I've owned my Ember Mug for over a year now and I can honestly say it was one of the best investments I could have made. Sure spending over $100 for a single mug makes the Ember a luxury item but during those cold winter work days I'm so happy to slowly drink tea or coffee that stays warm for hours.
By itself the Ember Mug is great, but over the last 12 months I've discovered quite a few Ember Mug hacks that improve the mug in different ways and I wanted to share them with you.
1. Get A Lid (Extends Battery Life + Stop Spilling)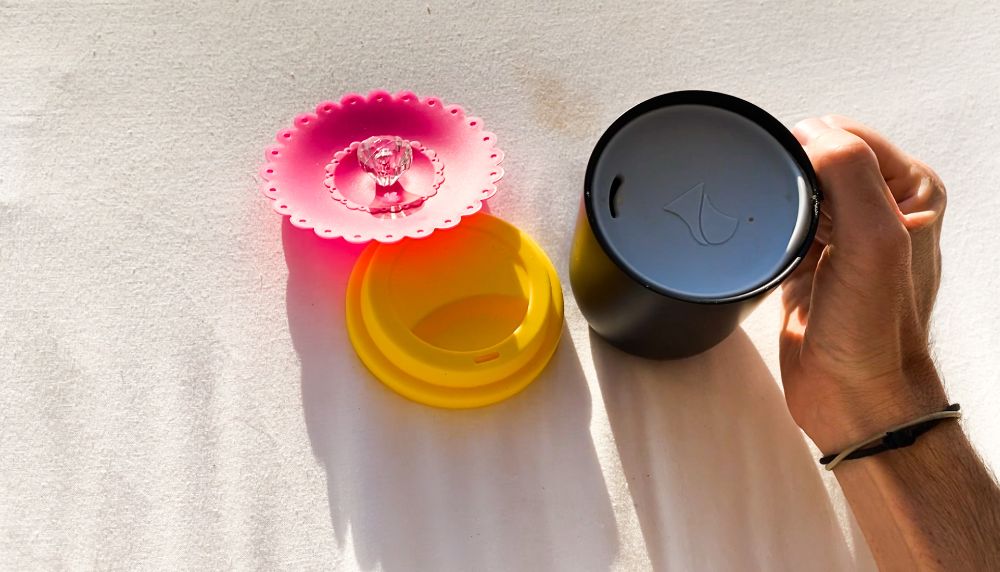 One of the major downsides of the Ember Mug is the fact that it doesn't have a lid. This means if you try to take your Ember Mug with you for a walk then your coffee or drink tends to spill everywhere.
One of the best Ember Mug hacks and one of the best investments that I've made is purchasing a lid for my Ember.
Not only down it stop my coffee from spilling on my morning beach walk but it helps to extend the life of the battery in the Ember Mug as steam (and heat) is not escaping so your drink stays hotter for longer with less energy.
I tried a bunch of different lids on my ember mug which you can see in the video below or read about in this article:
Really there was only one lid that I would recommend as the rest were pretty rubbish or a bit awkward to use.
I personally use and recommend the Portavia Silicone Lid (amazon). It's super affordable and it works perfectly in the Ember Mug.
Rather than sitting on the outside it slots into the Ember Mug and stays in place, stopping spills for happening when I'm walking. You can even push it down far enough so that your lips don't touch the silicone and you can drink directly from the ceramic of the Ember mug which I absolutely love.
Hundreds of people have bought this lid through my affiliate link and looking at the high ratings on Amazon everyone seems to love this product. I highly recommend. Check it out through my link below:
See the latest price of the Portavia Silicone Lid at Amazon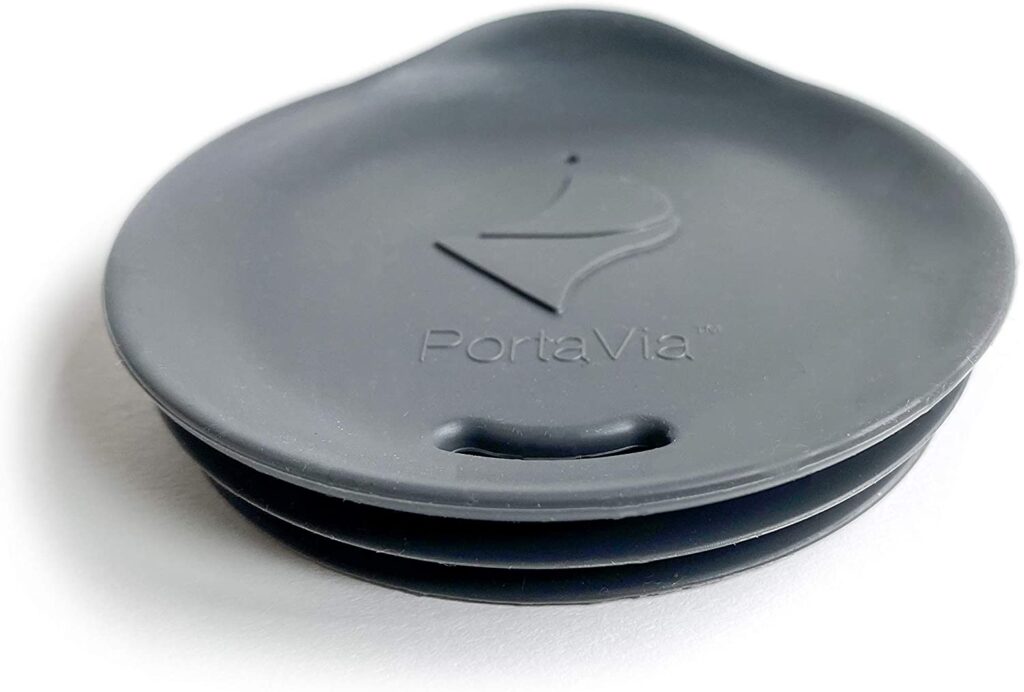 2. Turn The Temperature Down (Extends Battery Life)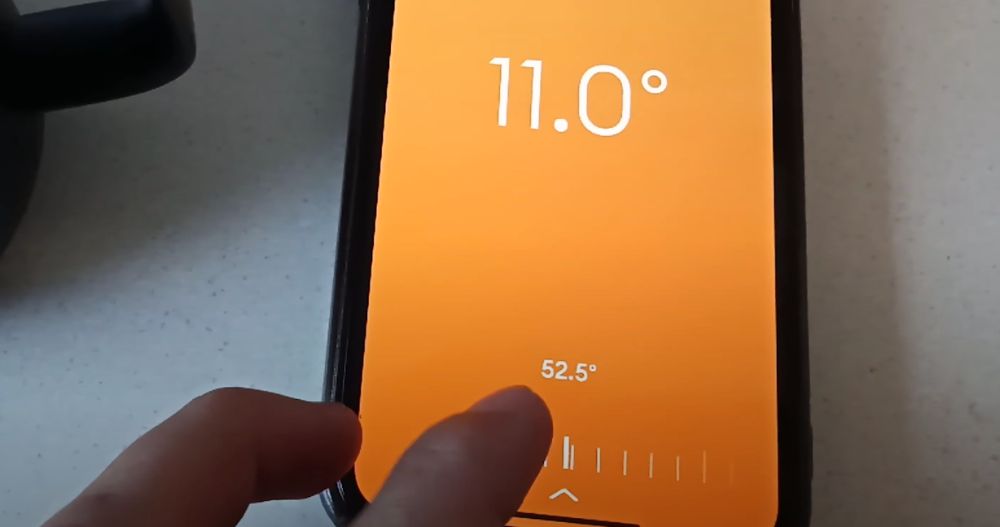 The Ember Mug battery is meant to last 1.5 hours, with the travel mug lasting up to 3 hours. However, this is based off a temperature of 135ºF (57ºC).
If you turn down your ideal temperature to something like 125ºF (52ºC) then you can get a little more battery life out of your Ember Mug.
3. Pre-Heat The Mug With Boiling Water (Extends Battery Life)
When you pour your hot beverage into your Ember Mug the cold mug will immediately make your drink colder, causing the heater on the mug to kick in faster.
By pouring boiling water into your Ember Mug first and leaving for 30-60 seconds you can heat up the walls and base of your Ember Mug.
This means when you pour your coffee in the cup won't leech heat away from your drink and it'll stay hot a little bit longer. Click here to see other clever Ember Mug tips.
4. Delete The App From Your Phone (Protect Your Privacy)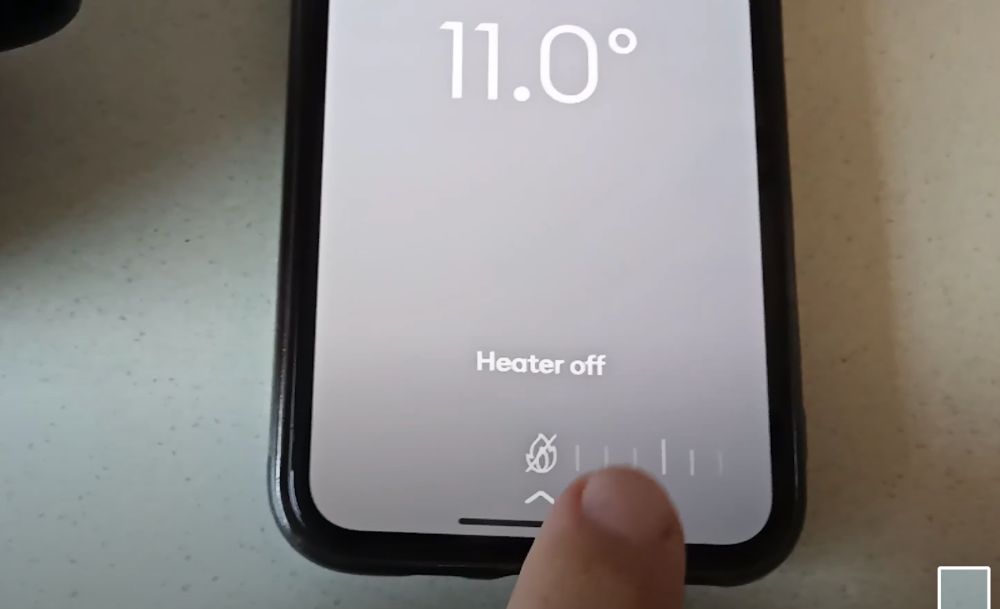 The Ember Mug app is ok. It allows you to set your ideal temperature and change the color of the light on your Ember Mug, but that is about it.
The big downside I have found with the Ember Mug app is that it tracks a ridiculous amount of things from your phone. I would rate this as one of the big problems with the Ember Mug – it's just unnecessary.
The app collects data about the following things:
Health and fitness (wtf?!!)
Location (wtf?!!)
Contact info (wtf?!!)
Identifiers (wtf?!!)
Diagnostics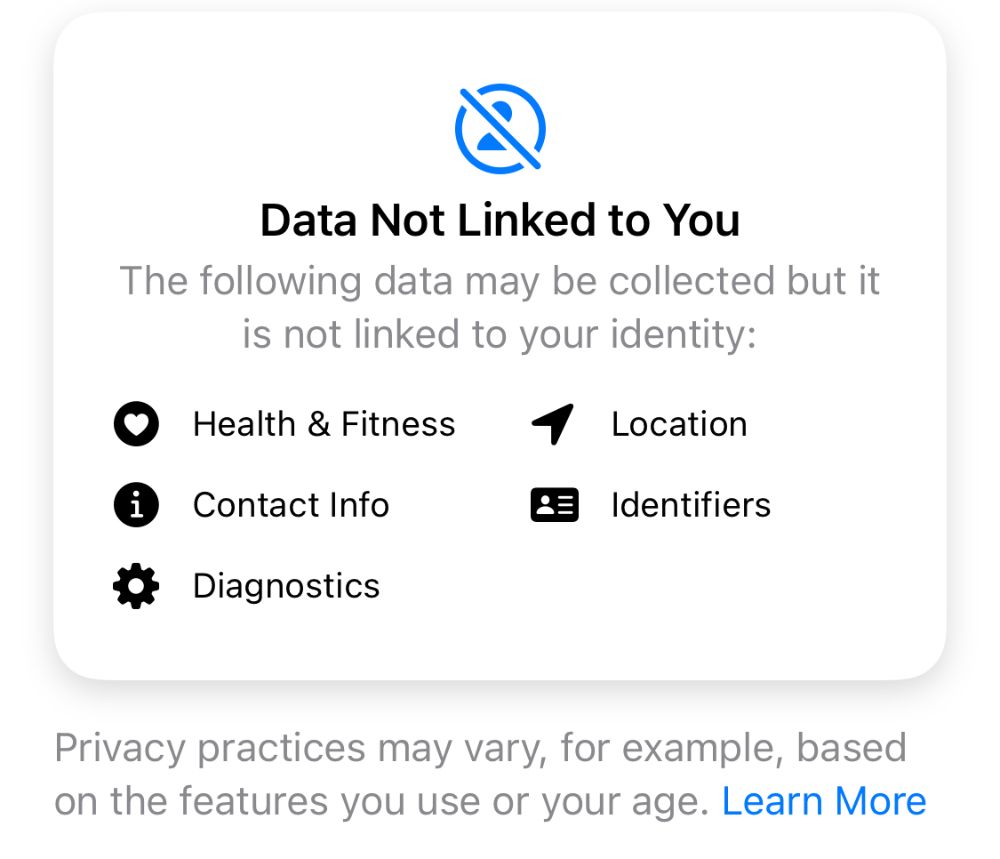 Why the hell my coffee mug and the company that sold it to me needs to collect this data about me I have no idea. It feels like a total invasion of privacy and is completely unnecessary to use the mug.
In fact, the Ember Mug works perfectly fine without the app. You can use it out of the box and it'll keep your drink at 135ºF (57ºC) with no app required.
Or you can do what I did and installed the app, changed the color of my Ember LED light, set my ideal temperature and then deleted the app off my phone so they can't track me.
5. Heat Up A Drink Using The Ember Mug
While it's not recommended and it does suck the life out of your battery (and take about 40 minutes) it is possible to warm up a drink in your Ember Mug.
To do this simply put your cold drink in your Ember Mug and use the app to manually activate the heater. You'll then either need to keep wobbling your Ember Mug to keep the heater on or you'll need to keep turning it on using the app until your drink gets about 100ºF (38ºC).
Once it reaches this temperature the mug will slowly work to bring the drink up to your desired temperature. Having the mug on the charger will mean it won't suck the entire battery whilst heating the drink.
You can see the full details in the video below:
6. Take Your Ember Mug In The Car With a Cupholder Extender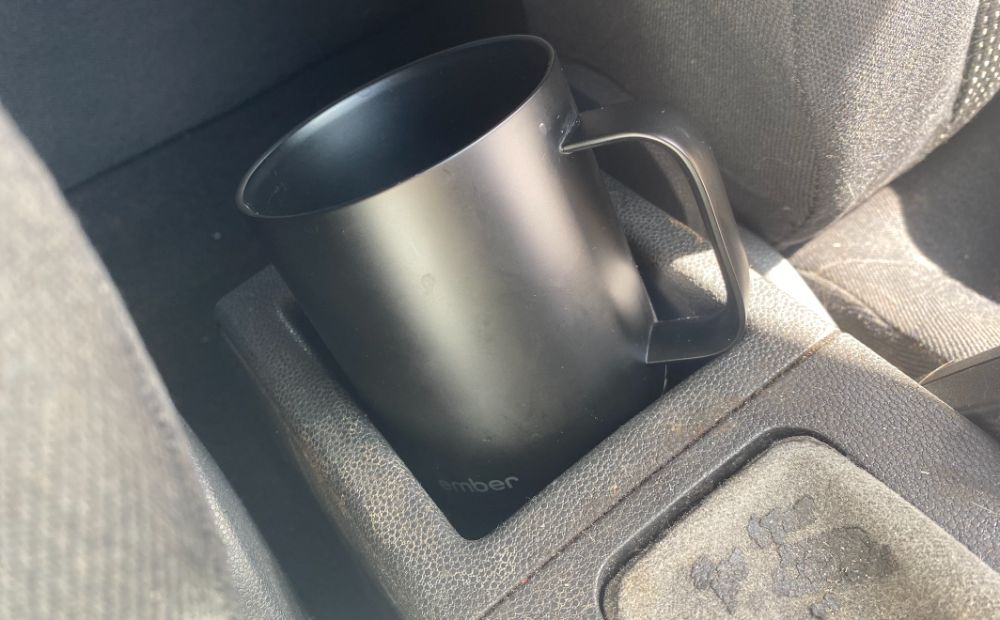 The Ember Mug is (sadly) too wide and the handle sticks out which stops it fitting into any regular cup holder and means you can't practically take it into the car without risking a big spill and some soggy coffee stained clothes.
However, you can buy car cup holder extenders that make your little car cup holder bigger. I've done a full articles on the best car cup holder extenders so you can check that out for more details, but just make sure to get one with a slot for the handle to go through.
My #1 recommend is the PFCC cup holder. It is wide enough to fit the Ember, has a handle slot and the base expands to fit snuggly into any sized car cup holder…which is an issue I had with other products.
See the latest price of the PFCC Cup Holder at Amazon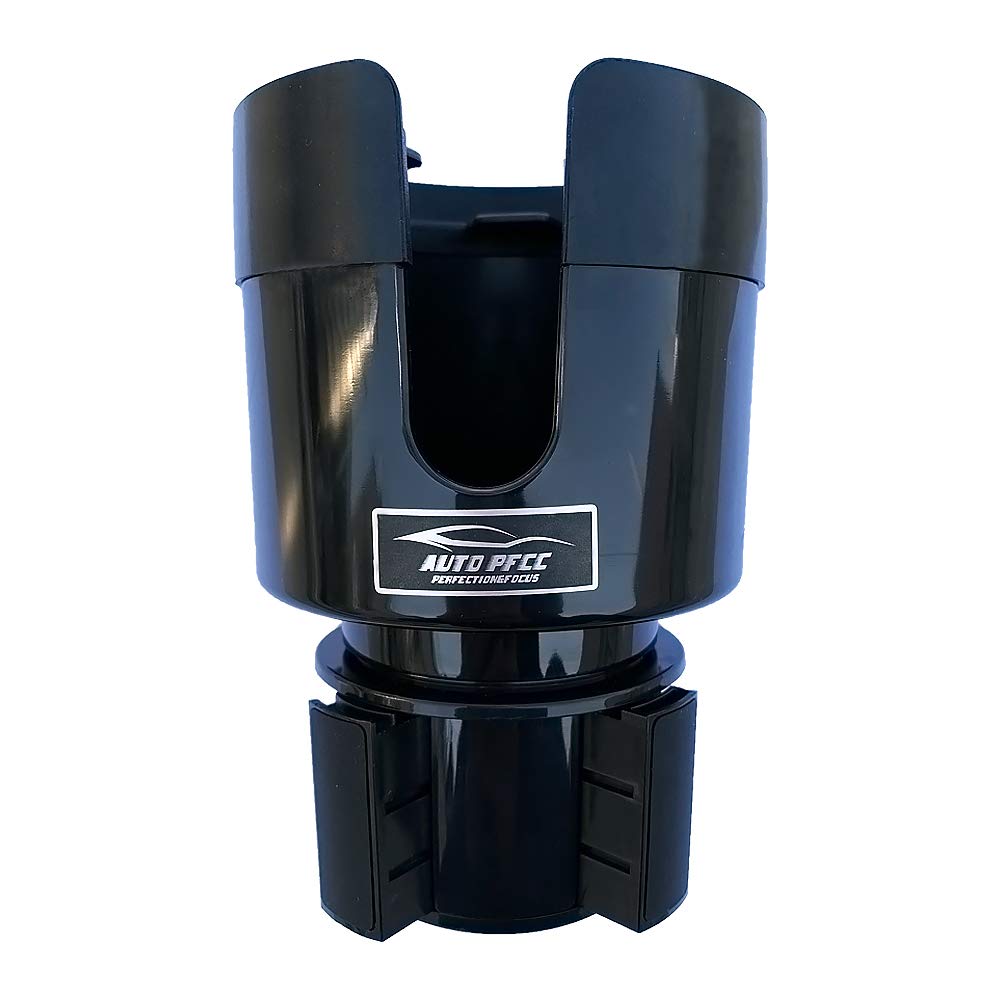 7. Charge Your Ember Mug In The Car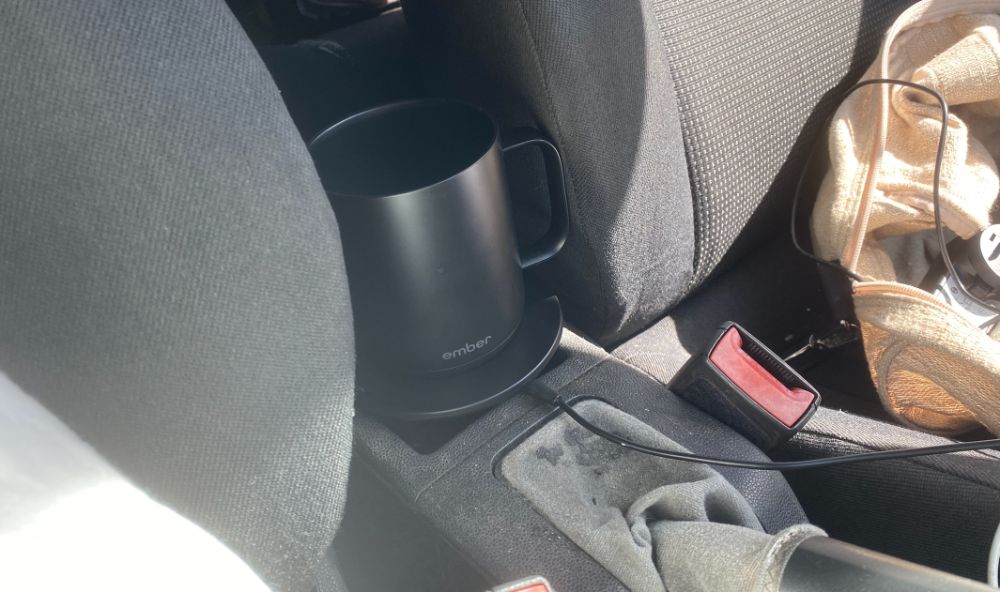 Ember sell a car charger for their travel mug but at this point in time they don't sell a car charger for the regular Ember Mug.
However, it is possible to hack together a car charger using the normal Ember Coaster and the correct adapter that outputs the right Voltage/Amps.
I've got a full guide on making an Ember Car Charger if you're interested in charging your Ember from your car.
8. Clean The Stains Out Of Your Ember Mug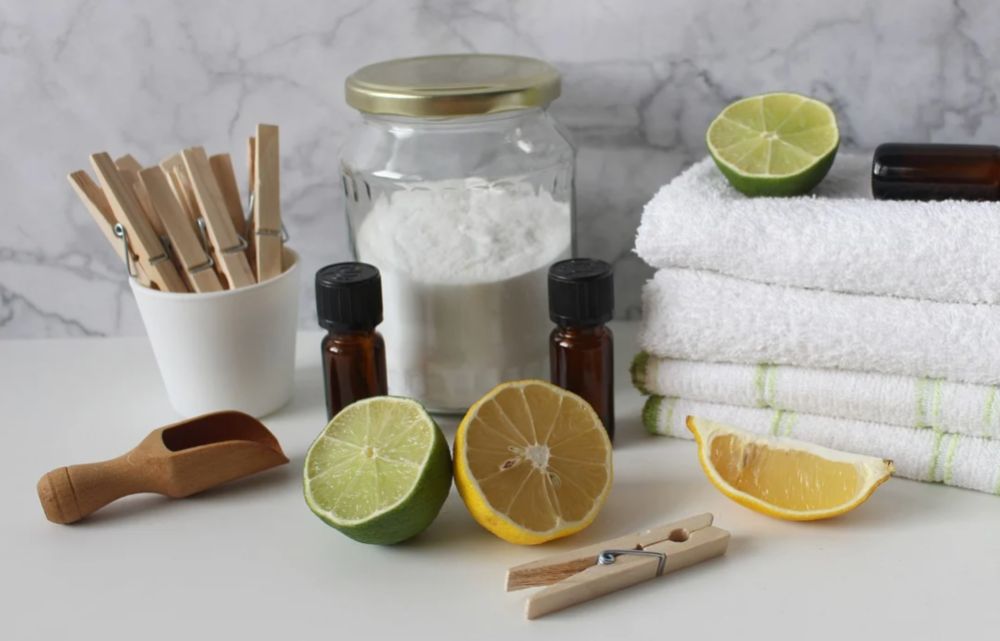 Over time your Ember Mug is likely to attract tea and coffee stains. Especially if you have any scratches on your Ember Mug.
These can be hard to get rid of. I've got a full guide on getting rid of tough stains from your Ember Mug but simply using baking soda and citric acid is one of the best ways to do it.
To do this fill up your Ember Mug with warm water and put in one teaspoon of baking soda followed by 1 teaspoon of citric acid. You should see a bubbling effect.
The mixture will remove most of the tea and coffee stains naturally but it's a good idea to also use a soft cloth to wipe away the tougher stains.
9. Leave It On The Charger To Keep Your Drink Hot Indefinitely
This isn't really a hack as it's part of the functionality of the mug but a lot of people still don't know about it.
Instead of just using the battery to keep your drink hot for the 1.5 hours until the battery dies if you place the Ember on the charging coaster it'll use mains power to keep your coffee hot indefinitely.
Don't worry the Ember will automatically switch off if you haven't touched your mug in 2 hours, so it won't overheat. Simply picking up your mug to take a drink resets the 2 hours timer. How smart is that.
10. Add a Mug Warmer To Your Ember (Extend Battery Life)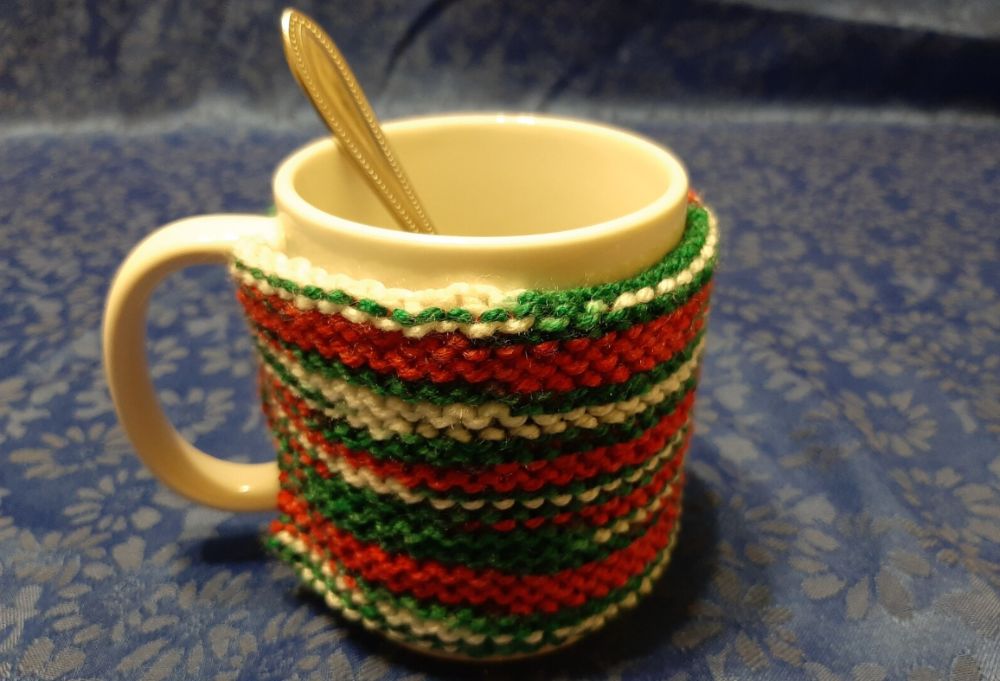 The Ember Mug itself is not insulated like a Yeti mug and so it loses heat out the sides and top of the mug.
You can keep your drink hotter for longer if you insulate the sides of your Ember Mug with a mug warmer.
These are usually knitted fabric warmers that go around the outside of your mug. You just need to make sure you find one that can fit even with the handle. I found Etsy to be the best place to find them.
See the latest variety of Mug Warmers at Etsy
11. Reset Your Ember Mug To Factory Settings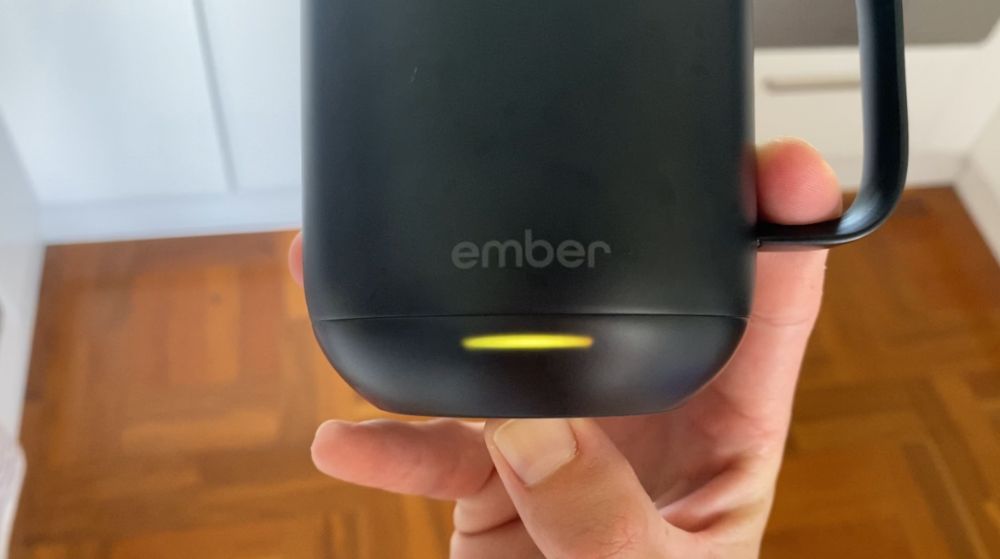 If you're ever having issues with your Ember Mug then you can easily reset your Ember Mug to factory settings.
To reset your Ember Mug simply hold the power button for 12-15 seconds. It will flash blue then yellow then red. Once it's red you can let go and your mug will be reset to it's factor settings.
12. Consider an Ember Alternative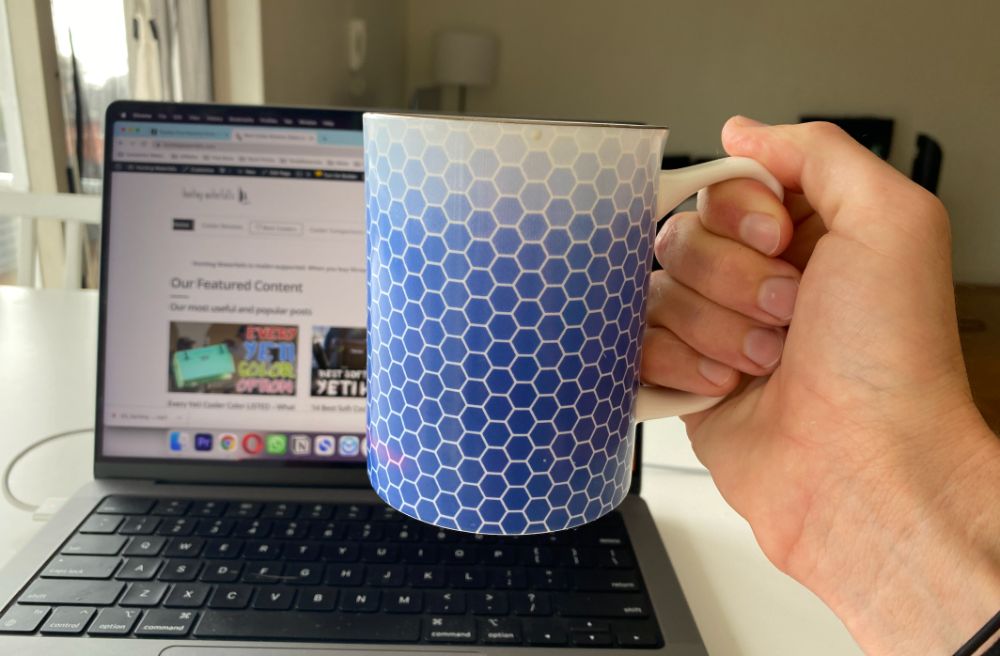 There are a bunch of different Ember Mug alternatives out there and some are better than others.
My favorite alternative at the moment is the Glowstone Mug (read my full review).
Rather than being ceramic coated like the Ember Mug its actually completely ceramic. It also doesn't need to pair with an app that tracks all your data, it just works to keep your coffee warm…like a battery powered smart mug should do.
Another alternative is the Cauldryn Mug (read my comparison to Ember) and while this is more a travel flask than a mug for home it does keep your coffee hot longer than any other mug.
The Glowstone is a beautiful mug, has slightly more capacity than the Ember and is a similar price. It'll keep your coffee hot for up to 1 hour and it's got wireless charging which I absolutely love.
See the latest price of the Glowstone Smart Mug 2 at Amazon
(or compare price to Glowstone's website)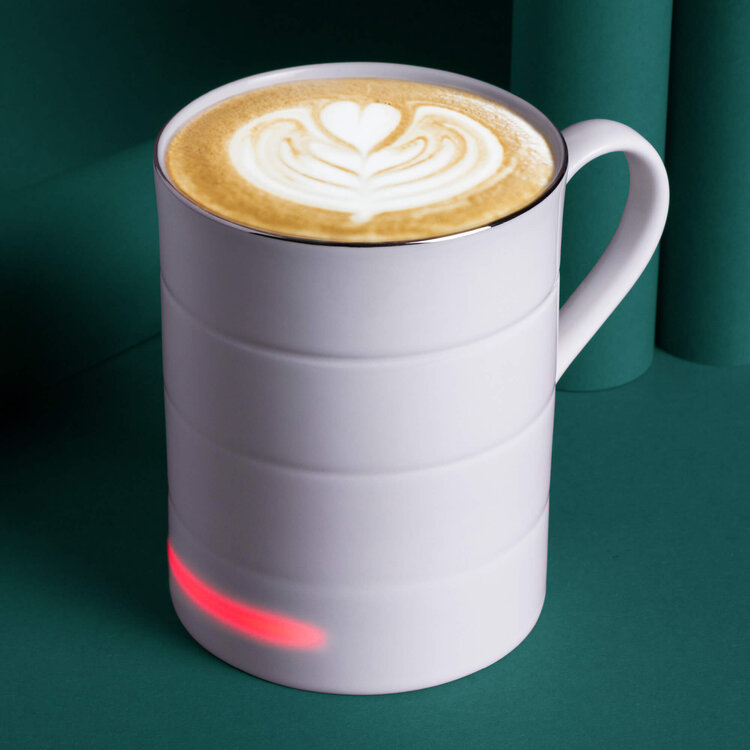 13. Cover The Lid To Keep Drinks Hotter (Extends Battery Life)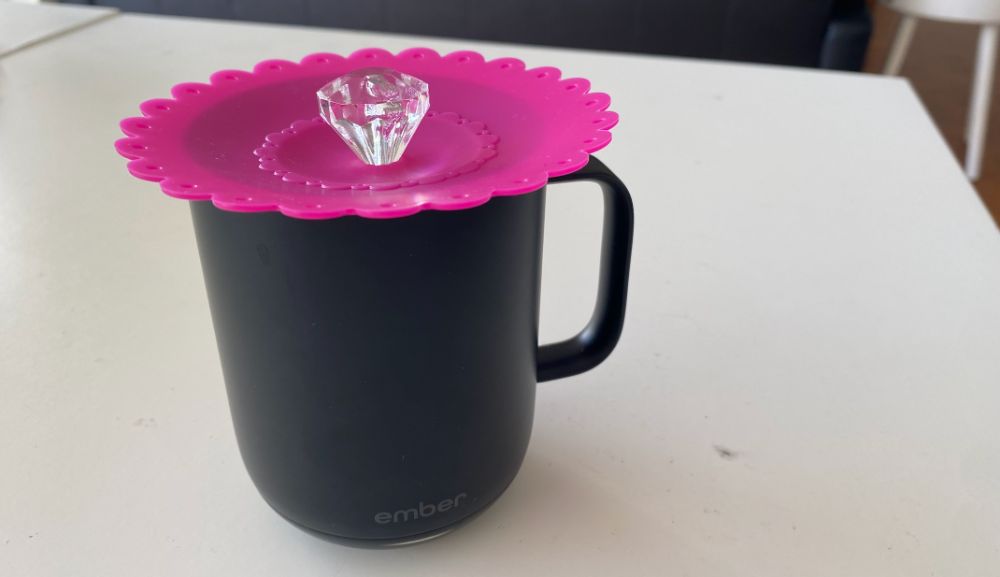 A lot of heat escapes from your cup of coffee through the steam it lets off. By covering your cup when you're not drinking it your drink will stay hotter for longer.
You can get cheap silicone tea covers that work great on the Ember. They don't look amazing, but they do the job.
See the latest price of the Silicone Drink Cover at Amazon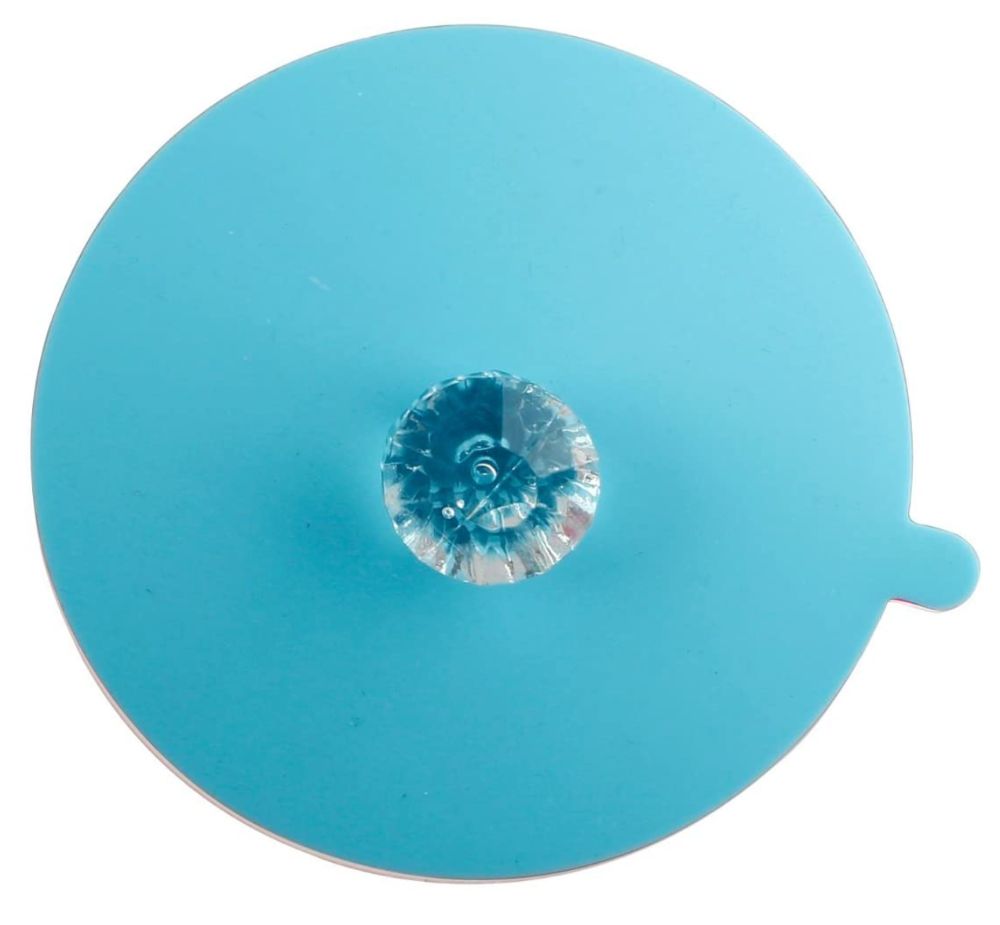 14. Invest In Multiple Chargers (For Home, Work, Desk etc)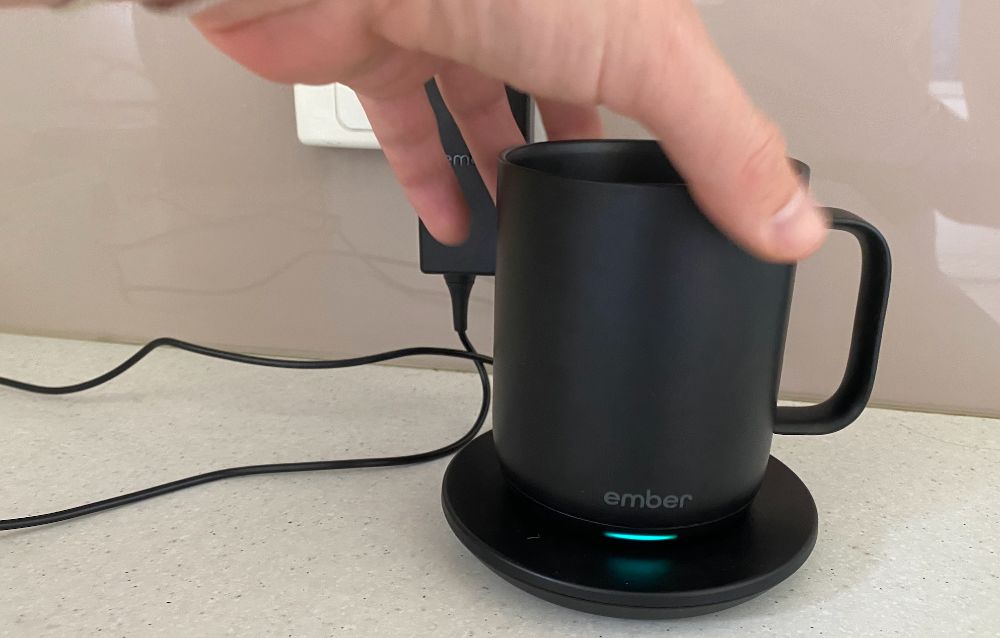 If you're not as lucky as me, where I get to work from home or or the road, then a good Ember Mug hack is to spend the extra money to invest into multiple charging coasters.
That way you can keep one at home and you can have one sitting on your work desk so your Ember can keep your drink hot no matter where you are.
See the latest price of the Ember Charging Coaster at Amazon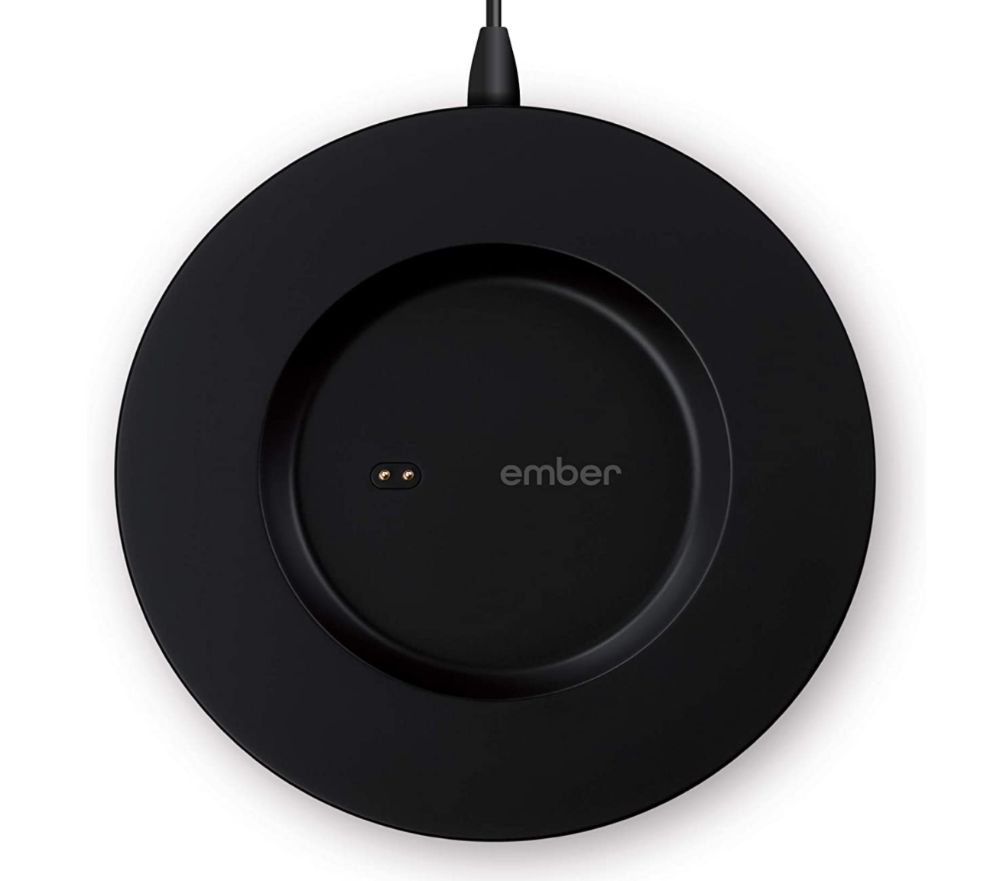 15. Take Your Ember To Your Local Coffee Shop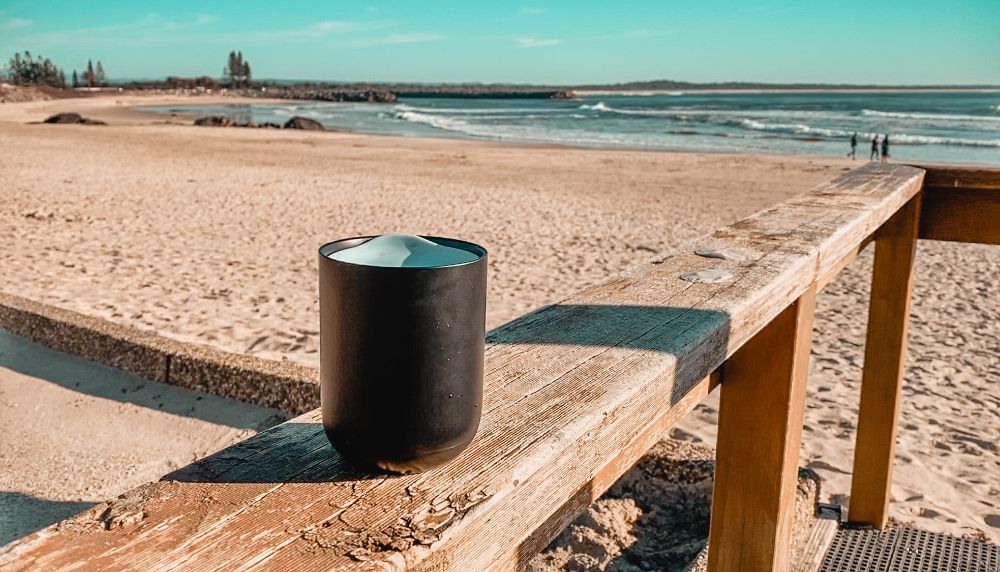 Rather than getting your coffee in a house mug at your local coffee shop why not take your Ember and ask them to use that to put your coffee in.
Most coffee shops will be more than happy to do this and it means you can sit there longer and enjoy hot coffee while talking to your friends or reading the paper.
No more cold sips of coffee even when you're out and about.