Ember Mugs are expensive battery powered mugs that keep your tea or coffee at the perfect temperature for 1-3 hours. However, quite a few people have noticed that over time their Ember Mug seems to get scratches on the inside.
What causes the scratches and what can you do if your Ember Mug is scratched?
Ember Mug scratches usually come from metal spoons, abrasive cleaners. If the scratch is not your fault Ember has a 1 year warranty and you should contact customer support. Otherwise it is safe to continue using your Ember Mug with scratches.
However, if a scratch occurs due to something you did then you're unlikely to be able to get a replacement mug from Ember. The warranty covers manufacturing defects, not you scratching your mug accidentally.
We will explore the reasons why scratches arise as well as how you can avoid this from happening.
Is It Normal For Ember Mugs To Have Scratches? Why Is This Happening?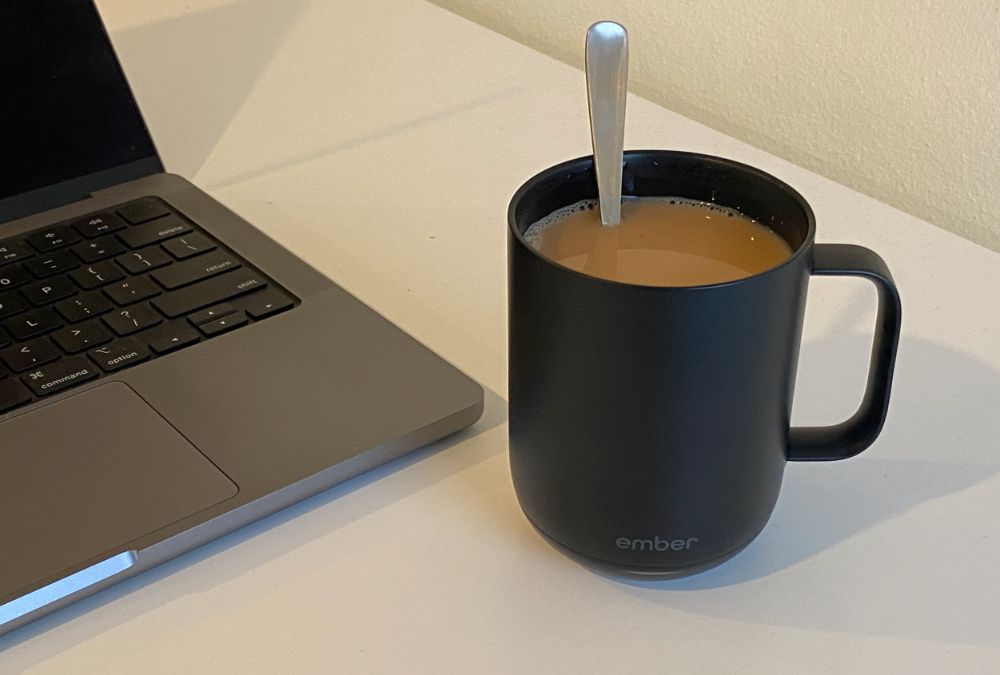 The appearance of scratches on ember mugs is fairly common. Unfortunately, one of the problems with the Ember Mug is that it's only got a thin layer of ceramic over stainless steel. So this means scratches can show easily.
The most common cause of scratched in your Ember Mug is using metal spoons to stir in sugar or to simply stir your tea or coffee. The metal spoon can scratch the ceramic and even chip your Ember Mug.
The heater located on the bottom of the cups also makes it more susceptible to scratches and delamination. If your Ember Mug is flaking or delaminating then this is a manufacturing error and it should be covered under warranty.
Ember mugs have a heating element located on the bottom of the mug; this element helps keep the liquids warm.
Although this heating element is the core advantage of the mug over regular non-powered mugs, the heat can cause the stainless steel and ceramic to expand and contract and drive the ceramic to wear down, causing delamination, flaking, cracking, and scratches.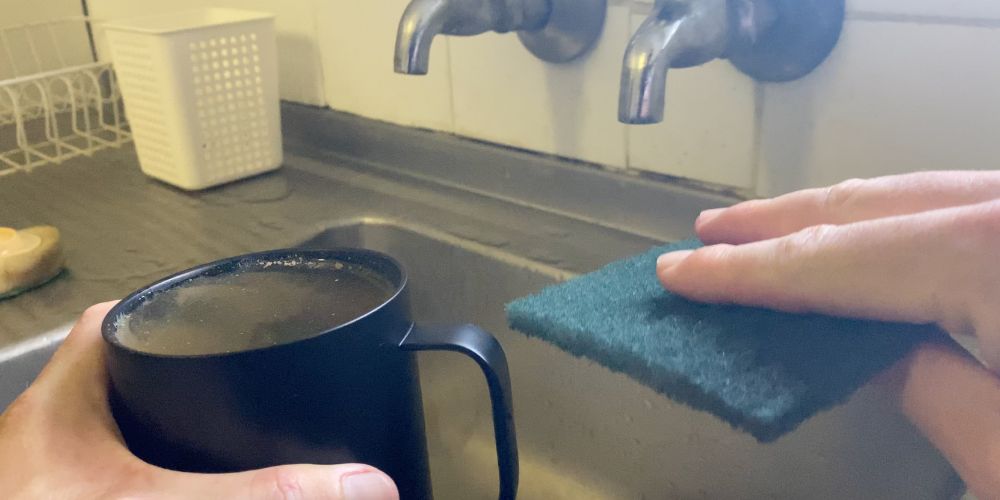 Cleaning your Ember Mug with abrasive cleaners can also lead to scratches.
You always want to make sure you clean the Ember Mug properly to avoid getting scratches on it.
What To Do If Your Ember Mug is Scratched and How Do You Get Scratches Out Of An Ember Mug?
Once scratches appear on an Ember Mug, it is almost impossible to get rid of them if it is embedded in the surface. However, some metal scratches particularly on the white Ember Mugs are metal stains on top of the ceramic and can be cleaned off.
Use one of these top techniques for removing stains from Ember Mugs to try and scrub off the scratches. These include:
Soaking your Ember with Cafiza
Using baking soda
Washing with vinegar
Soaking in hot soapy water
Use a combination of baking soda and citric acid
Use dental tablets or bottle cleaning tablets (eg. Yeti cleaning tablets)
Use a magic eraser
If that fails application of some mild abrasive like toothpaste or baking soda has produced some visible results in eliminating these marks or a magic eraser or other mildly abrasive cloth could polish away the scracthes.
However, using abrasive cleaners and cloths can actually add scratches to your Ember Mug so use them with extreme caution as you could potentially make things worse.
If the mug starts to flake, you might consider replacing it if it is out of warranty.
Is it Safe To Drink From A Scratched Ember Mug?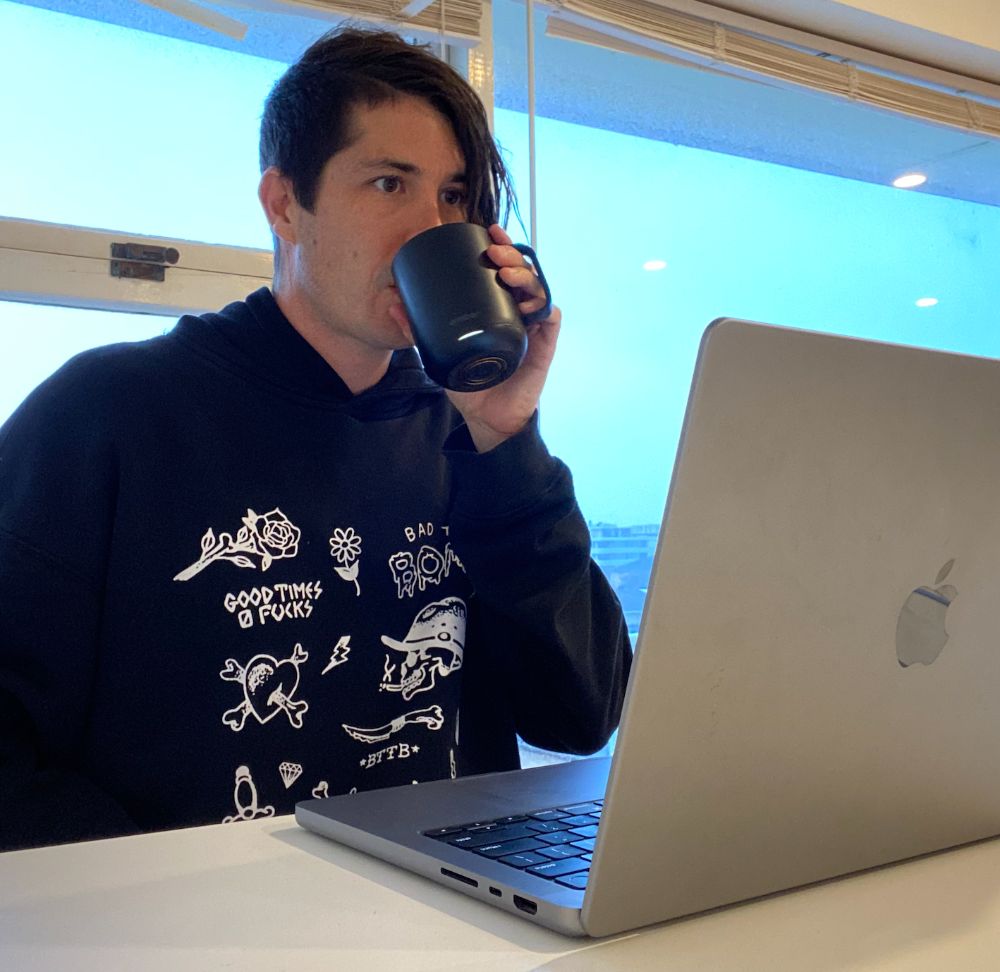 If your ember mug develops a scratch, there is no need to panic and throw out the mug. Drinking from your Ember mug is safe even if the scratch is on the inside of the mug.
The ceramic and 18/8 stainless steel that the Ember Mug is made out of should pose no real threat to your health.
Most likely the scratch will potentially attract stains making your Ember Mug look dirty even if it's clean. If this happens check out the video below on how to remove tough tea stains from cups.
How To Avoid Scratching Your Ember Mug?
The best way to fix Ember Mug scratches is to avoid them completely do your mug never gets scratched in the first place. But how can you avoid scratches from happening?
Apart from following the care routine, you might want to consider the below.
Avoid Using Metal Spoons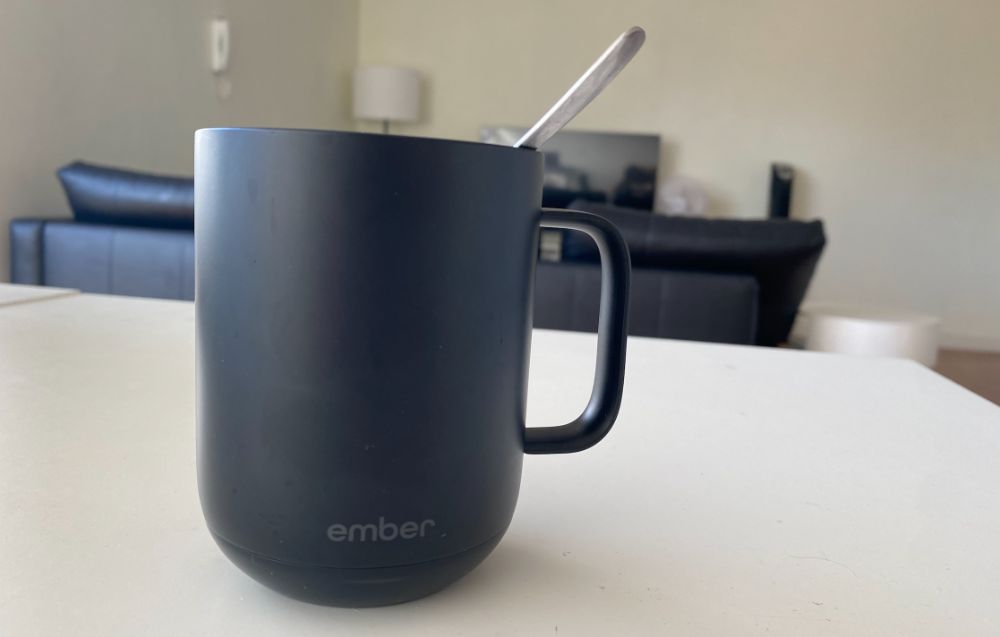 The Ember Mug is made from stainless steel with a thin ceramic coating. It is very possible that stirring your tea or coffee with a metal spoon could scratch the bottom of your Ember Mug.
This can be annoying as I for one don't want to use plastic spoons in my mug because plastic can leech chemicals into your drink especially at high temperatures.
The solution is to use a wooden spoon or stick for stirring or if you're going to use a metal spoon just make sure you don't scrape it against the bottom of the side of the mug.
Switch Off The Ember Mug
Often I will finish my drink with a little bit left and I'll just leave the Ember Mug on and sometimes even plugged in.
Over time the hot element at the base of the mug that keeps your drinks warm can weaken the ceramic. So it's a good idea to turn your Ember Mug off when you're not using it.
Colour Of The Ember Mug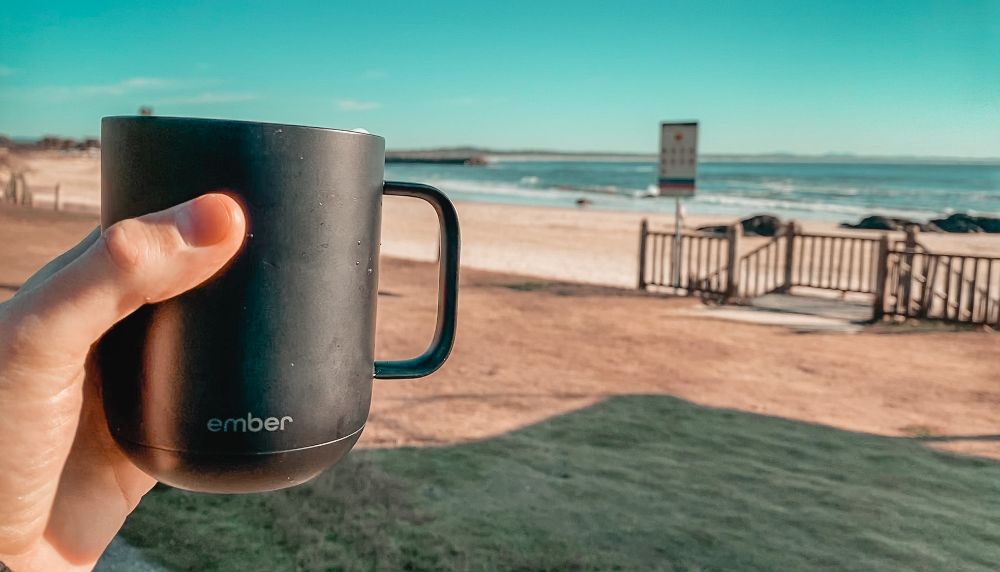 Ember mugs are available in black or white. I have often debated with myself over which one looks better.
But one thing is for certain, the white Ember Mug shows marks so much clearer than the black one.
Although the black ember mug is not immune to scratches, scratches and stains tend to be more visible on white mugs.
Cleaning Of The Mug
When cleaning the ember mug, avoid using the rough side of the sponge. The roughness tends to cause scratches; instead, opt for a soft sponge and some cleaning liquid that will not cause damage.
Will A Scratched Ember Mug Still Work?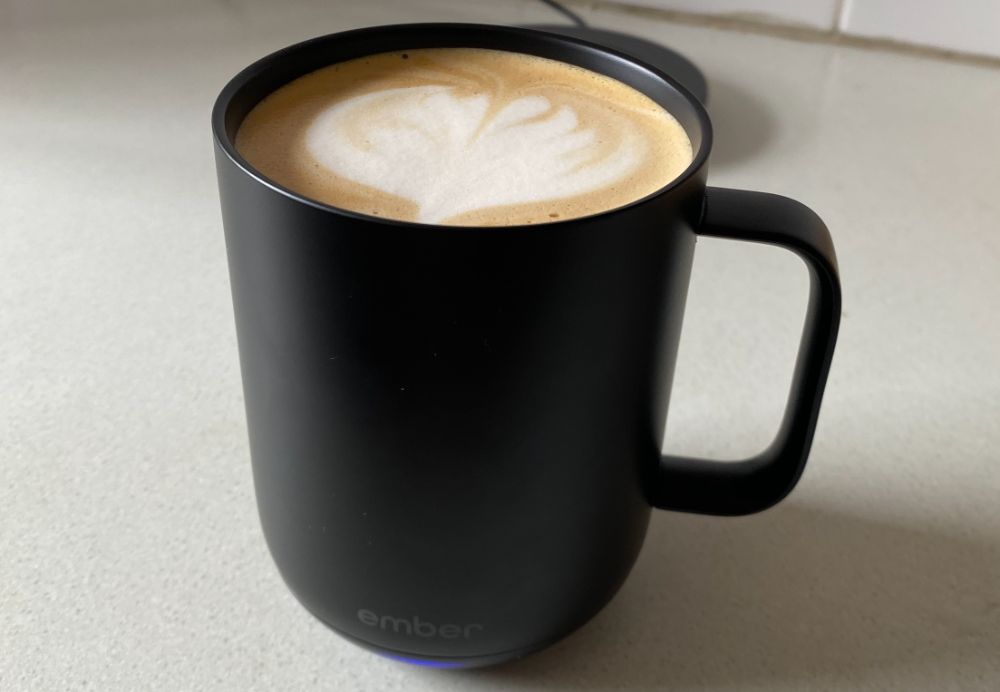 A scratched ember mug will still serve its purpose on the condition that the heating element is still intact and honestly it would be super rare for a mere scratch to somehow ruin the heating element. If you're Ember Mug isn't heating read this guide.
Even if there are scratches on the ceramic the Ember Mug will still heat your drink just fine and it'll still be safe to drink out of.
If you still have the option of the one-year warranty available, you might want to contact Ember Customer Care and see if they replace the mug. But they'll only do it if it's a manufacturing fault, not if you damaged the mug yourself.
If all else fails your best option might be to ditch the pre-loved ember mug and look at some alternatives or to simply purchase a new one. Ember Mugs are receiving upgrades on a semi-regular basis so chances are the new one has a longer battery life and some better features. It also might be less likely to scratch.
See the latest price of the 10 oz Ember Mug at Amazon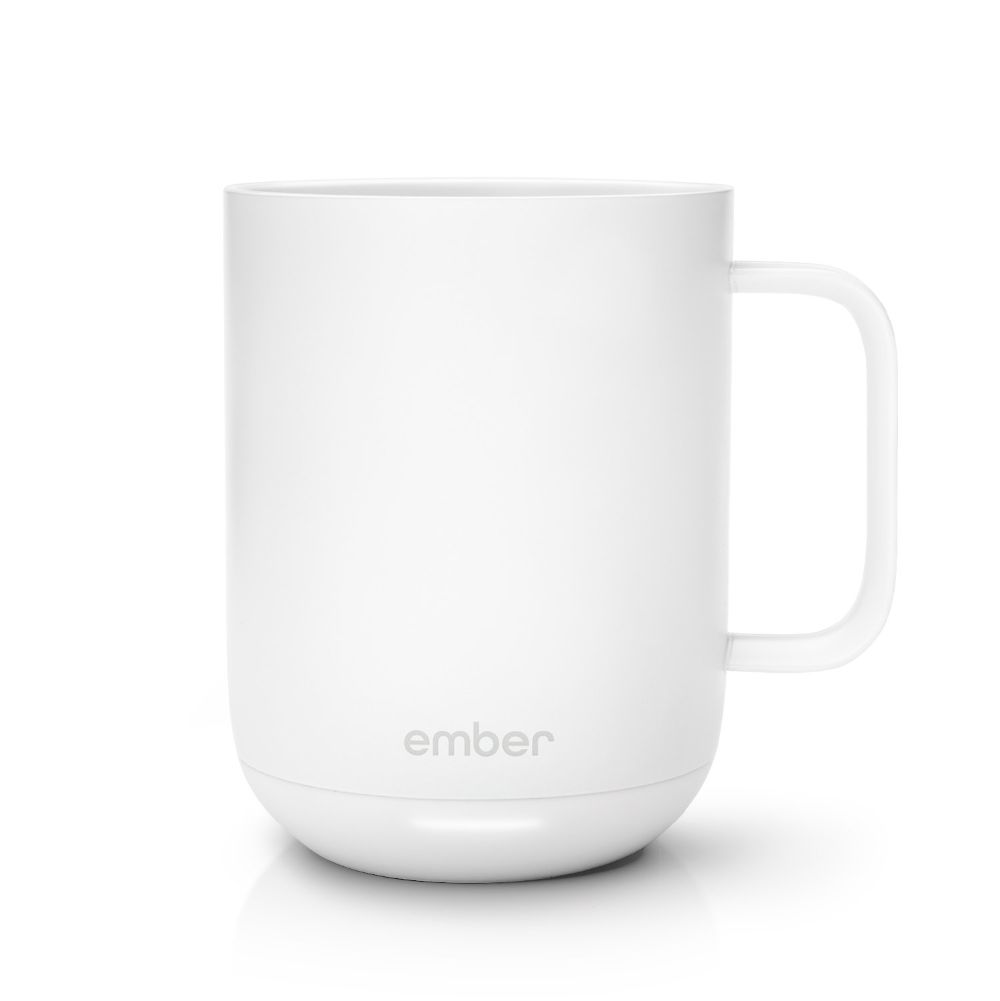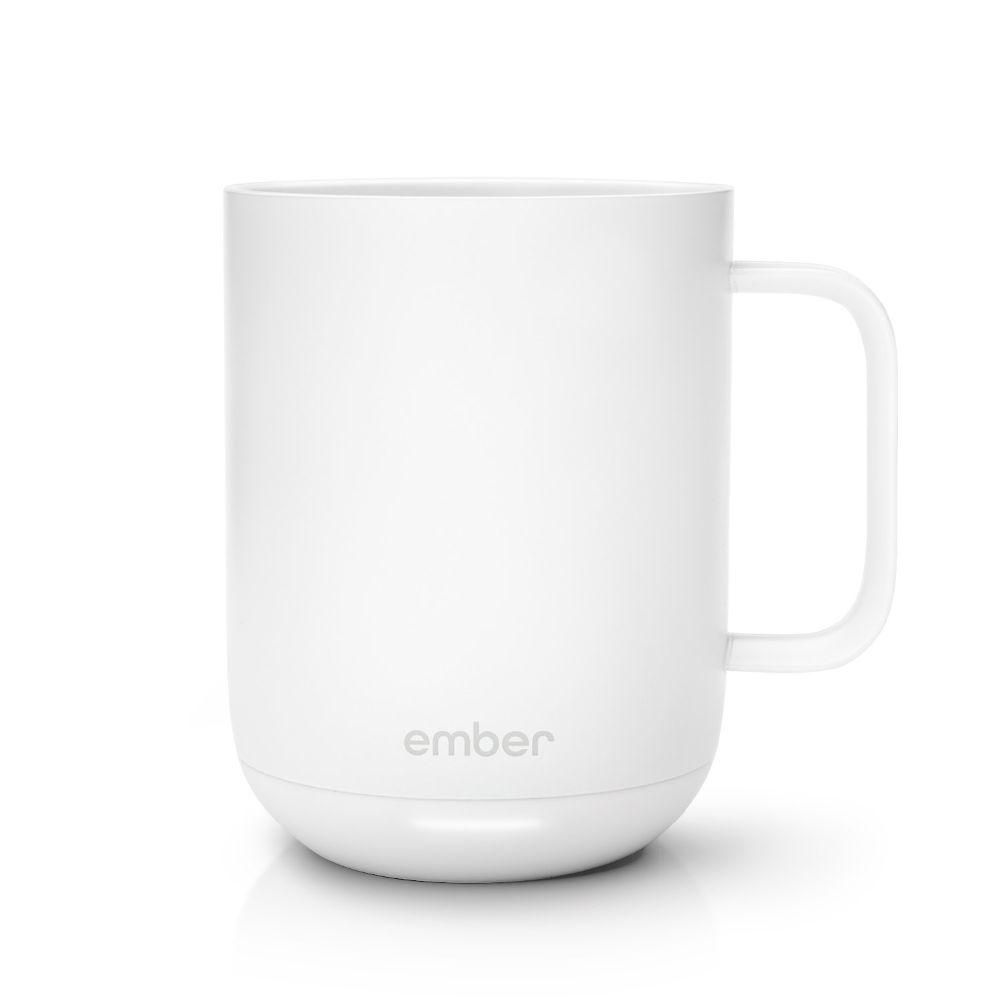 See the latest price of the Ember Travel Mug at Amazon