The Ember Mug only comes with a charging coaster than plugs into the wall socket of your house and they don't sell a car charger.
On the surface it may seem impossible to charge your Ember Mug in your car but with the right adapter for your car you can actually charge your Ember Mug using your 12V car output.
In this article I'll explain the details of the details of the Ember Charging Coaster so you can understand exactly what to buy in order to charge your Ember Mug in the car.
To charge you Ember Mug in your car use the charging coaster with a car laptop charger with an output of 19V and at least 2.1 Amps. You'll also need the right DC output plug (often referred to as "M5") which has an outer diameter of 5.5mm and inner diameter of 2.5mm. This will provide the right power to the Ember Charging Coaster and you can charge your Ember in your car.
If this all sounds a bit confusing don't worry. I'll explain it simply in a second so you can make sure you're buying the right thing. But if you want to just simply jump onto Amazon and purchase the right adapter, cable and plug then simply choose from the expensive (but best), middle or cheapest chargers below.
UNIVERSAL ADAPTER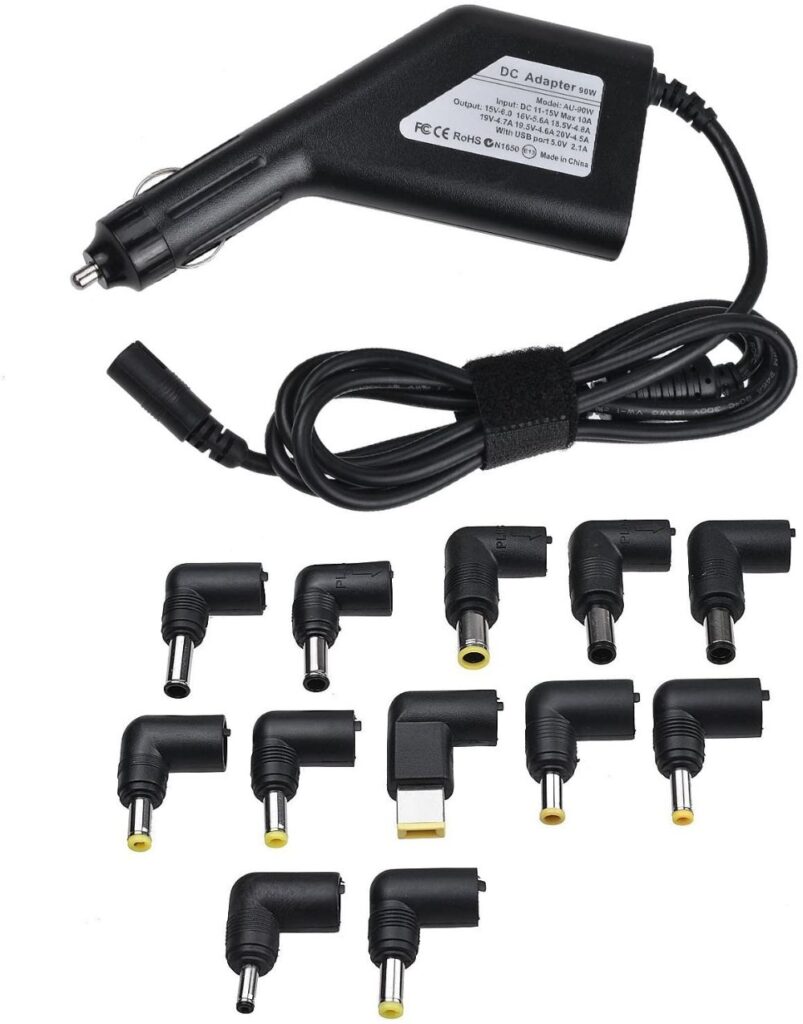 Features:
Good quality build
15-20V DC Output
Universal DC plug adapter – charge a variety of items including Ember
USB Charger
Good Customer Rating
CHEAPEST OPTION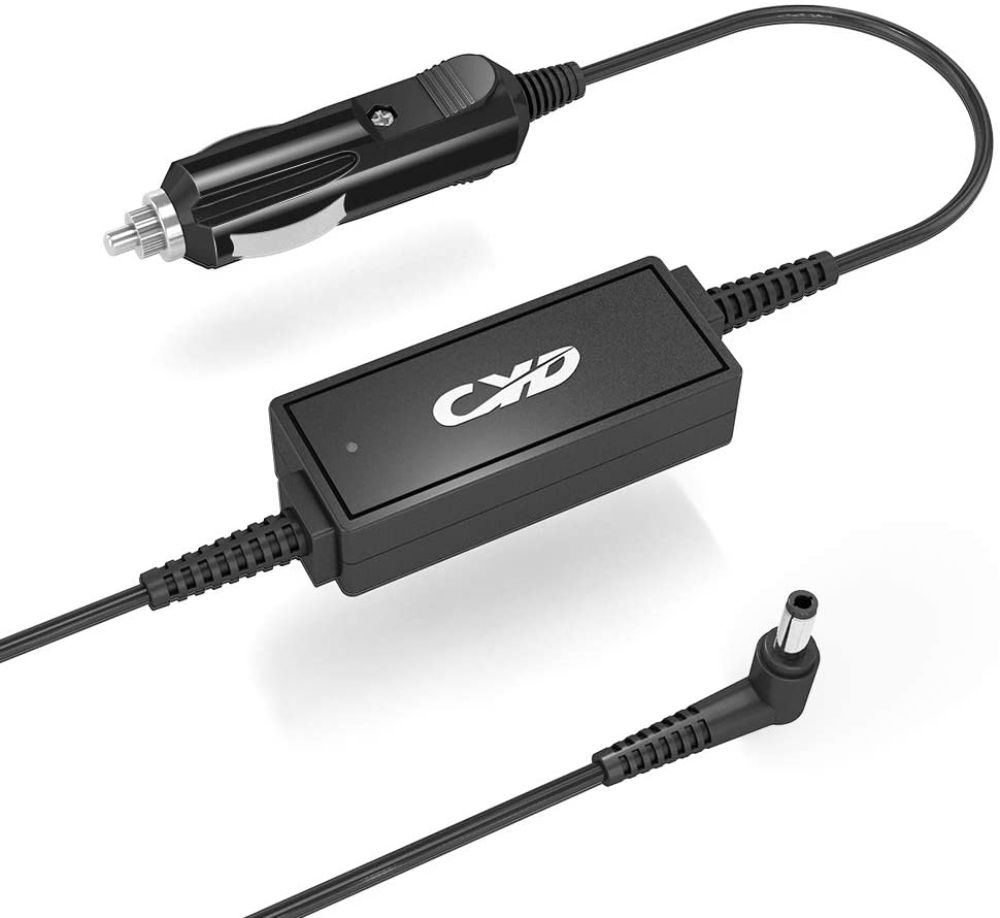 Features:
Very affordable price
19V output perfect for Ember
DC connector perfect for Ember
1.5 Meter cable
Make Sure You Get The Right Power Output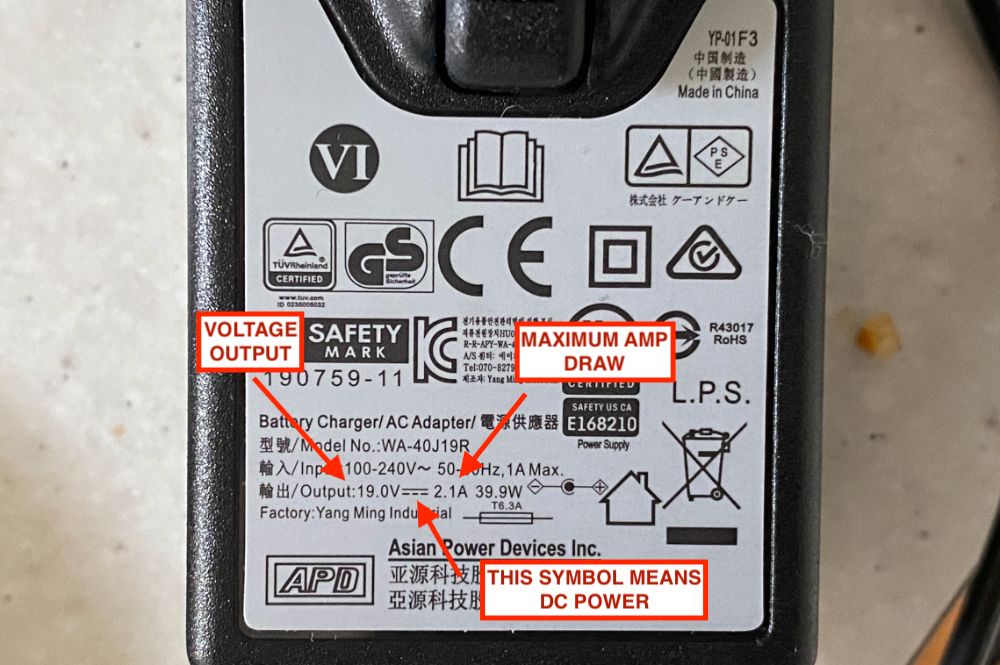 The Ember Charging Coaster plugs into the wall but it doesn't actually run off AC power. Instead, it converts the electricity from your home into DC power and uses this to run the Charging Coaster and to charge your mug.
As you can see in the photo above the output (or the electricity it delivers to your charging coaster and mug) is 19V and a maximum of 2.1 Amps of DC power.
When looking for a charging plug/cable to charge your Ember in your car you'll want to make sure it has an output of exactly 19V and at least 2.1 amps (but this can be higher).
NOTE: If you get something with an output voltage higher than 19V it can burn out and break your Ember Mug completely. And if you get an output voltage higher than 24V the Ember Charging Coaster could give you an electric shock.
Your car battery has an output of 12V so you'll need an adapter that converts this up to 19V. There are a few of these available which I have linked below:
For more details on choosing the right adapter check out this amazing PDF on how to choose the correct power adapter.
Choose Your Ember Car Charging Plug
Get The Right DC Plug Adapter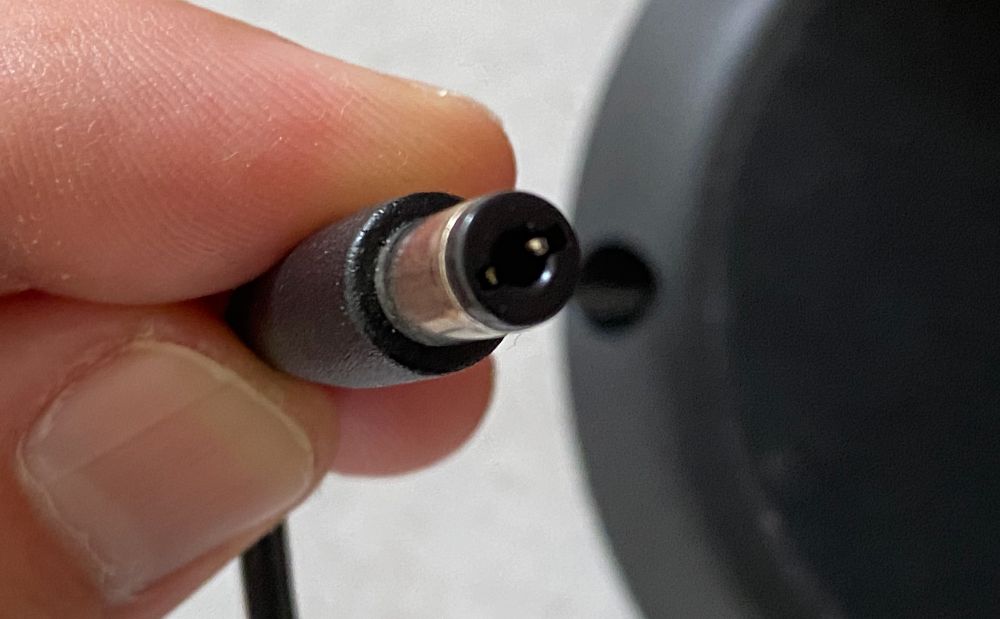 The Ember Charging Coaster uses a DC plug adapter as seen above. It's round as you can see in the image above and the outside diameter is 5.5mm and the inside diameter is 2.5mm.
This is important because there are LOTS of different DC plug adapters and they all range in size both for the outside and inside diameter.
From my research the plug the Ember Charging Coaster uses is often referred to as a "M5" plug.
All of the products I have linked in this article have this plug adapter sold with it so you won't need to buy one. But if you're in a different country this is what you'll need to buy.
Which Ember Car Charger Should You Buy?
Let's have a look at the 3 different car chargers I have recommended so you can decide which one you want to buy and which you think will be best for you.
1. Universal Laptop Car Charger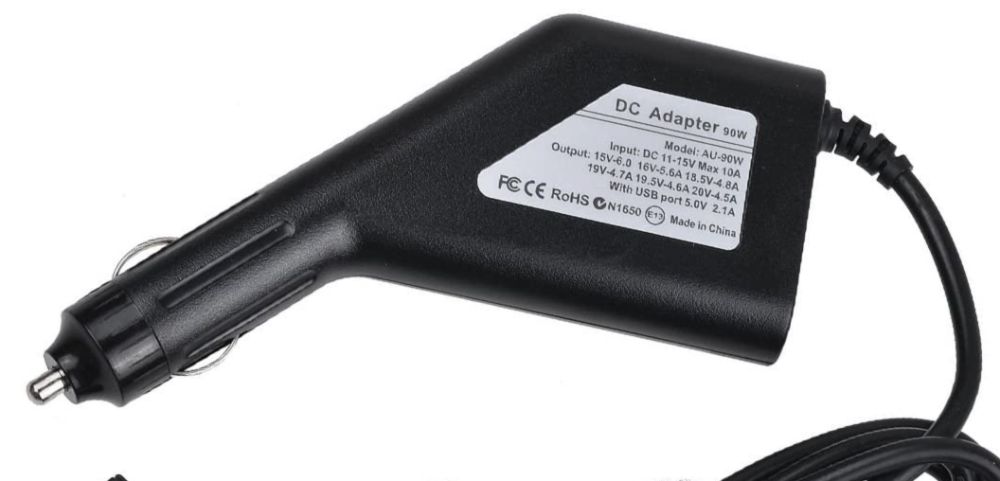 This universal laptop car charger comes with a variety of different DC plug adapters to work with a variety of different laptops and devices.
It can vary in voltage from 15V up to 20V depending on which DC plug adapter your choose and it has the 5.5mm*2.5mm 19V adapater that is needed for the Ember Charging Coaster.
It has a max output of 2.37A which is above the 2.1A require to run the Ember Charging Coaster.
So if you want to charge your Ember in your car but also want the flexibility to be able to charge a variety of laptops or other devices that use a DC input then I would recommend going with this one.
It has good ratings and is fairly well priced.
See the latest price of the Universal Laptop Car Charger at Amazon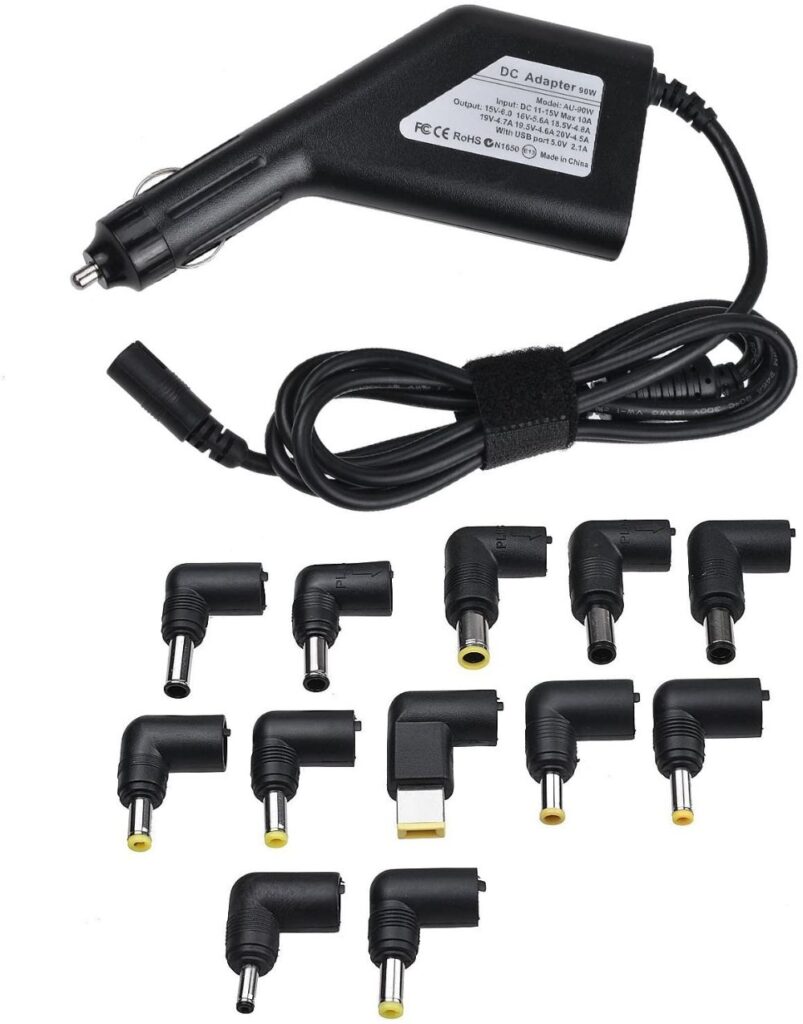 2. Cheapest Option – CYD 65W Powerfast Car Charger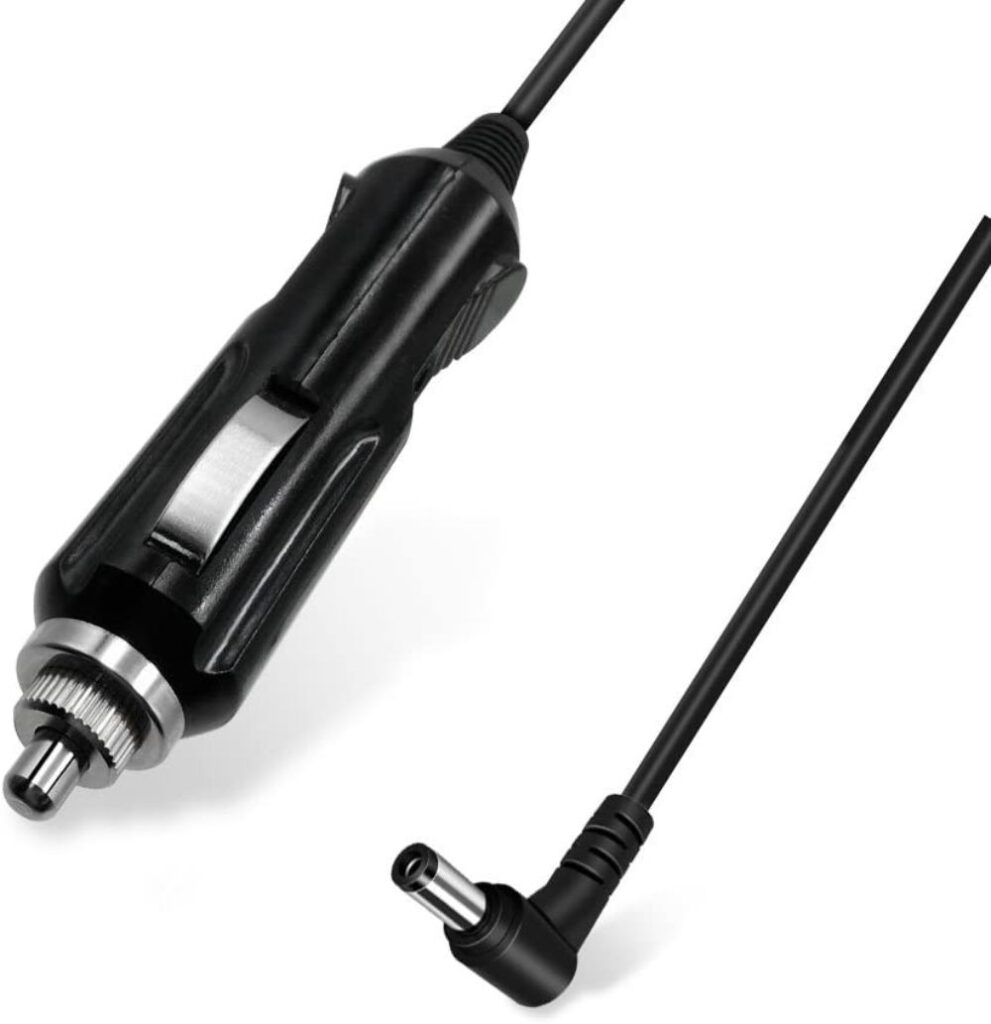 This is the simplest and easiest solution if you're looking for a car charger for the Ember Mug only and don't need to power anything else.
It'll plug into the 12V socket in your car and deliver 19V and up to 3.42A of power to your charger.
At the end is a 5.5mm * 2.5mm DC connector which is the same connect that the Ember Charging Coaster uses making it the perfect option.
It's got high rating but only a few reviews and it's about half the price of the other model mentioned above.
See the latest price of the CYD 65W Powerfast Car Charger at Amazon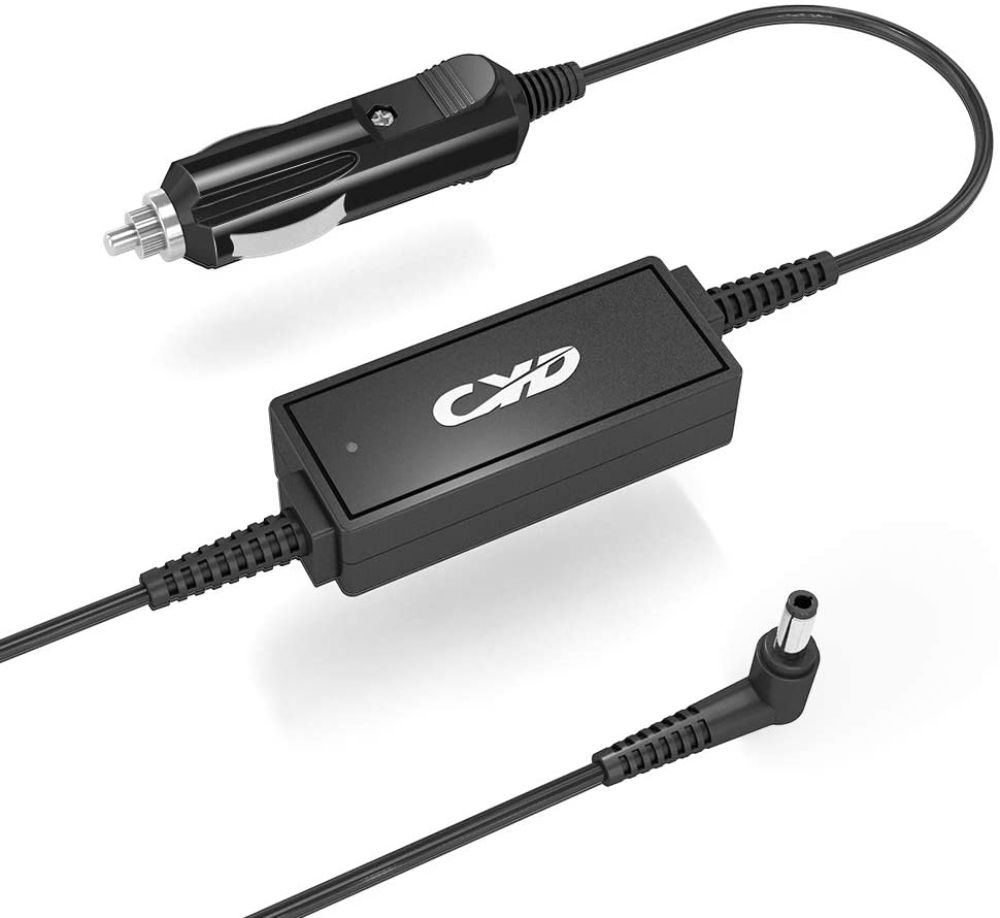 How To Setup Your Ember Car Charger
Assuming you've bought the right power adapter and you've got the right plug it's now time to set up your Ember Car Charger.
1. Plug in Your Power Adapter Into Your Car's 12V Power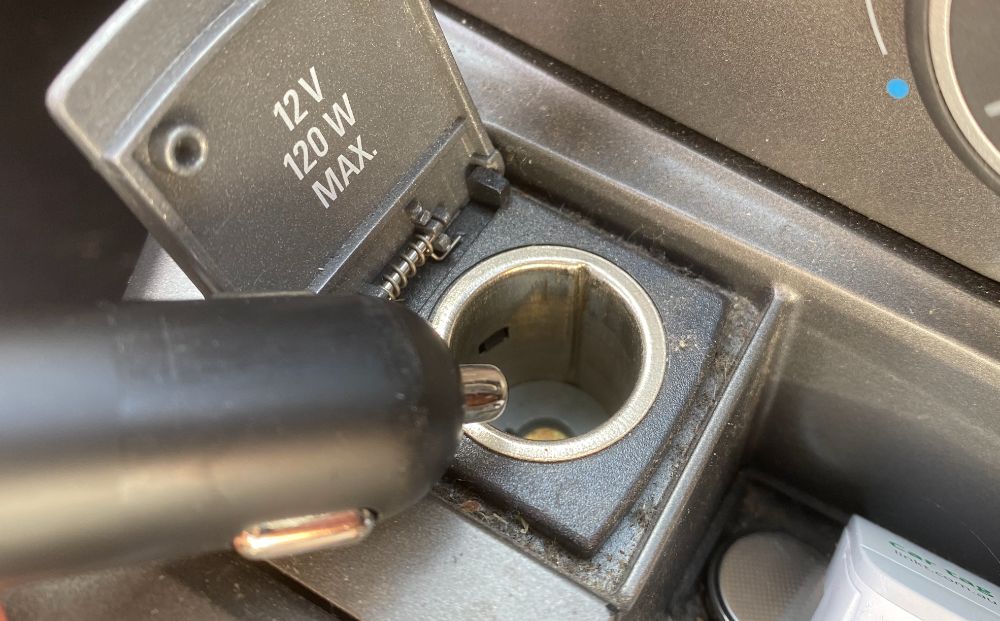 The first thing you need to do is to plug in the power adapter to your car's 12V power plug.
2. Attach The Correct DC Plug Adapter To The Cable (If It Isn't Already)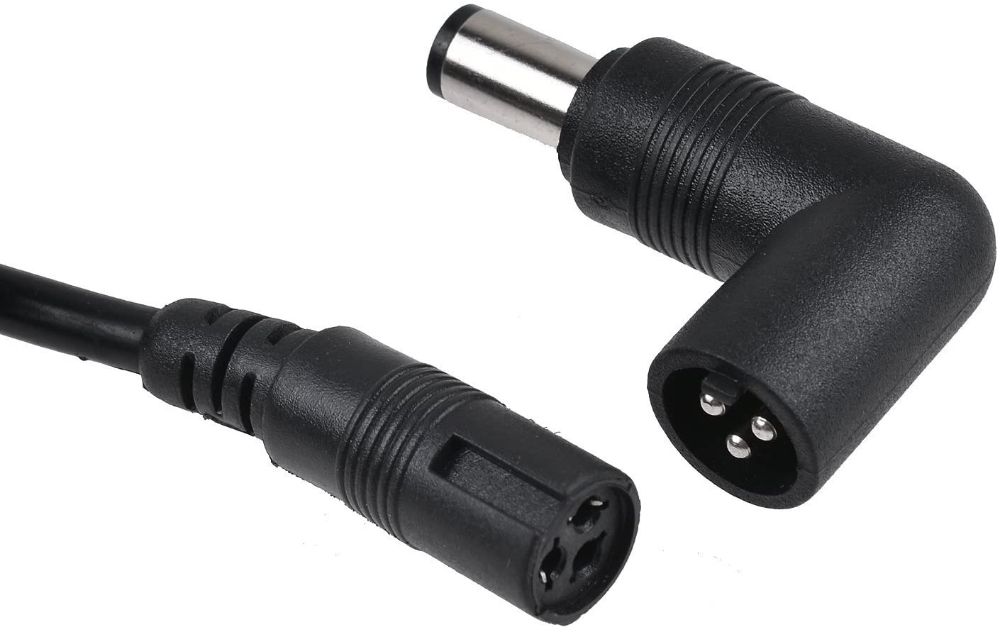 If you've purchased the universal car charger then you'll want to go ahead and plug in the right DC plug adapter to the end of the cable, making sure you choose the right one that fits into the Ember Charging Coaster.
It should have "19V" printed on it to make it easy for you to pick the right one.
If you bought the cheaper option then you don't need to do this step as there is only one DC plug adapter at the end and you can't change it.
3. Plug Cable Into Your Ember Charging Coaster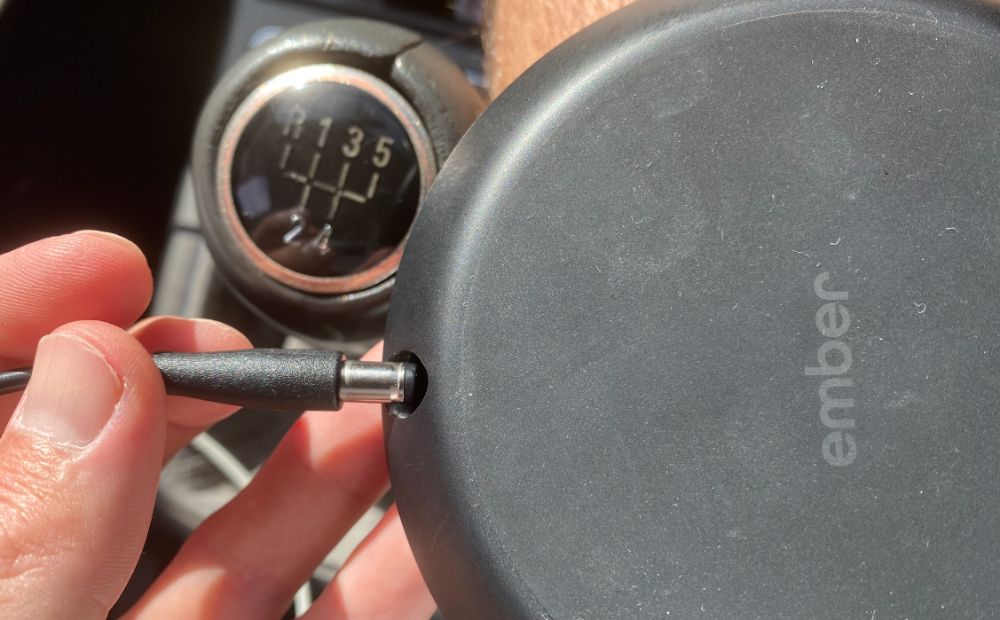 Now plug the DC plug adapter directly into your Ember Charging Coaster
4. Turn On Car
Next turn on your car so that power is being supplied to the Ember Charging Coaster
5. Place Ember On Top Of Charging Coaster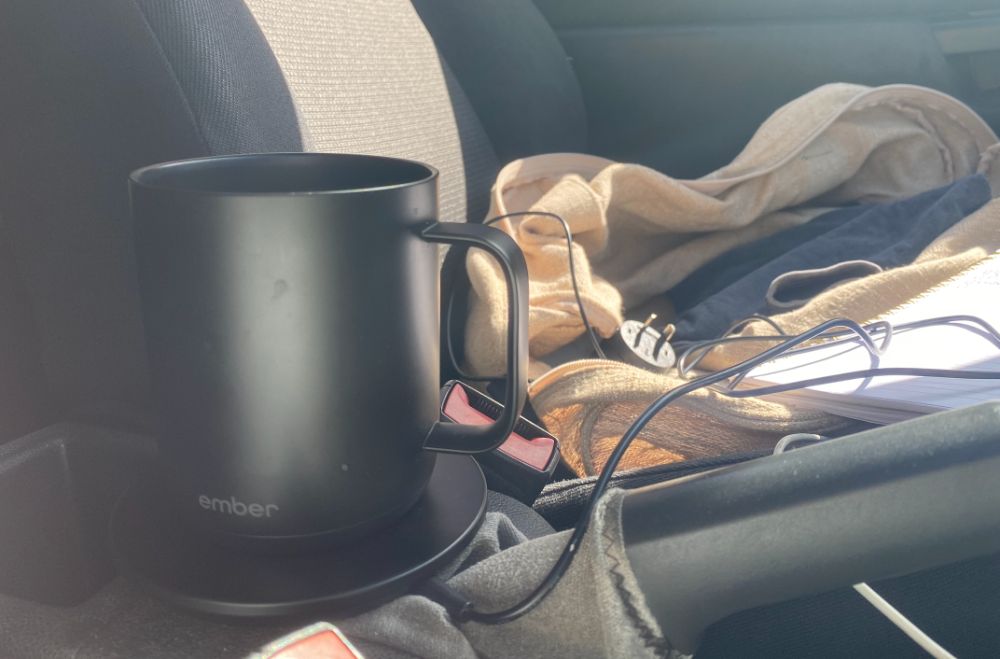 Now place your Ember on top of the charging coast as you normally would.
6. Confirm Your Ember Is Charging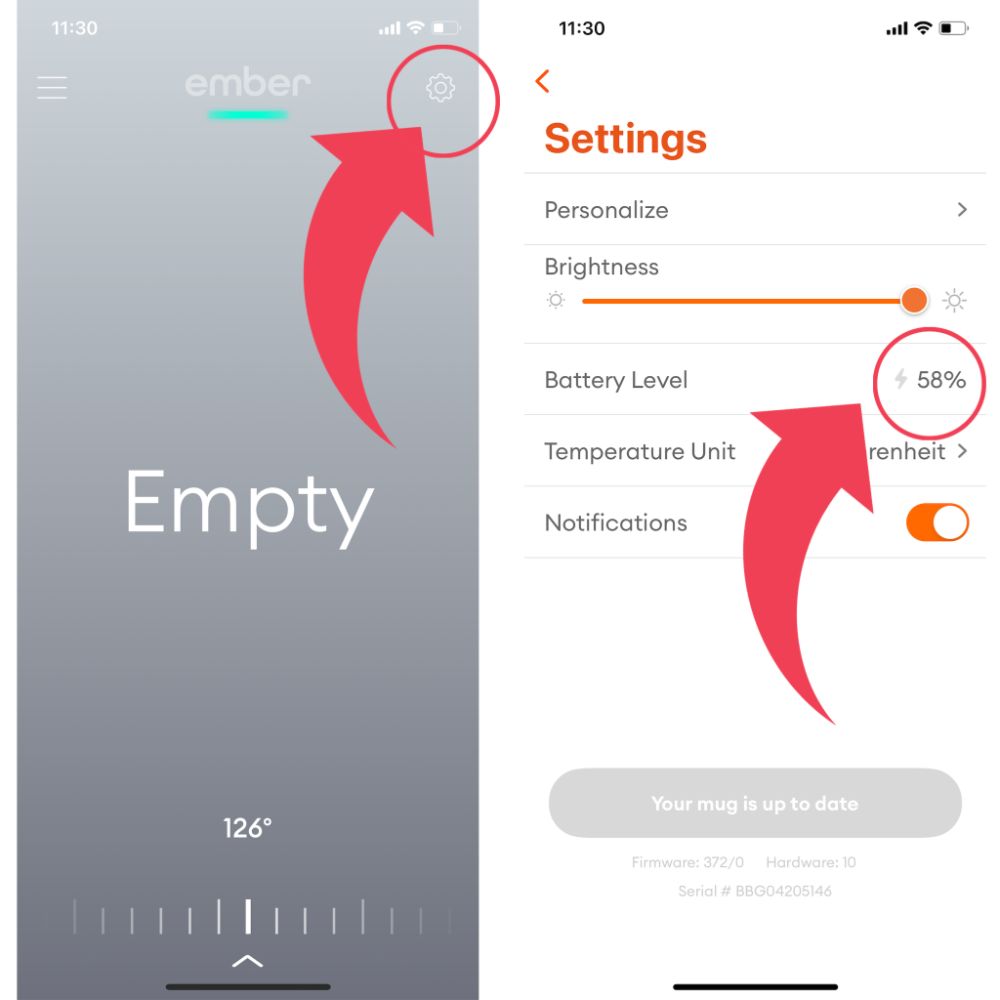 You can confirm your Ember is charging by looking for the LED light to turn red indicating it is charging.
You can also use the Ember App to see if your Ember Mug is charging.
Open the app and choose your Ember mug. Then click the setting cog in the top right hand corner and look for a lightning bolt next to the battery percentage to indicate that it is charging.
7. Be Careful While Driving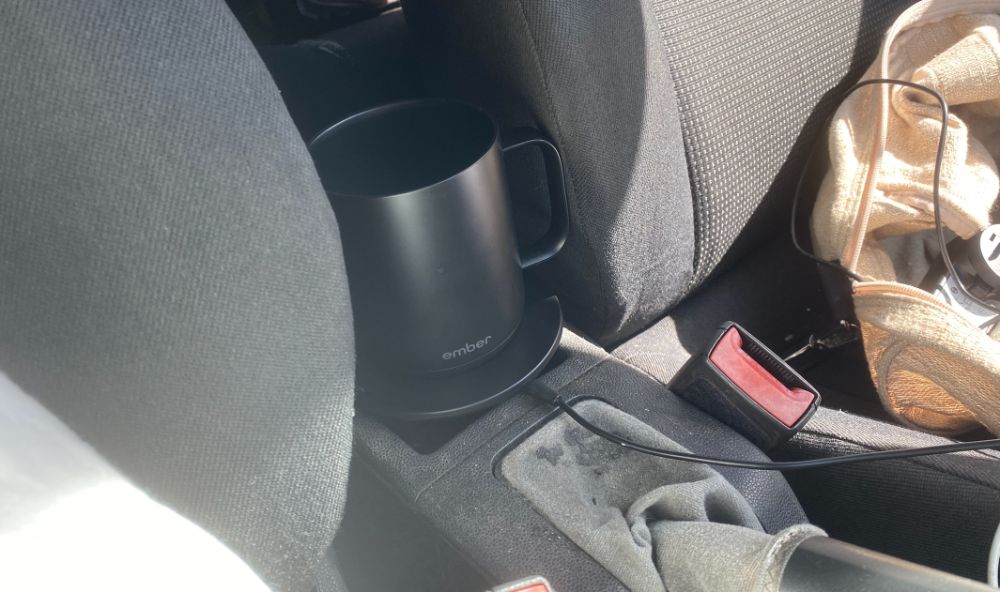 While your Ember Mug will be able to charge on the charging coaster in your car it isn't going to hold the Ember Mug steady as you go around corners and drive normally.
It can easily fall off while you are moving.
Other than finding an external method of keeping your Ember Mug fixed in place whilst driving this charger is best used when stationary in the car.