If you've having issues with your Ember Mug or if you're looking to pass it onto someone else and want to reset it to factory settings how do you go about doing that?
It's actually a pretty simple process.
To reset an Ember Mug back to factory settings press and hold the power button on the bottom for 12-15 seconds. It will flash blue, then yellow then red. Once it flashes red let go your Ember Mug is reset. You'll also need to forget the mug in you phone's bluetooth settings.
In this article I'll walk you through step-by-step exactly how to reset your Ember Mug to factory settings. We'll also look at how to do a soft reset of your Ember Mug.
How To Reset Your Ember Mug To It's Factory Settings
Maybe your Ember Mug isn't heating anymore and you want to try resetting it to fix the problem, or maybe it's constantly saying it's Empty or you have some other problem with your Ember Mug.
Or maybe you just want to start from scratch again and set up your Ember Mug like it's brand new.
Regardless of your reasoning, resetting your Ember to factory settings is really easy.
1. Press and Hold Power Button For 15 Seconds Until It Flashes Blue/Yellow/Red
Press and hold the power button on the bottom of the Ember Mug for 12-15 seconds.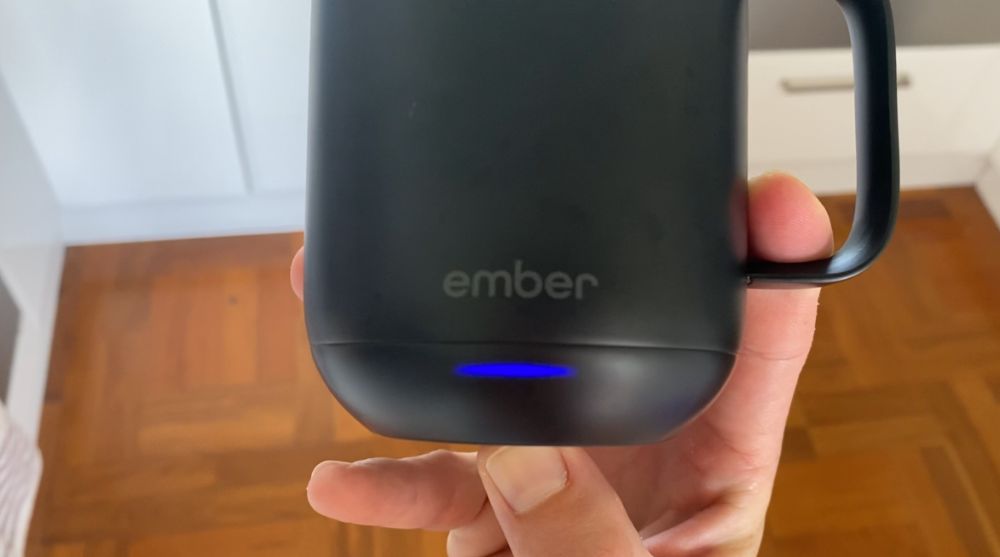 First it will pulse blue once – this is how you pair your Ember Mug during setup which we talk about in our article on how to pair your Ember Mug.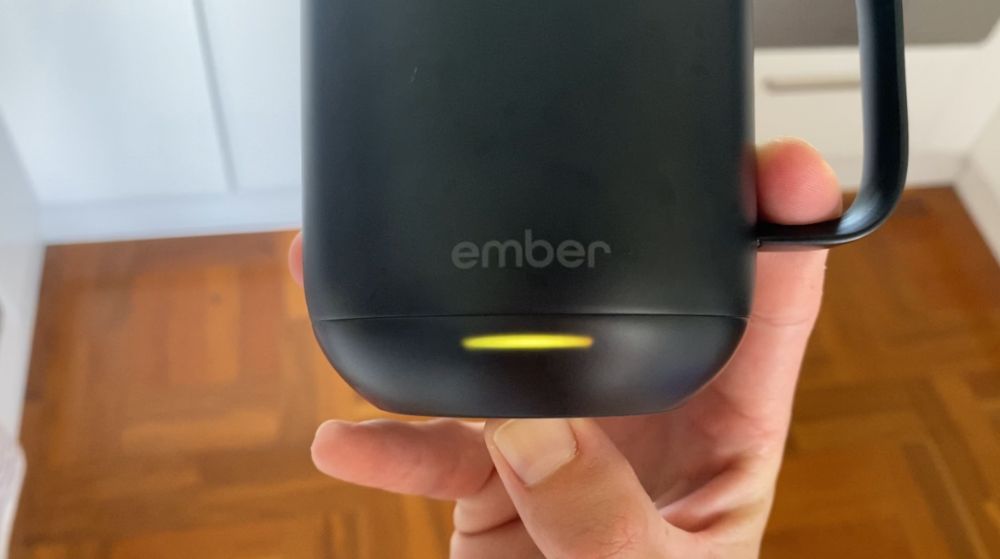 Next it will pulse yellow quickly – When I did this it did 17 quick yellow pulses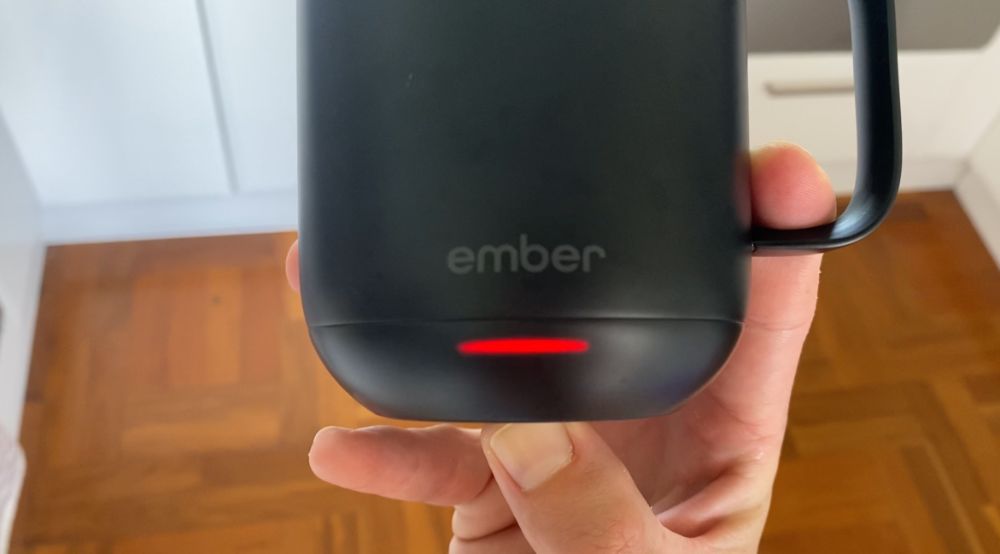 Next it will pulse red quickly – This is when you can release the power button.
For The Ember Travel Mug
For the Ember Travel Mug you'll need a paperclip to reset it.
Press your paperclip into the small pin hole at the bottom of the mug. Hold it pressed for about 10 seconds until the front panel reads "RESET".
The text will then change to "HELLO" to let you know the reset was complete.
2. Wait For Ember Mug To Turn Back To White
Now that the LED light has gone red then Ember Mug will reset itself to factory settings.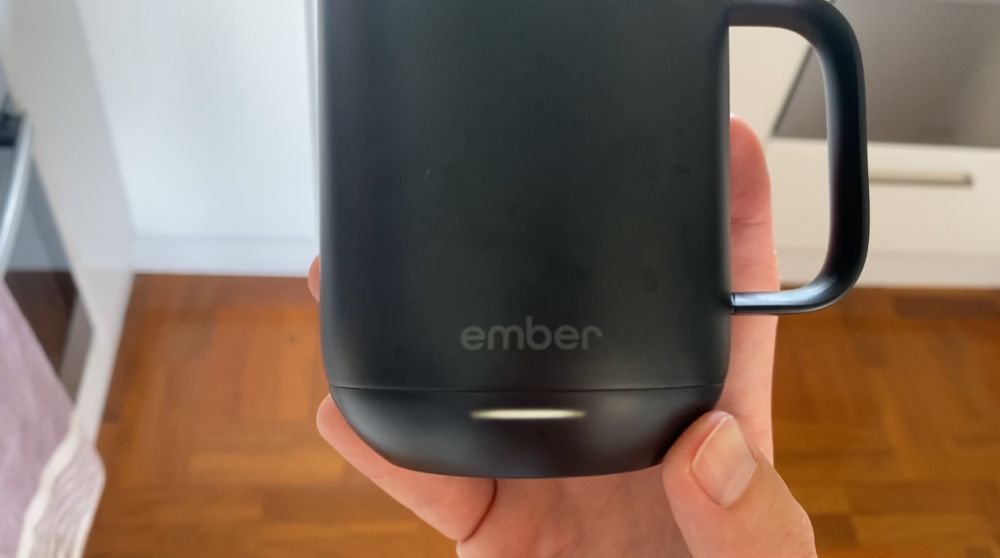 Let go of the power button and the Ember Mug will slowly flash red a few times followed by a few quick yellow flashes and then will slowly pulse white once before the LED turns off.
This indicates that the Ember Mug is now reset to it's factory settings.
You can also shake the Ember Mug and a white light will come up. I previously had my light customized to Aqua so I knew that the Mug was completely reset.
3. Forget "Ember Ceramic Mug" In Your Phones Bluetooth Settings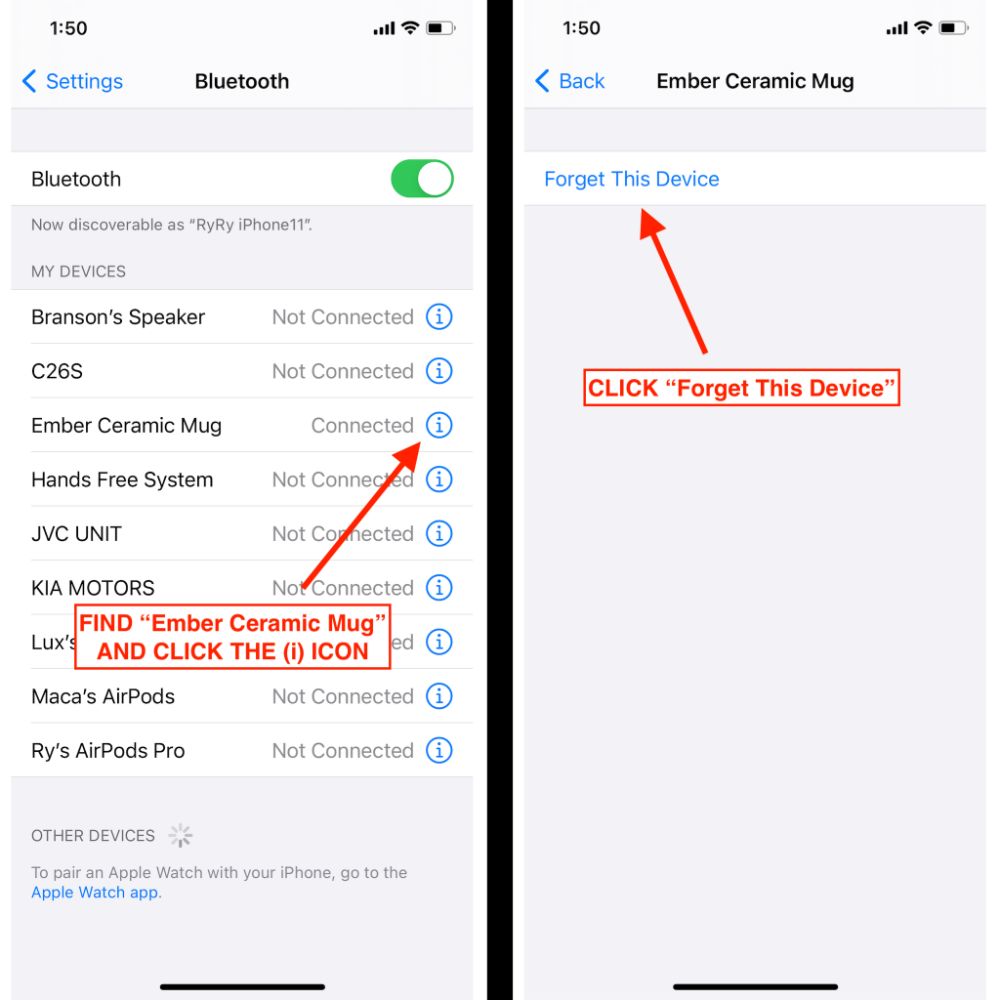 4. Re-Pair With Your Mobile Device
Lastly you'll want to re-pair your Ember Mug with your phone so you can adjust the temperature and customize it.
You can use the Ember Mug without the app but if you do want to connect it then simply hold the power button for 6-8 seconds until the LED light on the Mug turns blue.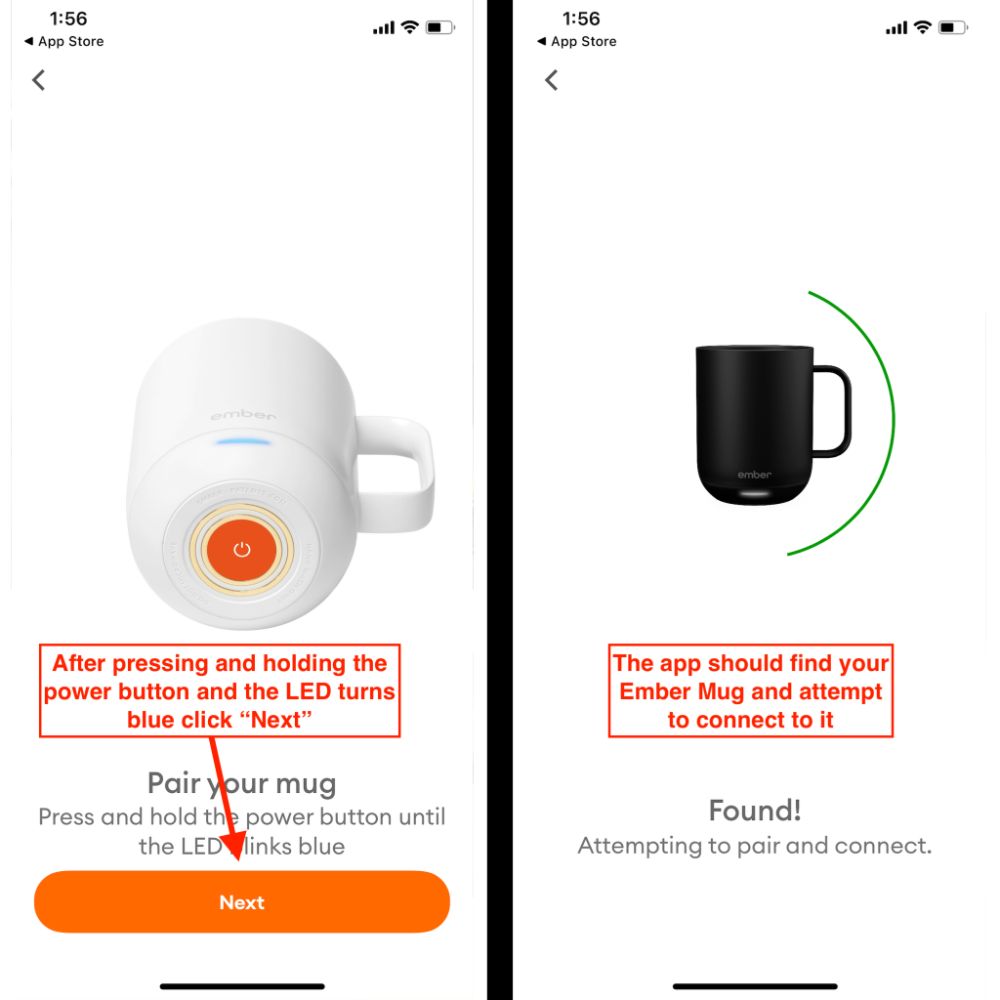 In the Ember App select the correct type of Ember Mug and follow the prompts so the Ember App can connect to your mug.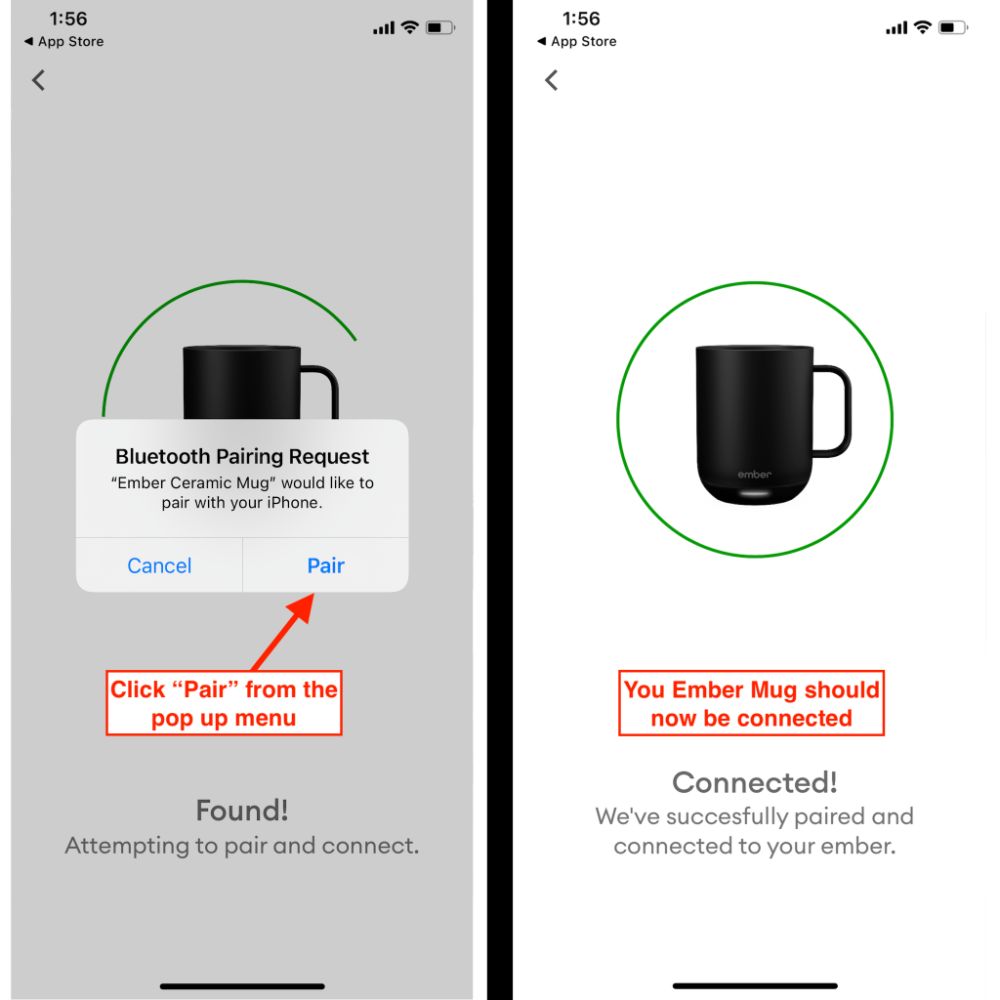 Once connected you can then create an account with Ember or you can login with your existing Ember account.
How To Soft Reset Your Ember Mug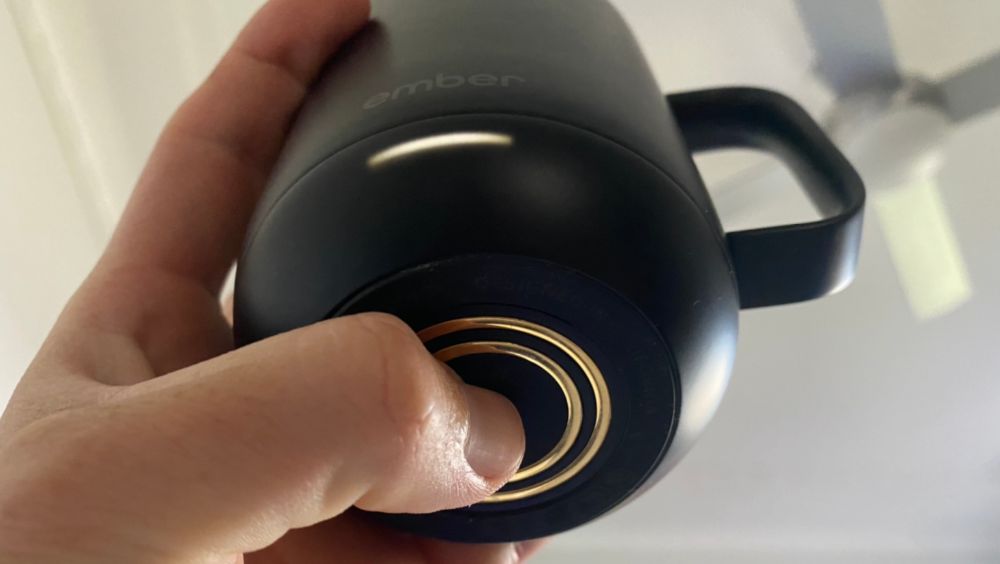 If you're looking to perform a soft reset on your Ember Mug you can do this by turning the mug off and then back on again.
When the mug is on press and hold the bottom power button for approximately 3 seconds until the mug turns off.
You'll know it's turned off when the LED light fades and turns off. When the LED light fades release the power button.
Now simply hold the power button until the LED light comes back on and then let go.
For The Ember Travel Mug
To perform a soft reset on the Ember Travel Mug you'll need a paper clip.
Press the paper clip into the small hole on the bottom of the mug until the button clicks.
The text "HELLO" will show up on the text panel indicating that the Ember Travel Mug has successfully be soft reset.