There are so many different Yeti cooler sizes it's hard to know which one to pick. What are the most popular Yeti cooler sizes and which size coolers do people buy the most?
The Yeti Roadie is the most popular and best selling Yeti hard cooler on Amazon followed by the Yeti 45, Yeti 35 then Yeti Tundra Haul. The Yeti Hopper Flip series sells even better than these hard sided coolers as does the new Yeti DayTrip Lunchbag. The Yeti 350 is Yeti's least popular cooler.
Below you'll find the best selling Yeti coolers on Amazon, sorted from the product that sells the most to the product that sells the least.
How Did I Find This Out?
While Yeti is a public company and their general sales figures are released quarterly (currently over $200 million per quarter or nearly $1 billion per year) they don't breakdown the sales numbers of their individual SKUs or cooler sizes.
However, Yeti does sell their products directly on Amazon and Amazon provides best seller rankings for products based on the category they are in.
It just so happens that the majority of Yeti products are sold in the same category "Sports and Outdoors" and so we are able to easily rank most coolers from the most popular to the least popular based off this category.
Some coolers fall outside this category. The Yeti Roadie for example is in the Patio, Lawn and Garden category instead. To estimate the sales of these products compared to other products I used this Amazon sales estimator which gives an estimate of the monthly sales a product has based on it's category.
Using the Amazon API I am able to pull the current rank of each item into this post, so as the rankings change this post will automatically update with the new data.
These Rankings Will Be Mostly Right But Not 100%
Also, the Yeti Hopper Flip series of coolers and the Yeti Tank coolers are together under a single listings and therefore a single ranking so I was unable to rank these items individually.
Combining the Yeti Hopper Flip sizes would have made them #1 on this list, which isn't an accurate representation. Instead I have decided to divide their estimated monthly sales by 3 (given there are 3 sizes) and place them on the list according to that.
Yeti direct sales make up approximately 35% of their total revenue, which includes sales from Yeti.com as well as Amazon. This means 65% of the sales are wholesale through other stores and we don't have data for that.
Also new release items like the Yeti DayTrip LunchBag may be selling more at the time of writing, compared to in a few years time when it is an established product. So I have discounted some of the sales of this product as I don't believe it will remain at the top of the list for long.
I'll come back every few months and update this list so you can be assured of it's accuracy.
Please note: Links to products in this article are affiliate links. If you buy through the link we will get a small commission at no extra cost to you. Thanks for your support.
Most Popular Yeti Cooler Sizes
Ranked below are the most popular Yeti cooler sizes ranked from the best sellers first through to the worst sellers last
1. Yeti Roadie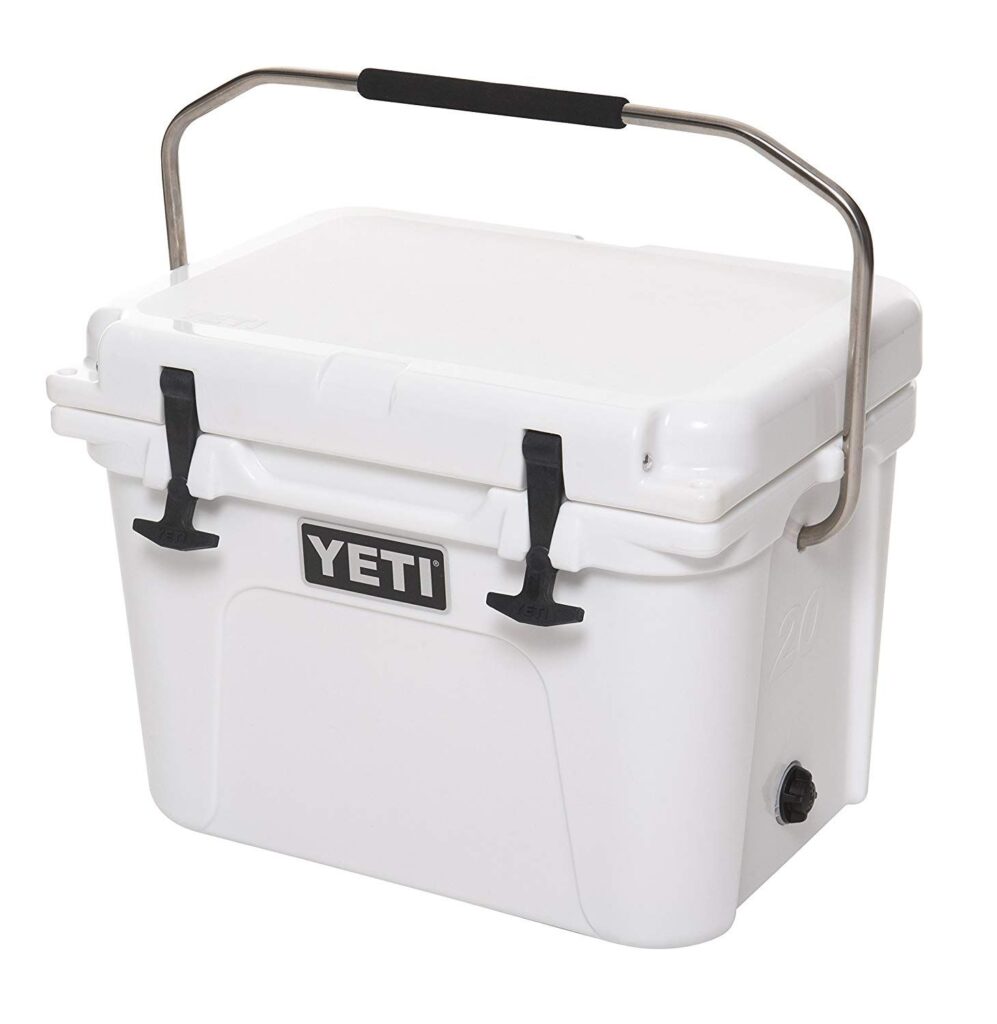 Amazon Rank:
Estimated Amazon Sales: 1,500/month
Price:
Yeti's smallest hard sided cooler the Roadie comes in at #1 for the best selling size of any Yeti cooler.
With a capacity of 20.8-Quart this cooler has a pull up padded stainless steel handle that clicks into place for easy carrying.
This is a great personal cooler.
2. Yeti Tundra 45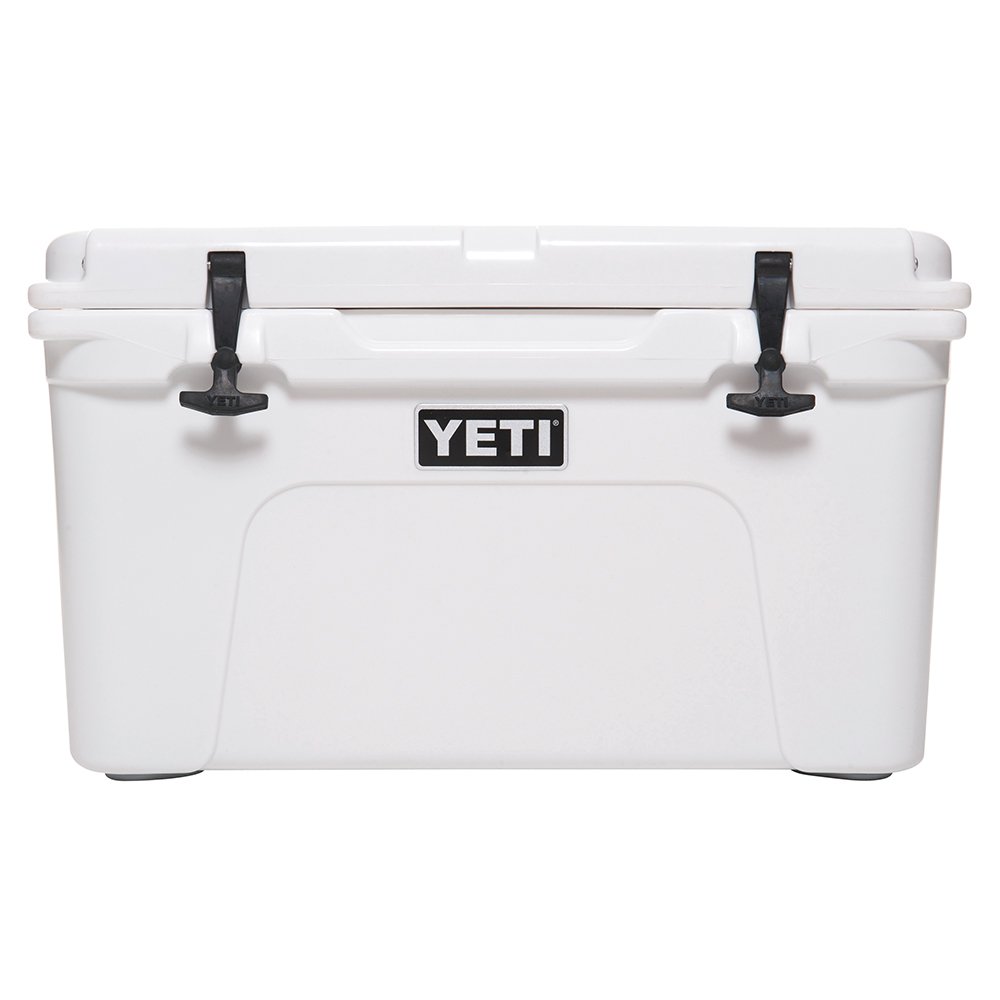 Amazon Rank:
Estimated Amazon Sales: 818/month
Price:
I understand why the Tundra 45 is ranked so highly as it's the same reason I purchased this cooler for myself and my family when we lived in a van.
The 45 is small enough that it is useful for solo trips or trips away with just two people, but it's big enough to fit food and drinks for up to about 4 people.
It's light enough to carry by yourself and it doesn't take up too much space. This is arguably the most versatile Yeti cooler in Yeti's line up and in my Yeti ice test I showed it can hold ice for over a week!
3. Yeti Tundra 35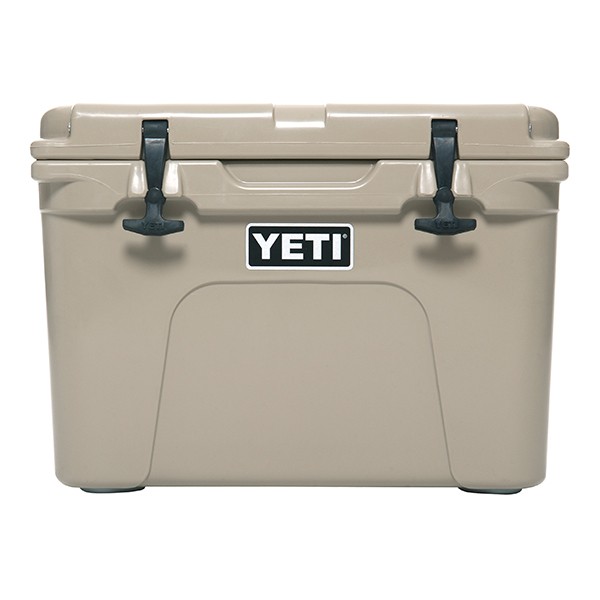 Amazon Rank:
Estimated Amazon Sales: 786/month
Price:
I'm actually kind of surprised how popular the Yeti Tundra 35 is. I thought most people would opt for the Yeti Roadie or Yeti 45 (and I guess they do) but it seems that a lot of people also like the compact Yeti 35.
Large enough to fit about 20 cans of beer and ice this is a good sized personal cooler or cooler for 2 people.
4. Yeti DayTrip Lunch Bag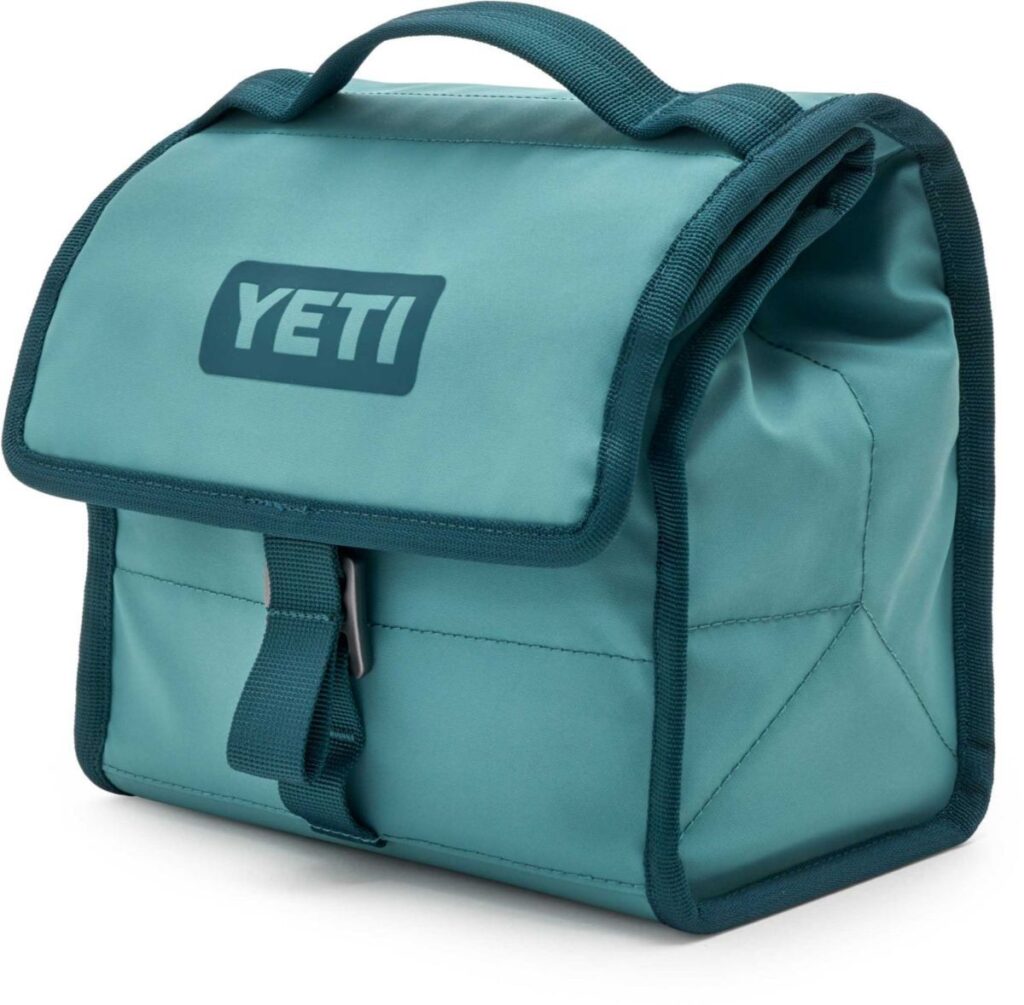 Price:
Estimated Amazon Sales: 1,500/month
Amazon Rank:
The Yeti DayTrip Lunch Bag is the most expensive lunch bag on the market. Some people call it overpriced, but that's what they said about the Yeti hard sided coolers and now look at how popular they are!
This lunch bag is durable and well built and is insulated enough to keep your items cold for an entire day.
It's big enough to fit a 6 pack and it's perfectly sized to fit a 2 lb Yeti Ice brick, which you can easily refreeze and use again and again.
I really like this product so I'm glad to see it's so popular.
Read my Yeti DayTrip Lunch Bag Review
5. Yeti Tundra Haul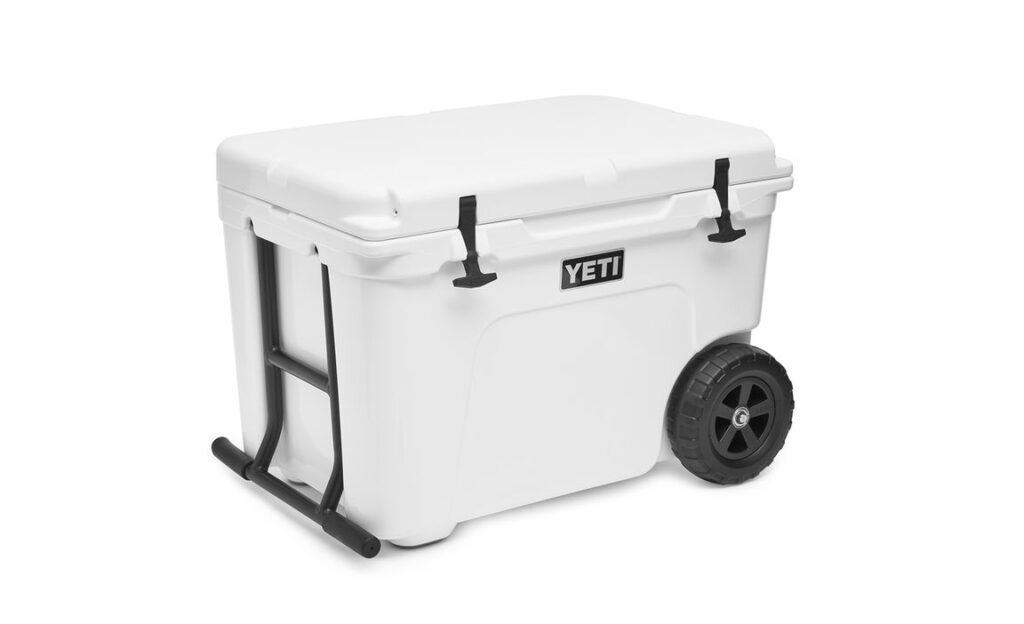 Amazon Rank:
Estimated Amazon Sales: 777/month
Price:
If you ever wondered whether or not people were willing to pay extra for wheels on a Yeti then here is your answer. Coming in quite high on the list is Yeti's only wheeled cooler the Tundra Haul.
This cooler has a very similar capacity to the Yeti 65 (around 55-Quart) so it's a good size for couple or small groups.
I've also ranked this as #1 on my list of the best coolers with wheels so if you're looking for a cooler you don't have to carry this is a great option, and very popular also.
6. Yeti Tundra 65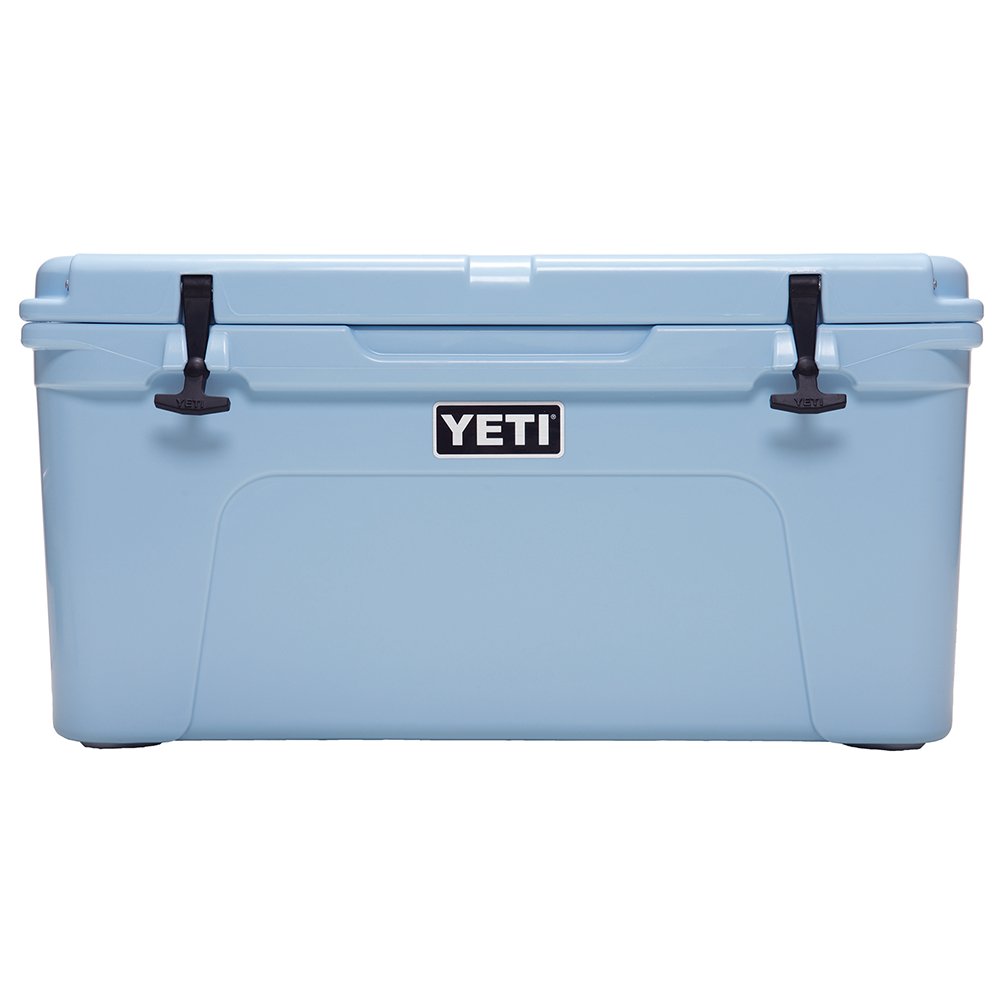 Amazon Rank:
Estimated Amazon Sales: 675/month
Price:
I had heard mentioned in a video that the Yeti 65 was the most popular cooler. I thought this was strange given how large it was and I was sceptical. So it's interesting to see where exactly it falls on the list.
The Yeti 65 is the next step up from the 45 and is much more suitable for larger groups and people who need a bit more space.
It is a more popular size among the hunting and fishing crowd and this is the size cooler I wish I had bought when living in the van. This would be a great cooler for a family of 4-5 as the Tundra 45 was just a bit too small once you half filled it with ice.
7. Yeti Hopper BackFlip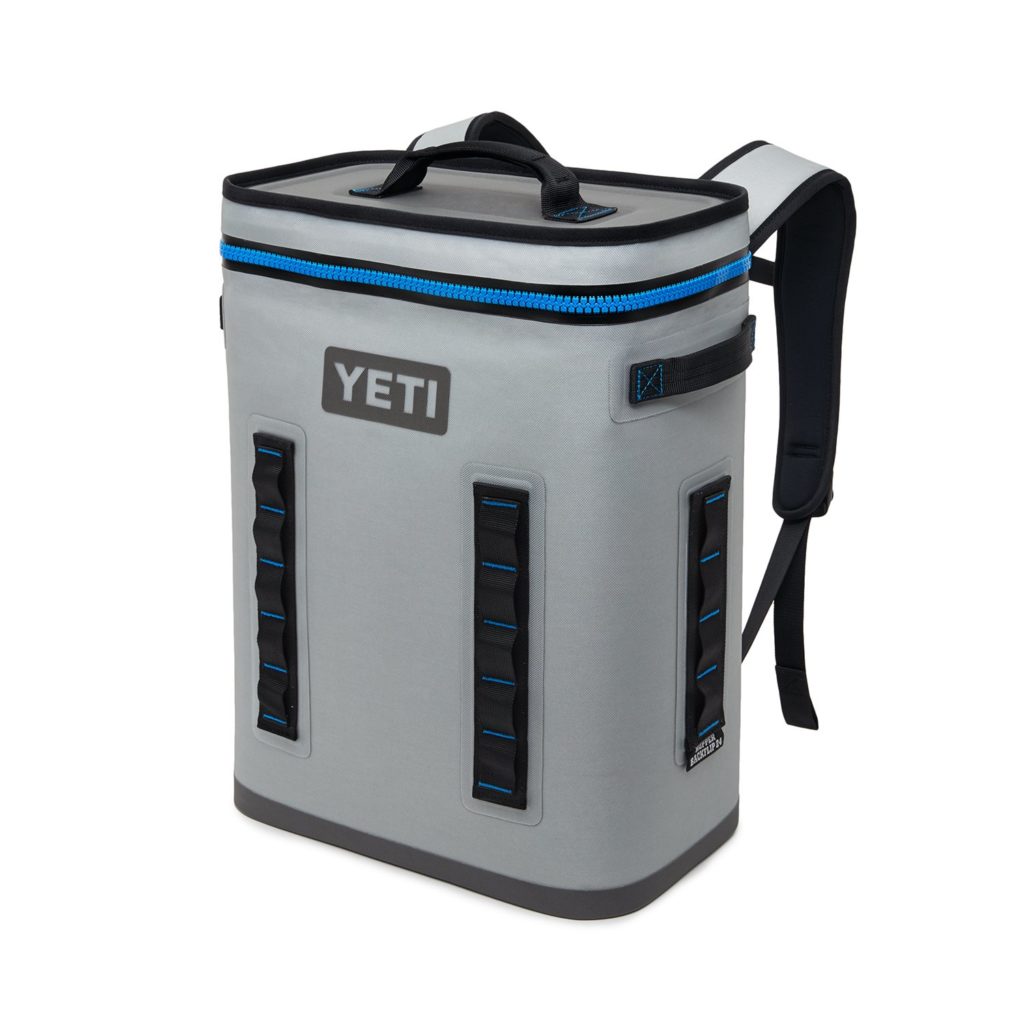 Amazon Rank:
Estimated Amazon Sales: 656/month
Price:
The Hopper BackFlip 24 is Yeti's only backpack cooler and I can see why it's so popular…it's just so practical.
Yeti's hard sided coolers are heavy and hard to carry. The backflip allows you to take the party with you and the comfortable padded shoulder straps as well as the hip strap and sternum clip make carrying this cooler quite comfortable even when it's full of ice and drinks.
Click here to read my Yeti BackFlip review
8. Yeti Hopper Flip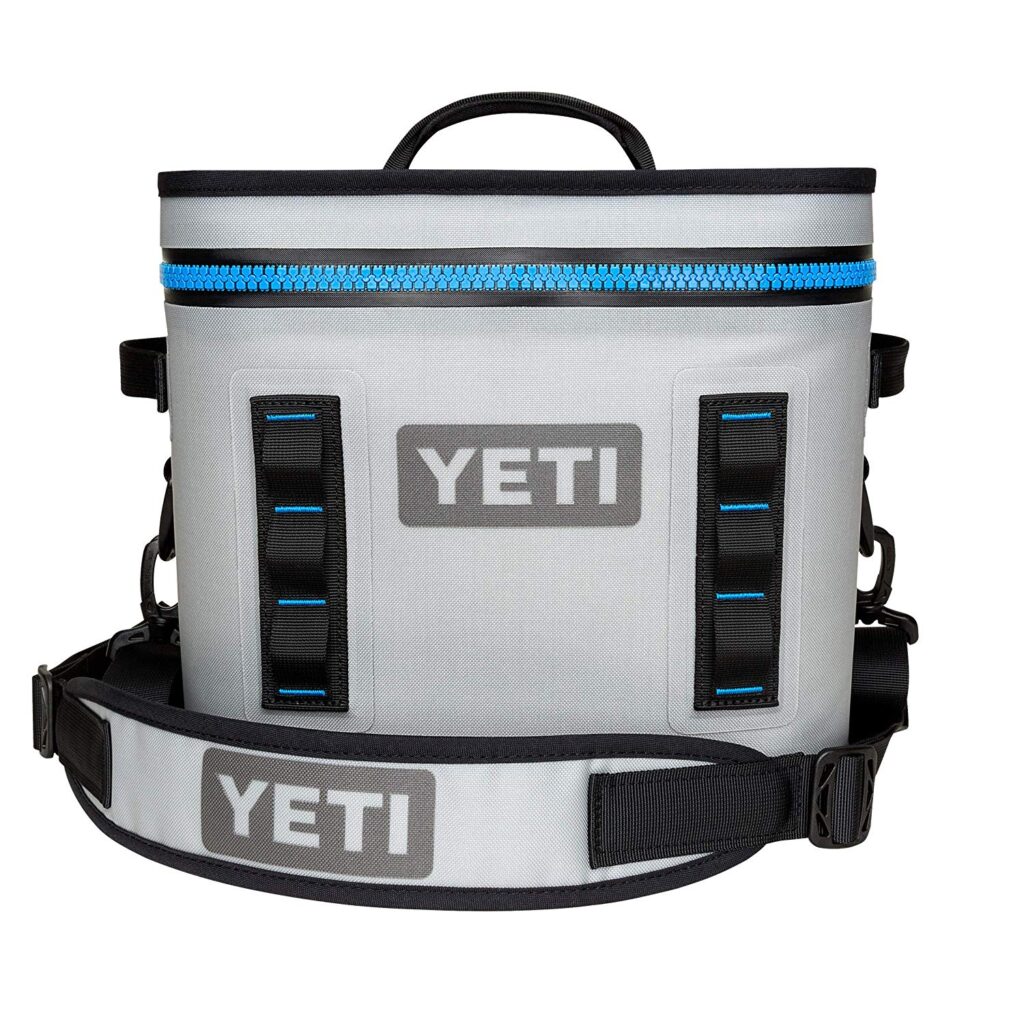 Amazon Rank:
Estimated Amazon Sales: 654/month each size (1,963 total)
Price Flip 8:
Price Flip 12:
Price Flip 8:
The Yeti Hopper Flip's are great soft sided coolers. Their square shape allows them to fully open and they are small enough to be easily portable yet still insulated enough to keep ice for 1-3 days.
They are extremely durable and waterproof and feature a shoulder strap and Hitchpoint Grid system for adding attachments.
Unfortunately all Hopper Flip sizes are lumped into together in the rankings on Amazon so I can't determine which size is most popular but I would assume the Flip 12 is the most popular followed by the Flip 8 and 18 which I think would be quite close in sales.
9. Yeti LoadOut GoBox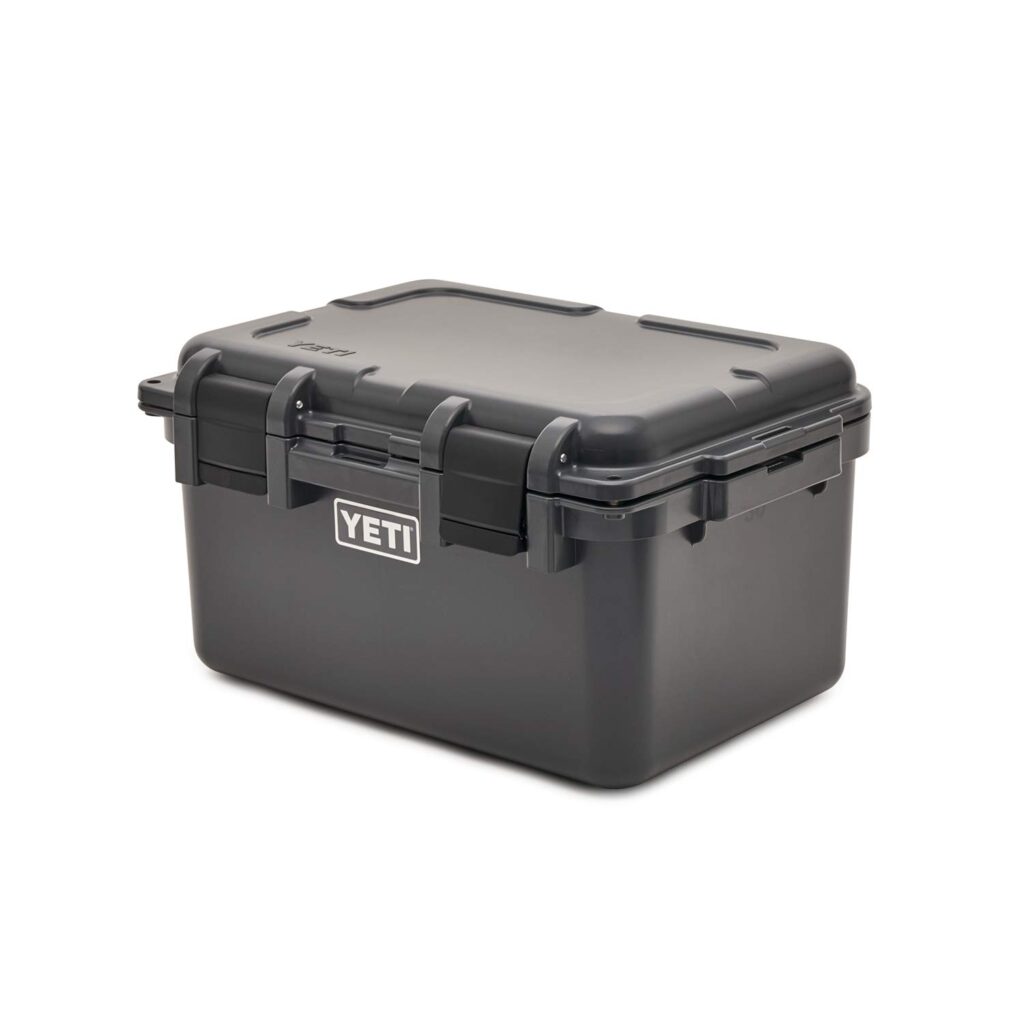 Amazon Rank:
Estimated Amazon Sales: 387/month
Price:
Next on the list is the Yeti LoadOut GoBox.
Yeti is expanding out of coolers and using their superior manufacturing to make a variety of high quality products. The GoBox is a sturdy, waterproof and durable storage box great for keeping all your things organised.
Great for hunter, fishers, climbers and really anyone who is on adventures and needs to take gear with them. It fits a surprisingly large amount of stuff and has received really good reviews.
Click here to read my Yeti GoBox review
10. Yeti Camino Carryall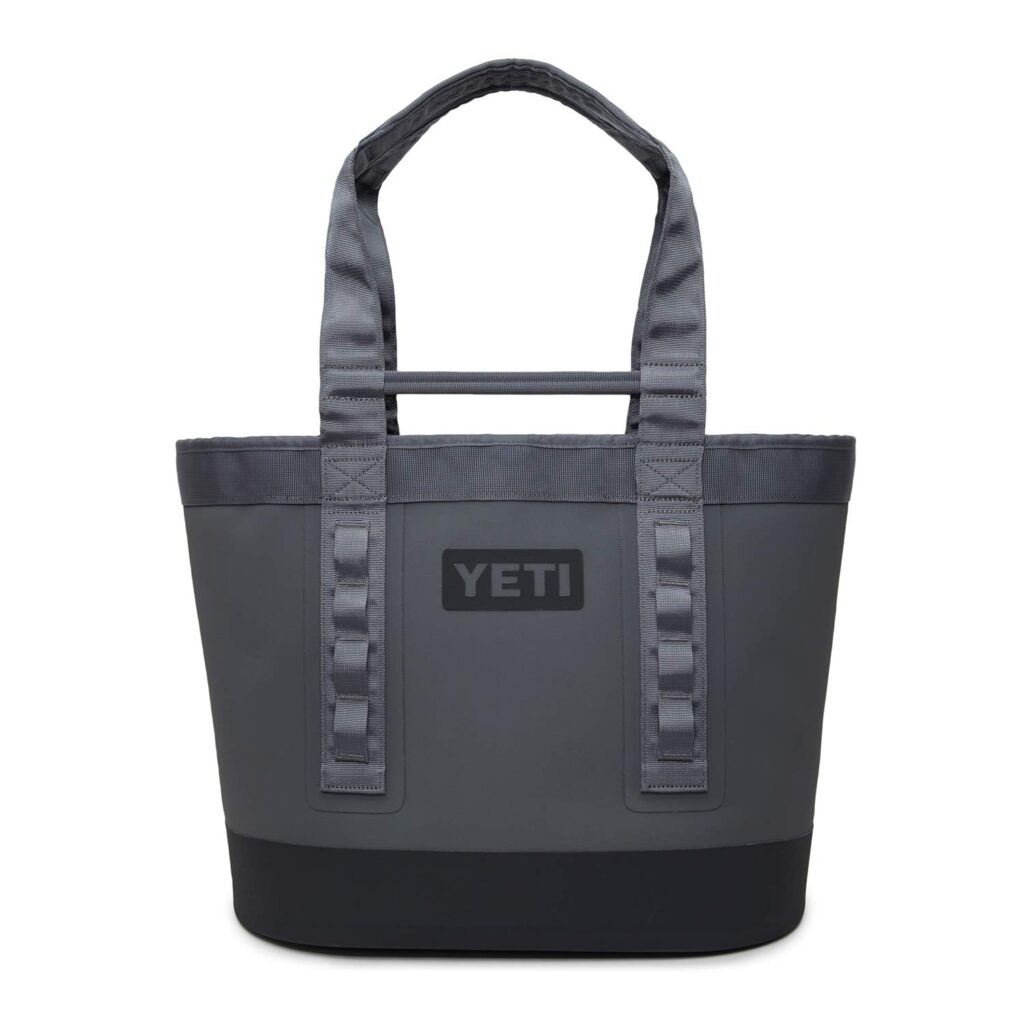 Amazon Rank:
Estimated Amazon Sales: 387/month
Price:
The Camino Carryall is a versatile waterproof and durable bag that is puncture proof.
Use it for the beach, for picnics or for taking on the boat. It has a wide opening to easily load up your stuff and the firm base means it stands up and won't fall over.
Featuring a waterproof internal zipper great for keep items like your phone dry this is a pretty bad-ass tote bag.
11. Yeti Hopper M30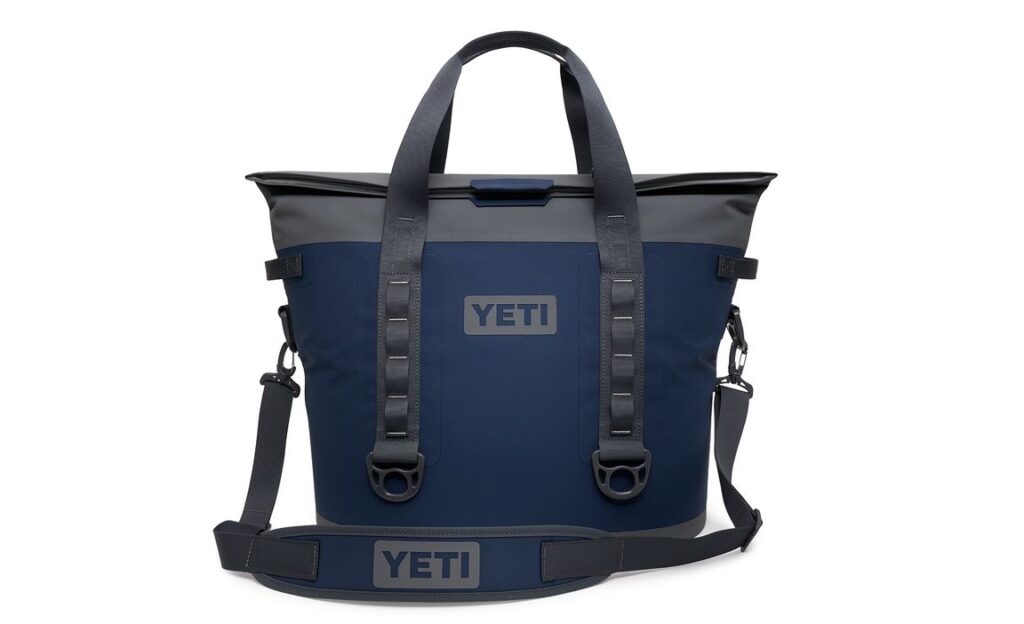 Amazon Rank:
Price:
The Yeti Hopper M30 is Yeti's largest soft sided cooler and rather than using a zipper to open and close the lid like the older style Hoppers did this version uses magnetic strips and a clip to give you a wider opening while still remaining watertight and splash proof.
It comes with a shoulder strap and firm base so it won't fall over. This is a great soft sided cooler.
Read my full Yeti M30 Cooler Review
12. Yeti LoadOut Bucket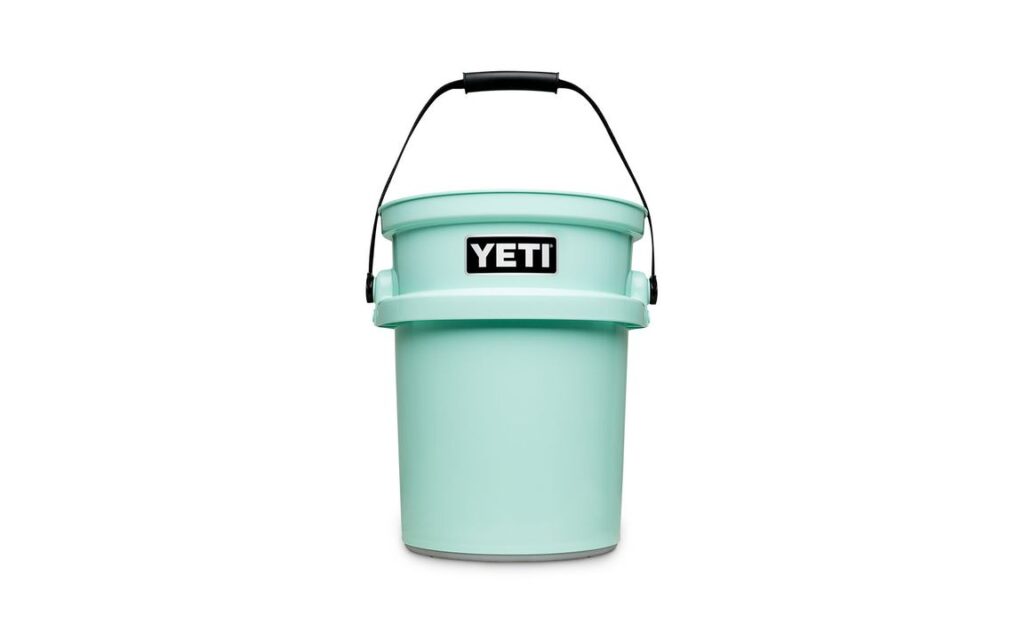 Amazon Rank:
Price:
The Yeti LoadOut Bucket is like a 5-gallon bucket on steroids. It's 3x thicker than an regular bucket and way more durable.
It has a strong canvas handle and a thick plastic grip for more comfortable carrying and is rated to hold up to 350 lbs of weight before breaking.
It has a non-slip and non-marking rubber base and the lid, caddy and utility belt accessories (purchased separately) are all really good.
Click here to read my full Yeti LoadOut Bucket Review
13. Yeti Tank (Both Sizes)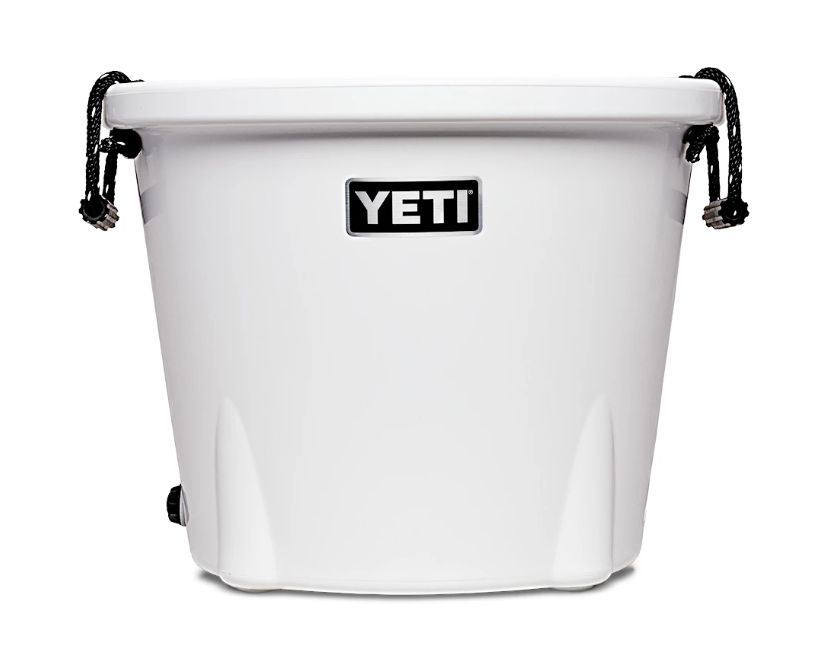 Amazon Rank:
Price Tank 45:
Price Tank 85:
The Yeti Tank is a super heavy duty and well insulated ice bucket and one of the best round coolers on the market. It's the ice bucket to rival all ice buckets. It will keep beverages cold for days and it won' sweat and drip water all over your floor like other ice buckets.
Given it's not a cooler I wasn't sure whether or not this product will be popular so it's interesting to see that it's more popular than a lot of Yeti's larger coolers.
Amazon has both sizes lumped in together in their rankings which makes it hard to get a clear view on whether the Tank 45 or the Tank 85 sells better.
14. Yeti Tundra 105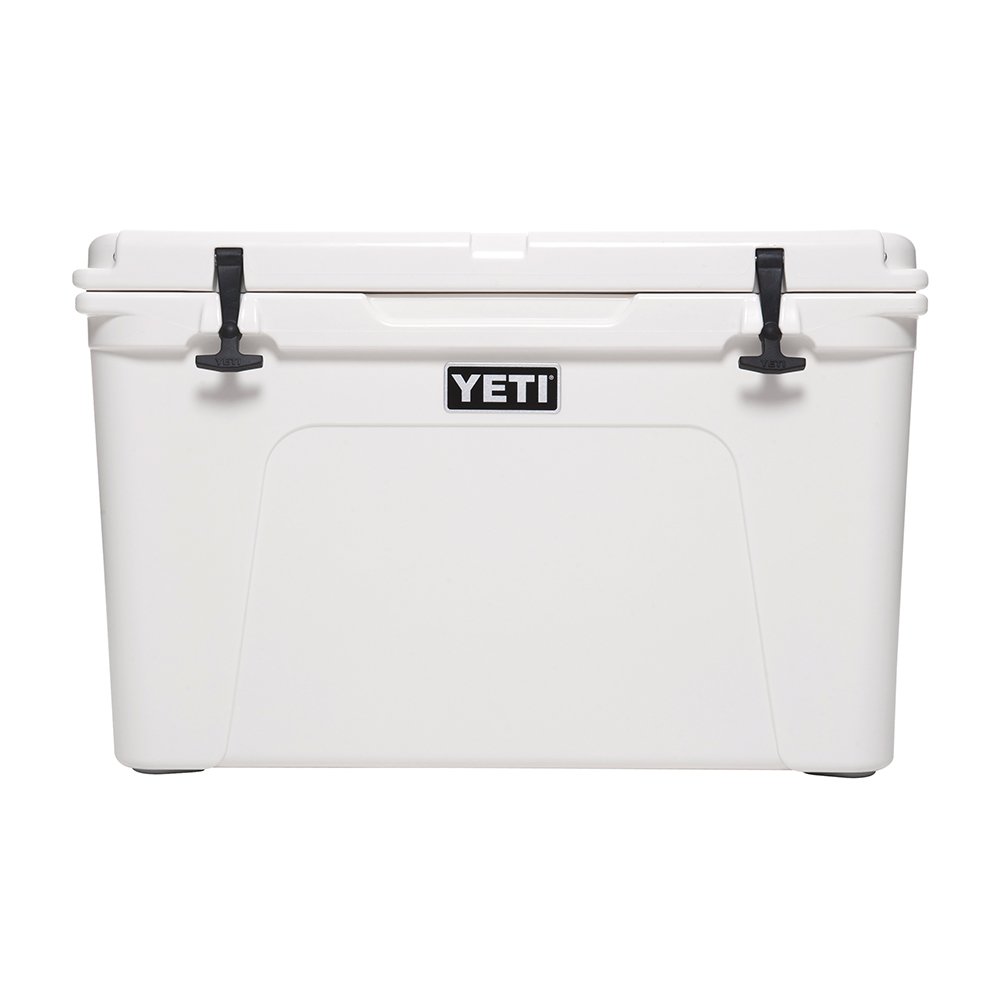 Amazon Rank:
Price:
Now we are starting to get into BIG cooler territory. This cooler is 87.2-Quart and definitely not something that you'll be carrying by yourself when it's full.
The 105 is shorter and taller than some of the other larger models and I can see a lot of hunters and fishers using this as well as it having a lot of commercial uses.
15. Yeti Tundra 75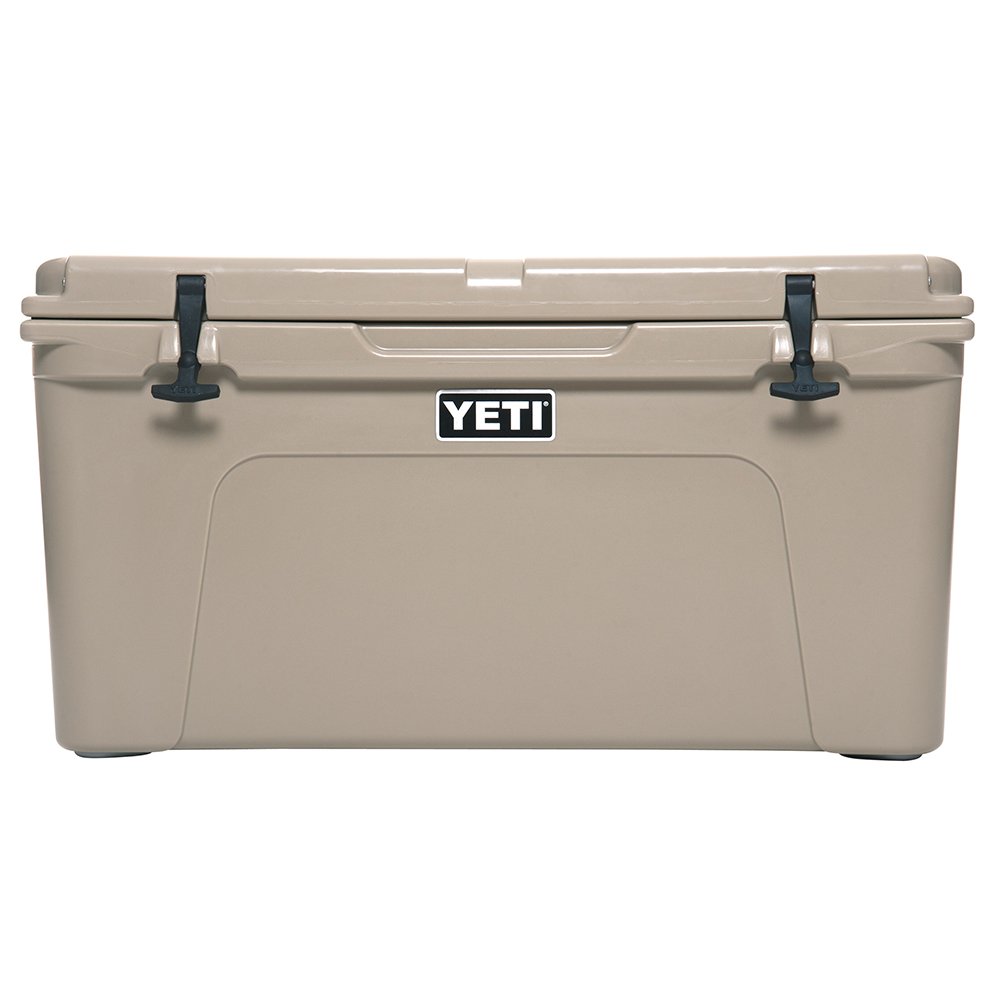 Amazon Rank:
Price:
I'm actually surprised at how low the Yeti 75 ranks on the list as I thought this cooler size would be more popular.
I guess the Yeti 65 suits most people's needs for a large cooler and maybe at 74.8-Quart this cooler just isn't quite big enough for commercial uses.
However, it is one of the best sized coolers for deer if you're into that.
16. Yeti Panga Bag (All Sizes)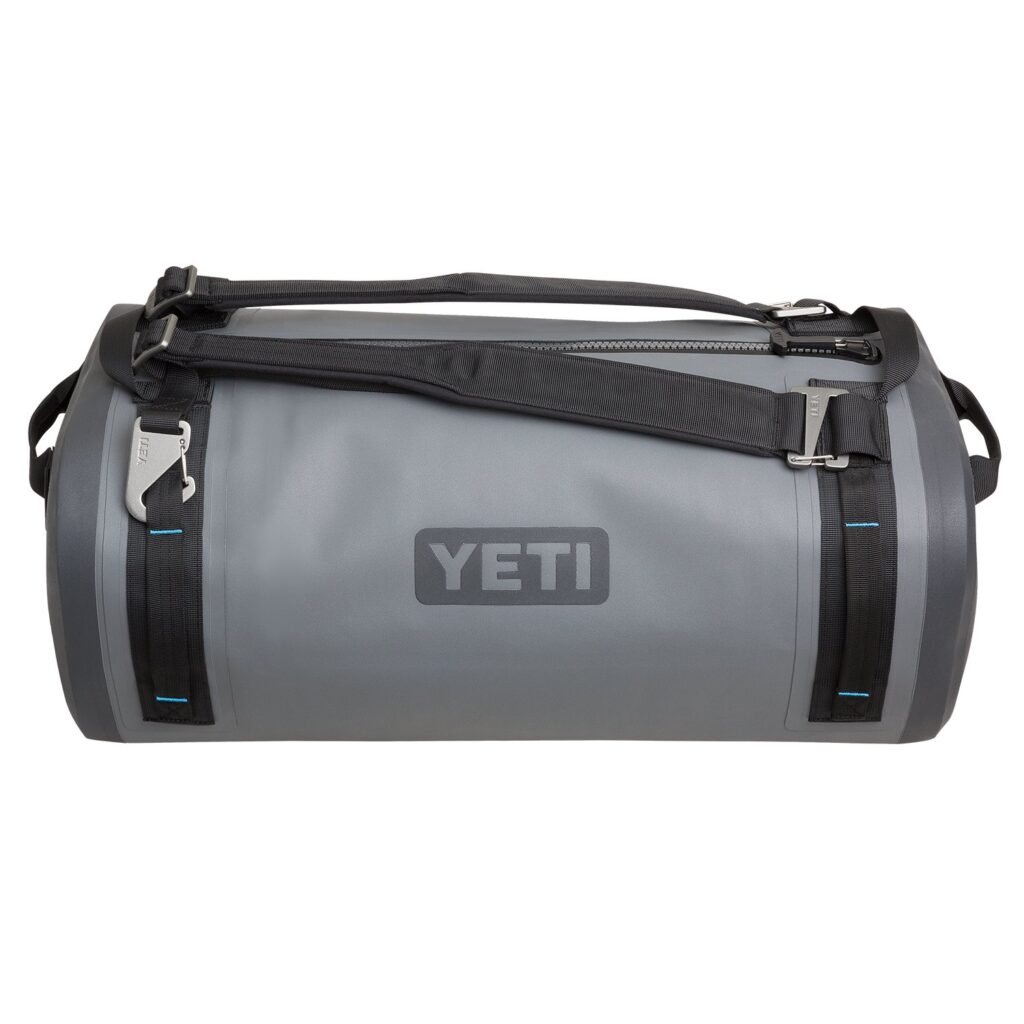 Amazon Rank:
Price:
The Panga duffel bags are completely waterproof and are extremely durable and ready to go wherever you need them to go.
The straps work either as backpack straps or you can throw it over your shoulder. It has some internal mesh pockets for storing loose items and is puncture resistant so you can even drag it along the ground if you want.
17. Yeti Tundra 110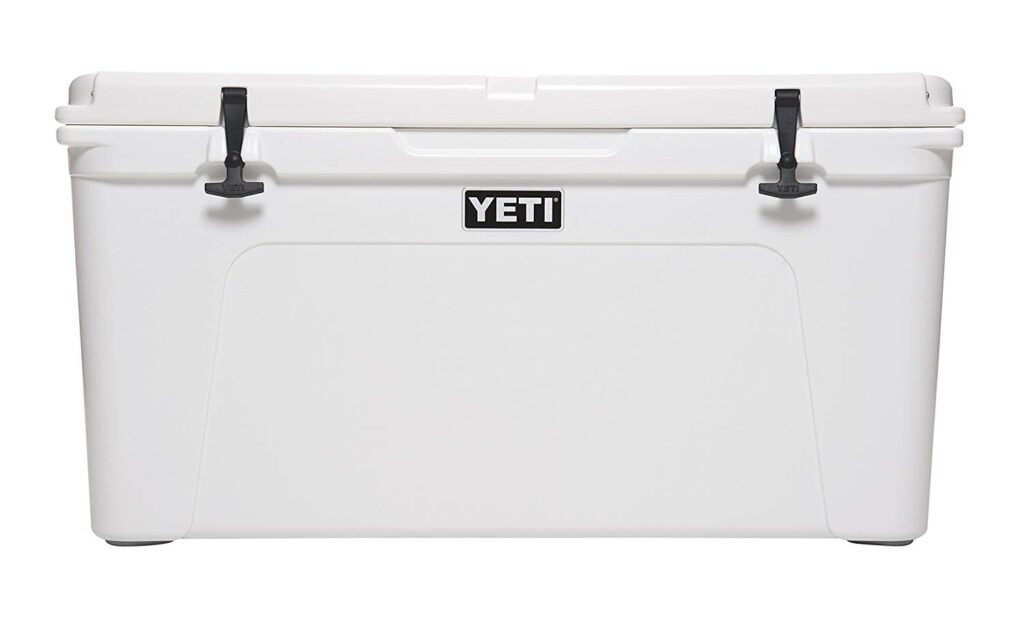 Amazon Rank:
Price:
The Yeti 110 is the closest Yeti comes to a 100-Quart cooler at a capacity of 96.4-Quart.
18. Yeti Tundra 160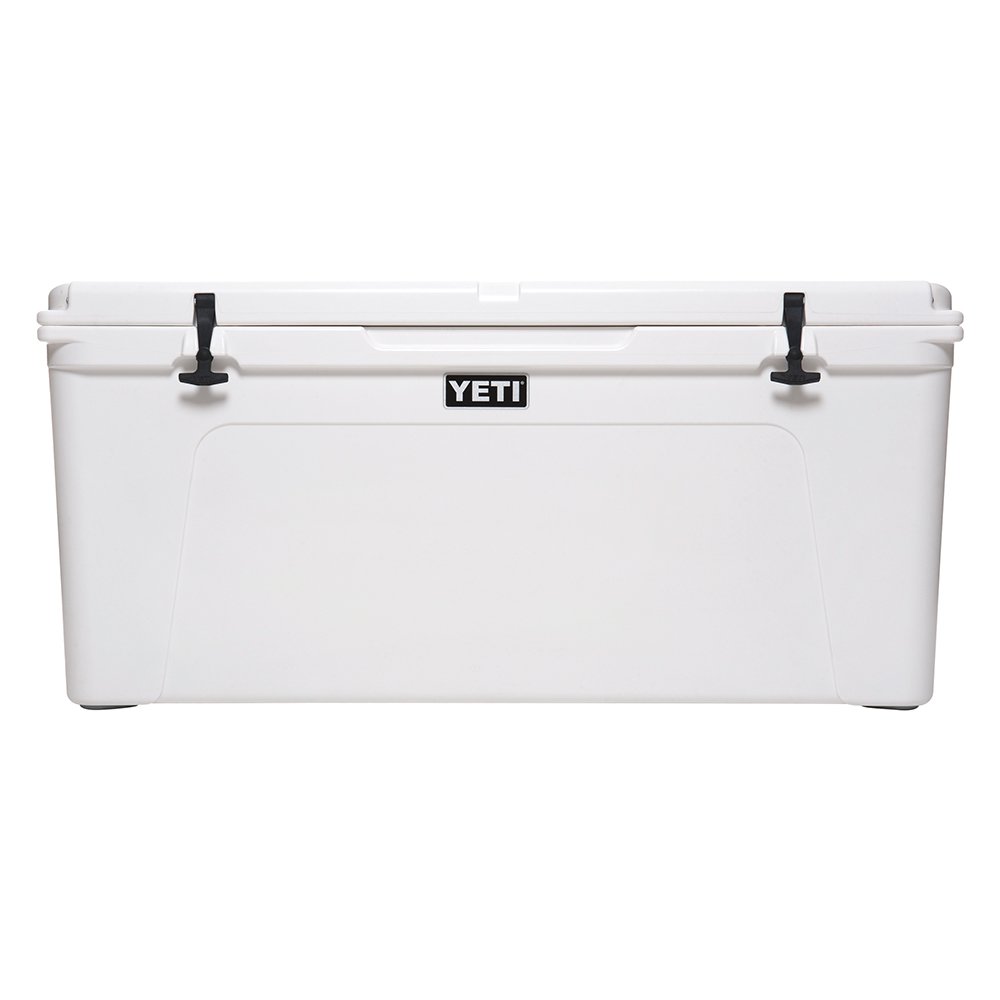 Amazon Rank:
Price:
The Yeti 160 is one of the longest coolers Yeti makes (other than the giant Tundra 350). This makes it one of the best coolers for Elk as it's got the length to fit a large quartered Elk.
19. Yeti 125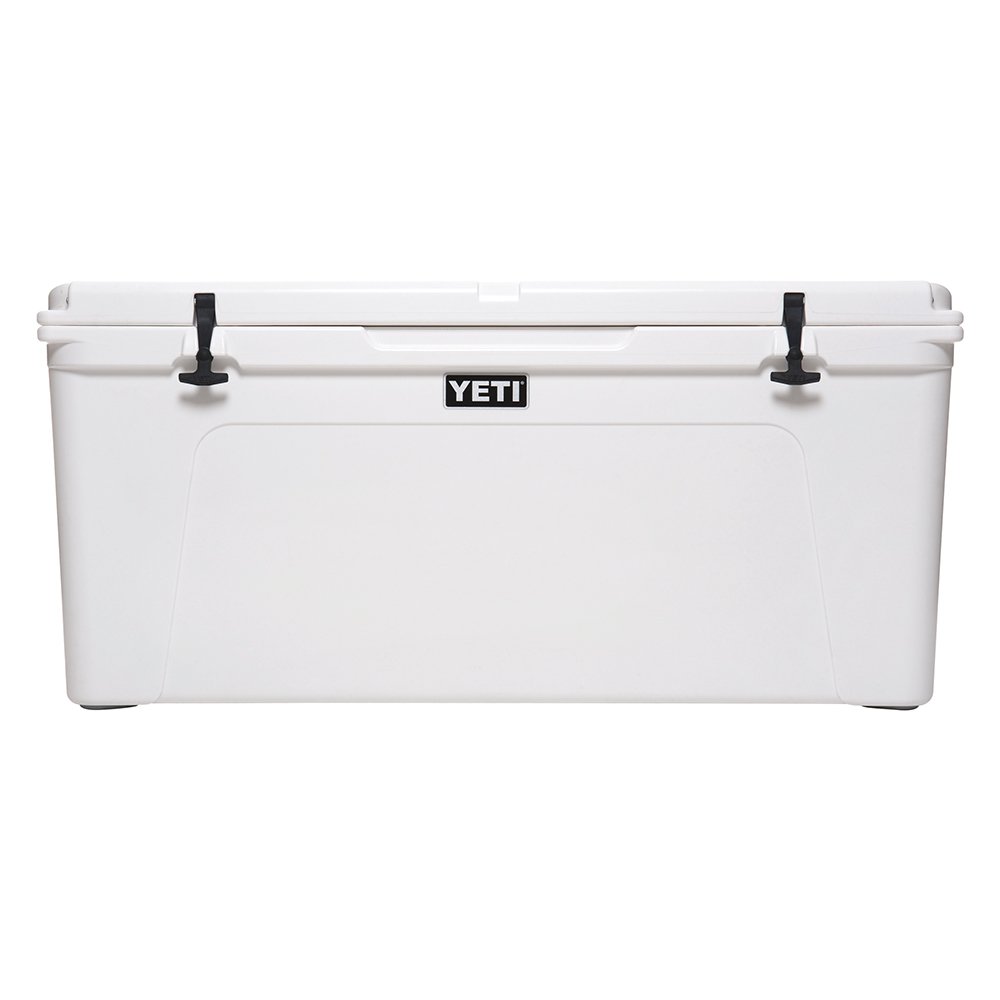 Amazon Rank:
Price:
I'm kinf of surprised that the Yeti 160 outranked the Yeti 125. It's really interesting to see that sometimes a larger cooler is actually more popular than a smaller one.
20. Yeti Panga Backpack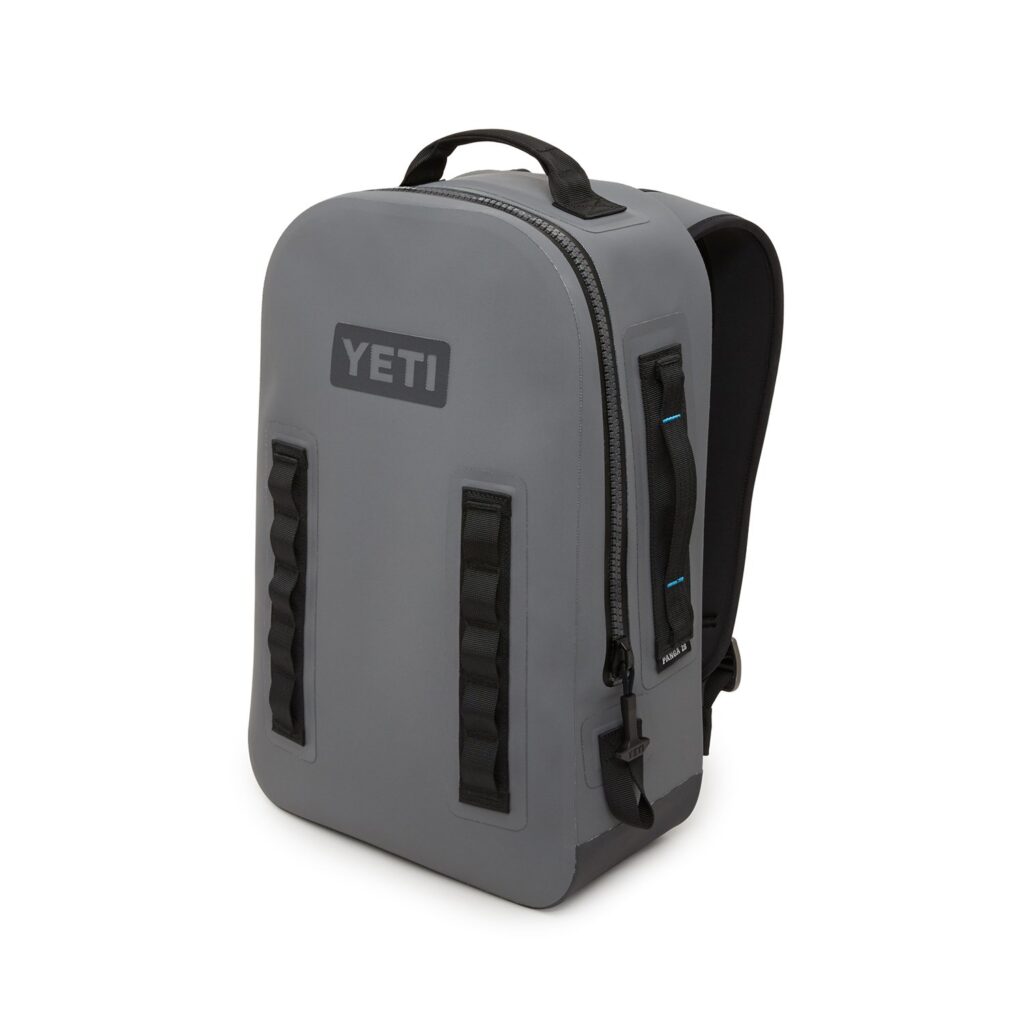 Amazon Rank:
Price:
The Panga backpack is a new addition to Yeti and I suspect it's so low on the list as it was only recently listed on Amazon.
This waterproof backpack is made from the same durable material as Yeti soft sided coolers and the Panga duffel bags.
The backstraps are extremely comfortable and it has handles on the sides and top for easy carrying. Featuring a zipper pouch and separator inside this is a great backpack for your next adventure.
21. Yeti Silo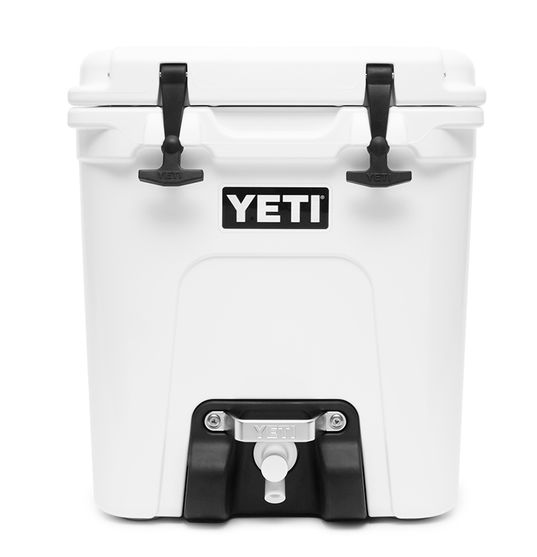 Amazon Rank:
Price:
The Yeti Silo 6G is the best water jug on the market by far. There really isn't anything that quite comes close.
It's super insulated so it can keep water ice cold for days and the spigot is fast flowing so you can fill up cups or bottles quickly and it's also protected so it won't break off by getting bumped.
The square shape means it takes up less room and the moulded in side handles make it easy to carry.
Ready my full Yeti Silo review
22. Yeti Tundra 250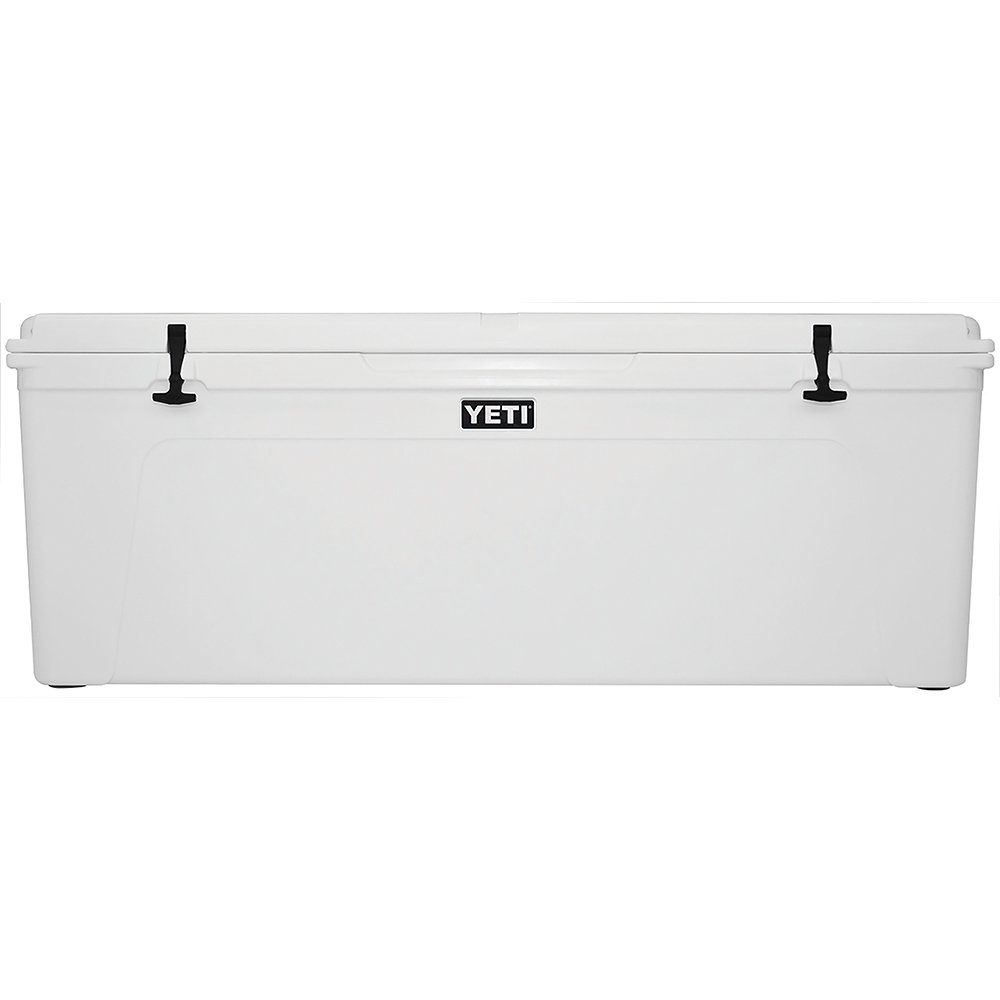 Amazon Rank:
Price:
Another long and large cooler by Yeti. The Tundra 250 is 232.4-Quart and when empty it weighs 70 lbs. So definitely a cooler that you'll likely keep stationary most of the time and likely for commercial use.
23. Yeti Tundra 210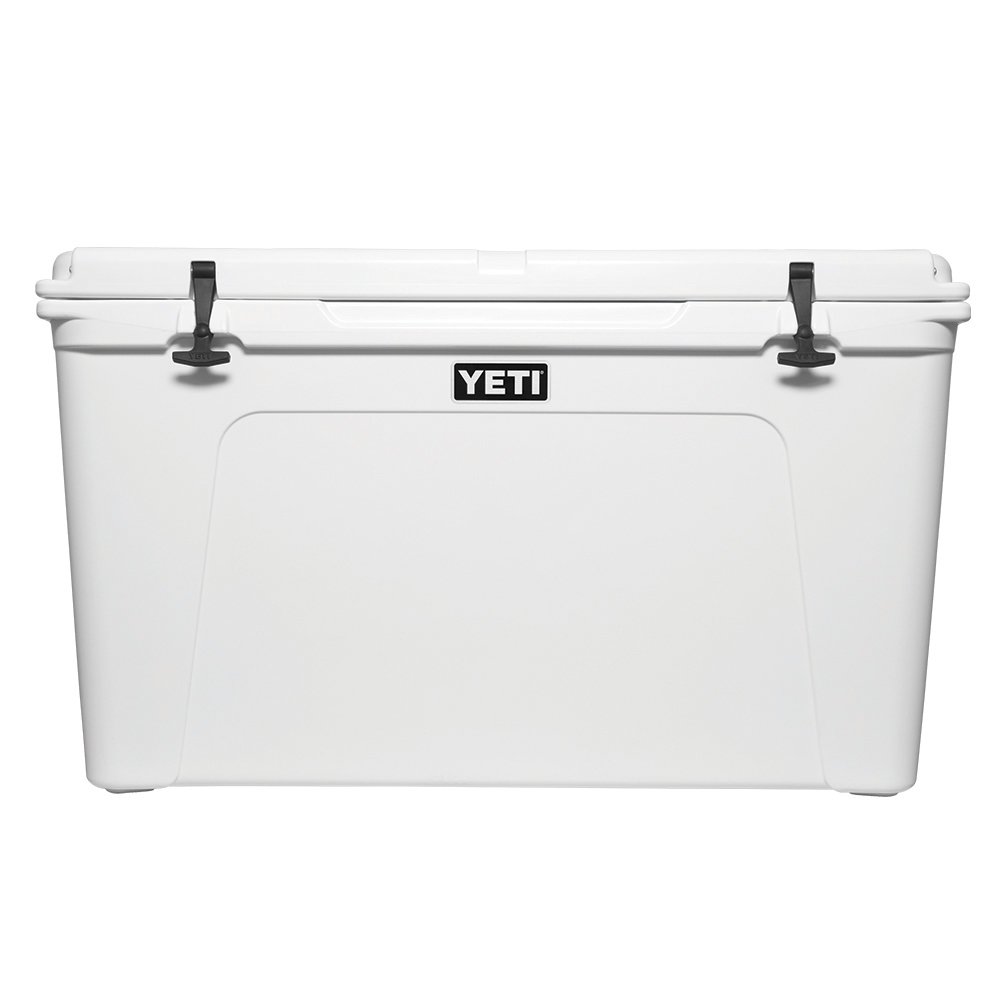 Amazon Rank:
Price:
Shorter and taller than the 250 the Yeti 210 is 198.8-Quart in capacity.
24. Yeti Tundra 350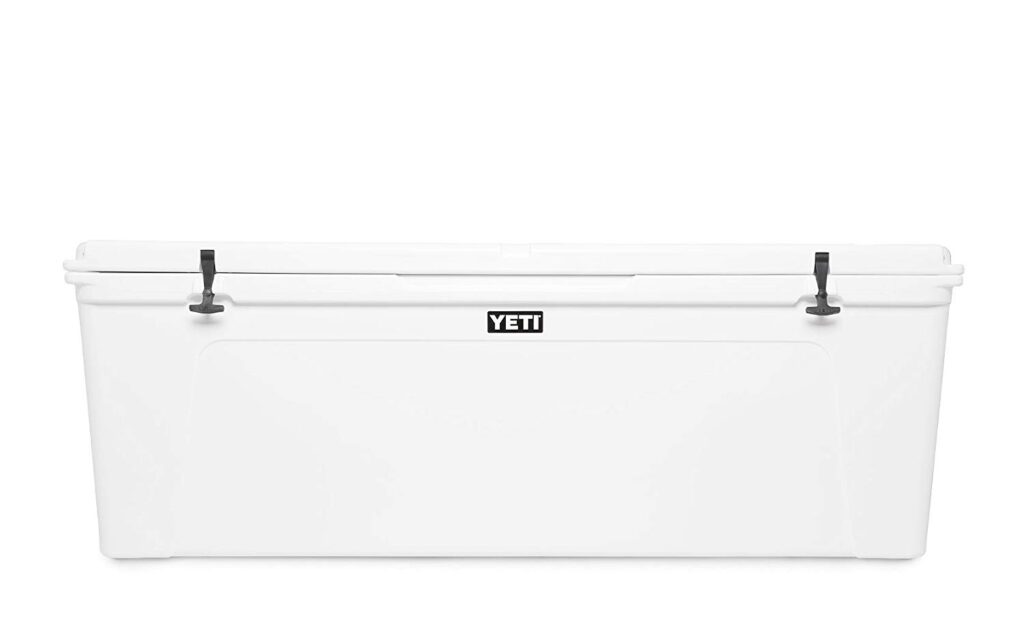 Amazon Rank:
Price:
The Yeti 350 is Yeti's biggest cooler and man is it big. It has a capacity of 316.4-Quart and it is one of the best giant coolers on the market. You won't find many coolers out there bigger than this one.
But it isn't cheap and will set you back a significant amount of money. Maybe that's why the Yeti 350 is Yeti's least popular cooler.