The Yeti DayTrip is a new lunch bag by Yeti that is extremely durable and has some serious insulating power. But is it worth the high price tag?
The Yeti DayTrip is actually a surprisingly impressive compact cooler bag. It can keep ice for over 24 hours, fits a 6-pack of beer perfectly with ice and is rugged, durable but flexible. It also packs away smaller when no longer needed. This is a great lunch bag and worth the price…if you can afford it
In this Yeti DayTrip review we'll look in detail and the features of this little cooler bag, why it's so great and then you can decide you if you want to purchase one or if you would prefer something more affordable.
Price – This Ain't No Cheap Lunch Bag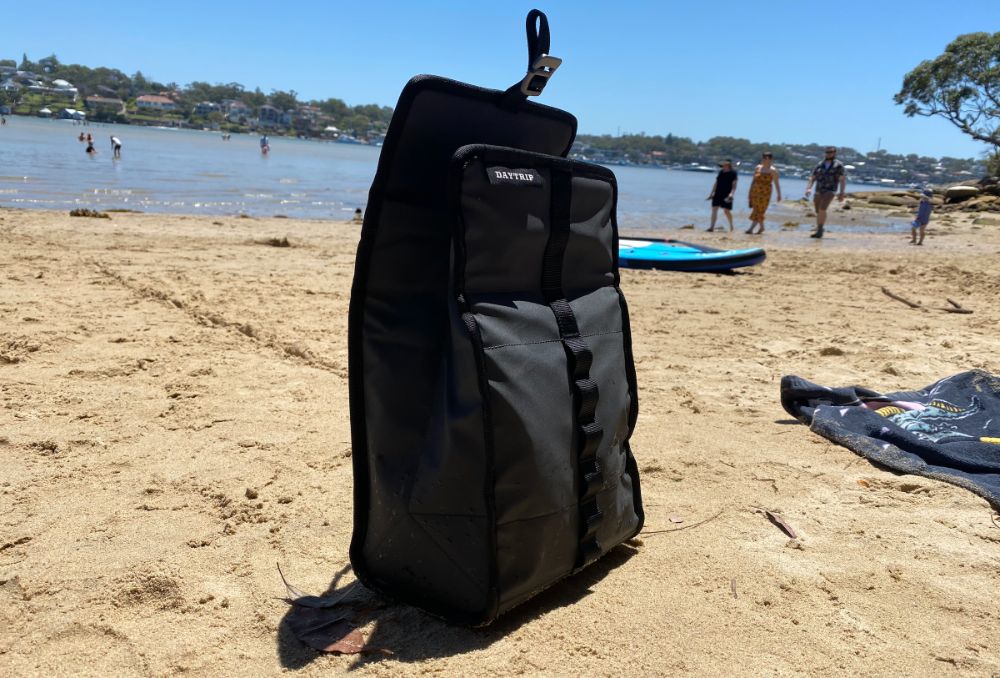 First we need to talk about the elephant in the room. The Yeti DayTrip is not cheap. Coming in at around $80 this is the most expensive lunch bag on the market.
But Yeti are known for well designed and over engineered products that last an extremely long time. The DayTrip is no exception to this rule.
It has a very stylish design, but also an extremely functional design that adjusts in size based on how much you have packed in it.
It has extremely good ice retention for a cooler of this size and it is made with very durable fabric that is leak proof and abrasion resistant. It feels extremely rugged which is something that I like.
It comes in 3 different colors that all retail for the same price.
Have a look at the colors in more detail by clicking the links below:
BEST LUNCH BAG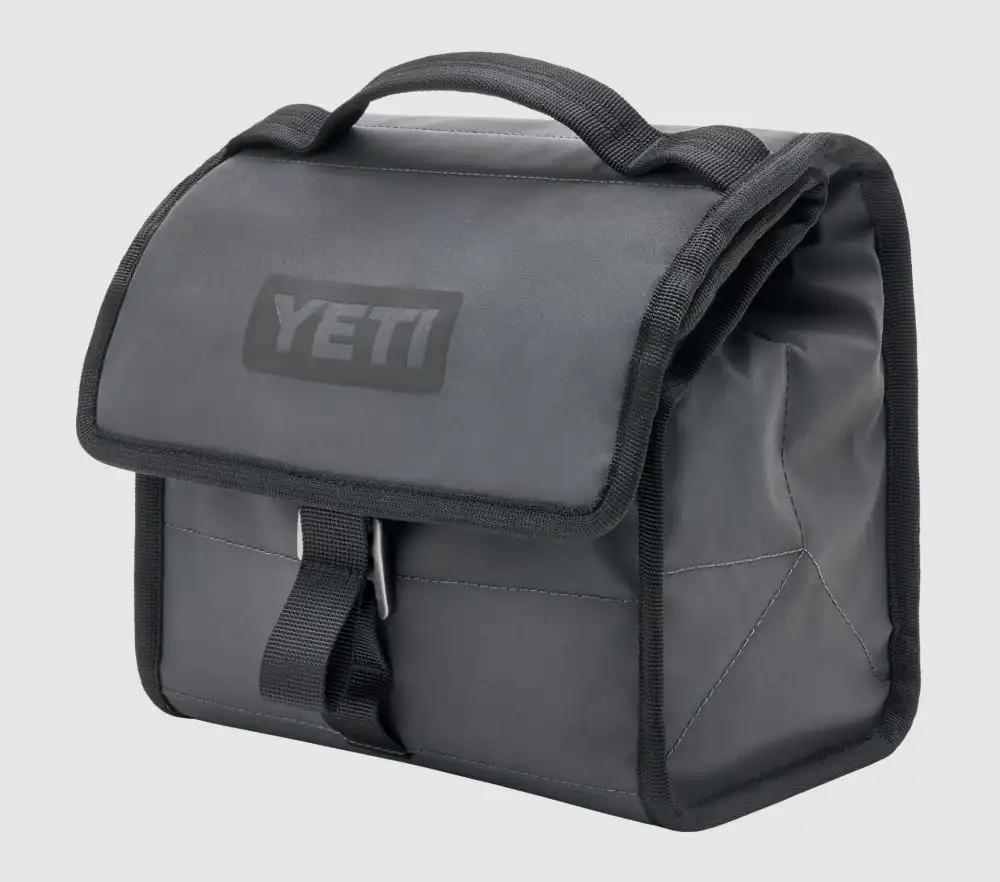 My favorite color is the Charcoal, I just love that clean neutral look. What's your favorite color?
Over 24-Hours Of Ice Retention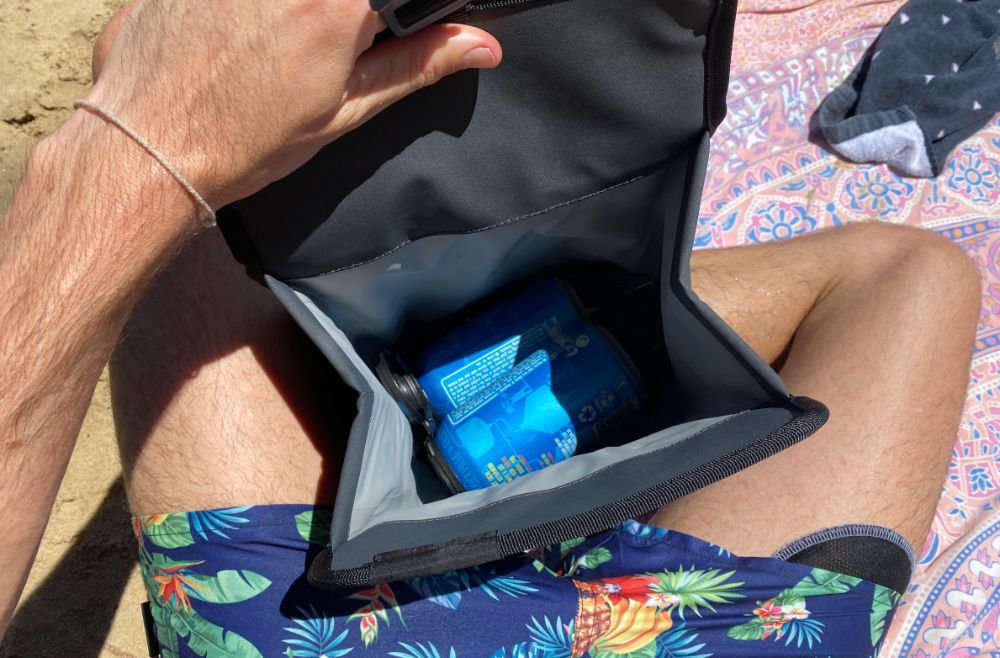 There have been a couple of ice retention tests done on the DayTrip and each of them suggest that if this lunch bag was full of ice it would keep ice for over 24-hours.
This ice test showed it keeping ice for 22-hours and it was only partially filled with ice. So in good conditions it could easily go a day or more.
The Yeti DayTrip uses Coldcell Flex Insulation which is lightweight and flexibly folds over. It offers great ice retention for something so small and lightweight – weighing just 1.1 lbs when empty
The insulation is flexible enough that you can bend and manoeuvre the material easily and you don't have to worry about breaking the insulation.
Some Amazing Features For Such A Small Lunch Box
For such a small little bag the DayTrip is packed with some pretty cool features that make it more than just your average lunch bag.
Size
This cooler is compact but a decent size for a lunch bag. It can fit a 6-pack of beer or soda with room for ice and the Yeti 2 lbs Brick fits perfectly in the bottom to keep it cold whilst leaving room for your lunch and drink bottle.
When open it measures 8.75" L x 5.75" W x 8.75" H
When folded down it measures 8.75" L x 5.75" W x 15.75" H
It weighs 1.1 lbs when empty
Cold and Hot Storage
The DayTrip can be used either to keep items cool or to keep items warm.
Got some leftover pasta that you want to keep warm until lucnhtime? Warm it up in the morning and put it in your daytrip and it should keep a lot of it's heat until lunchtime.
The DayTrip is durable enough to handle warm food in a container without melting, but I wouldn't go pouring boiling water into it.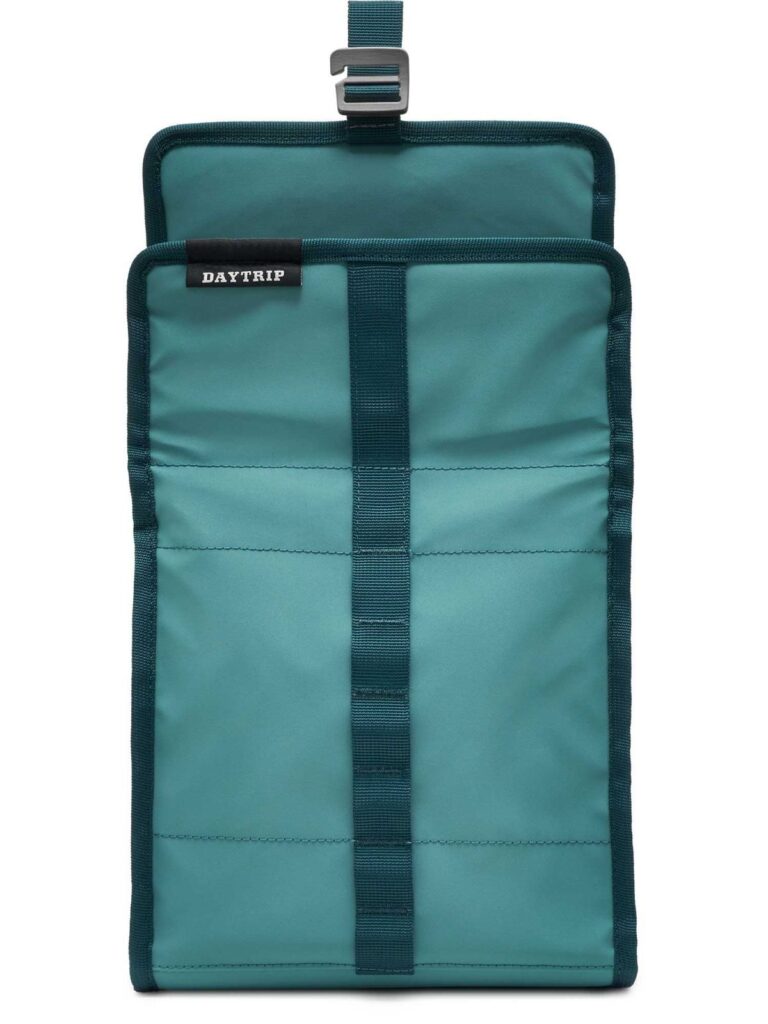 Adjustable Grid
The locking mechanism for this cooler is unique in that it has 6 loops down the face of the cooler and a metal clasp on the lid.
Based on how full the DayTrip is you can easily adjust the size by choosing the appropriate loop.
It can be tall enough to easily fit a water bottle, or can fold down to a more compact size if you just have a little bit of food in there or a couple of cans.
The metal clasp locking mechanism takes a little bit to get used to using, but once you work it out it's fairly easy, even though it can be a bit stiff at times.
Thermosnap Closure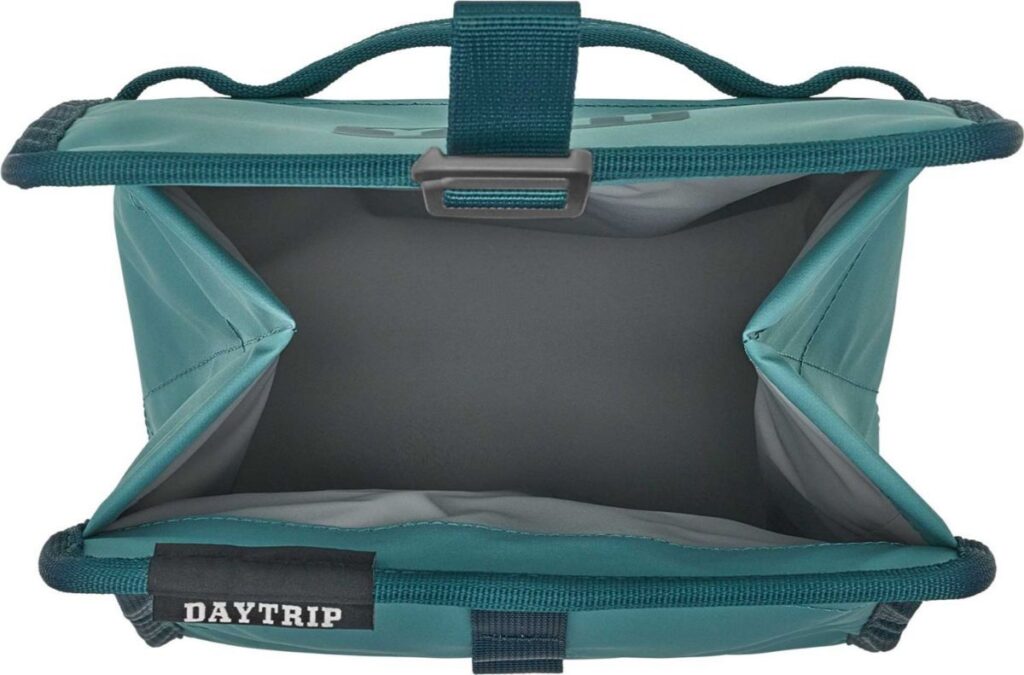 The lid of the Yeti DayTrip has a thermosnap closure mechanism.
Magnets at the top of the lunch bag naturally snap together creating a tight seal, helping to keep the cold air in and the warm air out.
The DayTrip opens wide at the top allowing you to easily pack and access your items.
While this seal isn't completely leak proof if you were to turn the bag upside down it does help to keep it sealed and keep out leaks when upright.
It also closes by itself if you leave the bag open, so even if you forget to close it yourself your items will stay cool.
Fold and Go Packing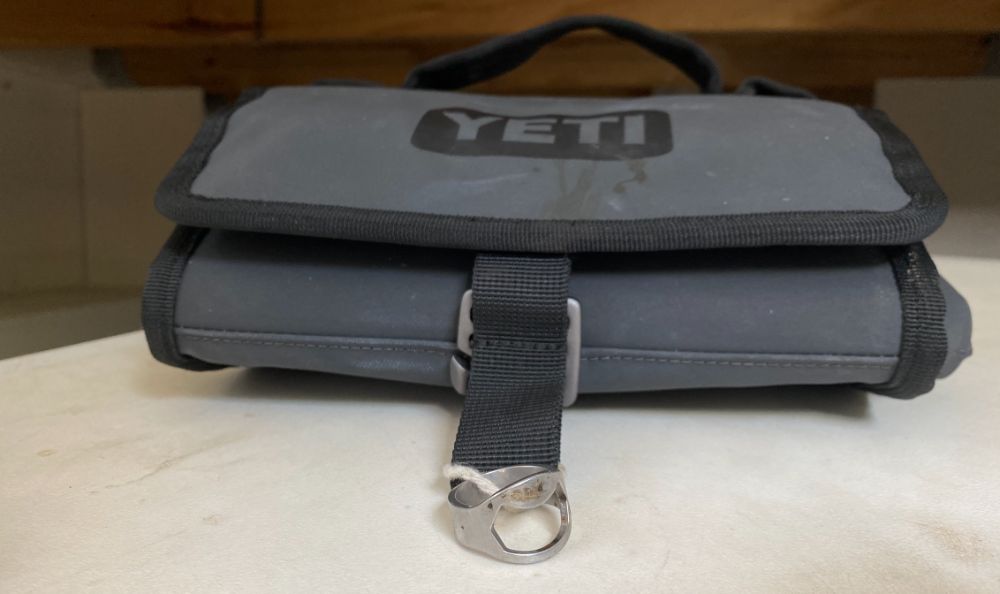 When you're done with the DayTrip or finished your lunch for the day it folds down to a very small size.
This makes it easy to carry around in a larger back or means you can easily store it without it taking up much space.
Water Resistant Durable Exterior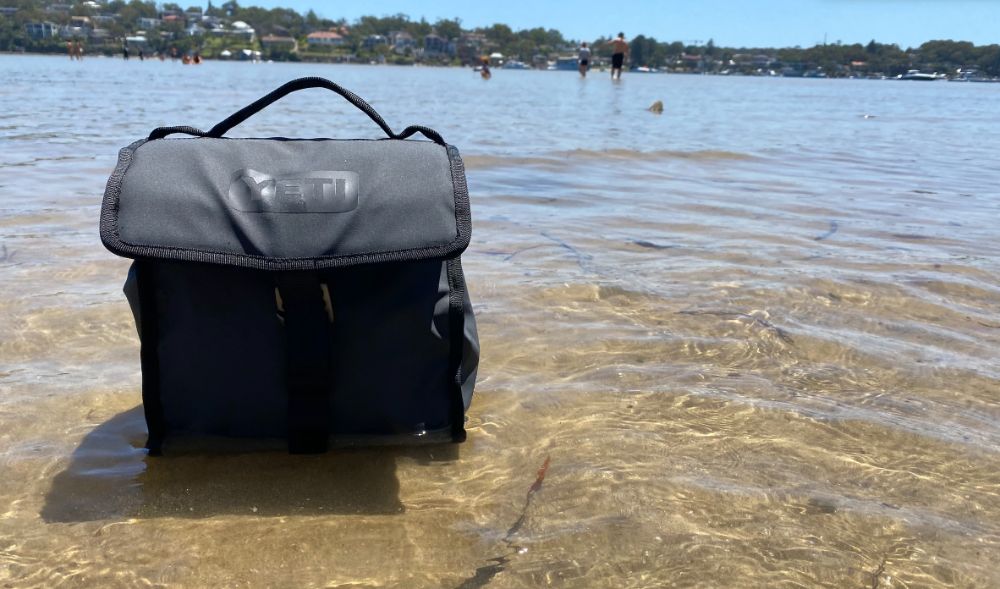 The material of the DayTrip is made to be durable and abrasion resistant, but it is also made to be water resistant keeping any water from leaking out of your cooler but also keeping items in your cooler dry if it happens to be left out in the rain.
Leak Proof Liner
The liner of the cooler is also leak proof, meaning this lunch bag won't leak when standing up.
The opening at the top is 100% leak proof, so don't go tipping it upside down when its full of water, but if you're using it normally and keeping it standing upright it won't leak water.
Food Safe Material

The interior is made from food safe material which I believe is BPA free. Your food can come in contact with the DayTrip and be completely fine to eat.
This is great for packing things like fruit and veggies which don't need to be put in plastic, saving the world one plastic wrapper at a time.
Fits a 2 lbs Yeti Ice Perfectly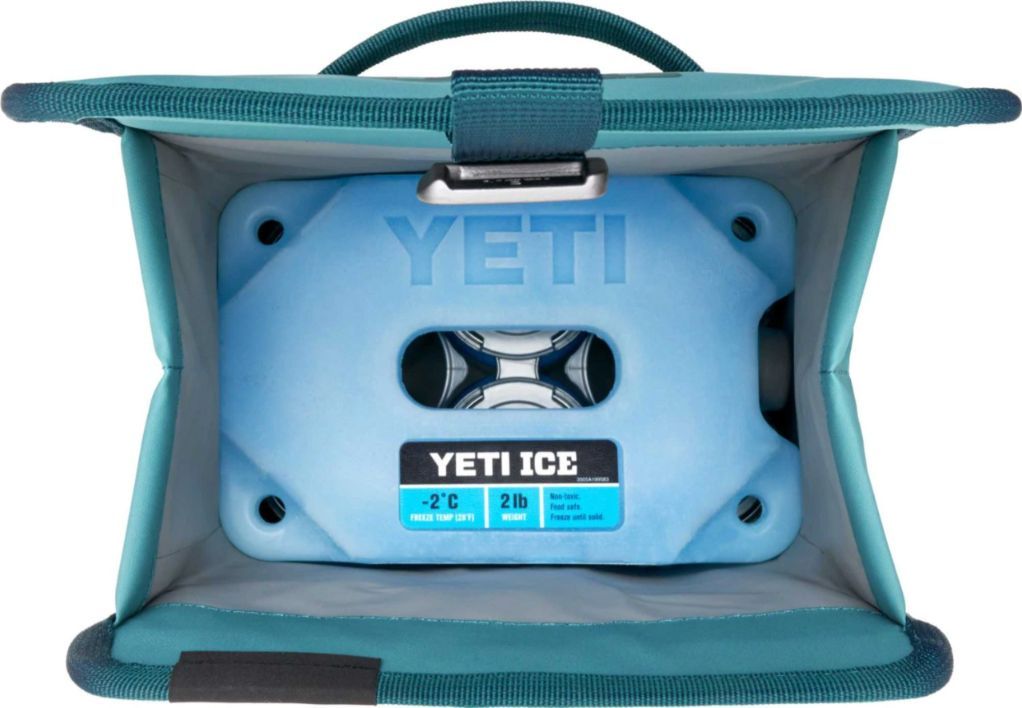 The DayTrip is designed to be the perfect size to fit a 2 lb Yeti Ice Brick flat across the bottom.
Throw your Yeti ice brick in the freezer overnight, put it in the base of your cooler in the morning and it will keep your items cold all day while hardly taking up any room.
Designed Perfectly For 6-Packs Plus Ice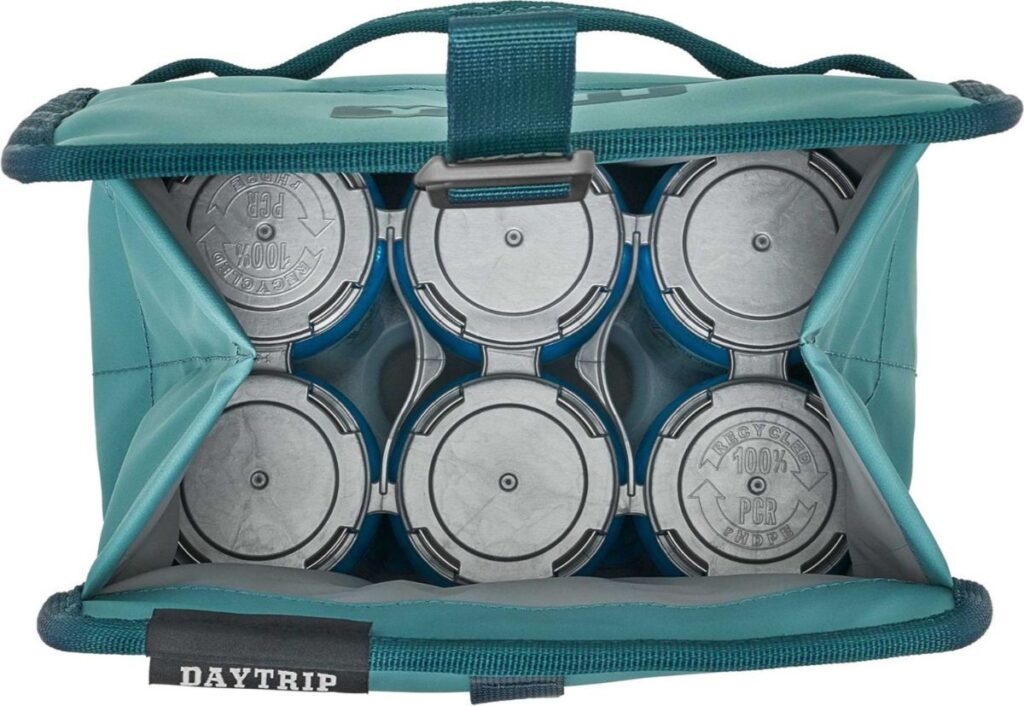 The size of this cooler perfectly fits a 6-pack of beer or soda with room left over for ice to keep them cold.
Great for going over to a friends house, heading out to the game or keeping your drinks cooler wherever you decide to travel.
Easy Top Carry Handle

The carry handle on top of the DayTrip is strong and can handle any weight you put in the bag without breaking but it's also comfortable to carry.
Firm enough to hold its shape but soft enough that it doesn't dig into your hands.
Wide Base For Easy Upright Standing
The DayTrip has a wide bottom base which means it easily stands upright and is unlikely to tip over even if your car.
This helps keep your contents secure and also helps to stop the cooler from tipping over and leaking.
Where To Buy The Yeti DayTrip
The Yeti DayTrip lunch bag is sold wherever Yeti products are sold. They have a wide distribution all over the US as well as all over the world.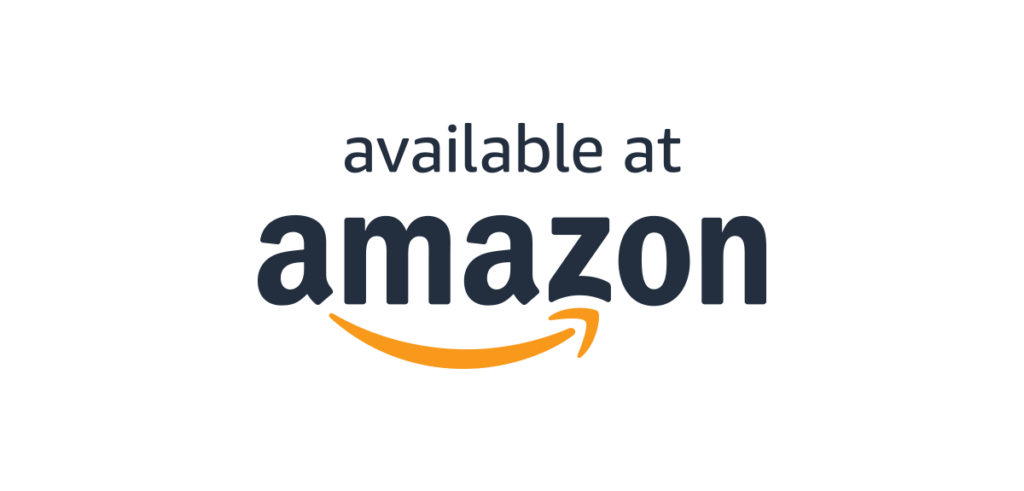 You can also buy them online or you can buy them on Amazon. Click the link below to see the latest price for the Yeti DayTrip on Amazon.
BEST LUNCH BAG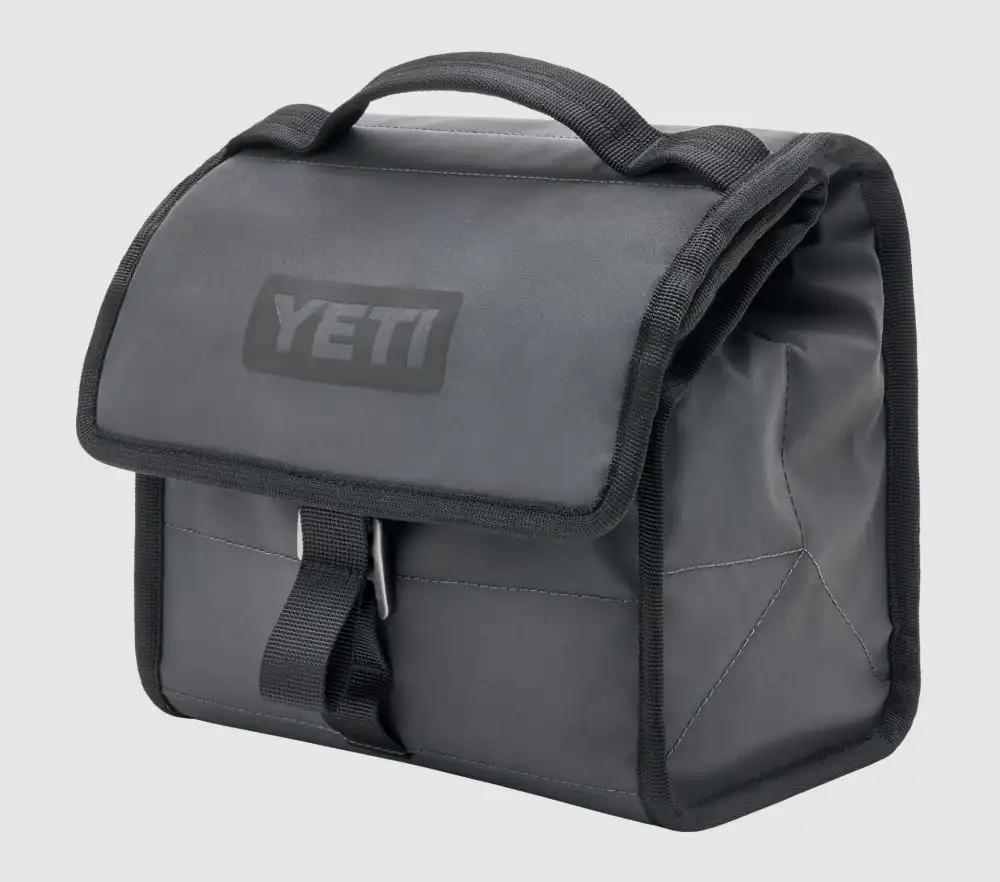 Alternative Lunch Bags Worth Considering
To be completely honest there isn't really anything in this ball park at the moment when it comes to extremely durable lunch bags that can keep ice this long. Yeti are pioneering this space and I'm sure some copycat competitors will bring a product to the market soon.
For now the biggest competing products are slightly larger soft sided coolers like the Yeti Flip 8 or the RTIC Day Cooler 8 which serve a similar purpose but are of a very different design.
RTIC Day Coolers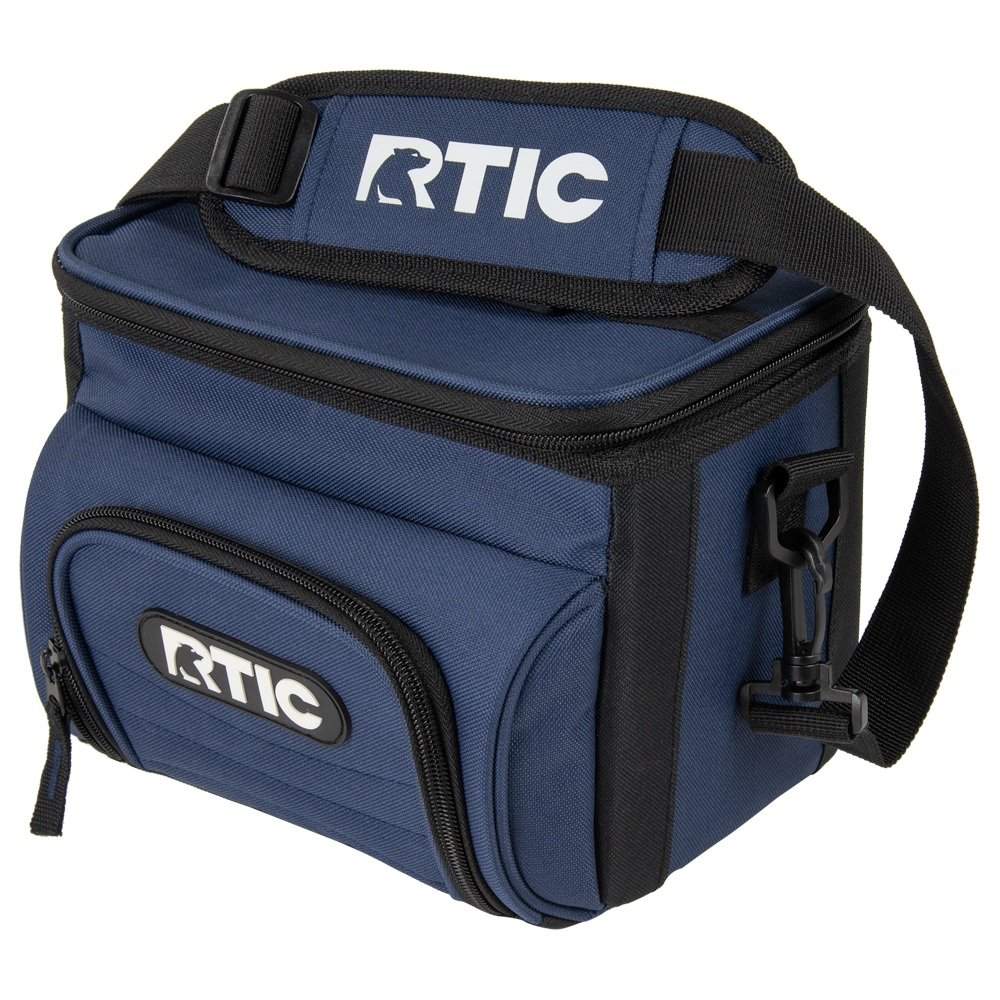 RTIC make some amazing coolers that are on-par with Yeti in terms of quality but are sold for a much cheaper price.
They have a range of soft sided day coolers that are a similar capacity to the Yeti DayTrip. However, they have a very different design.
If you want a high quality lunch bag/cooler that is going to last you a while then I recommend RTIC over the bags below. It's more expensive that generic brands but it's not as pricey as Yeti.
Bagmine Insulated Lunch Bag – Under $10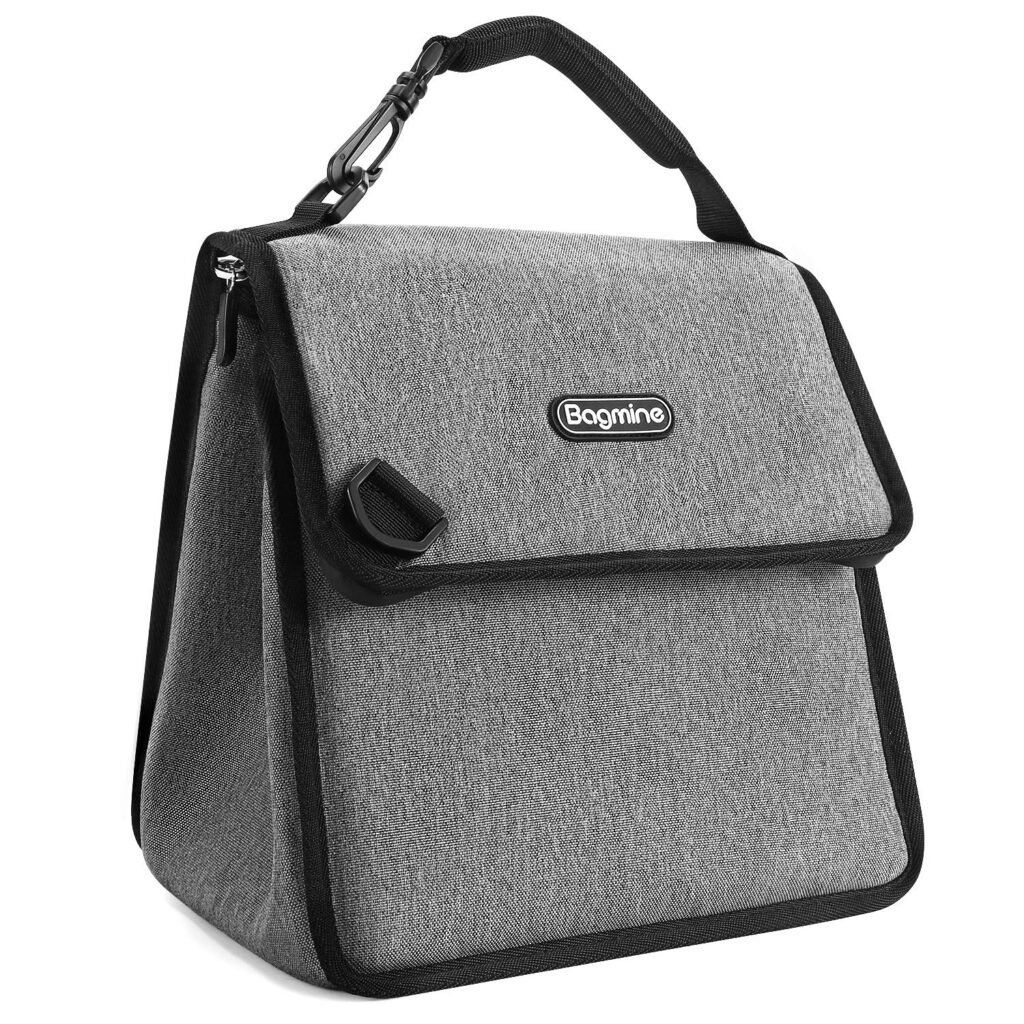 I found this Bagmine Insulated Lunch Bag which has similar functionality to the Yeti DayTrip and is under $10.
Now it's obviously nowhere near as good at keep ice, nor is it as durable. But it's a viable alternative for someone just wanting a cheap lunch cooler with some size flexibility.
Bagmine Insulation Lunch Bag:
Black Insulated Lunch Bag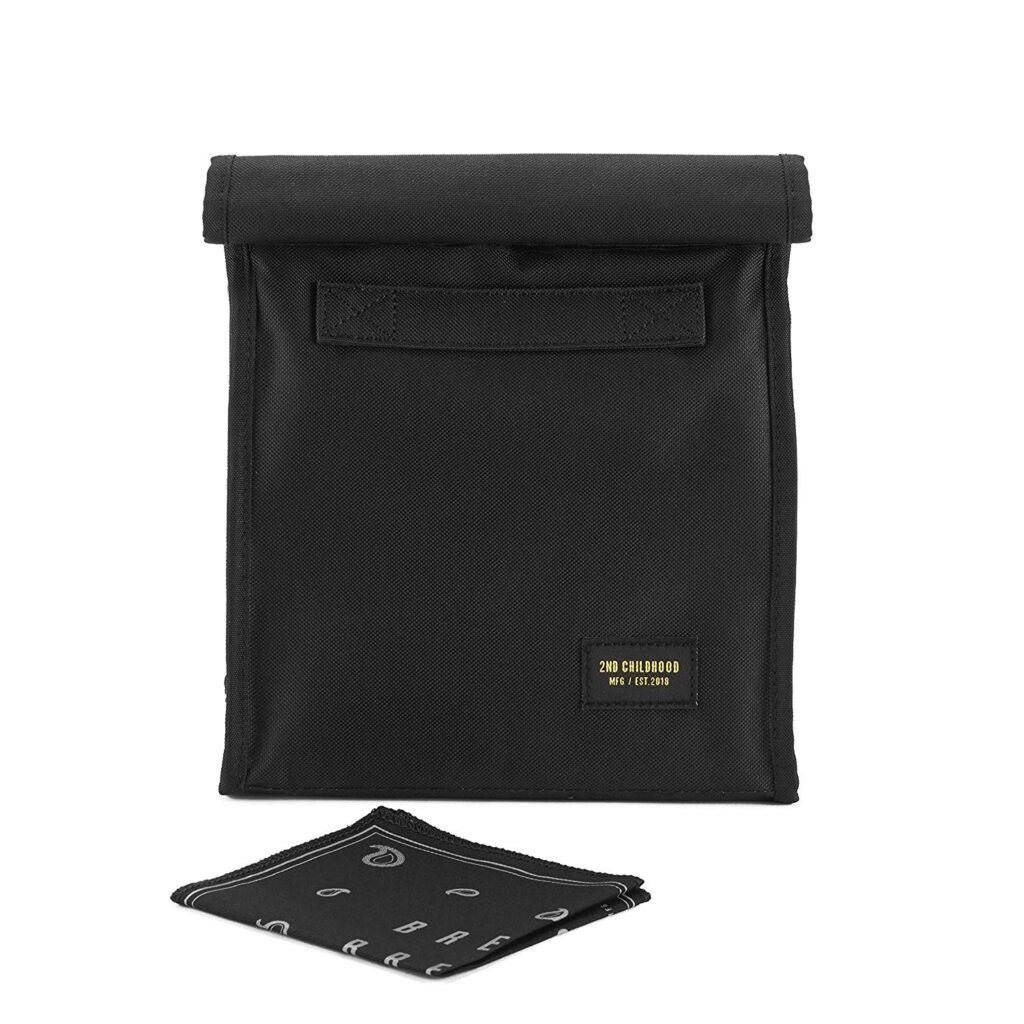 The other lunch bag I found was this black one which is a bit more expensive, but also a bit nicer looking.
It has a similar share to the Yeti DayTrip and comes in multiple different colors. It has a hand carry strap and is large enough to fit your lunch and a water bottle
Black Insulated Lunch Bag: