Yeti coolers have built a brand and reputation on making extremely high quality coolers that keep ice for days and are virtually unbreakable. But are Yeti coolers worth it and should you spend your hard earned money on an expensive Yeti cooler or are you better off with something else?
Yeti coolers are worth it because they have great ice retention, a high build quality, are almost indestructible and they are THE premium cooler brand to own. However, they may not be worth it as there are other cheaper options out there as well as other brands that have higher performance.
Yeti started when two brothers decided to build a better cooler than what was out there. Back in 2006 when they started the only coolers that existed where cheap and nasty cooler that kept ice for days.
The brothers were visionary and created a cooler that cost hundreds of dollars but was better than a regular cooler in almost every way.
They've since expanded into everything from soft coolers to insulate cups and bottles to products like outdoor chairs, blankets and even dog bowls and dog beds.
With every new product line they have continued their reputation for extremely high quality.
However, Yeti coolers are also extremely expensive. Starting at around $200 and going upwards of $1,000 for some people that is just a price they can't justify.
Even for the people who can afford it, the price tag makes your ask "is a Yeti cooler actually worth the money?"
See the latest prices of Yeti coolers at Amazon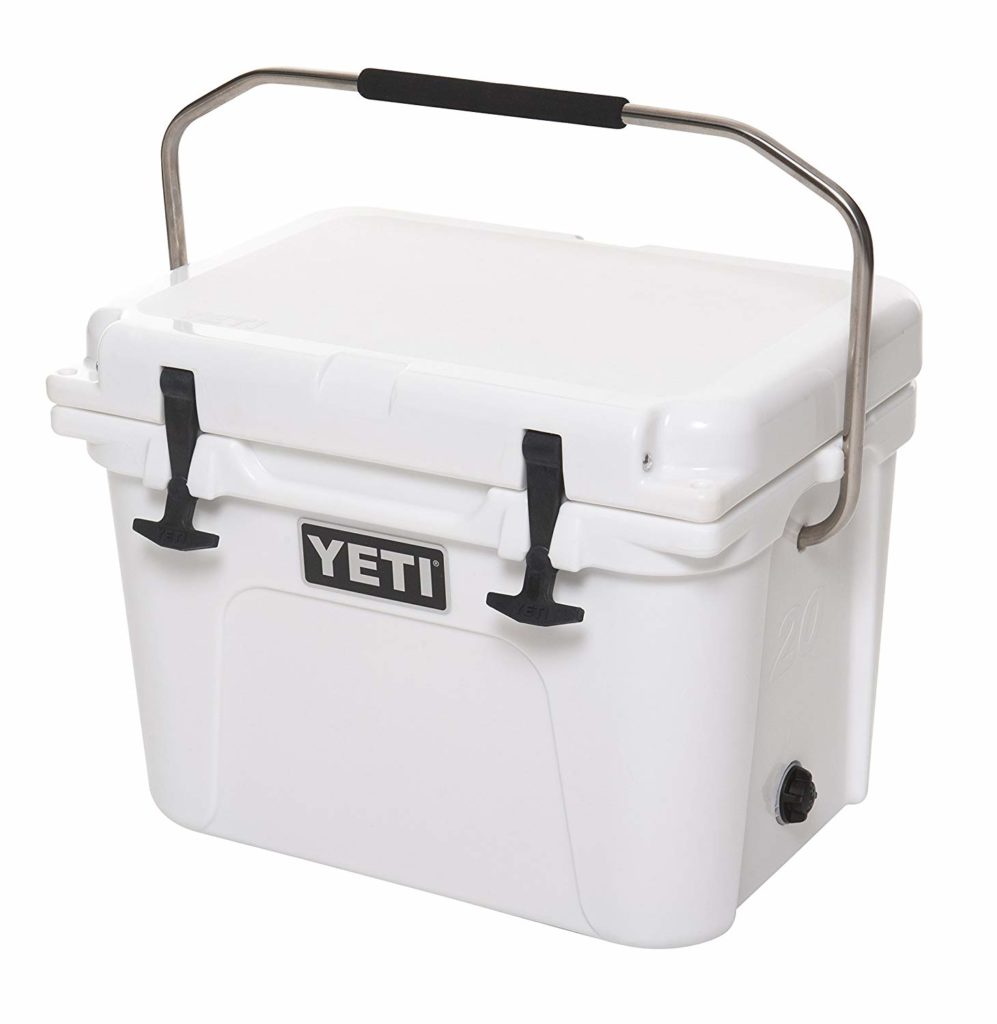 Are Yeti Coolers Worth It?
The answer is: it depends
It's depends on your budget. It also depends on what you value in a cooler and if you're going to get enough use out of it.
For some people the answer will be no. They won't use it enough and they are better off saving their money and getting a cheaper alternative.
But for many people (myself included) the answer was a resounding yes. I absolutely love my Yeti cooler and it's perfect for me and my partner when we go camping or go travelling in the campervan.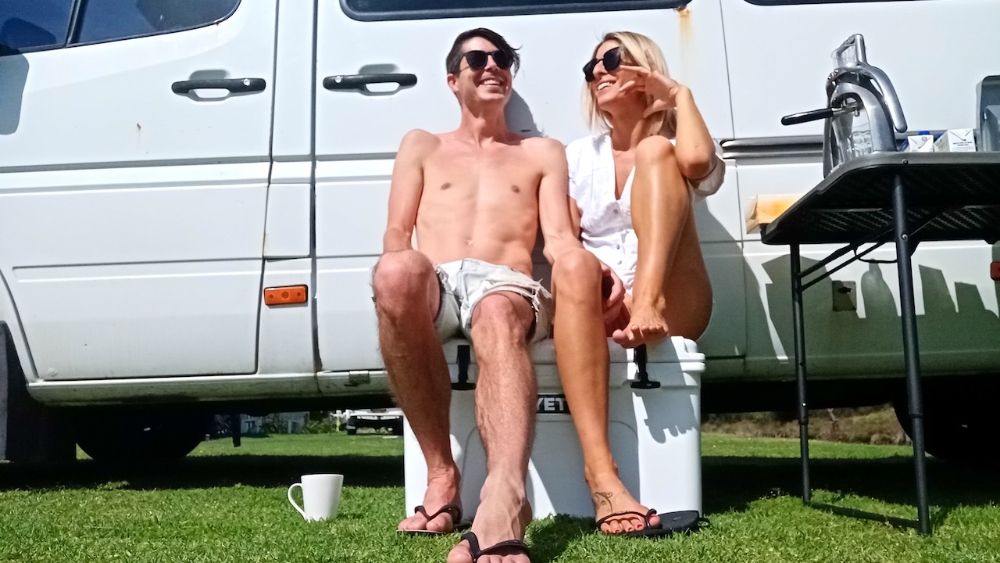 Above you can see myself and my partner on a trip in the campervan. The Yeti helped to keep everything we needed cold for a much needed romantic getaway. It mostly held wine and milk for coffee but shhhh. Click here to see the Yeti cooler I have on Amazon
For me my Yeti cooler has absolutely been worth it, but I understand for some people it won't be.
In this article I'll talk about why the Yeti cooler may be worth it for you and why it might not be worth it for you and then I'll leave it up to you to decide.
Yeti Coolers Are Worth It Because:
Here are a few of the reasons Yeti coolers are worth the price tag.
They Have Great Ice Retention
One thing Yeti coolers do extremely well is they hold ice for a long period of time. Much much longer than any regular cooler.
The video above is an ice test challenge I did with my Yeti 45 a couple of years back and you can see that it holds ice for over 10 days in this challenge.
When I lived in the van with my kids and we were using this cooler as our regular everyday fridge we were getting 3-5 days of ice retention and that was using the cooler multiple times every single day and only half filling it with ice.
So yes, Yeti coolers really do hold ice longer than regular coolers and this is primarily due to their thick insulation.
They have 2-3 inches of insulation in the walls and lid of the cooler compared to just 0.5-1 inch of insulation in a regular cooler.
Yeti coolers also use polyurethane insulation which is more effective that the styrofoam insulation used in cheaper coolers.
See the latest price of the Yeti 45 at Amazon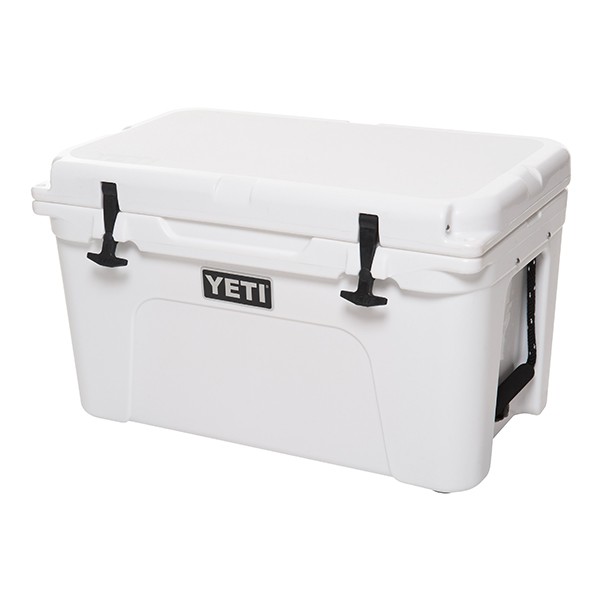 They Are Build To Last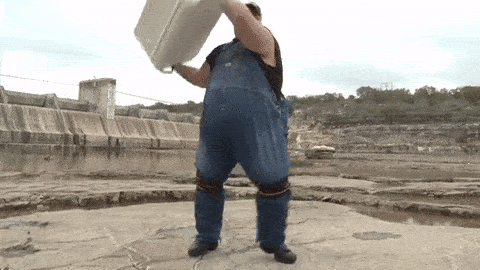 Yeti coolers are made from roto-molded plastic which is much thicker and stronger than the blow molded plastic used in cheaper coolers.
The polyurethane insulation in Yeti coolers also sets hard adding extra strength to the cooler.
Yeti coolers also have a nearly unbreakable single pin hinge and they are completely bear proof when locked.
They are also backed by a 5-year warranty and I've owned my Yeti for nearly 5 years now and I'll easily get another 5 years out of it. It is still basically just as good as the day I bought it.
They Are A Brand People Know and Love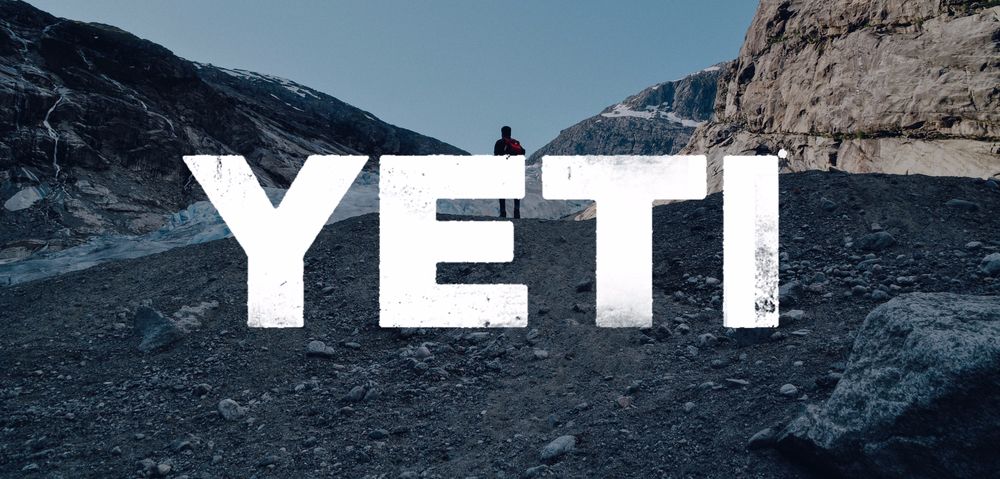 The company's attention to detail and focus on building high quality products, as well as doing amazing brand marketing campaigns, has led them to become the leading cooler company in the world and to now how the most recognisable cooler brand.
While many people may have heard of companies like Coleman and Igloo, they are not desirable and aspirational brands.
Yeti has managed to take a product category like coolers and turn themselves into an aspirational brand like Nike, Coca Cola and Apple.
Yeti is like a status symbol. When people see you with a Yeti cooler they know that you've purchased a really great product and they will likely be a little jealous that you have one and they don't.
You Can Trust a Yeti

Other cooler brands come and go. In the 4-5 years I've been reviewing coolers I've seen countless promising companies offering coolers only to see them disappear within 1-2 years, never to be seen again.
Yeti have now been around for over a decade, they are a public company and a global company. They aren't going away anytime soon.
There are thousands of positive reviews for their coolers on Amazon and their coolers are backed by a 5-year warranty. Read the reviews for the Yeti cooler at Amazon
Yeti coolers are worth it because when you buy a Yeti cooler you know you're getting a good product.
Their Coolers Feel More Premium Than Any Other Brand

This one is really hard to describe because you can't really see it in pictures and it's even hard to show in videos.
Yeti coolers have a more premium feel to them than other coolers.
The plastic feels more premium, the colors feel like more premium colors and the attention to detail and lack of defects on their products make them stand out as the most premium cooler.
I've owned and reviewed many different cooler brands and no cooler has felt or looked as nice to me and the Yeti.
They Have The Widest Variety of Sizes and Colors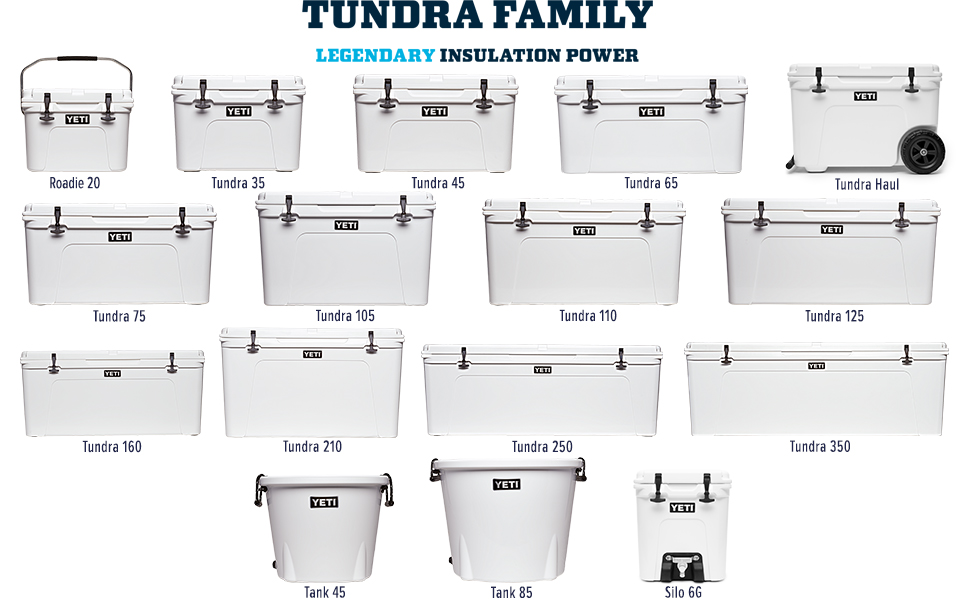 While there are other brands out there, no other brand has as many different sizes, shapes and colors of cooler compared to Yeti.
There are about 25 different sizes/types of coolers if you include some of their bags they offer and each one is unique in it's own way. You're certain to find the right size for you.
See the most popular Yeti sizes – ranked by sales
How to pick the right size Yeti cooler for you
They also have the most colors of any other cooler company out there and they release new limited edition colors on a regular basis.
From my last count there are 10 different colors of hard sided coolers and 5 different colors of soft sided coolers. See every Yeti cooler color here and pick your favorite.
Most Popular Yeti Sizes
If you have decided for yourself that yes Yeti coolers are worth it then below is a shortlist of some of the most popular Yeti cooler sizes.
Yeti Roadie
The Yeti Roadie is the smallest hard sized cooler they have and it also comes in more colors than any other Yeti cooler.
It's their most popular cooler and it's perfect for single people or weekend getaways with your partner or friend.
It's not too big, not too small and can keep ice for up to 3-4 days.
See the latest price of the Yeti Roadie at Amazon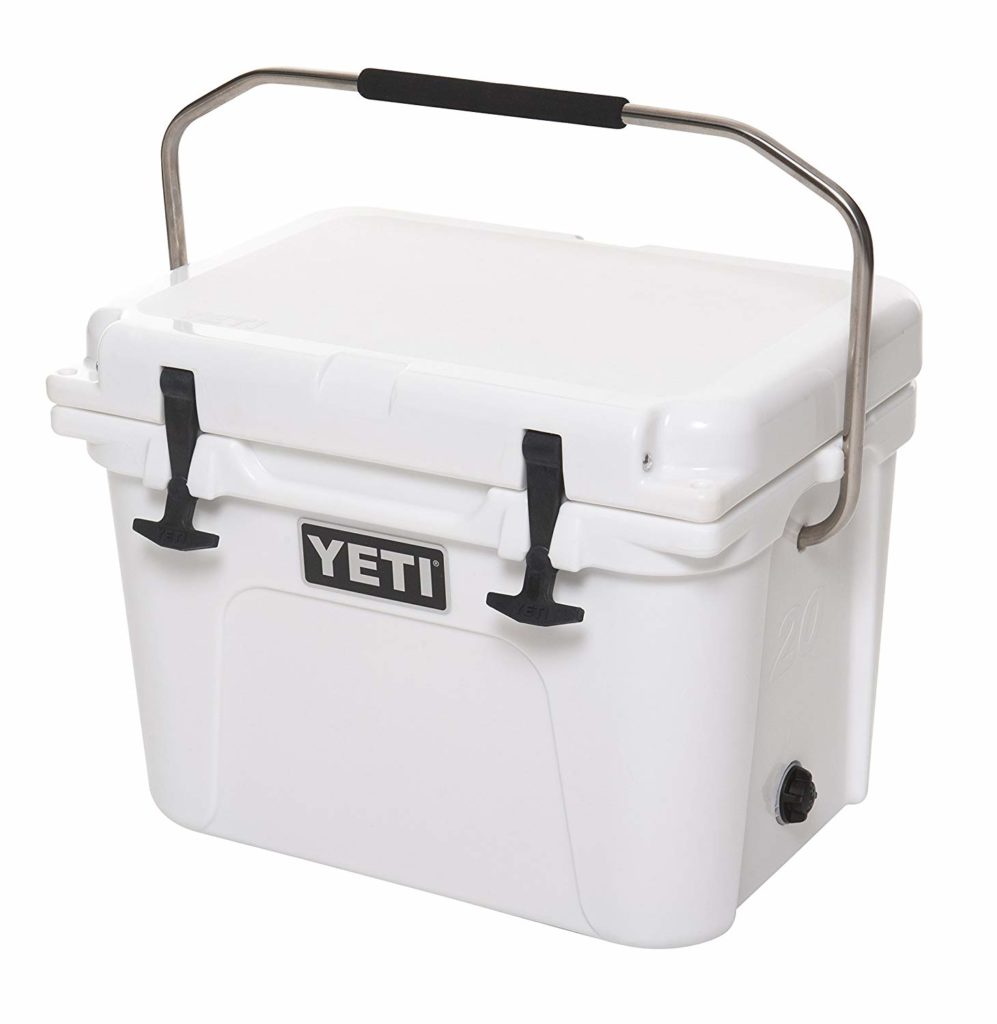 Yeti Hopper Flip
The Yeti Hopper Flip is the most popular soft-sided Yeti cooler.
It's rectangular shape gives it a wide open lid that makes it easy to load and access everything inside.
Plus it's lightweight and with the adjustable shoulder strap it's much easier to carry than one of Yeti's hard sided coolers.
It's also completely waterproof and leakproof and extremely durable.
See the latest prices of the Yeti Hopper Flip coolers at Amazon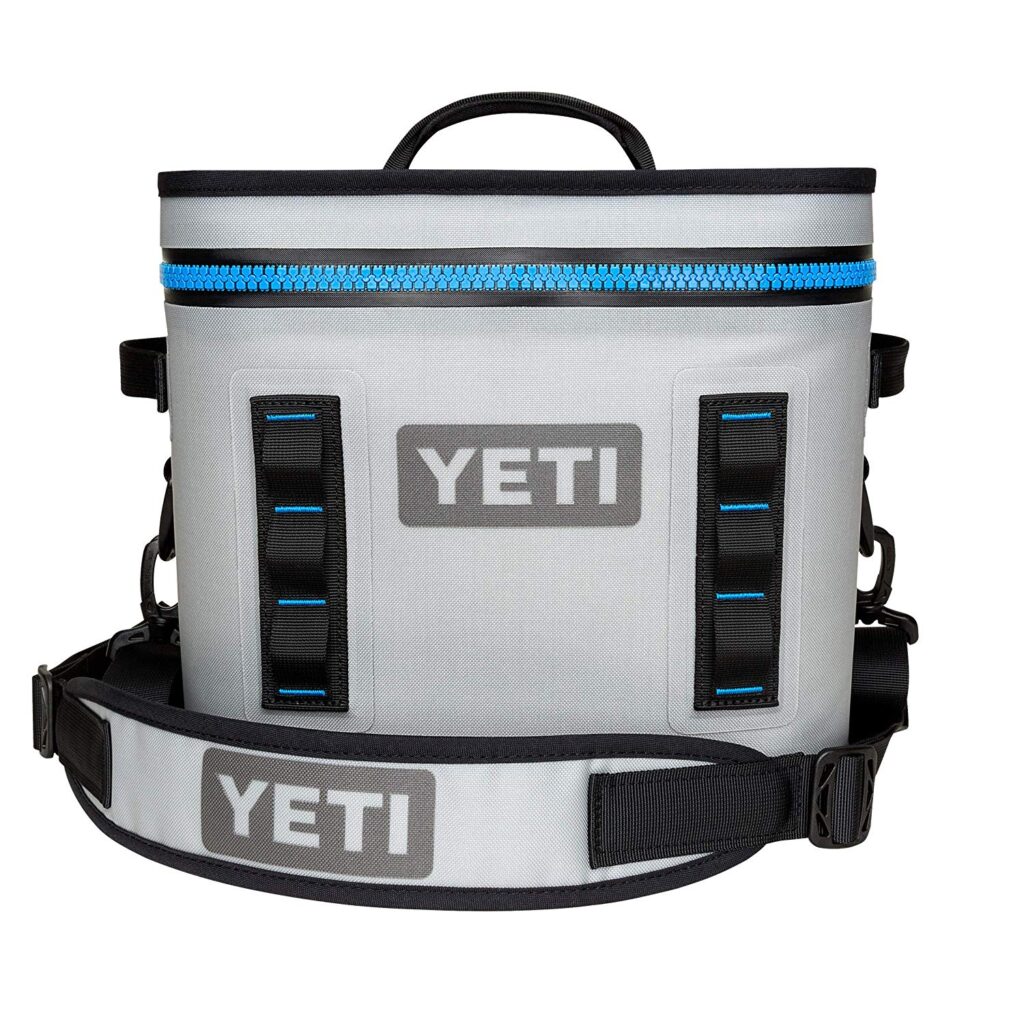 Yeti 45
The Yeti 45 is the cooler I own and it's the perfect in between size.
It's large enough that you can use it for a family of 5 for a couple of days, but small enough that I can still carry it myself and use it for solo trips away or weekend escapes with my partner.
See the latest price of the Yeti 45 at Amazon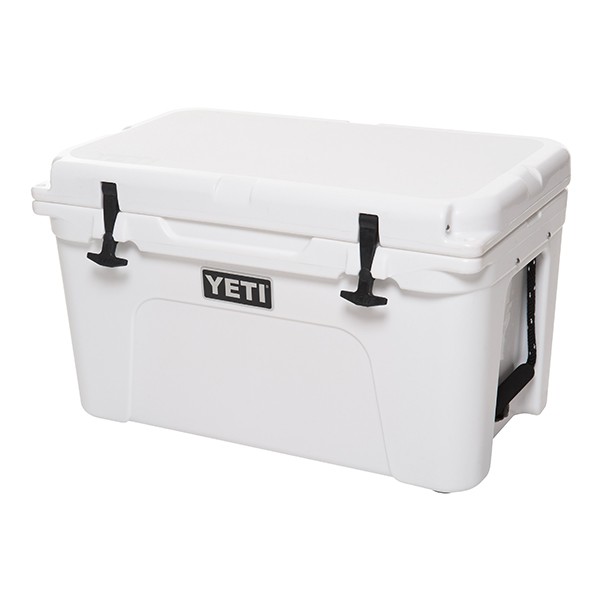 Yeti 65
The Yeti 65 is the right size for more serious campers. If you're packing for a week away or you need to pack all the food and drinks for a large family holiday then this is the size you'll want.
Great ice retention and more room to fit more stuff. Sizes bigger than this are more for hunting, fishing and commercial uses. So this is the biggest Yeti size that most people get.
See the latest price of the Yeti 65 at Amazon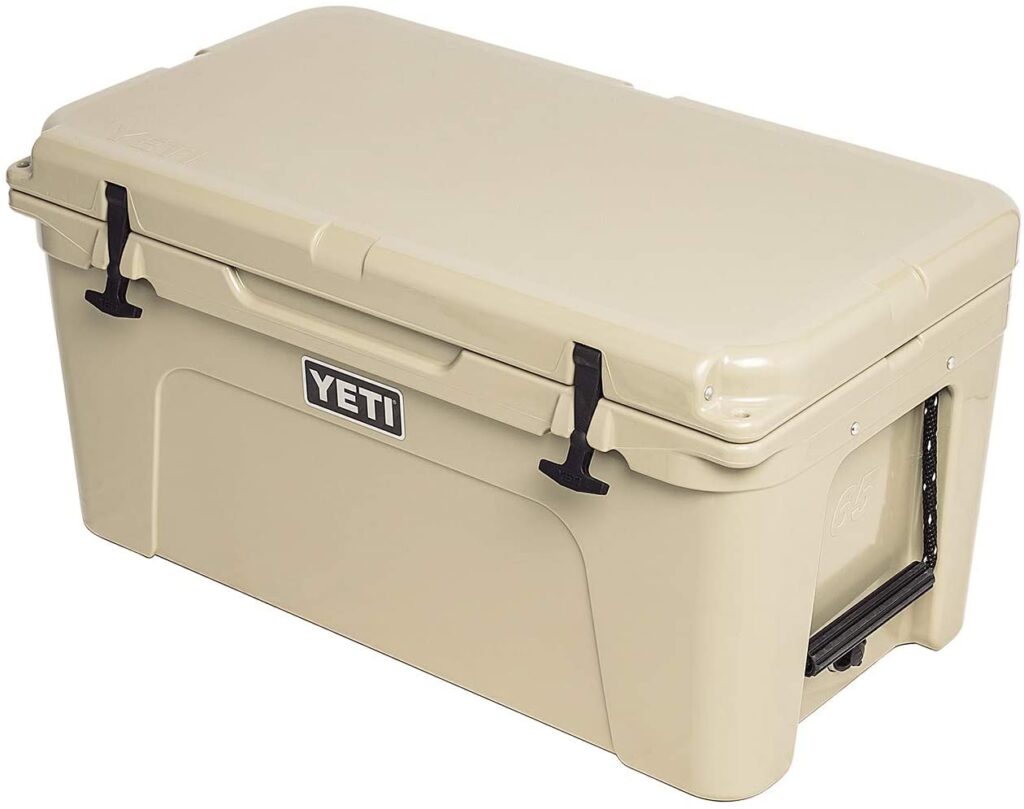 Yeti Coolers Aren't Worth It Because:
While Yeti coolers are high performance coolers with great branding they are expensive and they also aren't for everyone.
For many people Yeti coolers aren't worth it because it doesn't fit into their budget, and don't worry there are lots of other great options out there.
But even for those people where money isn't an issue Yeti cooler still might not be worth it and here are some reasons why.
There Are Other Cheaper Alternatives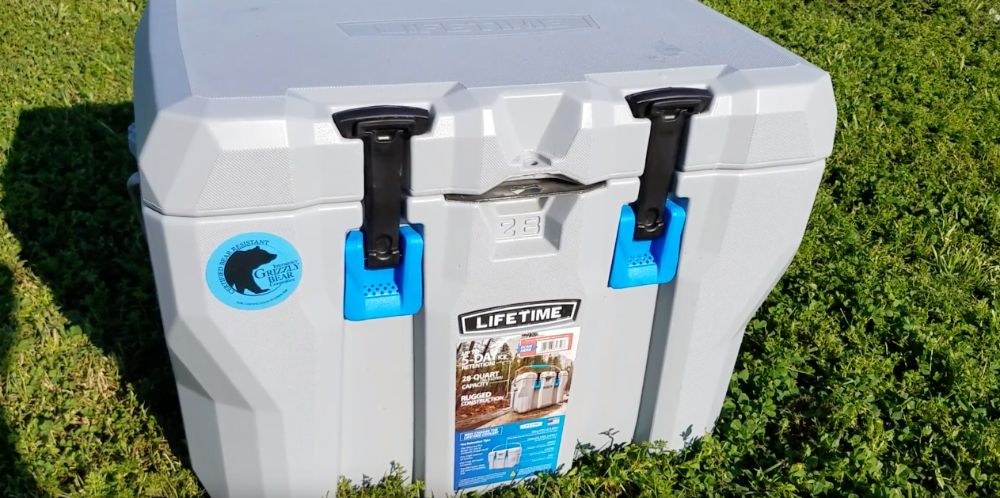 Yeti were the first to come out with a thick, roto-molded cooler that could hold ice for days. But since their success a lot of other competing brands have come out with very similar products that sell for a much more affordable price.
Take Lifetime Coolers as an example. They created a cooler that has similar features and ice retention as Yeti but make it in the USA, use cheaper manufacturing processes and sell it through Walmart and Amazon for a tiny fraction of the price of a Yeti.
In fact most Lifetime Coolers are sold for under $100 whereas Yeti coolers start at around $200. See just how cheap Lifetime coolers are at Walmart.
Then there are other brands like RTIC, Pelican, ORCA, Grizzly, Kenai, Canyon Coolers…I could go on and on. All of these coolers are high quality and have similar performance to Yeti but sell for a more affordable price.
Click here to see the best coolers like the Yeti Roadie, but cheaper
Some Other Brands Perform Better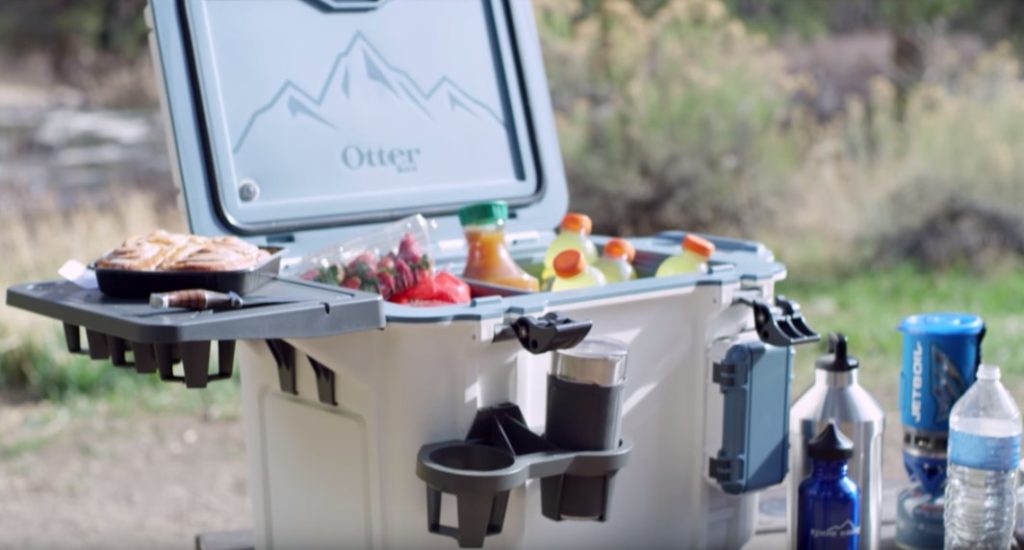 While Yeti are a high performance brand and while their coolers can hold ice for days or even over a week they are not the best cooler at holding ice.
In fact I did all the research and wrote an article on the coolers that hold ice the longest and guess where Yeti ranked on the list?
Not 1st, not 2nd, not even 10th. Click here to see the coolers that hold ice the longest and where Yeti ranks on the list.
So Yeti is good, but it isn't the best and there are coolers out there that can hold ice days longer than Yeti coolers can.
You May Not Need All The Features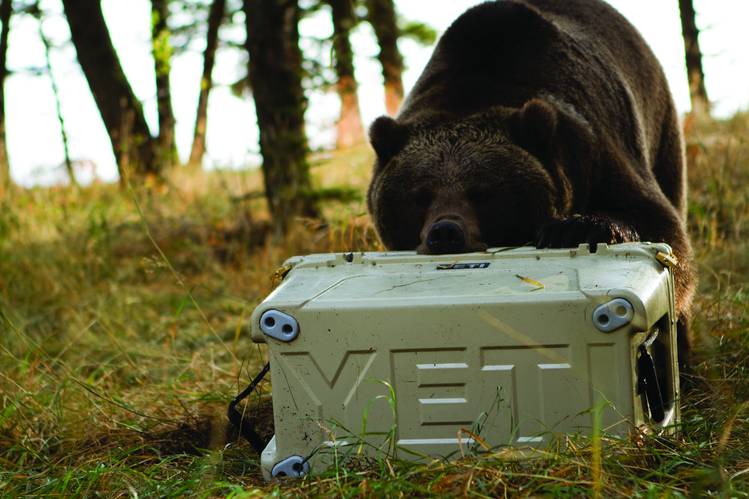 Yeti coolers come with a lot of features that you may or may not value.
Bear proofing for example is something that sounds cooler on the surface, but something that most people don't need.
I don't know about you but I personally don't like taking my small children camping in bear country. I want to take them to the beaches and teach them how to surf.
So I don't need my cooler to be bear proof and you probably don't need that either.
So a Yeti might not be worth it to you because you don't need the features or ice retention the Yeti has and thus you can save money getting something that is good enough for you.
It May Not Have The Features You Want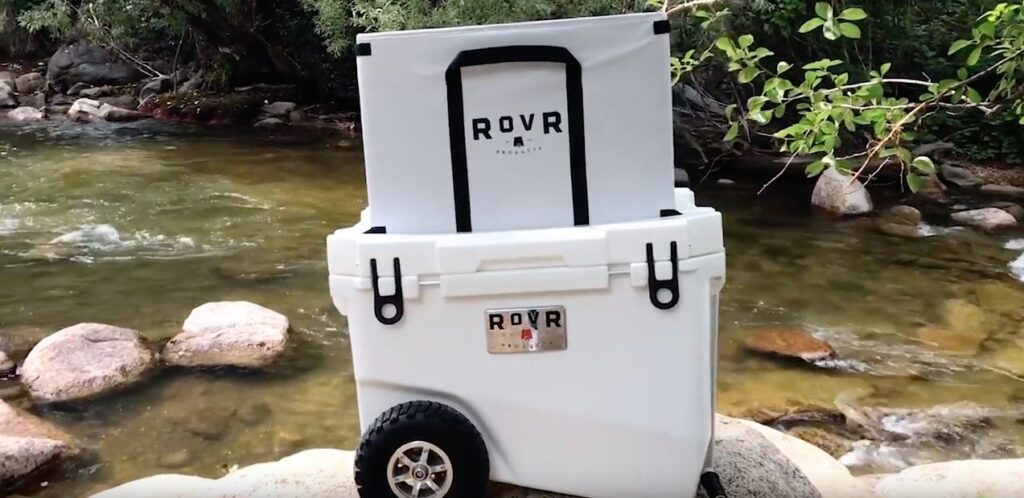 On the flip side of that Yeti coolers actually lack some key features that other coolers have come out with.
Things like wheels so you don't have to lift your cooler!
See the best wheeled coolers like Yeti
Yes Yeti has one size of cooler with wheels but this adds further cost to an already expensive Yeti cooler. Other brands like RovR come with wheels stock standard as well as other features like internal and external storage bins, chopping boards that double as side tables for more food prep space.
Other coolers have fishing rulers, bottle openers, larger drain plug and a variety of other features that Yeti coolers don't have.
They Aren't Made In The USA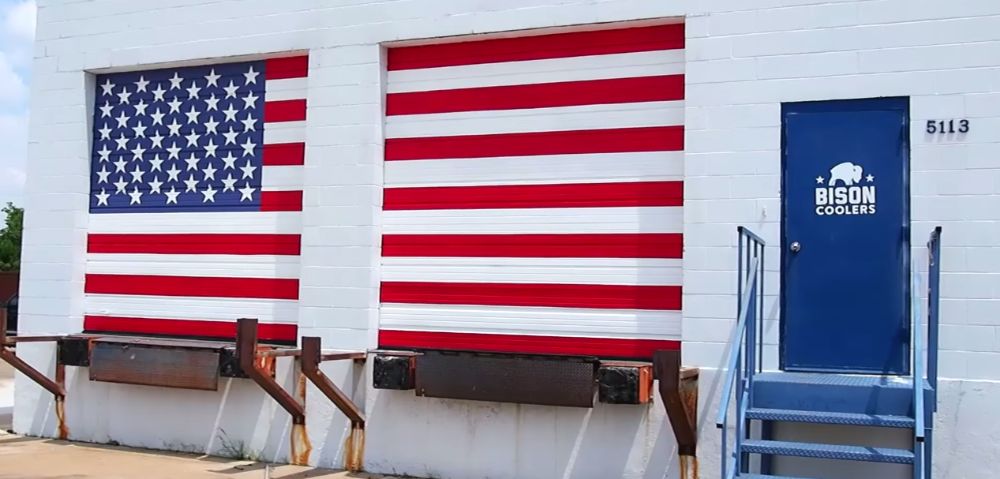 Yeti coolers aren't made in the USA but instead are manufactured overseas in the Philippines as well as China.
Many people like to support companies that manufacture products locally and if that you then you may want to consider these USA made coolers that are manufactured in America.
They Aren't Perfect
Like any product on the market Yeti coolers are NOT perfect and there are some problems with them. I wrote a full article on Yeti cooler problems but here is a snapshot of some of their issues:
Price
Warping issues
Requires pre-chilling before use
Heavy
Drainage spout not attached
Warranty isn't a lifetime warranty
Plus more…
Best Alternative Coolers To Yeti
If you feel like a Yeti cooler isn't worth it for you and instead you'd like to get something maybe a little bit cheaper or maybe something with higher performance then here is a shortlist of some of the best alternatives to Yeti.
Budget Pick: Coleman Xtreme
The Coleman Xtreme is the best budget alternative to the Yeti. It doesn't have the bells and whistles of the Yeti but it is lightweight and can still hold ice for up to 5 days.
I personally own one of these coolers myself and it performs really well and I absolutely love it.
It's also one of the cheapest coolers on the market and similar in price to a regular cooler that won't hold ice nearly as long. Well worth it if you're on a tight budget or just want a cooler that's good enough.
See just how cheap Coleman Xtreme coolers are at Amazon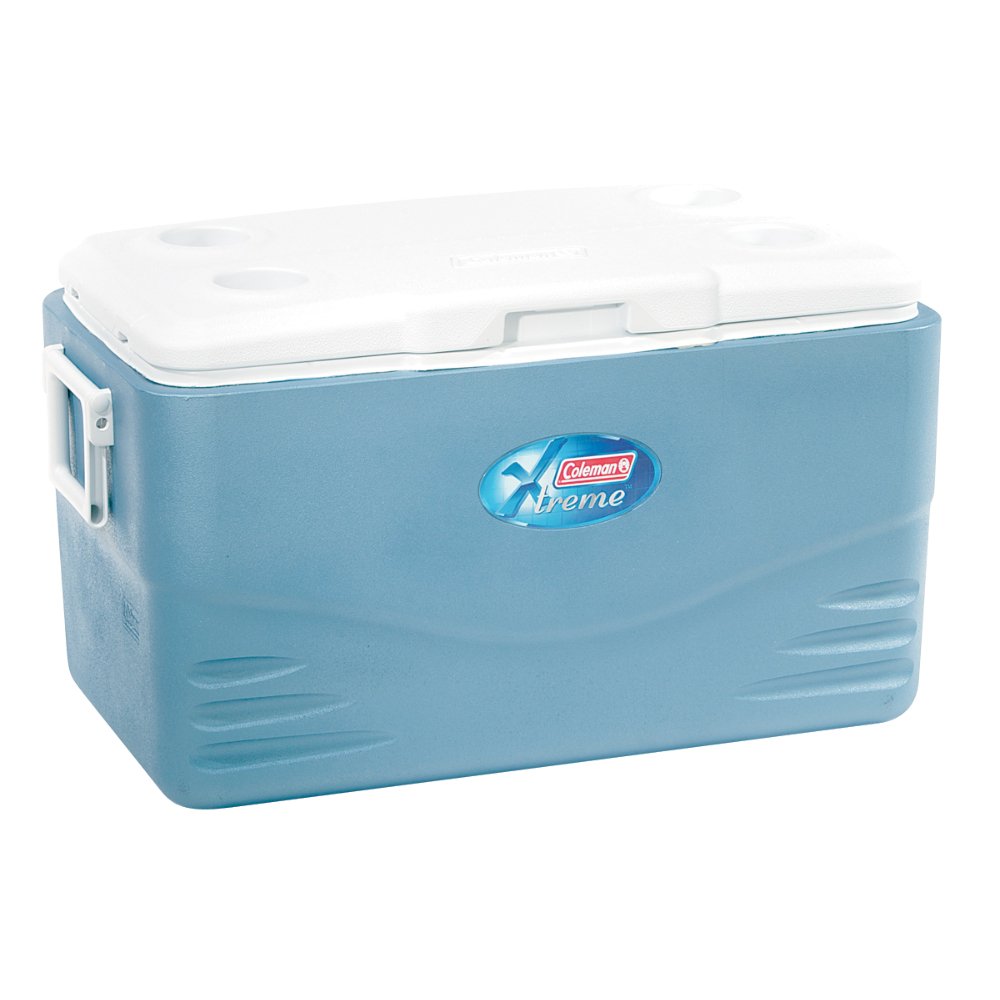 Value For Money: Lifetime Coolers
The Lifetime cooler is my value for money pick. It's one of the absolute cheapest alternatives to the Yeti cooler that still has similar ice retention and similar features.
It's bear proof, can hold ice for 5-7+ days, has rubber latches, a rubber gasket to hold in the air as well as rope handles and non-slip feet. It's even got a built in bottle opener and it's made in the USA!
This cooler is some serious value for the price which is why my readers buy so many of these coolers every month.
See how affordable Lifetime coolers are at Amazon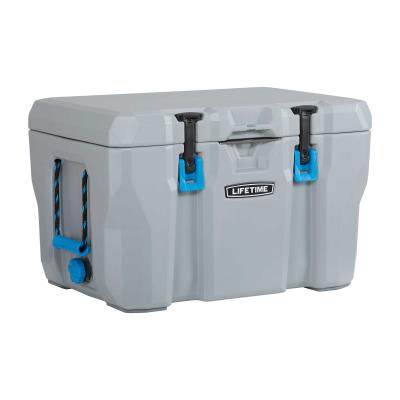 Most Similar: RTIC Coolers
RTIC Coolers are the most similar to Yeti coolers. Their design is so similar that there was a lawsuit between RTIC and Yeti which ended up settling outside of court.
RTIC Coolers have basically all the same features as a Yeti cooler and similar performance. They slightly outperform Yeti on ice tests and otherwise have similar non-slip feet, t-latches, rope handles and everything else.
See the latest prices of RTIC Coolers at Amazon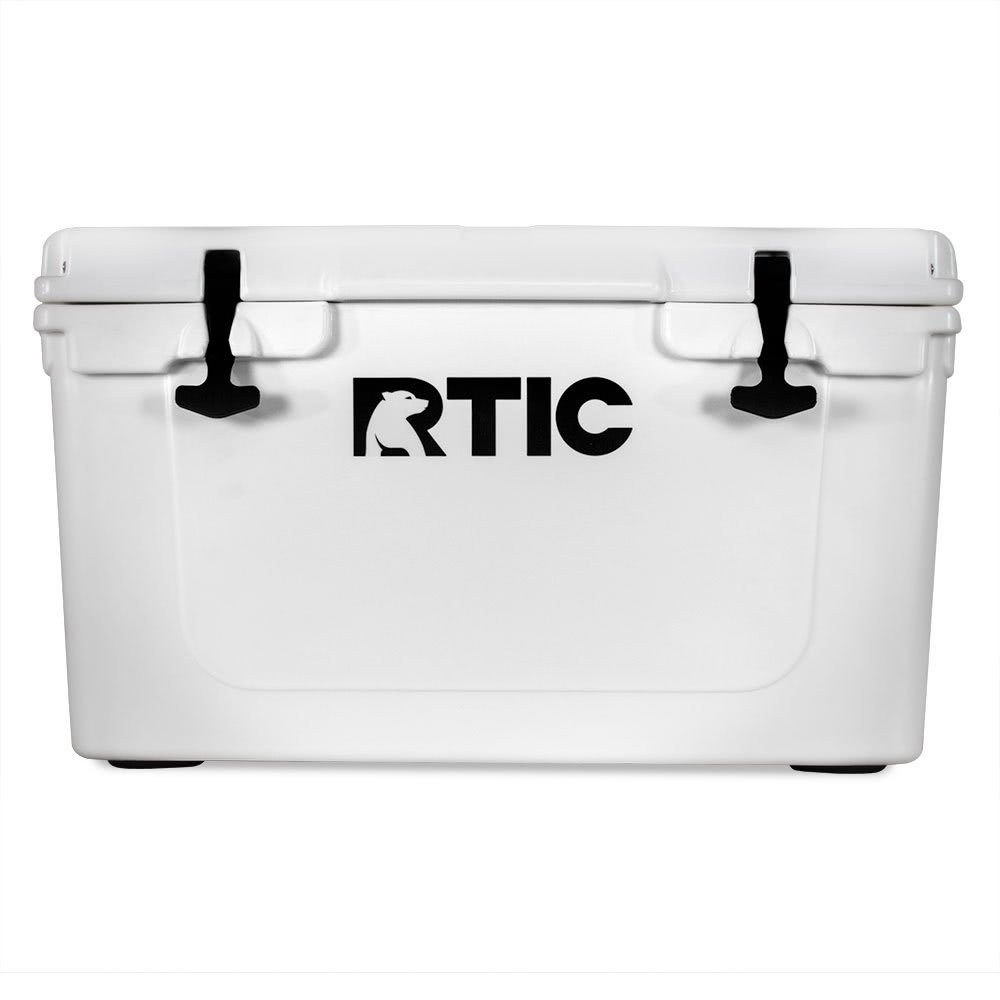 Best Performance: Otterbox Coolers
If you're after the cooler with the absolute best ice retention then the Otterbox seems to be the cooler that outperforms every other cooler on the market.
It's made in the USA by a company that is known for creating high-quality phone cases. They've applied their manufacturing skills to cooler and made a cooler that can keep ice for 10-14+ days!
It's actually insane how long this cooler holds ice for. It's a similar price to Yeti but it's backed by a lifetime guarantee.
See the latest price of Otterbox Coolers at Amazon