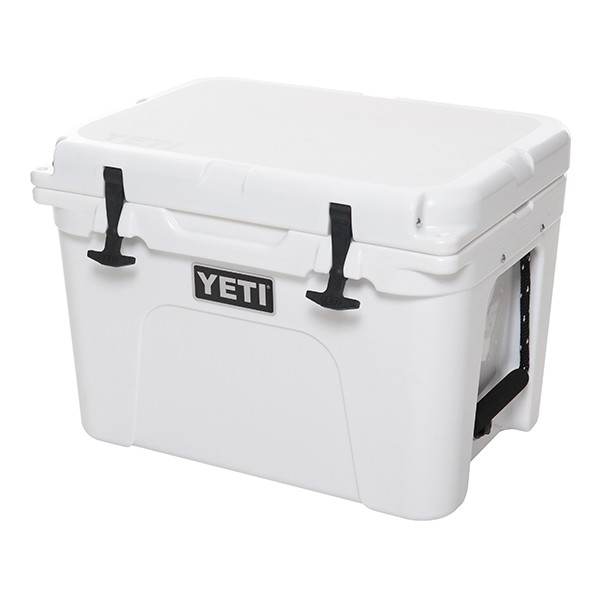 [yasr_overall_rating]
What are the problems with Yeti coolers and are they worth the money? Yeti coolers are great coolers, but they aren't without their issues.
Yeti coolers
are great coolers. They are super strong, can keep ice for 5-7 days and have an average customer rating of 4.6/5 stars.
Yeti basically created the high-end roto-moulded cooler market. Before Yeti coolers would keep ice for a maximum of 2 days and would break if you sat on them. Not anymore.
In saying all that Yeti isn't without it's flaws. In this article I'll outline the major problems consumers have with their Yeti coolers so you can decide for yourself whether or not a Yeti cooler is right for you.
Problem #1: Price
| | | |
| --- | --- | --- |
|  Yeti Model | Size | RRP |
| 35 | 28-Quart | $299.99 |
| 45 | 37-Quart | $349.00 |
| 50 | 46-Quart | $379.00 |
| 65 | 52-Quart | $399.99 |
| 105 | 84-Quart | $479.99 |
| 110 | 92-Quart | $499.99 |
Yeti coolers don't come cheap. Their Tundra range (their original and most popular range of coolers) start at $299.99 for the smallest size and go up from there.
Considering you can get a similar sized cooler from Wallmart for $20-$50 many people feel that Yeti coolers are overpriced.
In fact, Yeti coolers are overpriced. There are brands that make similar coolers with the same toughness and ice retention for a fraction of the price (usually around $100 cheaper).
However, in saying that many people believe iPhones are overpriced. You can buy a phone with similar or better features for a fraction of the price. But that doesn't stop Apple selling millions of phones every year.
In the same way Yeti are the most recognized cooler brand on the market and thus can charge a premium price for their product and people are still willing to pay for it. People love showing off their expensive Yeti coolers and they like to be associated with the trendy brand.
If you'de rather save money and get a cooler that performs better for a fraction of the cost check out my article on the best cooler for the money.
Problem #2: Some Customers Experience Warping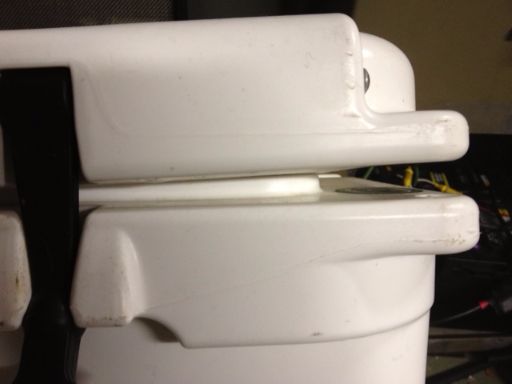 The most common complaint about faults with the Yeti cooler is that they have a tendency to warp with time. Generally it will be the lid or the top of the box that connects with the lid that will warp over time.
This could be caused by heat (eg. Keeping it in a hot garage) or could be caused by a fault in manufacturing, I'm not 100% sure.
The good news is that Yeti has a 5 year warranty of their coolers. This means if your cooler warps they will send it back to you. Look at this customer's experience with warping (from TheHullTruth):
I have a thread around here somewhere from a warped lid.

Contacted YETI through email, sent a picture, they sent me a UPS label to ship back, and a new cooler.

New cooler has no problems.
Problem #3: Requires Preparation Before Use
Yeti coolers are packed with pressure injected foam. The walls are 2 inches thick and the roof is 3 inches thick.
This insulation works to keep the cool in and the heat out. However, it can also work against you if you don't prepare your cooler correctly before use.
If you leave the cooler in a warm place (like the garage or your car) then the foam will actually start out hot melting your ice quite quickly and you'll only get 1-2 days of ice retention.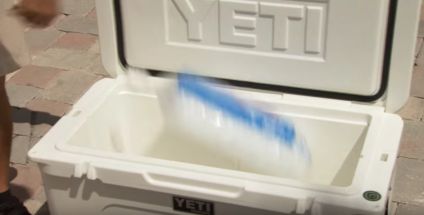 The solution is to prechill your cooler. This can be done by using 1 bag of ice the night before you fill your cooler to chill the cooler down. Then discard that ice and fill up your Yeti cooler. This will help you get the 5-7 days ice retention as promised.
$20-$50 coolers have such little insulation that no prep time is needed (it wouldn't do anything even if you tried). Given the thickness of a Yeti forward thinking is usually required if you want your ice to last the entire week.
NOTE: It's important to note that this problem isn't specific to Yeti coolers, but to all high-end roto-moulded coolers.
Problem #4: Ice Retention Isn't The Best In The Industry
Given that the Yeti coolers are the most expensive coolers on the market you would therefore assume that they would have the best ice retention on the market, however this is not the case.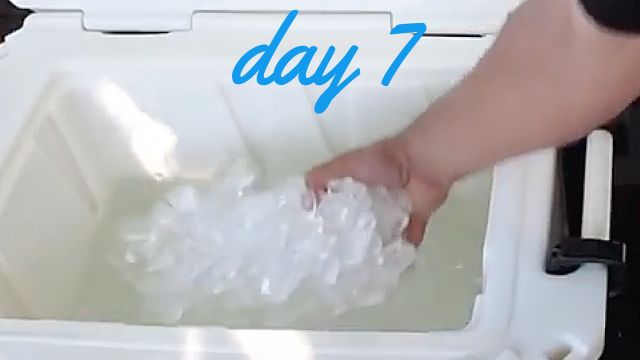 Other brands such as Pelican ProGear Elite, Canyon Outfitters and Orca Coolers all have better ice retention than Yeti, and for a fraction of the price. With these brands you'll likely get 7-10 days ice retention over the 5-7 days you'll get with Yeti.
That's an extra 2-3 days ice retention. This might not be important to some people, but having an extra couple of days where you don't have to visit a gas station to get ice means some campers can go further and stay longer than they could otherwise.
Problem #5: Weight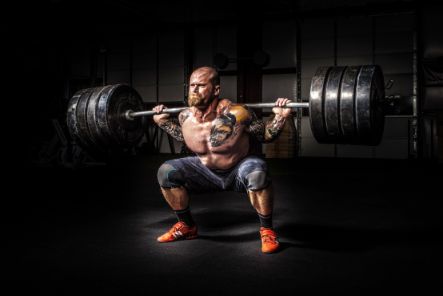 While not the heaviest of the high-end coolers (that award goes to Pelican) the Yeti coolers do weigh a fair amount even before you have filled them.
The popular model 45 (37-Quart) weighs a solid 23 lbs without ice in it. Fill the cooler to the brim with ice and beverages and it starts getting extremely heavy.
The are no wheels on the Yeti. You can buy wheels for it but they are expensive and most people are unlikely to do so.
The solution is to get friends to help you carry it or move it to where you want it BEFORE you fill it and then just leave it there.
Problem #6: Drainage Spout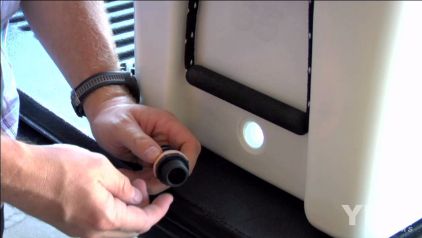 There are two problems with the drainage spout. Firstly the cap is not attached in any way.
This means when you take the cap off to drain the cooler it can often get lost which is really annoying.
Secondly the drainage field is really small meaning at some point you'll need to tip the cooler and move it around to get it to fully drain.
Again not a huge issue as once almost empty you could just tip the cooler upside down to remove any excess water, but other coolers have better drainage fields where you don't have to do this.
So not really a decision swaying problem, but something to be aware of.
Problem #7: T-Rex Latches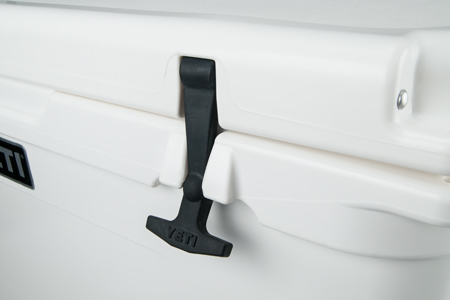 The Yeti used strong rubber ball and socket latches that pull into position and keep a tight seal around the lid (stopping the cold air from escaping).
These latches work fine but can sometimes be hard to use when wearing gloves. A small problem, but one to consider in colder climates.
Problem #8: Warranty and Customer Service
Yeti have promoted their coolers as "The last cooler you will ever buy" and offer a 5 year warranty to go with it. This is generally a warranty on the main structure of the cooler itself and does not protect your latches and other accessories.
Other coolers of a similar make (but different brands) offer lifetime warranties on their coolers. While 5 years is a long time, it's not as good as having a lifetime warranty.
Yeti's customer service has mixed reviews. Some people have a good experience while others feel ripped off by unhelpful staff.
While Yeti coolers seems to be marketed as "a company started because of the passion of 2 brothers" its actually a massive company with estimated revenues of over 200 million dollars and an estimated value of potentially over $1 billion! (see this article about their potential IPO late 2016).
I say this to make you realize customer service is likely going to be a call center somewhere where staff have a bunch of rules to follow. If you fit within those rules you'll be fine, but if you have a weird case or want them to make a special exception for you then I wouldn't hold my breath.
Check out this customer's experience with yeti's so called "Customer service". Click here to see more reviews
A rep. called my husband basically to tell him he just didn't know how to use an ice chest!! We have never been treated with so much disrespect!!
Are The Problems With Yeti Coolers Deal Breakers?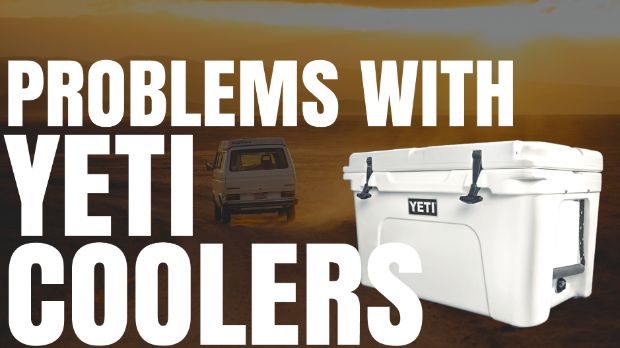 Yes and no.
Most of the problems are insignificant, slightly less ice retention, latches that are hard to use with gloves on, a drainage cap that isn't attached. Blah, blah, blah…nothing super significant.
All in all the Yeti is a really well designed and well built cooler that seems to hold up to the durability standards their marketing proclaims.
The only thing that is a deal breaker for me is the cost. If I can spend $100 less and get a cooler that is just as good (if not slightly better) and with a lifetime warranty then chances are I'm going to opt for that. Check out my article on coolers better than Yeti and cheaper.
So yes Yeti coolers have some problems, but so do all coolers. If you feel like Yeti is the cooler for you then I would definitely recommend you go out and buy one.
You won't regret it.