The Huck Performance Bucket is the most durable and well built 5-gallon bucket on the market. It has non-slip feet, grippy side handles and a strong comfortable carry handle. It can withstand almost anything and comes with a lifetime guarantee.
Huck Performance Bucket:
But at over $100 it's also the most expensive bucket on the market. In this Huck Performance Bucket review we'll look in detail at all the features of the Huck Bucket, as well as some of the problems with the bucket, so you can decide whether or not this bucket is worth the extra cost.
The Most Expensive Bucket That Has Ever Been Made
We have to start this review by talking about the price because shivers this bucket is expensive compared to other 5-gallon buckets.
Standard buckets you can pick up at the local hardware store for between $5-$20 depending on the bucket.
But we are all aware of how cheap and nasty these buckets can be. The plastic is brittle and they can break fairly easily, the thin metal handle can pop out and the plastic grip is so small it hurts your hand.
The Huck Bucket is designed to be THE BEST 5-gallon bucket money can buy and at over $100 it needs to be really good.
Below you can see a comparison between the price of the Huck Bucket and other buckets like the Yeti LoadOut Bucket and more generic buckets.
HUCK BUCKET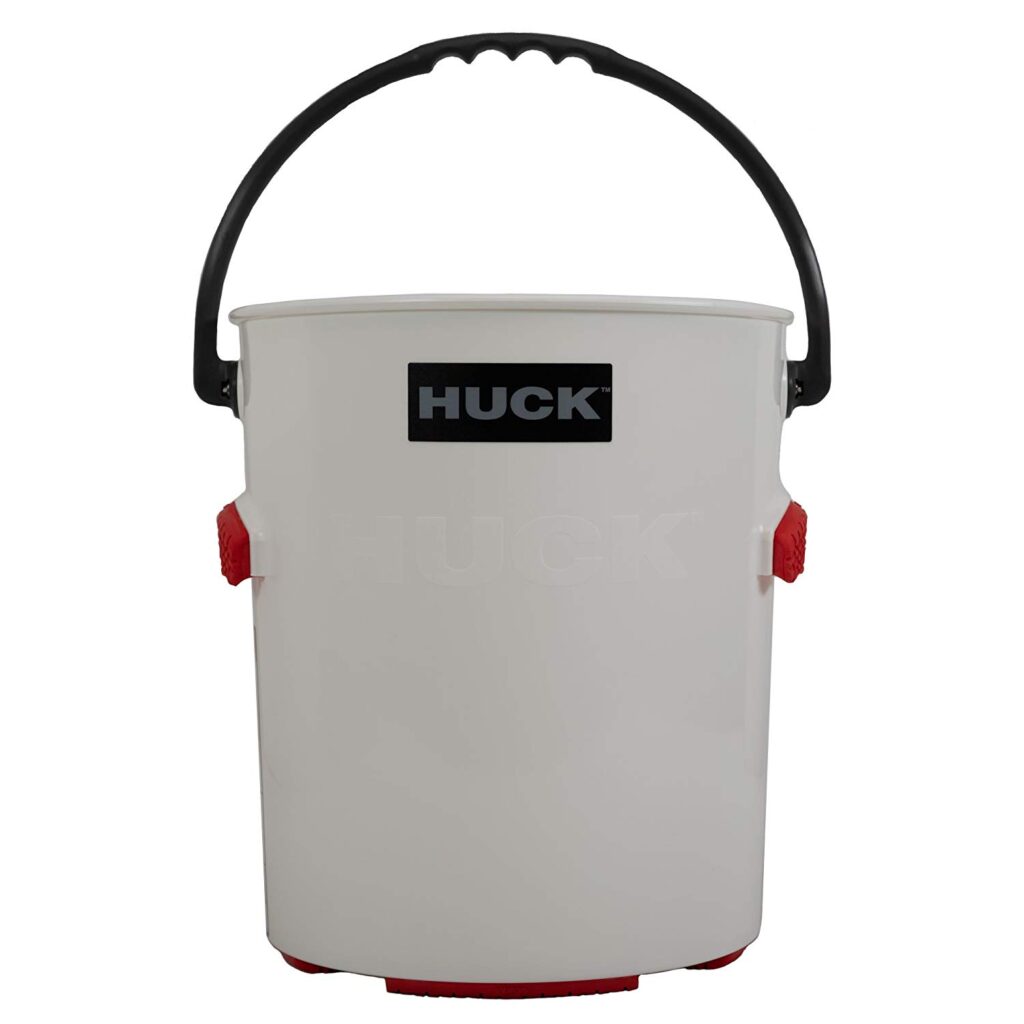 Huck Performance Bucket:
OTHER BUCKETS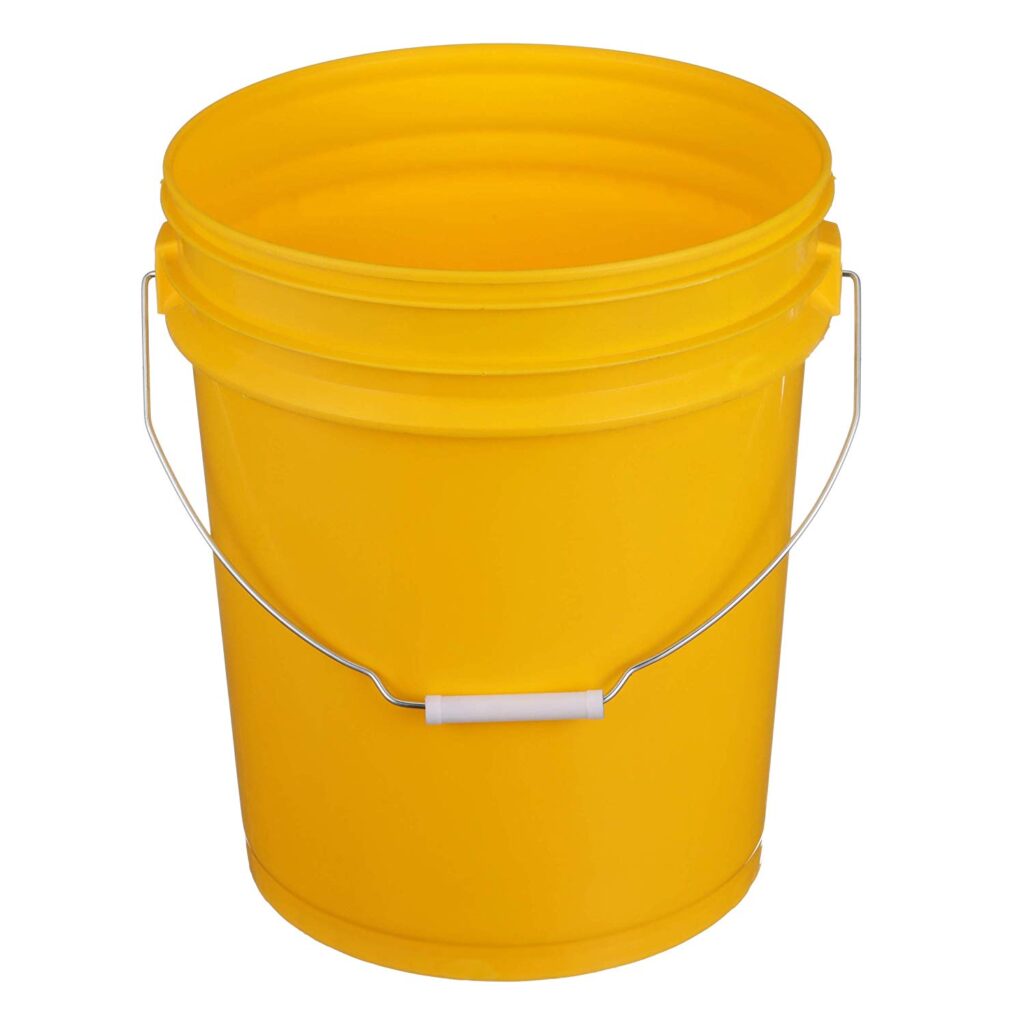 Yeti LoadOut Bucket:
---
Cheap Generic Bucket:
---
Shurhold Deluxe Bucket:
As you can see the Huck Bucket is the most expensive bucket by far.
Given the price it's clear this bucket isn't for everyone. We'll talk more later about who this bucket is and isn't for but basically if you're going to hardly use your bucket then this will be overkill for you. But if you're going to put your bucket through the ringer and need a bucket to withstand solid day-to-day use then this bucket may actually SAVE you money.
Stronger And More Durable Than Any Bucket: SpryTech Plastic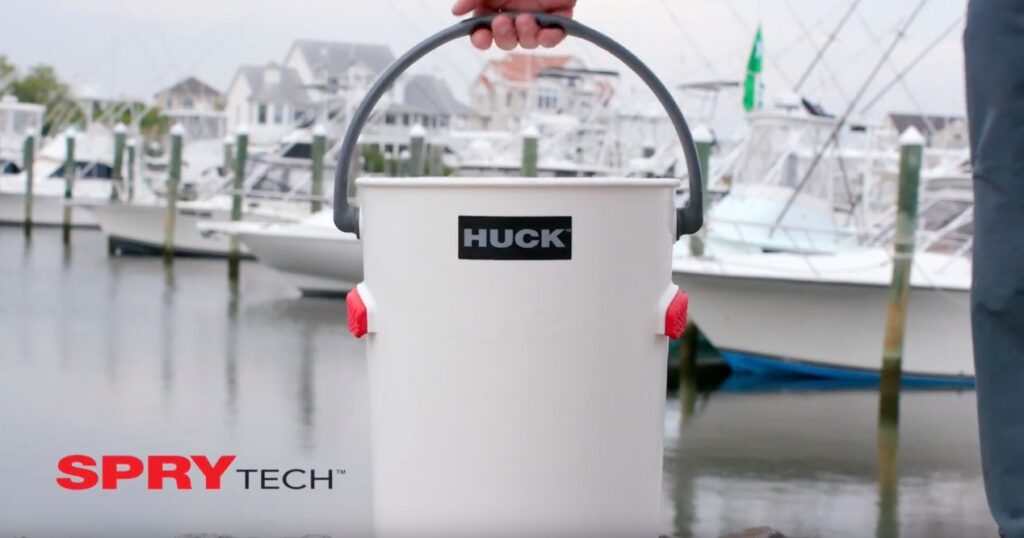 Most 5-gallon buckets are made with a plastic called HDPE. This is a strong and durable plastic but it is hard and prone to cracking and breaking with strong impacts.
The Huck Buck is made out of a performance polymer called Spry Tech plastic. This plastic is so strong it is used to replace some metal parts in cars.
It's strong and durable but it's also flexible and impact resistant. This means it can be dropped or take a beating and it just bounces back.
Below you can see a photo of it being dropped from 2 stories up, full of water without breaking.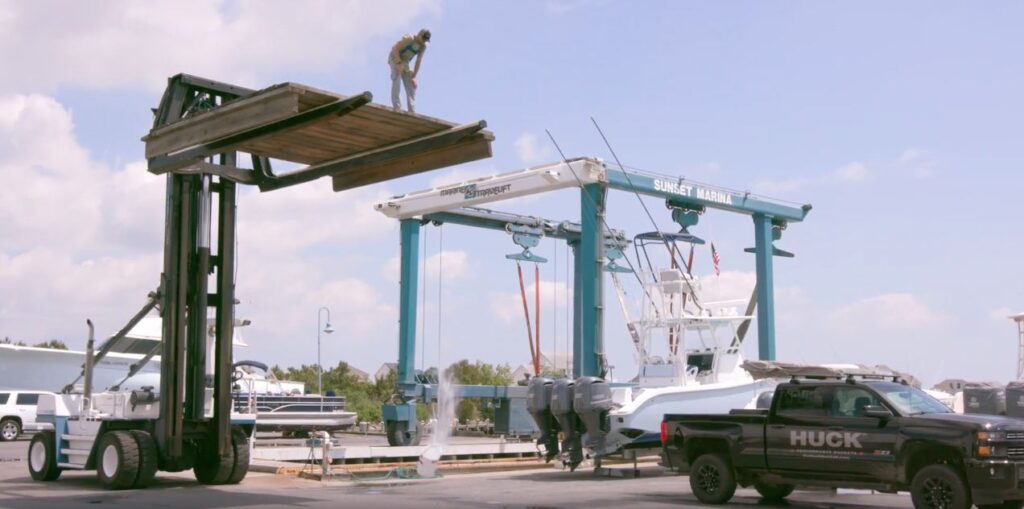 It is also 2x thicker than a traditional 5 gallon bucket allowing it to withstand even stronger use.
Below you can see the team at Huck Bucket dropping a concrete block on it from 2 stories up. See in the first photo the way it bends under the impact, then see in the second photo how it has simply bounced back into shape.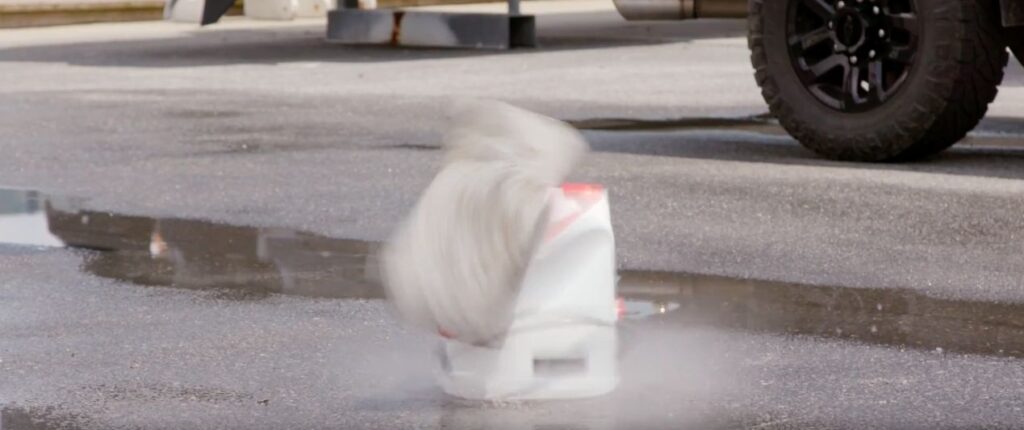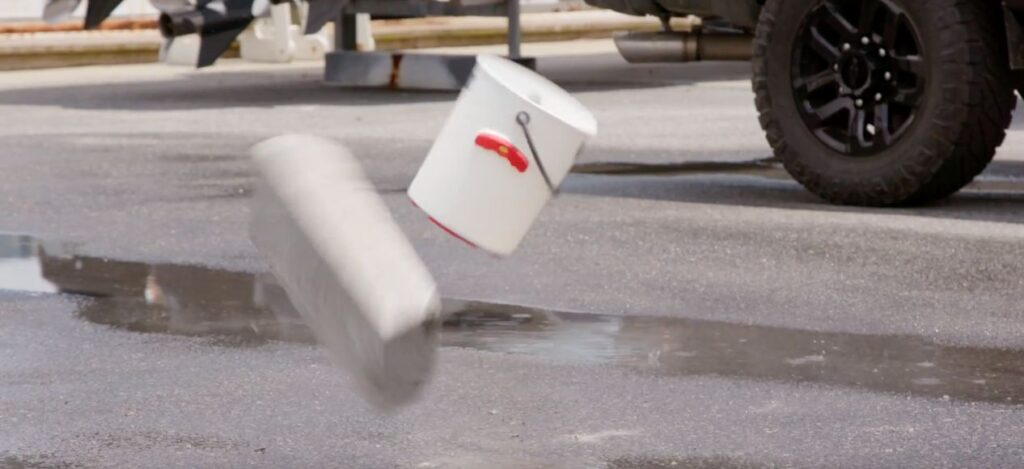 The Huck Bucket really is far stronger and more durable than any other bucket on the market and will last you much longer than a standard 5-gallon bucket.
With it's durability and the lifetime guarantee it comes with you can put it to good use and make it work for you without having to worry about it breaking.
Super Strong Handle: Holds Up To 600 Lbs
The carry handle is built tough just like the rest of the bucket.
One of the major problems with regular buckets is that the handles are made of a thin metal that can bend or pop out and break.

The Huck Bucket handle is built differently. It is reinforced so it won't pop out and is strong enough to handle up to 600 lbs of weight without breaking.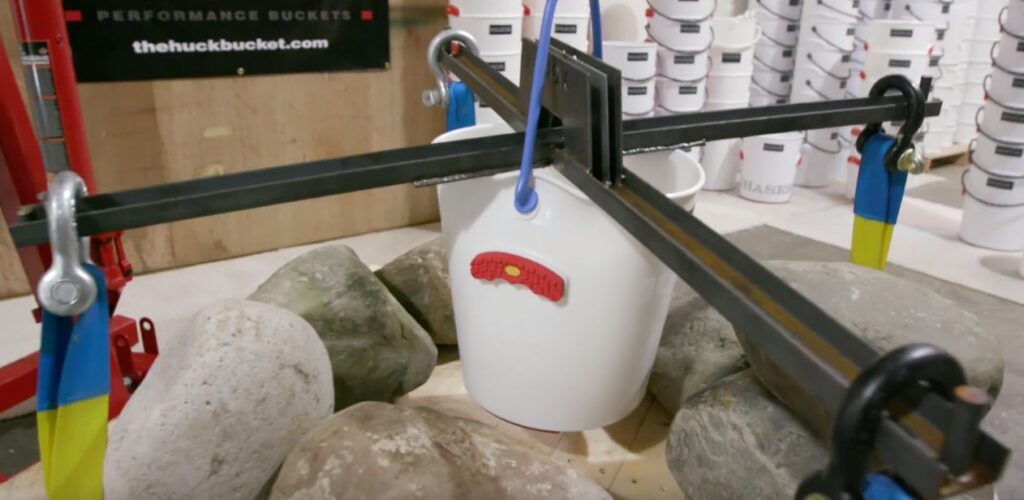 With regular buckets sometimes your hand will give out before your arms do. Huck have created a more comfortable handle for carrying a fully loaded bucket.
It is made of a thick strong plastic and it has finger grooves for extra comfort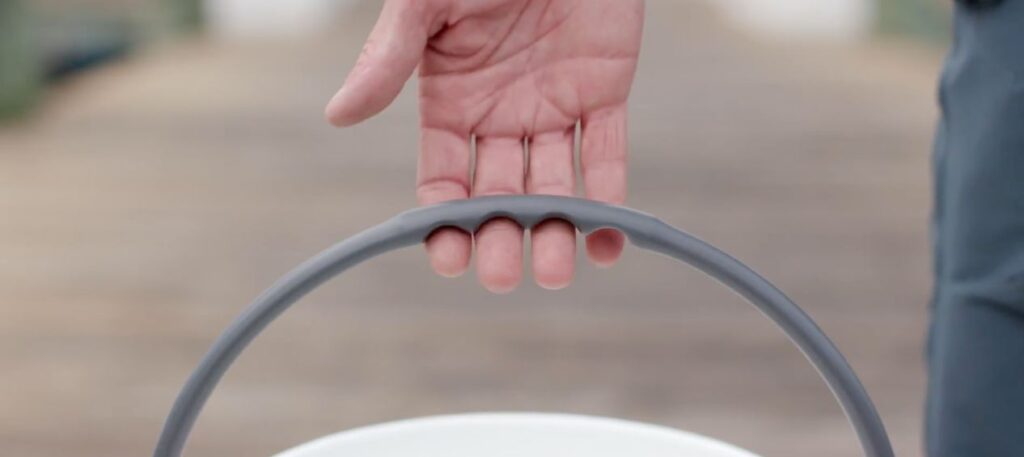 Gripped Side Handles For Easy Carrying
The Huck Bucket also comes with plastic and rubber side handles with finger grooves for easy and comfortable 2 hand carrying.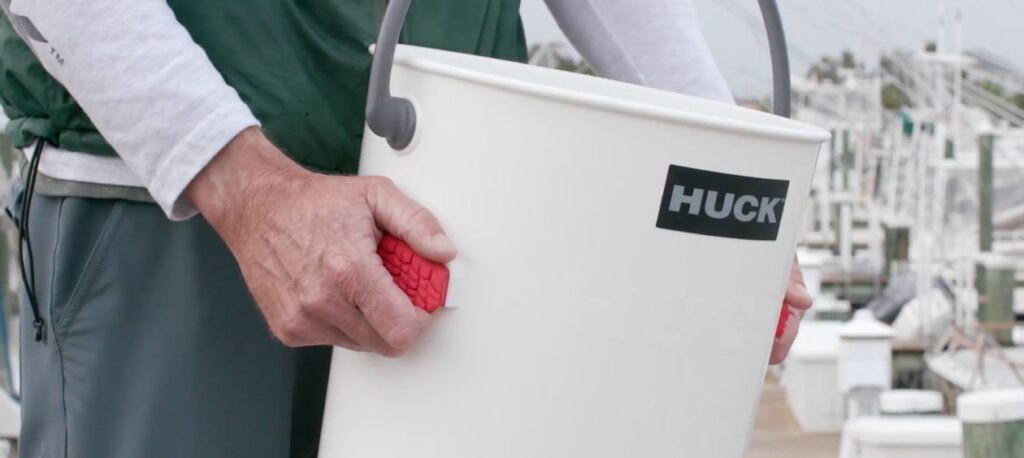 They call them "Spaghetti Handles" because you carry your bucket a lot like you could carry a pot full of spaghetti.
The handles are made of a rubber that grips to your skin really well and the texture on the handles is designed so that if your hand starts to slip it will grab onto your skin and help you maintain your grip.
Non-Skid Feet With Finger Grooves
The same rubber used on the side handles is used on the 4 large non-slip foot pads.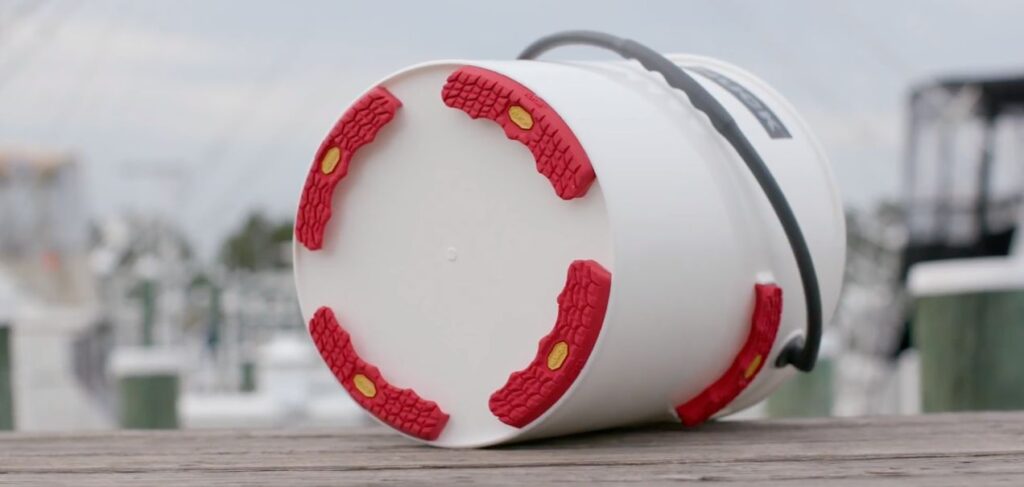 This is the same rubber used to make boots of the US military and it is durable and designed to last, just like the rest of the bucket.
The feet are non-slip and non-marking so you can put your bucket down anywhere without worrying about it sliding around on the deck of your boat or in the back of your truck.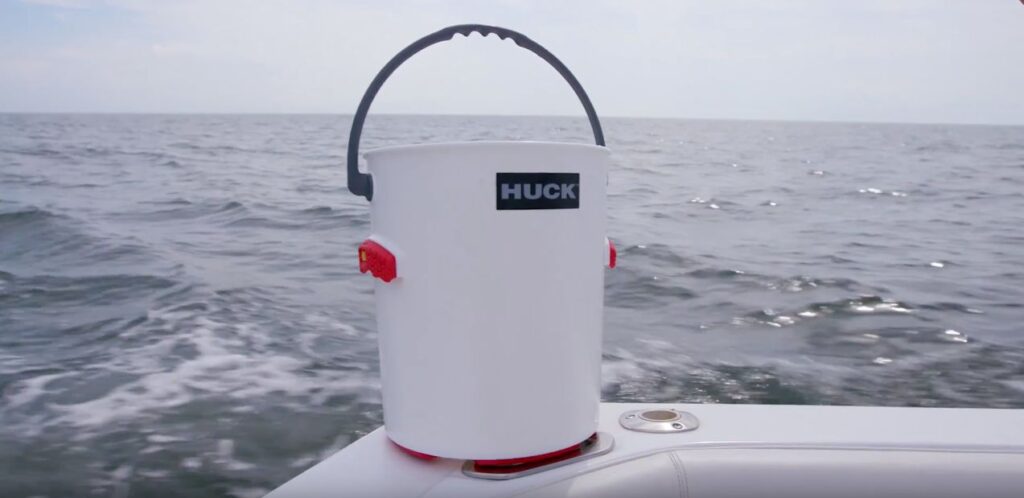 You also don't need to worry the base of the Huck Bucket scratching the surface of what you put it on. Even your polished dining room table will be safe.
The rubber feet also have finger grooves in them and are indented to the point where you can hold the bucket upside down with one hand.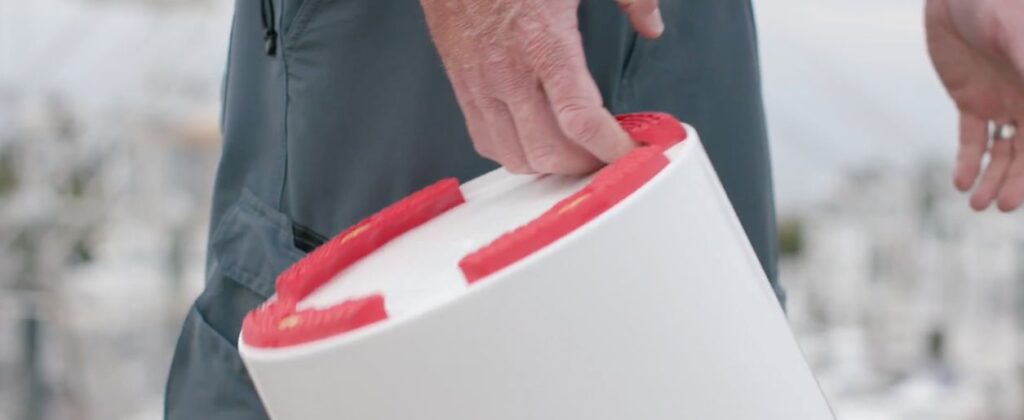 This gives you a lot more control when pouring or emptying things out of your bucket and helps you to hold onto it tight so you don't accidentally throw it overboard.
Won't Get Stuck Together When Stacking
The Spaghetti handles also allow you to stack multiple Huck buckets together without them getting stuck together.
We all know the experience of stacking your buckets for storage and then trying to use one only to find it's nearly impossible to pull them apart.
The design of the Huck Buckets means that if you stack multiple buckets together for storage (if you can afford multiple) then they will always easily pull apart.
Lightweight
One of the problems with the Yeti LoadOut Bucket is how heavy it is. At over 5 lbs in weight it's quite heavy even when empty.
The Huck Bucket has been designed to be as light as possible while still remaining super strong.
It weighs in at just 3.2 lbs. It's still a bit heavier than a standard 5-gallon bucket, which only weighs about 1 lbs, but it's not too heavy that it's hard to carry.
Lifetime Guarantee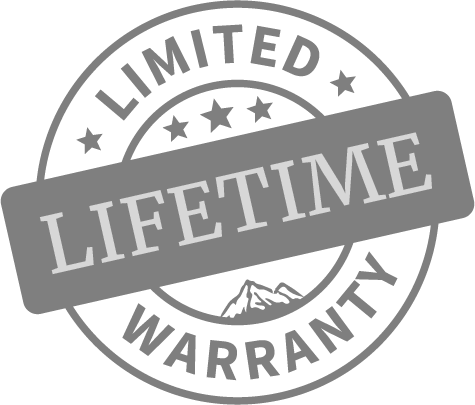 Name a bucket out there that offers a lifetime guarantee?
Can't think of any?! That's because they don't exist…until now.
Huck are so confident in their bucket that they offer a lifetime warranty on it. If it breaks when it shouldn't, even 10+ years into owning it, they will fix it or replace it for you free of charge.
They also say on their website:
"We stand behind everything we make. If you are not satisfied with one of our products upon purchase or during its use return it to HUCK for repair, replacement, or refund… Damage due to wear and tear will be repaired at a reasonable charge."

Joe Schneider (Owner of HUCK Performance)
Yeti offer a 5-year warranty on their bucket and other 5-gallon buckets either have a 1-year warranty or no real warranty at all.
It good to know that if you do decide to spend this much on a bucket it is guaranteed by the company to last you a lifetime and if it doesn't they will fix it for you.
Made in the USA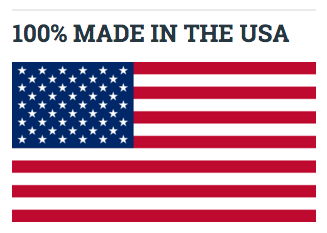 The Huck Bucket is designed and manufactured locally in the USA, helping to keep jobs and profits local.
While some competitor buckets are made in the USA the Yeti LoadOut Bucket, which is arguably Huck's closest competitor, is manufactured overseas.
Manufacturing local also gives Huck the ability to customize buckets.
Color Options and Customizations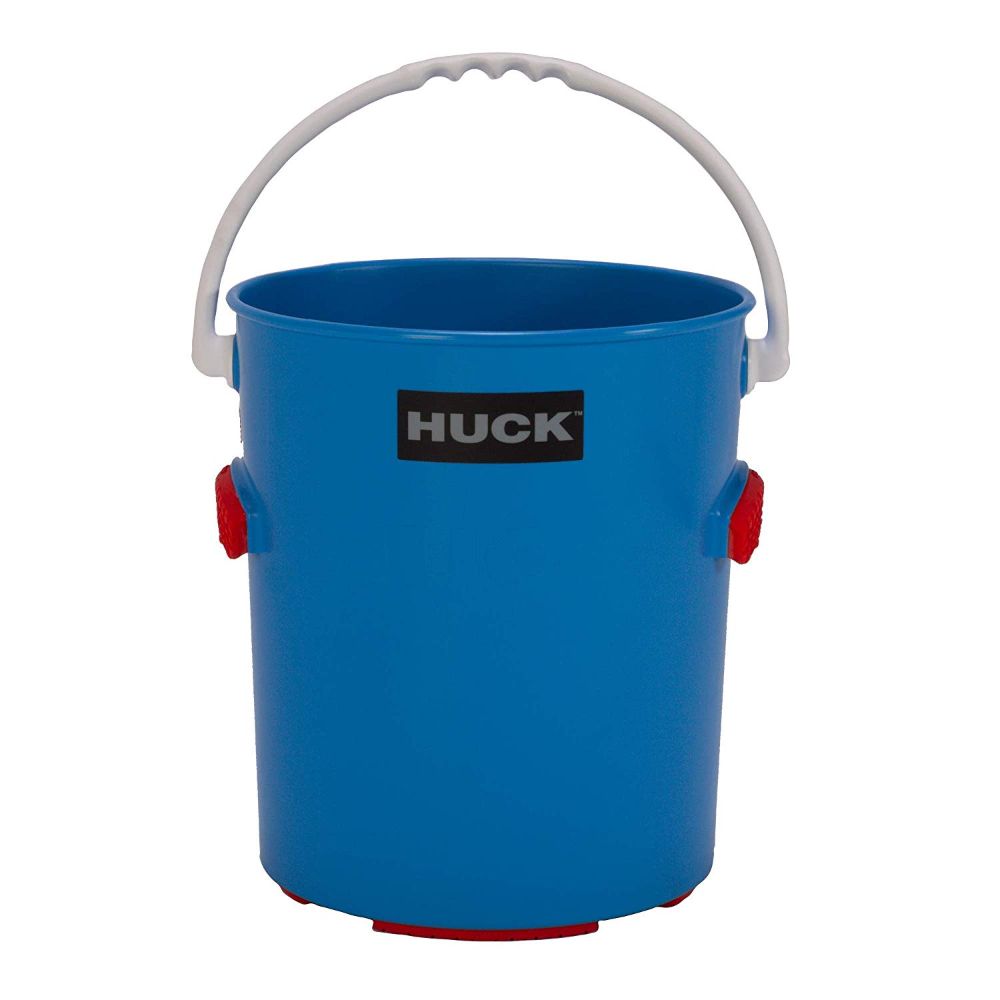 Huck offer a wide variety of color options with mix and match handle colors so you can choose the color that best suits your style.
Huck also often custom logos, custom branding and custom images on their buckets. They use the same printing technology that they use on the HUCK label.
This is a label that is designed to last 10 years and can handle all sort of conditions. From freezing cold temperatures to burning hot your brand label will be fine.
Buck Discounts
For companies or people looking to buy Huck Buckets in large quantities Huck do offer bulk discounts through their website.
You can get a Huck Bucket for as cheap as $75…if you happen to buy more than $50 of them.
Below are the different prices currently on offer for bulk orders:
5-9 – $89.95
10-19 – $84.95
20-49 – $79.95
50+ – $75.95
Problems With The Huck Bucket
So we've talked about the features and the positives of the Huck Bucket. Obviously this is a pretty good bucket and it can withstand some brutal treatment.
But I think it's also important to talk about some of the problems with this bucket and the issues this bucket has. None of these issues are glaring manufacturing defects or anything like that, but I think it's important to know the problems and be informed before spending your money.
1. The Cost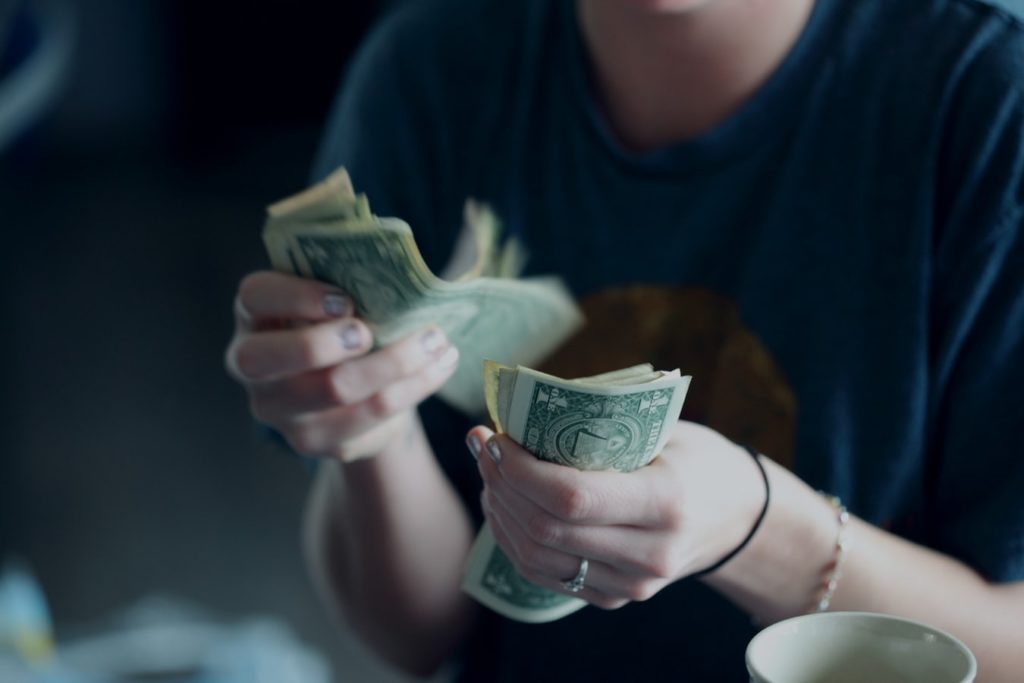 This is the obvious biggest issue people are going to have with the Huck Bucket, it is extremely expensive for a bucket.
When people are used to spending $5 on a bucket asking them to spend over $100 is a big ask.
Looking at the reviews on Amazon doesn't give you a true read on the quality of the product or how much customers like it because there are a bunch of sarcastic 1-star reviews (likely from people who haven't even bought the product) talking about how expensive it is.
Click here to read the sarcastic reviews at Amazon
2. No Accessories (Yet)
Other buckets like the Yeti LoadOut Bucket and the Shurhold bucket have accessories like lids, organizing caddies or utility belts.
Currently the Huck Bucket doesn't have any accessories available to make it more useful, not even a lid.
Huck have said that they do have plans to bring out a lid in the near future and maybe other accessories as well, but at this point in time they don't exist.
3. Doesn't Fit Some Bucket Accessories
A Huck Bucket is shaped differently to a regular 5-gallon bucket which means it doesn't fit some of the many accessories made for 5-gallon buckets.
A lot of the internal accessories like caddies and dirt traps will still fit but the spaghetti handles get in the way of adding a utility belt and some lids may not fit on.
Click here to see a full list of the best 5-gallon bucket gadgets and accessories
4. Did I Mention The Price?
Did I mention the fact that these buckets are expensive? Haha
Huck Performance Bucket:
Alternatives To The Huck Bucket
The Huck Bucket may not be for you. Maybe the price, or the lack of accessories means it's not the perfect solution for you. That's totally fine as this bucket is great for some people but not everyone.
Below are some of the best alternatives to the Huck Bucket. As you'll see there aren't a huge amount of options out there to choose from. For a full list of options check out my post on the best 5-gallon buckets.
Yeti LoadOut Bucket

The Yeti LoadOut Bucket is the closest competitor to the Huck and is the only other "premium" 5-gallon bucket on the market.
Click here to read my full Yeti LoadOut Bucket Review
It's 3x thicker than a regular bucket and while not as impact resistant as the Huck it's super strong and can even hold the weight of a truck!
It has a strong canvas handle with a comfortable thick plastic grip and can carry up to 300 lbs without breaking. It has a non-slip, non-marking base and comes with a 5-year warranty.
The accessories are all very high quality and can make the bucket even more useful. It's also about a third of the price of a Huck, or if you fully deck it out with all the accessories then it's a similar price.
Yeti LoadOut Bucket:
Yeti LoadOut Lid:
Yeti LoadOut Caddy:
LoadOut Utility Belt:
ShurHold Deluxe Bucket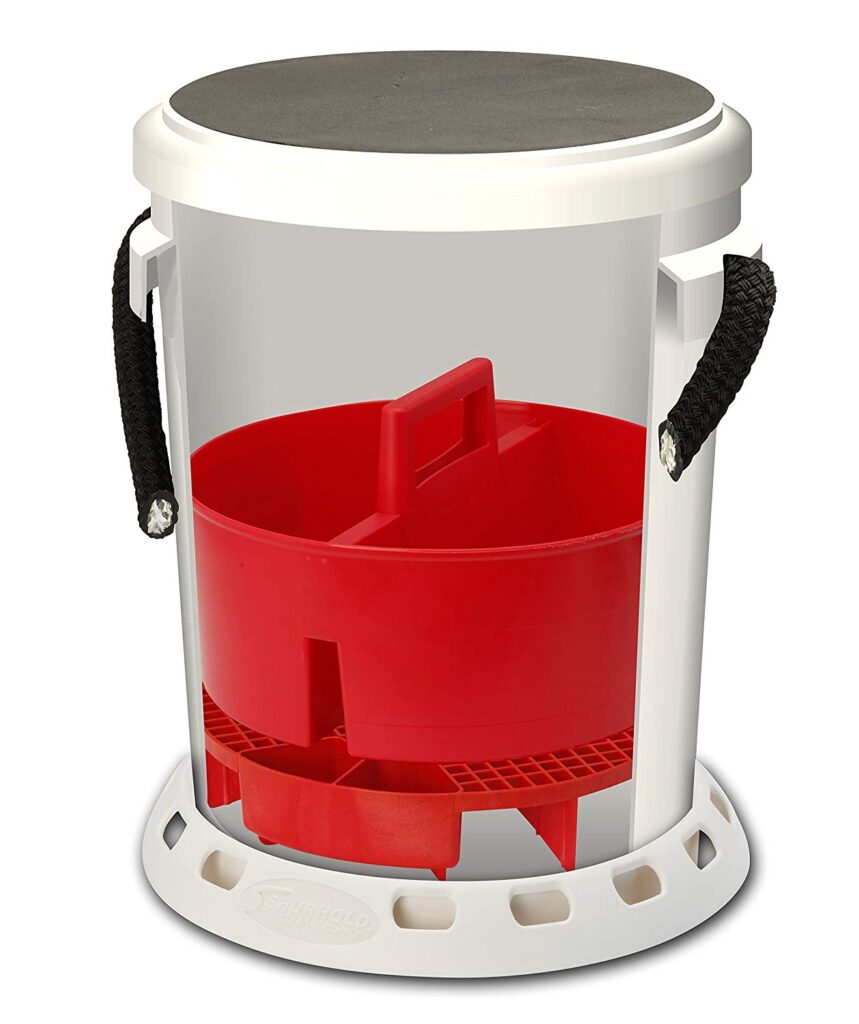 The ShurHold Bucket is a pretty standard 5-gallon bucket but instead of the usual thin metal and plastic handle that hurts your hands and is prone to breaking it has a thick 3/4 inch nylon rope handle.
Click here to read my full Shurhold Bucket Review
The Deluxe version comes with a cushioned lid seat that allows you to turn the bucket into your chair as well as an organizing caddy, a dirt trap to put at the bottom of your bucket and a non-slip base so the bucket won't move or slide around.
The ShurHold Bucket by itself is very affordable and fully decked out with all the accessories it's about half the price of a single Huck Bucket (remember Huck doesn't come with accessories).
Shurhold Bucket:
Shurhold Bucket + All Accessories:
Kula Cooler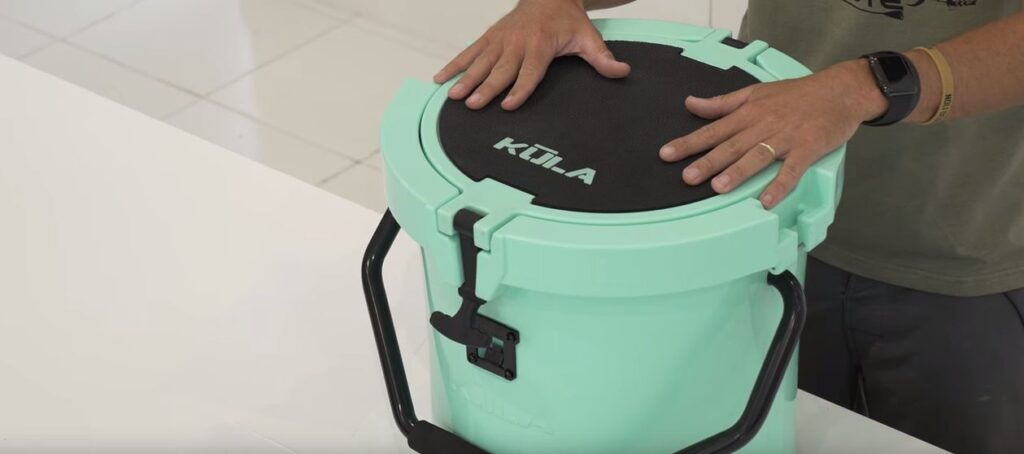 The Kula Cooler is a mix between a 5-gallon bucket and a roto-molded cooler. It's a fully insulated 5-gallon bucket with an insulated lid with freezer grade gasket.
It has everything from non-slip feet to a strong padded metal handle. The lid has a trax that is gripping yet cushiony which allows you to cast off the bucket or to sit on it comfortably.
It can hold ice for 2-3 days and is one of the best round coolers out there.
Click here to read my full Kula Cooler review
Kula 5-Gallon:
Kula 2.5-Gallon:
Where To Buy The Huck Bucket
If you have decided that you want to buy a Huck Bucket where is the best place to purchase it from?
The Huck Bucket is a pretty niche product so it isn't sold everywhere like a Yeti might be.
If you're buying more than 5 Huck Buckets the best place to purchase them is directly from Huck's website because you'll get a bulk discount.
However, if you're only buying one bucket then you'll most likely have to pay for extra shipping costs if you're buying directly from Huck.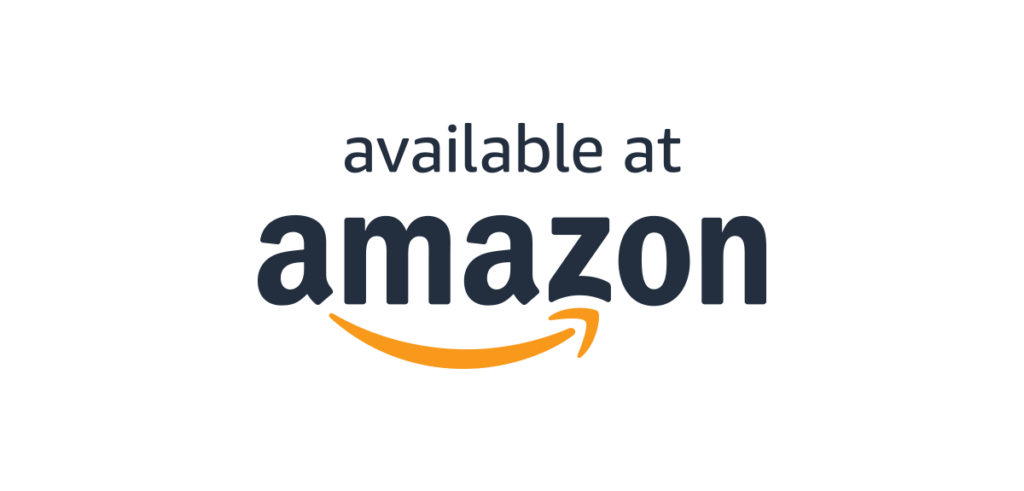 This means buying on Amazon is usually going to be your best option so you can get free shipping or buying from a local store (if you can find one that stocks them).
For most people, Amazon is going to be easier. To see the latest colors and pricing and to purchase a Huck Bucket on Amazon simply click my affiliate link below: