There are a lot of coolers out there that are like Yeti but just a bit cheaper. However, Kula coolers has aimed to create a very unique cooler. With it's round design how does it match up when we compare the Kula vs the Yeti line of coolers?
When comparing Kula vs Yeti the Kula has a few unique features that the Yeti doesn't have. It is round and has a trak on the lid making the seat more comfortable. It has a single hand latch and a rubber hinge to open the lid all the way. It is a similar construction but the Yeti has better ice retention and is slightly cheaper.
In this comparison we'll look at the similarities and differences of these two coolers so you can decide which cooler best suits your needs.
What Yeti Product Should We Even Compare This To?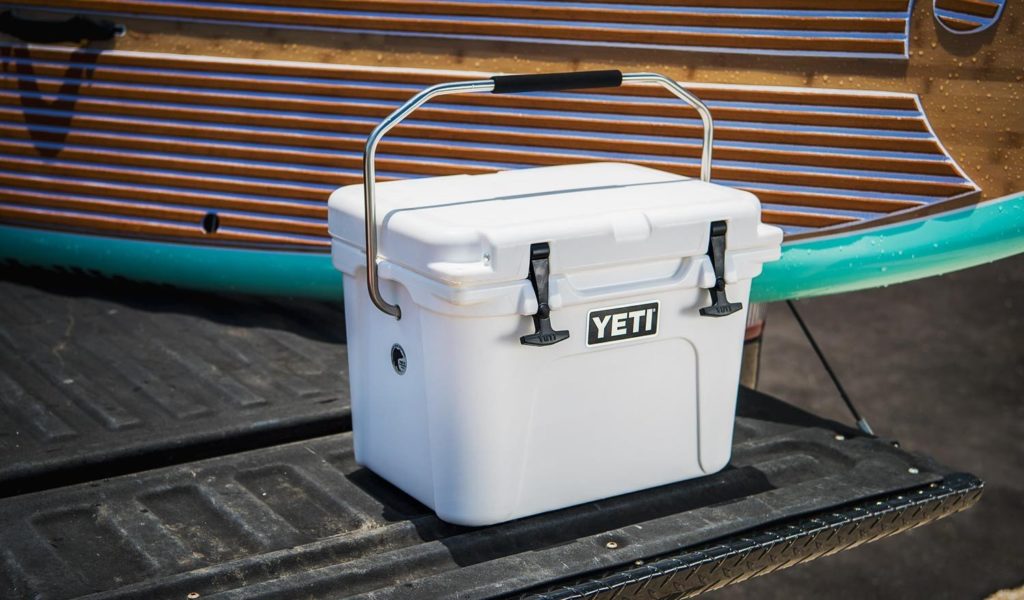 The Kula cooler is a unique cooler kind of in field of it's own. There isn't really any coolers out there like it and it's is a bit of a combination of multiple different Yeti products.
5 Gallon Bucket – The Kula is a 5-Gallon bucket reimagined and made better. The Yeti has the awesome Loadout Bucket but we can't quite compare the two because the Loadout bucket isn't a cooler.
Cooler With a Tap – The Kula 2.5 comes with a tap so maybe it's best to compare it to the Yeti Silo which is a 6-Gallon cooler with a tap. But again the Kula 5 isn't quite like this product.
Small Portable Cooler – The Kula coolers have a metal pull handle and is quite lightweight and portable for a roto-molded cooler. This makes it quite similar to the Yeti Roadie.
It's Round – Yeti also have the Yeti Tank which is a drinks bucket. However, the Yeti Tank is much larger than the Kula and serves a different purpose, so while they are both round they aren't really used for the same purpose.
The Kula is a little bit like all of the above Yeti products, this is what makes it such an interesting cooler to review.
I will be making most comparisons to the Yeti Roadie, which I feel is the cooler that the Kula is most like in it's features and what people will be using it for.
Price: Similar Price To Yeti
Comparing the Kula coolers to the Yeti insulated products (the Roadie and the Silo) and you'll see that the price is actually very similar to Yeti.
The company behind the Kula, BODE, is known for making really high-end and expensive paddle boards so it makes sense that they wouldn't enter the market trying to directly compete with Yeti and sell for a cheaper price.
Really it seems that the Kula is simply an add-on product for their expensive line of paddle boards, which customers often use for fishing.
Below you can see a comparison of the Kula cooler pricing on Amazon compared to Yeti products.
KULA COOLERS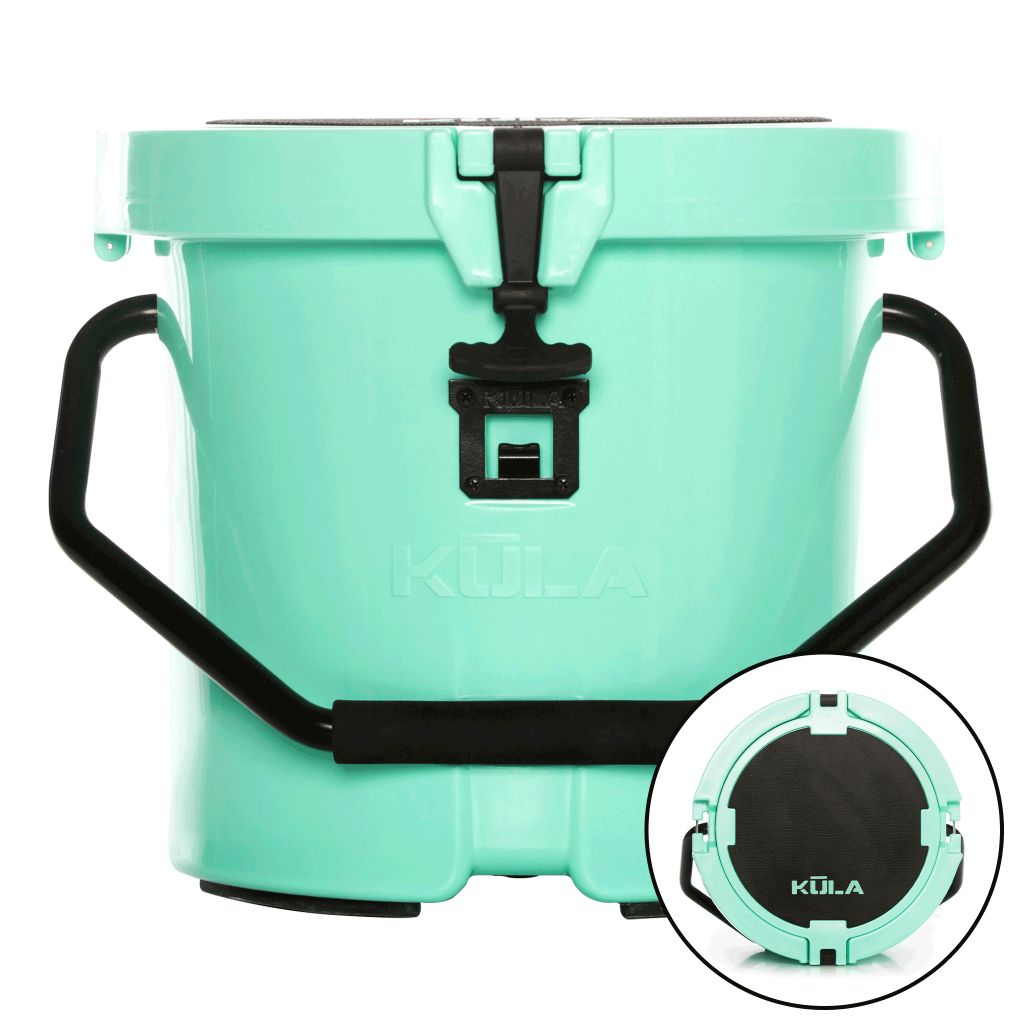 Kula 5-Gallon:
---
Kula 2.5-Gallon:
---
Kula Softie 5 (20-Quart):
---
Kula Softie 2.5 (10-Quart):
YETI COOLERS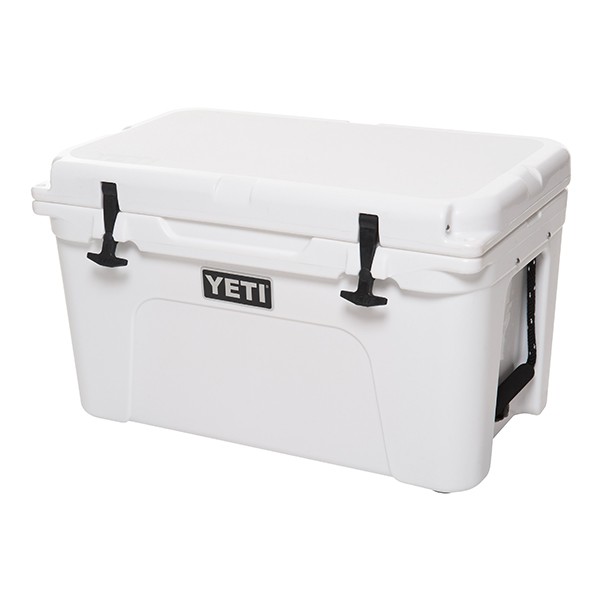 Yeti Roadie (20-Quart):
---
Yeti LoadOut Bucket:
---
Yeti Hopper Flip 18:
---
Yeti Hopper Flip 12:
Now obviously the Loadout Bucket is much cheaper than all these products, but it's important to note that the LoadOut Bucket is NOT a cooler and has no insulation and doesn't even come with a lid. It's a much more simple product, thus the obvious price difference.
With the Kula being more expensive the main question will now be – what is it about this cooler that is better or more practical than the Yeti?
Ice Retention: Less Insulation, Less Ice Retention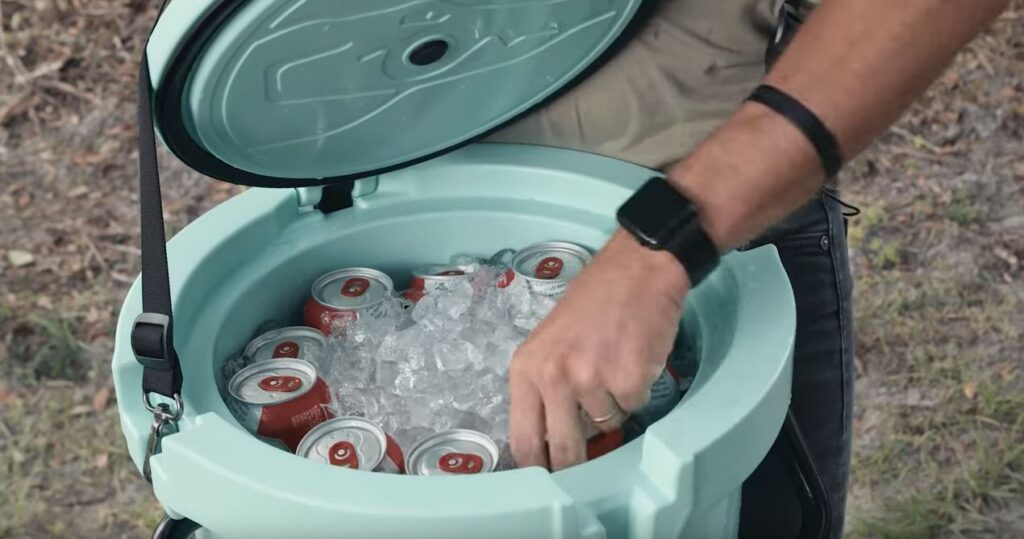 The Kula is filled with pressure injected foam insulation just like the Yeti Roadie, only it has less insulation.
Their marketing materials are misleading, making you to think they have 2-3 inches of insulation but upon closer inspection it appears to have approximately 1 to 1.5 inches of insulation in the body as well as the lid of the cooler.
This is slightly less than the Yeti Roadie and while there are no direct head-to-head ice test comparisons I would definitely expect the Yeti to outperform the Kula.
In their marketing the Kula claims to hold ice for 3-5 days, which would be consistent with other roto-molded coolers of this size. So it still has good ice retention, just not the best out of the small coolers.
But given you'll likely be using this cooler for a day out fishing, or at the beach, you probably don't need it to keep ice for a week and a couple of days will be sufficient.
If you're looking for maximum ice retention then the Yeti is going to be a better bet.
Who is Kula?

I think it's important to know the company behind a product to get an idea of how good the product is likely to be.
If they have a history of creating products with a high standard, then chances are their cooler will be of a high standard too.
Kula coolers are made by BOTE, who make high-end stand up paddle boards.
BOTE is one of the leading companies in making high-quality and expensive paddle boards for fishing and recreation, with many of their boards costing in the thousands of dollars.
Some of their boards even have the ability to add a motor onto them making them more like a boat than a board.
Their products are held in high regard and they are known as an innovative company. This attention to detail and quality also seems to come across in their coolers.
Build Construction: Gator Proof vs Bear Proof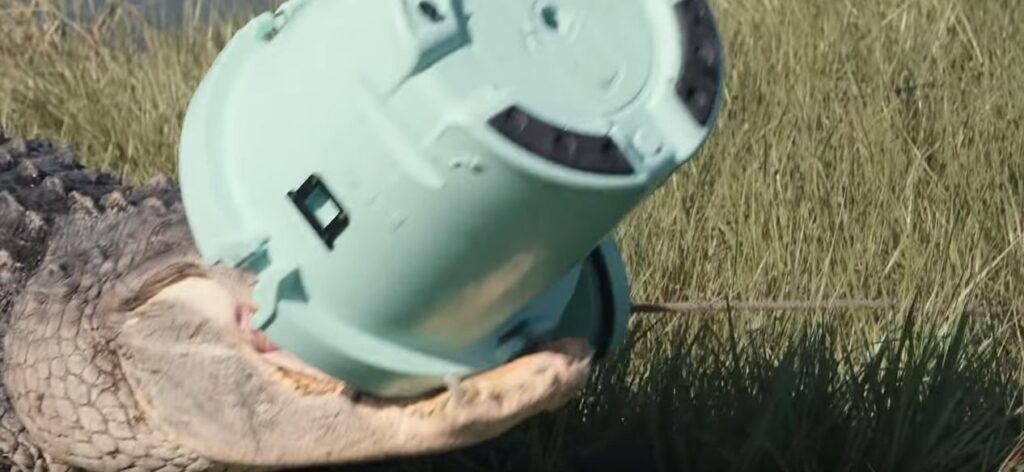 The build quality of the Kula cooler is extremely high and appears to be much better than other beach coolers like Yeti.
Kula coolers are roto-molded, just like Yeti coolers, and they claim that their coolers are "certified gator proof" but it is unclear if their so something legitimate or if they are just making a joke.
The below video definitely makes it seem like a joke:
I also couldn't find any "Gator Proof Alliance" company or even a website, so I'm going to say that this is just a marketing ploy as Kula does like to have a joke around with a lot of their ads.
Yeti coolers are actually certified bear proof from the IGBC which is a respected organisation. The Kula is unlikely to be bear proof as there is no way to lock the lid to the body of the cooler.
Regardless, both coolers are very well construction and are extremely strong and durable. Both are also backed by a 5 year warranty.
Features
The Kula has quite a few unique features that set it apart from the Yeti and from other coolers.
Round vs Square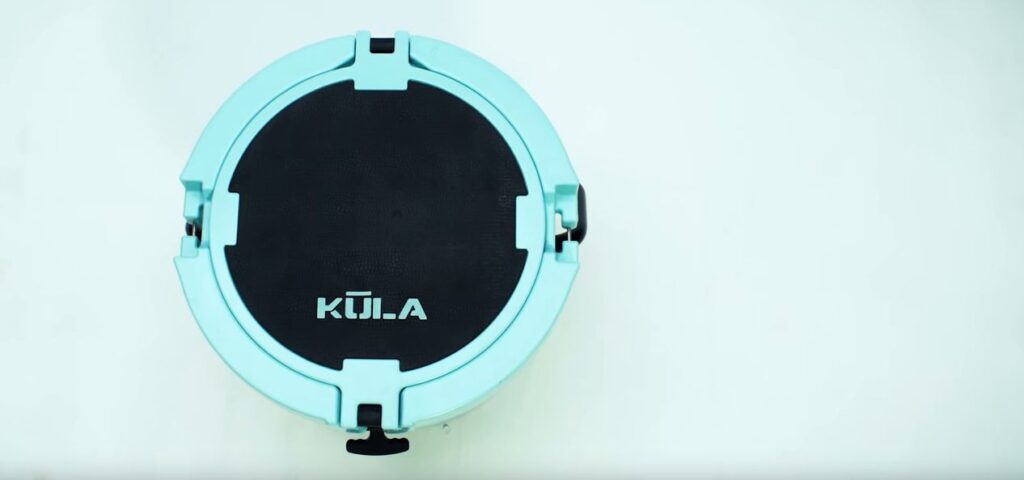 The most obvious difference is the fact that the Kula is completely round, not square like the Yeti Tundra.
I don't know whether to see the Kula as a round cooler or as an insulated 5-gallon bucket, but I guess it's both.
I don't see any huge major advantages of the Kula being round. They claim that because drinks are round it makes sense for the cooler to be round but I really don't see you fitting that many more drinks in there just because of the round shape.
The round shape doesn't make it more ergonomic to carry either and when the shoulder strap is used it doesn't look extremely comfortable. The round shape also makes it less stable to stand on and cast off when compared to the rectangular Roadie.
Round does seem better when using the cooler as a seat and round does allow for single hand opening which is a nice feature.
It's Got a Tap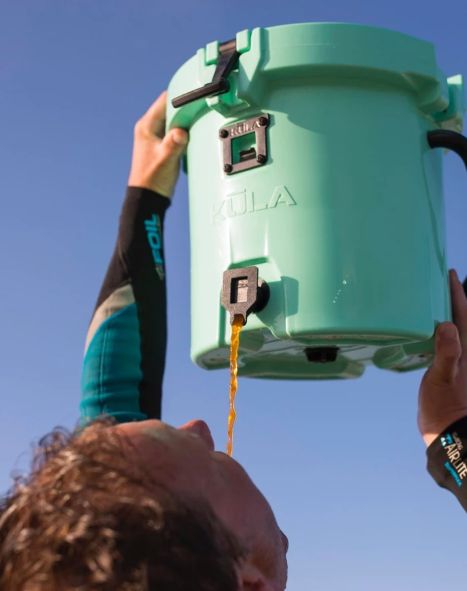 The 2.5-Gallon size Kula has a tap on the side meaning you can use it as a cooler or you can use it for parties or your day trips as a drink dispenser.
The Yeti Roadie doesn't have this but the Yeti Silo does.
The benefit of the Yeti Silo is that they have gone to the effort of protecting the tap so that even if you drop your cooler or knock it the tap should be protected and would be unlikely to break.
The Kula 2.5 hasn't done anything to protect the tap from bumps or breaks so you'll need to be more careful with it.
Lid Trax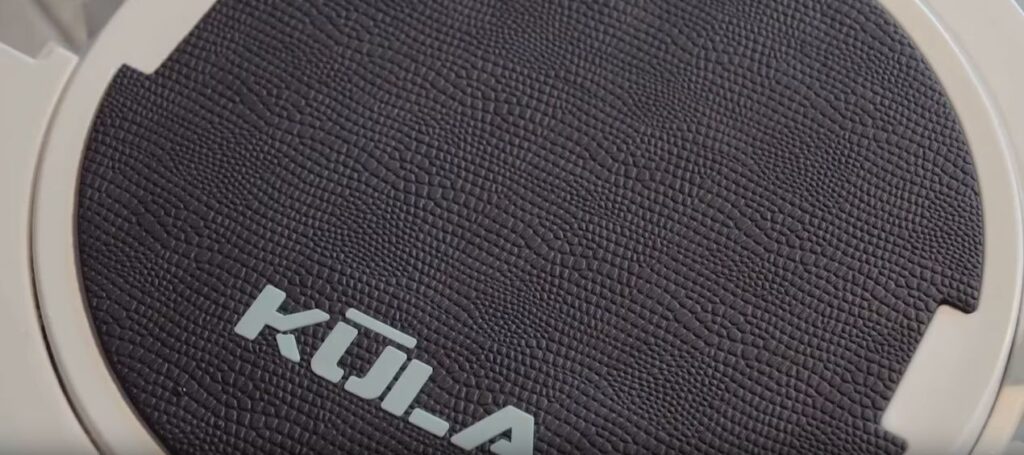 The lid of the Kula has an Alligator pattern tray on top. This adds grip if you wish to stand on or cast off your cooler and also acts as padding when using the cooler as a seat.
This is a nice feature that Yeti doesn't offer.
Tie Down Points
Both coolers have tie down points on the side allowing you to tie them down to your truck, boat or stand up paddle board.
Freezer Grade Gasket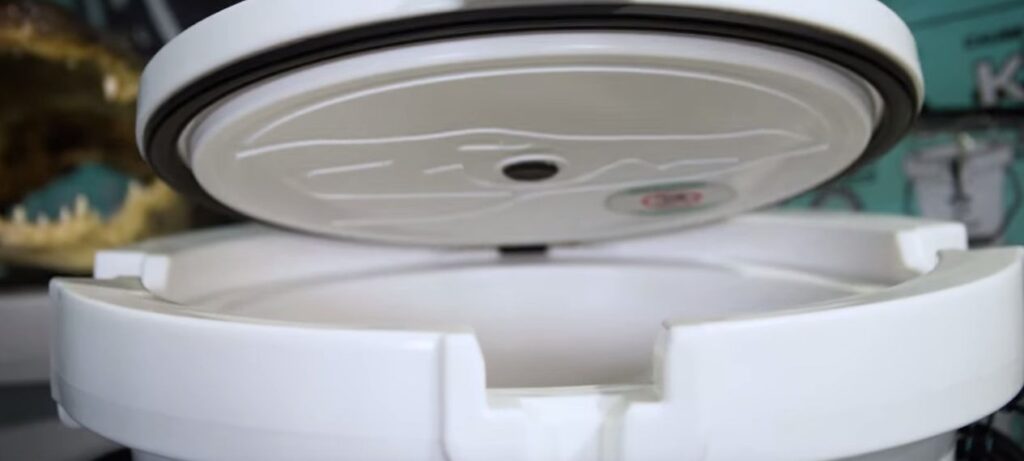 Both coolers have a freezer grade gasket that runs the length of the lid. When the lid if closed this creates a near airtight seal that helps to keep the cold air in and keep the warm air out.
This adds to ice retention and also helps to make the cooler more leak proof when compared to regular coolers. Making it less likely water will splash out of the cooler onto you as you move it around.
Rubber Latches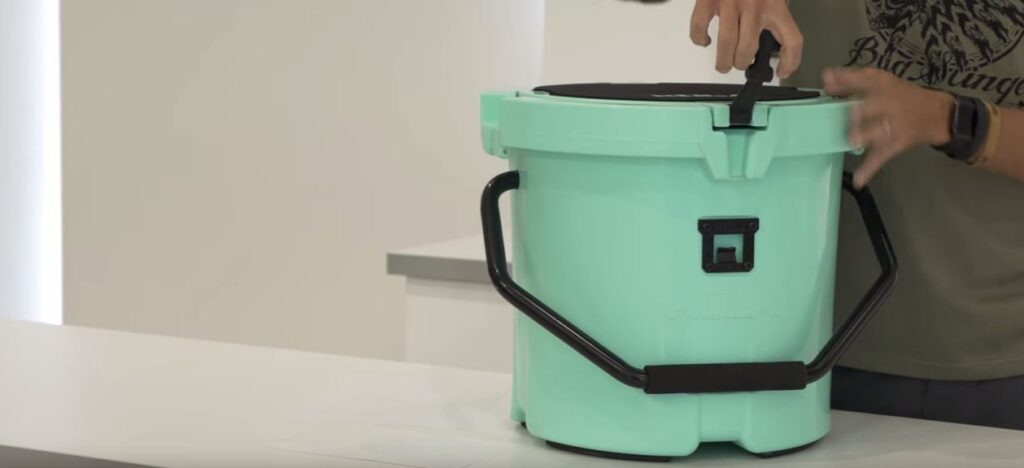 Both coolers use a similar pull down rubber latch to keep the lid firmly held to the body of the cooler when closed. Combined with the freezer grade gasket this helps to keep the cold air in and the warm air out and also helps to make it more watertight.
The Kula has a single rubber latch due to the fact that it is round. This allows you to open the cooler with just one hand. The Yeti has 2 rubber latches so a bit more effort is required to open the cooler.
Rubber Hinge vs Steel Pin Hinge

The Kula uses the same rubber for its hinge as it does for its latches. This allows you to fully open the cooler lid and allows it to drop to the side of the cooler.
The Yeti uses a molded hinge with a single stainless steel hinge attaching the lid to the base of the cooler.
The Yeti cooler is much stronger and will be less prone to breaking, but it means the lid doesn't open all the way back like the Kula does.
Drain Plug On The Bottom vs The Side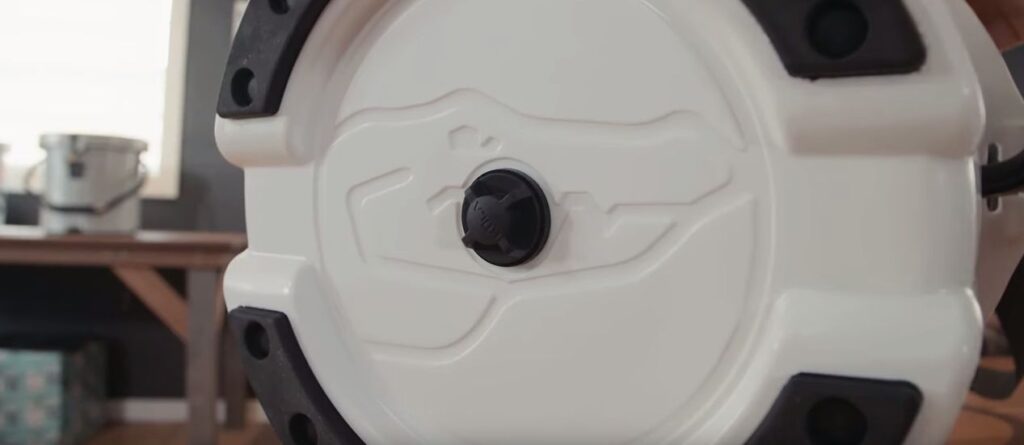 The Kula has a drain plug on the bottom of the cooler and it's marketing claims that this is where the drain plug should be.
But I have no idea why it should be on the bottom.
The Yeti has a drain plug on the side and this allows you to partially or fully drain the cooler without having to tip the cooler at all.
The drain plug on the bottom of the Kula is hard to get to and you have to tip the cooler to access it. Having a drain plug on the bottom may help drain the cooler easier, but it's inconvenient to get to and not worth the trade off in my opinion.
Integrated Bottle Opener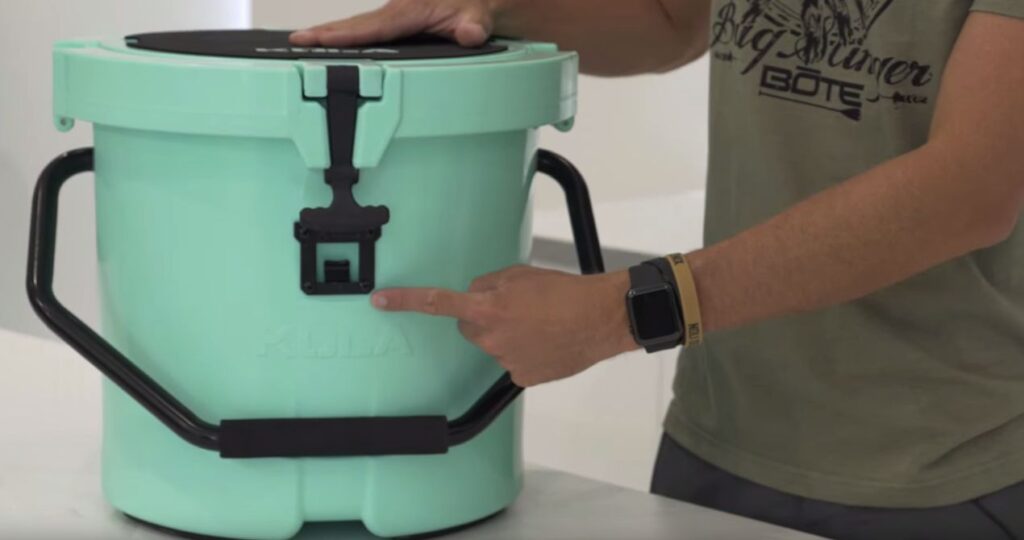 The Kula has an integrated bottle opener on the front of the cooler, which is a great feature and means you never have to worry about bringing one with you.
The Yeti doesn't have one, but you can purchase one for $20 and install it onto your Yeti.
Rotating Stainless Steel Handle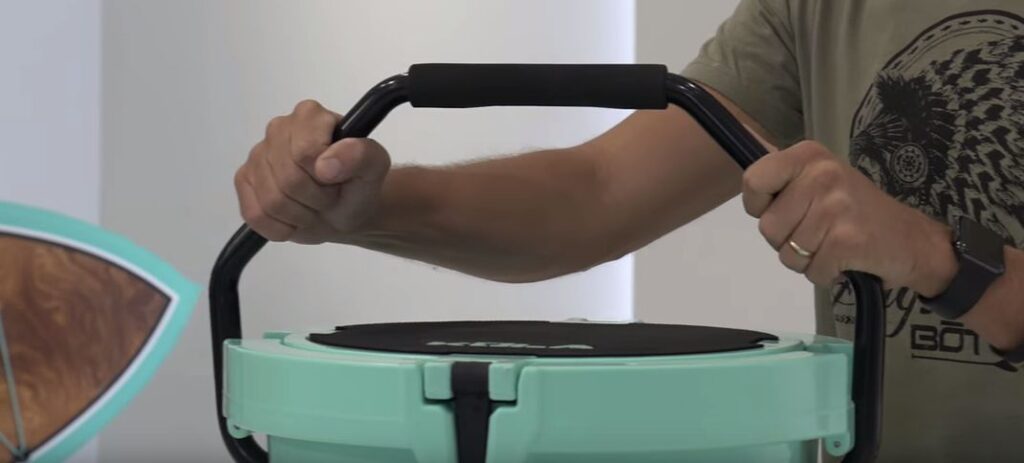 Both the Kula and the Yeti Roadie have a stainless steel handle with a cushioned grip that rotates up from the side to make for easy carrying.
Should Strap Attachment

The Kula also has an optional shoulder strap that you can buy so you can more easily carry your cooler whilst keeping your hands free.
Non-Slip Feet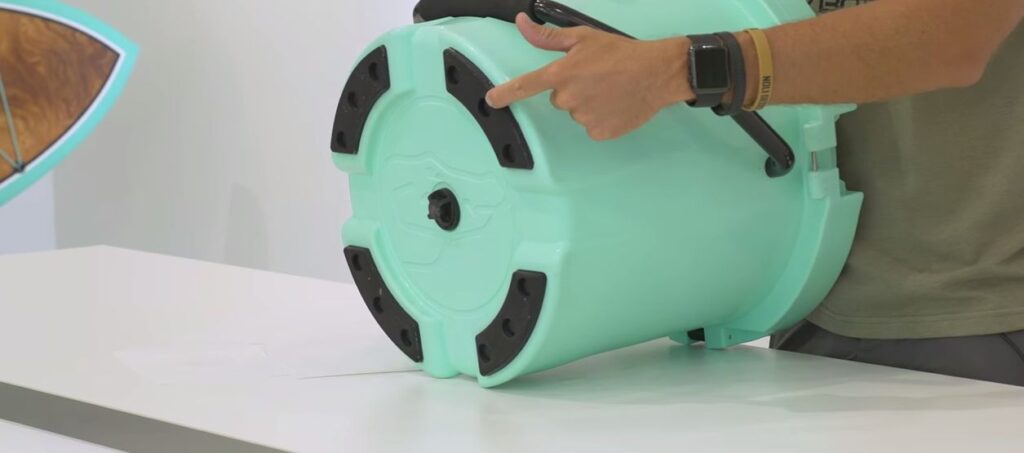 Both coolers have rubber non-slip and non-marking feet that keep the coolers from sliding around in your truck, on your boat/board or wherever you may be using it.
Given that the Yeti is wider it would have a lower center of gravity and thus be less likely to tip over. That's something you need to be careful of with the Kula if you fill it completely to the top.
5-Year Warranty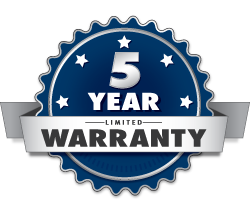 Both coolers are backed by a 5-year warranty against manufacturers defects.
The warranty only applies to the original owner of the Kula and doesn't cover normal wear and tear or damage by accident or misuse. It only covers if the cooler breaks through no fault of your own.
Kula Softy vs Yeti Flip
I'll do a full write up of the difference between the Kula Softy vs the Yeti Flip in a future article.
But looking at the two different coolers they are extremely similar with the major difference again being the square vs round.
Both have waterproof zippers, tough material exteriors that are water and tear resistant.
Both have a shoulder strap and top carry handle.
The Kula has Molle webbing for accessory attachments while the Yeti has it's own "Hitchpoint Grid" which is similar to Molle but only for Yeti products.
Both are a similar price, with similar amounts of insulation and both will keep ice for approximately 2-3.
KULA SOFTY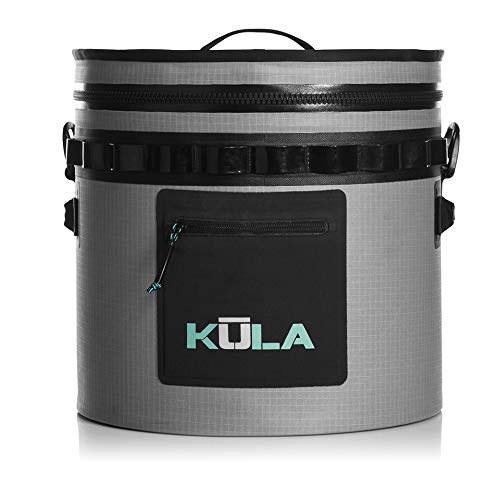 Kula Softie 5 (20-Quart):
---
Kula Softie 2.5 (10-Quart):
YETI FLIP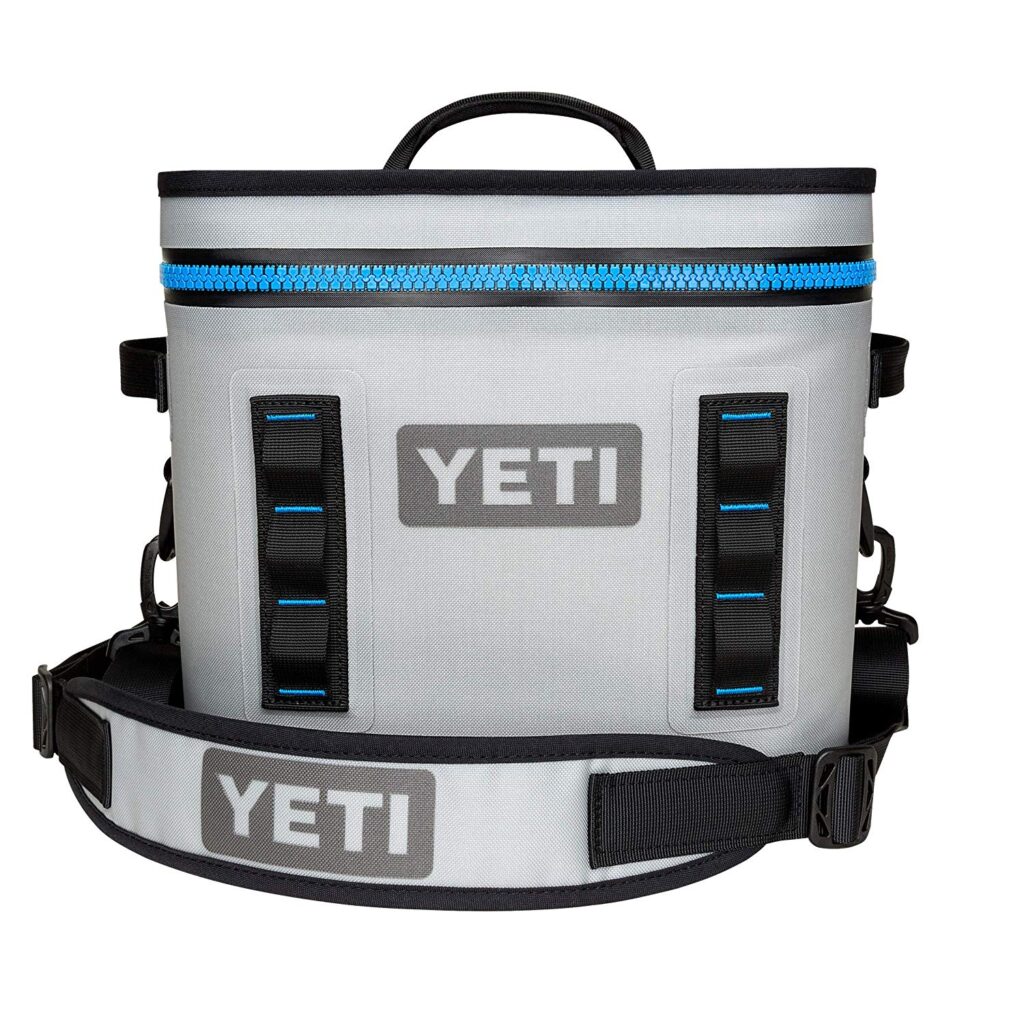 Yeti Hopper Flip 18:
---
Yeti Hopper Flip 12:
Now obviously the Loadout Bucket is much cheaper than all these products, but it's important to note that the LoadOut Bucket is NOT a cooler and has no insulation and doesn't even come with a lid. It's a much more simple product, thus the obvious price difference.
Problems with KULA Coolers
The Kula looks like a great cooler but it isn't perfect and has some problems that you should be aware of.
It Isn't Cheap
It's not the cheapest small cooler on the market and there are other roto-molded coolers out there that have similar benefits but offered at a more affordable price.
The Ozark 26-Quart cooler offers many of the same features at the Yeti Roadie or the Kula cooler for less than half the price.
Ozark 26-Quart Cooler:
Only Small Sizes Available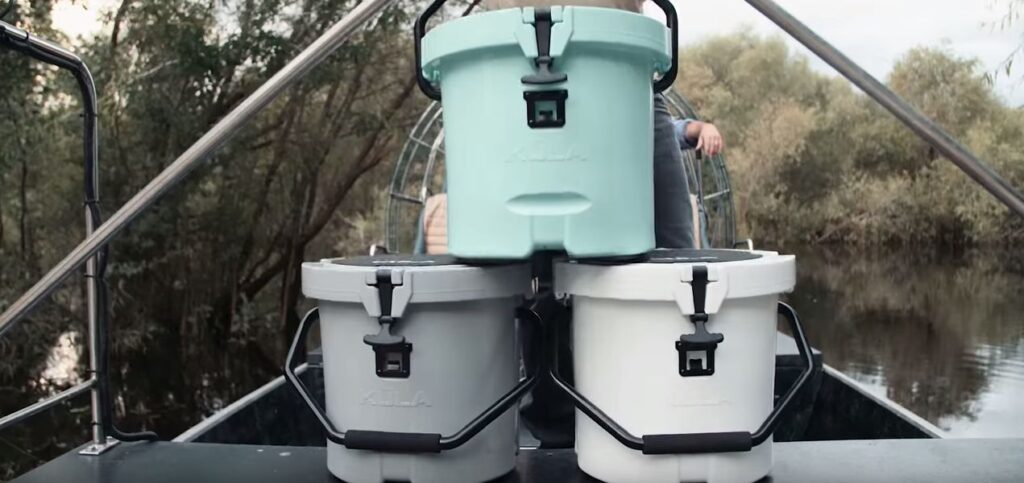 The Kula cooler only comes in 2 sizes – 2.5 gallon and 5 gallon. This equates to 10-Quart and 20-Quart and it doesn't go any bigger.
Yeti has coolers ranging from 8-Quart with their Yeti Flip 8 all the way up to 300-Quart+ with the absolutely massive Yeti 350, and lots of other sizes inbetween.
If you're looking for a personal cooler then the Kula is fine, but if you want something bigger to suit multiple people or a family then you'll need to go with Yeti or another brand.
Ice Retention Isn't As Good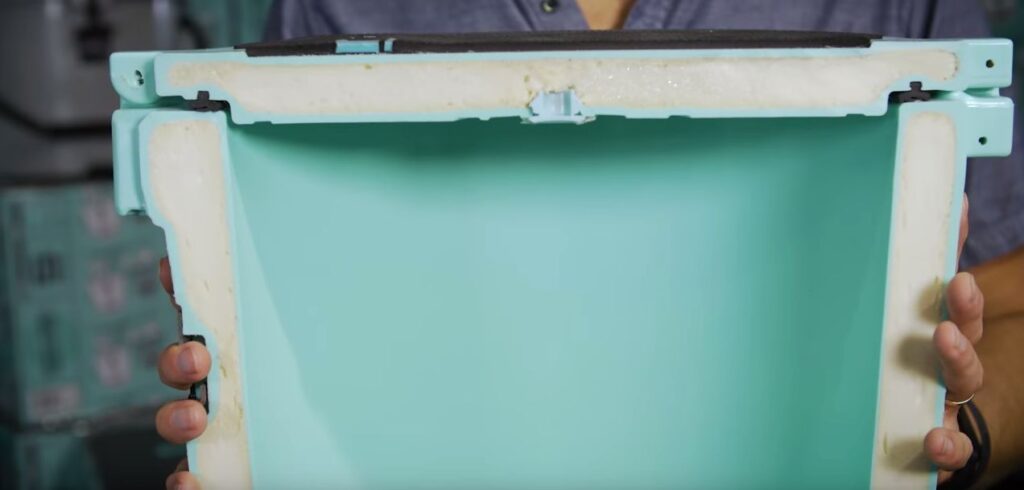 The Kula has thinner insulation than the Yeti and thus the ice retention won't be as good.
It'll still be much better than a cheap lunchbox cooler that you might pick up from your local hardware store though.
Drain Plug On The Bottom Is A Strange Choice
I still don't get it and I don't see what advantage a drain plug on the bottom offers.
The Yeti drains about 99% of its water using a drain plug on the side and you don't have to tip it to open the drain plug.
Maybe they just couldn't get a drain plug on the side of the Kula because it is round and would leak.
None of these problems are deal breakers in my opinion, but I feel it's important to know the downsides before you purchase a cooler.
Where Can You Buy KULA Coolers?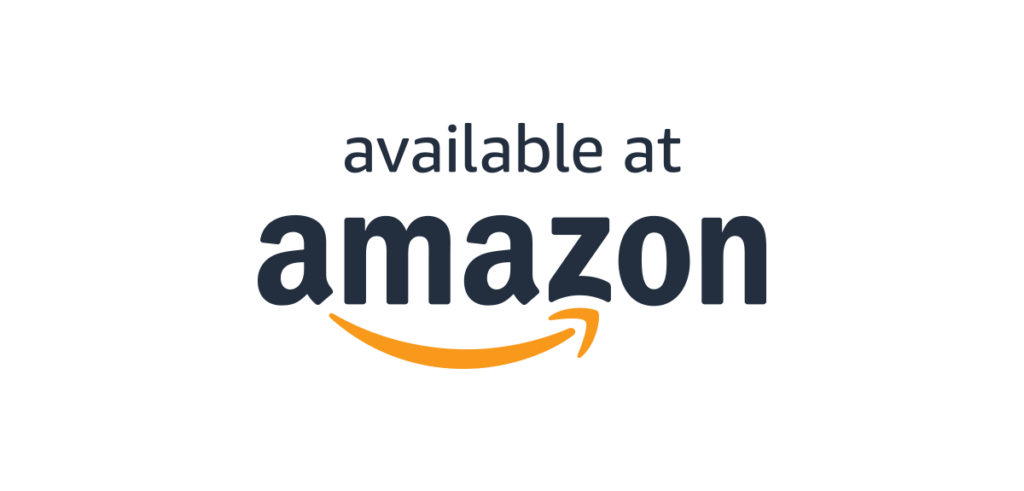 Kula Coolers have minimal distribution in stores across the USA, appearing on only a select number of stores in the western states.
This means if you want to buy a Kula cooler you'll likely need to go online.
You can purchase directly from their website or you can purchase their coolers from Amazon. Buying from Amazon sometimes gives you a discount and usually offers you free shipping also.
To see the Kula on Amazon click one of my affiliate links below:
Kula 5-Gallon:
Kula 2.5-Gallon:
Kula Softie 5 (20-Quart):
Kula Softie 2.5 (10-Quart):
My Recommendation: Kula For BOTE Owners, Otherwise YETI

The Kula is the perfect cooler for those who already own a BOTE stand up paddle board. It fits perfectly into their bucket attachment and it just makes sense as part of a SUP rig.
The Kula could also be great for fishing and could be a good replacement for a 5-Gallon bucket.
However, outside of these particular niche cases I would personally prefer the Yeti Roadie over the Kula.
It keeps ice that little bit longer, I find the square size easier to pack in my car or van and also easier to carry and use. The Yeti is also slightly cheaper than the Kula, meaning I can save some money.
I don't quite understand the advantage of round over square, so for me Yeti would be my pick.
But both of these coolers are high quality coolers and if you purchase either it'll likely last you a lifetime.
To see the latest price or purchase either of these coolers simply click my Amazon affiliate link below:
See the latest price and details of KULA Coolers at Amazon
See the latest price and details of YETI Coolers at Amazon
Other Cooler Recommendations
If neither the Yeti nor the Kula seems to be exactly right for you and you want to explore some other options here are some other small cooler recommendations that you can look into.
Ozark 26-Quart Cooler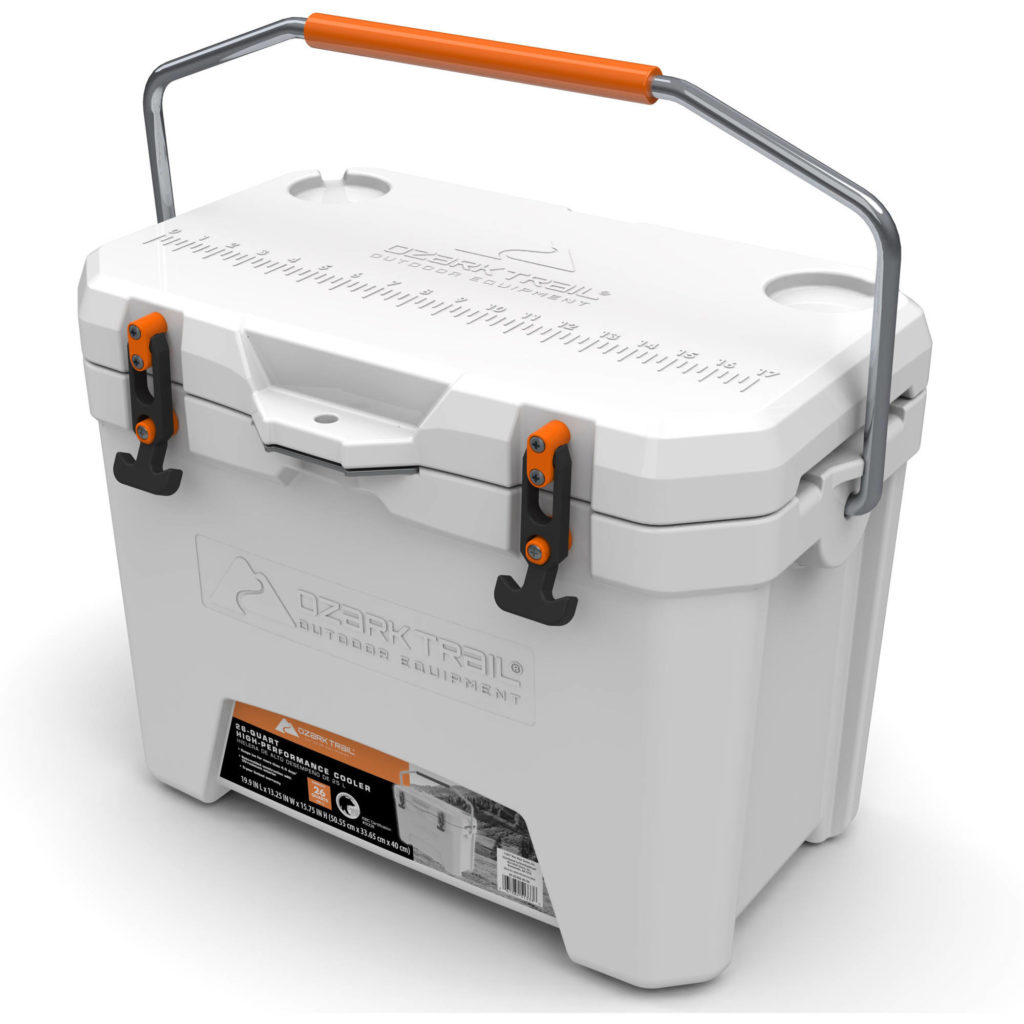 The Ozark 26 is a smaller cooler very similar to the Roadie but sells for approximately half the price.
It has built in cup holders in the lid and similar features – non-slip feet, rubber latches, freezer grade gasket, metal handle, roto-molded construction etc.
The build quality isn't quite as good as the Yeti and neither is the ice retention, but it's still quite good and it's the cheapest roto-molded cooler out there.
Ozark 26-Quart Cooler:
Read my full Ozark Trail cooler review
Lifetime Cooler 28-Quart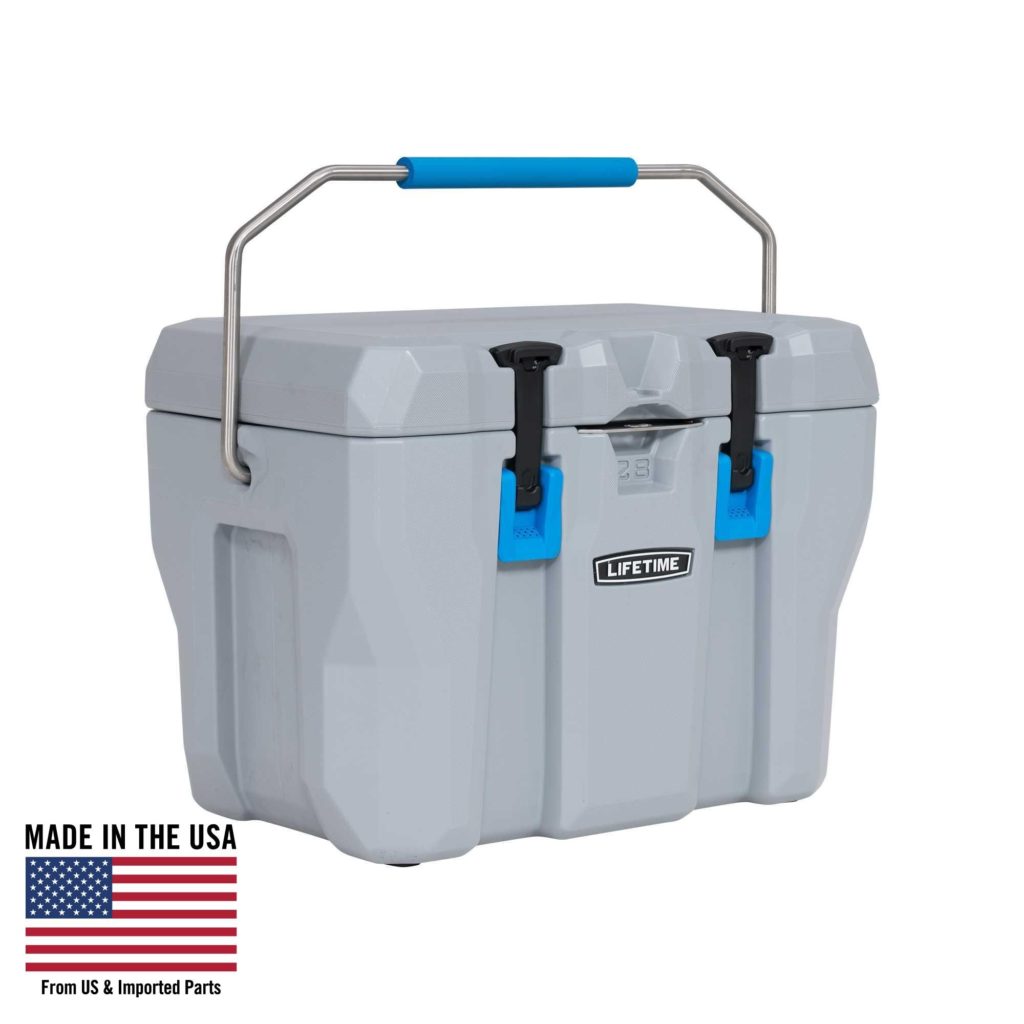 The Lifetime 28-Quart cooler is similar to the Ozark/Yeti but it is made locally in the USA.
It has a built in bottle as well as very easy to use cam latches.
It's certified bear proof and has good ice retention. All around a great little cooler for a good price.
Lifetime 28-Quart Cooler: