The Yeti LoadOut Bucket is a stronger, better and more expensive version of the traditional 5-gallon bucket. But are there any other buckets out there like the Yeti LoadOut?
Truthfully when it comes to 5-gallon buckets there aren't a lot of options out there. The majority of buckets are just "me-too" versions of the traditional bucket with a similar plastic mold and the same thin metal handle with thin plastic grip.
Below are the best Yeti LoadOut Bucket alternatives.
1. Shurhold Deluxe Bucket: Most Similar Option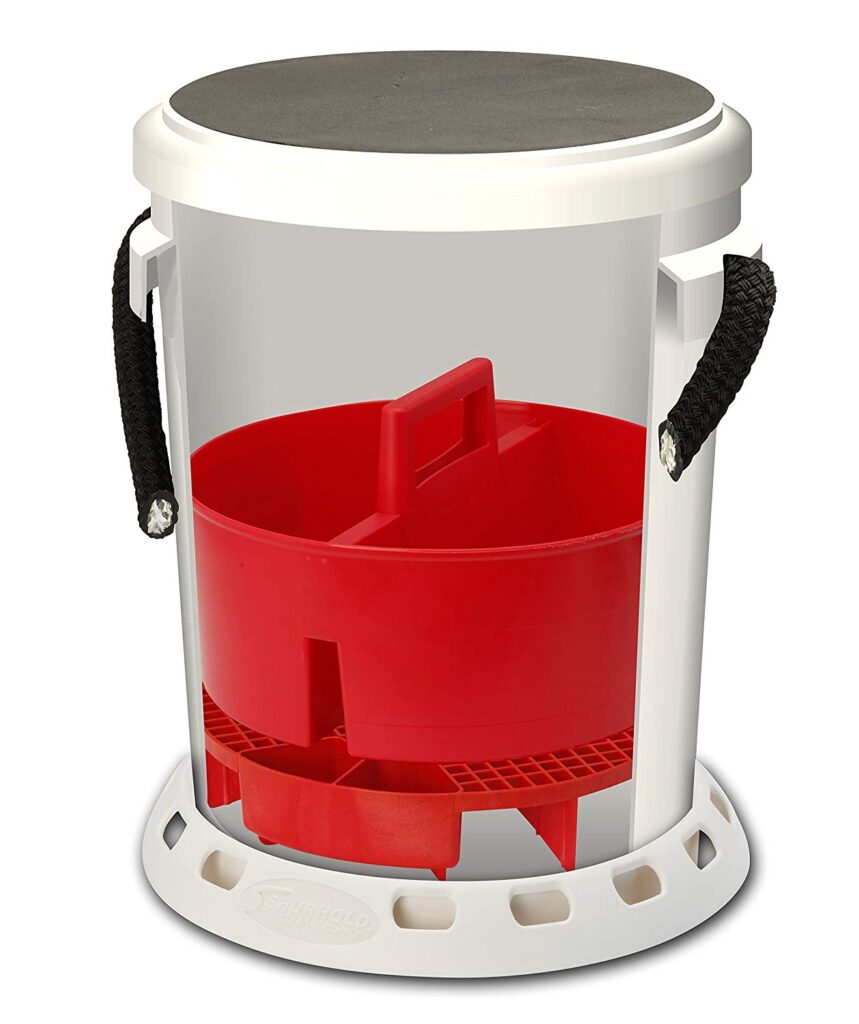 Shurhold Bucket:
Shurhold Bucket + All Accessories:
The Shurhold Deluxe bucket is a pretty standard 5-gallon bucket but they have replaced the thin metal handle that easily breaks with a thick and strong 3/4 inch nylon rope handle.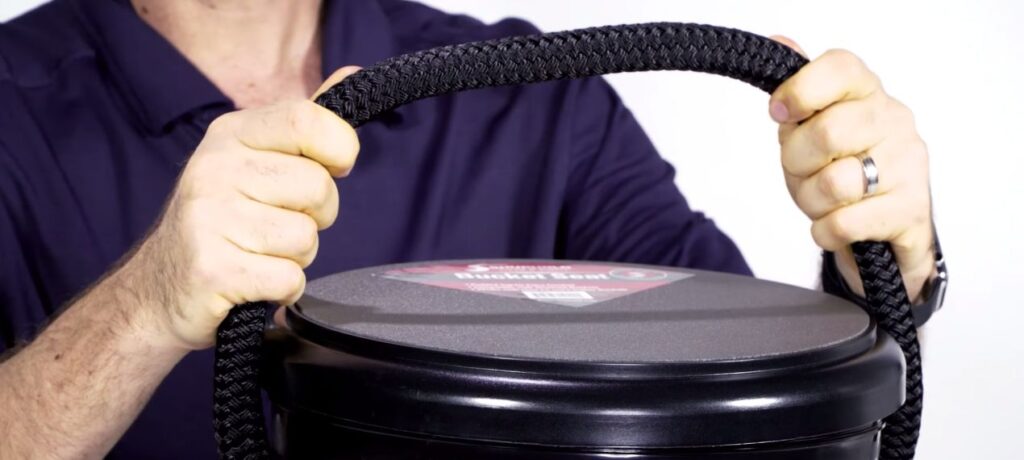 This handle makes for more comfortable carrying and it won't rust or break like the traditional handles do.
The Shurhold Bucket by itself sells for approximately half the price of a Yeti Bucket but overall it isn't that impressive by itself.
The accessories that come with the Shurhold Bucket is what turns it from just a regular 5-gallon bucket with a rope handle to a deluxe bucket that helps keep your organised and makes life easier.
The accessories that come with the deluxe bucket are pretty useful.
Bucket Seat Lid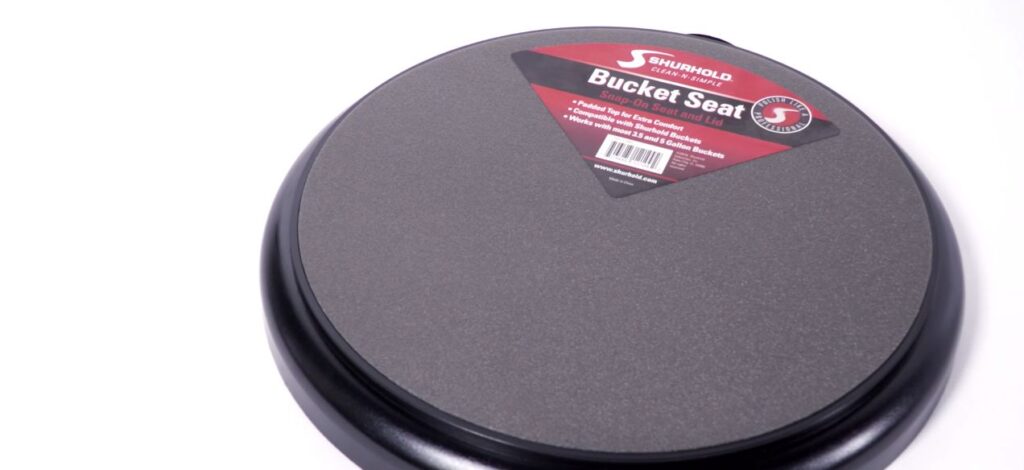 The bucket seat list nicely clicks on to the top of the Shurhold bucket, keeping it in place and stopping the contents of your bucket from spilling out onto the floor.
The lid also has a top cushion layer for extra comfort which makes it great as a seat as it won't hurt your bottom as much.
It's also made strong so you can use it as a step stool to get up to high to reach places.
Bucket Base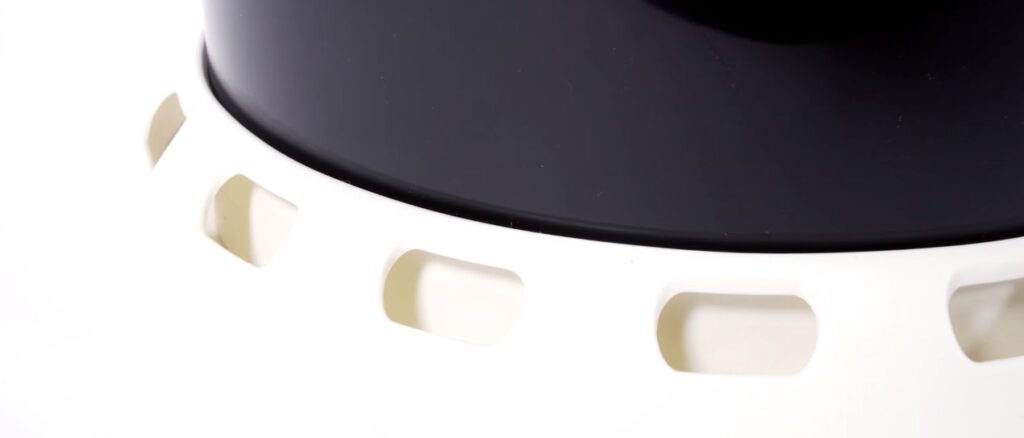 The bucket base is a soft a pliable plastic a lot like the non-slip rubber ring the Yeti Bucket has.
The base is non-slip and non-marking so it will keep your bucket fixed firmly to the deck of your boat, back of your truck or wherever you use it and the bucket won't slide around and it won't scratch the floor.
Perforated Caddy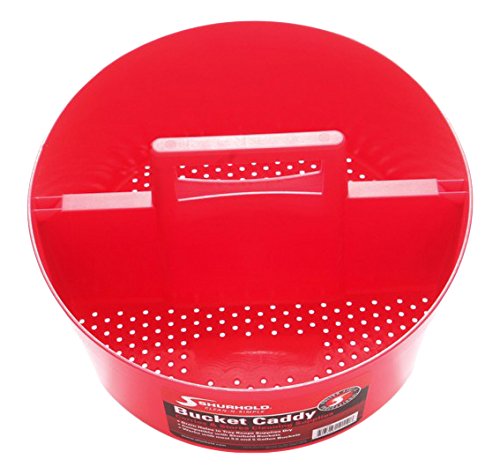 The red perforated caddy slides into the bottom of the Shurhold Bucket (or any other 5-gallon bucket) and helps you to keep things organized.
It is split into two compartments with a center handle to easily lift it in and out of the bucket.
The bottom is perforated so it doesn't collect water or dirt and helps your items stay dry and clean.
The Yeti Bucket Caddy is different in that it sits at the top of the bucket and doesn't slide to the bottom. It also has 3 compartments (1 half, 2 quarters) and the handle retracts down when in the bucket.
Bucket Grate

The bucket grate is a raised platform that goes at the bottom of your bucket to keep items out of the dirt and water.
It is perforated to let water and dirt through and the bottom is designed with channels that stop water from splashing up onto your items.
It also has 2 built in measuring cups that you can use to ensure you use the right amount of soap.
Accessories Can Be Used With Any Bucket
While the Yeti LoadOut Bucket accessories are made specifically for Yeti Buckets the Shurhold accessories are designed to work with any 5-gallon bucket, even the Yeti Bucket.
The accessories are also cheaper than the Yeti Accessories.
Below you can see a comparison between the Shurhold and Yeti Bucket and accessories.
SHURHOLD BUCKET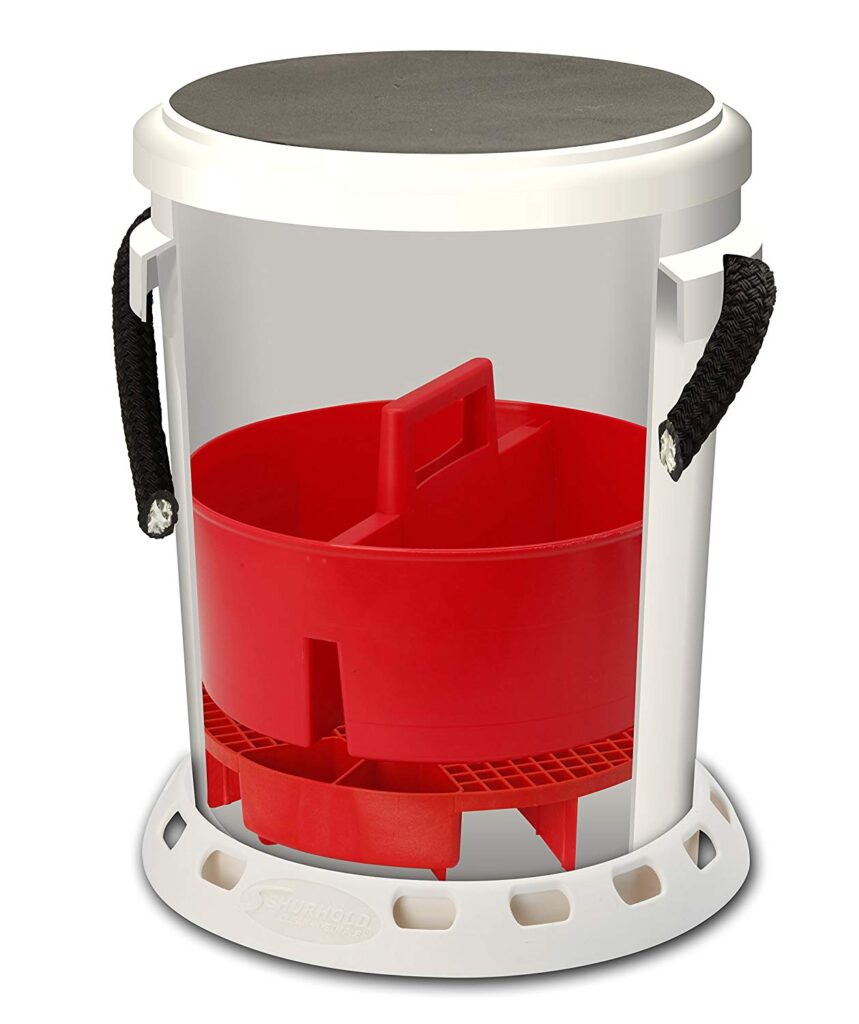 Shurhold Bucket:
---
Shurhold Lid:
---
Shurhold Caddy:
---
Shurhold Grate:
---
Shurhold Base:
YETI BUCKET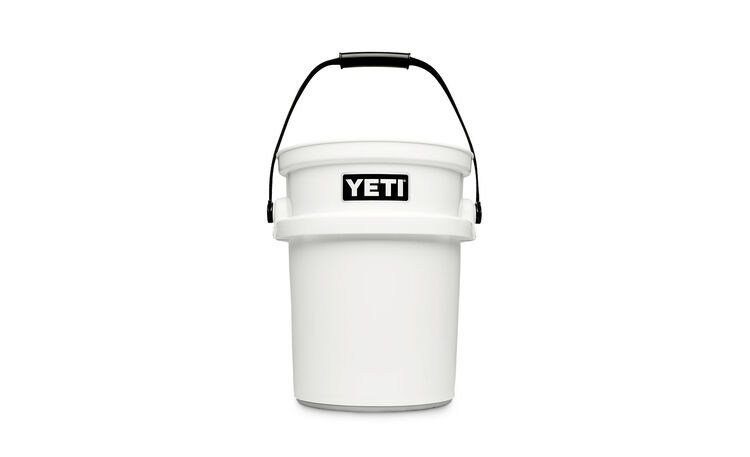 Yeti LoadOut Bucket:
---
Yeti LoadOut Lid:
---
Yeti LoadOut Caddy:
---
LoadOut Utility Belt:
Huck Performance Bucket: Most Expensive Option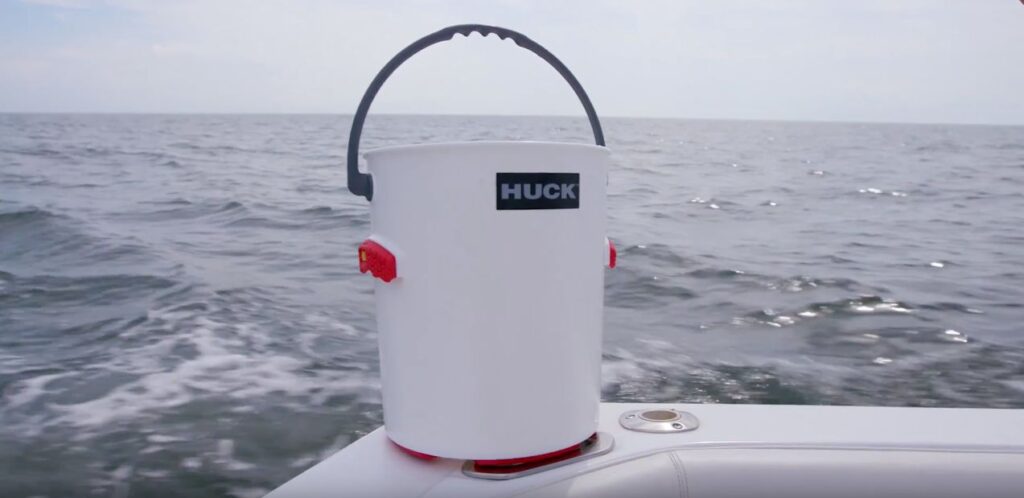 If you thought $40 was a lot to pay for the Yeti Bucket wait until you see the price of the Huck Performance Bucket. At over $100 just for the bucket, this is the most expensive option on the market.
Huck Performance 5-Gallon Bucket:
This bucket is way more expensive than the Yeti Bucket so what makes it worth the extra cost?
Stronger Than Any Other Bucket: SpryTech Plastic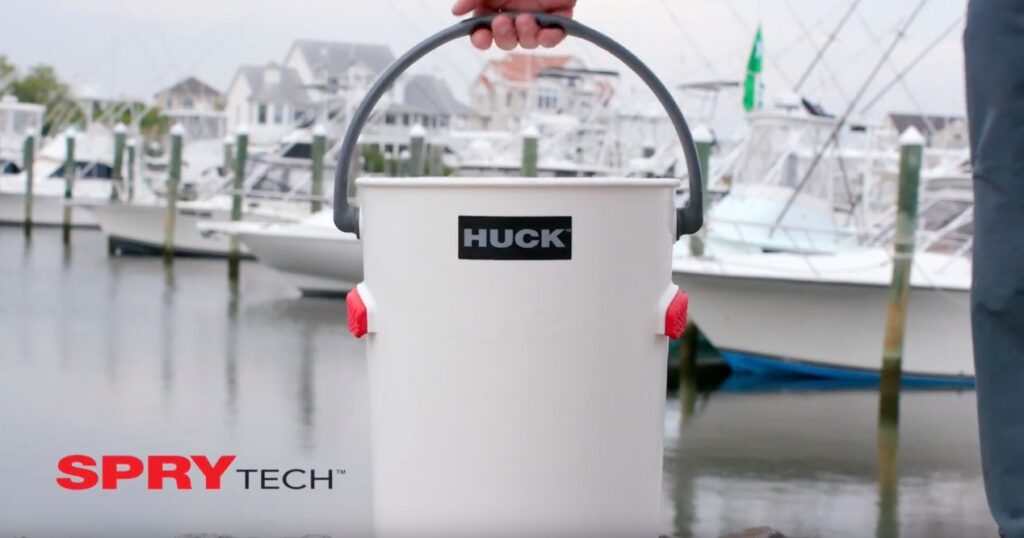 Rather than using HDPE, which is the plastic all 5-gallon buckets are made out of including the Yeti, the Huck Bucket uses a performance polymer call SpryTech.
SpryTech (also known as Zytel ST801AW) is a performance plastic that is super tough and impact resistant. It's so strong that it is used as a metal replacement for some car parts.
The Huck Bucket is designed to be stronger than any other bucket and can withstand falls as far as 2 stories, whilst full of water, without breaking.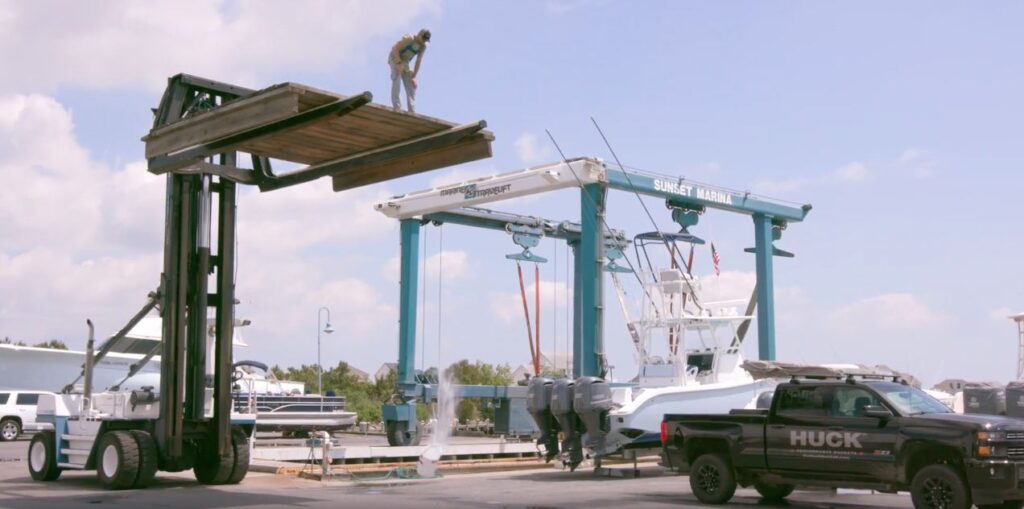 Non-Skid Feet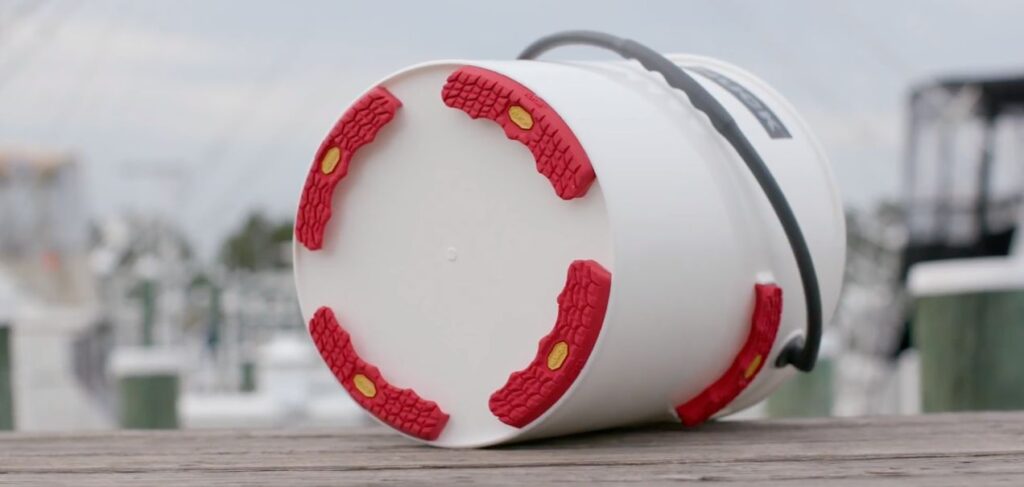 The Huck Bucket has 4 non-slip and non-marking feet pads which both raise up the bucket so you can spray underneath it as well as make it grip to any surface.
These feet are so grippy they won't slide around, even if the surface you put them on is wet.
They also have finger grooves and are indented so you have more control when pouring and can even hold the bucket upside down with just your fingers.
Super Strong Handle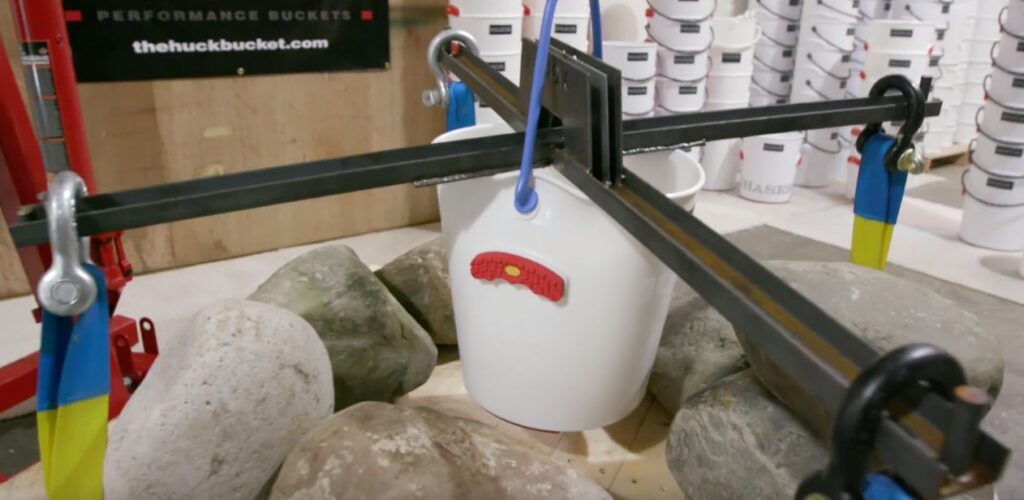 The handle of the Huck Bucket is made super strong and can handle up to 600 lbs of weight without breaking.
It is reinforced so it won't pop out of the bucket like cheaper bucket handles do and it has a StayPut system so it'll stay in the exact position you leave it in, meaning it'll be easier to grab and go.
The handle is much wider than a regular bucket handle and has finger grooves for comfort so you can carry a full bucket without your hands getting sore.
Not As Heavy as a Yeti Bucket
The design of the Huck Bucket is super strong, yet lighter than the Yeti LoadOut Bucket.
The Huck Bucket weights just 3.2 lbs whereas the Yeti Bucket weighs 5.8 lbs. This is a pretty big difference.
A cheap 5-gallon bucket on the other hand weighs approximately 1 lbs.
Gripped Side Handles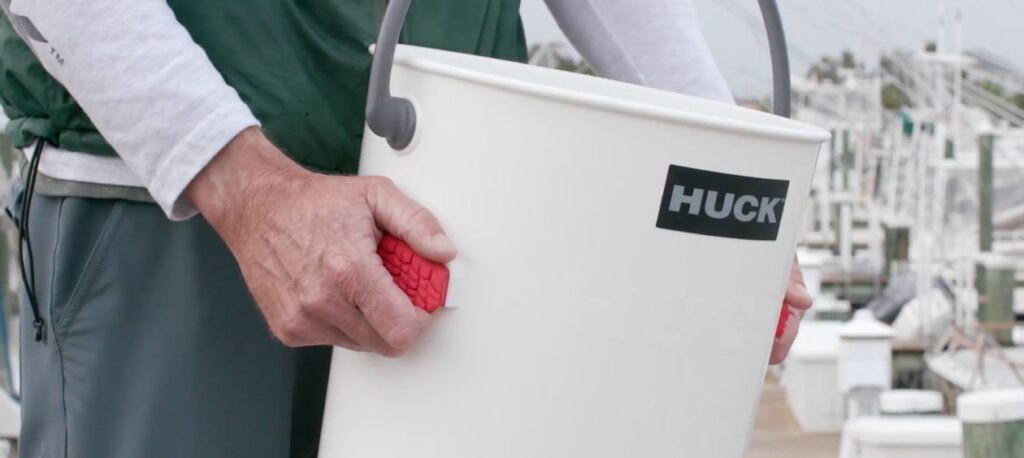 The Huck Bucket has gripped side handles they call "Spagetti Handles" as you use them similar to a pot you'd cook spaghetti in.
These use the same gripped rubber the base of the bucket uses and has finger indents for easier carrying.
These gripped side handles also act as stoppers when stacking multiple buckets on top of each other so they won't get vacuum stuck together.
Lifetime Guarantee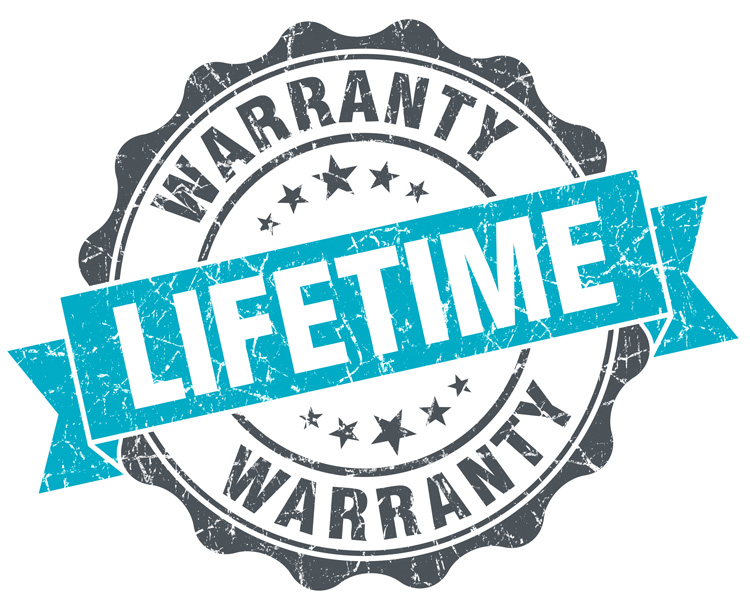 The Huck Bucket comes with a Lifetime guarantee, whereas the Yeti only comes with a 5-year guarantee.
Huck are so confident in their bucket they say that if you aren't satisfied with the bucket you can return it to them at any time for repair, replacement or a complete refund.
They will also repair buckets damaged through wear and tear for a reasonable charge.
So if you buy this bucket you know that it will last you a lifetime.
Made in the USA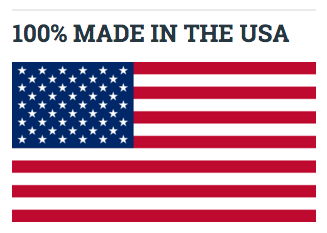 Huck buckets are manufactured in the USA, whereas Yeti buckets, like other Yeti products, are manufactured overseas in either the Philippines or China.
So if you want a bucket that is made locally then Huck is a great choice.
No Accessories…Yet
One of the major downsides of the Huck Bucket is that there are no accessories yet.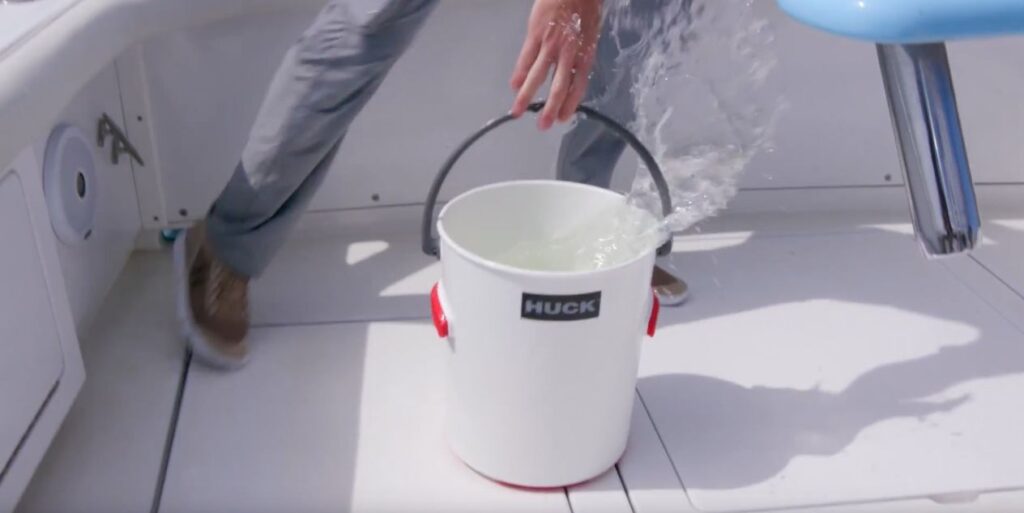 They don't sell any lids, any caddies or any utility belts. But they have said that they plan to release different accessories (starting with a lid) in the near future.
You can however add a lot of generic 5-gallon bucket accessories to the Huck Bucket.
Click here to see the best 5-gallon bucket accessories
Customizations
Huck are also able to customize their buckets for you with everything from our company logo to even a close up of your face.
They use the same 10-year labels for their customizations as they do for the Huck label. So you know your label will still be looking great in 10 years time.
Discounts If You Buy More Than 1
If you're looking to buy multiple Huck Buckets they do offer a discount through their website if you are buying more than 1.
Below are the different prices currently on offer for bulk orders:
5-9 – $89.95
10-19 – $84.95
20-49 – $79.95
50+ – $75.95
Is It Worth So Much More Than The Yeti Bucket?
The Huck Performance Bucket is worth approximately the same as the Yeti Bucket PLUS all it's accessories.
For me the Yeti Bucket is so strong and well made that the slight improvements the Huck has (finger grips on the feet, better side grips etc) doesn't outweigh the benefits of having all the accessories of the Yeti bucket like the lid, caddy and utility belt.
For that reason I still think the Yeti is a better buy, but you may feel differently.
Huck Performance 5-Gallon Bucket:
3. Kula Cooler: 5-Gallon Bucket Cooler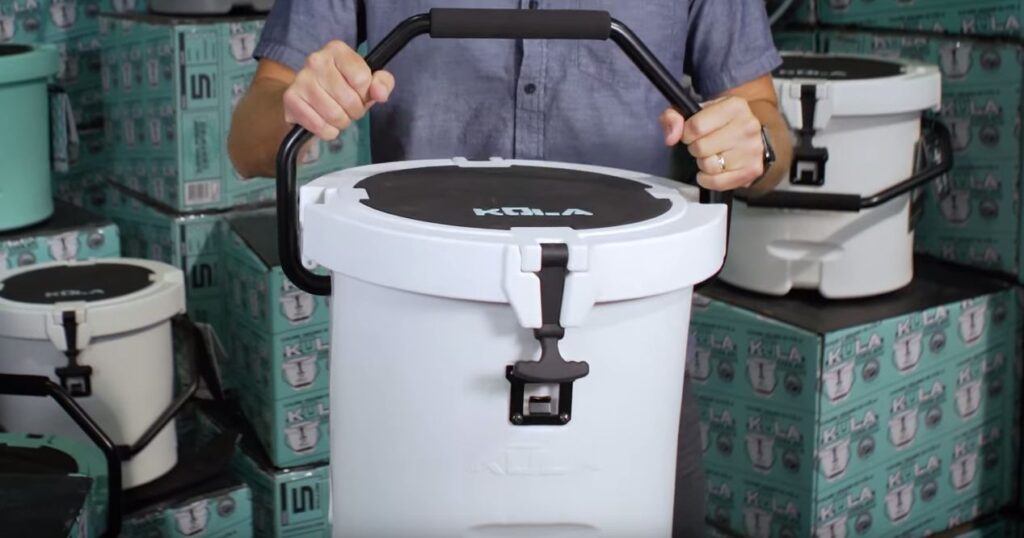 The Kula Cooler is an insulated 5-gallon bucket that can hold ice for 3-5 days and has many cool features that you'll love.
If a Yeti Bucket had a baby with a Yeti Cooler then you would get something similar to the Kula Cooler.
Roto-Molded Tough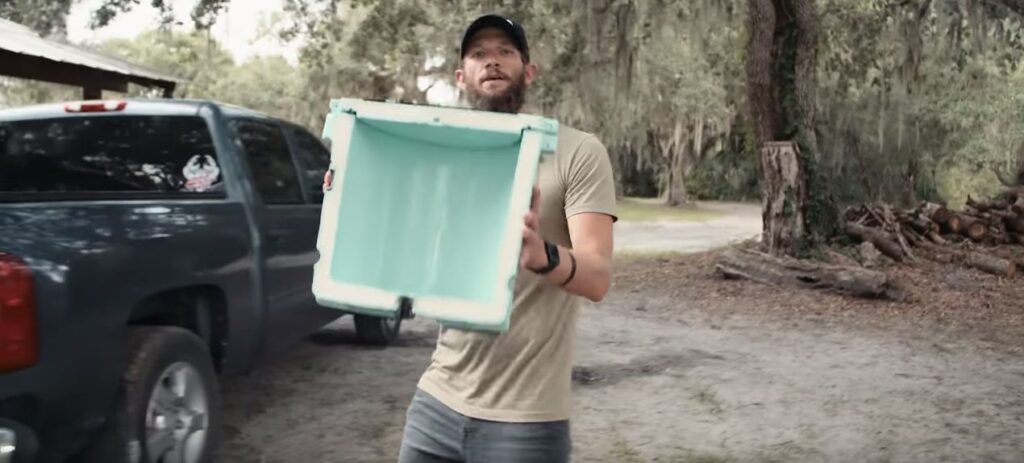 The Kula is made with roto-molded plastic, just like Yeti coolers, and then injected with high-density insulating foam making it even stronger.
This is going to be tougher than the LoadOut Bucket and will handle anything you throw at it.
Insulated and Padded Lid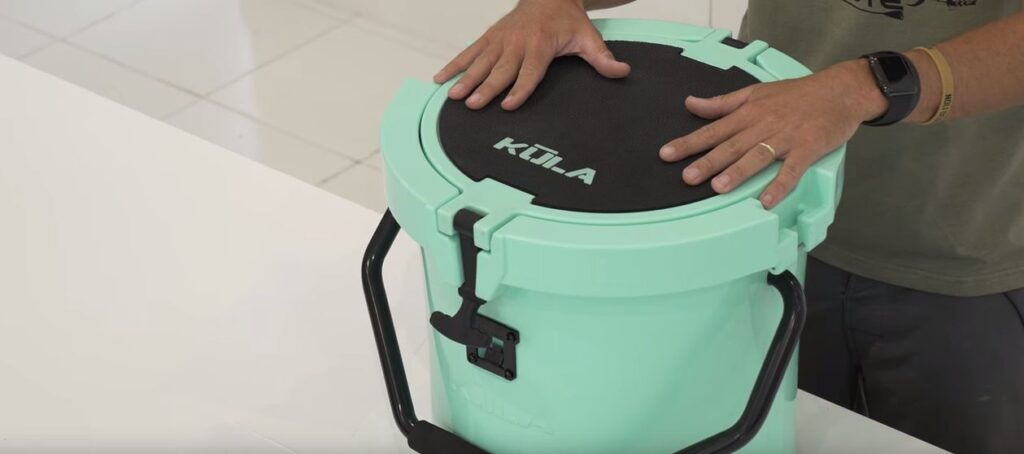 The lid of the Kula Cooler is insulated like the main body of the cooler and has a freezer grade gasket and pull down rubber latch to keep the cold air in and the warm air out.
It also has a cushion "Lid Trax" on the lid that makes it more comfortable to sit on.
Strong Stainless Steel Handle + Shoulder Strap Option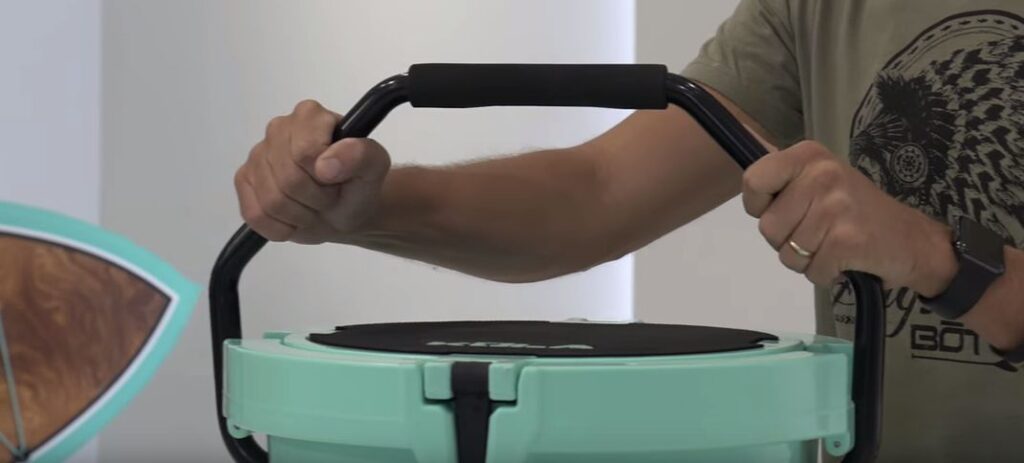 The Kula has a strong, thick and padded stainless steel handle that pulls up and clicks into place for easy carrying.
The rubber pad in the center of the handle makes for more comfortable carrying. Much more comfortable than a regular 5-gallon bucket.
Drainage Plug + Bottle Opener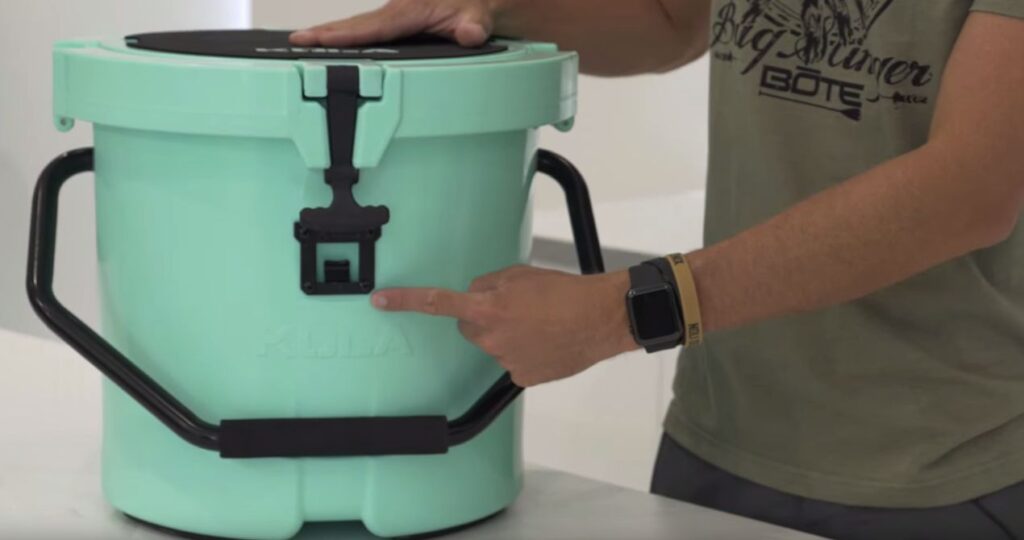 Very few 5-gallon buckets have a built in drainage plug or bottle opener, but the Kula comes with both of these.
Similar Price To Yeti Coolers
The Kula is much more expensive than Yeti's LoadOut bucket and is more in line with the Yeti Roadie or Yeti 35 in terms of price.
KULA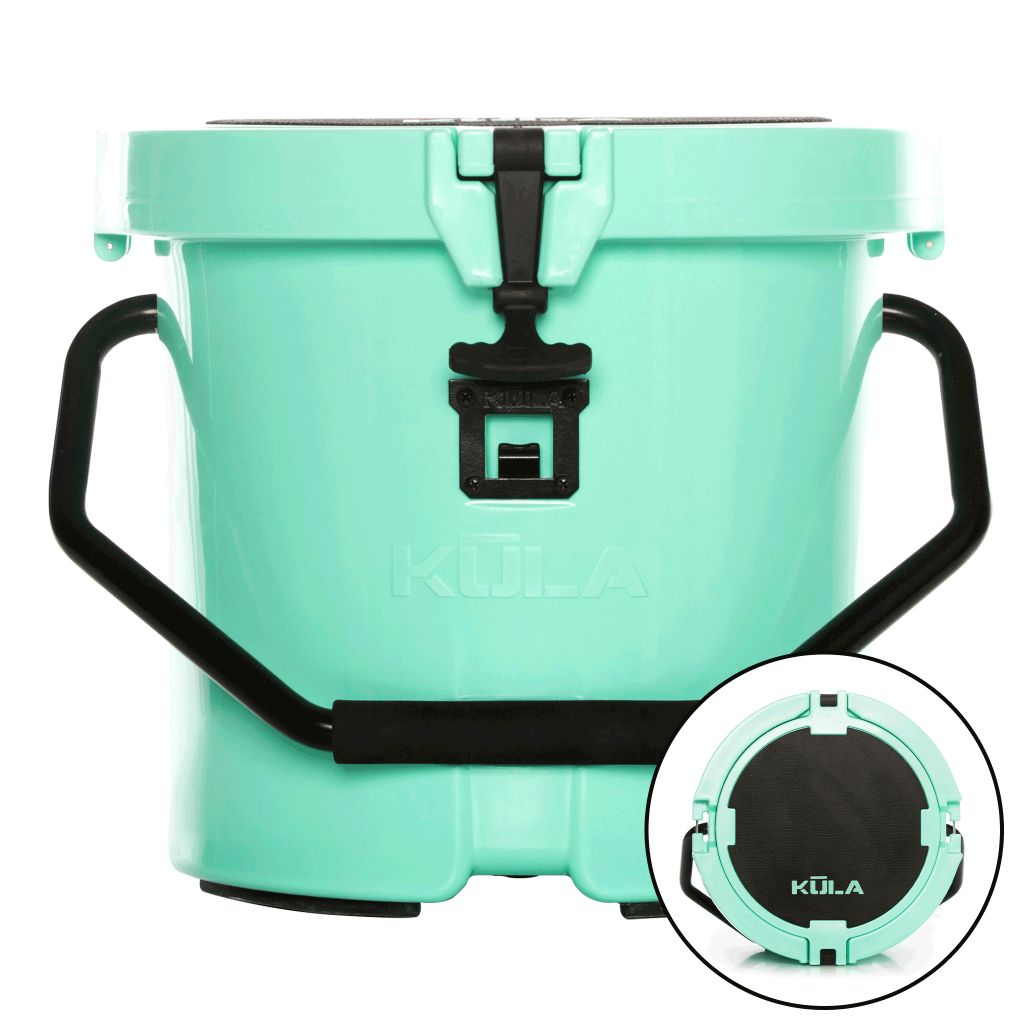 Kula 5-Gallon:
---
Kula 2.5-Gallon:
YETI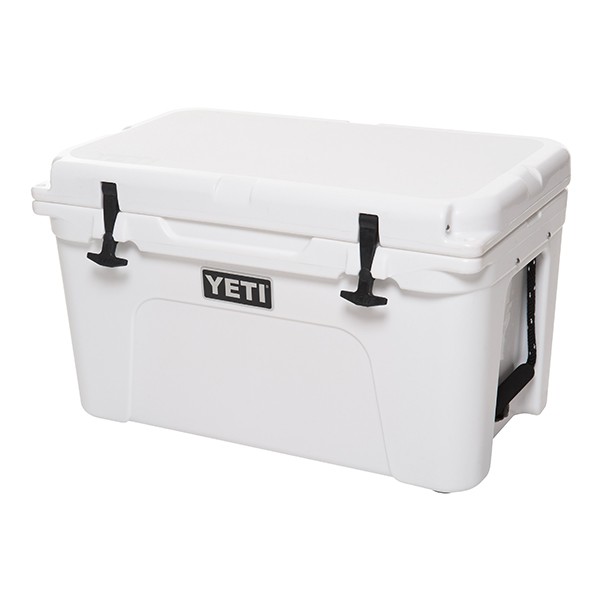 Yeti Roadie (20-Quart):
---
Yeti LoadOut Bucket:
4. Frabill Sit-N-Fish Insulated Bucket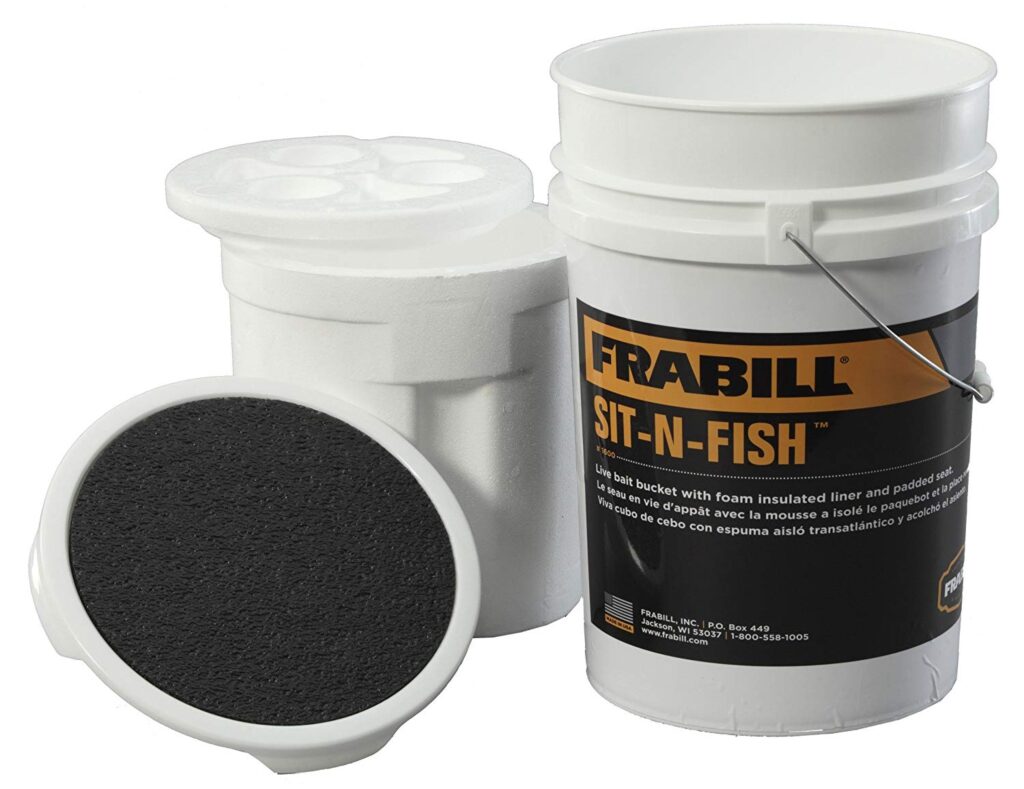 The Frabill Sit-N-Fish bucket is, like the Shurhold, a pretty standard bucket with some interesting accessories.
The Frabill is a 6-gallon bucket that stands a bit taller than other 5-gallon buckets and it comes with a padded seat as well as foam insulation so you can keep your bait cold and insulated during a long day fishing.
This bucket isn't anything crazy special, but it's got some decent features for a decent price.
Frabill Sit-N-Fish Insulated Bucket:
5. Ozark Trail Round Cooler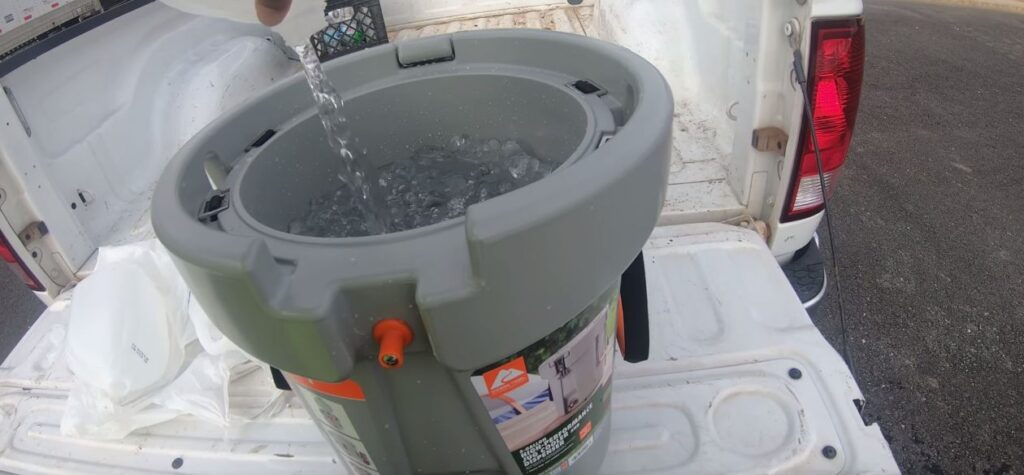 The Ozark Trail Round Cooler is a roto-molded and insulated 5-gallon bucket but it's much cheaper than the KULA Cooler mentioned above.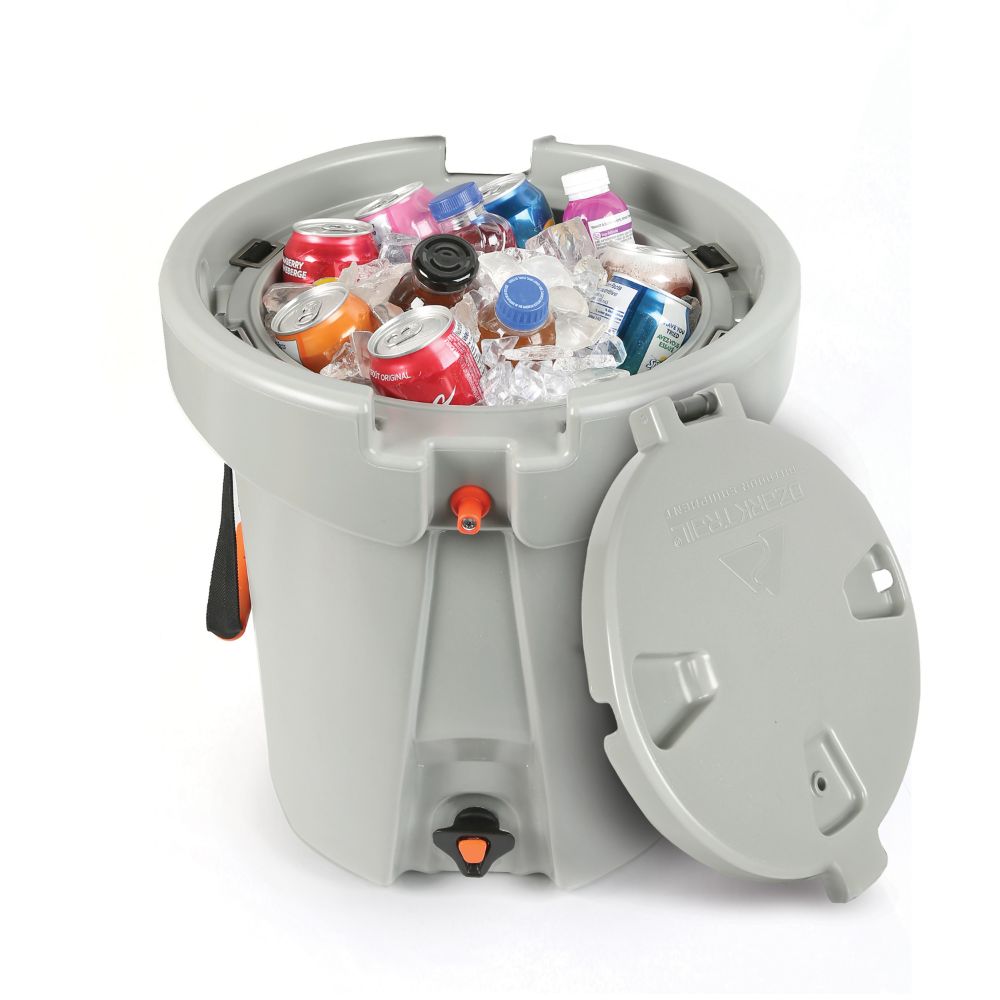 It has similar features to the Kula Cooler, but the ice retention isn't as good and the build quality isn't quite there.
It's still tough as nails, with thick roto-molded plastic and hard-set foam insulation and it can keep water ice cold for 2+ days.
The hinged lid has a rubber gasket to help stop spills and it has a pull down rubber latch to keep the lid firmly in place.
It has 2 side rope handles instead of a pull up metal handle like a regular 5-gallon bucket so you do need 2 hands to carry this one.
It has non-slip feet and also comes with a recessed spigot. You can use this as you would use a traditional 5-gallon bucket or you can use it as a drink dispenser/water jug (see my list of the best water jugs) or use it as a cooler. The choice is yours.
Click here to see the latest price of the Ozark Trail Round Cooler at Walmart.com
Read my full review of the Ozark Trail round cooler
6. Yeti Tank Coolers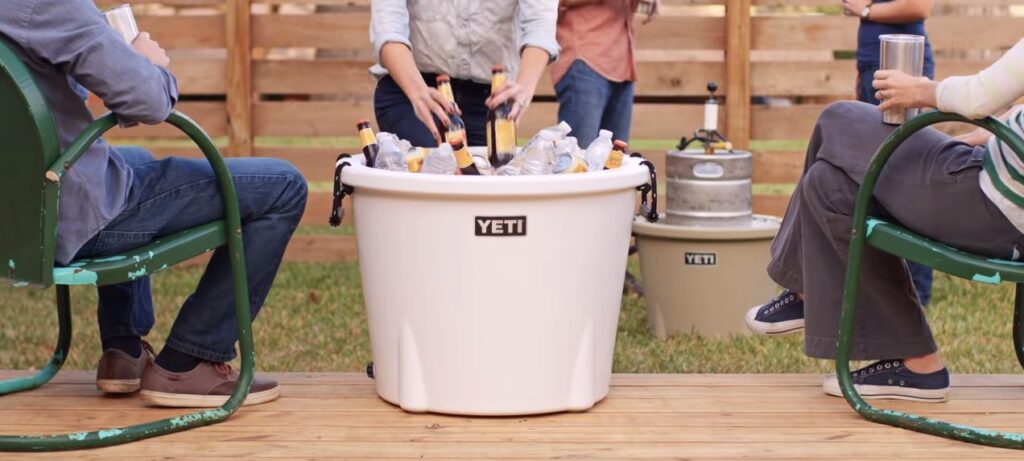 Yeti Tank 45:
The Yeti Tank isn't exactly an alternative to a 5-gallon bucket, but it is a round cooler.
It's much larger than a traditional 5-gallon bucket with the smallest size being 45-Quart or over 11-gallons.
This is a high-quality drinks cooler that is great for parties and barbecues.
It is well insulated to keep ice and drinks cold for 3+ days and the insulation also means that the cooler won't sweat and leak water onto the floor like stainless steel water buckets do.
It has non-slip and non-marking feet on the bottom so it won't scratch whatever surface you put it on and there is an optional lid you can purchase which improves insulation and doubles as a seat and cutting board.
Click here to read my full Yeti Tank review
Yeti Tank 45:
Yeti Tank 85:
7. Cheap 5-Gallon Bucket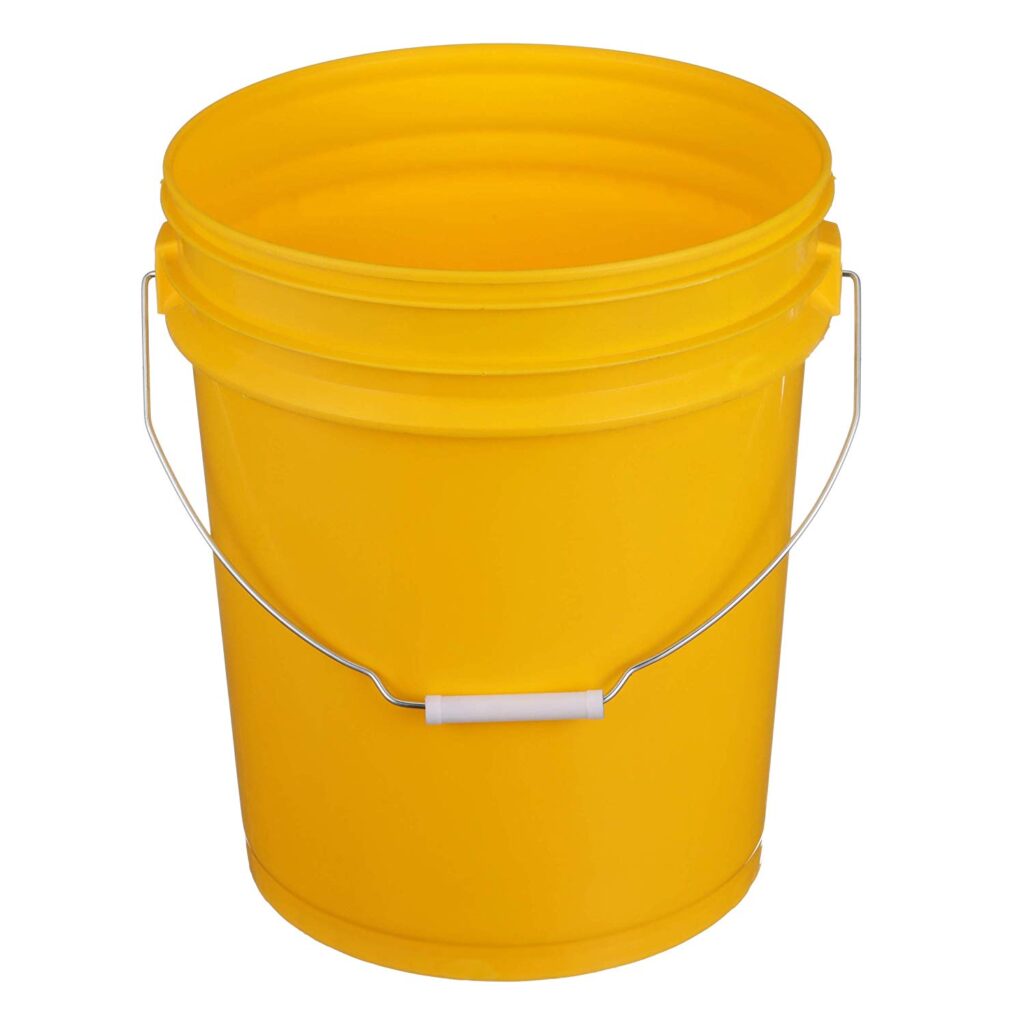 Last but not least you can always buy a cheap generic 5-gallon bucket.
Truthfully there is nothing really wrong with these and they do the job most people need them to do for an affordable price.
I work part-time in a cafe and we have a few of them that we use to pre-wash cups and well as to keep sugar and other food in (with a firm hold lid).
They stay basically stationary and aren't getting used and abused. Anything more expensive would likely be overkill so these cheap buckets do the trick.
Below are a few different cheap 5-gallon bucket options on Amazon, or you can pick them up from your local hardware store.
Cheap Generic Bucket 1:
Cheap Generic Bucket 2:
Cheap Generic Bucket 3:
Is a Yeti LoadOut Bucket For You?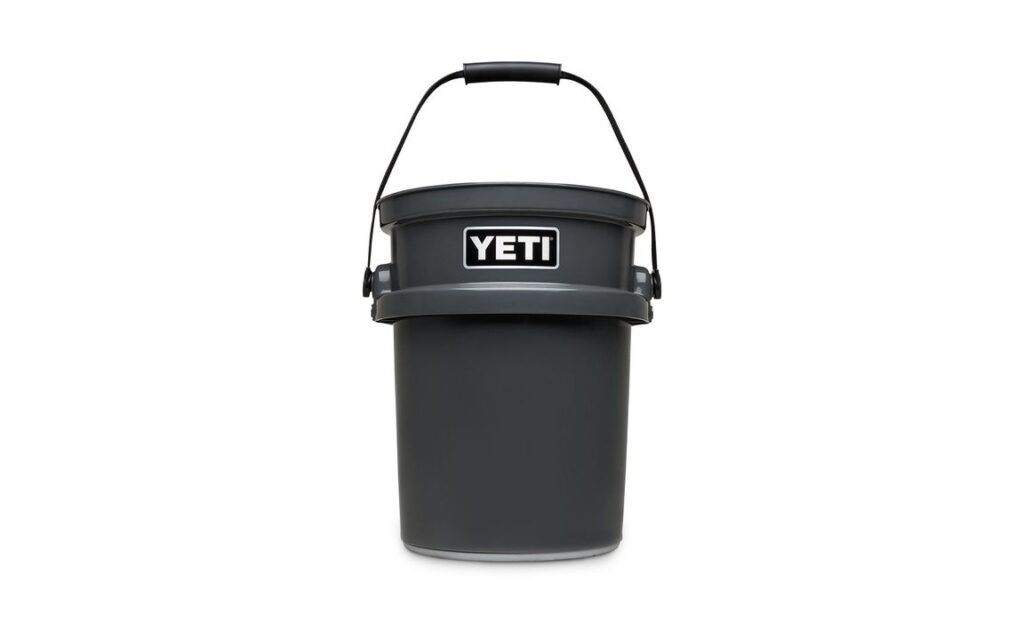 As you can see there aren't really many buckets like the Yeti LoadOut Bucket.
It's much thicker and stronger than a regular bucket and has some pretty great accessories. The lid, caddy and utility belt are all made tough and made to last.
At around $40 the Yeti Bucket isn't too expensive either. You're getting a big jump in quality for not a huge jump in price.
So maybe the Yeti LoadOut is going to be the best bucket for you.
Click here to read my full Yeti LoadOut Bucket review
Alternatively, you can see the latest price of the Yeti LoadOut Bucket plus customer reviews on Amazon by clicking my affiliate link below:
See the latest price of the Yeti LoadOut Bucket at Amazon
Still Not Sure What Bucket To Buy?
If you still aren't sure which bucket to buy then check out my list of the best 5-gallon buckets.
Or maybe you already have a 5-gallon bucket and want to get more use out of it?