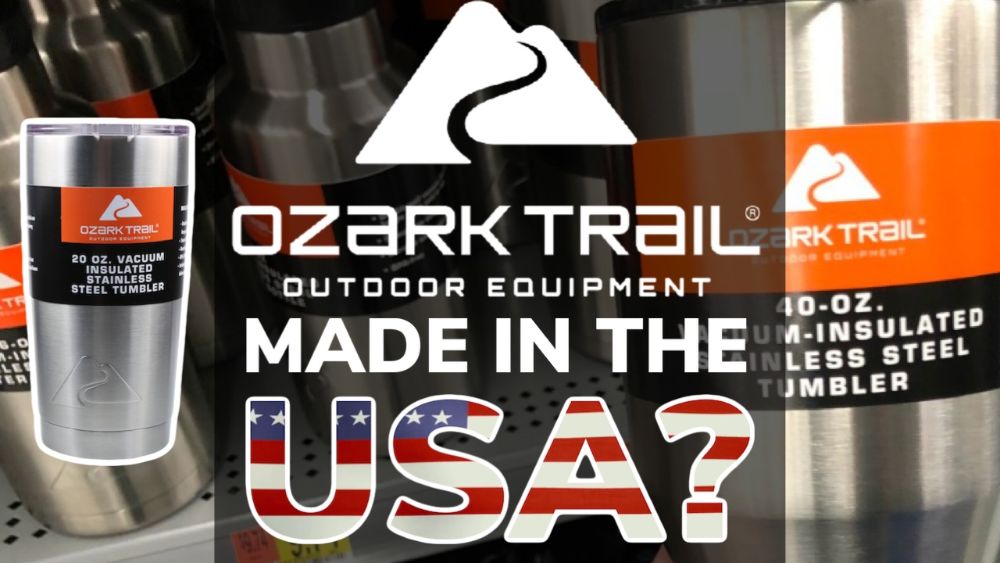 Ozark Trail are Walmart's brand of coolers and vacuum insulated tumblers and they are direct competitors to brands like Yeti and Hydro Flask. But are they made in the USA or are they made in China or some other overseas location?
Ozark Trail coolers and tumblers, bottles and other products are all manufactured overseas – predominately in China. The products say "made in China" on them and this is why they are able to sell them at such an affordable price.
Many other major brands who make coolers and tumblers also manufacture their products overseas. Yeti, RTIC, Canyon, Engel, K2 and many more.
Ozark Trail is a white label brand owned by Walmart and sold in Walmart stores. The majority of Ozark Trail outdoor gear is manufactured overseas and then sold in Walmart stores throughout the world.
Despite the majority of Walmart stores being in the USA I think it's pretty obvious to most people that most of their white label products aren't made in the USA.
Walmart is known for their low prices and in order to get low prices you have to have low manufacturing costs. The Ozark Trail coolers are the cheapest roto-molded coolers on the market and the Ozark Trail tumblers are some of the cheapest insulated tumblers available.
So it makes sense they would manufacture overseas to save money so they can pass on these cheap prices to their customers.
See the latest prices of Ozark Trail Tumblers at Walmart.com
(or compare to prices of Ozark Trail Tumblers at Amazon)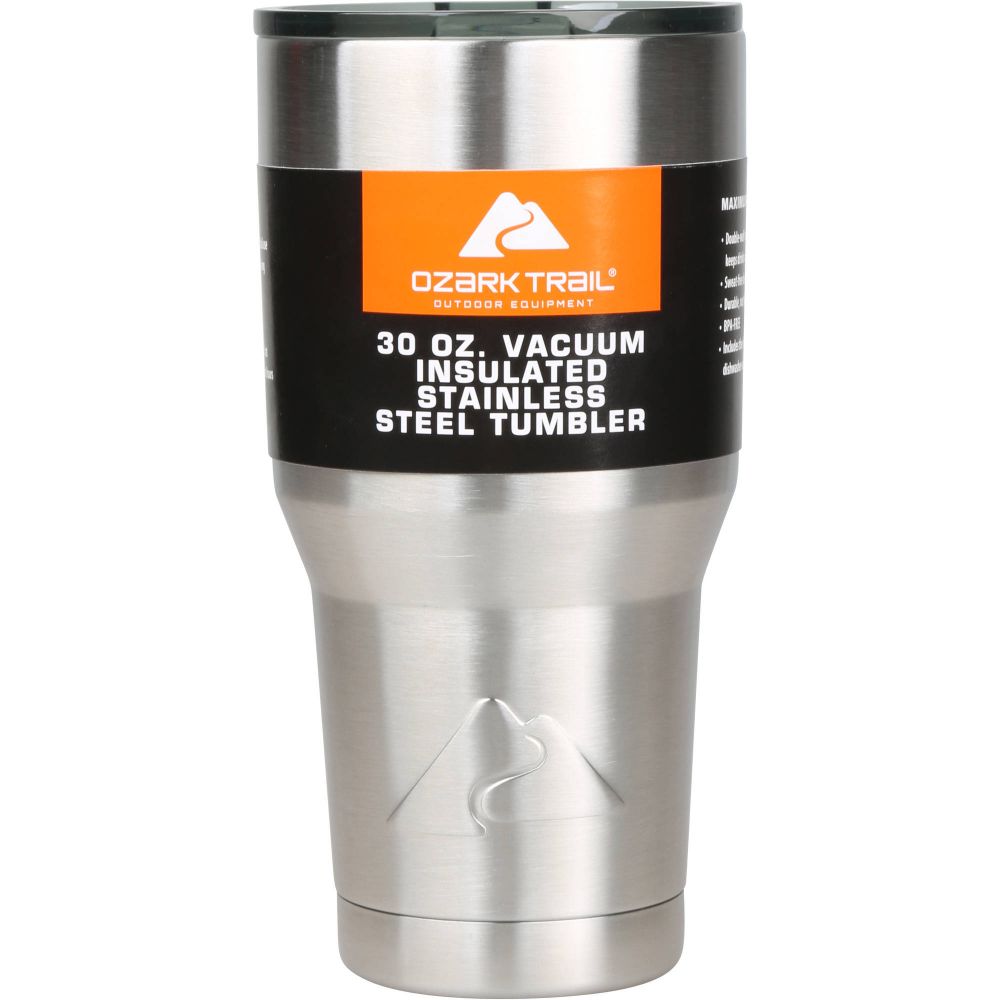 See the latest prices of Ozark Trail Coolers at Walmart.com
(or compare to prices of Ozark Trail Coolers at Amazon)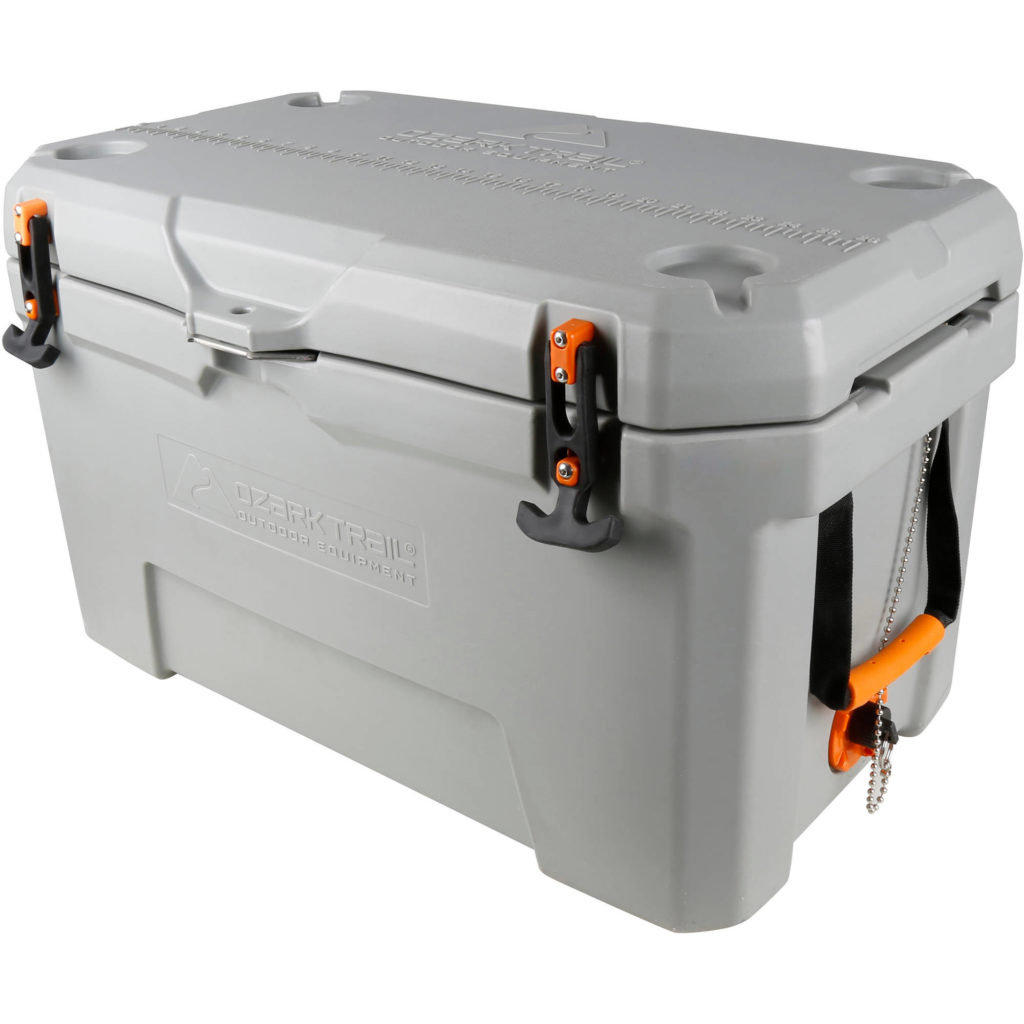 What Do Walmart Say About Where Ozark Trail Products Are Made?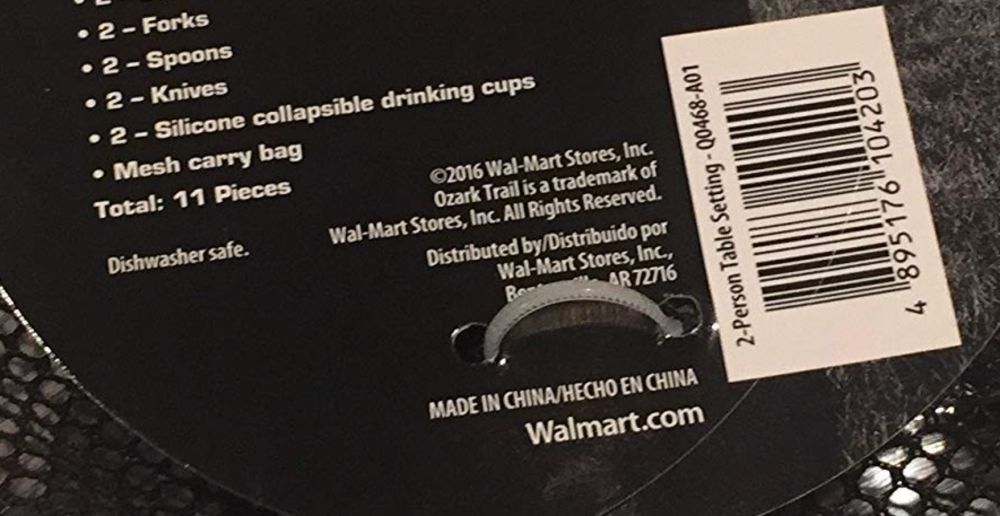 Walmart has thousands of products and Ozark Trail is just one of their whitelabel brands.
I couldn't find any information online specifically about Ozark Trail and where the manufacturing facilities are and where these products are made.
However, there are a variety of photos online displaying Ozark Trail products and their labels that say "made in China" giving pretty clear evidence that they were made in China.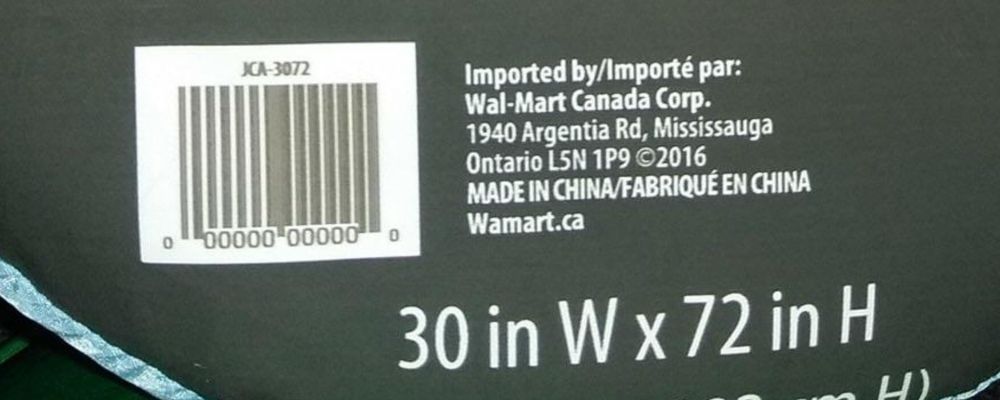 Given the wide range of products – from coolers to tumblers to tents and other outdoor gear – I would assume Walmart would use a variety of different manufacturers and suppliers for the different products.
One company might make the stainless steel insulated tumblers, another might make the coolers, still another again might make the tents and another some other type of outdoor gear. It's not all from one factory or one company in China.
Are Ozark Trail and Yeti Products Made In The Same Factory?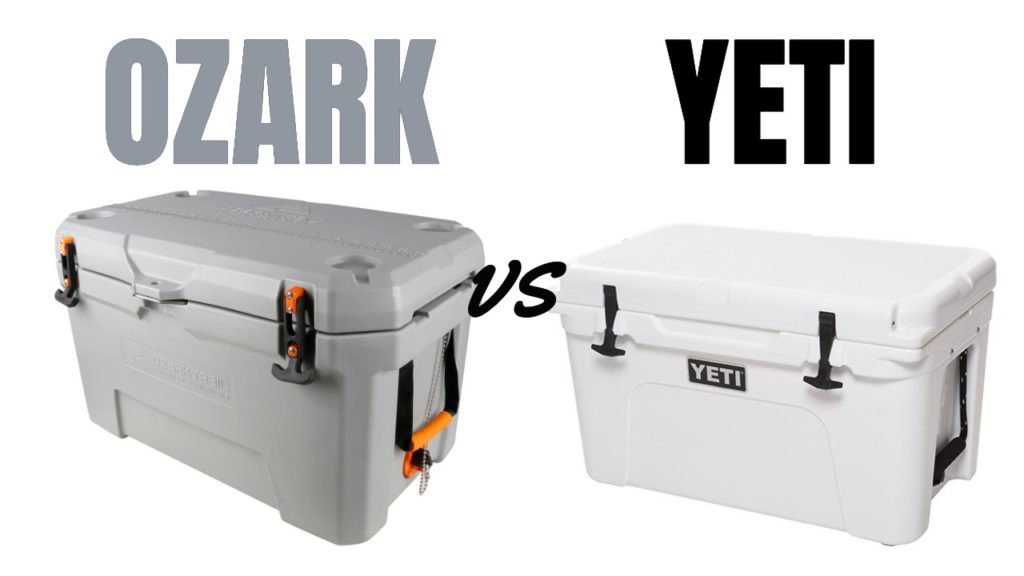 I heard some rumors that Ozark Trail tumblers and Yeti tumblers were made in the same factory but I couldn't find any evidence to back this up.
While it is possible Ozark Trail and Yeti tumblers are made in the same factory it's unlikely.
Ozark Trail and Yeti coolers are almost certainly not made in the same factory. Yeti manufacturers their hard coolers in the Philippines and Ozark Trail manufactures theirs in China. Both brands of soft coolers are manufactured in China however the quality is so extremely different I doubt they are made by the same company.
Yeti coolers are a much higher quality than Ozark Trail coolers. They keep ice longer and are less prone to warping or breaking. The soft sided coolers show a huge difference in quality with Yeti Hopper soft coolers lasting years while Ozark Trail soft coolers are more prone to breaking with ongoing regular use.
Yeti Tundra vs Ozark Trail hard cooler comparison
Yeti Hopper vs Ozark Trail soft cooler comparison
Are Ozark Trail A Good Brand Even Though They Are Made in China?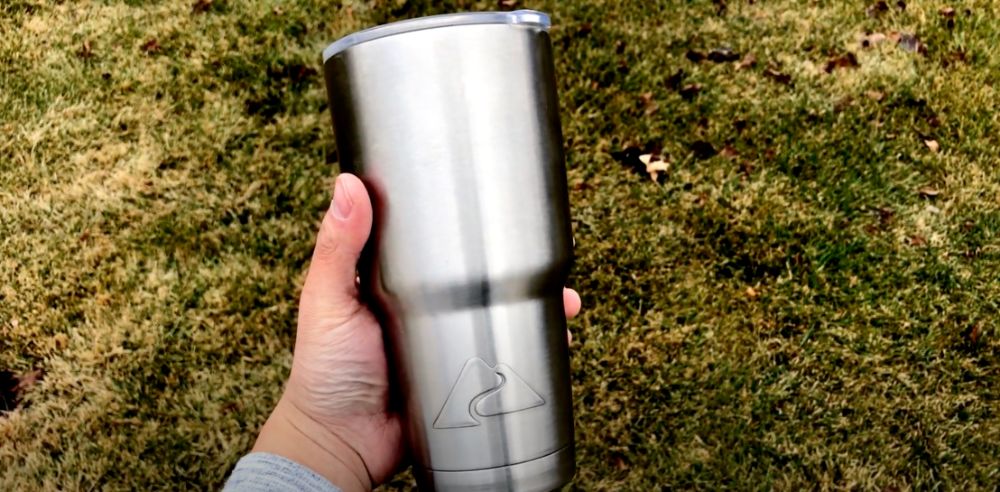 Given Ozark Trail products are made in China you may be wondering whether or not they are a good brand and worth buying or if you should avoid them and go for a USA made product?
As far as I can tell EVERY vacuum insulated tumbler in made in China and A LOT of high-end coolers are made overseas and a lot of low end coolers are made in the USA.
So in these categories USA made doesn't necessarily mean better quality.
Ozark Trail tumblers are still a good product even though they are made in China. When I looked into the best tumblers at holding ice Ozark Trail perform extremely similar (but slightly worse) than big brand names like Yeti.
But the difference in price is ABSOLUTELY HUGE between the expensive brands and the Ozark Trail with only the biggest difference being whether or not they are dishwasher safe (Note: Ozark Trail tumblers are not dishwasher safe but Yeti tumblers are).
When it comes to the coolers there is a much bigger difference in quality and I tend to recommend people to the Lifetime cooler if they want the best affordable option or recommend them to my list of the best coolers for ice retention if they want to get one of the best coolers on the market.
Are They Any Insulated Tumblers Made in the USA?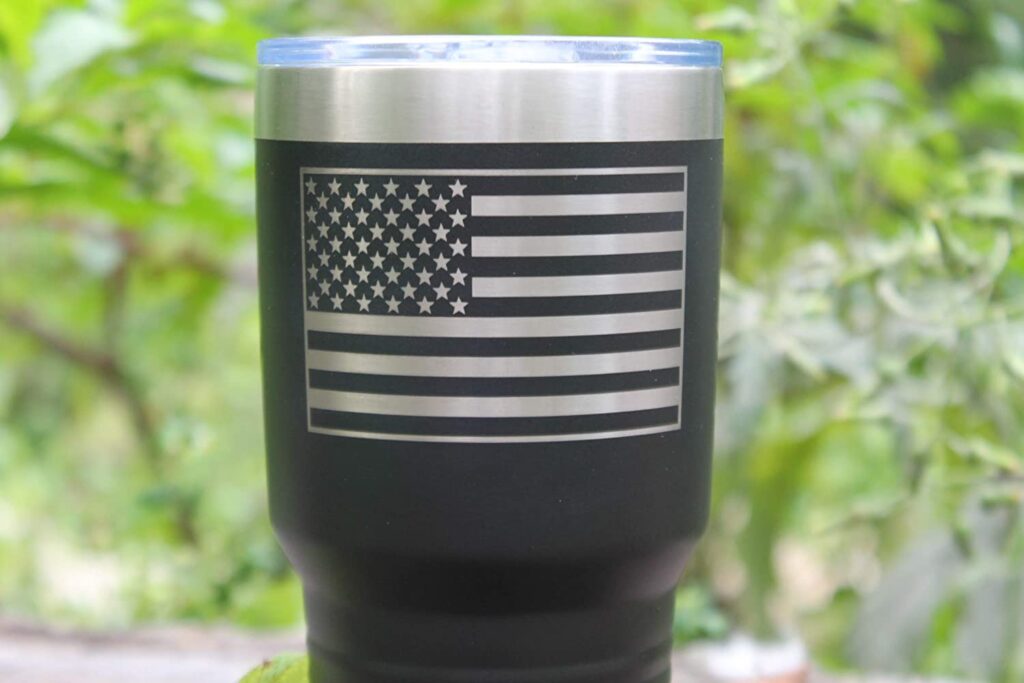 From the research I have done there are absolutely no vacuum insulated tumblers that are made and manufactured in the USA.
It seems that all vacuum insulated stainless steel tumblers are made in China. I couldn't even find any factories that make them in countries other than China. Definitely none made in the USA.
The closest thing is something like the ORCA Tumbler or Polar Camel where they are made in China but then shipped to the USA and all the laser printing or engraving is done locally in the USA. Both other than that basically every brand including Ozark Trail are made in China.