Ozark Trail has soft-sided coolers that on the surface look and act a lot like Yeti coolers, but sell for a tiny fraction of the price. But how do these coolers from Walmart compare to Yeti coolers and are they worth the money or are they just a cheap poor quality imitation that you should avoid?
Ozark Trail coolers have similar features to the Yeti Hopper Flip coolers with thick insulation, a waterproof zipper and shoulder strap. They don't keep ice quite as long as the Yeti but still hold ice for about 2 days. However, the build quality and durability is not comparable to Yeti and Ozark Trail coolers come with no warranty. This is very much a buyer beware product.
In this Ozark Trail vs Yeti Hopper Flip review we'll look at these two brands of soft sided coolers and compare them on price, performance and features to help you decide which product is worth spending your money on.
Pricing
The major major difference between these two coolers is the pricing.
Yeti is a premium brand cooler with premium quality and sells for a premium price. They are one of the most expensive soft sided coolers on the market.
Ozark Trail on the other hand offers a similar, but not quite as good, version without the brand name and sells for a small fraction of the price.
Below you can see a comparison in the price between the Yeti Hopper Flip series of coolers and the Ozark Trail soft sided coolers
Ozark Trail Soft Coolers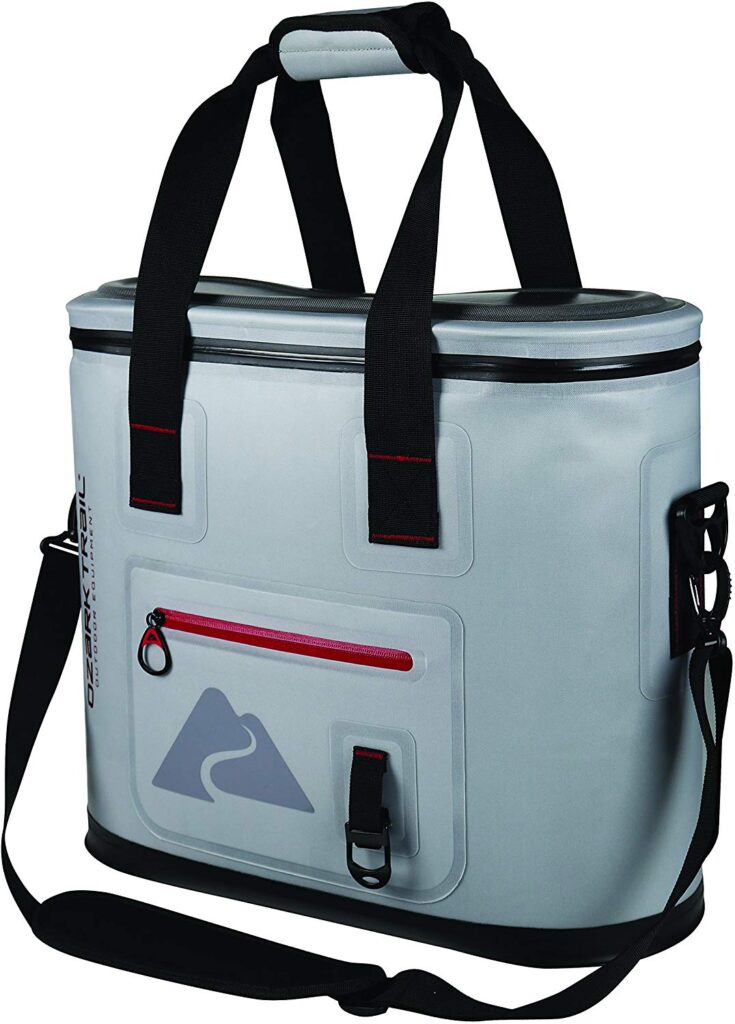 Ozark Trail 6-Can: $19.88 (see details at Walmart.com)
---
Ozark Trail 12-Can:
---
Ozark Trail 24-Can:
---
Ozark Trail 30-Can:
---
Ozark Trail 50-Can: $68.00 (see details at Walmart.com)
Yeti Hopper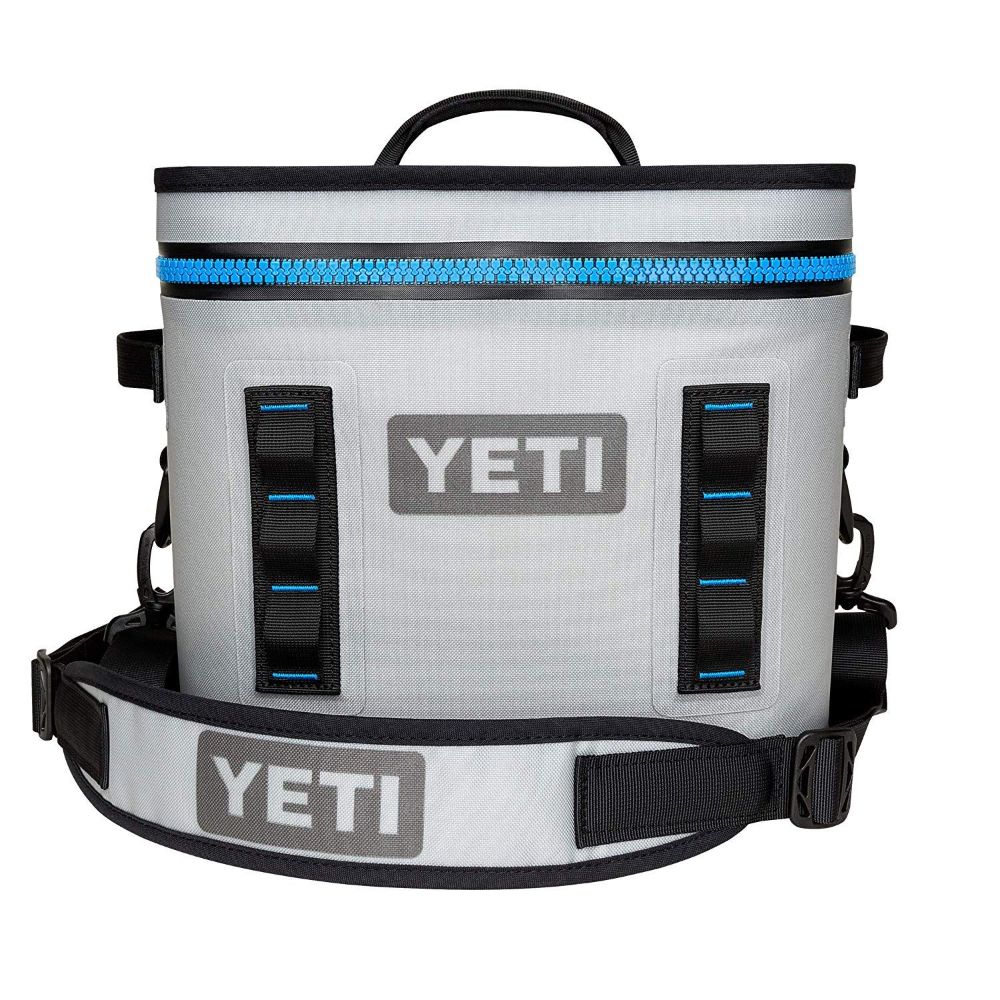 Yeti Hopper Flip 8:
---
Yeti Hopper Flip 12:
---
Yeti Hopper Flip 18:
---
Yeti BackFlip 24:
---
Yeti Hopper M30:
As you can see the Yeti line of coolers are SIGNIFICANTLY more expensive than the Ozark Trail line of coolers.
These coolers have similar features so why the huge price difference?
Ultimately it comes down to two things – branding and quality.
Yeti is a premium brand so you pay a premium price, but Yeti is also known for their high quality products that last years.
Ozark Trail on the other hand are Walmart's white label brand and the internet is littered with reviews of poor quality of their products.
Performance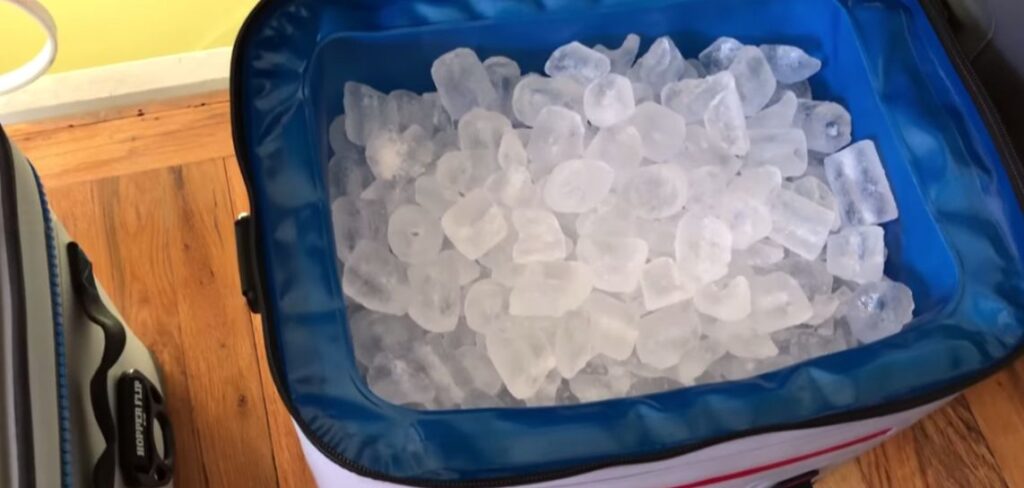 How does the Ozark Trail soft sided cooler compare to the Yeti Hopper Flip when it comes to ice retention?
Both coolers are packed with closed cell insulation and the thickness of the insulation seems to be comparable to each other. However in real world tests it does seem that Yeti consistently outperforms the Ozark by a fair margin.
Ozark soft sided coolers struggle to keep ice for more than 2 days, whereas the Yeti soft sided coolers can keep ice for 2-3 days and sometimes even longer than 3 days.
Given the price point I definitely expected this to be the case and while Ozark Trail soft coolers don't perform as well as Yeti they still perform much better than other cheap soft sided coolers that have less insulation
In the below images you can see the Ozark Trail vs the Yeti Hopper Flip in a real life ice test: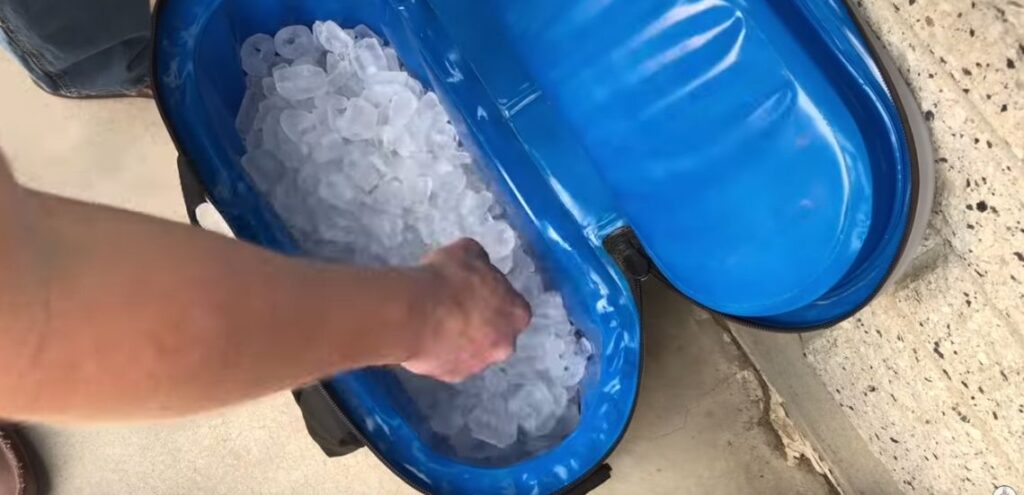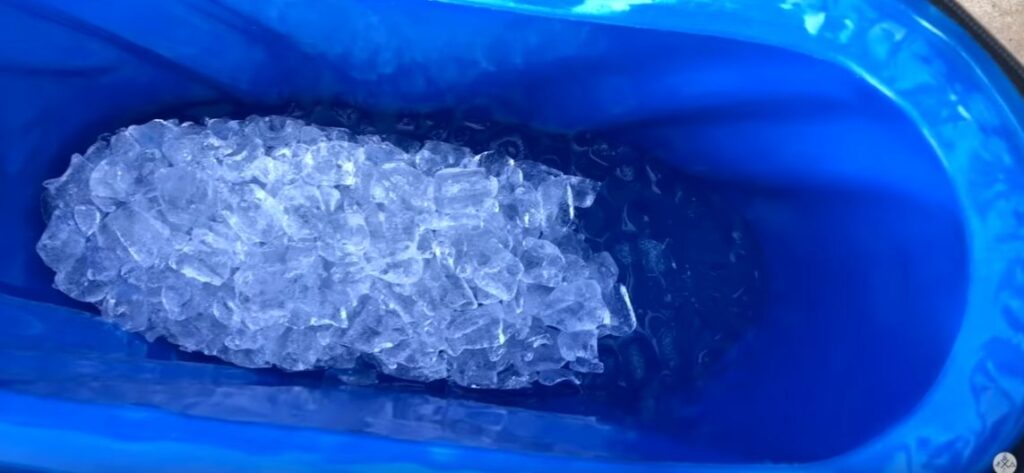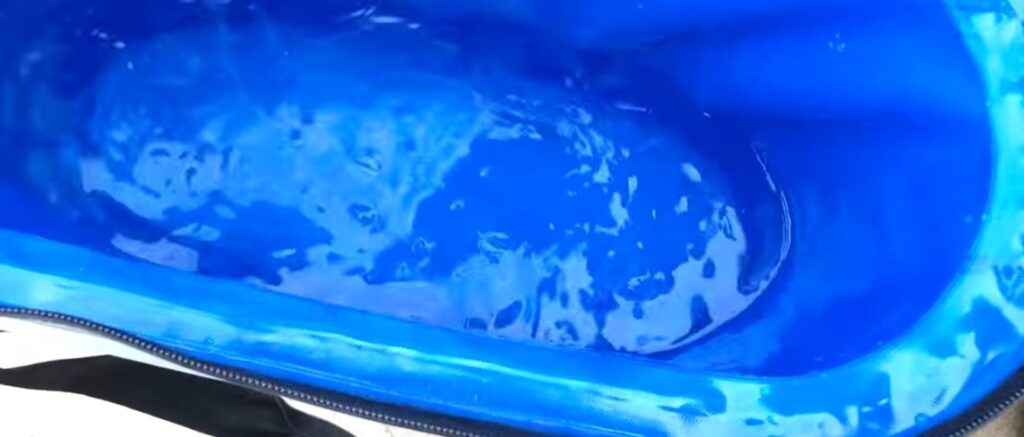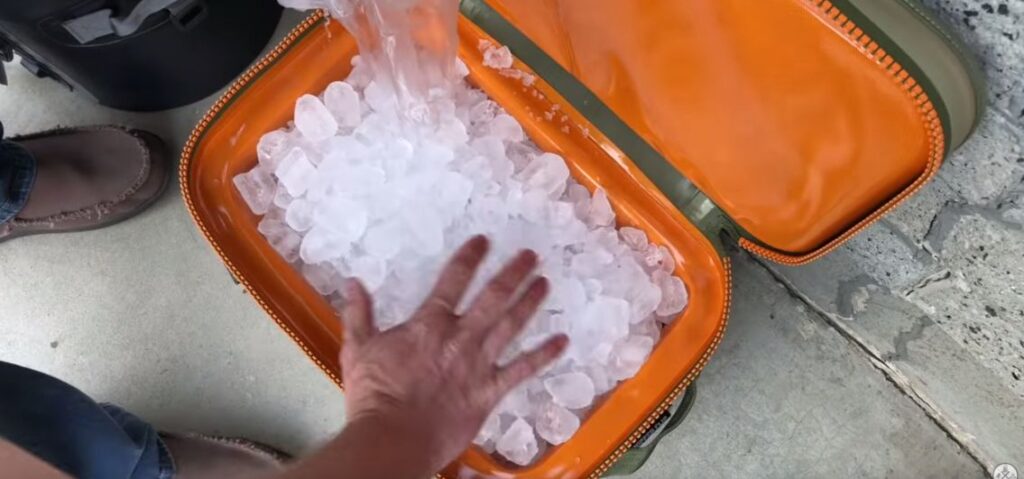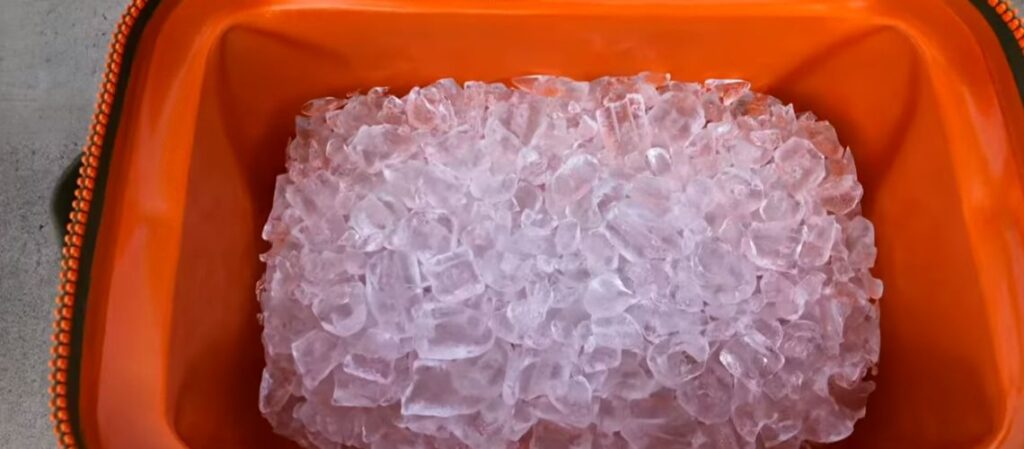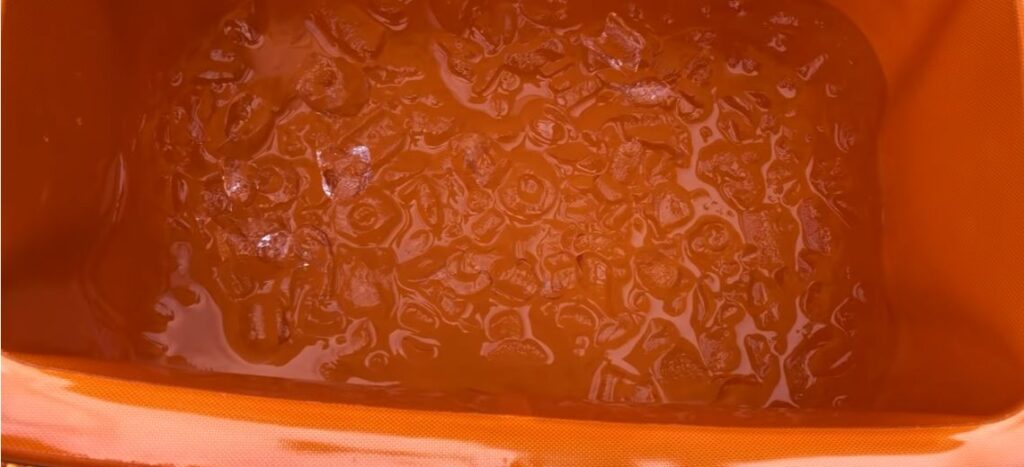 If you want premium ice retention then you're going to want to grab yourself a Yeti Hopper
See latest price of Yeti Hopper Flip at Amazon
Durability: Yeti Is Known For Quality But Ozark Is Hit and Miss

One thing about Yeti is that you can absolutely count on the quality of their products. Their products are over engineered and designed to handle absolutely anything you throw at them.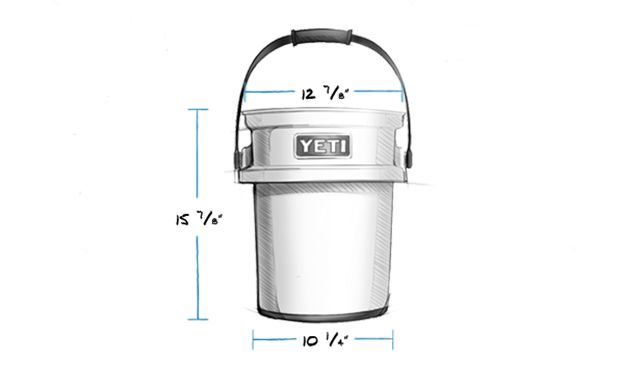 Everything from their bucket to their cargo box to their coolers are made super tough and their soft sided coolers are no exception to this.
Yeti soft sided coolers are made from heavy duty 840D nylon that is TPU laminated and uses RF welding to seal it all together.
This means your Yeti soft sided cooler is going to be waterproof and resistant to tears, scratches and punctures. It will last you years and is backed by a 3-year warranty.
Ozark Trail coolers on the other hand are another story, they definitely aren't known for their quality.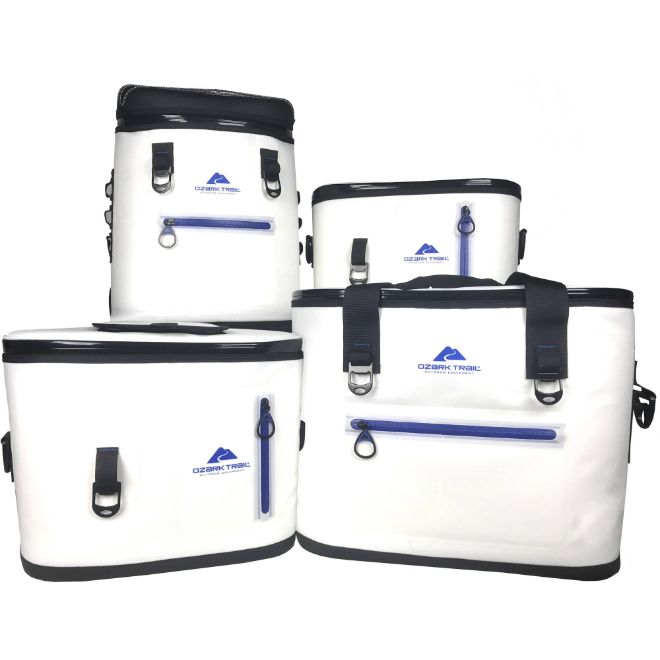 There are lots of reviews on Amazon as well as Walmart talking about how a zipper broke or someone purchased the cooler brand new and seams were already ripped when they got it out of the box.
See the Ozark Trail soft cooler reviews at Amazon
Some people get lucky with the Ozark Trail soft coolers and they are great quality, work really well and never break. But it just feels like it's hit and miss.
You might get lucky, save hundreds and your Ozark cooler will last you years. Or you might use it for 2 months and have something important like the zipper or shoulder strap break and then you're stuck with a broken cooler.
Apparently Ozark Trail don't have a warranty either so if it breaks you have to pay to have it shipped to them and have it fixed. All at a cost to you.
Truthfully if it breaks it's probably going to be cheaper for you to simply buy a brand new Ozark Trail cooler rather than to go through the trouble of getting it fixed.
So if you want quality then you need to go with the Yeti, it is one of the most durable coolers out there – alongside the Engel HD30 – whereas the Ozark Trail is questionable quality.
If you want to try your luck with quality and save some money then the Ozark will be fine, but otherwise a Yeti will likely last you much longer.
See how cheap the Ozark 30-Can soft cooler is at Amazon
Features
Both of these coolers are packed with features and the Ozark trail has very similar features to the Yeti.
Leak Proof Zippers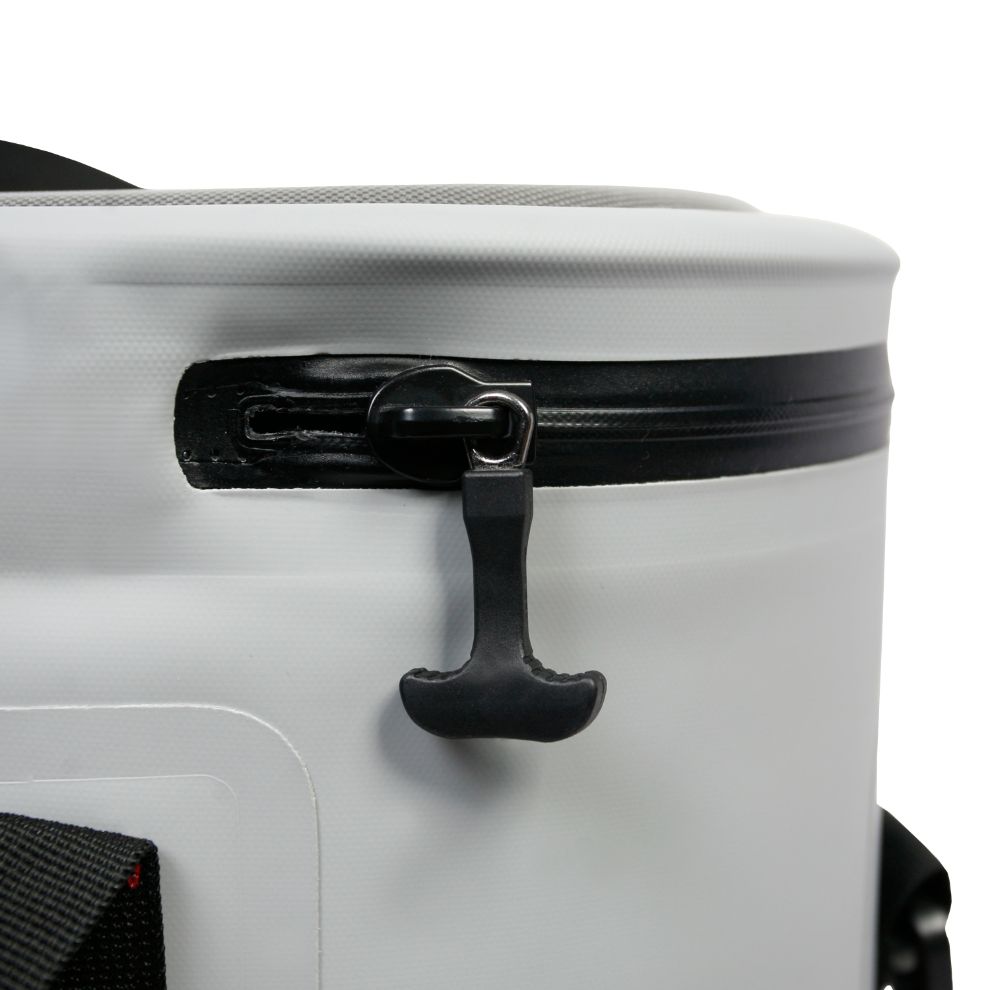 Both coolers have leak proof zippers that are 100% watertight.
So if your cooler gets knocked over or if you're driving around then water won't leak or splash out wetting your car seat or picnic rug.
The Yeti cooler is slightly harder to open and close, but it's more durable than the Ozark Trail cooler.
Both work well to keep out water though
Shoulder Strap

Both brand of coolers comes with a detachable shoulder strap so you can carry the cooler without your hands.
The Yeti strap is slightly larger and more padded than the Ozark strap which makes it more comfortable and it's also made of a thicker tougher material meaning it will likely last longer.
Yeti Has Handles: Ozark Trail Lacks Them

The smaller Yeti Hopper Flip coolers are each equipped with a strong carry handle on the lid of the cooler for easy carrying and also for something to grab onto when opening the zipper.
The smaller sized Ozark Trail coolers don't have any handles other than the shoulder strap. This makes it a little awkward to pick up.
On the larger sizes the Yeti Hopper M30 has a single hand hold at the top as well as two straps that come together in the middle for single hand carrying.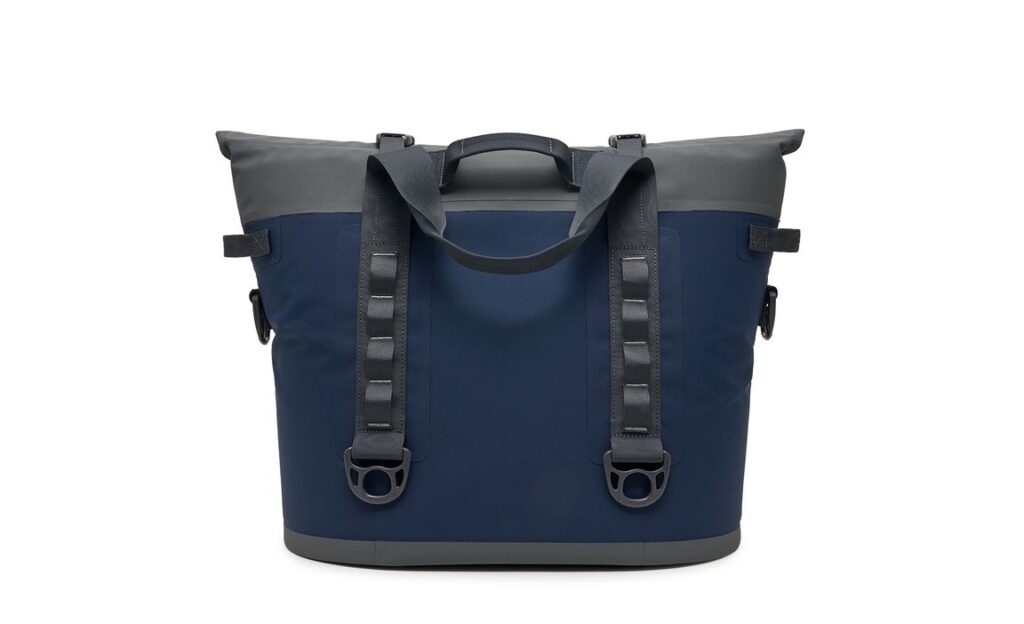 The M30 also has 2 side handles for carrying with two hands when the cooler is full and heavy or for carrying with a friend.
The larger sized Ozark Trail coolers just have the two side straps that meet in the middle for single hand carrying. Though I guess you could hold one and your friend could hold one for dual carrying.
Ozark Trail Has A Front Pocket and Bottle Opener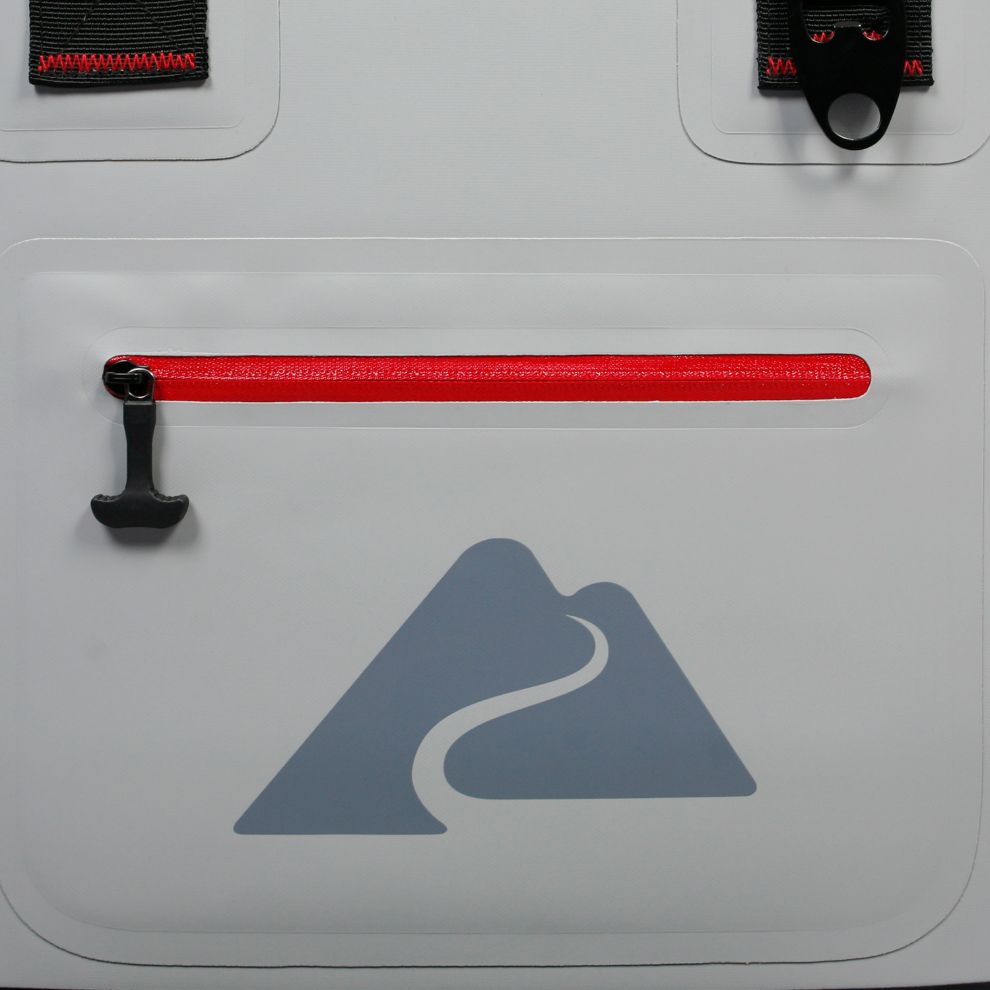 Ozark Trail coolers have a front zipper pocket for storing small items as well as a bottle opener attachment at the front.
Yeti doesn't have any external pockets not does it have a bottle opener. You would have to buy these at an extra cost.
Yeti Has Tie Down Straps

The Yeti coolers are all equipped with tie down straps so you can strap down your cooler to your car, van, truck or boat and make sure it doesn't move around at all.
Ozark Trail soft coolers don't have tie down straps and you would need to use the handles to the clips where the shoulder strap attaches in order to tie down this cooler
Which Cooler Do You Prefer? Ozark Trail or Yeti Hopper?
When it comes down to it Ozark Trail is a cheaper rip-off of the Yeti Hopper series of coolers.
It's not as expensive but it's also not as good both in terms of build quality and performance.
The Yeti is without a doubt the better cooler. However the Yeti Hopper coolers are extremely expensive so it makes sense that they won't suit everyone's budget and for some people the cheaper Ozark Trail cooler is going to be the best option.
If you do opt for an Ozark Trail my advice to you would be to treat it carefully and not assume that it's as durable as the Yeti because from what I can see it definitely isn't.
However, if you treat it well you'll get some good performance out of it for a tiny fraction of the price.
Whichever cooler you end up buying I wish you the absolute best. You can click my affiliate links below to see the latest prices of Ozark Trail or Yeti coolers at amazon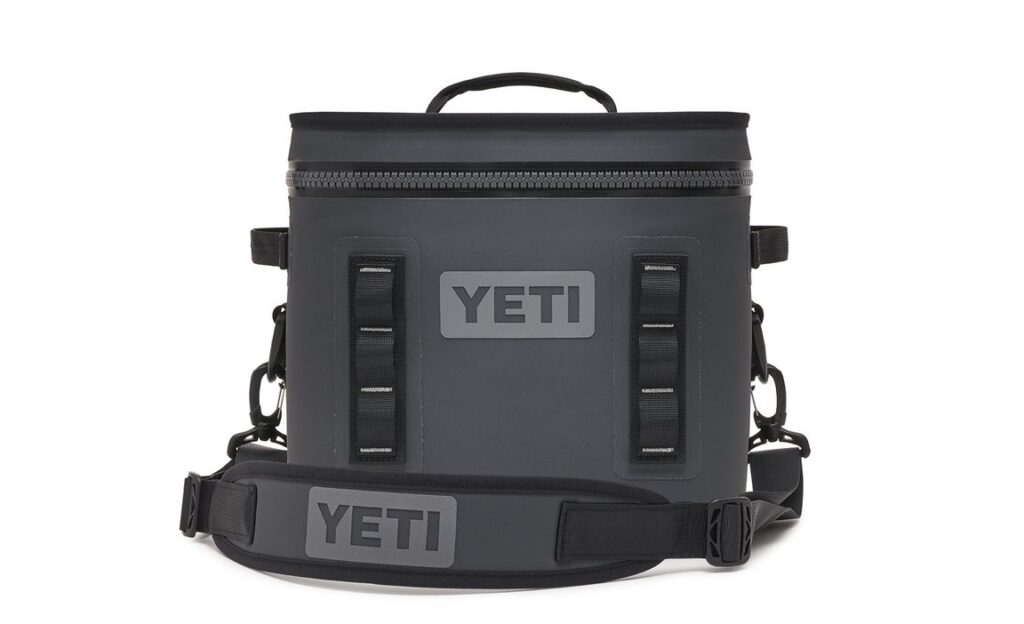 See latest price of Yeti soft coolers at Amazon