The Engel HD30 is one of the best soft-sided coolers on the market. It has better ice retention than any other soft sided cooler, keeping ice for up to 4.5 days, it is durable, waterproof and easy to open when compared to other soft sided coolers.
If you're considering a soft-sided cooler then you definitely want to have a closer look at this one with it's only major downsides being the large bulky size (which can be a positive or a negative) and the fact that it's price won't fit everyone's budget.
In this Engel HD30 review we'll look in more detail at this cooler. At it's features, it's ice retention, it's price and also it's downsides or negatives.
There are a lot of great soft sided coolers out there so you want to make sure you're buying the exact right cooler for you before spending your hard earned money. This review will help you know whether or not this cooler is for you.
See latest price of Engel HD30 at Amazon
The Best Ice Retention in the Industry

The reason the Engel HD30 came to my attention was seeing how it performed on ice retention tests and seeing that it outperforms every other cooler on the market.
I've done previous ice tests on Engel coolers and found that brands like Yeti and Pelican outperformed Engel, so I was shocked when I kept seeing time and time again that the HD30 was better than any other cooler at keeping ice.
There have been multiple ice retention tests done directly comparing the HD30 to other coolers like Yeti and Tourit and time and time again the Engel HD30 comes out on top.
Below you can see a video comparison of the Engel HD30 compared to the original Yeti Hopper cooler and you can see that it outperforms the Yeti by approximately half a day
The new Yeti Hopper M30 has a bit more insulation than the original Hopper, so it's getting closer to the Engel, but the Engel is still best in class.
Packed With Insulation
The main reason the Engel is so good at keeping ice is just how thick the insulation is. It uses closed cell insulation that is approximately 1 inch thick all the way around.
Compare this to the Yeti Hopper Flip coolers which only have 0.75 inches of insulation in the walls.
Vacuum Seal Technology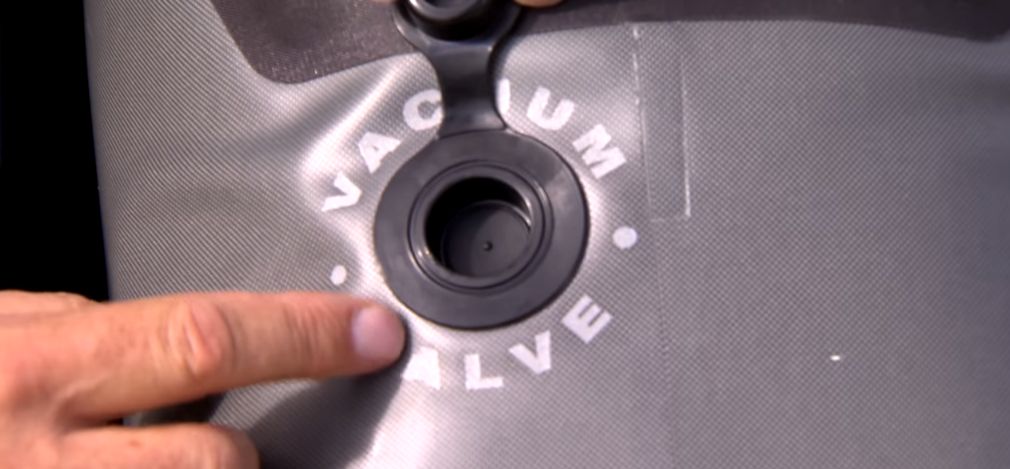 The other reason this cooler is so good at keeping ice frozen is the vacuum seal technology.
It has a patent pending vacuum valve where you can use your home vacuum cleaner to suck out excess air that has built up in the insulation.
Most heat that will get through to your ice happens because of conduction – where the outside temperature moves through the insulation and heats up the ice.
But heat needs particles for conduction to happen. Air is full of particles for this heat transfer to happen.
But when you remove the air and create a vacuum it makes it much harder for the heat to move through into the cooler and to melt you ice.
This is the same idea for how vacuum sealed Yeti cups work and Engel are the only cooler (soft sided or hard sided cooler) that I know of that uses this technology. It's really cool.
4+ Days Ice Retention
What this means is that your Engel HD30 will give up up to 4 days of ice retention, or sometimes even more in the right conditions.
This makes the cooler so much more practical for weekends away or sports events that last multiple days. You only ever have to worry about ice once and the Engel will keep it cold all weekend long.
Price: Not The Cheapest, Not The Most Expensive
The Engel HD30 is a premium soft sided cooler, and therefore it comes with a premium price. It's not the most expensive soft sided cooler on the market but it's also not the cheapest.
The Yeti Hopper M30 which is very similar in size is approximately $100 more expensive and it's a similar price to the RTIC Soft Pack 40, which has a slightly larger capacity.
Below you can see a comparison between the Engel HD30 and the Yeti and RTIC soft-sided coolers which are it's biggest competitors.
Engel HD30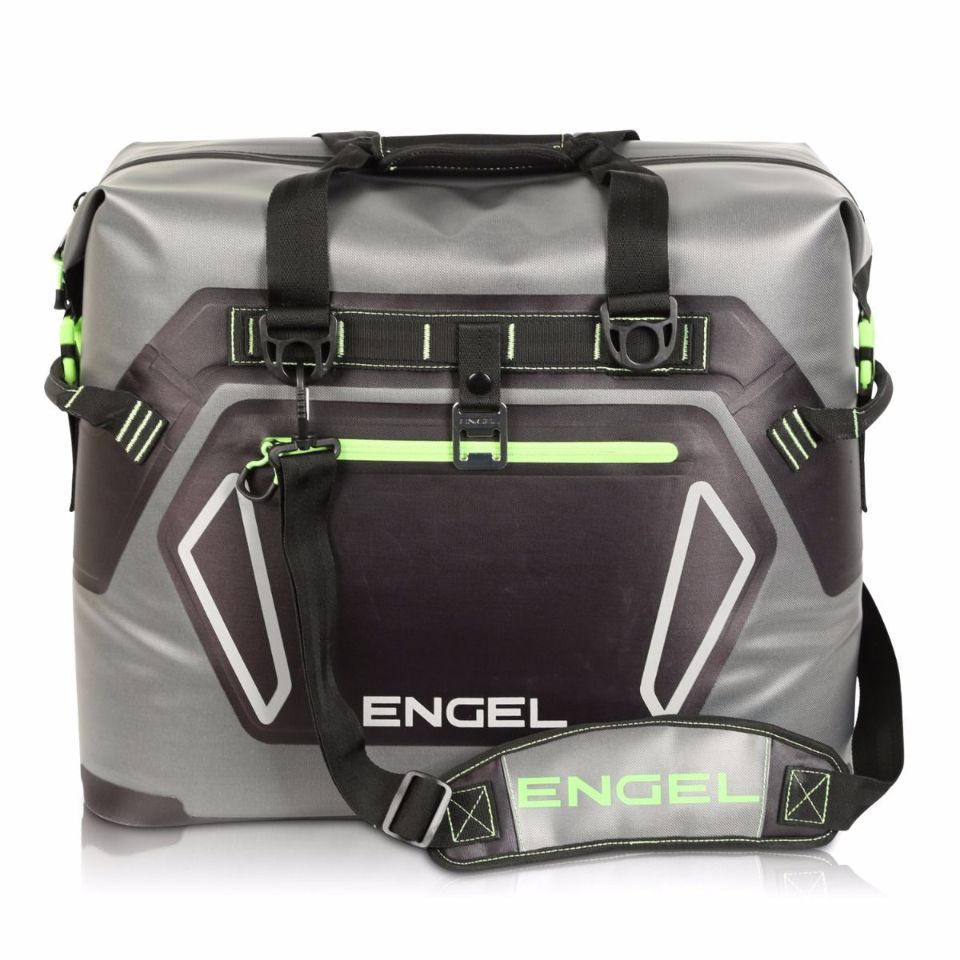 Engel HD30:
Yeti Hopper M30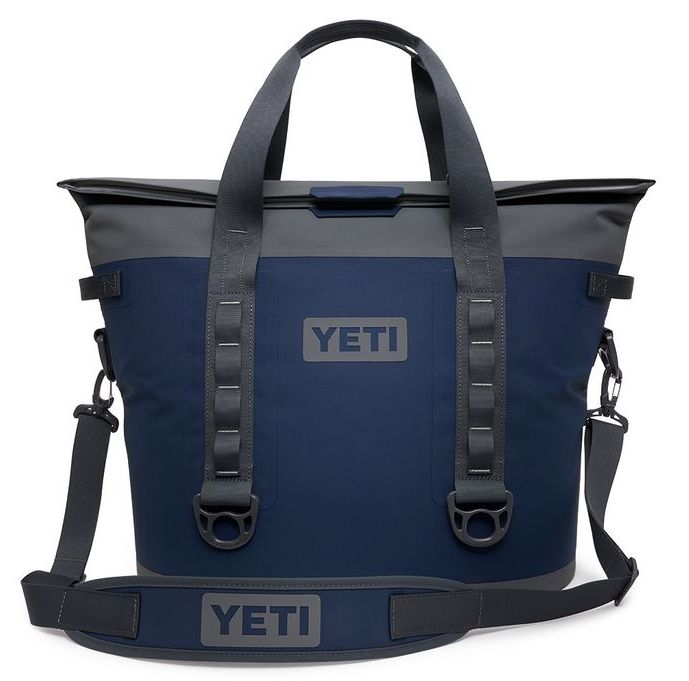 Yeti Hopper M30:
---
RTIC Soft Pack 40:
As you can see it's much more affordable than the Yeti and slightly more affordable than the RTIC.
Given that this is a higher performing cooler than the Yeti and that this cooler has a better build quality and is more durable than the RTIC I personally think this offers good value for money.
Build Quality And Durability: It Rates Extremely Highly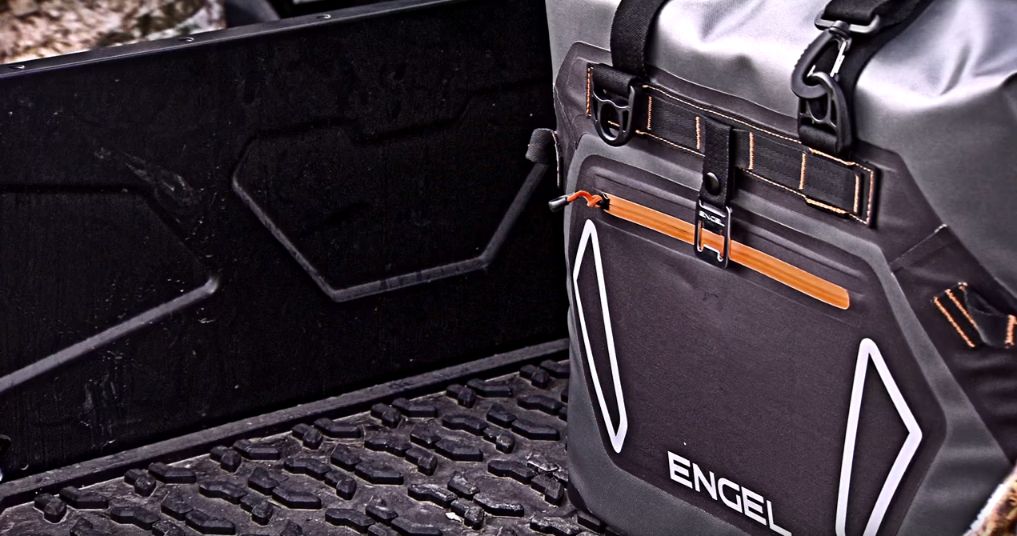 Ice retention is important and the Engel obviously stacks up in that department, but when I'm spending hundreds of dollars on a soft-sided cooler I want to be sure that it's durable and is going to last a long time.
Good news is the Engel is one of the most durable soft-sided coolers out there. Right up there with the Yeti Hopper M30 – see my Yeti Hopper M30 review and the improvements they made to this cooler.
Scratch, Tear and Puncture Resistant

The Engel HD30 is made from 840-denier nylon, which is an extremely durable fabric that is resistant to tearing and punctures.
It is then TPU laminated which both adds to it's strength and makes it waterproof.
Combined this makes an extremely strong exterior fabric that is really hard to tear.
It also has a reinforced base and all it's major seals are RF welded as opposed to sewn together. This means they are less likely to tear apart and your cooler is going to last longer and stay in a better condition.
Engel provide a 1 year warranty on their HD30 and other soft sided coolers. I personally think they should offer a longer 3 year warranty like Yeti does but unfortunately they don't.
Design: Not the Most Beautiful Cooler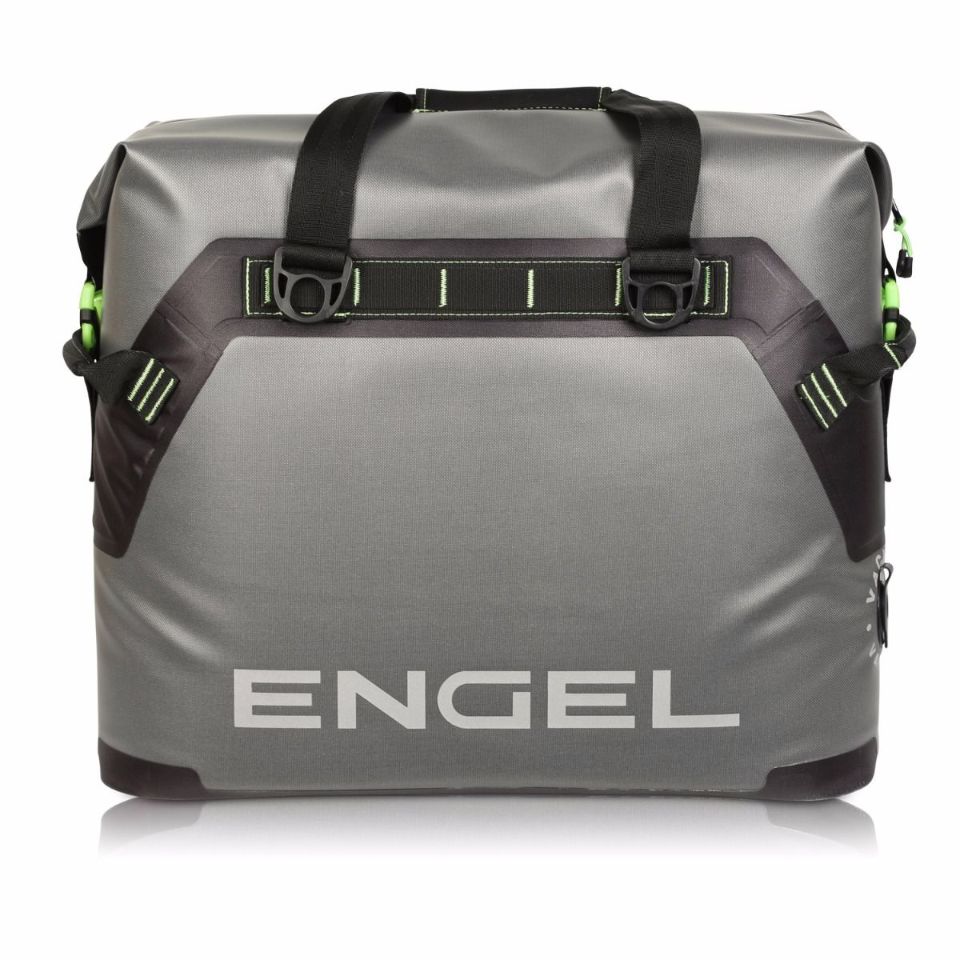 I personally don't love the design of the HD30, but I'm also aware that beauty is in the eye of the beholder.
I don't think it's an ugly cooler by any stretch of the imagination. It still looks great. I just think the simplistic and elegant design of the Yeti Hopper M30 is nicer to look at and looks like a more premium cooler.
The Yeti design also thins out towards the top which, given how large these coolers are, making it easier to carry over your shoulder as it tucks under your arm or lies flatter across your body.
The Engel HD30 is a more rectangular shape and is approximately the same thickness at the top as it is at the bottom. It's not a deal breaker but it makes it more awkward to carry.
Ultimately it's up to you though if you like the design or not. I have seen people comment about it and say that they think it looks way better in person than it does online.
Packed With Features
The Engel HD30 is packed with some pretty great features that all add up to make it a really useful soft sided cooler.
Waterproof Zipper

This is one of the most important features of any soft sided cooler.
Most of us have experienced having a soft-sided cooler where the zipper wasn't waterproof and water has spilled all over us or spilled in the car.
The Engel HD30 has a completely waterproof zipper, so when it's shut no water gets in or out.
The zipper is a bit tough to open and close and needs some force, but it's not nearly as difficult to open and close as the Yeti zippers. Just make sure you keep the zipper teeth lubricated as zippers like this can break easily if you don't. Engel provide you with lubrication for this very purpose.
Wide Mouth Opening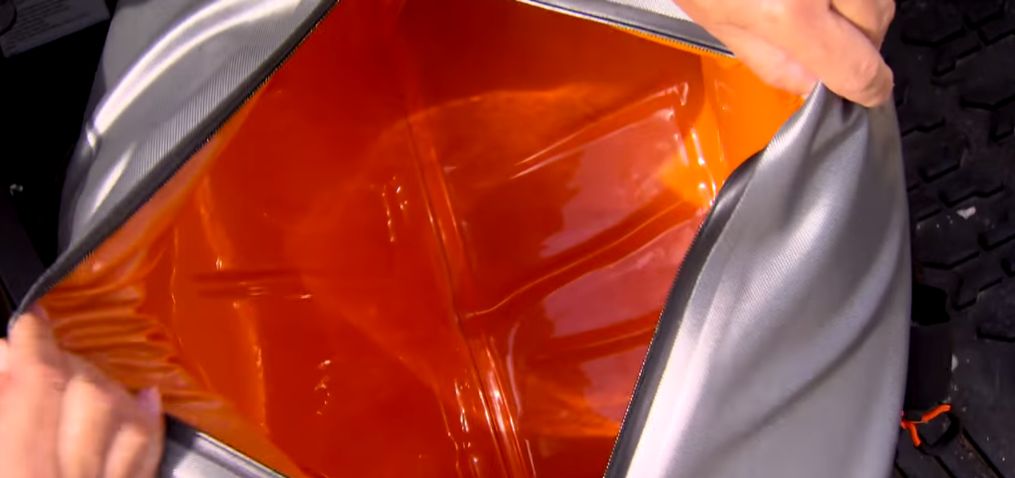 One of the major problems with the old Yeti hopper coolers was that the zipper was so short that the opening at the top of the cooler was very small and hard to get things in and out of.
The zipper on the Engel spans the entire length of the cooler giving you a wider top opening for loading your cooler and for accessing things in your cooler.
No-Sweat Design
The Engel is so well insulated that even when it's completely full of ice the exterior won't get cold and attract condensation and sweat.
This means it won't cause puddles to form where you put it and it'll be safe to use inside and on fabric seats (like in your car).
Comfortable Shoulder Strap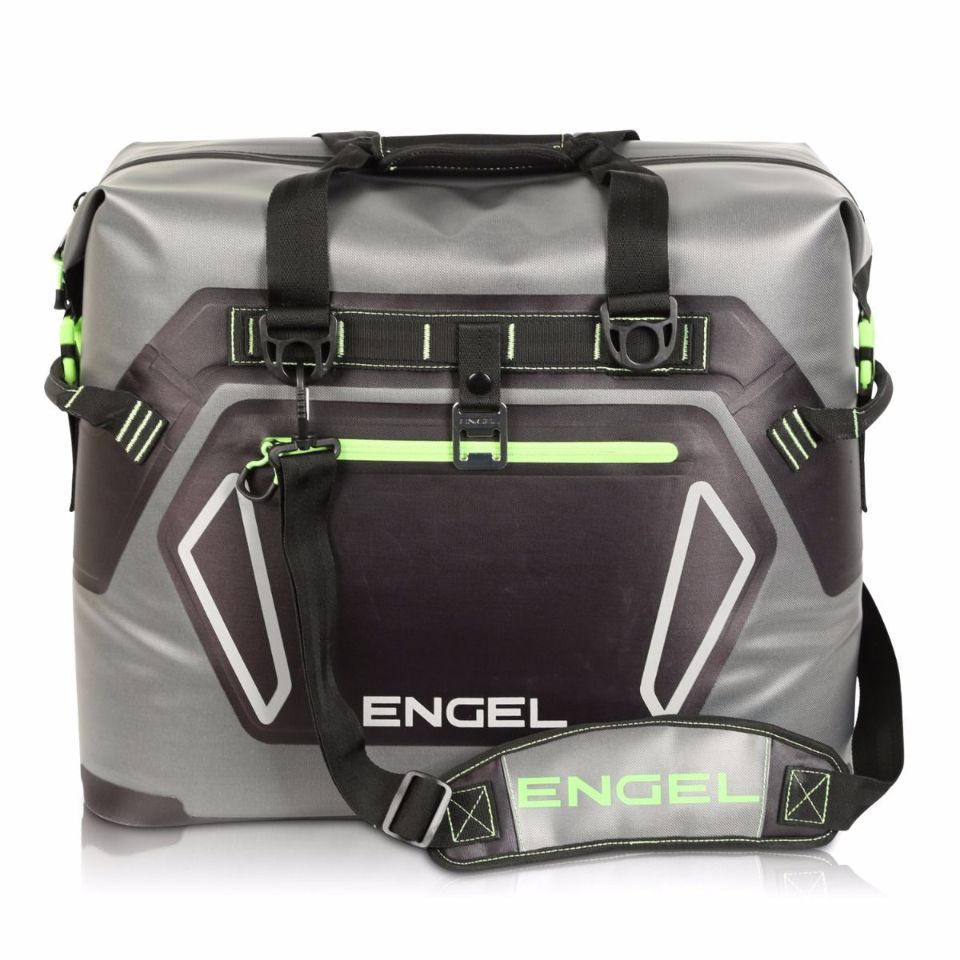 The shoulder strap is surprisingly comfortable to wear despite this cooler being one of the larger soft-sided coolers out there.
The shoulder strap is also adjustable to you can make it longer or shorter depending on your preference.
Multiple Carry Handles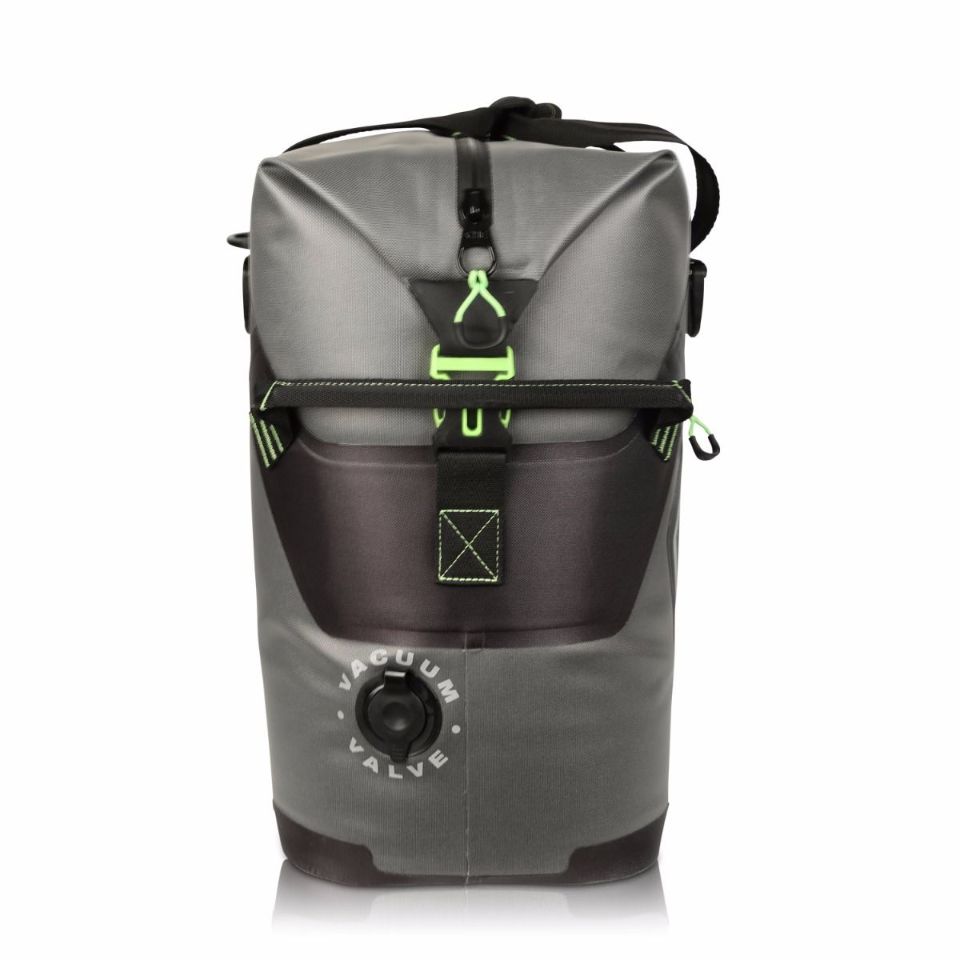 The Engel has multiple carrying options to make moving this cooler around easy.
You've got the shoulder strap which we already mentioned above but there are also two side straps that come up and meet in the middle for single hand carrying.
There are also two rounded straps on the sides of the cooler if you need to use two hands to carry it or if you want a friend to help you carry it, as it does get heavy when completely full.
Anti-Microbial Food-Safe Lining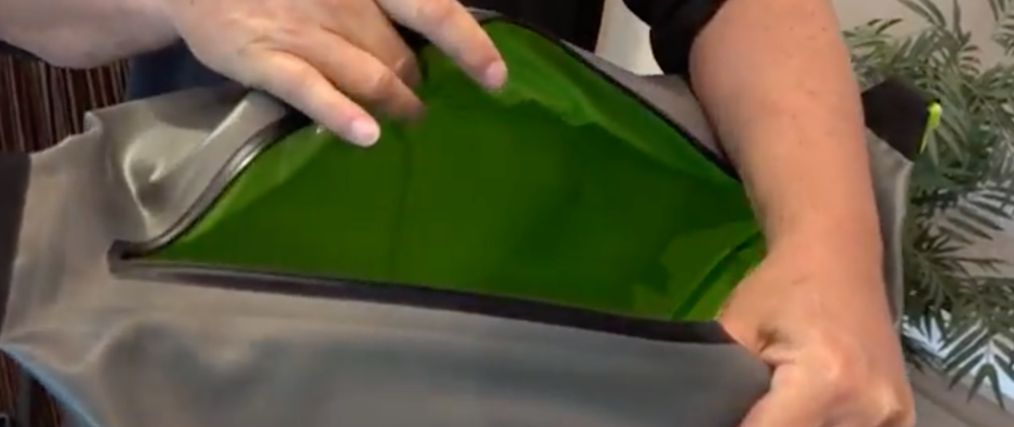 The inside of the cooler is made from an FDA approved food-safe lining. This is an anti-microbial material that reduces the chances of mold forming and it's safe to come in contact with food.
This means you can put fruits and other foods straight in the cooler and you can also use the ice for drinks or cocktails if you need to.
Tie Down Points
There are tie down points on the outside of the cooler that allow you to strap it down in your car, truck, van or on your boat so it won't go anywhere.
These also allow you to lock your cooler into place when you're out and about to ensure that someone doesn't steal it.
Vacuum Seal Technology

The side of the cooler has a vacuum port where you can plug in your house vacuum to remove excess air that has formed in the insulation and to give your cooler more insulating power.
This doesn't remove air from inside the cooler compartment itself (the compartment where you keep your ice and drinks) but rather from the insulation itself.
This is a neat little invention and I love how it improves ice retention.
Reinforced Base
The base of the Engel HD30 is reinforced and extra strong so no matter where you put it down, even on sticks or stones, it will be fine and you don't have to worry about holes tearing in the bottom over time.
External Pocket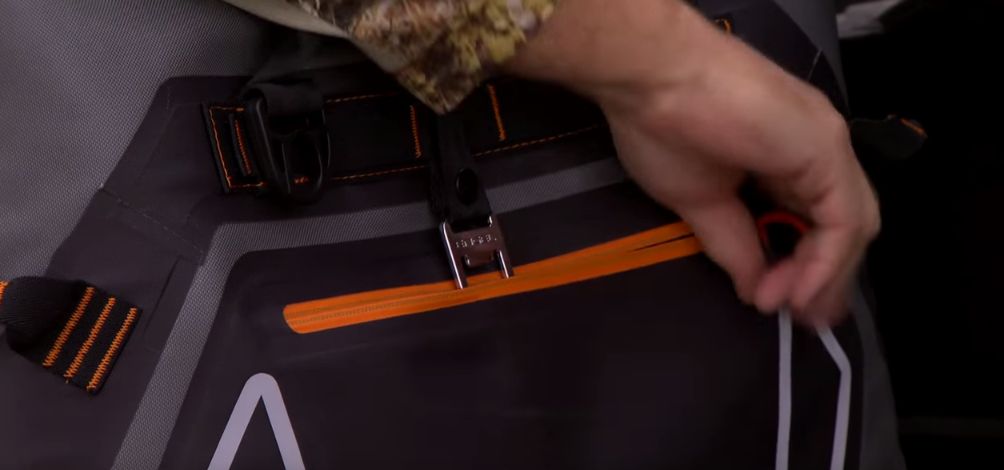 On the front is a water resistant zipper pouch. It's quite a tight pouch but it's large enough to fit your phone or wallet and maybe your keys.
Built In Bottle Opener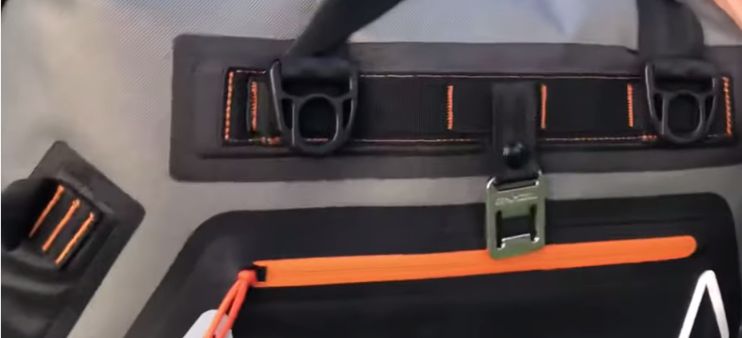 The front of the HD30 also has a built in bottle opener. This bottle opener is removable if you need to pass it around but it's easy enough to use whilst on your cooler that I recommend leaving it there.
It's always good to know that there is bottle opener handy whenever you need it and the flat design means it doesn't really get in your way.
1 Year Warranty
The Engel HD30 is backed by a limited 1 year warranty. So if you cooler is faulty or if it breaks in the first year you can send it back to Engel and they will either repair or replace it free of charge.
Available In 4 Different Colors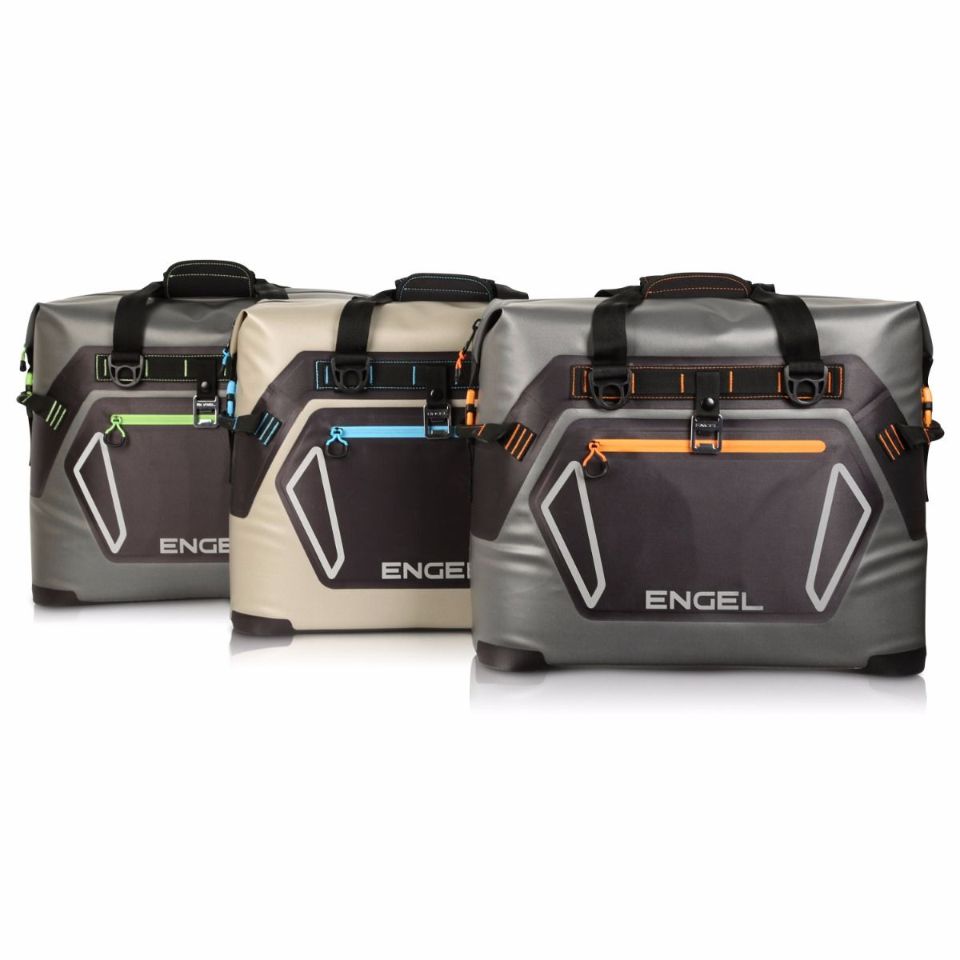 The HD30 comes in 4 different color options so you can choose the one that you like best and which suits your style.
Click here to see all Engel HD30 color options at Amazon
Problems With The Engel HD30
No cooler is made perfect and the Engel HD30 certainly isn't an exception to this rule. Like any other cooler it has some issues and problems that you should be aware of before buying it.
It's important to note that these problems are not manufacturing defects or problems with build quality as the Engel is actually really well built.
Size: It's Big
At 32-Quart this is one of the largest soft-sided coolers on the market. It's big and bulky and this can make it harder to transport with you when compared to something smaller like the Yeti Hopper Flip.
Heavy: When Completely Loaded
It's not too heavy when empty but once you fill this cooler up to capacity it starts to get really heavy and difficult to carry.
The shoulder strap is great for moving it short distances or longer distances when it isn't fully loaded. But the side carry handles are good for when it completely full as you'll need two hands to carry it or you might need to help of a friend.
Price: It's Expensive
This is a premium cooler and some people's budget might not stretch to the couple of hundreds dollars required to pick up one of these bad boys.
See the latest price of the Engel HD30 at Amazon
If this cooler is too expensive for you then you might want to check out the smaller RTIC Soft Pack coolers or the RTIC Day Pack coolers. They aren't as good as the Engel but they will save you some money and for many people they will be good enough
See latest price RTIC Soft Pack coolers
See how crazy cheap the RTIC Day coolers are at Amazon
Zipper: It's Hard To Use

The zipper can be tough to use as it requires a decent amount of force to open. You also need two hands to access the cooler as you need to hold open the top in order to grab stuff from the inside.
The zippers can also be prone to breaking so make sure you keep them lubricated
Alternatives To The Engel HD30
If you aren't completely sold on the Engel and want to consider some other soft-sided coolers there are some pretty good options out there
Yeti Hopper M30

The Yeti Hopper M30 is the most similar cooler to the Engel HD30 and also the closest in quality.
It has up to 3 days ice retention and is made from the same durable 840D nylon that is TPU laminated and RF welded.
It has a magnetic opening which allows you more access into your cooler and comes with a 3 year warranty.
It's a bit more expensive than the Engel but I personally like the design better and if branding matters to you then Yeti is certainly the premium brand to own.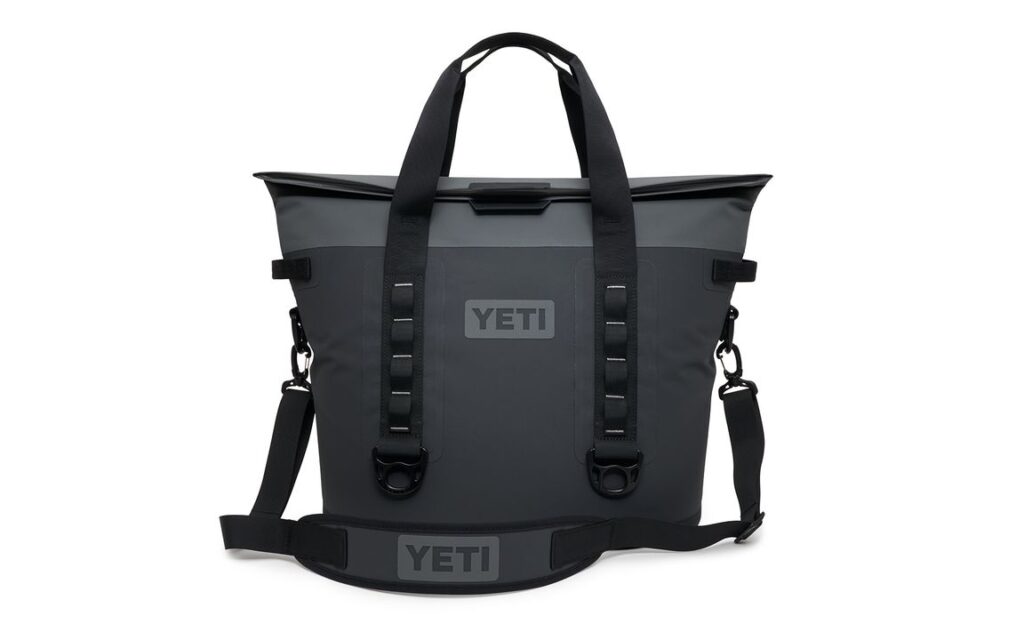 See the latest price of the Yeti M30 at Amazon
I've also done a direct head-to-head comparison of the Yeti Hopper M30 and the Engel HD30. Click here to see which of these coolers is better and which is better value for money.
RTIC Soft Pack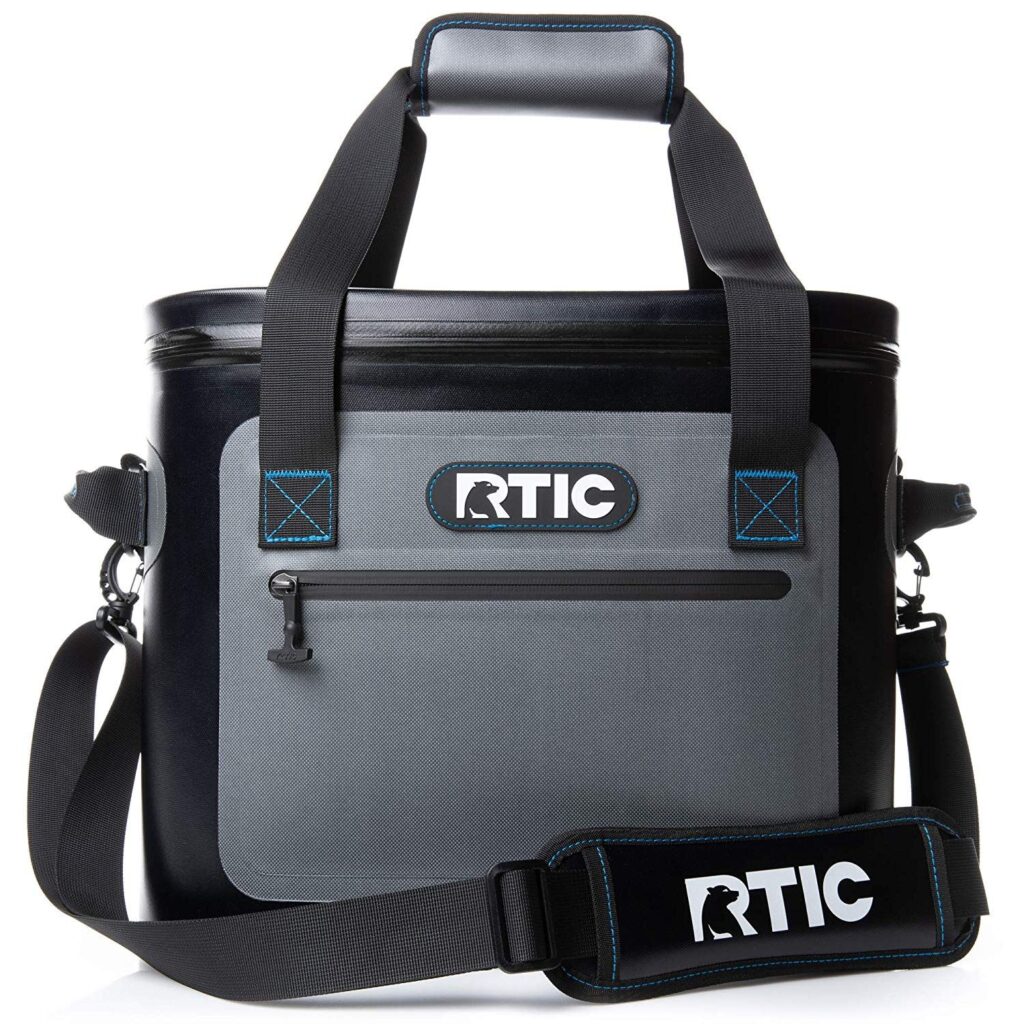 The RTIC Soft Pack is another great soft-sided cooler worth considering.
It has a more boxy rectangular shape when compared to the Engel and it made from a slightly less durable material.
It's still built super tough and should last you years and ice retention is very close to the HD30 at about 2-3 days for the smaller sizes and 3+ days for the larger sizes.
The smaller sizes are also significantly cheaper than the Engel so they are worth considering if you're on a budget
See how affordable RTIC Soft Pack coolers are at Amazon
Read my full RTIC Soft Pack review
Should You Buy an Engel HD30 Cooler?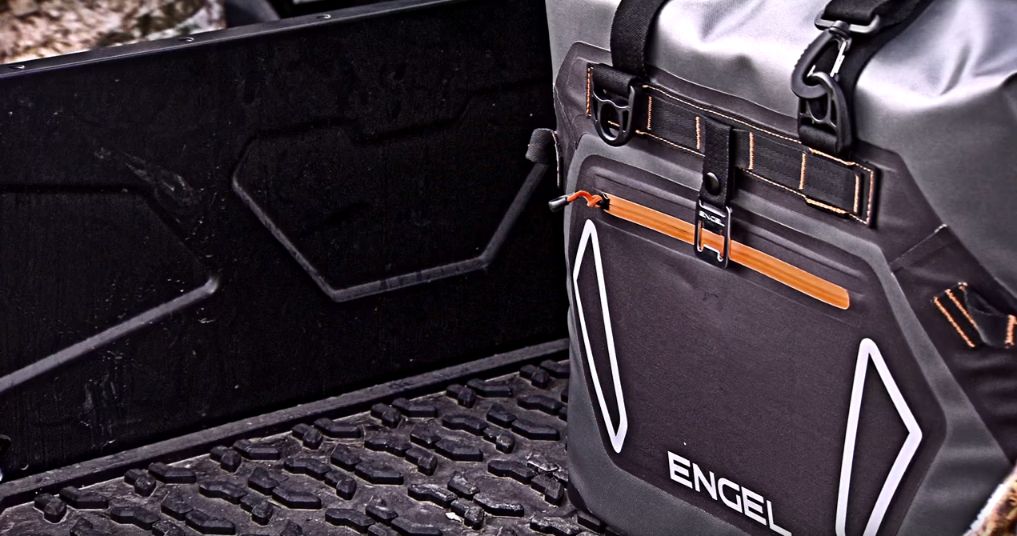 As you can see from this review the Engel HD30 is a great soft-sided cooler and it can definitely be argued that this is THE BEST soft sided cooler on the market.
It has the best ice retention of any soft sided cooler out there, it is one of the most durable coolers and it comes packed with features. It's also less expensive when compared to some other brands of soft sided coolers like the Yeti.
Ultimately it's up to you if you think your budget can stretch to this cooler and if you think it suits your needs.
If you want to grab one for yourself then I'll leave my affiliate link below so you can see the latest price and pick one up at Amazon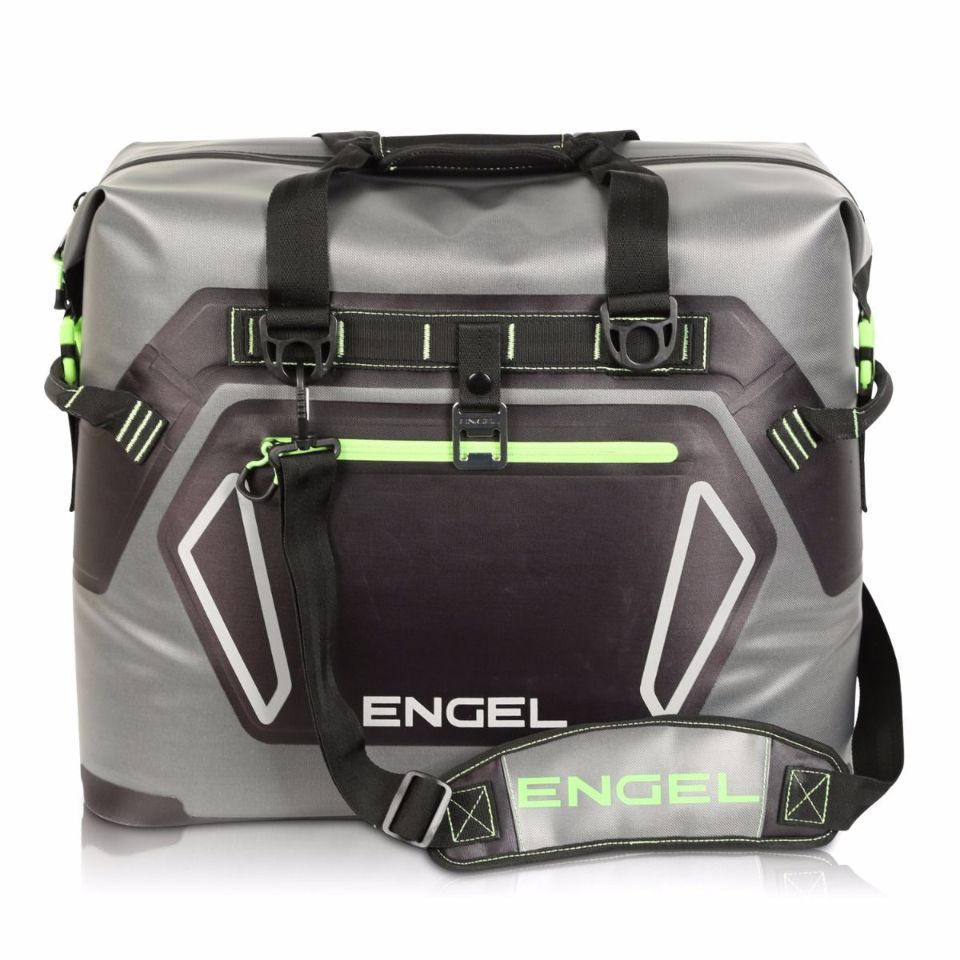 See latest price of Engel HD30 coolers at Amazon
Until next time,
Stay cool