The Engel HD30 is arguably one of if not the best soft sided cooler out there. It's super heavy duty and able to keep ice for up to 4.5 days! But how does the Engel HD30 compare to the Yeti Hopper M30 and which soft sided cooler is better value for money?
The Engel HD30 has much better ice retention than the Yeti Hopper M30. Both coolers are made from heavy duty nylon and both coolers are waterproof and tear resistant. The Engel HD30 has a zipper opening whereas the Yeti M30 has a magnetic opening. The Engel is also about $100 cheaper than the Yeti.
Both of these soft sided coolers are high-quality coolers with some great features. Both of them have some issues as well as no cooler is completely perfect.
In this head-to-head comparision we'll look at the Engel HD30 and how it performs when compared to the Yeti Hopper M30. At these end of the day these are both high-quality coolers and which one is best for you will depend on personal preference. But this review should help you to understand the differences and decide on the best cooler for you.
Let's Start With Price: Engel Is Cheaper
We'll get into ice retention performance as well as size and feature differences in a minute but I want to start this comparison by looking at price.
Below you can see the current price of the Engel HD30 compared to the Yeti Hopper M30
Engel HD30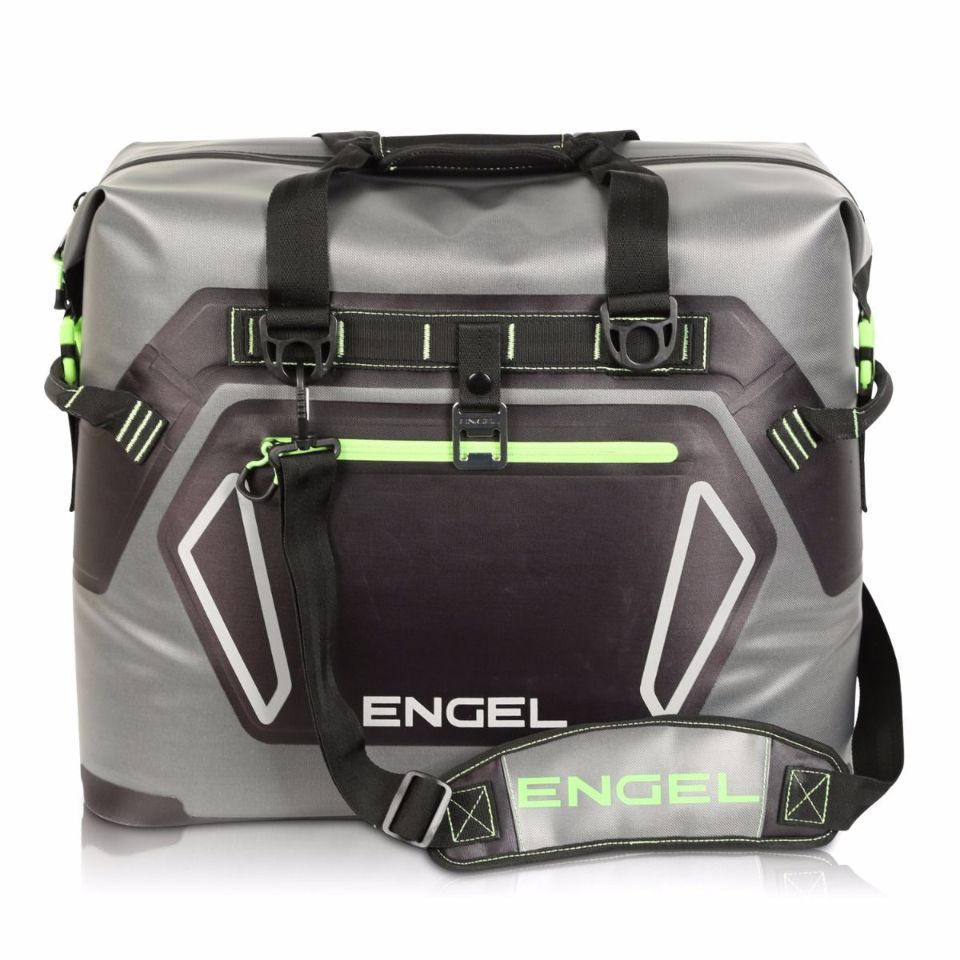 Engel HD30:
Capacity: 32-Quart
---
Engel HD20:
Yeti Hopper M30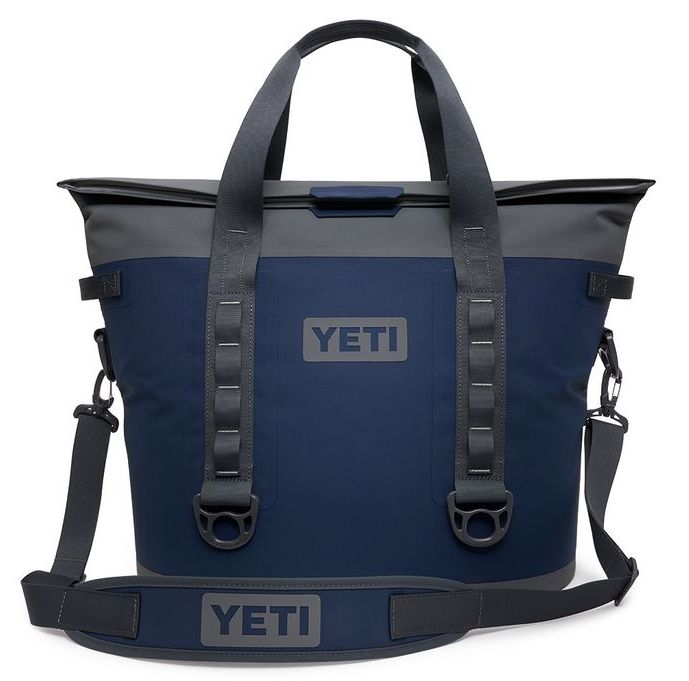 Yeti Hopper M30:
Capacity: 30-Quart
---
Yeti Hopper Flip 18:
As you can see the Engel HD30 offers a good saving over the Yeti, saving you in most cases around about $100.
The Engel is still a premium soft-sided cooler and thus it isn't cheap, but that's a pretty big saving compared to the Yeti.
For those of you who are budget conscious and don't mind too much about the brand of cooler you get then the Engel is definitely worth considering, especially once you see how well it performs.
Ice Retention: The Engel Is The Best-In-Class

When it comes to ice retention for soft sided coolers the Engel HD30 is best-in-class, meaning it can hold ice longer than any other soft sided cooler on the market, including Yeti. Click here to see my full list of the best soft sided coolers for ice retention (Engel is #1, you won't guess where Yeti is)
There have been multiple ice retention tests done directly comparing the HD30 to multiple other soft sided coolers and time and time again the HD30 comes out on top as the cooler that keeps ice the longest.
Below you can see a video comparison of the Engel HD30 vs an older Yeti Hopper cooler:
The Yeti Hopper M30 has a bit more insulation than the Yeti in this video and thus can keep ice approximately 20% longer than the older Hopper coolers, but even still it's highly unlikely that the Yeti M30 would outperform the Engel HD30 in a head-to-head ice retention test.
See the latest price of the Engel HD30 at Amazon
Yeti's Ice Retention Is Still Great

I want to make clear that Yeti's ice retention is still really good and you should get approximately 2-3 days (maybe even 4 days) of ice retention out of the Yeti M30.
The Engel HD30 will get you and extra 0.5-1 day's ice retention. So for those who don't need to keep ice longer than 3 days both coolers will do just fine.
Build Quality and Durability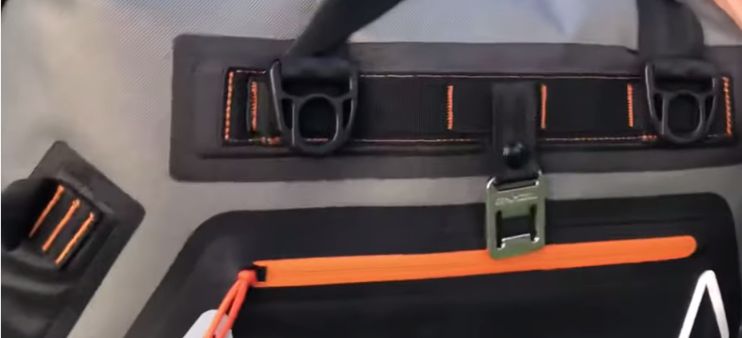 Ice retention is important, but given how much you're potentially going to spend on a soft sided cooler you want to make sure this cooler is actually going to last you a long time.
One of the great things about Yeti coolers is that, while they are expensive, they are known for their high quality and durability.
I purchased my Yeti 45 about 4 years ago now and it still works just as good today as the day I bought it. It's a little scratched up from use but otherwise it works just fine. I can see my Yeti lasting another 4 years easy and it might even last me decades.
Soft sided coolers don't last as long as hard sided coolers but both the Yeti and the Engel are extremely durable and long lasting.

They are both made from 840-Denier Nylon, which is super strong and durable. This nylon is then TPU laminated to make it even stronger but also to make it water proof.
Both coolers use RF welding for the seams. This is more secure than regular stitching and means the seams are less likely to break.
Both coolers have reinforced bases so wherever you place them down, even if they are on a sharp stick, they will be fine.
While both coolers are comparable in terms of durability Yeti offers a 3-year warranty whereas Engel only offers a 1-year warranty on their coolers
Design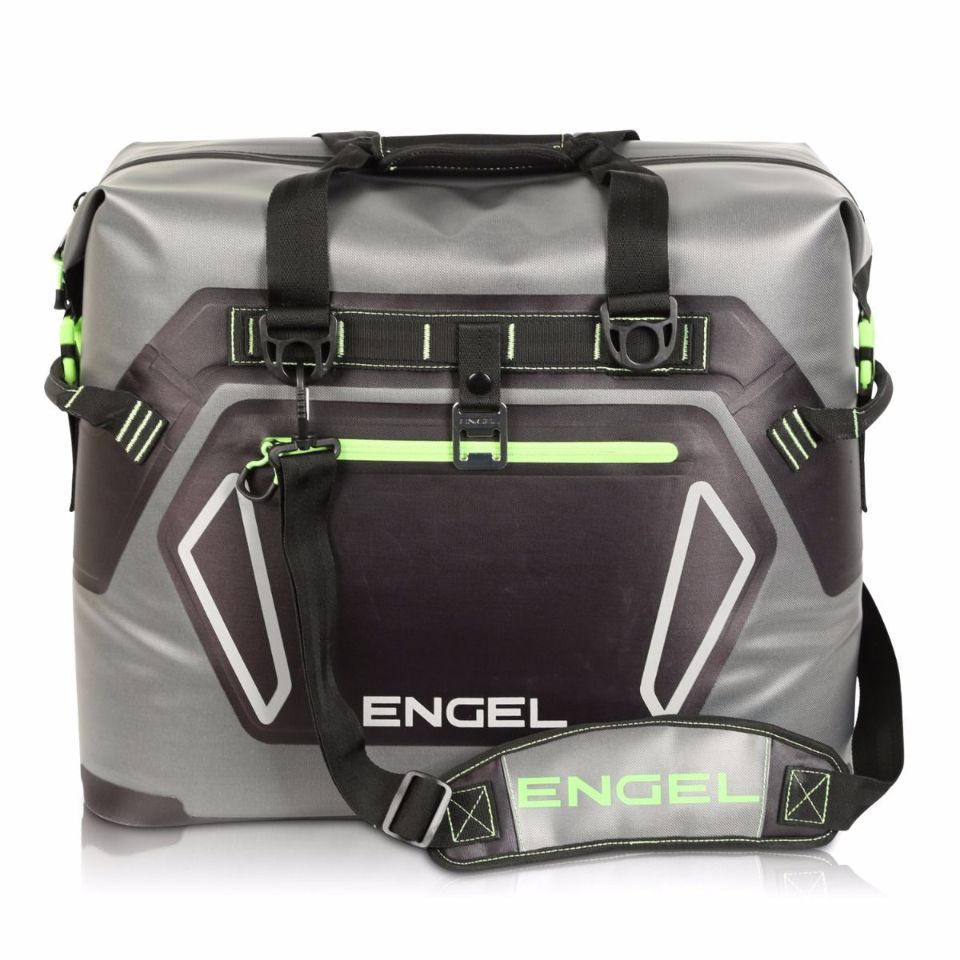 The design of these coolers is where things start to differ substantially.
I personally think Yeti has one of the best design teams out there. Their coolers always look stylish, high-end and just really simple and trendy. Kind of reminds me of the simplicity of Apple products.
The Engel HD30 has a less elegant design and is a bit more, for lack of a better word, clunky looking.
Both coolers have a wide base but the Yeti M30 thins out significantly towards the top, whereas the Engel keeps more of a bulky rectangular shape even towards the top of the cooler.
Design is always personal preference, but on this one I definitely prefer the Yeti.
Features
Both the Engel and the Yeti have similar features to each other and are just designed a little differently with some slight differences like the opening and external pockets.
Similar Capacities – About 30-Quart
Both coolers have a very similar capacity of approximately 30-Quart. The Engel is 32-Quart while the Yeti is 30-Quart.
So the Engel is slightly bigger but it isn't a huge difference that you would notice.
Different Waterproof Openings

Engel has a waterproof zipper that runs the full length of the cooler, making it easy to open quite wide to load and unload your cooler.
The zipper on the Engel is completely waterproof and won't let any water in or out.

Yeti used to have a zipper opening in their older models but they have since replaced this with a magnetic opening which, when closed, fold down and clicks into place.
This allows for a much wider opening to make loading and getting stuff out of your cooler easier. It also allowed Yeti to fit in more insulation so the cooler can keep ice longer.
Shoulder Straps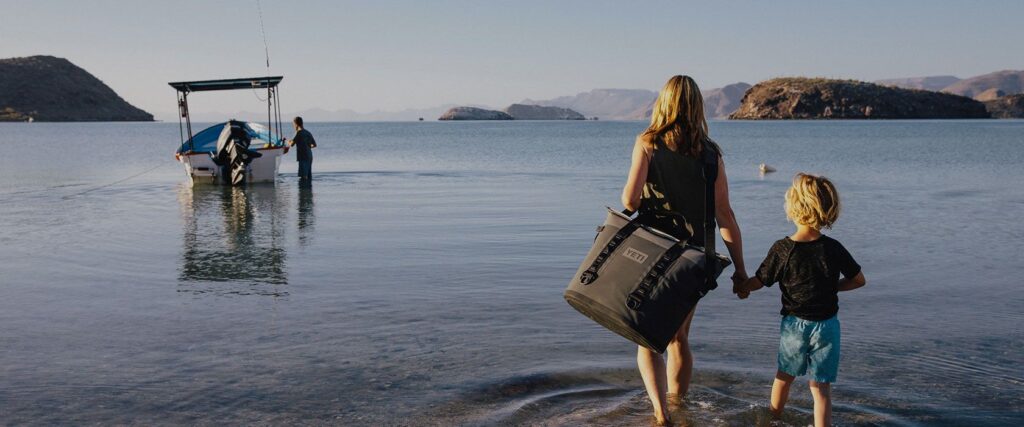 Both coolers come with a detachable shoulder strap for easy carrying.
The Yeti shoulder strap is slightly larger and more padded than the Engel shoulder strap which may make it a little more comfortable for some people to carry.
Carry Handles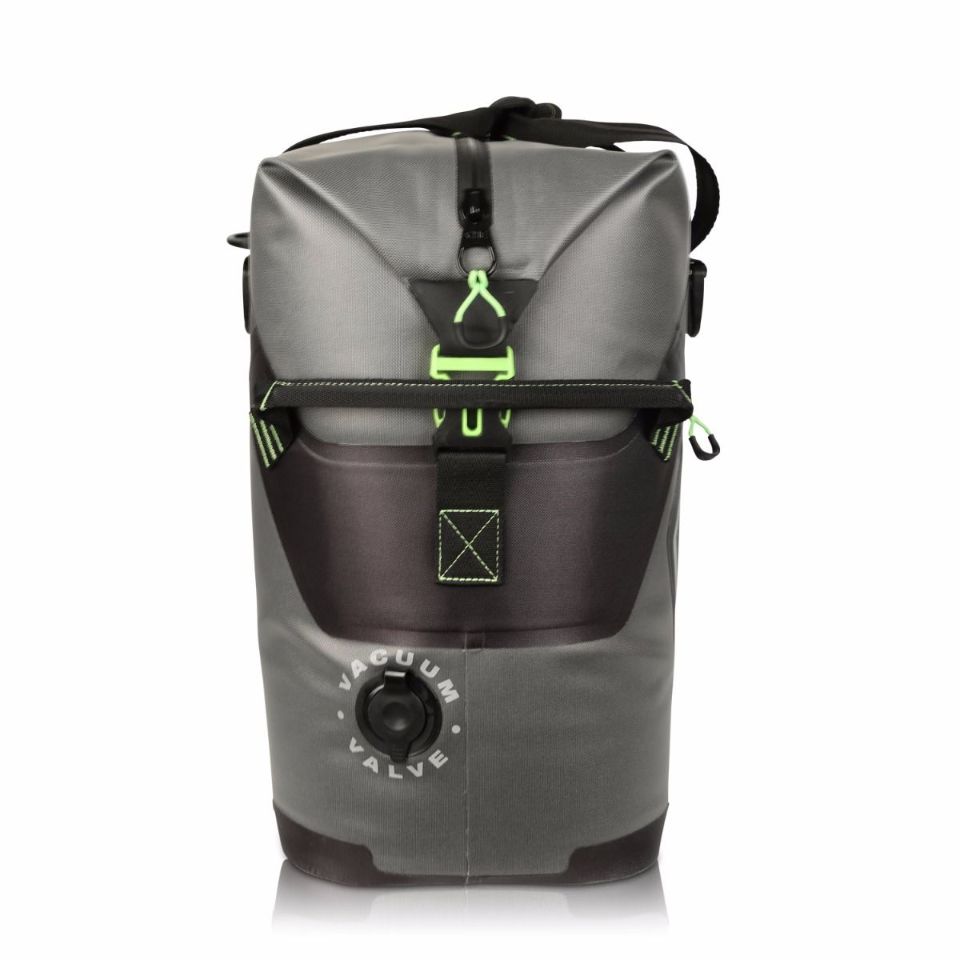 Both coolers have dual carry handles on the sides of the cooler. When full these can get extremely heavy so this allows you to carry the cooler with two hands or to carry it with a friend.
Both coolers have two longer side handles that meet in the middle for single hand carrying and the Yeti has an additional handle near the opening at the top of the cooler.
Anti-Microbial Food-Safe Interior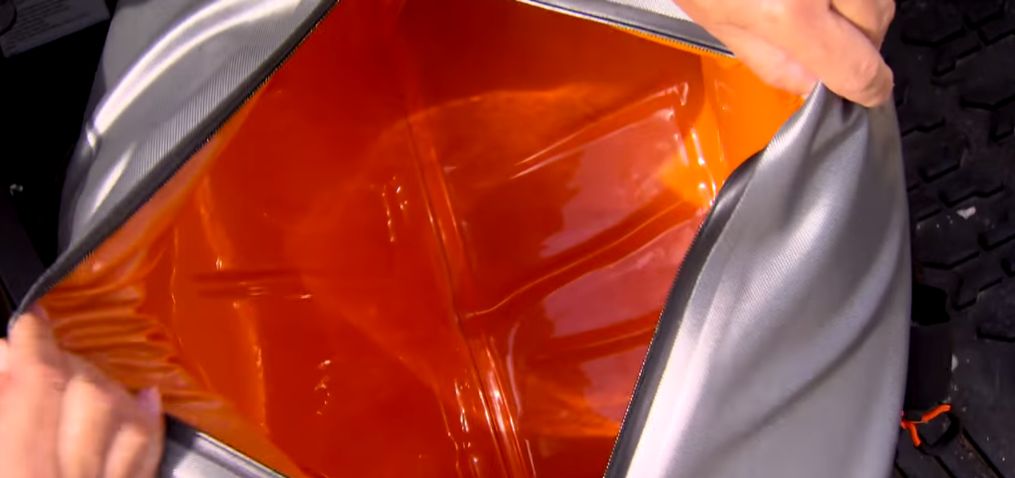 The internal lining of both coolers is made from an FDA-approved food-safe material. This means you can put food straight in your cooler and not have to worry about it touching the plastic inside the cooler.
The internal lining is also anti-microbial, which means it's less likely to collect mold and this makes it easier to keep clean.
Engel's Vacuum Seal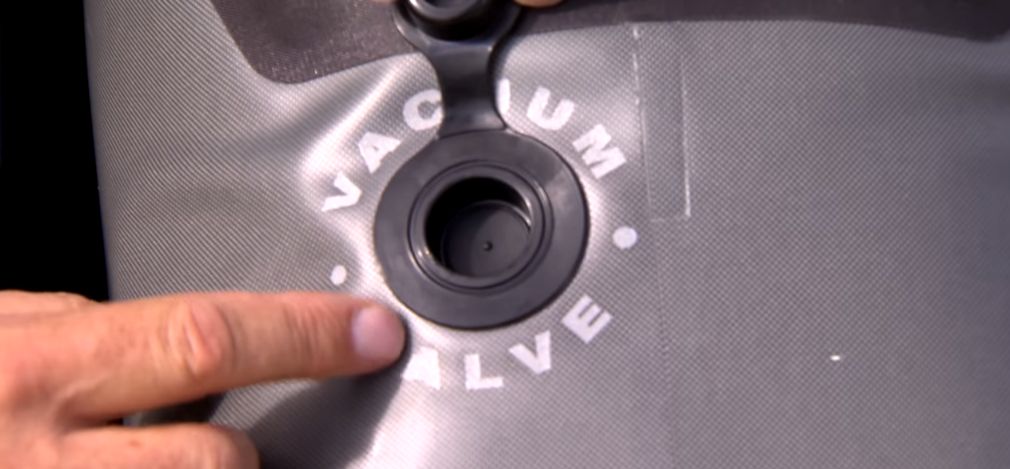 The Engel HD30 has a unique vacuum system on the side of the cooler where you are able to remove excess air from the insulation itself.
This doesn't remove air from the inside of your cooler where your ice and drinks are but rather warm air that has gotten into to the insulation compartment.
Creating more of a vacuum in the space makes it hard for heat to pass through and warm up your ice. So this unique feature helps the Engel to keep ice for so long.
Tie Down Points
Both coolers have tie down points that allow you to strap down the cooler in your car, truck, van or on your boat to make sure it doesn't slide around, tip over or go overboard.
Engel Has Pockets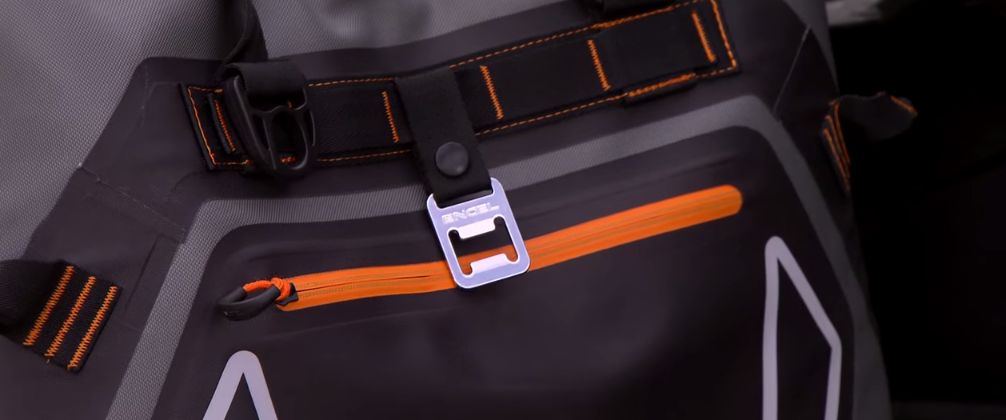 The exterior of the Engel has a zipper pocket that you can use to store items in that you don't want in the main compartment of your cooler.
It's not a huge pocket but it is water resistant and can help items stay dry out in the weather.
The Yeti cooler doesn't have any outside pocket or any pockets at all other than the main compartment.
If you want to add a pocket to the Yeti you'd need to buy a SideKick Dry which is a completely waterproof compartment. But that's about an extra $50.
Engel Has A Bottle Opener
The Engel cooler also comes with a built in bottle opener on the outside which I think is a nice little feature. I wish Yeti had this on all their coolers.
Hitchpoint Grid System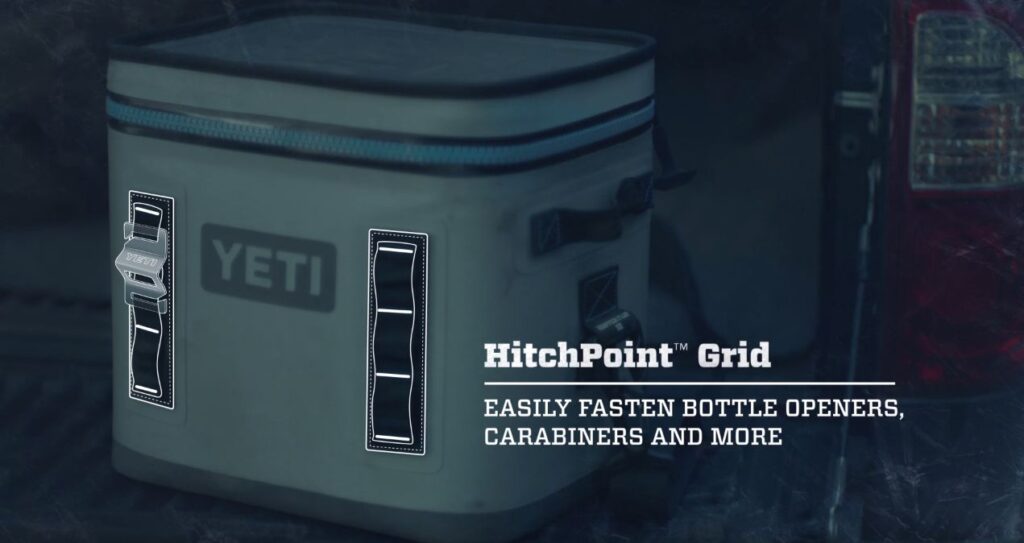 The Yeti cooler has a Hitchpoint grid system on the outside of their cooler so you can attach accessories to your cooler.
Yeti Has A Longer Warranty
Yeti soft sided coolers are backed by a 3-year limited warranty whereas Engel coolers only provide you with a 1-year warranty.
Engel HD30 vs Yeti Hopper M30: Which Will You Buy?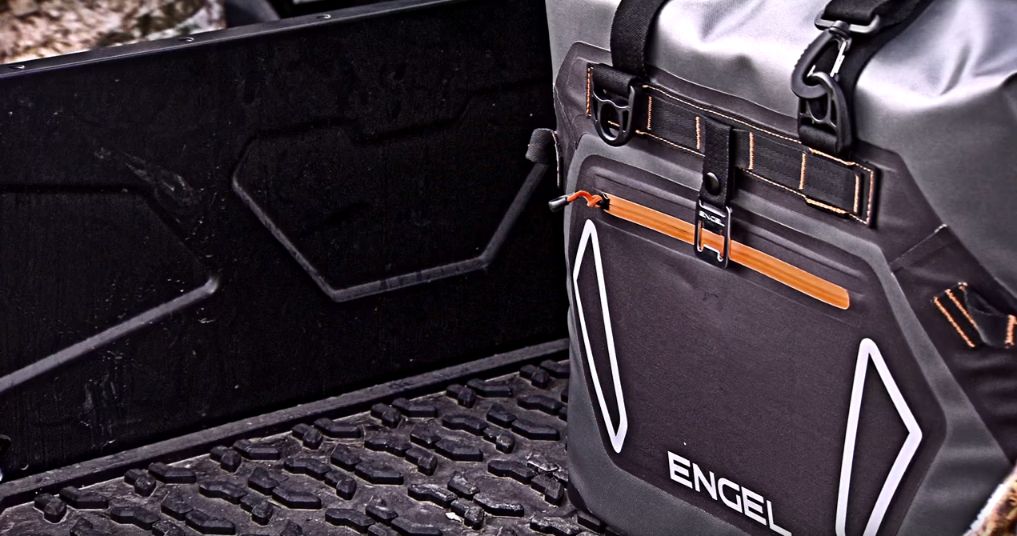 As you can see from the side-by-side comparison both of these coolers are extremely similar to each other in lots of different ways.
The Engel is slightly larger, have better ice retention and sells for a more affordable price. It also have an exterior pocket and bottle opener.
If you're budget conscious and don't mind the Engel branding and design then the HD30 is a great option that will last you years and will perform really well.
If money isn't an issue for you and you want the slightly nicer design of the Yeti and are happy to spend a bit extra to get it, then by all means get it. The Yeti M30 is still a great cooler and it performs really will and is extremely durable (like all Yeti products)
Ultimately the choice as to which cooler is better will come down to your budget and your personal preference. Both are good coolers and you really can't go wrong here.
I'll leave it up to you to decide. Click the links below to see the latest prices of these coolers on Amazon, read more reviews and see the different color options currently available
See latest price of Engel HD30 at Amazon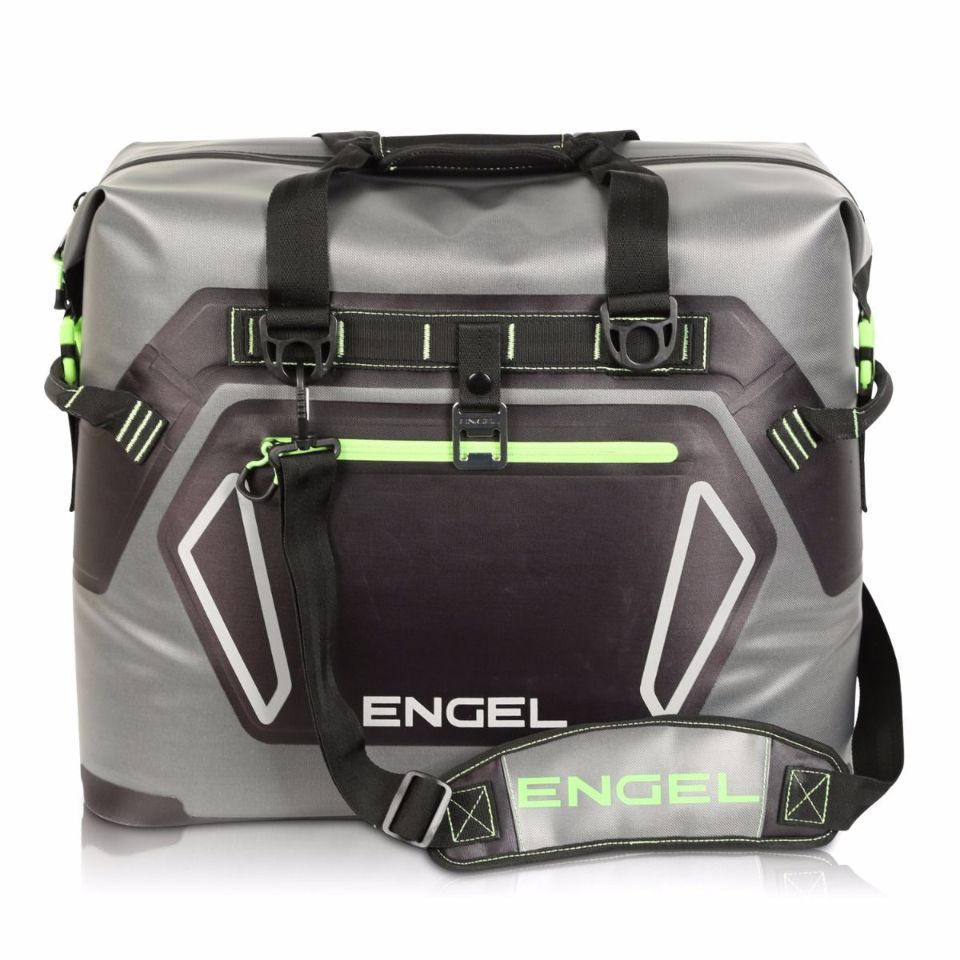 See latest price of Yeti M30 at Amazon