The RTIC Soft Pack line of coolers are, in my humble opinion, the best value for money soft coolers on the market today.
They are much cheaper than competing brands like Yeti, but have similar features and actually have better ice retention due to extra insulation. RTIC Soft Packs are durable, waterproof and really well built and they are a great cooler for the money.
In this RTIC Soft Pack cooler review we'll look in detail at the RTIC Soft Pack. What it's features are, how long it holds ice for, it's competitors and it's problems or issues and all this should help you to decide whether or not you should spend your hard earned money in this product.
Let's Start With Price
Let's start with price because I'm actually shocked at how affordable these soft-sided coolers are selling for on RTICs website as well as on Amazon and in stores.
These are a premium soft-sided coolers and so they aren't the cheapest coolers on the market. But once you start to go cheaper than these coolers you really start to see a downgrade in quality as well as ice retention.
Below you can see a list of the current prices of RTIC Soft Pack coolers at Amazon. I've also compared them to similar sized Yeti Hopper Flip coolers so you can get an idea of the price difference between the two brands
RTIC Soft Pack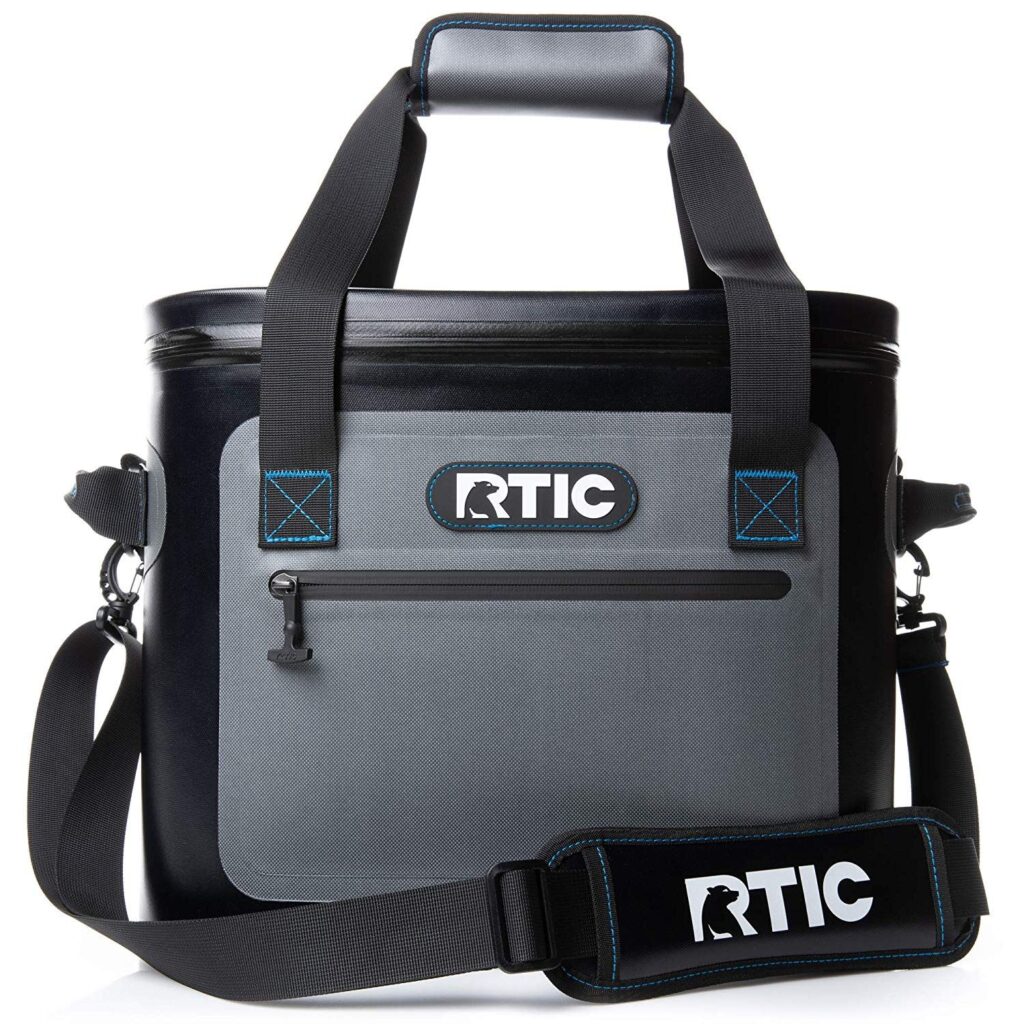 RTIC Soft Pack 8:
---
RTIC Soft Pack 20:
---
RTIC Soft Pack 30:
---
RTIC Soft Pack 40:
YETI Hopper Flip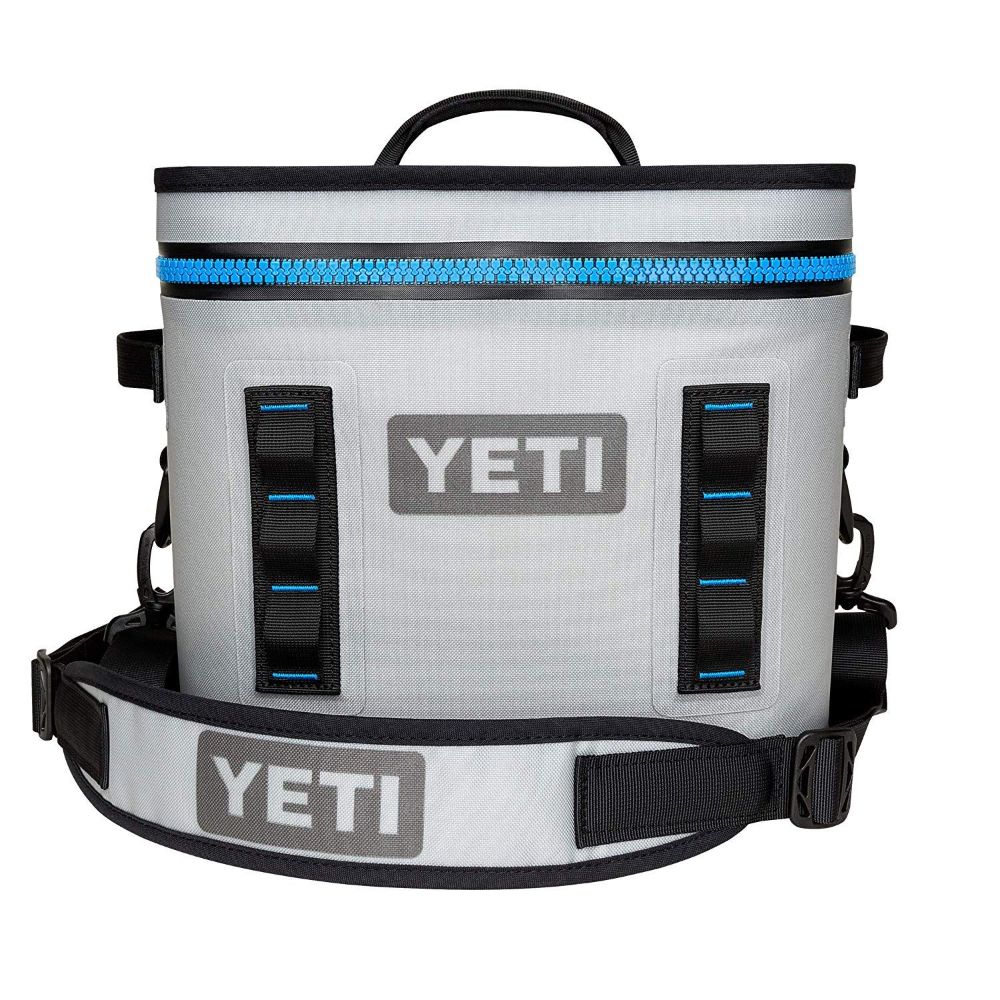 Yeti Hopper Flip 8:
---
Yeti Hopper Flip 12:
---
Yeti Hopper Flip 18:
As you can see RTIC Coolers are actually quite affordable when you compare them to a brand like Yeti. As we'll see later in the review they actually keep ice longer than Yeti and have some extra features too.
Click here to see my full write up of RTIC Soft Pack vs Yeti Hopper Flip and which one you should spend your money on. I was shocked with how well RTIC compared to Yeti despite being so much cheaper.
2-4 Days Ice Retention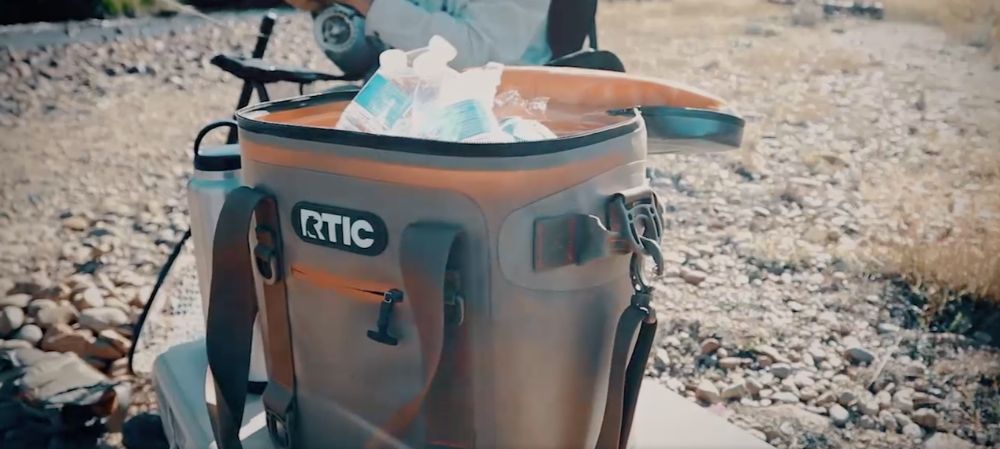 Soft sided coolers will never match the ice retention of premium hard sided coolers. But amazingly the RTIC Soft Pack does hold ice about as long as a regular cheap cooler that you might pick up at the local hardware store – maybe even longer.
RTIC Soft Pack coolers can hold ice for roughly 1-4 days with 2-3 days being more common.
Below is a video showing the RTIC keeping ice nearly 2 full days but in ridiculously hot temperatures:
Packed With Insulation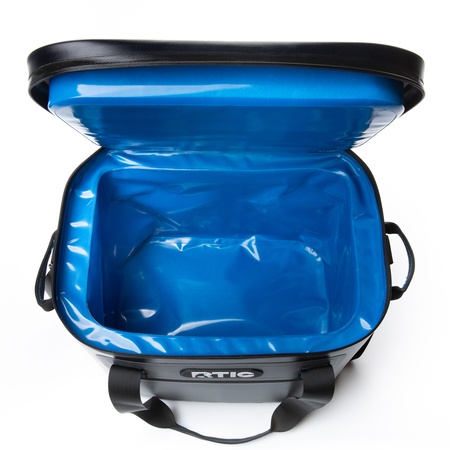 The reason these soft sided coolers are so good at keeping ice is the amount of insulation that is in them.
They use a closed-cell insulating foam which can bend and flex allowing the coolers to be much softer than hard sided coolers where the insulation sets hard.
RTIC Soft Packs have 1 inch of insulation in the walls and base of the cooler and 2.25 inches of insulation in the lid.
Compare this to Yeti Hopper Flip coolers which only have 0.75 inches of insulation in the walls and base and 1.5 inches of insulation in the lid.
Looking at the difference you can see why RTIC Soft Packs are one of the best soft sided coolers in terms of ice retention. Click here to see the full list of the best soft coolers for ice retention…RTIC doesn't even make the #1 or #2 spot!
Features Of The RTIC Soft Pack
The RTIC Soft Pack has a lot of different features that make it impressive as a soft sided cooler.
Waterproof Zippers
The zipper on this cooler is completely waterproof, which means when closed no water can get in and no water can get out.
This keeps your items secure and means that even if your cooler tips over then water isn't going to leak out and spill everywhere.
The zipper is quite difficult to open and close and it does need to be kept lubricated to make sure it doesn't break. Opening and closing the zipper is one of the main issues that people have with this cooler, which we will talk about later.
Click here for a full list of the best waterproof soft coolers on the market today.
Tough Vinyl Exterior

The exterior of this cooler is made from a heavy-duty vinyl that is scratch/tear resistant as well as being a waterproof material.
Shoulder Strap
Each RTIC Soft Pack comes with a removable padded shoulder strap so you can carry your cooler hands free if you want to.
The portability of this cooler is one of it's major benefits over hard-sided coolers. It doesn't keep ice as long as hard sided coolers but it's much lighter and the shoulder strap makes for easy carrying
Carry Handles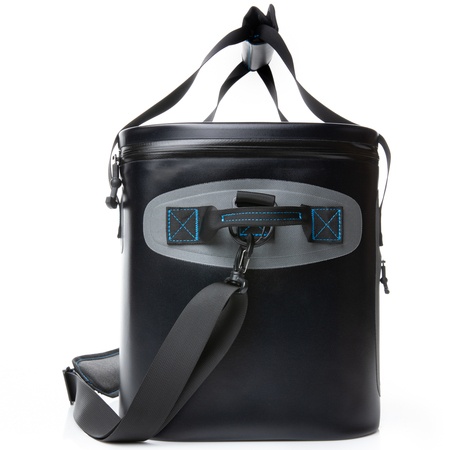 When this cooler is full of ice and drinks it can get quite heavy to carry. There are 2 handles on the sides so you can carry to cooler with two hands when it's heavy or even get a friend to help you.
There are also two straps on the side that lift up and come together for single hand carrying.
Anti-Microbial Food-Safe Interior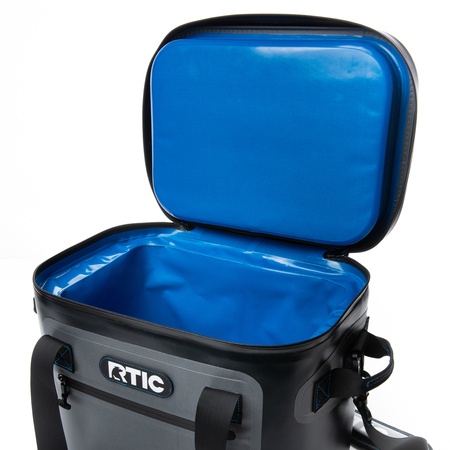 The interior of this cooler is made with an FDA approved food-safe material. This means your food can touch the plastic without having to worry about any nasty chemicals.
The interior is also anti-microbial and resistant to mold which helps you to keep it clean.
2 External Pockets
There is a small front zipper pocket for keeping items dry and away from the weather. It's not 100% water proof but it is water resistant.
There is also a mesh pocket on the back for extra storage. The mesh pocket is made of a rugged plasticized mesh which is stronger than regular mesh and unlikely to tear.
Molle Grid System
The exterior of the cooler has a molle grid system which allows you to add any molle compatible accessory to the outside of your cooler.
Everything from phone pouches to first aid kits to bottle openers and cup holders can be added on.
Tie Down Points
There are multiple tie down points so you can fix your cooler down in your car, truck, van or boat so it won't slide around.
1-Year Warranty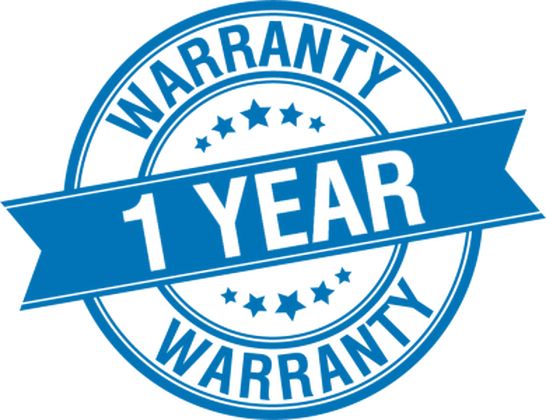 The RTIC Soft Pack coolers are backed by a 1-Year warranty and from the customer reviews I've read RTIC are pretty good when it comes to customer service.
They will replace or refund you if you have issues with your cooler within the warranty period.
Problems With The RTIC Soft Pack
No cooler is perfect and the RTIC Soft Pack certainly isn't an exception to that rule.
The major issues with this product stem from the fact that it isn't quite as robust and durable as the Yeti Hopper Flip cooler
Seams Can Start To Come Apart
Some customers have reported that over time the seams can start to separate and come apart which compromises the look of the cooler and eventually compromises the insulation and water proofing.
Zipper Can Break Easily
This is probably the biggest issue most customers have and this is true for the RTIC as well as the Yeti and Tourit and basically every other soft sided cooler that uses a similar waterproof zip system.
The zipper is extremely tough to open and close which is a use-ability issue. But also the force required can cause it to break more easily than a regular zipper.
You need to make sure you lubricate the zipper from time to time so it open and closes easier.
Some Ice Retention Complaints
Some customer have made complaints about the ice retention of this cooler, saying that it struggles to keep ice for more than 6 hours.
Generally the two major mistakes people make is not pre-cooling their cooler or putting in room temperature drinks and expecting that not to cause the ice to melt faster. These mistakes can be easily avoid to improve ice retention.
Click here to learn exactly why ice is melting so fast in your cooler
Comes In 4 Sizes and Different Colors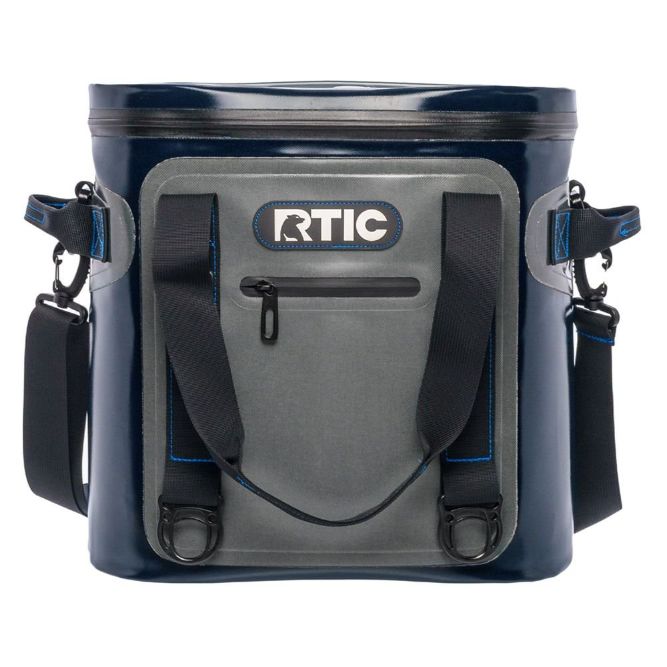 The RTIC Soft Packs come in 4 different sizes starting a the 8-can size which is approximately 5.5-Quart in capacity and the largest size being the 40-can size which is 35-Quart in capacity.
8 can – 5.5 Quart
20 can – 15 Quart
30 can – 22 Quart
40 can – 35 Quart
Each size also comes in multiple different colors so you can get the color that suits your vibe and stand out from the crowd (or blend in if that's what you're going for)
See all sizes and colors of RTIC Soft Packs at Amazon
This Cooler Offers Great Value For Money
So no the RTIC cooler isn't perfect, and no it isn't as durable as the Yeti. But it also won't cost you quite as much as the Yeti either.
I personally think this cooler offers good value for money and it a definite upgrade from a cheap soft sided cooler and is perfect for someone who wants a good quality cooler on a budget.
See the latest price of RTIC Soft Packs at Amazon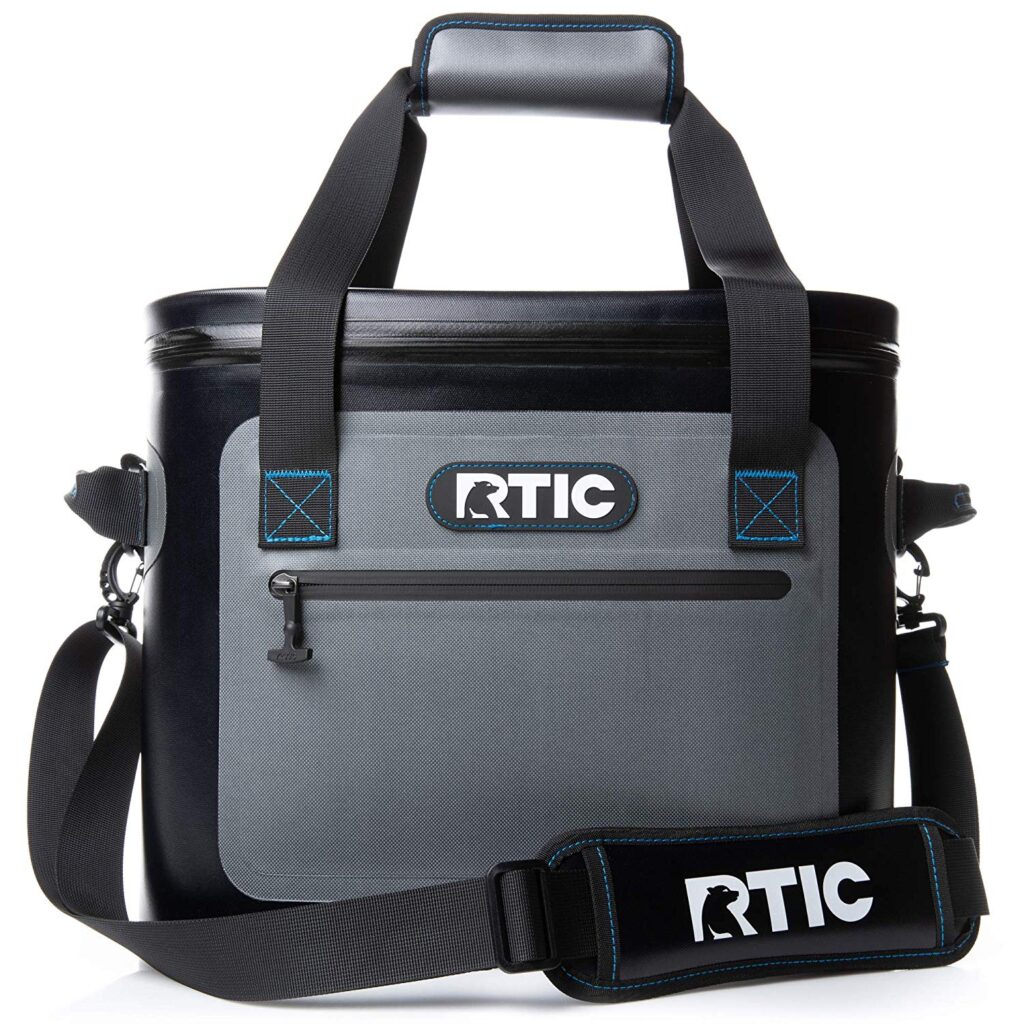 The RTIC Day Cooler Is An Even Cheaper Option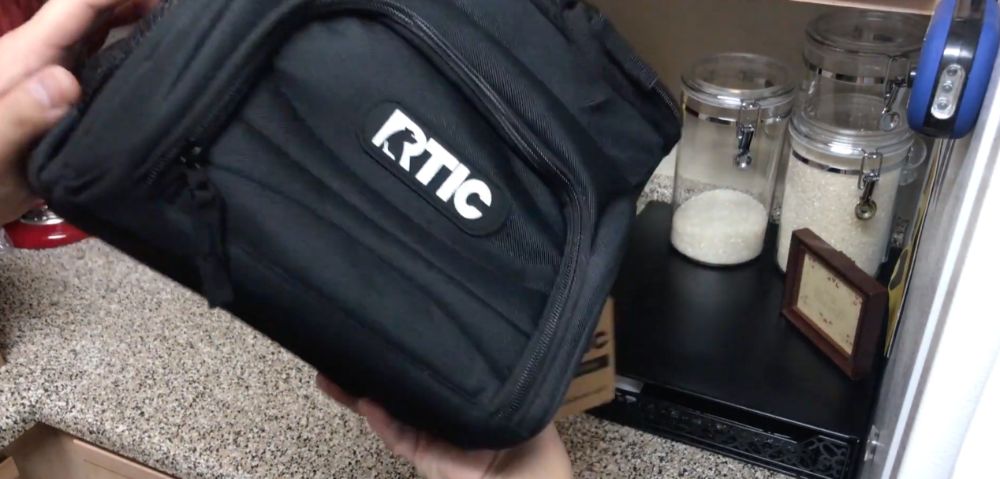 If you're looking for a smaller and cheaper option then the RTIC Day Pack comes in similar sizes and shapes to the RTIC Soft Pack but it has less insulation and is made out of a cheaper fabric material.
This is the perfect cooler for keeping your lunch cold each day when you're at work. It has a thinly insulated interior, an exterior zipper pocket and 2 mesh side pockets for water bottles or other snacks.
Starting at under $30 these maybe be a better option for some people
See how cheap the RTIC Day Coolers are at Amazon