There is nothing worse than opening your lunch box to discover that the sandwiches you packed earlier are now limp and warm. Even worse yet if they are so warm you're questioning whether or not they are still safe to eat.
If you're like me, you'll want to try out some of my tricks on keeping sandwiches cold for lunch.
The best way to keep sandwiches cold for lunch is to wrap them in aluminum foil and store them in an insulated lunch bag with an ice pack. Insulated food jars can also work to keep sandwiches cold for hours but can be a bit tricky to fit the sandwiches in as they are usually cylindrical.
Keeping your sandwiches cold for lunch does not mean they have to be soggy by lunchtime.
My provided tips will have your sandwich crisp and fresh as if you had just made it.
Why Sandwiches Need To Be Kept Cold
Food like sandwiches needs to be left cold for bacterial reasons. According to the U.S Department of Agriculture, fresh food, like sandwiches and yogurts, cannot be left out at room temperature for more than two hours without risk of them going bad due to excessive bacteria growth.
This is because food-borne bacteria that cause diseases like Salmonella and Norovirus multiple at a rapid rate once it reaches temperatures between 40℉ ( 4.4℃) and 140℉ (60℃).
You can get away with some foods leaving out longer, but for others, you can not. Here is a list of sandwiches that will need to stay chilled for longer:
Sandwiches that contain lunch meats. Meats like chicken must be kept under 40℉ (4.4℃).
Sandwiches that contain eggs. Egg is not a food you want to leave sitting in a warm lunch box all day, and you won't be forgetting that smell anytime soon!
Sandwiches that have spread like dairy-based mayonnaise.
Sandwiches that have soft cheese like cream or cottage cheese. These cheeses can go sour if left at room temperature or in a hot lunch box.
Here are some helpful ways to keep your lunch cold without going soggy.
1. Use an Insulated Lunch Bag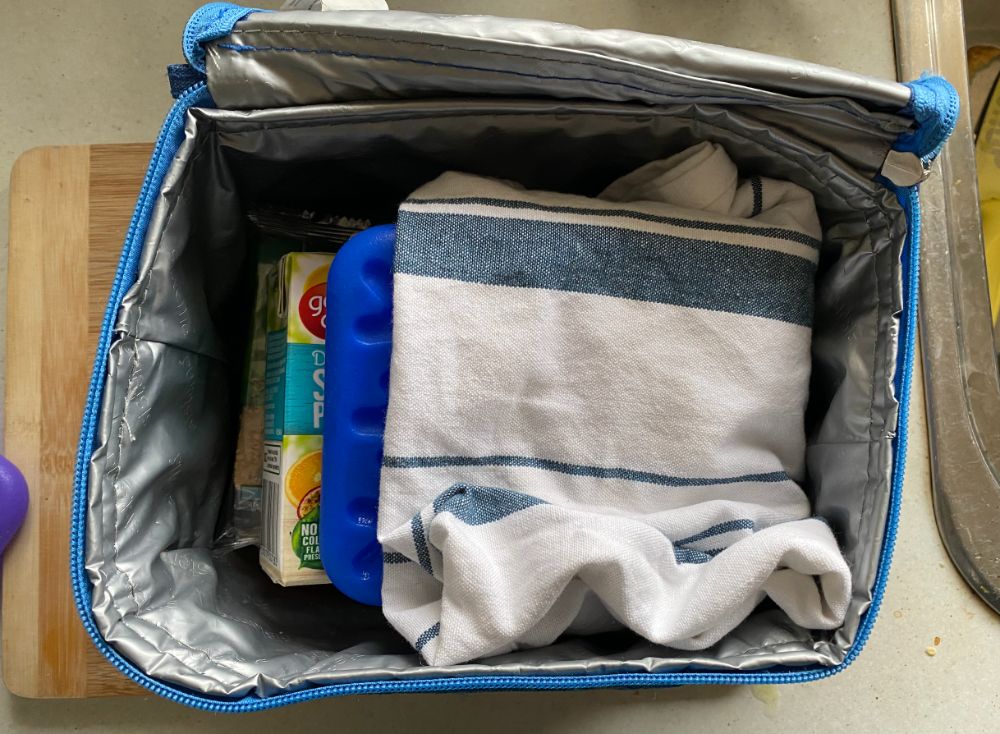 Insulated lunch bags are a great way of making sure your sandwiches stay cold until lunchtime. These lunch bags are made with an inner layer that insulates your desired temperature.
This insulating layer is made from plastic, vinyl, aluminum, and foil. Not only are they inexpensive, but they are also so popular nowadays that they are available in a wide variety of colors and styles.
Depending on how good the lunch bag is will determine how long it can keep your sandwiches cold for. An ice pack is recommended but you can keep items cold in a lunch bag without an ice pack, it's just a lot harder to do and your sandwiches will warm up faster.
The best lunch bag on the market that keeps things cold the longest is the Yeti DayTrip Lunch Bag. It's quite expensive (especially for a small lunch bag) but as an owner of one of these bags I can honestly say it's one of the best purchases I've made in recent years.
I love this lunch bag and for me it's been well worth the investment.
BEST LUNCH BAG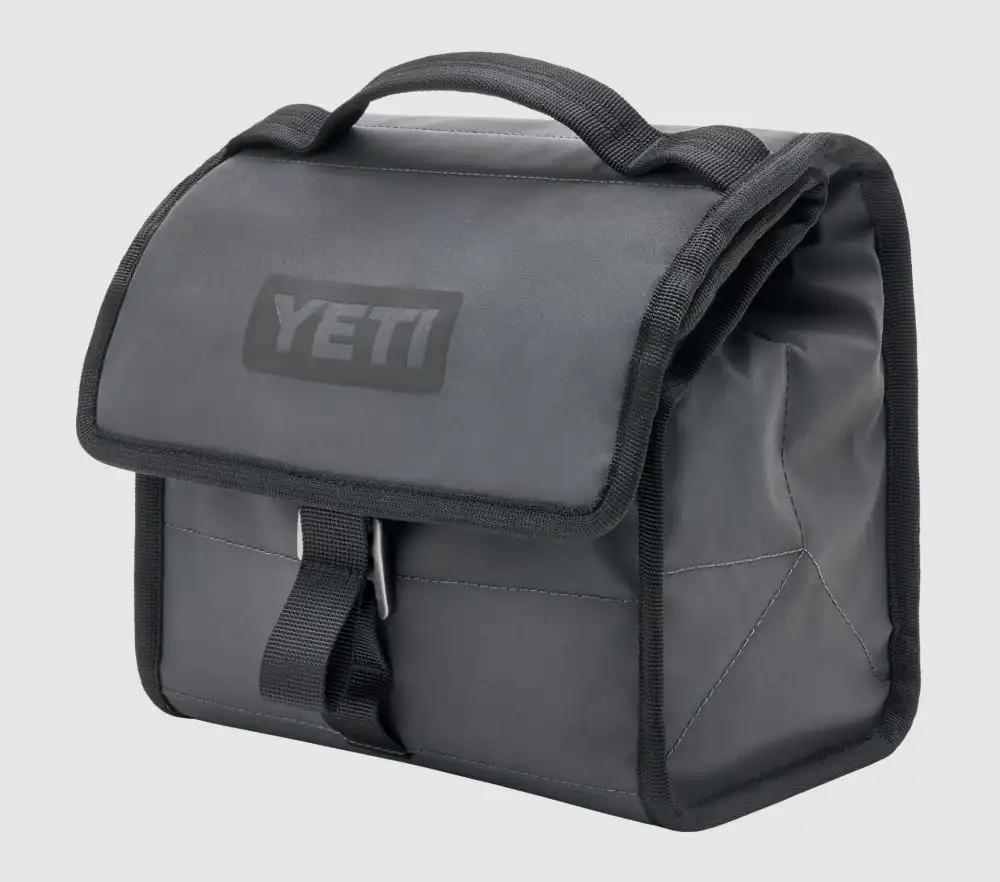 2. Use A Mini Cooler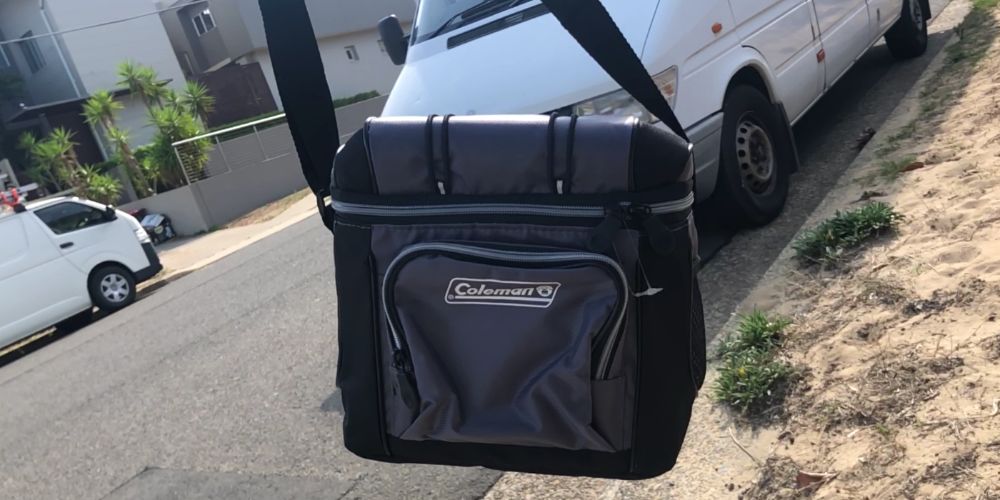 Who said you have to lug a big cooler around just for a couple of sandwiches when there are so many different mini coolers to choose from.
You can get a mini cooler the same size as an insulated lunch box, and it works better at keeping sandwiches cooler for longer.
Some mini coolers even come with shoulder straps so you can carry around your lunch with no problems.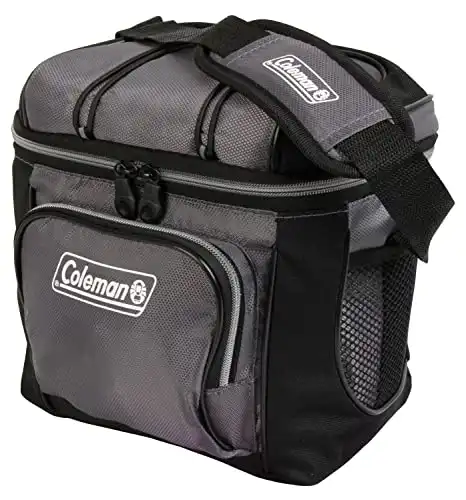 3. Use an Insulated Food container.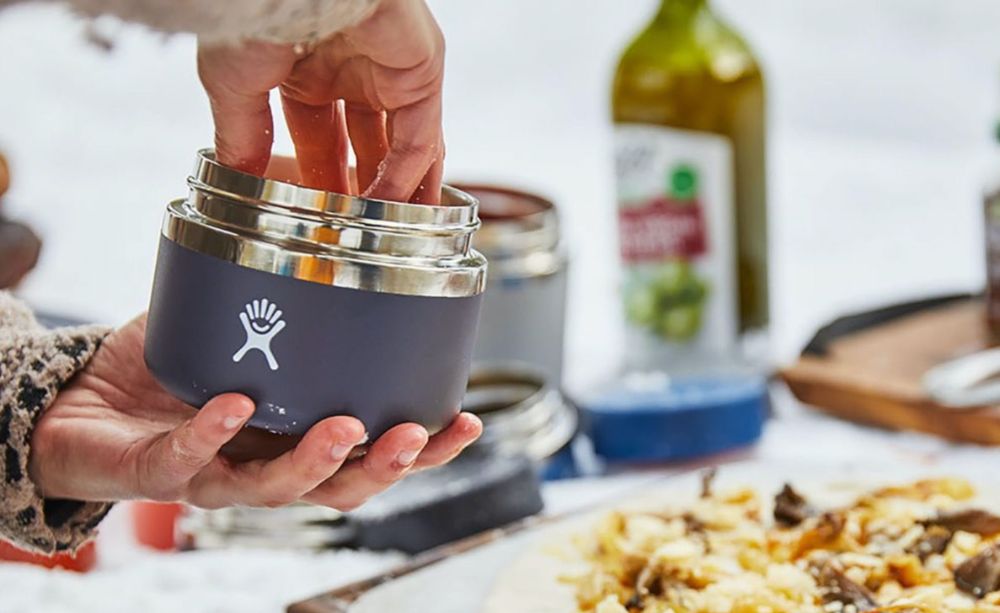 Insulated food containers are a great way of keeping food both hot and cold, so storing your sandwich in the container is a great way of keeping it cold.
These containers use vacuum insulation to keep the heat out and this is the most effective type of insulation so your sandwiches should stay cold for hours at a time.
The only downside of these containers is that they are always cylindrical in nature and this shape can be tricky to fit sandwiches in, especially if you get one of the versions with a small opening at the top.
I personally own, like and use the Hydro Flask insulated food jars. They have the widest opening compared to other food jars like Thermoses, making them more practical to eat from and better for storing cold sandwiches in.
Best Insulated Food Container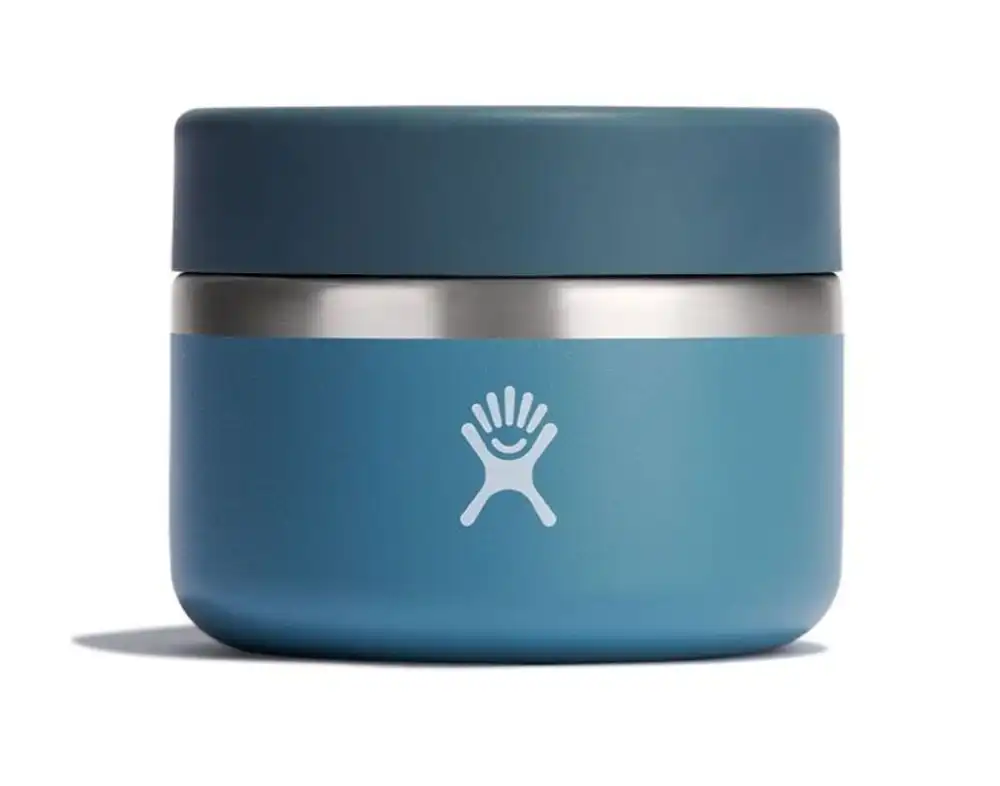 If you can fit in then a small ice pack placed inside the insulated food jar will keep everything cold for hours. Just make sure to wrap the ice pack in a towel otherwise your sandwiches will get all wet. Alternatively you can wrap your sandwiches in alfoil so they are protected from the moisture.
4. Use Ice Packs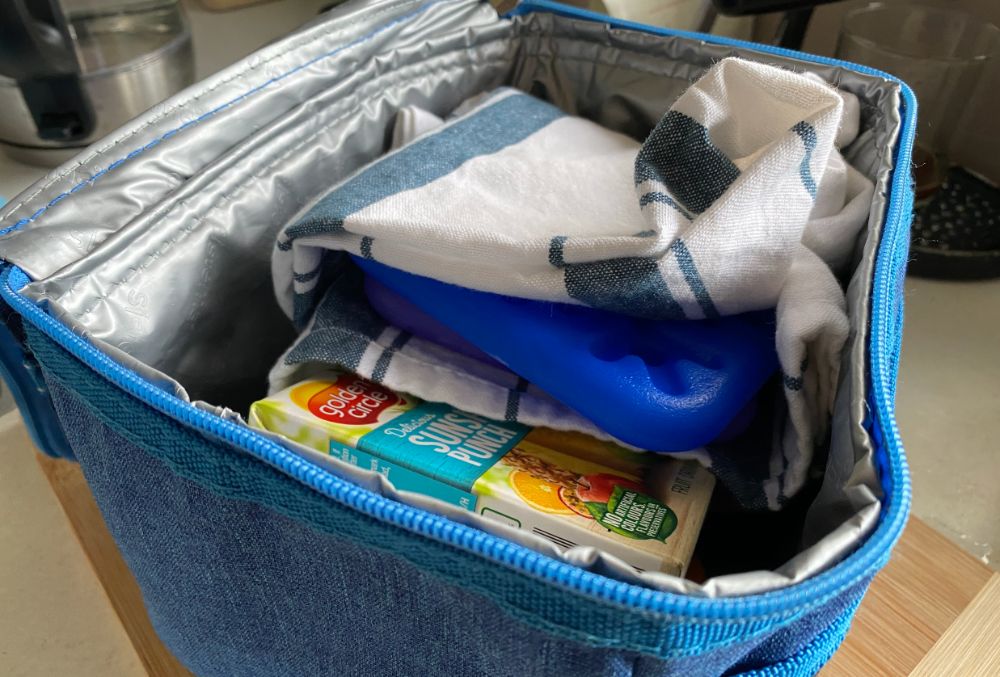 Ice packs are one the easiest ways to keep your packed lunch cold, and you can either buy ice packs or just make your own!
See my list of the best ice packs on the market or my guide to how to make DIY ice packs at home.
Simply place ice packs; any will work. You can use ice bricks or gel packs. Just place the ice packs in the bottom of an insulated cooler bag, set the lunch box on top of them, and close the bag.
If you don't have any ice packs on hand, one clever way of making your own is to freeze a bottle of water or juice and place it in the lunch bag. This way, you have a DIY ice pack as well as something cold to drink with your lunch.
If you want to learn more about the best ways to pack a lunch box with ice packs, you can read my helpful guide.
5. Use Tin Foil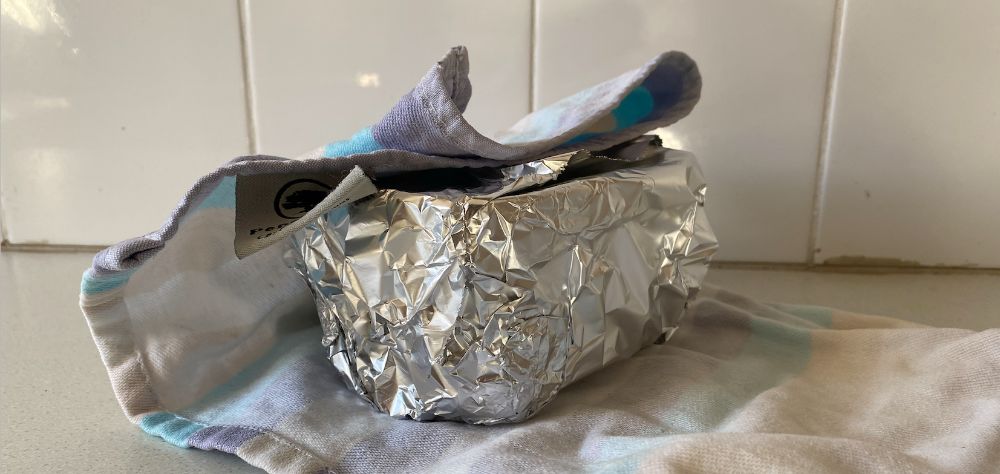 One clever way of keeping your sandwiches cold is by wrapping them tightly in foil and placing the wrapped sandwich into the fridge before packing it in a lunch bag.
Not only will the tin foil keep the sandwich cold, but it will also protect the bread from getting soggy.
This is because aluminum is a good insulator of heat radiation. It'll reflect heat away from itself.
However, it's bad when it comes to heat conduction so for even better insulation wrap your sandwiches in aluminum foil and then wrap that in a tea towel and it'll stay colder longer.
6. Use Frozen Grapes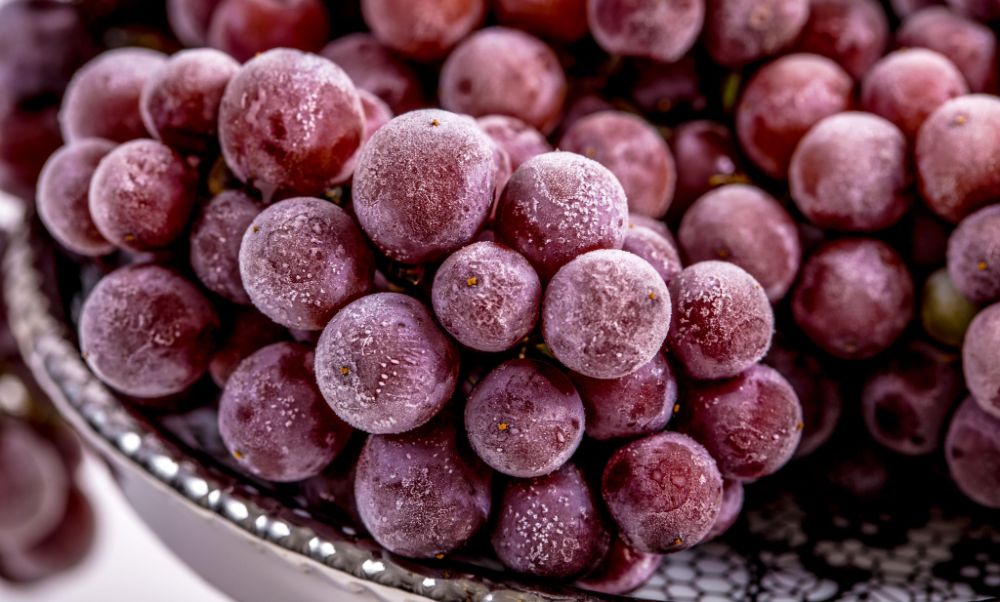 This is one of my favorite tricks to keep your sandwiches cool. I know we've already mentioned using an ice pack, but this is such a clever and fun idea that I had to talk about it!
This is so easy to do.
Simply take a handful of grapes, seedless does work best, and place them in a re-sealable Ziploc bag.
Place the bag of grapes into the freezer until they are frozen solid.
Remove from freezer and place bag of frozen grapes into your lunchbox or lunch bag.
As an added bonus, you now have some grapes to eat as they thaw, killing two birds with one stone!
7. Choose Your Ingredients Wisely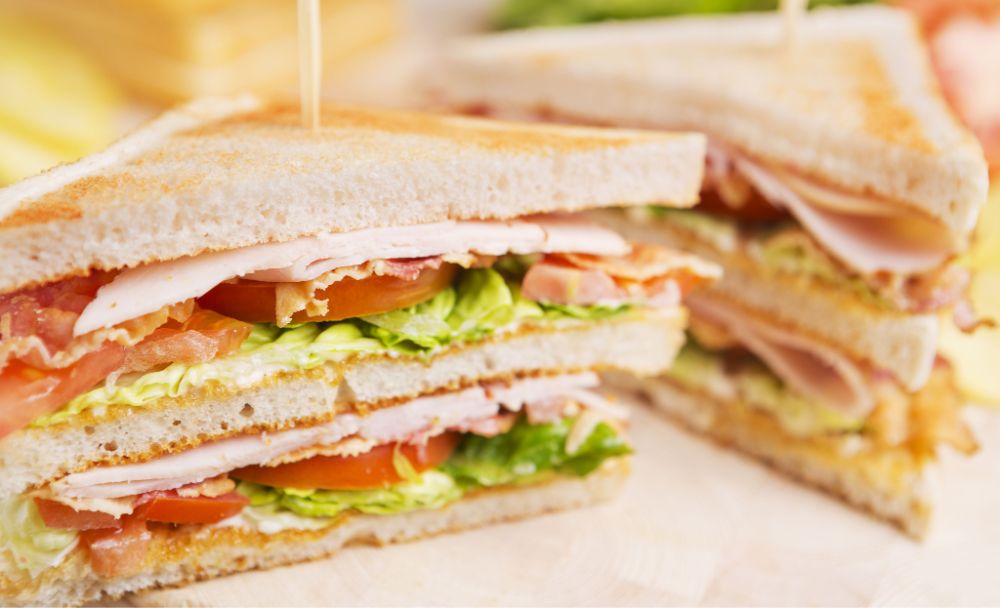 Choosing what you fill your sandwich with will also help with ensuring the sandwich stays fresh and cold.
Plant-based kinds of butter and spreads can last longer out of the refrigerator, which makes them a great alternative if your cooling measures fail.
If you live in a particularly hot area and you know your sandwich is going to sit in a lunchbox all day, it may be best to avoid filling your sandwich with chicken or foods that are more vulnerable to heat.
Keep Your Food Cool With These Other Tips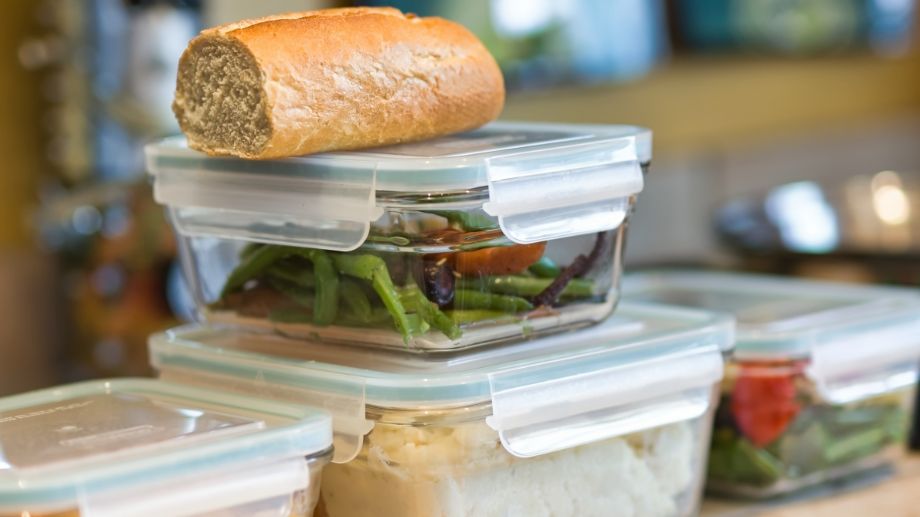 Sandwiches are easy to keep cold for lunch once you use some of my handy tips, but how about other foods?
If you want to learn more about keeping your food cold for longer and other genius hacks for coolers, you can check out my guide on the best cooler hacks.