When it comes to being out in the sun and in the extreme heat of summer some coolers just don't cut it and the ice melts super quickly, while other coolers can handle the heat and keep ice for days.
If you know you're going to be in extremely hot and humid conditions and you'll need to keep ice then you'll want one of the best coolers for extreme heat.
I personally lived in a van in tropical Queensland which is hot and humid all year around. Our primary fridge was a cooler that had to keep our milk, cheese, veges and other important food (like chocolate) cold for days at a time.
I've tested coolers in summer months in extreme heat and I've also tested coolers in more moderate temperatures and the difference in results is staggering!
TL;DR (Too Long, Didn't Read) Summary
This post is long and I go into a lot of detail on each of the coolers and why I recommend them.
If you just want to know the main coolers I recommend for each category then you can see them below with affiliate links to buy them from Amazon or their respective sites.
BEST VALUE
Lifetime Coolers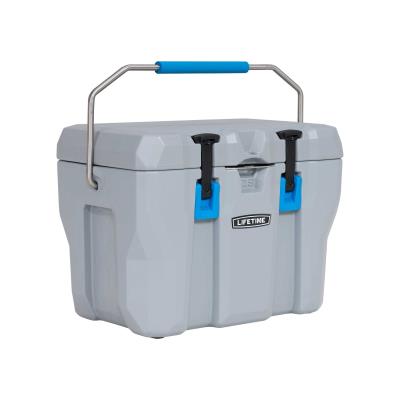 Made in USA
Fraction of the price of competitors

ICE RETENTION
ORCA Coolers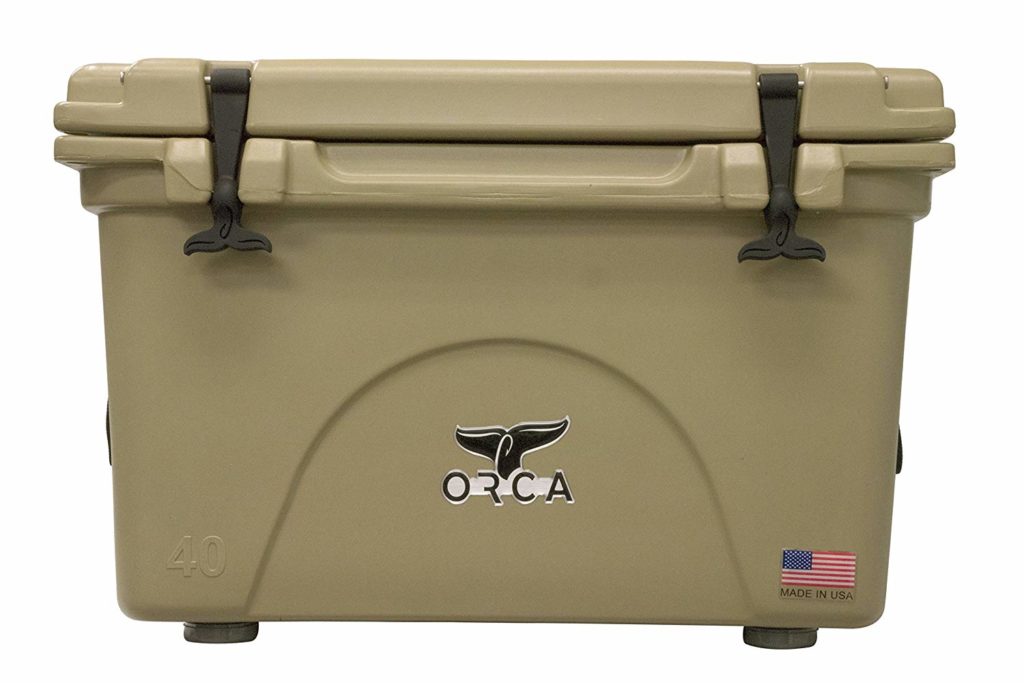 Made in USA
Extremely high quality
Lifetime warranty

BIGGEST BRAND
YETI Coolers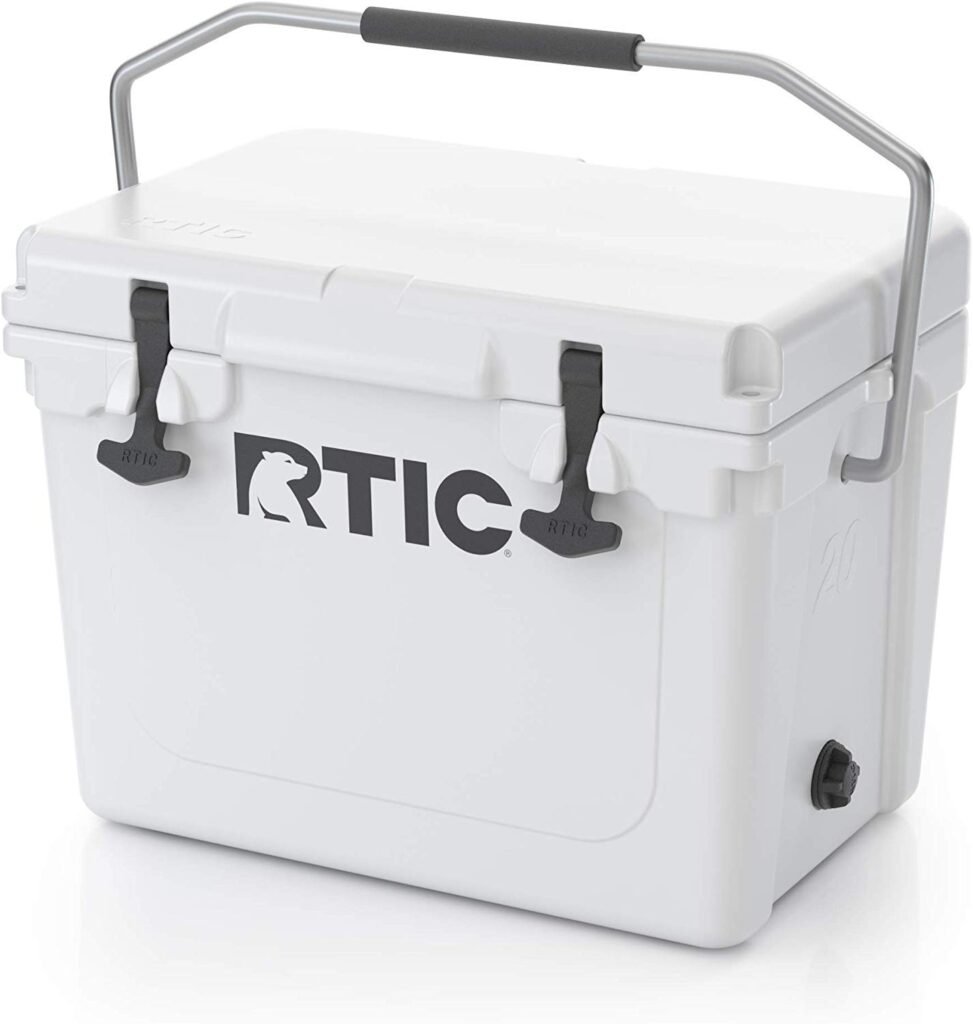 Most recognised brand
Great cooler with great ice retention
BEST SMALL COOLER
Grizzly Cooler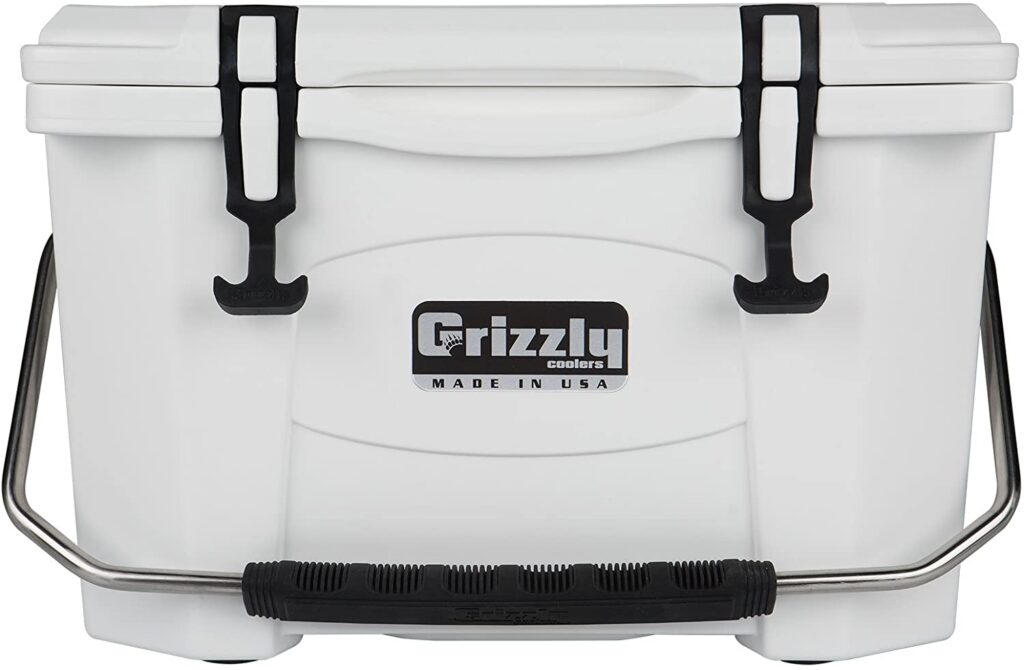 Made in USA
Extremely high quality
Lifetime warranty

LUNCH COOLER
Yeti DayTrip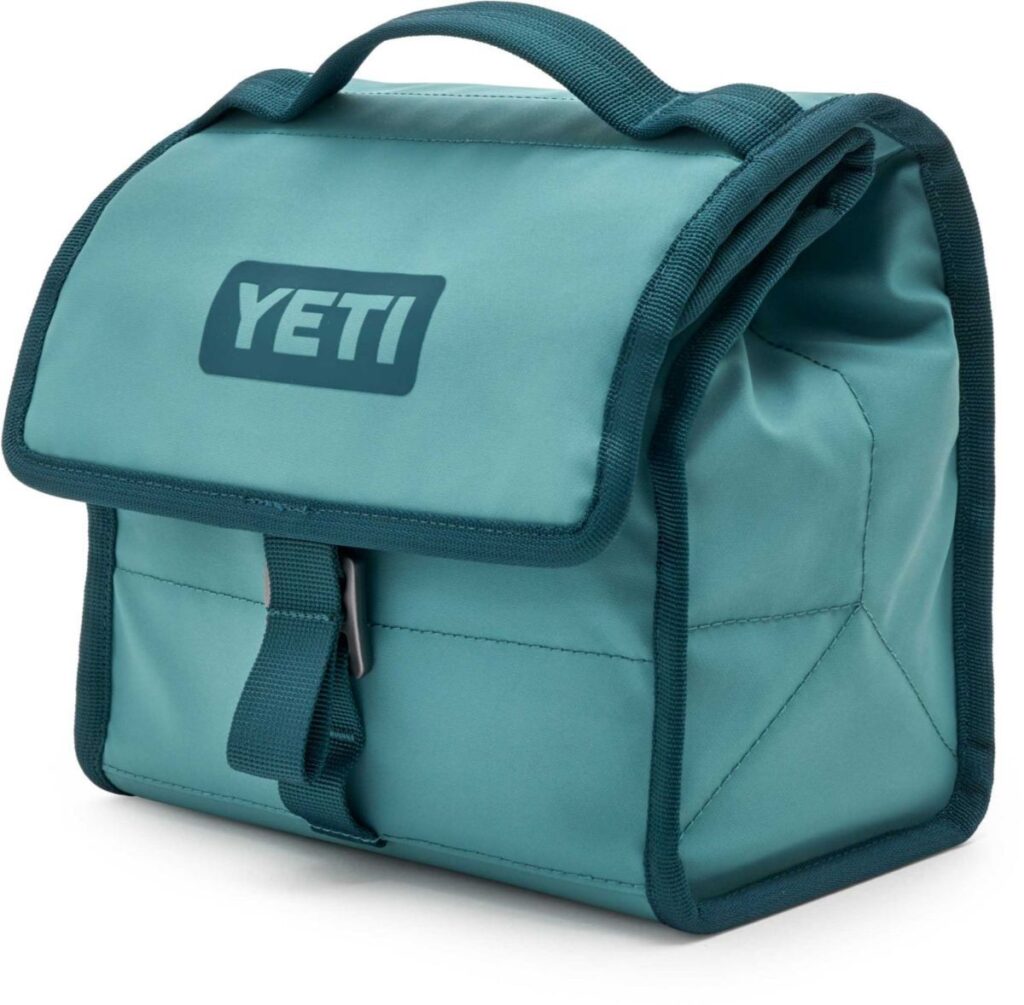 Compact and lightweight
Great ice retention
Waterproof liner
BEST SOFT COOLER
Engel HD30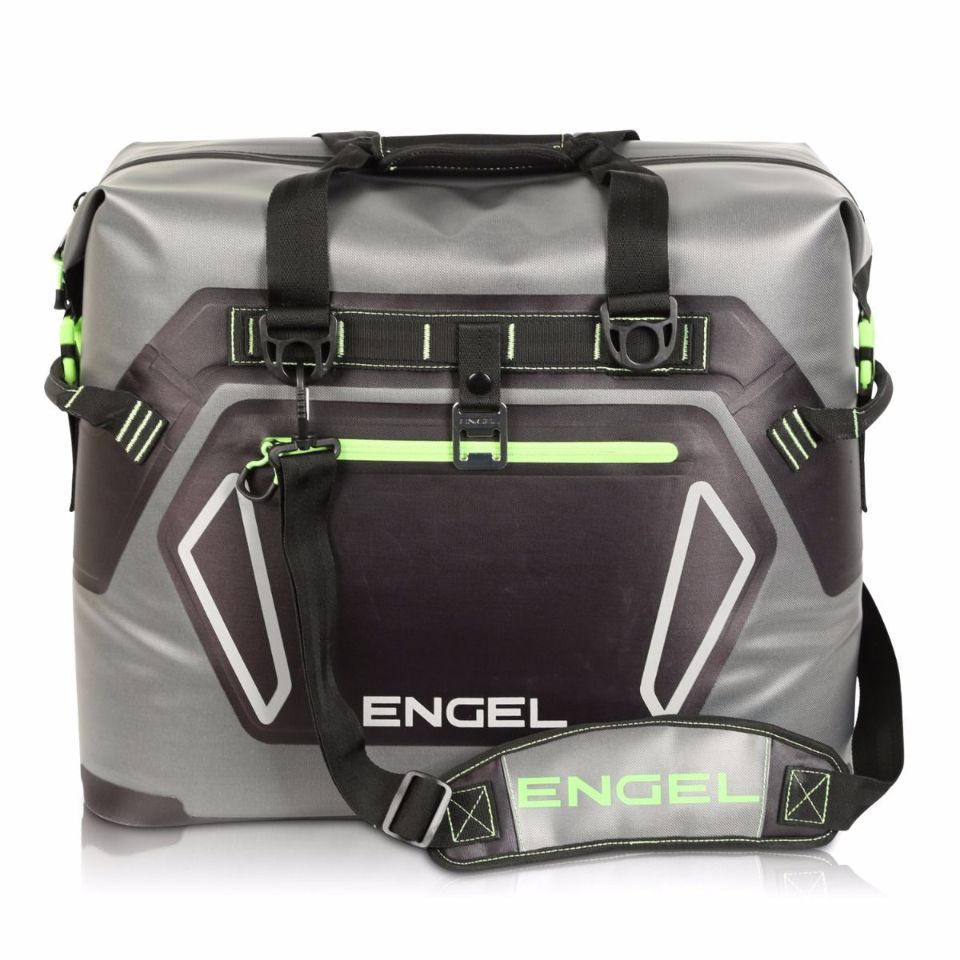 Best ice retention of any soft cooler
Extremely durable
Vacuum insulation
How To Keep Ice In Extreme Heat
When it comes to keeping ice in extreme temperatures there are a few tips and tricks that will make a huge difference to your ice retention.
Get a Well Insulated Cooler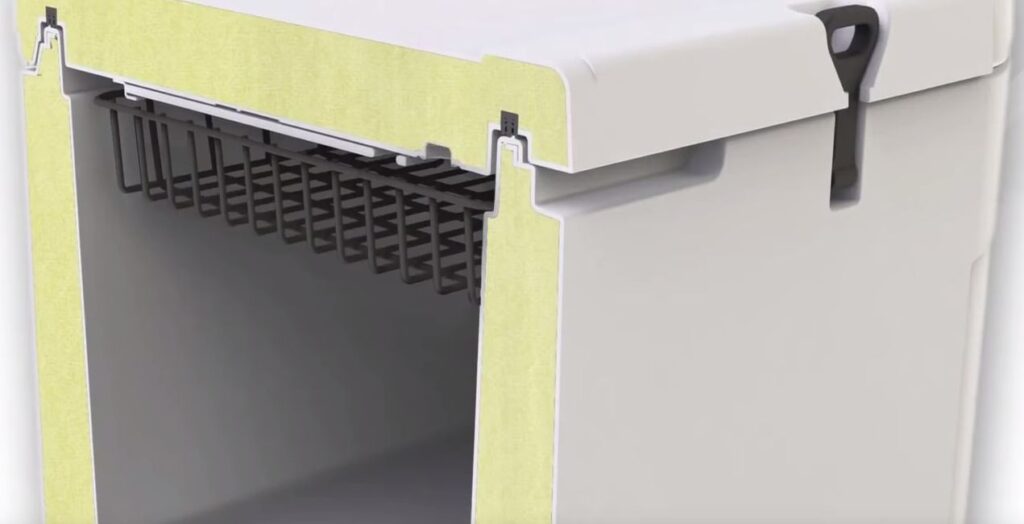 If you're in a more moderate climate then a cheap cooler from Walmart or something like the super affordable but awesome Coleman Xtreme cooler will do the trick.
However, once the temperature rises the flaws in these coolers start to severly affect their ice retention.
For example, cheaper coolers have NO insulation in the lids. Not a big deal when the outside air is cool. But when the sun beats down on it and the outside air is hot this melts your ice extremely quickly.
So getting a high-quality and well insulated cooler (which is what we will list in this article) makes a huge difference.
Pre-Chill Your Cooler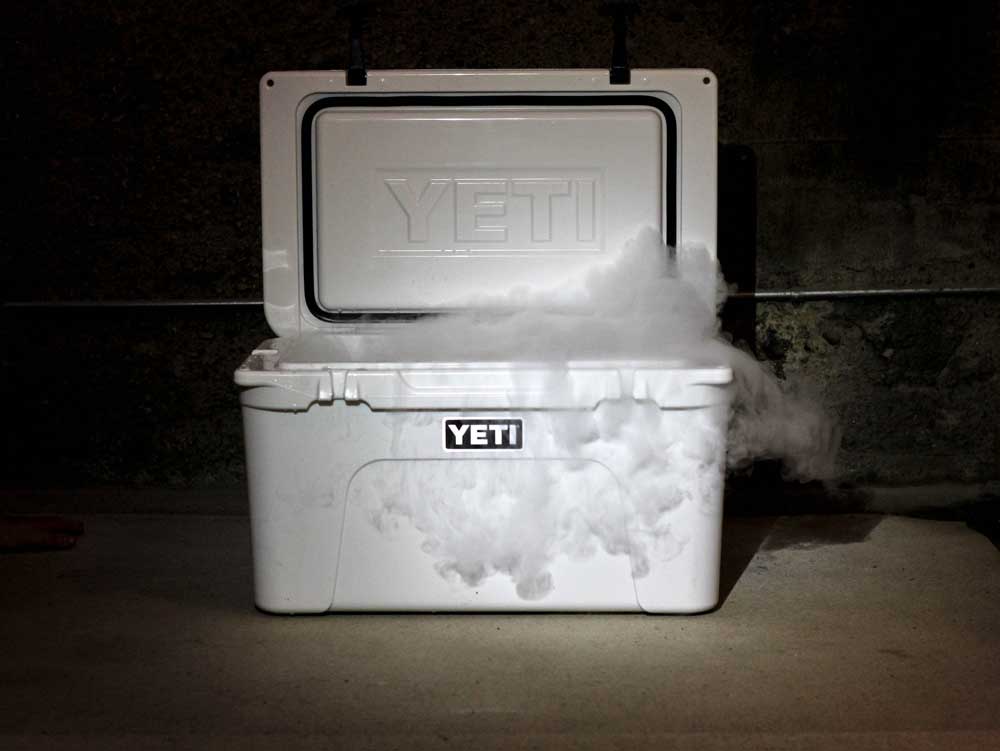 I cannot emphasise this enough. For the best results your MUST pre-chill your cooler.
The thick insulation in coolers like Yeti are great for keeping heat out when cold. But when left at room temperature or in a hot environment (like a garage or car) they actually absorb a huge amount of heat.
You need to remove that heat from the insulation before filling it with ice.
Do this by filling the cooler with a sacrificial bag of ice the night before to cool it down. For better results use dry ice or put your cooler in a walk-in freezer.
Keep Your Coolers Out of The Sun
Direct sunlight introduces a lot of heat in your cooler by heating the outside of your cooler and by transmitting thermal radiation.
Keeping your cooler in the shade where possible will extend the life of your ice dramatically on very hot days.
Add a Layer of Aluminium Foil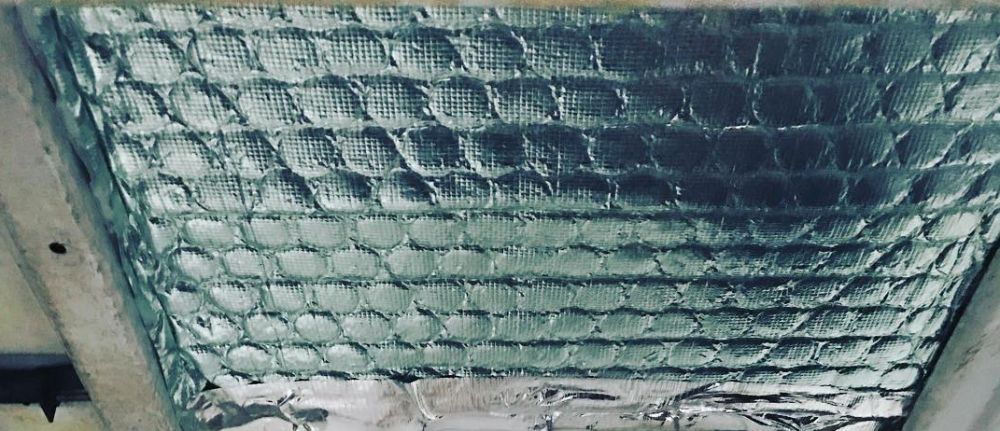 Even the best coolers like Yeti don't have anything in them to reflect thermal radiation (also known as heat radiation).
On hot days where the sun is transmitting a lot of thermal radiation and so is everything else, this can melt your ice faster.
Lining the inside of your cooler with aluminium foil will actually reflect a lot of this heat and keep your ice for longer.
Use Dry Ice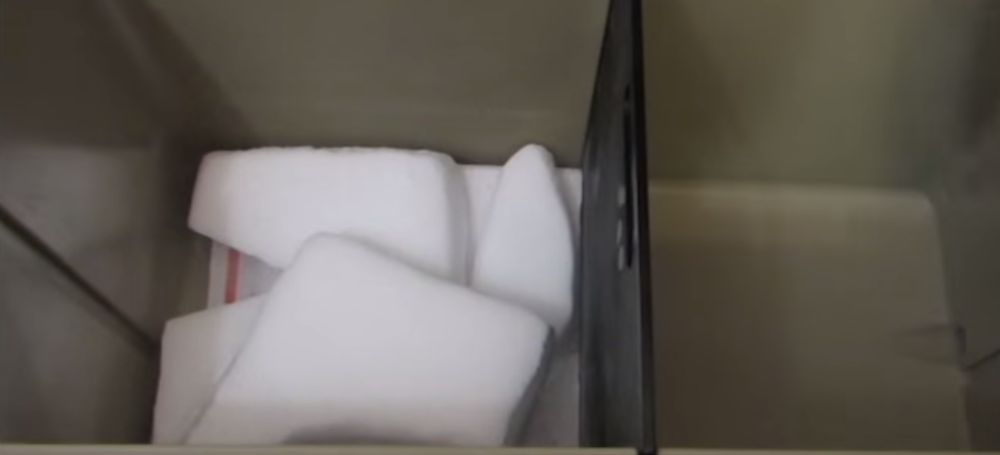 Dry ice is SUUUUPER cold at -109.3°F or -78.5°C and can be used in conjunction with ice to make ice last longer in extreme temperatures.
The dry ice will keep everything super cold and icey. It will turn into gas but in the process it will have made the regular water ice extremely cold which will then make it last longer.
Plus so much more
There are so many more ideas on how to keep ice longer in extreme heat but I want to get into the best coolers for extreme heat.
If you want to learn more about how to keep ice as long as physically possible then check out the articles below:
1. BEST COOLERS FOR EXTREME HEAT: ORCA Coolers
Made In USA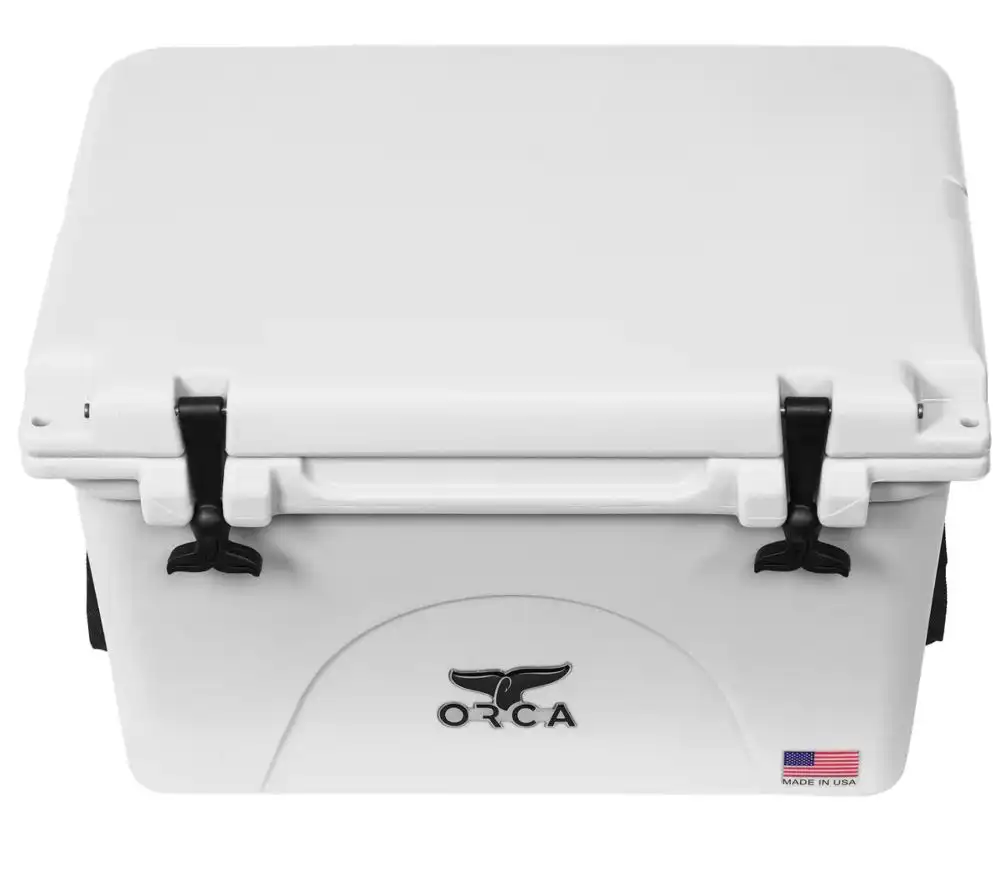 ORCA Coolers are one of the highest quality cooler brands on the market.
Before Otterbox came along ORCA was the best cooler for holding ice. While it's no longer #1 in this category it's thermal insulation is still one of the best in the industry.
It'll handle extreme heat easily and continue to hold ice for days at a time without any issues.
ORCA coolers are manufactured in the USA with a focus on sourcing materials from American companies and keeping American workers in jobs.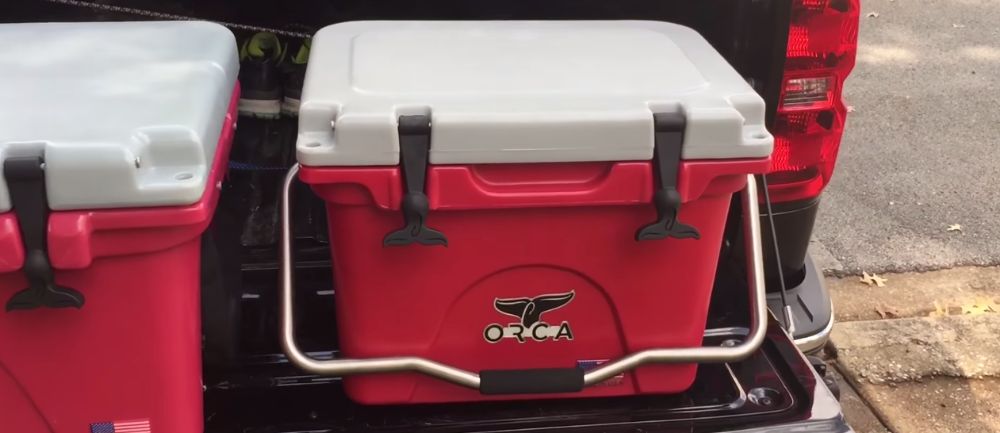 If you're patriotic about where your cooler comes from then ORCA might be the best brand for you. In fact, I've ranked them #1 for the best coolers made in the USA.
These coolers also look extremely similar to Yeti, which is the most popular brand, so some people may find that an attractive features.
They also come with a lifetime warranty so you have that peace of mind and they are cheaper than both Yeti and Otterbox.
See the latest prices of Orca Coolers at OrcaCoolers.com
(or compare to the latest price of Orca Coolers at Amazon)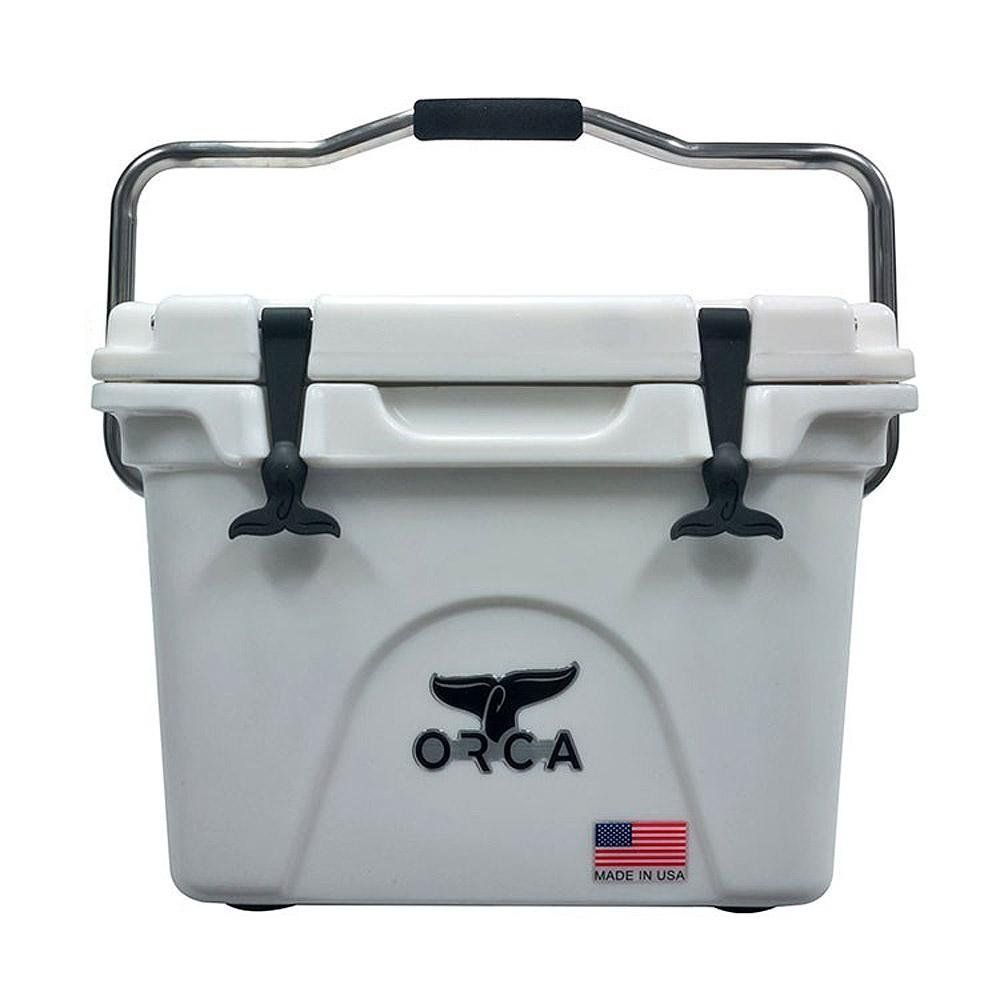 PROS:
Made in the USA
Premium ice retention
The most color options of any cooler other than Yeti
Lifetime warranty
CONS:
What cons? Haha
Not as cheap as other models
2. Yeti Coolers – Biggest Brand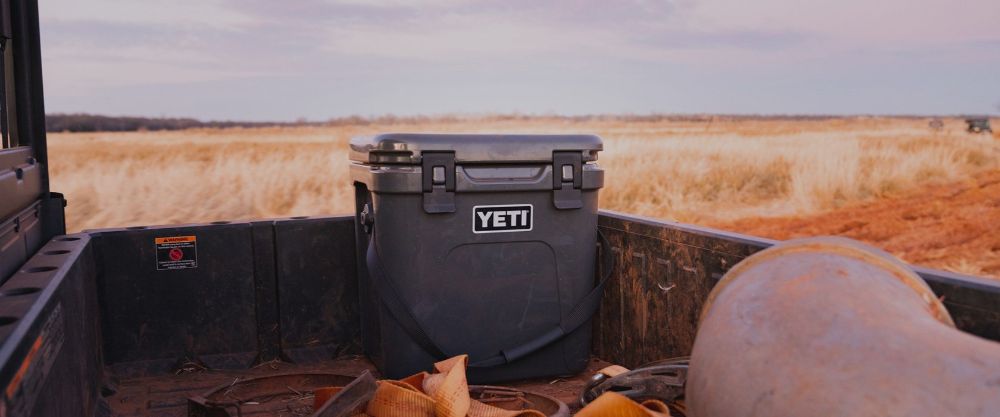 If you're thinking about coolers for extreme heat then chances are the first cooler you thought about was the Yeti.
Yeti pioneered the high-end cooler industry with their hard hitting coolers that could keep ice for days.
They can grown from just a cooler brand into a global lifestyle brand and are by far the most well recognised and loved cooler brand on the market.
And for good reason too, their coolers are really good.
I personally own a Yeti cooler and love it and while other brands of coolers have come and gone from my life I've always kept my Yeti.
They work great, look great and the quality of the construction on these coolers feels more premium than other coolers. In my article on the best alternatives to Yeti coolers I talked about just how good these coolers actually are and how they are hard to beat in terms of quality and how good they feel.
Coolers like Otterbox and Orca perform better in ice retention tests, but for a lot of people the difference is so small it doesn't matter.
Yeti coolers are THE premium brand to own and they are great coolers. So if you want to get a Yeti then by all means go for it.
See the most popular sizes of Yeti coolers
See the latest prices of Yeti coolers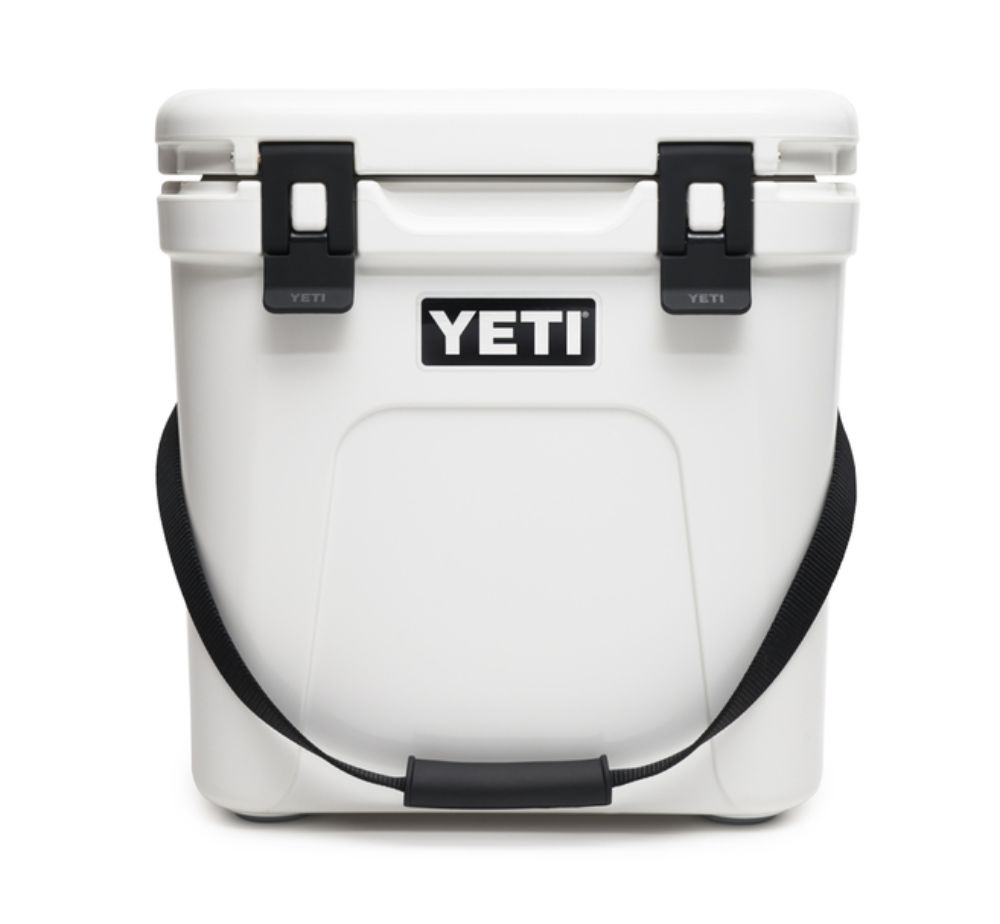 3. Lifetime Coolers – Value For Money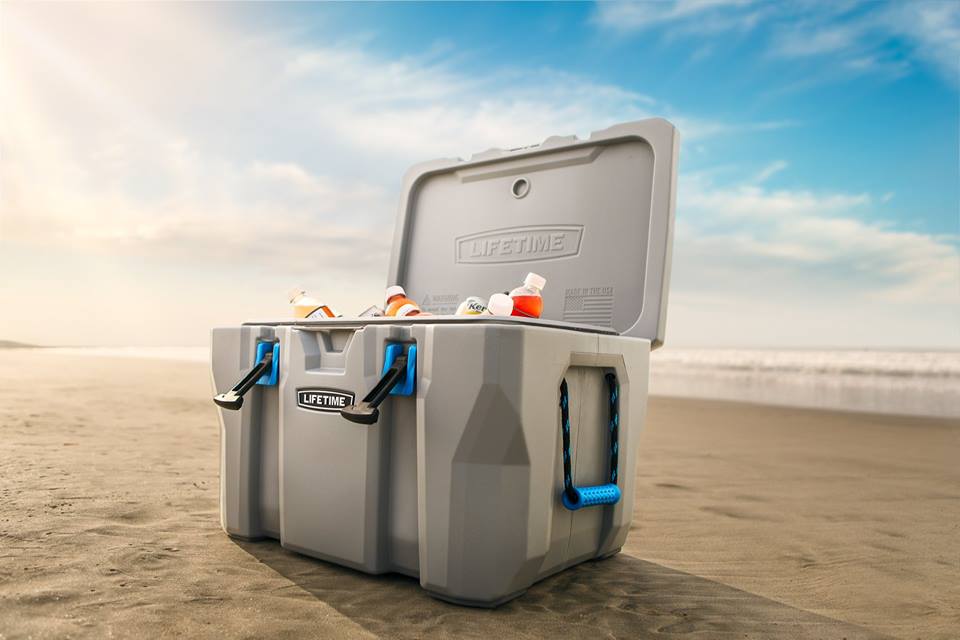 If you're looking for a cooler that can hold ice well on extremely hot days but you don't want to break the bank then the Lifetime coolers are going to be your best option.
In my personal opinion these are the best value for money coolers on the market.
They offer all the major features that something like a Yeti, Orca or Otterbox would offer but they sell for a MASSIVE discount compared to these premium brands.
Lifetime are a USA based company and the the company is made in the USA. They have been able to save money on manufacturing while still making a robust cooler that can hold ice for days and is certified bear proof.
The smaller sizes generally sell for under the $100 mark (compared to $200-$350 for a Yeti) and the larger 77-Quart size is usually just a bit over that $100 mark..
Here's some of the features you get in a Lifetime cooler:
Ice retention similar (if not better) than Yeti
Made in the USA
Non-slip feet that slide when cooler is raised (great feature)
Bear proof
Built in bottle opener
Easy to use rubber latches
Rubber gasket
Nylon rope handles
The major downsides with this cooler is that there is only 1 color and there are limited size options. They also aren't as high quality or durable as the better brands, but for most people they are good enough.
If you want a good cooler than can keep ice in high heats but that is very affordable the Lifetime is a great option.
See the latest price of Lifetime coolers at Walmart
Compare that to prices of Lifetime coolers at Amazon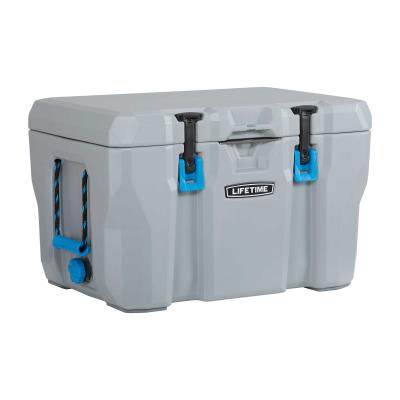 PROS:
Great value for money
Made in the USA
Similar ice retention to Yeti
Has similiar features to the Yeti
CONS:
Only 3 sizes available
Not quite as durable as the Yeti
Only comes in 1 color
4. Grizzly 20 – Best Small Cooler
Grizzly were one of the first competing brands to come out with a cooler to rival Yeti's.
If you're looking for a smaller cooler for a single person or maybe a short trip of a couple then the Grizzly 20 cooler is a great option.
It performed the best in this ice test and was able to hold ice longer than brands like Yeti, Engel, Siberian and Vibe.
While smaller coolers like this don't keep ice in extreme heat as long as larger coolers you can still expect 2-3 days of ice retention if you pre-chilled it and use lots of ice and don't open it too much.
Grizzly coolers are high-quality and are made in the USA.
See the latest price of the Grizzly 20 at Amazon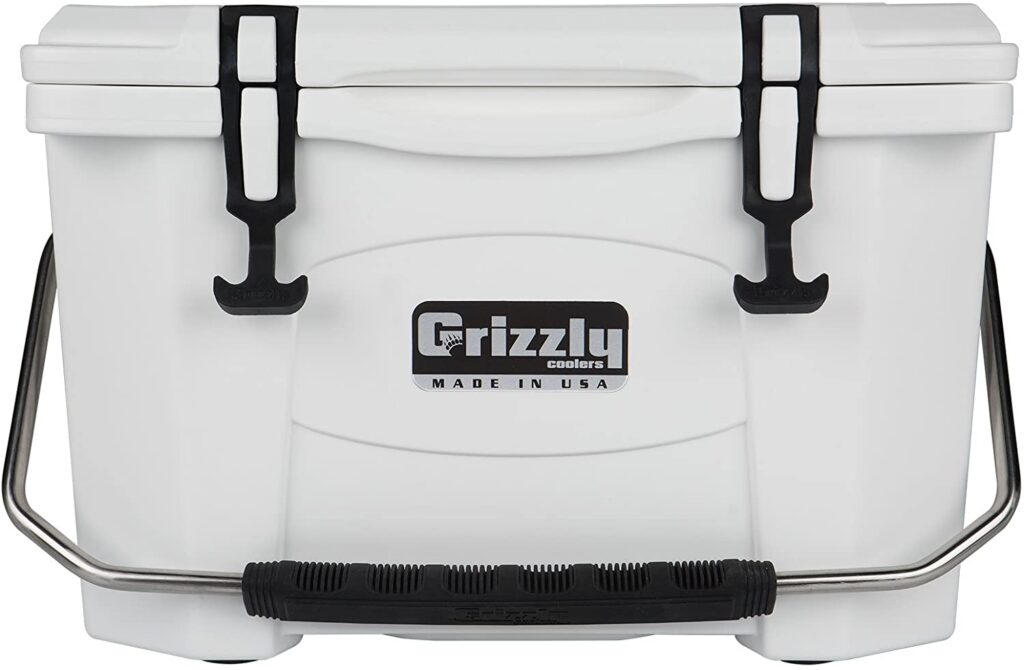 PROS:
Great ice retention for a small cooler
Made in the USA
Good quality cooler
Lots of fun color options available
CONS:
Still quite expensive for a small cooler
5. Engel HD20 & HD30 – Best Soft Cooler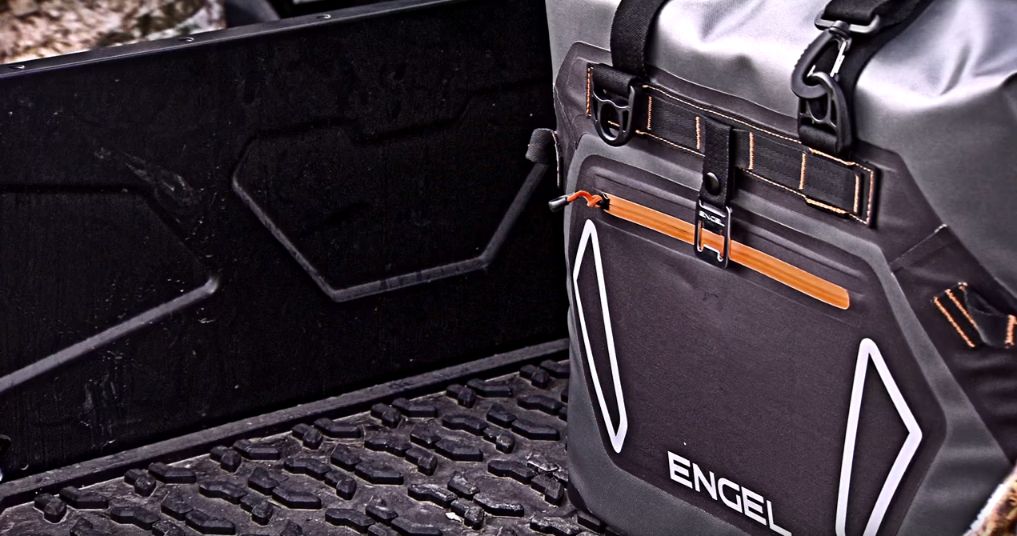 Generally speaking soft coolers do NOT keep ice as long as hard coolers.
That is…all except the Engel HD30 (and smaller HD20).
The ice retention on these soft sided coolers is actually ridiculous and it rivals that of hard sided coolers with a similar capacity.
The Engel HD30 can hold ice for 4+ days in warm weather. If you're in extreme heat then you can still expect ice retention of 2-3 days in this cooler. It's just that good! It's the best soft cooler at holding ice, by a large margin.
It has a unique vacuum valve where you can suck out the air in the insulation creating more of a vacuum. This makes the cooler insulate better and thus hold ice longer.
The Engel HD30 is also made with premium materials.
It's made from tough 840 denier nylon which is TPU laminated. This makes it water proof but also makes it extremely tear and puncture resistant.
The seams are all RF welded (not sewn together) which gives it extra strength and the base is reinforced to handle anything you throw at it.
It comes in cheaper than the similar sized Yeti soft sized cooler and overall it's just a great soft cooler.
See the latest price of the Engel HD30 at Amazon
See the latest price of the Engel HD20 at Amazon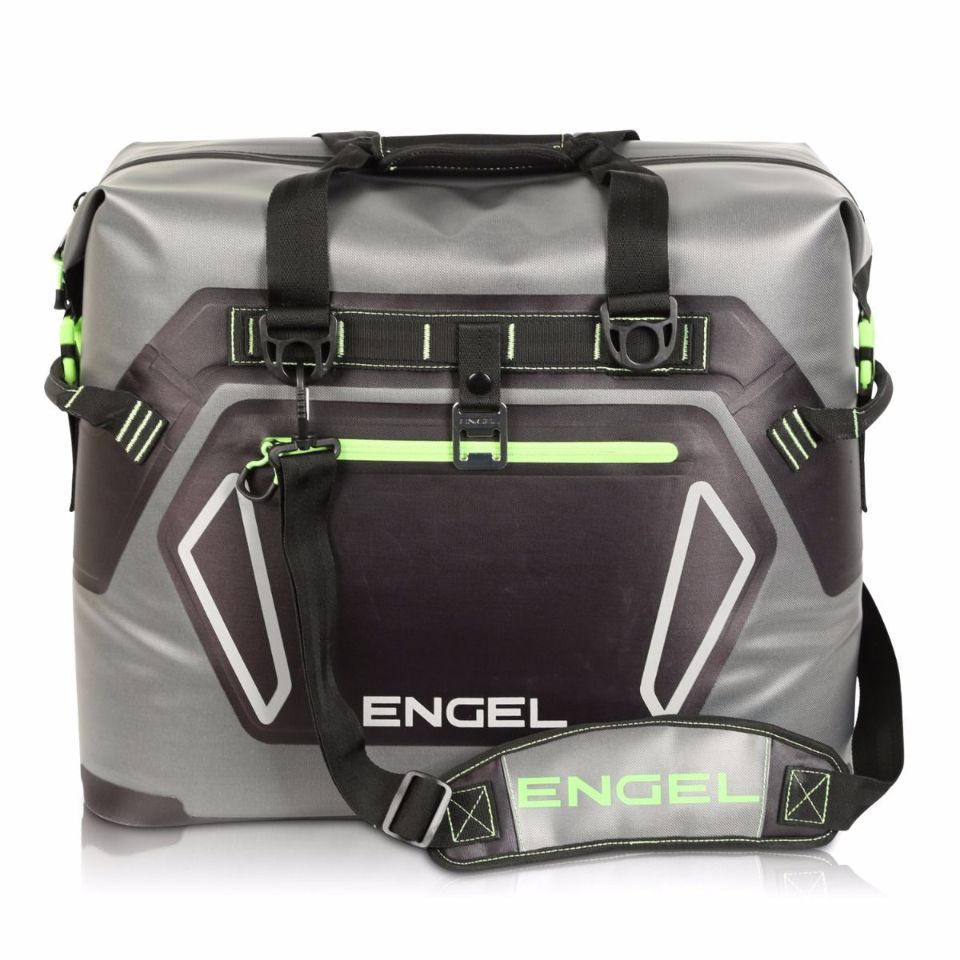 PROS:
Best ice retention of any soft sided cooler
Made from super durable puncture, tear and water resistant fabric
Cheaper than Yeti
CONS:
Items inside can be hard to access when full
It's quite a large soft sided cooler
Color options aren't the best
6. Yeti DayTrip – Best Lunch Cooler

If you're looking for something small and compact to keep your lunch cold during a day in the hot sun but you don't want to have an entire cooler with you then the Yeti DayTrip is perfect.
It's one of a kind and there are really no other lunch bags out there that are this good.
It uses Coldcell Flex insulation which is lightweight and flexible but still great at holding ice.
You can expect about a full day of ice retention with this lunch bag.
It's large enough to fit 6 cans and still have room for some ice and when you've finished your lunch it packs down small for easy transportation. Learn more about all the different features in my full Yeti DayTrip review.
It has a water resistant exterior and a leak proof inner liner.
This lunch bag isn't cheap, but if you're looking to keep your lunch cold when it's extremely hot outside then this is really the only lunchbag up to the job. Plus it's super durable so should last you years.
See the latest price for the Yeti DayTrip Lunch Bag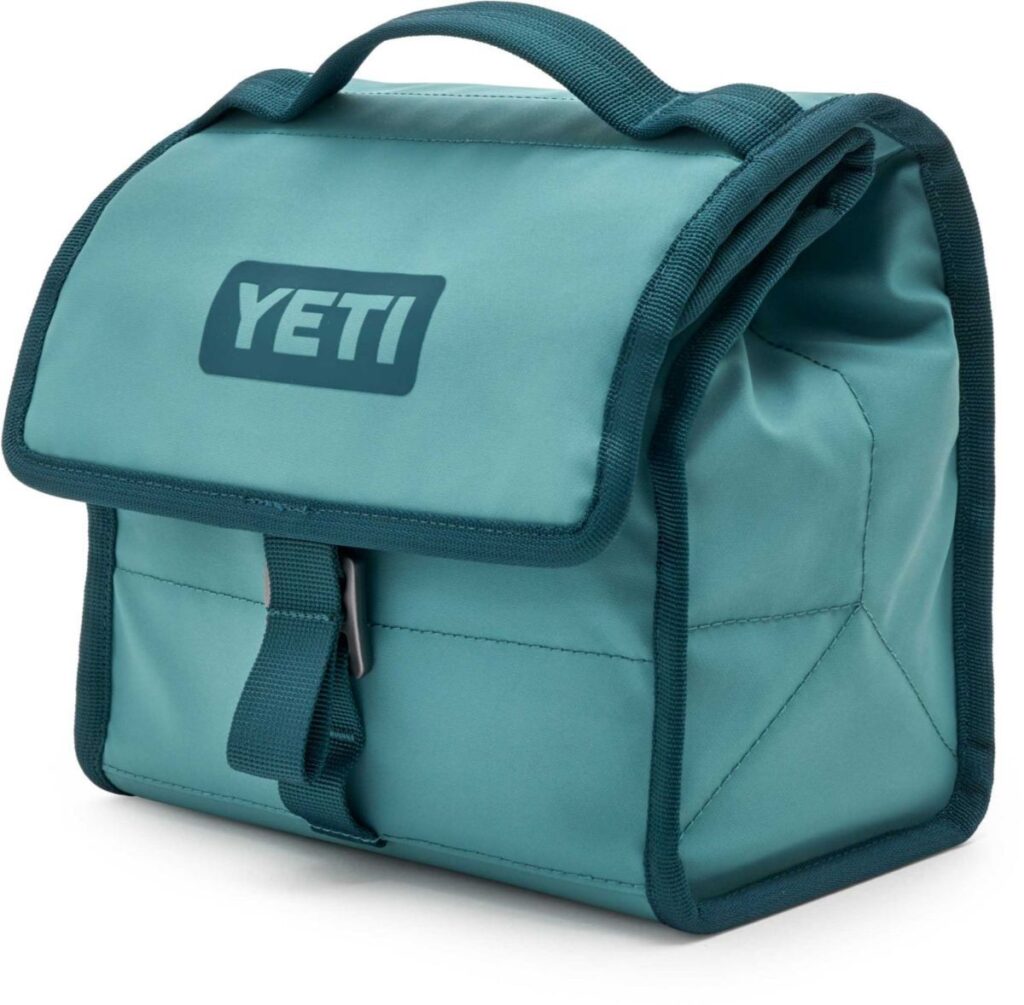 7. Otterbox Coolers – Best Ice Retention
*Otterbox Venture was previously #1 on this list but I have demoted them to #7 as they are currently not available. I don't know if this is just a short term supply issue or if they are no longer manufacturing this product. It's a bummer because it holds ice better than any other cooler out there.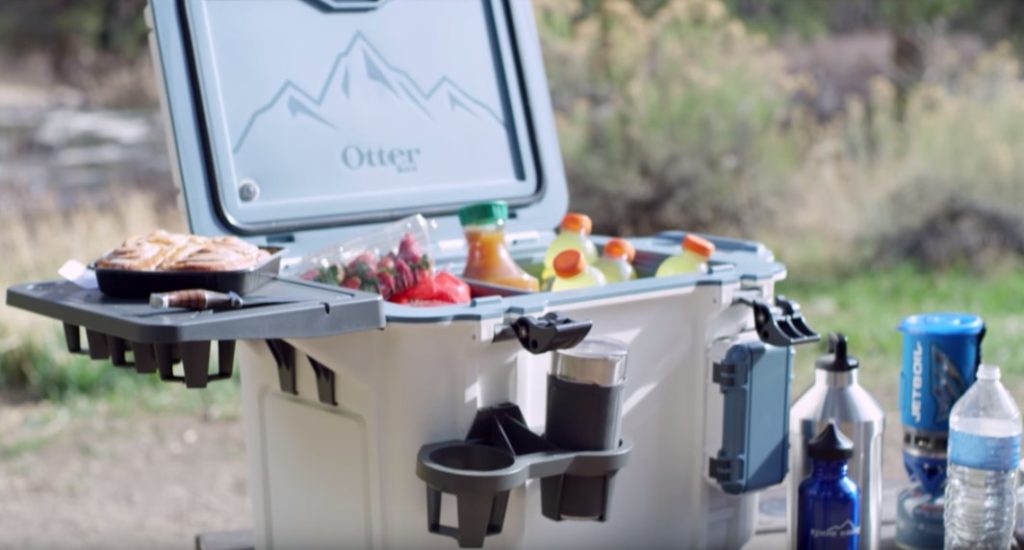 If you've got the sun beating down, it's over 100 degrees and super humid and you're off the grid for the next week what cooler can you rely on to keep ice as long as humanly possible?
The Otterbox is the #1 brand at keeping ice ice the longest.
I don't just say that and that isn't just from their marketing claims. I did a full research project into the best coolers for ice retention and Otterbox outperformed every other brand on the market.
This cooler can hold ice for 10-14+ days depending on the size and the outside temperature. For extreme heat and regular usage I would expect more like 5-7 days for the 45-Quart size and a bit longer for the larger size.
The company Otterbox is primarily known for making high-quality and durable mobile phone cases. They have taken this expertise for injection molding plastics and applied it to coolers with great success.
You're going to pay a price premium for this one. It's actually more expensive than the Yeti by a little bit. Read the full Yeti vs Otterbox comparison.
This cooler is made in the USA and is backed by a lifetime guarantee.
It has everything you would expect from a high end cooler.
Extremely durable
Rubber latches
Rubber gasket
Non-slip rubber feet
2-3 inches of insulation
Strong molded in handles
Super strong hinge
Ability to add accessories
If you're looking for a cooler that won't let you down when temperatures are extremely high then you can count on the Otterbox.
See the latest prices of Otterbox coolers at Amazon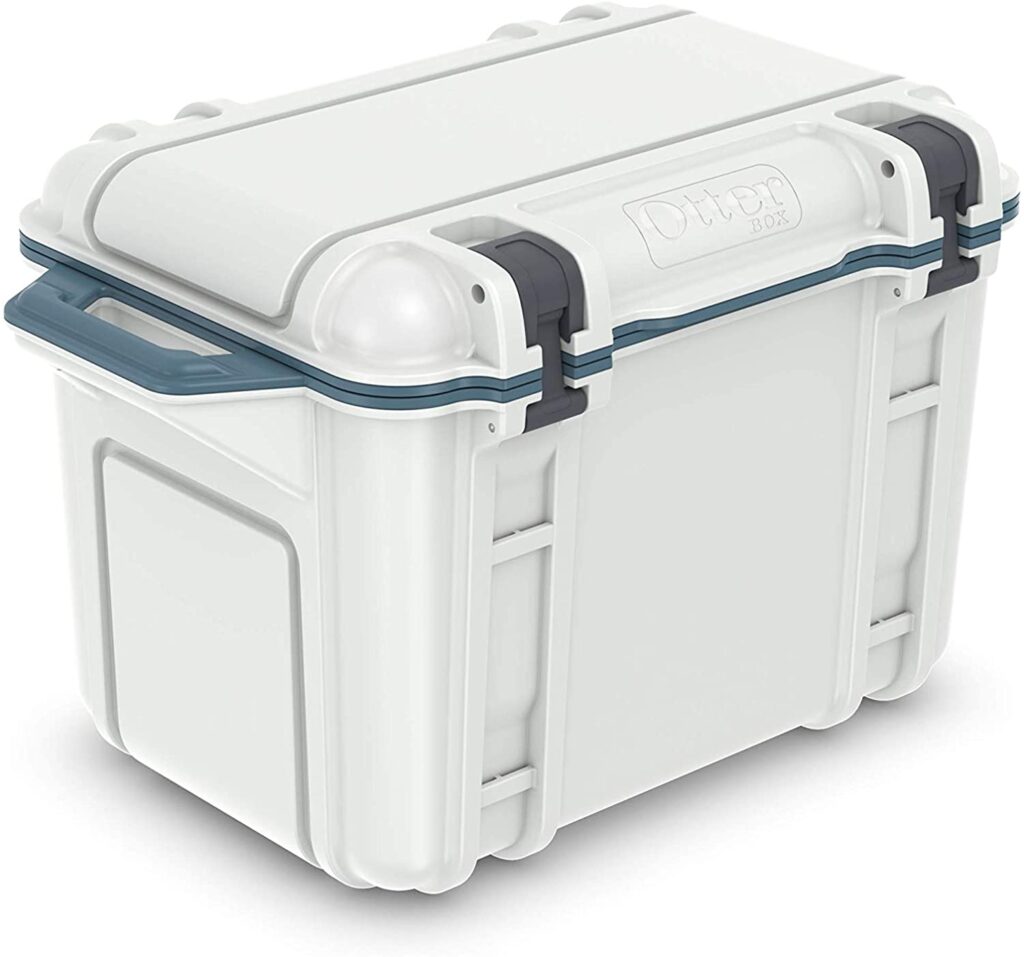 PROS:
Best brand for ice retention
Made locally in the USA
Extremely high-quality
Cool system for mounting accessories
Two-tone color design
Lifetime warranty
CONS:
More expensive than Yeti
Side handles protrude out taking up more space
Limited color options