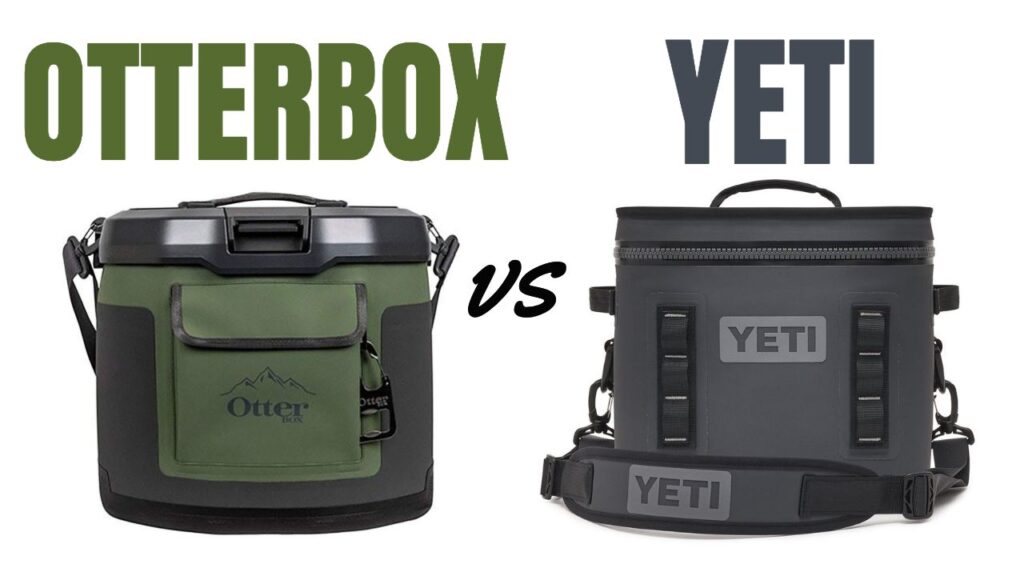 The Otterbox Trooper soft sided coolers are an alternative to the Yeti Hopper that are a bit more affordable, have better ice retention and are easier to open and close. They are also backed by a limited lifetime warranty, which no other soft sided cooler offers.
But when it comes to the Otterbox Trooper vs the Yeti Hopper which cooler is actually better and which cooler should you spend your money on?
In this cooler comparison we'll look in detail at the differences and similarities between these two soft sided coolers so you can decide which cooler to spend your money on.
In this review we'll be looking specifically at the soft sided coolers. Click here if you want to see Otterbox vs Yeti hard sided cooler comparison.
Otterbox Is Slightly Cheaper Than Yeti
Price is always a consideration when it comes to these high end coolers.
In my mind Yeti has set the standard for both the soft and hard sided coolers. They have the best and most recognised brand and they make extremely high quality products.
For another brand to compete with Yeti they need to be cheaper or offer better performance or different features. Grizzly coolers for example are similar to Yeti but if you click here you'll see that they are way way cheaper.
Otterbox coolers are slightly cheaper than Yeti but not hugely cheaper. You can save $50-$100 by going with an Otterbox plus you're going to get some extra features that you don't get in the Yeti.
Below you can see a direct head-to-head comparison of the prices of Otterbox Trooper soft sided coolers vs the similar size Yeti Hopper Flip, Yeti Hopper M30 and Yeti Hopper BackFlip.
You can also click the price links (my affiliate links) to see the products on Amazon and confirm the pricing, as I found different colors have different prices and some are cheaper than other.
Otterbox Trooper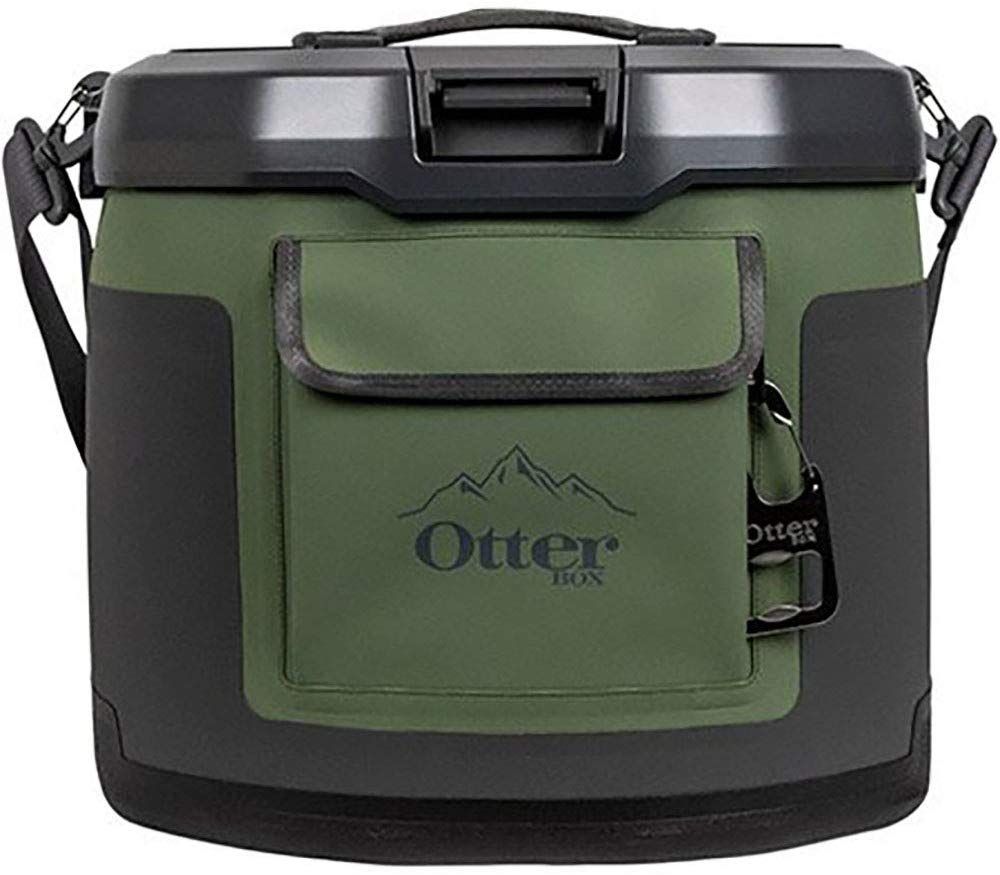 Otterbox Trooper 12:
---
Otterbox Trooper 20:
---
Otterbox Trooper LT30:
Yeti Hopper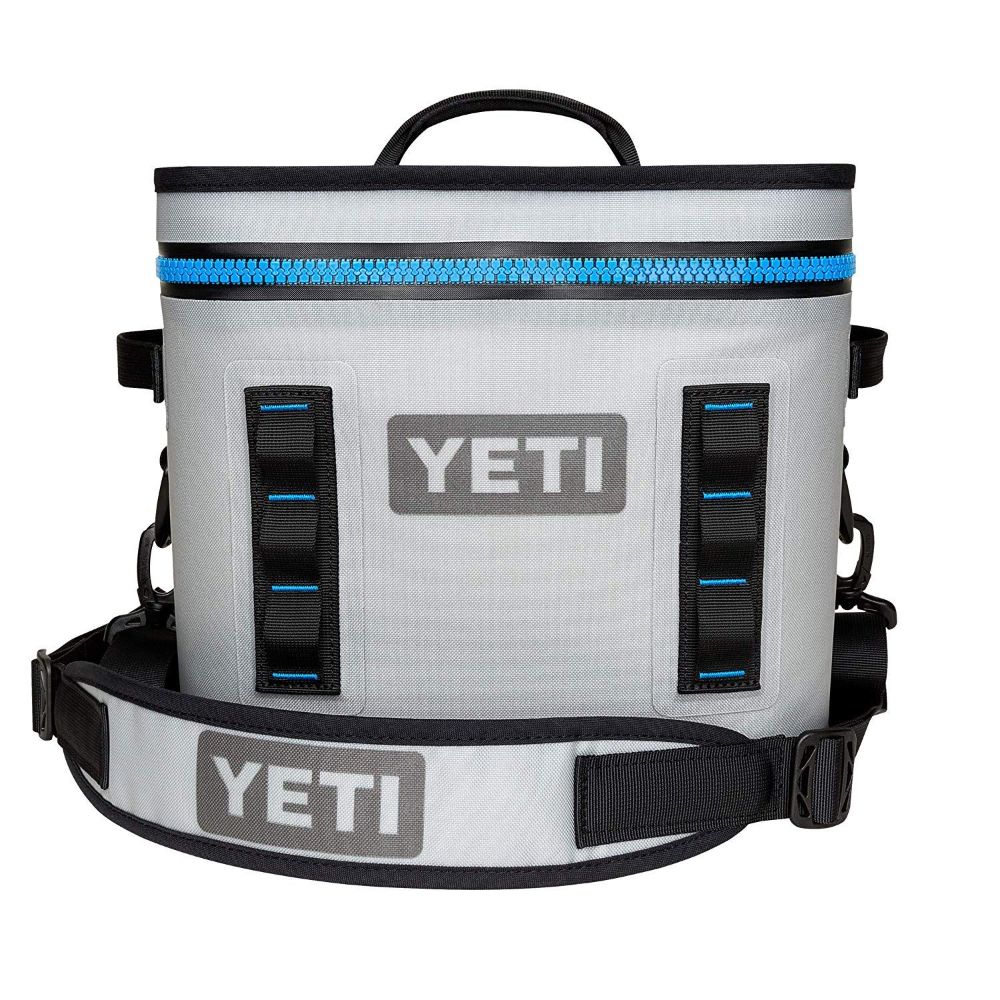 Yeti Hopper Flip 12:
---
Yeti Hopper Flip 18:
---
Yeti Hopper M30:
---
Yeti BackFlip 24:
So as you can see Otterbox is marginally cheaper than Yeti for the 12 and 20 sizes but the same price as Yeti for the larger size.
Now we need to work out whether or not Otterbox soft coolers are as good as Yeti soft coolers.
Spoiler: They are in some ways and aren't in other ways
Otterbox Has Slightly Better Ice Retention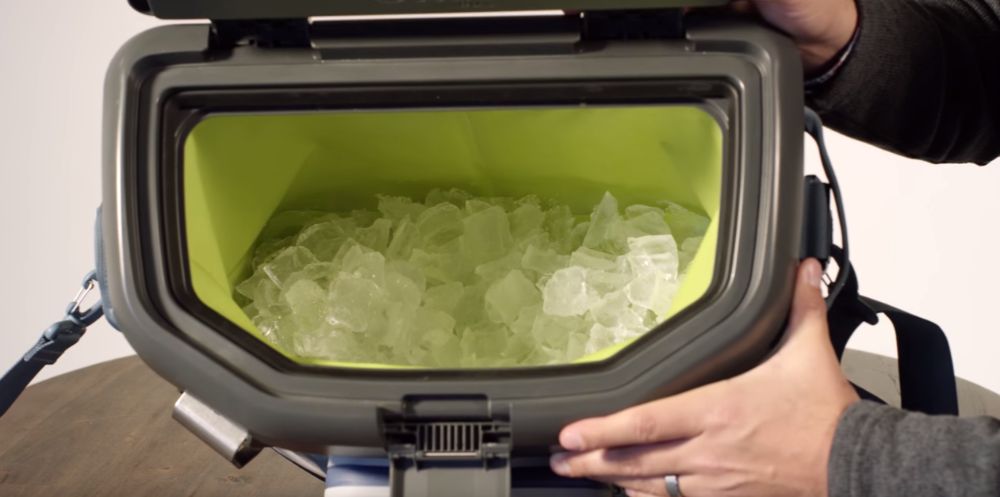 When it comes to ice retention Otterbox soft sided coolers are packed with insulation and can keep ice just as long as a Yeti Hopper.
In side by side ice tests they seem to keep ice for just as long as Yeti coolers and maybe even have a slight edge over the Yeti, holding ice for a few hours longer.
You can expect the Otterbox and the Yeti to hold ice for 2-3 days. Otterbox claims 3+ days ice retention but that would be with a lot of ice and in very good conditions.
There isn't much difference between the two though. If ultimate ice retention is what you're after then click here to see how long the Engel HD30 can keep ice…it's actually insane!
Sizes and Form Factors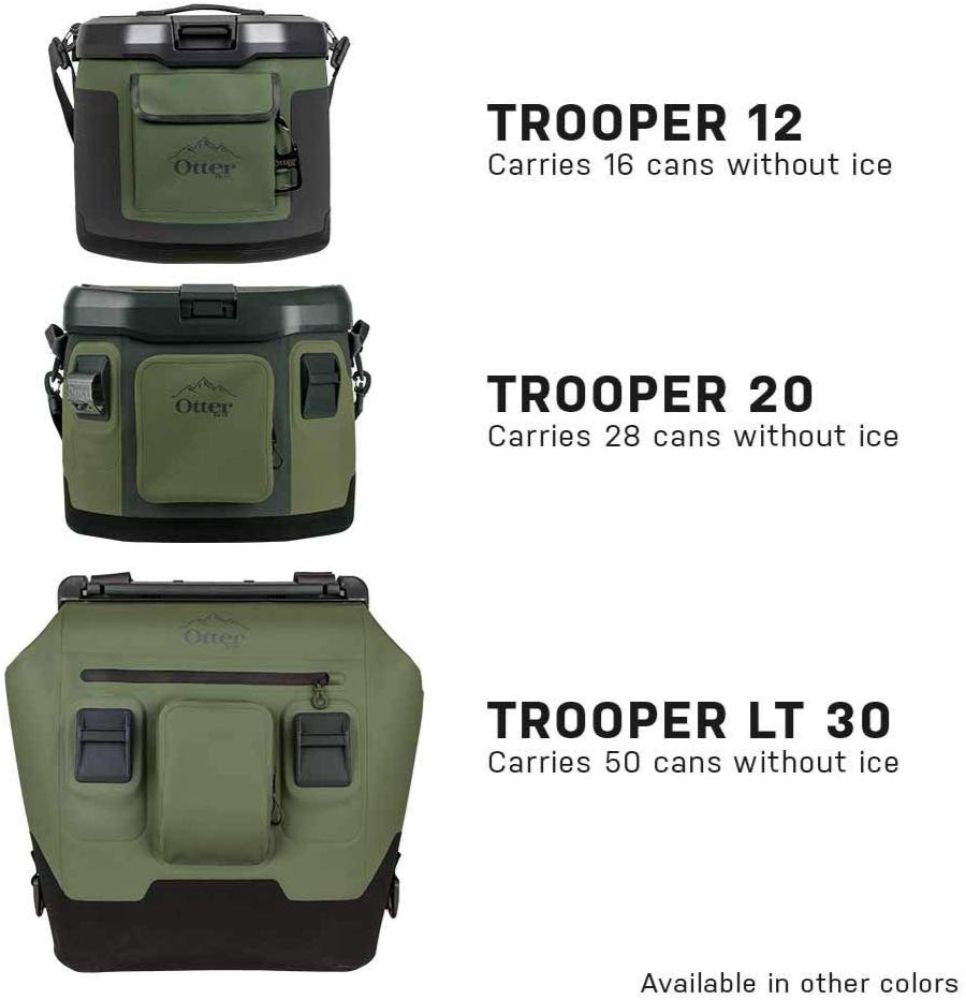 The Otterbox Trooper range of coolers comes in 3 different sizes with 2 different form factors.
The Trooper 12 and Trooper 20 have a boxy shape and come with a shoulder strap. It has an easy open lid which gives you lots of access to the inside.
The Trooper LT30 is a backpack cooler and has a clam shell opening lid and has wide backpack straps.
See the latest prices of all Otterbox soft sided coolers at Amazon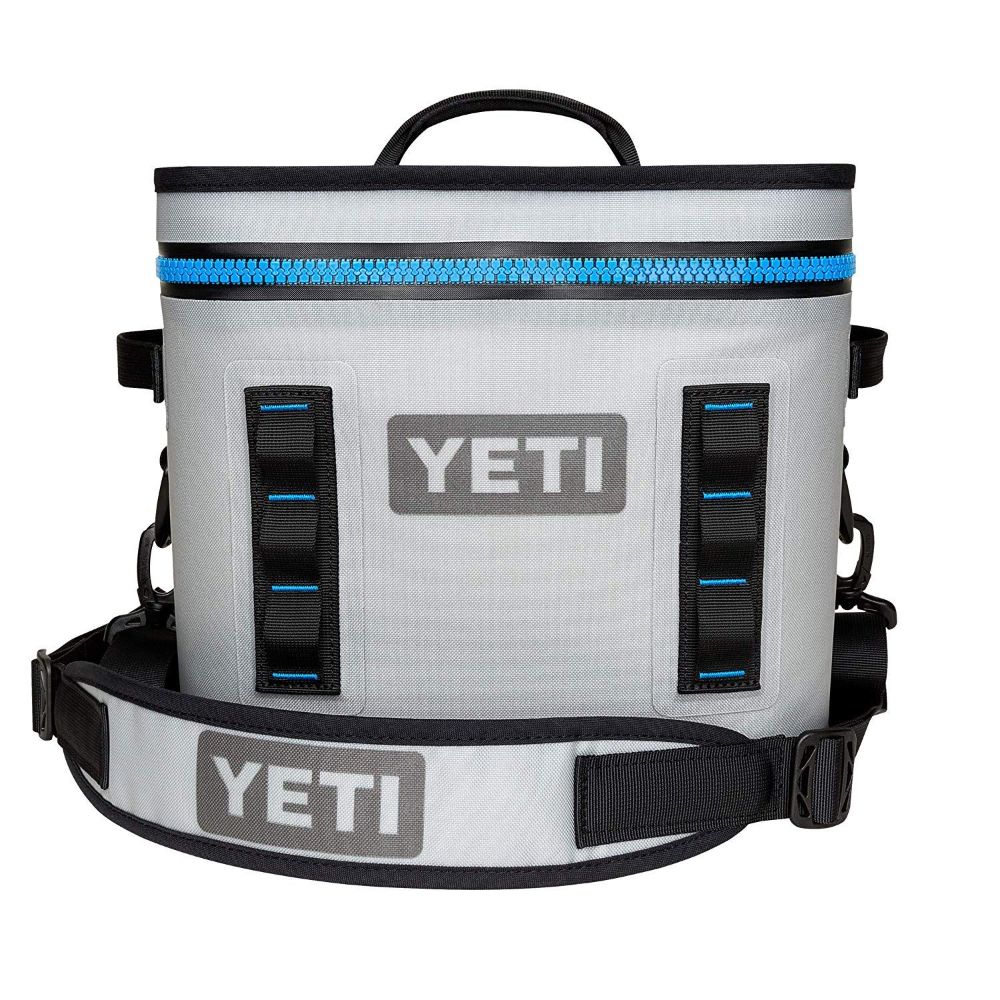 Yeti soft sided coolers come in 5 different sizes and 3 different form factors.
The Yeti Hopper Flip is a boxy design and comes in the Flip 8, Flip 12 and Flip 18.
The Hopper BackFlip is Yeti's backpack cooler and that comes in a 24-Quart size.
The Hopper M30 is Yeti's tote style bag and that comes in a 30-Quart size.
Build Quality Is Similar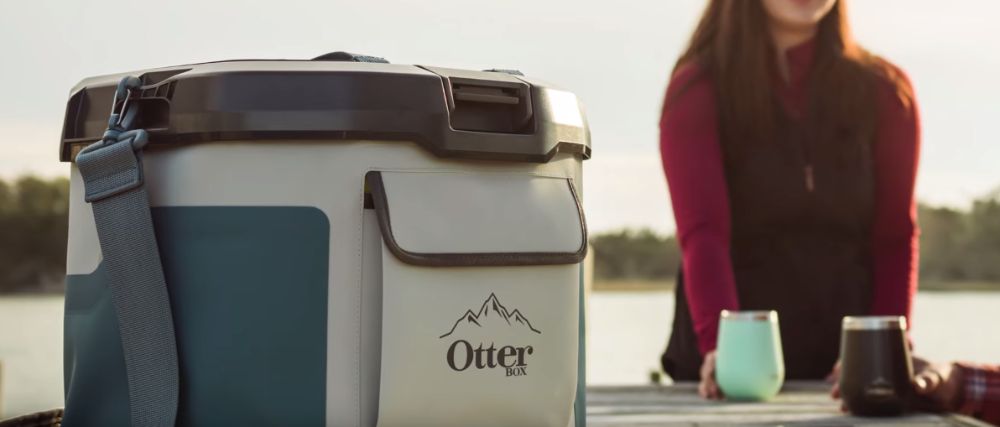 While the design of the two brands is obviously different when it comes to build quality both companies are known for making high-quality and durable products that last a long time.
Yeti started with it's line of durable hard-sided coolers and Otterbox started with it's line of durable phone cases.
Both coolers are made from heavy-duty nylon that is TPU laminated to make it waterproof and puncture resistant.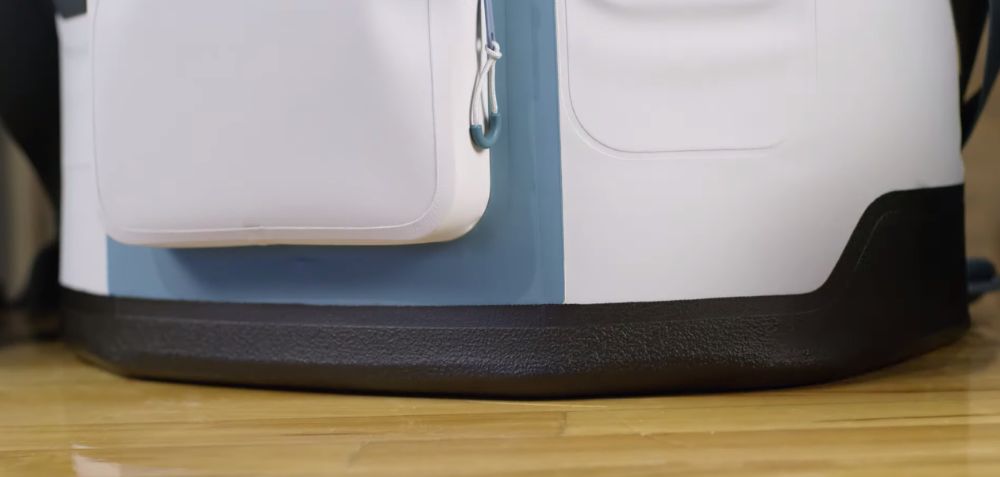 Both coolers have a reinforced base, which is the area that is going to experience the most wear and tear. This extra strong base ensures that your cooler doesn't rip or tear at the bottom and that no rocks or sticks will poke through it.
Otterbox Has An Easier Lid To Open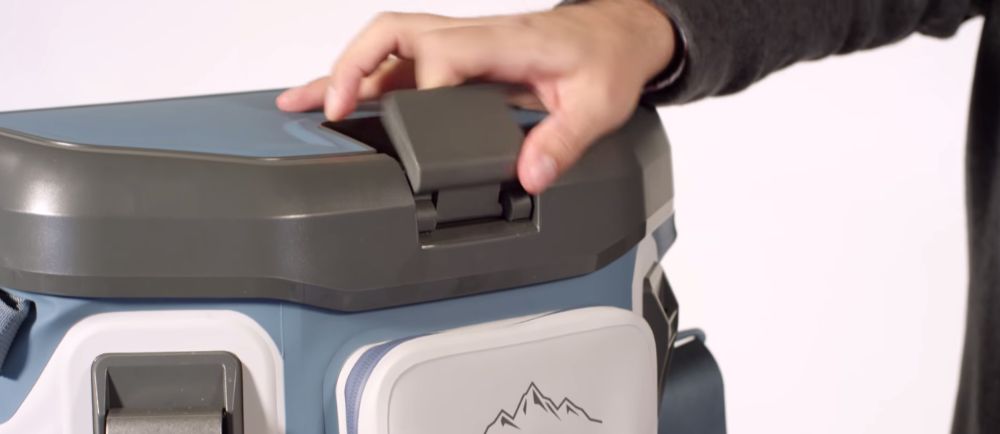 One of the biggest complaints and a problem with Yeti soft sided coolers is that the waterproof zipper is hard to open or that the magnetic seal on the Yeti Hopper M30 is hard to use and keep open.
Otterbox on the other hand have created soft sided coolers where the lid is really easy to open.
The lids do take a little bit of technique and getting used to in order to learn how to open and close the properly but once you learn how to use them they are really quite easy.
The Trooper 12 and Trooper 20 both have latches and a hinged lid which gives you lots of access into the cooler when open.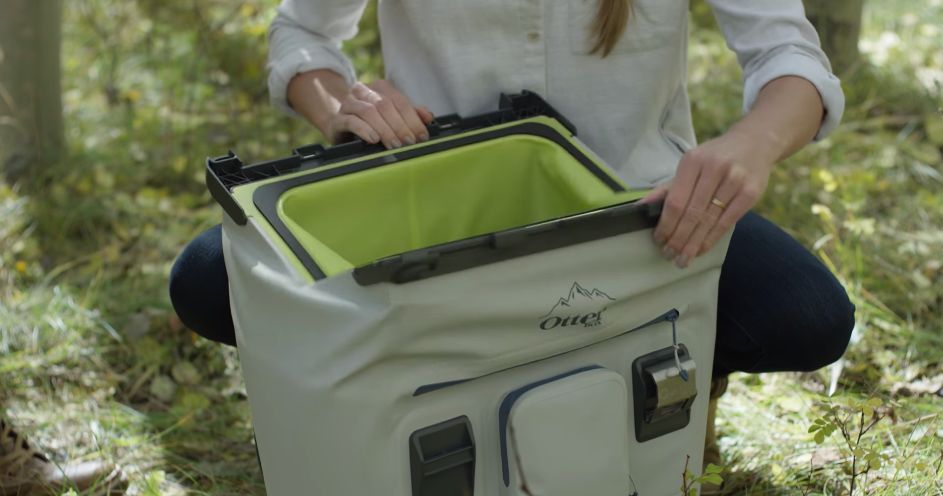 The Trooper LT30 has what I would call a clam shell opening. This opens wide and makes it really easy to get into the backpack but closes into a smaller form when not in use.
Otterbox Is Backed By a Limited Lifetime Warranty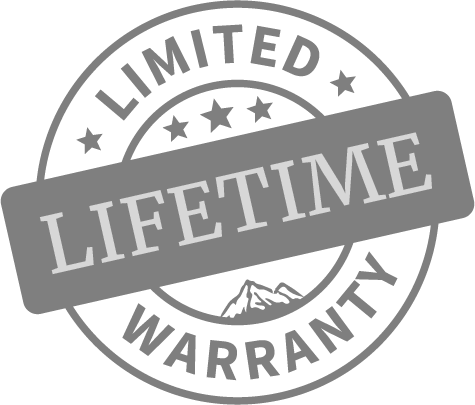 One huge benefit that Otterbox offers that Yeti doesn't is they have a limited lifetime warranty on their soft sided coolers.
Yeti on the other hand only offers a 3 year warranty on their soft sided coolers.
In fact no other brand that I am aware of offers a lifetime warranty on a soft sided cooler. This means you can buy an Otterbox and know that while it is expensive it's going to last you years.
Otterbox Has An External Pocket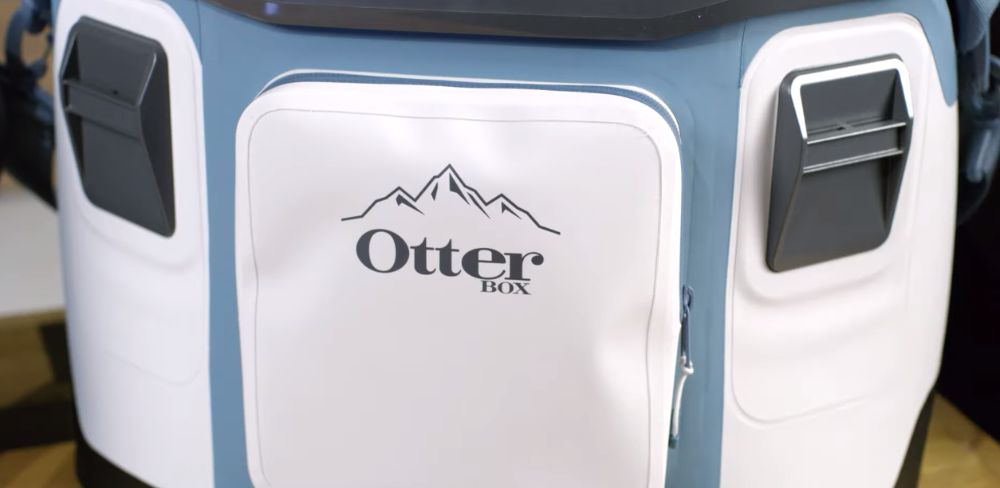 Yeti coolers don't have any external pockets for storing items you want to carry with you and keep dry.
All Otterbox soft cooler have an external pocket for storing things with the LT30 having multiple external storage pockets.
The Yeti does have the HitchPoint grid system which you can use to attach the SideKick Dry pocket, but that will cost you an extra $50 on top of an already expensive cooler.
Other Features Worth Mentioning
These coolers are both high-end coolers with a lot of other features worth mentioning.
Waterproof Nylon Exterior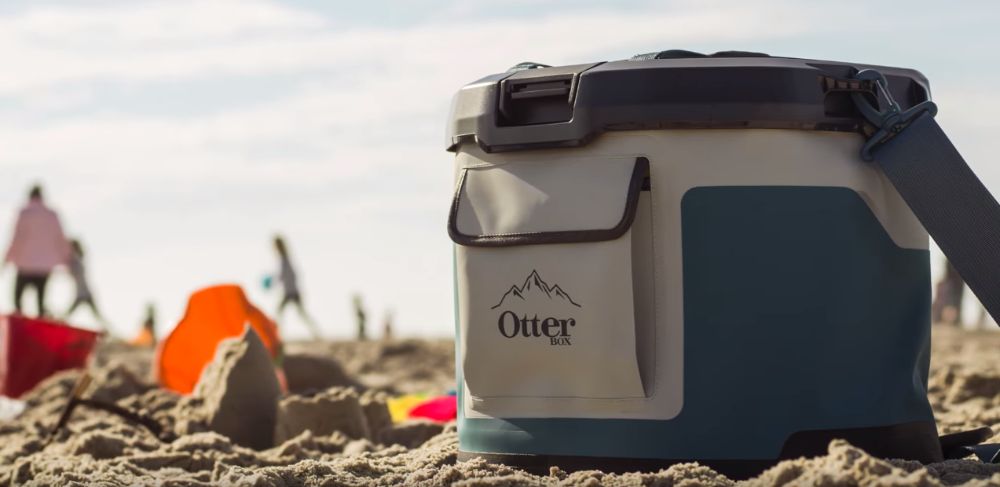 Both coolers are made from a heavy-duty nylon fabric that is soft and strong. The nylon is then TPU laminated which gives it even more strength and mades it waterproof as resistant to punctures.
Food Grade Lining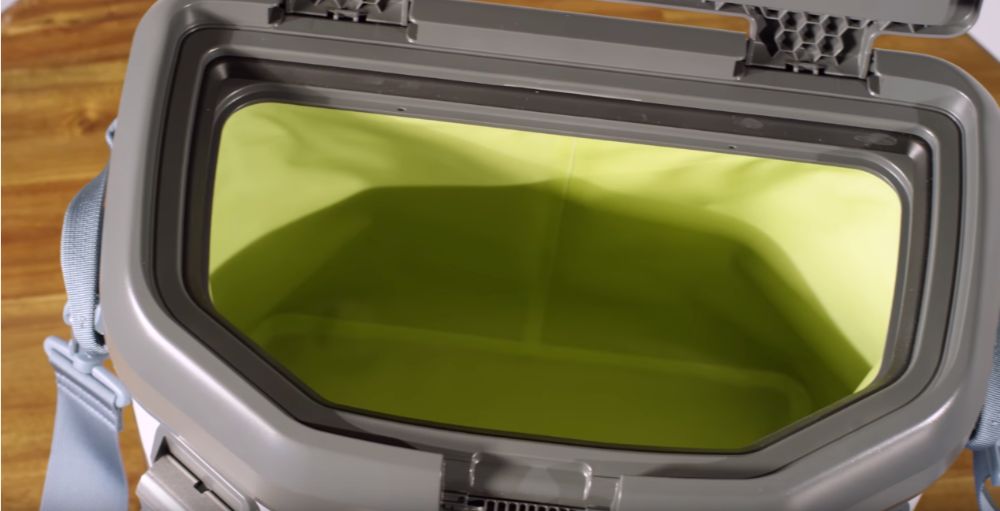 Both coolers have an FDA approved food grade inner lining of the cooler. This means the inside lining will not leech any nasty toxins into your food.
Tie Down Points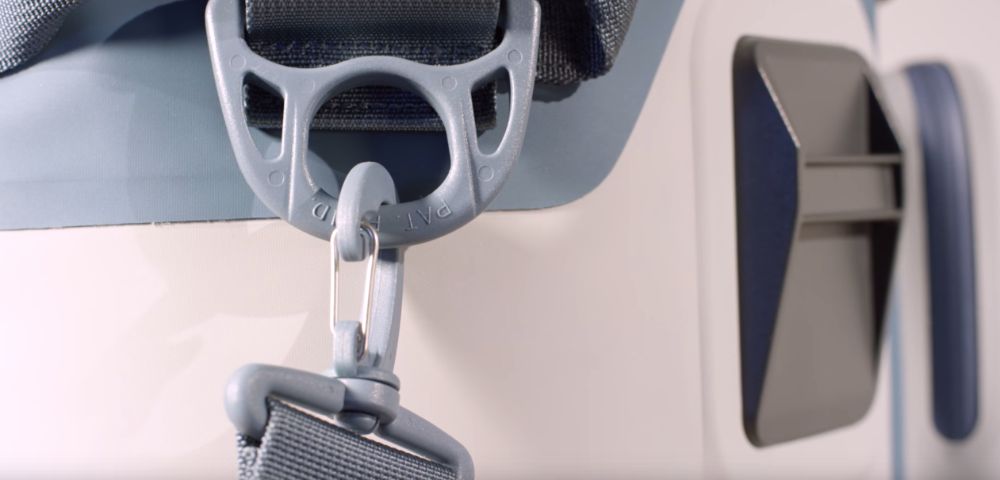 Both coolers have tie down point so you can strap them to your car, van, truck, bike, boat, kayak or whatever and it will stay in place and not move around and not tip over.
Free Bottle Opener

The Otterbox Trooper coolers all come with a free bottle opener that is attached to the cooler. Yeti doesn't come with a free bottle opener and this is something you would have to purchase separately.
This is just a little thing but it's nice that Otterbox gives this to you and I don't know why Yeti don't, it can't be that expensive to manufacture.
Mounting System For Accessories
Both coolers have mounting systems where you can add extra accessories.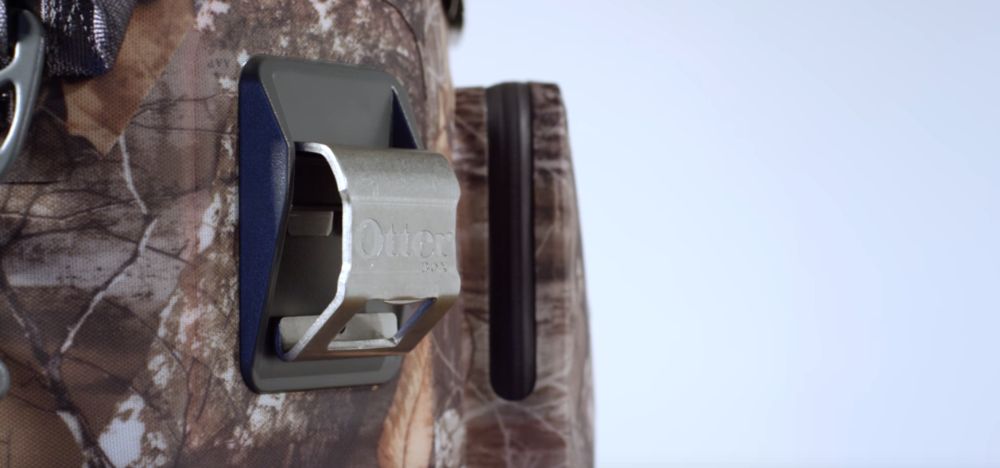 The Otterbox has a clip on mounting system where each cooler has 2 slots where you can clip on a variety of accessories. The bottle opener and water bottle holder are the most popular accessories.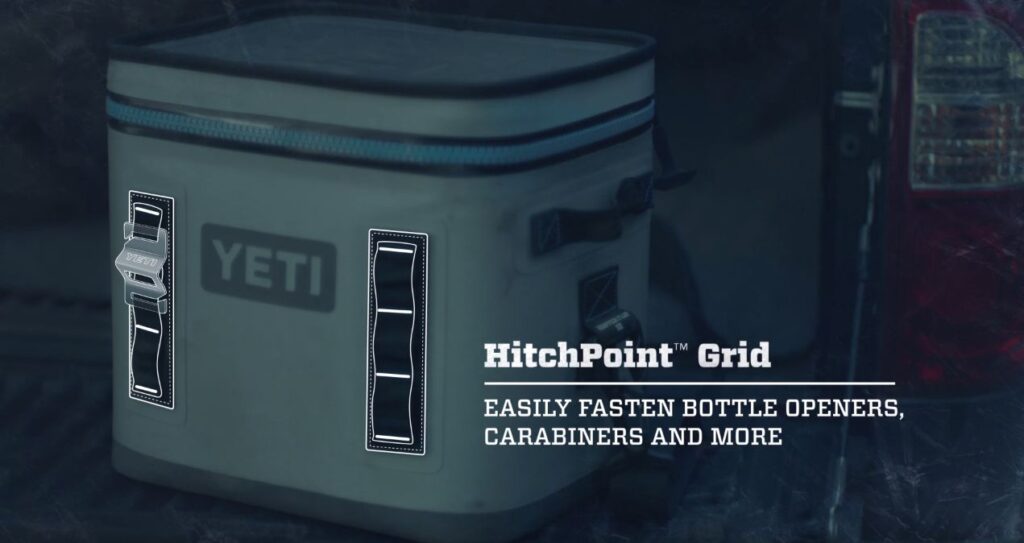 Yeti uses a different accessory mounting system. They have the Hitchpoint grid which is a series of loops where you can attach different accessories.
The SideKick Dry and the bottle opener are the most popular accessories for the Yeti soft sided coolers.
Detachable Shoulder Straps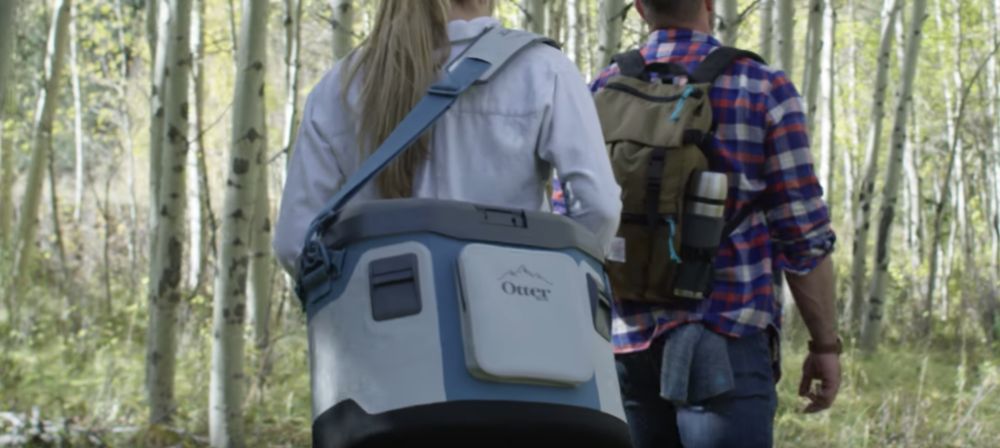 Both brands have detachable should straps for the coolers, except for the backpack coolers which have backpack straps.
The Yeti shoulder strap is a bit more comfortable than the Otterbox, but there isn't a lot in it.
Carry Handles

Both coolers come with different carry handles for moving your cooler around.
Yeti coolers all come with a top handle as well as two side handles with the M30 having even more handles.
The Otterbox 12 has a top handle, the Otterbox 20 has two side handles but no top handle and the Otterbox LT30 has one carry handle near the shoulder straps.
Other Soft Cooler Alternatives
Maybe the hard/soft design of the Otterbox doesn't seem quite right for you and you want to explore some other options out there then there are a variety of high-end soft sided coolers you can choose from.
The coolers below I have personally reviewed on this site and so I know they are good. I've left out cheap coolers like the Ozark Trail soft coolers as I just don't feel their quality is good enough for me to confidently recommend them.
Grizzly Drifter Coolers: Best Value For Money

Grizzly Drifter soft sided coolers offer amazing value for money.
They have similar ice retention to the Otterbox and Yeti and similar durability. The bottom is reinforced and the cooler also features multiple external pockets making it more practical to use.
It sells for less than half the price of a Yeti which makes it my value for money pick. Read my full comparison of Grizzly vs Yeti soft sided coolers.
The major downside of this cooler is the fact that the zippers aren't waterproof but if you can get past this then it's a really good cooler for the price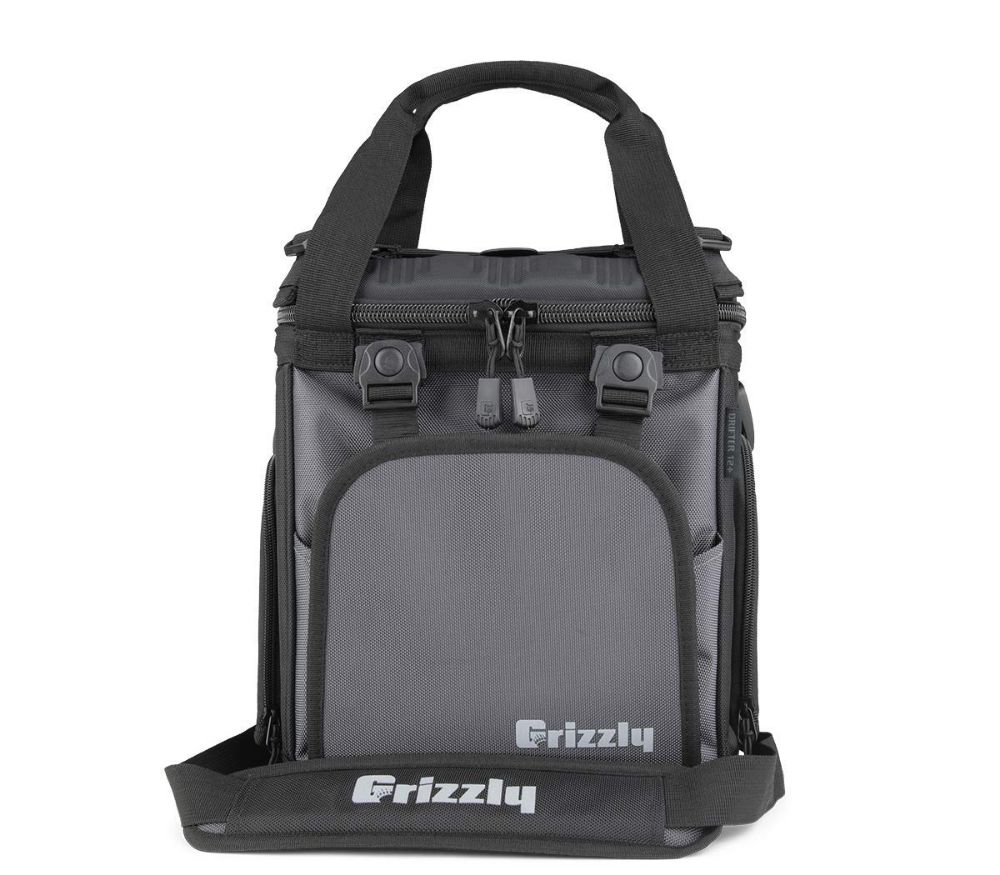 See the latest price of Grizzly soft coolers at Amazon
Engel HD30: Best Ice Retention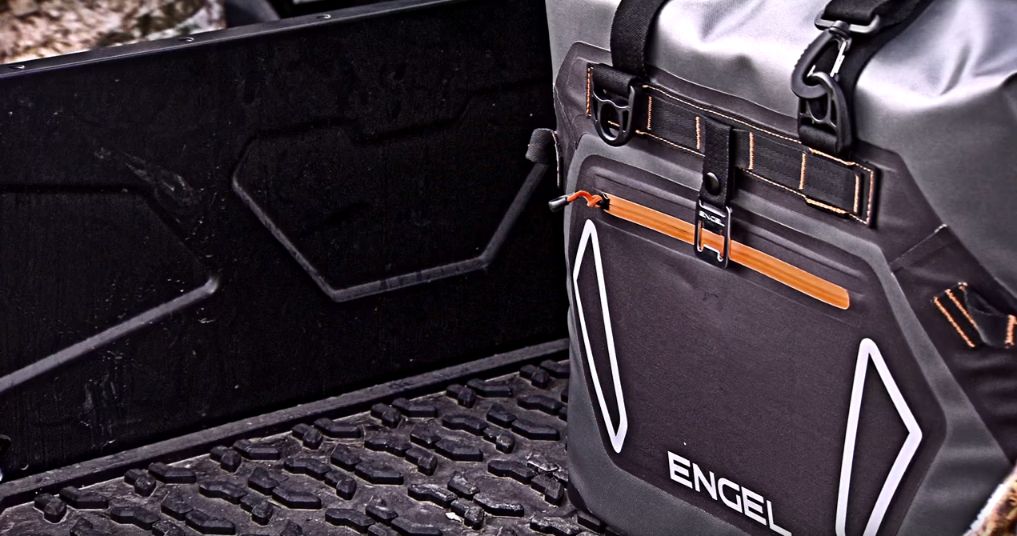 When it comes to ice retention no soft cooler beats the Engel HD30. This bad boy can hold ice for up to 4.5+ days.
This soft sided cooler rivals hard sided coolers when it comes to ice retention. It's all thanks to its thick insulation and vacuum seal technology.
The cooler is also one of the most durable coolers on the market, being made out of the same sort of fabric as Yeti coolers and it sells cheaper than both the Yeti and the Otterbox. Click here to read my full Engel HD30 vs Yeti Hopper comparison.
The only real downsides of this cooler is that the design isn't the most beautiful (that's my personal opinion) and it only comes in the one large size and there are no other smaller sizes.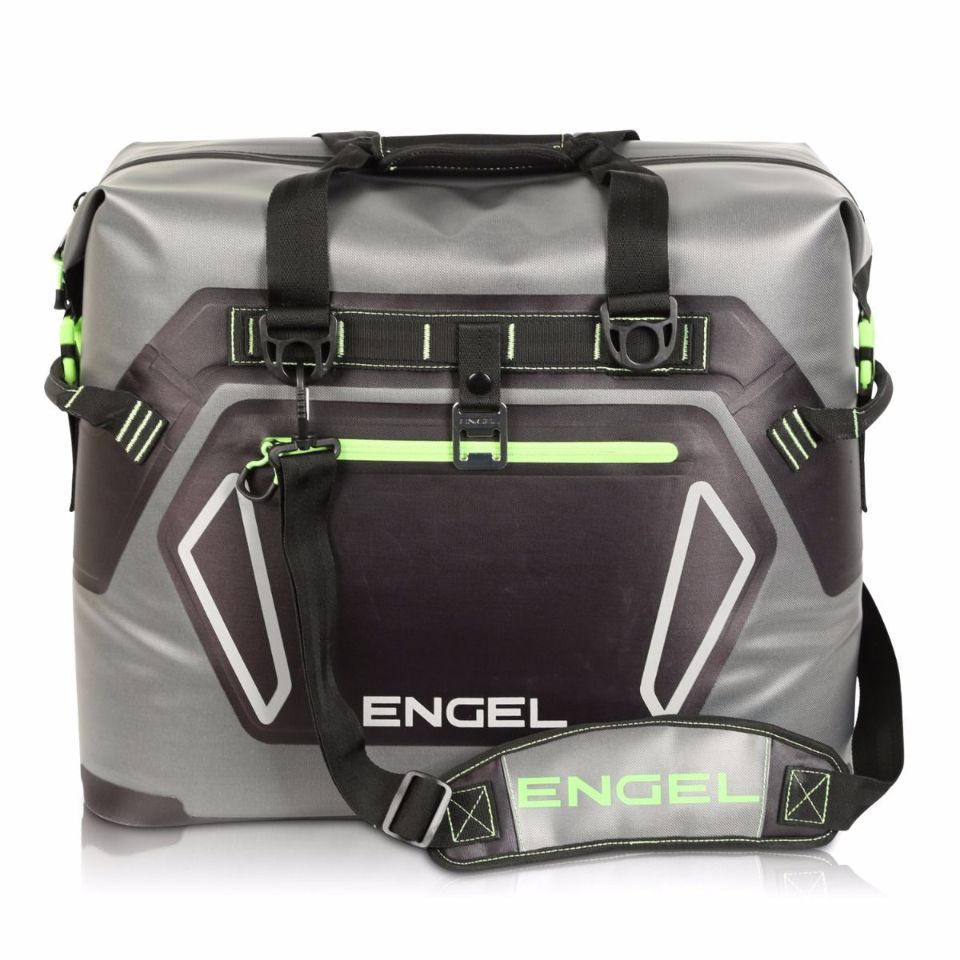 See the latest price of Engel HD30 soft cooler at Amazon
Hydro Flask Unbound Coolers: Fun Bright Colors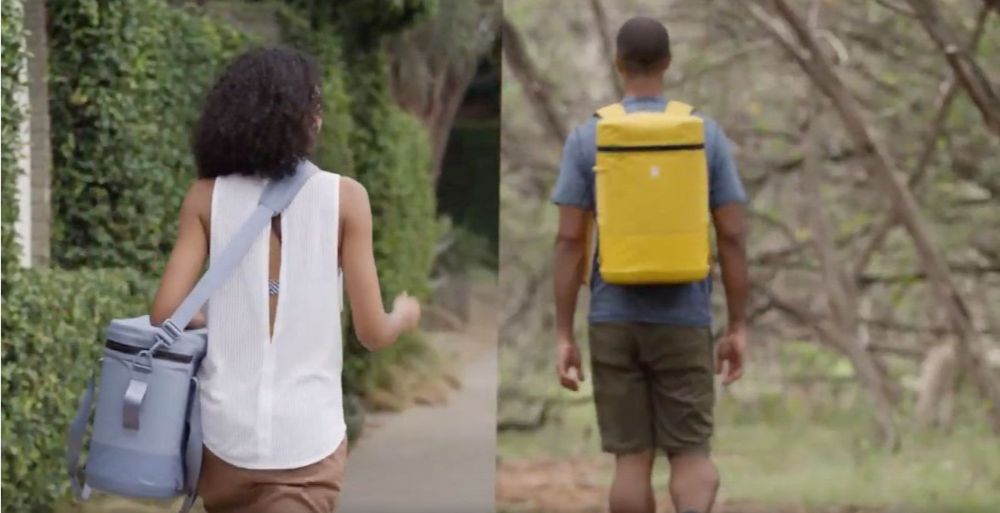 The Hydro Flask isn't the best performing soft sided cooler. It has less insulation than the Yeti and Otterbox and thus will only keep ice about 1-2 days instead of 2-3 days.
However, the Hydro Flask design is really nice and their range of fun color will perfectly suit a younger person or someone who wants to express themselves with their cooler and have a color that really stands out. Read my full Hydro Flask vs Yeti soft cooler comparison if you're interested to learn which cooler is better.
They are still great coolers and worth considering if you want something fun.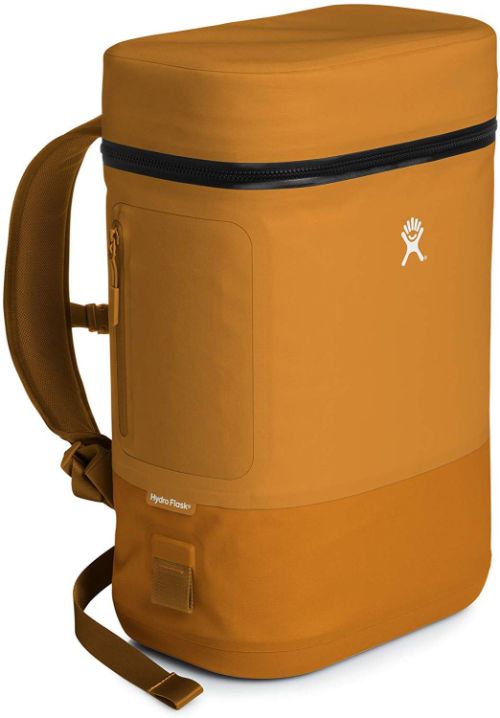 See the latest prices and colors of Hydro Flask coolers at Amazon
Otterbox Trooper vs Yeti Hopper Soft Coolers: Which One Should You Buy?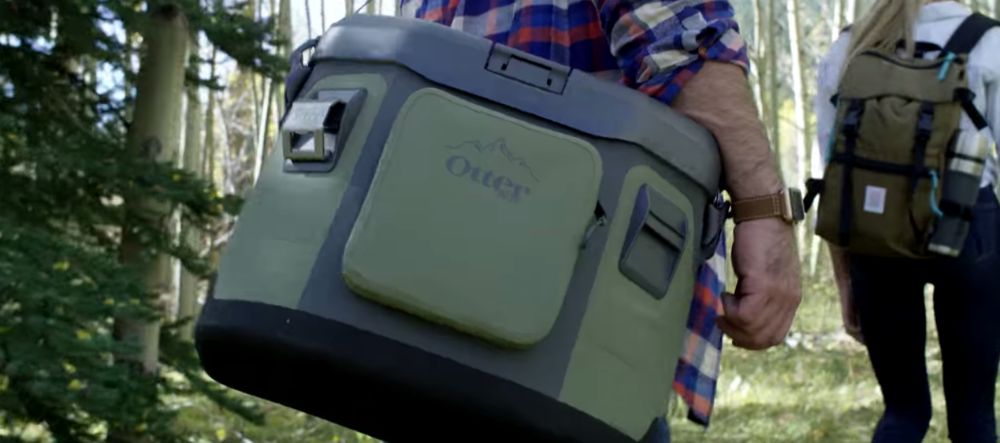 So when it comes to the Otterbox Trooper vs the Yeti Hopper coolers which one is better and which cooler should you spend your hard earned money on?
Ultimately it comes down to personal preference. Do you like the mixture of a soft sided cooler with a hard plastic lid that is easy to open? Or would you prefer a cooler that was all soft?
Personally if I had to recommend a cooler I would likely recommend the Yeti because I prefer it's full soft design and overall am a fan of the Yeti brand.
If I was wanting to save money then I would likely go with the Grizzly or RTIC as they are much cheaper whereas the Otterbox is only a little cheaper than Yeti.
If you want to grab one of these coolers yourself click the link below to grab them on Amazon and get the delivered right to your door.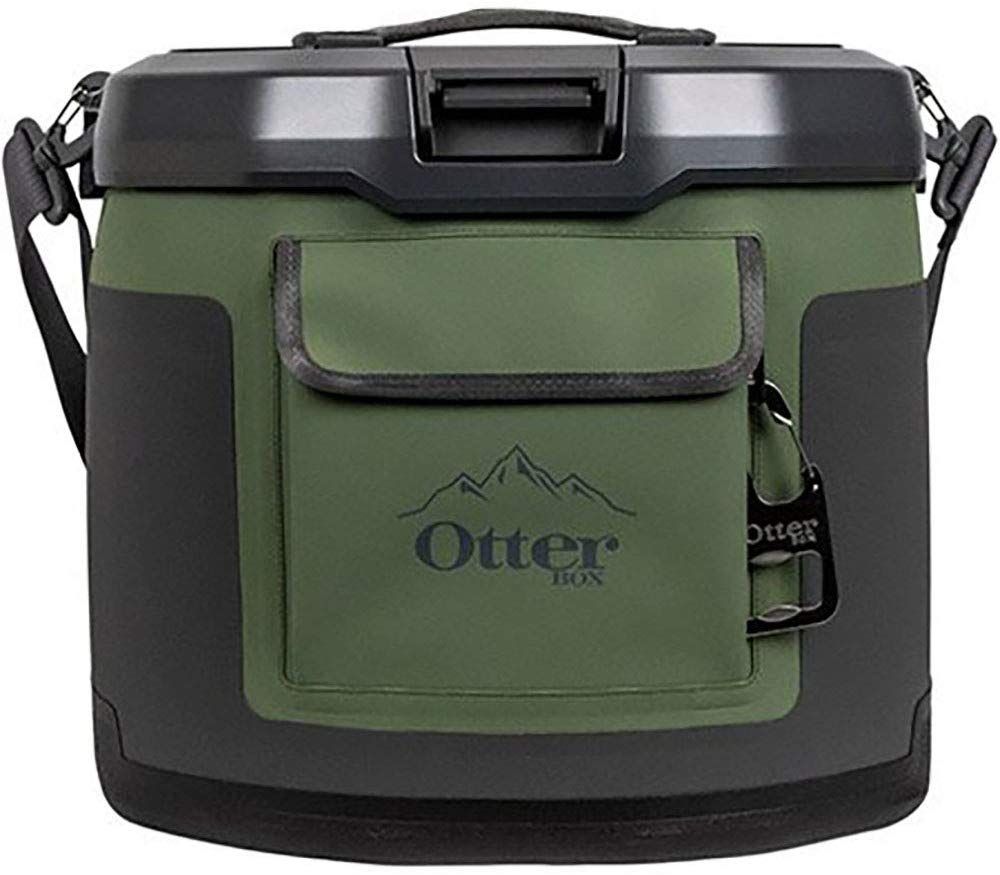 See the latest prices of Otterbox soft coolers at Amazon