Unfortunately, Lincoln Outfitters doesn't make any accessories for their coolers.
And because they're still a relatively small and unknown brand, there aren't any companies making third party accessories specifically for them either.
But that doesn't mean you can't find some awesome accessories that will work perfectly with your Lincoln Outfitters Cooler.
Because Lincoln Outfitters Coolers are so similar in size, construction, and design to Yetis, RTICs, and other roto-molded hard coolers, many accessories designed for them also work great with Lincoln Outfitters Coolers.
As long as the accessory isn't designed to snap in (like seat cushions) or slide into place (like baskets and dividers), it should typically work for your Lincoln cooler.
If you haven't bought yours yet, be sure to check out my full review on Lincoln Outfitters Coolers to find out how they stack up to the other hard coolers on the market and whether or not they're worth dropping your hard earned cash on. 
You can also check out the best Yeti modifications you can make to your cooler to get some ideas for how you might want to alter your Lincoln.
Or if you already have one, these are the ten best accessories that work great with Lincoln Outfitters Coolers — to help you get more from your cooler.
1. T-Latch Bottle Opener
Even though all Lincoln Outfitters Coolers come equipped with a built-in bottle opener (Yeti coolers don't), it's not necessarily in the ideal position.
It's situated dead center, built into the lock plate, meaning you have to open the lid of your cooler to open your bottle.
It's usually no big deal, since you're normally cracking your bottle as soon as you open your cooler to grab a drink anyway. But on those longer adventures, where you really need your ice to keep as long as possible, limiting the number of times you open your cooler is key.
That's where a T-latch bottle opener really comes in handy. It connects to one of your cooler's T-latches, so you can't forget it, and opens bottles super smoothly without having to open your cooler. It's one of the best cooler bottle openers out there and it's compatible with many cooler brands including Yeti, RTIC and of course Lincoln Outfitter coolers.
It's my go-to for all my hard coolers with T-latches. 
2. Wireless Thermometer
While we're on the subject of limiting the number of times you open your cooler, a wireless thermometer will let you know exactly what's going on inside, without having to open it.
It can help warn you when it's nearly time to reload on ice and ensure that perishable foods stay out of "danger zone" temperatures (whether you're trying to keep food warm or cold).
3. Tie-Down Kit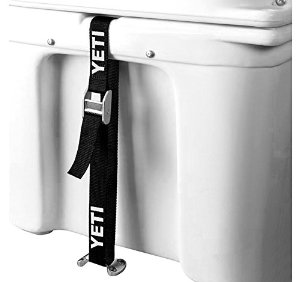 If you're using your Lincoln Outfitters Cooler on a boat or transporting it in the bed of your truck, you're going to want a tie-down kit to keep it from sliding around.
The good news is, Lincoln Outfitters Coolers come equipped with tie-down slots that are about the same size as those on Yetis and RTICs — meaning nearly any tie-down slot accessory you find will also work with your Lincoln cooler.
I've been using this one by Gnellkoor with no issues. It's nothing fancy, but it's cheap, easy to use, and does exactly what it's supposed to. 
4. Tie-Down Slot External Cup Holder
Those tie-down slots are good for more than just securing your cooler.
An AIEVE cup holder is designed to slip right into a cooler's tie down slot, for a convenient place to stick your can or bottle when you're up for cornhole.
Better yet, grab two, one for the slot on each side of your cooler.
5. Cooler Wheel Kit
While wheels come standard on all 65 quart Lincoln Outfitters Coolers, you may want to add a set to your 20 quart if it gets a little too heavy when full or your hands are already loaded down with other gear on the way to the campsite or beach.
The Fullet Cooler Wheel Kit connects to your cooler's tie-down slot (so it's super easy to set up), has good clearance for even the bumpiest trails or deepest sand, and happens to work perfectly with 20 quart Lincoln Outfitters Coolers.
6. Cooler Lights
Sick of fumbling around in the dark for that last beer?
Light up the inside of your Lincoln Outfitters Cooler with a cooler light, for those cookouts that end up going way past sunset. 
You can grab yourself something like this cooler lid light from Amazon which turns on when you lift up the lid and turns itself off once the lid is closed. It's a really handy addition to your cooler.
If you want something a bit fancier for parties and gatherings then simply switch on your Brightz Cooler Light, stick it in your ice, and watch your cooler glow in whichever of their seven colors you prefer. 
It can even morph between colors making your cooler exciting and inviting.
7. Cooler Lock
If you ever leave your cooler in the back of your truck or unattended at your campsite, it's not a bad idea to add a cooler locking bracket to your Lincoln Outfitters Cooler to keep it safe. 
Simply slide the lock brackets into your cooler's tie-down slots and use a cable lock to secure it to whatever's handy.  
I like the Noa Store locking bracket as you can still open the lid while your cooler is locked in place and it features a bottle opener on the side too.
8. Cooler Net
Strap this cooler net storage bag from Amazon on the underside of your lid for a place to store things you want to keep cold but don't want getting wet — like sandwiches or fruit. 
Just attach the removable elastic netting on the underside of your lid to quickly and easily add a few liters of dry storage to your Lincoln cooler.
9. Ice Packs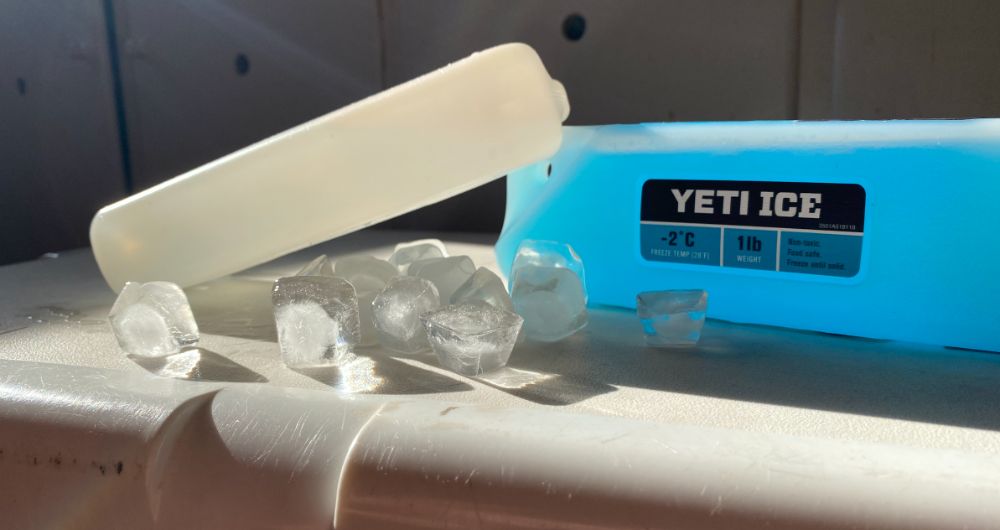 Ice packs are nice to have on hand to use with any cooler.
Obviously they can save you from having to run out and grab a couple bags of ice, but many people don't realize that using them with ice can actually help your cooler stay cold longer.
Because quality ice packs freeze at a lower temperature than water, they can lower the internal temperature of your cooler more than ice alone and make your loose ice last a good bit longer as a result.
Engel Freezer Packs, for example, turn solid at a ridiculously low 20ºF (-6.6ºC). Or check out my complete guide on the best ice packs for more options. 
10. Customize Your Lincoln Outfitters Cooler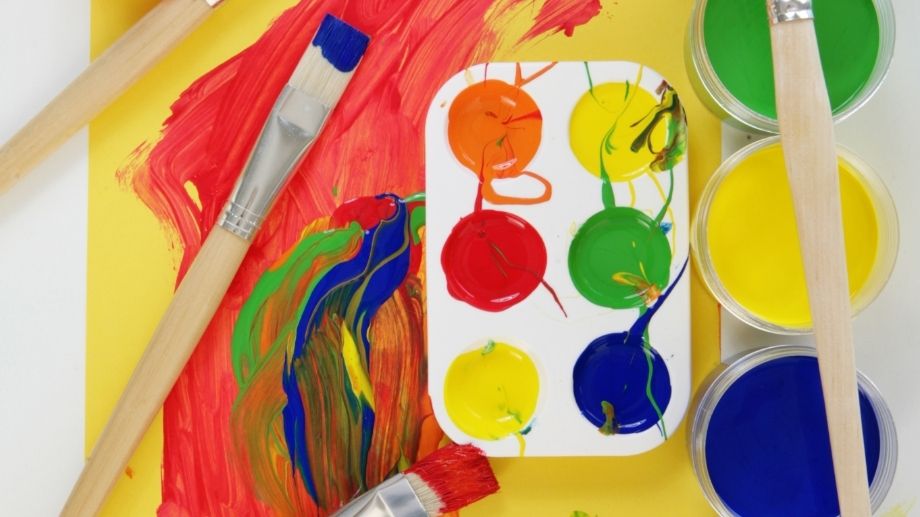 Because Lincoln Outfitters Coolers are roto-molded, you can customize them in many of the same ways you could customize a Yeti — to make your cooler feel more you. 
Some of favorites include:
Using Mod Podge to apply prints to your cooler (wallpaper works great). 
Spray painting your cooler with stencils.
Painting your cooler, then sealing your art with resin.
Stickerbombing your cooler.