Yeti products are fantastic products and are well-known for their durability. But what happens when they break? Where do you find the replacement parts? Worry not, for I have compiled all you need to know about buying Yeti replacement parts.
Amazon.com sells many replacement parts for Yeti coolers and tumblers like lids, magsliders, drain ropes, and much more. Official replacement parts can be bought off Yeti's website. For harder-to-find parts like cooler lids and hinge pins, you will have to contact Yeti customer service.
Knowing where to buy Yeti replacement parts will save you time and money, so you don't waste your money on subpar or incorrect parts.
I have broken the list down into the most common cooler replacement parts and where to find them, starting from easiest to most difficult to find.
MagSliders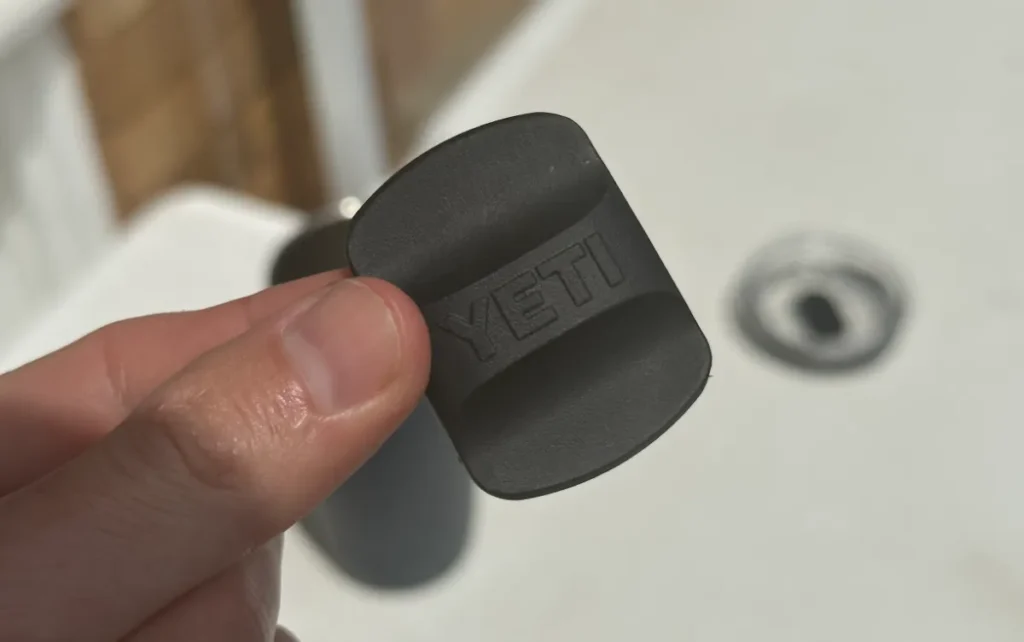 I've been lucky enough to have not yet lost the MagSlider from any of my Yeti Tumblers, which is lucky because I only have 1. But luckily if I was to lose it they are pretty easy to replace and aren't too expensive.
Made to prevent leaking and splashing while drinking out of them, the Yeti MagSliders are compatible with the MagSliders lids of the Yeti Rambler mug or tumbler.
The MagSliders come in a range of different colors, so you can have fun customizing your Yeti mug or tumbler.
You can find MagSliders on Yeti's website. They have pinks, blues, and your standard blacks and greys.
Amazom also has a large range of Yeti and non-branded MagSliders compatible with Yeti mugs and tumblers.
Magslider Lids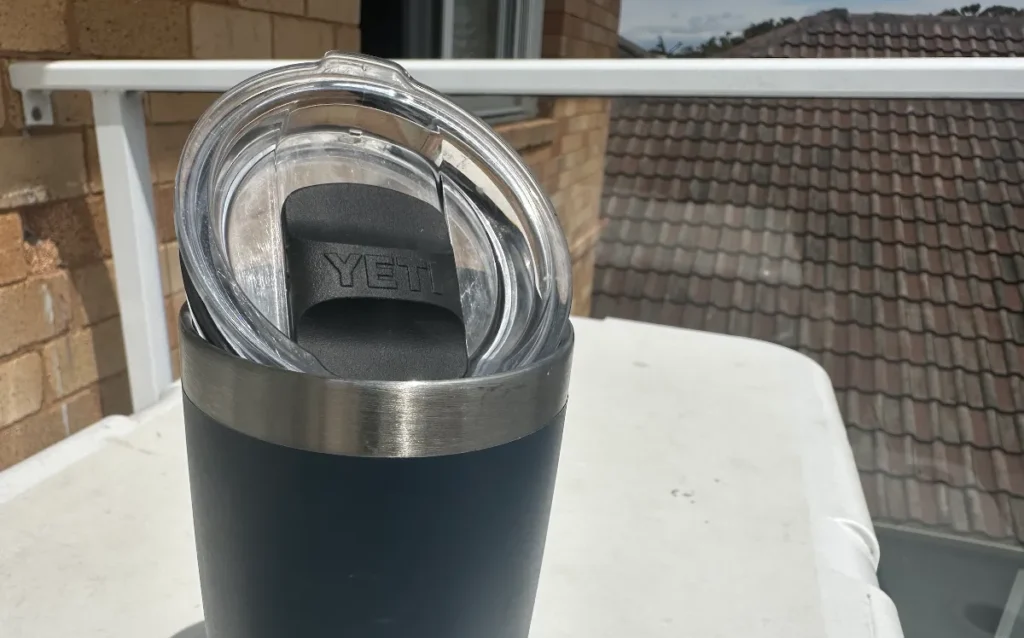 There is nothing worse than a leaky cup, and lids are always one of the first things that break from daily wear and tear, but they're also super easy to replace.
You can find the Yeti Rambler Magslider lid replacement on Yeti's website, and they come in small, medium, and large.
The lids are also easily available at Amazon from Yeti themselves or you can get generic brands that fit the Yeti Tumblers.
The generic versions come in so many different colors compared to the official Yeti lids. Instead of standard plastic, you can find colors like seafoam or even steel lids. You can also just get Yeti replacement gaskets if all you need is a new gasket for you lid and not an entirely new lid.
Drain Plugs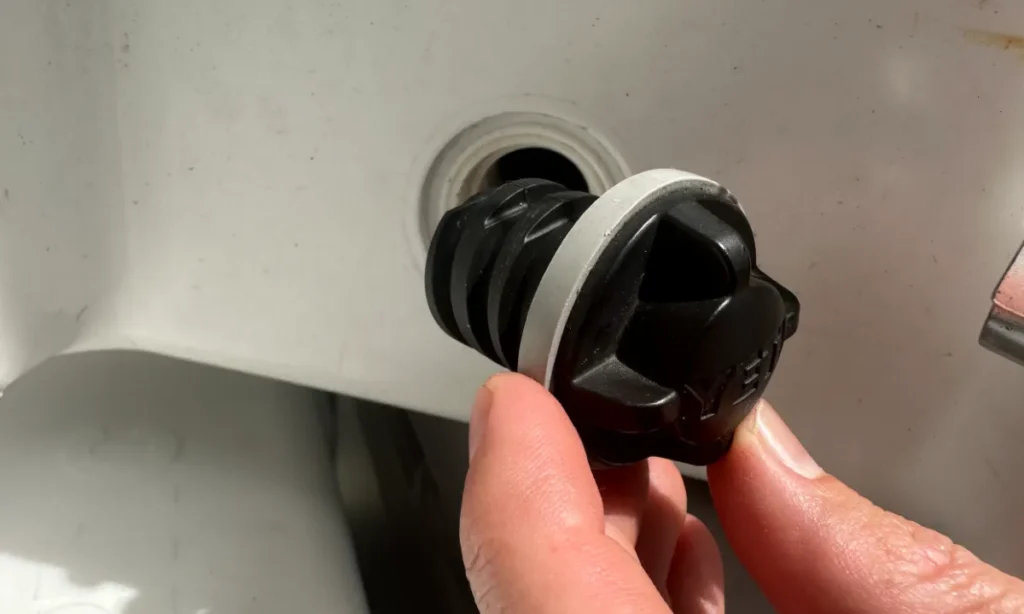 The drain plugs that come with the Yeti coolers are especially handy but also really small and not attached to your cooler, which makes losing them quite easy.
Luckily they are easily available directly from Yeti's website for a super affordable price. You can also get Yeti drain plugs from Amazon.
Yeti has two different drain plugs for cooler models available on their website. They have the Roadie, the Vortex, and as well as a connector hose for the drain plugs.
If Yeti doesn't have stock of plugs, you can also get these parts from Amazon. There you can find a wide variety of plugs at a price for every budget. Just make sure that it is the right plug for your cooler model.
I personally like the AIEVE Yeti Drain Plug with hose attachment. It's great to be able to drain your cooler water away from where your cooler is sitting. Very practical.
Rope Handles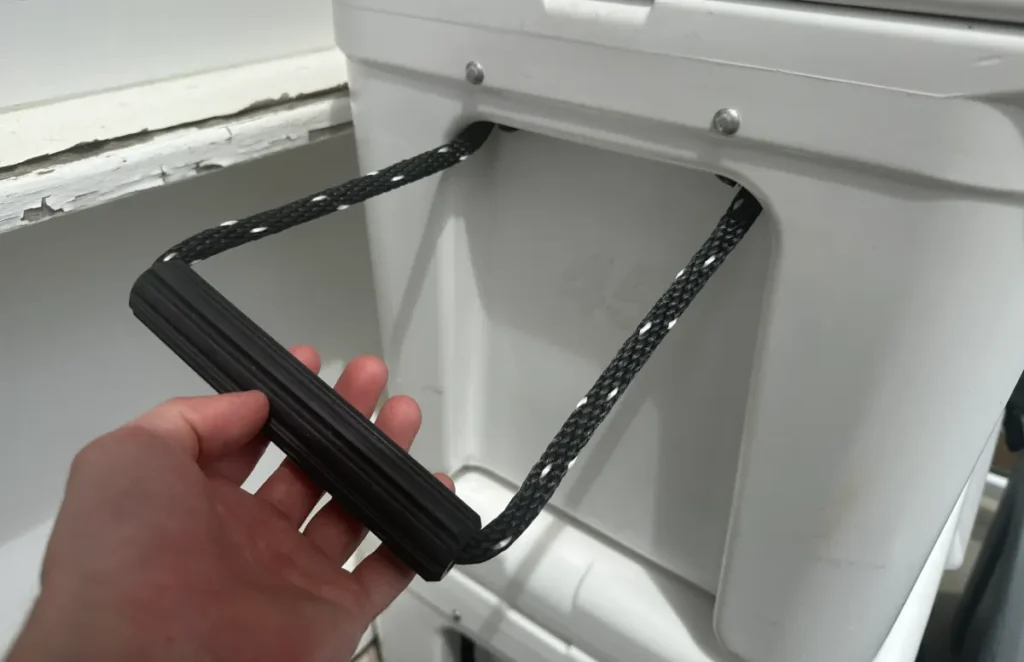 The handles of your Yeti cooler are strong, but over time they can end up breaking. You can replace the handles with Yeti's rope handles.
Made from a blend of strong marine-grade polyester rope, they are non-slippery and can easily be attached to the Yeti Tundra cooler in all sizes.
The rope handles come in packs of two and you can grab a pair on Yeti's website. You can find other rope handles compatible with the Yeti coolers at Amazon.
If you want to get funky with your cooler, you can customize your Yeti cooler with different colored rope handles. It's a great way to stand out.
Non-slip Feet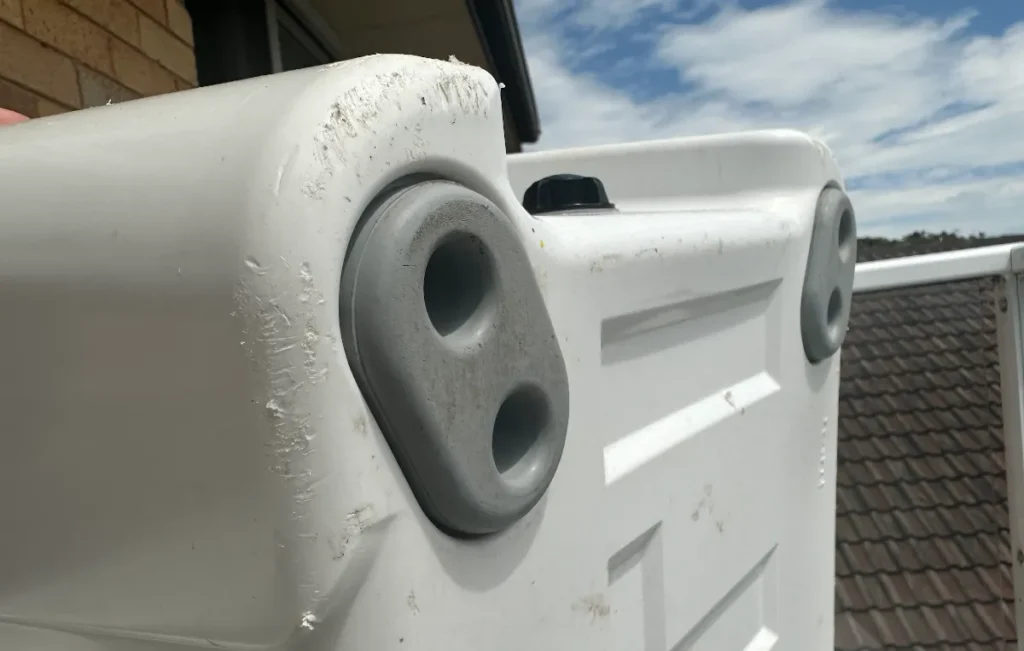 These small rubber feet are amazingly handy to have on your hard cooler as they prevent your cooler from sliding around the place. But they are also small and can pop off as they age or as the rubber deteriorates.
On their website, Yeti sells replacement non-slip rubber feet for an affordable price. They come in packs of 4 and are very easy to pop back into the spots underneath the cooler.
If you cannot get the feet on Yeti's website, there are two brands of non-slip feet available at Amazon.
Cooler Latches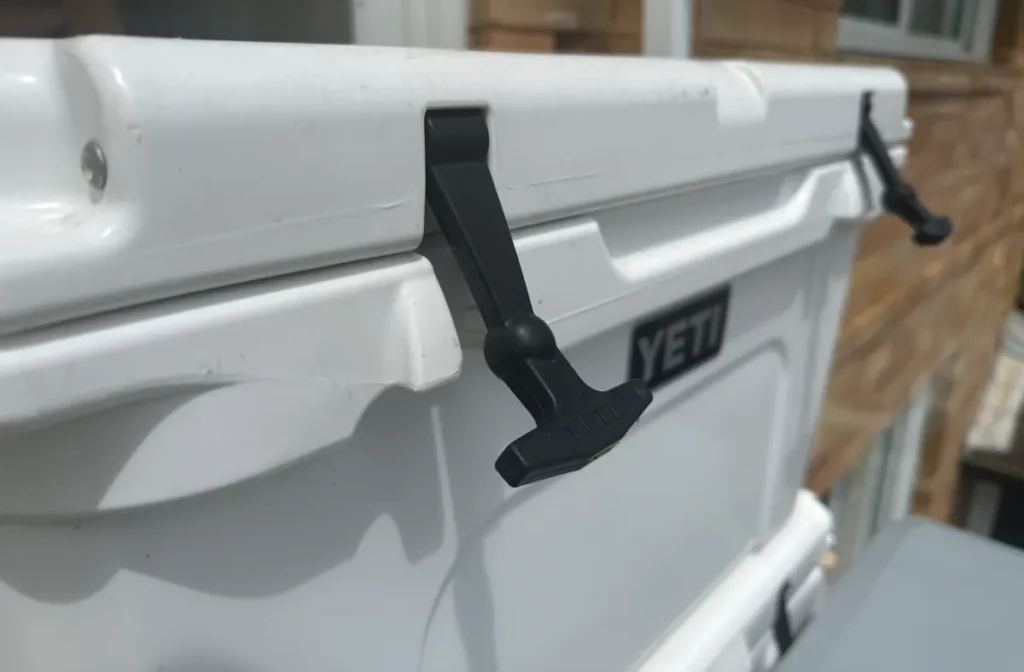 The latches on your cooler are one of the most used parts of a cooler and are one of the most important parts to replace if broken. Broken latches can prevent the cooler lid from closing and sealing properly, which means your food won't stay cold.
Yeti has replacement latches on their website for the Tundra hard cooler. These handles are made from the same durable material as the others and can be used on 12 different cooler sizes.
You are also able to get these replacement latches at Amazon, as they have a wide range of brands and colors like orange, greens, and even pink. Who said coolers have to look boring?
If you want to learn more about cooler customization, take a look at these 9 ways to customize your Yeti cooler.
Cooler Lid Gasket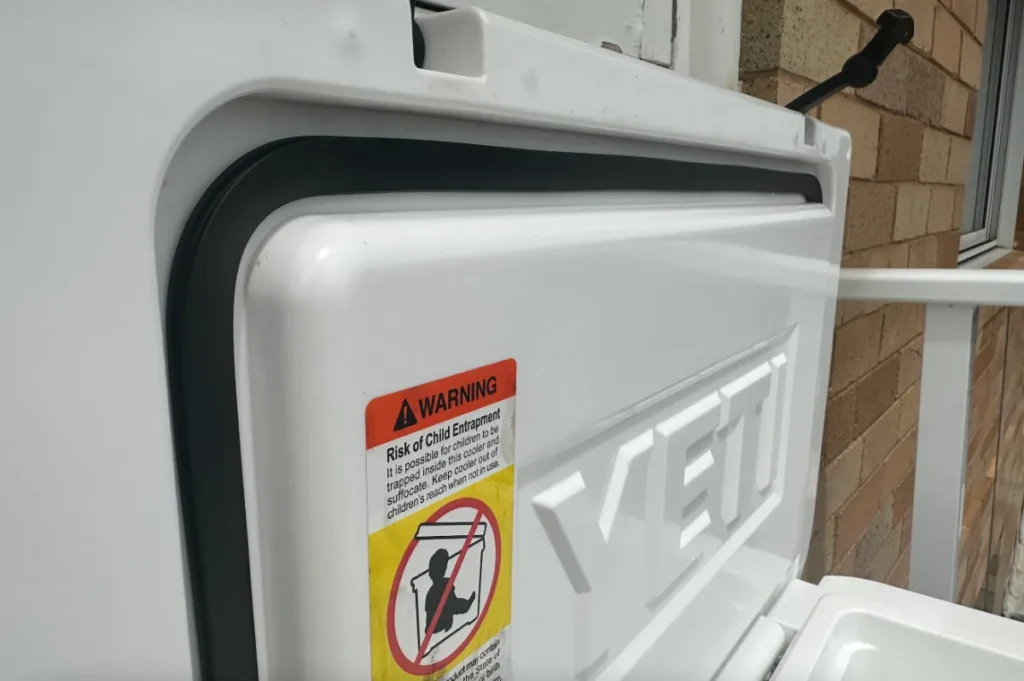 The gasket, that rubber seal underneath the cooler lid, is important because it helps seal the cooler properly. If the gasket has come loose or is deteriorating, you will need to replace this so that your cooler seals.
While Yeti only offers replacement gaskets for their tumblers, you can find lid gaskets in different sizes at Amazon.
Cooler Lid and Hinge Pins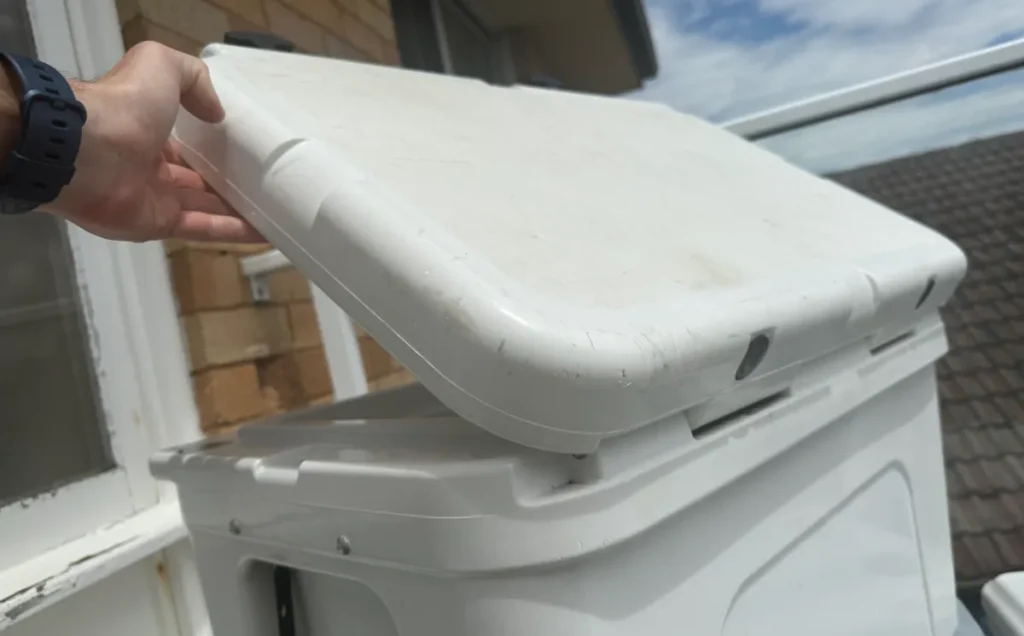 Finding a replacement for an entire new cooler lid is going to be a lot more difficult as neither Amazon nor Yeti has these available as replacement parts. The same goes for hinge pins.
Unfortunately, you only have two options, either buy a whole new cooler or contact the Yeti customer service department and see if it can be replaced under warranty.
On their warranty policy, it says that Yeti will only replace or repair parts at their discretion and only coolers that were bought by authorized dealers and haven't been customized by any other brand except Yeti.
Are Yeti Coolers Worth It?
If reading through all these replacement parts has you questioning the quality and durability of the Yeti coolers, check out my review on Yeti coolers to see why they are so great and the replacement of these common parts are but a small price to pay.