Yeti tumblers and bottles use rubber gaskets to create a watertight seal so they don't leak. But there are some common Yeti gasket problems that you should be aware of, luckily they are pretty easy to fix.
If you've only recently purchased your Yeti tumbler and there is a serious issue or problem with the gasket that you didn't cause yourself then it's likely going to be covered under warranty. If you get in contact with Yeti they may send you a replacement lid free of charge – click here to go to Yeti's warranty page.
If you've lost your receipt or your issue isn't covered under warranty, luckily you can buy replacement lids or replacement gaskets for an extremely affordable price.
See just how cheap replacement gaskets are at Amazon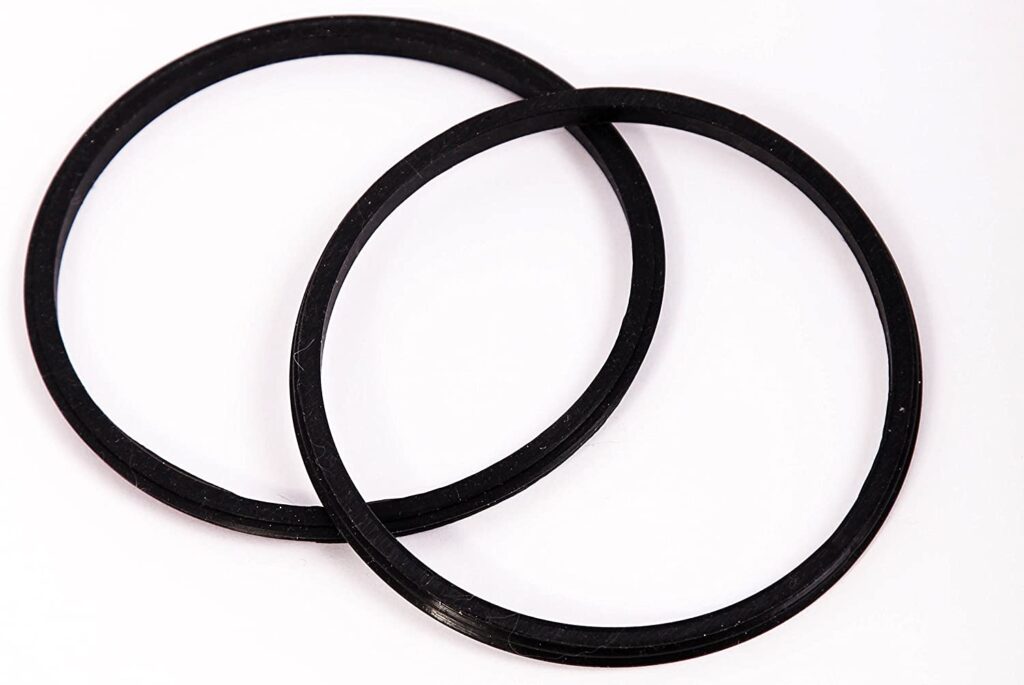 1. Mold Under Gasket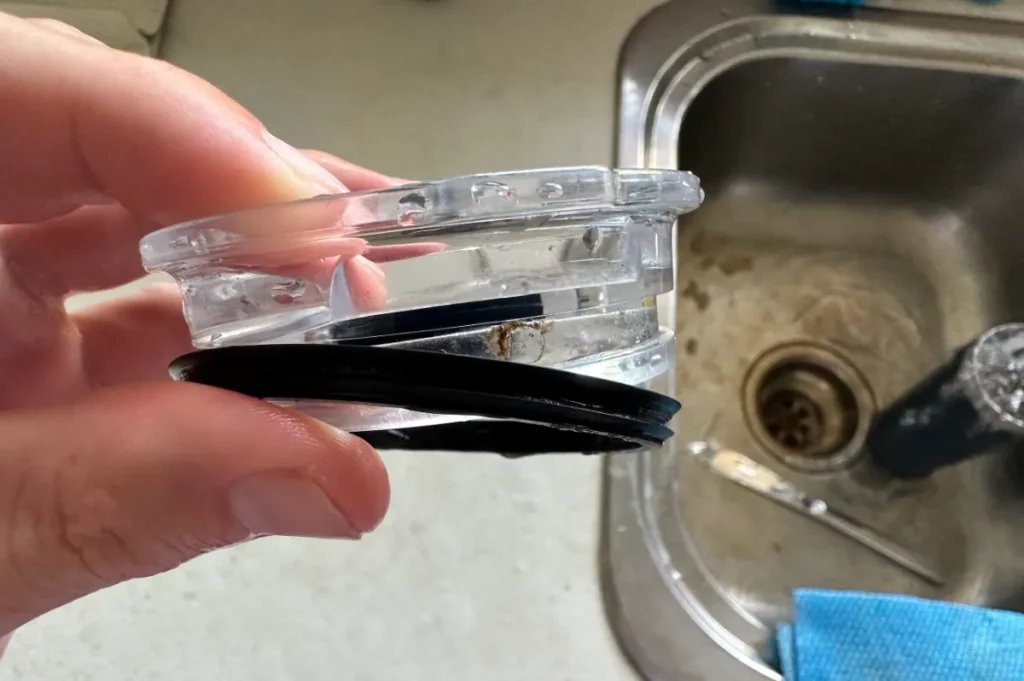 One of the biggest problems with Yeti tumbler gaskets is their ability to collect mold without you even knowing.
A lot of people don't realise that you need to actually remove the gasket and clean out the mold that builds up in the gasket itself as well as in the lid where the gasket sits.
If you fail to address this problem you might find yourself drinking mold without even knowing it and this is NOT good for your health.
Check out the doctor below talking about one patient who got really sick and a mold Yeti gasket problem was likely the cause:
Luckily cleaning mold from the lid of your Yeti cup is actually pretty easy and can be done simply by removing the gasket, giving both the lid and gasket a good clean and leaving it to dry.
You can read a full step by step about how to clean a Yeti tumbler cup properly everytime to get a full breakdown of exactly what you need to do to keep your cup and your gasket clean.
2. Gasket Breaking Down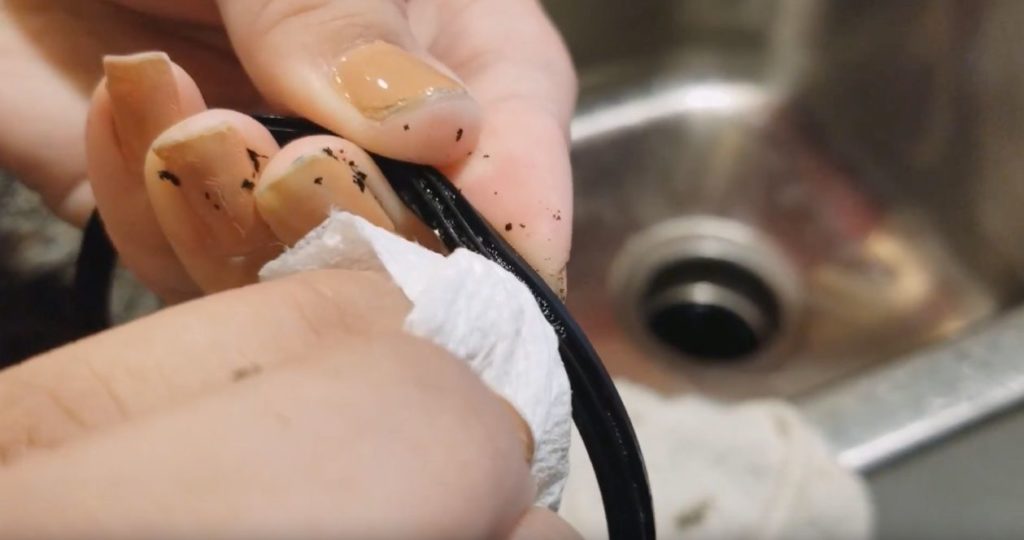 Some people notice that they have the problem with their Yeti gasket where the rubber seems to be breaking down over time and either breaking off in little bits or becoming firm and hard.
While this isn't a super common Yeti gasket problem it can definitely happen.
A lot of different factors can cause your gasket to start breaking down. It could be from washing in the dishwasher, exposure to heat, breakdown from acidic drinks, a manufacturing defect or other factors could also affect it.
Regardless of what's cause it you'll want to go ahead and fix it by replacing the gasket. You can't really bring back an old wearing out rubber gasket and make it like new again.
Your best bet is to either buy a new rambler lid from Yeti's website – see the latest price of the MagSlider lid. Or you can go on Amazon and buy a generic rubber gasket – see this cheap 2 pack of rubber gaskets at Amazon.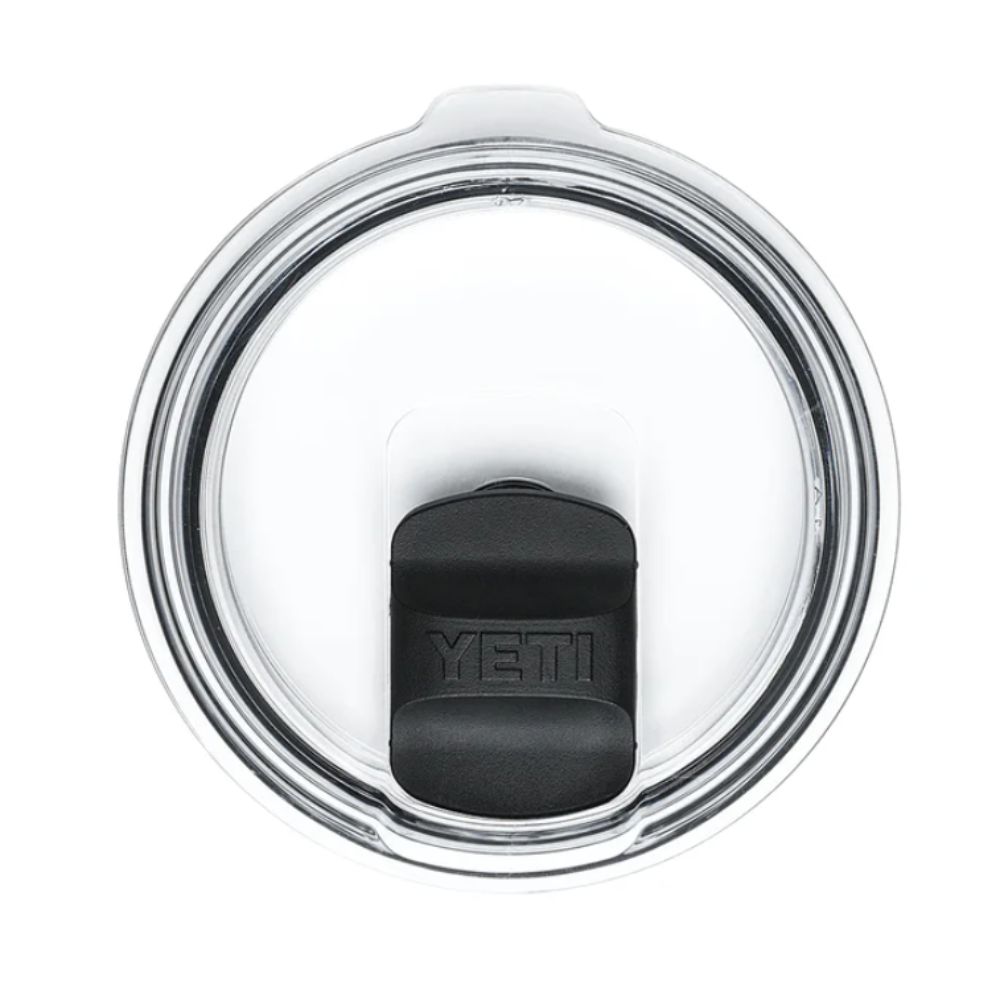 If it's the rubber gasket on your bottle that is breaking down unfortunately I couldn't find any replacement gaskets for the bottles and I'm not sure if the tumbler gaskets will fix it. So instead you may just need to buy a whole new lid – see the different Yeti bottle lids at Yeti.com.
Alternatively you can contact Yeti and see if this issue is covered under warranty. Click here to go to Yeti's warranty page.
3. Gasket Falls Off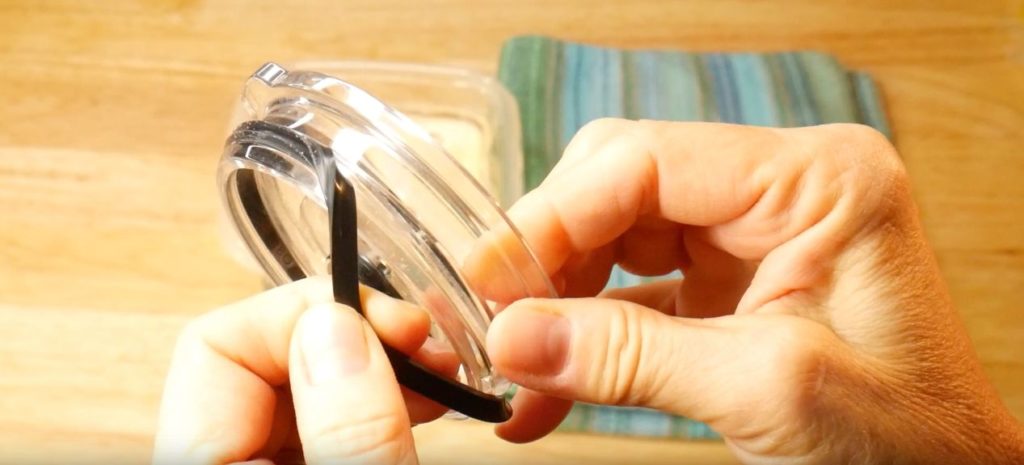 I've seen this gasket problem happen on brand new cheaper brands of tumblers but luckily it is much less common with Yeti. The gaskets just seem to fit tighter and don't seem to fall off.
Regardless, if you are having this issue then you may want to get in contact with Yeti as this is likely a manufacturing defect covered under warranty.
Alternative you can click here to get a new Yeti lid or click here to buy a cheaper replacement gasket.
4. Leaking Gasket
If you're finding water is getting through your gasket and leaking over you while you're drinking this should NOT be happening.
While Yeti tumbler cups are not leak proof the gasket on the sides should be leak proof. Water should only be able to leak out of the drinking spout, not the sides of the cup.
If you're having this issue there is likely defect in your gasket and you should contact Yeti for a replacement or get yourself a new lid.
5. Leaking Lid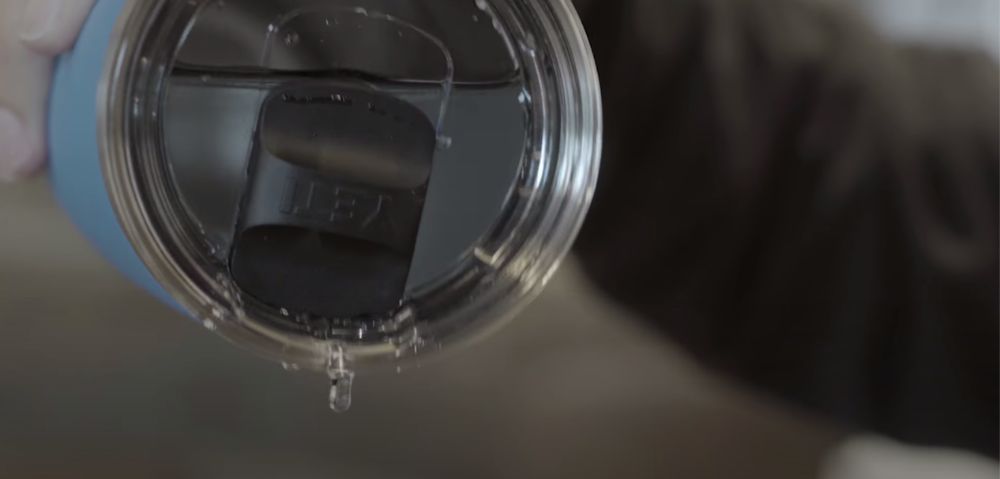 While not technically a Yeti gasket problem a lot of people complain about Yeti lids leaking.
While many people think the MagSlider lids are supposed to be leak proof the fact of the matter is they aren't, and they aren't actually meant to be.
This is really annoying for some people who find the MagSlider or original Yeti tumbler lid spills too much water. Luckily there are a lot of third party leak-proof lid options available that you can get and put on your Yeti tumbler.
Click here to see the full range of leak-proof Yeti tumbler lids.