Yeti tumbler cups are awesome at keeping your drinks cold or hot for hours. Used just by themselves they are really great and in my opinion well worth the money.
But you may want to deck out your Yeti tumbler cup with some cool accessories to make it even more useful or to make it look better or stand out from the crowd.
So I wanted to create my list of the best yeti tumbler cup accessories so you can see all in one place some of the best things you can get for your Yeti cup.
Handles
One of the downsides of Yeti tumblers is that they don't have handles to hold your cup with.
Yeti has recently started making insulated mugs which have handles but for some people these aren't as good as the tumblers as they don't fit in the cup holders in your car.
Instead you can get removable handles that you can take on and off your tumbler whenever you want.
I've done a full article on the best Yeti tumbler handles if you want to see the 8 different types of handles out there, but below is a shortlist of my favorites.
Yeti Branded Cup Handles

Yeti sell their own brand of tumbler handles perfectly designed to fit their cups.
They are simple designs but well built using high-quality plastic that is likely to last you nearly as long as your tumbler does.
The good thing about these handles is because they are coming directly from Yeti you know they are going to fit perfectly and be well made.
The downside is these handles are pretty simple and there are some other more exciting or more affordable options out there if you're willing to go with a different brand.
See the latest prices of Yeti Tumbler Handles at Yeti.com
(or compare to the price at Amazon)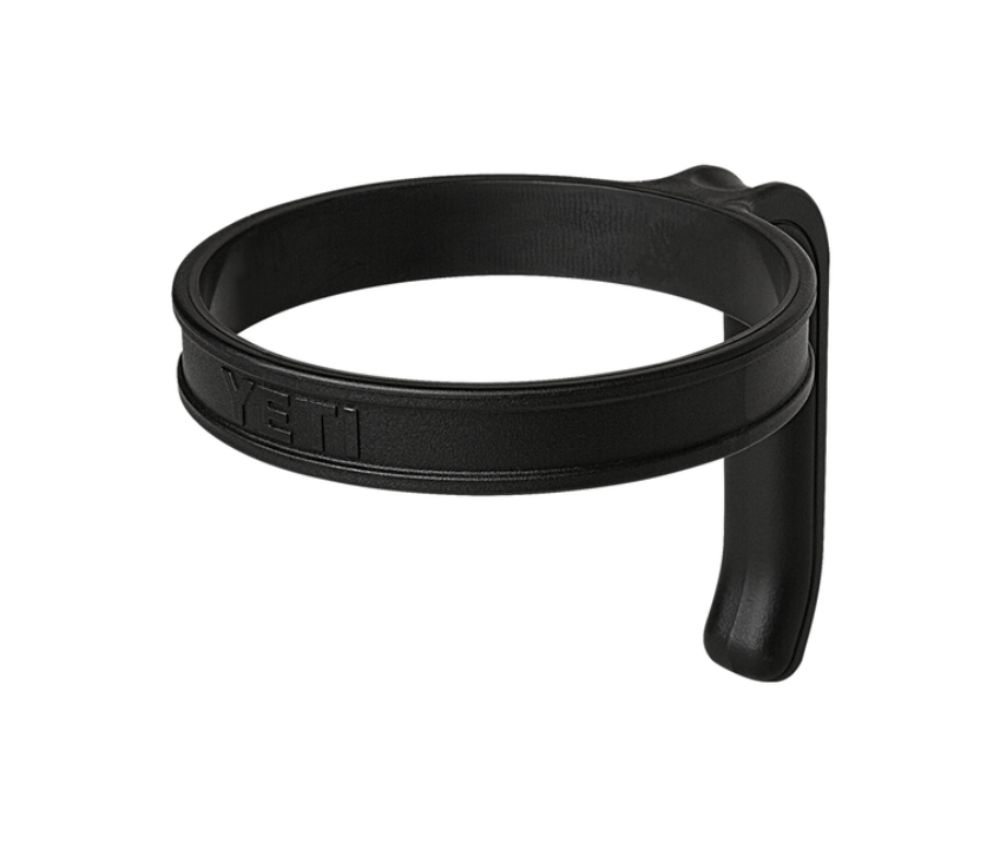 NEBO Glow Torch Handle (20 + 30oz)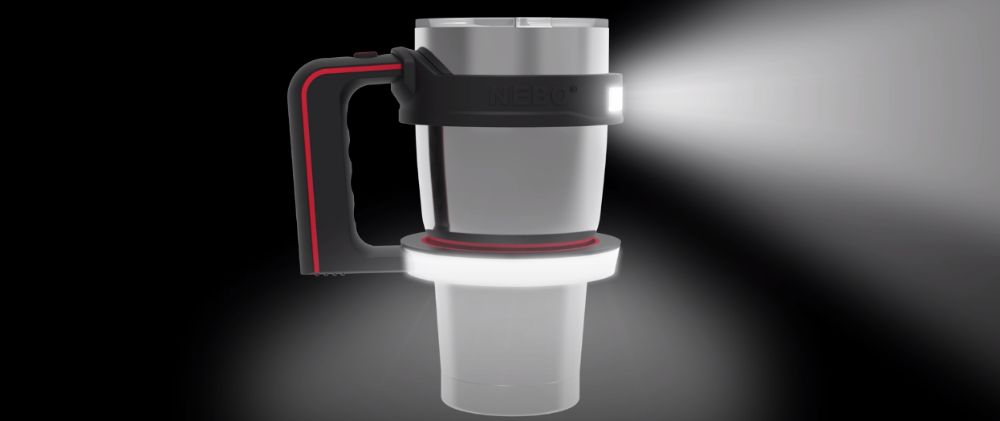 The NEBO Glow is a cup handle on steroids!
Not only does it add a handle to your tumbler but it also adds a directional torch as well as a lantern light.
It fits on a Yeti 30 oz but also has an insert that allows it to fit with the 20 oz tumbler also.
It runs of 3 x AAA batteries so you'll want to grab yourself some rechargeable batteries as that will be more cost effective in the long run.
It's got 3 different settings
Front directional task light
Bottom circular lantern light
Both in combination

Or you can just use it as a thick beefy handle without turning the lights on and it still does a great job.
This is a really cool handle and a pretty cool way to show off at the camp site.
See the latest price for the NEBO Glow torch handle at Amazon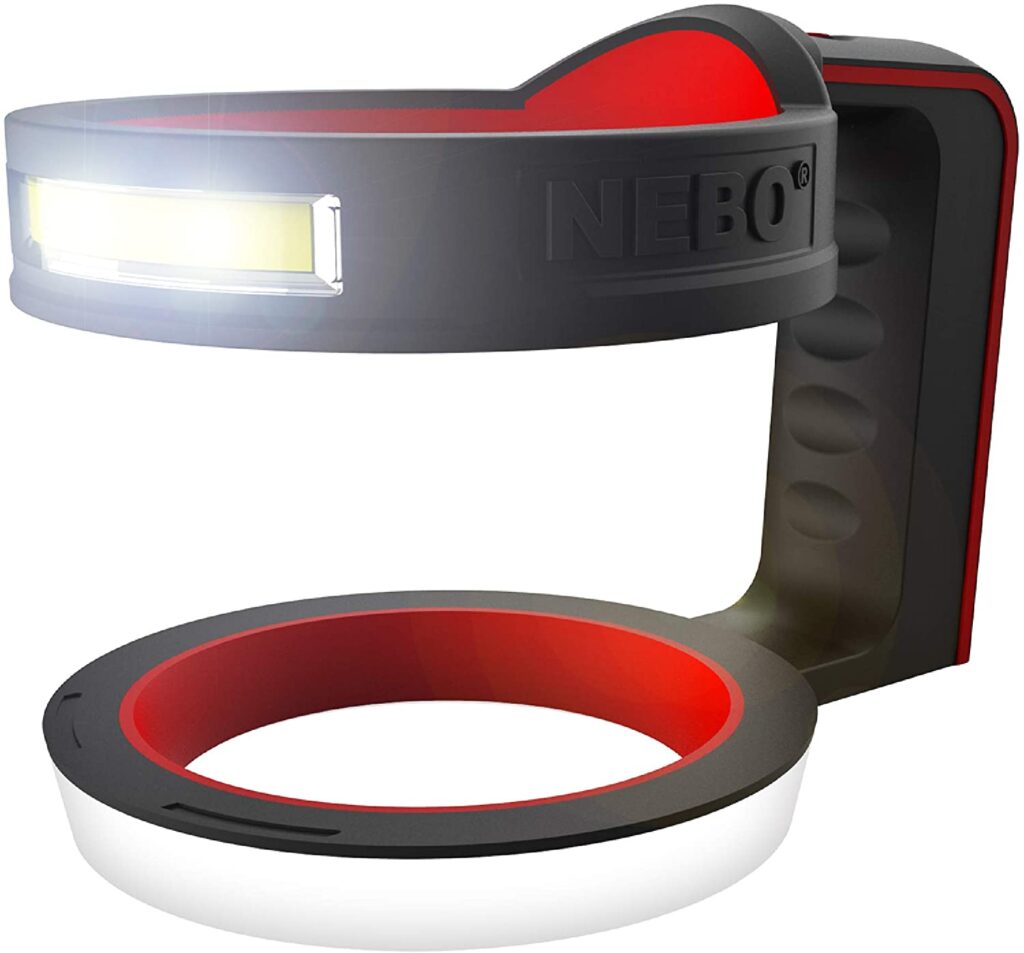 Cheapest Handle: Grip-It Tumbler Handle (30oz)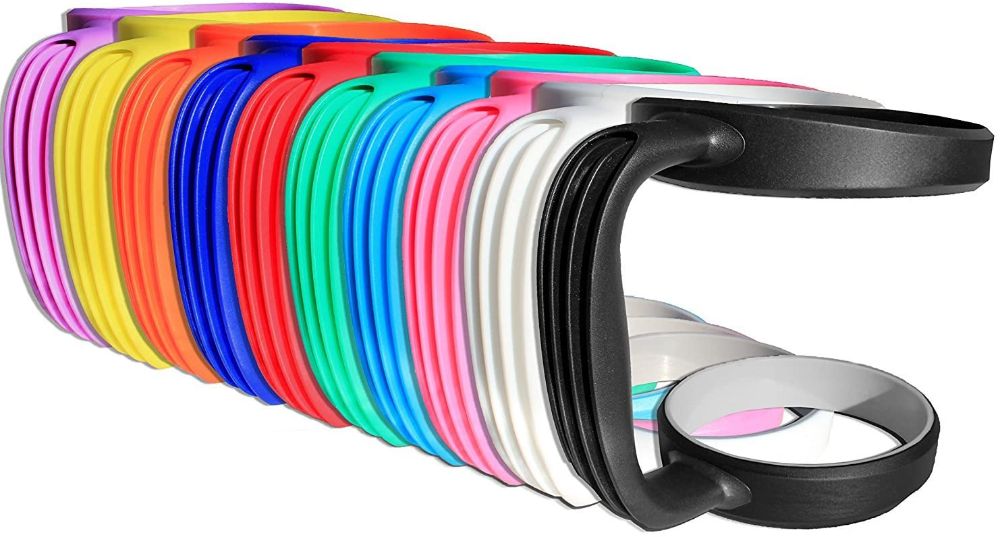 If you're just looking for a low cost handle that won't break the band the the Grip-It handle is the cheapest one you are going to find.
It's around $5 and you can see it here at Amazon. This is about half the price of the Yeti branded handle and I couldn't find any other handles as cheap as this.
It comes in a variety of different colors so you can add some personality to your tumbler.
The downside of this handle is it's only designed for the 30 oz tumbler so if you have a smaller one you'll have to get a different brand.
See the latest price of the Grip It Handle at Amazon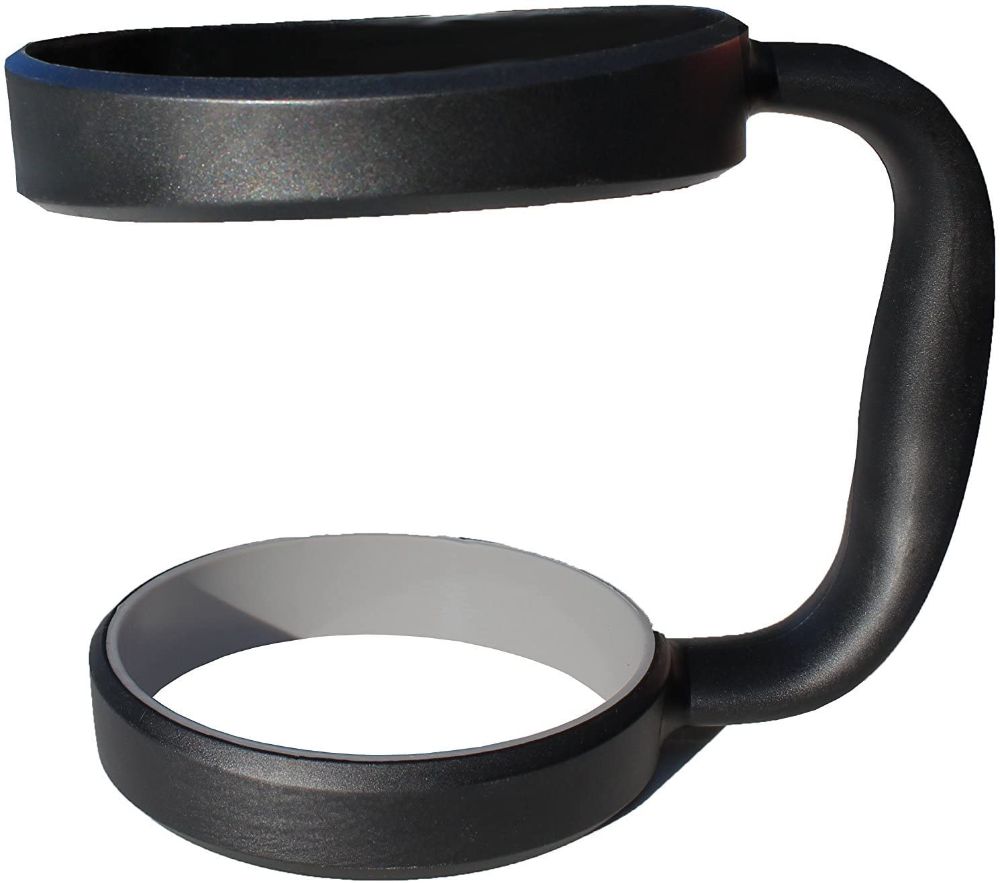 Improved Lids
The default Yeti tumbler lid leaves a lot to be desired and while the MagSlider lid is a big improvement on that it isn't perfect and can still leak.
So instead of sticking with the default lid that Yeti gives you here are some of the best third party lids you can get for your tumbler. See the full list of the best Yeti Rambler lid hacks.
Combination Sip/Straw Lid With Metal Straws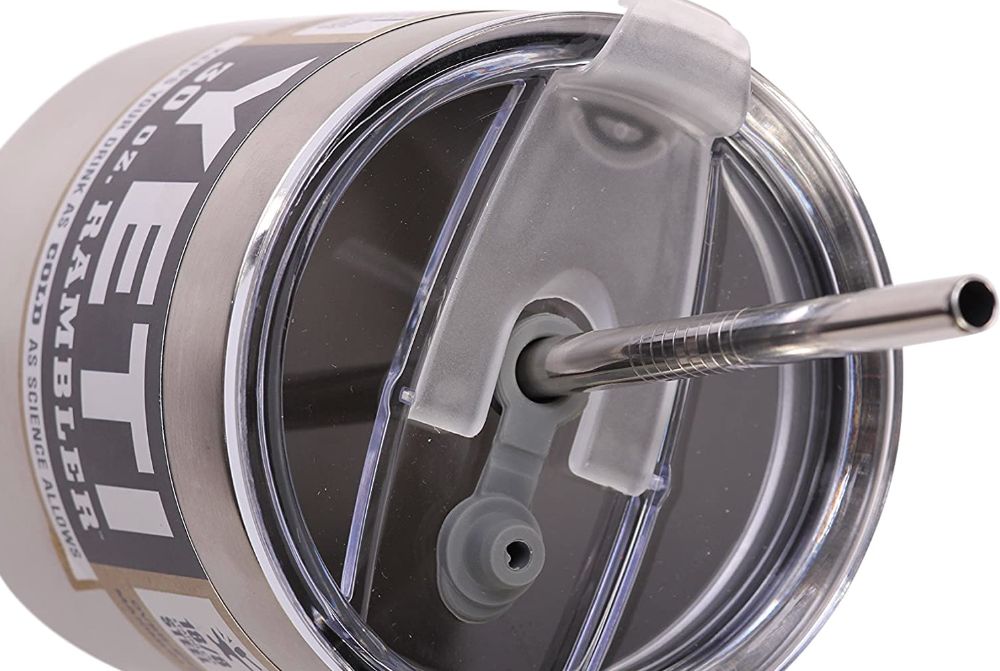 I think this one has to be my favorite Yeti tumbler accessory.
Not only is it a leak proof lid that you can flip open and sip from but it also has the option to add in a straw if you want to drink milkshakes, smoothies or your water through a metal straw.
It comes with 4 metal straws and a straw cleaning brush and is still cheaper than a Yeti branded lid.
You may not realise but the Yeti branded straw lid isn't rated for use with boiling water so you can't use it with tea or coffee because the plastic straw can't handle the heat. With this lid you can use metal straws so you can even drink hot drinks through it.
I love how versatile this lid is and the fact that it comes with so many straws. It definitely offers good value for money.
See the latest price of the combination sip/straw lid at Amazon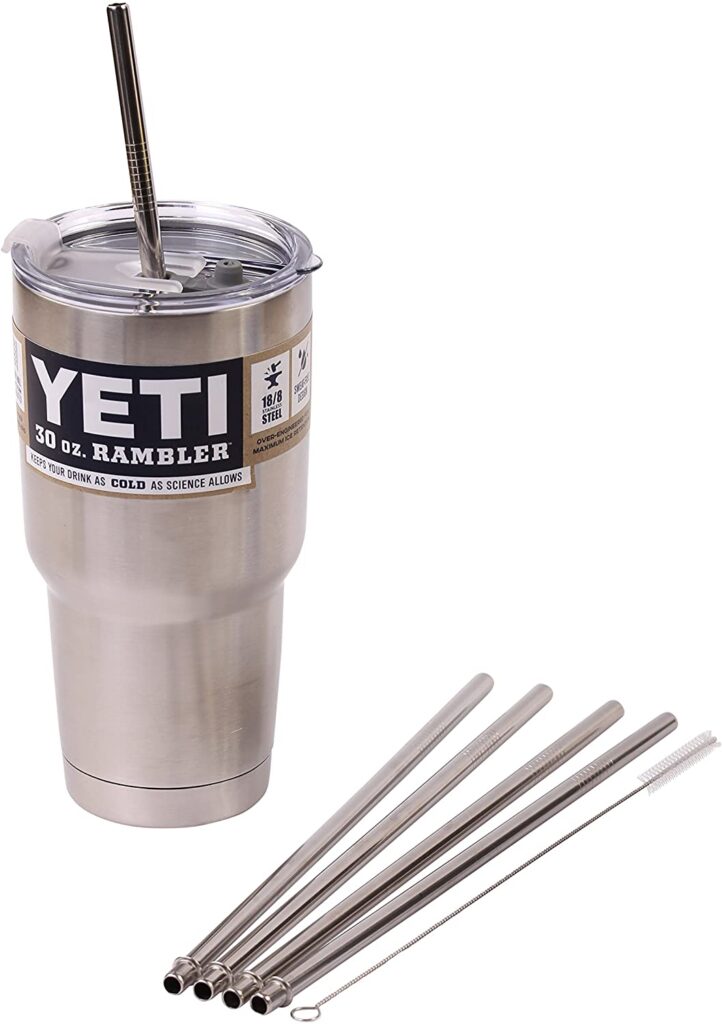 No-Spill Colored Lids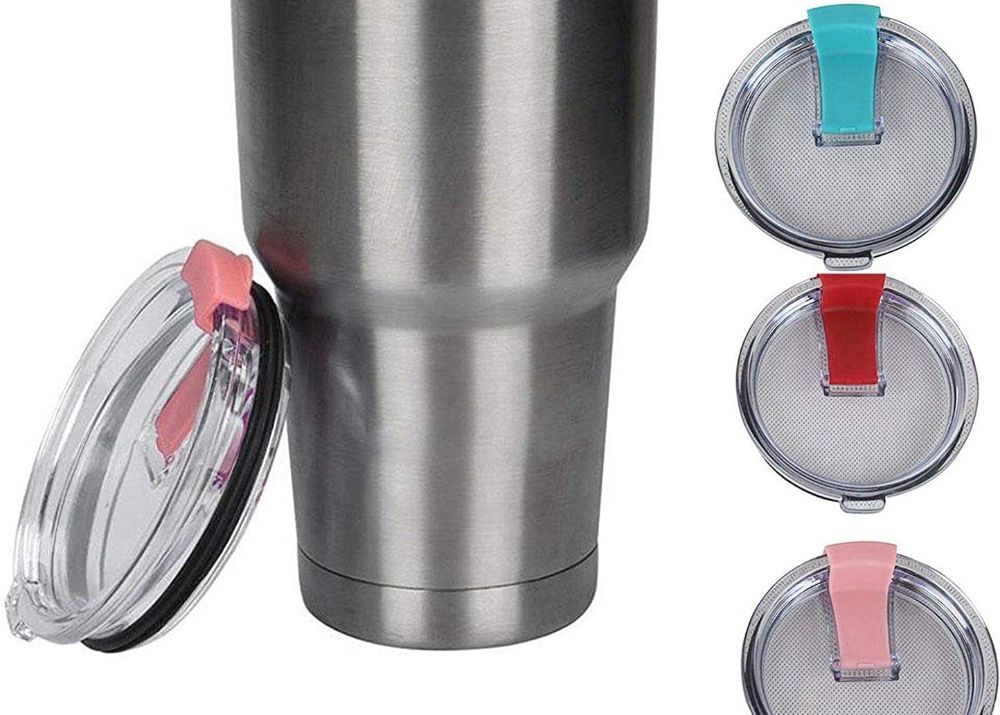 One of the major problems with Yeti tumblers is the fact that the lids aren't leak proof.
Even the MagSlider lid isn't completely leak proof so can cause spills if tipped over.
This third party lid from Amazon closes with a rubber seal and is completely leak proof. It also comes in multiple different colors allowing you to quickly identify which tumbler is yours.
They are extremely affordable and a good alternative to the regular Yeti lid.
See the latest price for the Yeti Spill Proof Colored Lid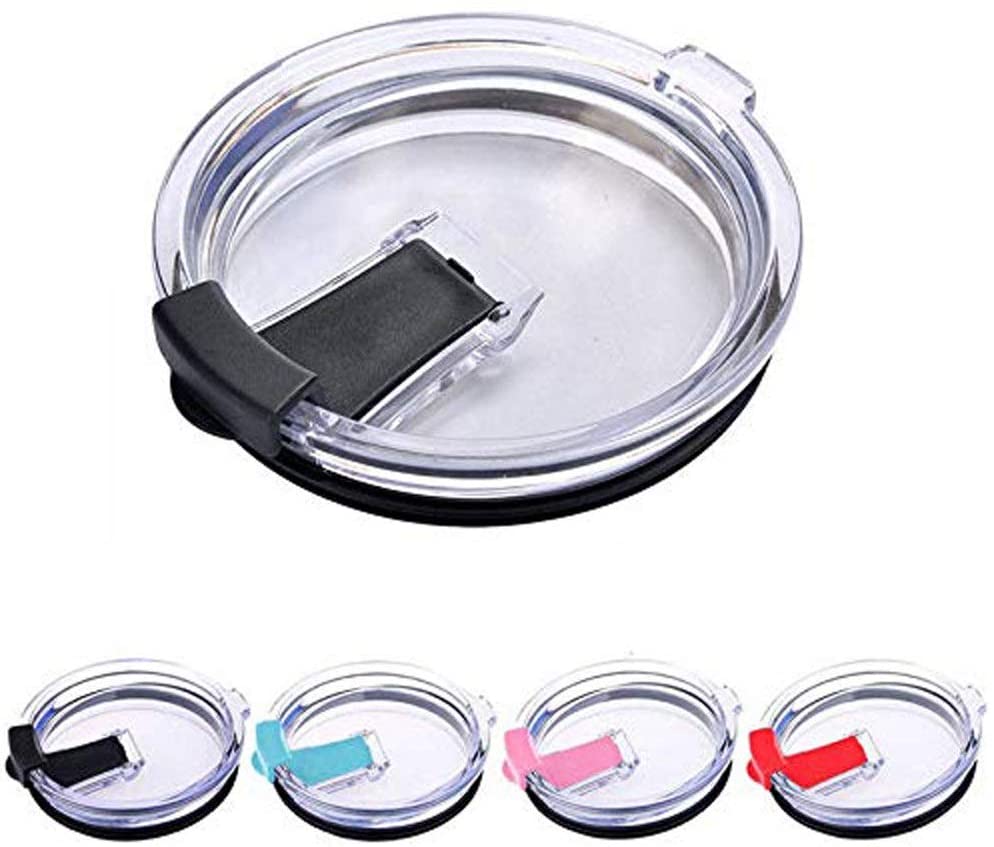 STOP-IT Leak Proof Accessory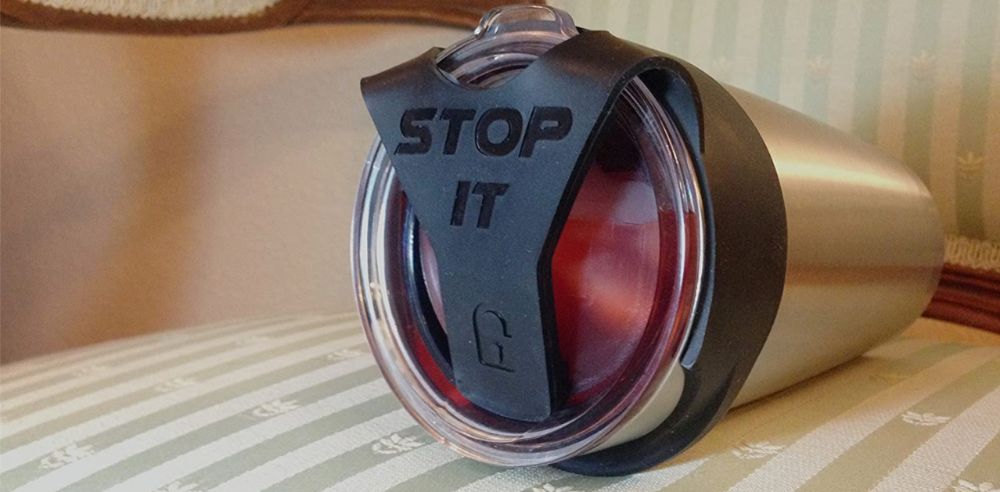 Rather than buying a third party lid for your Yeti you can get the Stop-It accessory which turns a regular Yeti lid into a spill proof lid.
This rubber accessory wraps around your tumbler and then goes over the lid and plugs to opening making it completely leak proof.
It even provides some downwards pressure on the lid which means if you drop your Yeti cup the force of your drink sloshing around inside is way less likely to push the entire lid off.
It only works with the original Yeti lid and doesn't work with the newer MagSlider lid. However, it's not too expensive to get both and this will get you the most secure leak proof lid option on the market.
Yeti MagSlider lids are splash proof but not 100% leak proof. Meaning you can't confidently put them in your bag without worrying about them spilling everywhere.
No more worrying about knocking your tumbler around or having it roll around in the back of the car or in your handbag. With the Stop-It your drink will stay inside the tumbler until you're ready to drink it.
See the latest price of the Yeti Rambler Replacement Lid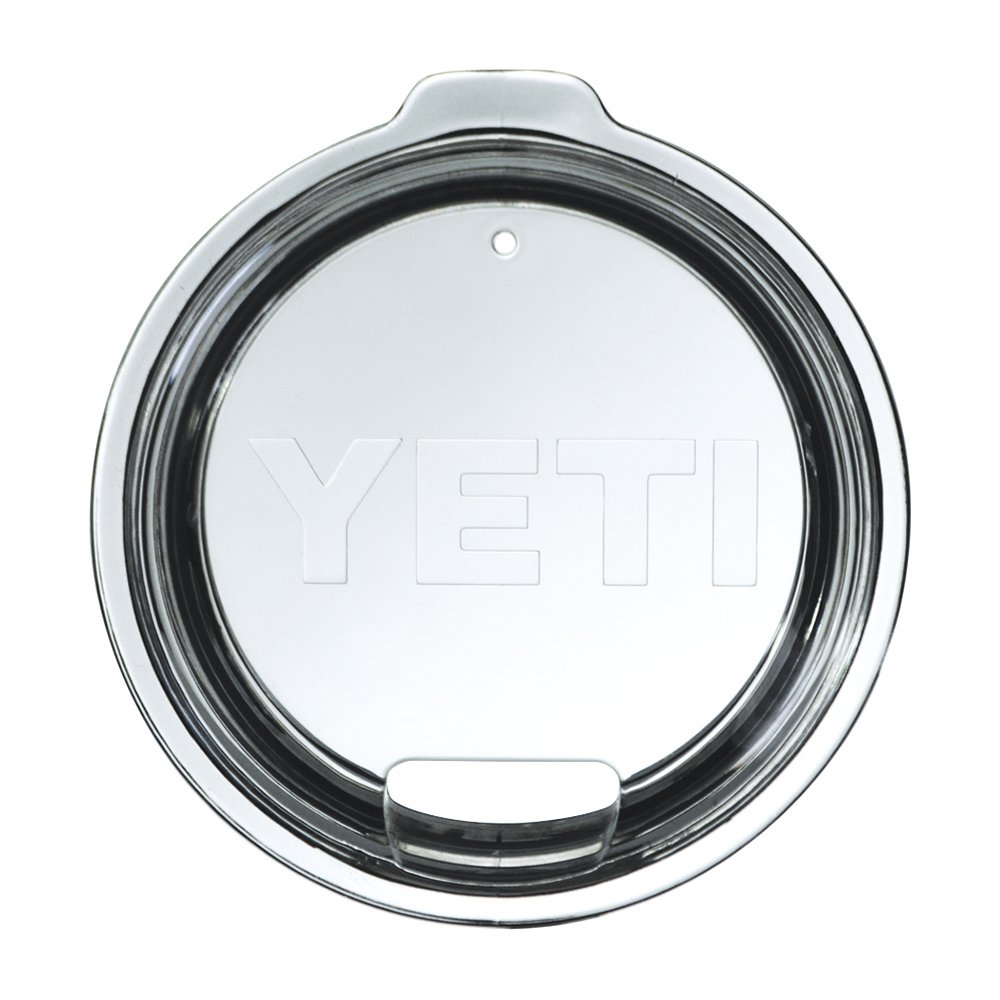 See the latest price of the STOP IT Rubber Cover at Amazon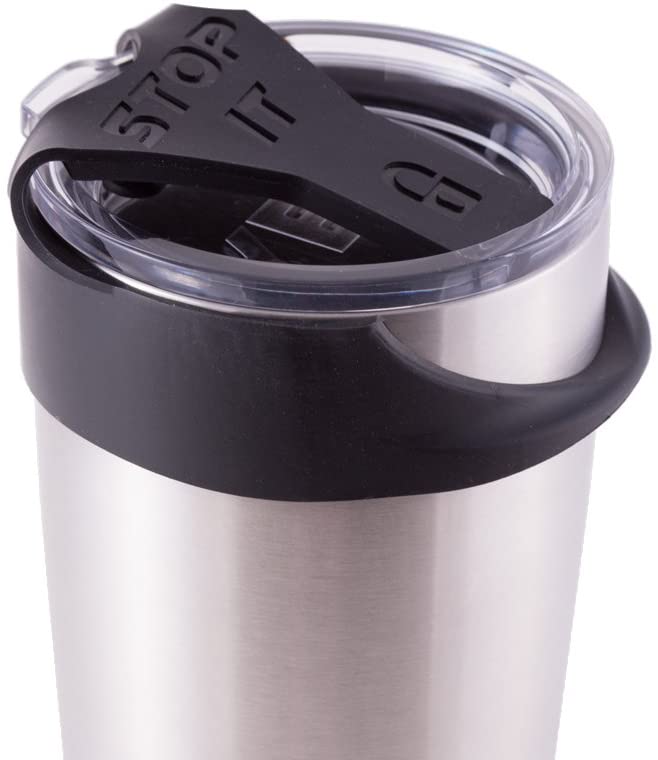 Cup Holder Expanders
Sometimes Yeti tumbler cups are just a little bit too wide for the cup holder in your car.
Given they aren't completely leak proof this can be extremely frustrating when you want to take your cup of coffe, tea, water or smoothy on your daily commute or really any type of drive.
What do you do? Straddle your tumbler the entire way? No way!
A cup holder expander takes a small cup holder in the car and turns it into a bigger cup holder large enough to fit any sized Yeti tumbler.
There are a bunch of different options out there which I wrote about in my article on the best extra large cup holder adapters but below are my top 2 choices from that list.
PFCC Cup Holder Expander with Adjustable Base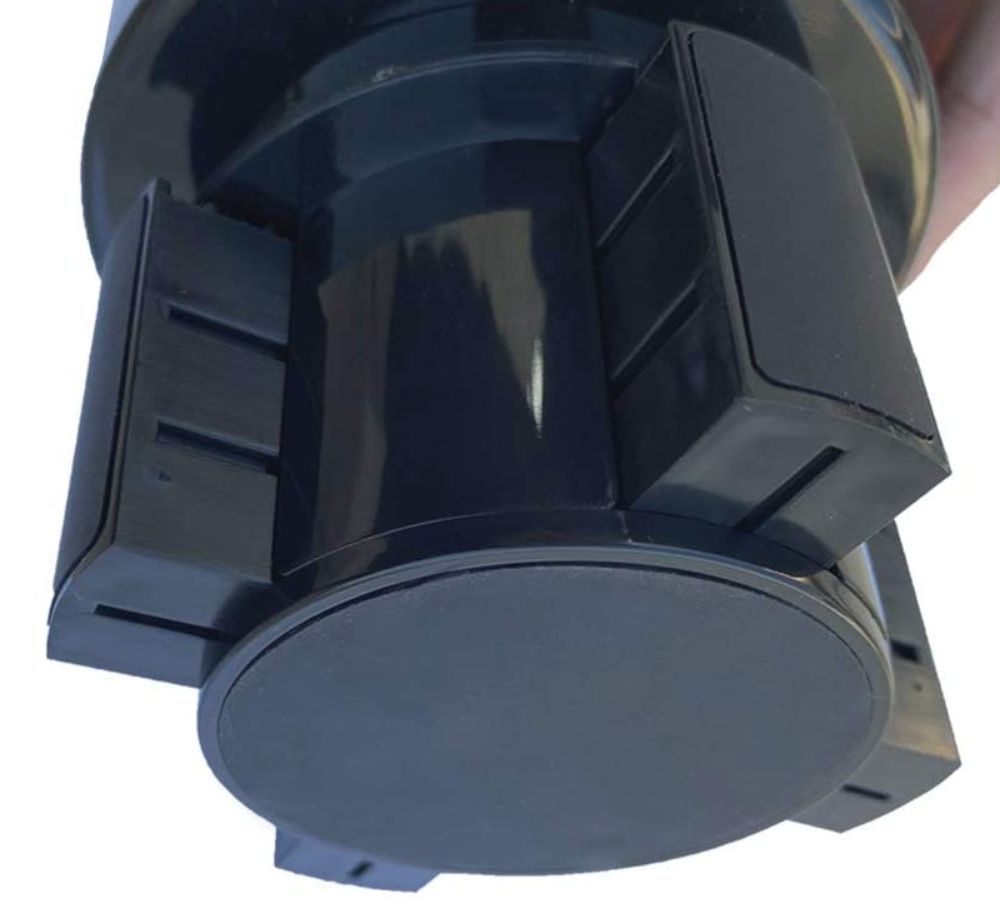 The PFCC Cup Holder Expander has a horrible name but it's actually a pretty good product.
The base is small and so fits into a regular cup holder of your car, but then you can turn the top and the base expands out.
This gives you a really snug fitting and solves the problem other cup holder expanders have where they can sit loosely in the cup holder and tip out when your tumbler is in there.
It also features a ruberized top with tabs that stick out the help hold your tumbler firmly in place. It's a great way to make sure your tumbler will fit in any cup holder.
See the latest price of the PFCC Cup Holder at Amazon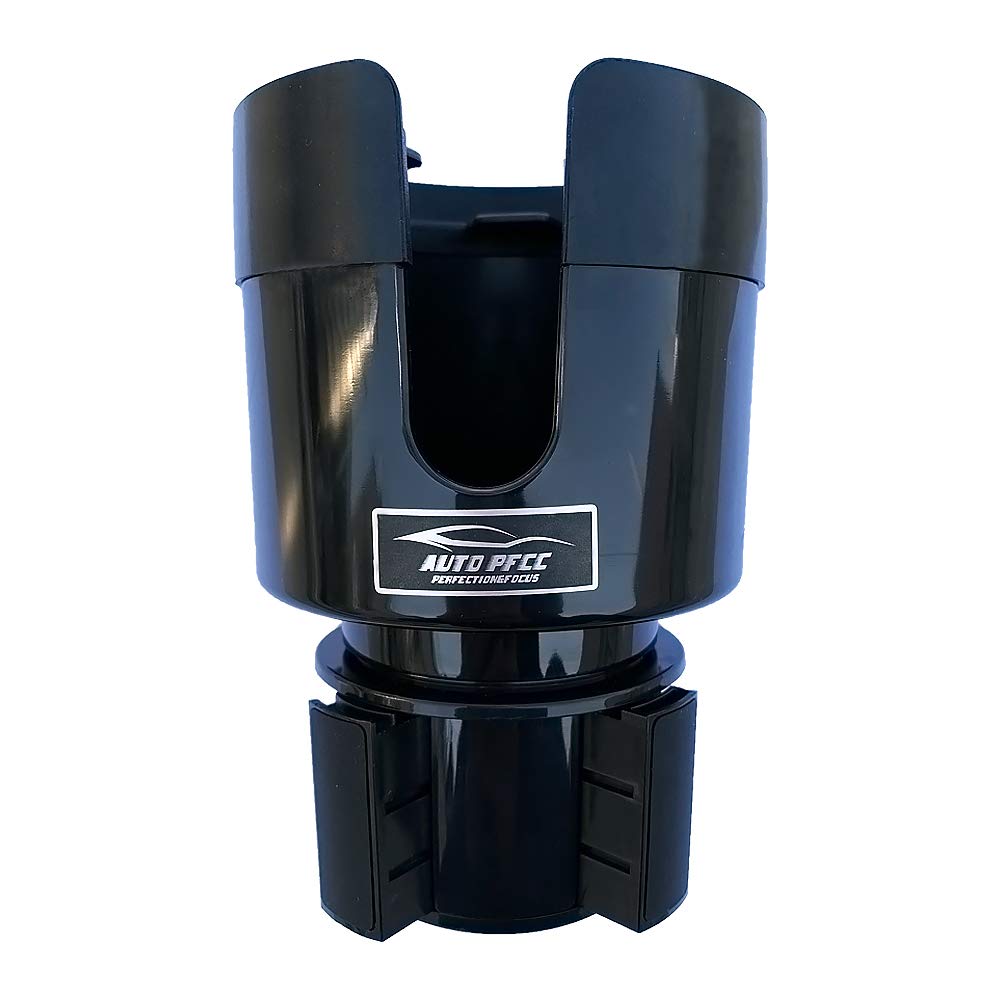 Stand-Bi Car Cup Holder Expander Plus Phone Holder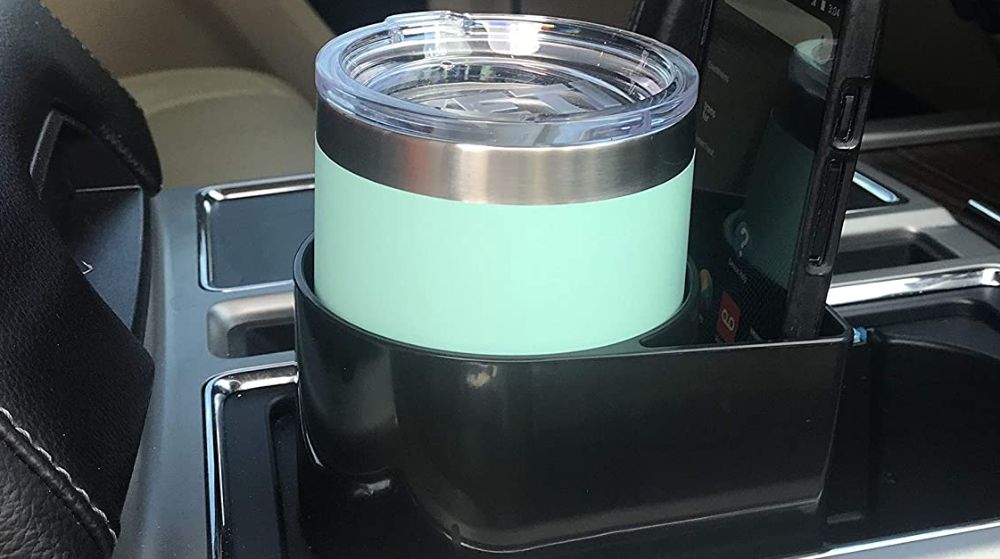 I'm someone who always likes to have my phone near me in the car.
Whether it's to change music, select an audiobook or listen to the latest podcast. I prefer not to have it in my pocket but often there is nowhere to put it.
The Stand Bi cup holder expander gives you a bigger cup holder for your Yeti tumbler, but also gives you a place to keep your phone.
Or you can use the phone holder for things like coins, credit cards or loyalty cards or any other extra little things you want to store.
It doesn't have an expander life the PFCC but it comes with a foam sleeve you can put around the bottom to give you a more snug fit in larger cup holders.
See the latest price of the Stand Bi Car Cup Holder Expander at Amazon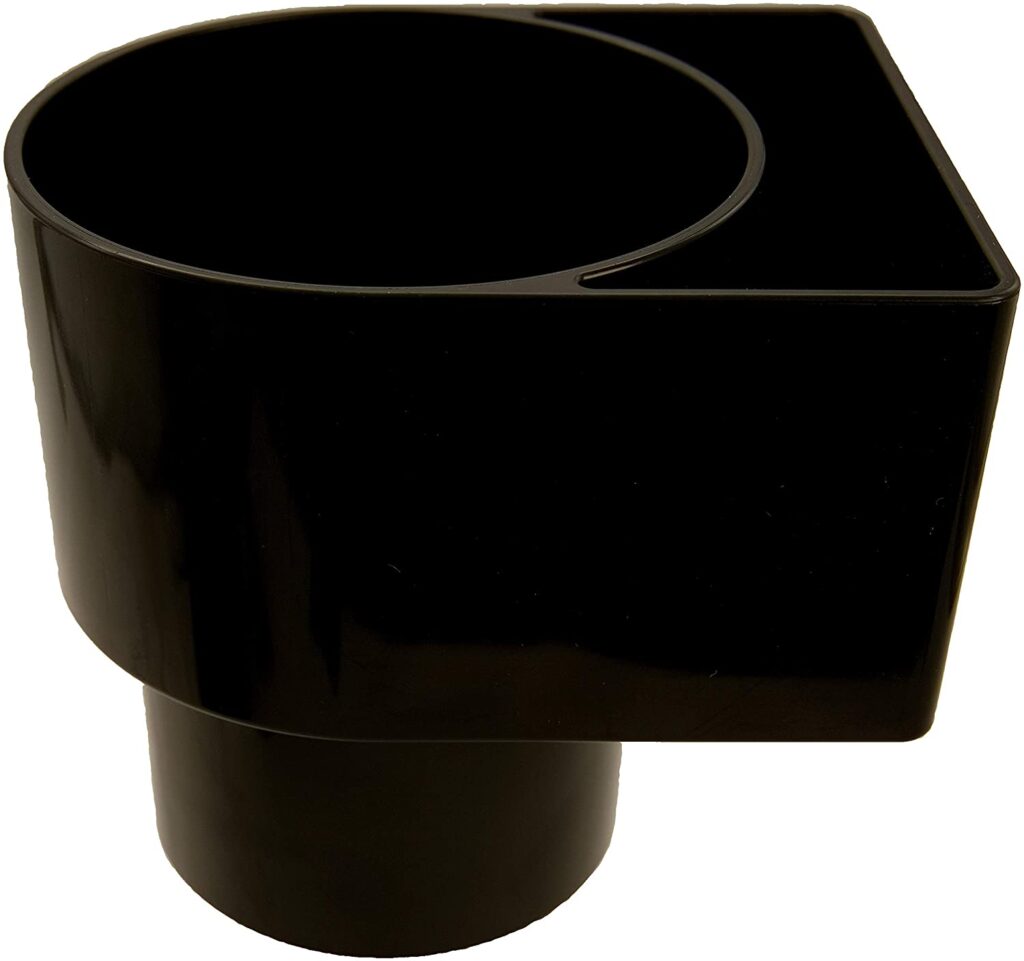 Sling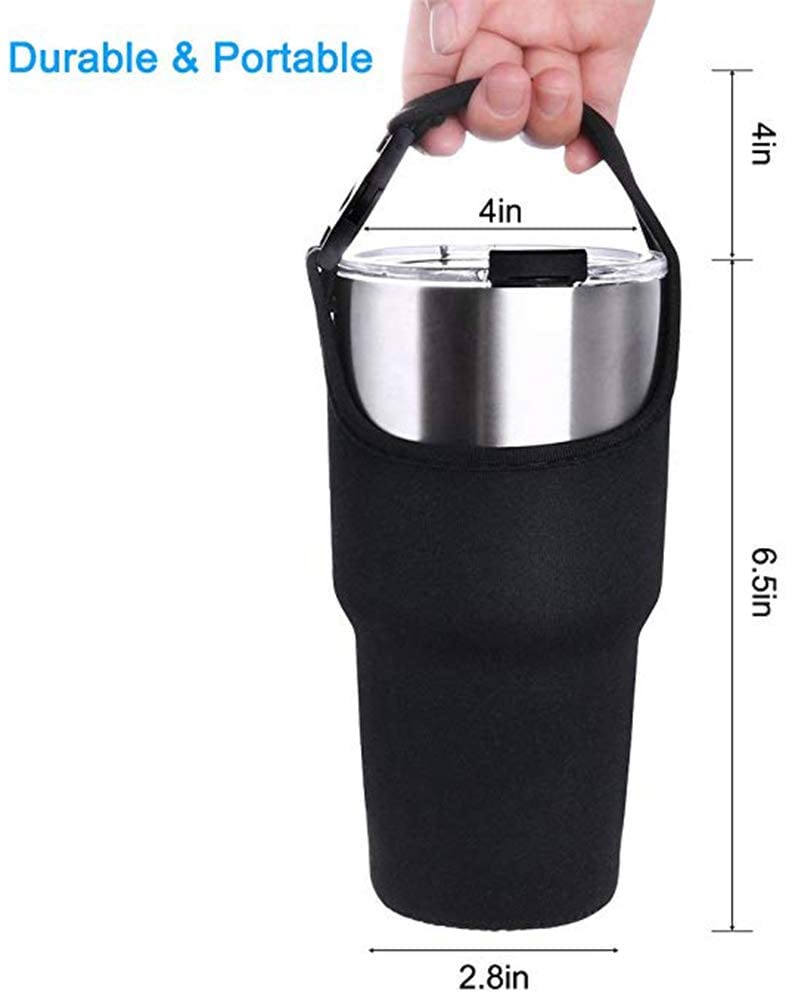 Make carrying your Yeti tumbler easier with this neoprene sleeve that doubles as either a handle or an over the shoulder sling.
It comes with an adjustable shoulder strap that you can click on and there are three different colors – black, blue and pink.
See the latest price of the Tumbler Carrier at Amazon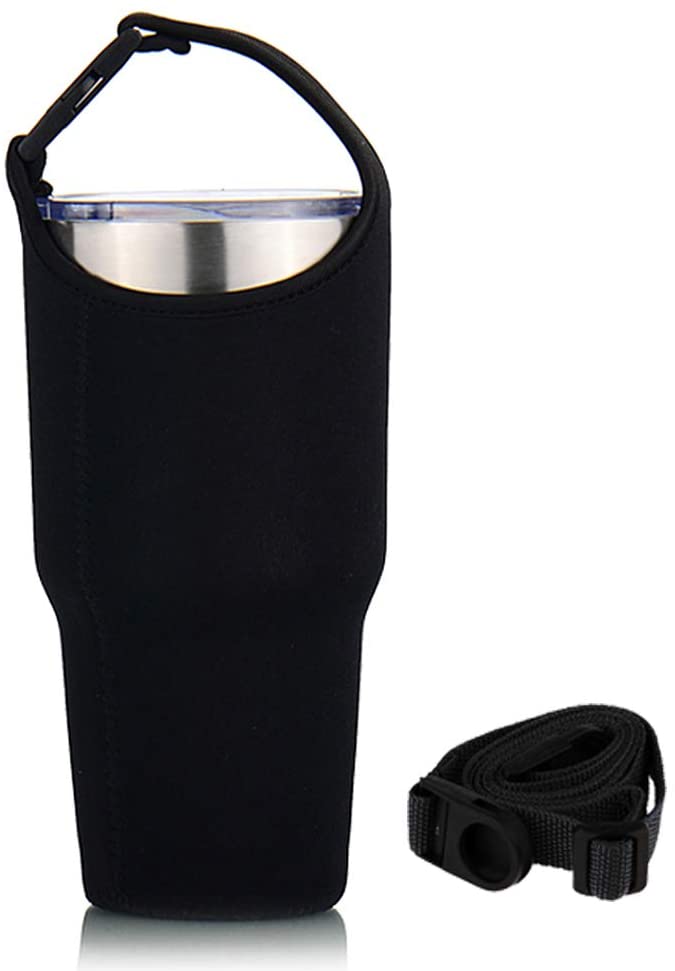 Silicone Bumpers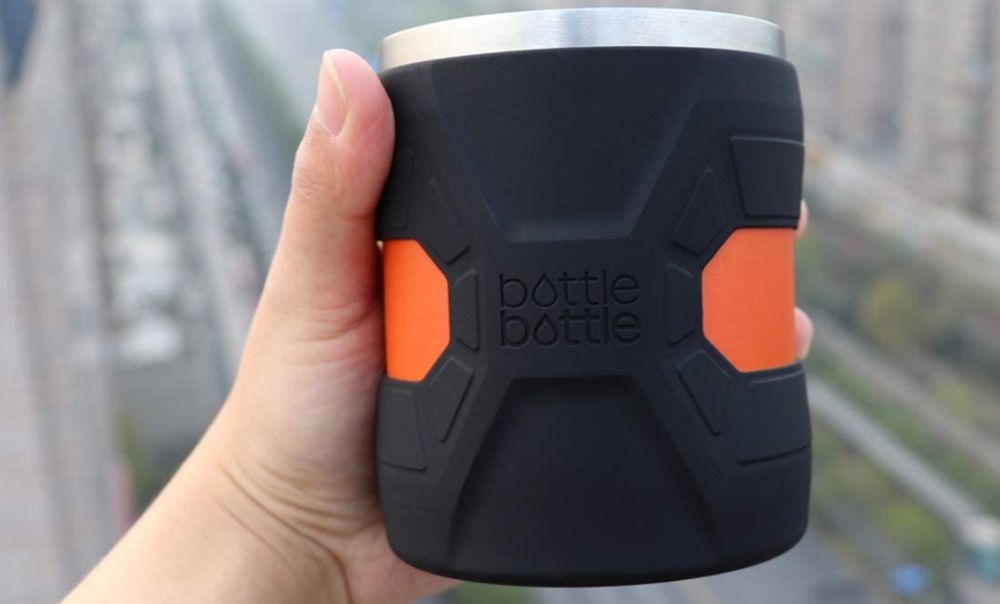 Yeti tumblers are made to handle a beating and even if you drop them or bump them they'll keep on going.
However, drops and bumps with cause scratches and dents in the outside of your Yeti making it look worse for wear.
Getting a Yeti tumbler bumper provides an extra layer of protection for your Yeti tumbler and means it's less likely to get dinged up or scratched.
These Bottle Bottle bumpers provide protection for your tumbler but they are also anti-slip so your tumbler won't move around easily.
They also come in a variety of bright fun colors and they aren't too expensive.
See the latest price of Yeti tumbler bumpers at Amazon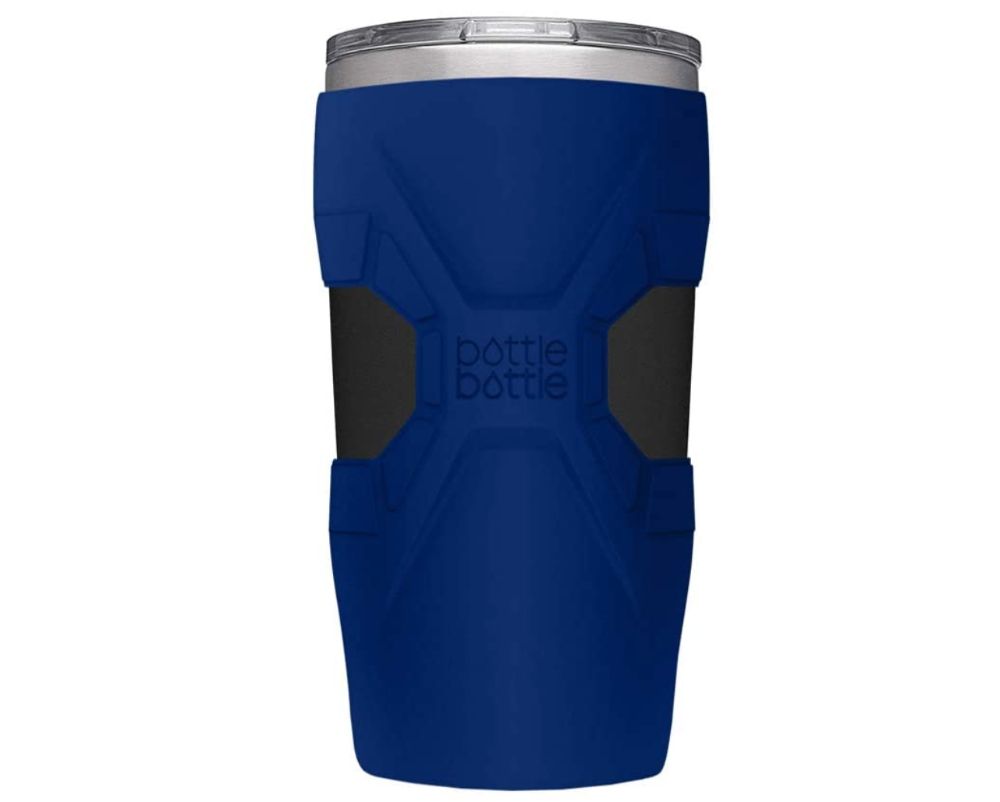 Yeti Tumbler Skins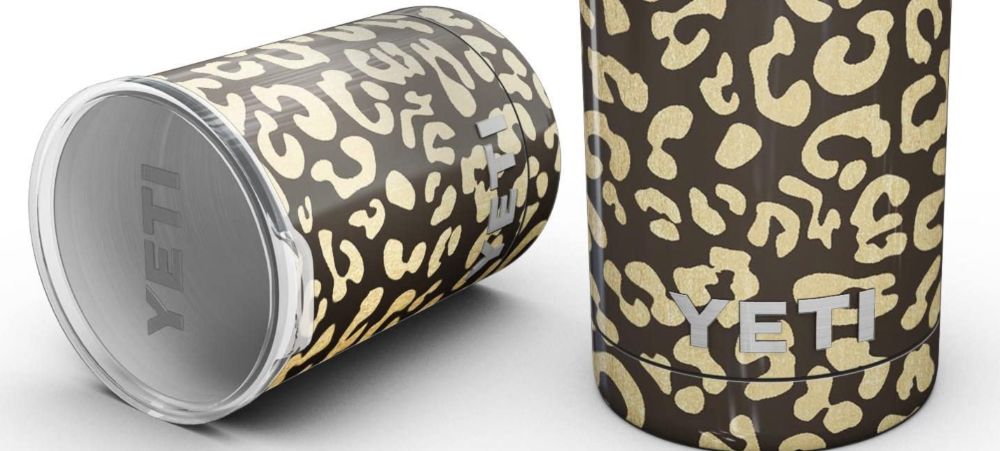 Liven up your Yeti cup and make it completely and uniquely yourself with a cool Yeti tumbler skin that goes over the outside of your Yeti tumbler giving it a completely fresh look.
These take an ordinary looking Yeti tumbler and give it an extraordinary look.
Everything from a sleek white marble to leopard print and other crazy patterns. There are so many to choose from.
See the different Yeti tumbler skin options at Amazon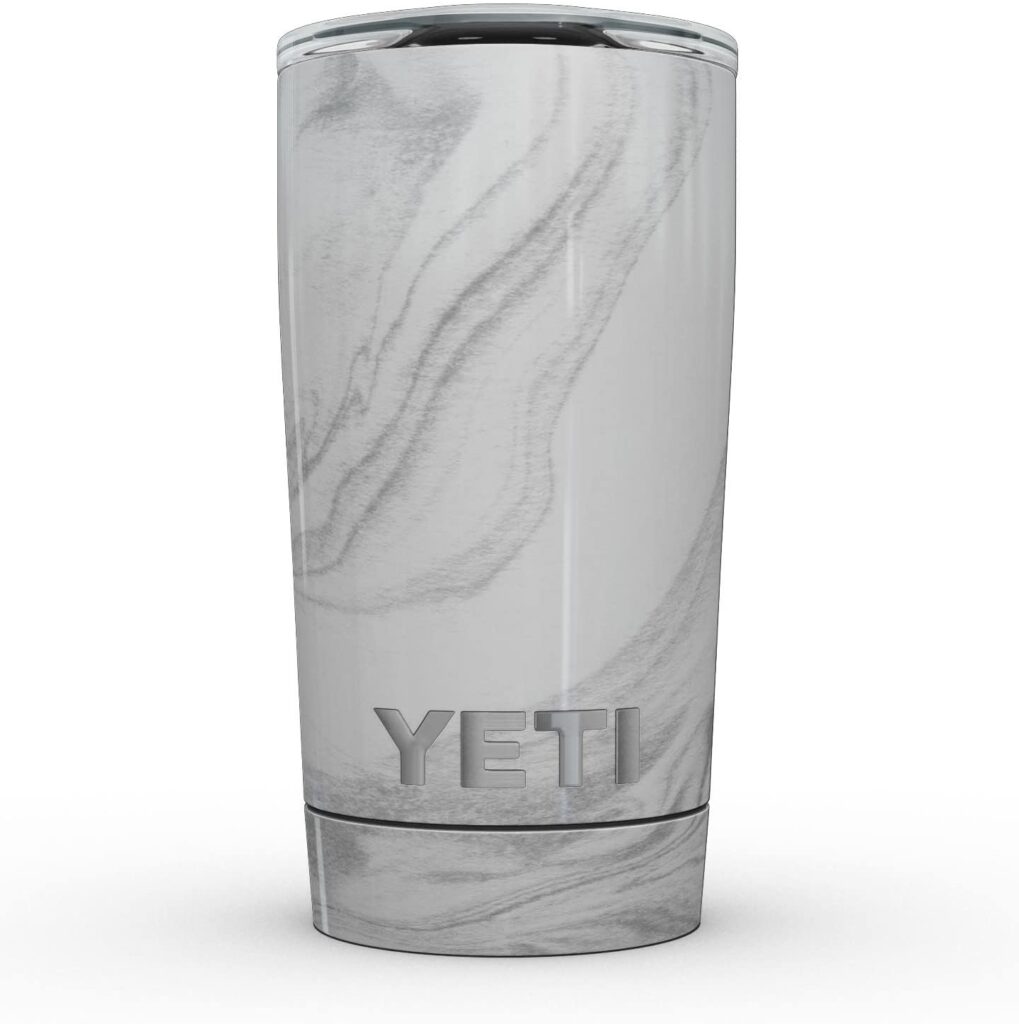 Yeti Tumbler Stickers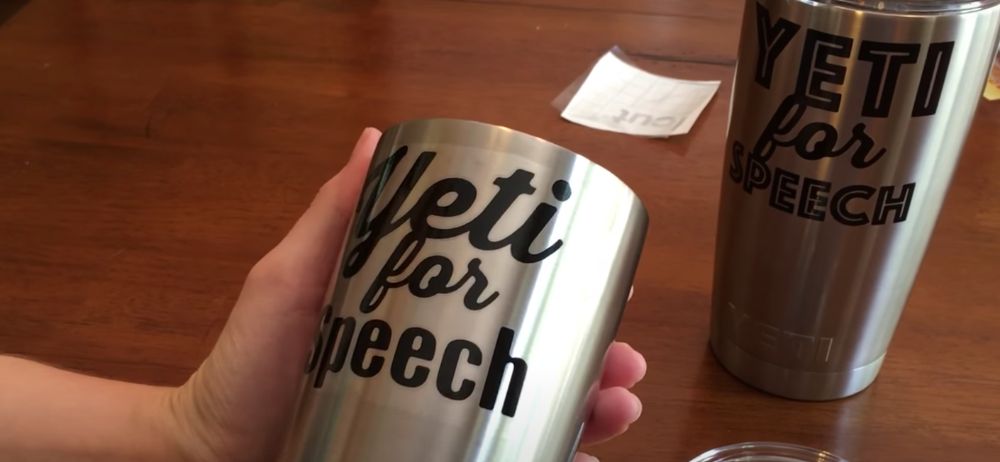 Rather than adding a full body skin to your Yeti tumbler why not get some cool and colorful stickers that you can stick on your cup.
This trend really took off with Hydro Flasks and there are so many different sticker options available.
You can search Amazon for Yeti tumbler stickers and there are a few options but most of them are pretty boring.
I prefer to look at vinyl stickers on Amazon as there are literally thousands upon thousands of different options to choose from.
You can mix and match them and really make your Yeti tumbler an expression of you and who you are. Vinyl stickers work great with Yeti tumblers.
See the thousands of vinyl sticker options available at Amazon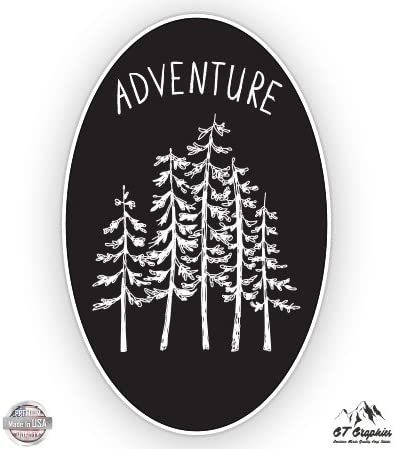 Yeti Cleaning Tablets

Yeti cleaning tablets are a simple way to give your Yeti cup or bottle a deep clean.
Simply place 1-2 tablets in your tumbler and fill up with water and let the tablet do it's thing. Then give it a good rinse and you're good to go.
The tablets have a hit-and-miss success rate which I covered in more detail in my Yeti cleaning tablets review but some people really seem to like them and they are a really easy way to clean your tumbler.
I wouldn't use them all the time but having them for a deeper clean every now and then could be useful.
See the latest price of Yeti cleaning tablets at Yeti.com