Yeti tumbler cups are great. They keep drinks cold or hot for hours, they are dishwasher proof and ultra durable. But one thing they lack is a decent handle.
Sometimes you just want a good handle to grab onto to make your drinking experience better and luckily there are a bunch of good handle options for Yeti tumblers.
From the Yeti branded basic handles to a handle complete with a flashlight in it, this list of the best Yeti tumbler handles contains a variety of different handle options.
Have a look through the list at the different types of handles and choose the one that suits you best. I've tried to highlight unique and different handles (not variations of the same thing) to give you a variety of choices so you can choose the one you like best.
I've also linked directly to the handles on Amazon (affiliate links) if you want to quickly and easily grab yourself one.
1. Yeti Branded Cup Handles

If you're looking for a simple and well built plastic handle that you KNOW is going to fit on your Yeti tumbler perfectly then you can't go wrong with the Yeti branded tumbler handles.
Yeti have handles designed for the 10 oz lowball as well as the 20 oz and 30 oz tumblers.
Give these come from Yeti themselves you know they are going to fit perfectly and you know they are going to be built well.
Yeti overbuilds all their products and while the handles aren't quite as strong as durable as the tumblers themselves they are high quality tough plastic and they work great.
See the latest prices of Yeti Tumbler Handles at Yeti.com
(or compare to the price at Amazon)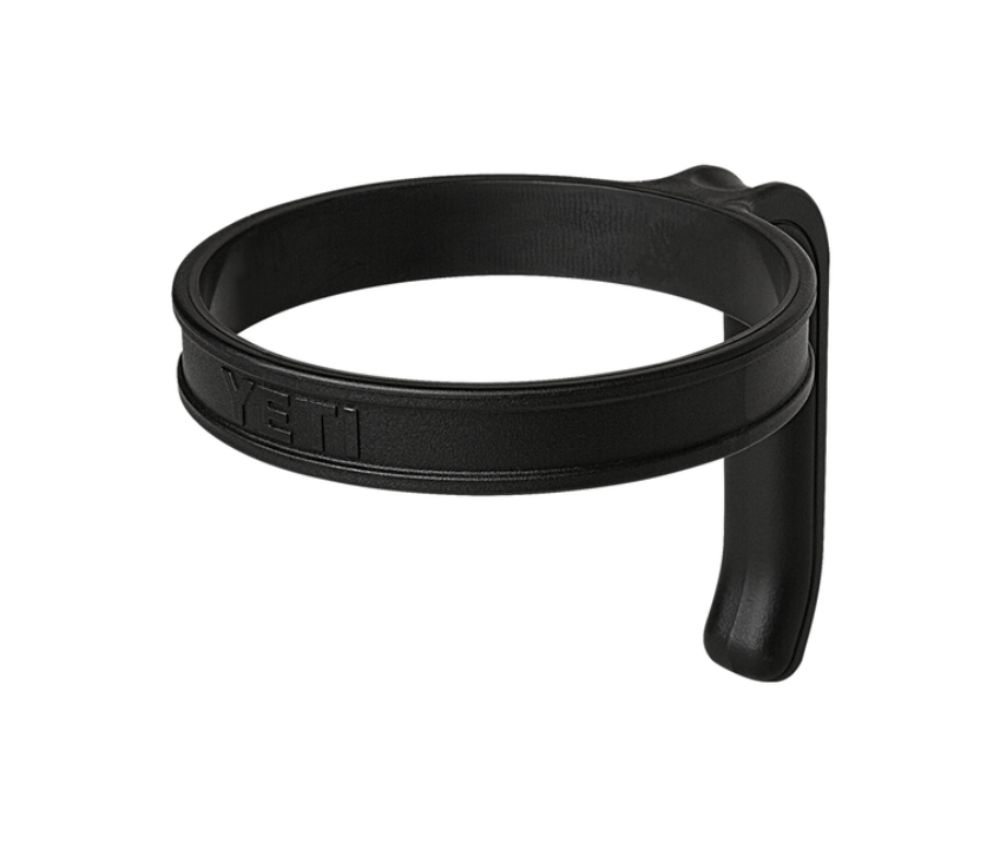 2. NEBO Glow Torch Handle (20 + 30oz)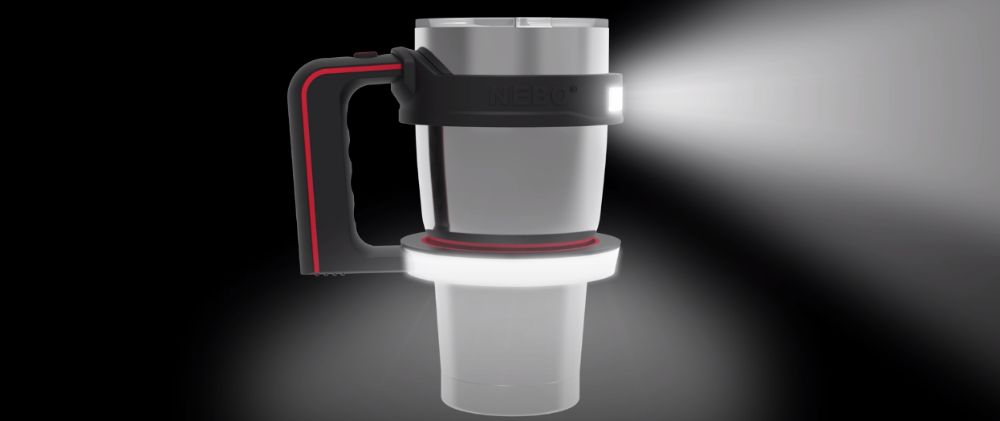 This is the bee's knees of Yeti cup handles.
It is thick, durable and containers a front flashlight and bottom glow torch that is powered by 3 AAA batteries in the handle of the cup.
It slips on and fits a 30 oz Yeti tumbler easily and it also has an insert so the 20 tumbler can fit in too.
There are 3 different torch settings. You can light up the front light as a torch or task light, light up the bottom for a lantern light or have both lights on (which will obviously drain your batteries quicker).

It also works great as just a handle without the lights on. It is bulky so does get in the way of some cup holders which is something to be aware of.
It's just a near little feature to have and great when you are camping and drinking a warm tea at night and just need a bit of extra light to find things around you in the dark.
I absolutely love this handle and think it a really cool idea.
See the latest price for the NEBO Glow torch handle at Amazon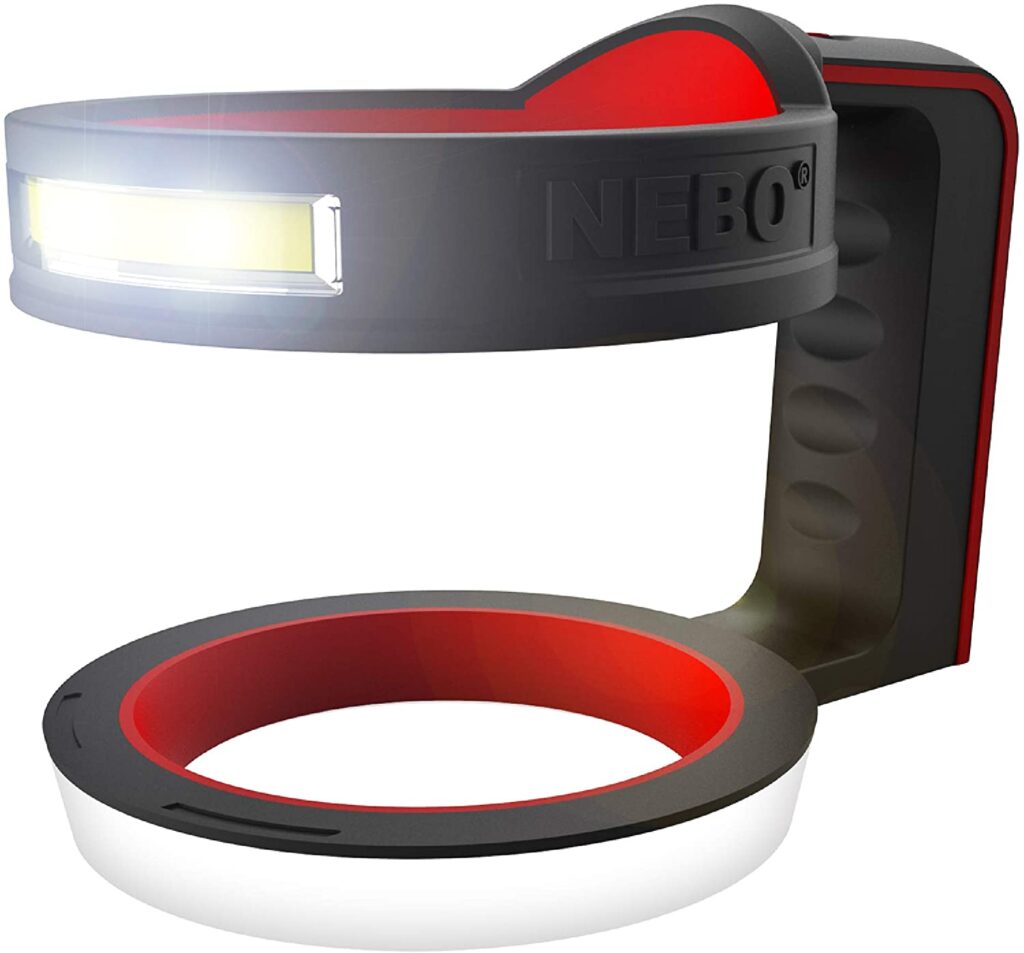 3. The Rambler Handler Silicone Sleeve (20oz)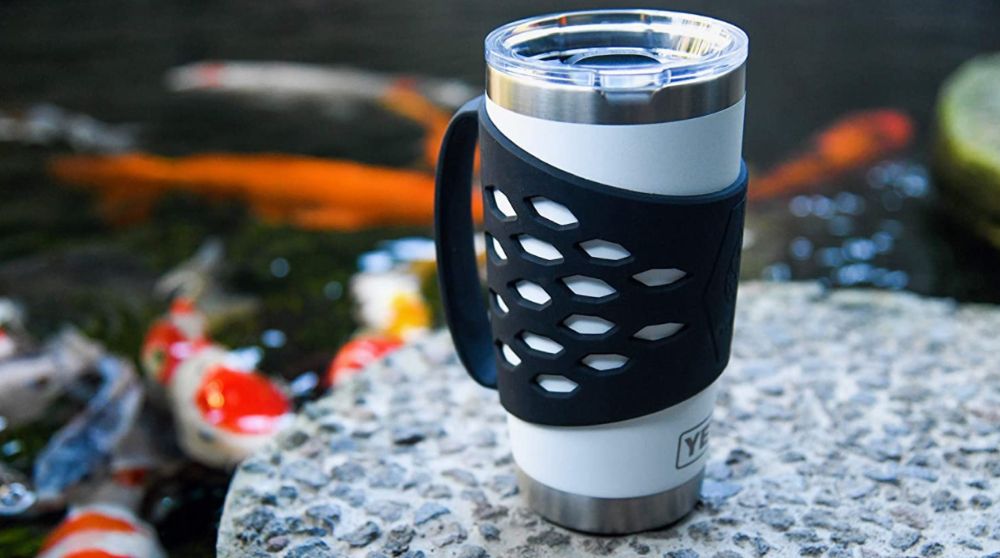 The Rambler Handler is a silicone sleeve that slips onto the 20 oz Yeti tumbler and allows you to slide your hand in and gives you a good grip.
It's different to other handles on this list as rather than holding the cup by the handle like you do with the other brands you simply use the handle as a way to fix the tumbler onto your hand without you having to hold it tight.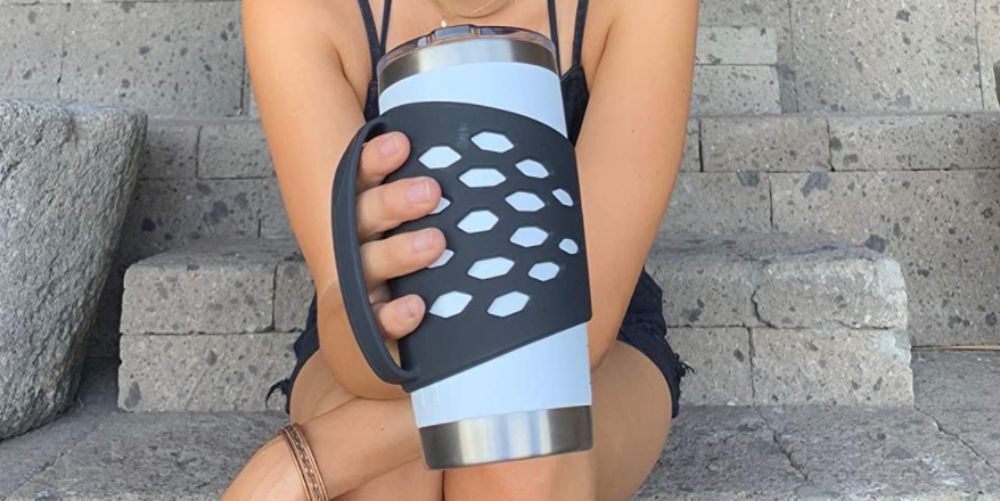 This could be good for active people taking their tumbler walking and could also be good for people who have trouble holding the larger tumbler when it's full of water.
I can see my little lids using this handle or my partner using it on a bush walk when we are camping.
See the latest price of the Rambler Handler Silicone Sleeve at Amazon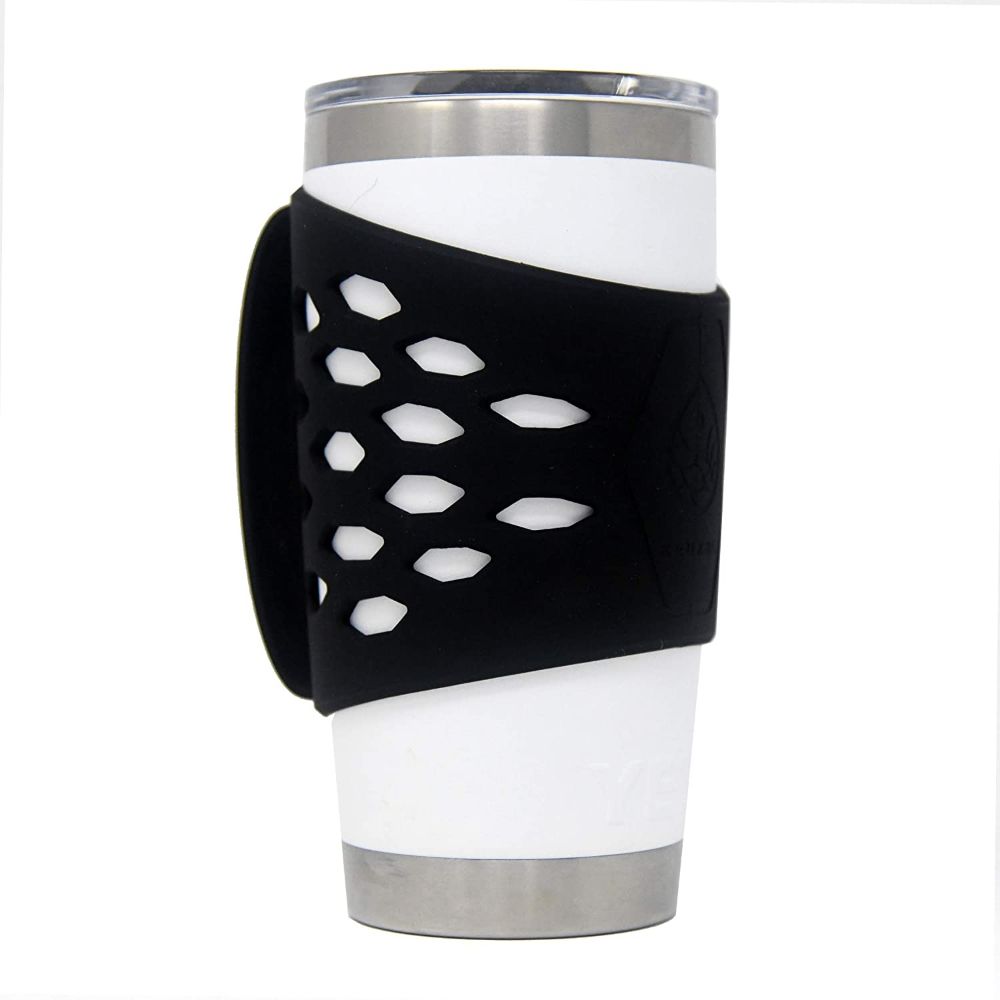 4. Cheapest Option: Grip-It Tumbler Handle (30oz)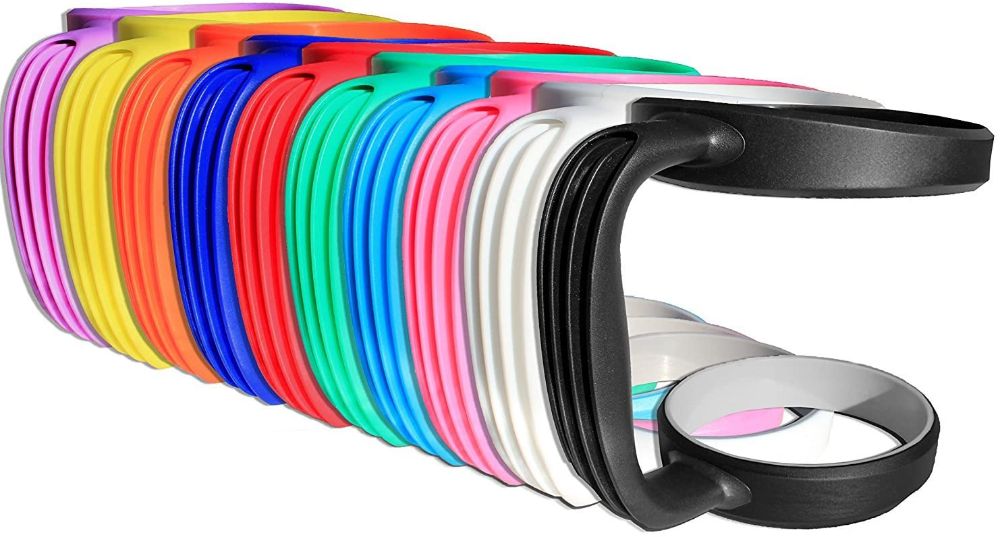 If you're just looking for the absolute cheapest option available then the Grip-It handle is going to be the one for you.
At around $5 it's half the price of the Yeti branded handle and way cheaper than any other option out there.
It slips onto your tumbler easily and comes in a variety of different colors so you can personalize your Yeti and make it a bit more fun.
Personally I like the white one or the light blue. What's your favorite color?
See the latest price of the Grip It Handle at Amazon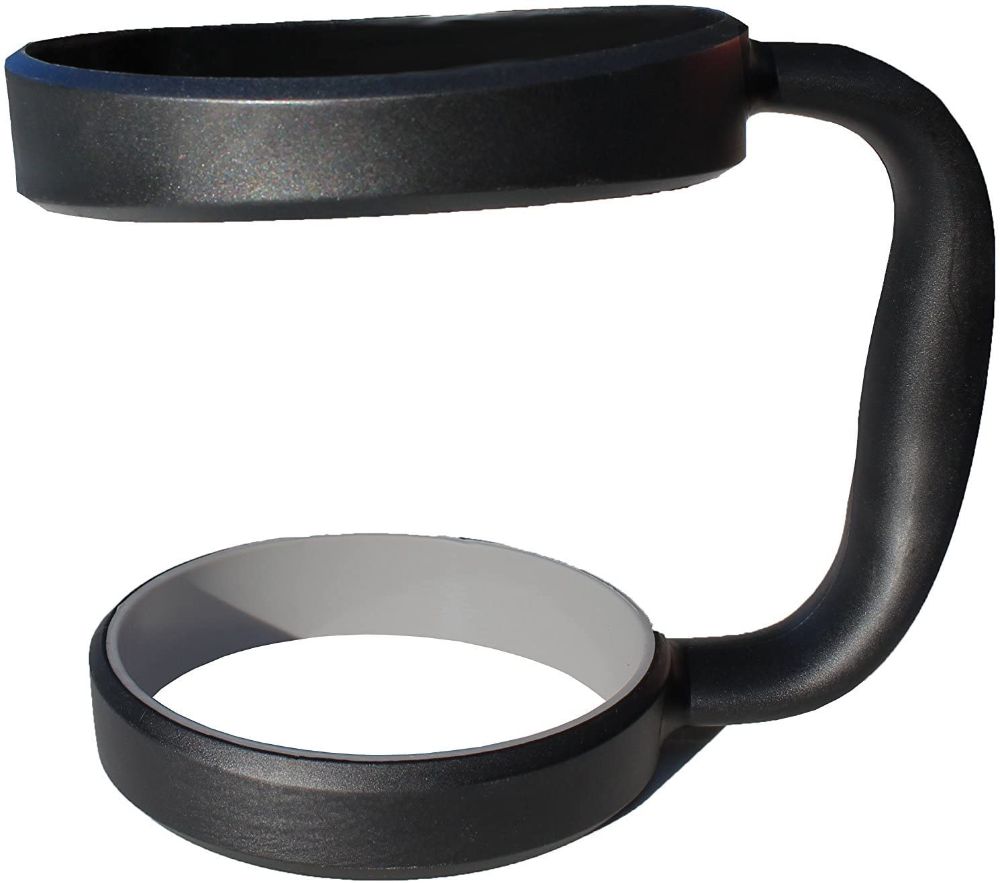 5. CocoStraw Handle + Sip/Straw Lid + Straws (30oz)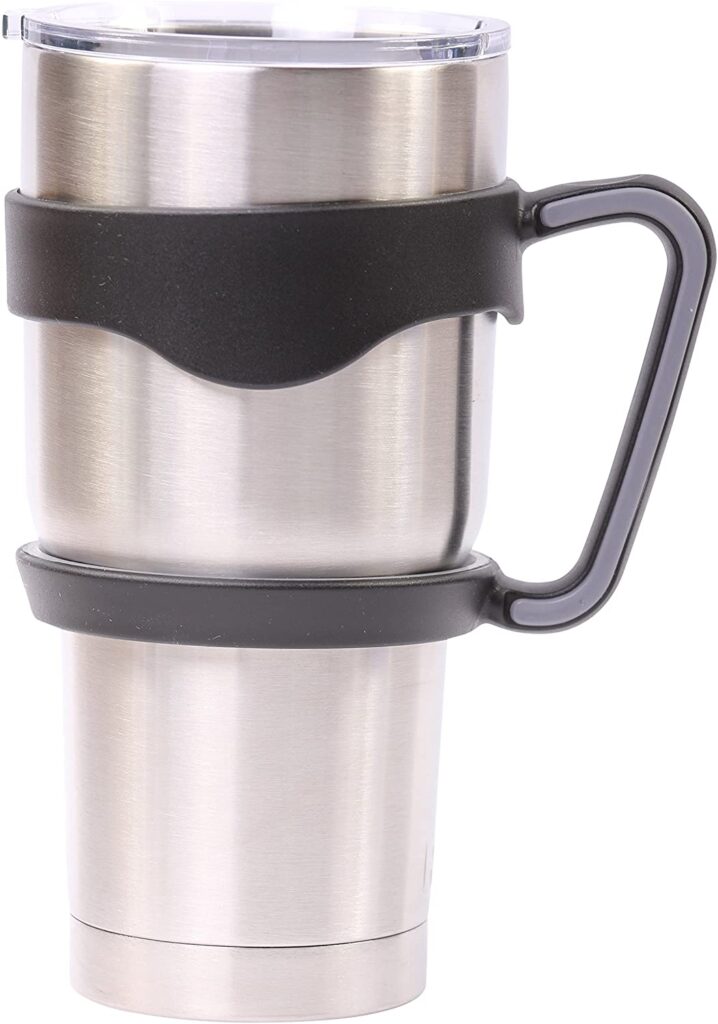 I recently did an article where I looked at all of the best Yeti tumbler lid hacks and this combination sip/straw lid was one of the coolest ways to improve your Yeti tumbler.
You can either use it to sip your drink through the leak proof opening or you can open up the center hold and add in a metal straw and use it as a straw lid.
I love the versatility of this and it also actually comes with a super affordable handle too.
The lid + straws by themselves are around $10 (so already great value) but for just $2 more you can actually add the handle. So for around the price of a Yeti brand handle you get a handle, a sip/straw lid and 4 metal straws.
Great value for money if you ask me.
See the latest price of the CocoStraw Handle + Lid + Straws at Amazon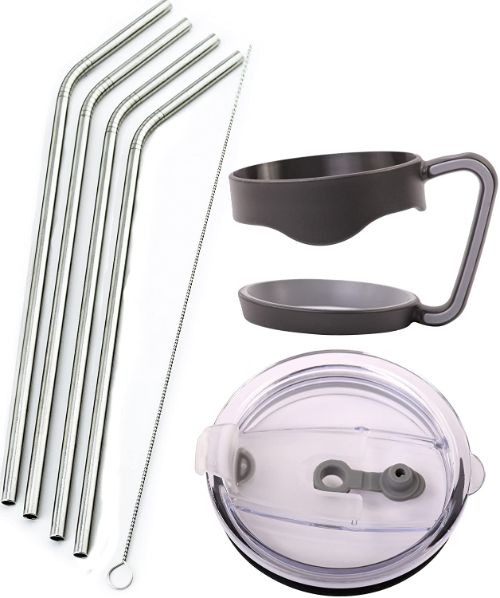 6. Seatle Sports Adjustable Handle (10, 20 + 30oz)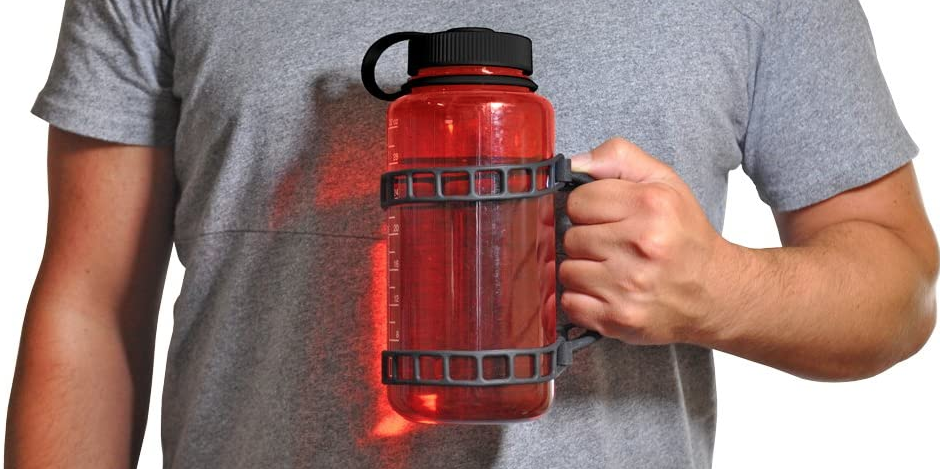 I really like the fact that this handle is designed so it can be adjusted to fit almost any sized tumbler on the market. Whether it be a Yeti tumbler or an RTIC or an Ozark Trail.
It uses thick but stretchy silicone with adjustable rungs that you can clip onto the handle.
So your stretch it, clip it into place and it holds the handle onto your tumbler with friction.
This can be used on cup or bottles and you can tuck away the excess silicone or you can cut it to the perfect size.
This is a really clever idea and a very versatile handle.
See the latest price of the Seattle Sports Handle at Amazon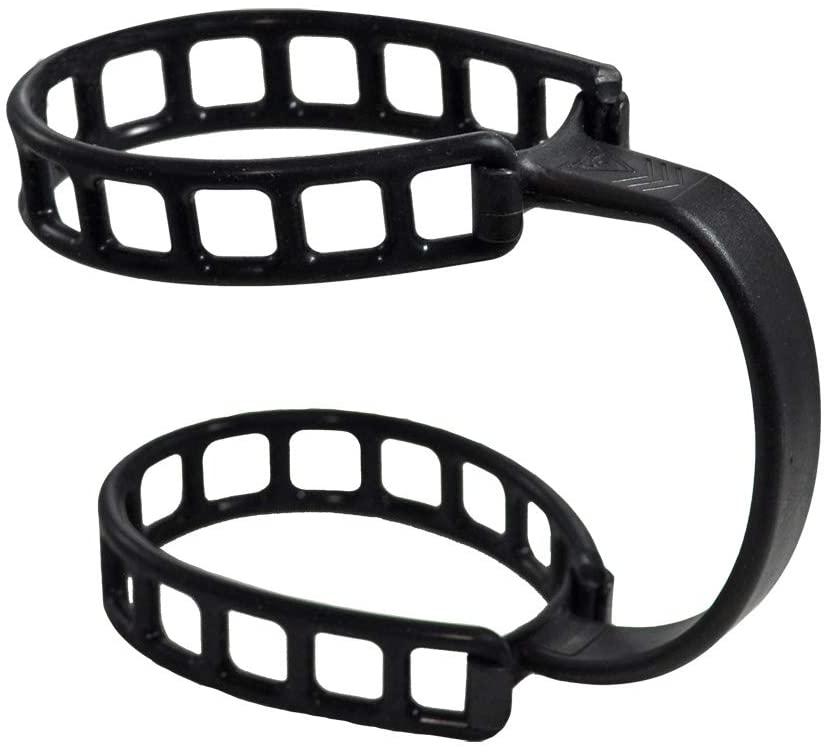 7. Tumbler Carrier Neoprene Sleeve (30 oz)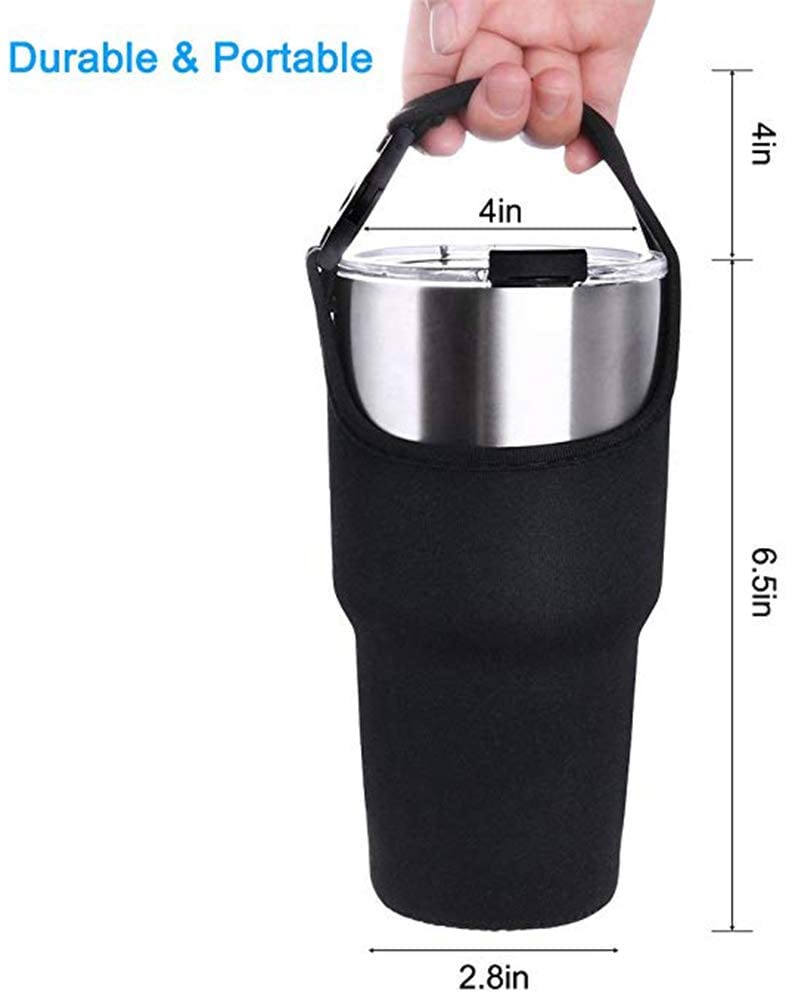 Rather than a handle that you can use to drink from your tumbler with this tumbler carrier is something you can slip your tumbler into and use it to easily carry your tumbler down by your side.
It also has the option to come with a longer should strap so you can hang your tumbler over your shoulder and carry it hands free.
It's made from stretchy neoprene and comes in 3 different colors – black, blue and pink.
See the latest price of the Tumbler Carrier at Amazon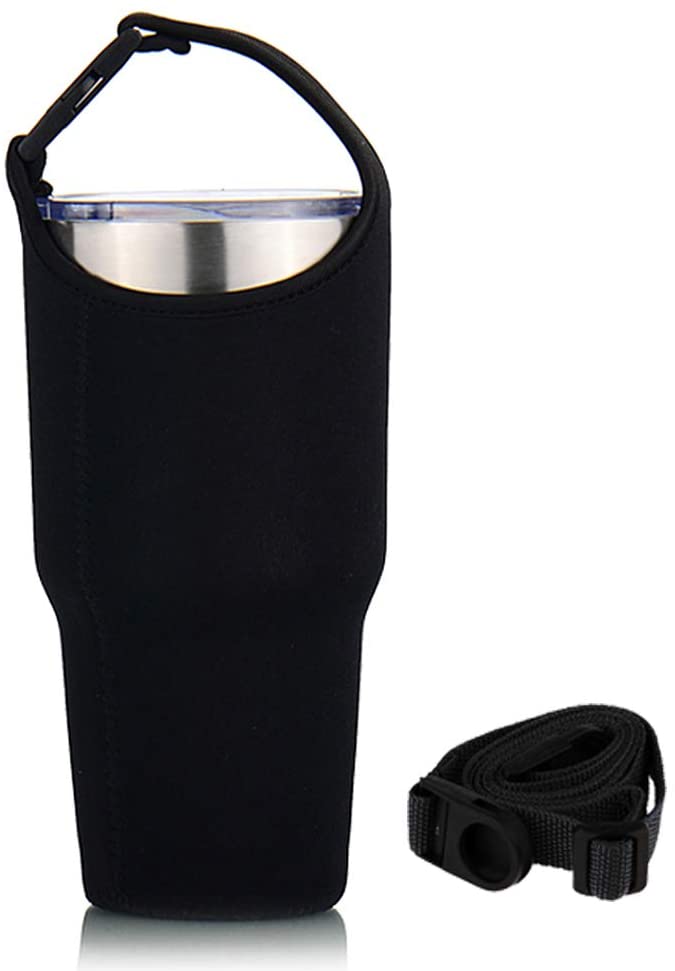 8. Paracord Handle (30 oz)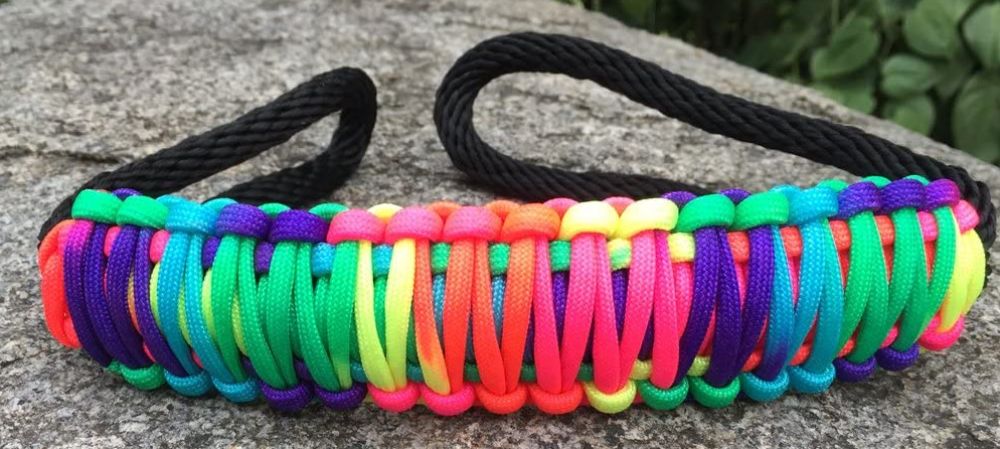 Parcord handles are fun to make, are super strong and can add a lot of color and personality to your Yeti tumbler cup.
It's the kind of handle that is a conversation starter and people will be asking you where you got it from or how you made it.
Of course you can make one yourself or you can buy one already made at Amazon. I found these paracord handles that come in lots of different colors at Amazon for you to check out.
See the latest price of the Yeti Paracord Handle at Amazon