Yeti rambler tumblers and bottles are great at keeping drinks cold all day long and they also work great a keeping coffee hot. But why not make them a little bit better or add a little bit of flair to your Yeti cup with one of these cool Yeti rambler lid hacks.
Whether it be making your tumbler completely waterproof, adding some color and fun to your cup or maybe even adding a cup to your Yeti Rambler bottle there are lots of simple hacks that can make your Yeti even better and more useful.
1. Leak Proof Tumbler Lid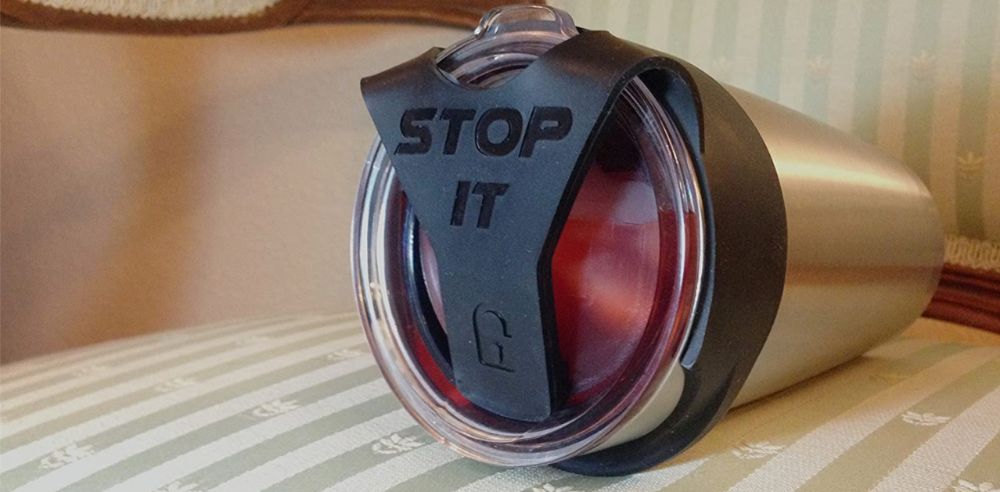 Yeti MagSlider lids are splash proof but not 100% leak proof. Meaning you can't confidently put them in your bag without worrying about them spilling everywhere.
Wouldn't it be great if you could have a completely leak proof lid that wouldn't drip and isn't in danger of falling off if the cup is dropped or knocked around.
Now you can with the STOP IT No Spill Rubber Cover.
This little piece of silicone goes over your Yeti lid and makes it 100% leak proof. It even provides downward pressure on the lid so if you knock the lid over or drop it it's less likely that the lid will pop off spilling your drinks everywhere.
It only works with the originally Yeti lid, but those are cheap to buy and the combo of the original lid plus the Stop It is well worth it in my opinion.
See the latest price of the Yeti Rambler Replacement Lid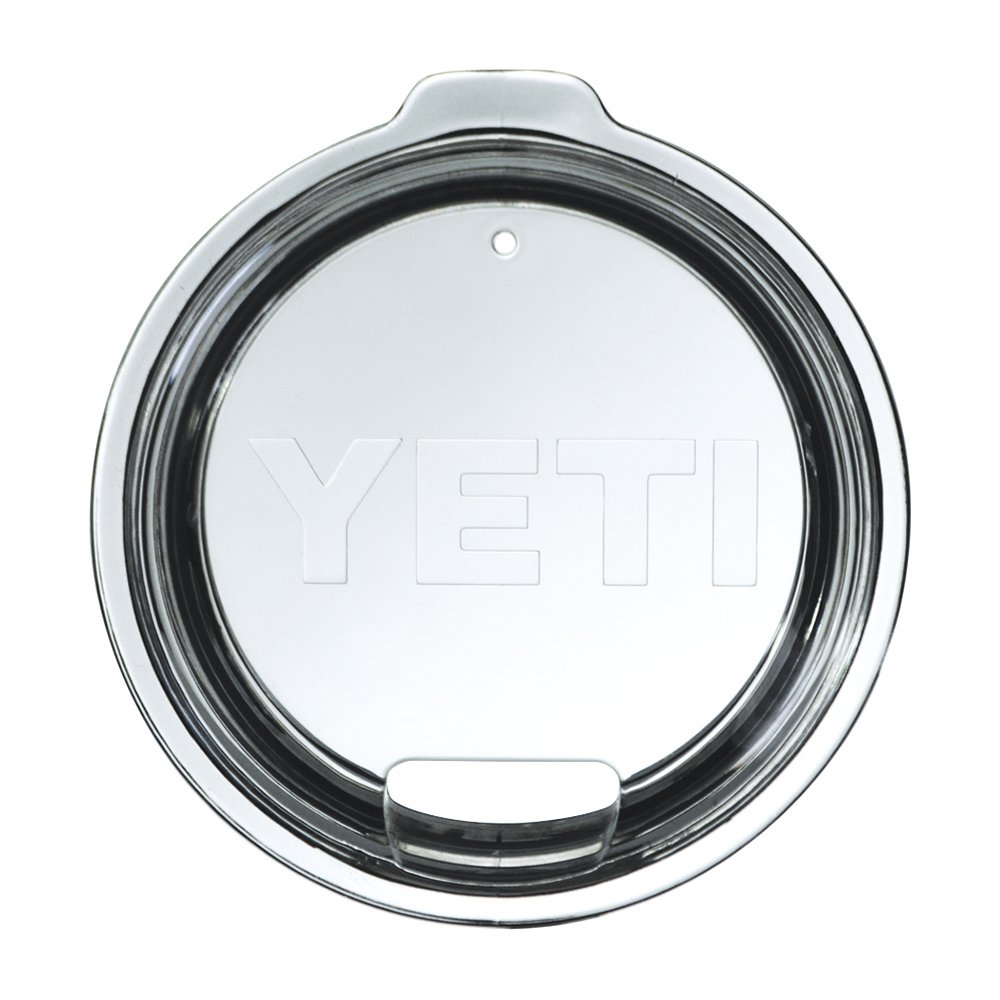 See the latest price of the STOP IT Rubber Cover at Amazon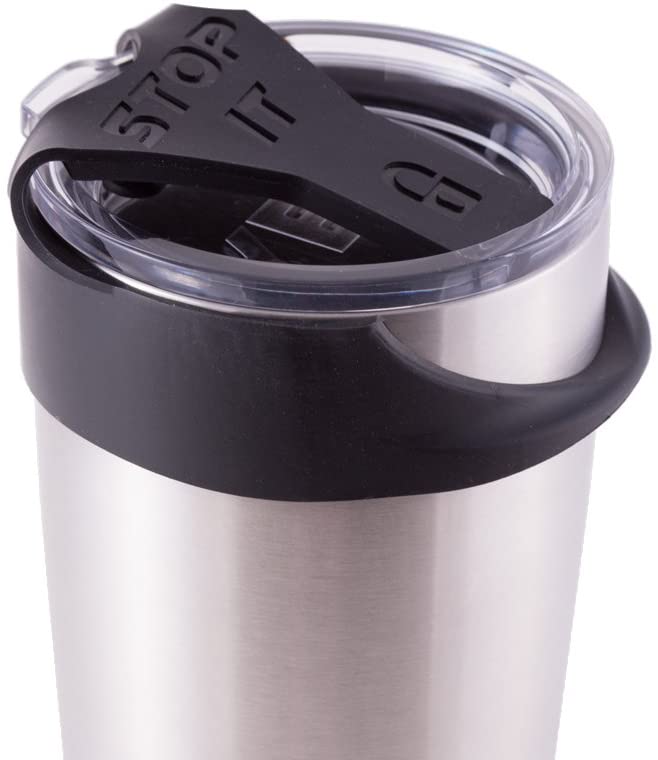 Add Color + No Spills With This 3rd Party Lid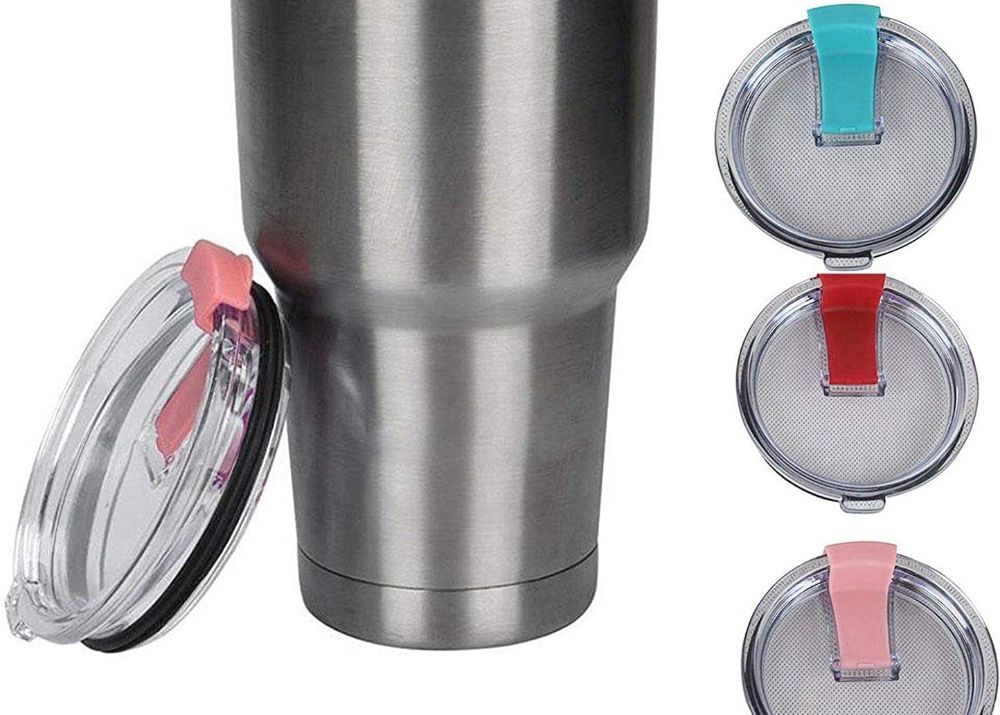 Rather than just going with the standard Yeti lid or the MagSlider lid why not look at these 3rd party lids that are both leak proof and offer different color options to spice up your Yeti.
The blue, red or pink tags will allow you to instantly know which Yeti is yours and if you have multiple people with tumblers in the house you can have a different color for each person so you never get mixed up again.
They are super affordable and have the added benefit that when they are tipped over no water will leak out of them.
See the latest price for the Yeti Spill Proof Colored Lid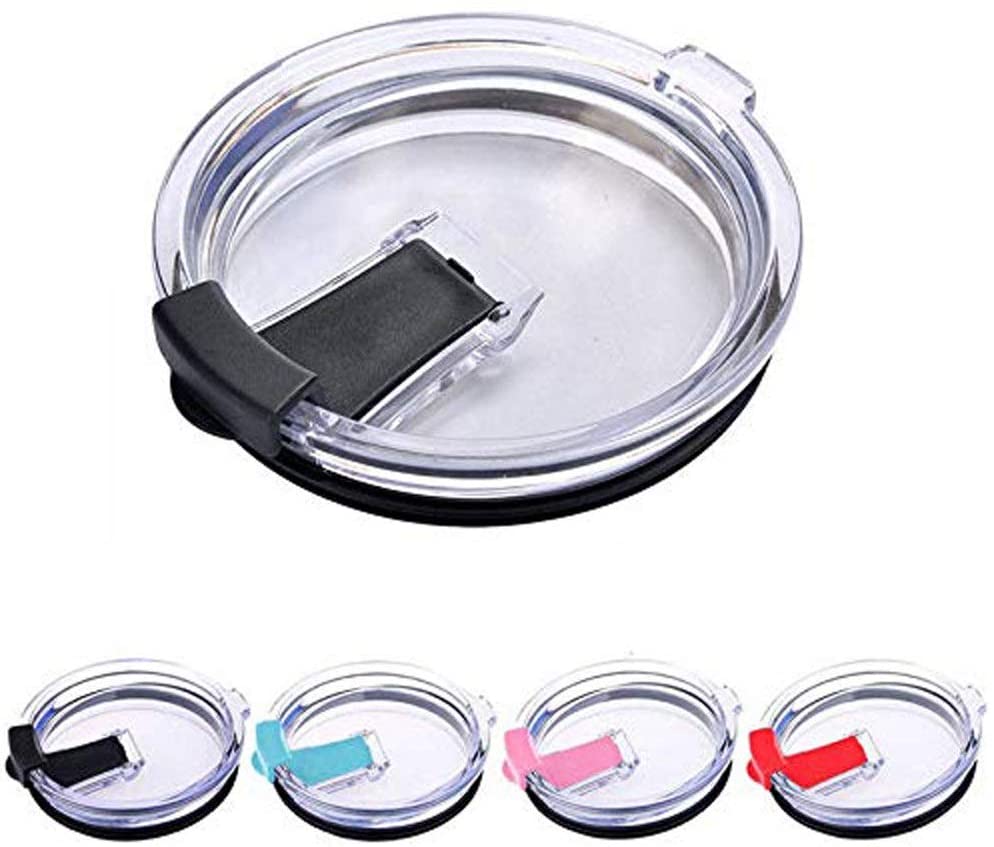 Get a Tighter Seal With New Rubber Gaskets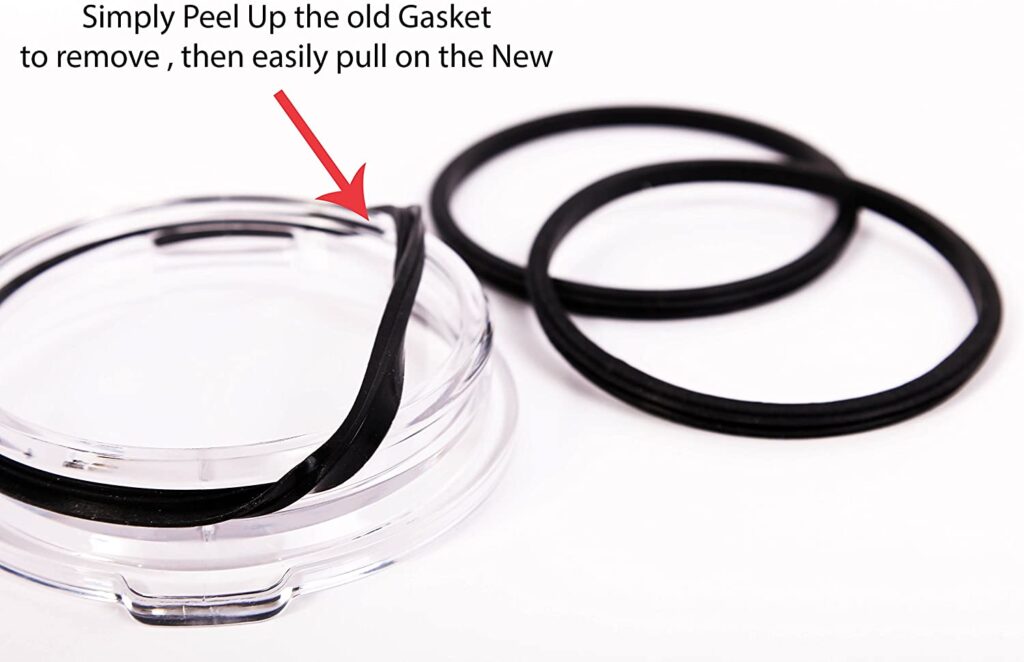 Over time the rubber gaskets on the Yeti tumbler lids wear down and don't fit as snuggly as they used to.
This can lead to them slipping off a little too easily and could cause spills.
Instead of replacing your entire lid you can buy these cheap replacement rubber gaskets.
You get 2 gaskets for basically half the price of a replacement lid which saves you a lot of money and gives you a spare for the next time the rubber starts to not work as well
See the latest prices of Yeti Tumbler replacement gaskets at Amazon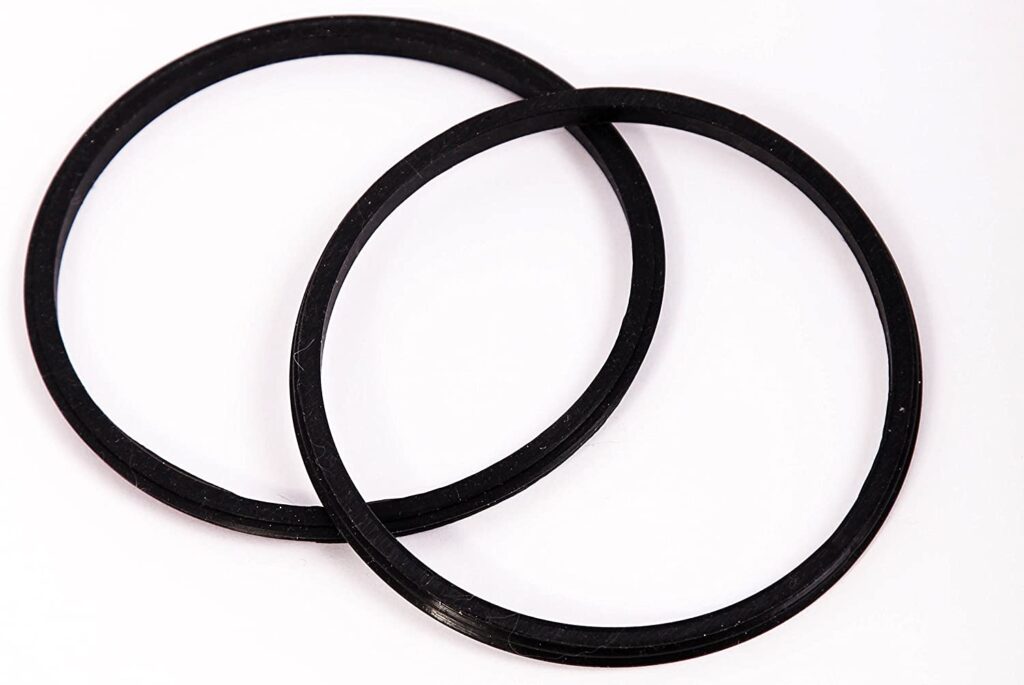 A Combination Sip/Straw Lid With Metal Straws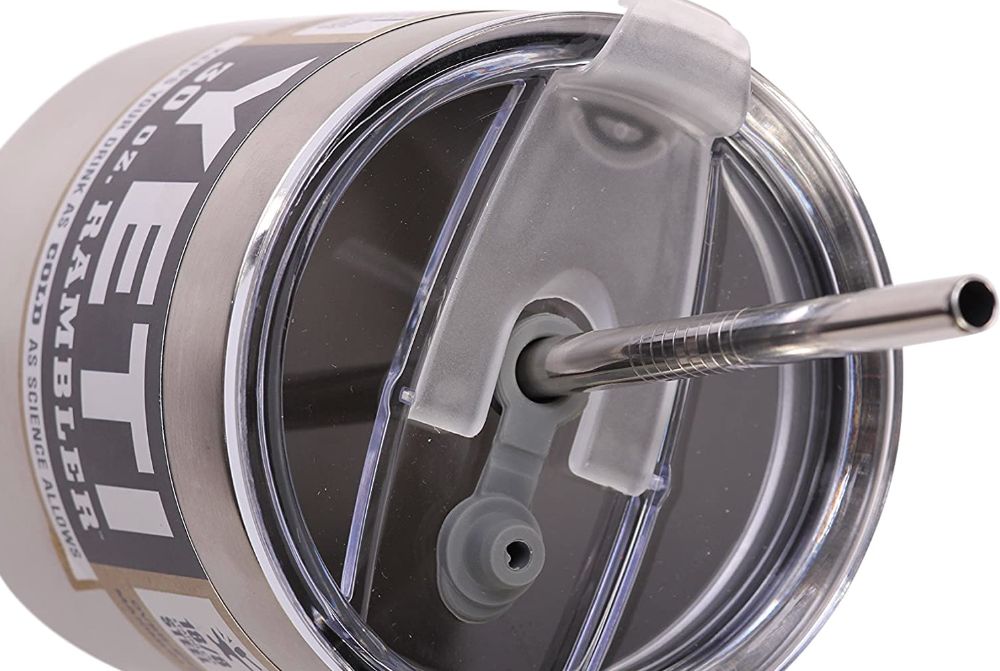 This is one of my favorite Yeti rambler lid hacks.
Yeti sells either a sip lid with the original lid or the MagSlider or you can get a straw lid. But buying both types of lids is expensive and the Yeti plastic straw can't handle high heats (plus who wants to drink out of plastic anyway).
A better option is this combination sip/straw lid.
You can use it with a reusable metal straw that can handle higher heats like coffee or tea or you can plug the straw hole and just use it like a regular tumbler with a leak proof seal so you don't have to worry about spills.
I love the versatility of this lid. Sometimes I have smoothies and love using a straw, other times I have tea or coffee and just want to sip it. With this lid I can do both.
See the latest price of the combination sip/straw lid at Amazon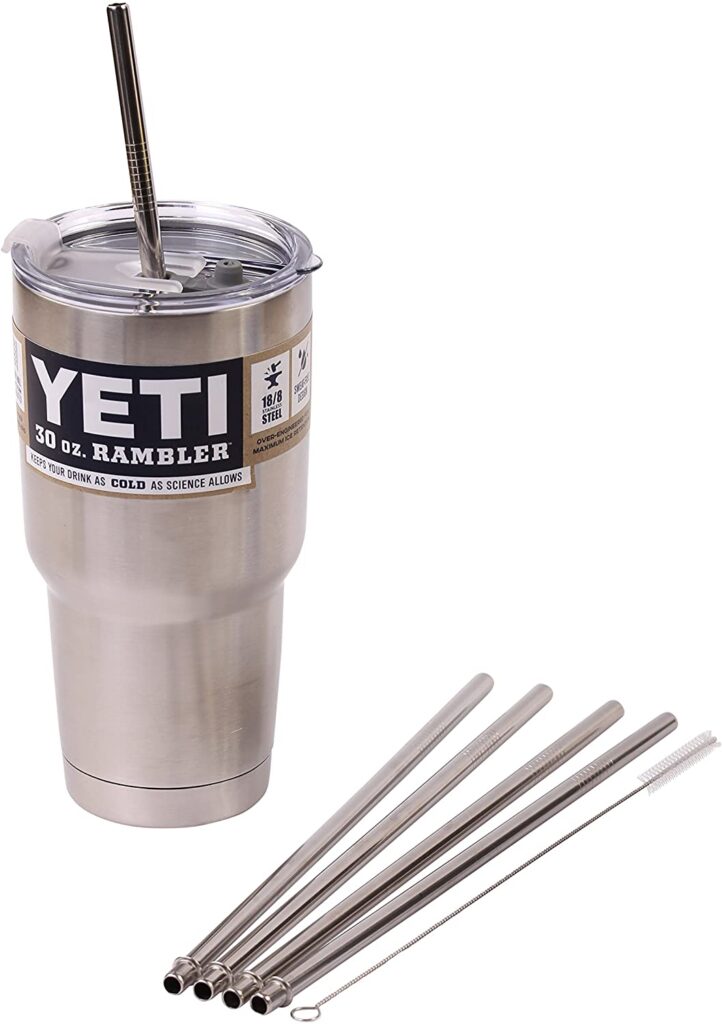 Add a Cup To Your Bottle

Why should you have to choose between having a Yeti cup and a Yeti bottle?
With the Yeti 5 oz Cup Cap you can have both.
This screws onto a Yeti Rambler bottle just like a normal lid would, but the top stainless steel cover doubles as a cup so you can pour your hot coffee or tea into it and drink straight from the cup instead of out of your bottle.
Great for larger bottles and really improves the drinking experience.
See the latest price of the 5 oz Yeti Cup Cap at Yeti.com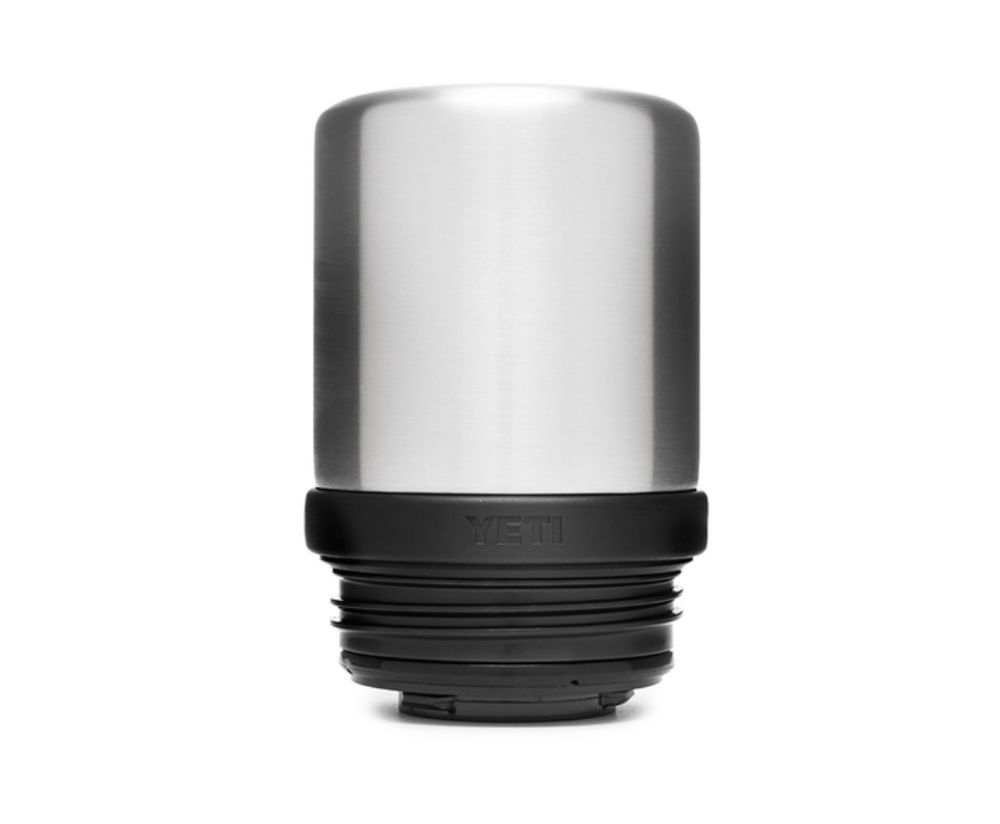 Hacks To Open a Stuck Yeti Rambler Lid
If you've put carbonated beverages in your Yeti rambler or left some soup or a smoothie in there for a few days gases can be released and the build up of pressure can make your lid difficult to open.
I've done an entire article on how to open a stuck Yeti lid but here are some of the tips that work the most often.
Push It Down HARD Then Twist
The lid is often hard to open because of an upwards pressure created by the gases inside your bottle.
By pushing down on it hard you can relieve some of this pressure and some of the friction and it can be easier to open.
Use a Stick as a Level
If your lid is REALLY stuck then get a stick or some sort of long metal bar and stick it through the handle of the lid and use that stick as a lever.
The level increases the force applied to the lid making it easier to open.
Make It Leak Proof On The Cheap With Cling Wrap
If you're going for a drive or heading out somewhere and you know it's going to be a bit bumpy you can add an extra layer of leak proof protection to your tumbler lid by putting a layer of cling wrap over the top loosely before putting the lid on.
When you push the lid down the cling wrap will create an air tight and water tight seal and no matter how bumpy the drive it won't leak.
When you're ready to drink you can simply remove the cling wrap or you can poke a hole in it and your drink will flow right out.
Make Your Own Straw Lid
Cling wrap is again great for a creating a straw lid for kids if you don't have the sip/straw lid we talked about above (if you don't have it you should get it, it's so affordable check it out on Amazon here)
Put some cling wrap over the top of your tumbler and then take a straw and poke a hole it in and you've got a makeshift straw lid that is perfect for kids.
Got Any Yeti Rambler Lid Hacks Of Your Own?
Got any Yeti Rambler lid hacks of your own? We'd love to hear about them.
Add them in the comments section down below and let's all learn from each other.