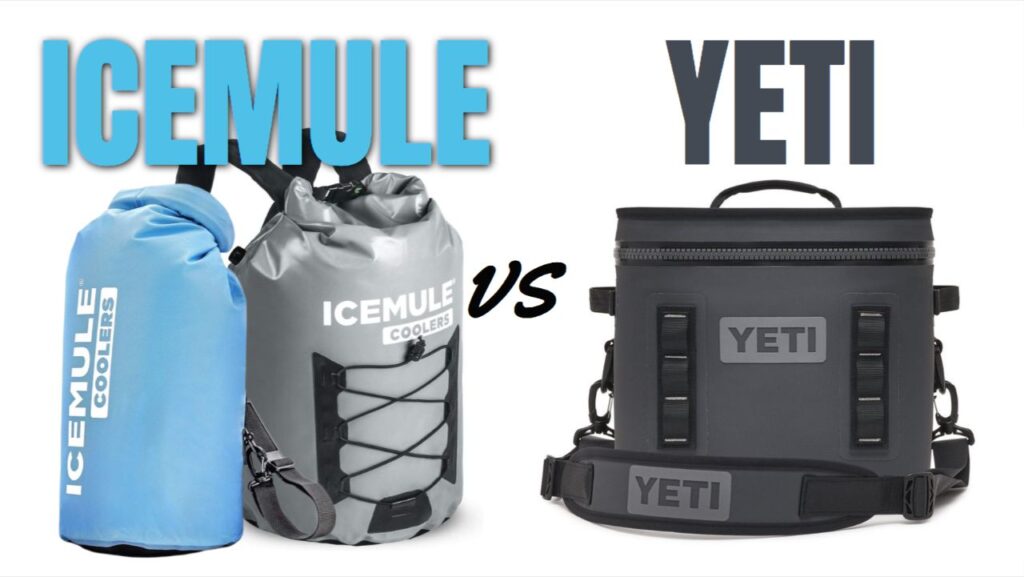 IceMule Coolers offer affordable portable sling and backpack coolers that can hold ice for 24+ hours. But how do IceMule coolers compare to Yeti Hopper coolers. Which cooler is better and which one offer the better value for money?
Yeti coolers hold ice 1-2 days longer and are more durable than IceMule coolers, but they also cost about 3-4 times as much. For a better quality cooler Yeti wins out, but for a value-for-money cooler that will just be used for day trips IceMule is a great alternative.
See how cheap IceMule coolers are at Amazon…so much cheaper than Yeti
In this IceMule coolers vs Yeti we'll be looking in detail at the similarities and differences between these two soft sided coolers. We'll talk about the pros and cons of each of them as well as other brand alternatives if neither of these feels right for you.
By the end of this article you should have a good idea of which cooler you prefer and want to buy and know the differences between the two and why you should choose one over the other.
IceMule Is Much More Affordable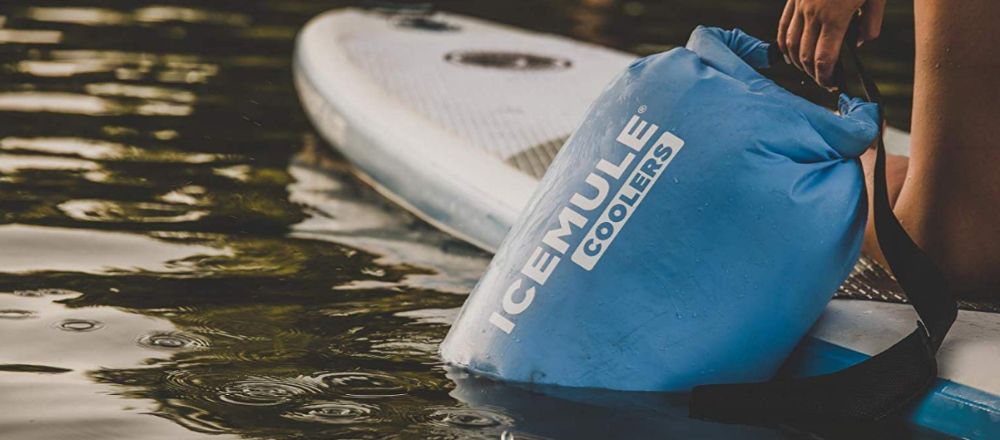 One of the big reasons to consider an IceMule over a Yeti is the sheer difference in price.
IceMule coolers start at around $50 while a similar sized Yeti cooler will cost you closer to $200. That's 4 times more expensive!
For those on a budget IceMule coolers offer an affordable option while still providing you with a high-quality durable cooler.
Below you can see the full list of prices for IceMule Classic and IceMule Pro coolers compared to the different sized Yeti Hopper coolers to see just how different the prices are.
You can also click the price links (my affiliate links) to see the products on Amazon and confirm the pricing, as I found different colors have different prices and some are cheaper than other.
IceMule Coolers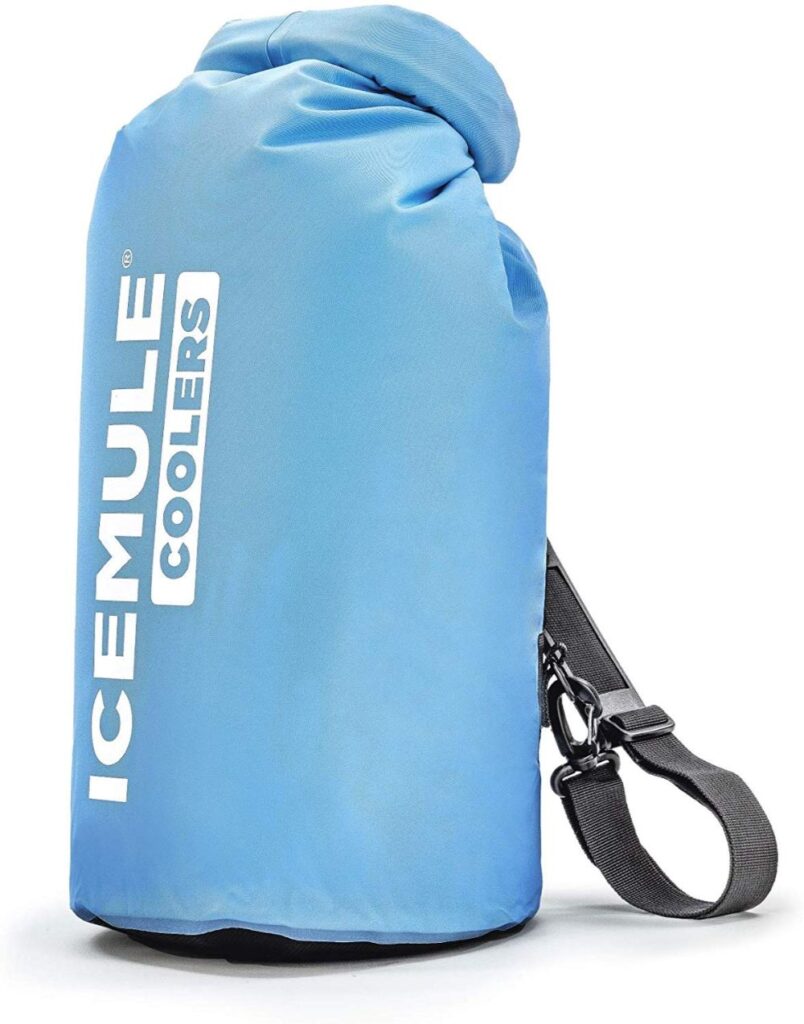 IceMule Mini 9L: - (see details at Amazon)
---
IceMule Small 10L: - (see details at Amazon)
---
IceMule Medium 15L: - (see details at Amazon)
---
IceMule Large 20L: - (see details at Amazon)
---
IceMule Pro LG 23L: - (see details at Amazon)
---
IceMule Pro XL 33L: - (see details at Amazon)
---
IceMule Pro XXL 40L: - (see details at Amazon)
Yeti Hopper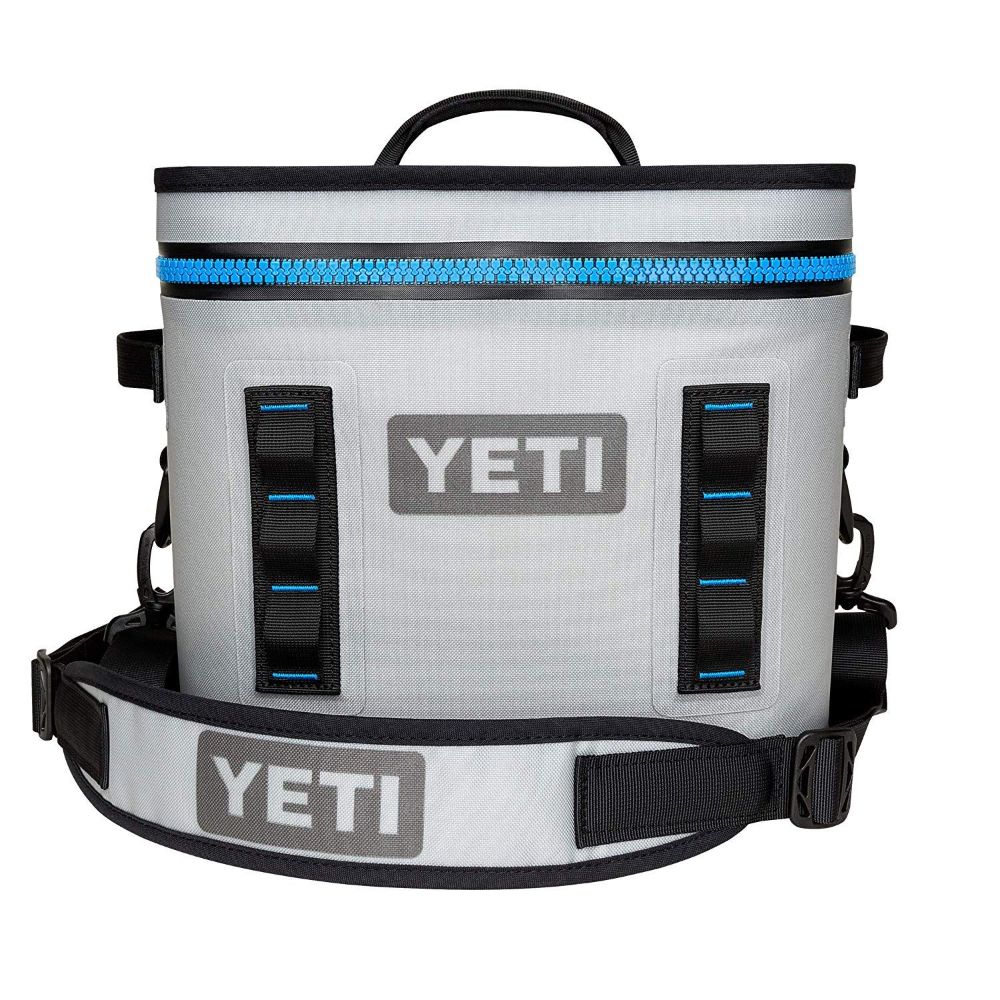 Yeti Hopper Flip 8: - (see details at Amazon)
---
Yeti Hopper Flip 12: - (see details at Amazon)
---
Yeti Hopper Flip 18: - (see details at Amazon)
---
Yeti Hopper M30: - (see details at Amazon)
---
Yeti BackFlip 24: - (see details at Amazon)
As you can see IceMule Classic coolers are a similar size to the Yeti Hopper Flip coolers but sell for around $150-$200 less.
IceMule Pro coolers are larger and more similar in size to the Yeti BackFlip and Yeti Hopper M30 and sell for around $150-$180 cheaper.
These are huge savings. But are IceMule coolers any good?
IceMule Classic vs IceMule Pro
IceMule Classic and IceMule Pro coolers have a few differences you should be aware of. The biggest difference is that the Classic cooler has a shoulder sling for carrying while the IceMule Pro cooler has backpack straps.
They are actually quite similar and their differences comes down to just a few things. Below you can see a comparison chart so you know the differences:
IceMule Classic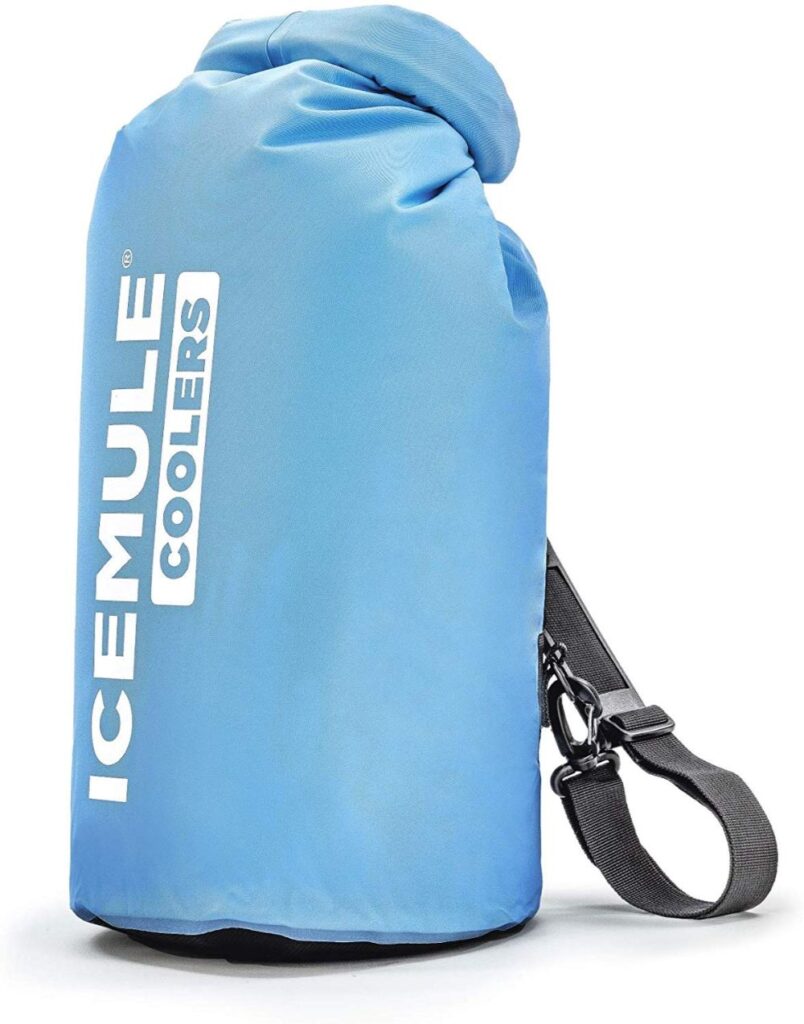 Sling carry strap
1-1.5 Days Ice Retention
Thinner external fabric
No bungee chord
9L – 20L capacity
IceMule Pro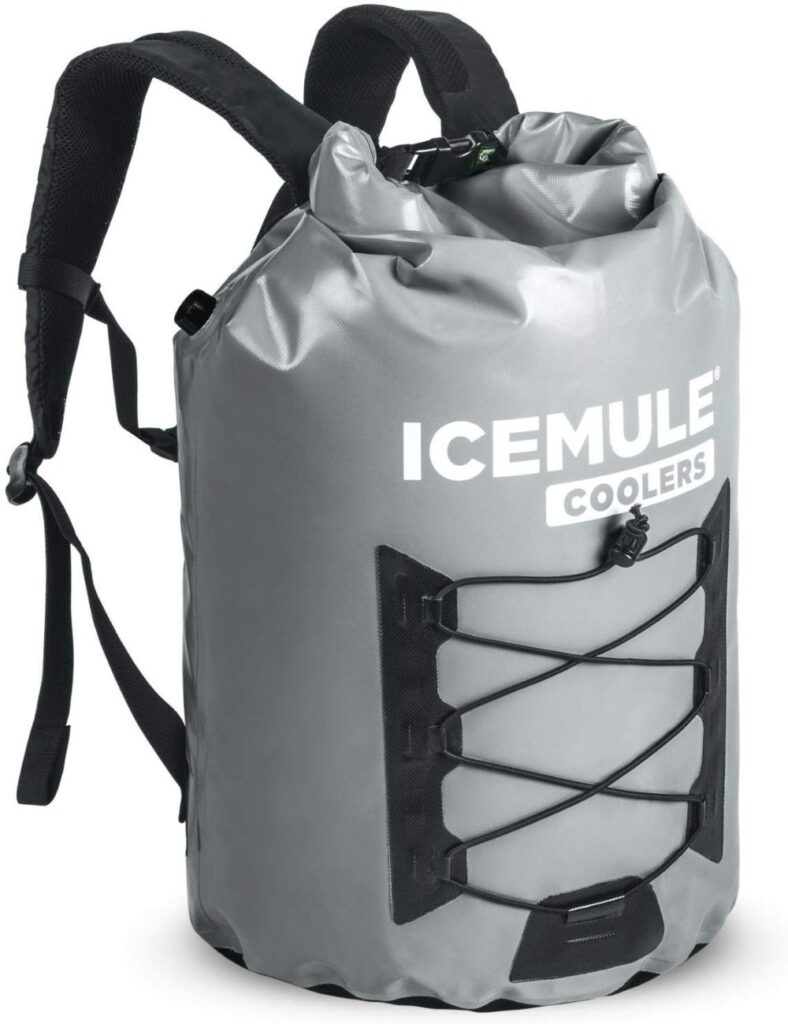 Backpack carry straps
1-1.5 Days Ice Retention
1000D thicker tarpaulin fabric
Front bungee chord
23L – 40L capacity
Yeti Holds Ice Nearly Twice As Long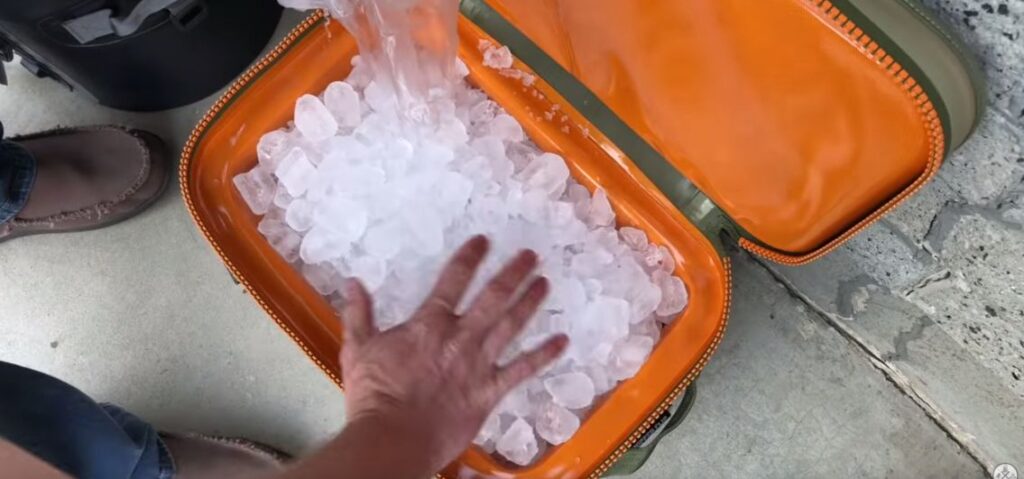 IceMule coolers can hold ice for around 1-1.5 days whereas Yeti coolers can hold ice for 2-3 days and sometimes even up to 4 days with the larger sizes.
IceMule coolers can hold ice for around 2-3 days when COMPLETELY full of ice, but it isn't very realistic to use the cooler like this so 1-1.5 days is much more accurate.
Yeti coolers use 0.75 inches of close-cell foam insulation in the sides of their coolers and 1.5 inches of insulation in the lids.
IceMule use a "Polar Layer" insulation but I couldn't find any specs of exactly how thick this insulation is or what type of insulation they use. So it's difficult to compare the insulation in IceMule to that in Yeti.
IceMule claim that they have a special air valve that you can use to blow air into the insulation making it work even better but even still 1-1.5 days is a realistic figure for how long these coolers will hold ice.
If you want to choose the cooler with the best insulation then Yeti is going to beat IceMule hands down.
If however you only need to hold ice for an afternoon or a day trip then IceMule will do the job just fine while saving you a good chunk of money.
IceMule Comes In More Sizes
Yeti coolers come in 3 different form factors and 5 different sizes.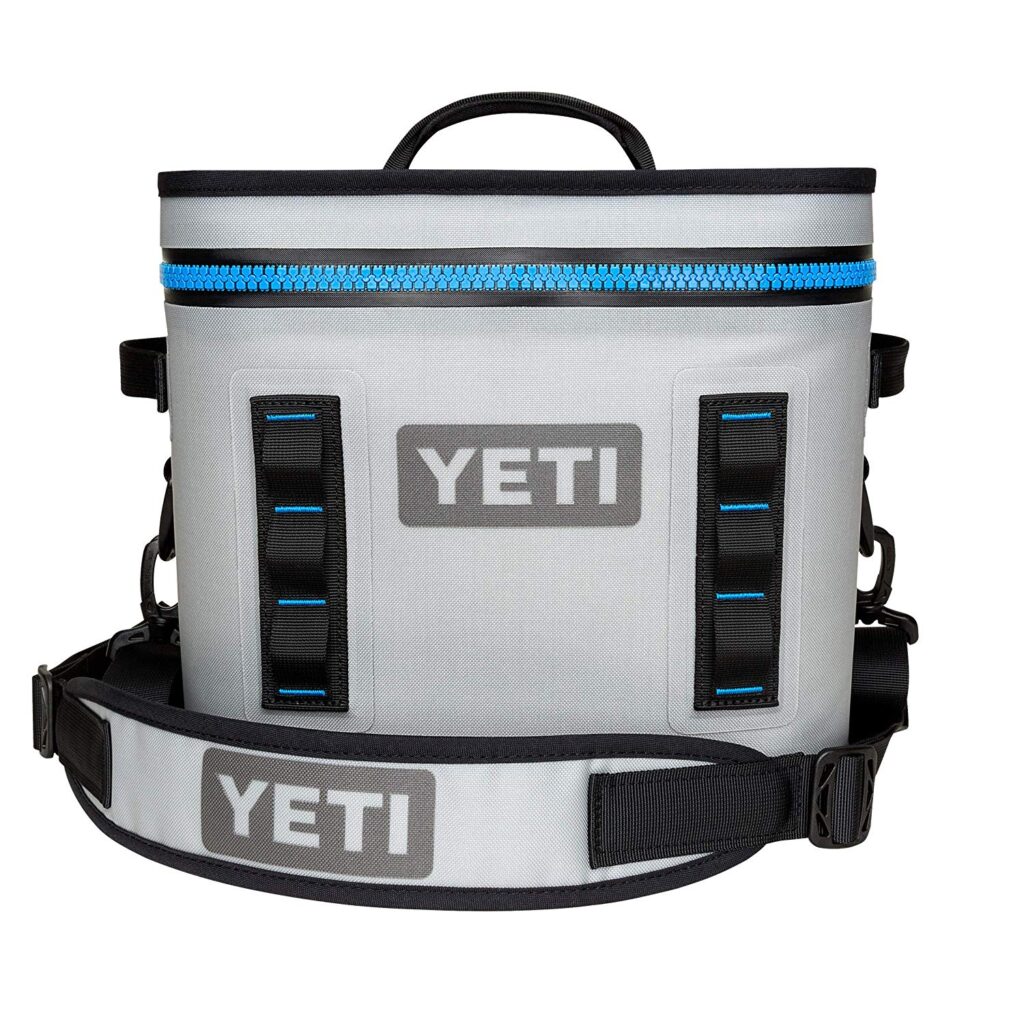 Below you can see the capacities and empty weights of the Yeti Hopper soft coolers
| | | |
| --- | --- | --- |
| Cooler | Capacity | Empty Weight |
| Yeti Hopper Flip 8 | 8-Quart | 2.8 lbs |
| Yeti Hopper Flip 12 | 13.6-Quart | 3.1 lbs |
| Yeti Hopper Flip 18 | 18.4-Quart | 5.1 lbs |
| Yeti Hopper M30 | 30-Quart | 7.0 lbs |
| Yeti Hopper BackFlip | 24-Quart | 5.3 lbs |
IceMule coolers have 11 different sizes and 6 different types of coolers.
Below you can see the capacities and empty weights of every IceMule coolers
| | | |
| --- | --- | --- |
| Cooler | Capacity | Empty Weight |
| Classic Mini | 9L | 1.4 lbs |
| Classic Small | 10L | 1.6 lbs |
| Classic Medium | 15L | 2 lbs |
| Classic Large | 20L | 2.1 lbs |
| Pro LG | 23L | 3.2 lbs |
| Pro X LG | 33L | 3.5 lbs |
| Pro XX LG | 40L | 3.8 lbs |
| BOSS | 30L | 7.5 lbs |
| Traveler | 35L | 5.1 lbs |
| Urbano | 30L | 4.0 lbs |
| Jaunt | 9L | 1.3 lbs |
IceMule Boss/Traveler/Urbano & Jaunt
So far we have only talked about the IceMule Classic and IceMule Pro coolers. However, IceMule have recently expanded their line and now sell 4 other cooler types.
IceMule Jaunt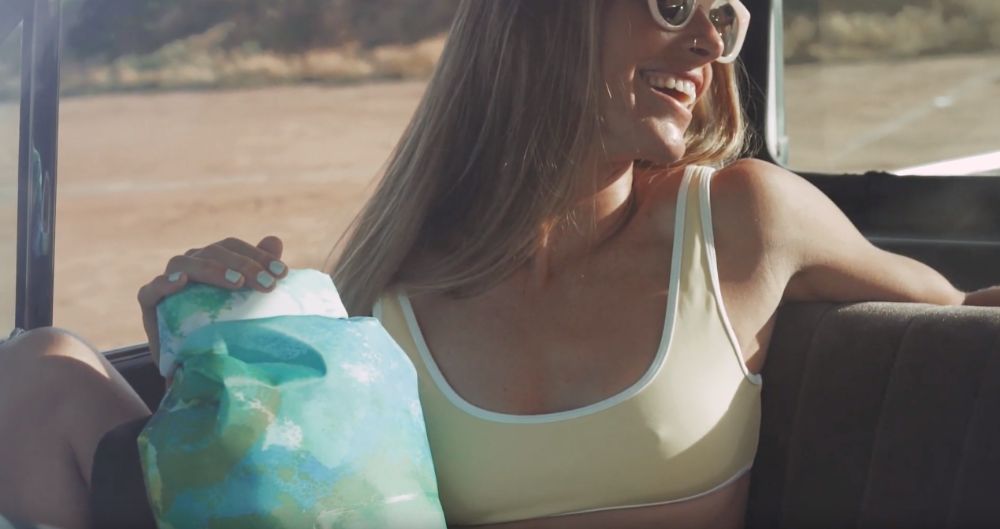 This is basically just an IceMule Mini 9L cooler but instead of a sling it uses backpack straps.
See latest price of the IceMule Jaunt at Amazon
IceMule Boss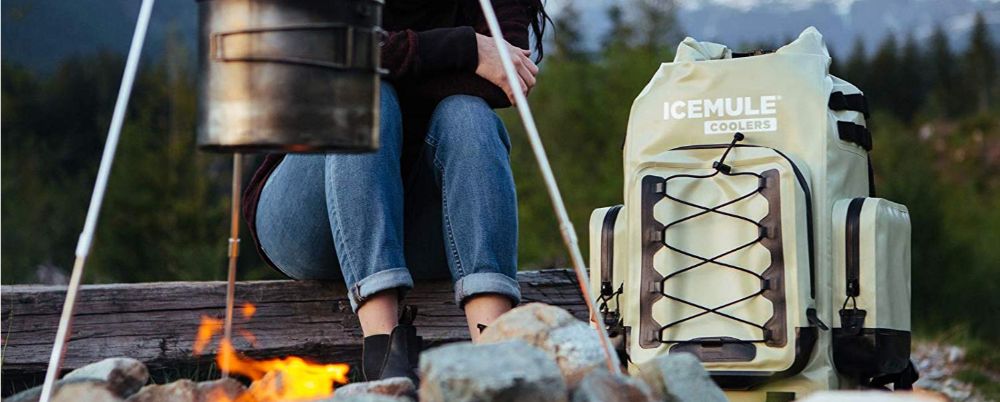 This is a heavy-duty large backpack that has better insulation and can hold ice for 3+ days.
It also has completely waterproof exterior pockets for keeping items dry. Something Yeti doesn't have.
Read my full IceMule Boss backpack review
IceMule Urbano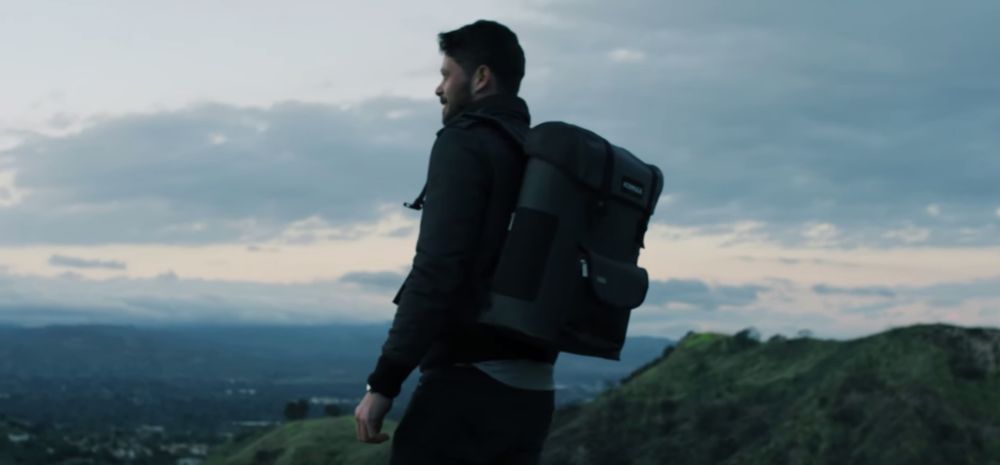 The Urbano is another backpack coolers that has better insulation and can hold ice for 3+ days.
The design makes it look a lot more like an urban backpack and less like a cooler. It also has multiple exterior pockets.
See latest price of IceMule Urbano at Amazon
IceMule Traveler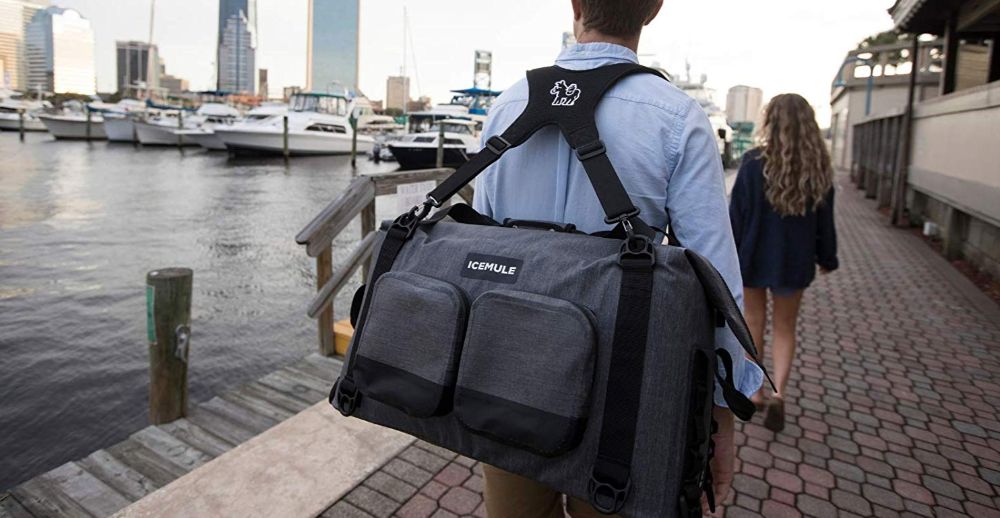 The Traveler is a duffel style cooler with better insulation and can hold ice for 3+ days.
This has a waterproof zipper instead of the roll down design and also has a strap that allows you to carry it like a backpack.
See latest price of IceMule Traveler at Amazon
Yeti Has A Better Build Quality

Yeti has one of the best build qualities of any cooler on the market. It is made from tough 820 denier nylon that is TPU laminated and RF welded to ensure it's waterproof and tear and puncture resistant.
These coolers are so durable they will last you years and can handle whatever punishment you throw at it.
IceMule coolers are not quite as durable as the Yeti.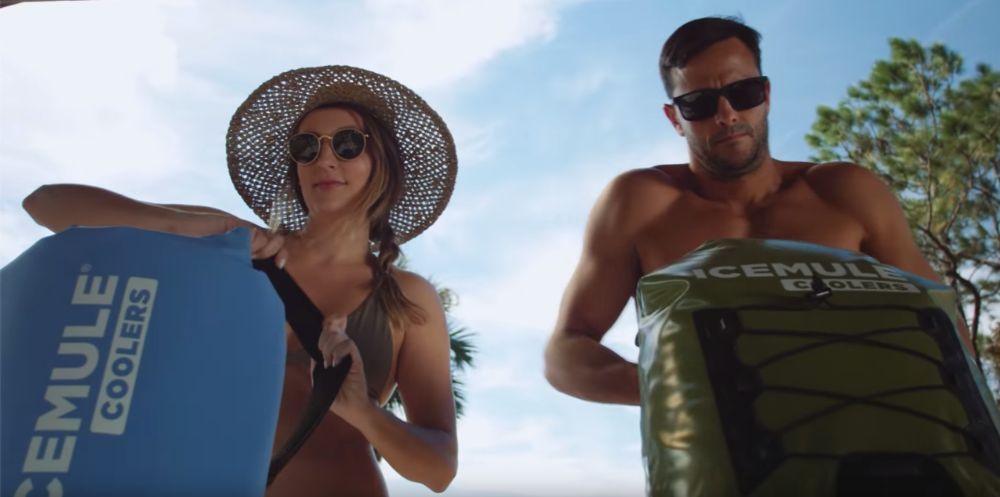 The Classic versions, while still waterproof, are not as thick and can be punctured a lot easier so you need to be careful.
The Pro versions are better, made from a heavy-duty 1000 D tarpaulin. These are more durable than the classic and a lot closer in build quality to the Yeti. But the Yeti still feels like a studier construction that will last longer.
Roll Top vs Zipper: Which Is Easier To Use?
IceMule coolers use a roll top and clip design, a lot like dry bags use, while Yeti uses a waterproof zipper design.
Which is easier to use and what are the pros and cons of each
Roll Top Design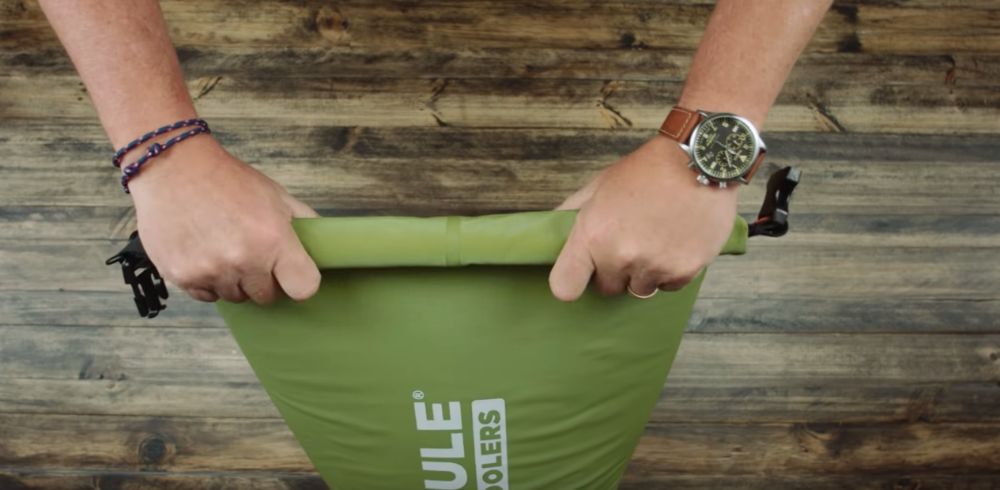 The roll top design is fairly straightforward and easy to use. Simply roll down the canopy and clip shut for a leak proof seal.
The good part about this is that it gives you a wide opening at the top of the cooler for loading and accessing your cooler.
The downside of this is it is time consuming and cumbersome to use as well as when unrolled it is quite high making your cooler quite deep and hard to reach into.
IceMule have also stated on their website that their roll top design isn't 100% waterproof:
"While our roll-top ensures easy access and is excellent at keeping contents insulated and ice cold, there will be moderate leakage if the cooler is tipped over for an extended period of time (gravity is a pretty powerful force). If you know your cooler is going to be tipped over for a long period of time, we recommend using ice packs instead of ice."
Zipper Design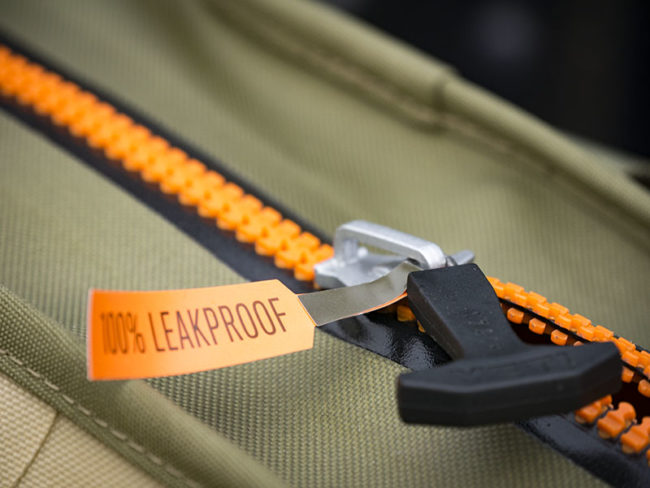 Yeti uses a waterproof zipper instead of a roll top, which I much prefer.
The zipper can be stiff and requires a fair amount of force to open and close. It also needs to be lubricated so it doesn't break and can be a point of failure.
But the Hopper Flip and BackFlip have wide open hinged lids so you get full access to the cooler without it making the cooler deep.
The Yeti zipper is also 100% waterproof so you don't need to worry about any leakages.
IceMule Is One Of The Most Comfortable BackPack Coolers

IceMule Pro coolers are extremely comfortable backpack coolers.
Their long form design and the way they sit on your body make them surprisingly easy to carry for how heavy they can get.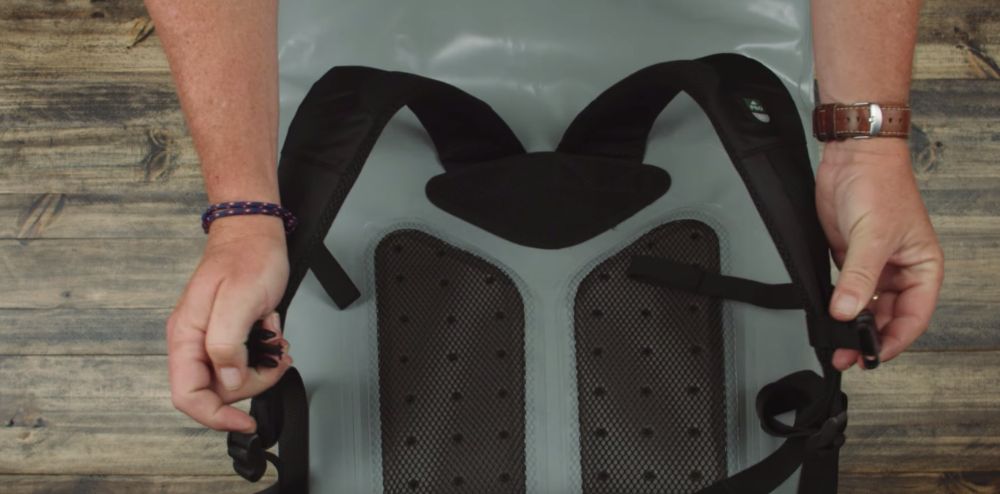 They have padded shoulder straps with breathable mesh both in the straps and on the back of the cooler.
It also comes with a sternum strap for extra support and better weight distribution.
Yeti BackFlip 24 coolers also have this long form design to help make them easier to carry on your back.
Yeti comes with thick padded shoulder straps as well as a sternum strap and detachable hip strap for even better support than the IceMule.
Who Is IceMule?

IceMule was actually started back in 2009 and has been making soft sided coolers even longer than Yeti has – they first released their Hopper Original in 2014.
They were started by James Collie when he has the inspiration for a high-quality backpack cooler that doesn't leak during a hike in Virginia one day.
In 2013 they raised money through Kickstarter to expand their line of coolers and introduce the pro version. They are still going strong today and it looks like they'll be around for a while longer.
Read more about IceMule on my IceMule questions answered page.
Other Features These Coolers Have
There are a few other extra features of note worth talking about on these coolers.
Reinforced Base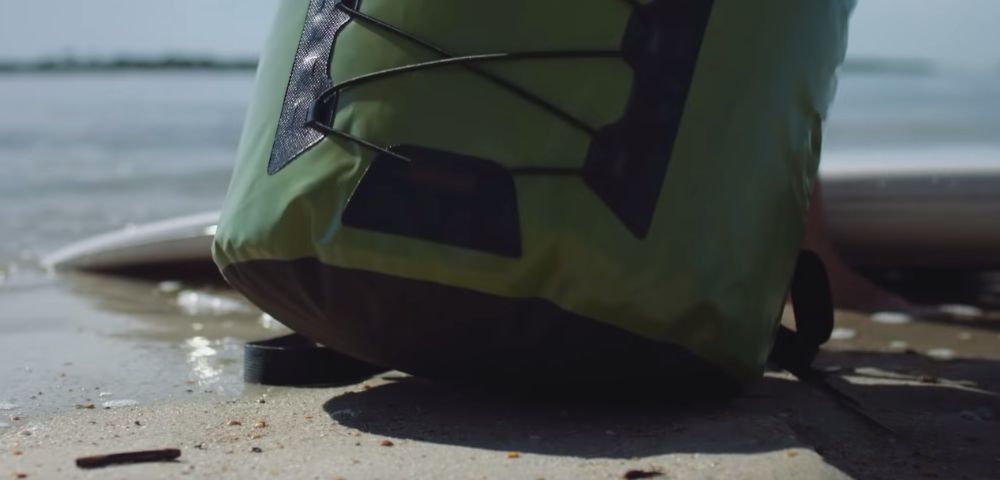 Both coolers have a strong reinforced base that can handle the extra wear and tear they receive whenever you put your cooler down on the ground.
The strong bases are tear and puncture resistant and will last you years.
Fold Down Design
IceMule coolers are unique from a lot of other soft-sided coolers in that they can be rolled down making them extremely compact to carry with you when not in use.
Great for storing them in small spaces or for packing them in your luggage for a holiday and then getting them out when you need to use it.
Air Valve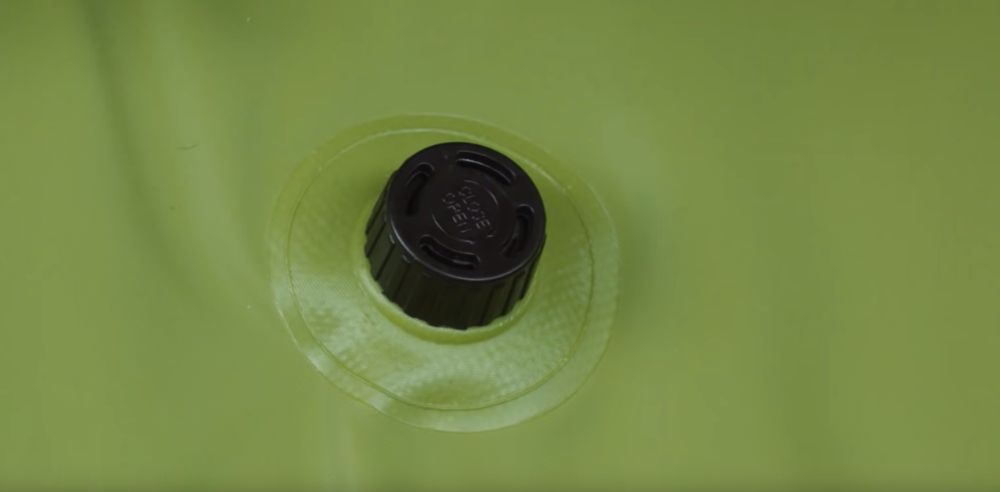 The IceMule comes with an air valve that allows you to take the air out of the insulation for storage or to even blow air into the insulation which apparently adds to the ice retention.
Tie Down Straps

Yeti coolers feature tie down straps so you can tie down your cooler to your car, boat, kayak, SUP or whatever vehicle you're in and the cooler won't move around or tip over.
IceMule coolers don't have any tie down points.
HitchPoint Grid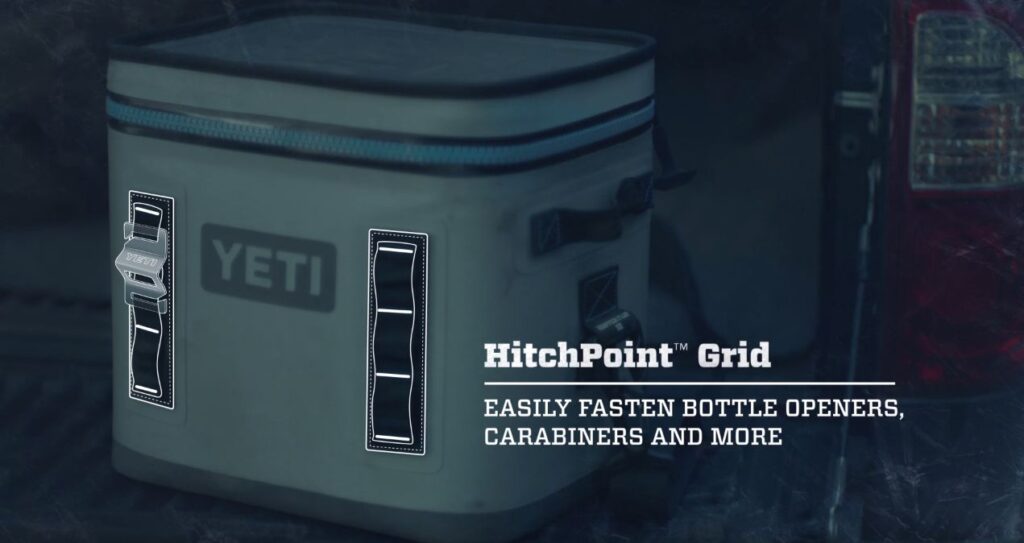 Yeti Coolers feature a HitchPoint grid loop system of the outside of their soft sided coolers.
This allows you to add accessories like the SideKick Dry or Yeti bottle openers or you can use the loops to attach carabiners and other items.
Bungee Chord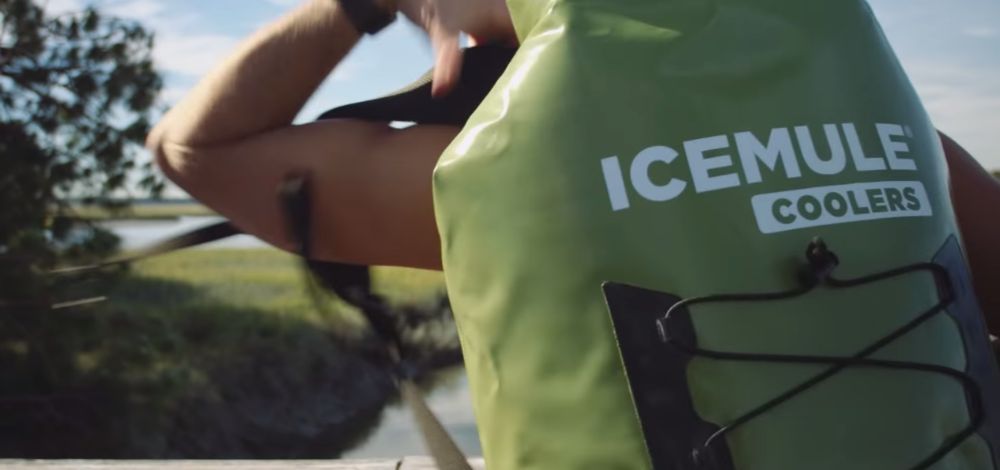 The IceMule Pro has a bungee chord on the outside for carrying different items.
I've personally never really understood the use for these bungee chords or what exactly you can carry in them, but they are there if you need them.
Carry Handles

Yeti coolers don't have have the shoulder straps or backpack straps but they also have single hand carry handles on the lid or towards the tops of their coolers as well as side carry handles for dual hand carrying or carrying with a friend.
IceMule coolers don't have any carry handles other than the sling or backpack straps on the cooler.
Other Alternatives To IceMule
IceMule isn't the only soft-sided cooler alternative to the Yeti. There are a lot of high-quality soft sided coolers out there and I've reviewed almost all of them.
Here are a few recommendations for other coolers you should check out if you feel the IceMule or the Yeti isn't quite for you.
Polar Bear Deluxe Coolers
Polar Bear coolers are another cheaper alternative to Yeti. They have a waterproof design and can actually hold ice longer than Yeti coolers.
They come in multiple sizes and also have a backpack version and the zippers on them is leak proof.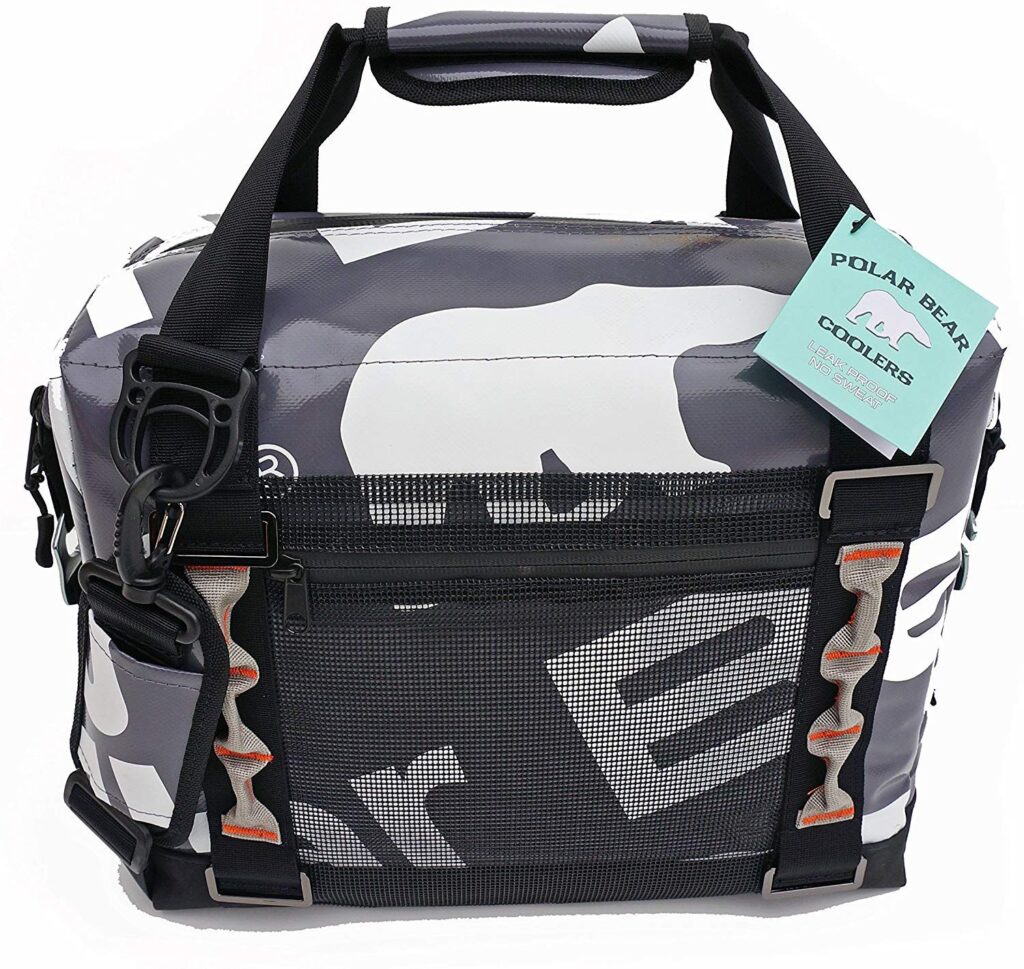 See the latest price of Polar Bear Deluxe coolers at Amazon
Grizzly Coolers
Grizzly coolers are one of my favorite value-for-money coolers. They have similar ice retention to the Yeti – read the full Grizzly vs Yeti soft cooler comparison – and are also made from high-quality durable fabric.
They have multiple exterior pockets for carrying extra items and they are extremely affordable for how good they are. Like AO Coolers they don't have a waterproof zipper but this is their only major downside.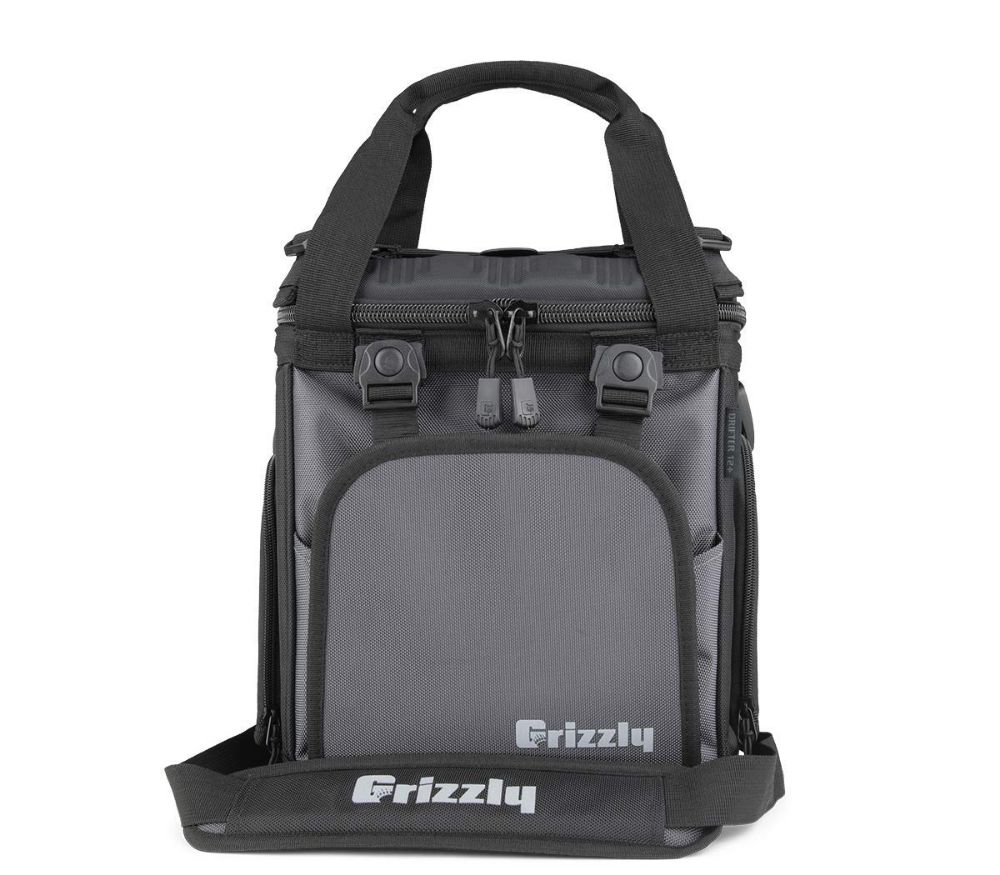 See just how cheap Grizzly coolers are at Amazon…you'll be surprised
Engel HD30: Best Ice Retention
The Engel HD30 has the best ice retention out of any cooler I have reviewed. Holding ice so long it can outlast even some of the best hard sided coolers.
Click here to see how long the HD30 can hold ice…it's crazy.
The Engel HD30 is also made with similar durable materials to the Yeti coolers, making it ultra durable. Plus it sells for about $100 less than the Yeti.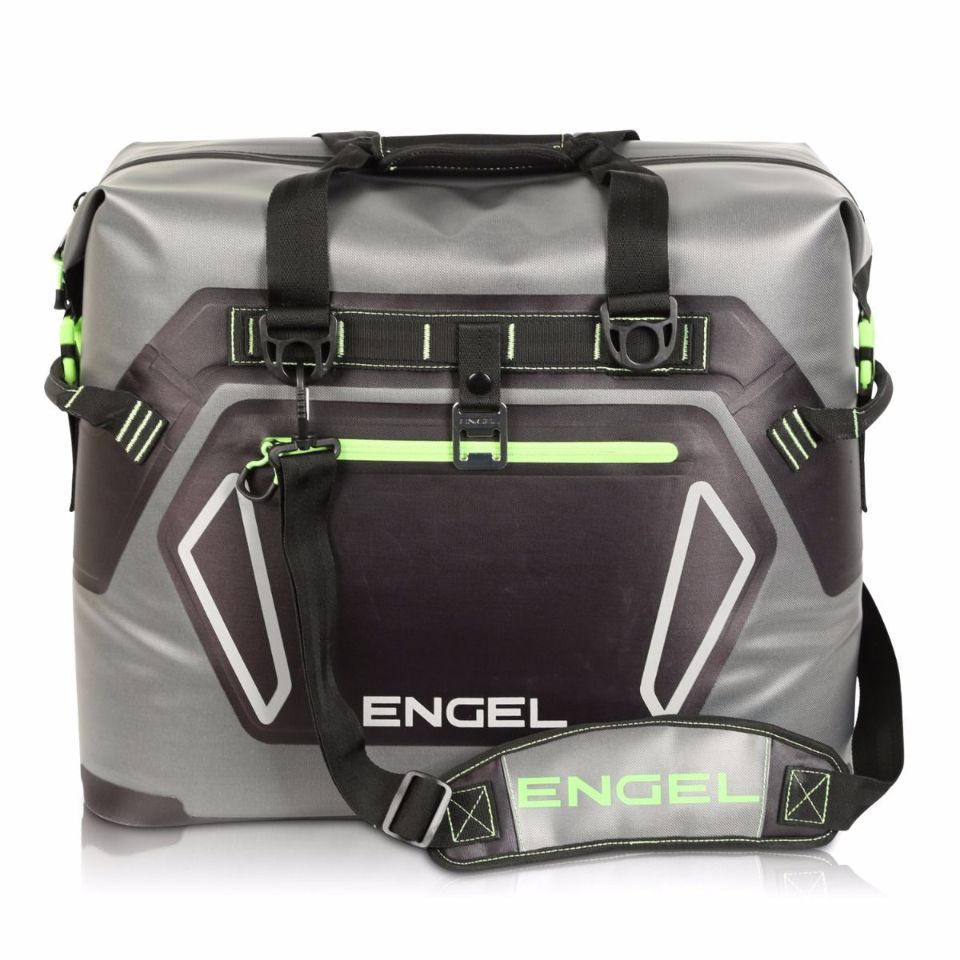 See the latest price of the Engel HD30 at Amazon
IceMule vs Yeti: Which Cooler Should You Buy?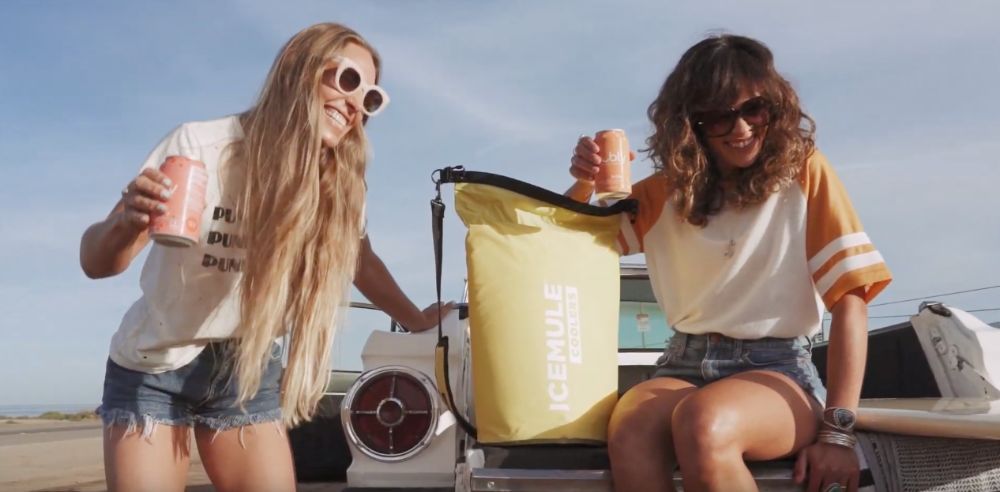 It's clear that Yeti coolers are superior to IceMule coolers in both ice retention and durability.
However, IceMule coolers sell for a tiny fraction of the price and offer a high-quality alternative to Yeti for those who are on a budget.
Which cooler is best for you will depend on what your budget is as well as what you're looking for from a soft-sided cooler.
If you're looking for 3+ days of ice retention then the IceMule won't suit you as it doesn't hold ice longer enough.
If you're looking for a comfortable and portable cooler for day trips, short adventures/hikes or picnic afternoons at the beach then the IceMule will be good enough for you and save you some money.
If you're interested in buying an IceMule cooler or a Yeti cooler simply click my affiliate links below to see the latest prices for these coolers at Amazon.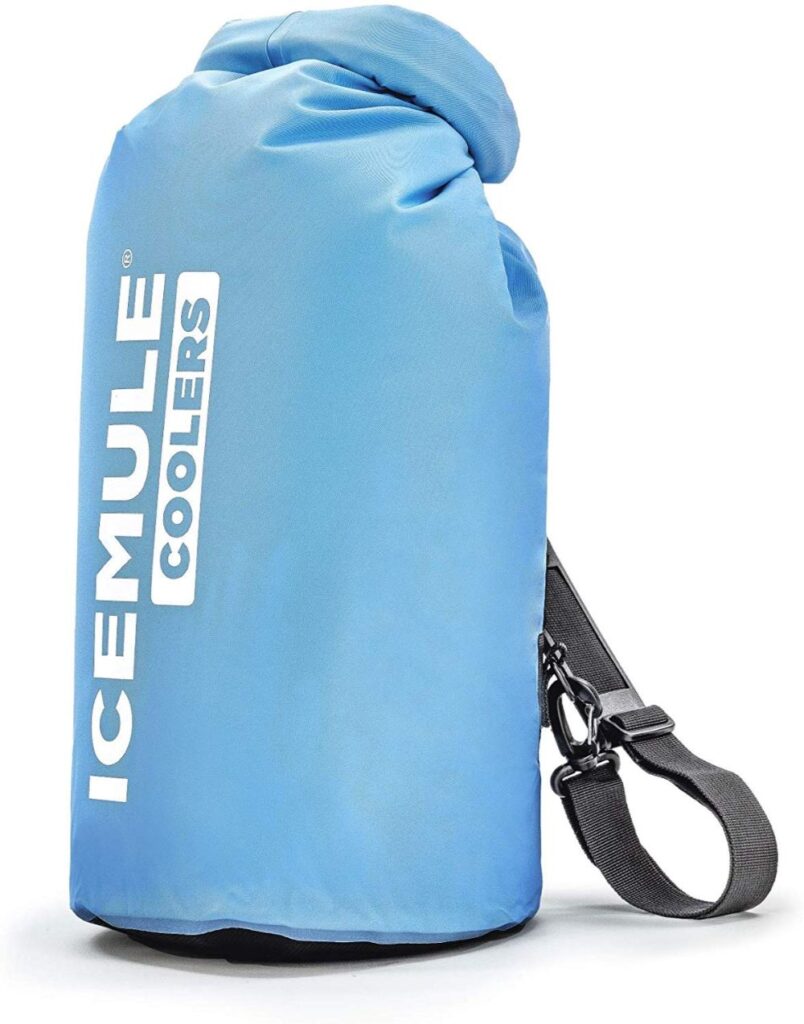 See the latest prices of IceMule Classic coolers at Amazon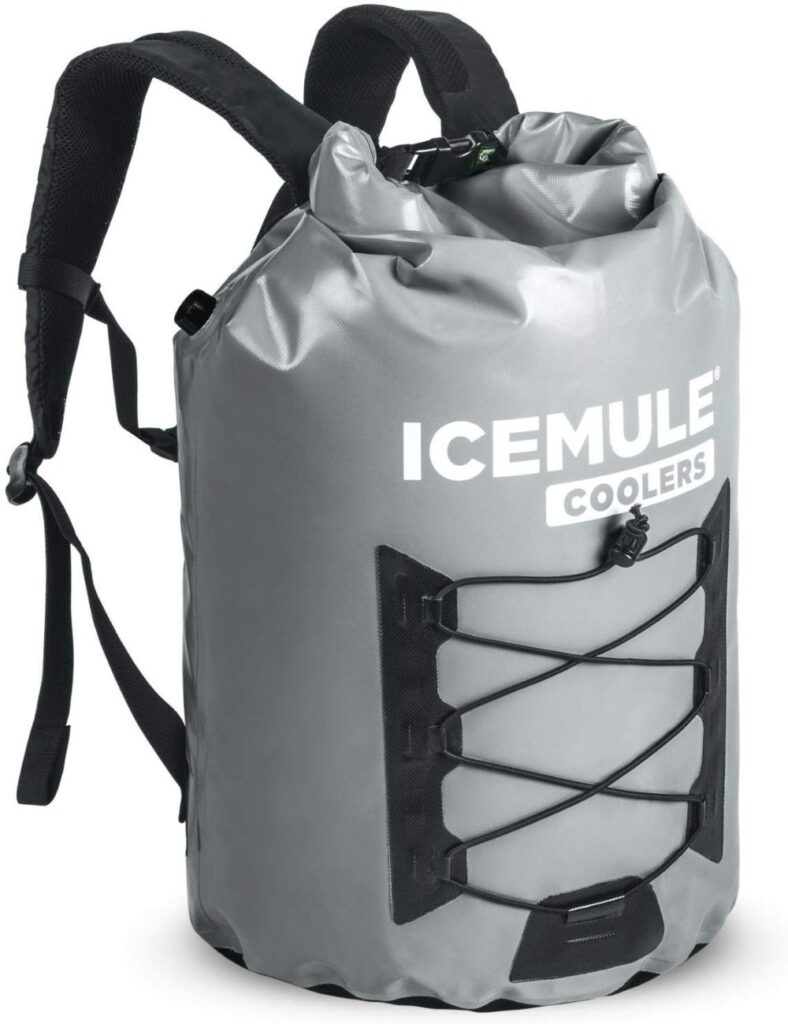 See the latest prices of IceMule Pro coolers at Amazon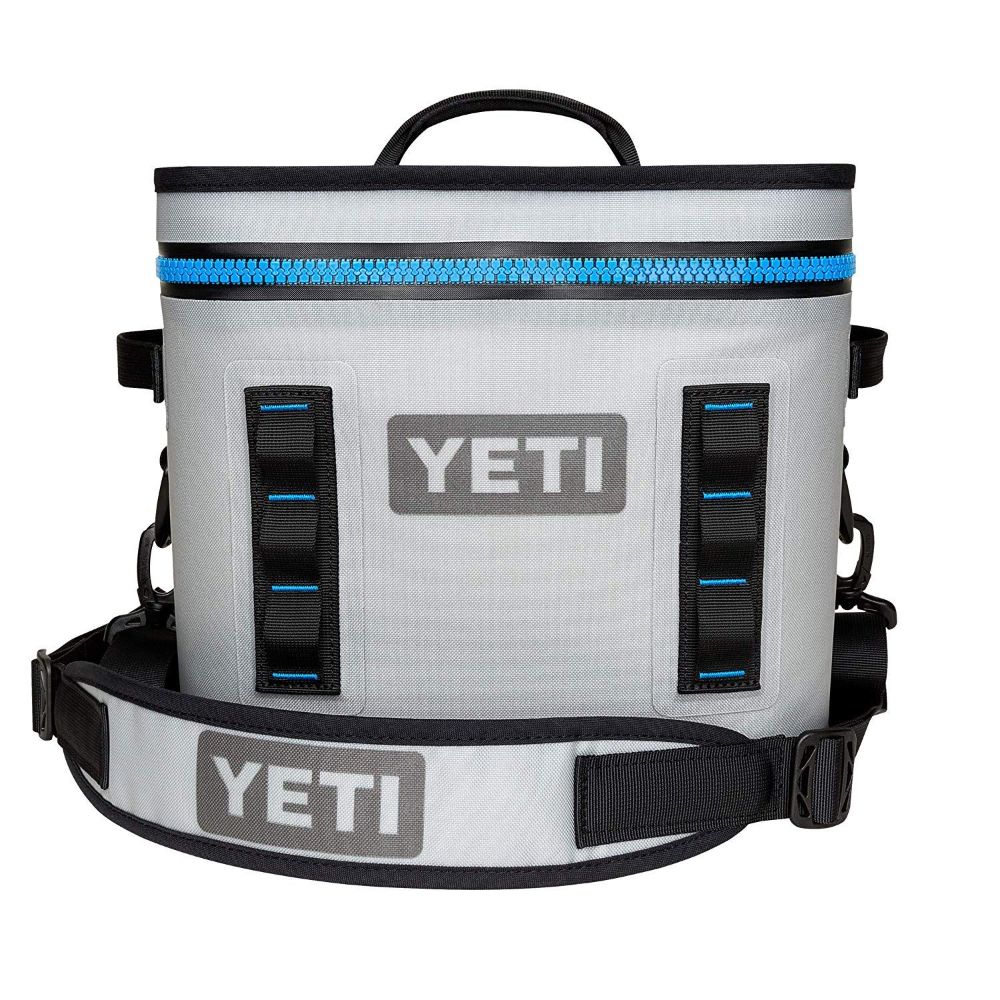 See the latest price of all Yeti soft coolers at Amazon