Grizzly and Yeti are two of the biggest names in coolers but when it comes to the Grizzly Drifter vs the Yeti Hopper soft sided coolers which range of coolers is better and which offers the best value for money?
Grizzly Drifter soft sided coolers offer similar ice retention performance to Yeti soft coolers but sell for a fraction of the price. Grizzly coolers feature handy external pockets while Yeti have none, but Yeti coolers have a waterproof zipper whereas Grizzly doesn't. Grizzly offers better value for money overall but both coolers are great.
In this head-to-head cooler comparison we'll look at the difference between the two soft sided coolers so you can decide which one is best for you and your budget.
Let's Start With Price
I think it's important to start with price because there is a large difference between the Grizzly soft coolers and the Yeti soft coolers, with Grizzly being significantly cheaper.
For those looking for a high-performance cooler but are on a tight budget then this may be a deciding factor.
Below you can see a comparison between the Grizzly and the Yeti soft coolers in terms of their price
You can also click the price links (my affiliate links) to see the products on Amazon and confirm the pricing, as I found different colors can have different prices and some colors are cheaper than other.
Grizzly Drifter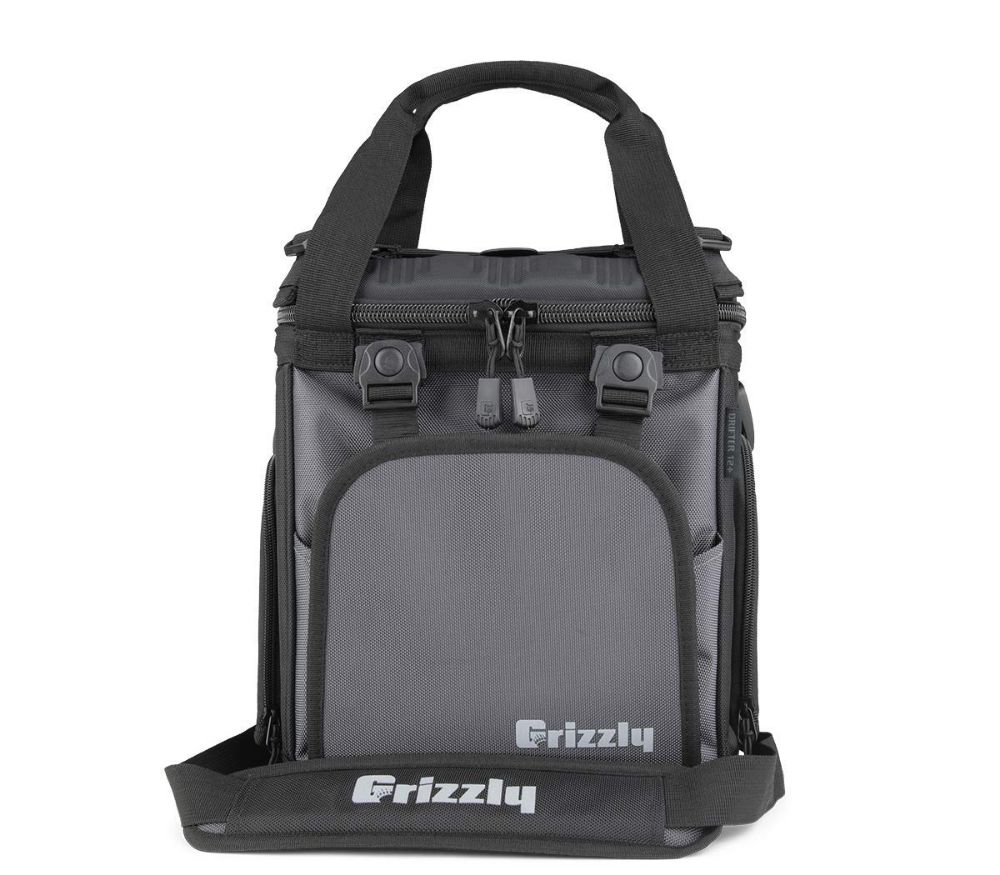 Grizzly Drifter 12:
---
Grizzly Drifter 12+:
---
Grizzly Drifter 20:
Yeti Hopper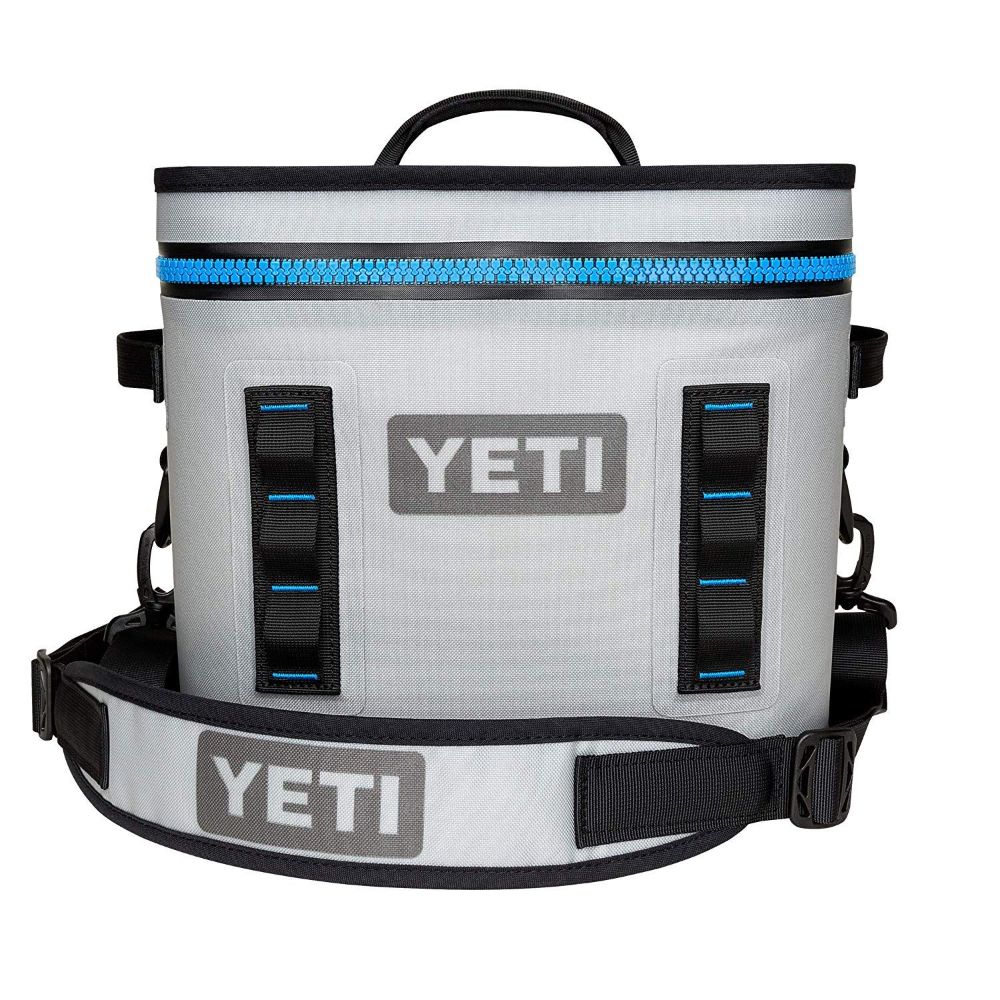 Yeti Hopper Flip 8:
---
Yeti Hopper Flip 12:
---
Yeti Hopper Flip 18:
As you can see Grizzly coolers are less than HALF the price of Yeti coolers!
This means you could effectively buy 2 Grizzly coolers for the price of 1 Yeti and still have some money left over.
This is a huge difference in price but what I really like is that Grizzly haven't massive sacrificed on quality like the cheap Ozark Trail soft sided coolers. They are still good quality coolers but they just sell for a fraction of the price of other high-end coolers because they lack a few features that you may not even need.
I am actually shocked at how affordable these Grizzly coolers are compared to Yeti and other brands. Click here to see just how affordable they are at Amazon.
Ice Retention Is Surprisingly Good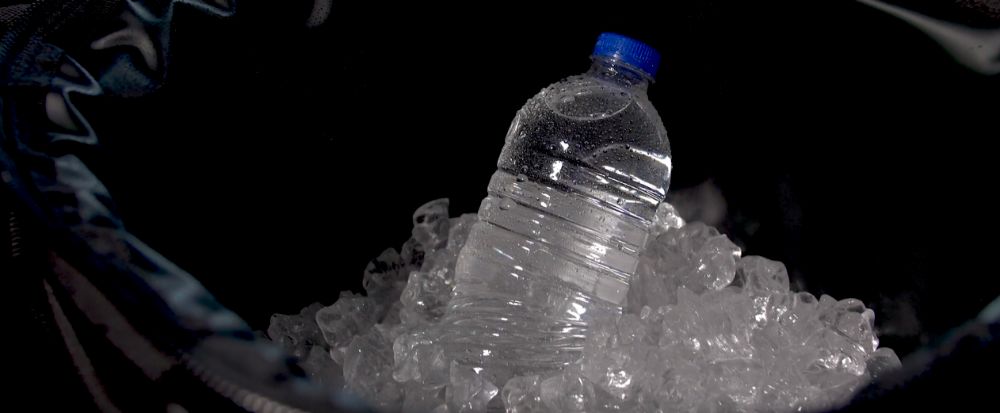 Given the price of the Grizzly I would have personally expected the ice retention to be worse than they Yeti. But a few different ice tests have been done that have proven that the Grizzly soft sided coolers can keep ice just as long as the Yeti and may actually keep ice a tiny fraction longer.
You can expect 2-3 days of ice retention out of both of the coolers with the larger sizes generally keeping ice longer than the smaller sizes when they are full of ice.
Grizzly coolers have 1.5 inches of EVA foam on the walls, base and lid of the cooler. This is what gives them such good ice retention.
Grizzly Coolers Aren't Watertight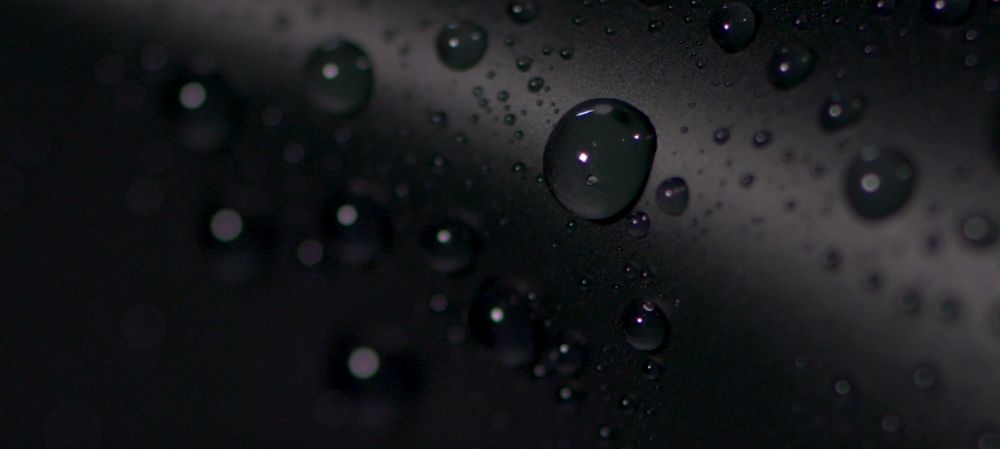 This is the major difference and downside of the Grizzly soft coolers when compared to the Yeti.
Grizzly have a heavy duty zipper, but the zipper is NOT watertight. Which means water will leak out of it when the cooler is tipped or if you're driving and water is sloshing around inside your cooler it will leak/splash out wetting yourself or your vehicle.
Yeti coolers have a completely waterproof HydroLock zipper that when closed doesn't let any water in or out. This is a nice feature to have and means you don't have to worry about any water spilling in your car. However, it does make the zipper a lot harder to open.
Yeti zippers require lubrication to open and close without breaking and you need to use a lot of force to open them.
Grizzly zippers on the other hand are much easier to open and close making the cooler easier to use.
So while them not being waterproof is a downside, the ease of use of the zipper is a definite positive.
External Storage Compartments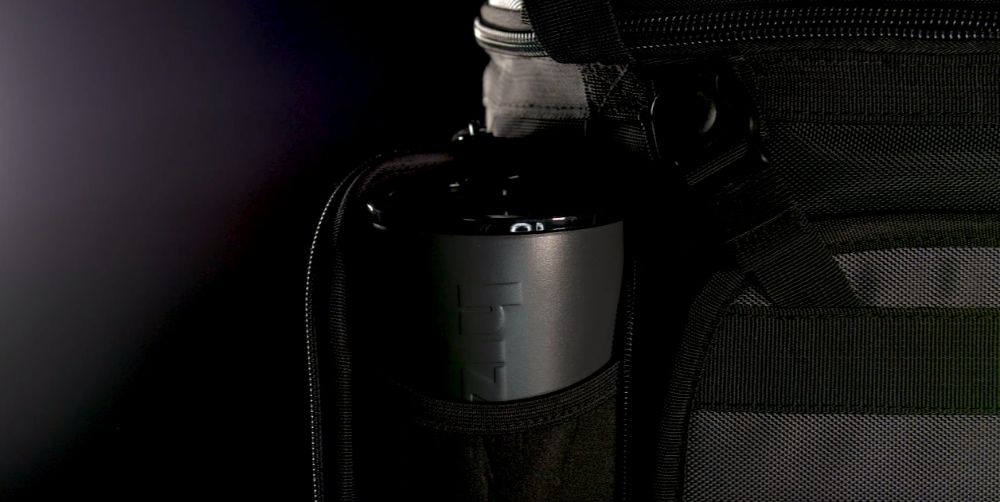 Yeti soft sided coolers don't have any external storage compartments. They do have a molle-like webbing and you can add on the Yeti Sidekick Dry pouch but that'll cost you an extra $50.
Grizzly soft sided coolers have multiple external storage compartments.
The Drifter 12+ and Drifter 20 both have expandable front pouches, a spot for a water bottles, side zipper pouch and back zipper pocket. Add to that a stretch lid canopy for holding in extra items and that all adds up to a lot of storage.
The Drifter 12 has a front and back zipper pocket and water bottle holder but no expandable pouch or stretchy lid canopy due to it's design where the zipper is on top.
This makes the Grizzly a lot more practical if you want to carry extra items like phones, wallets, keys, dry food or any other bits and bobs that you don't want in the main compartment of your cooler.
Durability and Build Quality

Both of these coolers are made from high-quality fabrics that are waterproof, puncture resistant and are designed to last a long time.
Yeti coolers are made from a heavy-duty 840D nylon that is TPU laminated to make it extra strong and waterproof. The Yeti also uses RF welding to weld the fabric together to make the seams stronger.
Grizzly coolers are made from a ballistic polyester that is also waterproof and heavy duty.
Nylon is softer and stronger than polyester so it is likely that the Yeti is tougher and will last a bit longer than the Grizzly.
Yeti coolers are also backed by a 3-year warranty whereas Grizzly coolers only come with a 2 year warranty.
Extra Features
There are also some other notable features that these coolers have, either in common or separately, that you should be aware of before buying.
Grizzly Comes With A Built In Bottle Opener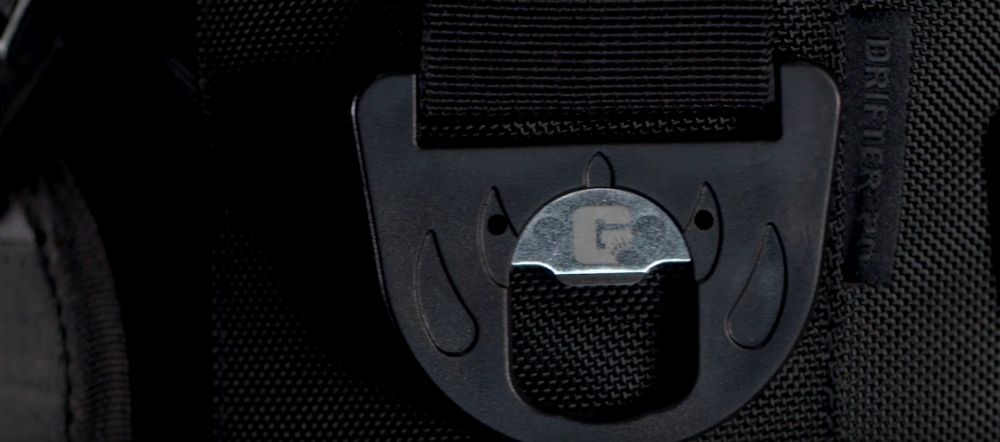 It's a little perk but Grizzly Drifter coolers come with a built in bottle opener on the outside of the cooler.
It's really handy to have a bottle opener attached so you never have to go looking for your bottle opener to open your beers.
Yeti doesn't come with one but you can buy Yeti bottle openers at an extra cost that connect to the Hitchpoint Grid on the outside of the cooler
Shoulder Straps and Carry Handles

Both the Yeti and the Grizzly both come with detachable shoulder straps making the cooler ultra portable and allowing you to carry it whilst keeping your hands free.
The Yeti comes with a strong handle on the lid and the Grizzly comes with side handles that meet in the middle so you can carry it with one hand or get a friend to help you when it's full.
Reinforced Base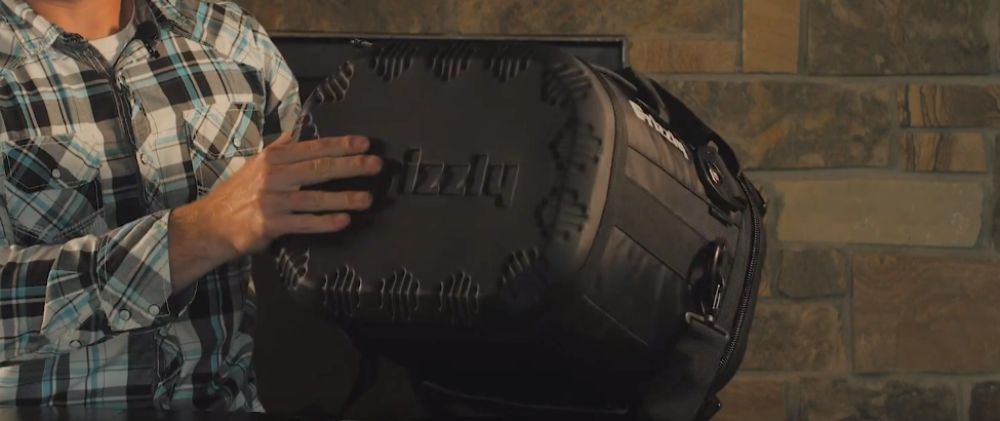 Both coolers come with a strong reinforced base. This is the area of the cooler that is going to have the most wear and tear and so this is important to ensure it doesn't rip or break when you place it on the floor.
Tie Down Points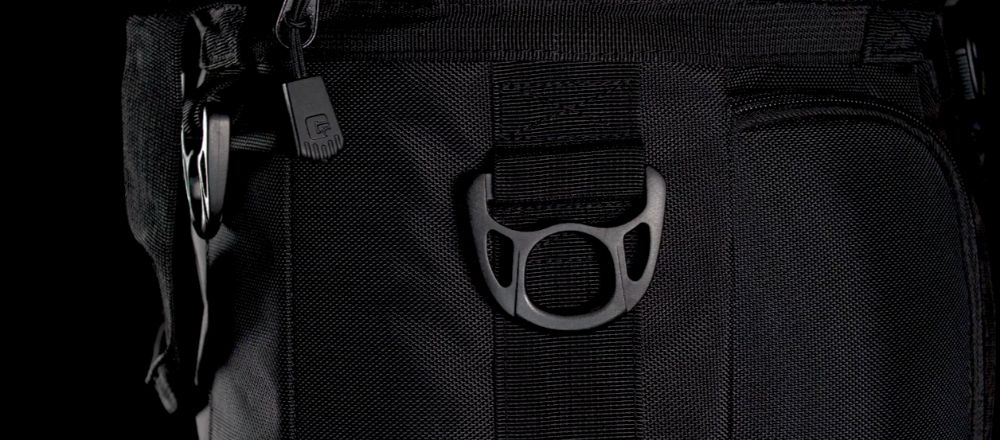 Both coolers come with tie down points so you can strap the coolers to you car, van, truck, boat, bike or kayak and not have to worry about it falling over or moving around.
Waterproof Bag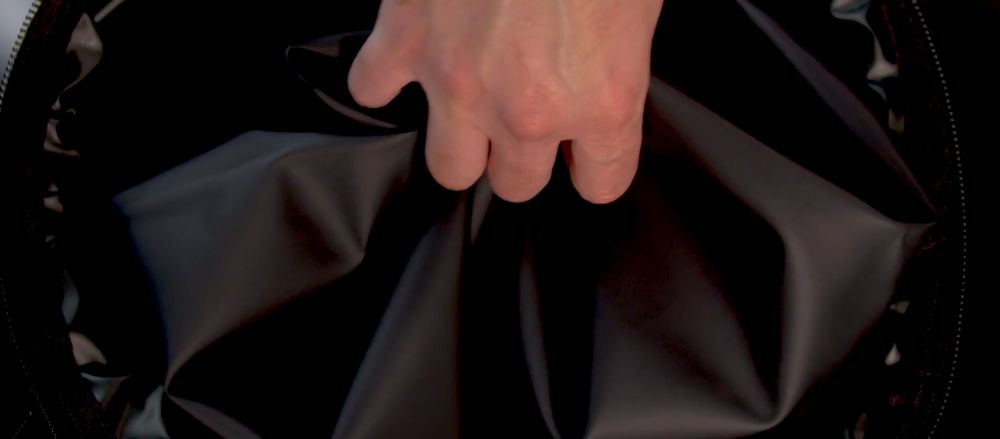 The Grizzly Drifter 20 comes with a watertight bag that you can use to keep items completely dry. It is detached from the cooler so you can take your items out and use the bag separate to the cooler if you want.
HitchPoint Grid System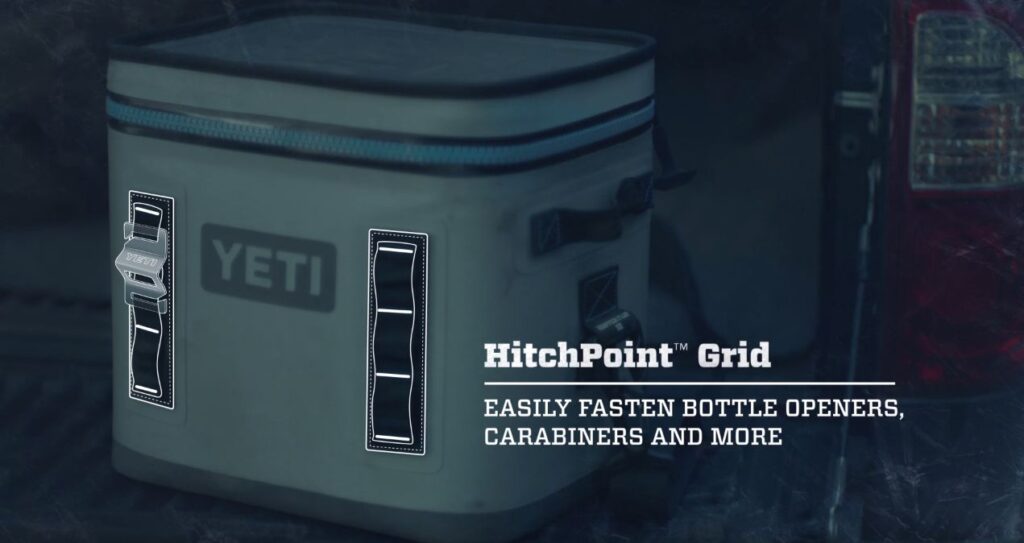 The Yeti Hopper range of coolers all come with the HitchPoint Grid system which is a molle-like system that can be used to add different Yeti accessories like the SideKick Dry.
FDA Approved Food Grade Inner Lining
Both coolers have an FDA approved food safe inner lining. This means the plastic won't put any toxins into food or drink that comes in direct contact with it.
So feel free to put fruit in the cooler or even eat the ice before it melts. These coolers have you covered.
Grizzly Lining is Loose While Yeti's is Fixed
Another difference between these two coolers is that the inner lining of the Grizzly is loose, meaning you can almost completely pull it out of the cooler. This is apparently meant to make it easier to clean but it can be a little annoying to have to push it back in and it can be quite loose.
The Yeti inner lining is fixed in place and glued on tight so it doesn't come off or move around. I personally find this easier to clean and manage.
Other Soft Sided Cooler Alternatives
There are a quite a few other soft sided cooler alternatives out there. I wouldn't recommend all of them as some of them are low quality but below are a couple of decent options if the Grizzly or Yeti don't seem right for you.
Engel HD30: Best Ice Retention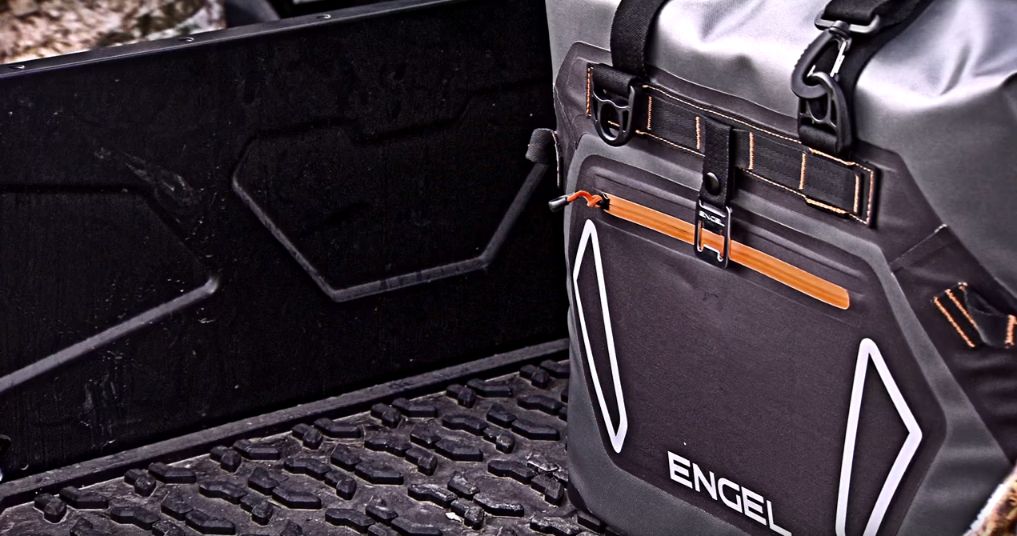 While the Grizzly and Yeti can keep ice for 2-3 days the Engel HD30 outperforms all other soft sided coolers and can keep ice for up to 4.5 days! That rivals even some hard sided coolers.
It uses vacuum seal technology combined with lots of insulation to achieve this result.
It's also super durable using the same type of fabric as Yeti Hopper coolers.
All of this for about $100 less than a Yeti Hopper. Definitely one to consider.
Read my full Engel HD30 vs Yeti Hopper Review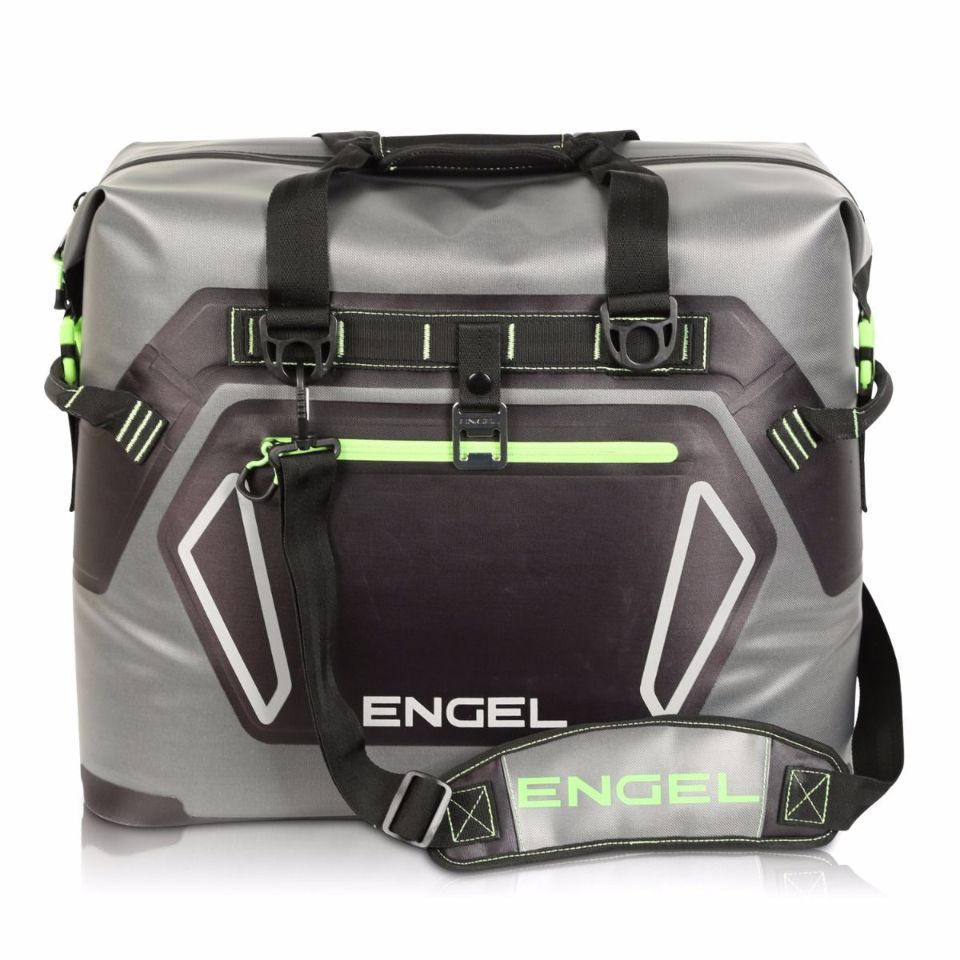 See the latest price of Engel HD30 coolers at Amazon
RTIC Soft Packs: Affordable Option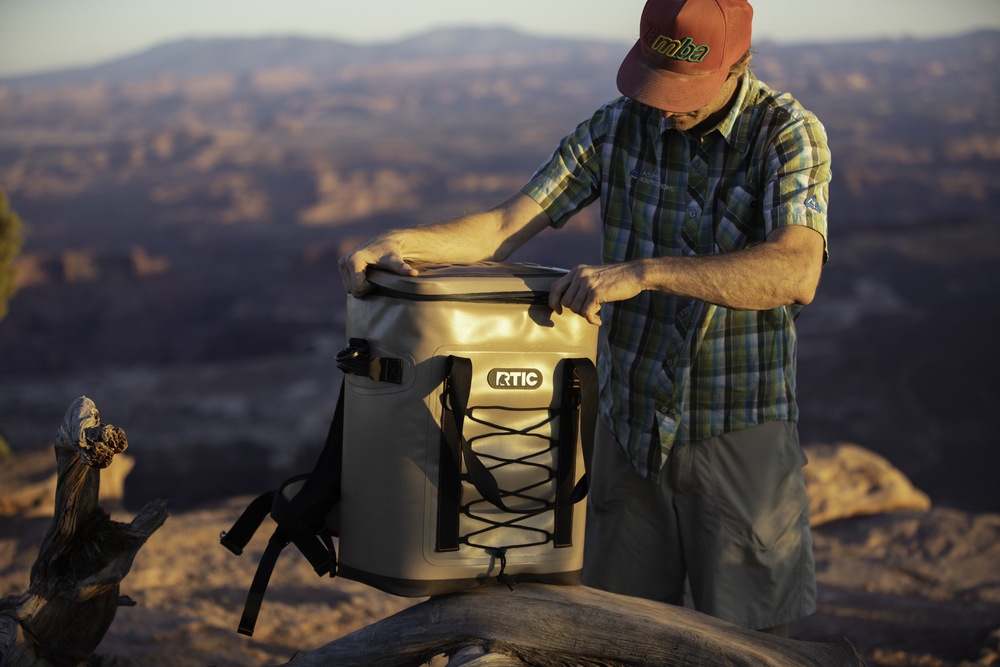 RTIC Soft Pack coolers have better ice retention than Yeti and Grizzly soft coolers and they sell for a similar price to the Grizzly Drifter coolers.
RTIC coolers have a waterproof zipper, so if you're looking for that in a budget cooler then this is a great option.
The durability isn't quite as good as Yeti and there are less pockets to the Grizzly, but it's a good quality soft sided cooler for an affordable price.
Read my full RTIC Soft Pack vs Yeti Hopper review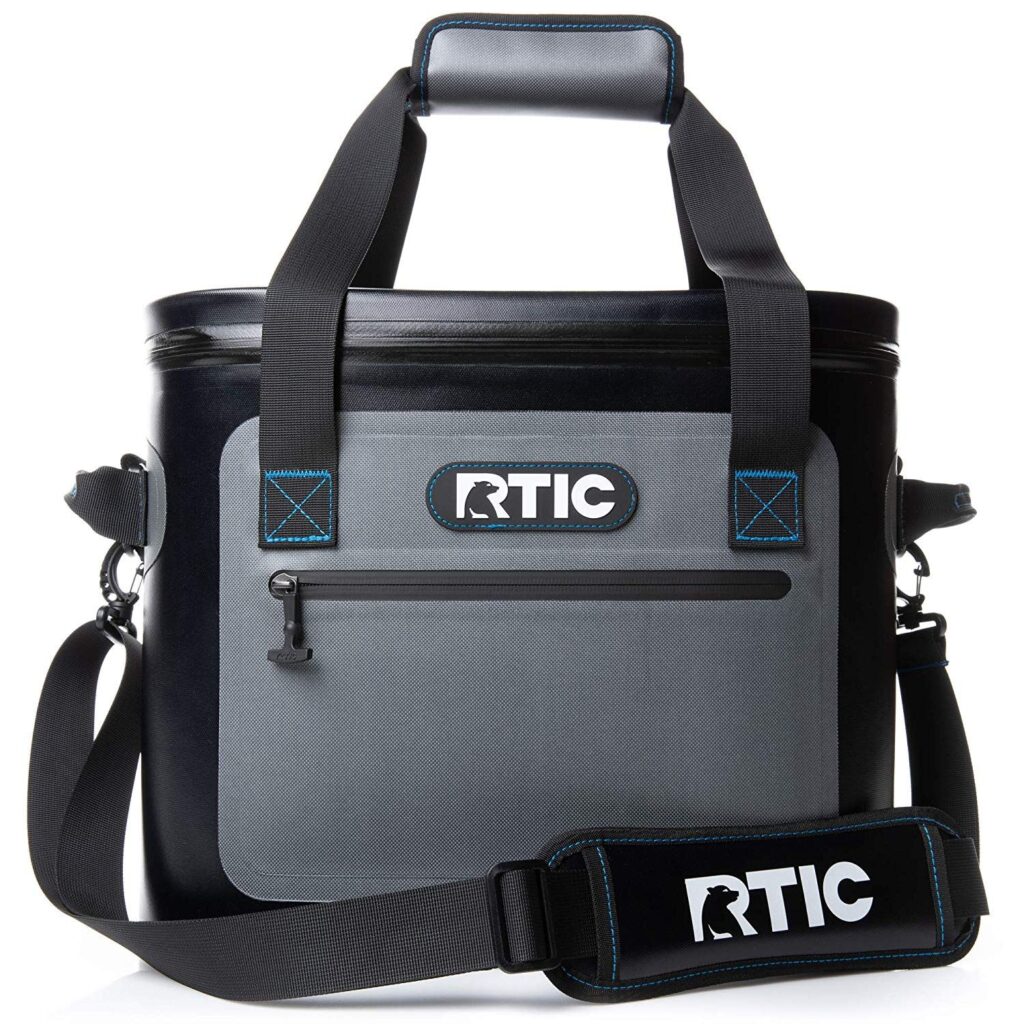 See just how cheap RTIC soft coolers are at Amazon
Grizzly Drifter vs Yeti Hopper: Which Is The Better Soft Sided Cooler?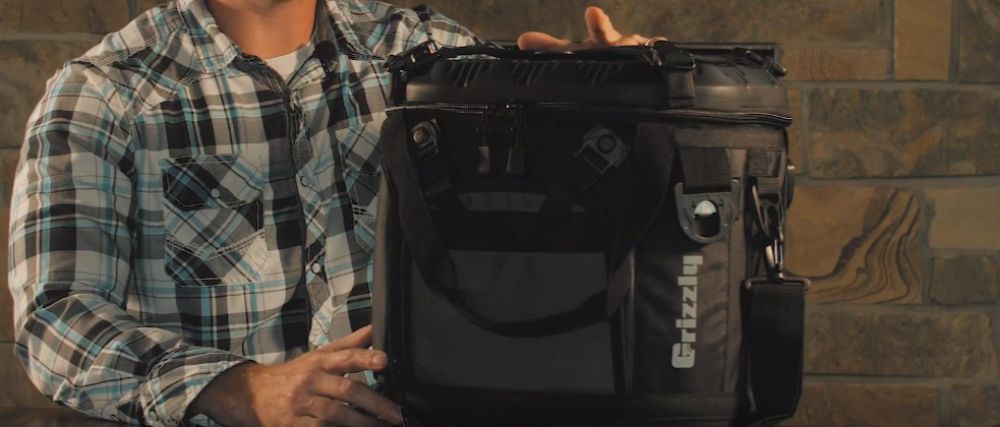 It's quite difficult to say which of these two coolers is objectively better. Both of them have pros and cons compared to each other so ultimately it's going to come down to personal preference and budget which cooler you decide to go with.
Yeti has a waterproof zipper and has a higher build quality and is backed by a longer warranty. It is also a better known brand and personally I like the design better.
Grizzly on the other hand isn't watertight but it does have lots of external pockets. Plus the main benefit of the Grizzly is how much cheaper it is than the Yeti.
It's significantly cheaper than the Yeti and is also cheaper than a whole bunch of other Yeti Hopper alternatives like Engel and Pelican.
But while it sacrifices on waterproofing it doesn't seem to sacrifice on overall quality and is still a high-quality and durable soft sided cooler that I would be happy to recommend to anyone on a budget.
If you want to see the latest prices of the Grizzly Drifter coolers or the Yeti Hopper coolers then simply click my affiliate links below to be taken to Amazon where you can see latest pricing as well as customer reviews.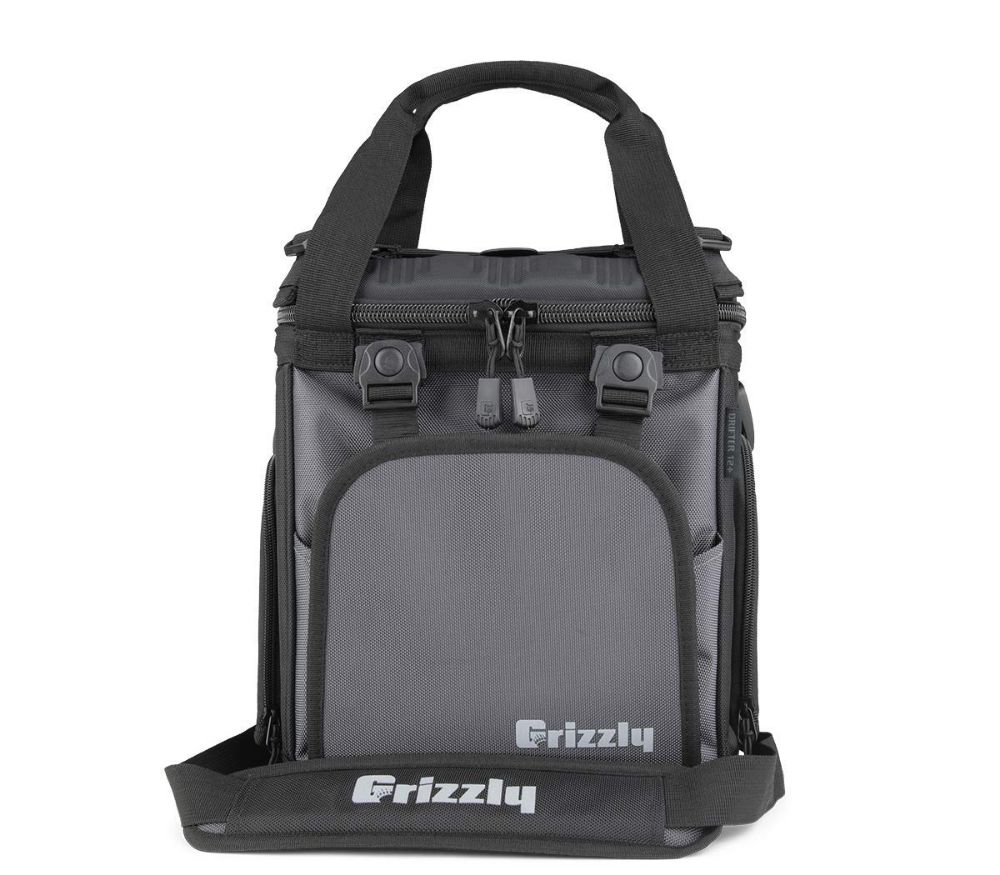 See latest prices of Grizzly Drifter coolers