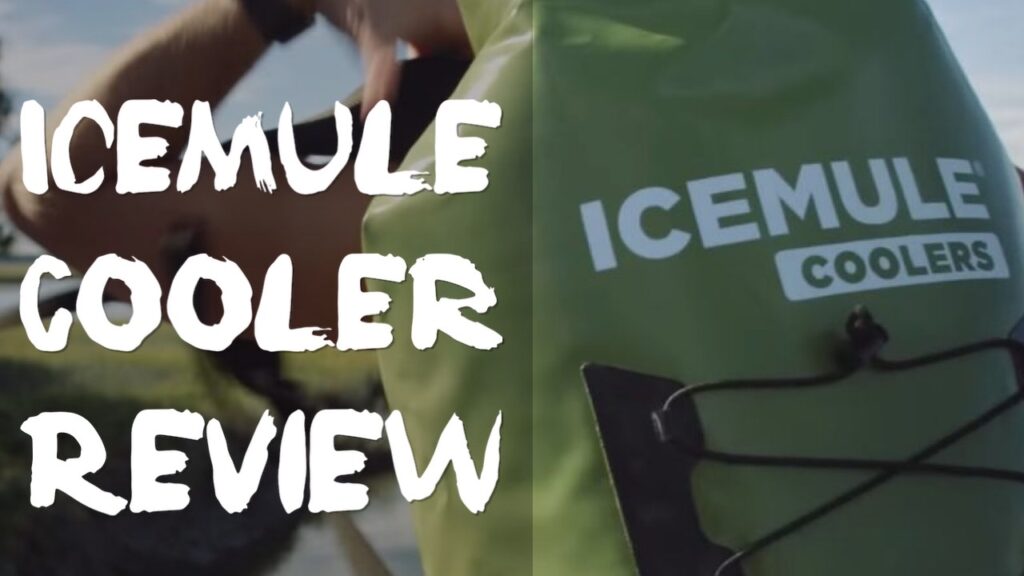 IceMule coolers offer a mixture of affordable and premium high-performance soft sided and backpack coolers that suit a range of people and activities.
In this IceMule cooler review we'll look at the different IceMule soft coolers and whether or not they are any good. We'll dig into the features – like the roll down leak proof design, the durability as well as how long they can keep ice for.
If you're wondering whether or not you should buy an IceMule cooler and if IceMule coolers are any good then this is the review for you.
6 Different Types of Coolers
IceMule coolers come in 2 main types of coolers – IceMule Classic and IceMule Pro – but they also have 4 other styles as well including the Jaunt, Traveler, Urbano and Boss.
The IceMule Classic, Pro and Jaunt are budget soft-sided and backpack coolers that will give you 1-1.5 days ice retention.
The IceMule Traveler, Urbano and Boss are more premium coolers for a more premium price and will give you 3+ days of ice retention as well as some other premium features.
IceMule Classic Coolers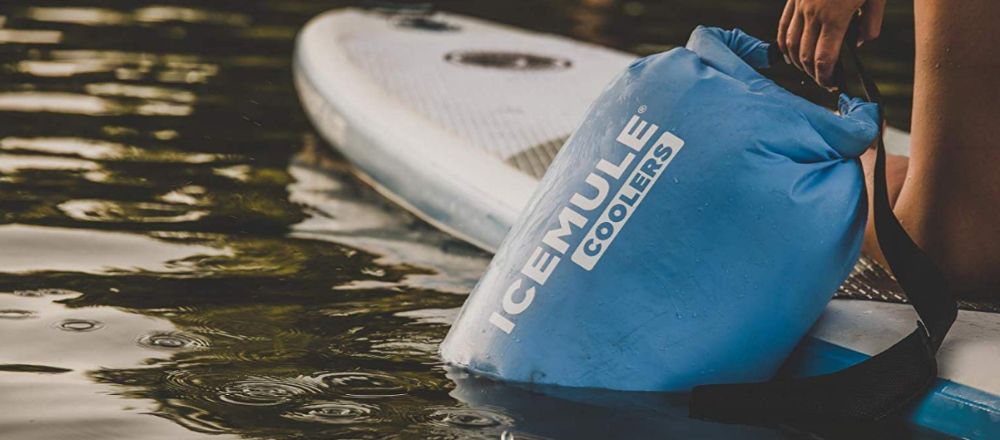 These were the first coolers IceMule ever made. They feature a waterproof exterior, leak proof roll down design as well as a shoulder sling for easy hands free carrying.
These come in small sizes, starting at 9L and going up to 20L, and aren't quite as durable as the IceMule Pro coolers but they are a great entry level cooler and super portable.
See the latest prices on IceMule Classic coolers at Amazon
IceMule Pro Coolers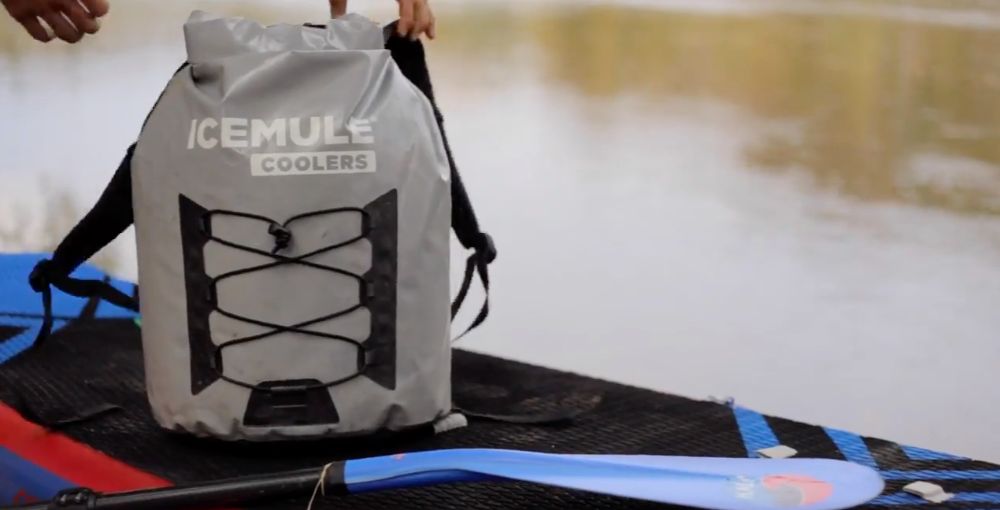 IceMule Pro coolers are extremely similar to IceMule Classic coolers except that they have packpack straps (instead of the sling) as well as a thicker more heavy-duty tarpaulin exterior.
These coolers come in larger sizes, starting at 23L and going up to 40L, but they still use the same insulation as the Classic coolers so have similar ice retention.
See the latest prices on IceMule Pro coolers at Amazon
IceMule Jaunt Mini Backpack Cooler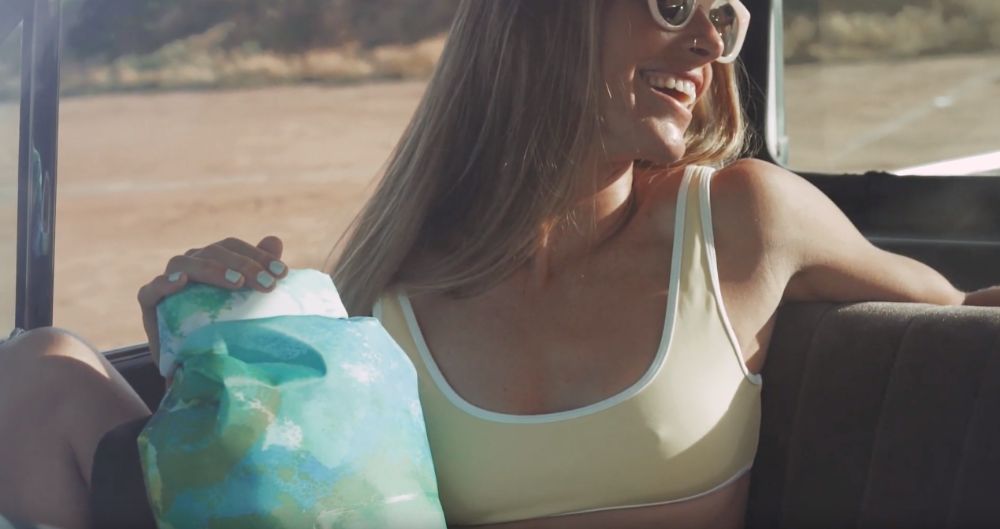 The IceMule Jaunt is basically just an IceMule Classic, with the same exterior, except it has backpack straps instead of a sling and it comes it fun vibrant colors.
It's a good mini backpack and I can see this being popular with females who love going on picnics or adventures and wants to be able to carry their drinks with them hands free.
See the latest price for the IceMule Jaunt at Amazon
IceMule Boss Premium Backpack Cooler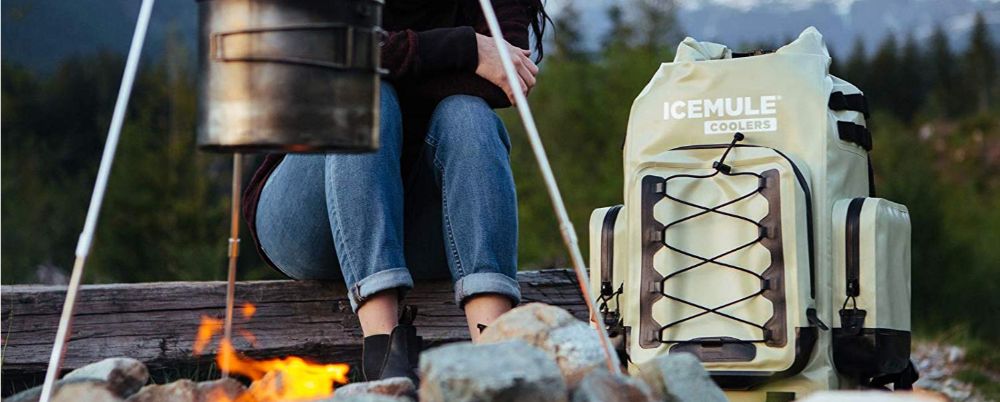 This is IceMule's premium backpack and features 1.2 inches of close cell insulating foam that allows it to keep ice for 3+ days.
The main compartment is heavily insulated and it features 3 external pockets which are completely waterproof and great for carrying items and keeping them dry.
Click here to read my full IceMule Boss review
This backpack also features comfort and support to the extreme with padded backpack straps and a hip and sternum strap plus breathable mesh back padding and a heavy duty handle.
See the latest price for the IceMule Boss backpack cooler at Amazon
IceMule Urbano Backpack Cooler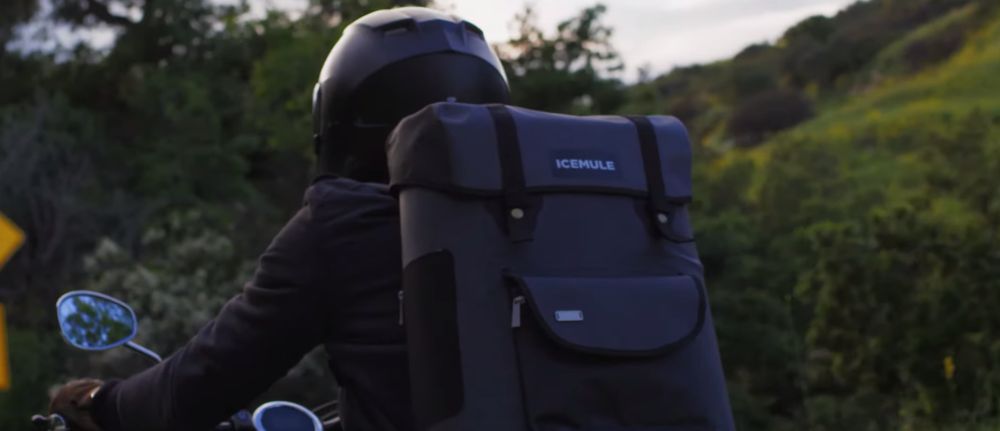 The IceMule Urbano is similar to the Boss in that it has thicker insulation and thus can hold ice for 3+ days. But the design of the Urbano is made so it looks a lot more like an urban backpack and a lot less like an outdoor cooler.
It has a hood to cover the roll down lid design and it also has external pockets for extra storage.
See the latest price for the IceMule Urbano at Amazon
IceMule Traveler Duffel Cooler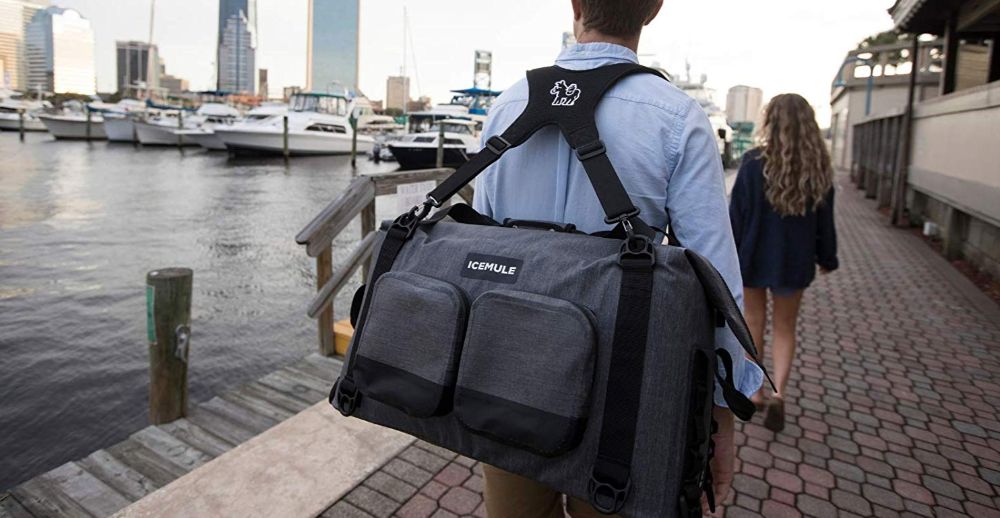 The Traveler is another premium cooler from IceMule and is their only duffel bag style design. It's also their only design to feature a zipper instead of the roll down top seen on all their other coolers.
It's a large soft-sided cooler and the zipper overlaps the cooler allowing the top to open wide for east access to load the cooler as well as access your drinks whenever you need to.
It features carry handles and a shoulder strap as well as a unique looking backpack style strap for carrying the cooler like a backpack. It looks a bit silly but apparently it's really comfortable.
See the latest price for the IceMule Traveler at Amazon
A Very Competitive Price
One thing that really makes IceMule stand out from other high-end soft sided coolers like the Yeti Hopper coolers is just how competitive their price is.
They start at as little as $50 for the IceMule Classic Mini and they tend to cost about 3-4 times less than a similar sized Yeti or Pelican cooler.
For those looking for a cooler on a budget the IceMule is a good option to consider.
Below you can see the prices of IceMule coolers:
IceMule Classic/Pro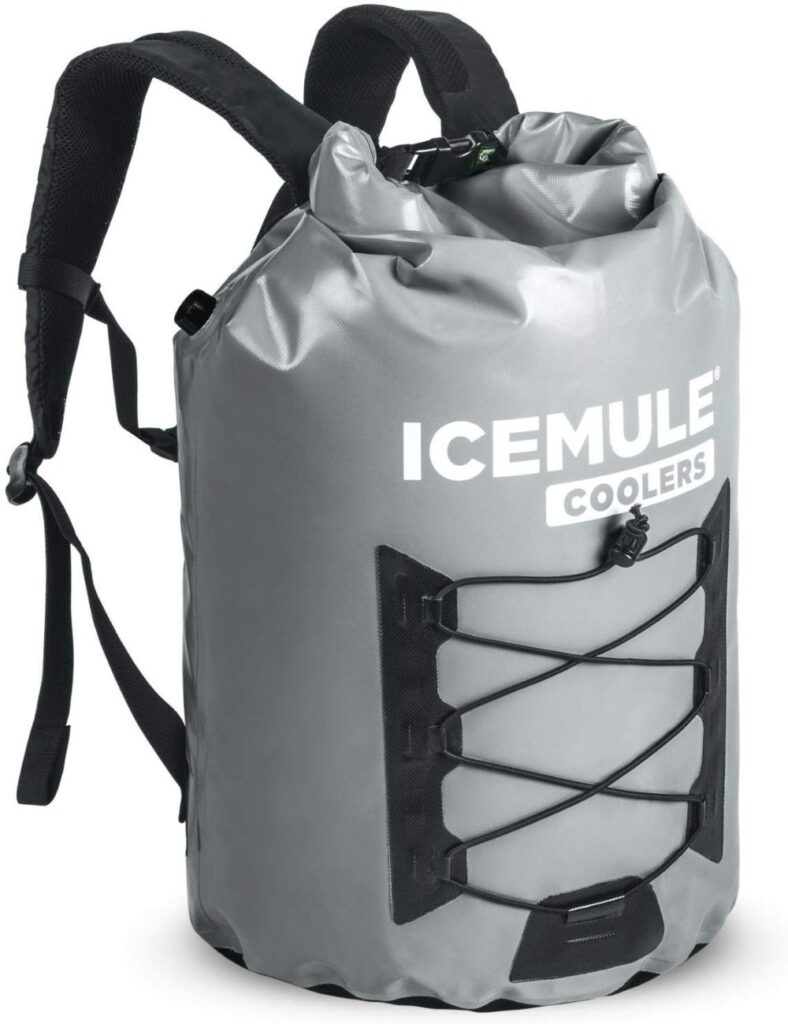 IceMule Mini 9L: - (see details at Amazon)
---
IceMule Small 10L: - (see details at Amazon)
---
IceMule Medium 15L: - (see details at Amazon)
---
IceMule Large 20L: - (see details at Amazon)
---
IceMule Pro LG 23L: - (see details at Amazon)
---
IceMule Pro XL 33L: - (see details at Amazon)
---
IceMule Pro XXL 40L: - (see details at Amazon)
IceMule Go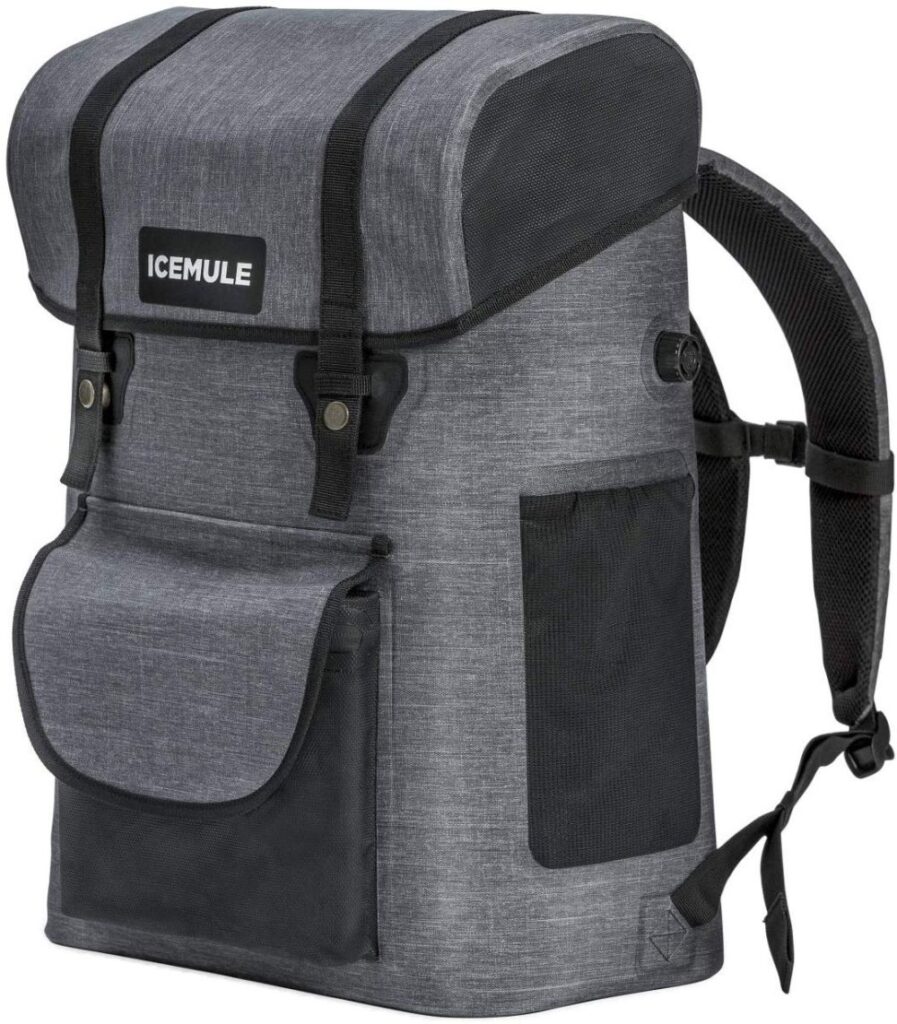 IceMule Jaunt 9L: - (see details at Amazon)
---
IceMule Boss 30L: - (see details at Amazon)
---
IceMule Traveler 35L: - (see details at Amazon)
---
IceMule Urbano 30L: - (see details at Amazon)
As you can see IceMule Classic and Pro coolers are quite affordable and can save you hundreds when compared to a brand like Yeti which sells for around $200-$300.
The more premium IceMule coolers are closer in price to Yeti and other brands however they do offer some features that Yeti doesn't have.
1-1.5 or 3+ Days Ice Retention (Depend On Which Cooler)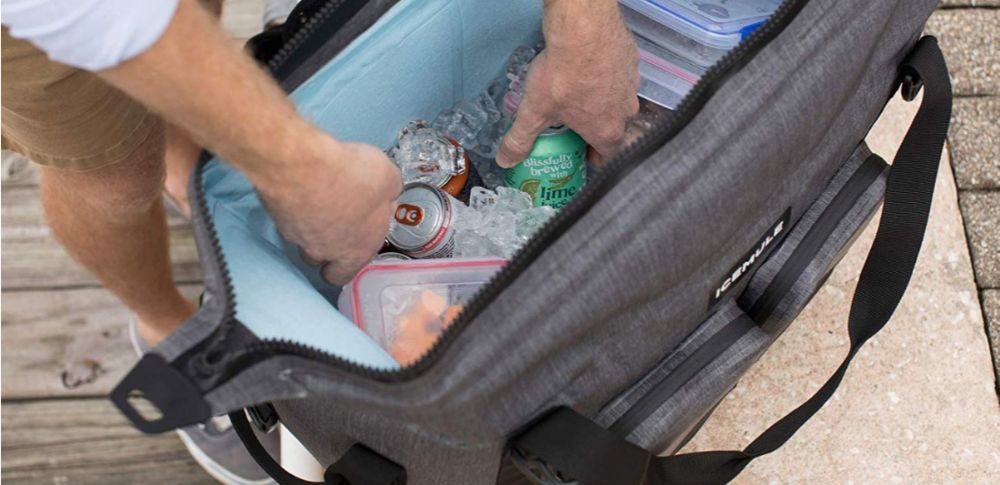 IceMule coolers are packed with insulation and depending on which cooler you buy will depend on how long you're likely to be able to hold ice for.
The IceMule Classic, Jaunt and IceMule Pro use a "Polar Layer" insulation and this can keep ice roughly 24 hours, give or take a little bit. This means you can expect 1-1.5 days ice retention with regular use from these coolers.
The IceMule Boss, Urbano and Traveler use a "Polar Plus" insulation which is thicker and more effective that the other IceMule coolers. This range of premium coolers has ice retention of use to 3 days and sometimes even more.
This is on par with Yeti and Pelican and other brands of cooler.
If you're looking for the ultimate in ice retention then the Engel HD30 keep ice ridiculously long, even beating out Yeti Hopper in terms of ice retention. Click here to see just how long the Engel HD30 can hold ice.
Below you can see a soft sided cooler challenge run by my friends over at Coolers On Sale where they test the ice retention of these coolers.
Rugged Design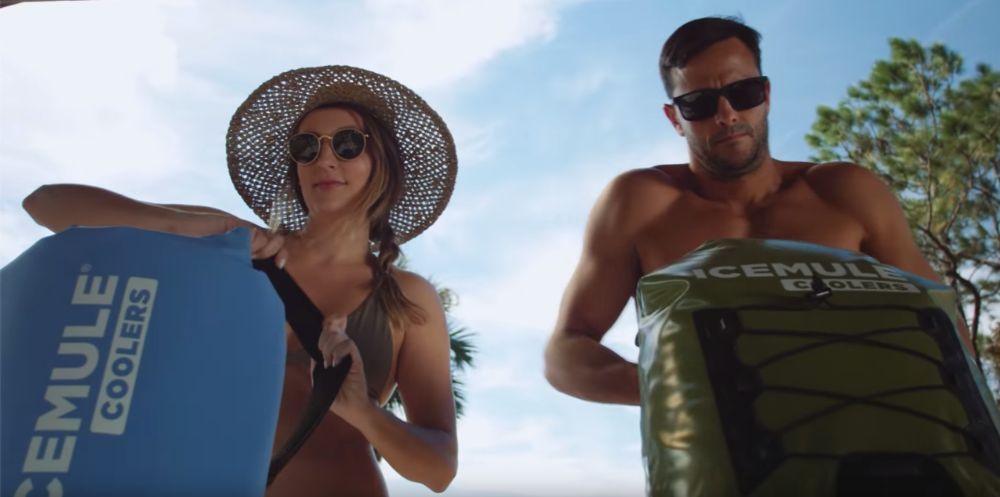 IceMule coolers have a simple and rugged design. They are basically insulated dry bags and so have a similar round shape to dry bags.
The exterior is made from tough Muleskin waterproof material and the Pro version is made from a 1000D waterproof tarpaulin.
The material on the classic coolers is rugged but can be ripped a lot easier than other coolers if it gets caught on something sharp.
The tarpaulin on the Pro coolers is much thicker and more durable and should last you years without any tears.
All IceMule coolers have a reinforced base to handle the wear and care that comes with being thrown on the ground anywhere and everywhere.
Comfortable Carrying Options
IceMule coolers have comfortable and portable carrying options.
Shoulder Sling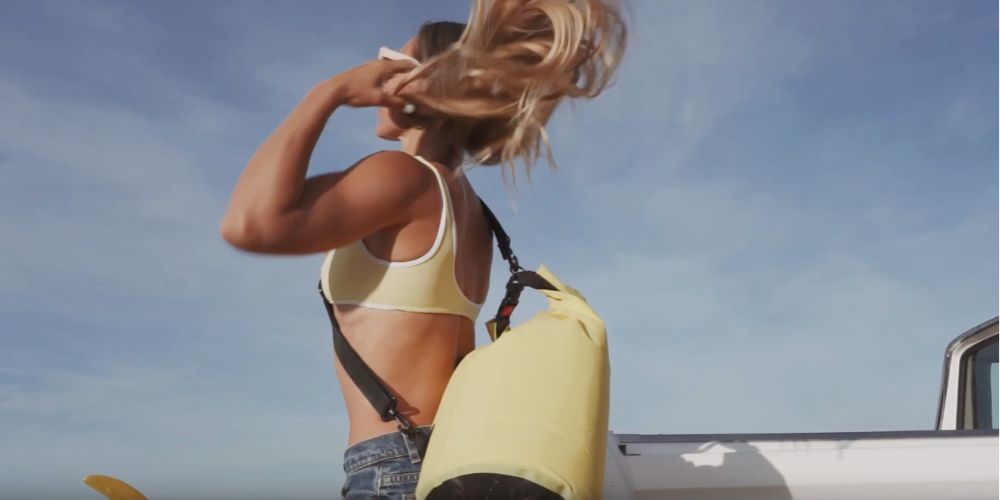 The Classic coolers comes with a padded shoulder sling so you can throw it over your shoulder and off your go.
These coolers are lightweight and compact and don't have huge capacities so the shoulder sling does just fine in most circumstances.
However when the 20L version is completely full it can be really heavy and dig into your shoulder.
Backpack Straps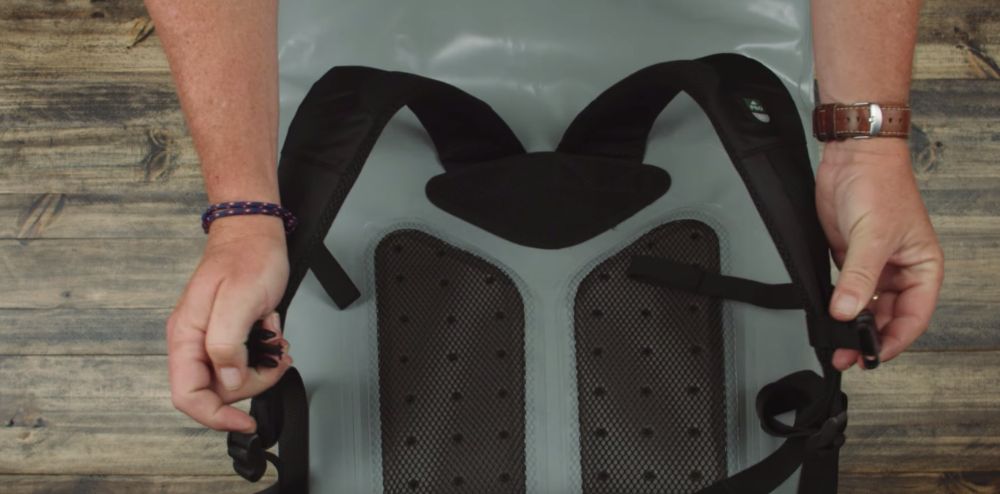 The IceMule Pro, Boss, Urbano and Jaunt all come with thick padded backpack straps as well as breathable mesh padding on the cooler to support your back and make it comfortable to carry.
Many customers have commented that this is a really comfortable backpack cooler.
Leak Proof Roll Down Design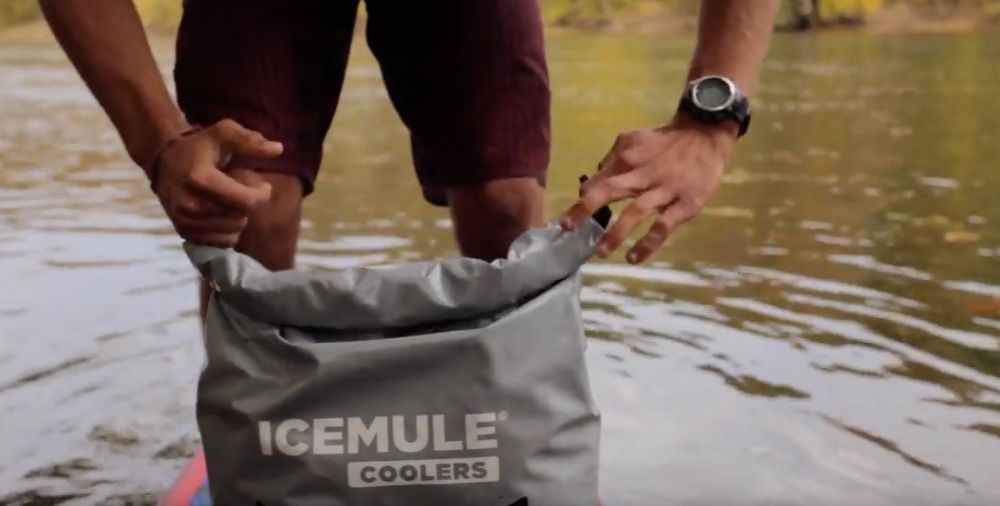 The lid the IceMule coolers features a roll down design that then clips shut to make the cooler leak proof.
This is the same technique many dry bags use to keep the items inside completely dry and for the most part it works really well.
It can be quite cumbersome to use and takes a bit longer to close up than a normal zipper does but at least you don't have to worry about the zipper failing.
Another downside is that when unrolled it makes the cooler quite deep which can make seeing and accessing your stuff more difficult than in other coolers.
Some people will prefer this design over the zipper designs and it definitely seems more durable and less likely to break, but other people will find it frustrating.
Alternative Soft Coolers Worth Considering
IceMule coolers are good portable soft sided coolers, but maybe you're after something with better ice retention or you're after something with a different form factor or opening.
There are quite a few other soft-sided coolers worth considering and I've reviewed almost all of them. Below are some of the best soft sided coolers that are similar to IceMule.
Yeti Hopper Coolers: Biggest Brand, Most Durable
Yeti coolers are the biggest brand in coolers at the moment and for good reason, they make some amazing cooler.
The Yeti Hopper coolers are more durable than IceMule and will hold ice nearly twice as long. Click here to read my full IceMule vs Yeti Hopper soft cooler comparison to see all the differences.
Yeti Hopper coolers come in 5 sizes starting from the small Flip 8 and going up to the large Hopper M30 which is about 30-quart.
Yeti coolers, despite being expensive, are still one of my favorite coolers on the market. If you've got the money they are worth considering.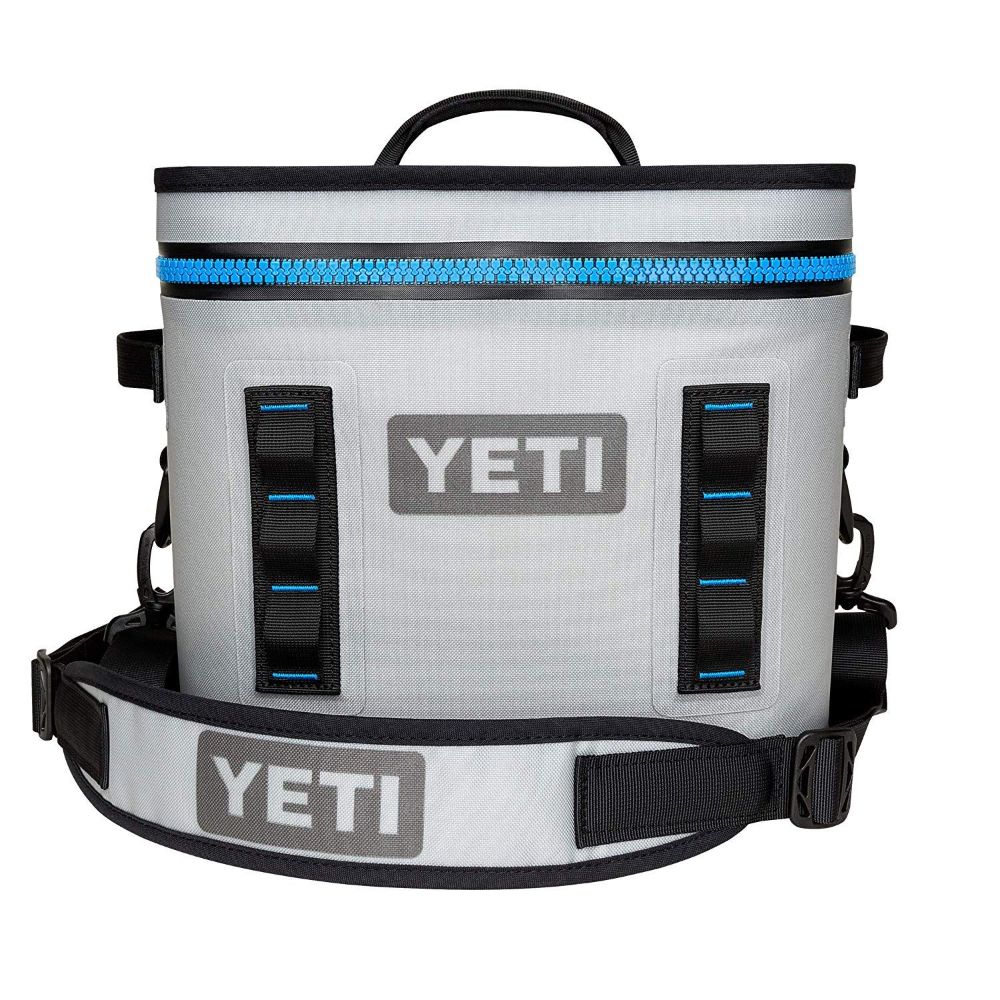 See the latest prices of all Yeti soft coolers at Amazon
Grizzly Coolers: Great Value For Money
Grizzly coolers offer good value for money. They can keep ice just as long as a Yeti cooler (about 2-3 days) but sell for a fraction of the price. Click here to see my Grizzly vs Yeti soft cooler comparison.
They are high-quality and durable coolers that will last you years. The downside of these coolers is that they aren't waterproof like Yeti and IceMule. Water leaks out of the zipper if it is tipped on the side.
However they have multiple external pockets which make them extremely practical and if the zipper isn't a deal breaker for you then I would highly recommend these coolers.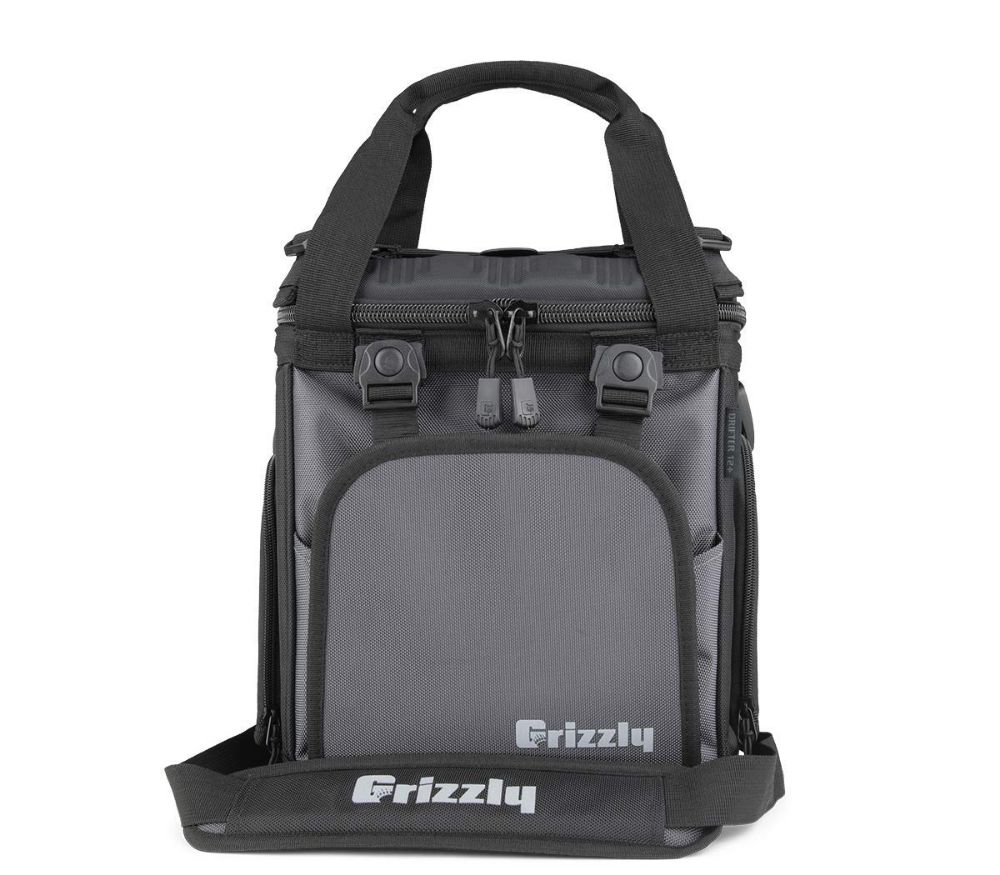 See just how cheap Grizzly soft coolers are at Amazon. So affordable.
Engel HD30: Best Cooler For Ice Retention
If you're looking for the soft cooler with the absolute best ice retention then you have to have a look at the Engel HD30. This cooler can keep ice so long it even outlasts some roto-molded hard sided coolers of a similar size.
The Engel is made from the same durable fabric as the Yeti Hopper coolers but can hold ice longer. Click here to see how the Engel HD30 compares to the Yeti Hopper.
It's also about $100 cheaper than the Yeti. So it's still more expensive than the IceMule coolers, but the ice retention is amazing.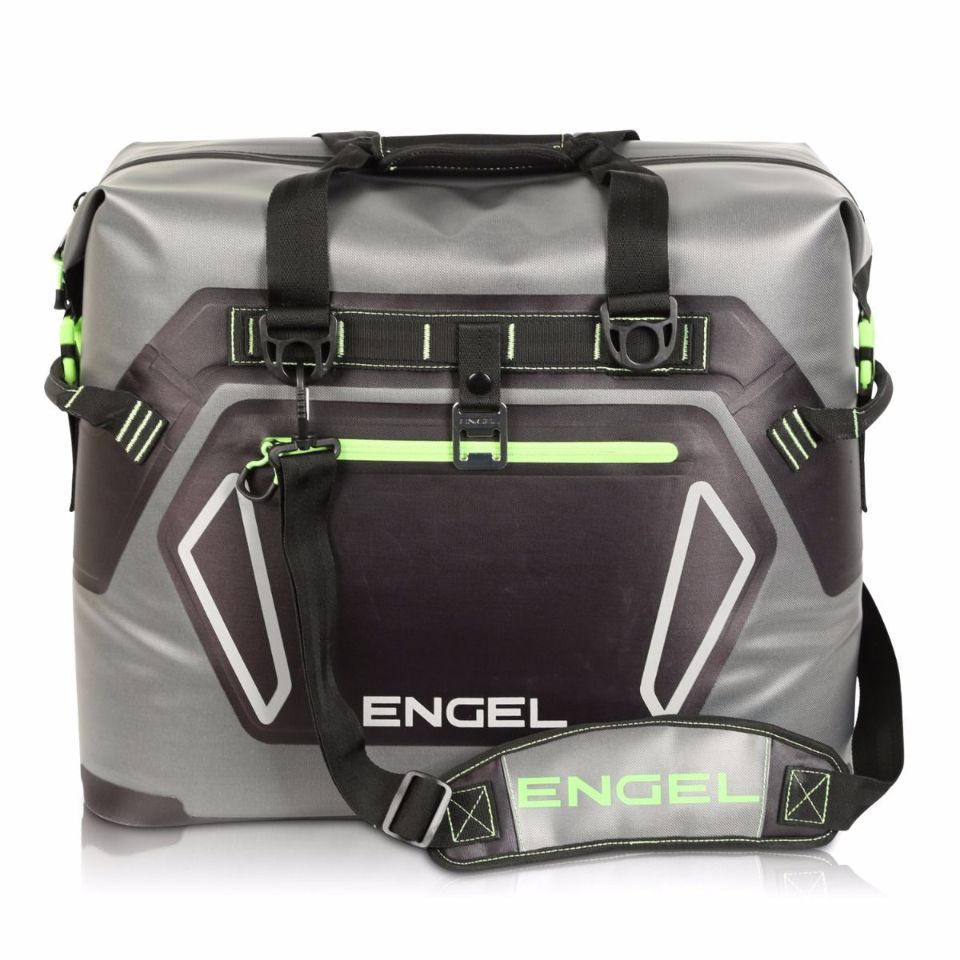 See the latest price of the Engel HD30 at Amazon
IceMule Coolers: Should You Buy One?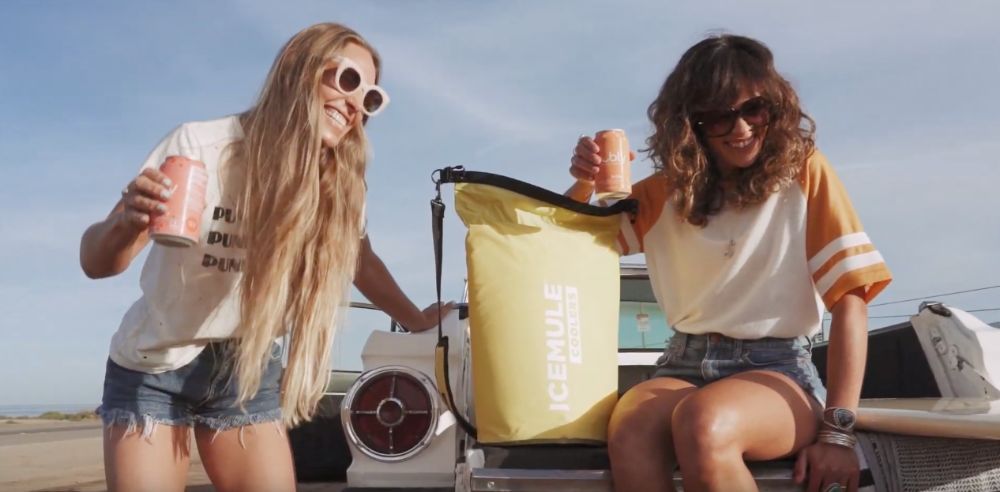 IceMule coolers are affordable portable soft sided coolers. They come in a lot of different sizes and offer a good saving when compared to other brands like Yeti.
They are durable and can hold ice for about 1-1.5 days.
If you need a cooler that holds ice for longer than that you could consider the more premium IceMule coolers otherwise you may need to go with another brands.
However, if you're just looking for a simple cooler for day trips or afternoon adventures and you don't need to hold ice longer than a day then these coolers will do the trick for a great price.
I also love that they pack up small so this could be really good for people travelling who need to save space.
The IceMule Classic Mini or Jaunt are my favorite as they are so compact and would be so good to take skating or to the beach with my kids without them being bulky, heavy and taking up a lot of room.
If you want to buy an IceMule cooler or see the latest prices and read more customer reviews then click my affiliate links below to see the cooler at Amazon.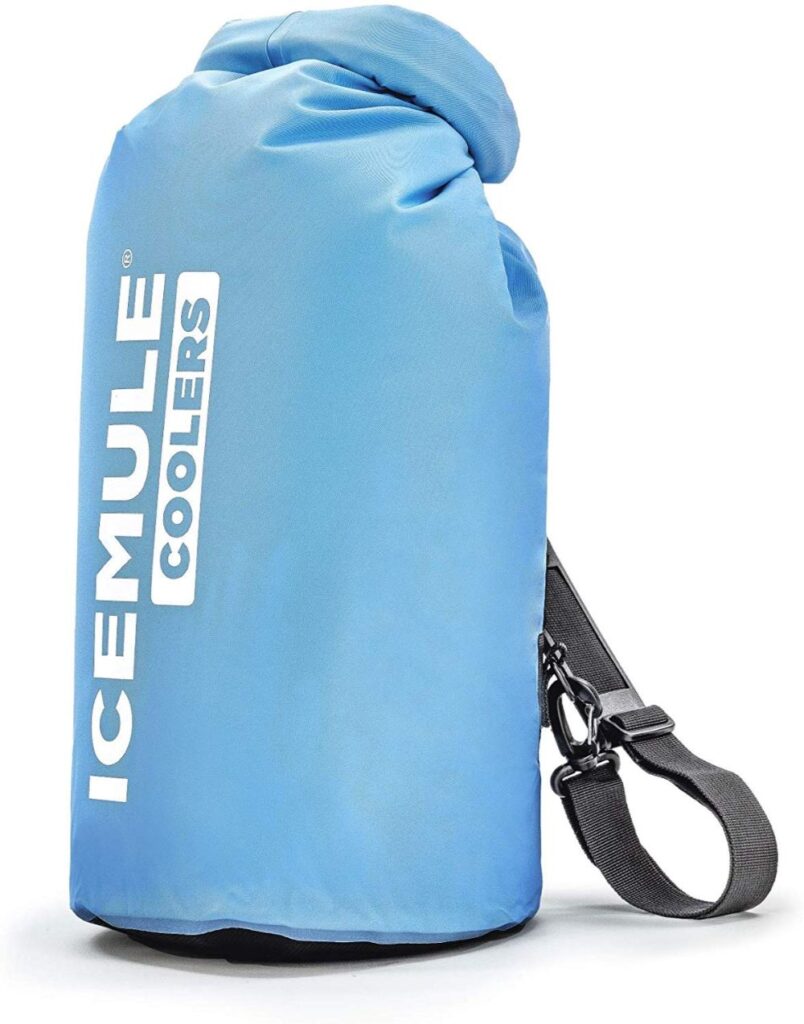 See the latest prices of IceMule Classic coolers at Amazon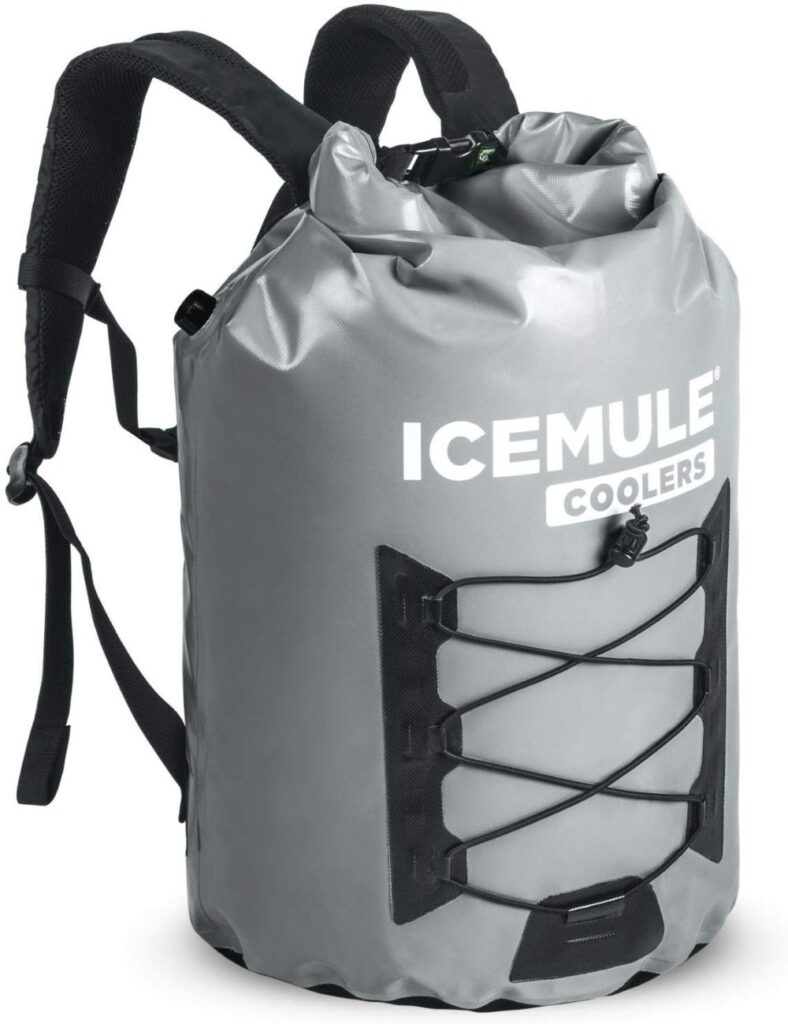 See the latest prices of IceMule Pro coolers at Amazon