If you use and love your Hydro Flask as much as me and take it with you everywhere you go then adding accessories to your bottle can take a great water bottle and make it even better.
There are a few different Hydro Flask accessories out there that can help you personalize, protect and enhance your Hydro Flask.
Below are some of my favorite Hydro Flask accessories that I have found to be awesome.
1. Hydro Flask Stickers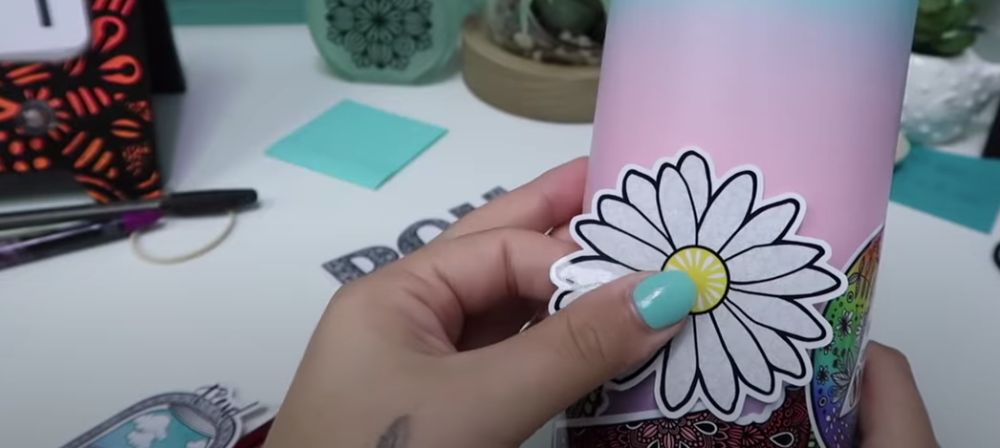 Hands down one of the best ways to accessorize and personalize your Hydro Flask bottles is with stickers.
Good stickers can really take your Hydro Flask to the next level, making it look cool and unique and allow you to easily tell which Hydro Flask is yours. Stickers can also be a good way to hide scratches on your Hydro Flask and even protect it from future scratches.
There are a variety of sticker options to choose from but when buying stickers you also want to think ahead about when you want to remove the stickers from your Hydro Flask.
Some stickers are easier to remove than others. Ideally you want to get VINYL stickers as these stay on well, wash easily and when it's time to change things cup they come off your Hydro Flask easily without ruining the paint or requiring a lot of work.
See the different vinyl sticker options at Amazon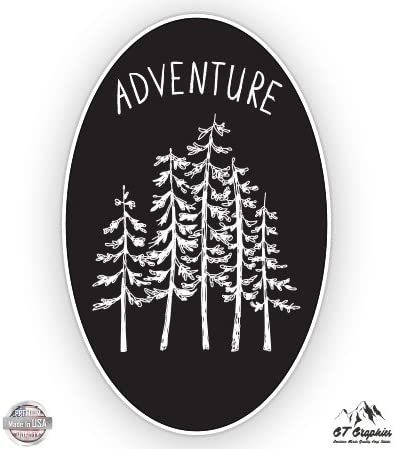 2. Straw Lid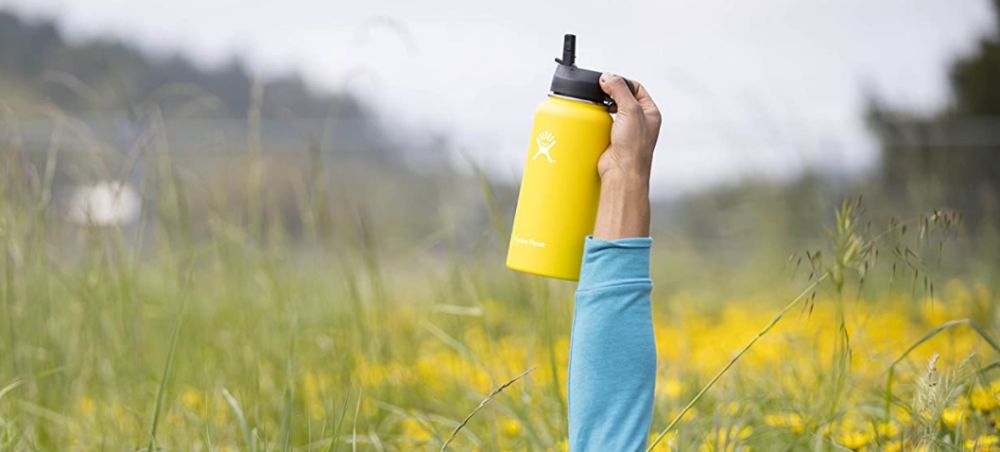 The straw lid is one of the most popular lid options for the Hydro Flask and, in my opinion, is one of the best and most convenient lid options.
My kids love using the straw lid at school and it makes it easy for me to take sips when driving without having to unscrew the entire lid.
The straw is wide and easy to drink through but my kids almost instantly lost the straw attachment. Luckily there was a spare but the lid will even work without the straw you just need to tip the bottle to drink.
It's got a finger loop to help carry it or to attach it to a carabiner so you can clip it onto your backpack.
I wish Hydro Flask made these in multiple colors as I would love to mix and match the colors with my different Hydro Flasks (and know who's lid is who's) but unfortunately it only comes in black unless you get a limited edition Hydro Flask color.
It's a cheap accessory and well worth it in my opinion. You can get the Hydro Flask branded one or there are a wide variety of other straw lids on Amazon that fit on a Hydro Flask.
Get a Hydro Flask Straw Lid from HydroFlask.com
(or compare to price of Hydro Flask Straw Lid at Amazon)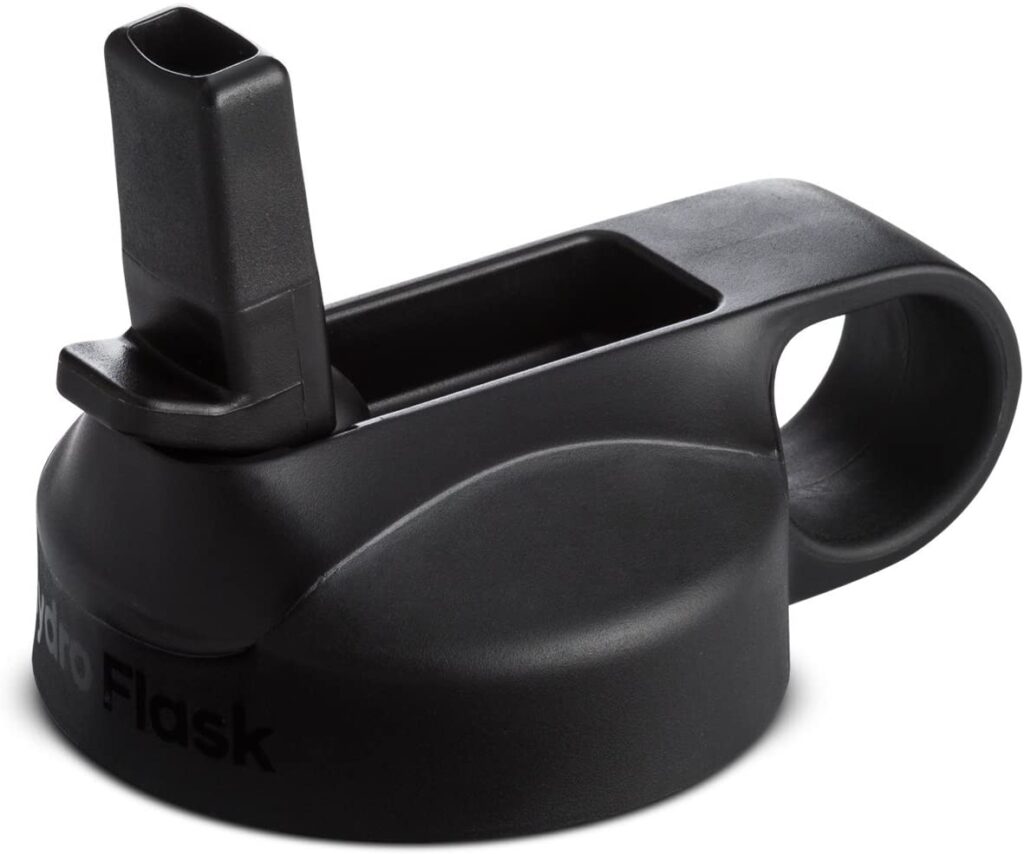 3. Hydro Flask Flex Boot
When I bought the 12 oz Hydro Flask Kids bottle it came with a Flex Boot by default.
This is a little silicone boot that goes over the bottom of your Hydro Flask to protect it from dents and damage. It only costs around $8 and from my experience this is TOTALLY WORTH IT!
It's one of the most underrated Hydro Flask accessories. Check out the base of my 18 oz after about 1 year of use from my kids. This one didn't have a Flex boot and it got absolutely destroyed.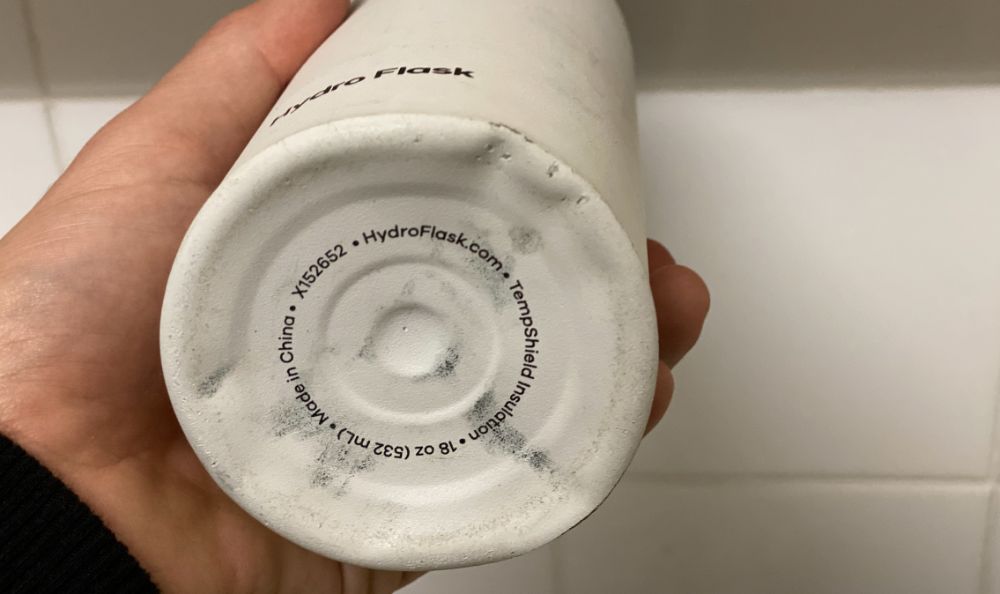 Now check out the base of my 12 oz Hydro Flask which has also been used by my kids. However, this one has always had the Flex Boot on. You can see it's in pristine condition.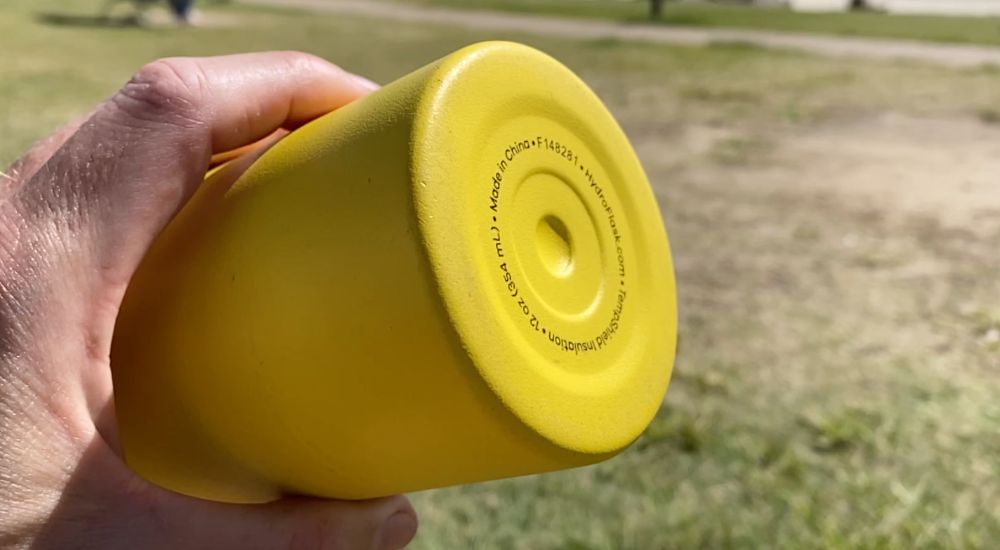 The Flex Boot is like insurance for your Hydro Flask and I wish I had them for all of my Hydro Flasks as soon as I bought them. Totally worth the extra money if you've got it as it'll extend the life of your bottle. I've done a full Hydro Flask Flex Boot review if you want to see more info as well as some cheaper options you can get on Amazon.
Plus you can get a wide variety of cool colors so you can mix and match and make your Hydro Flask look unique. The small Flex Boot fits the 12-24 oz Hydro Flasks and the Medium Flex Boot fits the 32 oz and 40 oz Hydro Flasks.
See the latest price of the Hydro Flask Small Flex Boot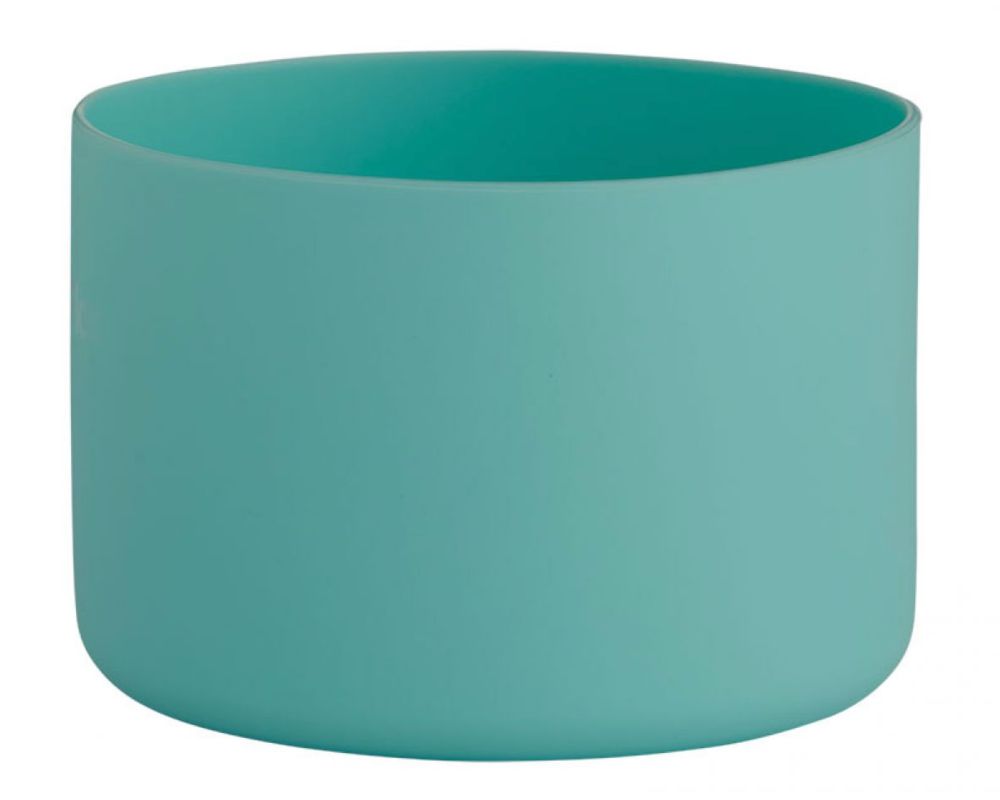 See the latest price of the Hydro Flask Medium Flex Boot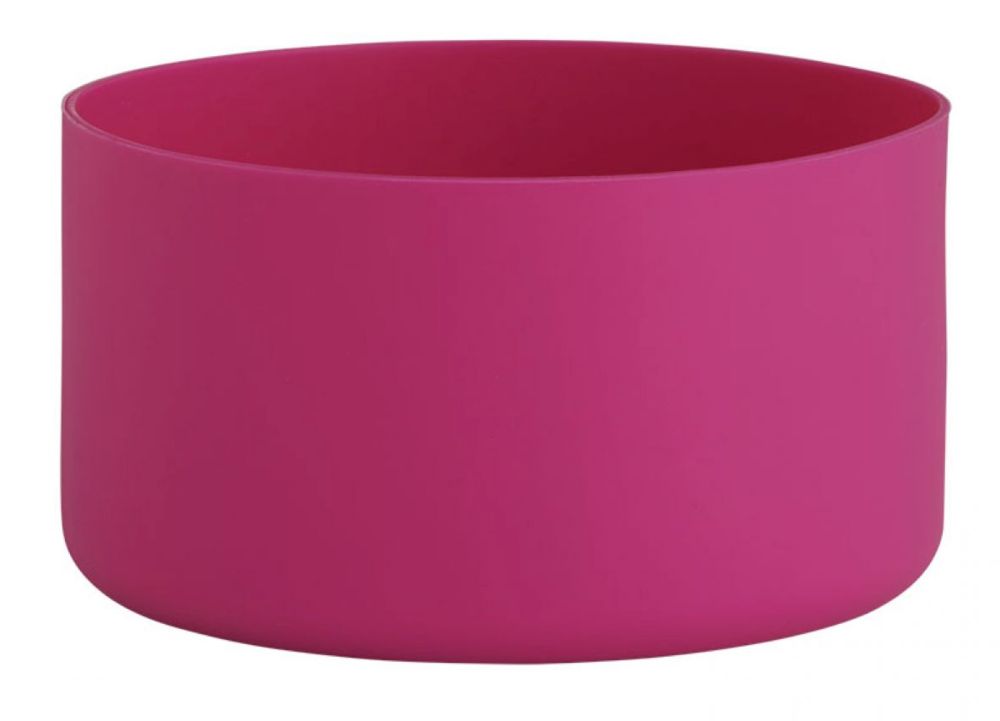 4. Hydro Flask Bottle Cover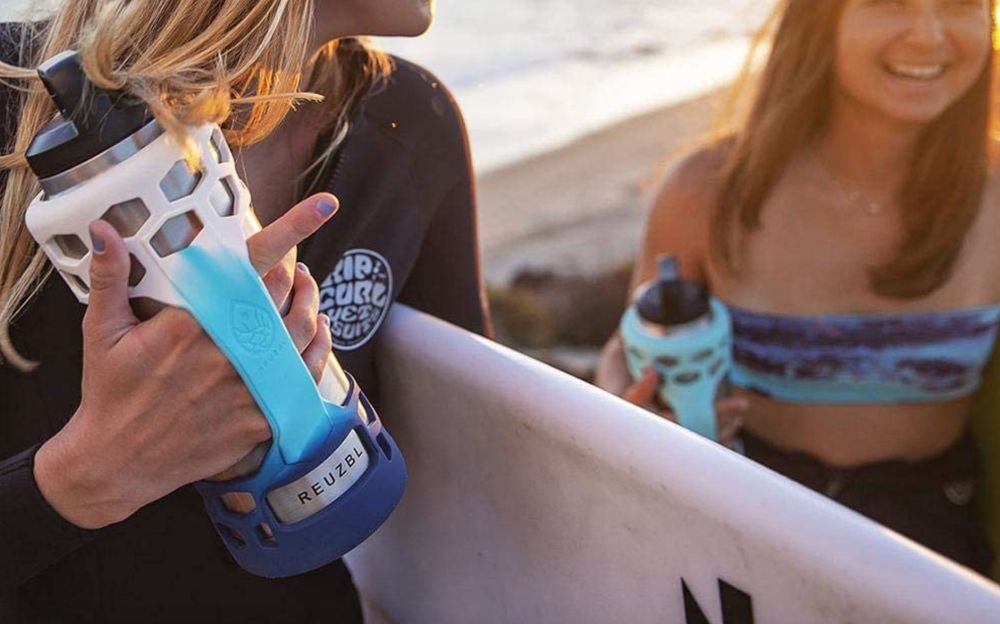 Why just protect the base of your Hydro Flask when you can spend a little bit more and protect the entire thing?
There are a variety of Hydro Flask bottle covers out there that go over your Hydro Flask and protect it from bumps and dents.
One of my favorites is the REUZBL Bottle Bumper which is made from silicone. It's easy to put on your Hydro Flask, protect it from almost all dents and it created a side handle which makes your Hydro Flask easier to carry and use. The extra handle also makes it less likely you'll ever drop the bottle on the first place.
There are a variety of colors and it fits the 21, 24, 32 and 40 oz Hydro Flask which are some of the most popular Hydro Flask sizes. I love these and wish I had gotten one earlier.
See the latest price of the Bottle Bumper at Amazon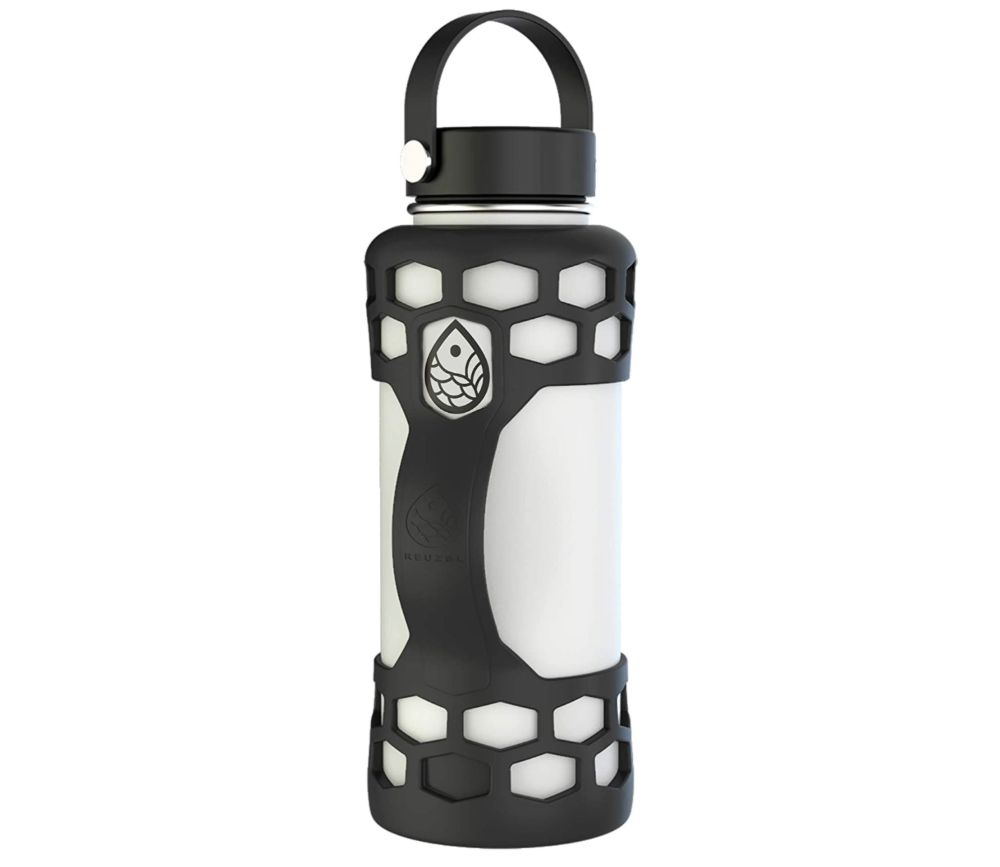 5. Paracord Handles
Paracord handles are a great way to make your Hydro Flask more practical to carry and transport around.
The handle usually clips on and off which allows you to quickly clip it onto your bag and most of them come with a carabiner so you can clip your Hydro Flask onto almost anything.
They come in a variety of colors but beware that most of them are designed to clip onto the older Hydro Flask with the rounded rolled neck design.
The newer Hydro Flasks have a flat neck design and many of the paracord handles won't fit on them. However there is this QeeCord paracord handle for the newer Hydro Flasks and they have versions that fit all the major sizes of Hydro Flask.
Otherwise check out the full range of paracord handles using the links below:
See the full range of Hydro Flask Paracord Handles at Amazon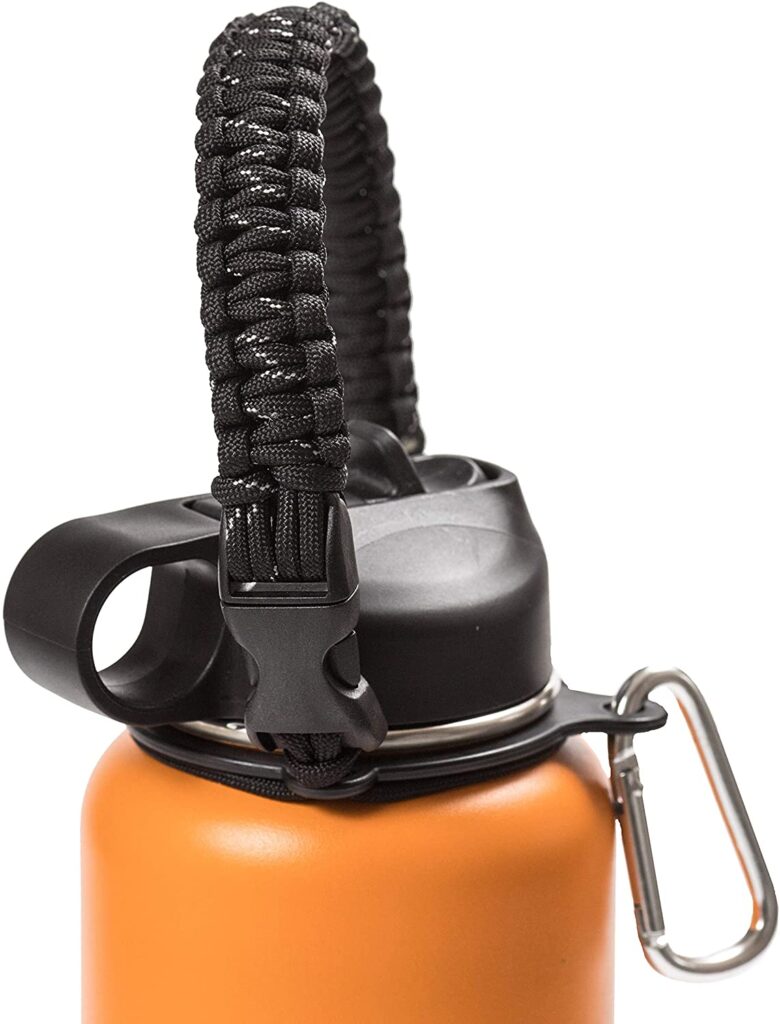 6. Filter Lid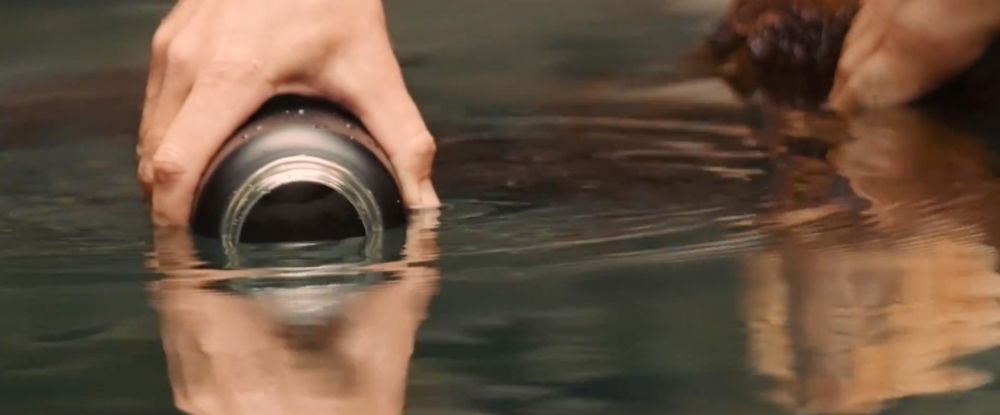 If you're going off grid and aren't sure as to the quality of the water you'll have access to then the Aquamira water filter lid has you covered.
They have a standard filter for those who want to filter chemicals out of tap water and they have a stronger filter for protection from bacteria and biological contaminants when you're out in the wild.
I know I've been hunting waterfalls with my kids and wanted to fill up our bottles in the river but haven't because we've been worried about getting sick. With this filter we could refill our bottles and know that our water will be clean and safe to drink.
See latest price of Aquamira Filter Lid at Amazon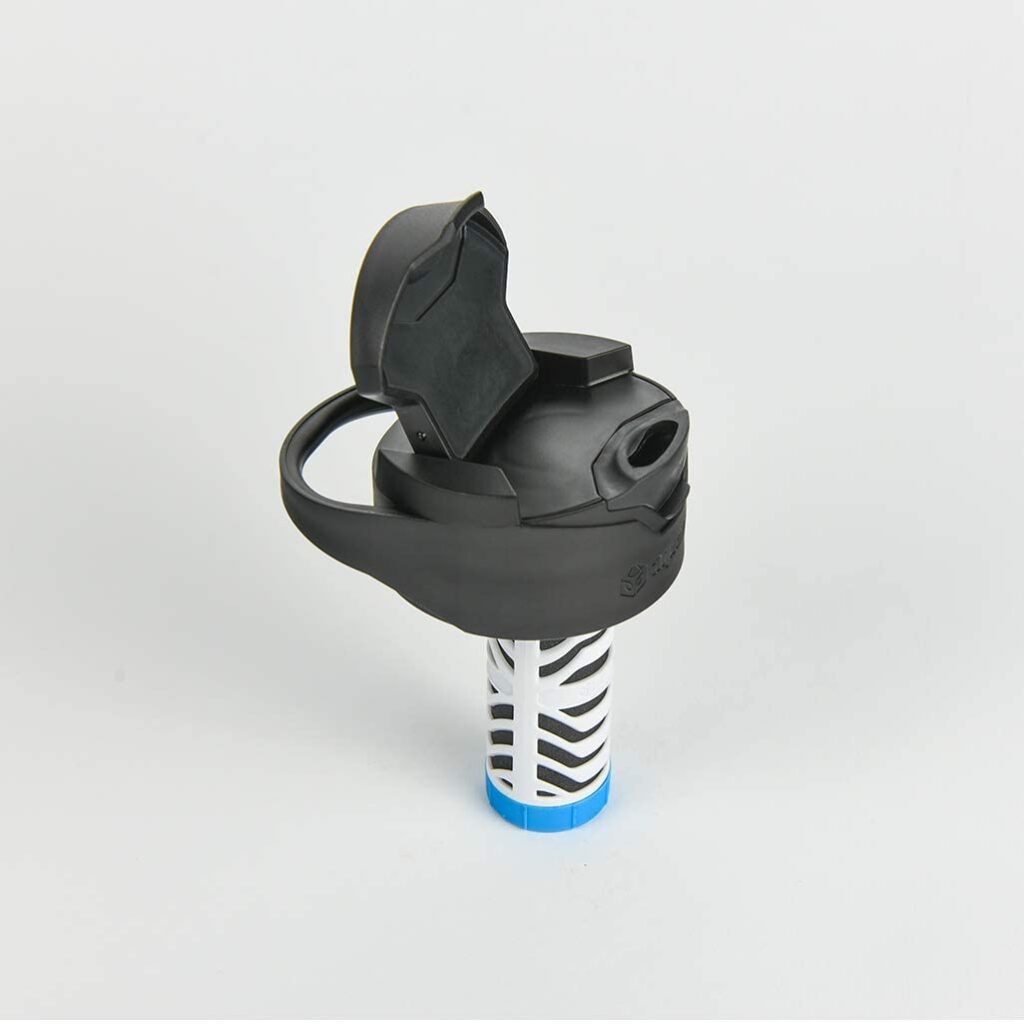 7. Car Cup Holder Expander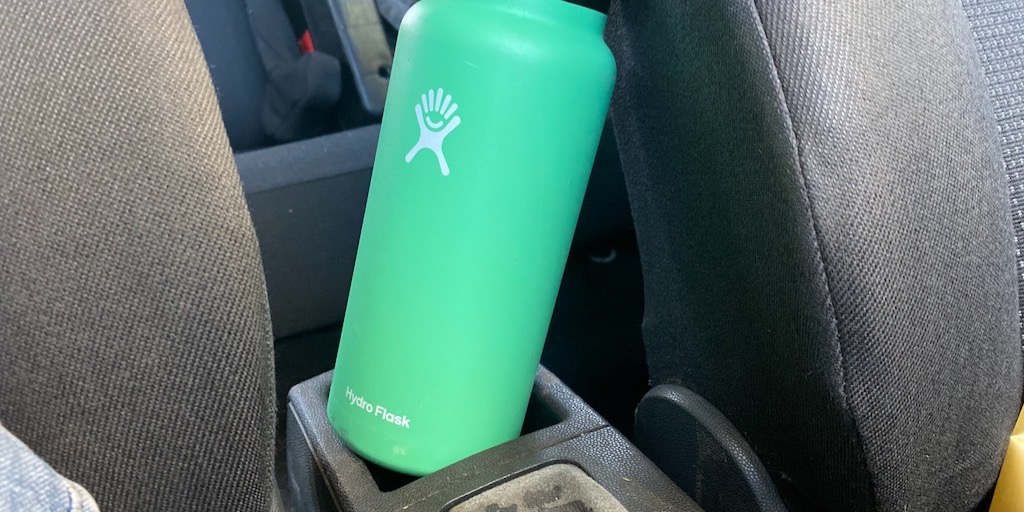 While the smaller Hydro Flasks do fit into cup holders the larger 32 oz and 40 oz Hydro Flasks certainly do NOT (check out my 32 oz above in my car cup holder). They are way to wide to fit into a standard cup holder.
This means you need to leave it on the floor or seat when driving but this isn't ideal as it can roll around and be really annoying if you like to drink water whilst driving like I do.
Luckily there are Hydro Flask cup holder expanders that fit into a standard cup holder and make it big enough to fit a Hydro Flask.
I've written a full article on the best Hydro Flask cup holder expanders but my favorite option is the PFCC Cup Holder Expander.
The base at the bottom fits into any cup holder but then you can twist it and it expands out providing you with an extremely snug fit.
The wide top fits both a 32 oz and 40 oz Hydro Flask and has a gap in the side where you can fit cup handles which is great for my cups of coffee.
It also features a rubberized top with tabs on the side to keep your Hydro Flask in place even when turning around sharp corners or slamming on your breaks.
It's affordable and (in my humble opinion) a great Hydro Flask accessory to have if you are regularly driving.
See the latest price of the PFCC Cup Holder at Amazon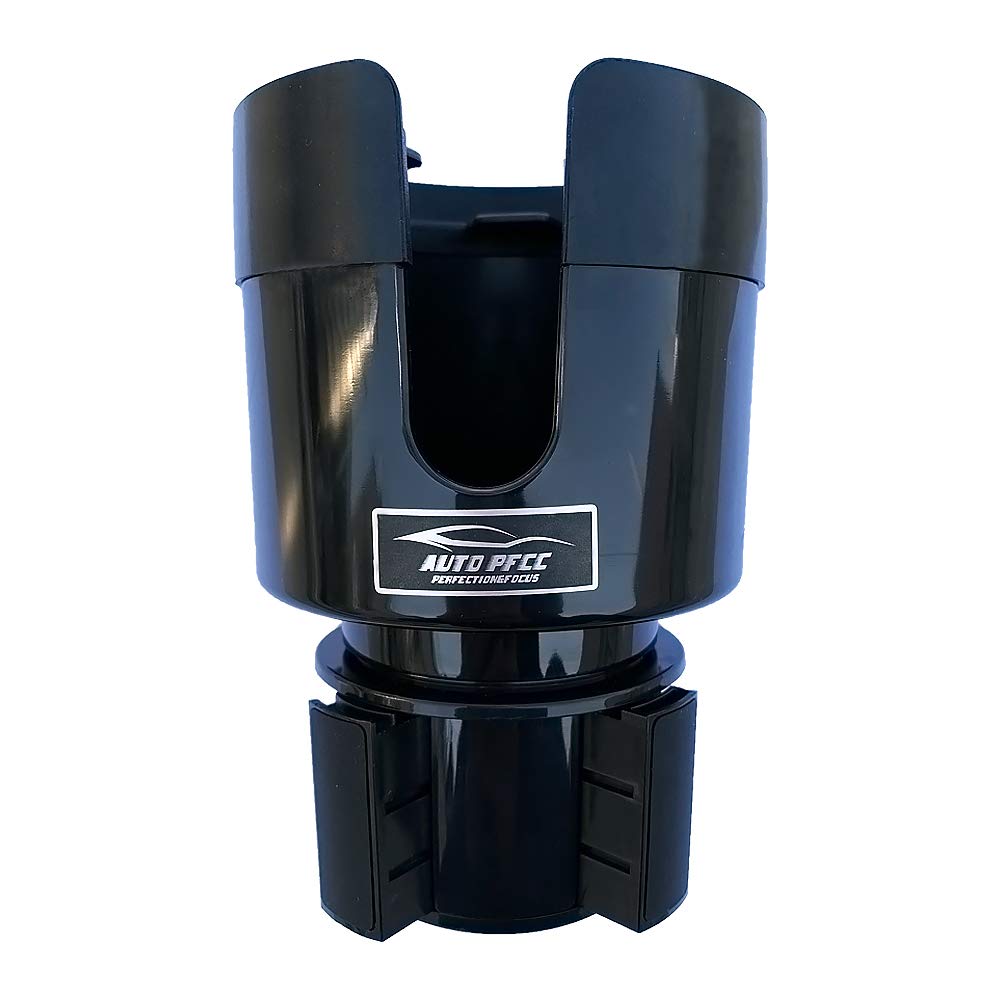 8. Easy Bottle Cleaners

Every now and then it's a good idea to give your Hydro Flask a really good solid clean to remove any mold or grime from your Hydro Flask that may have built up.
There are a variety of ways you can do this but one of the simplest and easiest ways is to use cleaning tablets specifically designed for stainless steel bottles.
All you need to do is put the tablet in your Hydro Flask, then fill it up with water and it will clean your bottle for you.
The chemical reaction will cause the water to bubble and fizz and get rid of all the bad smells inside your Hydro Flask. For best results give your bottle a good scrub after the fizzing stops.
Cleaning tablets are super affordable and can be stored for a long time. The brand linked below works well.
Get some bottle bright tablets for cheap at Amazon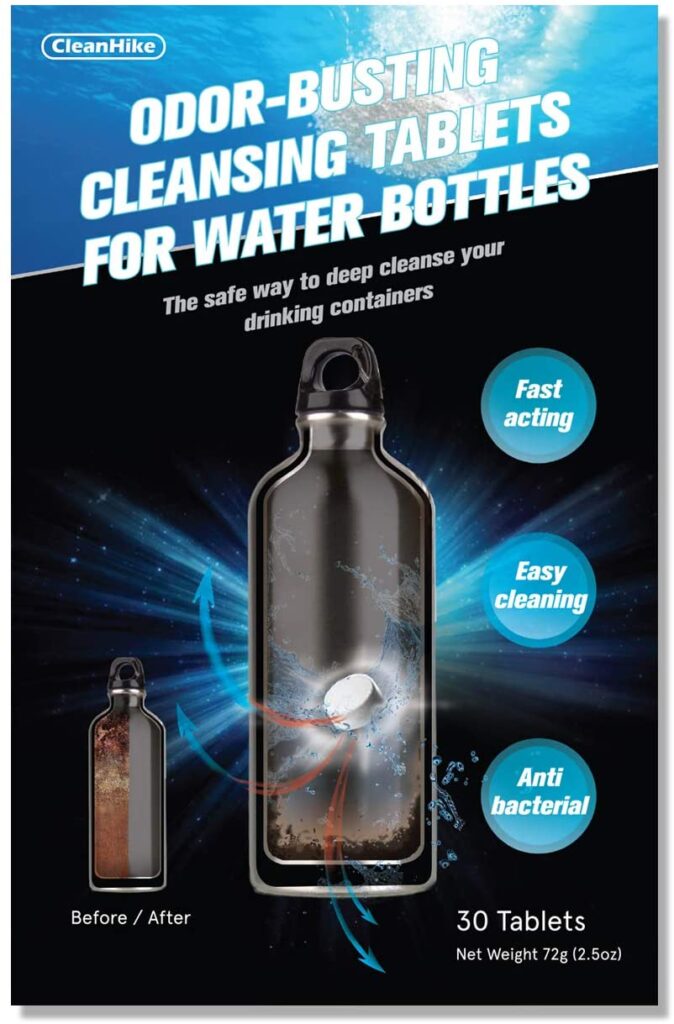 9. Hydro Flask Sling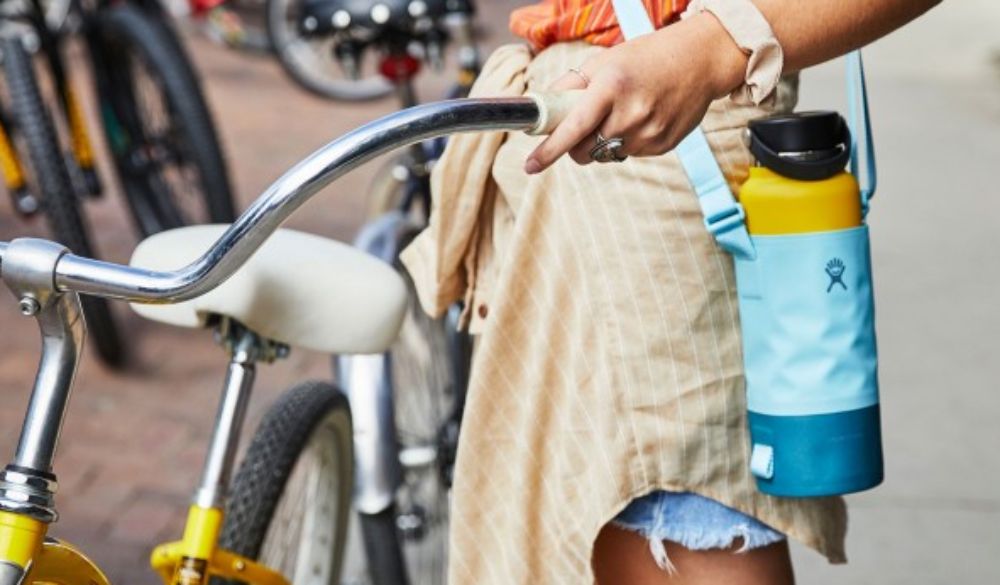 Hydro Flask sell insulated pouches with shoulder straps.
These pouches protect your Hydro Flask from damage but also help to insulate your Hydro Flask and keep ice longer or keep drinks hotter for longer than they would otherwise.
They come with a shoulder strap for hands free carrying and come in a variety of bright colors
See the latest price and colors of Hydro Flask slings at HydroFlask.com
(or compare to the latest price of the Hydro Flask Slings at Amazon)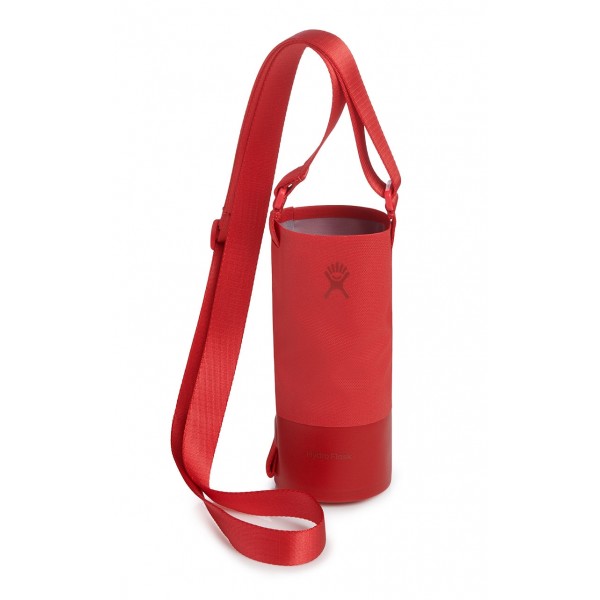 There are also a variety of other insulated pouches that can protect your Hydro Flask and help it keep ice even longer.
These are generally cheaper than Hydro Flask's branded sling and has features like extra pockets and a padded shoulder strap.
Check out this other insulated water bottle pouch that is more affordable
10. Water Bottle Ice Cube Sticks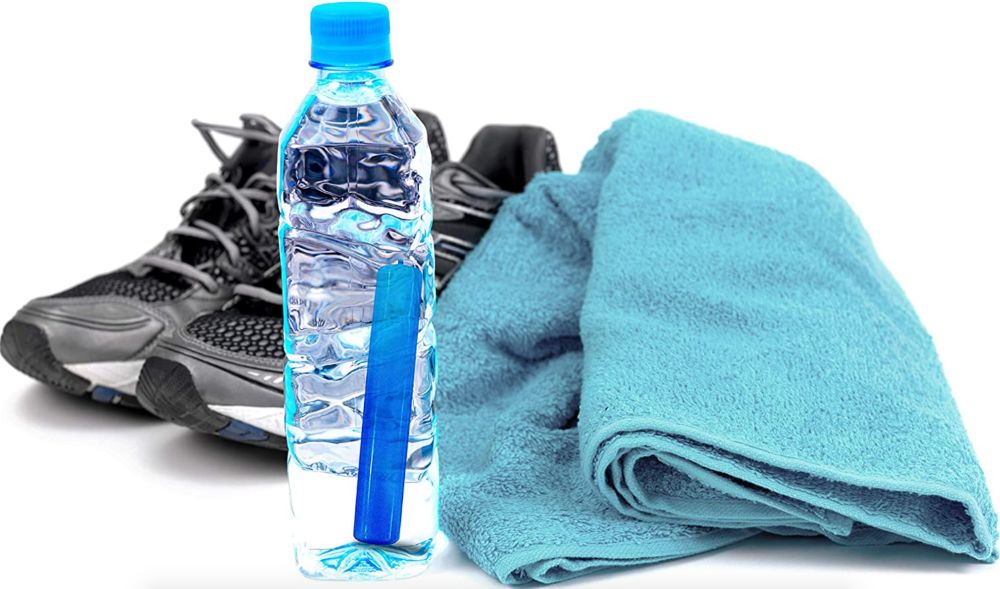 If you're using your Hydro Flask for cold drinks other than water (eg. Iced tea or coffee or soda etc) then you might want to avoid ice so it doesn't melt and dilute your drink.
The reusable water bottle ice cube sticks are a great alternative to regular ice. They are designed to be long and thin to easily fit through the opening of your water bottle and they are completely contained so as they melt they won't dilute your drink.
Once done you can give them a wash, pop them in the freezer and then reuse them over and over and over again.
See the latest price of the Reusable Ice Cube Sticks at Amazon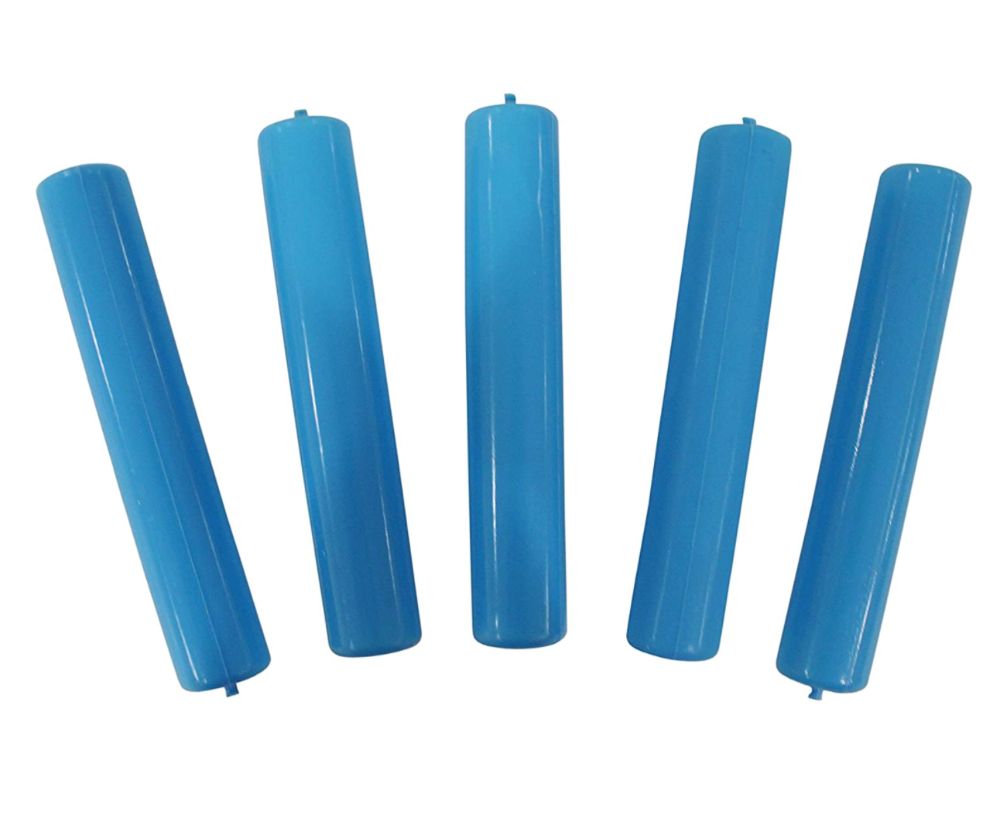 11. Chug Cap Lid
One of my personal favorite lids on my list of the best Hydro Flask lids is the chug cap lid.
There are a few different versions out there but this version from Takeya has a handle that folds down and doesn't take up too much space in your bag.
The drinking spout is wide and easy to drink from and it has it's threads on the inside which makes for a more pleasant drinking experience.
It's very affordable and one of the cheapest Hydro Flask lid options out there but it's also one of the most practical lids to use.
See the latest price of the Takeya Spout lid at Amazon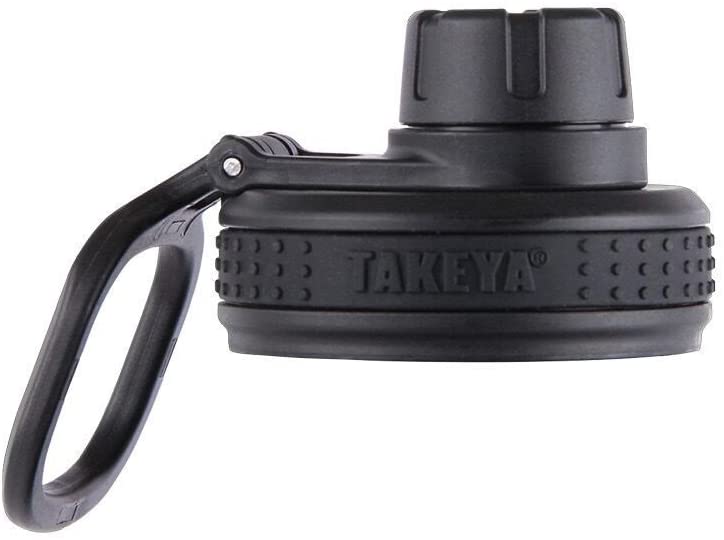 12. Bottle Brush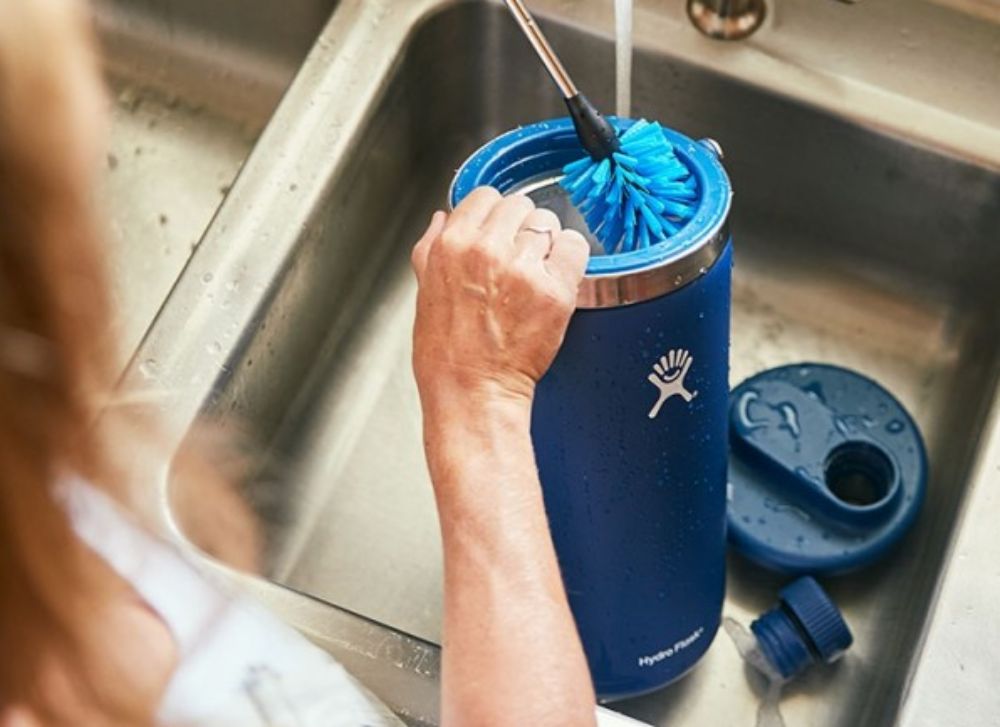 Last but certainly not least is the Hydro Flask Bottle Brush.
Every now and then I like to give my Hydro Flask a good clean out, even if I've only been using it for water. Given I don't have teeny tiny baby hands I can't get into the bottle with my sponge to clean it properly.
The Hydro Flask bottle brush gets in there and gets everything clean really easily. It's got a long handle which makes cleaning even the larger Hydro Flask bottles easy and the bristles are strong and durable so it'll last a long time.
I have one of these and love it. There also also other options available if you want to check out my list of the best Hydro Flask bottle brushes.
See the latest price of the Hydro Flask Bottle Brush at HydroFlask.com
(or compare to the latest price of the Hydro Flask Bottle Brush at Amazon)