Hydro Flask sells a silicone flex boot which is designed to slide onto the bottom of your Hydro Flask bottle and protects it from dents and scratches that come with everyday use.
But does this flex boot actually work and is it worth the extra cost?
Hydro Flask bottles dent easily especially on the base and the silicone flex boot stops the majority of these dents and scratches. If you're rough with your Hydro Flask or you've got kids using it I would absolutely recommend the flex boot.
What Does The Hydro Flask Boot Do? Does It Work?
The Hydro Flask Flex Boot is made from silicone and slides over the base of your Hydro Flask.
It's fairly easy to get on and off but it won't slide off unless you intentionally pull it off so it'll always be protecting your Hydro Flask.
I got a Hydro Flask Boot when I purchase the 12 oz Hydro Flask Kids bottle. It came free and honestly I didn't think a lot of it and probably wouldn't have purchased it myself if it didn't come free of charge.
But after 12 months I can honestly say that is has been a completely lifesaver for my Hydro Flask.
At the same time I also bought an 18 oz Hydro Flask with no boot and my kids used it and took it to school and look at the damage it received. First a small dent in the bottom, then absolute destruction.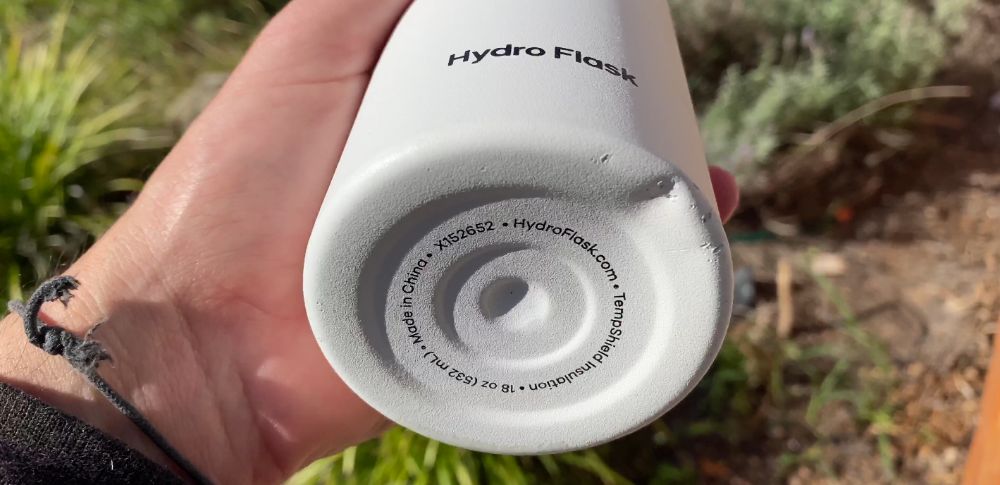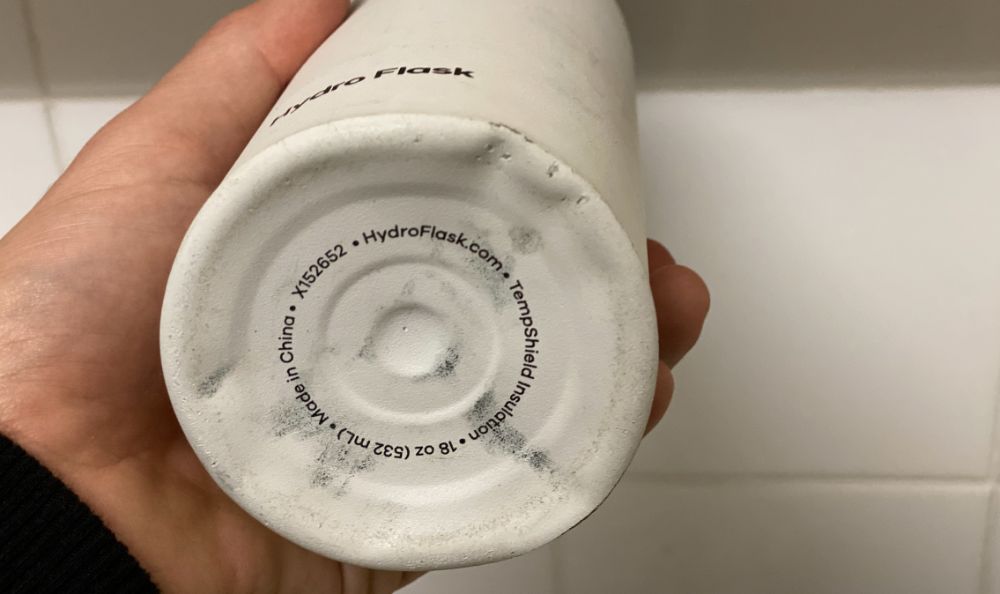 After just a few months the base of this Hydro Flask was damaged so badly that the vacuum seal broke and we lost the insulation.
The Hydro Flask no longer keeps drinks cold for an extended period of time and we can't get it replaced under warranty because it's our fault it was broken.
Compare this to the base of the 12 oz kids which we've had for the same amount of time and has also been used a lot by my kids.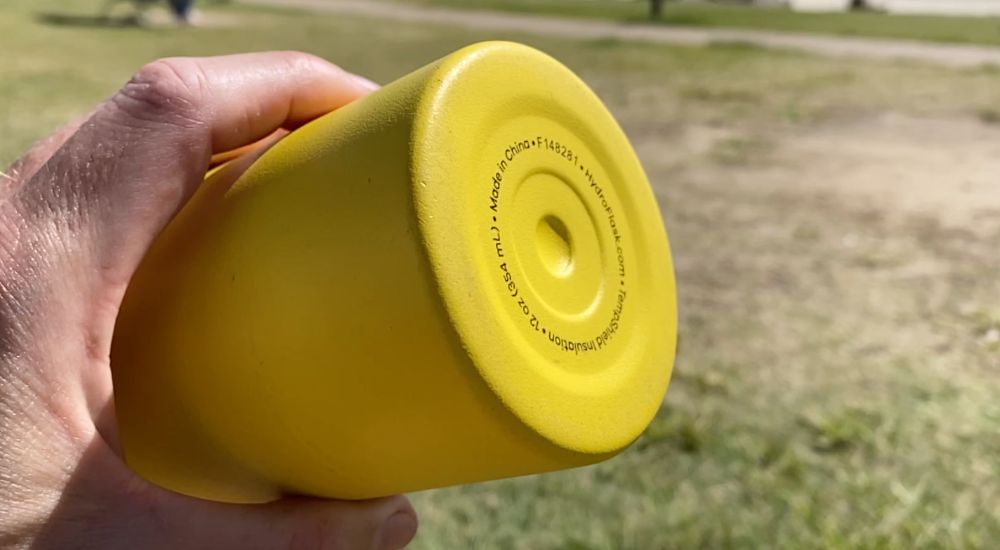 As you can see apart from some minor scratches the base is still in pristine condition. So yes the Hydro Flask Flex Boot absolutely works and does the job.
How Much Does It Cost? Is It Worth It?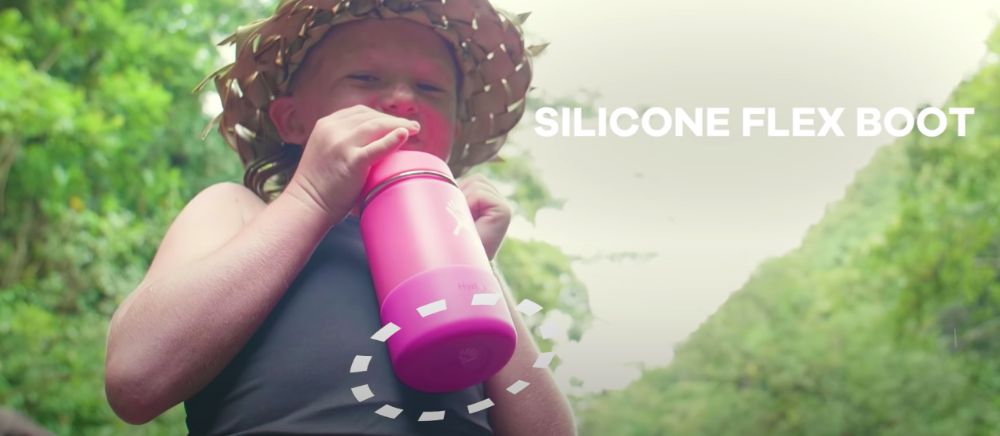 Given Hydro Flask water bottles are already expensive you can be forgiven for wondering whether or not it's worth paying the extra money required to get a Flex Boot.
The Flex Boot comes free with the 12 oz Kids Hydro Flask bottles however unless you're buying a kid's one you'll need to purchase your boot separately.
Luckily they aren't that expensive. Both the small and medium sized boots are the same price and at less than $10 each they won't break the bank.
See the latest price of the Hydro Flask Small Flex Boot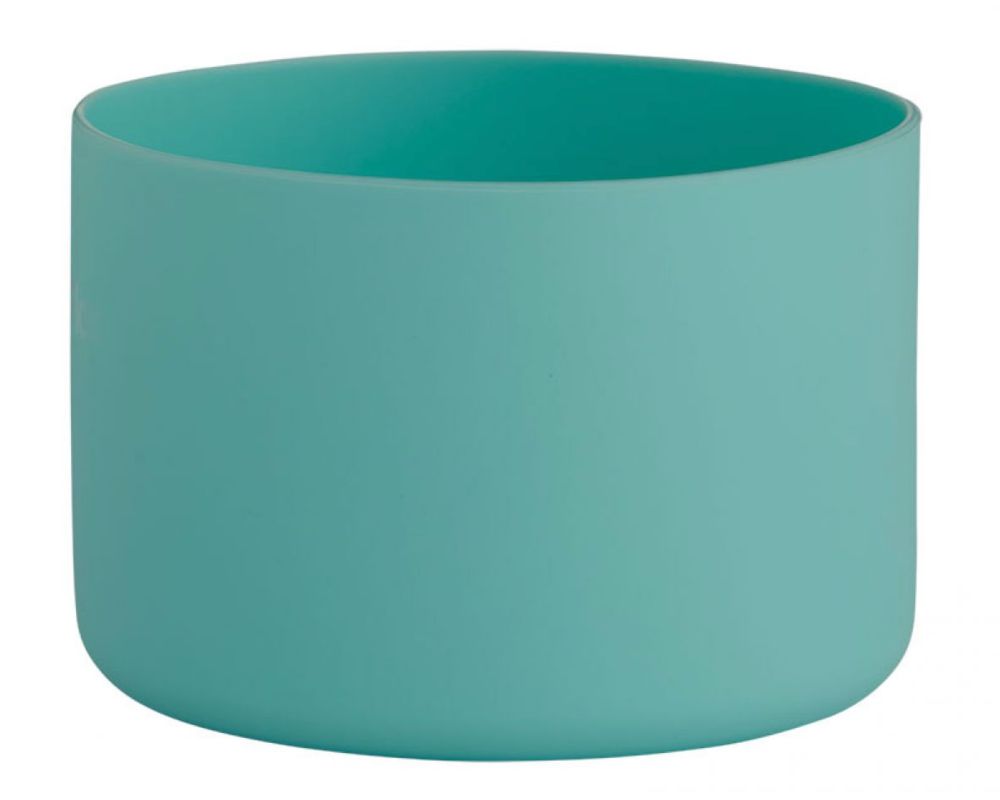 See the latest price of the Hydro Flask Medium Flex Boot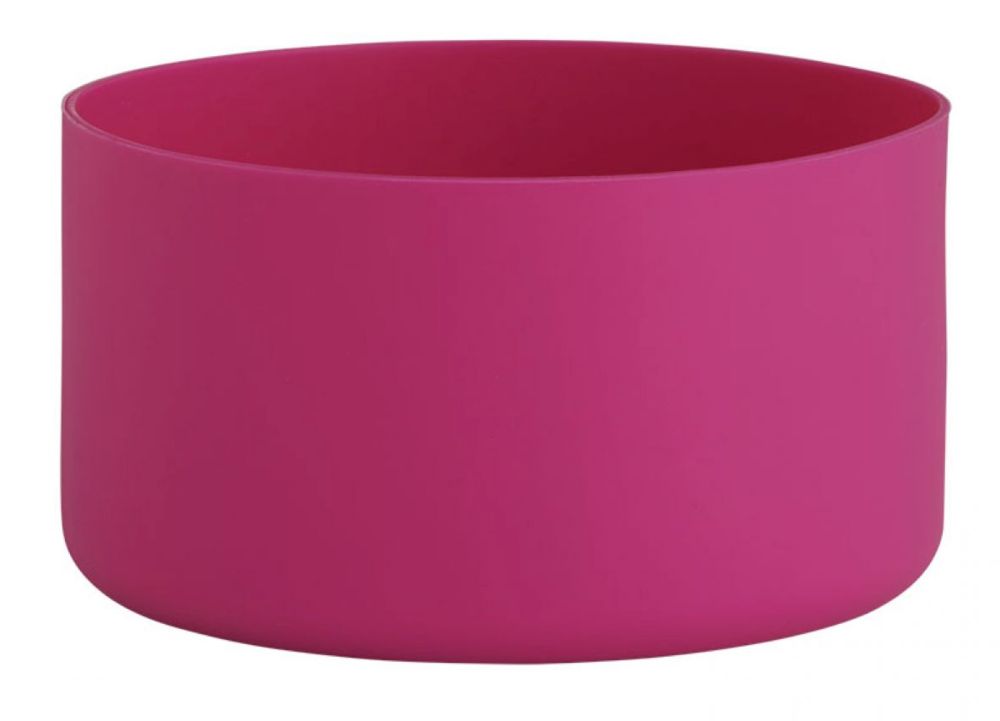 Watch The Video Review
If you're still on the fence about whether or not you should get yourself a Hydro Flask Flex Boot check out my video review below:
What Size Boot Should I Get For My Hydro Flask?
If you're wondering what size Flex Boot you should get here's the size guide:
Flex Boot Small
12 oz
16 oz
18 oz
20 oz
21 oz
24 oz
Currently there are no Flex Boots available for sizes above 40 oz. So if you have a 64 oz Hydro Flask bottle or Growler or the 64 oz or 128 oz Hydro Flask Oasis there is no Flex Boots for these products.
Best Hydro Flask Flex Boot Alternatives
There are also a lot of other brands that make protective boots and cases for your Hydro Flask to stop it from getting damaged. Below are some of the best alternatives to the Hydro Flask Flex Boot.
1. Hydro Flask Bottle Bumper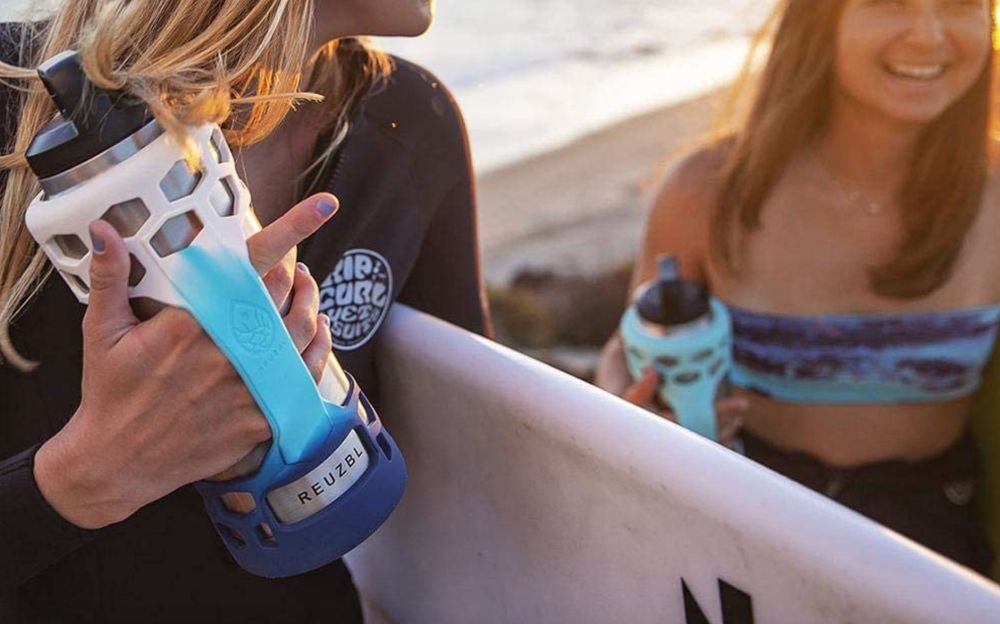 For about twice the price of the Flex Boot you can get a Hydro Flask bottle bumper made by REUZBL.
These cover the full length of your Hydro Flask protecting both the bottom, top and side of the Hydro Flask.
It also have a side handle making it easier to carry your Hydro Flask and making you less likely to drop it in the first place.
It comes in a variety of colors and fits the 21 oz, 24 oz, 32 oz and 40 oz variants of the Hydro Flasks
See the latest price of the Bottle Bumper at Amazon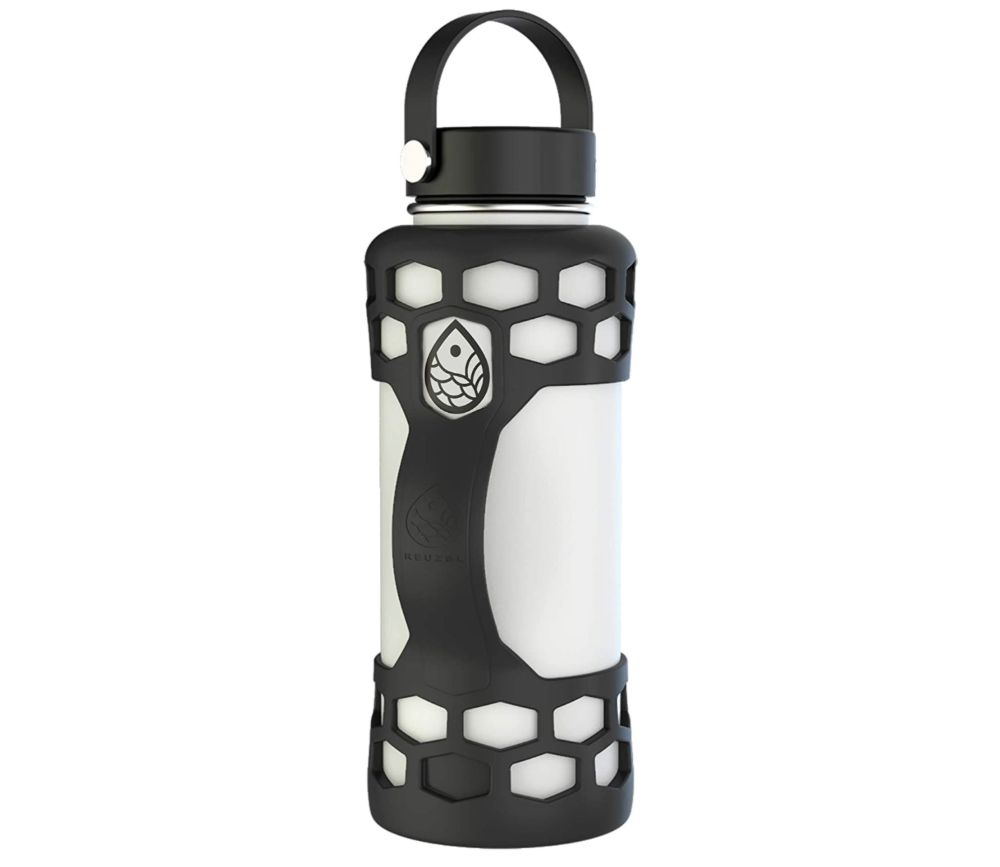 2. RuoKid 3-Pack Silicone Boots (Best Value)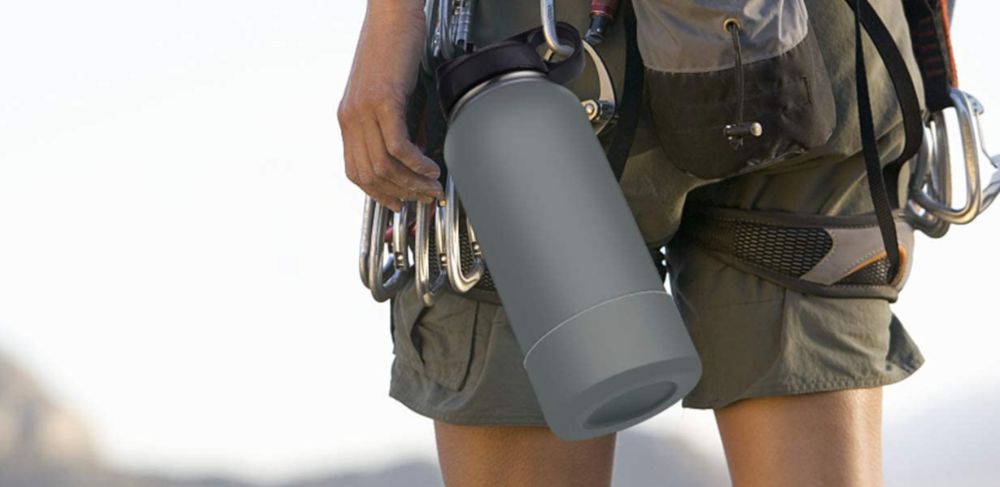 If you're looking for value for money then RuoKid do a 3 pack of silicone boots for the same price as a single silicone Flex Boot from Hydro Flask.
They have both sizes to fit everything from a 12 oz up to a 40 oz and they have a few different colors to choose from.
If you've got multiple Hydro Flasks and want the best value for money then this option is for you
See the latest price of the RuoKid Silicone Boot 3-Pack at Amazon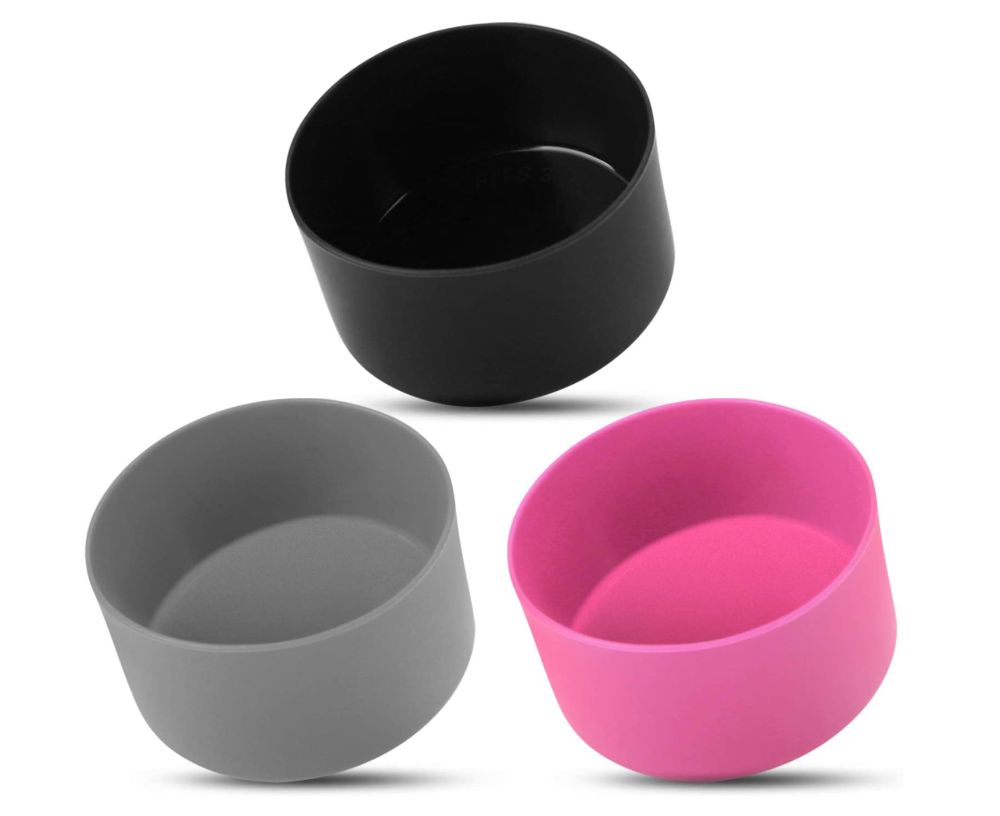 3. REUZBL Sea Life Silicone Boot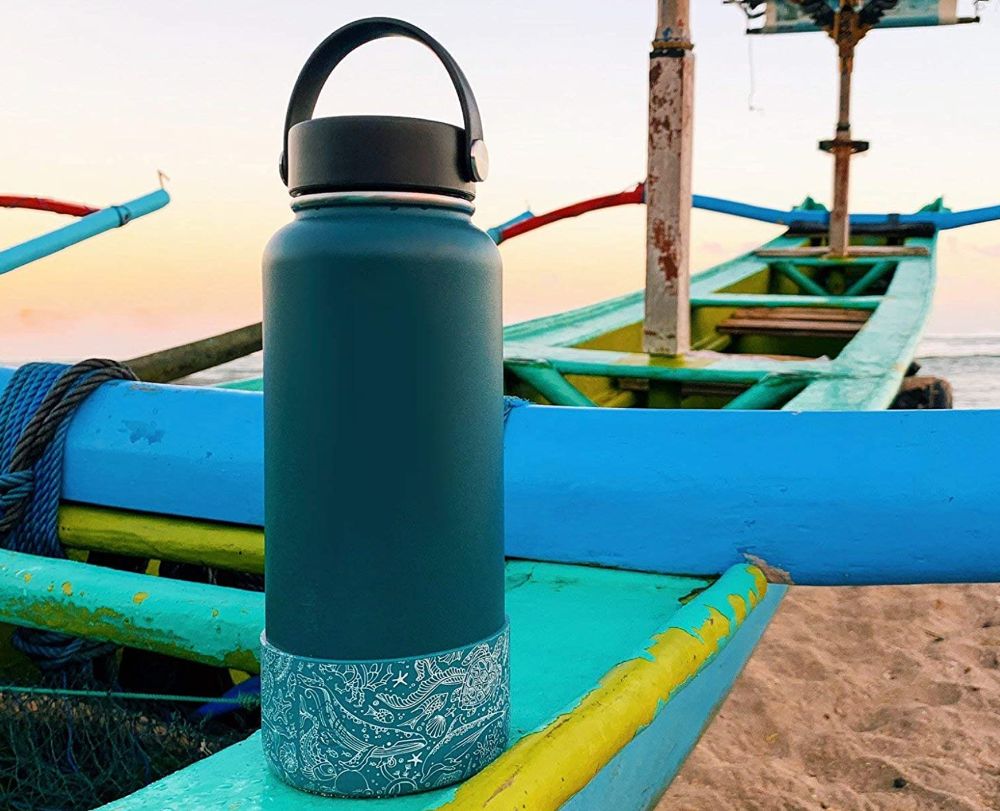 If you want something a little more interesting then REUZBL does a silicone boot with an aquatic sea life theme.
It comes in a variety of colors and has sizes to fit everything from the 12 oz Hydro Flasks up to the 40 oz Hydro Flasks.
Plus 5% of the companies profits goes towards a Reboot Our Reefs program so you can know you're supporting a good cause.
See the latest price of the REUZBL Sea Life Silicone Boot at Amazon