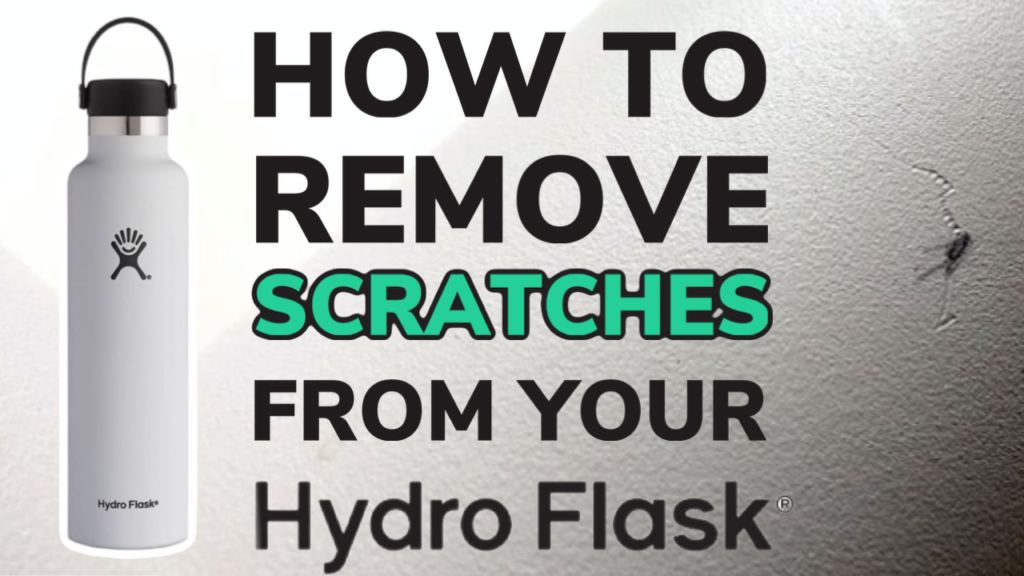 Hydro Flask are great at keeping drinks cold or hot all day long and the bright colors look great. But they can be prone to scratching and when you have scratches on your Hydro Flask they don't look as good.
Ideally you'd have a Hydro Flask that never scratches. But if you do happen to get some then how do you remove scratches from your Hydro Flask?
Is it possible to get your Hydro Flask looking scratch free and brand new again?
For light scratches the answer is yes, absolutely. For deeper scratches the answer is still yes, but it's a little more difficult to fix.
To remove light scratches from your Hydro Flask soak a piece of fine-grade 1000-1500 grit sandpaper in water. Keep the sandpaper wet and lightly apply to the area in circular motions to buff out the scratches. For deeper scratches use a cover up market, paint or stickers to remove or hide the scratch.
What Can Cause Your Hydro Flask To Scratch?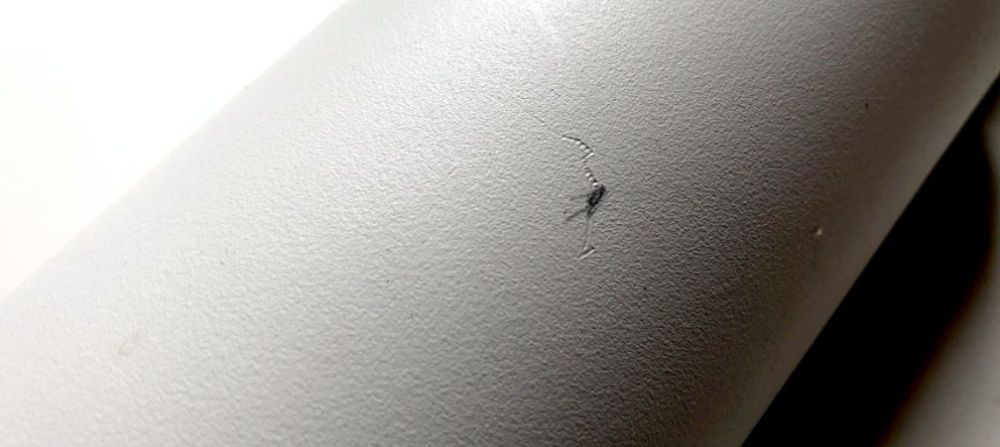 Hydro Flasks are covered in a thick powder coat of paint, which while tough is not completely resistant to scratches.
One of the easiest ways Hydro Flasks get scratches is rubbing up against anything metal.
This could be a belt or a hair clip in your bag, or it could be your keys or maybe it bumped up against a metal railing. This can leave surface metal marks or scratches on your Hydro Flask.
Dropping your Hydro Flask or banging it up against something by accident can also cause scratches to appear.
Eventually you're bound to get scratches on your Hydro Flask and the longer you own it the more scratches you're likely to have.
How To Remove Light Scratches From Your Hydro Flask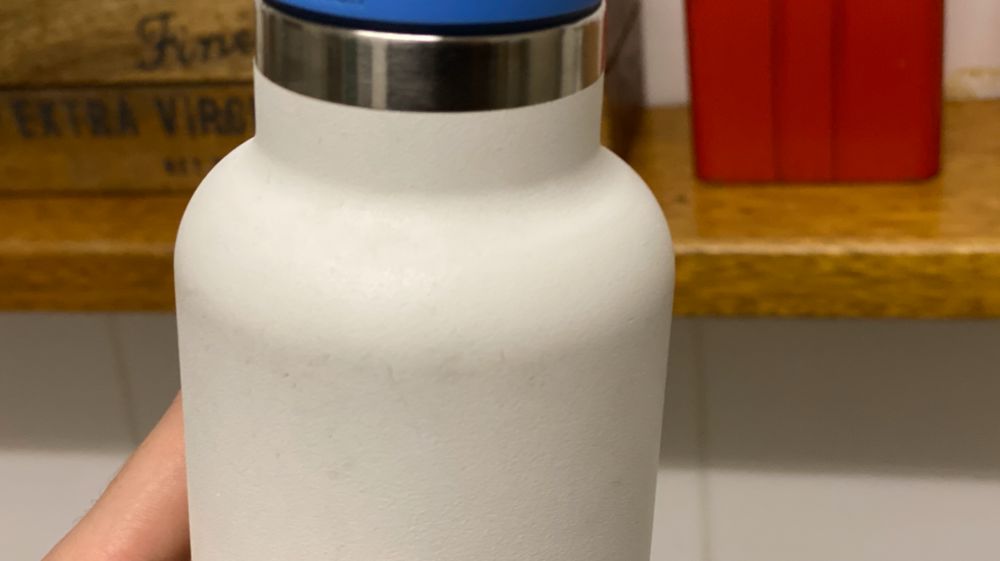 If the scratches on your Hydro Flask bottles are only light surface scratches and they don't seem to be too deep then you should actually be able to completely remove them with a little bit of effort.
Before you start using the sandpaper method mentioned below try to rub off your scratch with soapy water, rubbing alcohol or a mildly abrasive sponge or cloth. If you're scratch is too strong for this then you can use sandpaper to get out a light scratch.
Hydro Flasks have a pretty thick layer of powder coated paint so it is often possible to use fine sand paper and buff away the scratch so you can't notice it anymore.
You can also use this method to get rid of hard to remove stains from your Hydro Flask.
Get some super find sandpaper – 2000 grit or 3000 grit. This is often used in automative repair shops to bring back the shine of metal parts. You can also use 1000 grit of 1500 grit sandpaper but it's more likely to alter the texture of paint so use with caution.
Soak your sandpaper in water and get it completely wet.
Also put some water on the scratched area of your Hydro Flask.
Perform light pressure circular movements around the scratched area and you'll notice your scratches fade away pretty quickly.
Ensure that the entire time you're doing it the sandpaper is wet. Keep dipping it in the water so it doesn't dry out. As soon as the sandpaper stops feeling like it's gliding over the area dip it in water again
It's important not to apply too much pressure or you may strip off the paint altogether or make more scratches. So let the sandpaper do the work for you rather than applying lots of pressure. DO NOT PUSH DOWN HARD. Honestly you need to apply little to no pressure at all, just let the sandpaper do the work.
Think of it as basically rubbing off super small layers of the paint from the surrounding areas and levelling out the mini scratches that you can.
Once complete wipe away the residue with a microfibre towel or some isopropyl alcohol.
The scratches on your Hydro Flask should now be gone and your bottle should be looking as good as new.
For more helpful tips check out this reddit post or these before and after shots with instructions.
Do Hydro Flasks Scratch Easily?
Hydro Flask bottles do have a thick layer of powder coated paint and while this is quite durable it does actually scratch pretty easily. Contact with metal items like keys, watches, zippers or even hair ties can scratch it. And over time general use will cause it to get scratched.
Are Scratches Covered Under Hydro Flask's Warranty?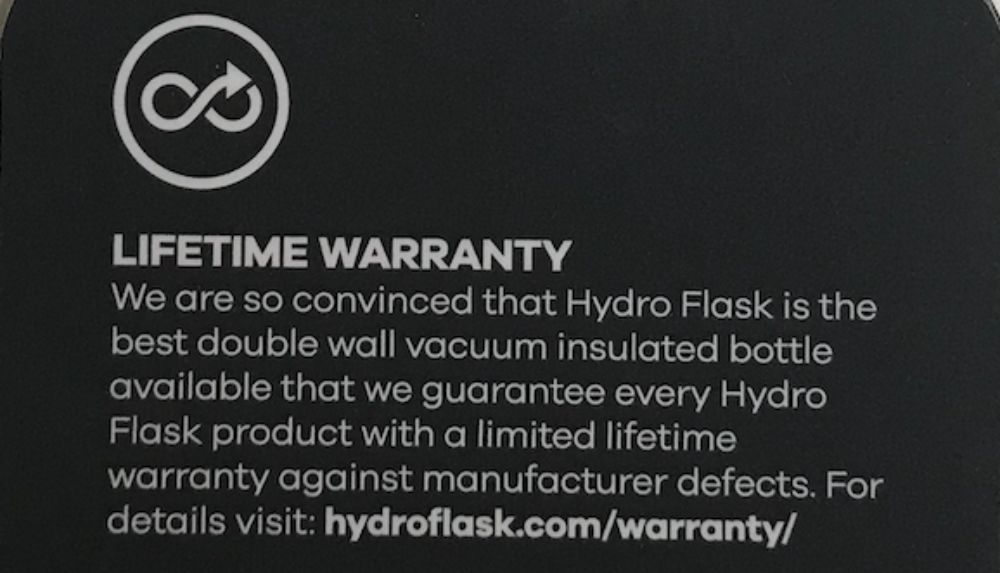 Hydro Flask water bottles come with an impressive lifetime warranty. However before you get excited this is a "limited lifetime warranty against manufacturer's defects"
Hydro Flask have promised to replace any product found to be defective within the scope of normal and appropriate use.
This is mainly for issues with broken caps, bottles that lose their insulating properties, damages during the shipping process as well as rattling flasks. Their warranty does not cover cosmetic damages from regular use and wear and tear of the product.
This means if you drop your Hydro Flask or in some way scratch or chip the paint off this is NOT covered under warranty.
How To Fix Hard Deep Scratches on Your Hydro Flask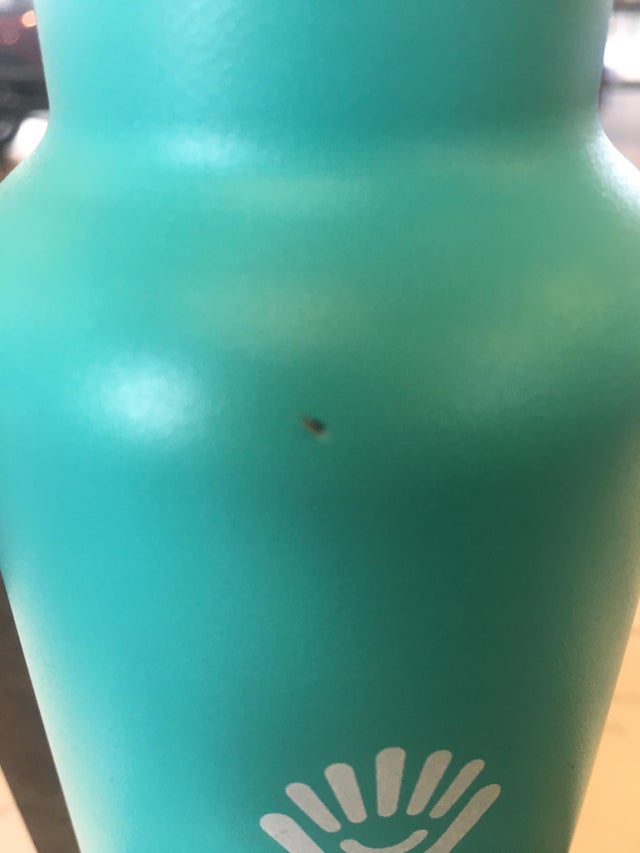 If you've got deep scratches in your Hydro Flask, especially if they go all the way down showing the stainless steel underneath, then the sandpaper method mentioned above won't work.
Fixing deep scratches in your Hydro Flask requires using some different methods. Or if you can't fix the scratch or don't have the paint or tools to do so then covering up the scratch or just leaving it may be your best option.
Paint It Or Use a Mark Up Pen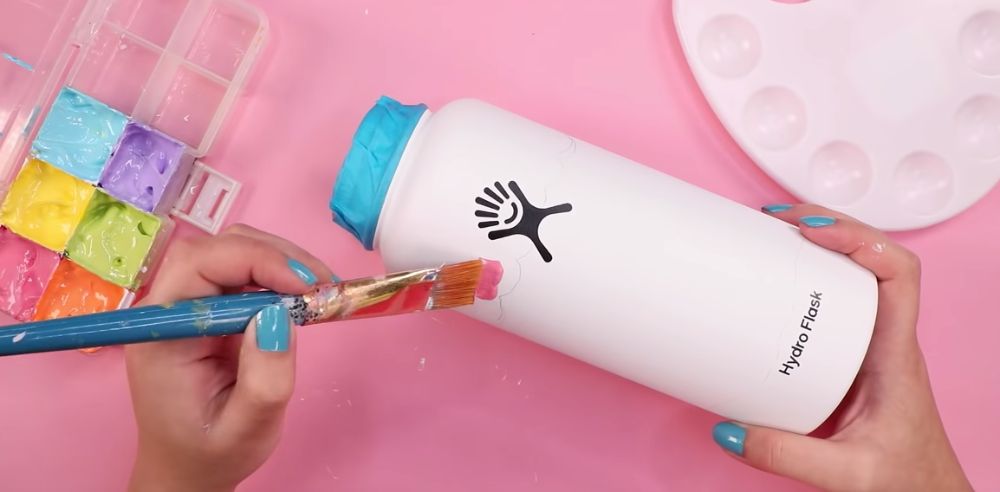 One of the best ways to fix a deep scratch on your Hydro Flask is to paint over it using the same color as the paint of the bottle.
For something like white or black this is pretty easy to match up but the other colors may be more difficult.
You'll want to use a mark up pen or if you're using paint use a very fine brush so you're just painting the scratch itself and not putting a bit stroke over the entire area.
You can always head down to your local hardware store and take your Hydro Flask with you to find the closest color using their swatches. Or get the help of a staff member as sometimes they can color match.
Often you can buy a small tester pot of paint for a couple of dollars.
Artware stores are another great place to find matching paints. They often have bright colors and lots of variety so you should be able to find one that's a pretty close match.
Paint The Entire Bottle
Rather than just painting the scratch why not go ahead and paint the entire bottle?
You can get creative with your designs and make it completely you.
It's a fun activity to do, the bottle is easy to paint over and it looks great.
Acrylic Paint is super affordable – click here to it on Amazon.
You can also use Posca Pens which are perfect for just touching up little spots – click here to see Posca Pens at Amazon
And make sure when you're done you cover your paint job with a varnish otherwise the paint will easily scratch off again – click here to get the professional gloss varnish at Amazon.
Put a Sticker Over It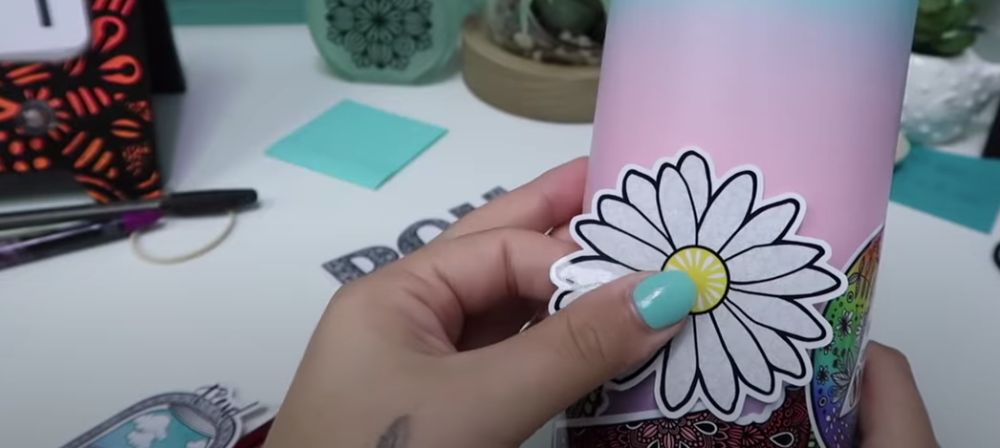 If you can't find the right color to match your bottle or you can't be bothered painting over the scratch then you can always simply put a sticker over the scratch to cover it up.
Filling up your Hydro Flask with creative looking stickers has been a popular trend and it makes your Hydro Flask look cool and completely unique.
Vinyl stickers tend to be some of the best to use as they look great and are easy to remove. You can get a whole bunch of different vinyl sticker packs from Amazon. I'm sure you'll find the sticker that best suits you style.
See the different vinyl sticker options at Amazon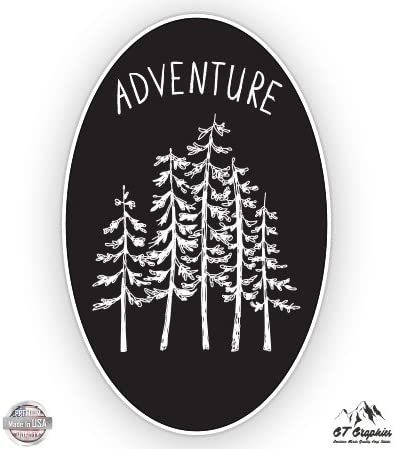 Buy a New One (And Sell Your Old One)
If your Hydro Flask is too scratched up and looking worse for wear maybe it's time that you went and bought a new one.
This could be that perfect excuse to choose that brand new color you've always want or to update to a larger or smaller size that better suits your needs.
See the latest prices of Hydro Flask bottles at HydroFlask.com
(or compare to prices of Hydro Flask bottles at Amazon)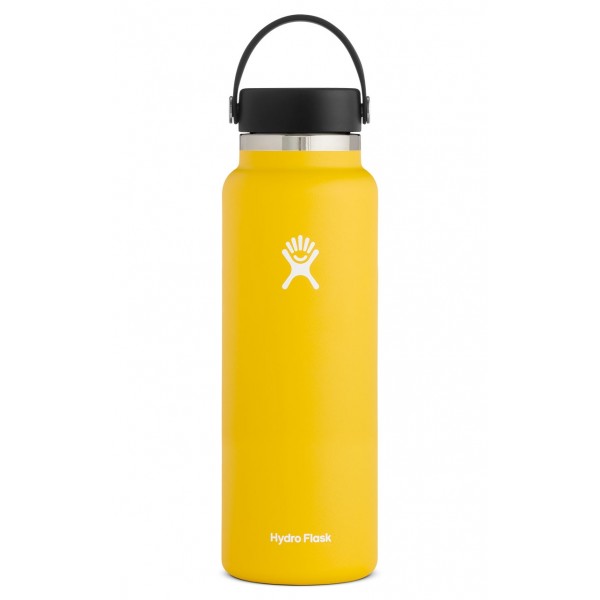 Just Leave It (It Adds Character)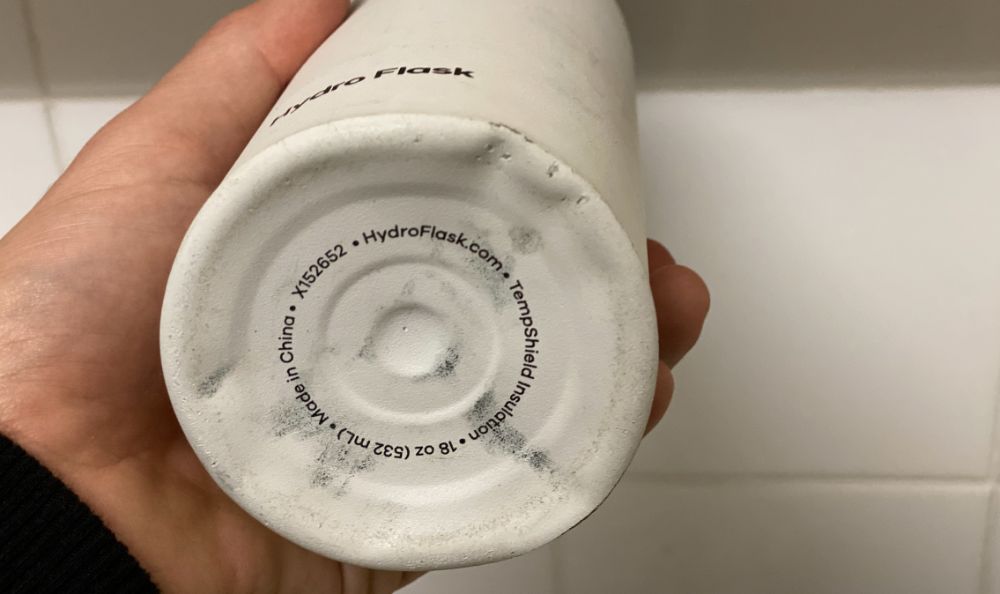 Hydro Flasks are made for the outdoors and made for adventures.
So while it isn't ideal that your Hydro Flask doesn't look perfect and has some cosmetic blemishes it's also the territory of having a reusable bottle that you are using on a regular basic.
It's going to get scratched, chipped, dented and damaged over time.
But this adds character to your bottle and reminds you of all the great times you've had. So instead of trying to keep it looking brand new why not enjoy it's scuff marks?
If you have a big dent in your Hydro Flask then click here to learn if you can get dents out of a Hydro Flask.
How To Protect Your Hydro Flask From Scratches
If you want to prevent your Hydro Flask from future scratches there are some things you can do to make it less likely that you'll get scratches on your Hydro Flask water bottle.
Be Careful and Keep Away From Metal
It goes without saying but if you want to stop your Hydro Flask from getting scratches then be careful with it.
Don't drop it, bang it around and definitely keep it away from hard sharp items and any type of metal.
Metal seems the scratch the powder coat paint super easily so no putting your bottle in the same place as your keys.
Sling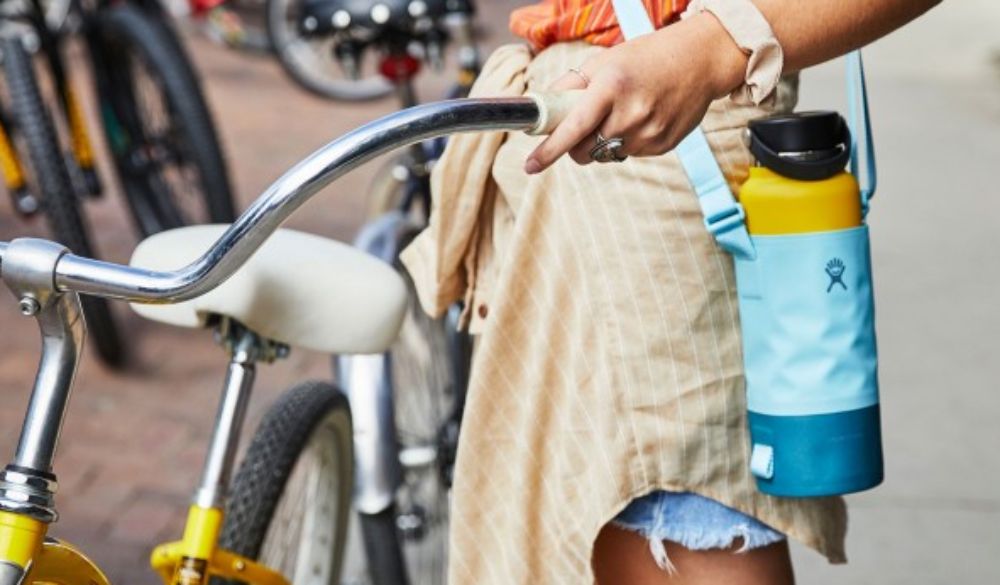 Hydro Flask sell bottle slings that act as a protective layer over your bottle but also have a shoulder strap for easy carrying.
See the latest prices of Hydro Flask Slings at HydroFlask.com
(or compare prices of Hydro Flask Slings at Amazon)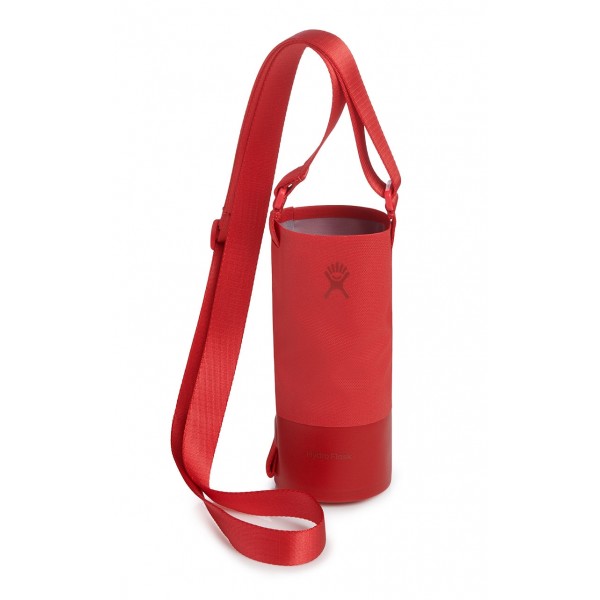 Cover Sleeve
You can buy protective covers for your Hydro Flask that wrap around it and stop it from scratching.
Some people loves these, but personally I don't like that it hides the bright and beautiful colors of my Hydro Flask.
Stickers
While stickers are a great way to cover up existing scratches on your Hydro Flask they also provide a protective layer that stops new scratches getting on your bottle.
So stickers can actually be a great way of preventing scratches on your Hydro Flask and they make your bottle look great.
Resin Coating (Extreme Measure)
If you're super desperate to avoid any scratches ever on your Hydro Flask then applying a protective layer of resin can stop the paint scratching off.
It also gives your Hydro Flask a shinier gloss finish that can really make the colors pop.
This is used a lot when people hydro dip their bottles or tumblers as it protects the paint.
But you can use it just to protect the existing powder coated paint.
You can go with a simple spray can epoxy that'll give you a clear coating or for even better results a lot of people recommend this 2 part epoxy from Amazon (or craft stores) that gives a better result.