The Igloo Trailmate is an innovative cooler packed with a bunch of amazing features, but it isn't perfect and it does have some common problems and issues.
Before you run out there and spend your money on one these are some key issues you should be aware of.
I don't see any of these issues as deal breaker, but I do believe it's important to know what you're getting into before spending hundreds of dollars on a cooler so I hope this information helps.
1. They Aren't Cheap
Igloo Trailmate coolers aren't as expensive as roto-molded coolers like Yeti but they aren't cheap either, coming in at nearly $300. So this cooler really is for someone who is going to get a lot of use out of it.
This is an upper/middle price for a cooler of this size. Similar to cheaper roto-molded coolers like Ozark Trail 60-Quart wheeled cooler which sells for .
If you're looking for a cheap cooler then this cooler isn't for you. A better choice may be the Coleman Xtreme range of coolers instead.
IGLOO TRAILMATE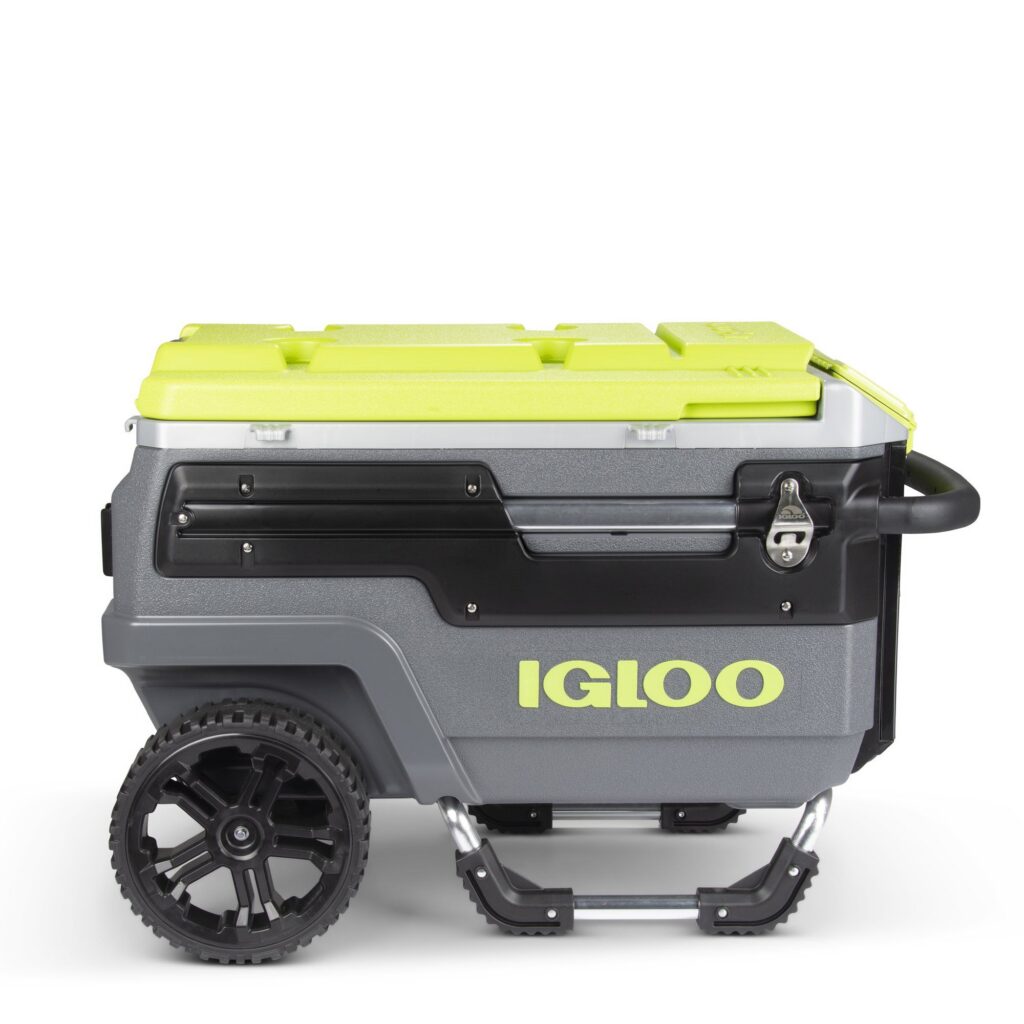 Igloo Trailmate 70-Quart:
COLEMAN XTREME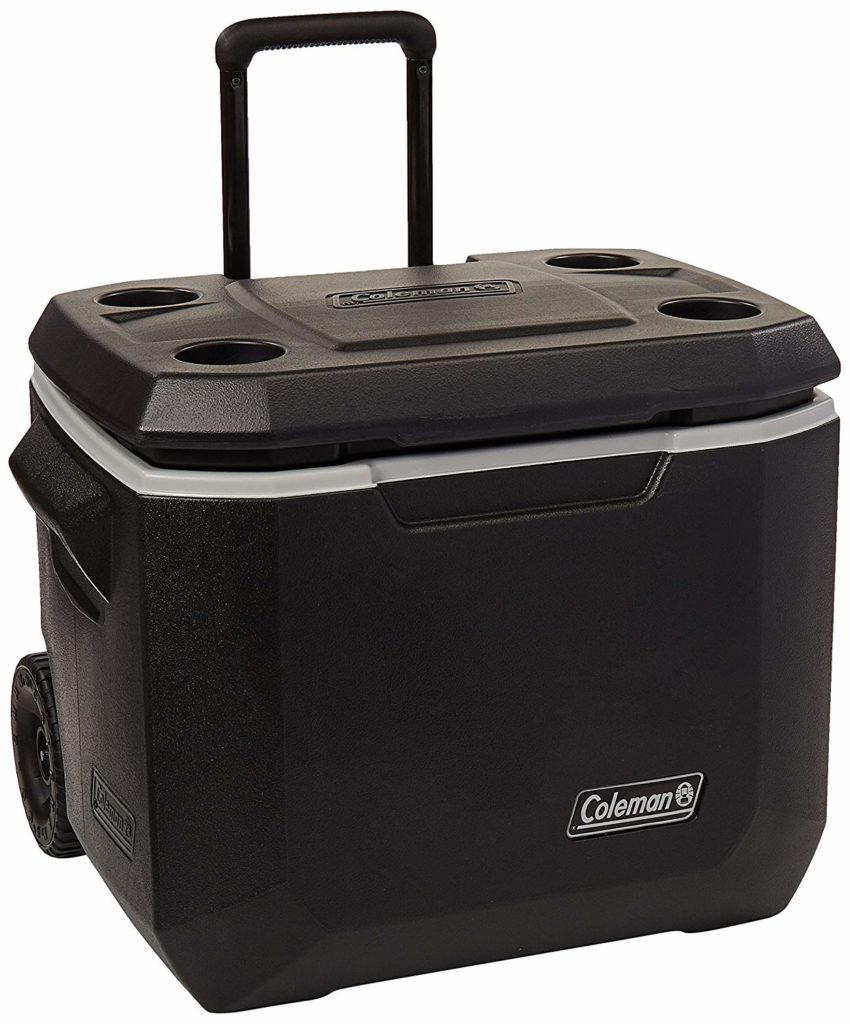 Coleman Xtreme 50:
---
Coleman Xtreme 62:
So as you can see the price is wildly different.
2. They Only Have a 1-Year Warranty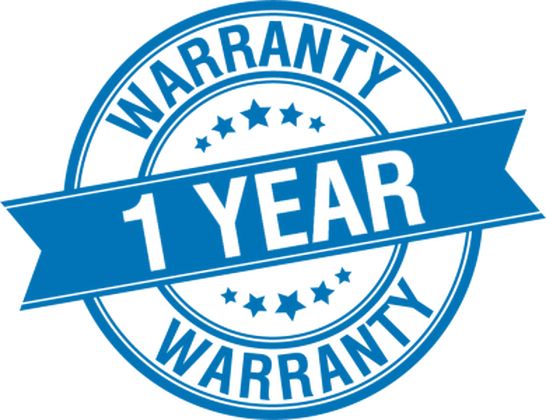 The Igloo Trailmate is only backed by a 1-year warranty, which given the price of the cooler I feel isn't very long.
Yeti, as well as most other roto-molded coolers, offer a 5-year warranty on their coolers with some of the best coolers offering a guarantee for life.
I would just hate to get 3 years down the line and have my expensive cooler break and it no longer be under warranty anymore and I either have to pay to get it fixed, fix it myself or buy myself a new one.
3. They Aren't Roto-Molded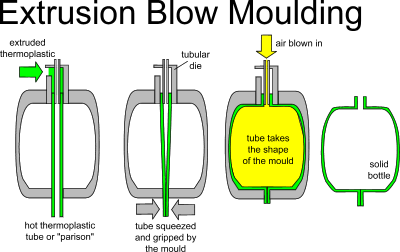 Igloo Trailmate coolers aren't a roto-molded construction but rather uses a blow molding process to create the shape of the cooler.
This means the exterior plastic of the cooler isn't as thick and this also means that the cooler won't be as durable.
Learn more about what Yeti coolers are made from and why they are so tough.
4. They Aren't Lockable or Bear Proof
There is no way to lock down the lid of this cooler to protect items inside from thieves or from animals like bears who might want to get in and steal your food.
So if you're camping in bear country and want that extra level of protection then this cooler won't provide that.
5. Some Customers Complain Of Poor Ice Retention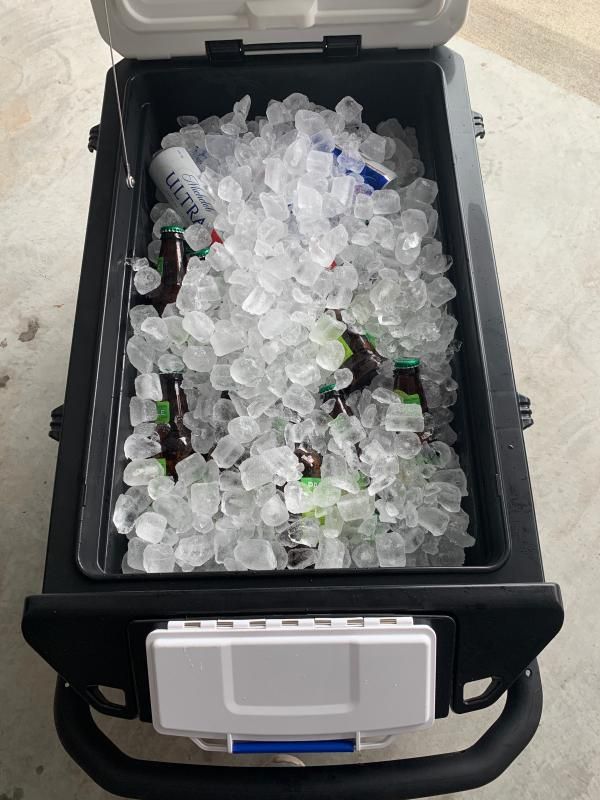 Igloo claims that the Trailmate gives up to 4 days ice retention.
While this video claims it smashed that and gave 8+ days of ice retention this was when the cooler was 100% completely filled with ice.
I think the problem with this cooler is that it is so large and will likely never be completely filled with ice, and it's even unlikely that people will half fill it with ice. It just costs too much money.
So when you have a large cooler like this one, that is only partially filled with ice then the ice retention really suffers.
Some customers reported less than a day of ice retention and that their food got ruined, others said 1-2 days while others have said it held ice for 4 days just fine.
Ultimately it comes down to how much ice you use, the external temperature and if you're doing the right things to keep ice as long as possible.
Learn how to keep ice longer in a cooler.
6. The Hinges Break Easily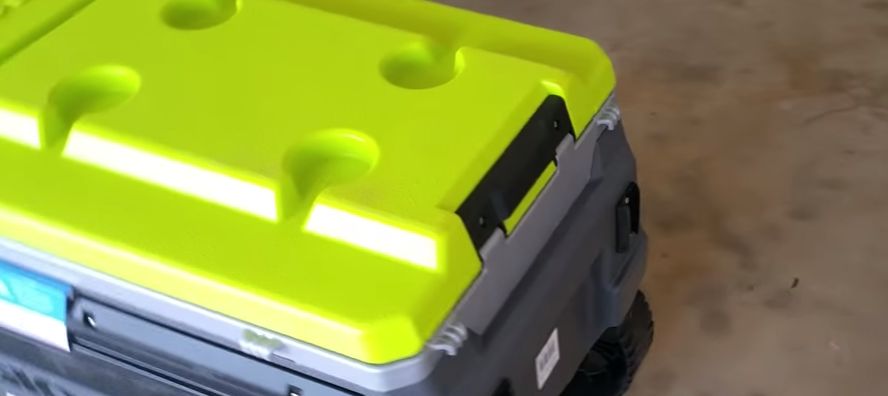 The lid of the cooler opens up with a hinge on the shorter side. It's a plastic clip hinge and it isn't very strong.
The lid is held open by a metal wire, but this can break and then the lid will fall back and break the hinge.
Many customers have reported this issue.
You can buy a replacement hinge for under $10 though. Click here to see.
7. The Glide Handle Gets Stuck

A common issue this cooler has is that the pull out "Glide Handle" gets stuck in the closed position.
This can happen after the cooler is used for a while or it can happen straight out of the box.
There is no official fix by Igloo other than to replace the cooler or have them fix it, but some customers worked out a workaround fix.
If you remove the glide handle, you can use some tape to tape over the two holes at the back of the handle where the nibs lock into position at the very back (in the closed position).
The glide handle will then release into the open position but won't lock into the closes position. Then drill two small areas in the side of the cooler (but not all the way through) so you can manually press the nibs to release the handle from the extended position.
It's not a perfect solution but if you have a broken glide handle on your Igloo Trailmate that is stuck in the closed position then this is a good solution.
8. Some Customers Have Issues With The Wheels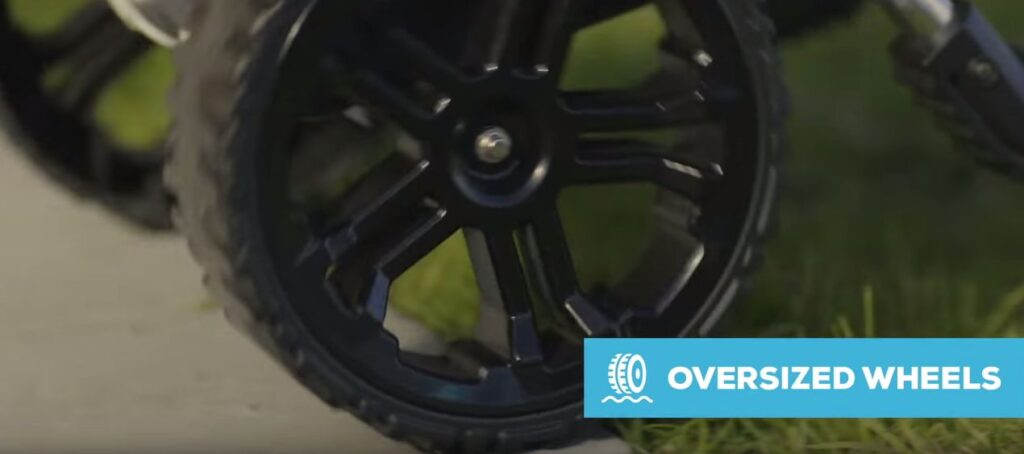 Some customers have had problems where the wheels have fallen off the axel due to an error in construction and the hubs holding the wheels on breaking or falling off.
This has happened both out of the box and in everyday use and while it is covered by warranty for this first year it would be extremely annoying to have it happen to you while you're half way down the beach and you have to carry your cooler the rest of the way.
9. No Carry Handles
While this cooler has the telescopic glide handle for pulling it along it doesn't have side handles for lifting it in and out of your car.
The addition of the "Marine" version added a little swinging side handle but you still have to use it in combination with the glide handle for lifting and some customers have reported that the little swing handle easily breaks.
10. No Rubber Gasket In The Lid or Rubber Latches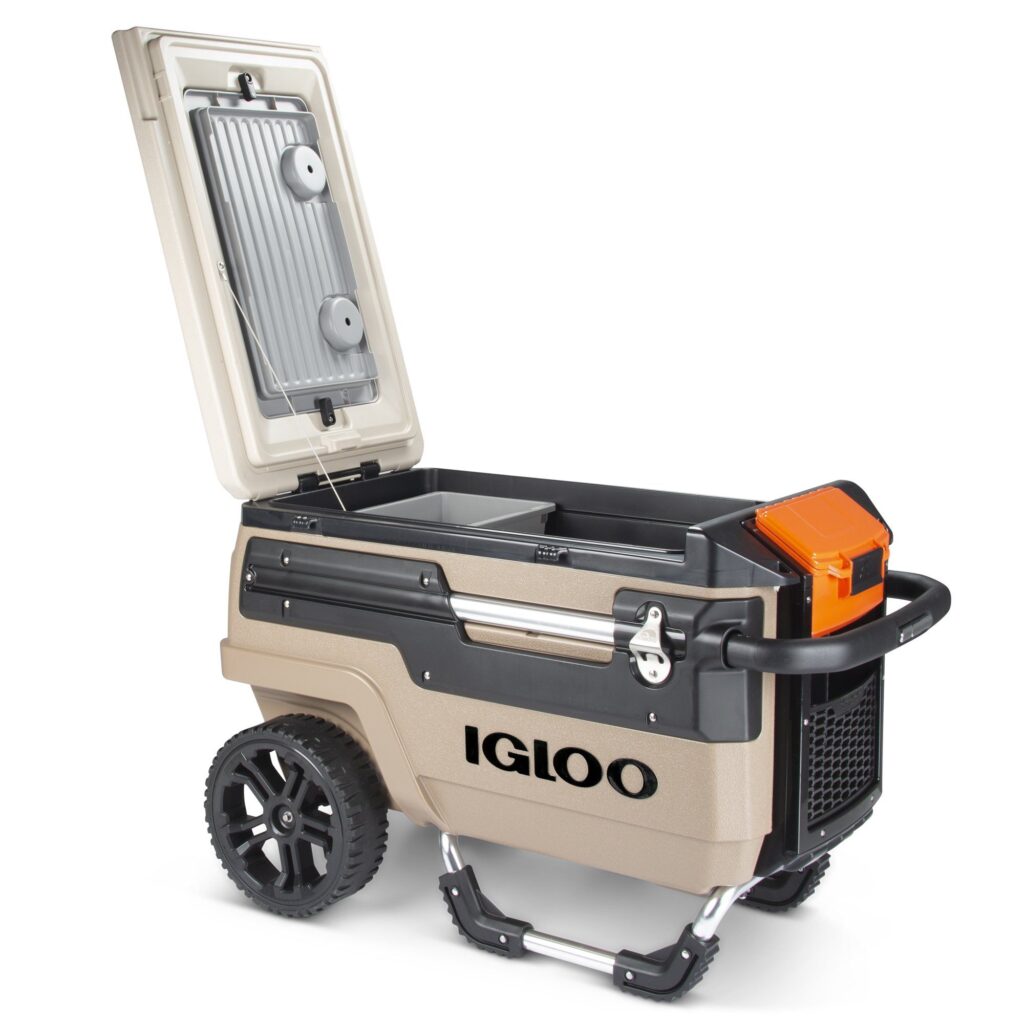 Many high-end coolers have freezer grade gaskets in the lid. They also have rubber latches to pull down the lid firmly and keep it held to the main body of the cooler.
The Igloo Trailmate has neither of these, reducing ice retention and make water more likely to spill out.
11. The Cup Holder On The Lid Are Quite Small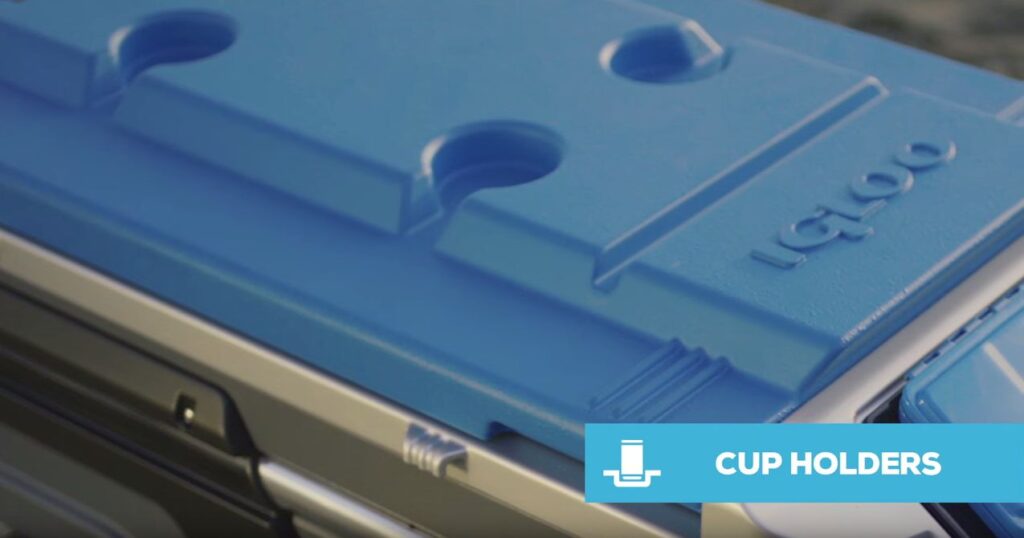 The 4 cup holders on the lid of the cooler are great for cans and cups but they are quite small and so many bottles or tumblers with wider bases won't fit into them.
The cup holders on the butler tray are slightly bigger, but it would be nice to have some larger cup holders on the lid.
12. Customer Support Sounds Largely Unhelpful
There are so many reports of customers who have issues or problems with their Igloo coolers just being passed around and not treated very well by the customer support team over at Igloo.
It has taken extremely long to get replacement parts for their cooler, or in some cases the team refused to fix or replace broken coolers citing "user error" when realistically it was an issue with the product.
13. Wheels Still Struggle On Really Soft Sand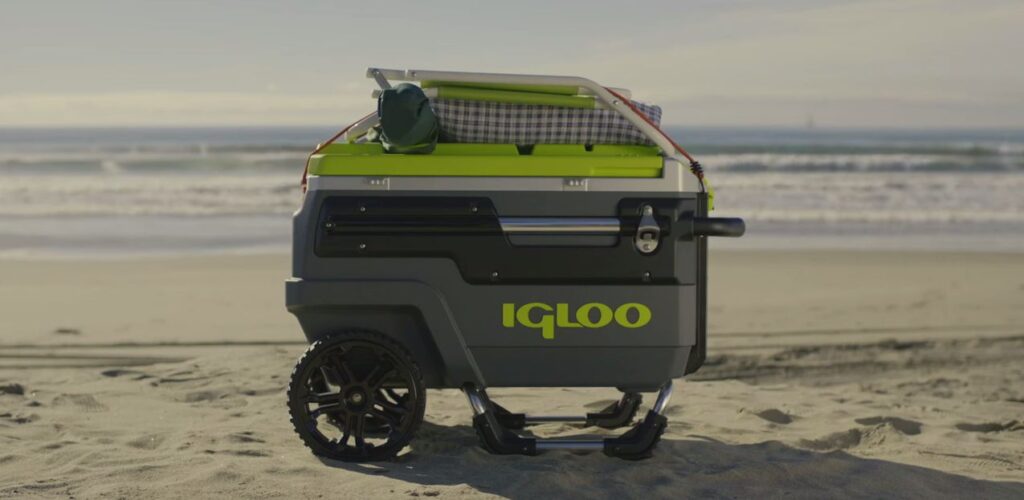 The wheels, while big, still struggle on soft sand. This is especially true when the cooler is full and very heavy.
To be honest I kind of expected this. No heavy cooler is going to be really easy to pull over uneven dry soft sand. You may need to get a friend to help you on your way down to the beach.
But once you're closer to the shoreline and the sand is wet and hard the wheels work much better.
14. It Only Comes In One Size
The Igloo Trailmate only comes in 1 size and that is the 70-Quart size.
There are 2 models called the "Journey" and the "Marine" but both are the same size and are basically identical, other than a few minor differences.
If you want a smaller Trailmate then you're out of luck.
Hopefully they'll release a smaller one in the near future. 70-Quarts is a bit bit for me. I would prefer something around the 40 to 50-Quart size.
15. Not Watertight
Because the cooler doesn't have an rubber gasket or rubber latches to hold the lid down it isn't actually watertight.
This means if your cooler is full of water (maybe from melted ice) then when that sloshes around either because you're wheeling it around or you have it in your car as your driving, the water will likely spill out.
Also if it falls on it's side the water and items inside will likely push the lid open and fall out as there is very little stopping the lid from opening.
Still A Great Cooler
While the Igloo Trailmate does have some problems and issues I don't see these issues as major deal breakers.
It's still a great cooler that has so many awesome features. If you take care of it then it should last you many many years and in my opinion this is the best beach cooler with wheels.
To see more details about this cooler check it out on Amazon by clicking my affiliate link below, or read my full review.
See the latest price and more details at Amazon
Read my full Igloo Trailmate Cooler Review