Hydro Flask and Yeti are two of the biggest names in insulated tumblers and water bottles, but how does the new range of Hydro Flask Unbound soft sided coolers compare to Yeti's well established Hopper range of soft sided coolers?
Has Hydro Flask done a one-up on Yeti and created an overall better product that sells for less or is Yeti the better tried and tested option?
In short, Hydro Flask soft sided coolers have less insulation and don't keep ice as long as Yeti coolers. The exterior is durable, but not quite as durable as Yeti but they do sell for less than Yeti when on sale. Where Hydro Flask is better than Yeti is in it's external pockets and range of fun colors, but otherwise I would consider Yeti soft sided coolers to be an overall better product, though it is very close.
In this Hydro Flask Unbound vs Yeti Hopper review we'll be looking indepth at the design, features, quality and performance of these two coolers so you can determine which cooler you want to buy.
As generally happens when comparing two high-quality coolers the differences means one is not inherently better than the other and it will ultimately come down to personal choice. But hopefully this run-down gives you enough information so you can pick the cooler that is best for you.
Let's Start With Design, Size Options and of Course…Price
Let's start with the design, size options and price because when spending this much on a cooler design, branding and sizes are important.
You want to buy a cooler that suits your style and that you'll be proud to be seen wearing or using.
You also want a cooler that is practical and does what you need it to do and different form factors suit different people and different purposes.
Hydro Flask Unbound – 2 Form Factors, 4 Sizes
Hydro Flask Unbound coolers come in 2 form factors – the tote and the backpack – each which has 2 different sizes.
Hydro Flask Tote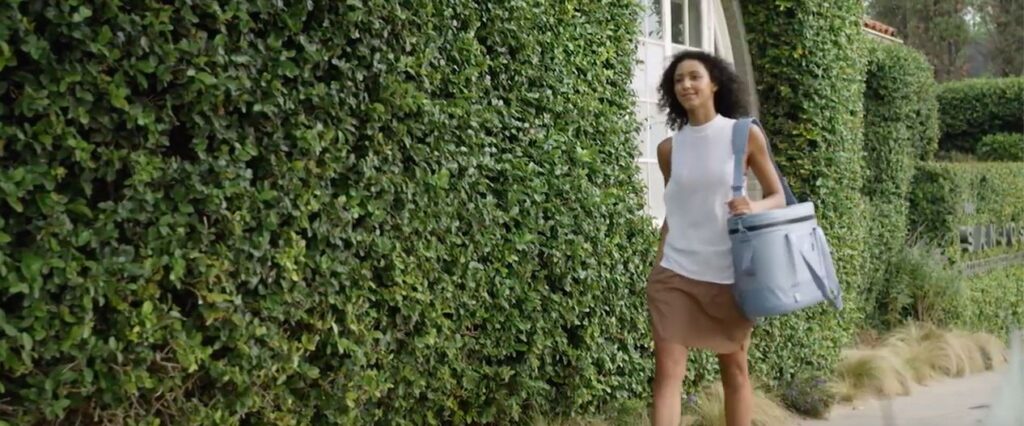 The tote version is a rectangular tote bag that has a detachable shoulder strap as well as side handles for single or dual hand carrying.
The Hydro Flask tote comes in an 18L and 24L size
See Hydro Flask Tote coolers at Amazon
Hydro Flask Backpack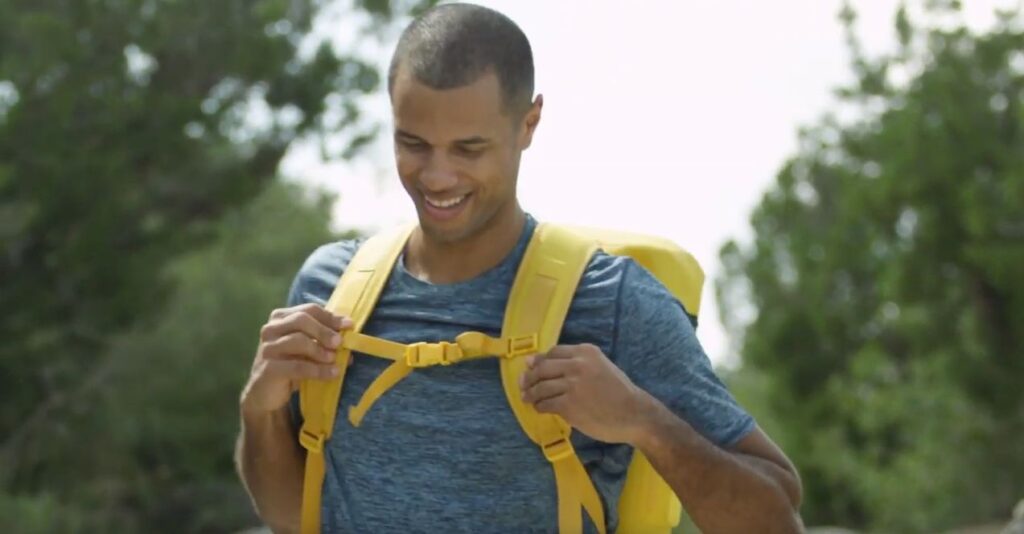 The backpack version is thinner and taller than the tote version and has backpack straps and a padded back for comfortable carrying. It also has a single handle to help you move it around.
The Hydro Flask backpack comes in a 15L and 22L size
See Hydro Flask Backpack coolers at Amazon
Yeti Hopper – 3 Form Factors, 5 Sizes
Yeti soft sided coolers come in 3 different form factors and 5 sizes in total. The boxy Hopper Flip has 3 different sizes and then there is the backpack and the tote which only comes in a single size each.
Hopper Flip

The Hopper Flip is an almost square box design, kind of like a mini soft version of their hard roto-molded coolers. It has a detachable shoulder strap and a top handle for carrying.
What makes this design different from the Hydro Flask tote is that it is wider but not as tall. This gives you a wider opening at the top and has more of a cooler feel as opposed to a tote feel.
The Hopper Flip comes in an 8-can, 12-can and 18-can size
See the latest price of Yeti Hopper Flip coolers at Amazon
Hopper BackFlip

The Hopper BackFlip is Yeti's backpack and it is very similar in design to the Hydro Flask backpack, only it lacks the external storage compartments that Hydro Flask has.
However, Yeti's backpack does have a removable hip strap which really helps to distribute the weight when the cooler is full. Hydro Flask doesn't have this.
The Hopper BackFlip comes in a 24-Quart size
See the latest price of Yeti Hopper BackFlip at Amazon
Hopper M30 Tote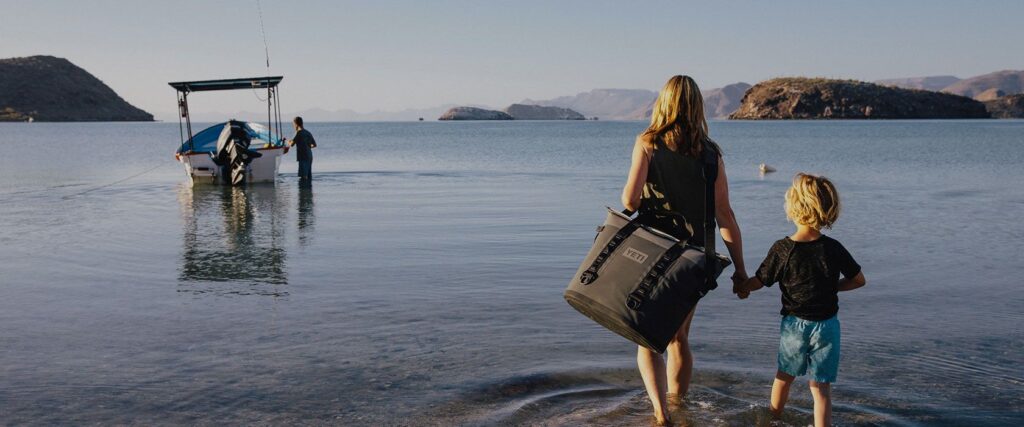 Yeti's M30 tote is much more bag shaped than the Hydro Flask as the Yeti tapers towards the top while the Hydro Flask keeps it's rectangular shape the whole way up.
The design of the Yeti means it fits under your arm a bit nicer than the Hydro Flask and it makes it slightly easier to carry.
The M30 has a detachable shoulder strap as well as handles for single or dual handle carrying.
The Hopper M30 comes in a 30-Quart size
See the latest price of Yeti Hopper M30 at Amazon
Price Comparison: Hydro Flask Unbound vs Yeti Hopper
So the form factors and designs are similar, but have their slight differences in shape and design. We'll get onto the performance and features, as these do differ a fair bit and need to be considered.
But first let's talk about something really important…price.
When starting my research for this article Hydro Flask coolers were priced higher than Yeti coolers of a similar size/form factor.
However, now that I am a few days into this review I can see that Hydro Flask is actually cheaper than Yeti at the moment.
I have heard that Hydro Flask coolers go on sale more often so maybe that's what's happening as I write this.
Anyway, below is a comparison chart that compares the prices of Hydro Flask coolers and Yeti coolers. It pull the info from the Amazon API so should be up to that as you're reading this.
You can also click the price links (my affiliate links) to see the products on Amazon and confirm the pricing, as I found different colors have different prices and some are cheaper than other.
Hydro Flask Unbound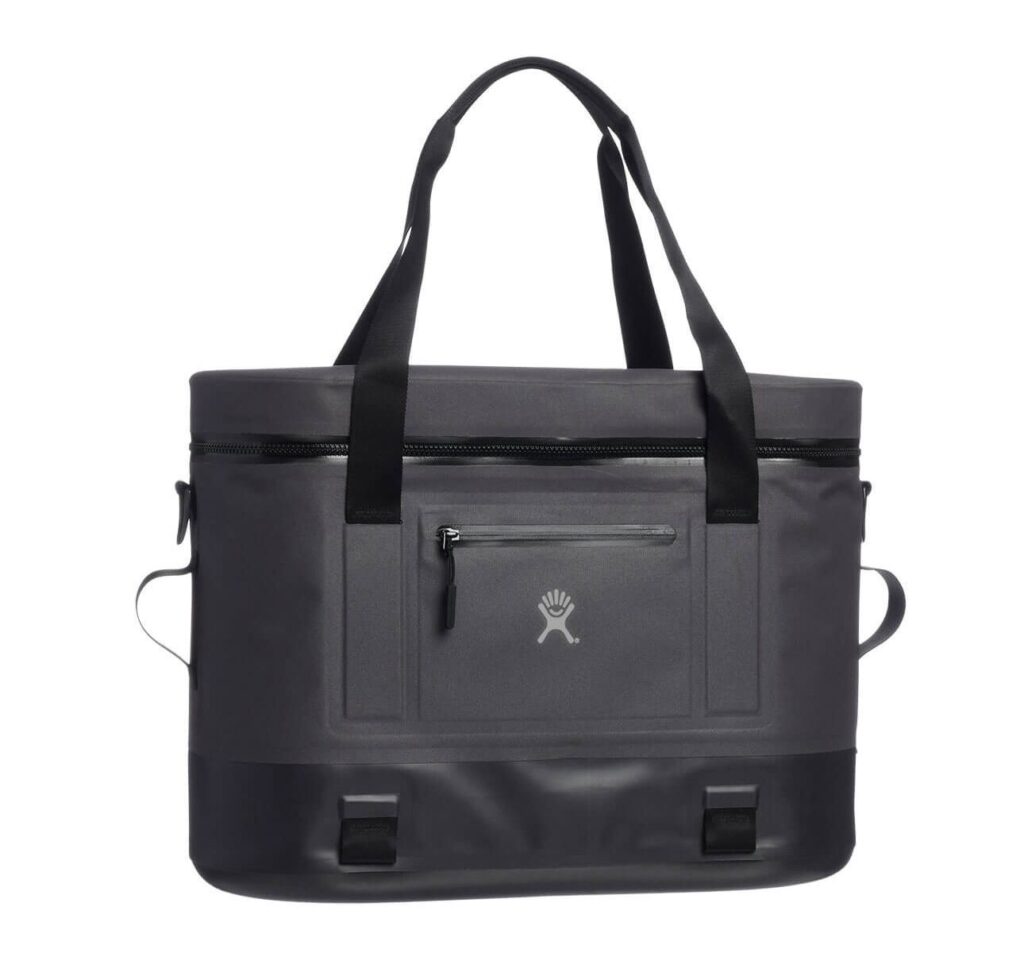 HydroFlask 18L Tote:
---
HydroFlask 24L Tote:
---
HydroFlask 15L Backpack:
---
HydroFlask 22L Backpack:
Yeti Hopper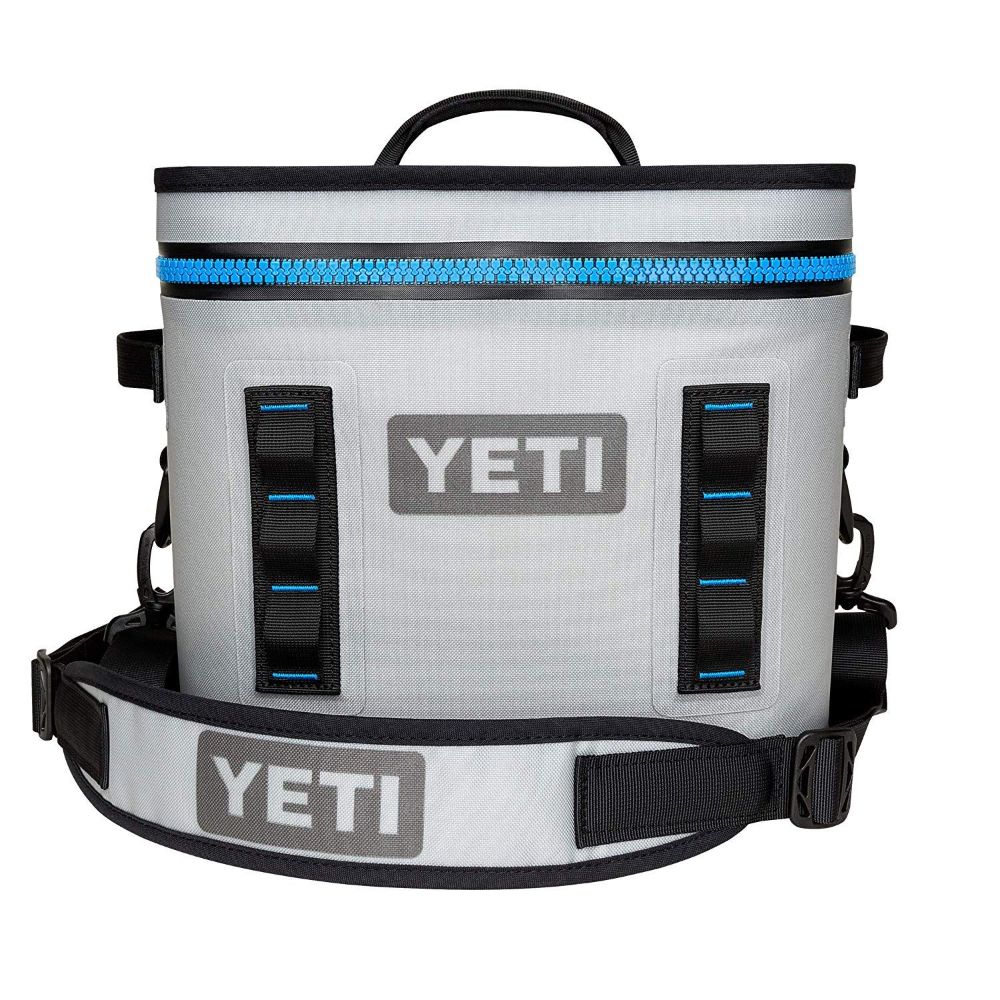 Yeti Hopper Flip 8:
---
Yeti Hopper Flip 12:
---
Yeti Hopper Flip 18:
---
Yeti Hopper M30:
---
Yeti BackFlip 24:
Hydro Flask Has Bolder Color Options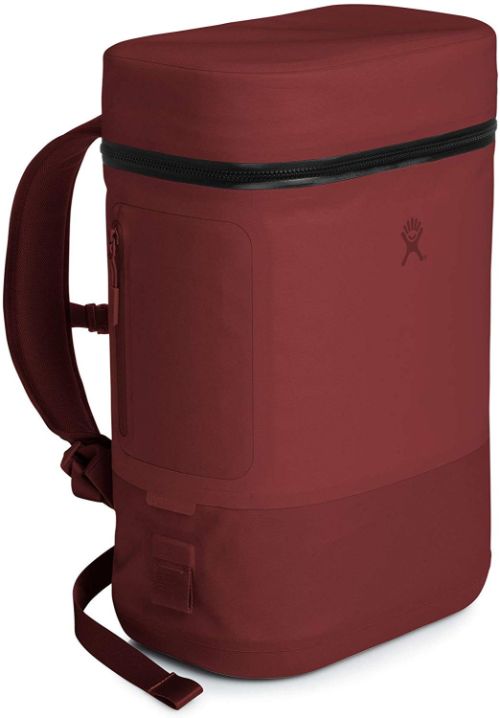 One of the major positives of the Hydro Flask series of coolers is that it has a bunch of bold and fun color options that really set it apart from the competitor.
Yeti's color options are more reserved with your white/blues and tan and charcoals, with the occasional limited edition seasonal color thrown in there.
Whereas Hydro Flask has a full range of strong fun colors to choose from. This would definitely suit the outgoing person and would likely also appeal more to younger people who want to go on fun adventures.
See the full range of Hydro Flask cooler colors at Amazon
Performance: Less Insulation, Less Ice Retention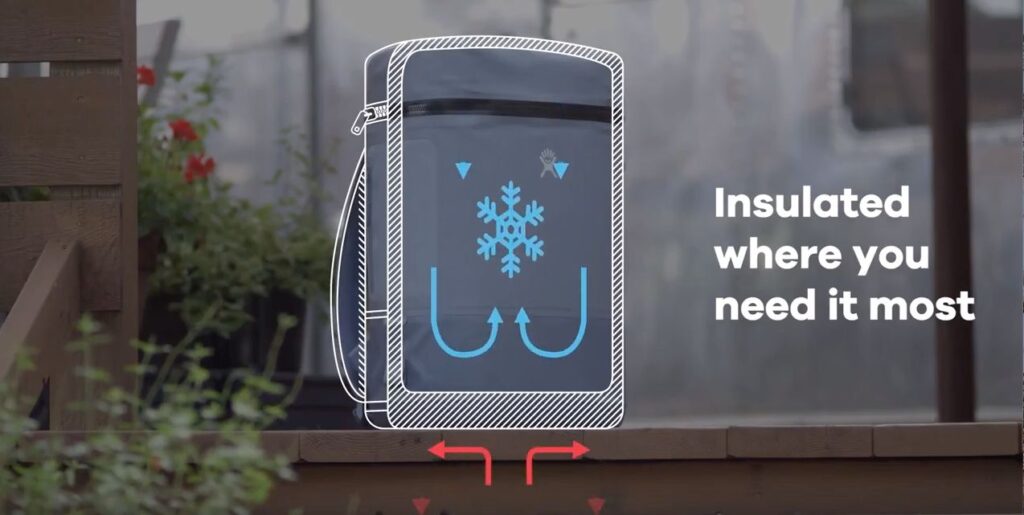 Hydro Flask has less insulation than Yeti coolers and as a result the ice retention suffers.
This means Hydro Flask coolers DO NOT keep ice as long as Yeti soft sided coolers do.
While Yeti coolers can keep ice approximately 1.5-3 days, Hydro Flask coolers can only hold ice for 1-2 days, with 2 days being a stretch.
Hydro Flask state that they have insulated the bottom of the cooler more as this is where most heat enters the cooler, but the thinner insulation in the sides of the coolers leads to poorer overall ice retention when compared to Yeti.
They still perform much better than cheap cooler bags, but if you're looking for a cooler that can keep ice longer than 1-2 days then Hydro Flask might not be for you.
If you're looking for a soft sided cooler that will keep ice the longest then read my Engel HD30 review, you'll be shocked at how long this cooler keeps ice for.
Quality: Built Strong, But Not As Strong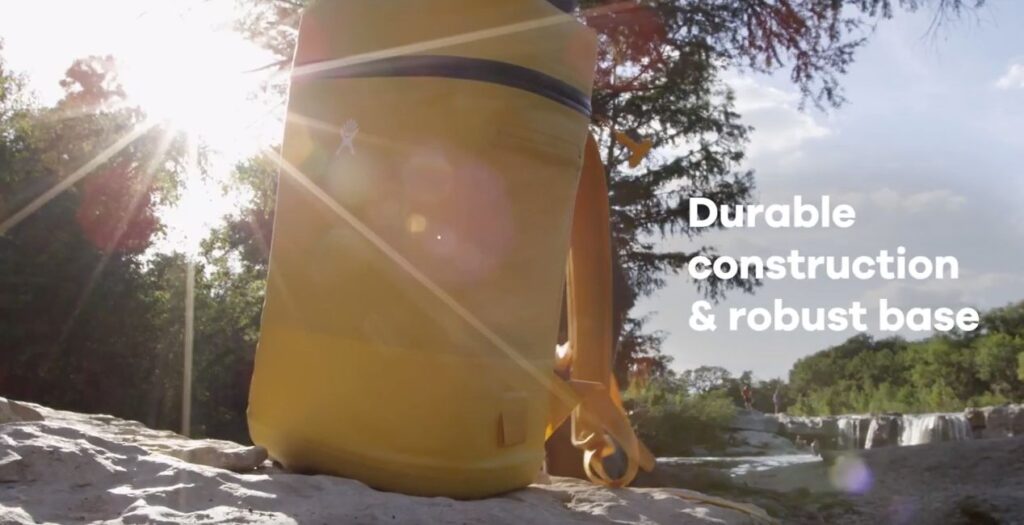 Hydro Flask soft sided coolers are made to be extremely durable. They are waterproof as well as puncture and tear resistant.
They feature a reinforced base that gives you extra protection wherever you happen to put down your cooler and most of the seams are RF welded to add extra strength and to stop them from fraying or splitting.
Overall it's a high-quality and durable soft sided cooler. Yeti is just a little bit more durable.
Hydro Flask uses 420D nylon on the exterior whereas Yeti uses 840D nylon which is a higher-quality and more durable type of nylon.
Both coolers are made by companies with reputations for creating high-quality products. So while the difference in the nylon type is there otherwise I would happily trust both of these companies…unlike Ozark Trail. Read here about how Ozark Trail soft sided coolers can be hit and miss with their quality.
But a Longer Warranty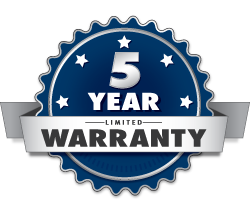 Even though Hydro Flask coolers aren't technically as durable or strong as Yeti coolers they are actually backed by a longer warranty than Yeti.
Yeti offers a 3-year warranty on all of their soft sided coolers.
Hydro Flask on the other hand offers a 5-year warranty on their soft sided cooler.
So you get an extra 2-years of security knowing that if something goes wrong then Hydro Flask will fix it for you.
Features: Hydro Flask Has External Pockets
When it comes down to it the features of theses coolers (which we will go through) are overall pretty similar to each other with some slight differences.
The major difference however is that Hydro Flask coolers have external pockets for storing items like keys, phones, water bottles etc whereas Yeti coolers don't have any external pockets at all.
Hydro Flask Tote Pockets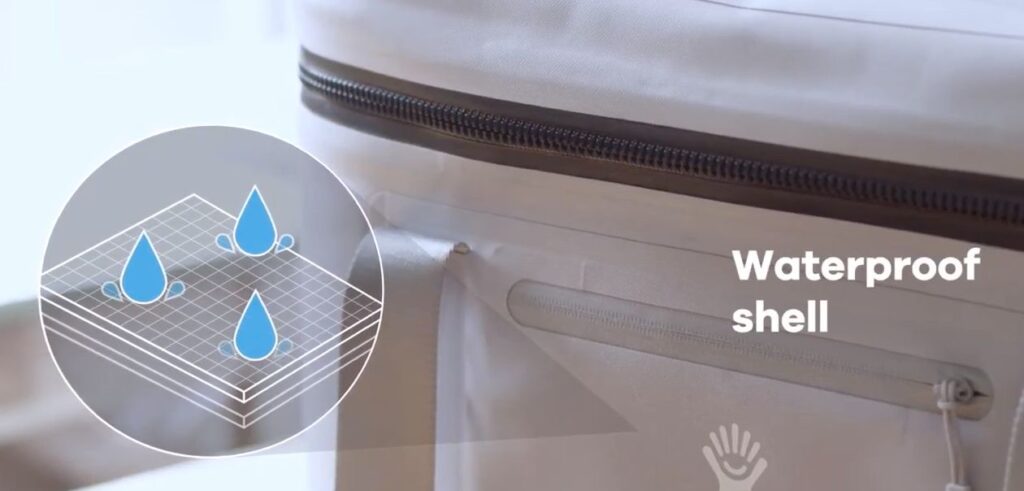 The Hydro Flask tote coolers have 2 different pockets
Small Zipper Pockets – On the front and back are two small zipper pockets large enough to fit your phone, wallet, keys or other smaller items.
Side Loops – On the side of the tote are 2 large loops which you could use with carabiners to hang items like water bottles off.
Hydro Flask Backpack Pockets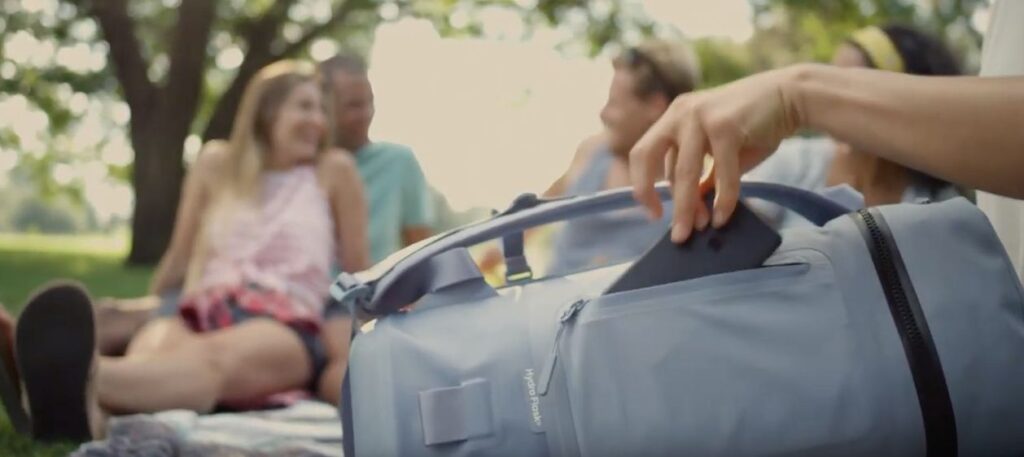 The Hydro Flask backpacks have 3 different external pockets:
External Lid Pocket – At the back of the lid there is a zipper that gives you access to a pocket the full width of the lid. This is a larger pocket good for storing dry food items or other larger things.
Side zipper pocket – There is a small side zipper pocket that is weatherproof but not completely water proof. Large enough to store a smart phone and not much more.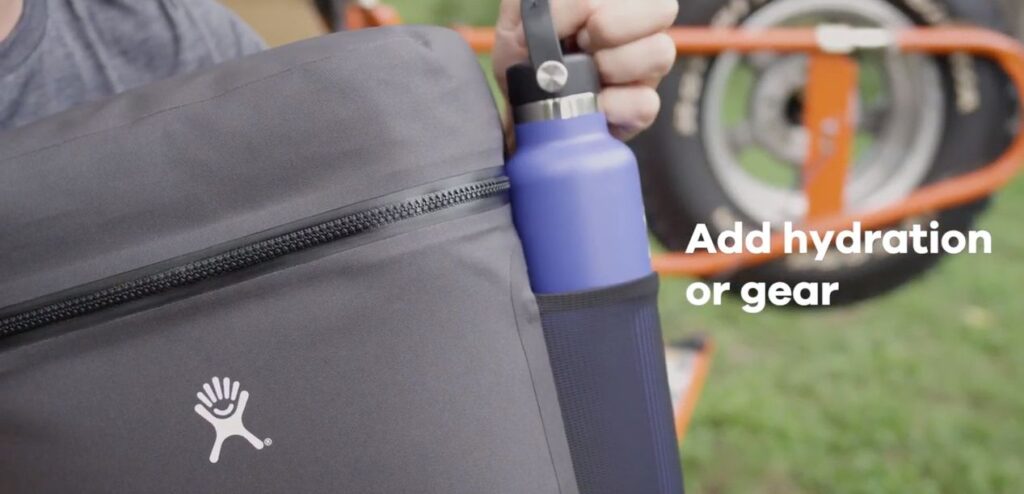 Stretchy Water Bottle Pocket – On the other side is a stretchy pocket designed for water bottles but could be used for a variety of things.
Yeti HitchPoint Grid and SideKick Dry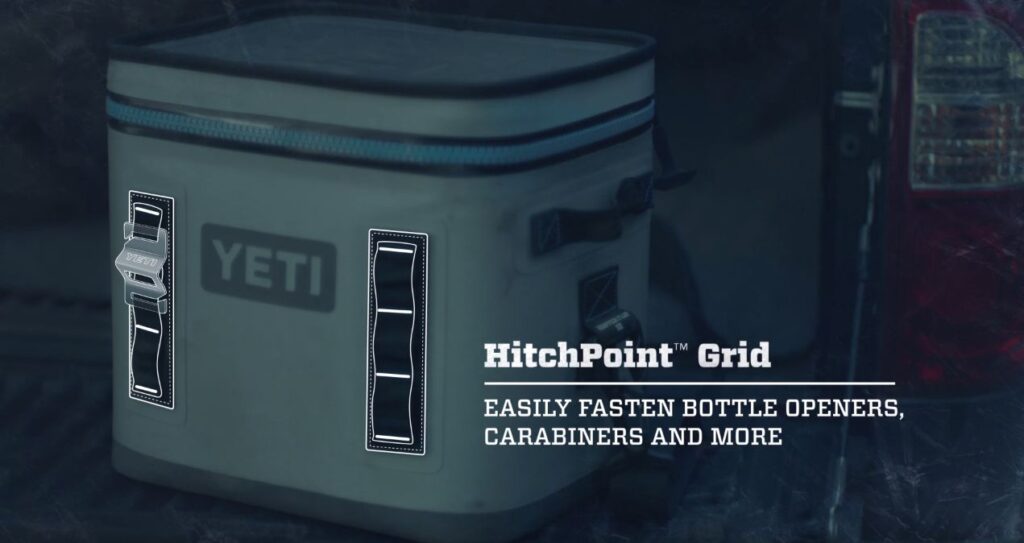 Yeti doesn't have any external pockets on their coolers. They do have loops on the outside that are Molle style loops and can be used to add a variety of attachments.
The SideKick Dry is a completely waterproof pouch that Yeti makes and can be added to any of their soft sided coolers.

It's a decent size for phones, wallets or other dry items and it is 100% waterproof whereas the Hydro Flask pockets aren't. However it does cost approximately $50 extra which makes the Yeti coolers even more expensive.
See the latest price of the SideKick Dry at Amazon
Features They Have In Common
The external pockets are the major differences between the cooler. It is worth noting some of the premium features both of these coolers have.
Leak Proof Zippers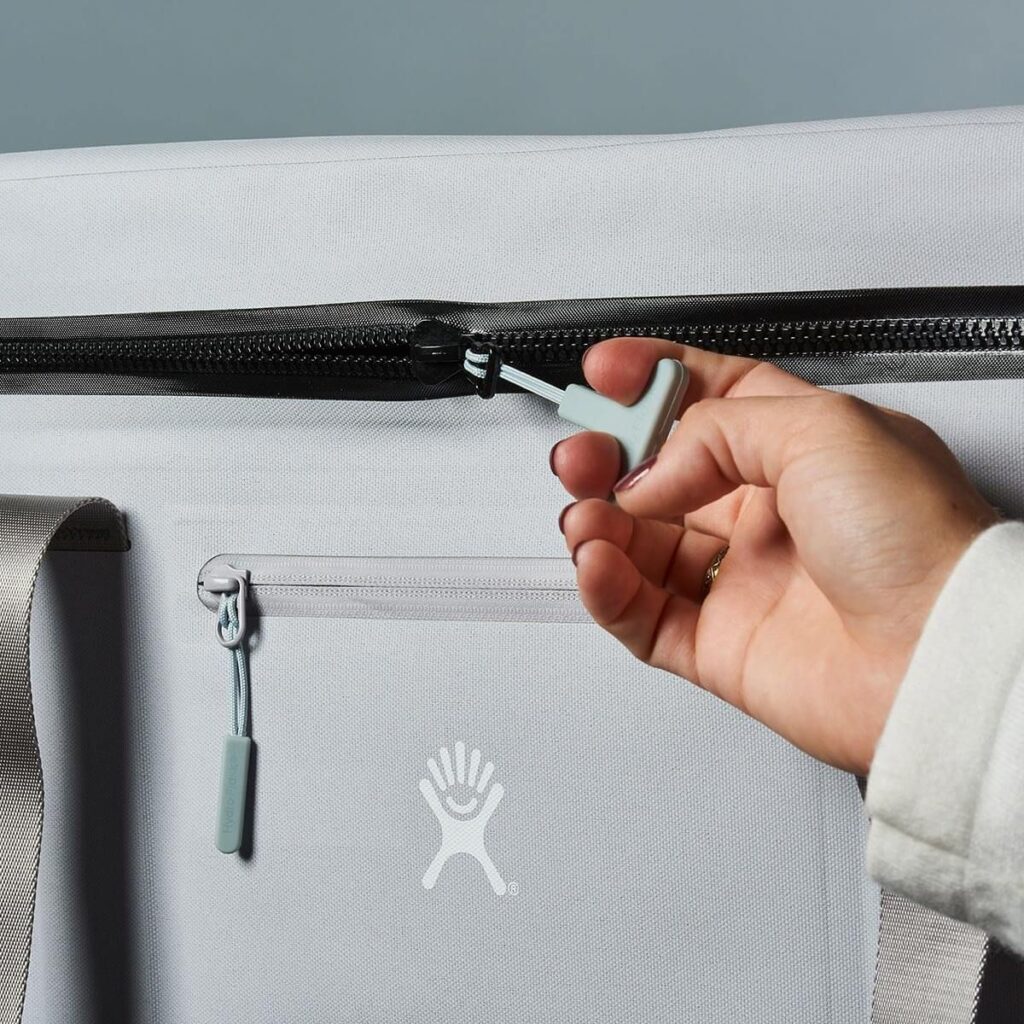 Both coolers feature 100% waterproof zippers which means the coolers won't leak even if they get knocked over.
Both coolers need some force to open them though it's worth noting that the Yeti zipper is tougher to open than the Hydro Flask and needs more force applied to it.
You also need to keep these zippers lubricated otherwise they can break. Both companies provide you with a lubricant for this.
The Yeti M30 is the only cooler that doesn't have a zipper and instead has a magnetic opening with buckles for extra security. This is easier to open and close when compared to the zippers, but it does have trouble staying open which can be quite annoying. So it's got it's positive and it's negatives.
Shoulder Straps or Backpack Straps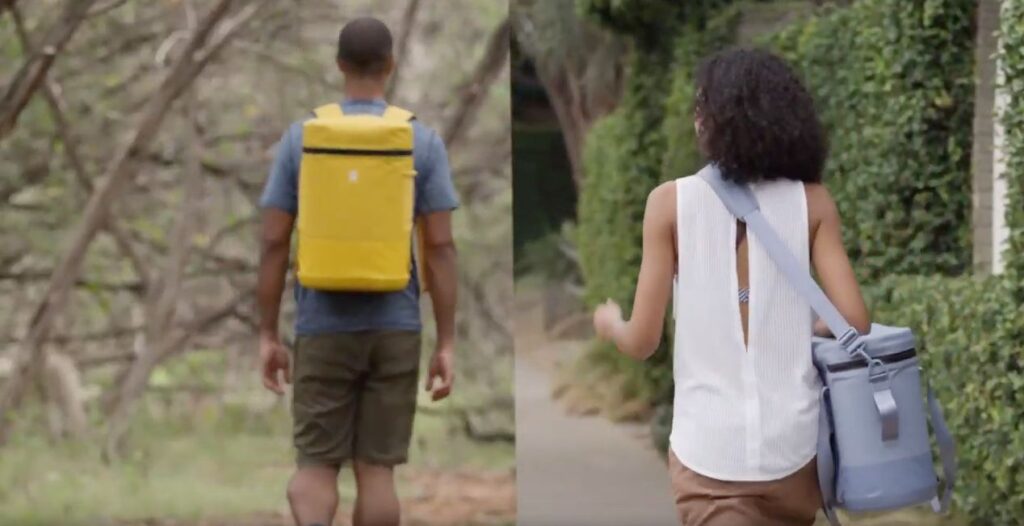 Both coolers come with high-quality padded shoulder straps (for the tote and flip ranges) or padded backpack straps for the backpack coolers.
Handles

Both coolers features extra handles for carrying and moving your cooler around.
The Yeti has more handle options than the Hydro Flask but the Hydro Flask is still practical and has all the handles you need so it's not a big deal.
Reinforced Base

All of these coolers feature reinforced bases to add extra strength and durability to the part of the cooler that will experience the most wear and tear.
This means you can place your cooler down anywhere and not have to worry about a stick or a rock tearing a hole in the base of your cooler.
Tie Down Points

Both coolers have tie down loops on the front or sides of the cooler so you can strap it down to your car, van, truck or boat and it won't move around.
Other Soft Sided Coolers Worth Considering
Maybe Hydro Flask or Yeti doesn't seem exactly right for you, or maybe you just want to explore what other options there are out there before you invest your hard earned money.
Below are some of the best alternatives to the Hydro Flask and Yeti soft sided coolers:
Pelican Soft Coolers: As Durable As Yeti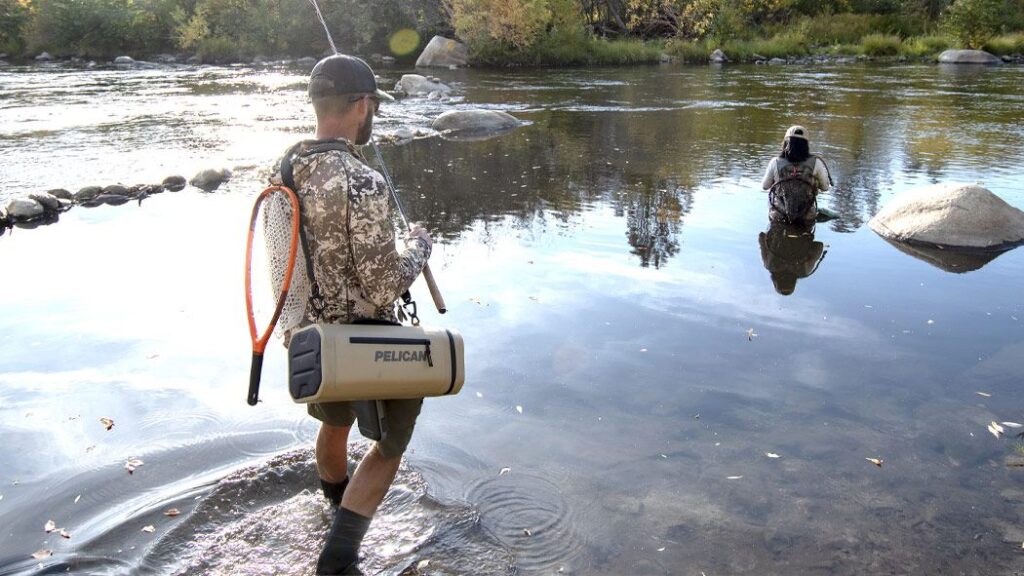 Pelican's range of soft-sided coolers are extremely similar to that of Yeti but they have added some extra features – like external pockets.
Read my full comparison of Pelican Soft Coolers vs Yeti
They are also just as durable as Yeti using 840D nylon just like Yeti does.
I'm also a huge fan of the smaller Pelican Sling cooler and it's tall thin design that easily slides over your shoulder. This is one of my favorite soft sided cooler designs.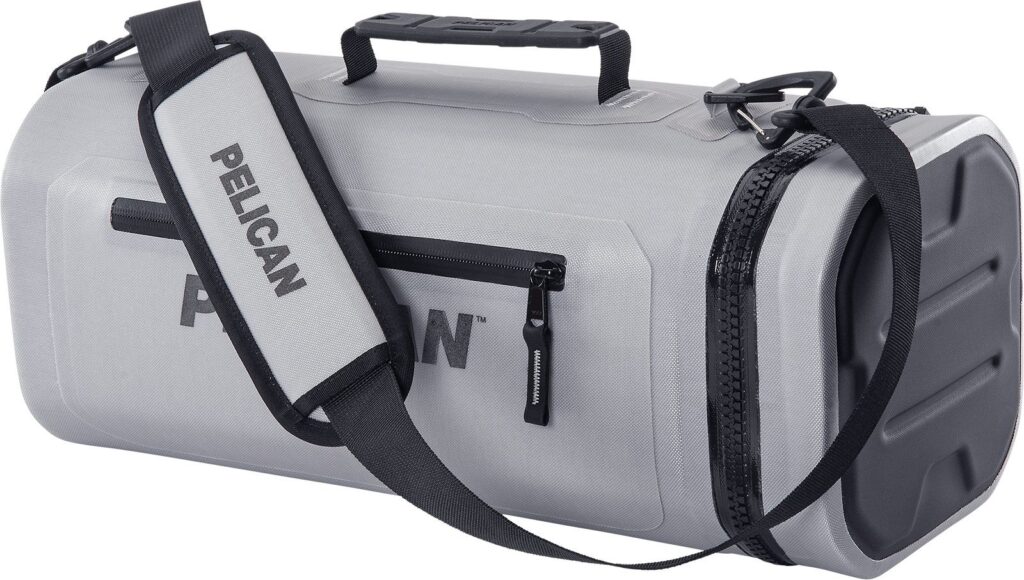 See the latest price of the Pelican Sling at Amazon
RTIC Soft Pack Coolers: Value For Money
RTIC Soft Pack coolers have better ice retention than both Yeti and Hydro Flask and offer great value for money because they sell for so much cheaper than both those brands. Read my full RTIC vs Yeti comparison article here.
They come in multiple sizes and have small external pockets for extra storage.
The downside of RTIC soft coolers is the fact that they aren't quite as durable and only come with a 1-year warranty.
But if you want to save yourself some money then RTIC is definitely worth considering.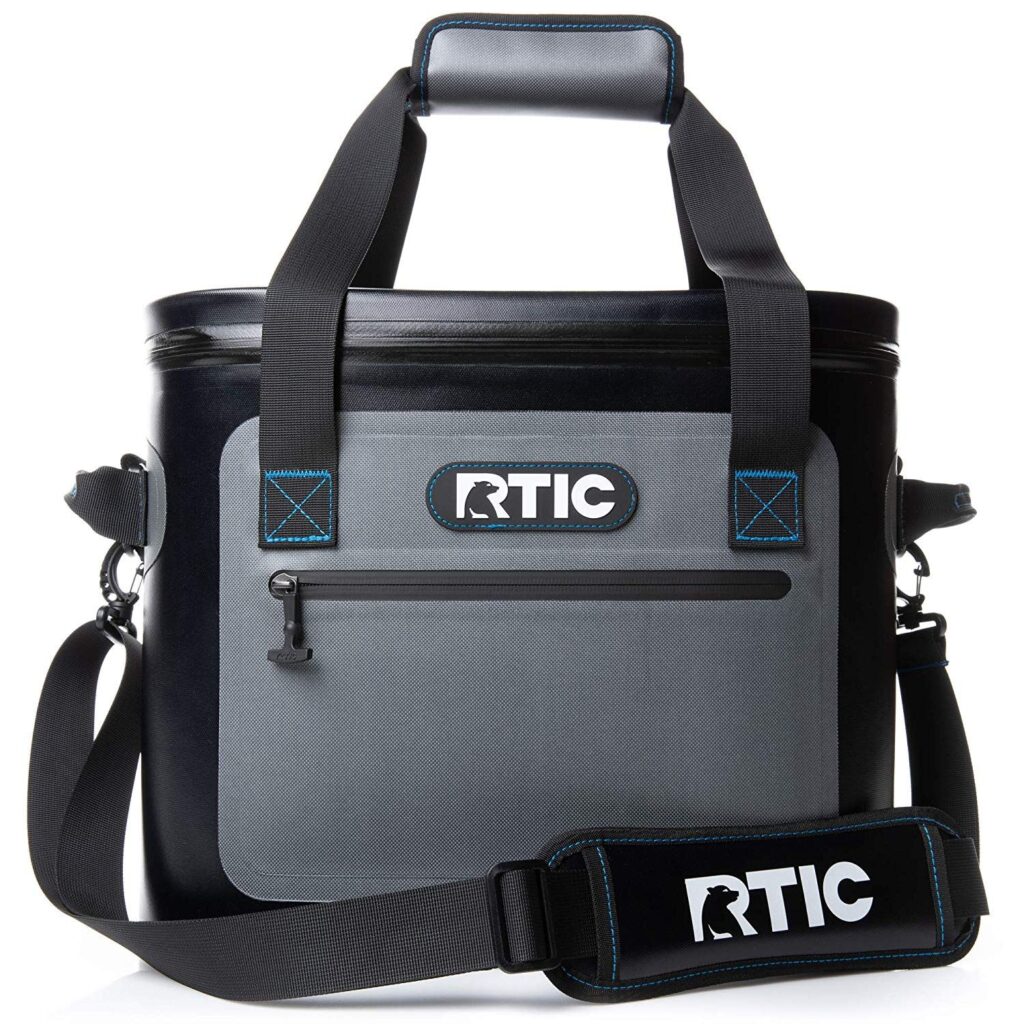 See how much cheaper these coolers are at Amazon when compared to Hydro Flask
Engel HD30: Best Ice Retention
Nothing beats the Engel HD30 when it comes to ice retention.
This baby has special vacuum technology and is packed with enough insulation that it can hold ice for up to 4.5 days, which is absolutely insane for a soft sided cooler.
It's durability is equal to that of Yeti and Pelican and it sells for a discount compared to both of these.
If you're looking for the best ice retention then this is the soft sided cooler for you.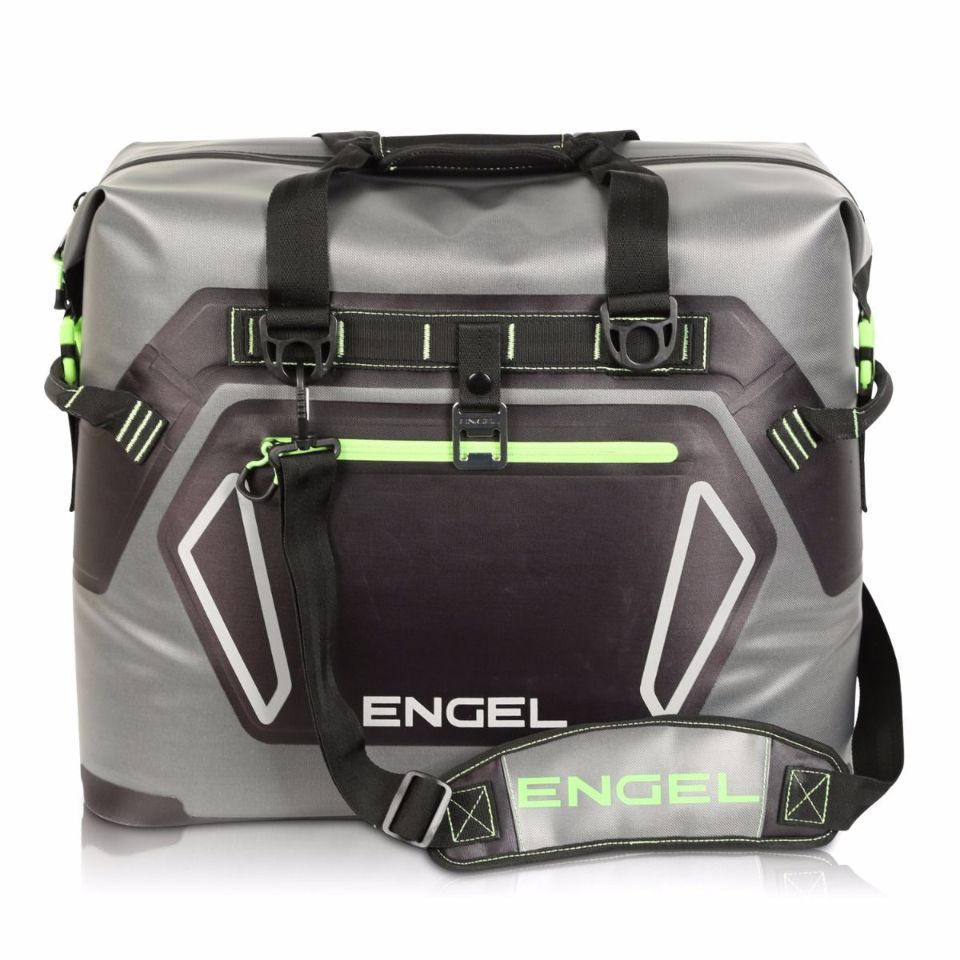 Get 4.5 days ice retention and save money with the Engel HD30 at Amazon
Hydro Flask Unbound vs Yeti Hopper: Yeti Is Better, Hydro Flask is More Fun
So when it comes down to it which cooler do I think is better the Hydro Flask Unbound soft coolers or the Yeti Hopper soft coolers?
Given how close the pricing is I would have to go with Yeti due to it's overall better ice retention and it's more durable build quality.
But I can see why people would choose a Hydro Flask instead. Hydro Flask is a trendy brand and for people who don't need to hold ice more than 2 days they offer a really good soft sided cooler with some really funky colors.
Both coolers are good so ultimately it's up to you which one you want to get.
If you're interested in purchasing a Hydro Flask cooler or a Yeti cooler you can see the latest prices and all the size and color options on Amazon by clicking my affiliate links below.
Thanks so much for reading and until next time,
Stay cool!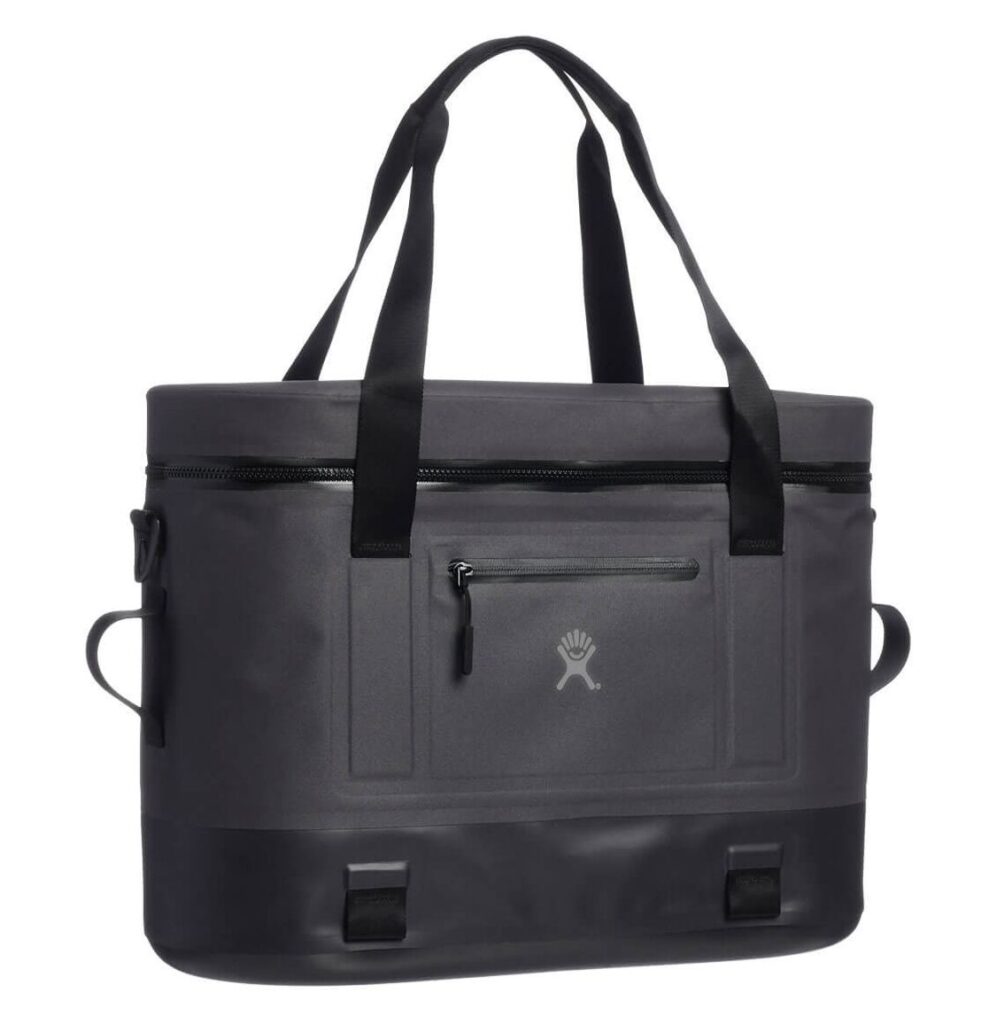 See the latest prices of Hydro Flask coolers at Amazon