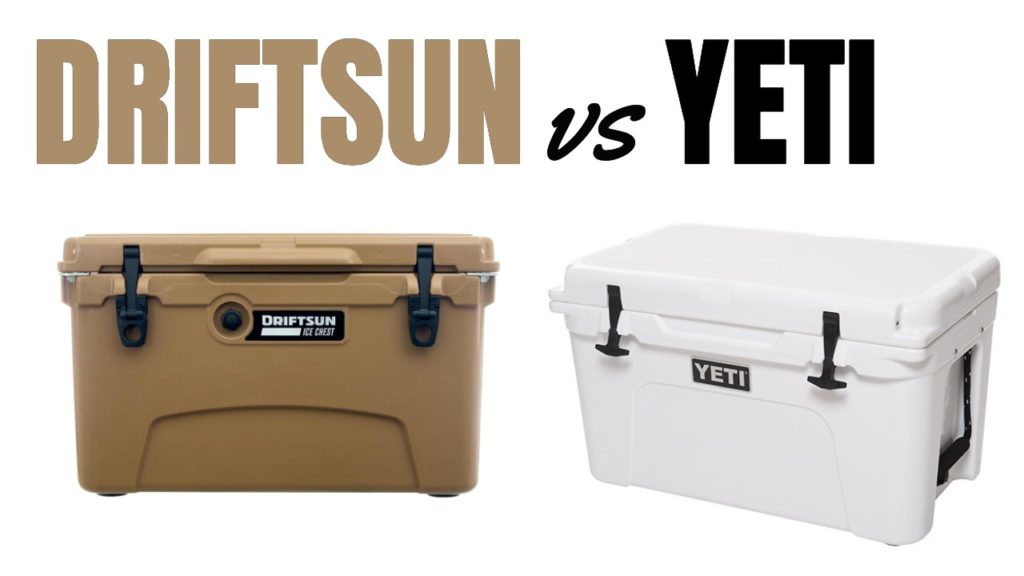 Driftsun coolers have been showing up for a lot of people on Amazon as a cheaper alternative to the popular Yeti cooler. But how does this cooler stack up to Yeti in a direct comparison and which cooler is the better buy?
Driftsun coolers are very similar to Yeti but offered for a cheaper price. The two brands have almost identical features with Driftsun having slightly different latches, a fishing ruler and 2 built in bottle openers. Yeti has a more premium brand, longer warranty and more elegant design. Both cooler have their pros and cons which we will look at in more detail.
In this review we are going to compare the Driftsun coolers to the Yeti and help you decide which cooler is going to be the better purchase for you.
Price – Slightly Cheaper Than Yeti, But Not By Much
Driftsun coolers are slightly cheaper than Yeti coolers, but not by a great deal. They are around $20-$100 cheaper than Yeti depending on the size.
Occasionally there will be sales on these coolers on Amazon making them even cheaper again, but they aren't the cheapest Yeti competitor on the market.
See the comparison table below to compare Kong's cooler prices to the Yeti cooler that is most similar in size. The sizes don't perfectly match up so it's a little hard to compare price exactly, but you will see that Driftsun coolers are a bit cheaper than Yeti coolers.
DRIFTSUN COOLERS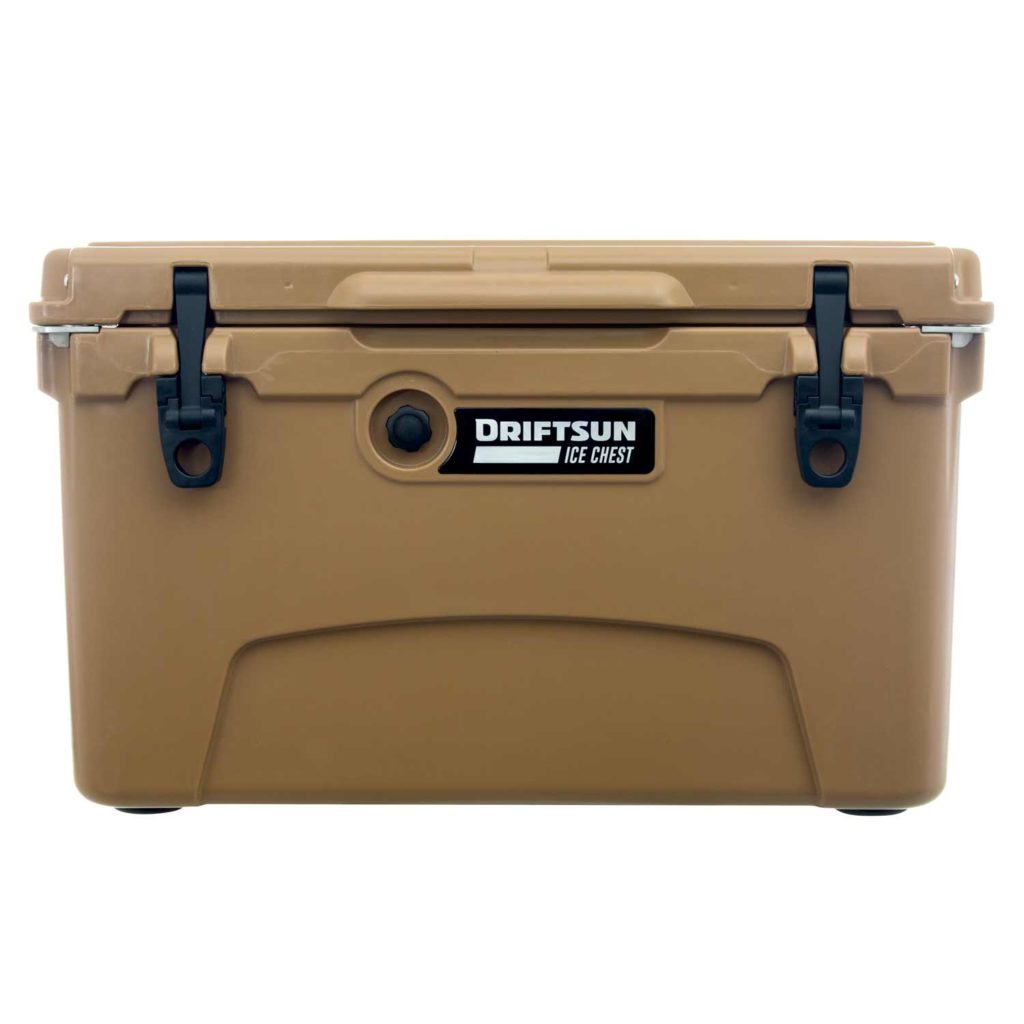 Driftsun 20-Quart:
---
Driftsun 45-Quart:
---
Driftsun 70-Quart Wheeled:
---
Driftsun 75-Quart:
---
Driftsun 110-Quart:
YETI COOLERS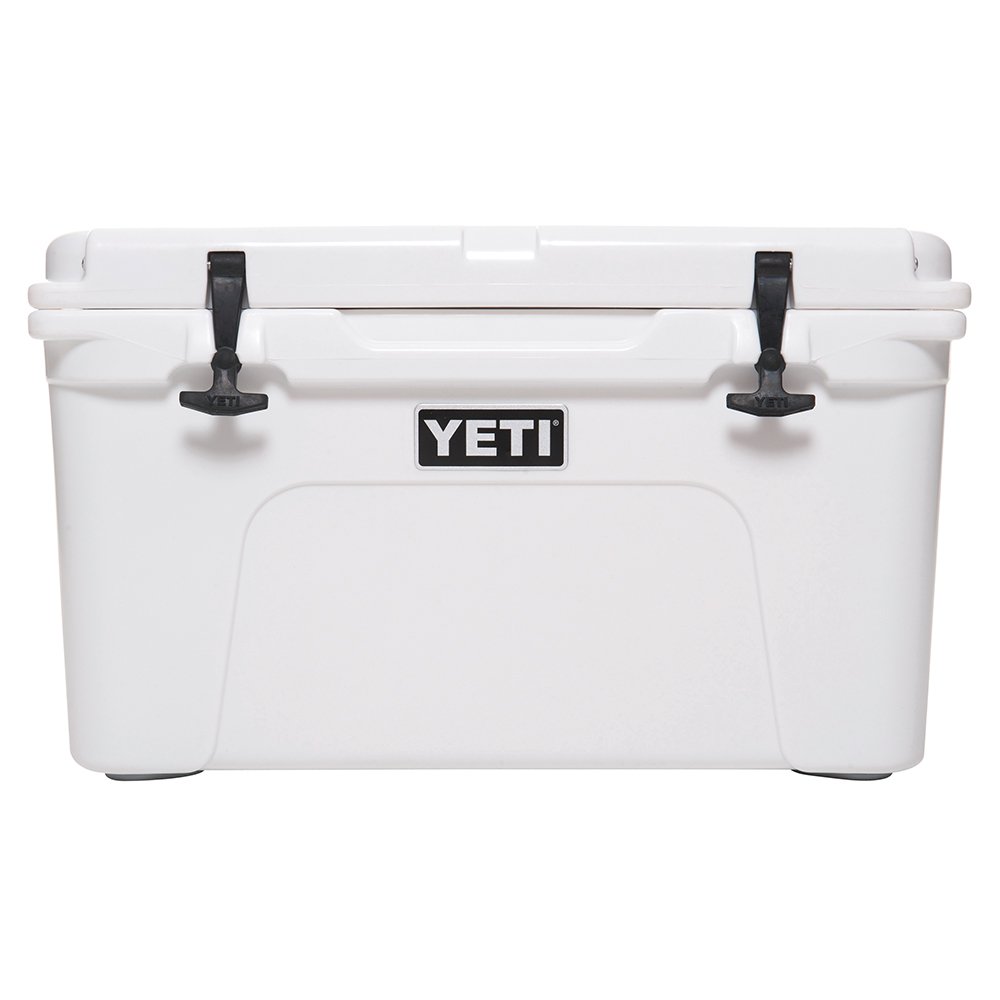 Yeti Roadie (20.8-Quart):
---
Yeti 45 (37-Quart):
---
Yeti Haul Wheeled (45-Quart):
---
Yeti 75 (74.8-Quart):
---
Yeti 110 (96-Quart):
So as you can see Driftsun coolers are definitely cheaper than Yeti, which makes them worth considering. But they aren't hugely cheaper than Yeti.
Given there are other coolers waaaaay cheaper (like the Lifetime cooler) the Driftsun is going to have to have more features or better performance for me to consider recommending it over the Yeti.
Ice Retention – 7-10 Days…Apparently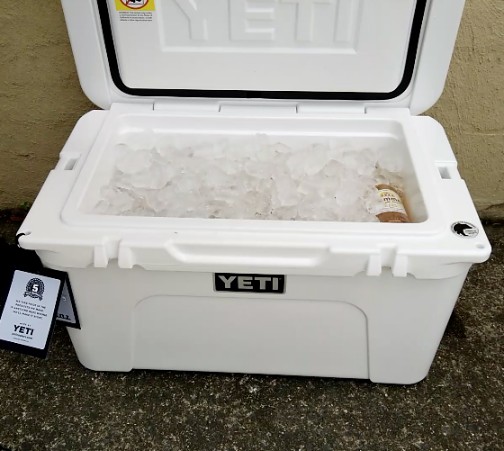 I'm going to be honest with you here, while I'm the proud owner of a white Yeti 45 that I use in my campervan, I don't actually own a Driftsun cooler. This means I haven't been able to do my own ice tests on this cooler.
Unfortunately there are no direct ice test comparisons between the Driftsun cooler and the Yeti, so it's difficult to determine which would prefer better.
Driftsun claim on their FAQ page that their coolers can hold ice for 7-10 days, with 7 days being standard and 10 days being a stretch.
This would be size depended with the smaller 20-Quart size likely to keep ice for 3-6 days and the larger 110-Quart cooler likely to keep ice for 10+ days.
Looking at Amazon reviews many people who have purchased Driftsun coolers have stated that it seemed to keep ice as long or similar to brands like Pelican and Yeti. Some customers state they couldn't get it to hold ice longer than 6 days, others saying it held ice for over a week.
Looking at the specs of the Driftsun, how it is constructed, what insulation is used and how thick the walls are. I would expect it to perform similar to the Yeti in terms of ice retention. But obviously I have not tested that to see.
Who Is Driftsun?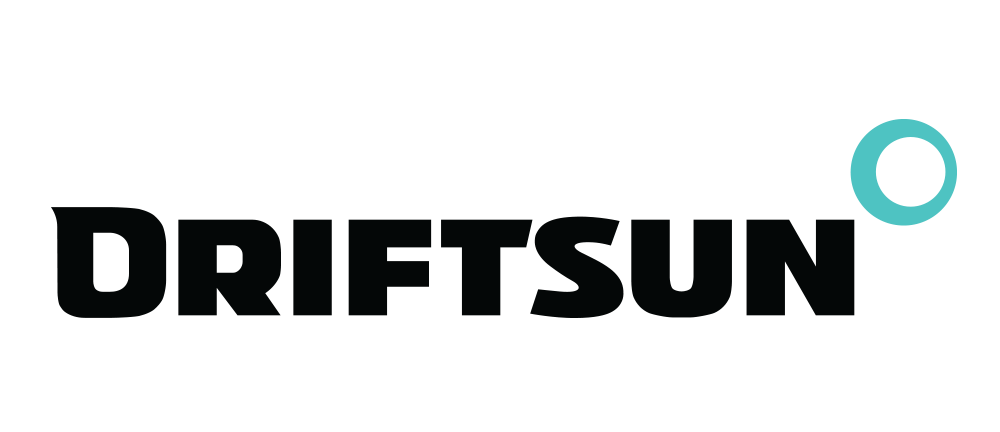 Driftsun manufactures a select range of outdoor products. They make kayaks, paddleboards, wakesurf boards, skimboards, ice chests and (strangely) foam stadium chairs.
Coolers are not Driftsun's core business. This can sometimes be cause for concern as some companies dabble in coolers and then exit the market when they don't sell enough product.
Driftsun however have been in the cooler market for a few years now and have had multiple iterations of their coolers, with each design looking nicer than the previous and having better features. This, along with over 100 customer reviews on Amazon, give me confidence that this brand of cooler will be around for some time.
Build Construction – Similar To The Yeti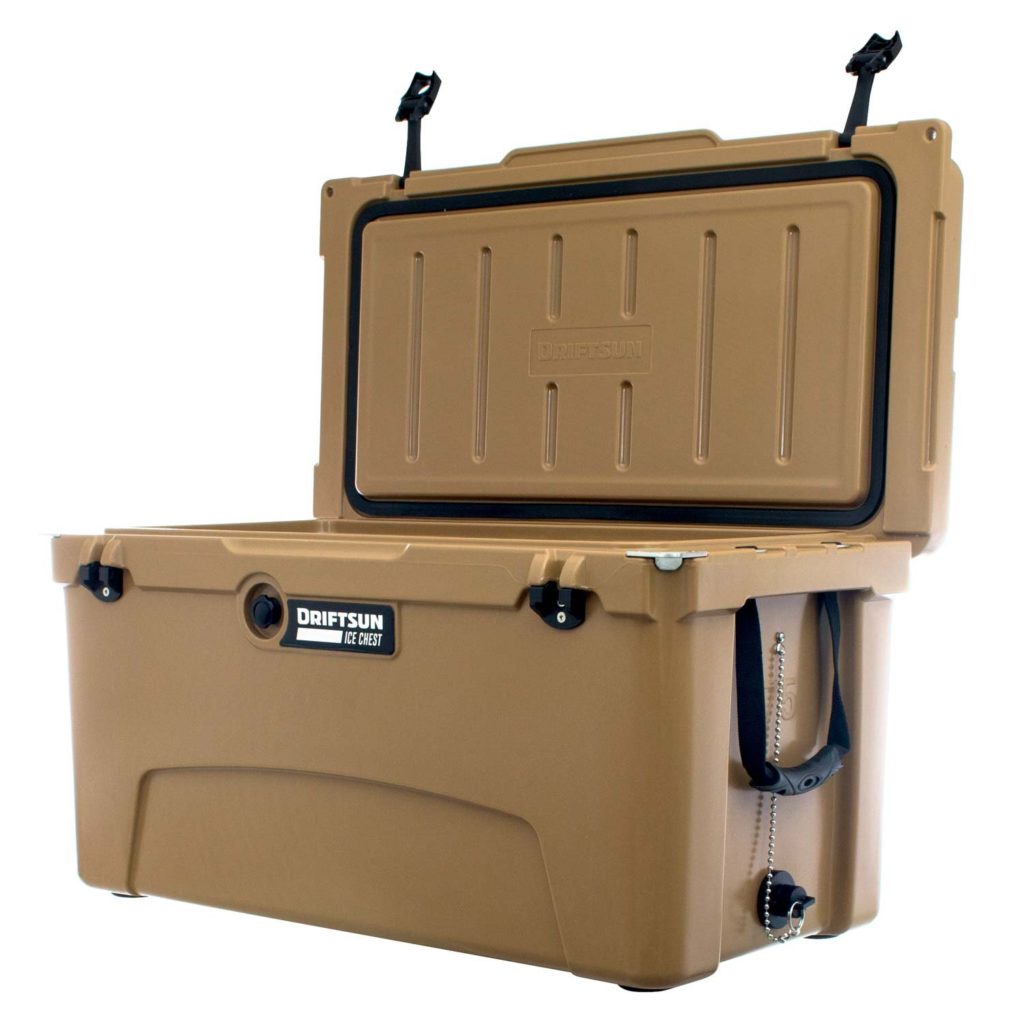 Yeti coolers are built like absolute tanks. They have a roto-moulded construction which makes them tough and they are filled with pressure injected foam to give them their insulating qualities.
Driftsun coolers are made using the same technology as the Yeti and are built to a similar standard.
There have been some complaints from Amazon customers about gaps in insulation in the Driftsun. This is seen by putting a bright light or torch inside the cooler and seeing if any light comes through due to gaps in the insulation.
Big gaps in insulation obviously reduce performance dramatically so this is something to watch out for. But these types of negative reviews are few and far between.
Features the Driftsun and Yeti Have In Common
The Driftsun has a lot of features that are similar or identical to the same features on the Yeti:
2-3 inches of insulation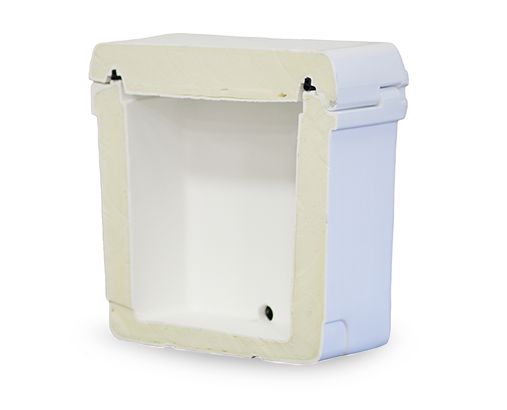 Both coolers are thick, with 2-3 inches of insulation in the walls and lid of the cooler.
Commercial grade gasket
Both coolers have a commercial grade gasket around the lid of the cooler. When the latches are pulled this helps to seal in the cold air and keep out the warm air.
Non-slip rubber feet
Both coolers have non-slip rubber feet, meaning the cooler won't slide around easily in the back of your truck or car.
Rope Handles
Both coolers have rope handles, just of a slightly different design.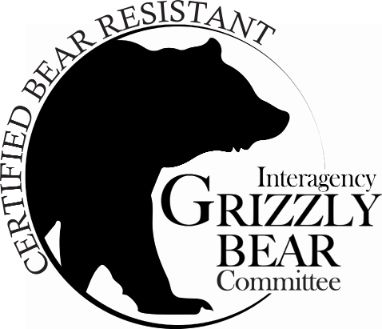 Certified Bear Proof
Both coolers are certified bear proof when padlocks are placed on the 2 front corners. This means the insides of your cooler will be safe from any grizzly that comes your way.
Features the Driftsun Has That Yeti Doesn't
There are a few things that make the Driftsun stand out from the Yeti. My favourite feature is the double bottle openers built into the cooler:
Inbuilt Bottle Openers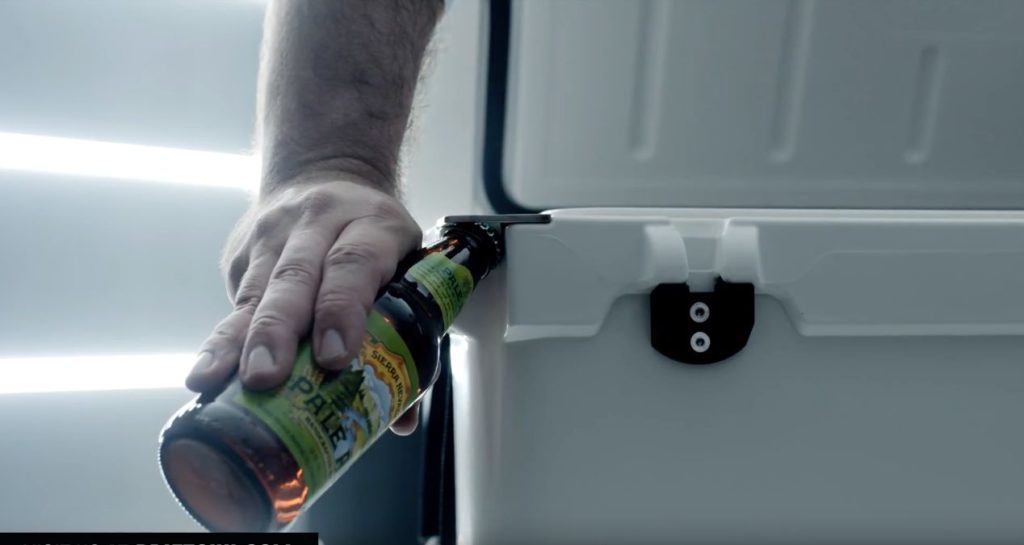 I love this about the Driftsun. In the two front corners of the cooler there are built in bottle openers. This means you never have to worry about finding a bottle opener for your cold beverage. This is something that I really wish the Yeti had but doesn't.
Fishing Ruler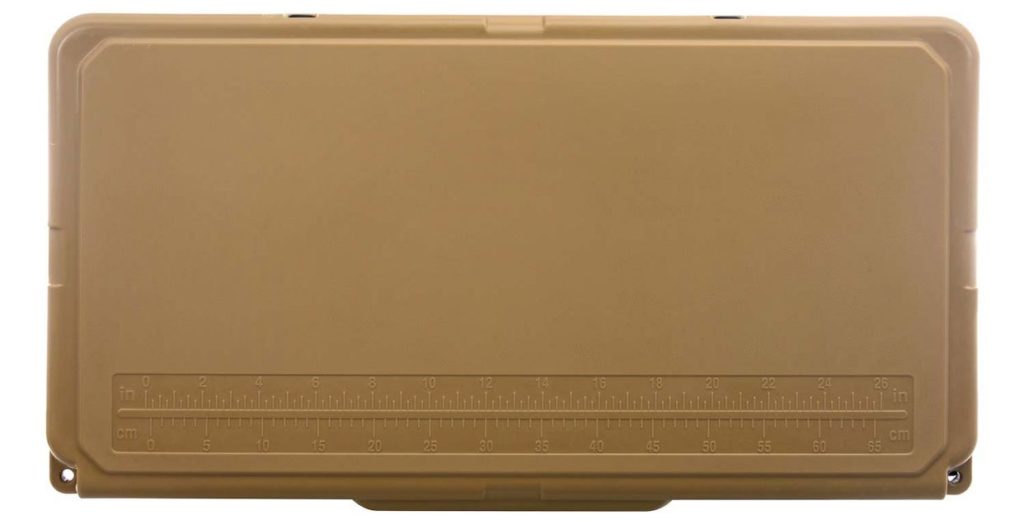 The lid of the Driftsun has a rule moulded into it in both inches and cm. This makes it easy to quickly measure your catch if needed.
Attached Drain Plug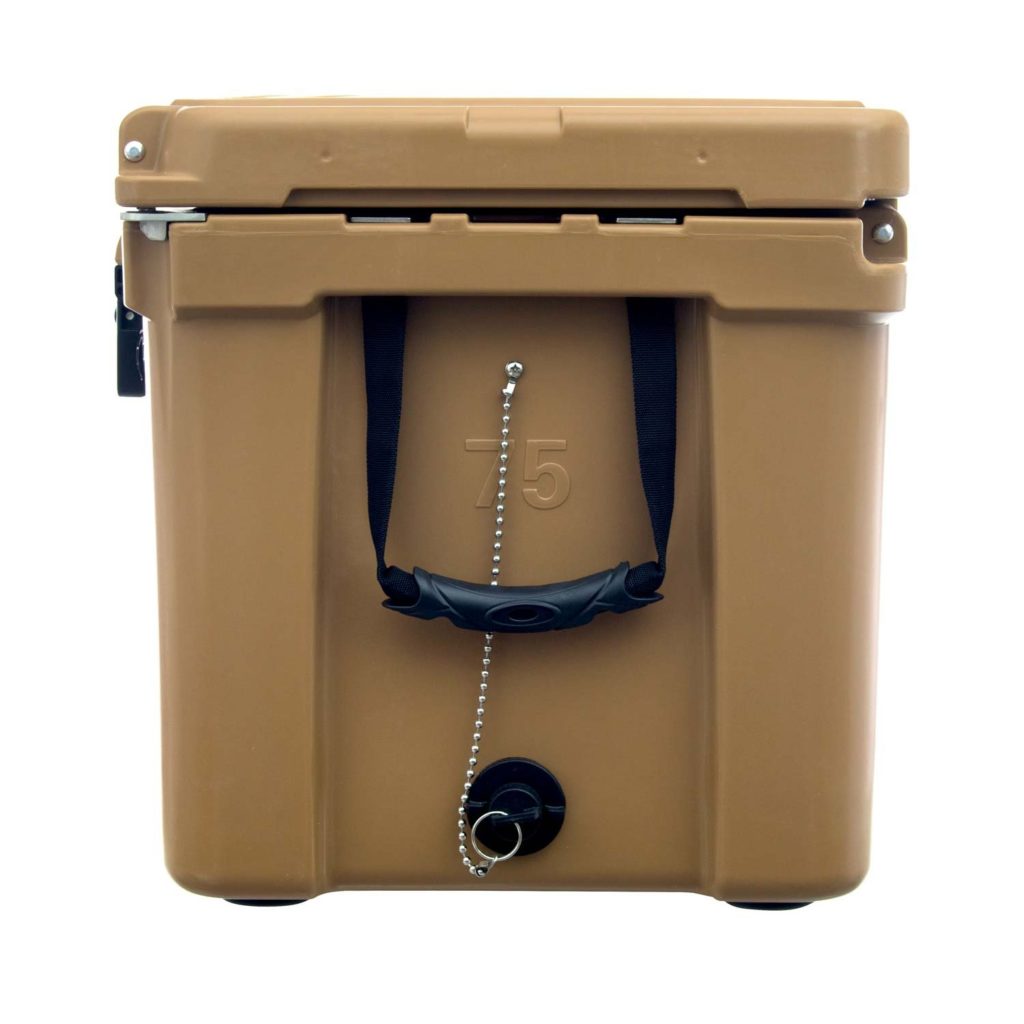 The Driftsun has a metal chain that attaches the drain plug to the cooler itself meaning you can't lose the drain plug. I lost the drain plug to my Yeti once and it was so annoying, so I really like this feature.
Pressure Release Valve
At the front of the Driftsun cooler is a button. This is a pressure release valve. Sometimes opening the cooler can be difficult due to pressure differences on the inside of the cooler. Pressing the valve normalises the air pressure and allows opening the lid easier.
It's a nice to have but I can't say I have ever actually had any issues with opening the lid of my cooler that I would actually need something like this.
Problems with Driftsun Coolers
Driftsun coolers aren't perfect but I could only find minor and rare problems with them, which gives me confidence in the brand.
Only 1 Year Warranty – Yeti offers a 5 year warranty on their coolers and most brands like Yeti but cheaper offer lifetime warranties. Driftsun only offers a 1 year warranty on their coolers, which is one of the shortest warranties in the industry.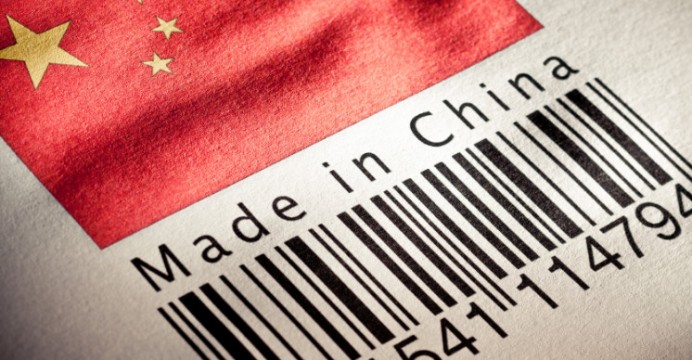 Made in China – Driftsun coolers are manufactured overseas in China. Yeti coolers are also manufactured overseas in China and the Philippines (more info) but some competitors in this space like Orca are 100% manufactured locally in the USA, keeping more jobs and profits in the US.
Insulation Gaps – Some customers have reported gaps in the insulation of their Driftsun coolers. These gaps lead to decreased ice retention due to heat being able to get into the cooler more easily. However, Driftsun's customer service seems to be really good so if you have this issue it would be covered under warranty and you could get your cooler replaced.
Where Can You Buy Driftsun Coolers?
Driftsun coolers aren't sold in stores, they are only sold online through Amazon or Driftsun's own website.
The full range of coolers and sizes is available on Amazon.com
It's up to you where you buy your Driftsun cooler from but pricing on Amazon tends to be similar, if not cheaper, to pricing on the supplier's website.
You can also see customer reviews of the product to help you decide whether or not the product is right for you.
Click my affiliate link below to see the latest prices on Driftsun coolers on Amazon
See latest prices on Amazon.com
Driftsun's Website
You can also purchase these coolers directly from the supplier by going to Driftsun.com and checking out the coolers over there.
Pricing is similar to Amazon but I found they had some products out of stock when they were in stock with Amazon. The 70-Quart Wheeled cooler for example was out of stock on Driftsun's website but in stock on Amazon.
Benefits of Driftsun Coolers over Yeti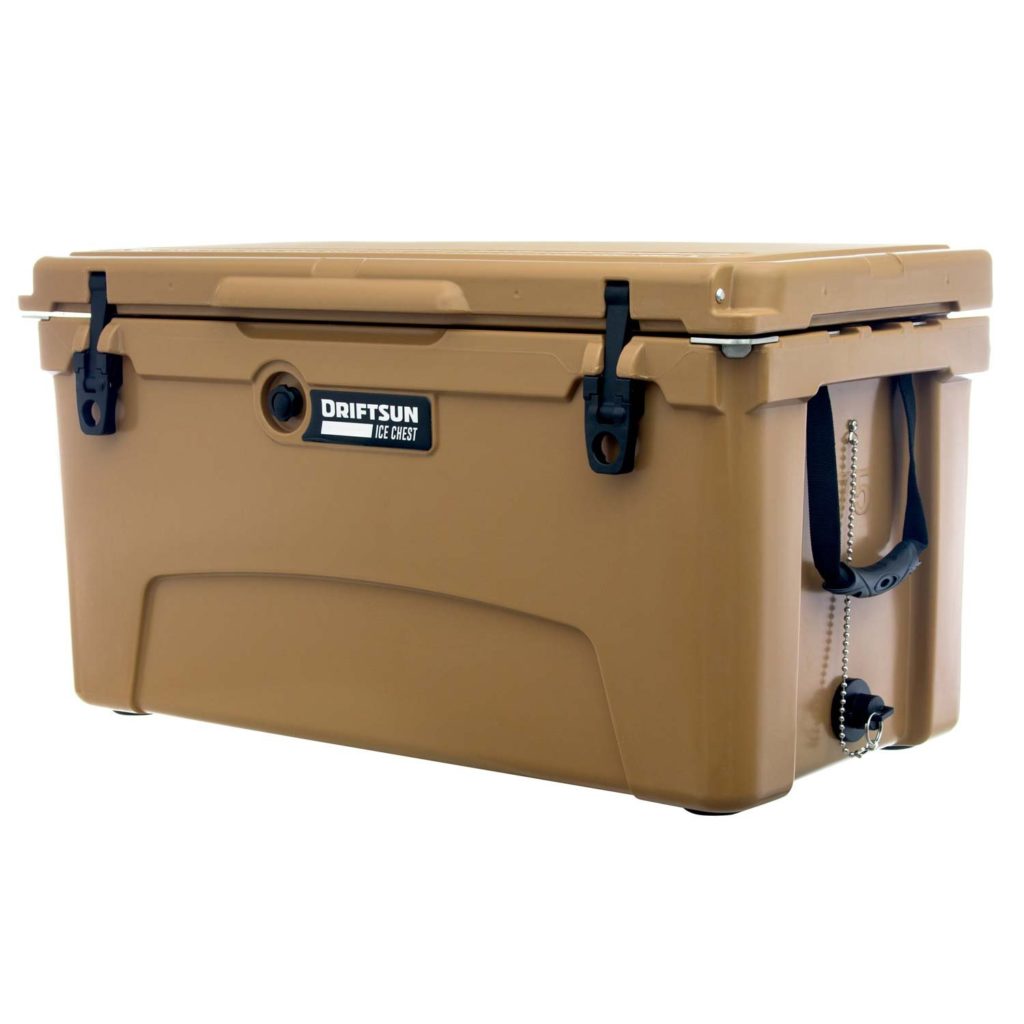 Driftsun coolers do have some benefits over the market leader.
Cheaper – This is the most obvious benefit. You can get a similar cooler with similar ice retention, durability and capacity for a cheaper price, saving you money.
Amazing Customer Support – In the Amazon reviews multiple customers commented on the great customer support the company provides. When there was an issue with the product it seemed the Driftsun team was able to resolve the issue easily and replace or refund the faulty items.
See Driftsun Cooler prices on Amazon
Benefits of Yeti Coolers over Driftsun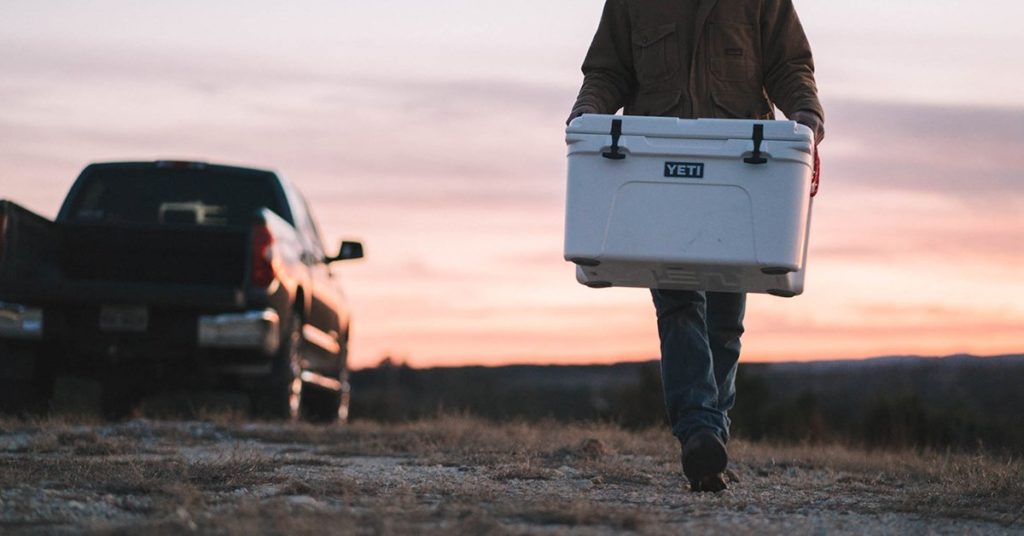 The Yeti didn't become the market leader in roto-moulded coolers by having a crappy product. Yeti coolers are amazing and they have some benefits that may make you prefer them over the Driftsun.

5 Year Warranty – Yeti offers a limited 5 year warranty on their coolers. This is 4 years longer than Driftsun's warranty.
Superior Quality Finish – There is just something about the quality finish of the Yeti that makes it stand out from every other cooler on the market. The plastic just feels more premium and it is free of blemishes that other coolers have. The Yeti is a premium cooler and the quality of the build is unquestionable.
Branding and Market Leader – Yeti has the most desirable brand in the industry. It has moved from a cooler brand to a lifestyle brand, iconic for outdoor adventuring. Your friends will recognise the Yeti brand and be suitably impressed with your purchase.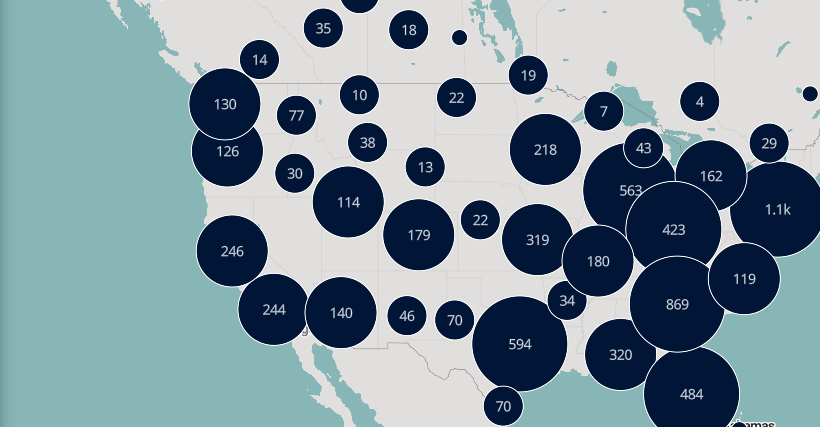 Wider Distribution – Yeti coolers and products are sold online as well as locally in speciality stores, not just in the US but all over the world.
Over a Decade Selling Coolers – Yeti have now been selling their coolers for over a decade. This has given them years to refine their process and has also given customers years to try their products. Yeti products have thousands of positive reviews and it appears they really do stand the test of time. I've had my Yeti now for nearly 4 years and it still works just as good.
More Sizes and Range – Yeti has a much larger range of coolers as well as other items like buckets, bottles and insulated tumblers.
See the full Yeti product range on Amazon
My Recommendation For The Best Value For Money: Yeti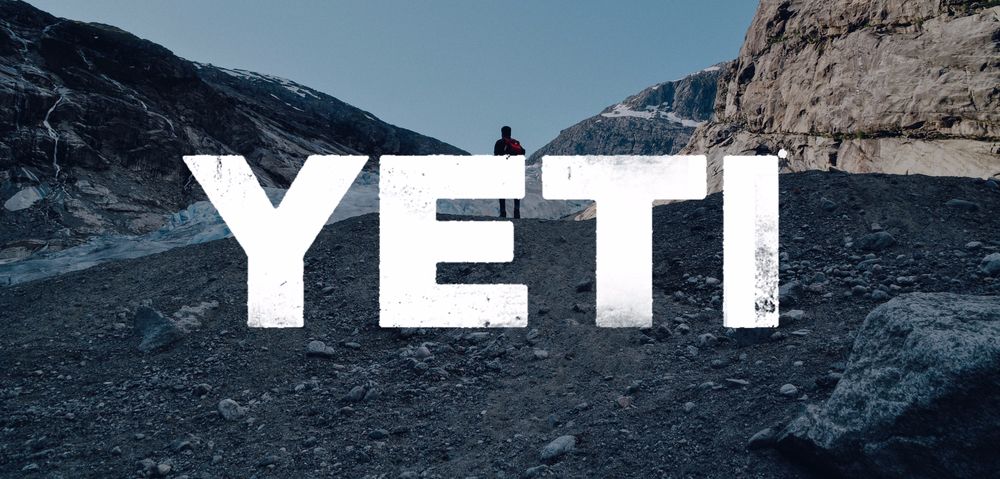 In this head-to-head for me personally the Yeti stands out as the better purchase.
It is only slightly more expensive than the Driftsun coolers but the branding as well as the quality of the finish would make me feel happier with a Yeti purchase.
I want to be clear that I don't think the Driftsun is a bad buy. It seems to be a great cooler that does everything you need it to do at a slightly cheaper price than Yeti. I just think there are other coolers out there that are cheaper than Yeti that are a slightly better buy than Driftsun.
Ultimately what you decide to purchase is up to you and both of these coolers will keep ices for an extremely long period of time and likely last you years.
Buy Driftsun or Yeti Coolers
If you're interested in purchasing a Driftsun or a Yeti cooler then simply click my affiliate links below to go through to Amazon and purchase your ideal cooler.
DRIFTSUN COOLERS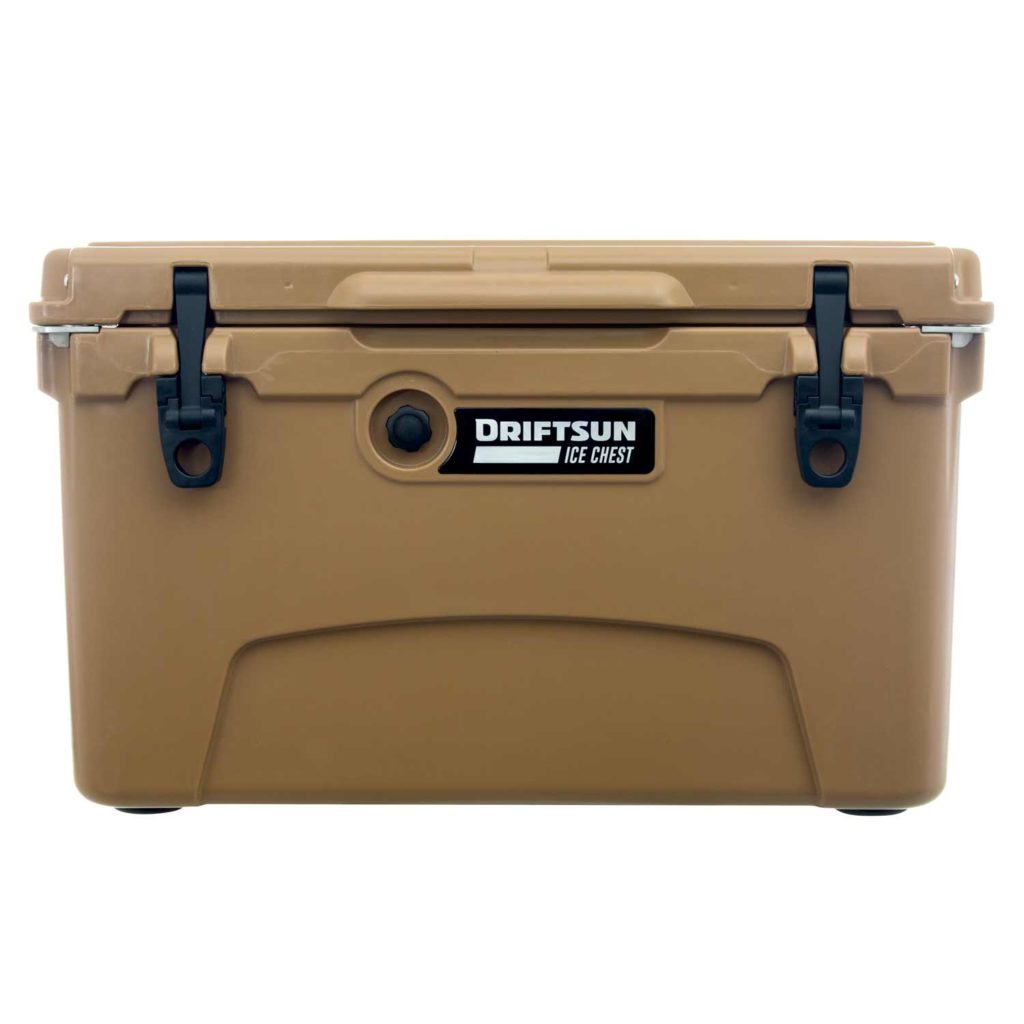 Driftsun 20-Quart:
---
Driftsun 45-Quart:
---
Driftsun 70-Quart Wheeled:
---
Driftsun 75-Quart:
---
Driftsun 110-Quart:
YETI COOLERS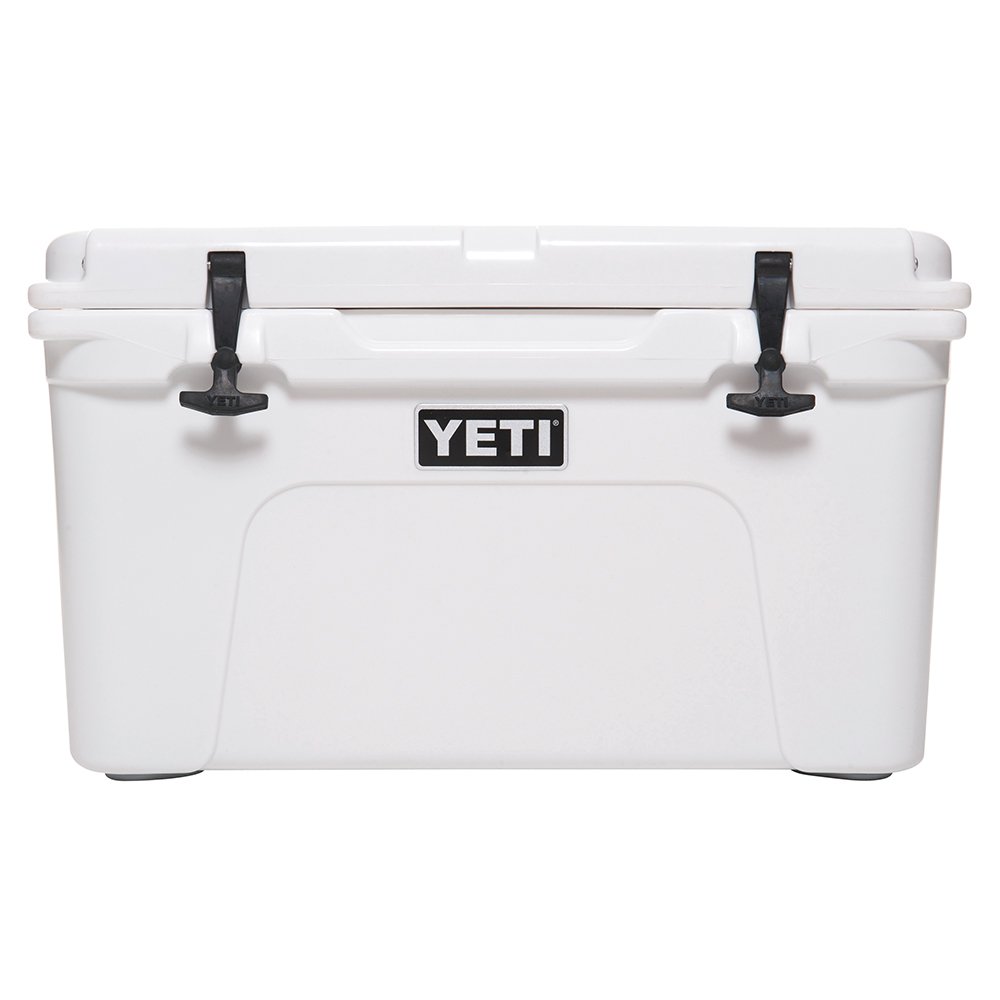 Yeti Roadie (20.8-Quart):
---
Yeti 45 (37-Quart):
---
Yeti Haul Wheeled (45-Quart):
---
Yeti 75 (74.8-Quart):
---
Yeti 110 (96-Quart):
Other Recommended Coolers
I mentioned above that I felt there were other coolers out there like Yeti but cheaper that gave you better value for money. If you're interested in them click the links below to read my full reviews
Kong Cooler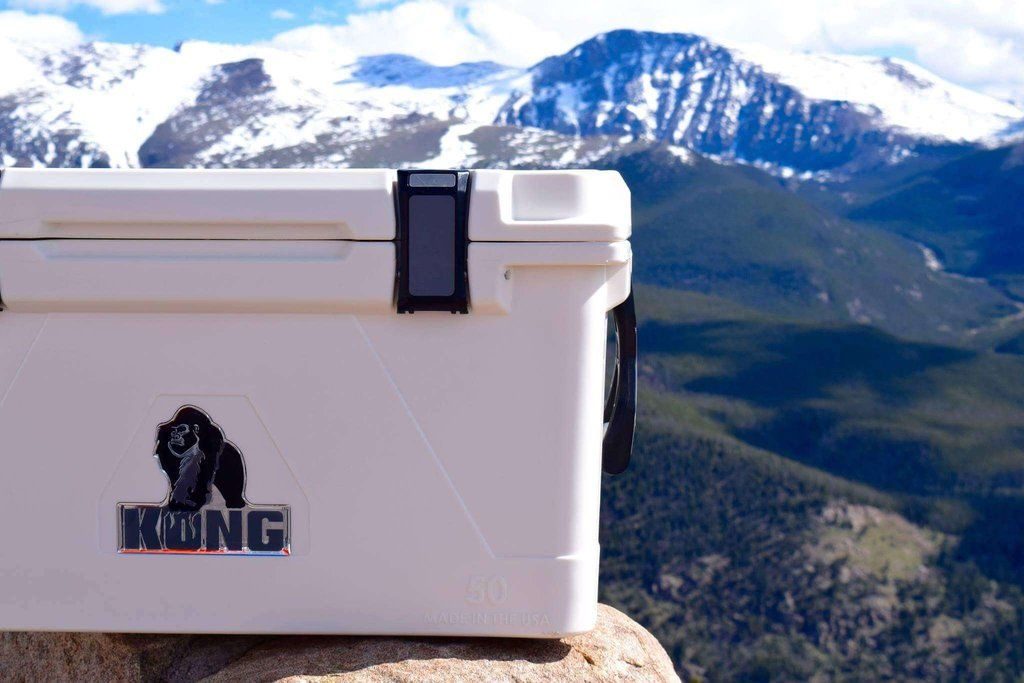 This cooler is made in the USA, has amazing side tables for cutting food and has some of the best ice retention performance compared to every other cooler out there.
It is a newer cooler to the market but is currently making waves and getting great reviews
Read my review of the Kong Cooler
Lifetime Cooler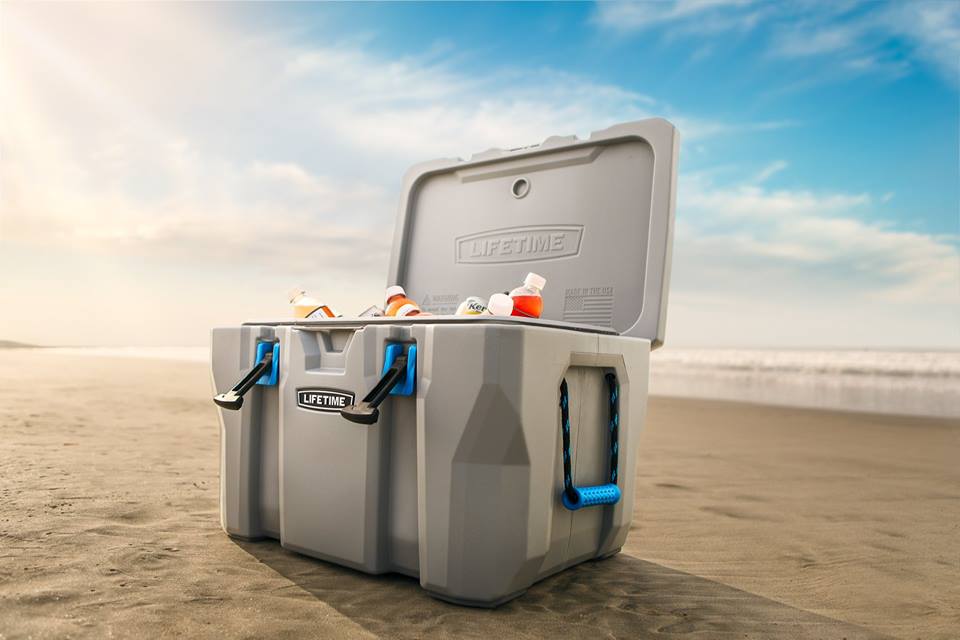 The Lifetime cooler is a super cheap cooler that is like Yeti but is often sold for under $100!
Yeh you read that correctly. While not as good as the Yeti, or the Kong, or the Driftsun, it's ridiculously cheap which can make it a great buy for the budget conscious shopper.
Read my review of the Lifetime Cooler
TechniIce Cooler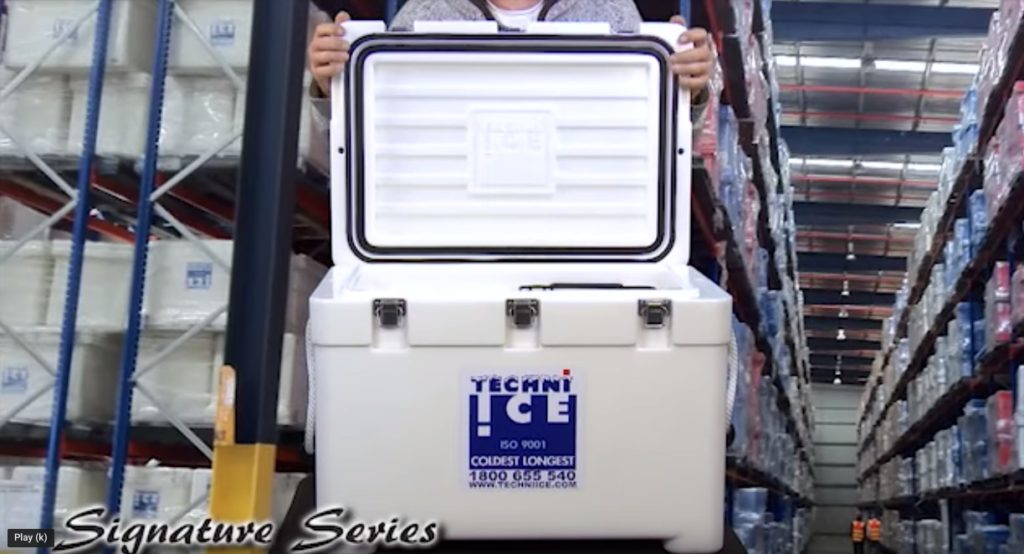 This cooler comes out of Australia and has more insulation than any other cooler on the market as well as features like double gaskets in the lid. So it's no surprise that this cooler can keep ice 3+ days longer than a Yeti can. If you're looking for maximum ice retention then this is a cooler to consider.