Kong coolers are a high quality cooler that truely rivals the Yeti. The Kong cooler offers better ice retention than the Yeti for a cheaper price, is made locally in the USA and has some pretty awesome features that exist in no other cooler on the market. Kong coolers definitely stands as a king compared to many other roto-moulded coolers.
Kong vs Yeti sounds like a battle between two mythical creatures, and the comparison between the Kong and Yeti coolers isn't too dissimilar actual. Both coolers are tough and strong and have amazing qualities about them.
In this comparison and review we'll look at the differences between the two coolers so you can get a better idea of which cooler is going to be right for you.
Price – Kong is Slightly Cheaper. Similar To Other Coolers Made in the USA
Price is an obvious consideration when looking at these high-end roto-moulded coolers. The quality of the product needs to justify the price and we want to be able to get the best value for money possible.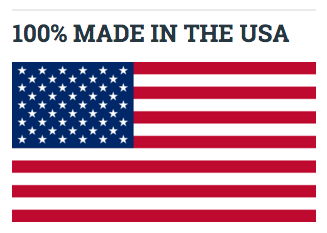 Kong is not the cheapest Yeti-Like cooler on the market. The Lifetime Cooler (see full review) or the RTIC cooler are going to be cheaper options. But the Kong does have superior ice retention, is made in the USA and has some extra features that I think justify its price point.
See the comparison table below to compare Kong's cooler prices to the Yeti cooler that is most similar in size. The sizes don't perfectly match up so it's a little hard to compare price exactly, but you will see that Kong coolers are a bit cheaper than Yeti coolers.
KONG COOLERS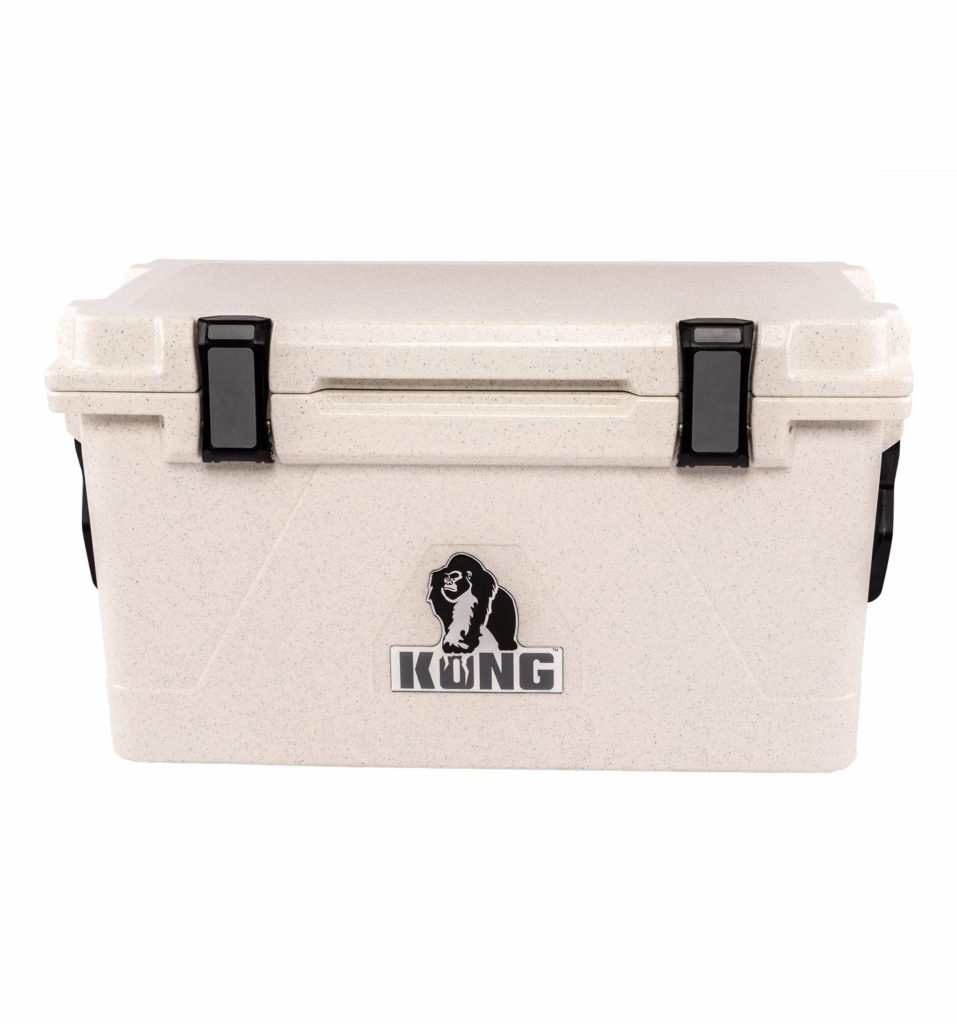 Kong 25-Quart:
---
Kong 50-Quart:
---
Kong 70-Quart:
---
Kong 110-Quart:
YETI COOLERS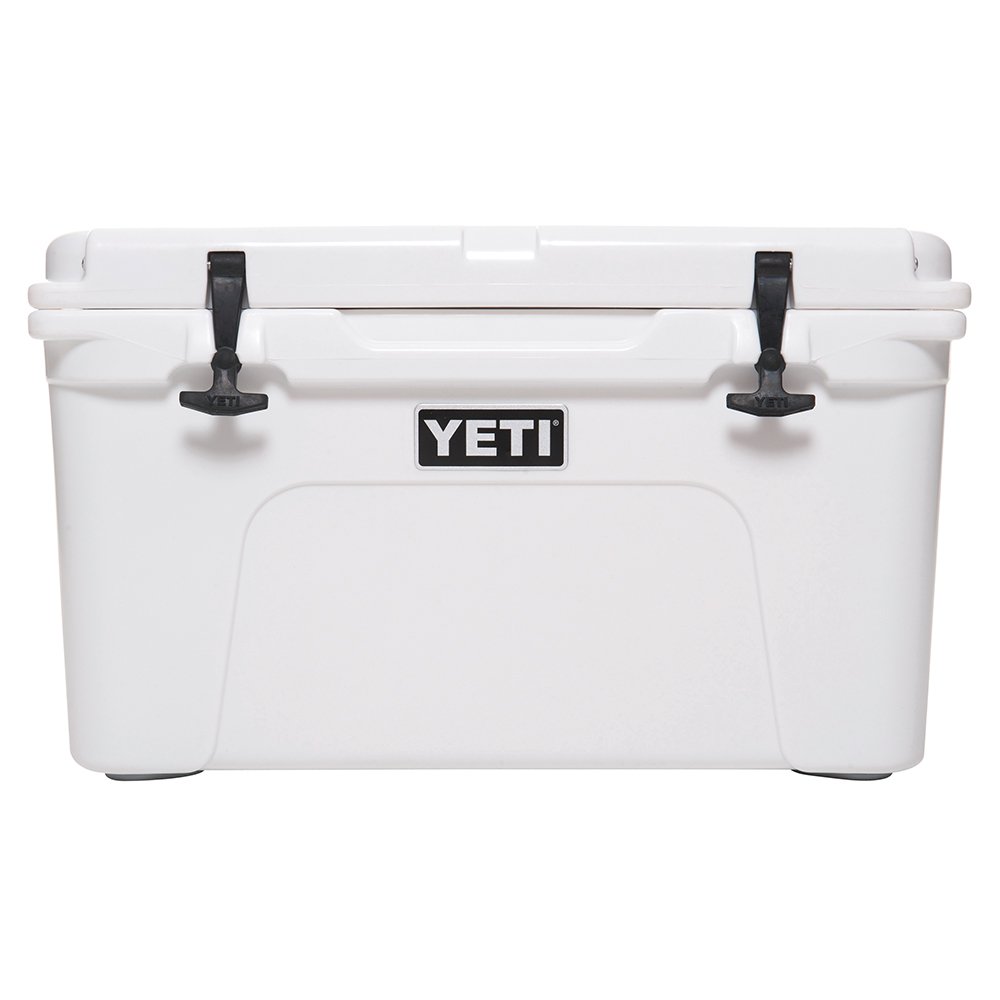 Yeti 35 (29-Quart):
---
Yeti 65 (57-Quart):
---
Yeti 75 (75-Quart):
---
Yeti 110 (96-Quart):
So as you can see the Kong coolers are slightly cheaper than Yeti's of a similar size. Approximate $30 separates the smallest sizes and about $100 separating the largest sizes.
It isn't as dramatic a saving as other cheaper roto-moulded coolers on the market, but here we aren't looking for the cheapest cooler we are looking for the best cooler.
Given the prices are similar and Yeti has so much more brand recognition, Kong will really need to stand out in performance, built quality and features to be worth considering over the Yeti (in my opinion).
Ice Retention – Incredible Ice Retention Keeping Ice 9+ Days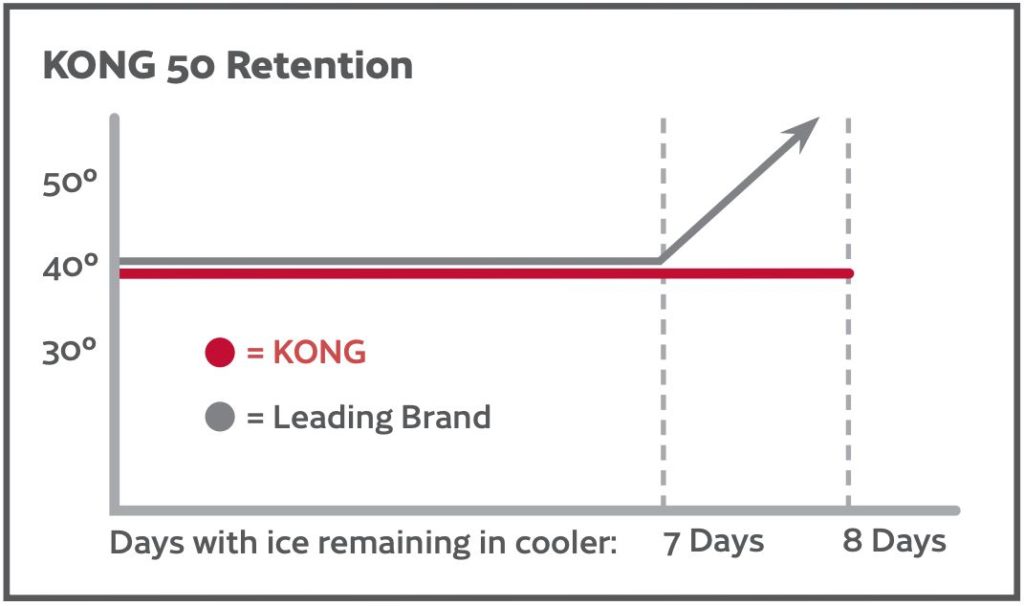 When it comes to Ice Retention the Kong Cooler smashes the Yeti out of the park. In fact the Kong Cooler is one of the highest performing coolers on the market when it comes to ice retention.
In the below test you can see it outperformed some of the best-of-the-best coolers in terms of ice retention including the Techni-Ice which has ridiculous ice retention.
With the Kong 50-Quart cooler fully filled with ice you can expect approximately 9-10 days of ice retention in warm weather.
The below video pits the Kong cooler against some of the best coolers on the market and you can see that the white Kong 50-Quart actually wins the competition, tying with the Otterbox 45.
A similar study done by Kong shows how the internal temperature of a "leading brand" cooler (most likely Yeti) starts to increase earlier than the Kong cooler. While this study is obviously going to be biased I like that it had a consistent external temperature.
So if you are looking for the cooler with the best ice retention then the Kong is going to be a better pick for you. But that is not the only thing that makes this cooler stand out from the Yeti.
Who is Kong Coolers?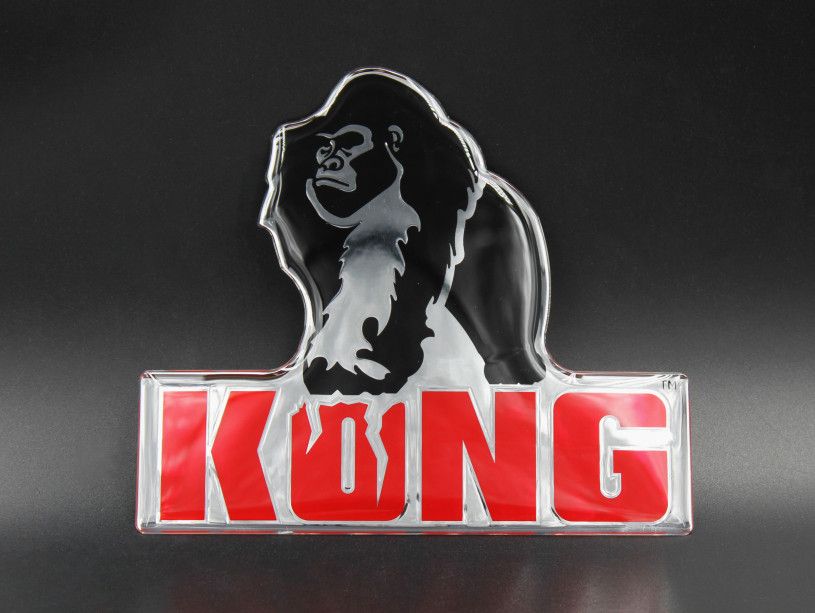 Kong Coolers are a fairly new entry into the roto-moulded cooler market that was created y Yeti over a decade ago. Kong Coolers are created and owned by parent company, Elkhart Plastics, Inc.
They have been designing components for a variety of industries (marine, agricultural, heavy trucking, food processing etc) since the company began in 1988.
This gives them a unique depth of experience in precision design, product engineering and local manufacturing and put them in a fantastic position to create a manufacture a roto-moulded cooler that is made in the USA.
The age of the company and the fact that they have been in the manufacturing and roto-moulding industry for more than 30 years gives me confidence that they won't just create this cooler, sell it for a little while and then disappear from the market which has happened with many other brands over the years.
Build Construction – Just as Strong, If Not Stronger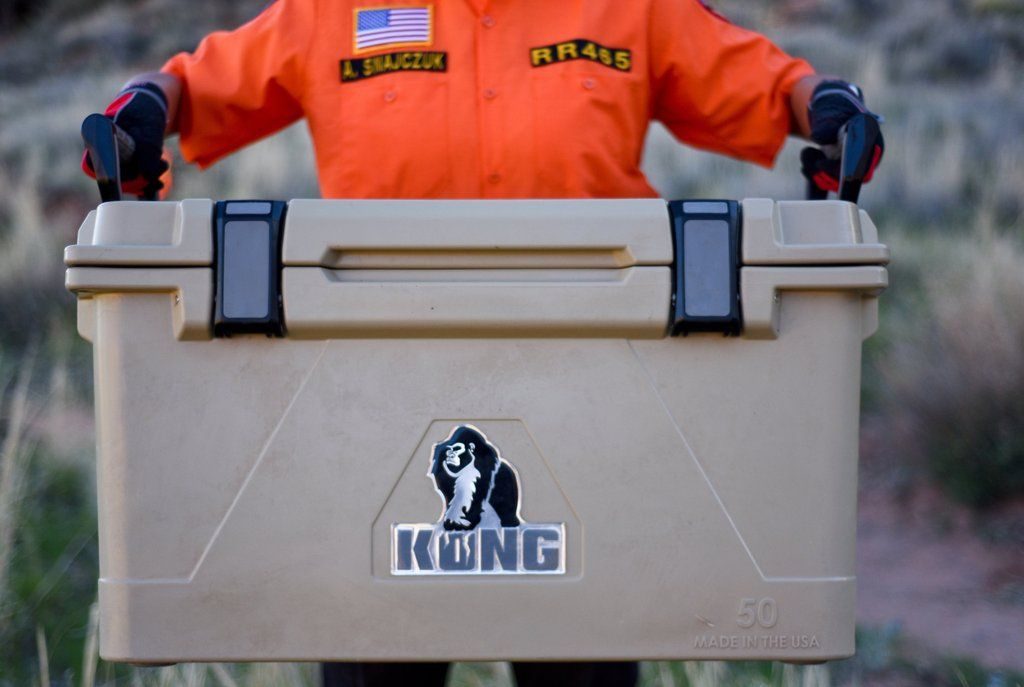 These roto-moulded coolers are built to be tough and we have seen in previous reviews that the Yeti can take an absolute beating and just keep going.
The Kong is no exception to this. It is roto-moulded just like the Yeti. On their website Kong claims they use one of the highest grades of polyethylene plastic which is the same plastic Yeti coolers are made from.
However, Kong claims that they use proprietary techniques to create a strong, laminated bond between the exterior plastic and the interior foam. This may explain the improved ice retention.
Everything from the thick pull out handles to the metal and hard plastic latches make this cooler feel sturdy and robust. This does not come across as a cheap version of the Yeti.
Where other brands has complaints of their build quality, this is not an issue I believe you will have with the Kong. It is all around incredibly well built.
Features – Unique and Practical Features I Wish My Yeti Had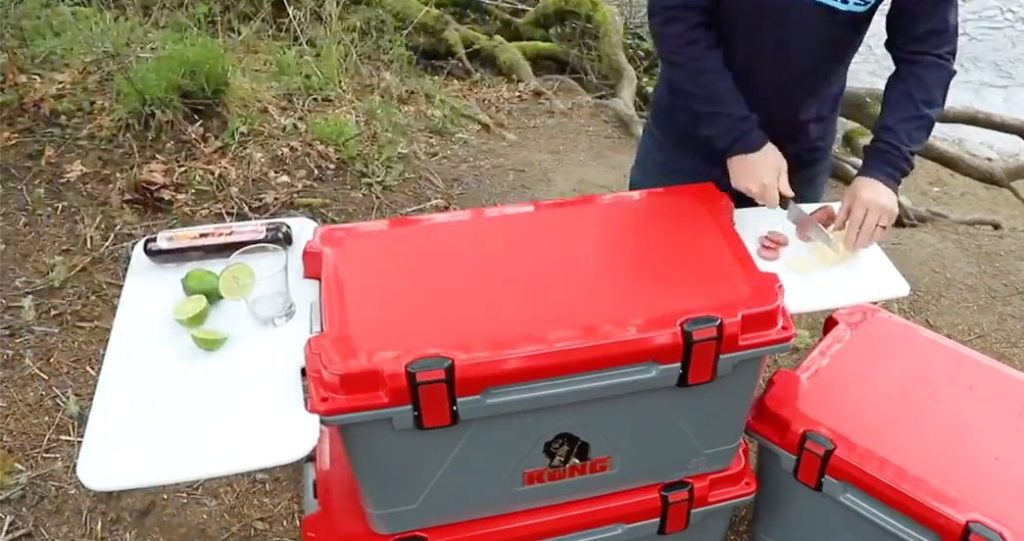 It's very rare for me to look at a new cooler and actually see a feature that makes me go "WOW!". A fishing rule on the lid just doesn't really do it for me.
But the Kong is an exception to this rule. It has some super cooler features that no other cooler has.
The Kong Kicker + Cutting Boards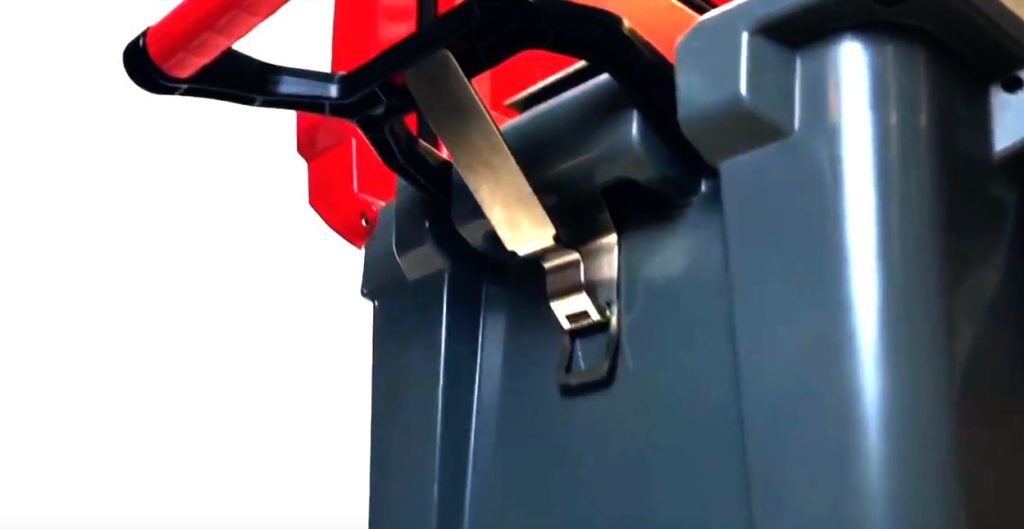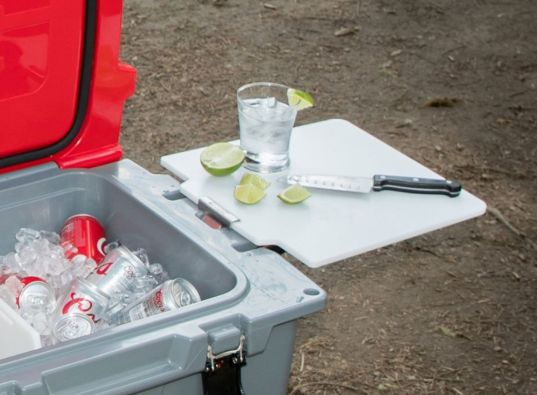 This is the feature that really impressed me. The Kong Kicker is a stainless steel piece of metal that allows you to prop the handle up horizontally and then click the cutting board onto it giving you a sturdy cutting board on the outside of the cooler.
I have seen no other cooler in the market doing this and it's an amazing feature that really adds some versatility to the cooler and makes food prep so much easier.
The cutting board can also pack away by sitting across the top of the cooler which adds a little bit of extra insulation, or the smaller size can be used as a divider in the cooler.
Overall this is a really cooler feature that makes me love the Kong that much more.
Strong Plastic Handles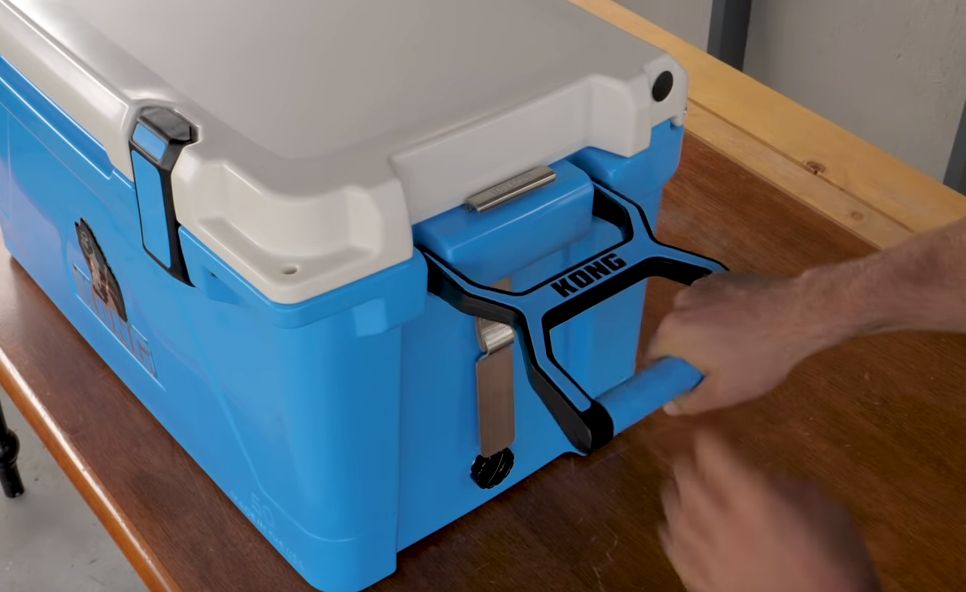 Rather than nylon rope handles with a rubber or plastic handle Kong has opted for thick and strong completely plastic handles.
This leads to less sway of the cooler when carrying it and allows them to create the pop-up side table as talked about above.
I'm going against the rope handles of the Yeti. They are still a perfectly fine solution, but some people may prefer these sturdy plastic handles instead.
Cam Action Latches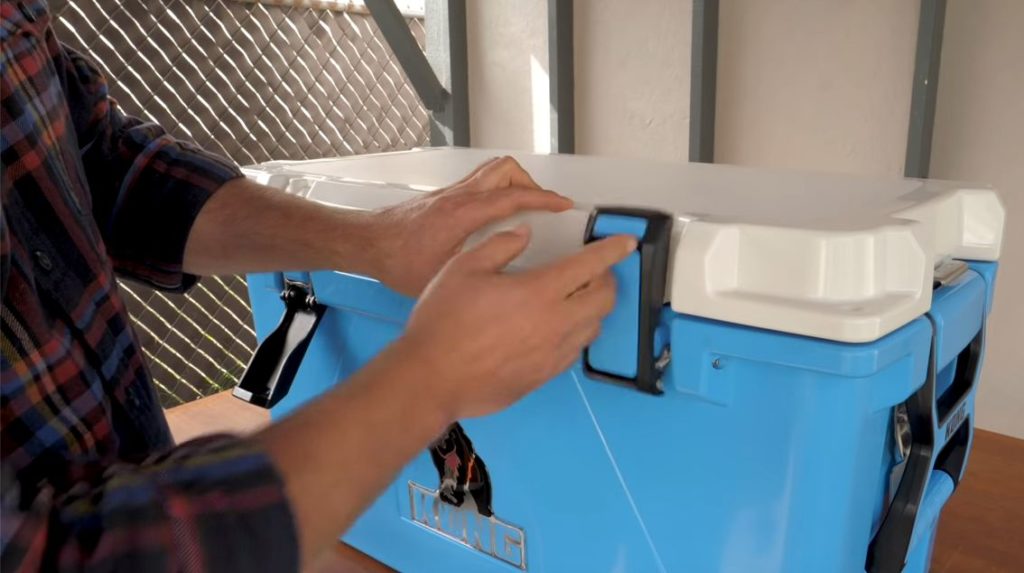 Yeti use a pull down rubber latch system which has been adopted by many different cooler companies to keep a firm seal on the lid of the cooler.
Kong coolers instead us cam action latches made from rigid plastic with a metal hinge. Again it feels like Kong has really thought about this and over-engineered their latches. They feel like they would last a really long time.
They are also very easy to use to both open and close the cooler making it easier for small children to access the cooler if needed.
Contoured Bottle Opener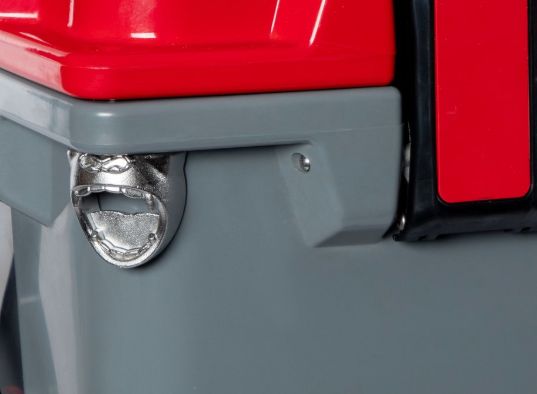 Both Yeti and Kong sell bottle opener attachments for their coolers.
What I don't like about Yeti's bottle opener attachment is that you have to physically screw it onto your cooler damaging the exterior and also compromising the insulation.
Kong offer a removable bottle opener that is curved to fit perfectly in the corner of the cooler.
It is also shaped like King Kong's mouth so it's a fun little feature add and isn't too expensive.
Kong Krush Guards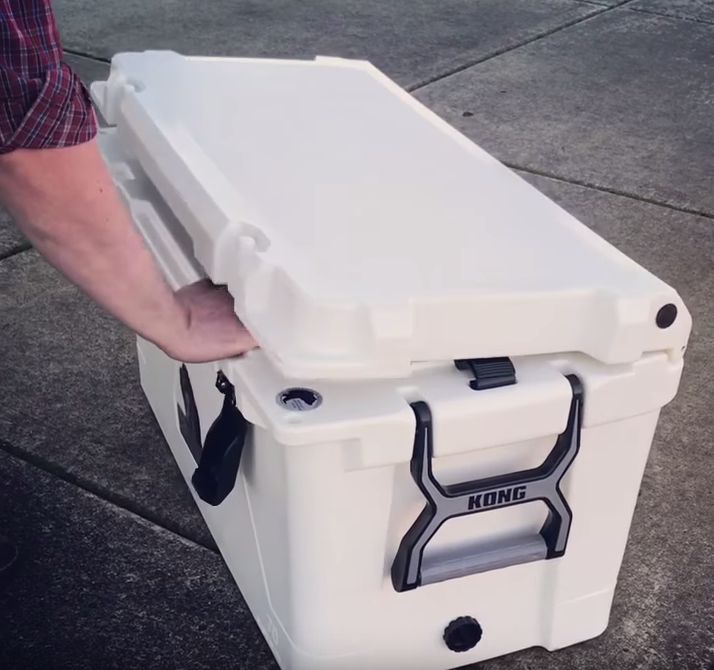 This is another thing I haven't seen on any other cooler.
The Kong Krush guard is a piece of rubber that slips easily into the side of your cooler that stops the cooler from falling down onto your hand and crushing your fingers.
While this isn't a big deal for most adults I can see this being a big plus if you have small children who may not be as aware of the dangers of that big heavy lid.
When you want to close the lid you just pull back the guard and the lid shuts easily and when opens the Krush Guard snaps back into place.
Drain Plug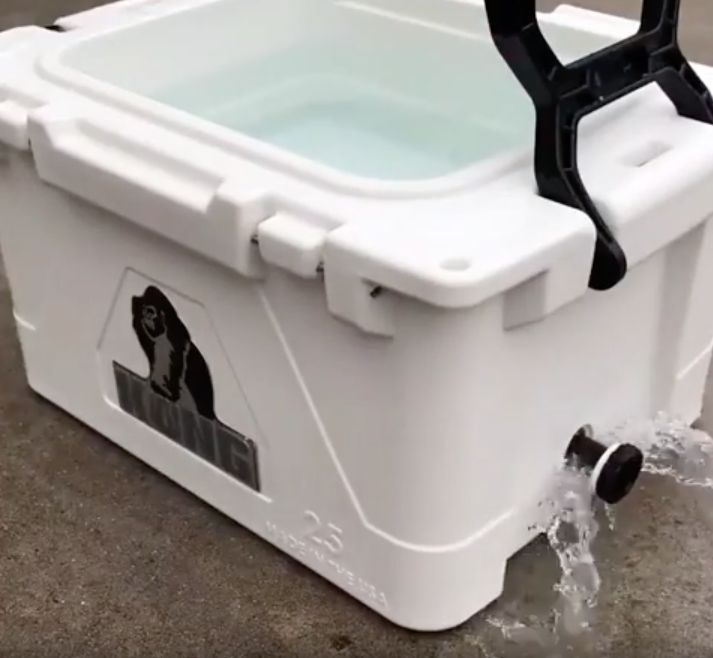 The drain plug of the Kong is very similar to that of the Yeti but with one additional feature.
Both drain plugs are 1 inch in diameter and both can be partially unscrewed to drain the water from the cooler without taking the plug off.
The only difference is that the Kong plug is designed to be difficult to take out.
It naturally stays in meaning you are less likely to lose your drain plug (and yes I have lost my Yeti drain plug before and it's super annoying when it happens).
Bear Proof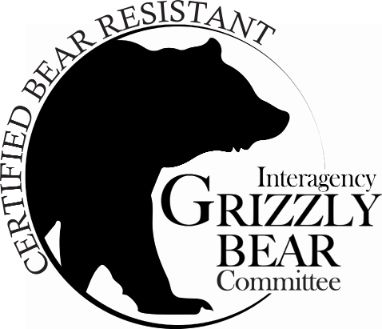 Both coolers are certified bear proof, however both coolers need to be locked with padlocks in order to be bear proof.
Have a look at the below video to see a bear try to get into the Kong cooler.
Problems with Kong Coolers
With a lot of coolers that are like Yeti but cheaper I can often pick apart flaws in them really easily. With the Kong cooler this is harder because I actually really like it and it's hard to fault it.
Design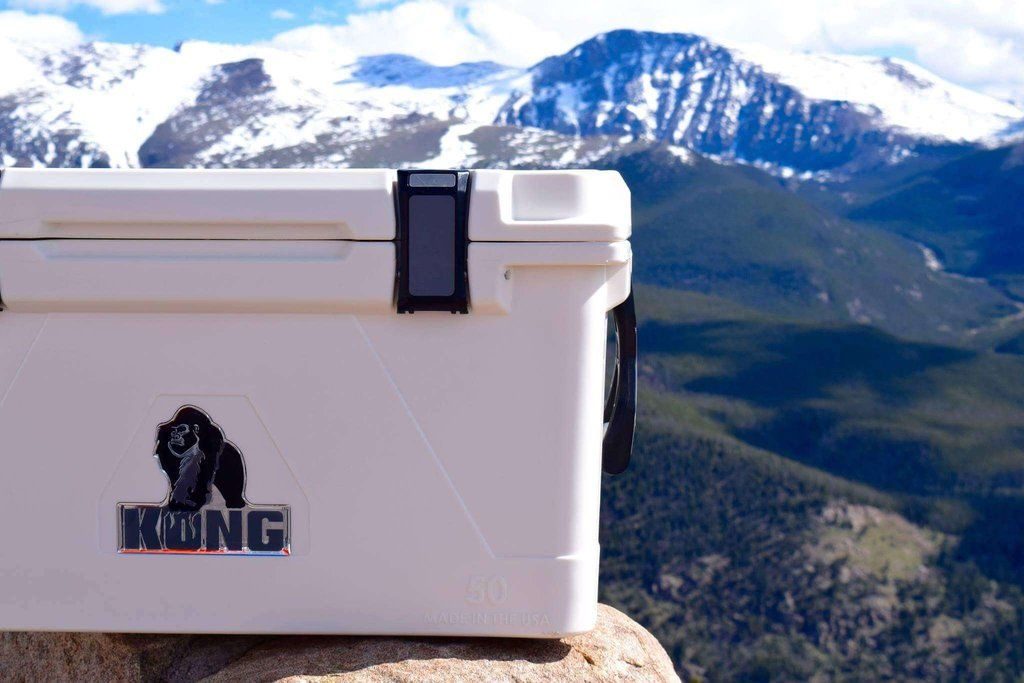 While there is nothing wrong with the Kong design the Yeti still can't be beaten in design. There is just something about the Yeti that screams premium and designer brand.
The plastic on the Yeti is one true color and has a gloss finish to it. The Kong colors have a more speckled finish to them and the design just isn't as smooth as the Yeti.
I'm really grasping at straws here and I still think the Kong design is really nice. The Yeti is just that little bit nicer
Newer Unknown Brand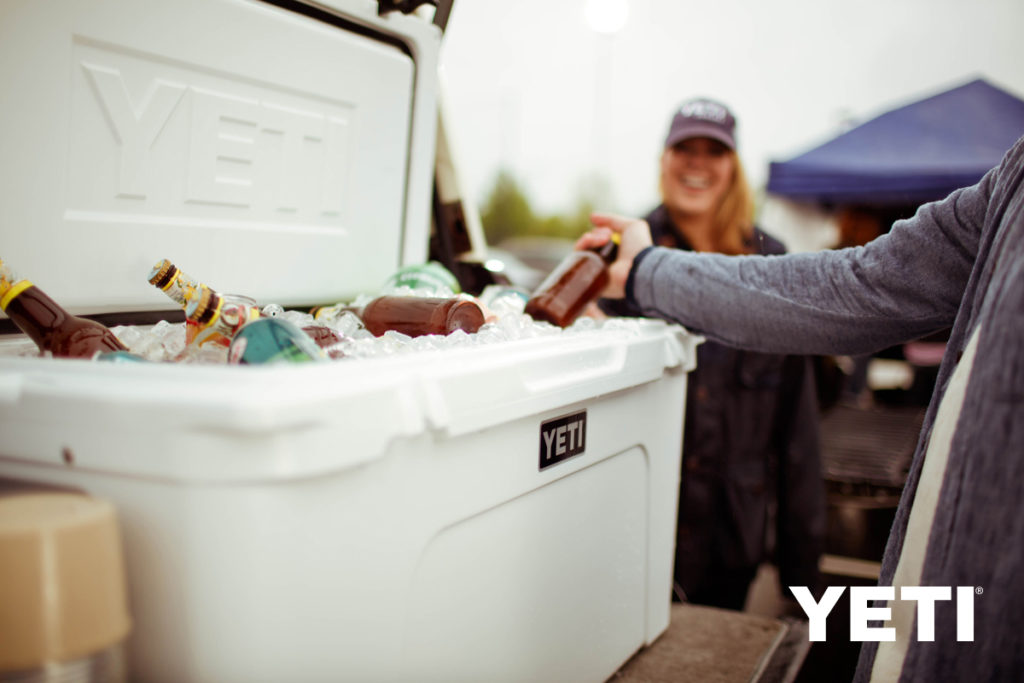 Yeti has been around for over a decade and been tried and tested by tens of thousands of people and has hundreds, if not thousands of reviews on Amazon.
The Kong is a much newer brand, first released to the public in June 2017, it was hardly heard of until it started making waves in 2019 with it's outstanding performance in ice retention tests.
It is still largely unknown and while currently the reviews are positive on Amazon there just aren't many reviews to go off.
They do however offer a limited lifetime warranty, compared to Yeti's 5 year warranty. So this should help anyone sitting on the fence and worried about the quality of the cooler.
Lack of Distribution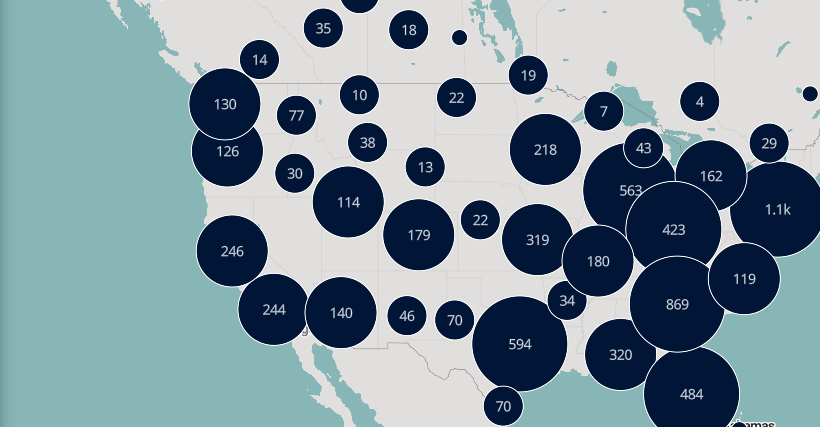 Yeti coolers are everywhere. You can find them in so many local specialty stores, not just around the USA but also in places like the UK, Europe and even Australia.
Kong coolers on the other hand are only sold through Amazon and Kong's website.
Where Can You Buy Kong Coolers?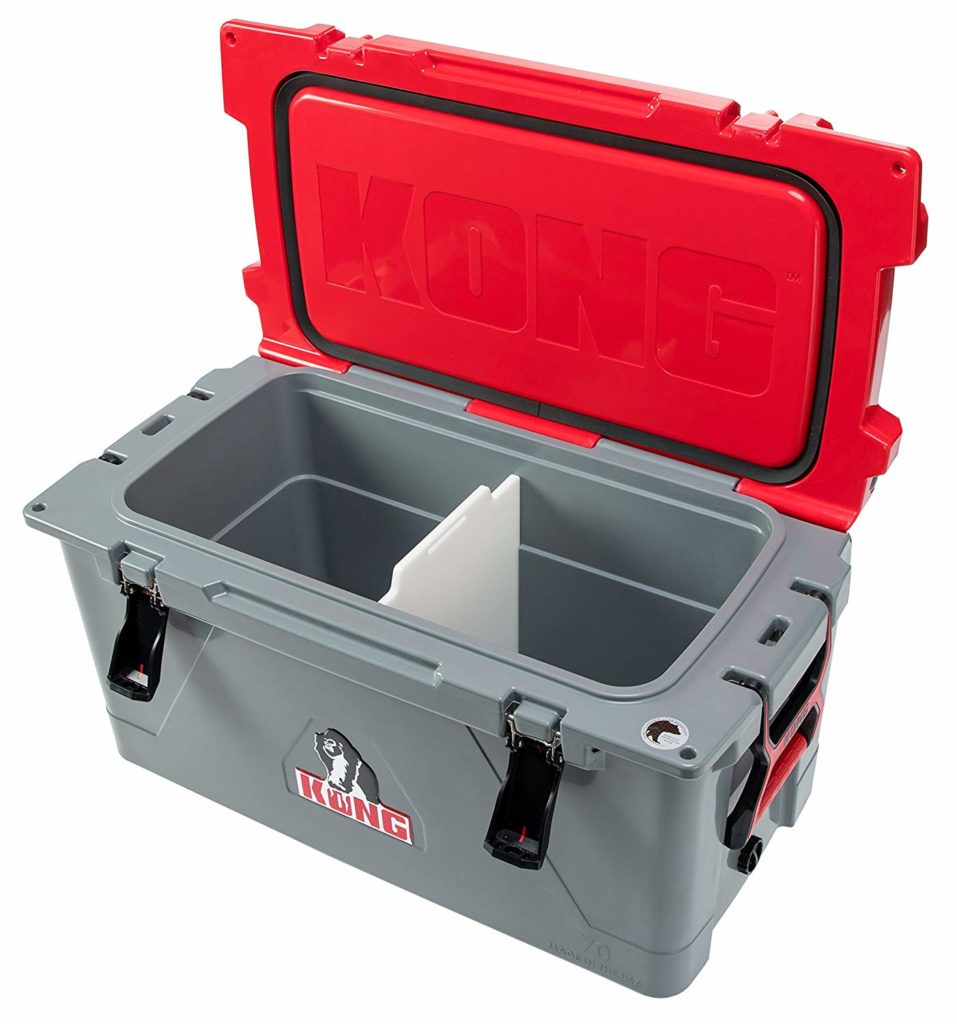 Kong coolers can only be purchased online and I couldn't find any stores that actually stock these coolers.
This is due to the company's philosophy to cut out the middlemen and thus be able to pass on the value to the customer and offer better customer support.
There are two main places you can buy Kong Coolers
Amazon has the same prices as Kong's own website, though you may occasionally be able to get a discount.
Each cooler comes with a free divider that (when combined with the Kong Kicker) can be turned into a side table that attaches to the cooler.
Free shipping is also available on the coolers when purchased through Amazon.
See Kong Coolers on Amazon.com
KongCoolers.com
Kong coolers can also be bought through their parent website for the same or similar price as Amazon.
See Kong Coolers on KongCoolers.com
Benefits of Kong Coolers over Yeti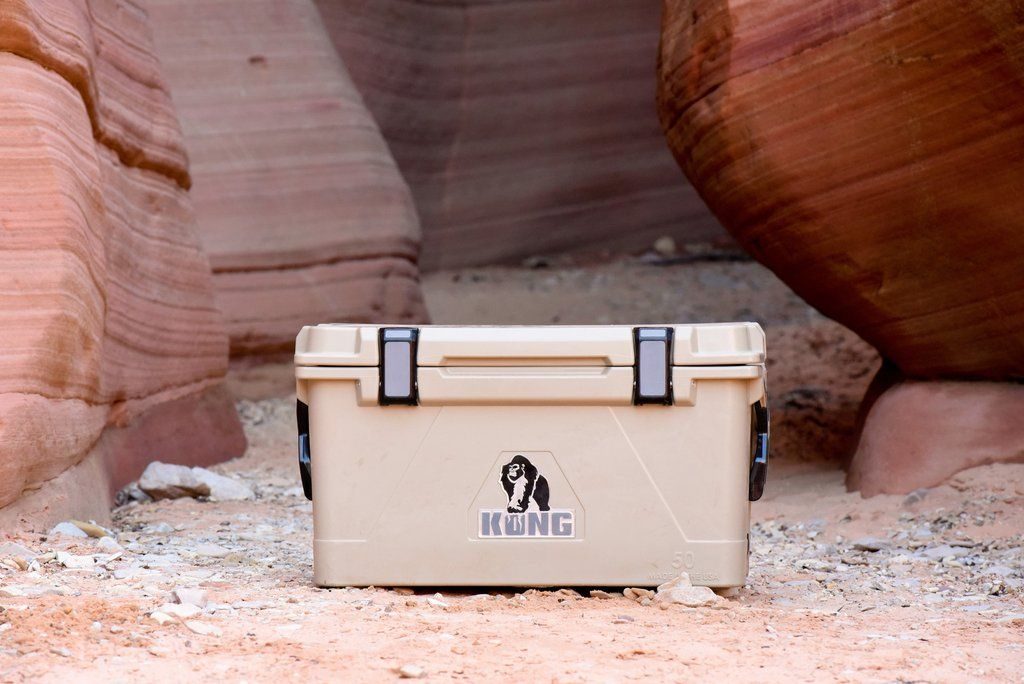 It's rare for a cooler that is cheaper than Yeti to outshine the #1 brand in so many ways. Here are the key benefits of buying a Kong cooler over a Yeti
Better Ice Retention – The Kong outperforms the Yeti cooler in terms of ice retention. It even outperforms some of the best performing coolers on the market like the TechniIce.
Side Tables – Having the cutting boards double as side tables (when used with the Kong Kicker) is absolutely genius. It just makes the cooler so much more versatile.
Sturdy Handles – Rather than nylon rope handles like the Yeti the Kong has super sturdy pull up plastic handles. This makes for slightly easier carrying but does add a little more weight.
More Colors – The Kong cooler comes in more colors than the Yeti, which traditionally only comes in 3 main colors. You can get multiple Yeti colors on Amazon though from limited edition runs of coolers that have been done in the past.
Made in the USA – Yeti coolers are primarily made overseas with only some Yeti coolers being made in the USA. Kong coolers on the other hand are all manufactured locally in the USA, keeping more profits and manufacturing jobs in the country.
Cheaper Price – While not the cheapest roto-mouled cooler on the market the Kong cooler does save you a good chunk of cash when compared to the Yeti cooler. See Kong cooler prices on Amazon
Benefits of Yeti Coolers over Kong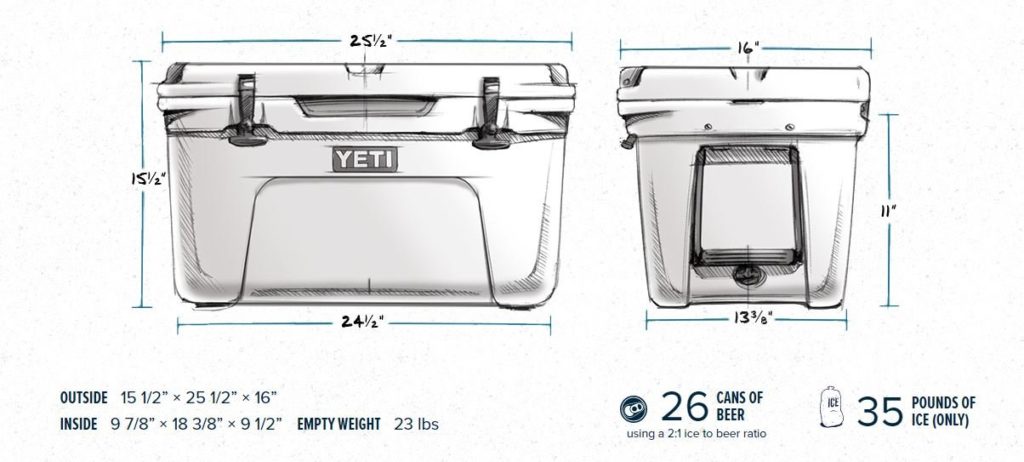 In my opinion there are really just 2 benefits of purchasing a Yeti over a Kong cooler.
Brand recognition – Yeti coolers have become a global phenomenon and so many people know about the Yeti brand of cooler (if they don't already own one). Owning a Yeti is a brand people will recognise, very few people will have heard of Kong coolers.
Premium finish – I have owned many coolers in my time and I haven't seen a cooler beat the Yeti in terms of the quality of the finish. The Yeti really is the iPhone of the cooler world.
My Recommendation For The Best Value For Money: Kong Coolers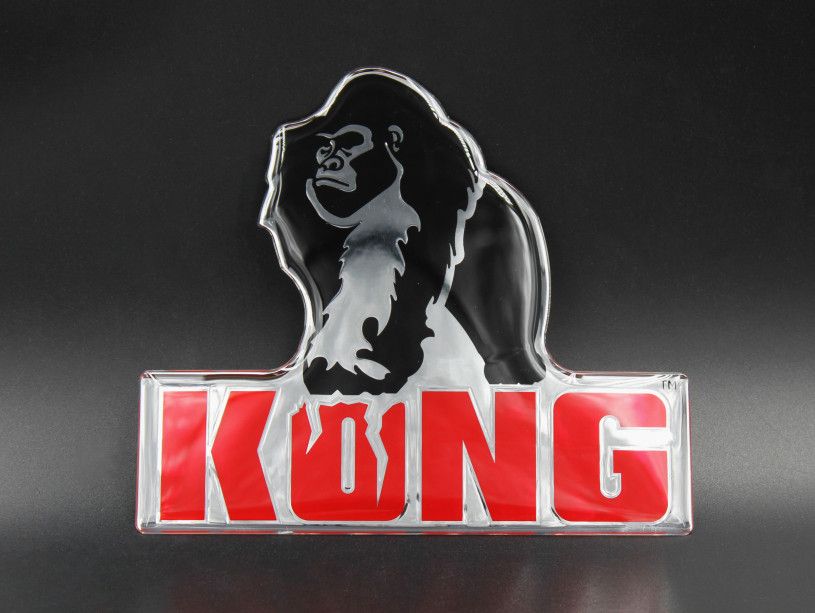 While I love my Yeti I bought it years ago before Kong coolers even existed.
If I was looking to buy a cooler now I would choose a Kong cooler over a Yeti cooler.
You just can't go past the superior ice retention plus the extra features the Kong cooler has. The bottle opener is super awesome and being able to have multiple side tables just makes the cooler so much more user friendly.
If it was me I would use the money I save from not buying a Yeti to deck out my Kong cooler with all the best accessories.
While Yeti coolers are still great and it's nice to show off the brand name, I feel that showing off the features of the Kong cooler would be even better. And having ice left in my cooler when my buddy's Yeti is just full of water would be so satisfying.
Ultimately the decision is up to you and both coolers are great. I own a Yeti and love it and I know you will too, but after this review I am definitely leaning towards the Kong cooler as the better value for money.
Buy Kong or Yeti Coolers
If you're interested in purchasing either a Kong or Yeti cooler you can do so using the links below.
Below links are my affiliate links from Amazon, so if you purchase though them it doesn't cost you any extra but I get a small commission and it supports the site.
KONG COOLERS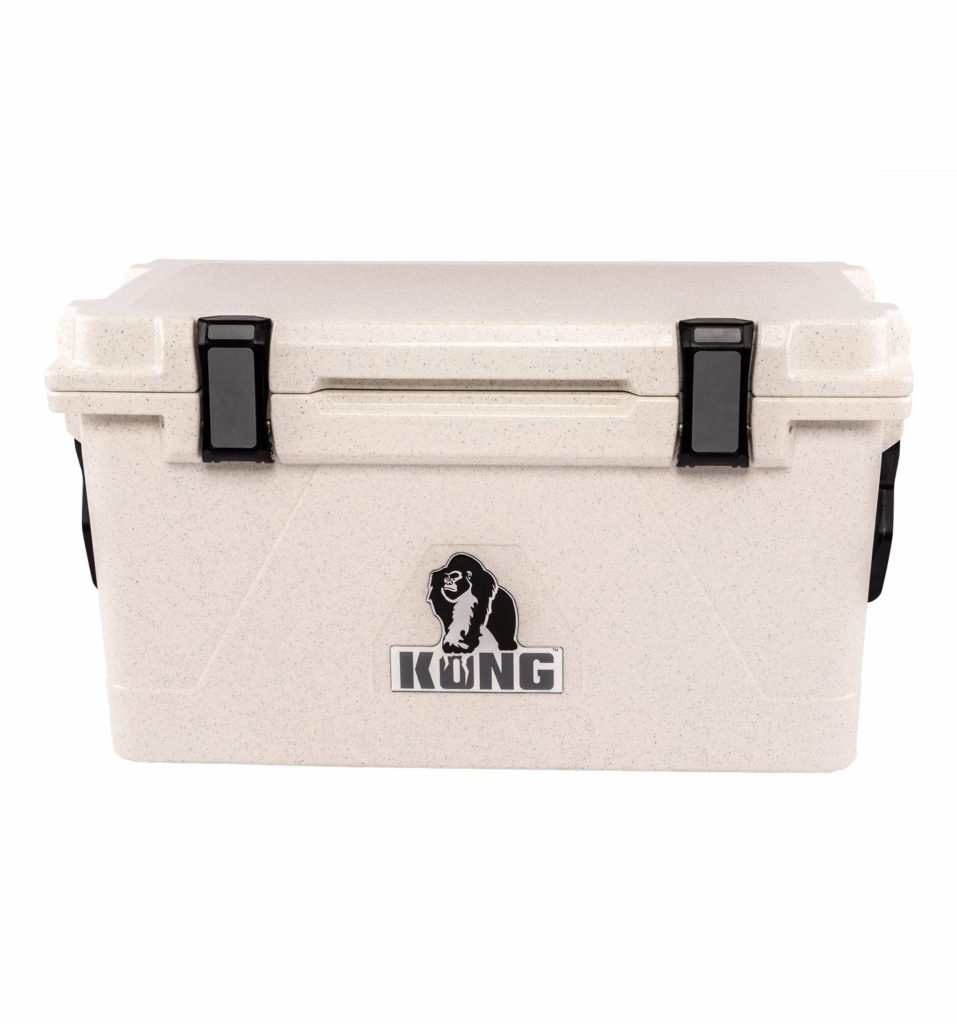 Kong 25-Quart:
---
Kong 50-Quart:
---
Kong 70-Quart:
---
Kong 110-Quart:
YETI COOLERS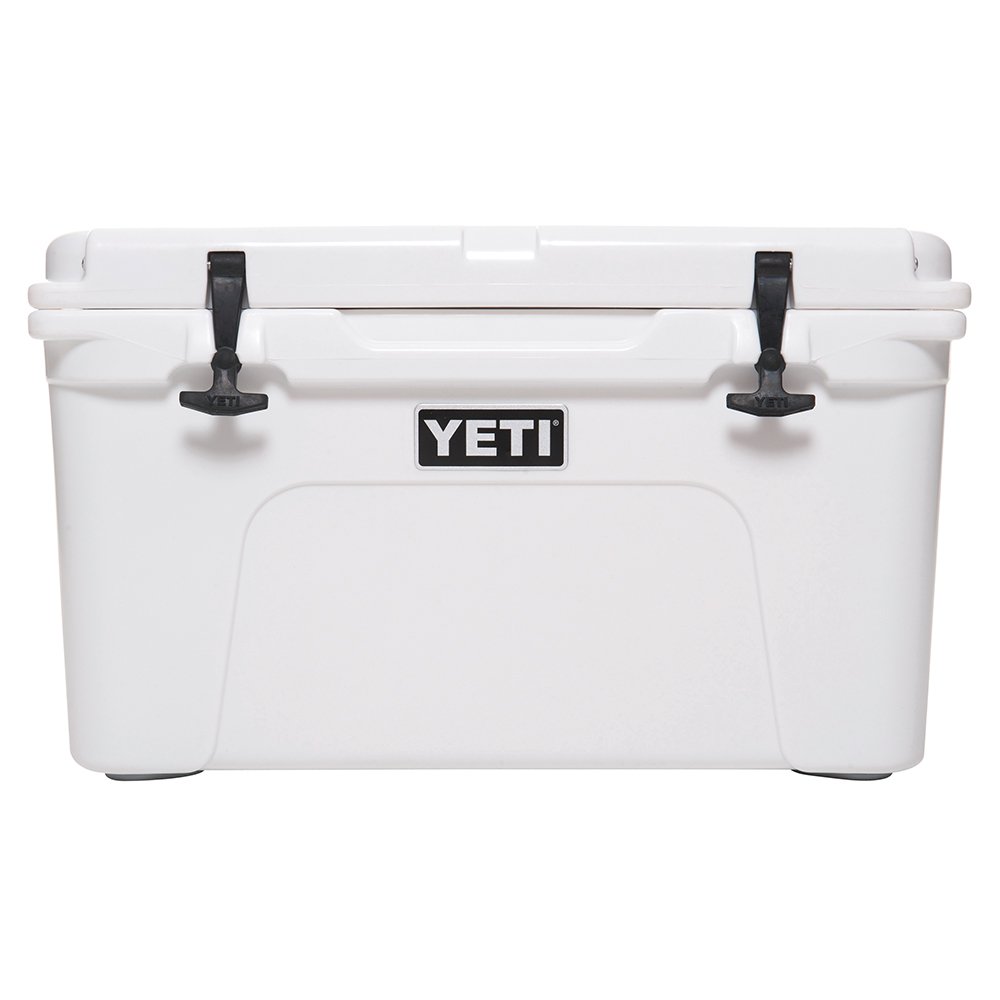 Yeti 35 (29-Quart):
---
Yeti 65 (57-Quart):
---
Yeti 75 (75-Quart):
---
Yeti 110 (96-Quart):