When I first got my Tundra, it was so wide it wouldn't quite fit in my partner's SUV unless we angled it a bit on its side.
After a two hour ride to our campsite, we were surprised to find a puddle of ice cold water in the trunk.
We were left wondering if we got a dud or if Yeti Coolers normally leak?
Yeti hard coolers do leak slowly through the rubber gasket if they are kept on their side, upside down or water is sloshed around inside vigorously. They can also leak through the drain plug if it isn't screwed on properly. All Yeti soft coolers, except the DayTrip, are completely leak proof.
Yeti hard coolers are ventilated so that they can be used with dry ice, which means they're not completely airtight or watertight.
As a result, Yeti hard coolers may leak if turned on their side or tilted far enough for the liquid inside to reach the lid. Less often, they may leak when filled so full that the water level splashes up to the lid when the cooler is moved. 
Most of the time when my Yeti cooler has leaked it's actually because I didn't screw the drainage plug on properly and as the ice melted it leaked out of the drainage plug. Deterioration of the drainage plug can also cause leaks to occur. If this is happening you can get a drain plug replacement from Yeti for just a few dollars.
Yeti soft-sided coolers, on the other hand, are completely leak-proof (with the exception of the DayTrip lunch bags and boxes). If your Hopper is leaking it means something's wrong — most often that the watertight zipper is damaged or has failed and this should be covered by Yeti under warranty.
Yeti makes dependable coolers with great durability, quality construction, solid ice retention, and undeniable style.
But if you're going to dish out hundreds of dollars for a cooler, it better live up to your expectations.
The fact that their hard coolers aren't completely leak-proof is easy to work around. Once we figured out that the cooler just had to stay relatively flat, we haven't had any trouble since.
Do Yeti Hard Coolers Leak?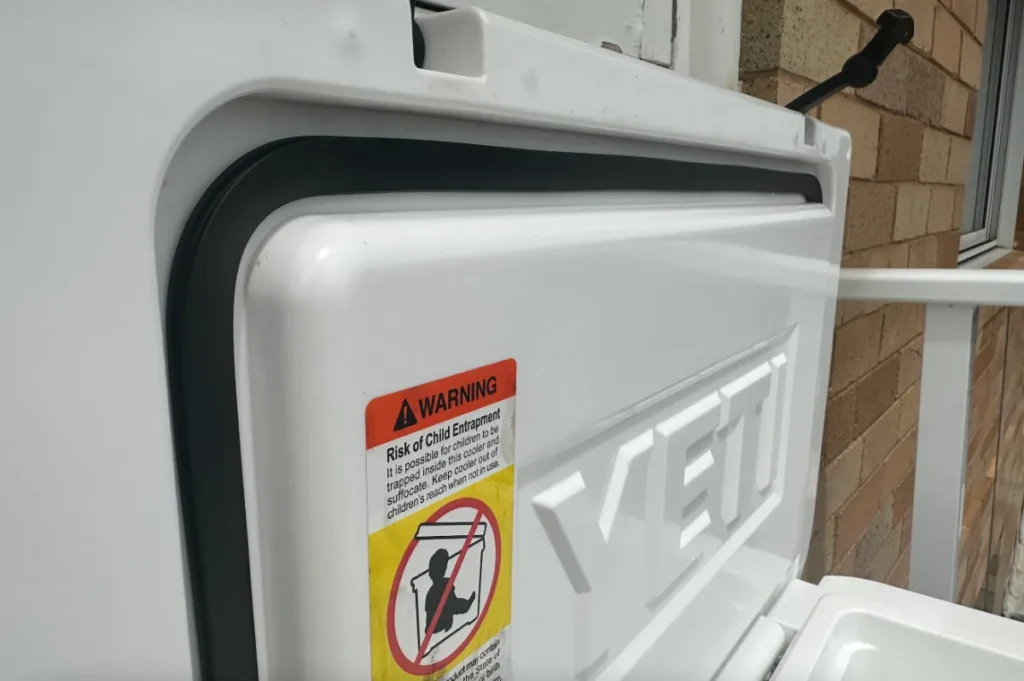 Because Yeti hard coolers (aside from V Series Coolers) are designed for use with both regular ice and dry ice, they're not completely airtight or watertight — and, as a result, not leak-proof either. 
To make their hard coolers dry ice-compatible, Yeti uses their ColdLock Gasket between the body and lid — which is a one-way, freezer-grade gasket designed to let air vent while preventing any air or water from entering.
As a result, liquid can leak out of Yeti hard coolers if it reaches the gasket but should never leak into one.
Yeti rubber gaskets are made from once piece of rubber that wraps around the lid. Often where the rubber meets their is a slight gap and water is able to pass through this gap.
Also, the rubber handles on the lid of the Yeti that hold it to the body hold it down tight enough to stop air getting in. However, they don't hold the lid so tight that water is unable to get out.
Not a lot of water escapes and even when upside down Yeti coolers leak really slowly. But some water will get out.
It's nowhere near as bad as cheaper coolers without rubber gaskets like the Coleman Xtreme which are not airtight. In the video below I show how much these can leak when placed on their sides.
Leaking From The Drainage Plug Can Occur
The other way that Yeti hard coolers can leak is from the drainage plug.
Yeti drainage plugs have rubber washers on them that press up against the cooler creating a water tight seal.
If this rubber deteriorates or if it gets dirt, rocks or grime on it then it can stop being waterproof and water can get out through the seal – even if you tighten it really hard.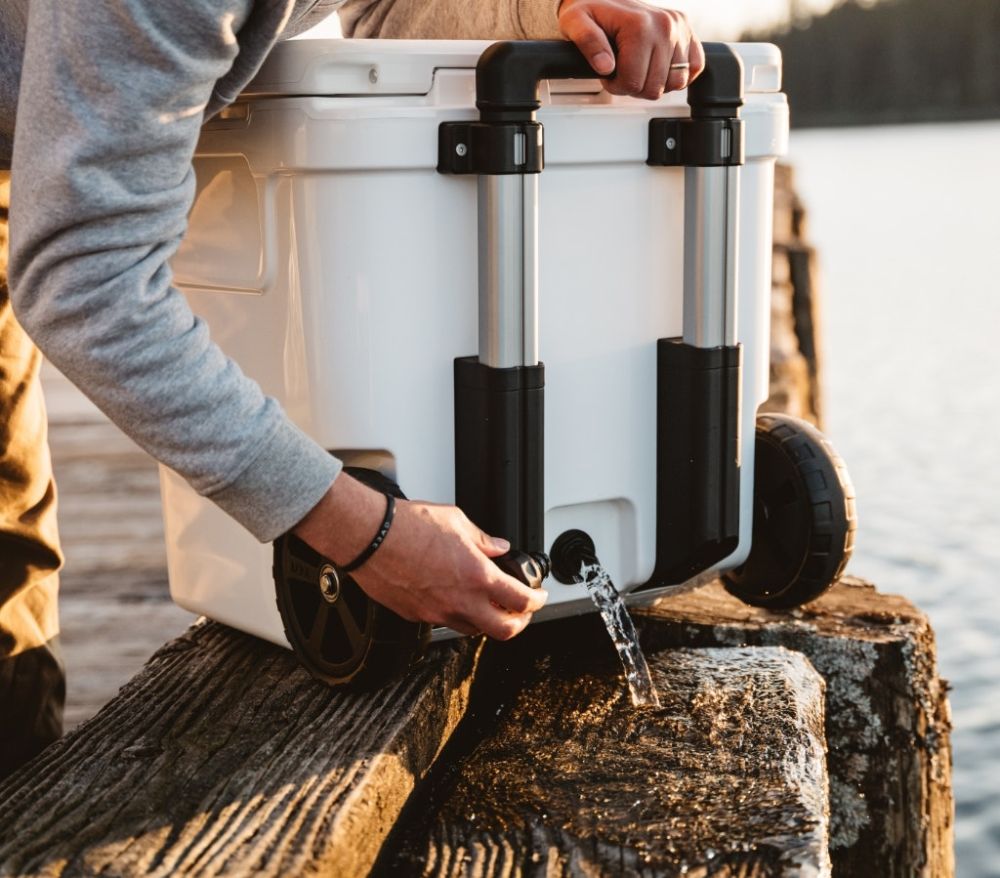 Yeti Roadie 24 coolers don't have a drain plug but all other Yeti hard coolers do have one.
If this is happening to you and your cooler is inside it's warranty period reach out to Yeti and they should provide you a replacement free of charge. However, if you've owned your cooler for 7+ years like I have then you can simple buy a replacement drain plug from Yeti for a couple of dollars.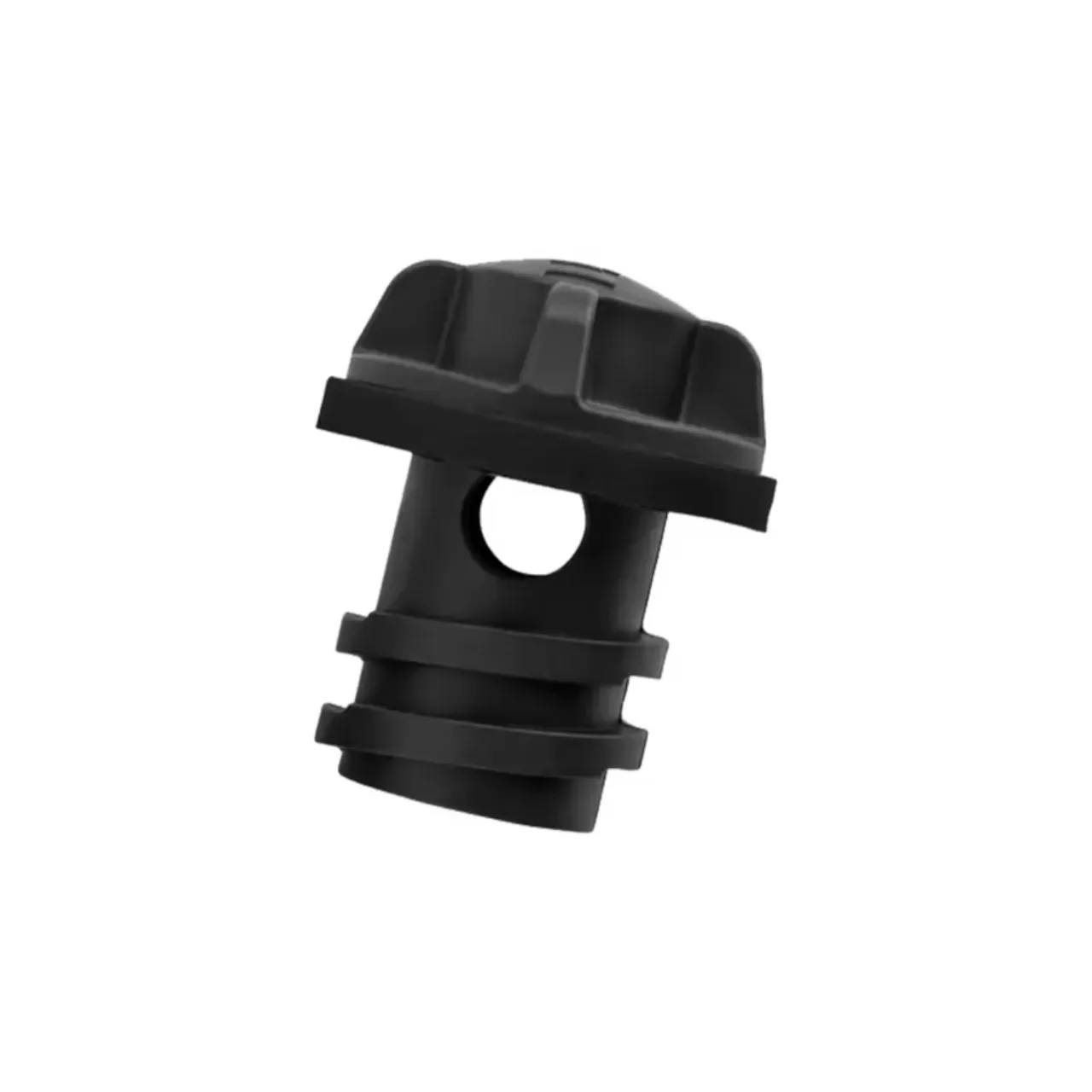 How Do I Know If My Yeti Hard Cooler's Leaking Is Normal?
While Yeti hard coolers are likely to leak if the water inside reaches the gasket, there are times that excessive leaking can be a sign there's something wrong with your cooler.
Moderate leaking should be expected when your cooler is turned on its side or tilted far enough that the water level in your cooler reaches the lid. An occasional leak is normal if your cooler is filled high enough that the water inside is able to reach the gasket when moved and splashing occurs inside.
But if water is pouring out of your lid, getting into your cooler, or escaping from other parts of the cooler, something is probably wrong.
Leaking from the drain plug usually means that the plug is defective or damaged. They can be replaced for a few bucks (Tundra Coolers use a Vortex Drain Plug and Roadies the BestDam Drain Plug) and simply screw into place.
If the leaking from the lid seems excessive, take a closer look at your lid. It should lay flush against the body of your cooler.
If it's visibly warped, which is particularly a problem with dark colored Yetis, you'll need a replacement. Contact Yeti to see if your cooler is still covered under warranty. 
If the lid looks level or water is getting into your cooler, check the gasket for signs of dry rot, cracking, or peeling away from the lid. You may just need to replace the gasket.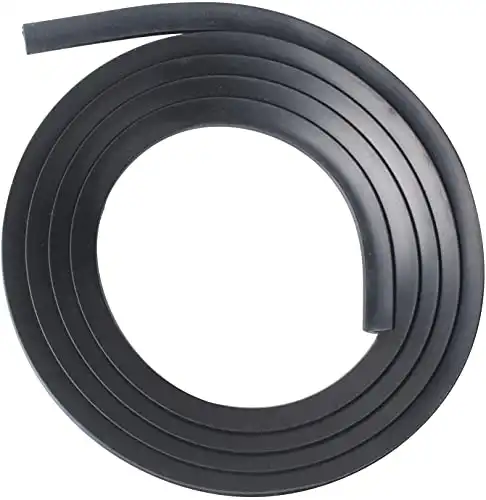 Do Yeti Soft-Sided Coolers Leak?

If you prefer a leak-proof cooler, all of Yeti's soft-sided Hopper Coolers are completely watertight thanks to their high-performance HydroLok Zippers or their roll down magnetic closures.
If your Hopper is leaking at all, it means there's a problem with it — most often that your zipper has failed.
Fortunately, Yeti will fix a broken zipper by completely replacing the cooler for you if it's under warranty. If it's not under warranty then you'll have to fix it yourself.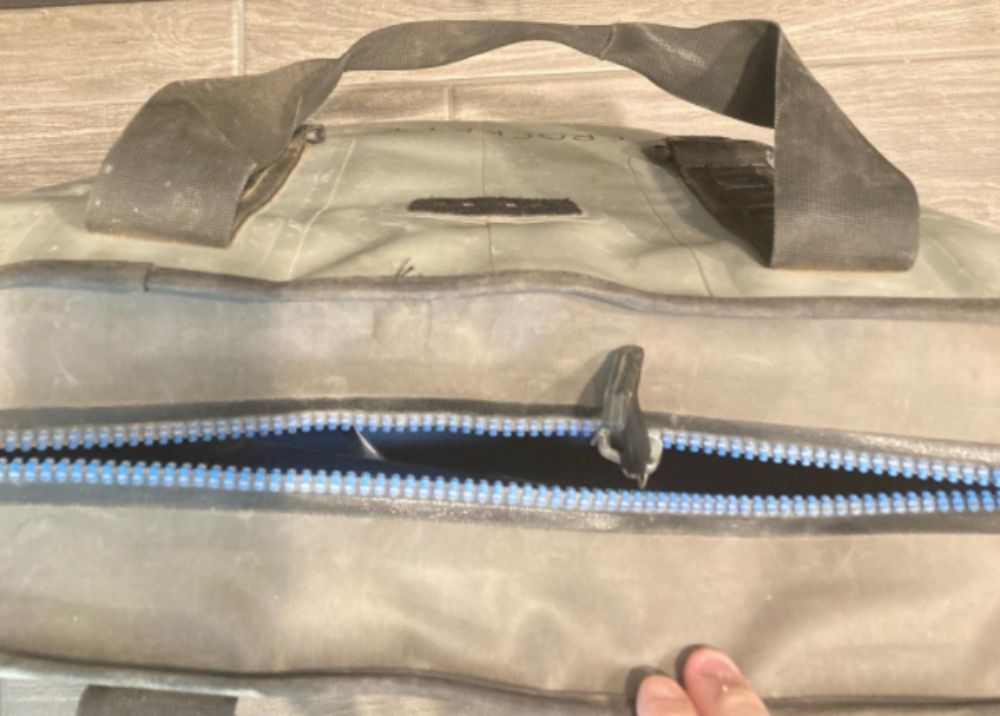 To troubleshoot a leaking HydroLok Zipper, start by gently cleaning it with a damp washcloth to remove debris, then lubricating the U-Dock and teeth with a zipper lubricant.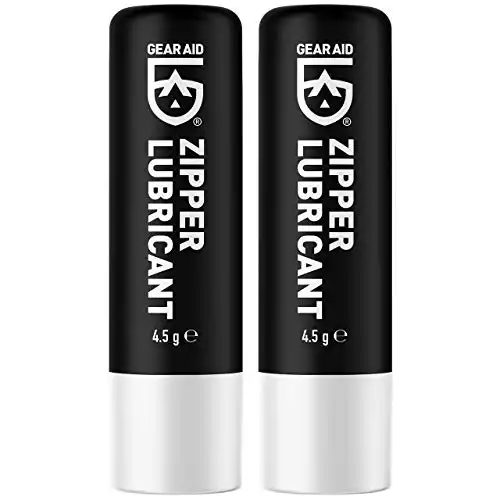 GEAR AID Zipper Lubricant Wax (2 Sticks)
This zipper lubricant wax is non-toxic and silicone-free formula that lubricates and protects nylon, plastic and metal zippers against sand, salt, chlorine, rust and corrosion for years of smooth zipping.
Great for soft coolers, wetsuits, backpacks and tents.
Buy Now at Amazon
If it doesn't fix the leak, your zipper is likely damaged or defective and you need a replacement.