The Yeti Hopper range of soft sided coolers are great, durable coolers that can keep ice for up to 3 days but they aren't perfect and do have some problems you should be aware of before purchasing.
In this article we'll look at some of the problems with Yeti Hopper soft sided coolers. Most of these problems won't be deal breakers, but it's good to be aware of issues with these products before investing your money into them.
1. Zipper Hard To Use and Breaks Easily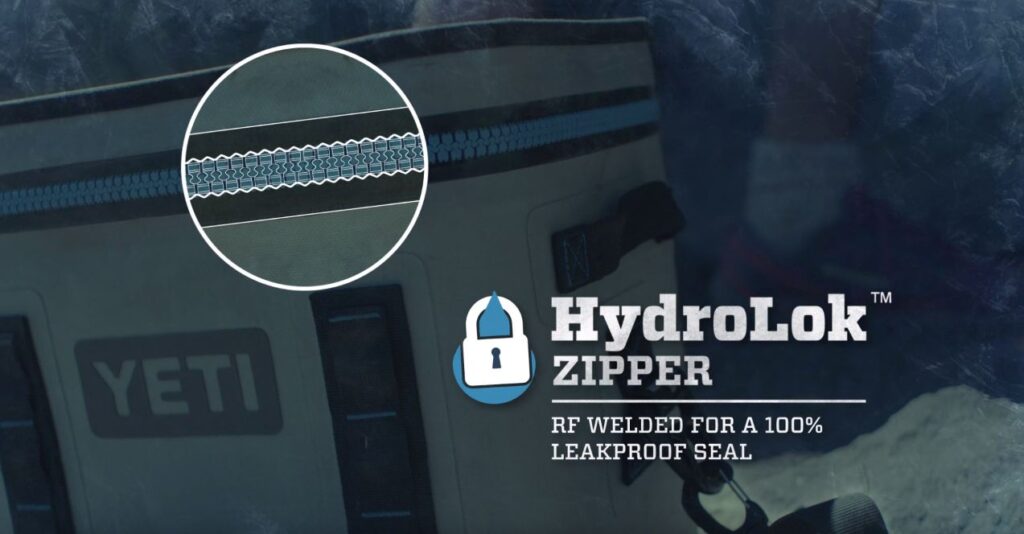 This is the most commonly reported problem with Yeti's soft sided coolers. The HydroLock Zipper, which is leak proof and water tight, is extremely tough to open and close.
This can be annoying as it's hard to open and close the cooler, but it is also common for the zipper to break because of how much force is required. This renders the cooler useless unless you fix it.
If this break happens under warranty then Yeti will fix or replace your cooler for you, but if it happens outside of the warranty period then you'll have to pay to have it fixed yourself.
Yeti does provide a zipper lubricant that you can apply to the zipper to make it easier to open and close, and this does work well. But there are no pockets on the cooler (we'll get to that) so it's quite easy to forget or lose this lubricant.
This problem is being solved for the larger size with the new M30 Hopper cooler but the zippers still exist on the Flip series as well as on the older range of Yeti Hoppers.
2. Small Opening Makes It Hard To Pack/Access Goods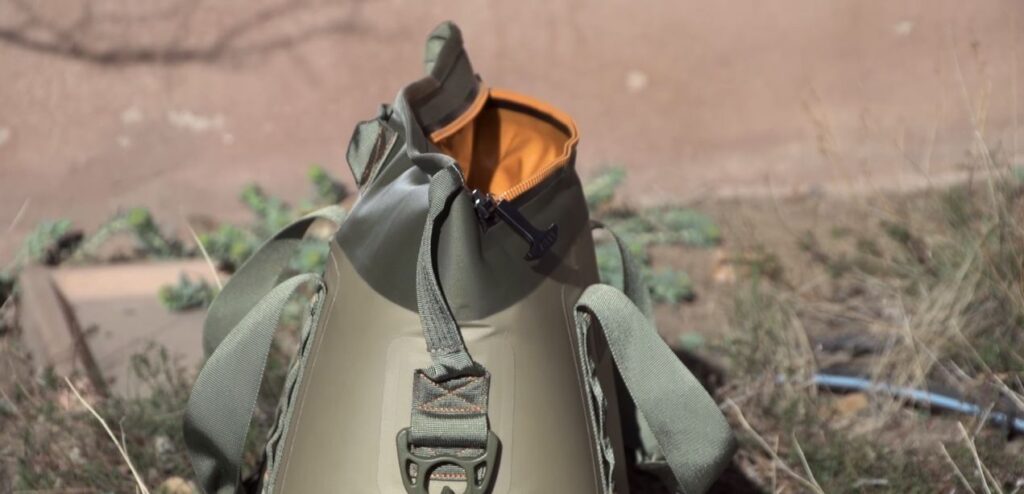 This is another common complaint with the larger Hopper and Hopper Two tote style cooler bags.
They only have a single straight zipper at the top that doesn't quite run the width of the cooler. You then only have a little slit to both pack your cooler and to access the contents of your cooler.
It can make it hard to see what's in there and therefore make it hard to get what you are after. It can also make the cooler hard to clean and dry out as you can't easily see or access all of the inside of the cooler.
This isn't a problem for the Yeti Flip series of coolers as the rectangular top completely flips open and the cooler is easy to access.
The M30 Hopper also fixes this issue as it has a wide mouth opening with the new design and this makes it much easier to access your goods.
3. Zipper Can Hurt Your Skin
The zipper teeth are thick and the shape of them makes them makes them a bit sharp. With the larger Yeti Hopper bags the small opening at the top (the problem we mentioned above) means that when you put your hand/arm in to grab your items the zipper can rub up against your skin and scratch your skin.
When it happens once it's no big deal, but if you're constantly accessing the cooler and it is constantly happening it can get irritating.
Holding the mouth of the cooler open with one hand whilst using the other hand to grab whatever you need seems to be the best solution to this problem.
Again this problem is solved with the new M30 line of Hopper coolers which have a wide mouth opening and uses strong magnets instead of zippers.
4. Expensive
It's pretty obvious that Yeti soft sided coolers are expensive. They start at around $200 and go up from there with the largest and most expensive size coming in at around $300.
Yeti are known to make great products that perform well and are rugged and durable but this is pretty expensive for a smaller cooler that only keeps ice 2-3 days. Some people can afford this but for others it will be outside of their budget.
Competitors like RTIC offer a similar soft sized cooler for a fraction of the price, with their smaller sized coolers starting as low as $80 and being cheaper than Yeti in all of the different sizes.
Below you can see a comparison between RTIC soft sided coolers and Yeti soft sided coolers with price links to Amazon in you're interested in checking them out further.
YETI COOLERS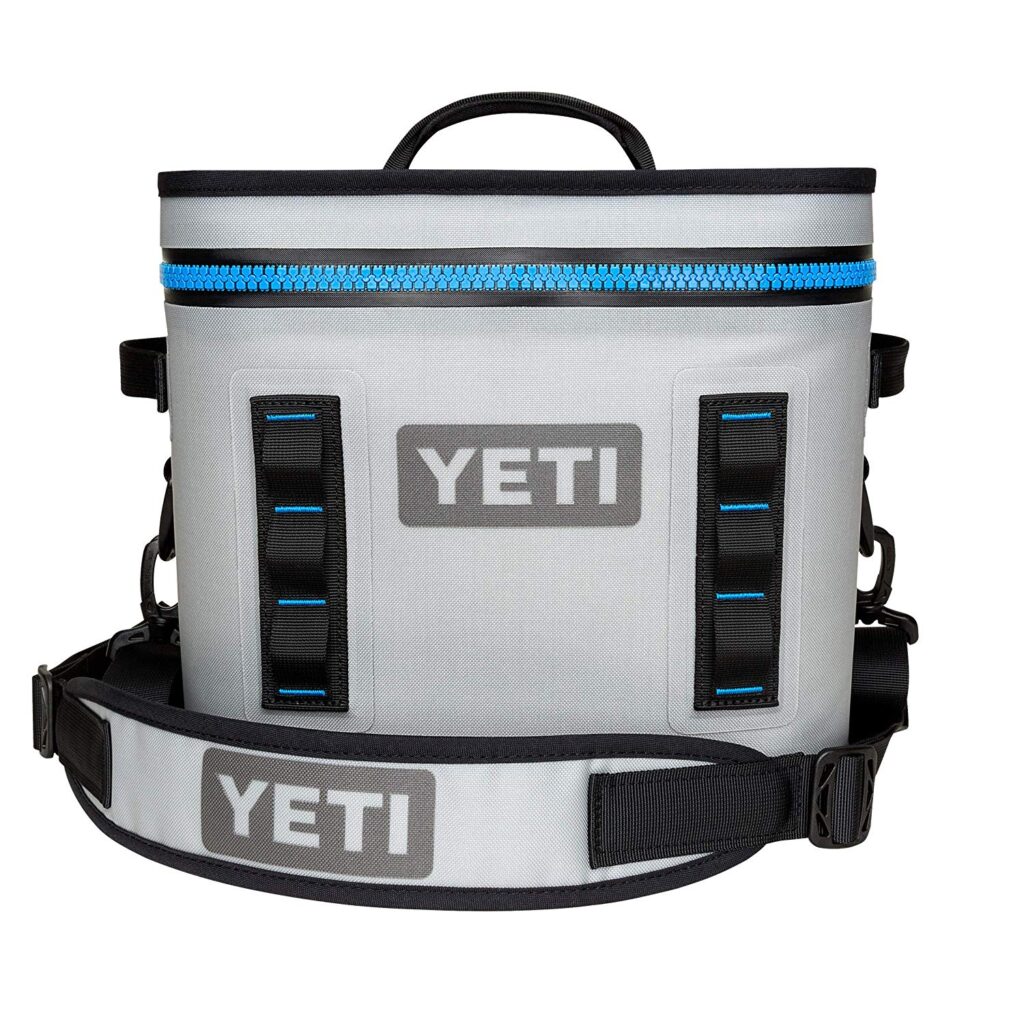 Yeti Flip 8:
---
Yeti Flip 12:
---
Yeti Flip 18:
---
Yeti M30:
---
Yeti BackFlip 24:
RTIC COOLERS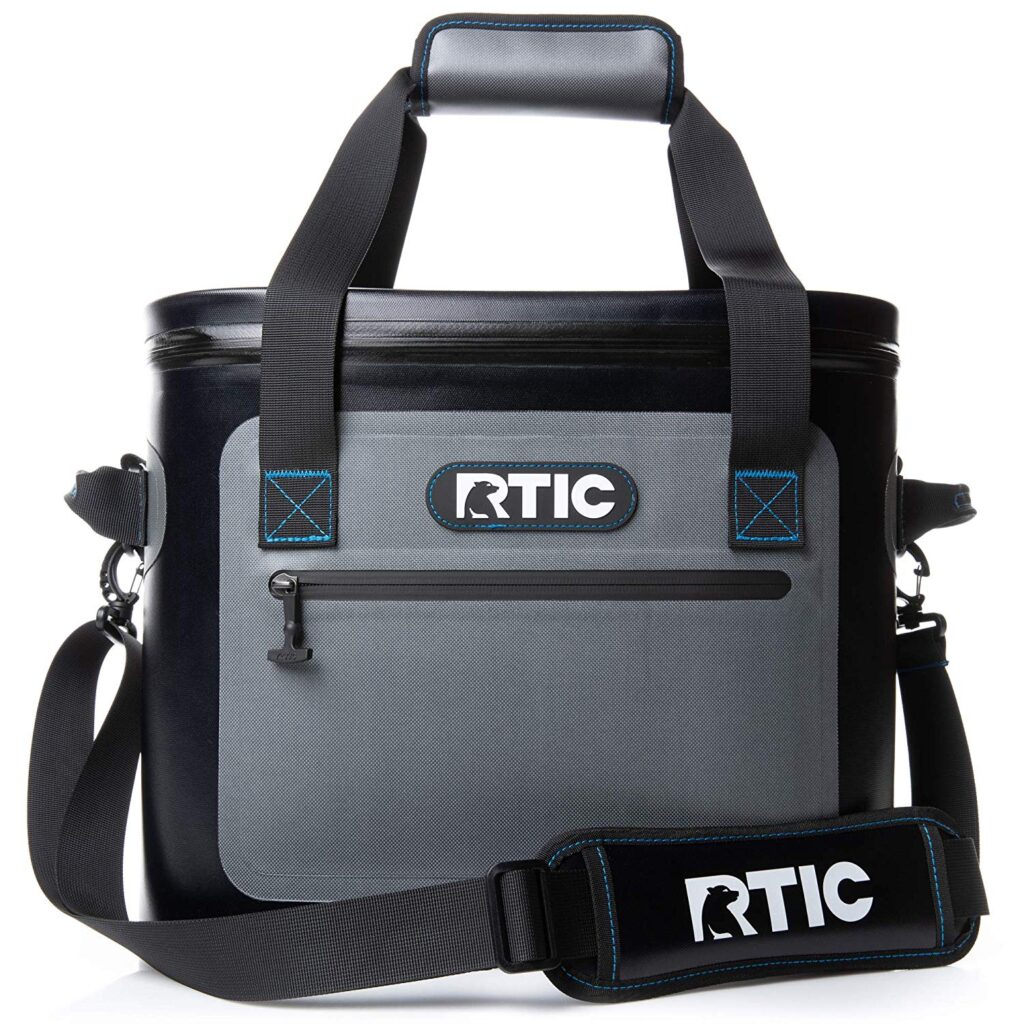 RTIC Soft Pack 8: See price and details at Amazon
---
RTIC Soft Pack 20:
---
RTIC Soft Pack 30:
---
RTIC Soft Pack 40:
---
Yeti Back Pack 35: See price and details at Amazon
5. No External Pockets or Accessories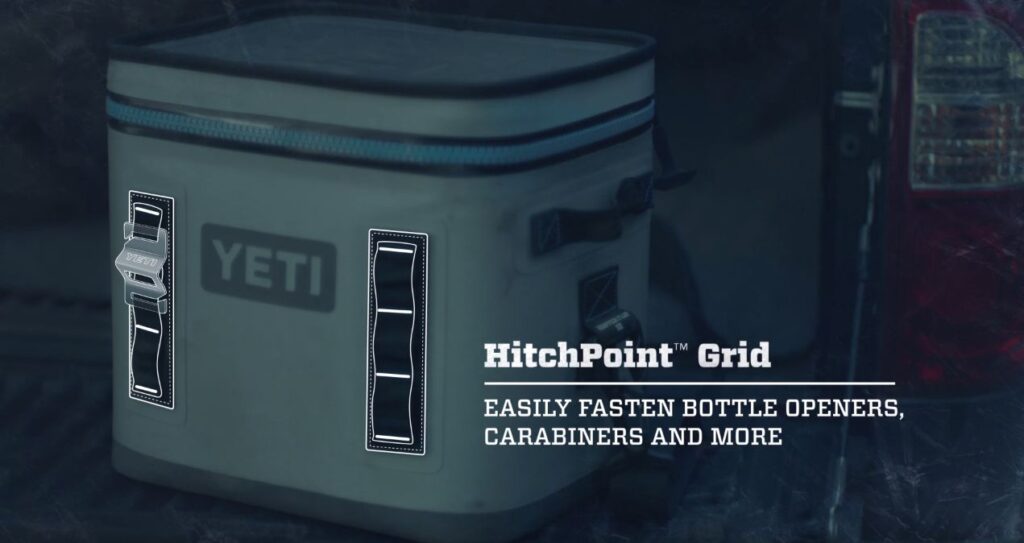 Yeti soft sided coolers don't have any external pockets of any kind, there is only the main cooler compartment.
This is extremely frustrating because if you're already carrying a cooler with you it would be great if that cooler could help you carry other items.
Other brands like RTIC have an external water resistant pouch that you can use to keep items like your phone, wallet, keys or whatever else you can fit in there.
Even just an external pouch to keep the Yeti Zipper lubricant so I can always have it handy to make sure my zipper doesn't break would be good. But no, Yeti offer no external pockets of any kind.
They do have a molle style webbing (not to be confused with actual molle webbing) on the exterior for clipping on other Yeti accessories.
With this you can add the Sidekick Dry from Yeti but that's going to cost you another $50. It's also not molle webbing so you can't add more affordable generic pockets and pouches, it's really only compatible with Yeti accessories.
6. Only a 3-Year Warranty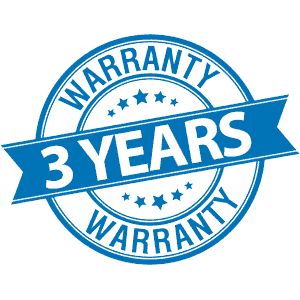 Yeti's soft sided coolers only come with a 3 year warranty, whereas their hard sided coolers come with a 5 year warranty.
While a 3-year warranty is decent I feel it isn't quite long enough for a cooler this expensive that you know is likely to last you 5-10+ years.
Especially with the risk that at any point the zipper could break on you and that this is more likely to happen outside of the warranty period.
So take really good care of your Yeti Hopper because after 3 years if it breaks you'll need to pay to get it fixed or buy a brand new one.
There's also no money back guarantee if you aren't happy with the performance of the cooler.
7. Most Models Only Have A Shoulder Strap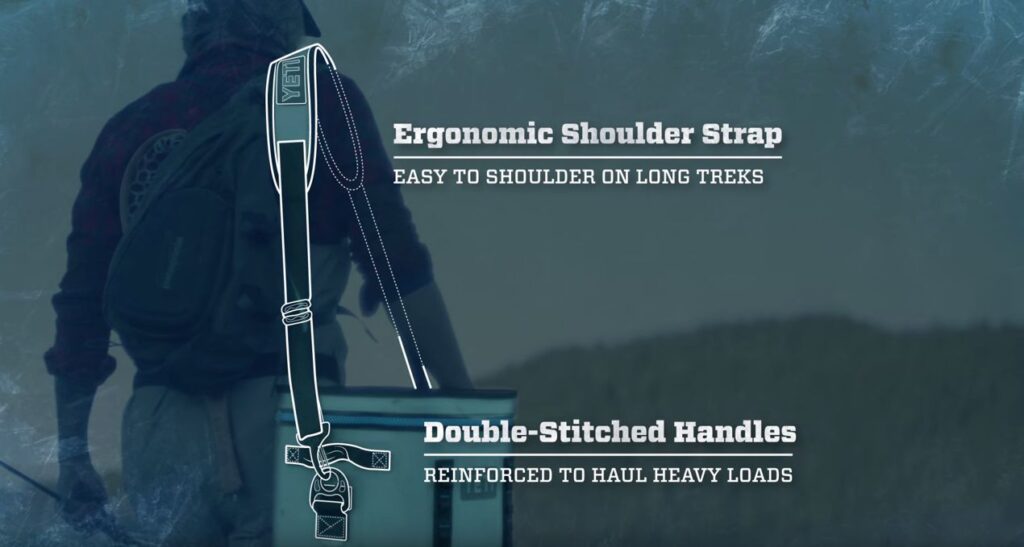 All Hopper models except the BlackFlip 24 (which I did a full review on) only have a shoulder strap and handles for carrying, not backpack straps.
For the smaller sizes like the Hopper Flip 8 this is completely fine as even when its completely full it's not that heavy. But for the larger coolers like the Hopper M30 when this cooler is full of ice and beverages it can get extremely heavy to carry and can definitely hurt your shoulders.
The backpack straps on the BackFlip 24 make it a much easier cooer to carry and I would love to see options like this on the larger size soft cooler. Or maybe a choice of a shoulder strap or backpack straps like the Otterbox Trooper soft cooler has.
8. Hard To Clean and Dry Out

This problem again relates to the large Hopper and Hopper Two coolers. The small opening from the single zipper in the top makes it difficult to clean this cooler out and even more difficult to dry it out after use.
There just isn't much room for air to get in and successfully dry out this cooler. The cooler is made from a mould resistant material but I do worry about this.
The newer M30 version is easier to clean out as it has the wide opening, but the magnets make it close by itself so you need to find a way to prop it open for drying.
9. Ice Retention Not As Good As Hard Sided Coolers (1 Day In The Sun, 2 Days In The Shade)
These soft sided coolers use a different insulation and have less of it than the hard sided coolers – so you can't expect the 5-7+ days ice retention that you'de get with a Yeti hard sided cooler. It just isn't going to happen.
In my Yeti BackFlip 24 review I talked about how these coolers use a closed cell foam insulation that is pliable and durable. But there is also a lot less insulation that the hard sided coolers (less than 1 inch compared to 2-3 inches) and that negatively affects the ice retention.
Expect approximately a day of ice retention if you leave the cooler in the direct sunlight in warmer weather. If you leave it in the shade then you can get 2-3 days of ice retention.
10. Some Customers Have Reported Leaks
While the top zipper is meant to be completely leak proof so you don't have to worry about lying the coolers down or them spilling in the car, some customers have reported the zipper leaking.
There have been reports of people's cars filling up with water when the cooler fell over during a drive.
So make sure you check your zipper well and test it for leaks before using the cooler. That way you can be confident you've got a good one.
11. Very Heavy When Full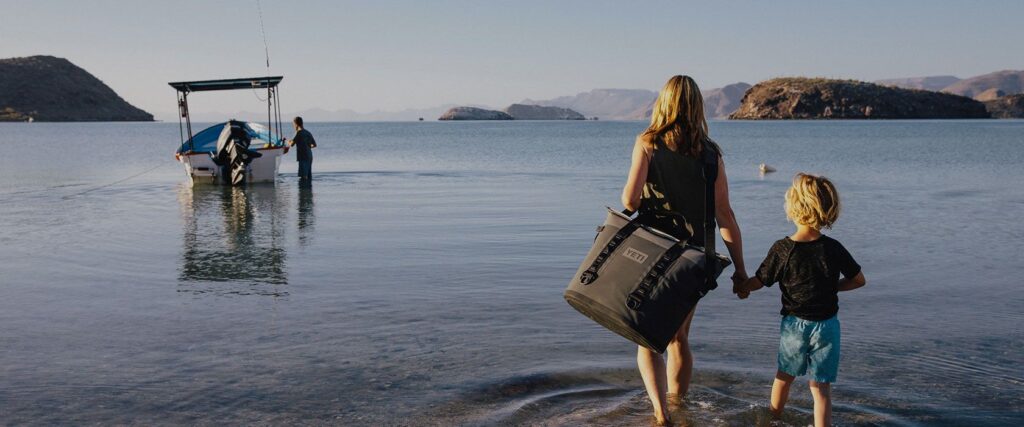 For the smaller sizes weight isn't really an issue. The Yeti DayTrip lunch bag is tiny and won't get heavy, neither will the Yeti Hopper Flip 8 as they don't fit many items.
But once you start getting up to the Flip 18 or the M30 if you fill this cooler up with ice and beverages it starts to get extremely heavy and hard to carry.
This is why I love the BackFlip 24, as backpack straps make it much easier to carry a full cooler without it hurting you.
This problem is going to be true of any soft sided, or even hard sided, cooler.
These Problems Aren't Deal Breakers
I don't see any of these problems as being so bad that I would say "You shouldn't buy a Yeti soft sided cooler"
These are all fairly small and manageable problems and they aren't completely fatal flaws. Many of the issues (like the zipper problem) are being fixed with better designs on the new models and other issues only relate to some of the soft sided coolers but not all of them.
The biggest problem for some people will be the expense and whether or not they can justify the price of these coolers.
But if you can afford it then these are great coolers that perform really well. Yeti is also a lifestyle brand and it feels good to own Yeti products (I know because I own some myself).
I'll link up to the different Yeti Hopper soft sided coolers below with their pricing as well as comparable RTIC products for those who want to save a bit of money.
YETI COOLERS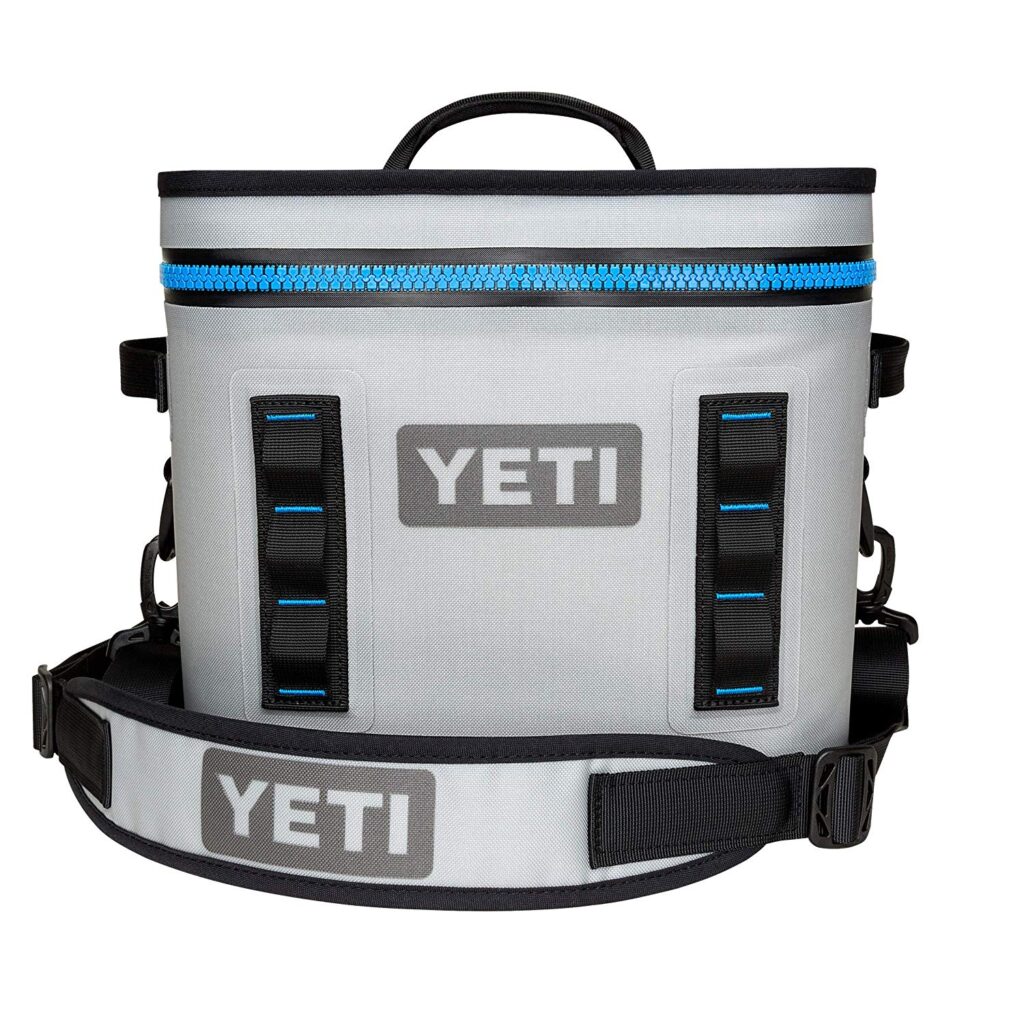 Yeti Flip 8:
---
Yeti Flip 12:
---
Yeti Flip 18:
---
Yeti M30:
---
Yeti BackFlip 24:
RTIC COOLERS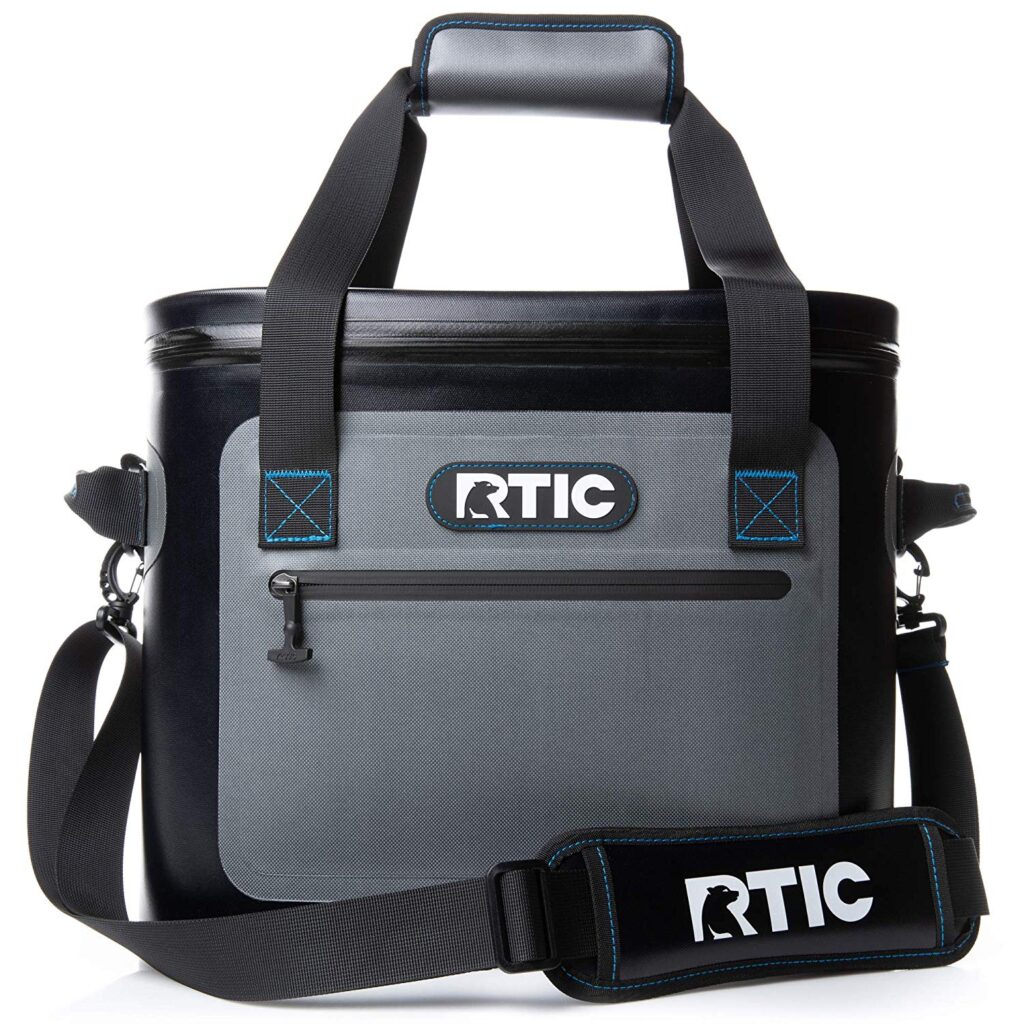 RTIC Soft Pack 8: See price and details at Amazon
---
RTIC Soft Pack 20:
---
RTIC Soft Pack 30:
---
RTIC Soft Pack 40:
---
Yeti Back Pack 35: See price and details at Amazon