Yeti Hopper coolers are amazing soft coolers by Yeti. They have a completely waterproof zipper that stops the cooler from leaking.
However the Yeti Hopper Zipper is notorious for breaking, even when you've used the lubricant that Yeti supplies you.
If your zipper breaks will Yeti actually fix or replace it? Or do you have to sort this issue out at your own cost?
If you have a broken zipper on your cooler and it is under warranty Yeti will will replace the cooler completely with a brand new one. If your cooler is outside of the warranty period you'll need to find a way to fix or replace it yourself.
I've heard a lot of stories from owners of other brands of cooler where the zipper has broken and the company blamed the person for not using the product properly and wouldn't offer a replacement.
It's good to know that Yeti stands behind their products and replaces coolers where the zipper has broken.
Yeti Will Replace Coolers with Broken Zippers IF They Are Under Warranty
The above video is made from a very happy Yeti customer who got a original Yeti Hopper for their birthday. After using it DAILY for about 2 year the zipper broke.
They contacted Yeti customer support and sent them some photos of the issue and within a few hours they received a called from a Yeti customer service rep and they organized a brand new cooler to be sent to the customer FREE OF CHARGE!
The customer was even able to get the cooler replaced in a brand new color. All they had to do was send the old cooler back. Talk about some epic customer service there!
This forum post also showed that Yeti replaced a very well used cooler with a broken zipper
Good news is I sent this picture to Yeti and they're sending me a replacement, but I don't want to throw this away. Know any way to fix these zippers?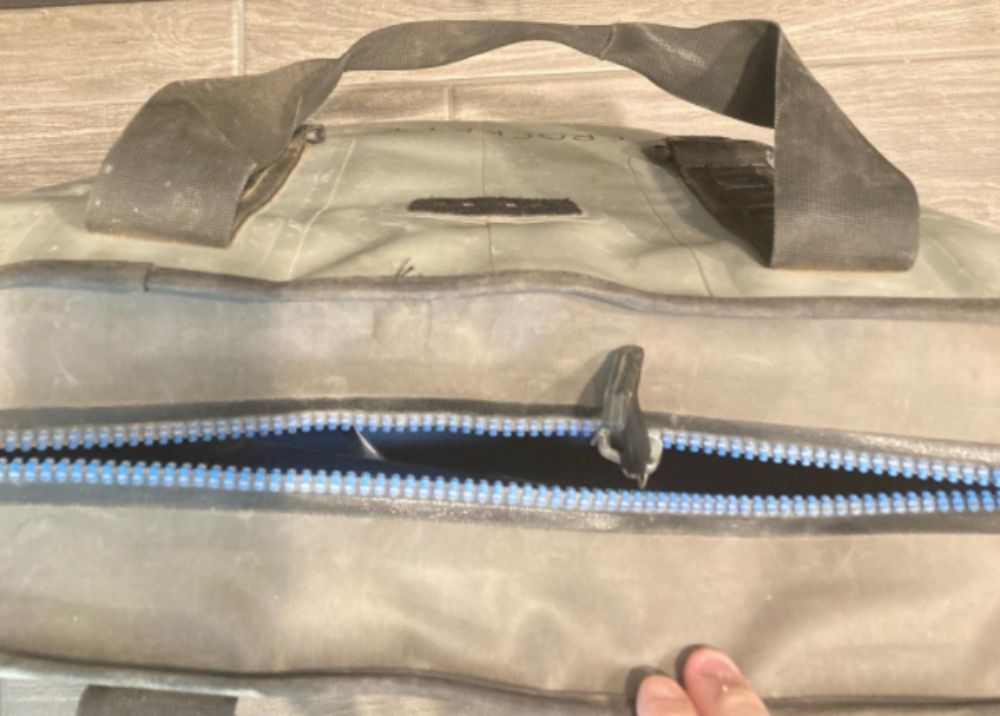 This Reddit post also shows that Yeti delivers on their promise of great products and great customer service.
After having a broken zipper a customer contacted Yeti and within a couple of hours they got the following response:
"Good afternoon,
Thanks for reaching out to us here at YETI about this issue!

I'm sorry to see that you're having this issue with your Hopper and want you to know I'm here to help. Your warranty request has been approved; however, we recently retired the Hopper 20. The closest option for your replacement would be the Hopper M30. The new Hopper M30 is the same style and size as the Hopper 30, but we've replaced the zipper with a magnetic strip which holds the cold in and keeps the heat out.

If you're interested in the M30 please let me know which color you'd prefer between Navy or Charcoal.
If you're looking for something a little different this time around, we have some other great options for your replacement:

YETI Tundra 45 (Tan, White or Navy) *This is a great option if you need some additional capacity.
YETI Hopper BackFlip 24 (Navy or Charcoal)
YETI Hopper Flip 18 (Navy or Charcoal)

Please reply directly to this email to let us know which replacement cooler you prefer and we'll get your warranty exchange taken care of.
Hope to hear back soon!"
I mean how amazing is that?
How To Get Your Yeti Zipper Fixed By Yeti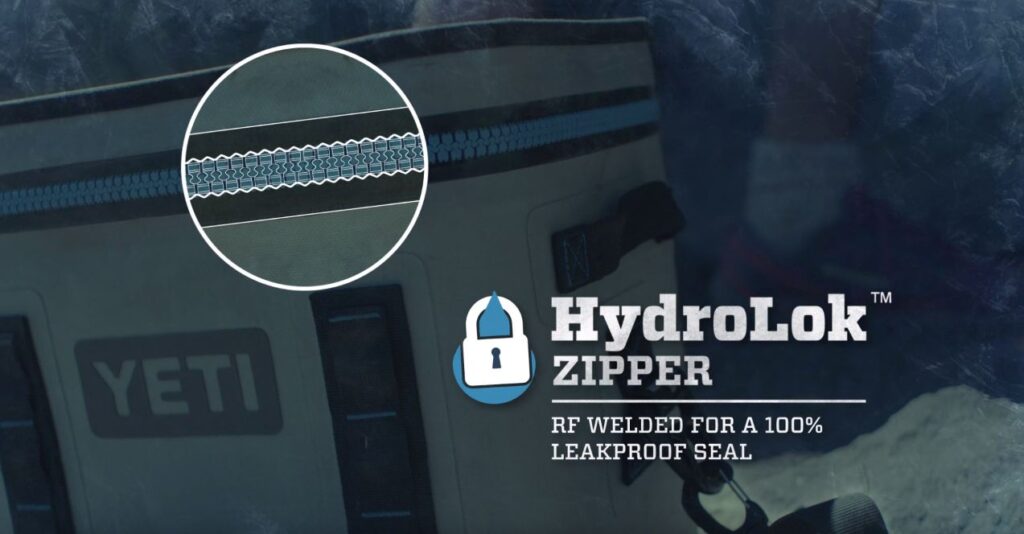 Getting your broken zipper replaced by Yeti is extremely easy. You simply need to get in contact with Yeti through their warranty page.
Simply fill out one of their forms and send them some photos of the issue and as long as your Yeti is under warranty customer service should organize a fix or replacement for you.
They will likely request that you send the old Yeti cooler back to them and then they will send you a brand new one free of charge.
Your Yeti customer service rep will advise you of exactly how to got about organizing a replacement.
What If You Can't Get Your Yeti Fixed/Replaced Under Warranty?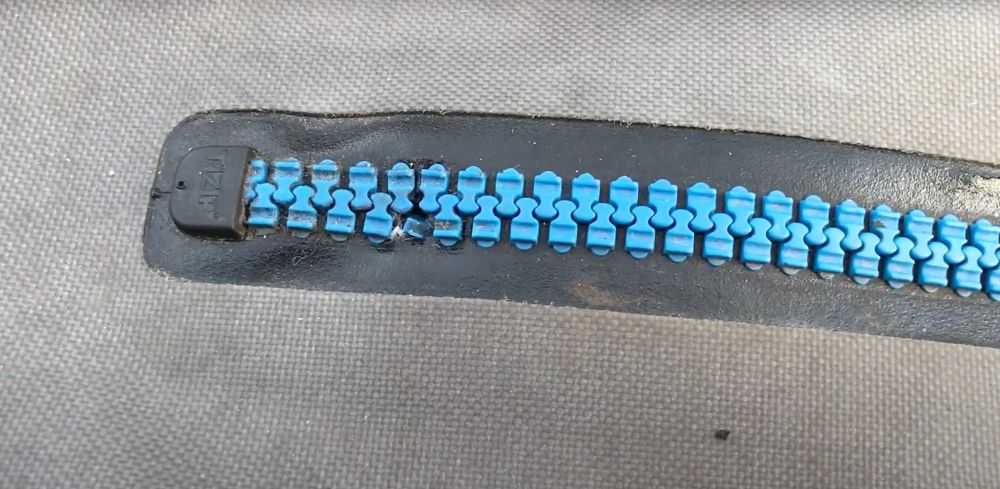 If your Yeti Hopper cooler or other product is out of warranty when your zipper breaks or if you've lost the receipt or aren't eligible for the warranty for some other reason is there anything you can do?
Unfortunately, Yeti does not offer a paid zipper fixing service. You can't send products to them for them to fix for you.
This means you need to find a solution yourself. People online has suggested the following 2 options as your likely best solution
Go to a shoe repair shop and see if they can replace the zipper
Go to a dive shop and see if they can replace with a waterproof zipper
I looks like getting it repaired is likely going to ruin it's waterproof rating and your new zipper may leak. But this is better than having no zipper at all and will still mean you can use your Yeti cooler.
Some people have also suggested simply leaving the cooler broken and continuing to use it without a zipper. Like this post on The Hull Truth:
Those zippers on soft side coolers have very little effect on R value regardless if zipped or unzipped. A zipped cover isn't gonna hold ice any longer then an unzipped cover with the lid in place.
Even with the cooler permanently unzipped you'd be surprised with how long they can still hold ice for and how well they perform.
I kind of wish Yeti has a service where they repaired products. Some of the old Yeti coolers are still in great condition and are now considered "vintage" and valuable as a result. It would be great to see them repaired properly and new life breathed into them.
But given Yeti manufactures all their products overseas it makes sense that they don't offer this service.
Popular Yeti Products That Have Zippers
There are several products from Yeti that use zippers in some way or another. There are soft coolers with zippers that are popular in the Yeti lineup and even luggage bags from Yeti use zippers.
Yeti Soft-Sided Coolers

The soft-sided coolers from Yeti are very popular and extremely versatile. They're a great addition to any toolbox of fun.
However, these soft-sided coolers are the most common when it comes to zipper failure and replacements. This is the most commonly reported Yeti Hopper problem.
The zipper Yeti uses is a HydroLock zipper and is watertight and leakproof. This zipper is fairly hard to handle. The force required to open and close the cooler is sometimes enough to break the zipper. Unless it is fixed, the cooler is not able to perform its proper function.
Yeti does have a lubricant made especially for their zippers. But sometimes even when using this the zippers are prone to breaking.
See the latest price of Yeti Hopper Soft Coolers at Yeti.com
(or compare to prices of Yeti Hopper Soft Coolers at Amazon)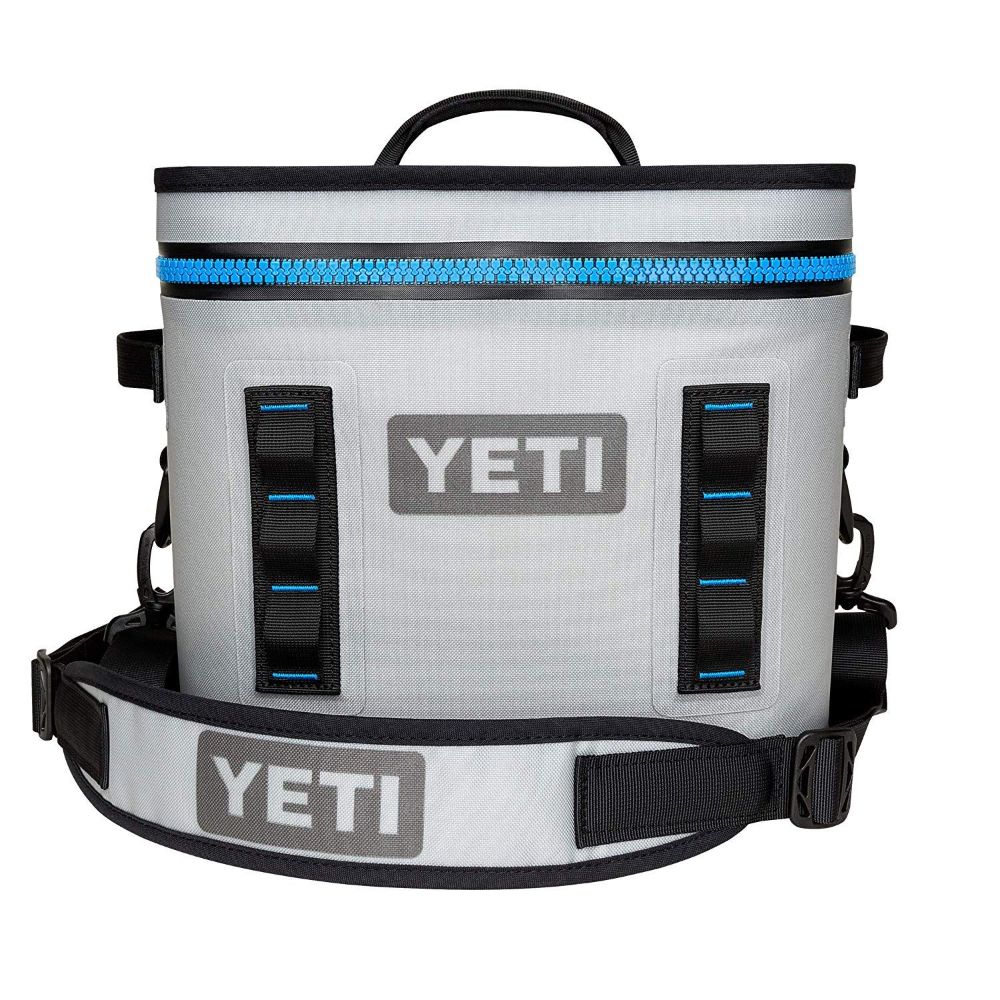 Yeti Tote Bags
These everyday commuter bags are waterproof totes. They have zippers on the inside pockets.
Yeti Panga Duffel Bags
These duffel bags from Yeti are some of the most durable there are. A durable duffle bag needs a durable zipper to match. Yeti also makes a durable backpack.
Yeti Crossroads Packing Cubes
These handy packing cubes have everything you need within a zipper opening. From bush planes to trains, these packing cubes can accommodate you no matter what you are travelling in.
Warranties On Yeti Products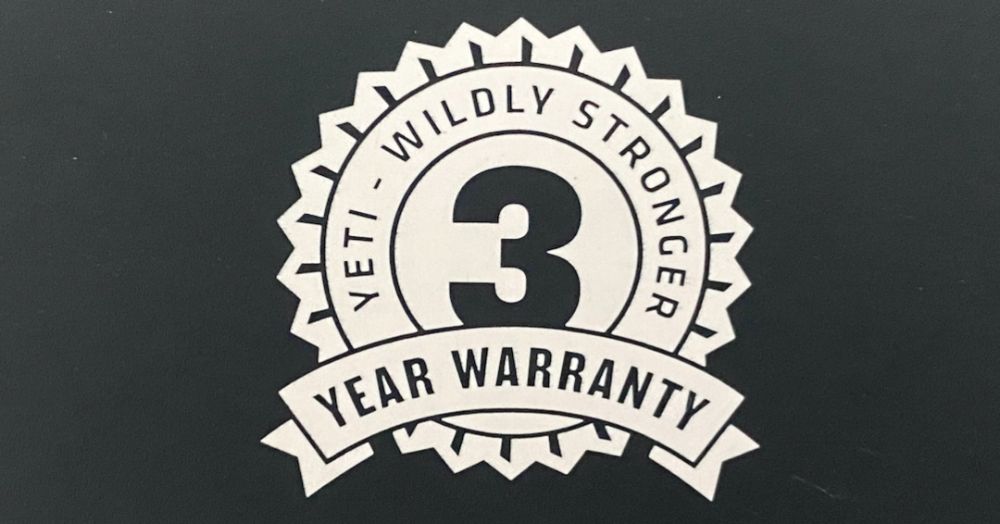 For the most part, if the zipper malfunction happens when the cooler (or any other product from Yeti) is under the warranty, Yeti will fix or replace the zipper in your Yeti product for you. I
f your Yeti product is not still under warranty, Yeti will not fix the zipper for you. You will then have to pay to fix the zipper yourself or learn how to do it.
Your Warranty Needs To Be Approved By Yeti
For Yeti to replace anything of yours still under a warranty, you need to submit a warranty claim. This claim needs to be approved by Yeti. To have your claim approved, you need to show a receipt, return it to a Yeti dealer, use the product as it was intended, and provide proof of the date of purchase.
Customized Yeti
If your product was customized by Yeti, your customization will stay intact and Yeti will replace or fix what is required.