I have tried countless water bottles, mugs, and tumblers in the past few years to find a brand that stood out. For me Contigo has been one of the bottles to stand out because both me and my kids love their different lids.
For the most part, these bottles and mugs are high-quality and long-lasting. While this is true, I have had issues with the lids in the past.
Contigo lids are intricate and contain a lot of moving parts that can break. Also, the biggest problem with Contigo lids is that they are near impossible to clean and dry properly so they grow mold over time.
You can't really fix this so a replacement lid is the best option. But I personally found these lids extremely difficult to find for sale anywhere. So what's the deal – do Contigo sell replacement lids or not?
Contigo does not sell replacement lids. If you want to replace the lid, you must use third-party sites like Amazon, eBay, etc., which offer off-brand compatible replacement lids. Camelbak and Nalgene lids also fit on Contigo bottles.
But often it's just cheaper to buy a new Contigo bottle – even if it does feel a bit wasteful. Or maybe it's best to contact the company for a replacement if your lid has broken.
I was stoked to learn that Contigo stands behind its products and helps you get a replacement lid when needed.
However, you can also buy from a third-party vendor, which is sometimes a lot less hassle.
Where to Find Contigo Replacement Lids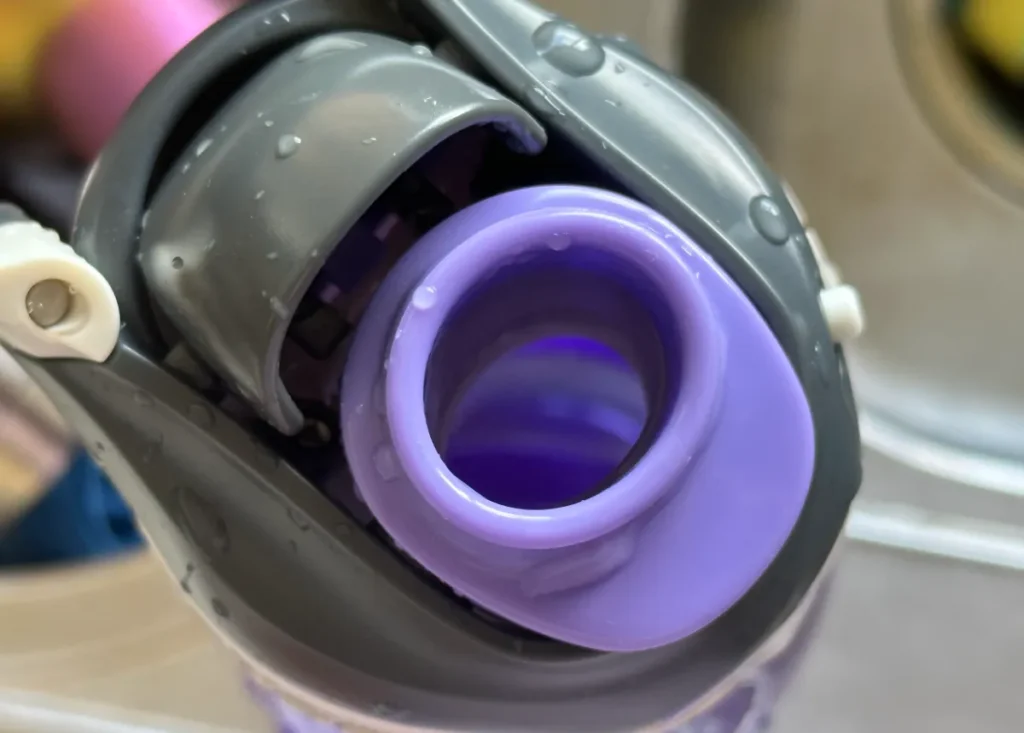 When I was due for a lid replacement for one of my Contigo bottles I just assumed that I could jump online and go to Contigo's website or Amazon and get a replacement lid – easy peasy.
After spending a fair chunk of time searching I found that is was absolutely not the case.
Contigo does NOT sell replacement lids for their bottles at all.
But not all hope is lost. There are a few different ways you can get replacement lids for your Contigo bottles.
You Can "Borrow" The Lid From Another Contigo Bottle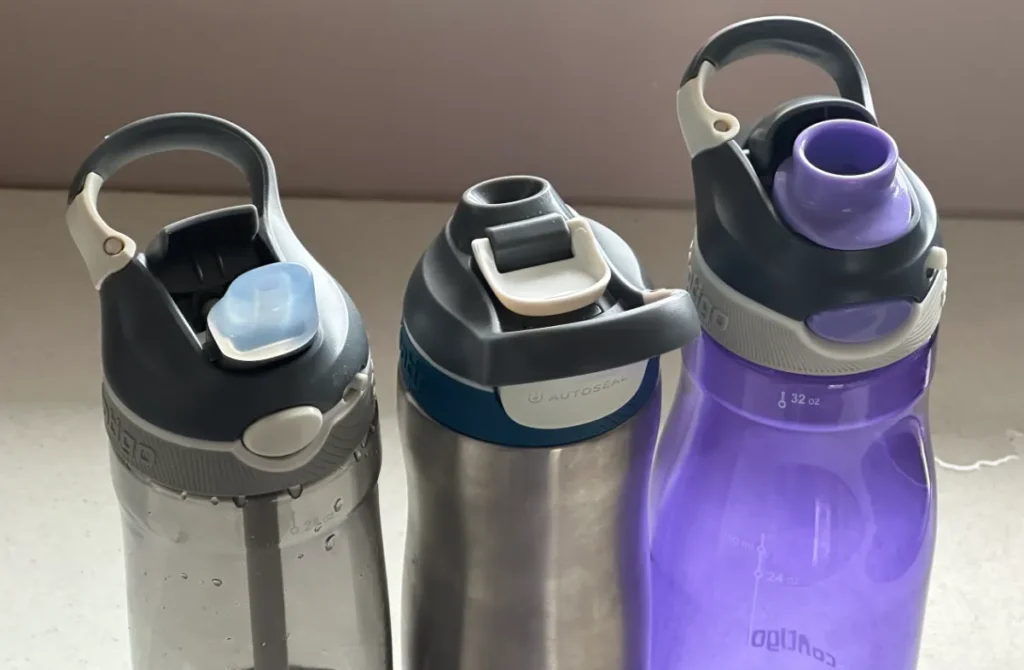 If you need a replacement lid for your Contigo water bottle, you will find that the Autoseal, Autopop, and Autospout lids are interchangeable across most models.
If you have another Contigo bottle, you can "borrow" the lid from it, in many cases.
I have so many water bottles kicking around that I can steal a lid from one of the plastic Contigos to use with my stainless steel Contigo and it's no big deal.
You Can Purchase a Third Party Lid Designed To Fit on Contigo Bottles
There are a variety of third party sellers who make lids that fit on Contigo bottles.
None of the lids are quite like the Contigo lids with their Autoseal technology but some of them are very good and pretty much all of them are easier to clean than the original Contigo lids anyway.
Search on Amazon for "Contigo lid", "Nalgene lid" or "CamelBak lid" as all of those lids will be compatible with the Contigo bottles.
I personally like and recommend the Humangear CapCAP+ as it has a chug spout that makes drinking easy and the lid is connected so you won't lost it. It also sells for a very affordable price. You can also see my list of the best lids for Nalgene bottles as all of these will fit onto a Contigo.
Just be careful of buying lids designed for Hydro Flask bottles as Hydro Flask lids are slightly different than Contigo, Nalgene and CamelBak lids and they might not fit properly.
I learned this the hard way after using a Hydro Flask lid on my Nalgene and then getting water all through my climbing bag. Rookie move.
You Can Purchase CamelBak or Nalgene Lids For Your Contigo Bottle
As mentioned above, CamelBak and Nalgene bottles have the same lid threads as Contigo bottles and so all of the lids are interchangeable.
While Contigo doesn't sell replacement lids CamelBak and Nalgene do sell a variety of different lids for their bottles.
My favorite option is the CamelBak Chute Mag Cap as it has a magnetic chug cap which is easy to pull off and uses magnets to stay in place so it doesn't whack you in the head when you're drinking.
It's also one of the easiest lids to clean and won't have mold issues like Contigo bottles do.
But there's also the CamelBak Eddy+ Bite Valve Lid with Straw if you prefer to drink from a straw or you can go basic and get a regular Nalgene lid which is going to be one of the more affordable options.
You Can Buy a Brand New Contigo Bottle (Similar Price as a Lid)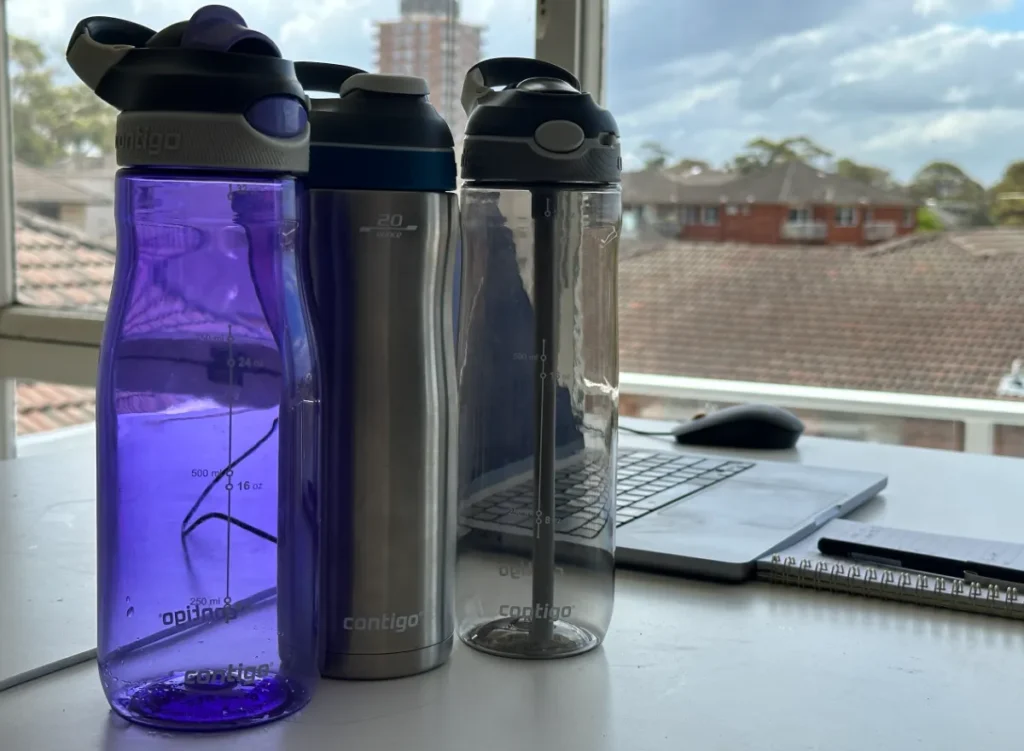 One of the great things about Contigo bottles is they are extremely affordable bottles and usually only cost around $10-$25 anyway.
Given most replacement lids cost around $10-$15 buying an entirely new water bottle might actually work out to be the same price.
Sometimes you can even find Contigo bottles on sale and get them even cheaper than a replacement lid would cost.
I'll admit it feels a bit wasteful doing this when you have a perfectly good bottle that just needs a new lid. But there are a bunch of smart things you can do with old bottles to repurpose them. Or you could save it in case you break your new one.
You Can Contact Contigo For a Replacement Lid
Contigo offers a lifetime warranty on their products and if you feel the lid is broken or damaged not because of your own doing but because of a defect then it's worth contacting Contigo and seeing if they'll send you out a replacement lid free of charge.
Sometimes Contigo lids have suction problems which makes them hard to drink out of. There are some simple fixes to this but it also could be a faulty lid. If it's faulty then Contigo should replace it for you.
You Might Just Need a Replacement Gasket
If your Contigo lid is leaking then you may just have an issue with your Contigo lid gasket and sometimes these problems can be easily fixed by cleaning the gasket or purchasing cheap replacement gaskets from Amazon.
These are easy to remove, clean and replace so if you suspect that this is the issue don't go hunting for a new lid, just replace the gasket.
Will the Contigo Warranty Cover a Broken Lid?
Contigo offers a limited lifetime guarantee for all its bottles, mugs, and tumblers. Part of what is covered is replacement lids.
According to the warranty details, Contigo will replace or repair defective materials or workmanship for the product's lifetime. However, this is at the company's discretion.
To use this warranty, you must fill out the form on the website and provide all the requested information. It can take some time to be approved, and the replacement you receive may be a different color than what you have.
Also, being in a different country may make things more difficult but if you're located on the US mainland then this could be a good option for you.
This is why purchasing a replacement lid or a third-party seller may be easier. Buying a new bottle may make more sense, too. Doing this means you get what you want.
What Contigo Lids Were Recalled?
If you have the specific type of Contigo lid that was recalled then you should be able to get a free replacement for this lid.
Contigo recalled 5.7 million children's water bottles due to a potential choking hazard caused by the lid. The silicone spout disengaged from the lids on the 13, 14, and 20-ounce bottles and fell off in the user's mouth.
Most of the bottles were sold between 2018 and 2019; however, some could still be sold by third parties, so check for this before purchasing.
This was the second recall by the company on their children's water bottles, so ensuring you get a safe replacement lid should be a priority.