Recently I've seen more and more people talking about the inexpensive Zak tumblers, saying the rival the Yeti tumblers in terms of performance and are much cheaper in price.
It seems that Target started stocking them and selling them for a ridiculously low price compared to Yeti. You're talking under $10 for a 30 oz Zak tumbler whereas the same Yeti tumbler might cost you around $40.
So I wanted to do some research and look at which of these tumblers is better. In a head to head of Zak vs Yeti tumblers which performs better and which offers better value for money?
Here's what I found:
Zak tumblers are much cheaper than Yeti tumblers, selling for under $10 vs $20-$40 for a Yeti. They perform just as well in ice retention tests and offer better value for money. However, Yeti are more durable, dishwasher safe and have a better warranty.
In this article we'll have a look at Zak vs Yeti tumblers and check out the pricing, performance and different features so you can decide which one you want to spend your money on.
Pricing: Which Is Better Value?
Pricing is what has everyone talking about Zak insulated tumblers.
Recently target started selling them for amazing prices, under $10 amazing.
This rivals Ozark Trail tumblers from Walmart, which is one of the cheapest tumblers and one of the best Yeti tumbler alternatives out there.
Zak have similar sizes to Yeti tumblers with a 11.5 oz wine tumbler, 13 oz Low Ball, a 20 oz tumbler, a 30 oz Tumbler and a 13 oz insulated mug.
At the time of writing this prices at Target were under $10 for every single Zak insulated tumbler. However, they were more expensive at Amazon.
See just how cheap Zak tumblers are at Target
(or compare to prices of Zak tumblers at Amazon)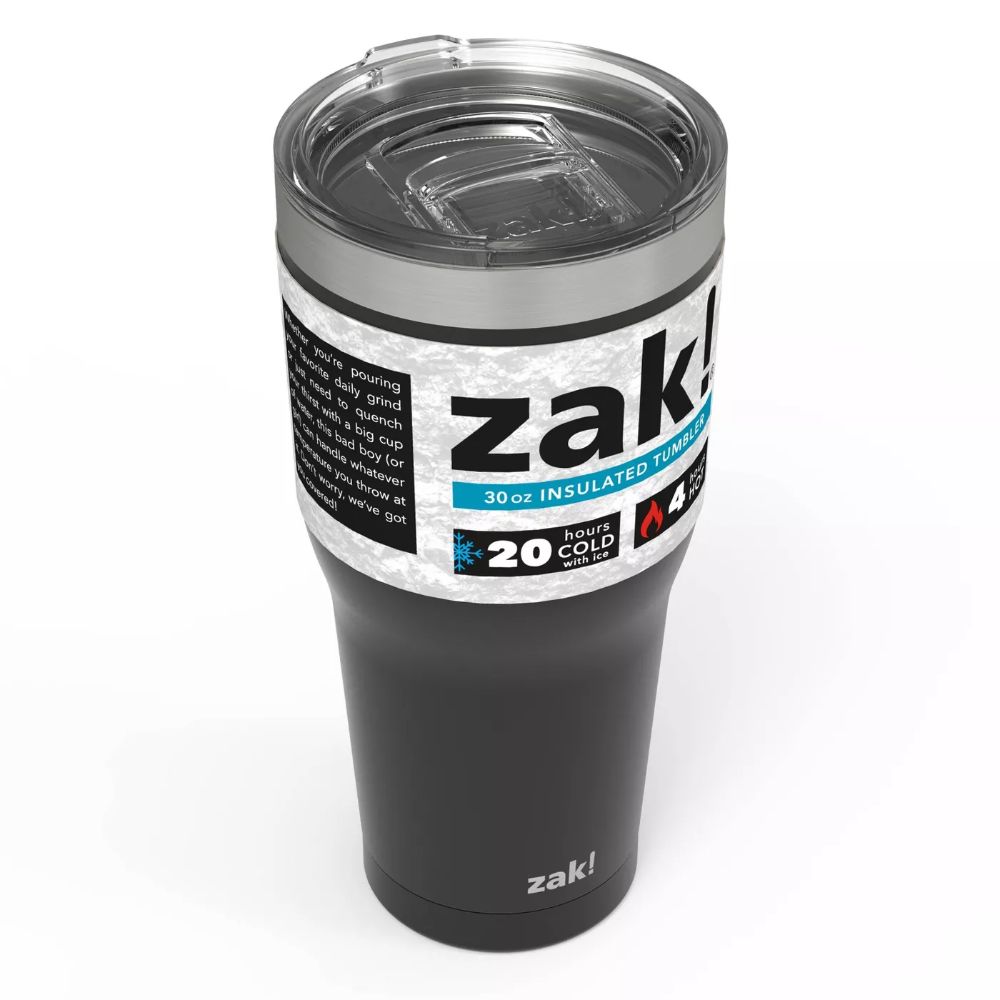 Yeti tumblers on the other hand start at around $19.99 for the smallest size and go up to around $35 for the larger sizes.
See the latest prices of Yeti tumblers at Yeti.com
(or compare to prices of Yeti tumblers at Amazon)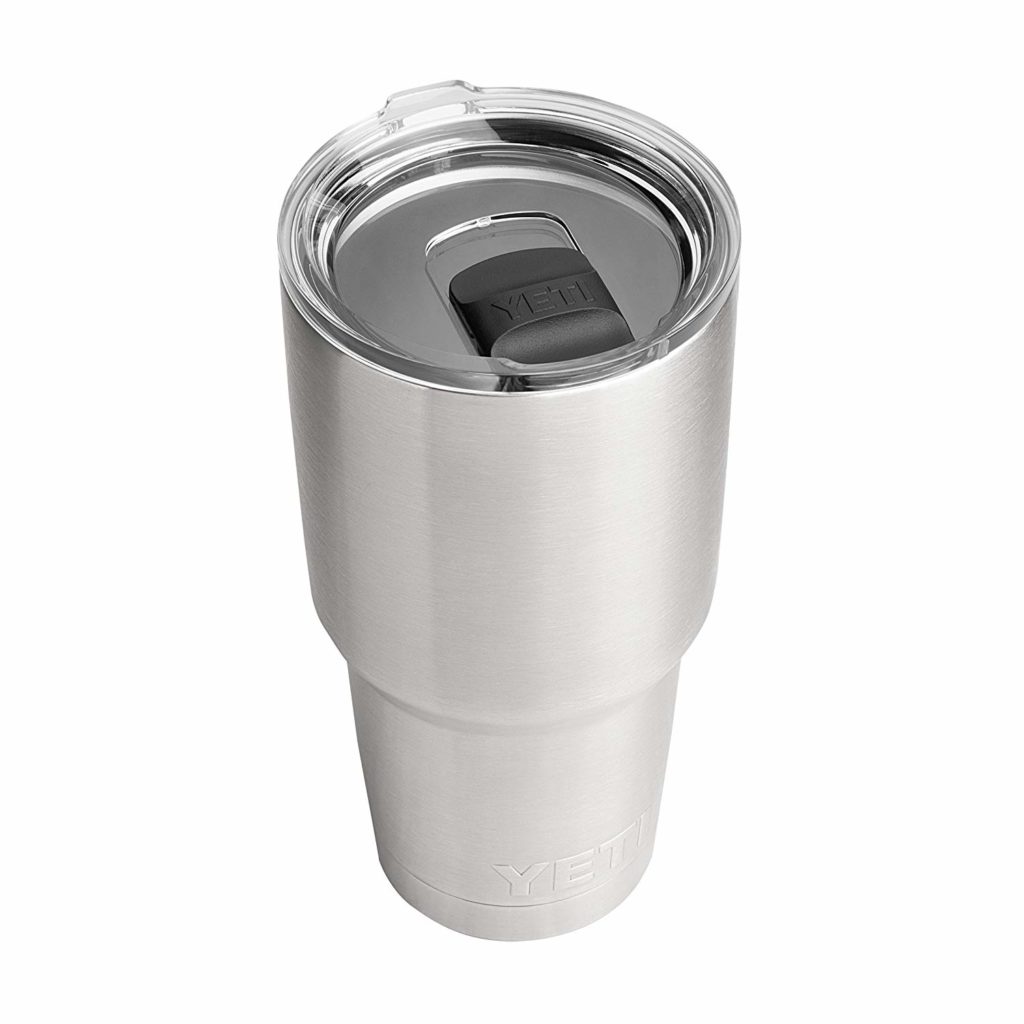 Performance: Which Works Better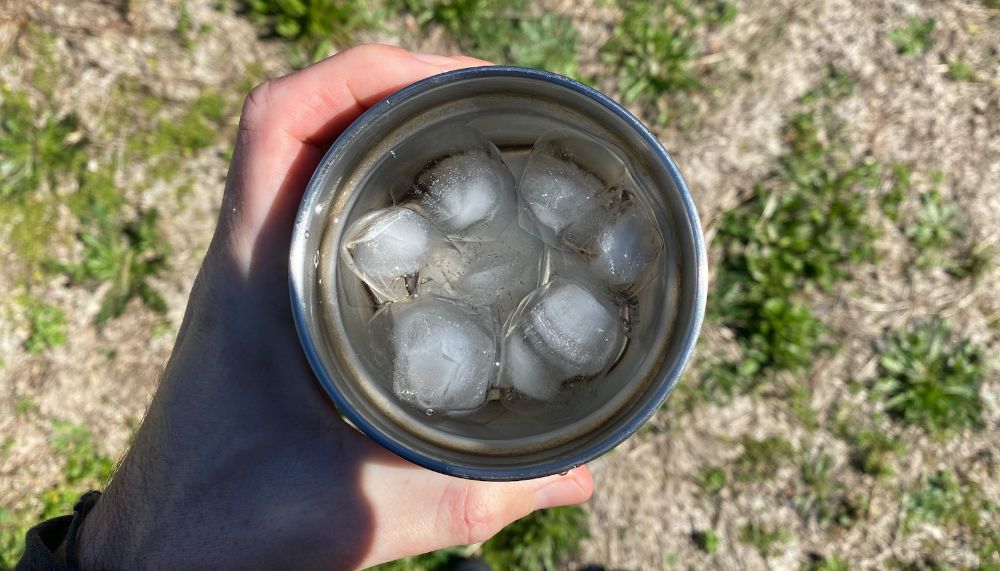 Zak may be better when it comes to pricing, offering to undercut Yeti in terms of price, but what about performance?
Does Zak have similar ice retention to Yeti or is it a cheaper product that also has cheap and crappy performance?
Well it turns out Zak insulated tumblers actually have extremely similar performance to Yeti, maybe even beating Yeti by a tiny margin!
You can see below a video of someone putting the Zak insulated wine tumblers head to head against the Yeti insulated tumbler and the Zak actually performed slightly better.
While I'm not completely convinced from this video alone I do know that most insulated tumblers perform roughly the same as each other give or take minor differences.
I did an entire articles on the best insulated tumblers for ice retention and found out it was often the lid that made the difference in performance, not even the cup itself.
In that article I also looked at Ozark Trail which was another cheaper brand like Zak and it performed basically as good as a Yeti cup.
So I can definitely see that Zak would likely perform really similar to the Yeti and hold ice just as long or keep drinks hot for a similar amount of time.
It may perform slightly better or slightly worse, but what is clean is that Zak insulated tumblers work and they work really well.
They are poor performing products, but rather high performing products for an affordable price.
See just how cheap Zak tumblers are at Target
(or compare to prices of Zak tumblers at Amazon)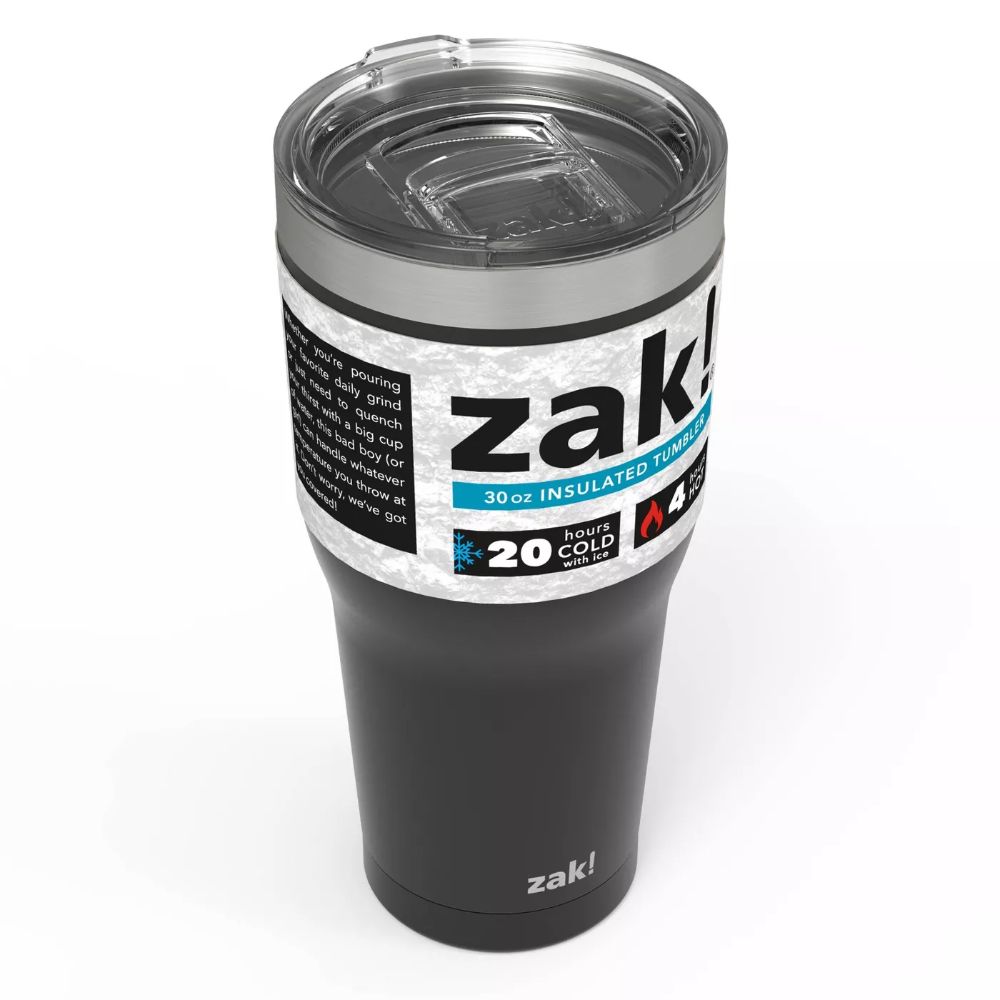 Features: What's The Difference?
What about features? When looking at the Zak tumbler vs the Yeti tumbler does the Yeti have more bells and whistles and better features?
It turns out it doesn't really.
Tumbler Size and Shape

Zak tumblers are clearly modeled off the design of Yeti tumblers. This isn't surprising as there are lots and lots of brands that have done this.
While there are some obvious differences between the brands (eg. the 20 oz Zak is tall and doesn't have the same design as the Yeti) all in all they look pretty similar.
If you changed over the logo's most people wouldn't be able to tell which was which.
Yeti has a few more sizes but Zak has a wider color range. Yeti also focuses on more earthy, outdoorsy colors while Zak has brighter funner colors.
Splash Proof Lid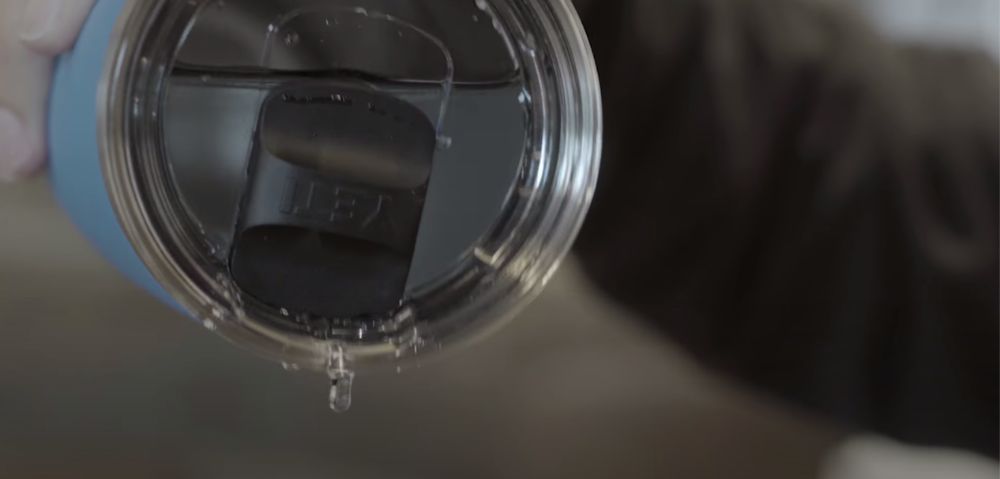 Both the Yeti and the Zak have a "splash proof lid". This means the lid isn't 100% leak proof, so you can't put it on it's side.
The Yeti lid is higher quality with their MagSlider closer which is both easier to use and easier to clean.
But the Zak lid is fine. It has a plastic slider that closes and a rubber gasket like the Yeti so it sits on tight.
Dishwasher Safe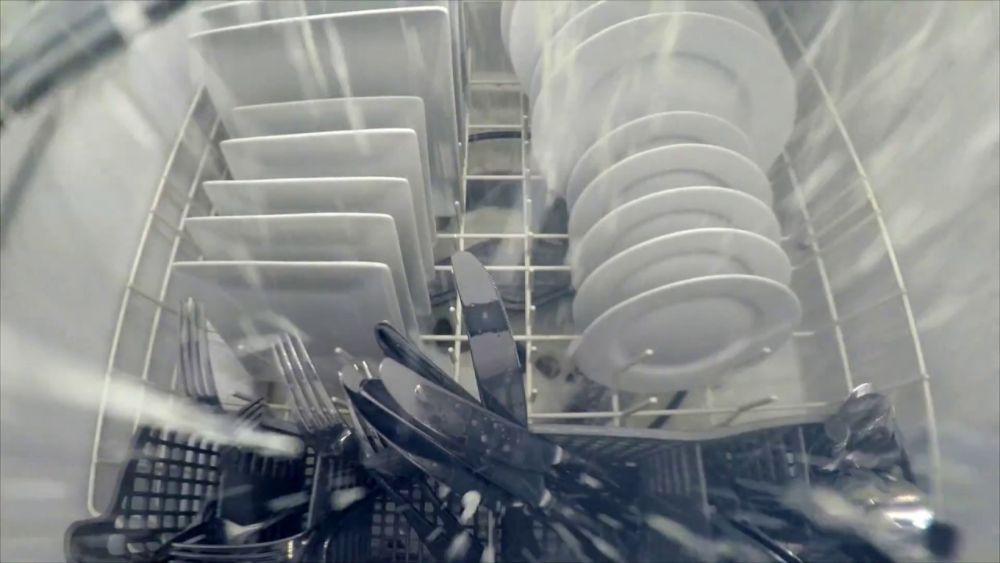 The Yeti tumbler is dishwasher safe while the Zak tumbler is not.
This means it is easier to clean as also means it has been through more rigorous testing, which implies a higher quality build overall.
There aren't many dishwasher safe tumblers but Yeti isn't the only one and there are some cheaper options available out there. See my full list of dishwasher safe tumblers.
Warranty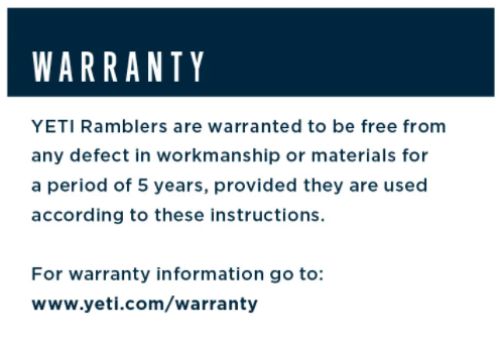 Yeti Tumblers are backed by a 5 year limited warranty which protects you against manufacturing defects or loss of insulation in your tumbler.
I've personally had my Yeti tumblers over 5 years now and they are still going strong. I have never had to use the warranty but it was good to know that it was there.
Zak on the other had only offer a 90 day return through Target. They state on their website:
This item can be returned to any Target store or Target.com.
This item must be returned within 90 days of the in-store purchase, ship date or online order pickup. See return policy for details.
Branding

Yeti is a well known and well recognized brand in the outdoor space. They are a lifestyle brand and THE brand in the industry.
Owning a Yeti means you know you're getting quality. It also makes a statement that you are someone who likes quality and who is willing to pay for the best.
I personally love the Yeti brand and while sometimes cheaper products perform just as good I'm happy to spend a little extra because of the Yeti brand and because I know it's going to be high quality.
Zak on the other hand doesn't have much, if any, brand recognition and while they make good kids dinnerware I have no idea how solid and durable their insulated tumblers are.
Durability

I own more insulated tumblers and water bottles than I can count. That happens when you're constantly reviewing the latest gear like I am today.
I can say without a doubt that of all the tumblers and insulated bottles I own Yeti tumblers FEEL the most durable.
They are slightly heavier, the metal is thicker and harder to dent and they are dishwasher safe while most other brands aren't.
When comparing a Yeti to a Zak both are made from the same materials (stainless steel) and both look high quality. There is no obvious difference in durability but I guess from experience I know Yeti products are durable for years and years while I'm not sure about Zak products.
Who Is Zak?
Chances are you've seen Zak products everywhere and maybe even own some already, especially if you have kids. They've actually been around since 1976.
Zak primarily makes licensed dinner ware sets for kids. Cups, plates, bowls and cutlery with famous characters like Elsa from Frozen or Spiderman or the Hulk.
They originally sold oven mits but grew huge when they started licensing deal to include major characters to be printed on cups and dinnerware for kids.
Everything from the little mermaid in the 1990's to Frozen, Start Wars, Marvel and Micecraft branded products in 2020. They are now the leader in licensed meal ware for kids.
Their insulated tumblers are made under the "Zak!style" brand and has less of a focus on licensing for kids and more of a focus on affordable and stylish drinkware for adults.
This is where their new tumbler range comes in. It's a clear competitor to Yeti tumblers and is extremely similar in design but is sold for a much more affordable price.
Who Is Yeti

Chances are you've also heard of Yeti, but for entirely different reasons.
Yeti make high end expensive coolers and other high end products and basically made the insulated tumbler market what it is today.
While they didn't invent the insulated tumbler they did make it popular and their high-quality tumblers took the world by storm.
There's more on the Yeti origin story here but basically they are known for making extremely high end expensive products that are over-engineered and built to last.
Reasons To Buy a Zak Tumbler
Zak tumblers are an excellent cheaper alternative to the Yeti tumbler.
If you're not too fussed about branding then the Zak tumblers offer amazing value for money and work just as well as the Yeti.
If you're not fussed with which brand you get then I would definitely suggest the Zak over the Yeti as they are just so much cheaper.
You could buy 2-3 Zak's for the price of a single Yeti. So you could get one for you and one for your partner or friend.
For me also having kids who tend to not treat things very well I would be more inclined to buy a Zak for them because it's cheaper so when then ruin it I won't care as much.
See just how cheap Zak tumblers are at Target
(or compare to prices of Zak tumblers at Amazon)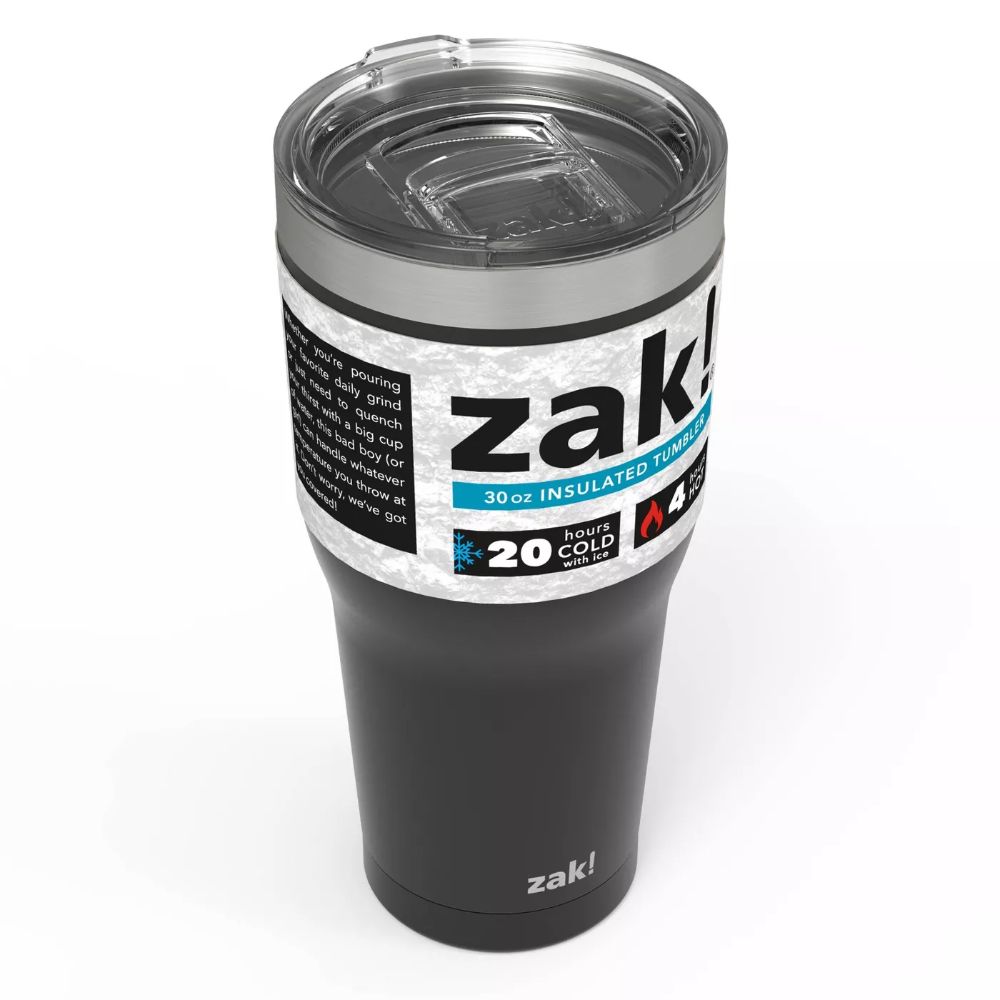 Reasons To Buy a Yeti Tumbler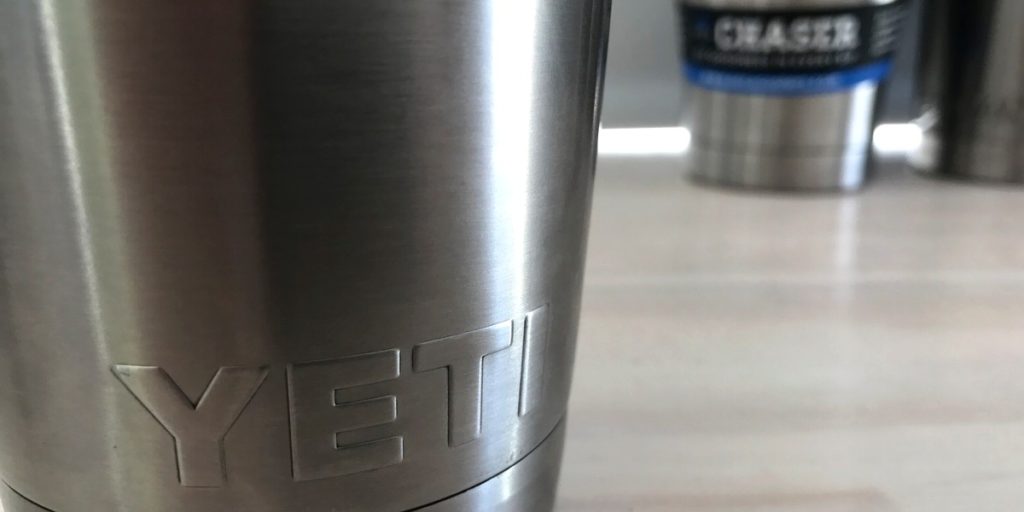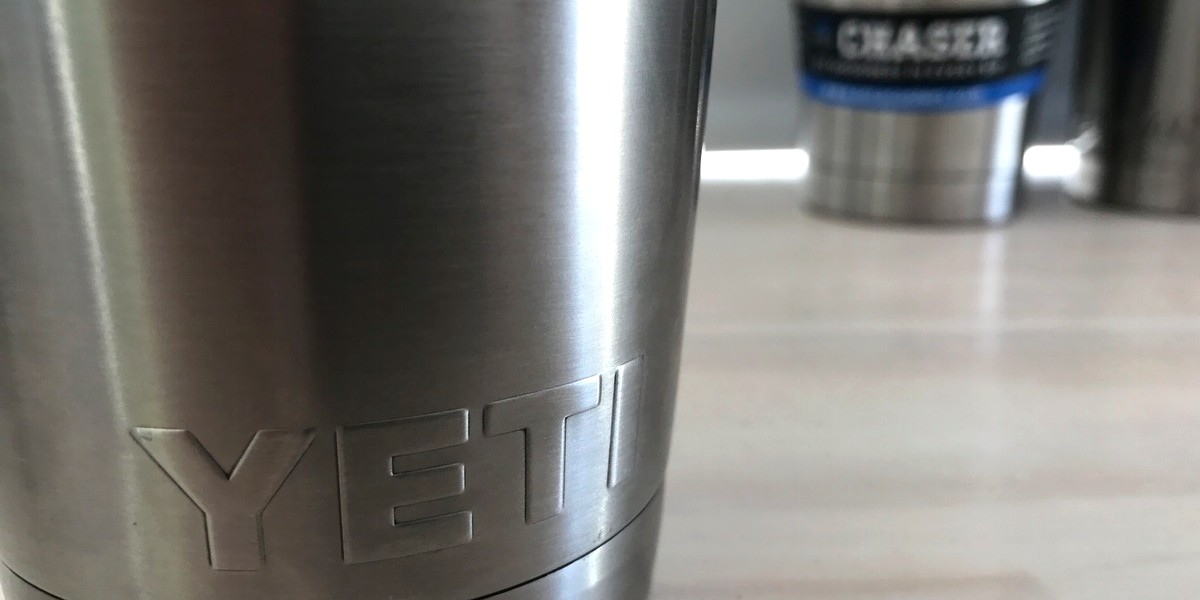 If you're a stickler for quality, if budget isn't a concern for you and you want to own the best brand and buy this product once and never have to think about it again then I would recommend going for a Yeti.
Yes it's more expensive than the Zak and it's performance is about the same but the quality of the Yeti is extremely high so you know you aren't going to have issues.
Plus if you do have issues then you've got the 5 year warranty to get it fixed.
For many people $20-$35 isn't a big deal and so it makes sense to get the most well known brand as well as the guarantee of quality. I personally love Yeti so this would be my preference for my own tumbler cup.
See the latest prices of Yeti tumblers at Yeti.com
(or compare to prices of Yeti tumblers at Amazon)