Who would have a thought that in a little over a decade a cooler company could grow from a small 2 person operation started by two brothers and turn into a company valued in the billions as well as one of the most well known lifestyle brands in history.
How did this happen and why are Yeti coolers so popular?
Yeti coolers are so popular because they were the first to make a really high-quality cooler. They had amazing marketing and distribution that allowed them to grow quickly and they focused on brand marketing, not just the "features" of their product.
In this article I want to dive deep into the roots of Yeti coolers. How they got started, when they started to grow and how they became the amazingly popular brand they are today.
Some of this information I got from a 1.5 hour podcast interview with the brothers below while other facts and figures were gained from relevant news sources and are cited throughout.
See the latest price of Yeti coolers at Amazon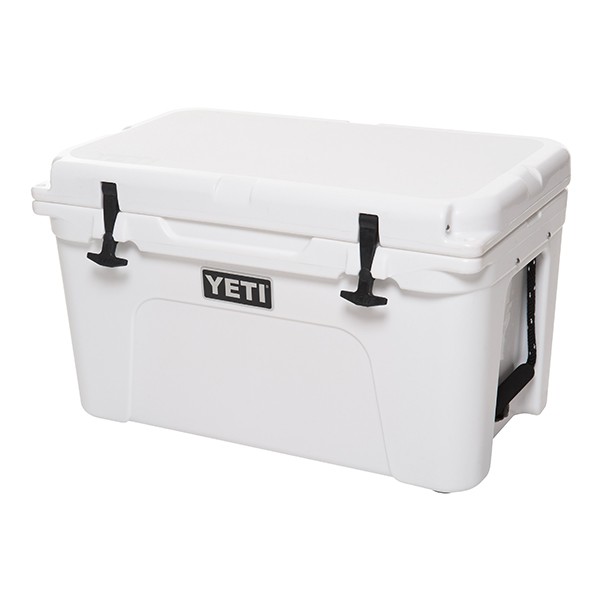 Yeti Was Started in 2006, But Actually Goes Back to 2002
Yeti was officially started by brothers Roy and Ryan Seiders in 2006 when they launched their first Yeti designed and branded cooler called the "Sherpa".
But back in 2002 younger brother Roy was running a business making high-end boats.
His brother Ryan saw some roto-molded coolers at a road show and told Roy about them as something he could sell to his customers.
Roy started importing these Taiwan made roto-molded coolers and was selling them to customers.
The cooler side of his business was profitable while the boating business wasn't.
In 2006, Ryan had recently sold his company that made custom fishing rods and Roy was looking to grow his cooler business with his own brand and designs. The two joined forced and launched Yeti coolers in 2006.
Below you can see their first website launched in 2006, featuring the original Yeti Sherpa cooler design.
INSERT IMAGE
The First 2-3 Years Were Slow Going
The first 2-3 years it was mainly just the 2 brothers working hard going to lots of different trade shows and connecting with different retail stores and businesses that could sell their coolers.
The company certainly wasn't an overnight success and it took them some time to develop into the massive brand they are today.
2007 – Walt Larsen
A big breakthrough for Yeti came in 2007 at a fishing trade show where advertising and brand guru Walt Larsen discovered the startup company and got excited about the product.
Yeti had been thinking about getting the help of an advertising agency but hadn't pulled the trigger on anyone.
Walt was a master at taking good products and turning them into great brands through storytelling, working with ambassadors and through high-quality marketing.
His company scales media developed the messaging "Wildly Stronger, Keeps Ice Longer" as well as a variety of marketing campaigns for the company to increase their exposure.
The Right Product At The Right Time
Part of the reason Yeti products became so popular is that they created the right product at just the right time.
Back then no one was really making or selling high-end roto-molded coolers so there was a gap in the market.
As we will see this allowed the company to more easily partner with famous ambassadors as well as small specialty retails stores as it represented brand new opportunities for both of them,
Ambassador Marketing
As early as 2009 Yeti started doing ambassador marketing with their first ambassador, Flip Pallot, being a friend of one of the founders.
Flip was a well known angler and had multiple television shows throughout his career. Back then influencers like Flip were approached by lots of companies for fishing rod, boats etc but no one was an ambassador for a cooler company.
This offered an opportunity for ambassadors to make more money and for Yeti to easily get more exposure. Which was huge for getting the company better recognised.
Below you can see one of the first ambassador ads featuring Flip Pallot:
Opportunity For Local Retailers
Roy and Ryan Seiders were big hunters and fisherman themselves and saw an opportunity to sell their products in hunting, fishing and other specialty retail stores.
See back then coolers were only really sold in Walmart and Target and other big box stores. Specialty retailers didn't sell coolers, but ever one of their customers was a cooler user.
Yeti coolers, by choosing to focus on specialty stores, wasn't competing with any other cooler brand or taking shelf space away from anything. They were adding to the specialty store's way of making money and so it was a perfect synergy for the companies to stock Yeti coolers.
As Roy puts it:
Those guys (the specialty retailers) really weren't in the cooler business although every single customer that walked in the door was a cooler user, a potential buyer….
Seeing that void in the marketplace in recognizing that we're not replacing a product on those shelves. Those guys weren't selling coolers we're actually filling their shelves and giving them something that was different.
This strategy was perfect for gaining shelf space and exposure for their high-quality but high-price product and led to rapid growth in the USA as they were added into more and more specialty stores.
See the latest price of Yeti coolers at Amazon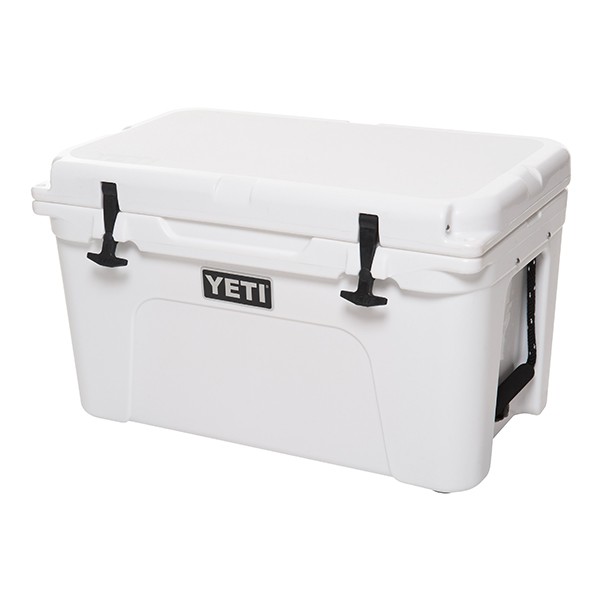 The Product Has a Viral Element
While it can be a solo endeavour most people hunt and fish in groups with friends.
If someone brought a Yeti cooler on a hunting or fishing trip then their friends were wowed both by the look of the Yeti as well as the performance and durability of the Yeti.
It becomes a big talking point and it's something easy to communicate to your friends. It's stronger and more durable than regular coolers and keeps ice longer. It just made sense to this community and so it virally grew through word of mouth.
The Reason Yeti Is So Popular Today: Great Products, Phenomenal Branding

The main reason Yeti is so popular today even though there are other coolers out there either selling for a cheaper price or having better ice retention is because Yeti has done an absolutely amazing job at branding.
Where other cooler brands focus on comparing themselves to Yeti, Yeti continues to focus on brand marketing as well as making game changing product innovations.
Below you can see a recent brand marketing video from Yeti. You can see their focus on storytelling and focusing on lifestyle and the great outdoors, not focusing on product features.
Yeti coolers also have a higher focus on quality than most other coolers. I have owned a lot of different brands of coolers in my time and none of them felt quite as nice as a Yeti cooler.
Injection of Cash in 2012
In 2012 the brothers sold a controlling stake in the company for a reported $67 million dollars to a small private equity firm called Cortec Group.
This helped the company improve efficiencies and was able to work with manufactures to increase supply and give Yeti more control over it's manufacturing.
At the time Yeti sold one product, coolers, and this product only came in 2 colors.
Cortec sought to dramatically expand their product range moving into drinkware, expanding to cooler offering and eventually launching a variety of product skews from tote bags to outdoor chairs to buckets and dog bowls.
2015-2018 Appealing To Wider Range of Consumers
In 2015 the company brought in more senior and professional management and appointed a new CEO, Matt Reintjes, who had a lot of experience with outdoor products.
This is the time period where you really start to see Yeti grow from a well known brand in the hunting and fishing space to a worldwide brand known by most consumers.
In 2015 the company moved from 69% of customers being hunters to just 39% and in that same period shifted from 9% of their customer base to 34%.
This is likely due in large part to their expansion of products away from just Yeti coolers to Yeti cups, tumblers and bottles which appealed to a wider range of customers.
Yeti Didn't Become Popular Overnight, But They Did Grow Alarmingly Fast
Yeti wasn't an overnight success and weren't always popular.
Back in 2006/2007 hardly anyone knew about Yeti coolers and the now super popular Tundra cooler line didn't even exist yet.
2008 the company had just $3 million in sales. While this seems like a big number with coolers costing around $300 or more each this means they likely sold less than 10,000 products in total in that year.
2010 they grew to around 4 times what they were in 2008 and by 2014 the company surpassed $100 million in revenue.
By 2019 the company nearly surpassed the $1 billion sales mark and at the current rate they are going I don't think it'll be long before they do.
So as you can see Yeti didn't become popular overnight, but by focusing on great products, great branding and marketing and great distribution the company was able to become extremely popular within a decade.
History Of Yeti's Sales Growth, Showing Their Growth In Popularity
2008-2010 data from BizJournals. 2011 data from Inc. 2013-2019 data from YCharts and SEC. 2016-2019 data from Market Watch.
In 2008, Yeti reported approximately $3 million in total sales
In 2010 Yeti reported approximately $13 million in total sales
In 2011 Yeti reported $29 million in total sales. At the end of the 2011 the company had a reported 20 employees
In 2013 Yeti reported $89.9 million in total sales, up 210% from 2011.
In 2014 Yeti reported $147.73 million in total sales, up 64% from the previous year. The net income was approximately $14 million for this period.
In 2015 Yeti reported $469 million in total sales. Their net income of $74.2 million.
In 2016 Yeti reported $818.9 million in total sales, up 74.6% from the previous year. Their net income was $48.8 million for this period
In 2017 Yeti reported $639.2 million in total sales, down 21.9% from 2016. Their net income was $15.4 million for this period.
In 2018 Yeti reported $778.8 million in total sales, up 21.8% from 2017. Their net income was $57.8 million for this period.
In 2019 Yeti reported $913.7 million, up 17% from 2018. Their net income was $50.4 million for this period.
2019, 2020 and Beyond
They are predicting revenue growth of 13-15% in 2020, however this may be massively effected by the COVID-19 virus which will both interrupt Yeti's supply chains as well as curb demand for their products.
See the latest price of Yeti coolers at Amazon