Hydro Flask water bottles can keep ice for 24+ hours and keep drinks hot for 12+ hours. But why are they so expensive when compared to other similar double walled vacuum sealed bottles with similar if not better performance?
What is it that makes Hydro Flask coolers so costly and are they worth the price?
Hydro Flask coolers are expensive because they have good branding and can charge a premium for that. The technology is the same as other similar bottles but Hydro Flask were one of the first brands to sell them.
A combination of first to market as well as cool colors and sizes plus a high quality product and desirable brand allows Hydro Flask to continue asking a premium for their products.
In this article we'll dive in deep into what exactly makes Hydro Flask bottles so expensive and whether or not they are actually worth it.
See the latest price on Hydro Flask bottles at Amazon
Are Hydro Flask Bottles The Most Expensive?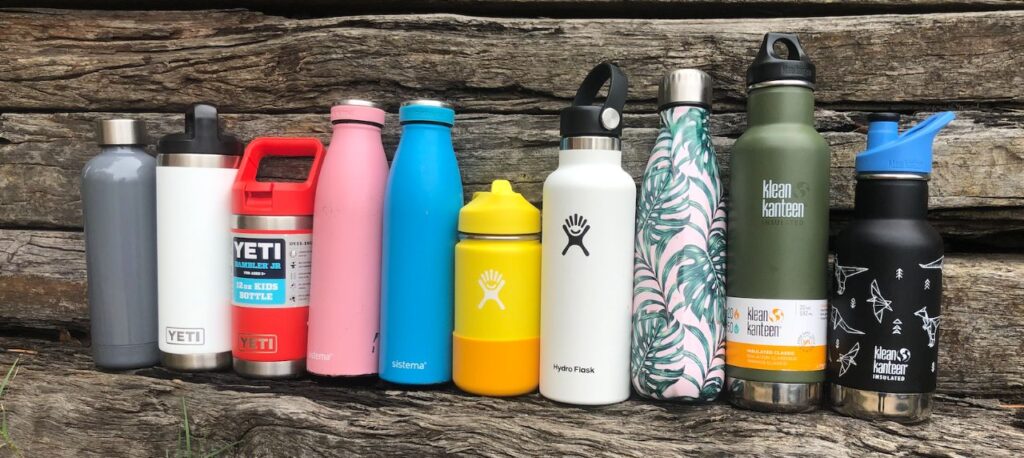 Hydro Flask bottles aren't cheap. Starting at around $30 for the smallest 12 oz and 18 oz sizes and working their way up to over $100 for the huge 128 oz water bottle these bottles are quite expensive.
But are Hydro Flask bottles THE most expensive bottles on the market?
Below you can see a price comparison of the different sized Hydro Flask bottles as well as some other premium brand name bottles on the market:
Hydro Flask Bottles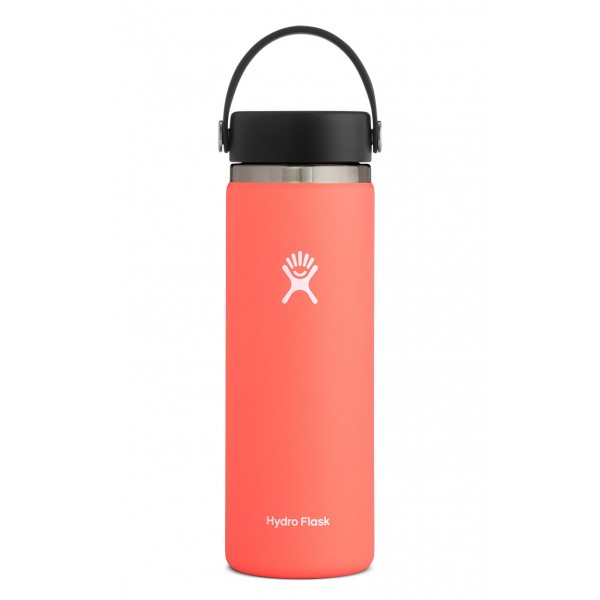 Hydro Flask 20 oz:
Other Branded Bottles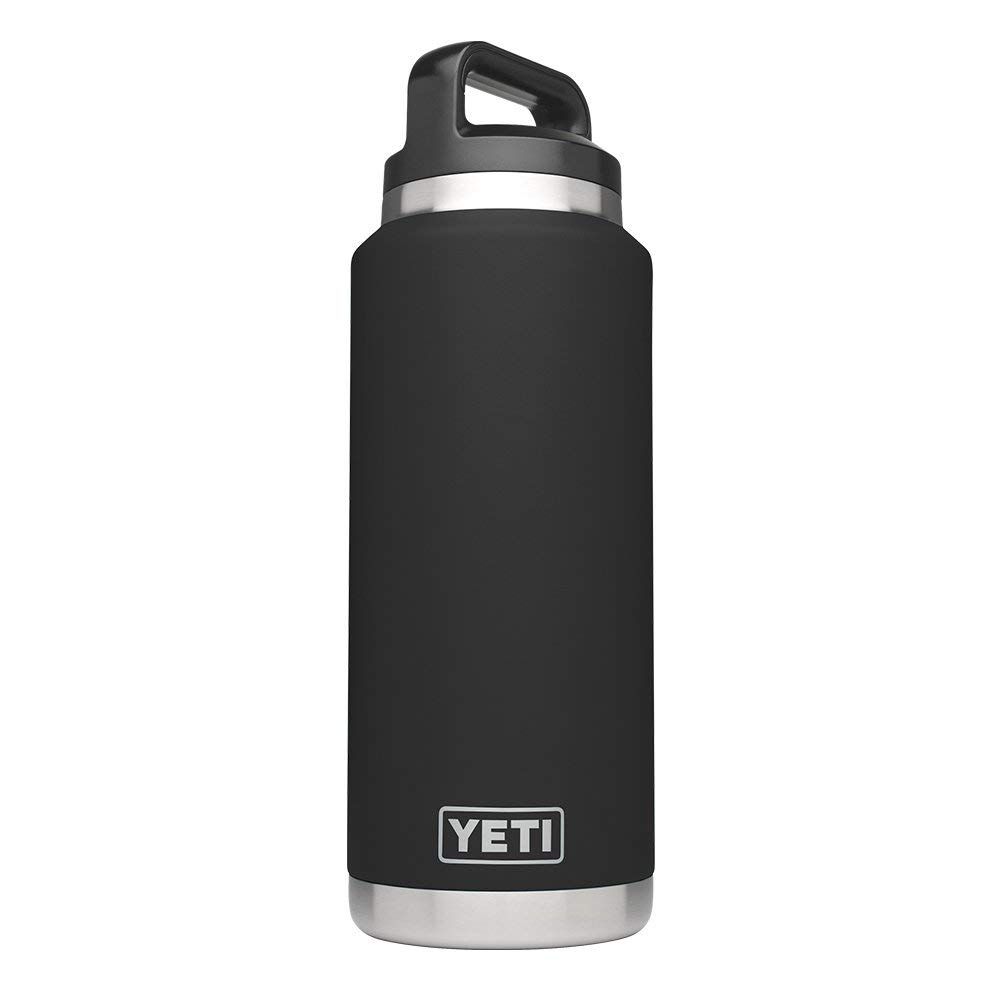 Yeti Bottle 18 oz:
Kean Kanteen 20 oz:
S'well 17 oz:
Corkcicle 16 oz oz:
As you can see Hydro Flask bottles are some of the most expensive bottles on the market. There are some brands that are more expensive, but not many.
They are definitely up there in price and are one of the most expensive water bottles on the market. They are also one of the most popular even though they aren't the cheapest.
Do Hydro Flask Bottles Work The Best?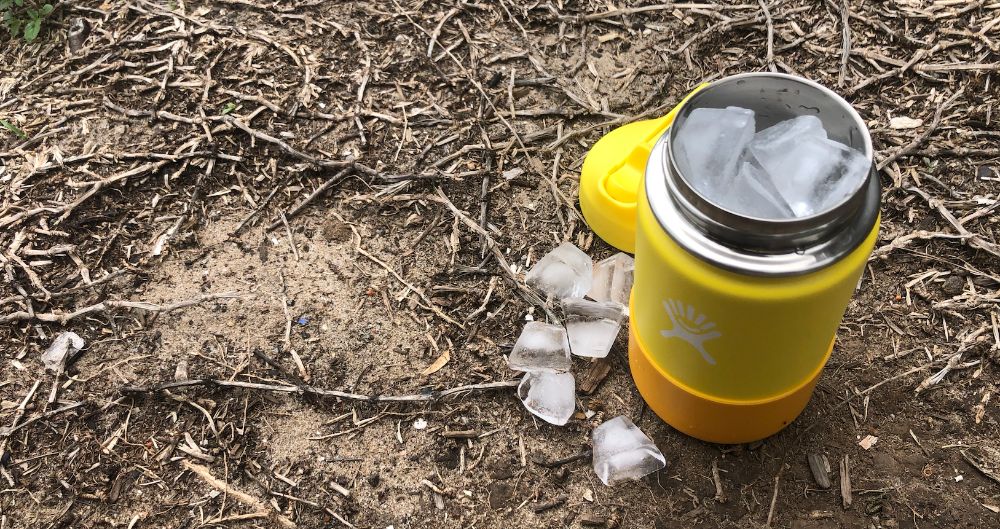 Given the high price you are forgiven for thinking Hydro Flask bottles would outperform other similar water bottles on the market. That's exactly what I thought.
However, this is not the case.
In these after test Hydro Flask bottles do NOT perform the best.
They still perform well, they just don't perform as well as some other brands.
This is mainly because all of these bottles use the same technology to insulate the drinks inside. It is the vacuum inbetween the inner and outer wall that does the majority of the insulating.
If the bottle has a vacuum it's the vacuum that is doing the job, not the metal. So you get similar but slightly different performance across brands.
Below you can see a quick video of Hydro Flask bottles performance vs a variety of other vacuum insulated bottles.
And here is another fun video comparing the performance of a Hydro Flask to other brands on the market:
Ultimately It Comes Down To Branding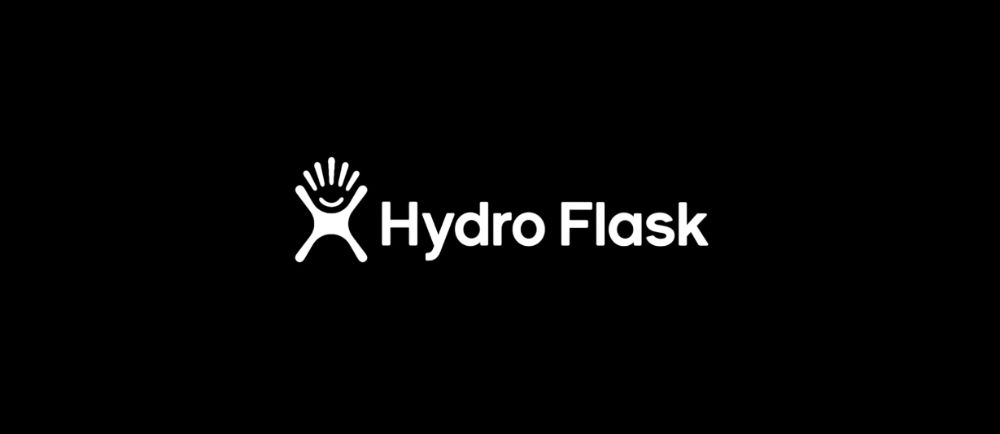 Ultimately the reason Hydro Flask bottles are so popular and the reason they are so expensive and can charge a higher price is because of their branding.
Hydro Flask are the premium brand in the market and people are willing to pay extra for a Hydro Flask bottle for this reason.
In the same way Nike are THE shoe brand, Apple are THE phone/computer brand and Coca Cola is THE Cola brand Hydro Flask is THE water bottle brand.
They are a status symbol and a growing trend and therefore people are willing to pay more for them.
They come in cool bright colors and while similar to other bottles have their own distinct style.
This hasn't been accomplished by Hydro Flask doing amazing marketing campaigns, but the product has spread like wildfire through word of mouth and then school kids and college students took a liking to the bottles and started customizing them and creating an even bigger trend.
Below you can see an ad by Hydro Flask and while it's good they actually haven't done a lot of content creation.
Hydro Flask Were One Of The First To Market – Allowing Them To Grow Their Brand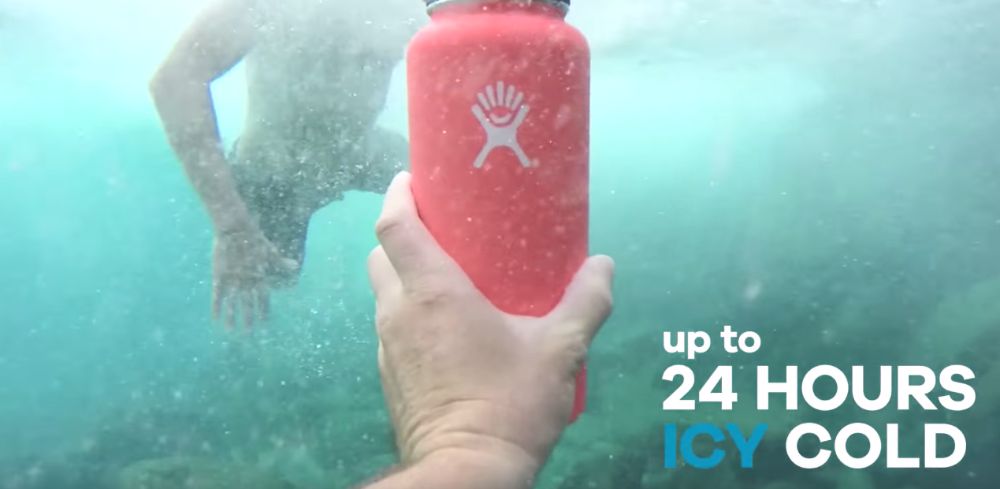 One of the main reasons Hydro Flask is THE water bottle brand is that they were the first to take the 100+ year old technology that is vacuum insulation and apply it to keeping things cold.
We've all heard of the Thermos, a vacuum insulated container that can keep food hot. This was actually inventing in 1904.
But unless you're trying to keep soup hot or your leftovers hot for work there didn't seem to be a reason to own one.
Then Hydro Flask took the technology and applied it to water bottles and started selling them in 2009 before reusable water bottles were considered cool. Read the full Hydro Flask story here.
In the beginning it was hard for them to get shelf space to get their bottles in front of customers.
But after proving their product worked, by sending them in the mail full of ice or sale reps leaving them at the stores telling the owners to call them once the ice had melted, the bottles started to sell.
After building buzz and selling extremely well in Oregon in 2012 they began expanding over the Northwest in 2013 and then ultimately going worldwide. Click here to learn more about why Hydro Flask bottles are so popular.
High Quality and Backed By a Lifetime Guarantee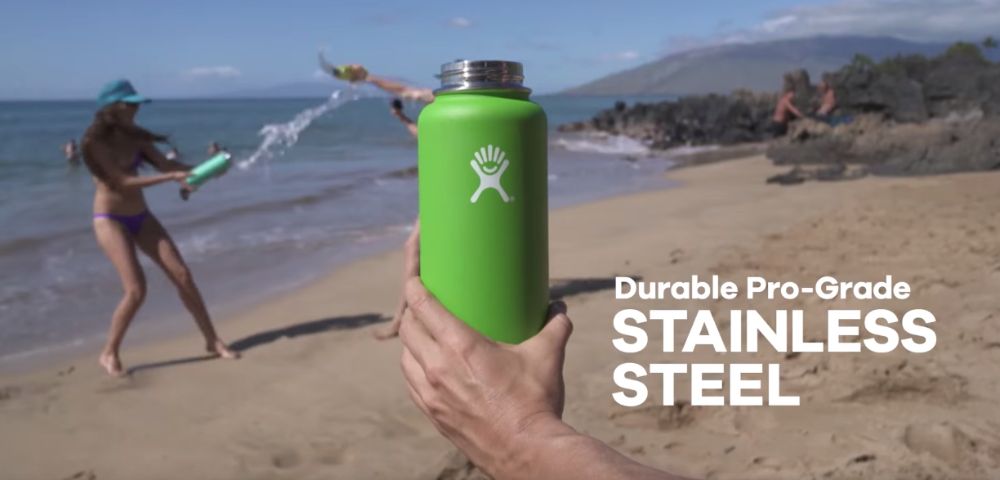 Hydro Flask wouldn't have become this popular if they weren't a good product.
They are heavy duty and durable and they can keep ice for over a day and keep drinks hot for 6+ hours. They work really well and do what people want them to do…keep drinks cold or hot.
They are also built to be extremely durable and their powder coated paint is a strong and durable paint that is less prone to scratching. Click here to learn what to do if your Hydro Flask gets a paint chip or scratch.
They are also backed by a HUGE lifetime warranty which means if your product breaks at any point due to manufacturing defects then you can contact Hydro Flask and they will replace it for you free of charge.
There are kids buying Hydro Flask bottles today that will still be drinking out of them when they are fully grown adults.
Fun Colors and Multiple Sizes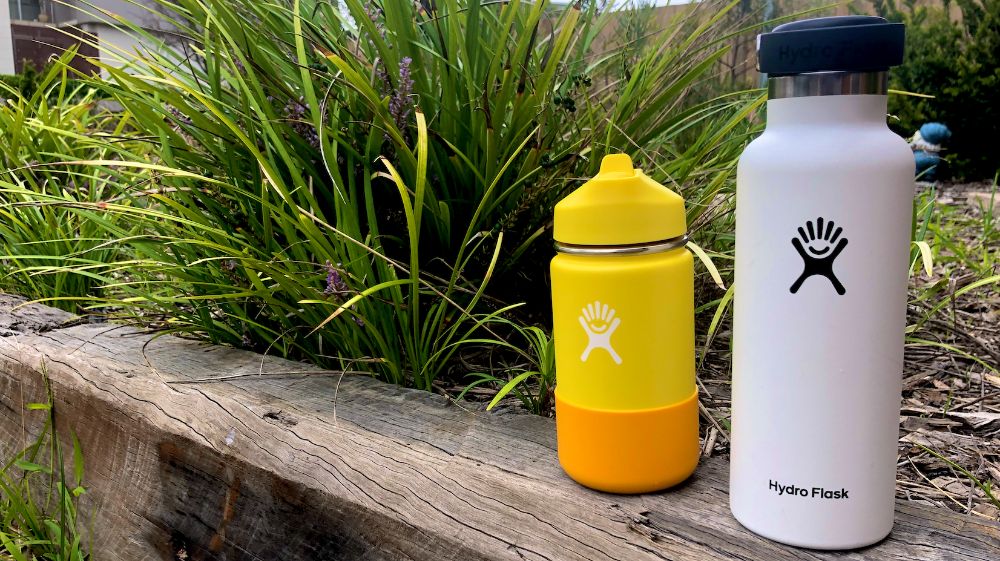 Another thing that makes Hydro Flask stand apart from other water bottles on the market is their amazing color options.
They have always offered bright and fun colors which appeal to a younger demographic as well as more subtle colors that appeal to outdoor adventurers and adults.
They have constantly released new colors to keep the line up fresh and to give people a new reason to buy another Hydro Flask.
The colors and designs of the bottles is extremely attractive and they look much better than a lot of other bottles on the market.
DO THE FUN QUIZ: What is my perfect Hydro Flask color?
The fun design and color options have definitely helped Hydro Flask to remain the premium must have brand and continue to charge a premium.
Click here to see all the different size options at Amazon
The Product Turned Into a "Must Have"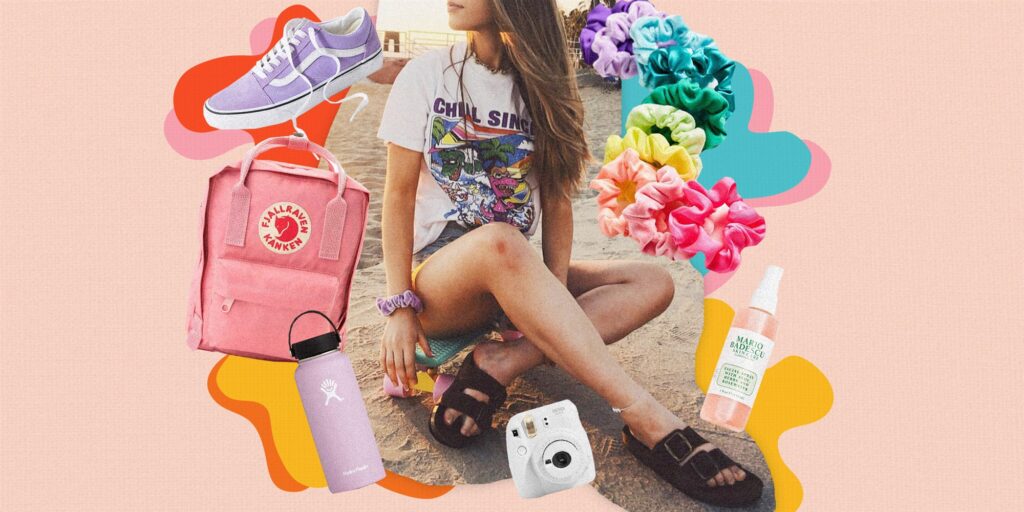 Hydro Flask were one of the first insulated reusable bottles to launch and as they grew in popularity so did the movement towards reusable products and the movement away from plastic.
Eventually the product reached ultimate hype when school kids and college students starting seeing them as a status symbol and a "must have" item. Learn how Hydro Flask became so popular.
Girls and boys alike started painting and decorating their Hydro Flasks with different designs and stickers making them even more fun and unique.
If you are a cool kid at school then you have a Hydro Flask.
This helps drive sales in the younger demographic and then parents are also likely to buy their own Hydro Flasks once the kids get them.
They Continue To Innovate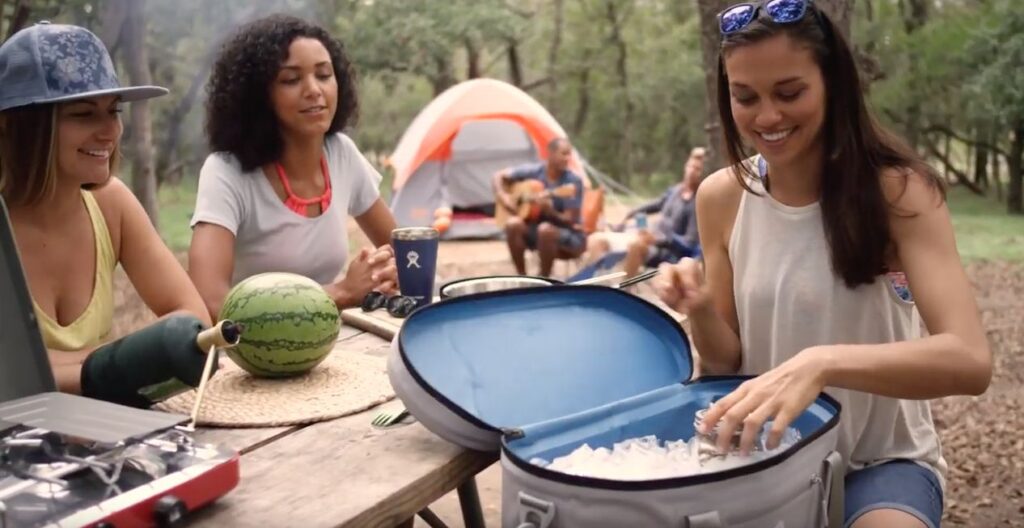 Hydro Flask continue to innovate on their water bottles.
They often release new sizes and they also expanded to offer a wide mouth bottles as well as their standard mouth bottle once they started to see that a lot of people preferred the wide mouth.
They are constantly releasing new colors and even gradient colored bottles that instantly become trendy.
They are even now making coolers (click here for my Hydro Flask cooler review) and they are making food flasks, hydration backpacks and different apparel.
Click here to see the full range of Hydro Flask Products
People Just Love This Product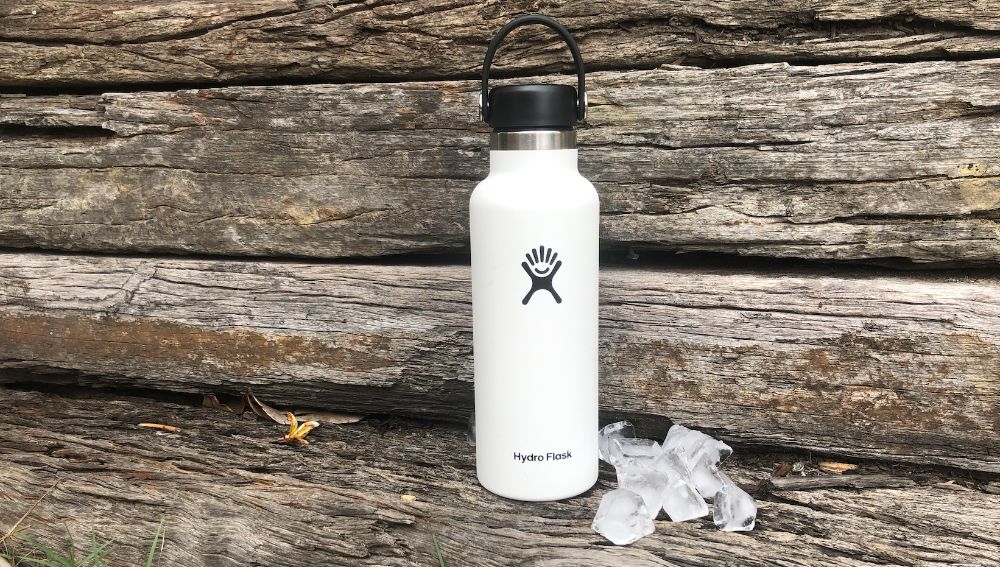 Something Hydro Flask have done really well that other water bottle brands haven't is that they have created a product that people LOVE and that people want to talk about and show to their friends.
When I bought my first Hydro Flask to review my kids naturally gravitated towards it over the other brands I purchased because of the fun colors.
They HAD to take it to school and they were excited to show all their friends. I must admit I was also excited to show people how cool it was.
Somehow Hydro Flask have managed to create a product people can fall in love with. It's a water bottle that gives you good feels as well as keeps water cold and coffee hot.
And in my opinion that's worth paying a little bit extra for.
Click here to see the full range and prices of Hydro Flask bottles at Amazon