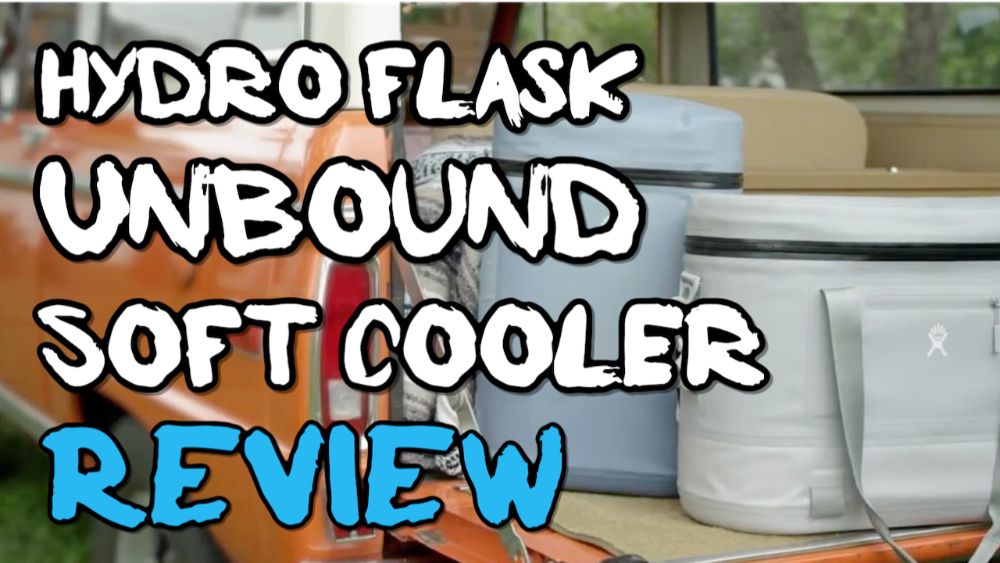 Hydro Flask are known for making really good insulated tumblers and water bottles and they now have a range of soft sided coolers called "Hydro Flask Unbound" that come in both a tote and backpack form.
But are the Hydro Flask coolers as good as their bottles and are they worth the hefty price point?
Hydro Flask coolers are lightweight soft sided coolers that are very durable and can keep ice for 1-2 days. They comes in 2 form factors – tote and backpack – and there are 4 sizes all up. They are waterproof, come in fun colors and have useful external pockets. Overall they are a great soft sided cooler, but not the best performing compared to other similar priced coolers.
In this Hydro Flask Unbound cooler review we'll look in detail at these coolers – focusing on design, features, quality and performance. The goal here is to give you a full view of what these coolers are like so you can decide if you want to buy one.
I'll look at both the good and the bad and talk about how the Hydro Flask coolers compared to other similarly priced coolers so you can see how it stacks up.
Design: Fun Colors, Practical Design
One of the things I love about the Hydro Flask coolers is their fun bold colors that they offer. Other cooler brands offer your standard black, tan and charcoal coolers but Hydro Flask have bright Yellow coolers and bright blue and red coolers that are really vibrant.
See all color options of the Hydro Flask coolers at Amazon
2 Form Factors, 4 Sizes
The Hydro Flask coolers come in 2 different 4 facts – the tote with shoulder strap and the backpack. Each of these form factors comes in 2 different sizes
Hydro Flask Tote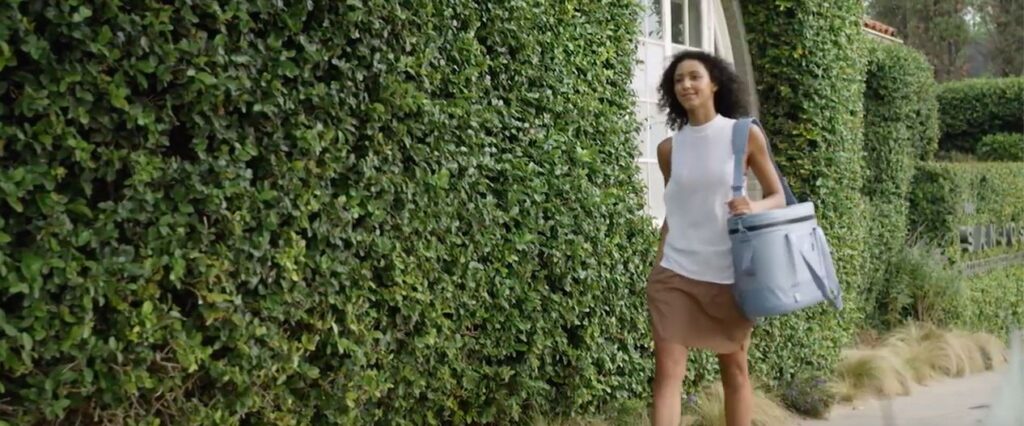 The Hydro Flask tote is a rectangular shaped tote bag with curved sides.
It has a detachable shoulder strap as well as handles for single or dual hand carrying.
The Hydro Flask tote comes in an 18L and a 24L size
See latest prices of Hydro Flask tote bags at Amazon
Hydro Flask Backpack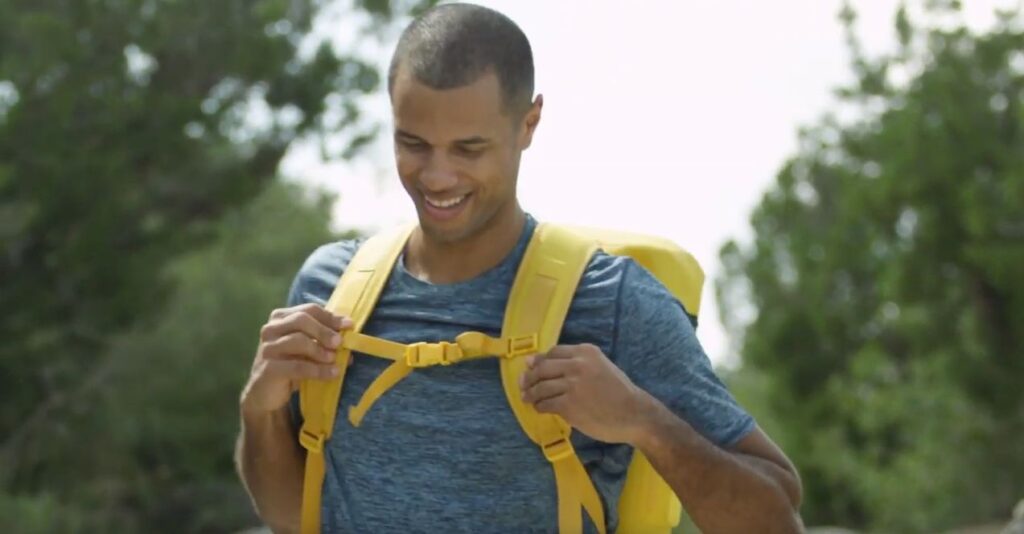 The backpack version is a thinner design than the tote and is taller in size so it fits nicely on your back.
It has padded shoulder straps as well as a sternum strap and padded back support for comfortable carrying.
It also has a single handle to help you move it around.
The Hydro Flask backpack comes in a 15L and 22L size.
See the latest price of Hydro Flask backpacks at Amazon
Price: Expensive, Like Other High-End Soft Sided Coolers
The Hydro Flask coolers are a premium cooler for a premium price and they are going to set you back a pretty penny. But this isn't too dissimilar from other high-end soft sided coolers like Yeti, Pelican and Engel.
If you want a good quality cooler that is going to be durable and last you a long time then it is going to cost you some money.
Below you can see a comparison between Hydro Flask coolers and other popular brands of cooler.
Sometime Hydro Flask coolers are on sale and also different colors are sometimes sold for cheaper than others. You can click the price links below (my affiliate links) to see the products on Amazon and the different pricing.
Hydro Flask Unbound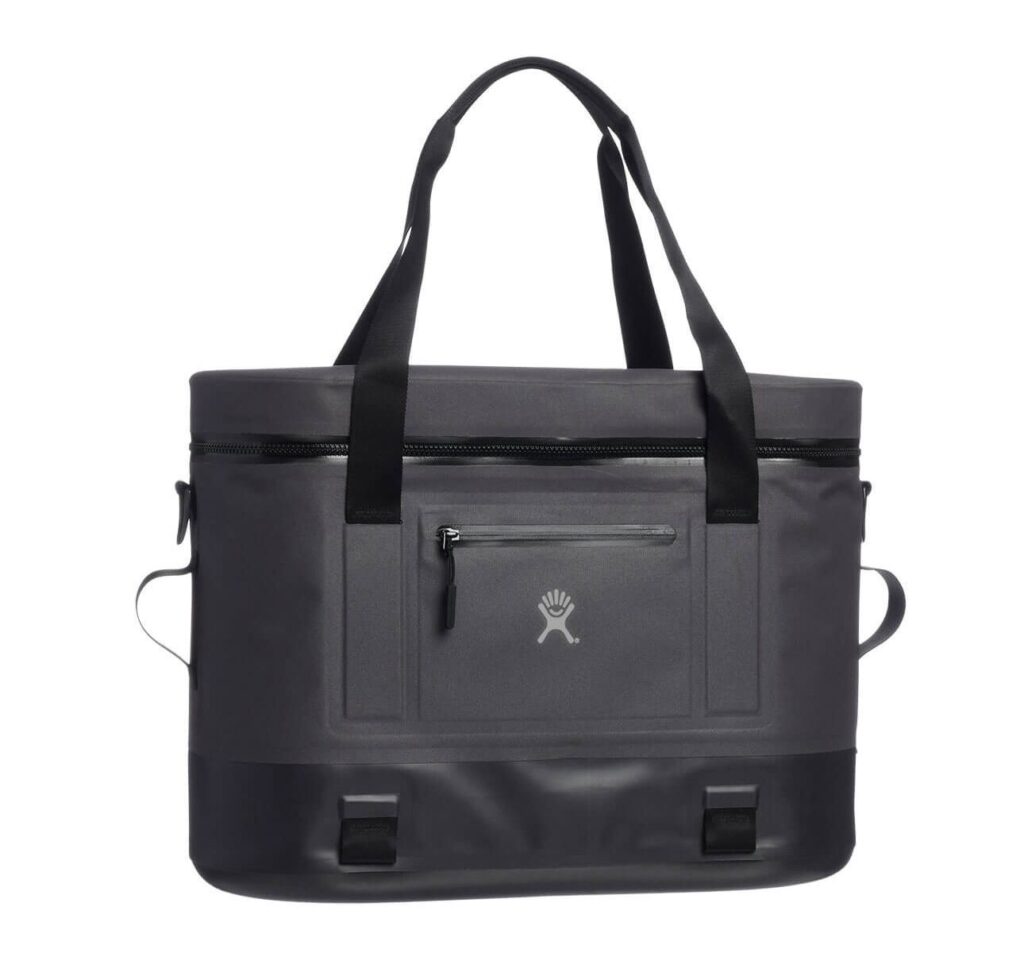 HydroFlask 18L Tote:
---
HydroFlask 24L Tote:
---
HydroFlask 15L Backpack:
---
HydroFlask 22L Backpack:
Other Coolers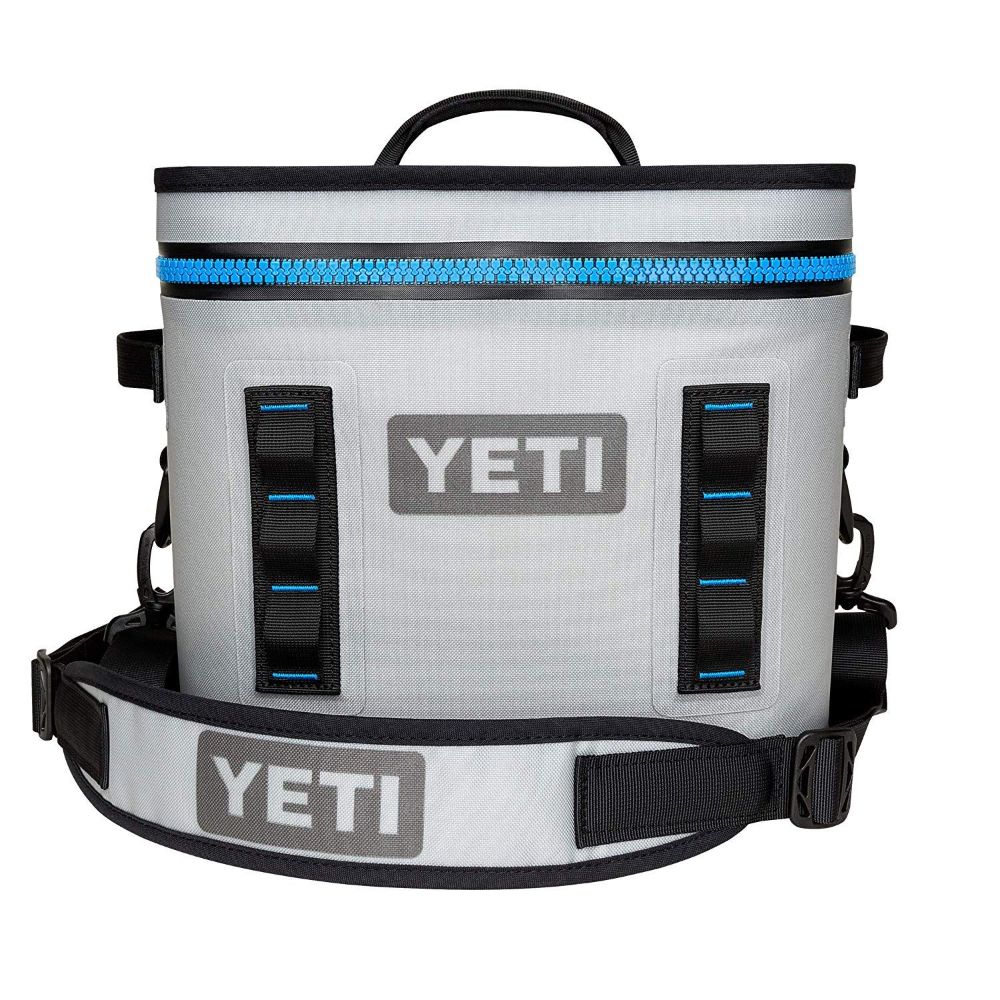 RTIC Soft Pack 8:
---
Grizzly Drifter 12:
---
Ozark Trail 30-Can Soft Cooler:
---
Engel HD30:
---
Yeti BackFlip 24:
When looking at value for money consider how long the cooler will last you.
Hydro Flask coolers are more expensive than cheaper brands like Walmart's Ozark Trail, but they are also better quality and come with a 5-year warranty.
This saves you replacing your cooler every 1-2 years and so over time can actually save you money. Plus you can get more use out of it because it works better and isn't broken.
Features: Packed With Features
Hydro Flask coolers are packed with a bunch of high-end features that make them really useful and better than other cheaper coolers.
External Pockets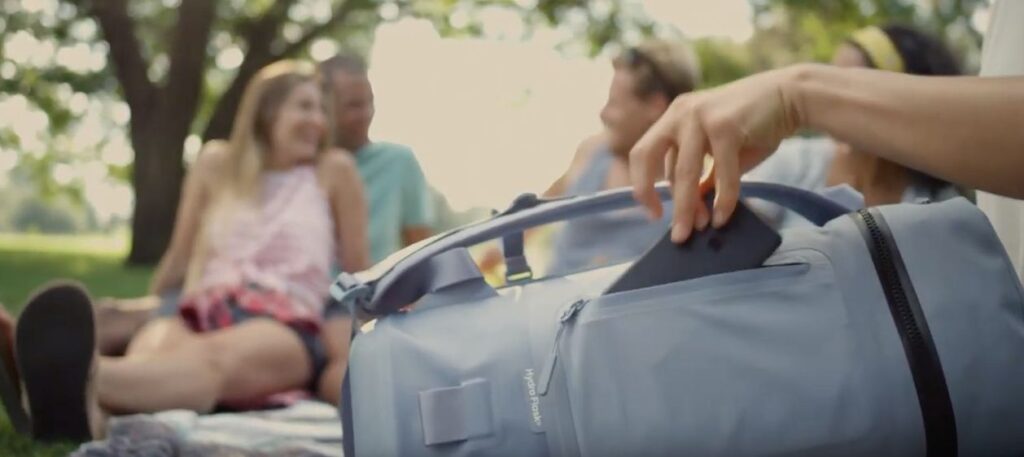 Hydro Flask coolers come with a couple of different external pockets for storing items you want to keep dry or don't want in the main compartment of your cooler.
Small Zipper Pockets – Both the tote and backpack have small zipper pockets that are large enough to store a phone or wallet. They are weather proof but not completely water proof.
Stretchy Water Bottle Holder – On the backpack is a stretchy pocket designed for water bottles but can also be used for a bunch of other things.
External lid pocket – At the back of the lid on the backpack version there is a zipper which opens up a large pocket in the lid for storing items you want to keep dry.
Leak Proof Zippers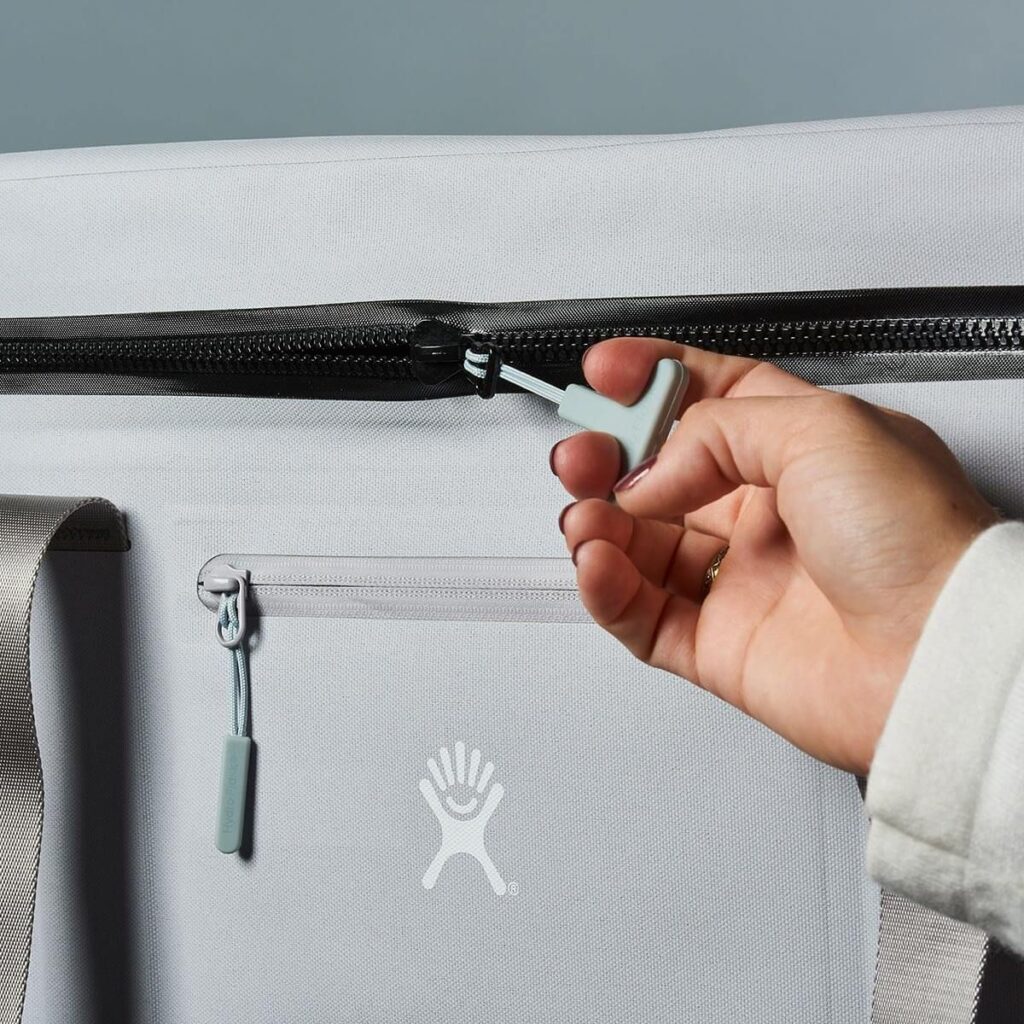 The Hydro Flask coolers feature a 100% water proof zipper. When the zipper is closed no water is getting in or out.
This is great because it means if your cooler gets knocked over or if water is sloshing around in there while you're driving nothing is going to spill.
The zipper does require some force to open and you do need to keep it lubricated to ensure it works properly and doesn't break but Hydro Flask provide you with this lubricant and you can store it in one of the external pockets so you always have it handy.
Shoulder or Backpack Straps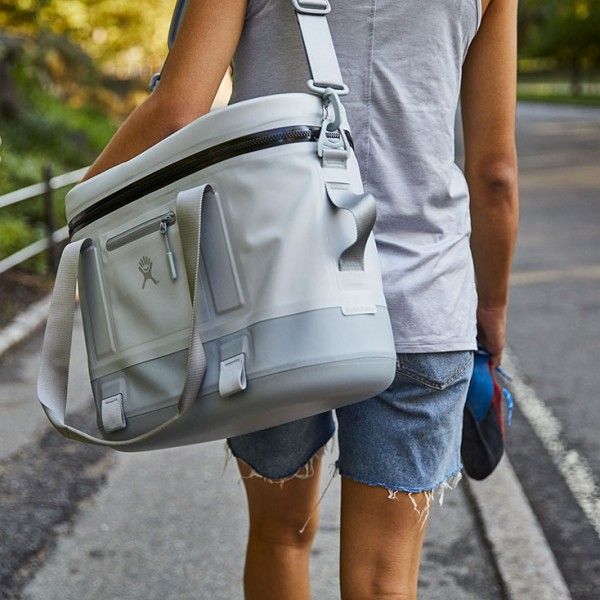 The tote comes with a padded shoulder strap that is quite comfortable to wear and the backpack comes with wide padded shoulder straps.
The backpack version also has padding add to the back of the cooler plus it has a sternum strap which makes it more comfortable to carry.
The downside of the Hydro Flask over some other backpack coolers is that it doesn't have a hip strap to help distribute weight more evenly when the cooler is full.
Regardless it is still quite comfortable to use.
Handles
The tote back has two side handles that meet in the middle for single hand carrying and the backpack has a single handle near the top of the cooler for carrying it around.
Reinforced Base

The base of the Hydro Flask Unbound coolers are reinforced and thicker than the rest of the cooler.
This is the part of the cooler that receives the most wear and tear and the reinforced base can handle any rough or rocky ground you place it on without tearing or breaking.
Tie Down Points
On the front and back of the cooler are tie down points that you can use to fix your cooler into place in your car, van, truck or boat so it won't slide around or tip over.
This also allows you to lock up your cooler and stop it getting stolen.
Water Proof Exterior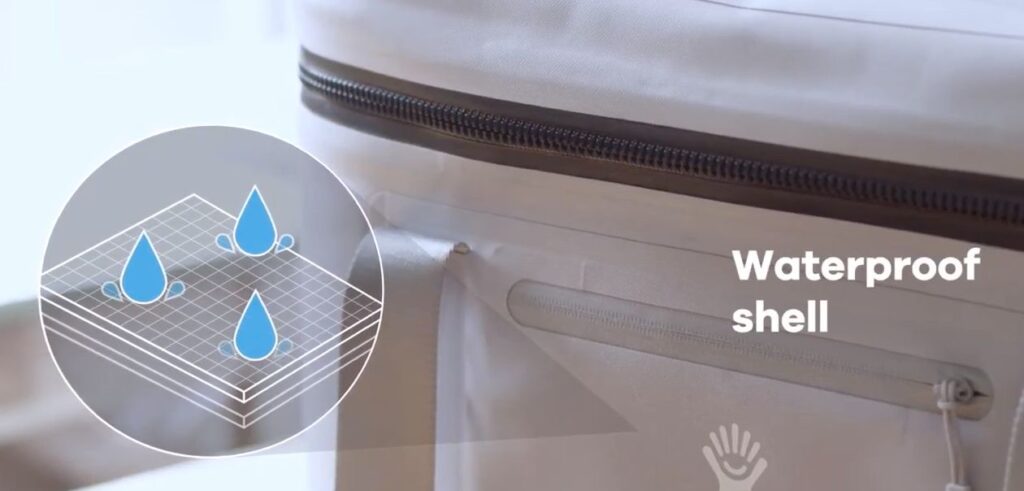 The exterior of the Unbound coolers is made from 420D nylon that is TPU laminated. This means the entire cooler is completely waterproof.
Food Safe Interior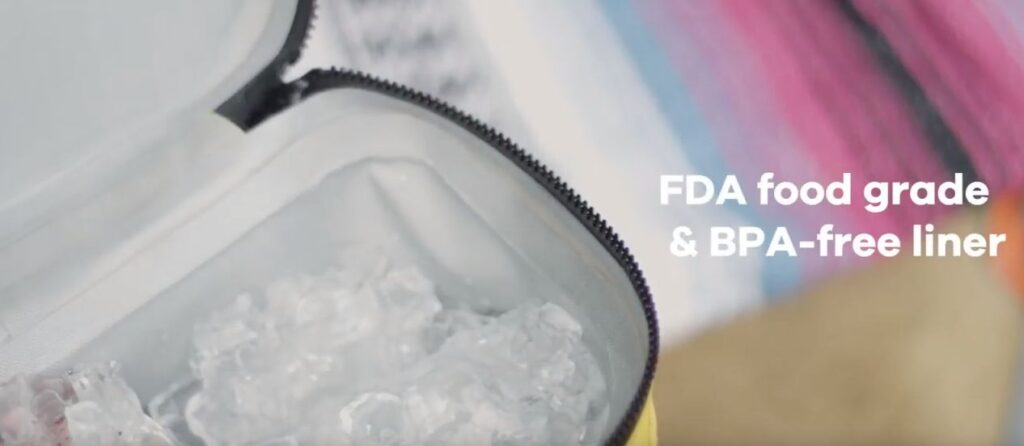 The inside of the cooler is made from a non-toxic food safe material. Food can come into contact with it and you don't have to worry about any nasties.
Performance: 1-2 Days Ice Retention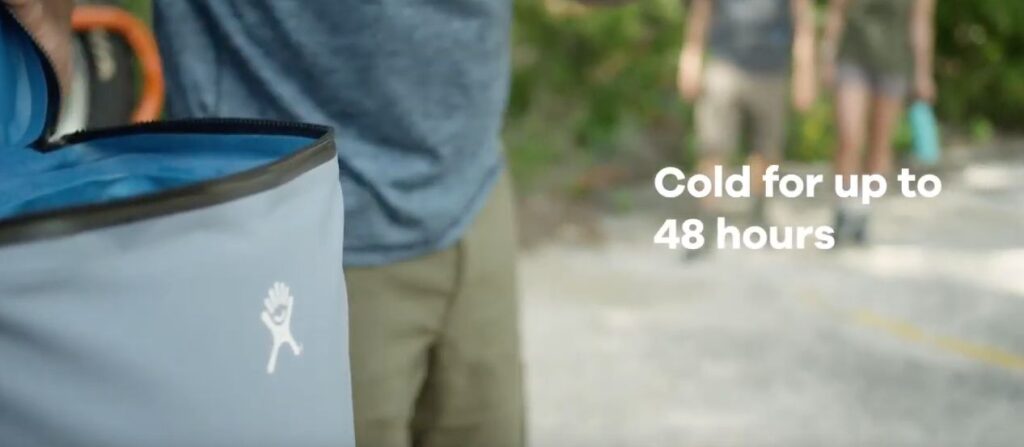 One of the major benefits of the Hydro Flask coolers over other cooler is that it is very lightweight.
But the downside is that they have thinner insulation than other coolers and thus don't keep ice as long.
Hydro Flask coolers can keep ice for approximately 1-2 days (with 2 days being on the upper end of it's capacity). They talk about the cooler being more insulated in the bottom because that is where most heat is lost, but overall the lack of insulation in the sides of the cooler means it doesn't perform quite as well as other coolers.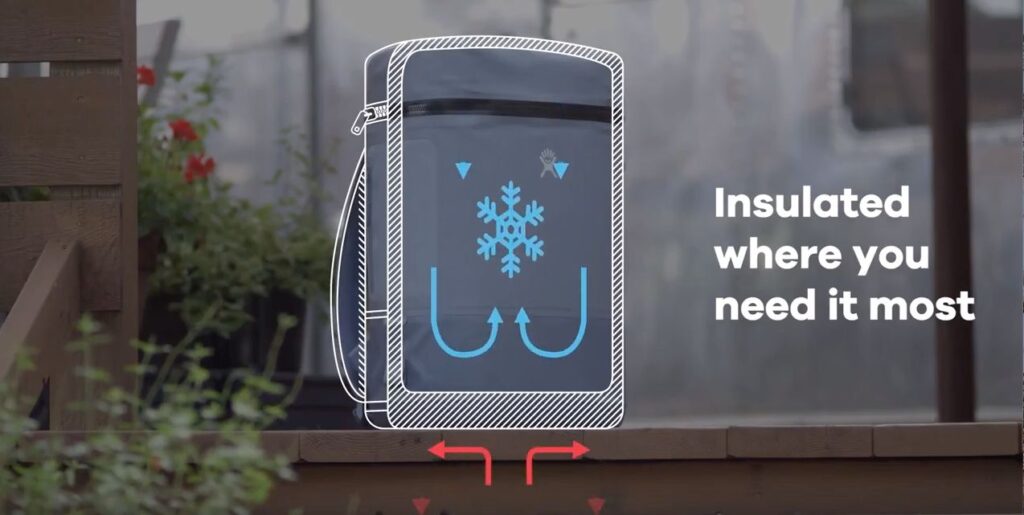 Coolers like Pelican and Yeti can hold ice for 1.5-3 days and the Engel HD30 is in a league of it's own and can hold ice for up to 4.5 days!
If you're looking for the longest ice retention possible then Hydro Flask may not be for you, but for most people looking to use their cooler for day trips or adventures that last a few hours this won't be an issue.
Build Quality: Solid and Durable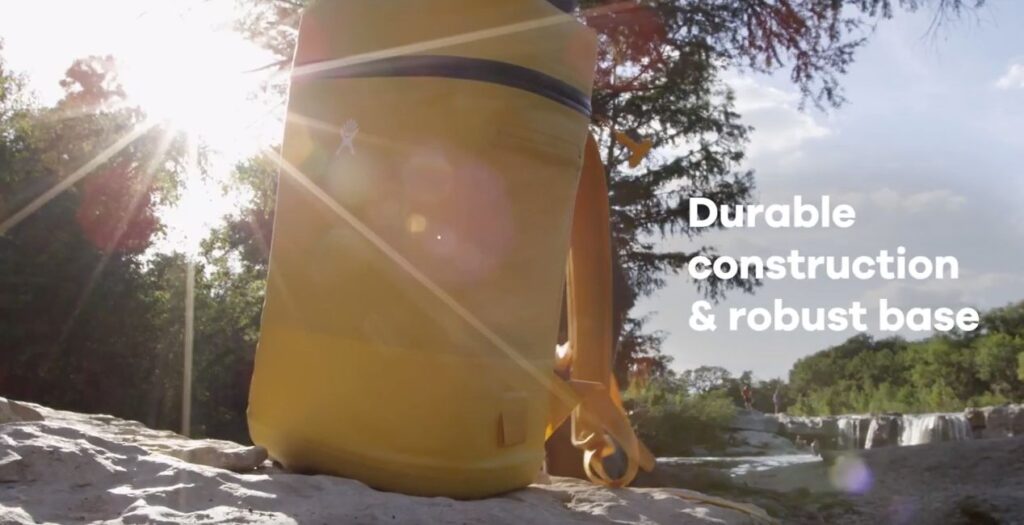 The Hydro Flask coolers are made to be extremely durable. These coolers should last you years without any problems at all.
The exterior is made from heavy duty nylon that is TPU laminated for extra strength and water proofing.
The majority of the seams are RF welded instead of sewn as this adds more strength and means the cooler is less likely to break at the seams.
The reinforced base gives you that extra protection when you're putting down your cooler and it's designed to hold its shape and stand up whenever you put it down.
Backed By a 5-Year Warranty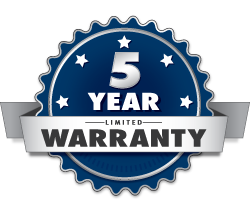 Hydro Flask offers one of the longest warranties in the market for a soft sided cooler. It gives you a 5-year warranty on your tote or backpack cooler.
Yeti and Pelican offer 3 year warranties and RTIC and Engel and most other brands only offer a 1-year warranty (if that).
So Hydro Flask give you an extra 2 years of security where you can be confident knowing that if something happens to your cooler you're completely covered.
Alternatives to Hydro Flask Soft Sided Coolers
The Hydro Flask isn't a perfect cooler (no cooler is) and I do suggest to most people that they look at multiple different brands before deciding whether or not to buy a particular cooler.
I've reviewed a lot of soft-sided coolers so below are some of the best alternatives to Hydro Flask
Yeti Hopper Coolers: Biggest Brand

If you're researching coolers chances are you have heard of Yeti coolers before as they are the biggest and most well known brand.
Their soft sided coolers are similar to Hydro Flask in a lot of ways but are actually slightly better. Click here to read my full write up of Hydro Flask vs Yeti Hopper soft coolers.
They are more durable, using a 840D nylon compared to Hydro Flasks 420D nylon, and they perform better and keep ice 0.5-1.5 days longer.
They have tote versions, backpack versions and smaller boxy versions called the Yeti Hopper Flip.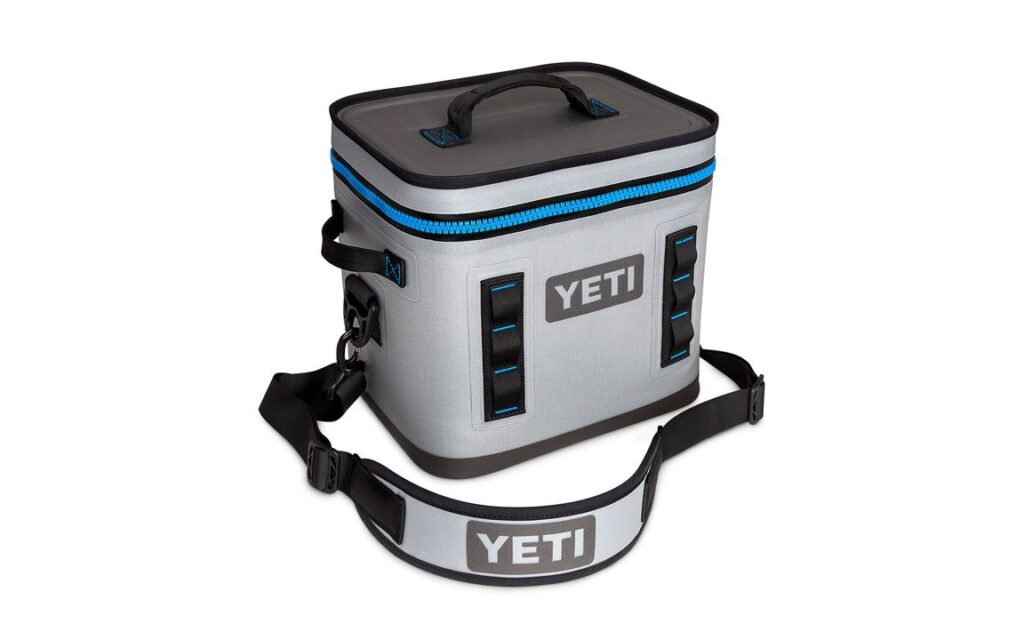 See latest price of all Yeti soft sided coolers at Amazon
RTIC Soft Pack Coolers: Value For Money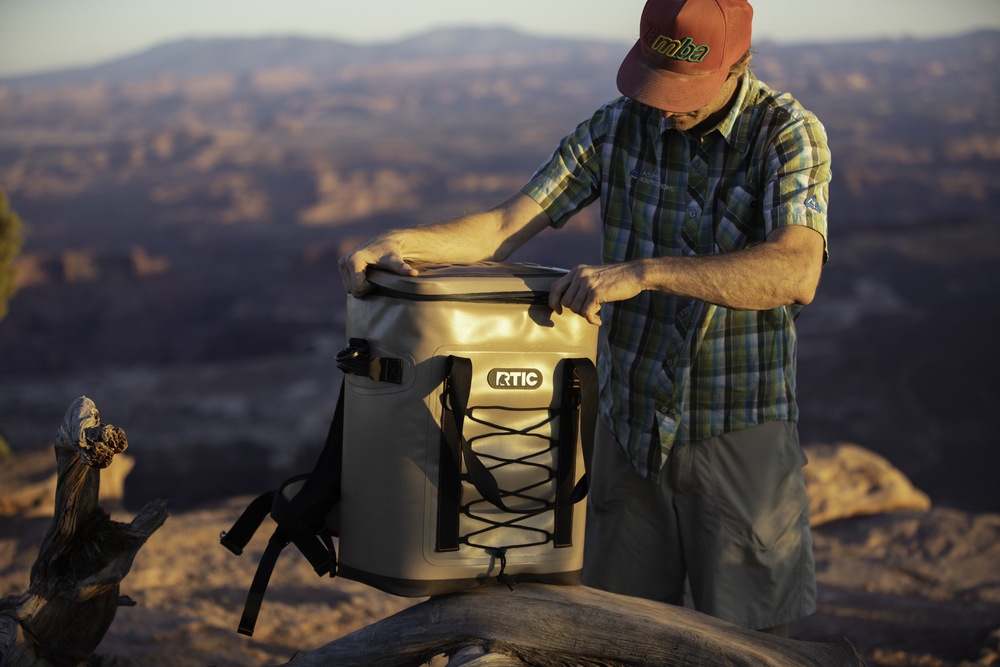 RTIC Soft Pack coolers are a more affordable option compared to Hydro Flask and Yeti.
They also have more insulation and can keep ice longer than most over soft sided coolers. See my full write up on RTIC Soft Pack coolers and how they compare to Yeti.
The downside with RTIC is that they are slightly less durable and only come with a 1-year guarantee.
But you could save yourself up to $100 or more.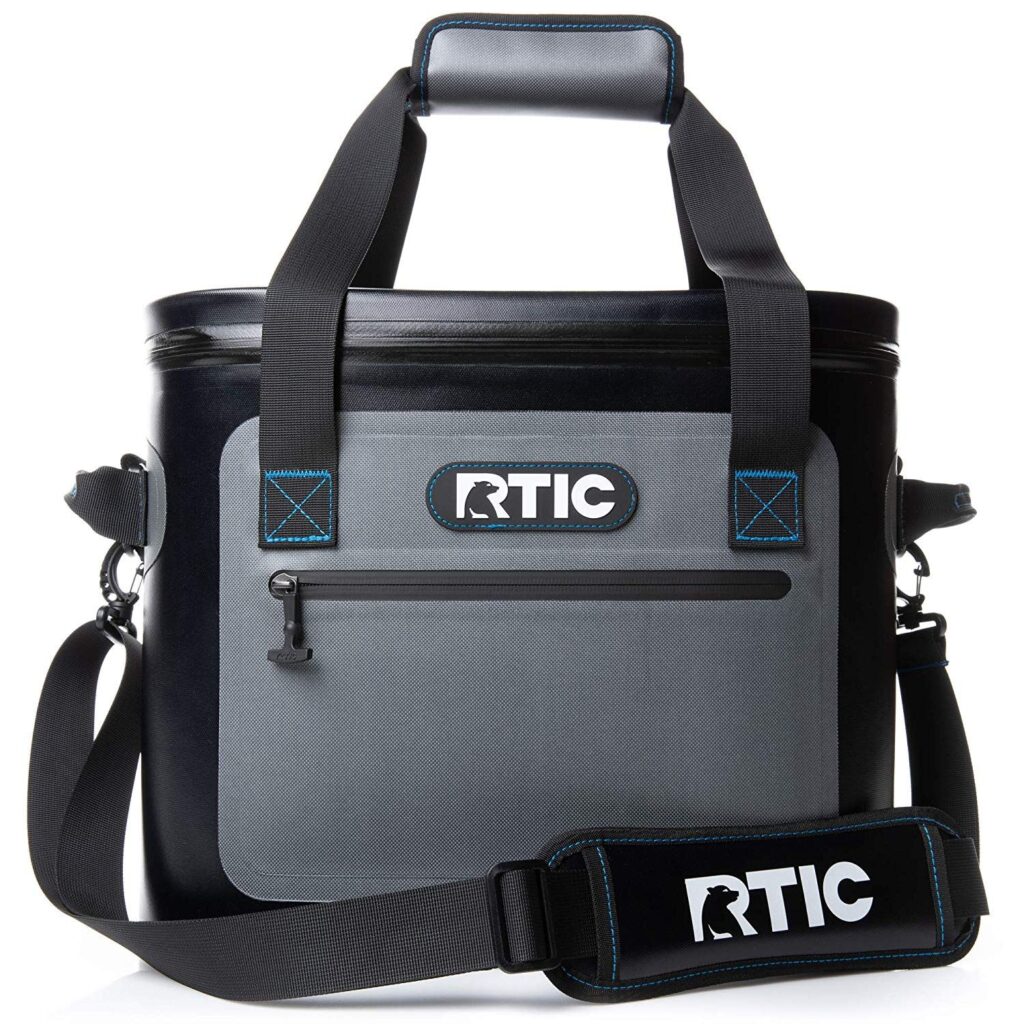 See how cheap RTIC Soft Pack coolers are at Amazon, it's actually a bit shocking
Engel HD30: Best Ice Retention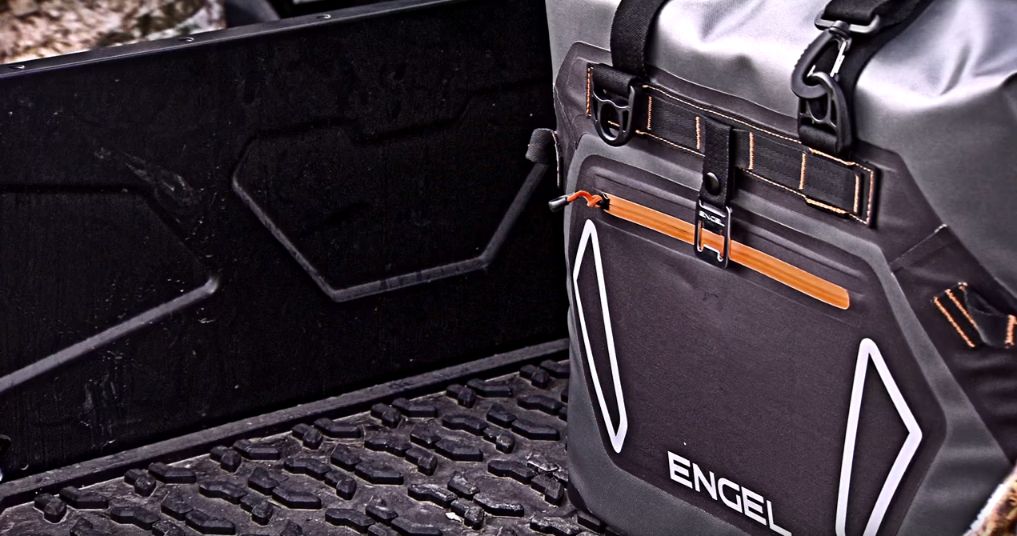 When it comes to ice retention no soft sided cooler can beat the Engel HD30.
Their unique combination of thick insulation and vacuum technology allows them to keep ice up to 4.5 days. See how the Engel HD30 compares to Yeti here.
This cooler really is in a league of it's own when it comes to ice retention and it is also just as durable as the Yeti.
It comes in one large size and is a more affordable option and will save you some move compared to Hydro Flask. The design isn't quite as sexy but the performance is incredible.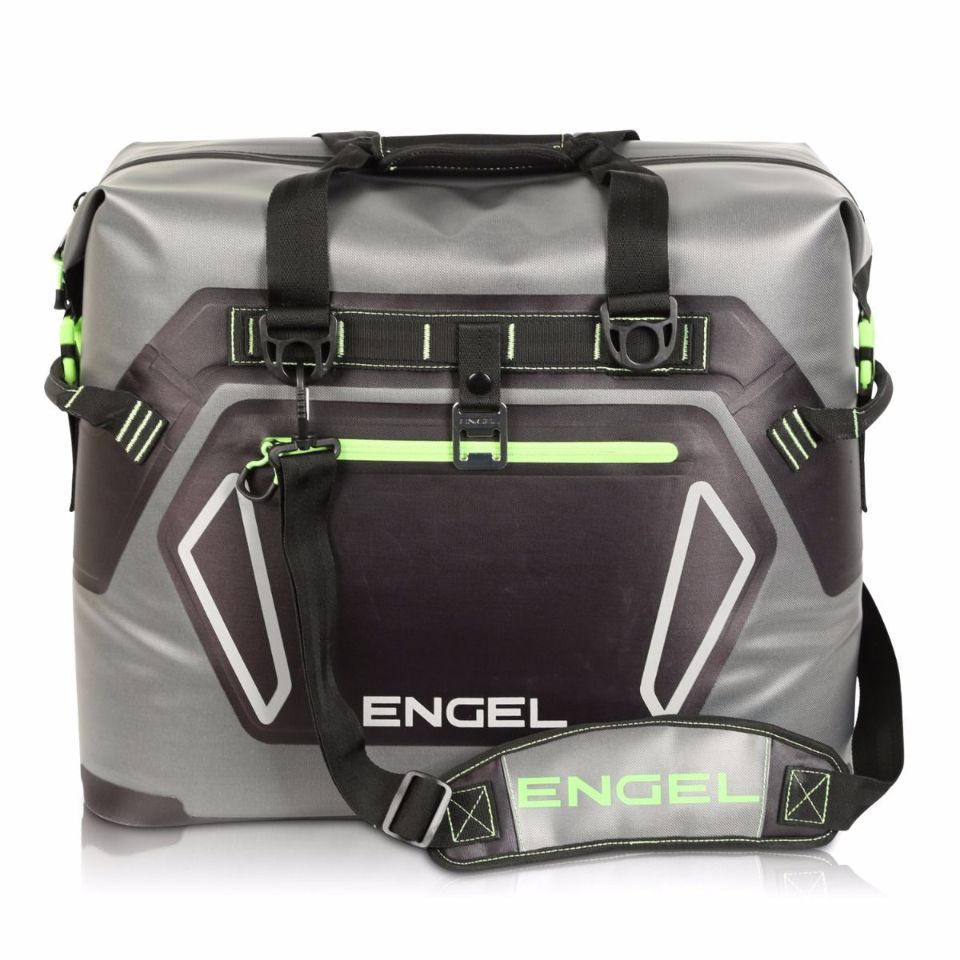 See latest price of Engel HD30 at Amazon
Should You Buy a Hydro Flask Unbound Cooler?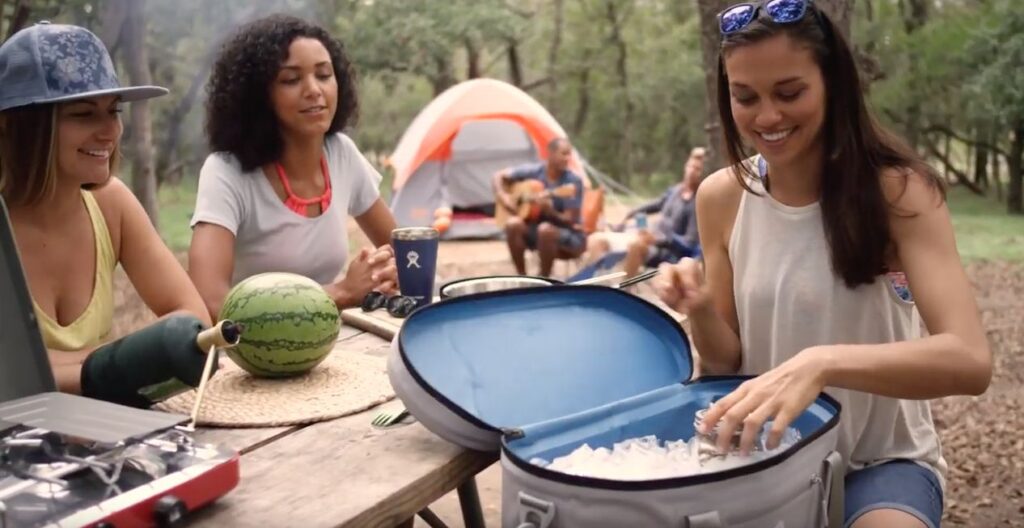 Hydro Flask Unbound coolers are good quality, durable lightweight coolers that will hold ice for about 1-2 days.
They are backed by a 5-year guarantee and come in a bunch of fun colors. Their design is really nice and they have a lot of great features.
Overall, these are really good coolers and I wouldn't tell anyone not to buy them.
It then really comes down to personal preference and budget. If you like the Hydro Flask coolers then get one. If you prefer Yeti or Engel then get one of those. If you need to save some money try and RTIC Soft Pack.
Hydro Flask is definitely up there as one of the best soft sided coolers, I just wish the ice retention was a little bit better.
Still, this is a good cooler and should last you years.
If you're interested in buying a Hydro Flask cooler then click my affiliate link below to be taken to Amazon where you can see current pricing as. well as size and color options. I also think you get free shipping on orders of Hydro Flask coolers from Amazon.