Having a soft cooler with a hard inner liner helps to make the cooler leakproof and it makes it much easier to clean. There are only a few brands of coolers that have hard plastic liners and some of them are better than others.
Below is my list of the best soft coolers with hard in a liners. While these coolers are decent quality they are all quite affordable coolers which is great for someone on a budget but it means you're not going to get the best performance from these coolers.
Cooler brands like Yeti, Pelican and Engle can hold ice for over 3 days and are made with extremely durable materials that can last years of abuse and still keep going. Click here to see my list of the best soft sided coolers for ice retention performance.
The coolers below that have hard inner liners are not as good as the expensive brands and if you want a high-performance cooler you'll likely need to get a cooler without a hard inner liner.
Why Get a Cooler With a Hard Inner Liner?
There are a few reasons to consider soft coolers with hard liners instead of soft coolers that don't have these inner plastic containers.
Makes The Cooler Leakproof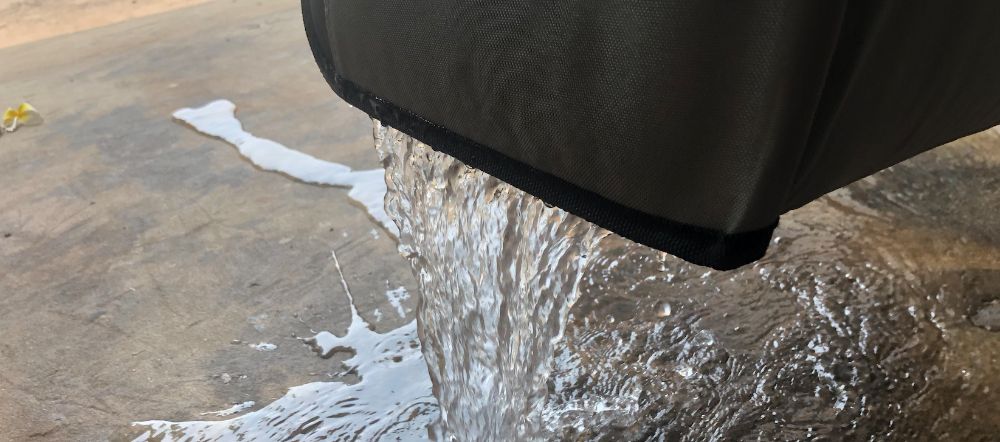 Having a hard interior plastic container means the cooler is going to be completely leakproof and no water is going to lead through the seems of the cooler. It's like having water in a plastic bucket, no water is going to come out the bottom of that plastic bucket unless it gets cracked.
Some coolers without hard liners, especially the cheaper coolers, have a tendency to leak. This can be very frustrating when it leaks and wet your car seats or drips down your clothes and makes you wet.
Makes The Cooler Easier To Clean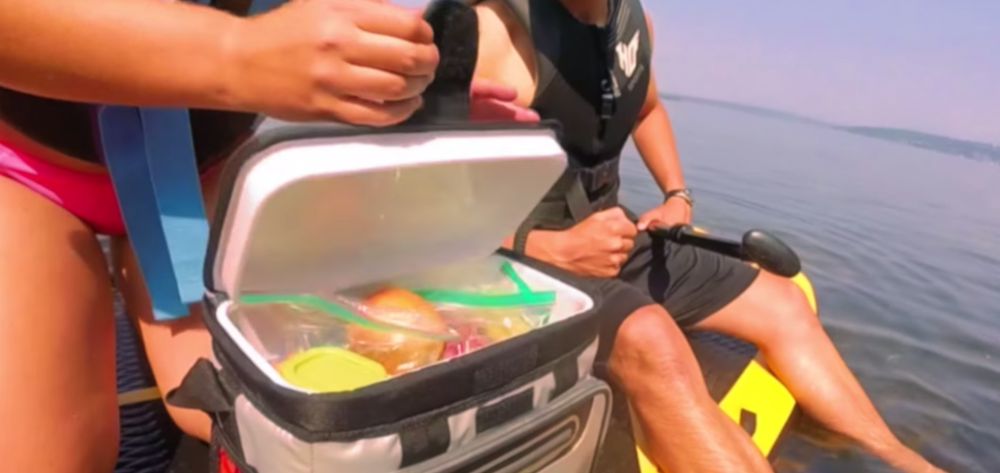 Another great benefit of having a removable hardliner is that it is really easy to clean. There are no little seems or crevices or other little places for food or sticky drinks to get stuck in.
You can simply remove the hard liner and wash it in the sink or wash it with the hose and it's also so much easier to dry then when you clean a soft sided cooler that doesn't have a hard liner.
Is Less Likely To Get Moldy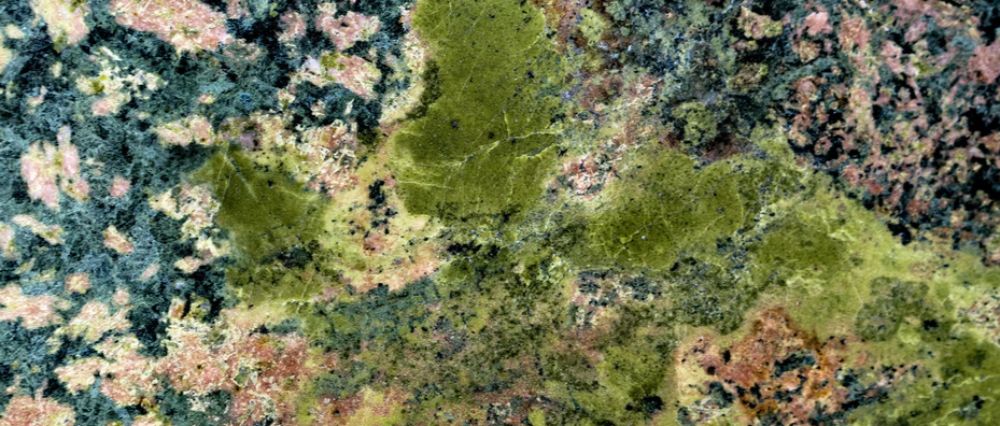 A hard inner liner adds to the durability and longevity of your cooler because your cooler is less likely to get moldy. Mold tends to form in the corners and seems of coolers as these are hard to clean properly and hard to dry properly.
However, a hard plastic container is easy to clean and easy to dry and once dry you can put it back in your cooler and it won't gather mold.
1. Under Armour Soft Sided Cooler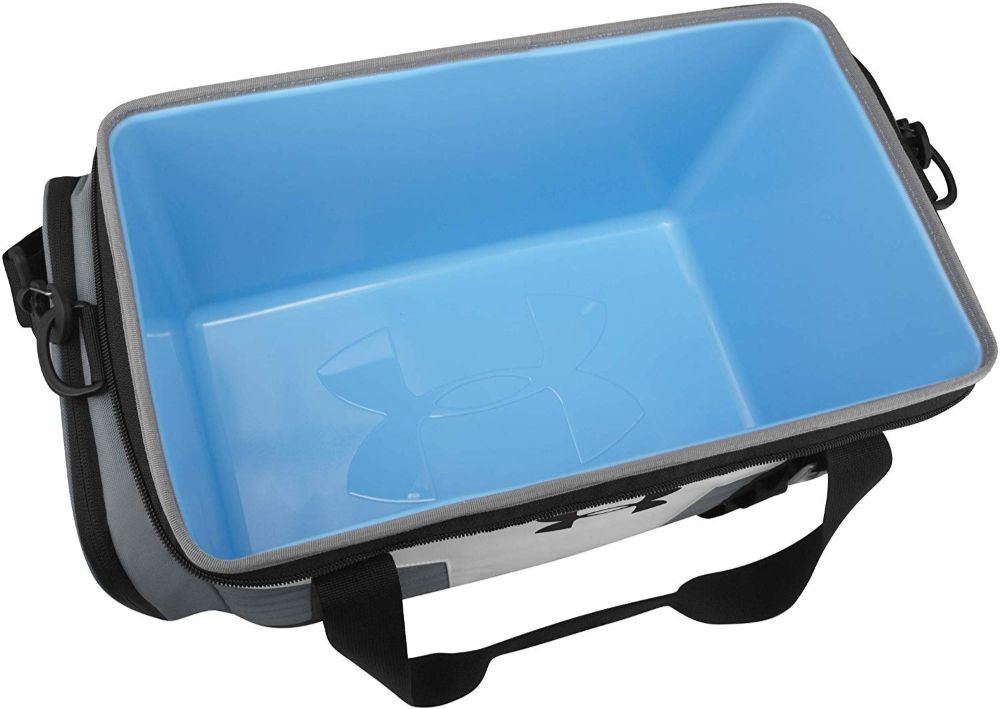 The Under Armour soft cooler Is my pic for the best soft sided cooler with a hard liner because it has the most features, is made by a reputable brand and has a good build quality.
The cooler comes in 3 different sizes – 12 can, 24 can and 36 can – and the exterior is made of tough nylon with the base of the cooler having a coating on it that repels dirt, helping to keep the cooler clean.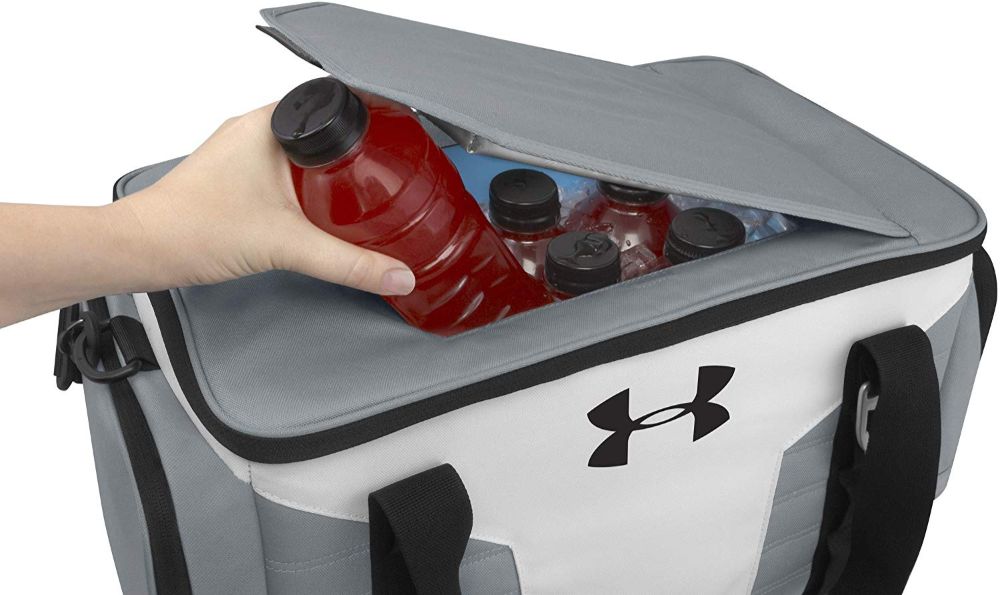 The cooler has both a main top zipper as well as a quick access magnetic opening that you can quickly open and close when you just want to get a drink out of the cooler.
It also has to side zipper pockets for storing items you want to keep dry and it has fence hooks which is a really cool feature that I haven't seen in any other coolers. These fence hooks allow you to hang your cooler on a wired fence so it doesn't have to sit on the floor.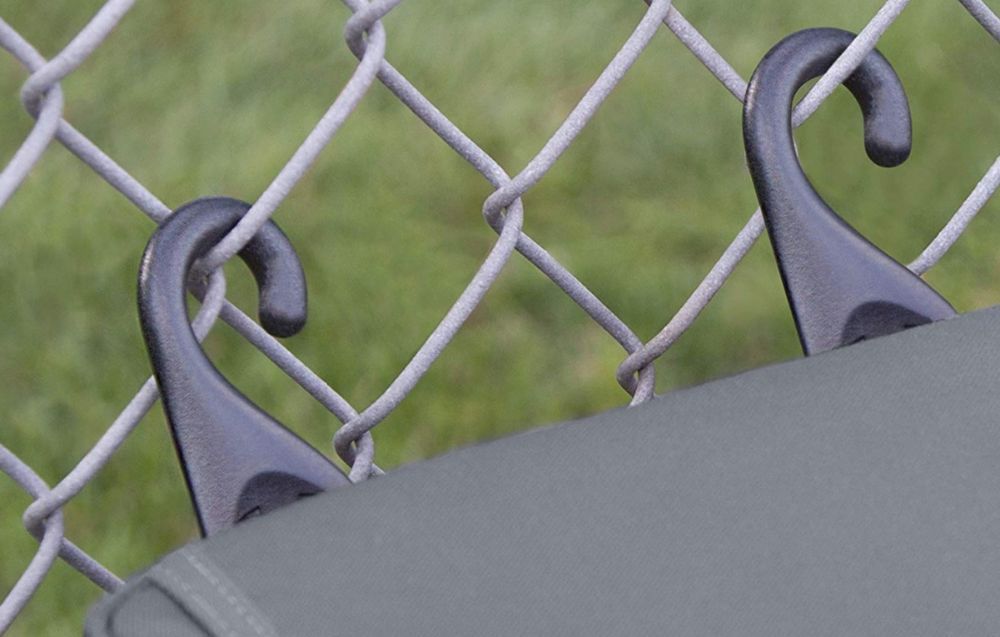 It comes in 4 different colors – black, royal blue, white/grey and green – and has a removable shoulder strap as well as duffel style carry handles making it extremely portable and easy to carry around.
It has loops on the front of the cooler for attaching carabiners or other molle style accessories.
The insolation in this cooler is fairly thin and the hard inner liner of the cooler is made from a thin blue plastic. This cooler won't hold ice for multiple days at a time but it will hold us long enough for a ballgame, a picnic or an afternoon at the beach. You can expect about 3 to 6 hours of ice retention on hot days with up to 12 hours advice attention on more moderate days.
This cooler is extremely highly rated on Amazon with lots of different reviews and the feedback of this cooler is overwhelmingly positive.
To see the latest prices, colour options as well as customer reviews of this cooler at Amazon click the links below: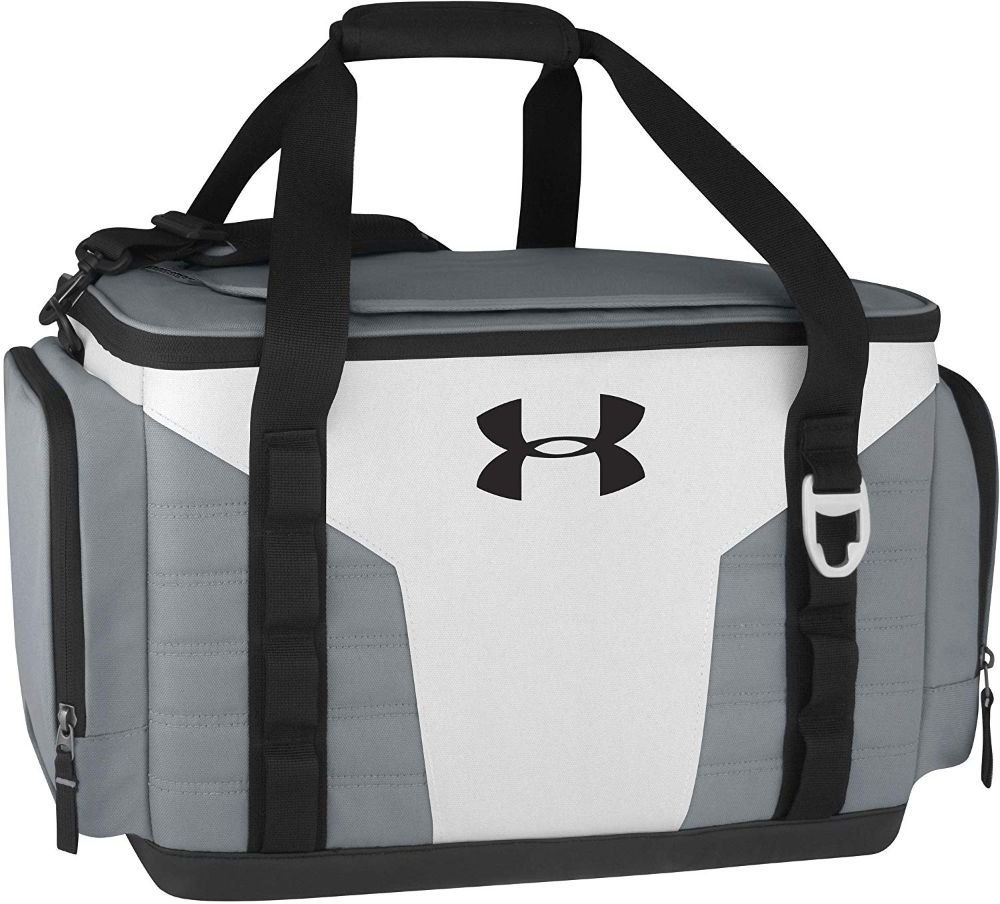 Click here to see the latest price of the Under Armour soft cooler at Amazon
2. Coleman Soft Cooler
The common soft cooler is an affordable and practical soft sided cooler that is great for your lunch or for outings where you need a portable cooler to carry with you.
This cooler features bungee cords on the lid for strapping down extra items you want to carry. It also has a large front zipper pocket for storing items you wish to keep dry as well as two side mesh pocket for extra storage.
Inside the cooler you have a hard plastic liner that is removable for easy cleaning. You also have a mesh pocket inside the lid of the cooler two separate items and keep them away from the ice.
This cooler features a removable shoulder strap and comes in three different sizes.
Again the installation on this cooler is quite thin and you can expect about 3 to 6 hours of ice retention on hot days and up to about 12 hours of ice retention on cooler days.
One of the really good things about this cooler is its price. It is extremely cheap compare to some other coolers on the market so if you're on a tight budget then this is a great cooler to consider.
To see just how affordable this cooler is at Amazon click the links below: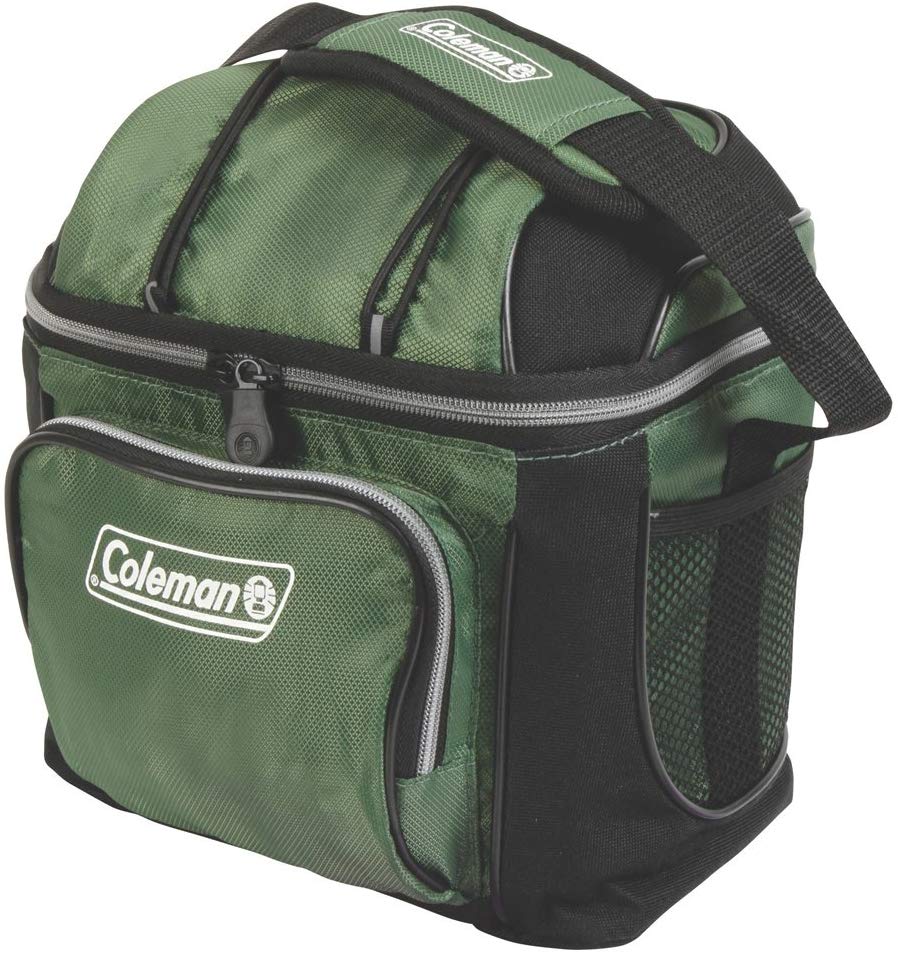 See the latest price of Coleman soft cooler at Amazon
3. Arctic Zone Titan Deep Freeze Zipperless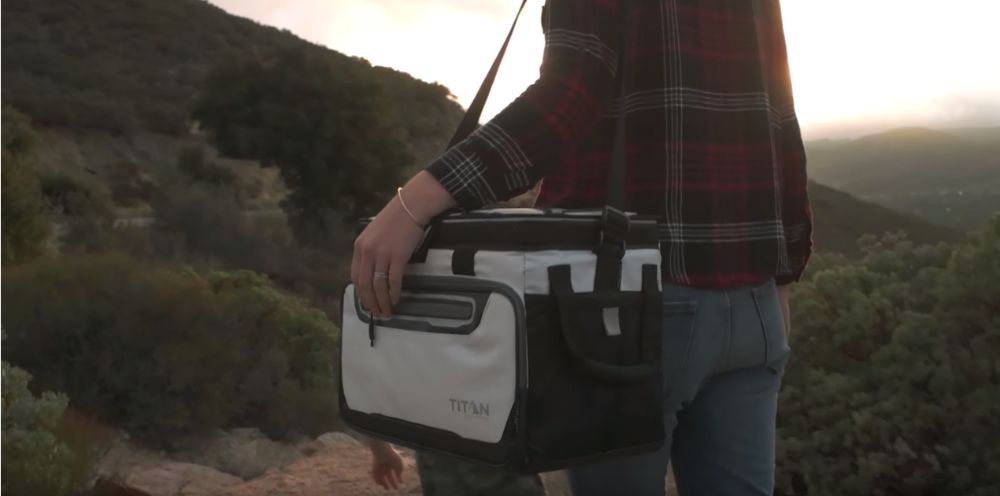 The Titan Deep Freeze cooler comes with a unique zipperless opening that is held into place with velcro as well as the friction of the plastic.
It has a hard plastic interior that is removable for easy cleaning and it also has hard plastic on the inside of the lid, allowing the lid to close firmly.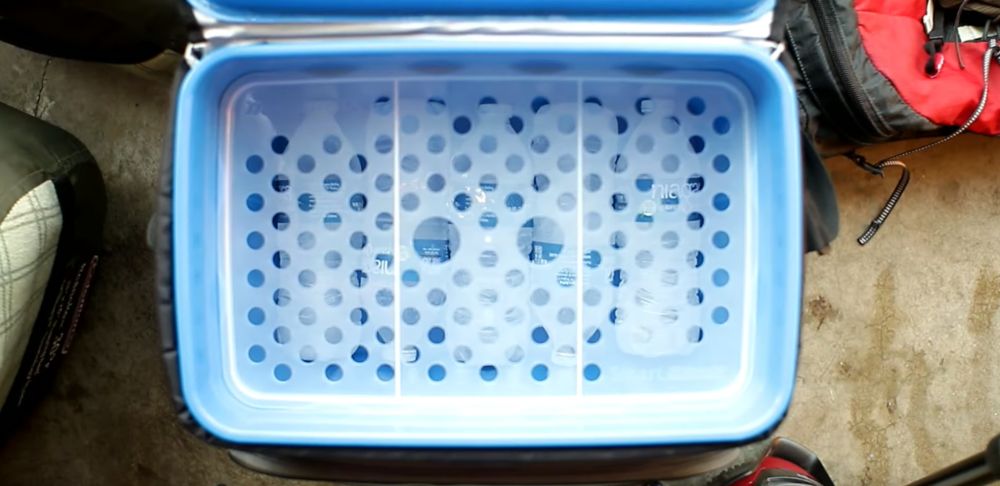 What I really like about this cooler is that it also comes with a plastic dry shelf so you can keep items up and out of the ice/water and stop them from getting wet. Click here to read my full write up on the Titan Deep Freeze zipperless cooler.
It also features external pockets as well as mesh side pockets for storing extra items.
It has an adjustable bungee chord on the lid as well as side carry handles and a removable shoulder strap. Click here to read my full Titan Deep Freeze cooler review to see all the details and whether or not I recommend this cooler.
My Dad owns this cooler and he loves his.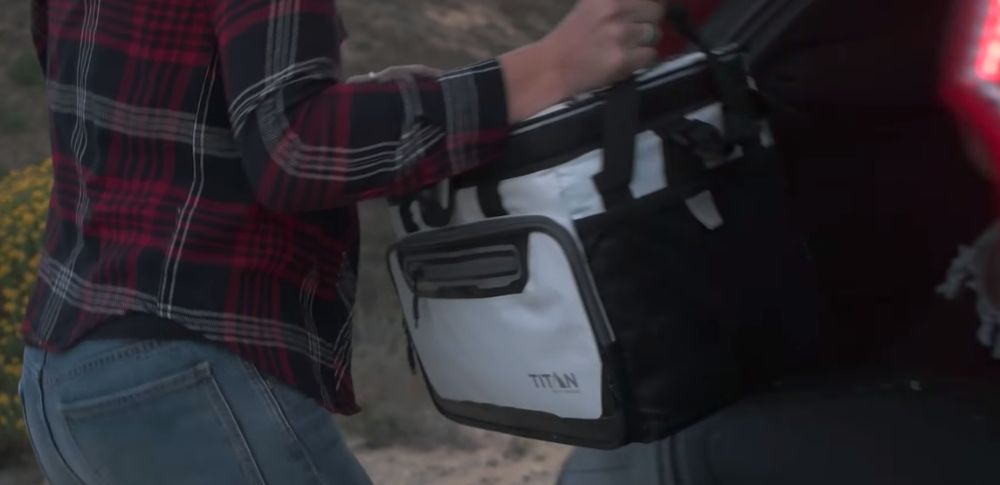 It has thin insulation and can hold ice for about 3-12 hours depending on the size, the weather and how much ice you use.
Overall it's a decent cooler for the price and the zipperless opening makes opening and closing the cooler much easier than coolers with zippers.
To see the different sizes, color options and the latest prices of these coolers (they are pretty cheap) click the links below: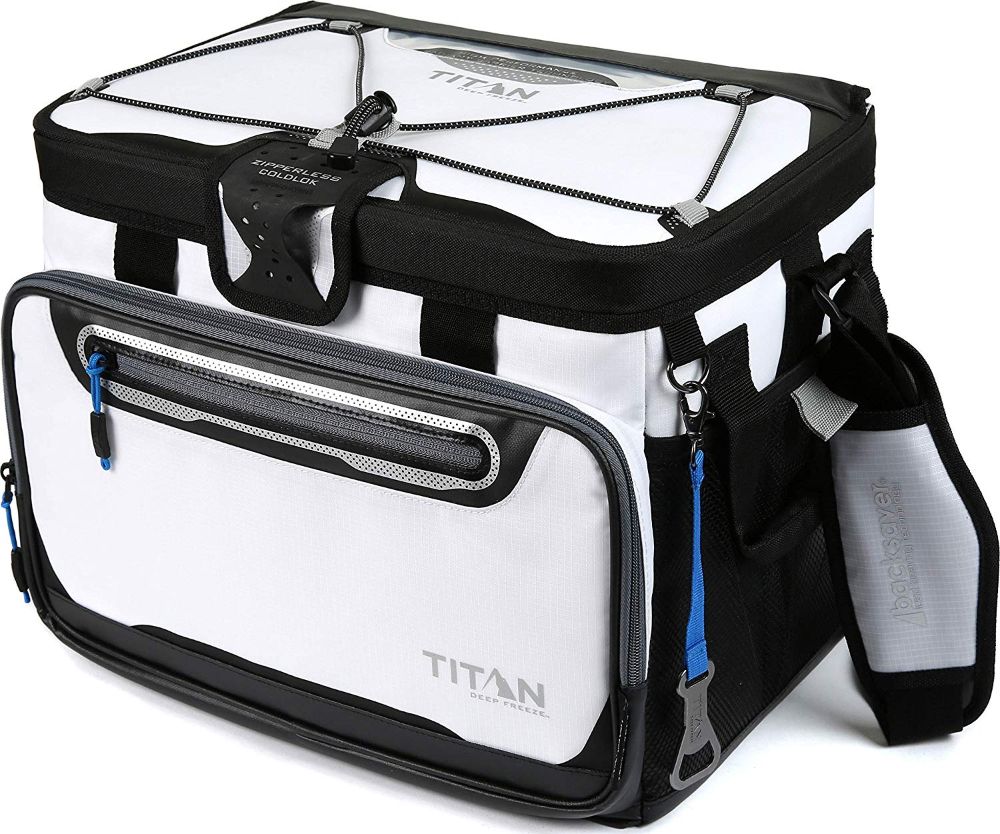 See the latest prices of Titan Deep Freeze coolers at Amazon
4. Igloo HLC 24 Marine Soft Sided Cooler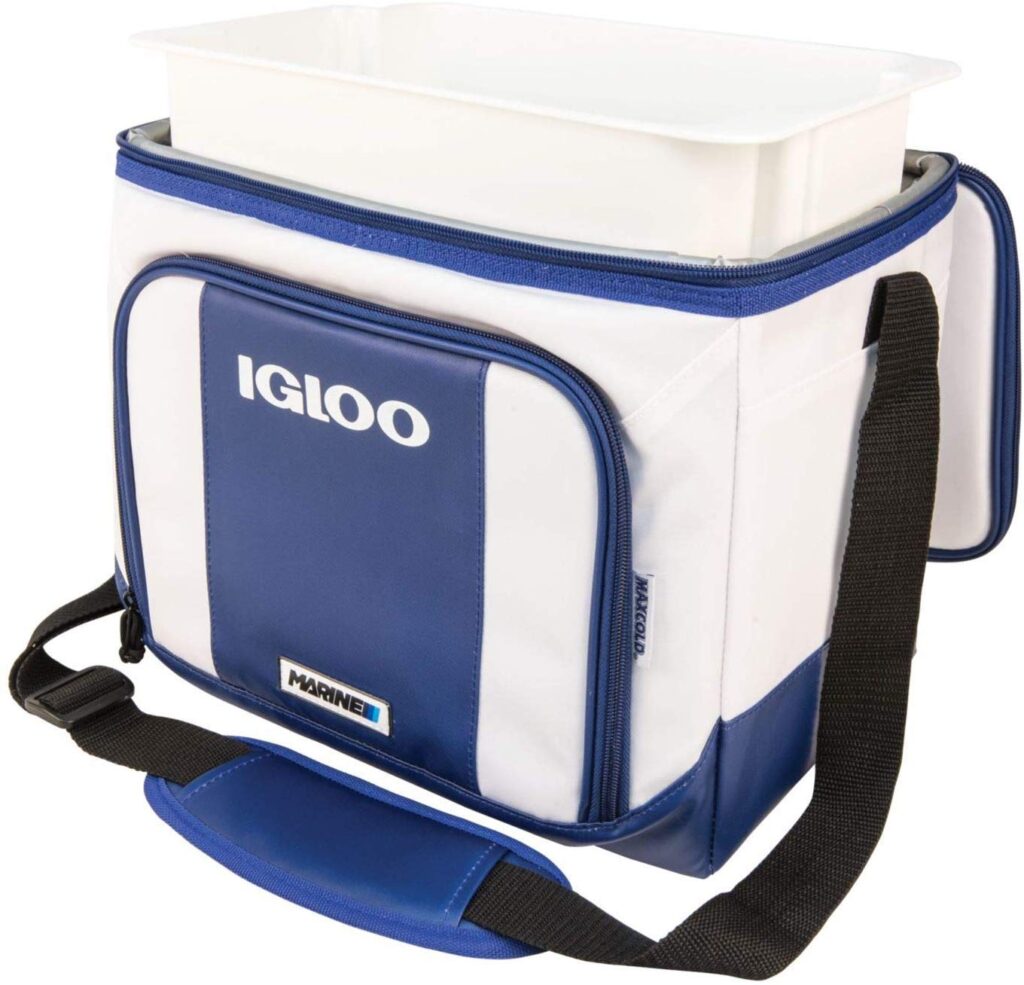 The Igloo HLC24 (HLC stands for Hard Lined Cooler) Marine Soft Sided cooler has a stylish design and also features the easy open magnetic lid like the under armour cooler.
It's made from 600 denier polyester with a TPE coating to make it stronger and more resistant to water and dirt.
It has a easily removable hardliner that also has slots for Max cold ice bricks.
It has a front pocket for storing dry items. The front pocket is quite large and you can fit a decent amount of stuff in there. It also has a removable shoulder strap for easy hands-free carrying.
He claims to have 25% more insulation to hold ice longer, but it doesn't say what it is comparing itself to. The installation is still pretty thin and I would expect less than a days worth of ice retention from this cooler.
It sells for very affordable price and overall it's a good budget cooler. To see the latest price of this cooler click the link below: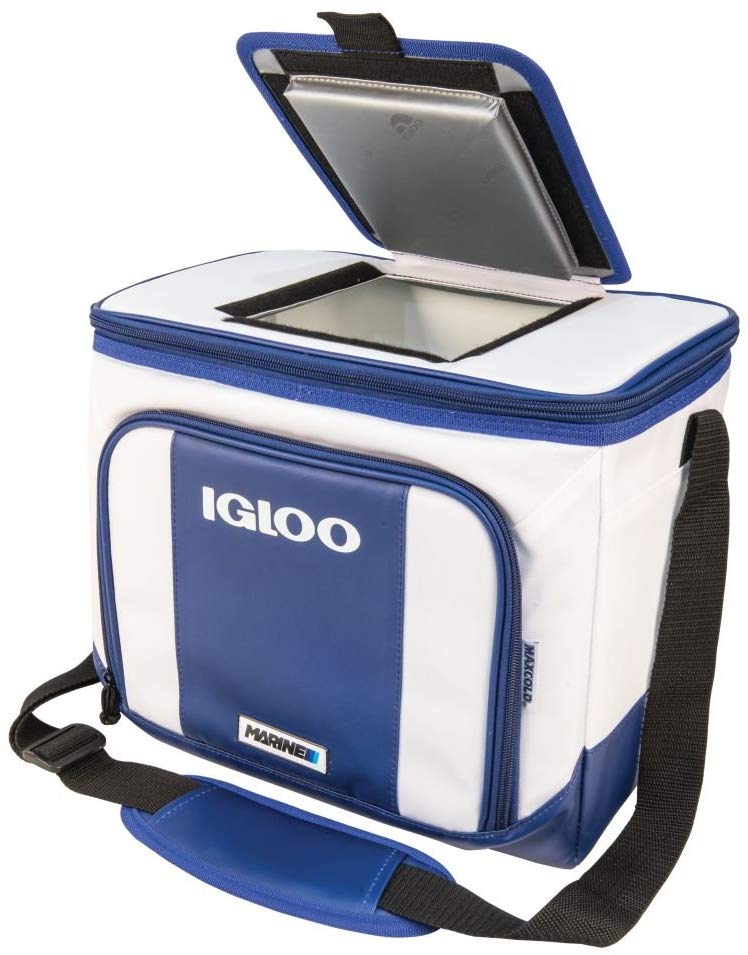 See the latest price of the Igloo HLC 24 Marine cooler at Amazon
5. Coleman 42- Can Soft Cooler with Wheels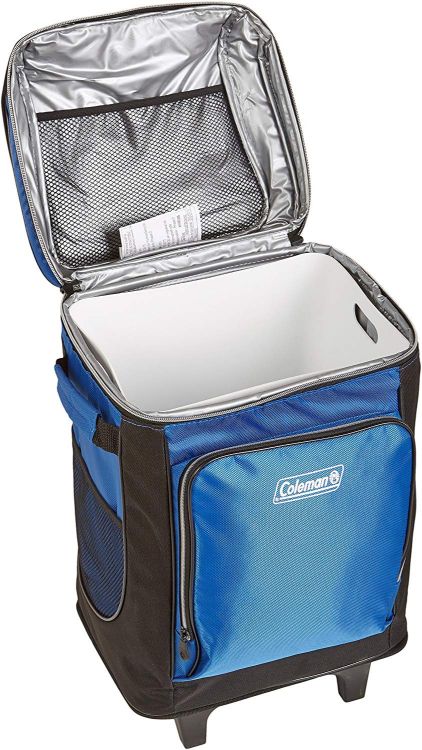 The common 42 can soft cooler has a large removable liner that helps the cooler keep its shape but also makes the cooler leakproof and easy to clean.
This is the only soft sided cooler with a hardliner that also has wheels. Click here to read about the best soft sided coolers with wheels.
It has a suitcase style telescopic handle that pulls up so you can pull the cooler along on its wheels and then packed away when you reach your destination. The wheels are tough and durable but they aren't quite large enough to use on sand. They work fine for most hard ground surfaces.
On the outside of the cooler you have a large external pocket as well as two mesh side pockets. On the inside of the cooler lid is another pocket for separating items from the ice in the cooler.
This cooler also features two side handles for easier caring, has a bungee cord on the lid for storing extra items and this seems a heat welded together to make them stronger.
The hard inside plastic container makes this cooler leakproof when standing up but water can leak out of the zipper during transport so you need to be careful.
Like the other coolers in this list it has thin insulation that isn't amazing. I would expect less than a days worth of ice retention from this cooler.
I was actually a bit shocked at how affordable this cooler was compare to other coolers on this list that don't have wheels. So it's definitely worth checking out because it offers good value for money.
To see the latest price of this cooler click the link below: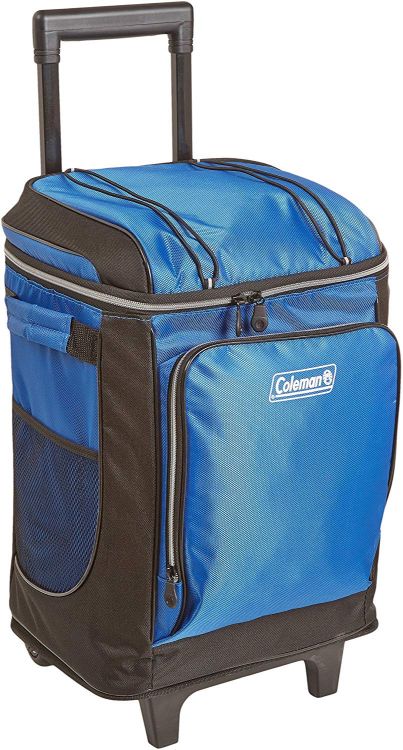 See just how affordable the Coleman 42-can soft wheeled cooler is at Amazon
Which Of These Soft Coolers With Hard Liners Suits You Best?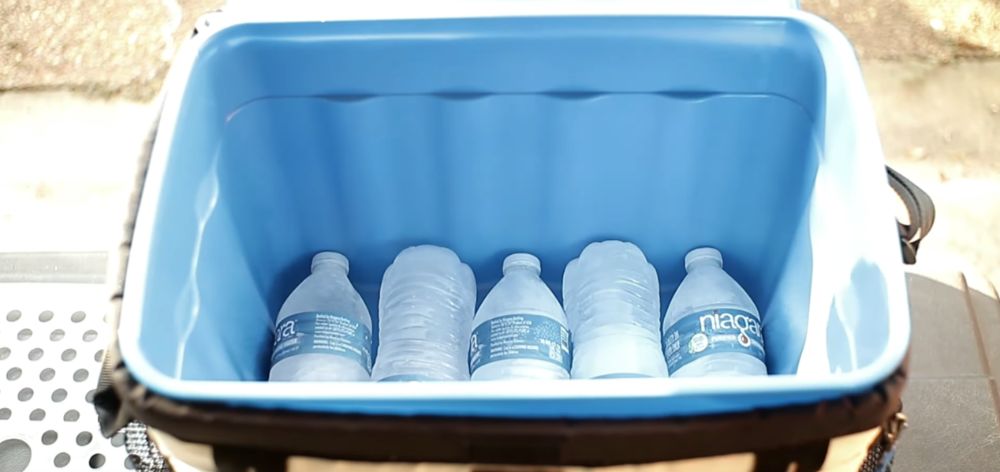 There you have a few different options for soft sided cooler is with hard liners.
There aren't that many options available out there as most of cider coolers don't have plastic inner containers. I do wish I was able to show you a more expensive cooler with better performance that also has a hard inner liner but unfortunately these don't seem to exist.
Ultimately you should choose the colour that you like best, that has the features that you like and that is within your budget.
If you're open to coolers that don't have hard inside liners then I suggest reading my full list of the best soft sided coolers for the money as there are some pretty great options on there.