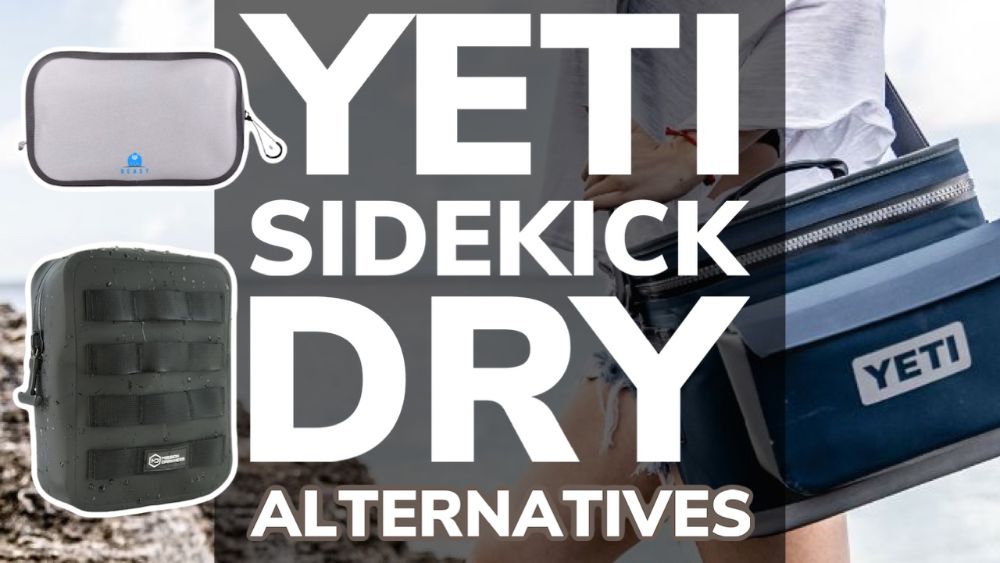 The Yeti SideKick Dry is a completely waterproof bag/pocket that attaches to the outside of Yeti Hopper coolers. It's an absolutely awesome product but it's also pretty expensive for a small dry bag.
Given Yeti soft coolers don't come with any pockets and not everyone wants to drop $50 on the SideKick Dry I wanted to see what other options were out there as cheaper or different alternatives.
The best alternative to the Yeti SideKick Dry is the Beast Cooler Dry Bag which is waterproof, durable, has internal pockets and can attach to Yeti soft coolers via velcro straps. Alternatively, the Cosmos Storage Bag with carabiner hook is a cheap alternative.
While there are some good alternatives to the Yeti SideKick Dry ultimately the SideKick Dry is the best option out there if you can afford it. It's completely waterproof, extremely durable and backed by Yeti's 3 year warranty.
What is the Yeti SideKick Dry?

This cooler bag is of the most durable and compact waterproof accessories on the market.
I'd love to say there was an option out there that was just as good as Yeti's SideKick Dry but sells for cheaper but unfortunately this isn't the case.
The Yeti SideKick Dry was particularly designed to keep small accessories like phones, keys, wallet and other items safe from the elements while you are enjoying the great outdoors.
With interior mesh pockets to help you organize the aforementioned accessories, the Yeti SideKick Dry is 100% waterproof and ultra-durable. The new version has a magnetic seal (like the Yeti M30) and then folds over and velcros into place.
This pouch has been uniquely designed to attach onto Yeti Soft Coolers, backpacks and bags. A lot of customers use this separate to the coolers as well just as a small portable dry bag.
5 Best Alternatives to the Yeti SideKick Dry
While there are only a few direct competitors to this accessory, they are worth considering for your next camping adventure.
1. BEST ALTERNATIVE: Beast Cooler Dry Goods Bag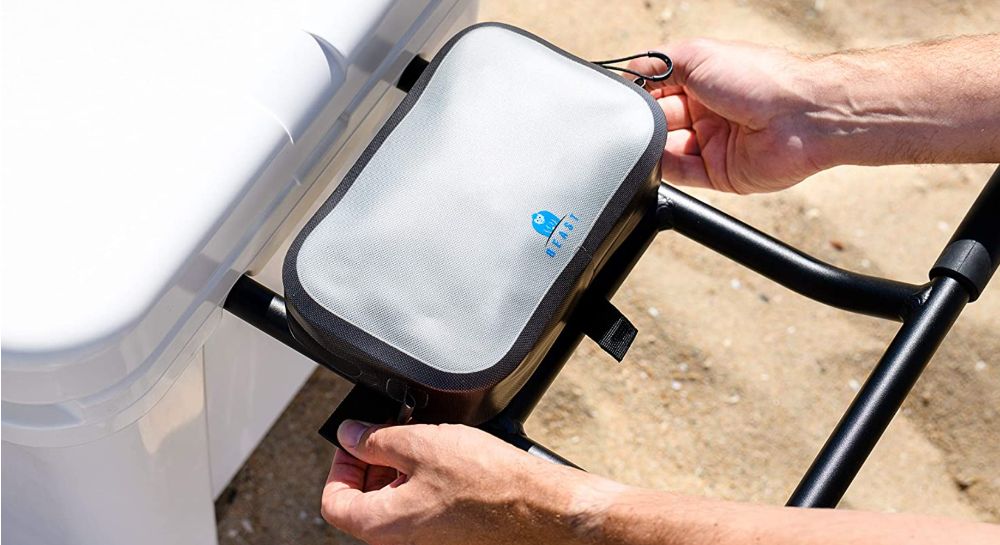 The Beast Cooler Dry Goods Bag is designed specifically for compatibility with the Yeti Haul Coolers, though can also be attached to the Yeti soft sided cooler with a bit of creativity.
This product, like the Yeti SideKick Dry, is designed to keep your accessories accessible, secure and dry.
The velcro straps, though easily attachable to the Yeti Haul Coolers, can be repurposed for the Soft Side Coolers and attach to the hitchpoint grid touch points.
It may not be as secure as the Yeti SideKick Dry, though is an option for those who have both the Haul and Soft Side Coolers.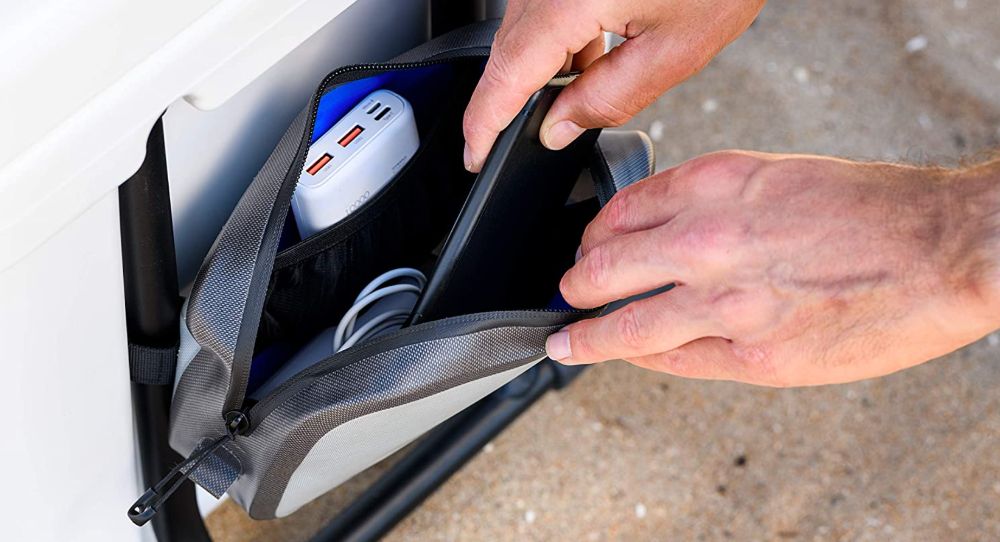 You'll save around $20 or so compared to the SideKick dry and you'll still get a good alternative which does much of the same thing.
Some negative reviews on Amazon have talked about their order arriving and it's not being the quality they expected, but there are also a bunch of positive reviews as well.
I couldn't find the company's website to contact them for more details. It looks like they exclusively sell through Amazon at the moment.
See the latest price of Beast Dry Goods Bags at Amazon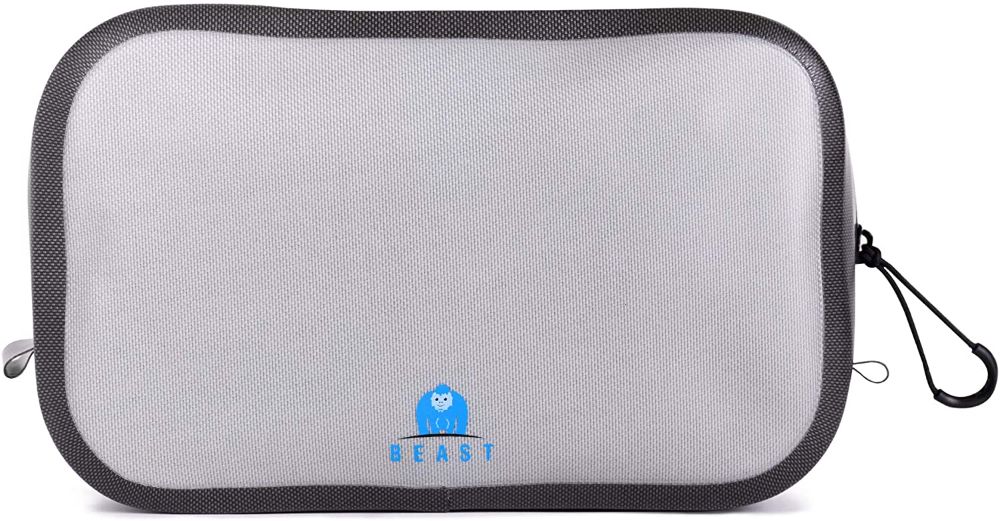 2. AFFORDABLE OPTION: COSMOS Storage Bag with Carabiner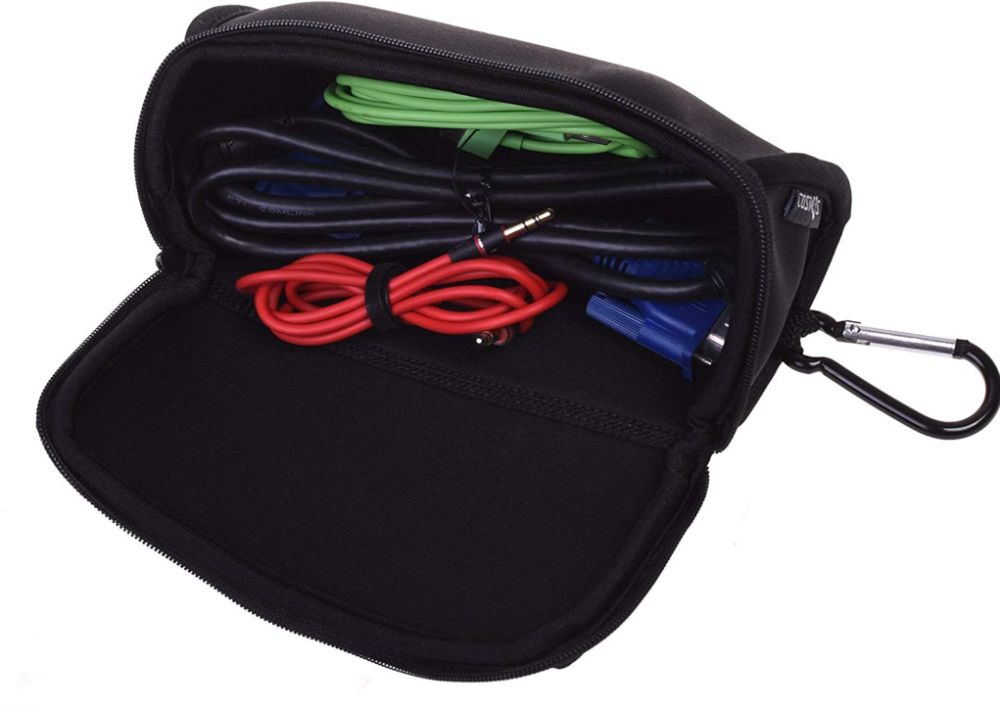 The Cosmos Storage Bag is a small pouch that sells for under $10 and comes with a carabiner clip which allows you to connect it onto your Yeti soft cooler or even onto your hard cooler.
It's not waterproof like the SideKick Dry and isn't the same quality, but if you're just looking for a small bag to keep knick knacks at the beach or on your next adventure then this is an easy and cheap option.
You could even buy a couple of them and have a few pockets.
To be honest any little bag that can attach to something with a carabiner will do the trick.
See the latest price of Cosmos Storage Bag at Amazon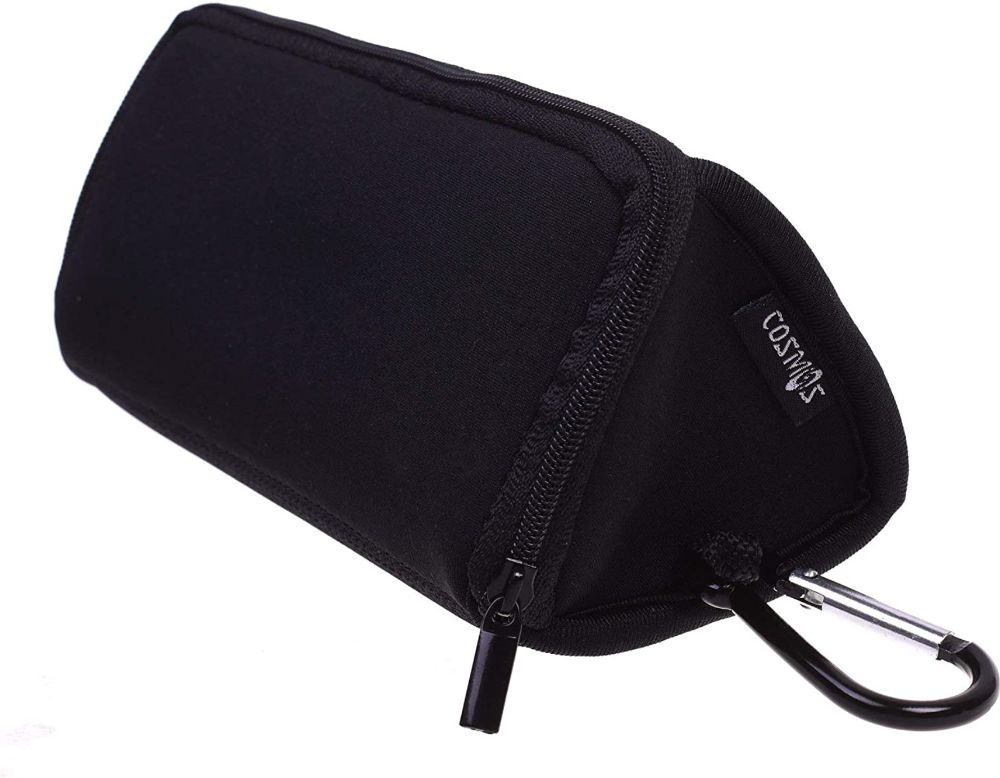 3. Mission Darkness Dry Shield MOLLE Faraday Pouch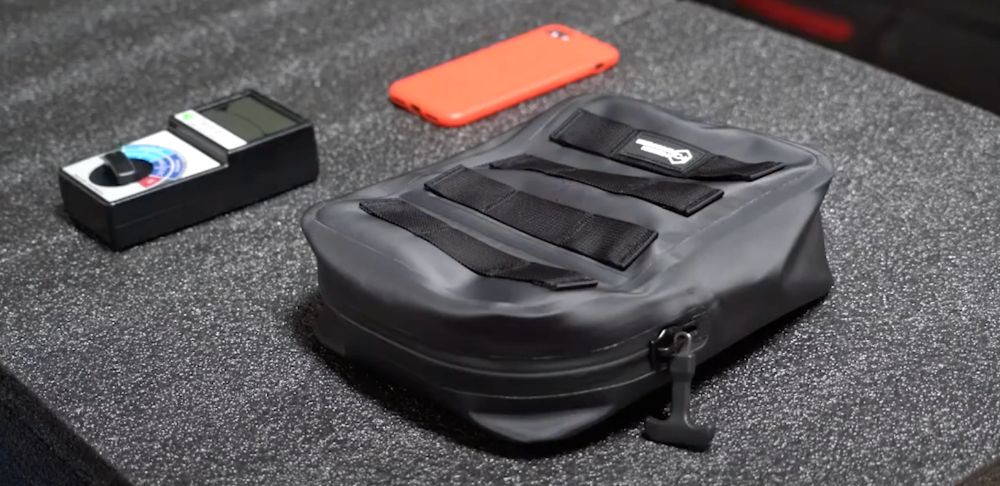 If you're specifically after something waterproof and high quality but for some reason want to steer away from Yeti products then the Mission Darkness Dry Shield Faraday Pouch is the next level up from the SideKick Dry.
It's waterproof AND signal proof, for those who are looking to block wireless calls and keep electronic devices enclosed to prevent hacking, spying and more.
A benefit of this product is that it can be completely submerged in water, as it has watertight and air tight outdoor zippers.
The Mission Darkness Dry Shield MOLLE Faraday Pouch comes with an attachment strap, which provides you with the ability to attach to any bag, backpack, cooler and more.
You can strap it onto the Yeti cooler using the Molle strap on the back of the bag. However, Yeti's "HitchPoint Grid" isn't quite the same as Molle so the bag would end up sideways.
I don't see this as a giant deal and it's great that it can also attach onto any Molle equipped bag, but this could be a deal breaker for some.
The Mission Darkness Dry Shield MOLLE Faraday Pouch comes in at a higher price point than the Yeti SideKick, though offers lifestyle alternatives for those who are interested specifically in the ability to block wireless signals and have safety and security with watertight zippers.
See the latest price of the Mission Darkness Molle Faraday Pouch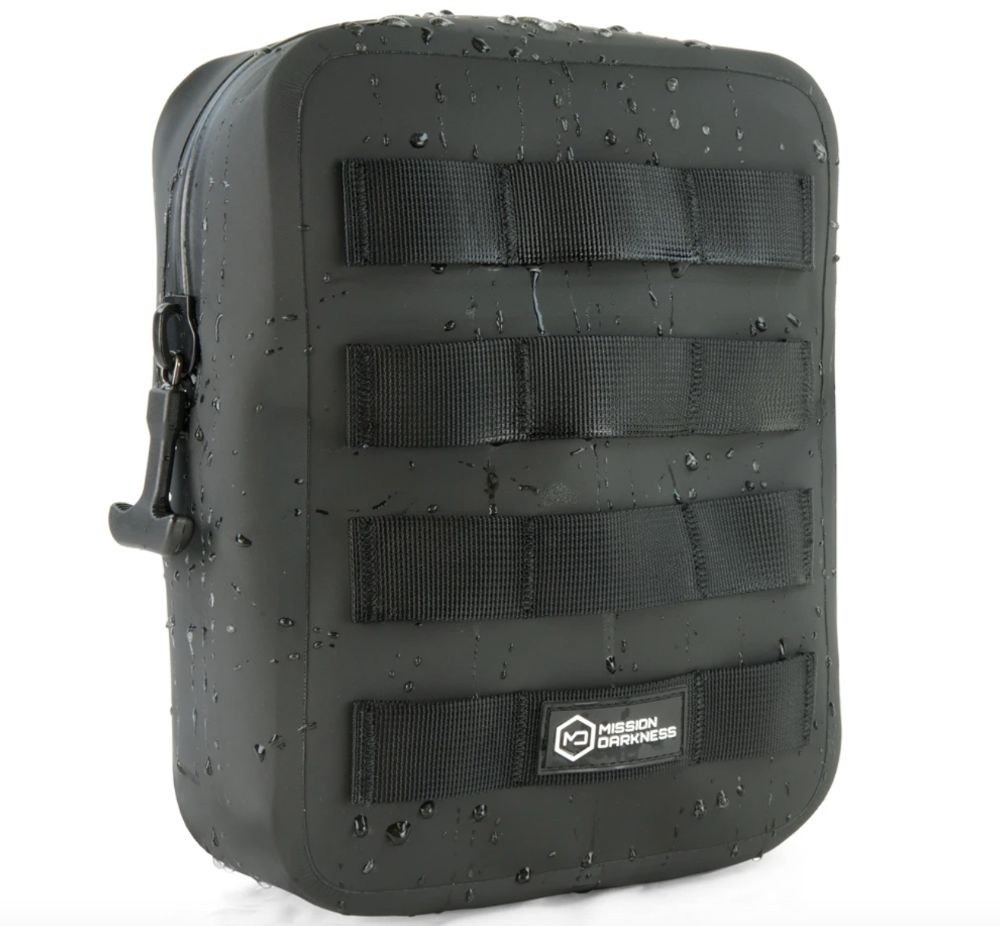 4. Orca Tactical MOLLE Utility Pouch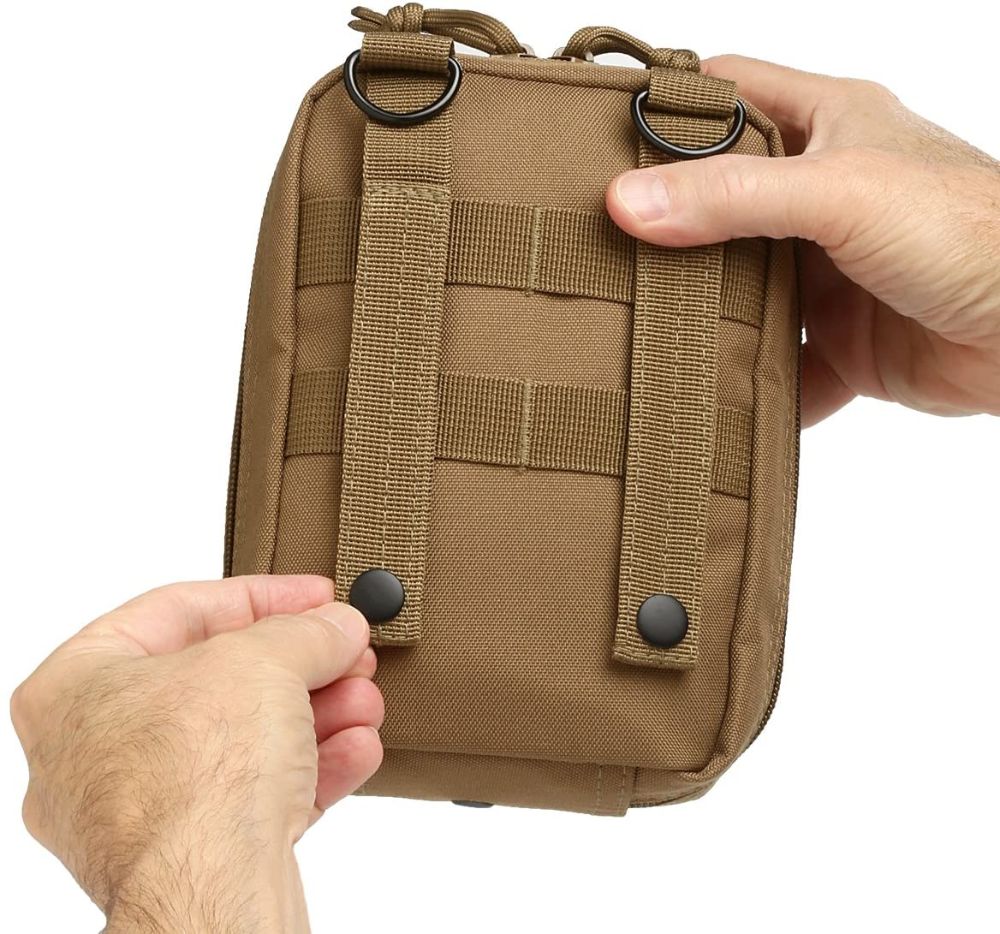 Utility pouches, like this Orca Tactical MOLLE, provide spacious main pockets and a dependable exterior, with straps on the back of the pouch that are perfect for attaching to Yeti Soft Coolers.
While the product isn't waterproof, it is water resistant and scratch proof, so if you are embarking on that adventure or if you have a spillage while at the campsite, your interior accessories, like your phone, keys and other potentially damaging products. will be protected.
It's just not going to be protected from full submersion, but let's face it for most of us that's rarely going to happen.
Yeti HitchPoint Grid isn't designed for Molle products so the pouch will be sideways on your Yeti, but this can still work quite well.
See the latest price of the Orca Tactical Molle Bag at Amazon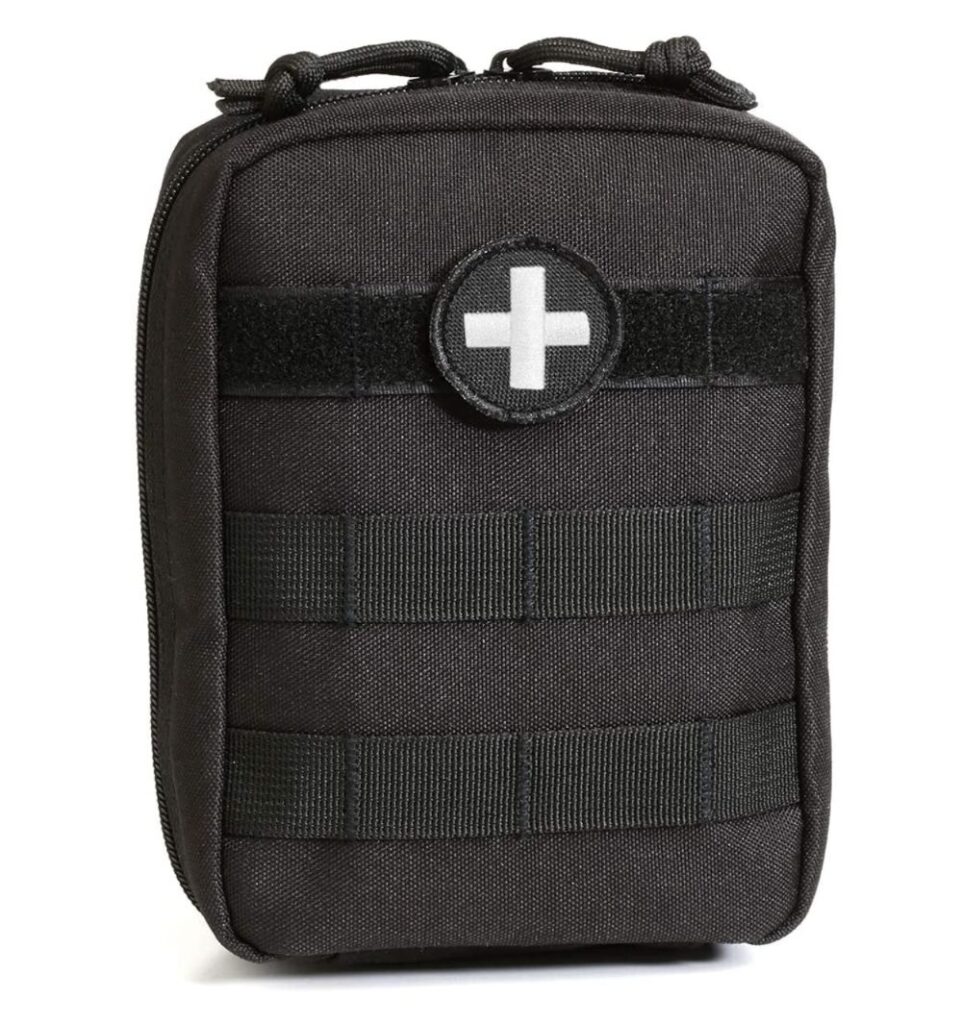 5. Yeti DayTrip Lunch Bag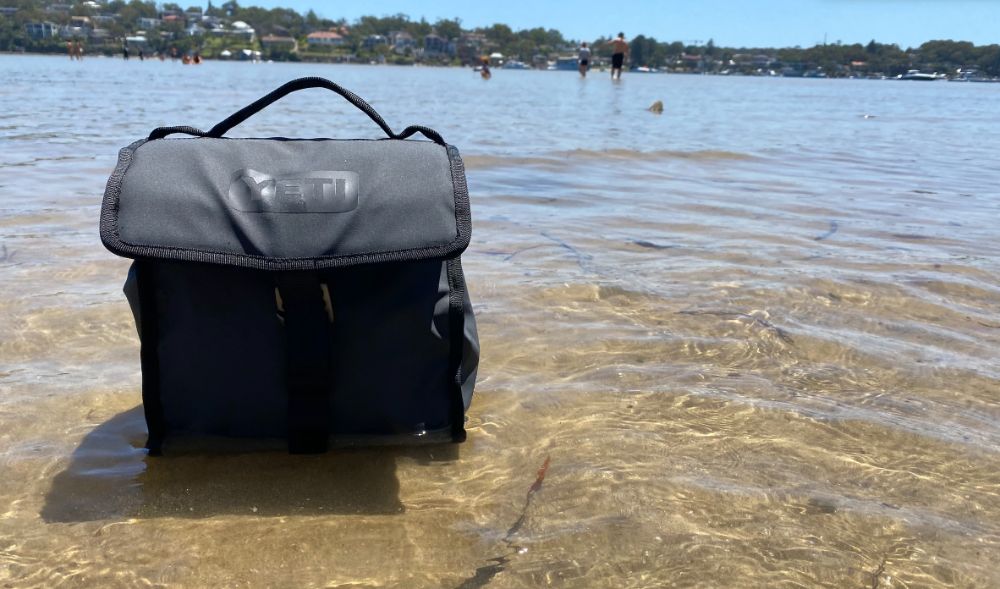 While it seem ridiculous to me to write this as one of the best alternatives to the current Yeti SideKick Dry it's actually true.
The Yeti DayTrip Lunch Bag is one of the most expensive lunch bags on the market. But holy moly is it good.
I bought mine about 6-12 months ago and originally just bought it for review purposes for this site. But since then have ABSOLUTELY fallen in love with it.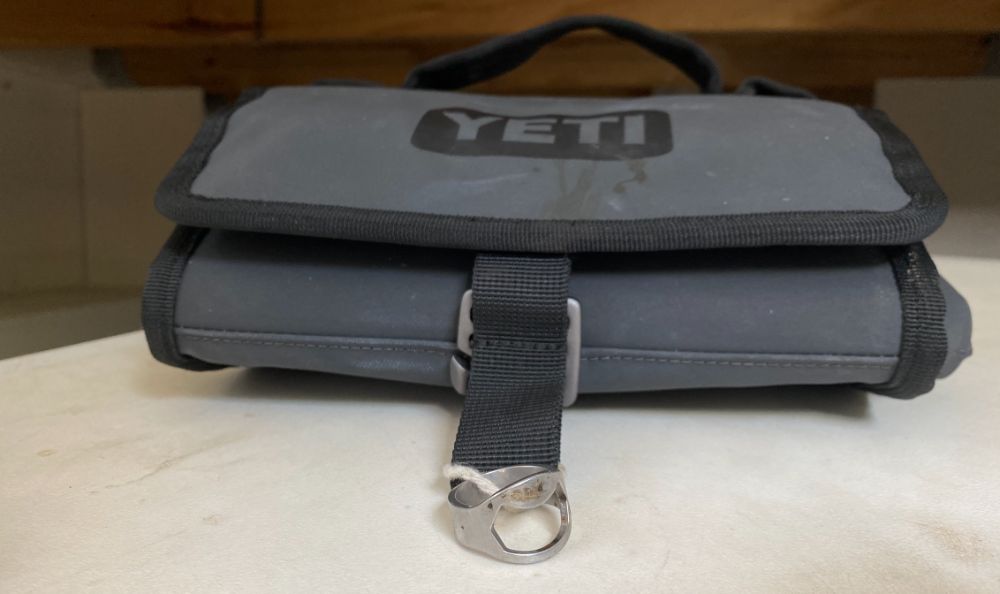 It folds down small if you don't have much stuff or it can expand and become larger if you're got a lot of stuff to keep cool or keep dry.
It's waterproof and I've used it to store both beers and my phone/wallet when out paddle boarding.
It doesn't attach onto another Yeti cooler but you could place it inside a larger Yeti cooler and it would keep everything inside it dry.
See the latest price of the Yeti DayTrip at Yeti.com
(or compare to price of the Yeti DayTrip at Amazon)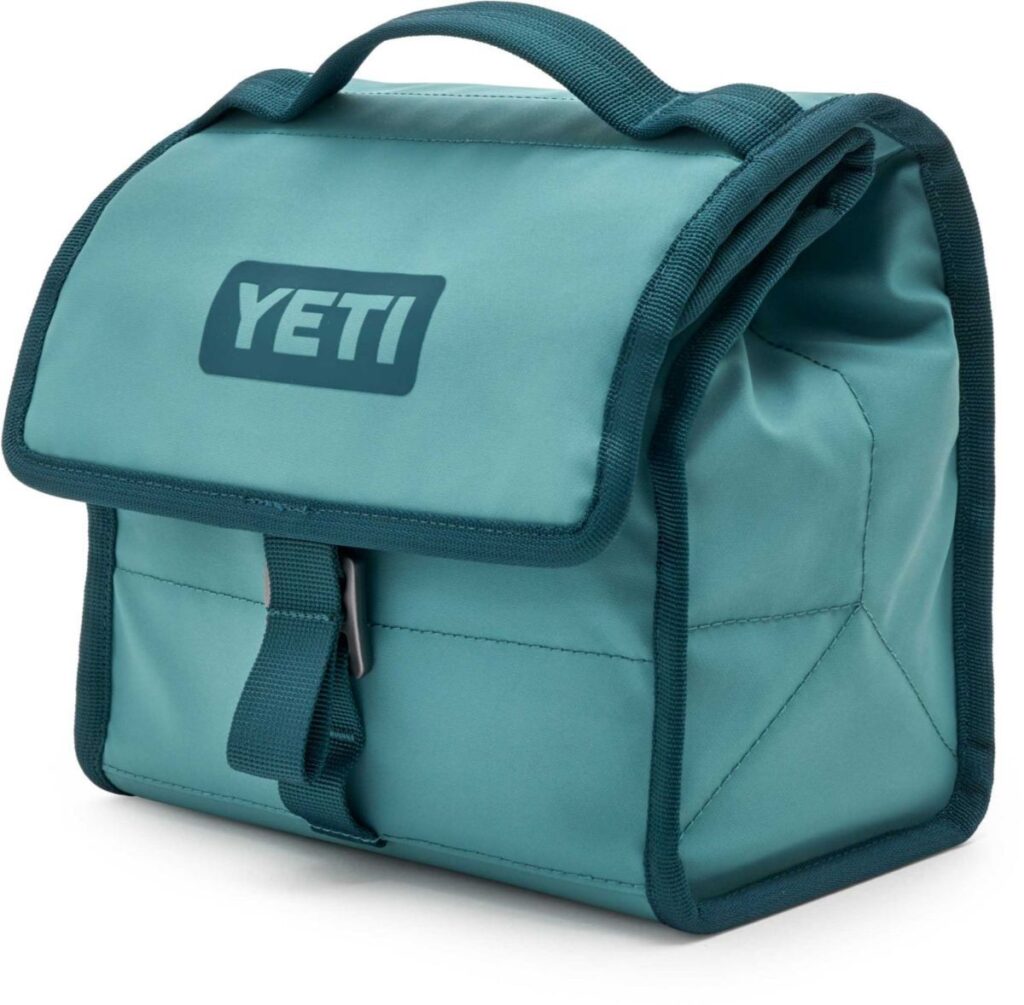 While there are good alternatives on the market, I recommend investing in the Yeti SideKick Dry.

Honestly, there aren't many alternatives to the Yeti SideKick Dry. It's a pretty unique product being completely waterproof, extremely durable and perfectly designed to attach to a Yeti soft cooler.
There just isn't a lot out there and the options that are out there aren't quite as good as the Yeti SideKick Dry.
While Yeti is expensive, their products are high quality and last ages. So for this reason I keep recommending them even though there are some cheaper options available.
See the latest price of the Yeti SideKick Dry at Yeti.com
(or compare to latest price of the Yeti SideKick Dry at Amazon)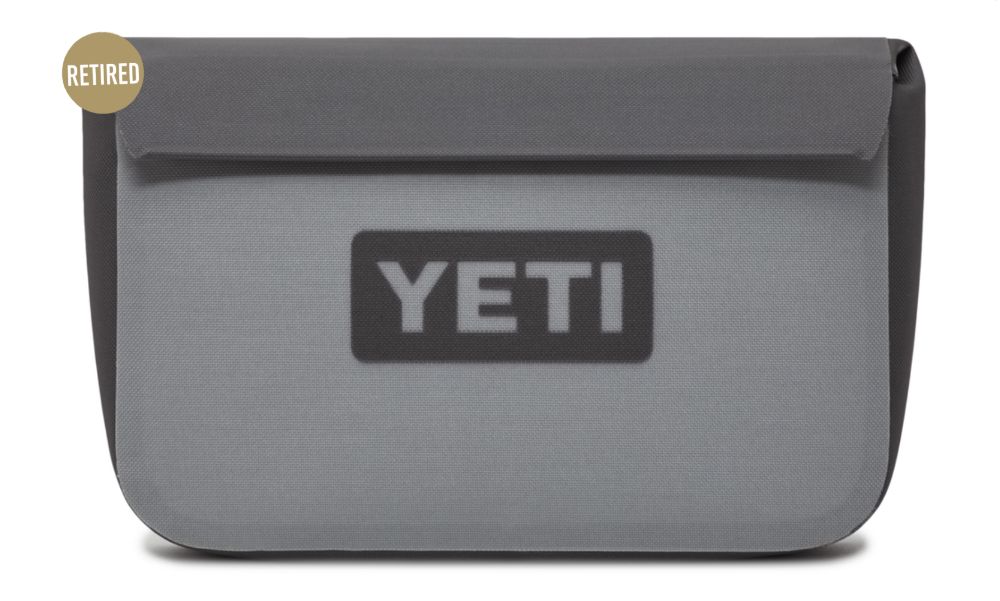 Overall, the Yeti SideKick Dry is an excellent option for camping and day trips alike.
It is an ideal accompaniment to the Yeti Soft Coolers and, although availability online can be a challenge, is worth the time and investment.
Enjoy the benefits of this popular, often hard-to-find waterproof gear bag for your next adventure.