Hydro Flasks are up there with the best insulated water bottle brands, and I always recommend them to family and friends looking for a new bottle. I love their shape and style and the brand is really fun with their wide variety of colors.
They also have a lifetime warranty and are free from lead which makes them worth the extra money (in my humble opinion).
The only downsides to them are that they're expensive and dent fairly easily. So, is the denting normal? 
It's normal for Hydro Flasks to dent after regular use or drops/bumps because their outer walls are made from thin stainless steel. Small dents and scuffs won't affect their performance.
However, Hydro Flasks have double-walled insulation, and if a dent breaks the vacuum seal, it won't maintain your liquid's temperature as it should. You can prevent dents and chips by investing in a silicone boot or sleeve, or a bottle sling. 
A dented Hydro Flask is usually nothing more than an eyesore, but thankfully dents and chips are easily preventable. 
More extreme dents can cause issues with the insulation and this has personally happened to me with one of my Hydro Flask bottles.
Why Do Hydro Flasks Dent So Easily?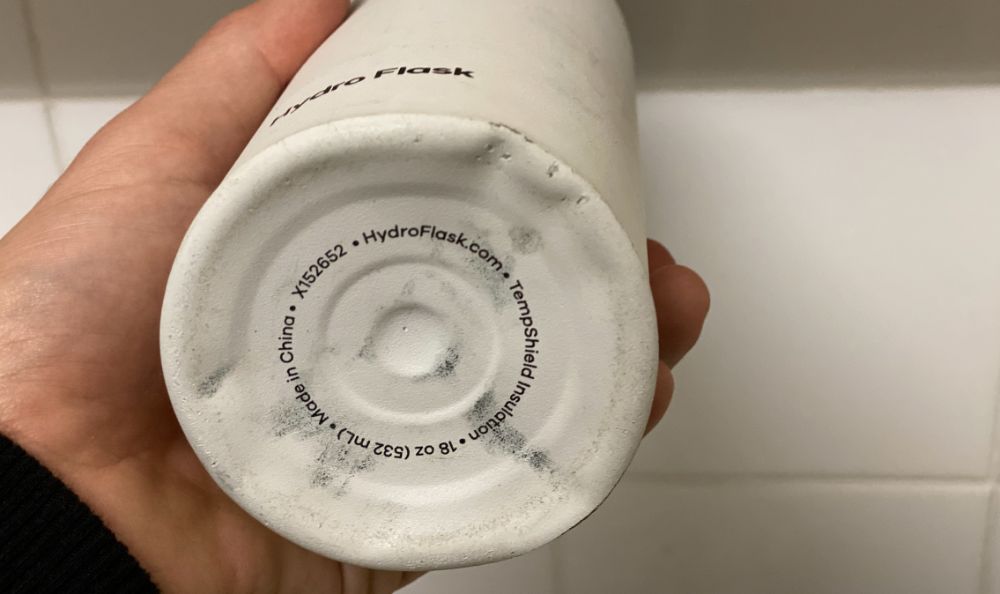 I remember the first time I dented my Hydro Flask. I was coming home from work and hopping into my car when I dropped my water bottle onto the pavement.
It didn't dropped far and I was shocked it dented so easily. Why exactly do they dent so easily?
Hydro Flasks dent so easily because their outer walls consist of thin stainless steel. The stainless steel is kept thin to minimize weight and production costs.
However, the stainless steel is premium 18/8 quality and covered with Hydro Flask's special matte powder coating (or a shiny coating in the case of the lightweight flasks), which is hardwearing and doesn't chip as easily as some cheap vacuum-insulated bottles. 
It turns out it doesn't take a hard blow to dent a Hydro Flask…luckily it's still working well, though.
How To Prevent a Hydro Flask From Denting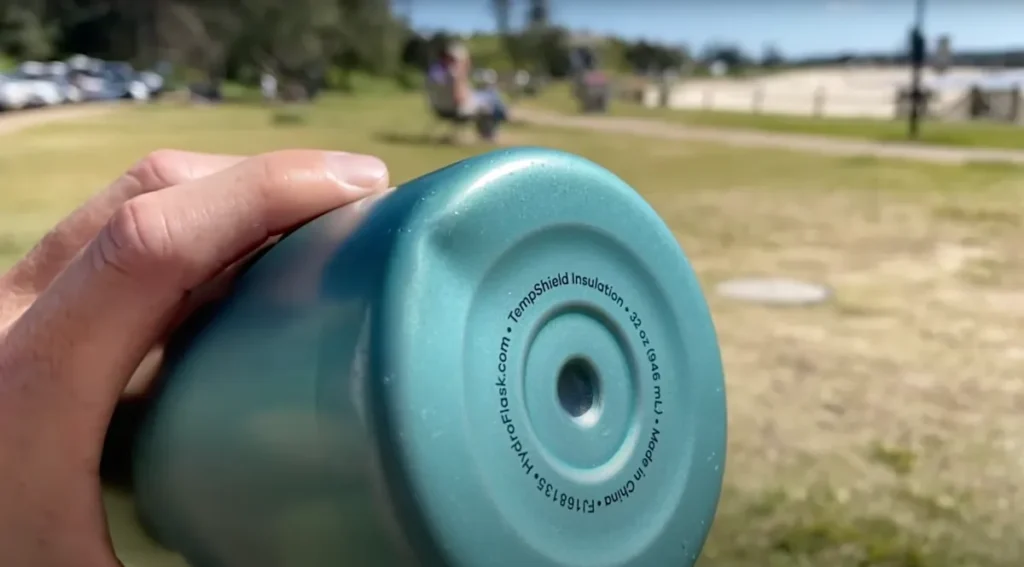 You can prevent your Hydro Flask from denting by investing in a silicone boot or sleeve, or buying a kid's Hydro Flask, which comes with a silicone boot. You could also buy a water bottle sling to protect it. If you're accident prone, avoid the lightweight models, as these don't have the non-slip powder coating.
A flexible silicone boot fits over the bottle's base (where most damage typically occurs), and you can buy them on Hydro Flask's website or from Amazon. They are inexpensive and are well worth the investment.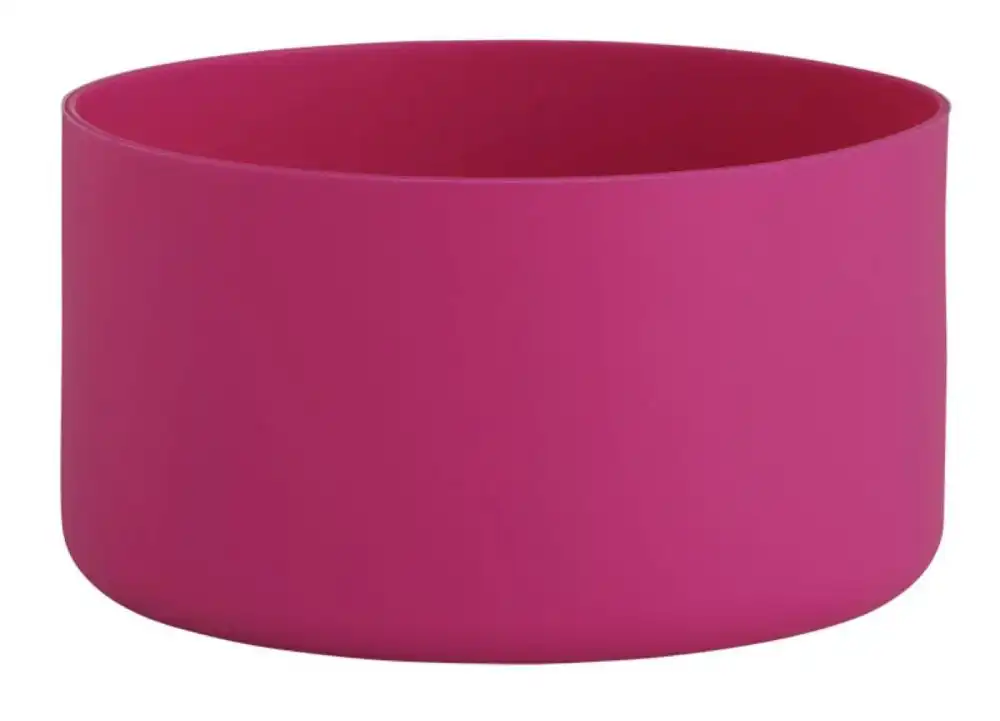 Honestly, I wish I invested in a Flex Boot for all of my Hydro Flask bottles or some other form of protection.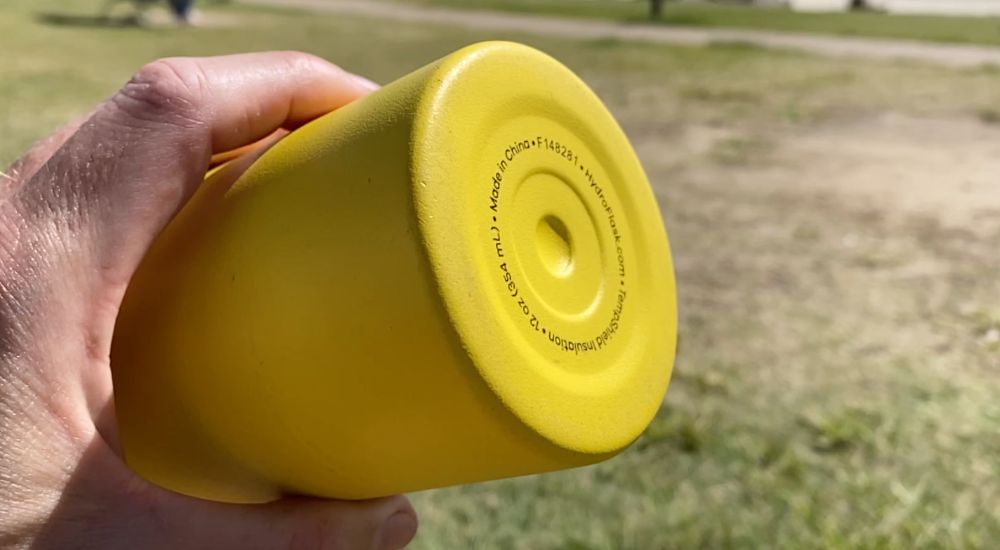 It seemed silly for me to spend another $10-$20 on a cover when I already spent to much money on the bottle but as you can see for the video below the Flex Boot works.
My kids bottle (that came with a boot) is still in incredible condition years later while my other bottles all have multiple dents and one has even been dented so badly it lost the vacuum insulation and no longer keeps drinks cold.
Hydro Flask don't make branded silicone sleeves, but you could buy a generic one online. Thermi Protective Sleeve from Amazon is a great example, and actually designed for Hydro Flasks. Since it covers most of the bottle, it's more protective than the boots.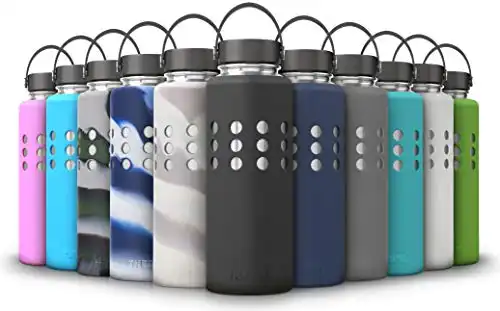 A Hydro Flask bottle sling is also useful and most models have a carrying strap or loop that you can place around your neck. If you opt for a sling, choose one that's padded for extra protection.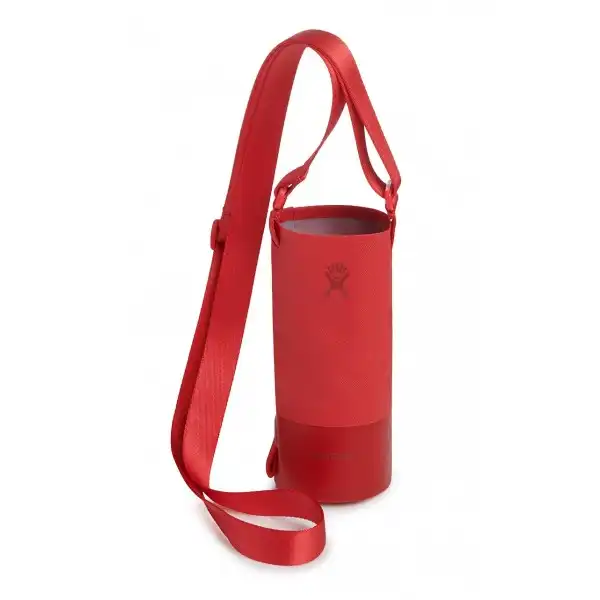 I love Hydro Flask's lightweight bottles because they're 25% lighter than the regular flasks, and they make a huge weight difference in your backpack. I also prefer their shiny coating to the matte coating.
However, if you're accident prone like me, consider steering clear of the lightweight Hydro Flasks because they can easily slip out of your hands if they're sweaty or wet. The matte powder coating in the regular flasks is better, as it's non-slip. 
Check out my full Trail series review below:
With their perforated silicone boots, a kid's Hydro Flask is also a great option but they're much smaller, and only hold 12 oz (as opposed to 20 oz in the standard Hydro Flask size).
My kids use them and they're still in good condition, despite the rough handling, dropping, and daily use.