Lifetime coolers have made a big name for themselves selling a cooler similar to Yeti but for under $100.
There are a lot of questions about Lifetime coolers that I wanted to address in this article. Are they made in the USA? What is the warranty on them and are they any good? Are well as where can you buy them and where can you get the best price.
Are Lifetime coolers made in the USA or where are they made?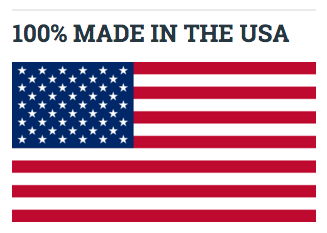 Lifetime coolers are indeed made in the USA.
The company was founded in 1986 and has grown from a small company with 15 employees in a partial warehouse to a company with over 1,500 employees now located all over the globe.
On their about page you can see the company was started in Riverdale, Utah and on Lifetime's Wikipedia Page it is stated that Lifetime have a single-point blow moulded plastics facility in Clearfield, Utah.
This facility occupies a whopping 2,200,000 square feet (200,000 metres squared) but they also have vertically integrated manufacturing facilities in Xiamen, China and Mascot, Tennessee.
But according to all the marketing for Lifetime coolers they are made in the USA, not in China.
Are Lifetime coolers ever on sale?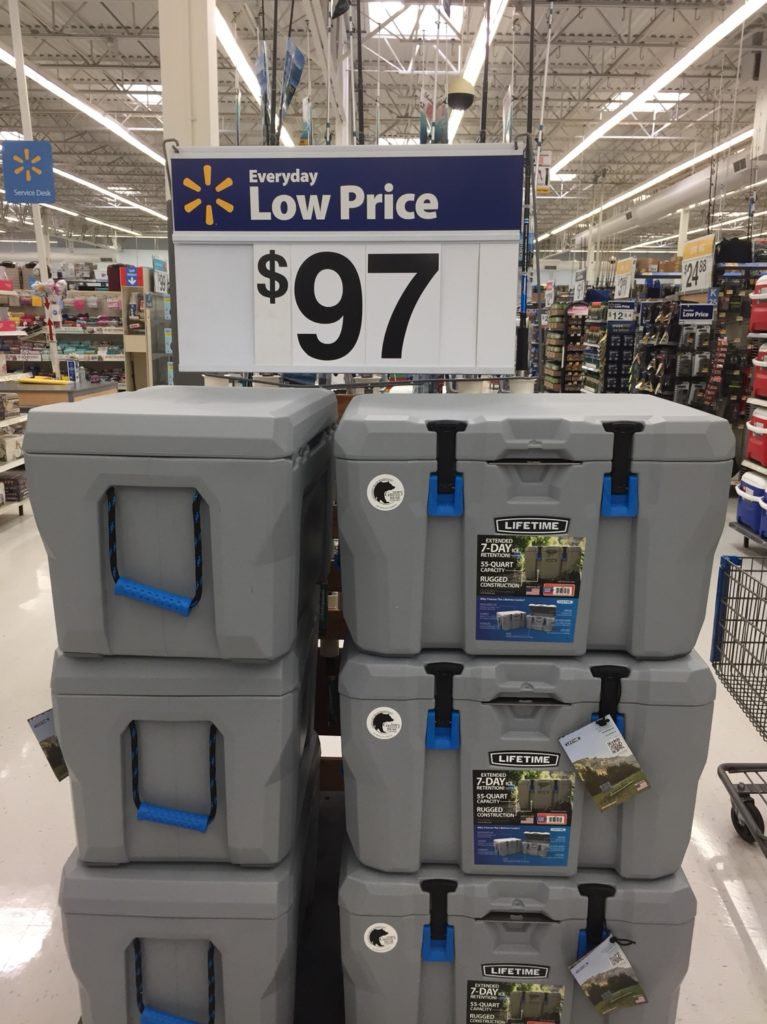 Yes they are. Lifetime coolers are sold through their website, through Amazon and through WalMart and often you can find the coolers on sale for cheaper than on the company's website.
WalMart tends to have the best pricing for the Lifetime coolers. Often offering up to a $30 discount on the cooler when compared to the company's site.
Amazon tends to have a wide range of prices of the Lifetime cooler, but they are rarely cheaper than Walmart.
To see if Lifetime coolers are on sale at Wallmart at the moment simply click one of my affiliate links below.
Lifetime 28-Quart Cooler (see on WalMart.com)
Lifetime 55-Quart Cooler (see on WalMart.com)
Lifetime 77-Quart Cooler (see on WalMart.com)
How much do Lifetime coolers weigh when empty?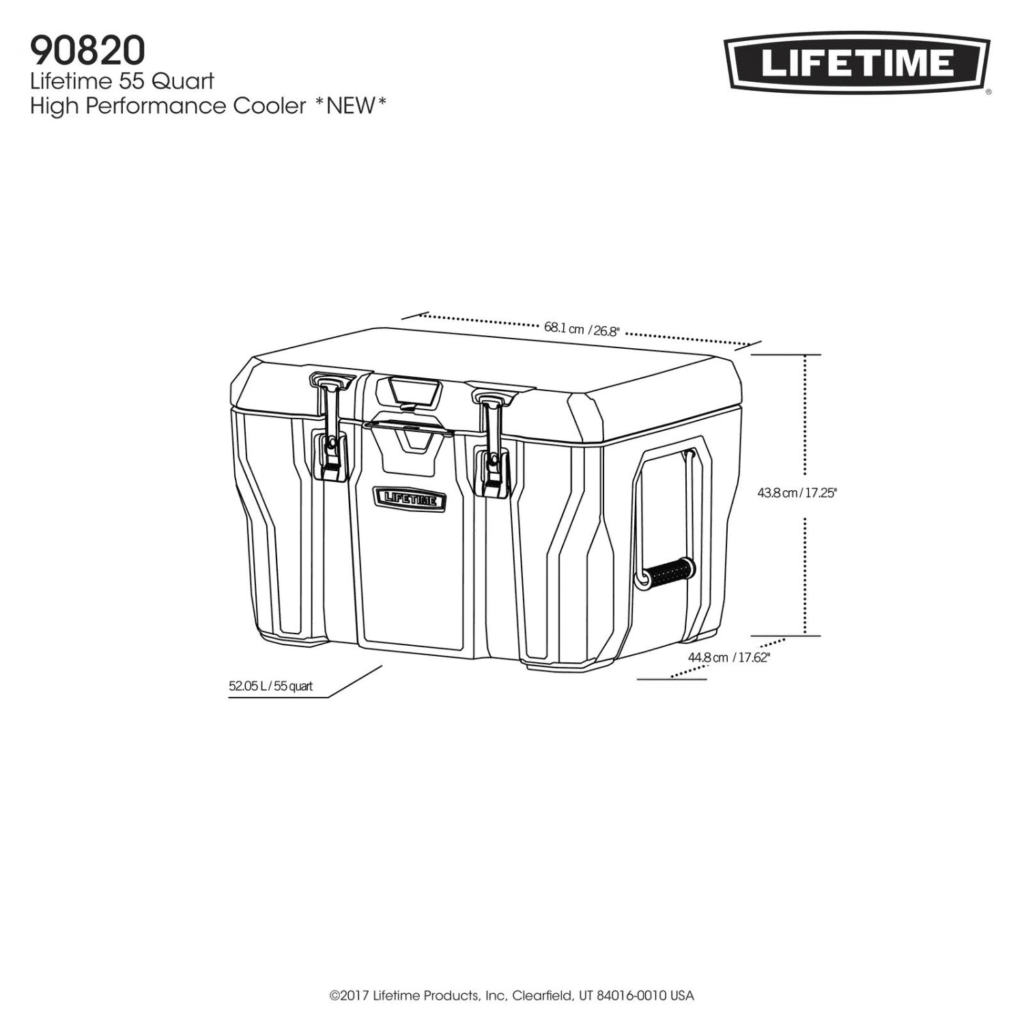 Lifetime coolers have A LOT of insulation which allows them to keep ice for up to 7 days. This means they aren't super light.
How much do Lifetime coolers weigh when empty?
28-Quart weighs 17.35 lbs (7.8kgs)
55-Quart weighs 24.3 lbs (10.6 kgs)
77-Quart weighs 29.95 lbs (13.6 kgs)
This is a similar weight to that of Yeti coolers of a similar size, with Yeti coolers being slightly heavier. The Yeti 75 for example weighs in at 34 lbs and actually has a smaller capacity than Lifetime's 77-Quart cooler.
Do Lifetime coolers come with a basket?
Unfortunately no, Lifetime coolers do not come with a complimentary basket, nor do they even sell baskets.
Lifetime coolers come as they are and there are no extra accessories you can buy for them which is a disappointing feature of these coolers.
Baskets are great for keeping items away from wet ice and keeping them dry. Hopefully with the recent success and large sales volumes of these coolers Lifetime will start making and selling baskets and accessories for them.
Are Lifetime coolers bear proof?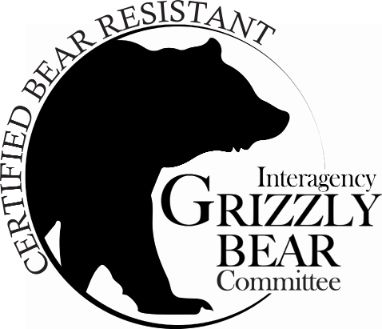 Lifetime coolers are certified bear proof if, and only if, they are locked at the front with a padlock.
They are Kodiak (Grizzly) tested to withstand a 1 hour attack. Grizzly's tend to be the most aggressive bears which means your Lifetime cooler should also be able to withstand attacks from Brown and Black bears also.
Grizzly bears, like most bears, will usually give up after a few minutes if they can't get into something and move onto something easier to access.
Given the Lifetime cooler is bear proof this means bears are less likely to hang around your camp site for long and will likely move on to something else. Just make sure you don't forget to lock your cooler when in Grizzly territory.
What sizes do Lifetime coolers come in?
Lifetime coolers are sold in 3 sizes: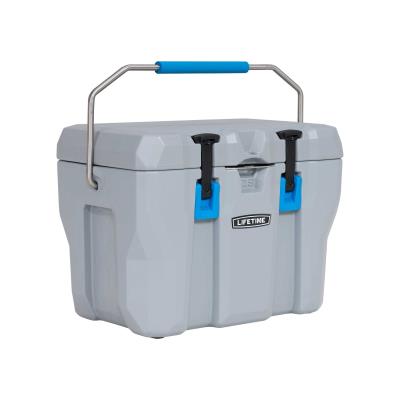 28-Quart (26.5 L)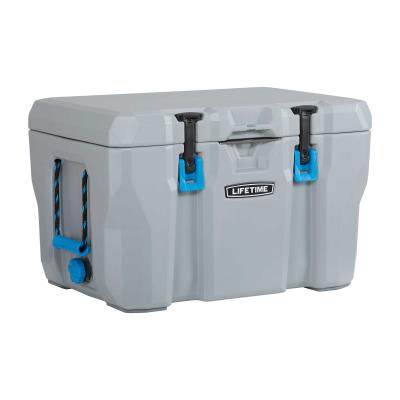 55-Quart (52 L)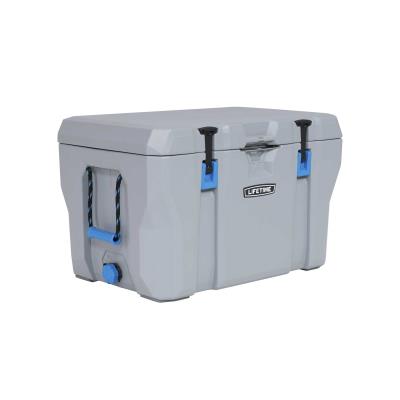 77-Quart (72.9 L)
How are Lifetime coolers so cheap?
Lifetime coolers are blow-moulded as opposed to roto-moulded, allowing them to be manufactured for cheaper.
Lifetime also has large vertically integrated manufacturing facilities that allows them to manufacture a high-volume of coolers for an extremely affordable price.
Are Lifetime coolers roto-moulded?
Lifetime coolers are NOT roto-moulded like the Yeti and other high-end coolers. Instead they are blow moulded which is a different manufacturing process.
Below is a quick video explaining the blow moulding process:
Roto-moulded coolers are much thicker and stronger than blow moulded coolers. So while the Lifetime cooler is still highly durable and bear proof it is not as durable as a Yeti cooler.
What are Lifetime Coolers made from?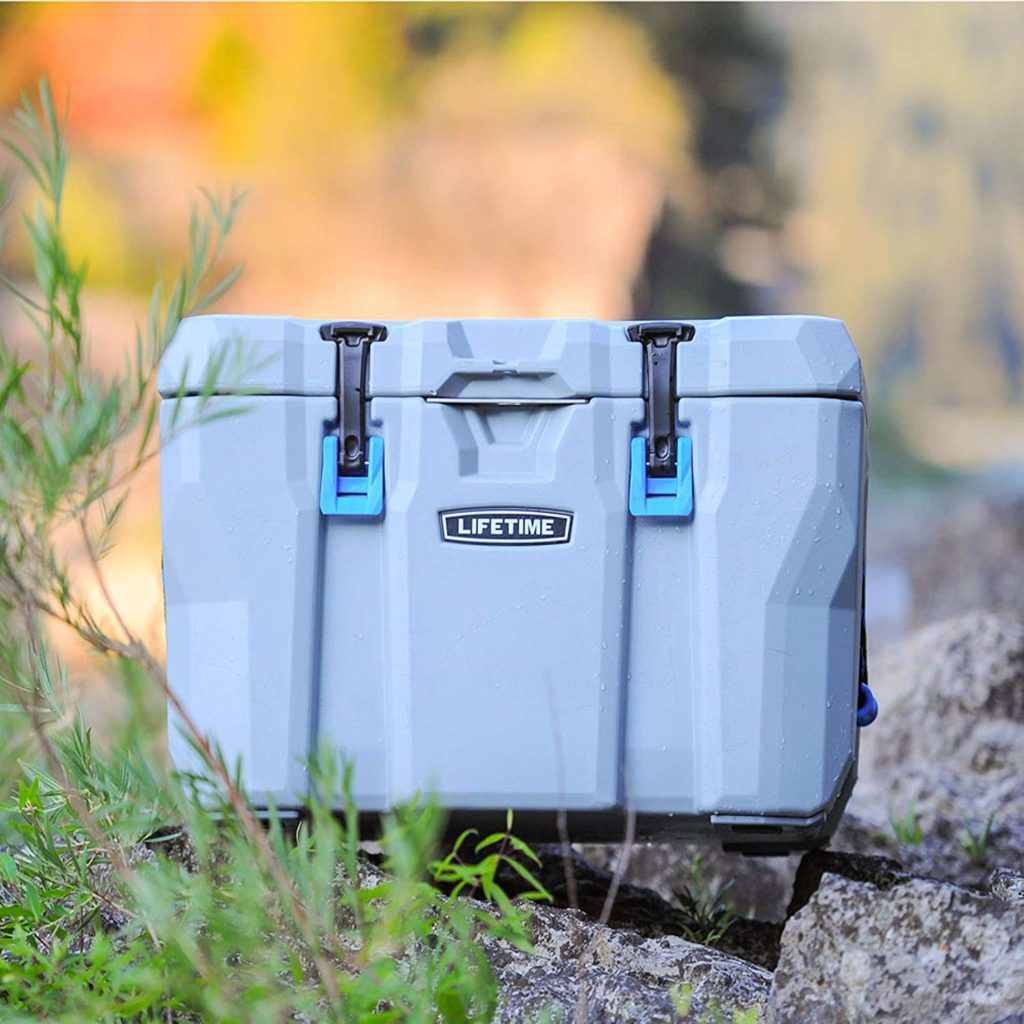 Lifetime coolers are made with Urethane, Polypropylene, Nylon Rope and Polyethylene.
The exterior of the Lifetime cooler is made from Polypropylene and is blow-moulded to get it's shape. This differs from what Yeti coolers are made of as they have an outer shell of polyethylene.
The insulation used in Lifetime coolers is made from urethane. It is unclear if this is polyurethane like Yeti use or a different type of urethane.
Lifetime coolers then have a Nylon rope and polyethylene handles.
What is the warranty on Lifetime coolers?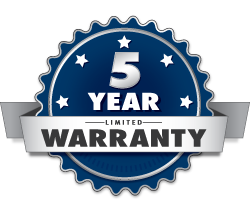 Lifetime coolers have a 5 Years limited warranty.
This is a warranty covers any manufacturing defects on the cooler. So if you damage the cooler yourself by accident or if the cooler is attacked by a bear, this is not covered under warranty.
In order to claim your warranty you must keep your receipt and have a record of you purchase. Then contact customer support. You will need to provide photo evidence of the defect so they can conduct a proper assessment of your claim.
Customer service will then arrange a replacement for you and for your defect cooler to be shipped back to them.
Do Lifetime coolers come with wheels?
Lifetime coolers do not come with wheels and there are no models that comes with wheels.
At this point in time you cannot purchase a Lifetime branded wheel kit for the cooler either. But there are some generic cooler wheel kits on amazon that may do the trick.
How Does Lifetime coolers compare to Ozark coolers?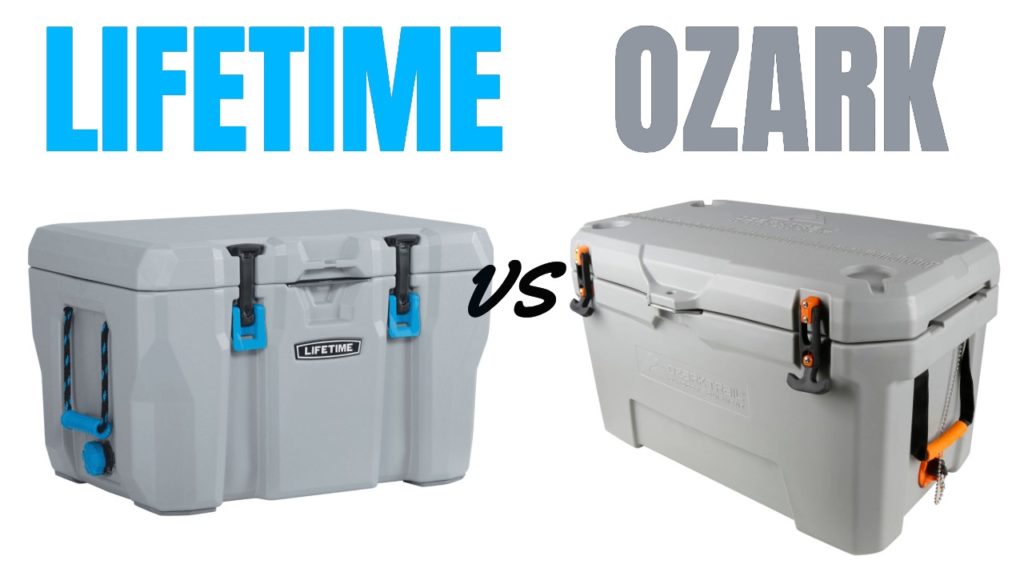 Lifetime coolers are comparable to the Ozark Trail coolers that Walmart sells.
Ozark Trail coolers are roto-moulded, meaning they are a bit more durable than the Lifetime cooler. But Lifetime coolers seem to have slightly better ice retention than the Ozark coolers.
Benefits of Ozark over Lifetime
Ozark coolers come in similar sizes to the Lifetime, however they do also have a wheeled cooler option which is a great features as these coolers can be extremely heavy when fully loaded.
See Ozark 60 Wheeled Cooler on WalMart.com (affiliate link)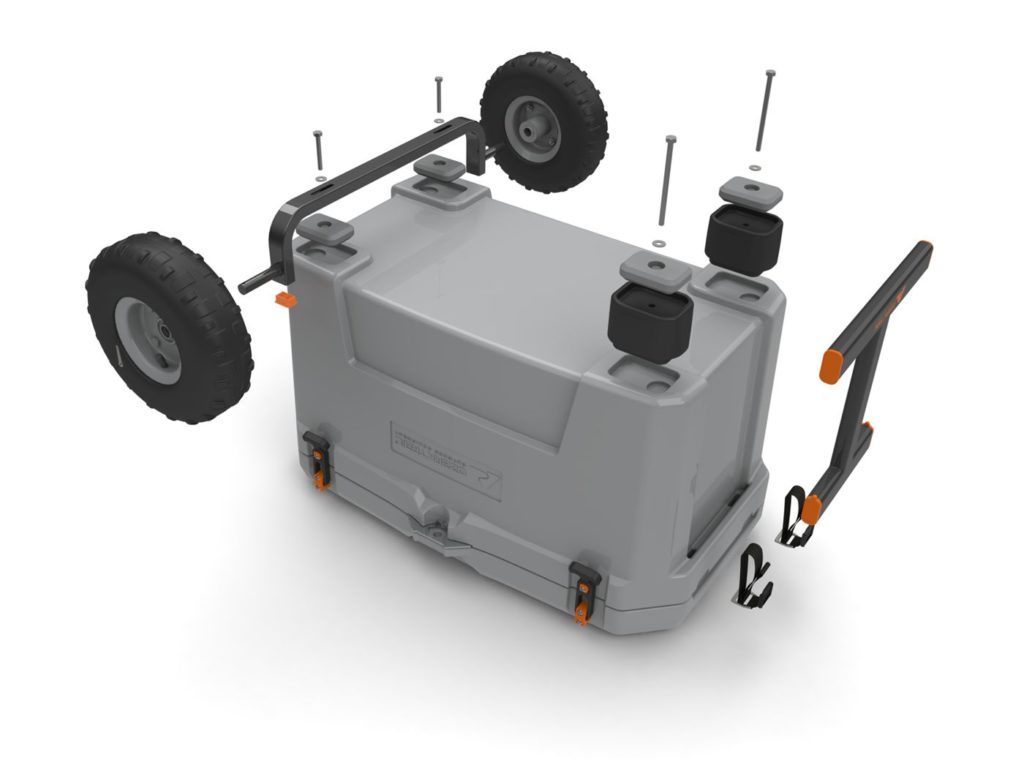 Ozark also offer a very affordable wheel kit for their coolers for under $40. This kit allows you to replace the non-slip feet that come standard on the cooler with two 10-inch pneumatic wheels and a handle.
This fits both the 52-quart and 73-quart variations.
See Ozark Wheel Kit on WalMart.com
You can also buy replacement parts for the Ozark cooler as well as dry baskets, which is something lifetime coolers don't have.
See Ozark Dry Basket on WalMart.com
Can you use dry ice in a Lifetime cooler?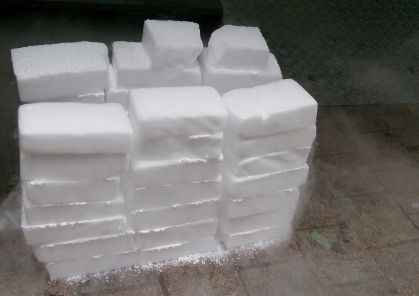 Lifetime don't specifically state whether or not you can use dry ice in their cooler. However, you should be able to use dry ice in your Lifetime cooler just fine.
Other blow moulded coolers like the Coleman Xtreme (see my Coleman Xtreme review) are dry ice compatible. So I see no reason why you couldn't use dry ice in a Lifetime cooler.
Given the cooler is not air tight you won't have issues with pressure build up like you have in some roto-moulded coolers.
For tips on using dry ice in your cooler check out my article on how to use dry ice in a cooler.
Are Lifetime coolers watertight?

Unfortunately no, Lifetime coolers are not watertight nor are they leak proof.
If the cooler tips over it is normal for it to leak a little. If it leaks a large amount of water when knocked over then likely something is wrong with your seal and you will to contact customer support to get your cooler fixed or replaced.
Can You Get Replacement Parts for a Lifetime Cooler?
Yes you can, but you need to contact customer support in order to order them.
Replacement parts are not available on Amazon, at Walmart or on Lifetime's website.
If you have a part that needs to be replaced call Lifetime's customer service team on 800-225-3865 or email them [email protected] in order to arrange a replacement.
How long do Lifetime coolers keep ice?
Lifetime coolers are stated to keep ice for up to 7-Days and in ice retention tests it has been proven to hold ice for 6-7 days. See the video below:
However, it is highly unlikely that you will use this cooler with this much ice in it.
When using the cooler only partially filled with ice and partially filled with other items the ice will not last as long.
Customers have reported ice retention of around 4-5 days for this cooler when used normally. This is similar to that of the Yeti.
Are Lifetime coolers worth the money?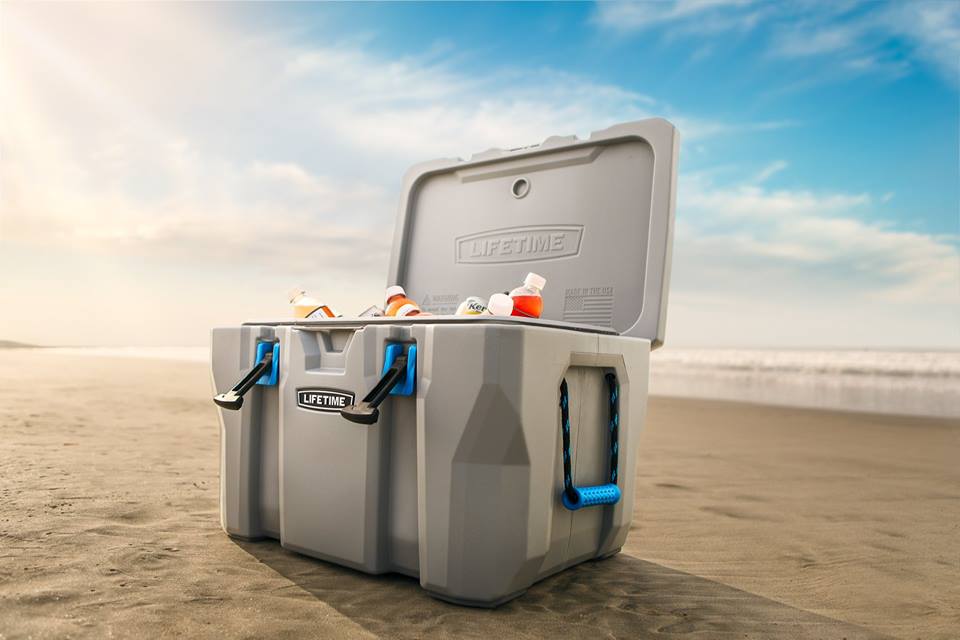 Lifetime coolers give you a lot of the functionality of a high-end roto-moulded cooler for a tiny fraction of the cost.
For under $100 at Walmart you can get a cooler that will give you 4-7 days ice retention, be bear proof and likely last you decades of use and abuse.
I definitely think Lifetime coolers are worth the money if you're in the market for a quality cooler but don't have the budget to purchase an expensive cooler like the Yeti. See my full review of Lifetime coolers vs Yeti for more details.
Lifetime coolers tend to be cheapest through WalMart. To see the current price of the Lifetime cooler, read more reviews or purchase one yourself simply click one of the affiliate links below.
Lifetime 28-Quart Cooler – See Latest Price on WalMart.com
Lifetime 55-Quart Cooler – See Latest Price on WalMart.com