In order for your Ember Mug or Ember Travel Mug to work with the Ember App you first need to pair the Mug to your smartphone via bluetooth.
The pairing process is simple, but a little different to how you might pair other bluetooth devices such as speakers.
In this article I'll walk you step by step through the exact process for pairing your Ember Mug with your smartphone and will use images to make everything super simple.
PLEASE NOTE: App images in this article are from the Apple iPhone, however the process for an Android device should be extremely similar.
1. Download Ember App From The App Store/Google Play Store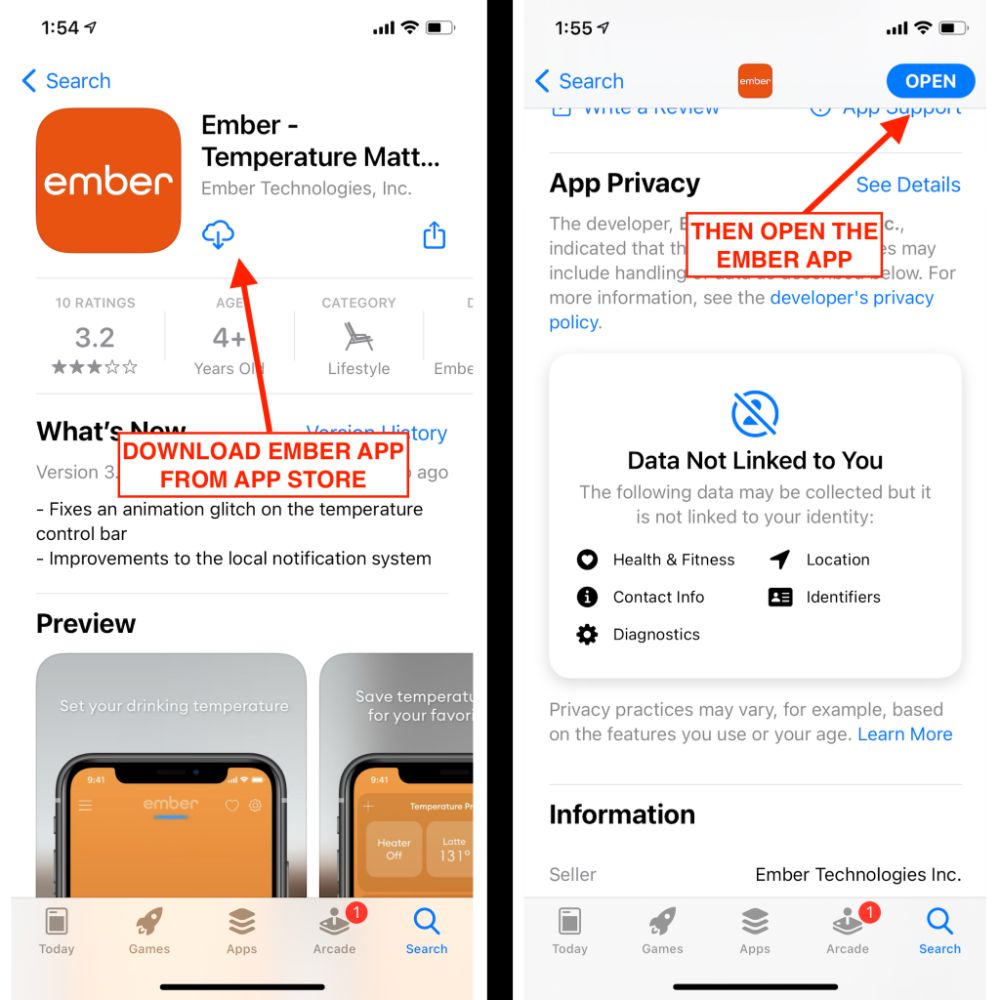 The first thing you need to do is actually go into the Apple App store or the Google Play Store and download the Ember App.
Simply searching "Ember" or "Ember Mug" should bring up the app as a first result.
Once downloaded open the app to begin pairing your Ember Mug.
2. Click "Let's Get Started" Then Choose The Mug You Are Trying To Pair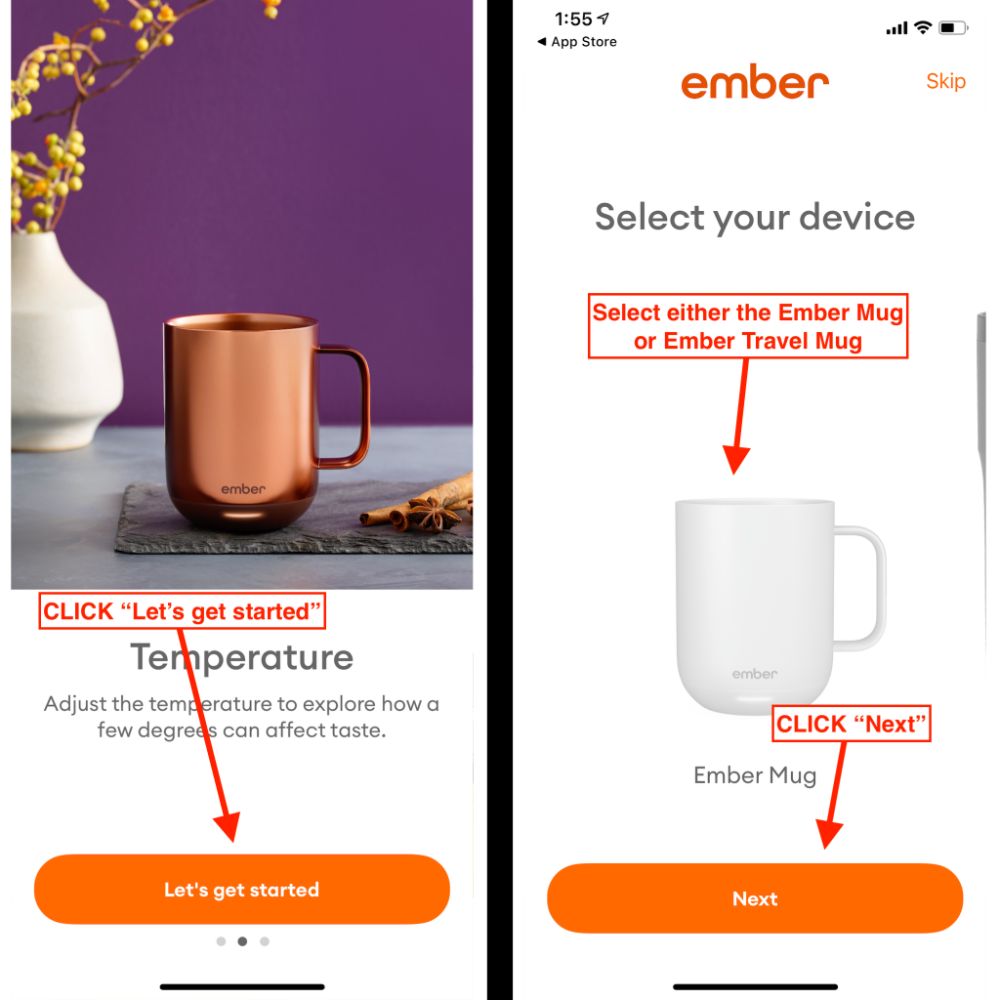 Once you open the app you'll start on a welcome screen telling you a little bit about the Ember Mugs.
Click the "Let's get started" button and then select the device you are trying to pair.
For me I was pairing the Ember Mug but if you have an Ember Travel Mug then select that.
Once you've selected the correct Ember Mug click "Next"
3. Press and Hold Power Button For 6-8 Seconds Until a Blinking Blue Light Appears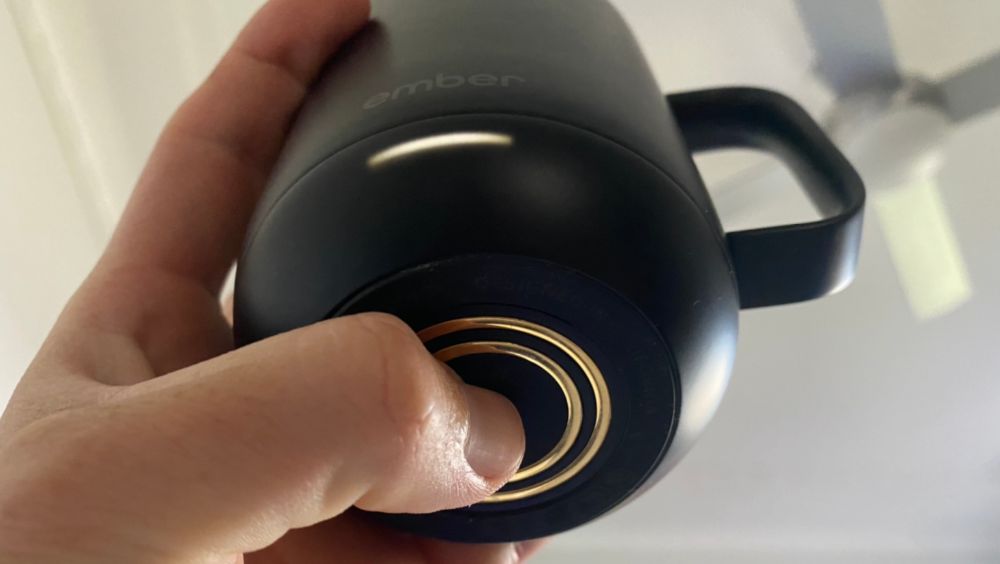 Now you'll want to press and hold the power button on the bottom of the Ember Mug for 6-8 seconds until the LED light flashes Blue. This means your Ember Mug is in "Pair Mode".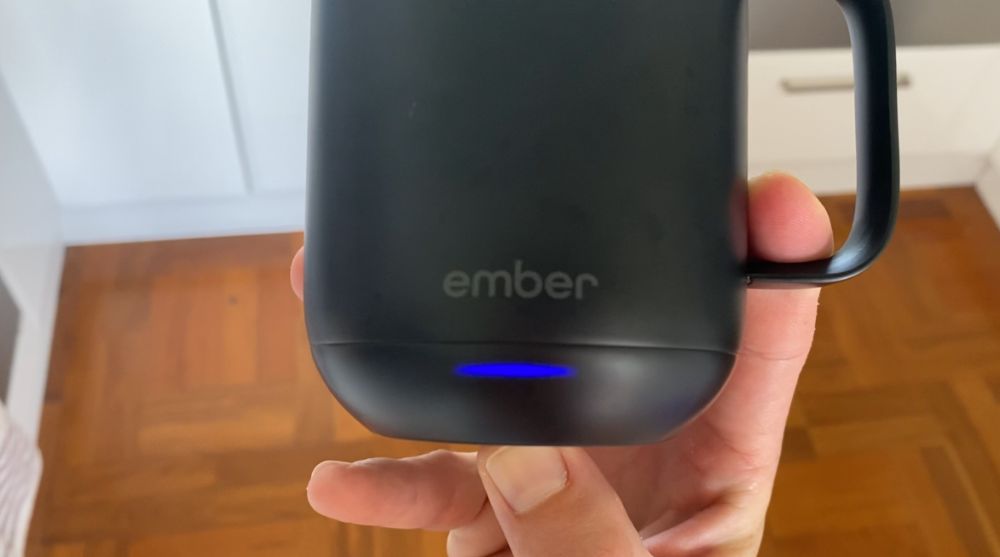 On Ember Travel Mug press and hold the Ember logo for 6-8 seconds until the display reads "PAIR"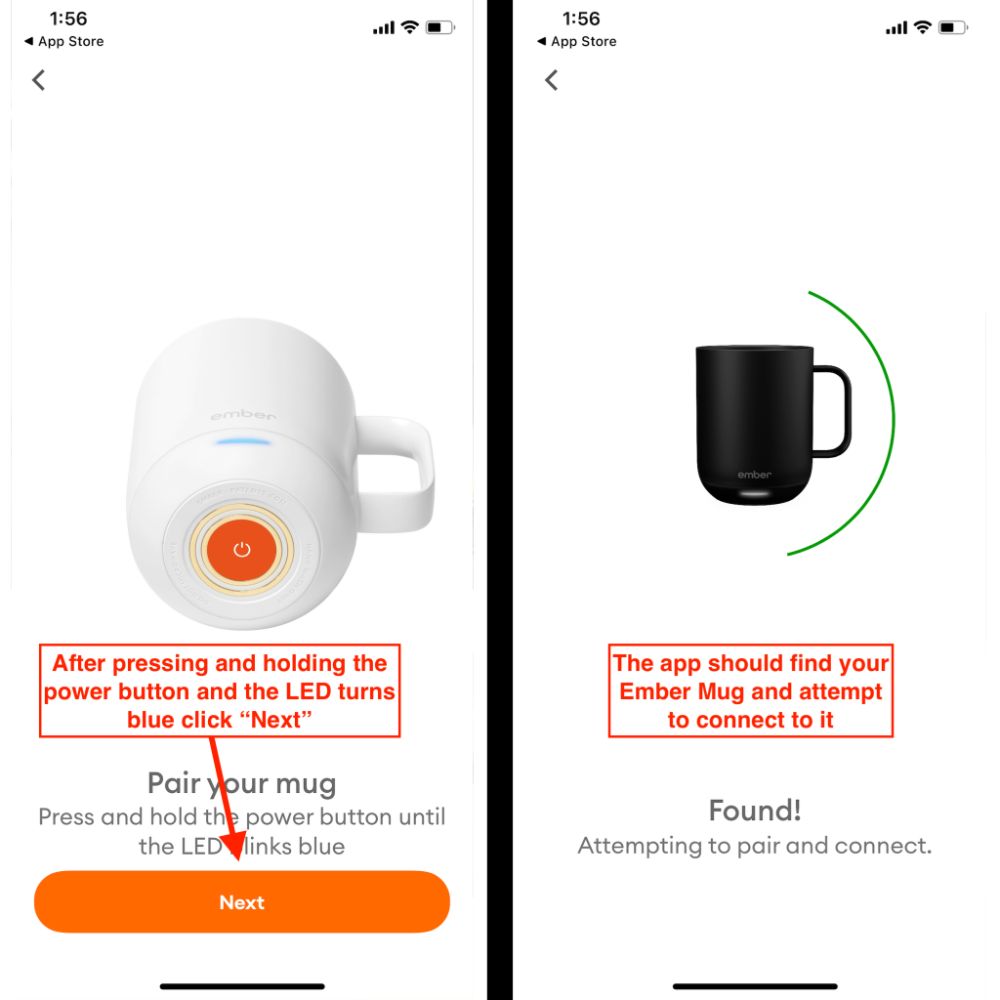 Once you've got your Ember Mug in the Pair Mode click "Next" in the Ember App and it should find your Mug and attempt to connect to it.
4. Phone Will Search and Find Ember Mug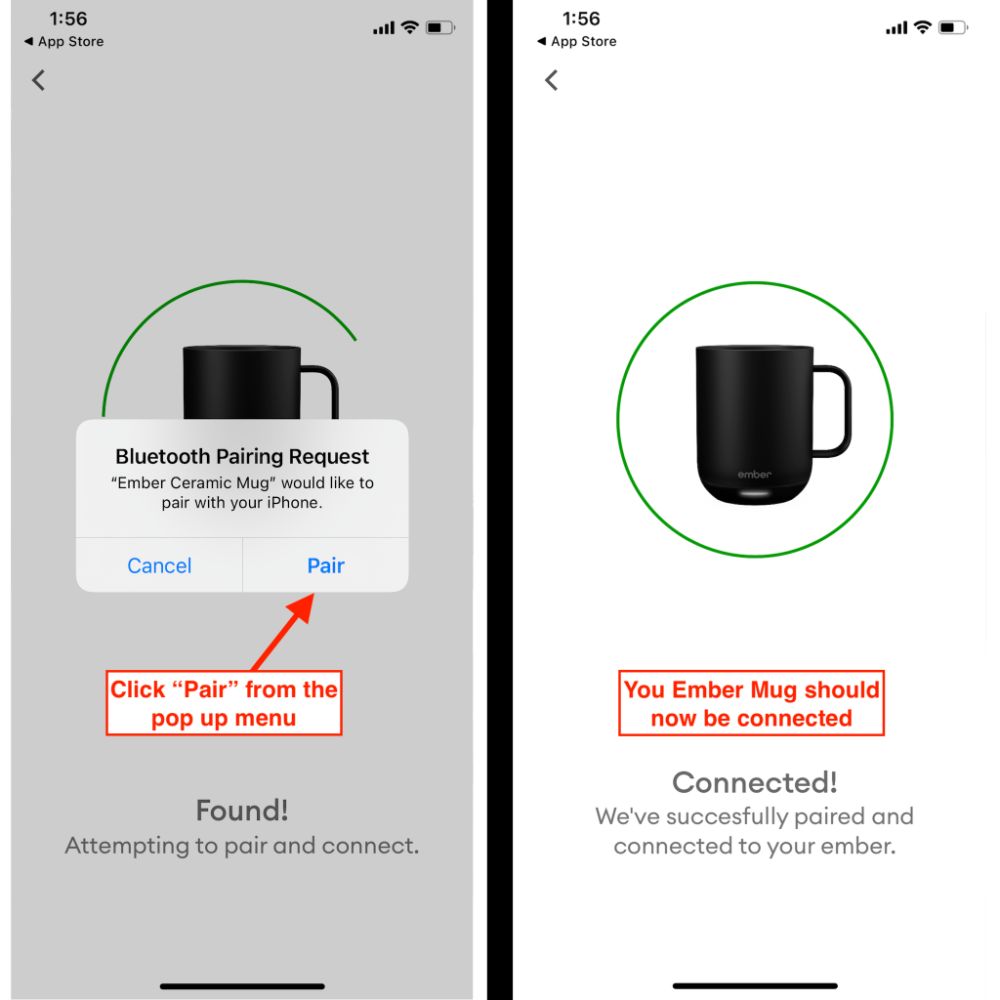 You may get a pop up from your phone asking if you want to pair the Ember Mug to your phone.
Click pair and then you should get a page that says "Connected"
5. Create Your Ember Account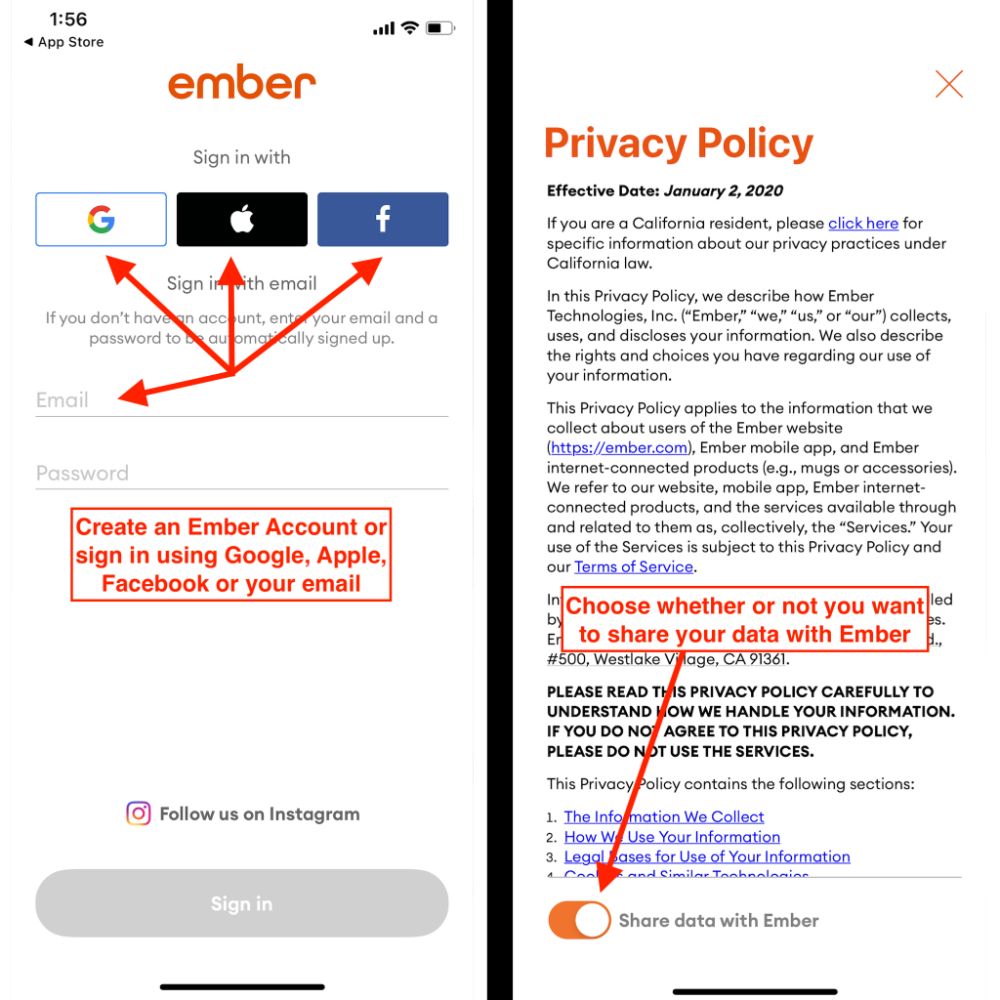 You'll now be brought to a sign up page where you can go ahead and create your Ember account.
While you can use the Ember Mug without the App you aren't able to access the functionality of the Ember App without first creating an Ember account.
You can sign up with Google, Apple, Facebook or your email address and you'll then be asked to accept the privacy policy and decide whether or not you want to share your data with Ember.
6. Your Mug Is Now Connected – You Can Change Settings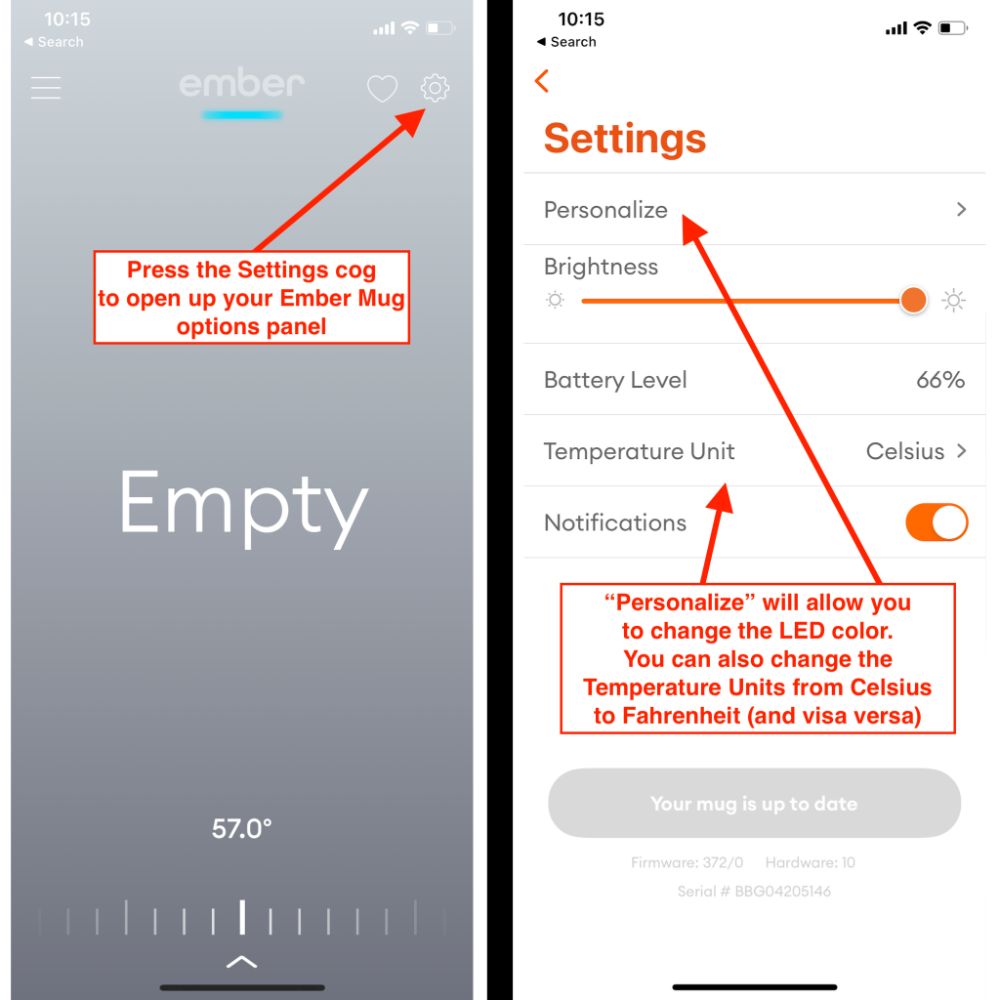 Now that your Ember Mug is connected you can use the app to
Change your desired temperature
Personalize your LED color
Change your temperature units to Celsius or Fahrenheit
Turn on or off notifications
Use the Ember Tea Timer
How To Un-Pair Your Ember Mug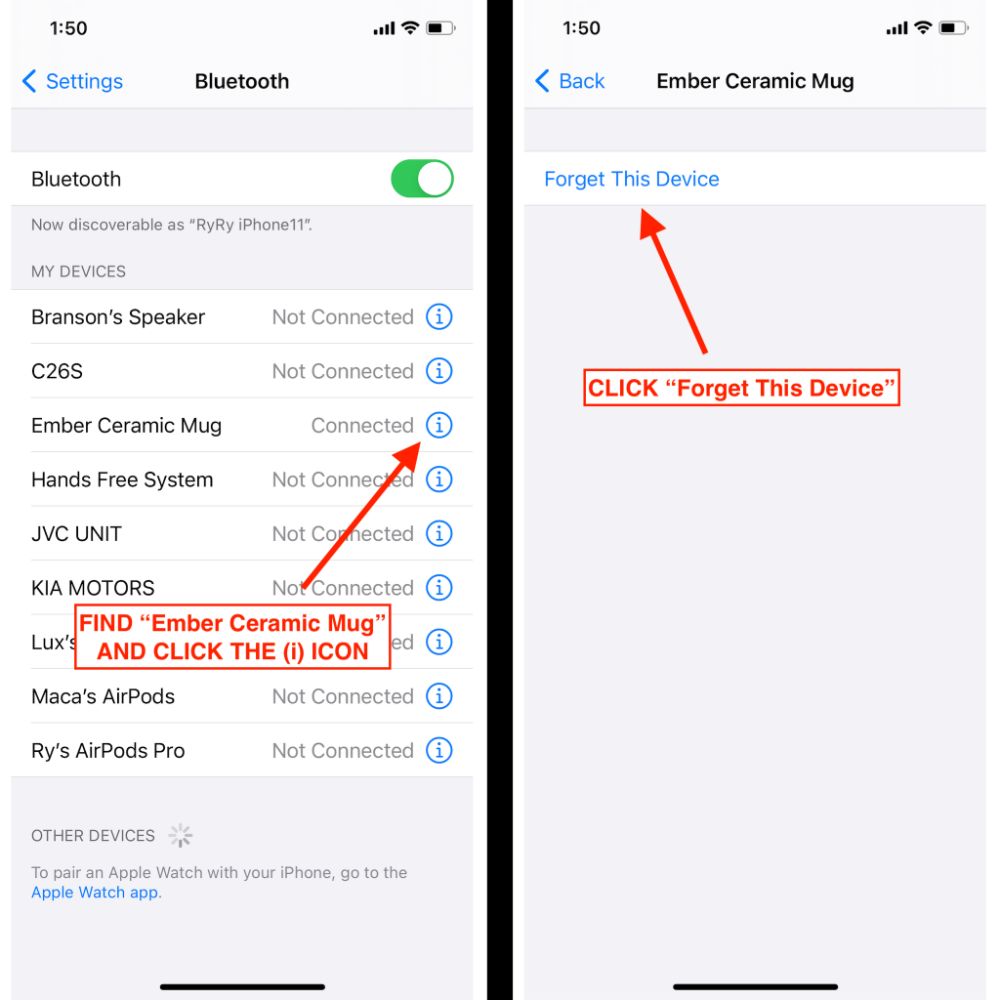 To un-pair your Ember Mug from your phone you don't do it through the Ember App but rather through your phone's bluetooth settings.
Find the device called "Ember Ceramic Mug" and then click "Forget This Device"
You phone will now not be paired with the mug and to re-pair it you'll need to go back into the Ember App and pair it again.
When un-paired the Ember Mug will keep drinks as the temperature your last set it to. If you never set a temperature then it will keep your drinks at 135ºF (57ºC).
More on the Ember Mug temperature range and what temperature you should set.
How To Reset/Re-Pair Your Ember Mug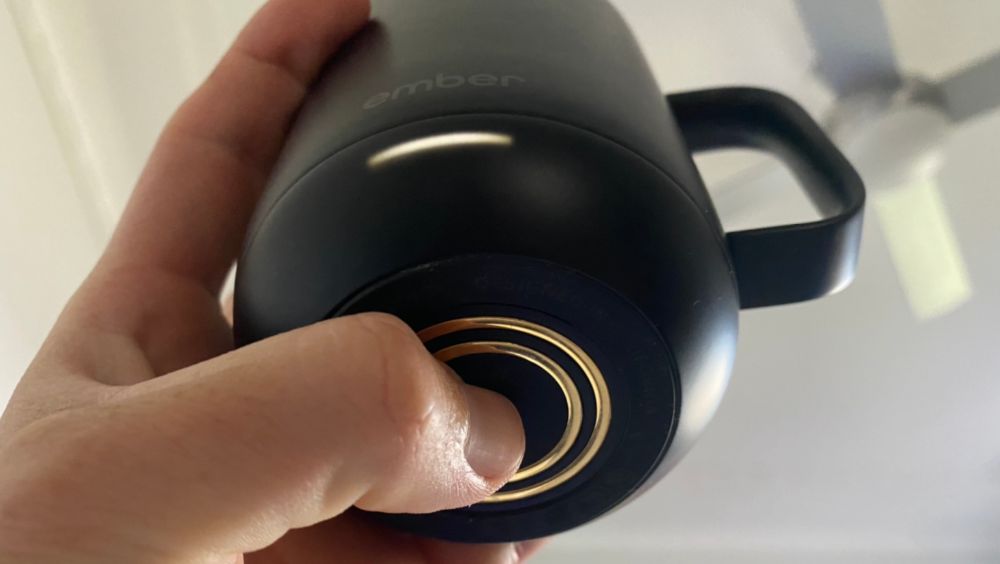 I've written a full article on how to reset your Ember Mug to factory settings so check that out for the full detailed instructions with images.
But the basics of resetting your Ember Mug so you can re-pair it are simple.
To reset your Ember Mug to factory settings press and hold the power button on the bottom of the mug for 12-15 seconds.
It'll flash blue, the yellow then red.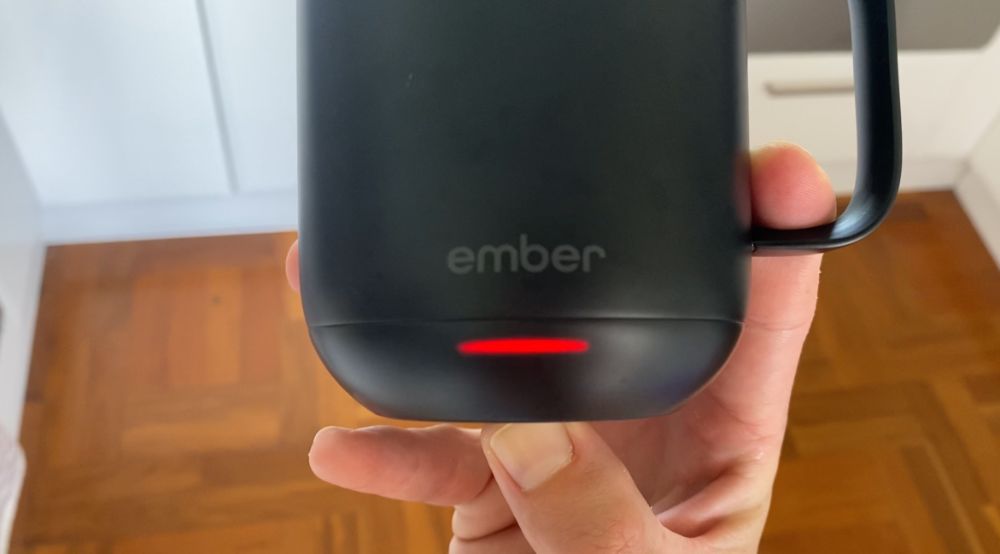 Once it flashes red you can release the power button and your Ember Mug will completely reset.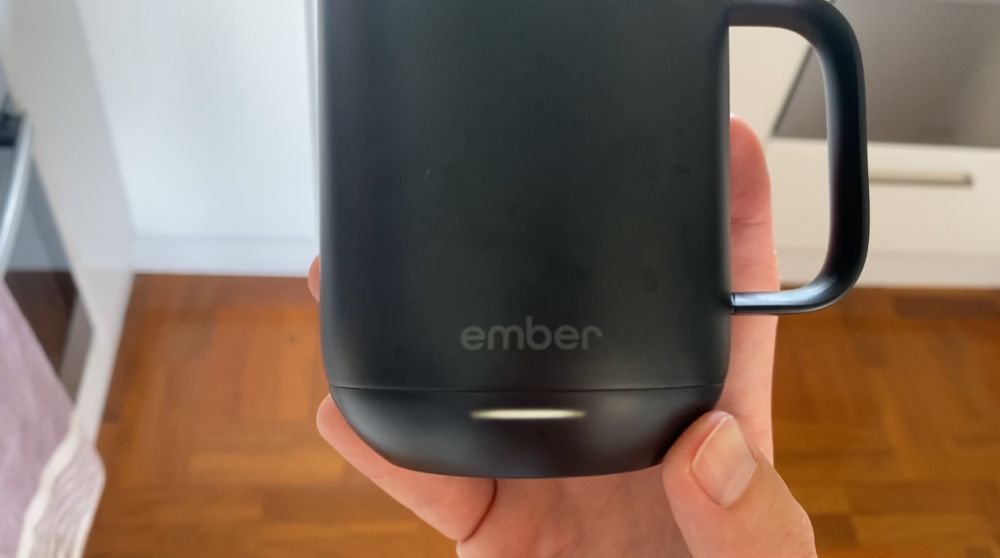 Once the LED light pulses white you know the reset is complete.
You'll also need to forget your Ember Mug in your phone's bluetooth settings and then you can go through the pairing process outlined above to re-pair your Ember Mug.