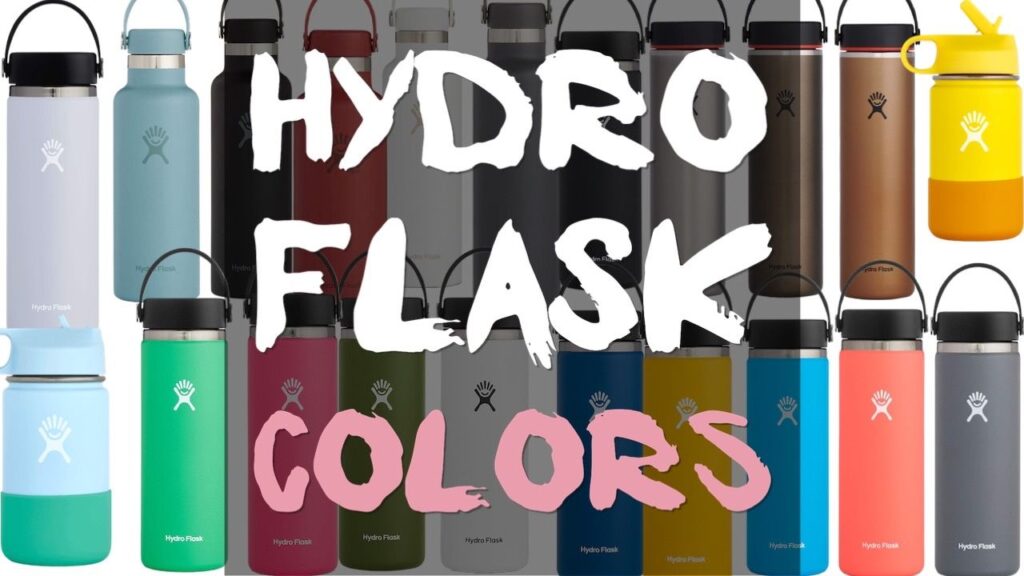 Hydro Flask bottles come in a variety of fun and vibrant colors, but I found it difficult to find a list of all of the available colors.
Some colors are only available in certain sizes and some colors I see people talking about on YouTube or in reviews don't seem to be available anymore.
So I decided to do the research myself and look into every size/shape of Hydro Flask out there and every available color option I could find both on Hydro Flask's website and on Amazon.
Below is a full list of every Hydro Flask color option available at the moment as well as links to see the color in more details and purchase it at Amazon
1. Black

See black Hydro Flasks at Amazon
Sleek, simple and classy the black is perfectly designed for someone who wants a Hydro Flask but doesn't want a bright bold color.
I love the clean look of the black, it's extremely sophisticated.
2. White

See white colored Hydro Flasks at Amazon
This is the color that I personally own. I've always been drawn to the clean aesthetic of white and when it arrived it looked amazing and I was so happy with my choice.
One of the downsides of white is that is does show the scratches and marks super clearly compared to other colors. Click here to learn what to do if you get a paint chip or scratch.
3. Cobalt

See cobalt colored Hydro Flasks at Amazon
Cobalt is a darker blue when compared to the Pacific bright blue color shown below.
It's colorful and fun, but it's not TOO colorful that you'll really stand out.
4. Pacific

See pacific colored Hydro Flasks at Amazon
Pacific is a much much brighter blue. Way more fun than the Cobalt color or the olive color shown below. It is really vibrant and bright.
This would be a great bottle for boys at school or for people who love the color blue.
5. Olive

See olive colored Hydro Flasks at Amazon
I can see outdoorsy people loving the olive color as it would blend in without a lot of outdoor gear and overall just looks like the color of trees.
I own an Olive colored bottle in a different brand and my young children were not a fan. It just wasn't bright enough for them.
My friend at work also has an Olive one that was given to her as a gift but she much prefers her super bright yellow one.
6. Watermelon

See watermelon colored Hydro Flasks at Amazon
You can't get much pinker than this watermelon color!
I think lots of young girls would absolutely love this color as would women at college or work who want to add a bit of fun and flair to their water bottle.
7. Sunflower

See sunflower colored Hydro Flasks at Amazon
For those bright people out there who love color in their life the Sunflower yellow color will be the perfect one for you.
I work with a girl who has this color Hydro Flask and she loves it!
She isn't the most girly girl out there, but she's artistic and fun and this color suits her perfectly.
8. Fog

See fog colored Hydro Flasks at Amazon
This is one of the newer colors that Hydro Flask has brough out and I suspect it will only be around for a limited time only.
A very light pastel purple color this will be mostly suited to females. I like how chilled and relaxed this color is.
9. Hibiscus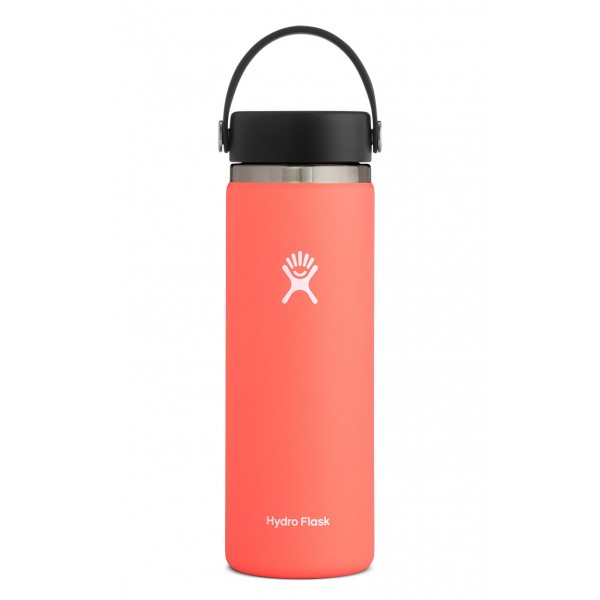 See hibiscus colored Hydro Flasks at Amazon
The Hibiscus color Hydro Flask is extremely similar to a "coral" color in other brands of water bottles or coolers (check out my article on every Yeti cooler color).
Not quite as pink as the watermelon color but still extremely bright, playful and fun.
10. Spearmint

See spearmint colored Hydro Flasks at Amazon
Hydro Flask used to sell a "Mint" color which was discontinued and now the new spearmint color is similar but a bit more green (mint had a bit more blue in it).
Another great bright color option and this one is very gender neutral so would be great for both guys and girls.
11. Stone

See stone colored Hydro Flasks
Stone looks exactly how you would imagine it to look. A deep dark grey this is a sleek and stylish options for someone who doesn't want a bright color and wants something more subdued.
12. Lemon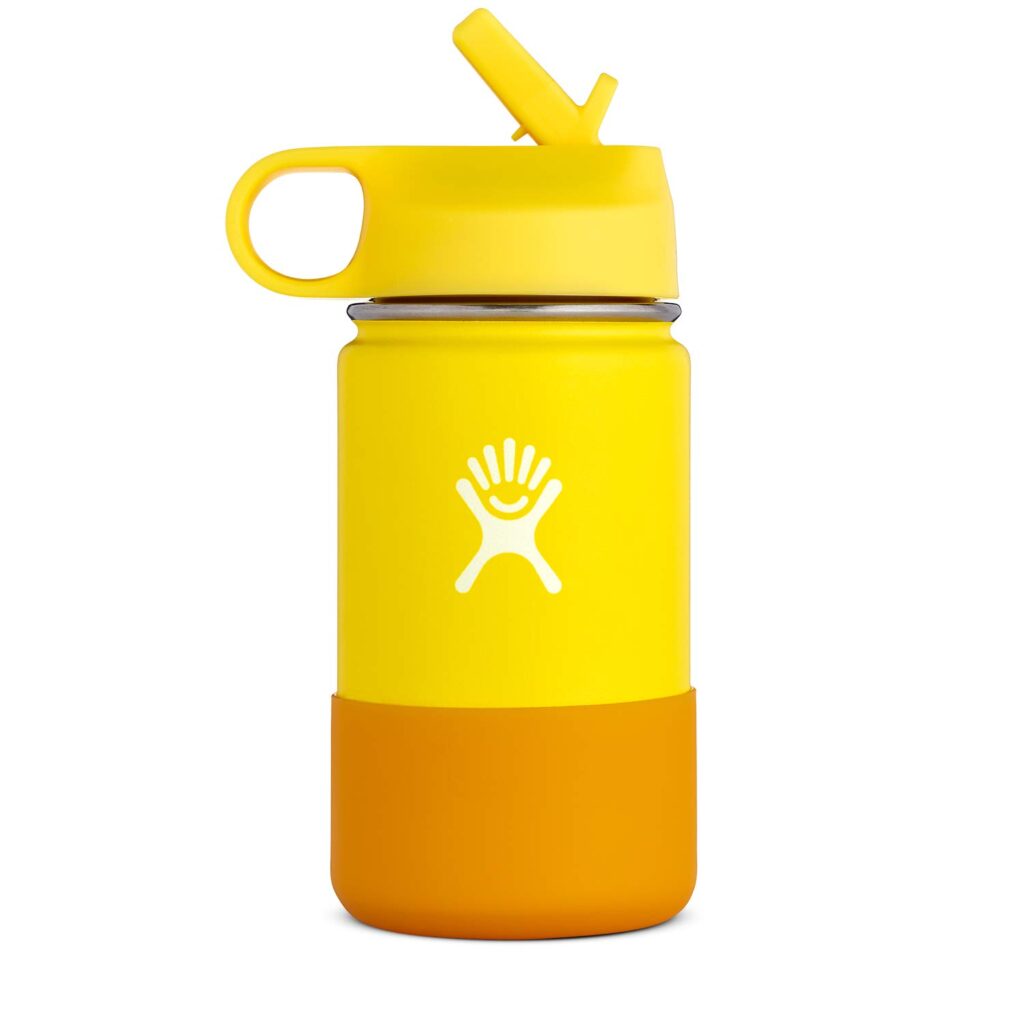 See lemon colored Hydro Flasks at Amazon
Lemon is only available in the Kid's 12 oz tumbler and this is the one I bought for my kids to try out.
They all loved the bright yellow color and every one from my 4 year old boy to my 8 year old boy and 10 year old girl all loved taking this to school.
Very fun and very gender neutral. My lids loved showing this one off.
13. Frost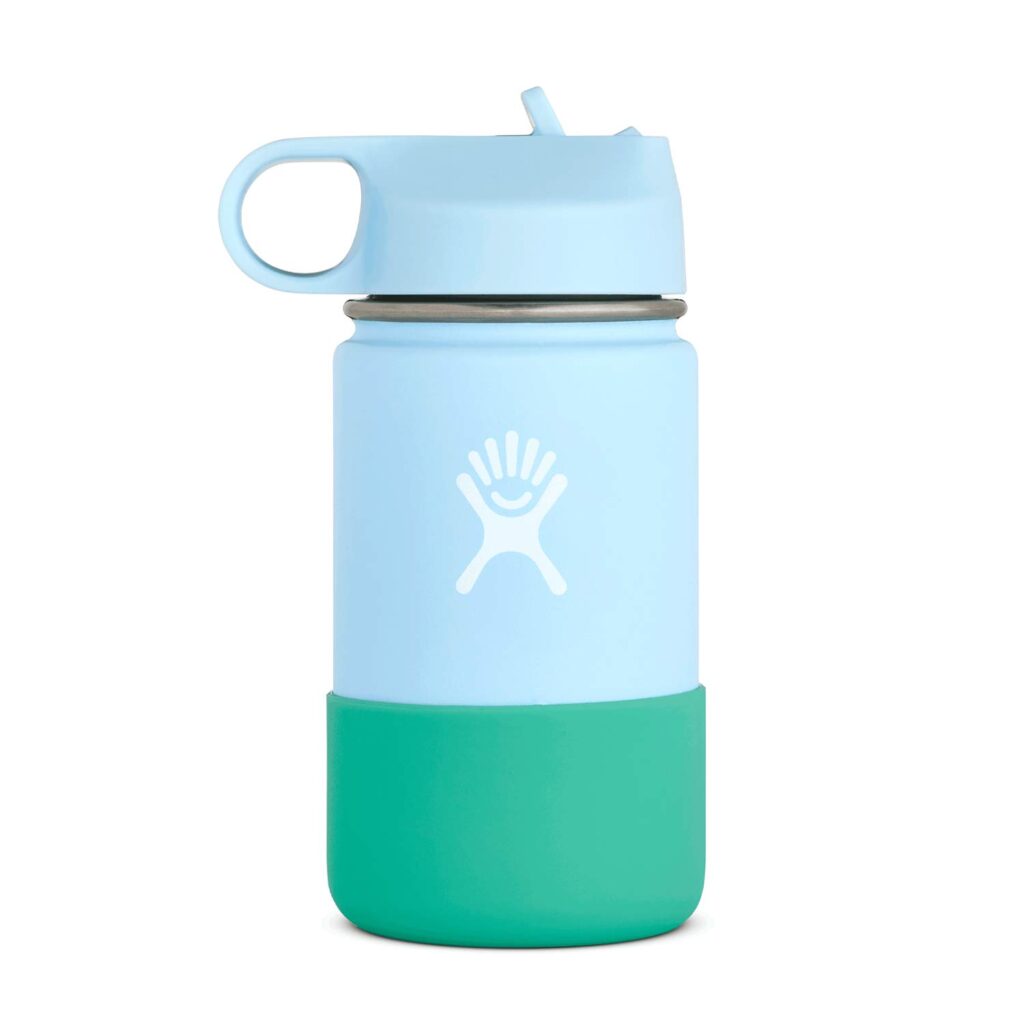 See frost colored Hydro Flasks at Amazon
Frost is another color that is only available in the kids 12 oz bottle and it's a pastel blue color.
Reminds me of the disney movie frozen and again is gender neutral enough that it would be loved by both boys and girls.
14. Clay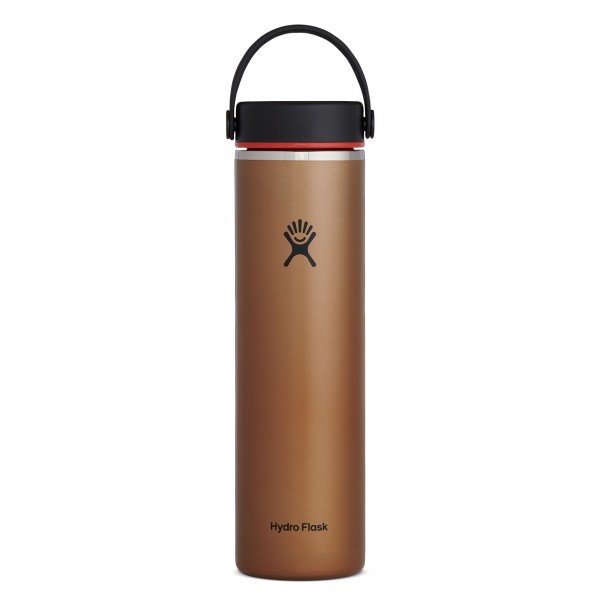 See clay colored Hydro Flasks at Amazon
Hydro Flask recently released a lightweight series also known as their "trail series". These bottles are 25% lighter than other Hydro Flask bottles while still offering great performance.
All of them have a metallic look and the clay color has a bronze look to it.
15. Obsidian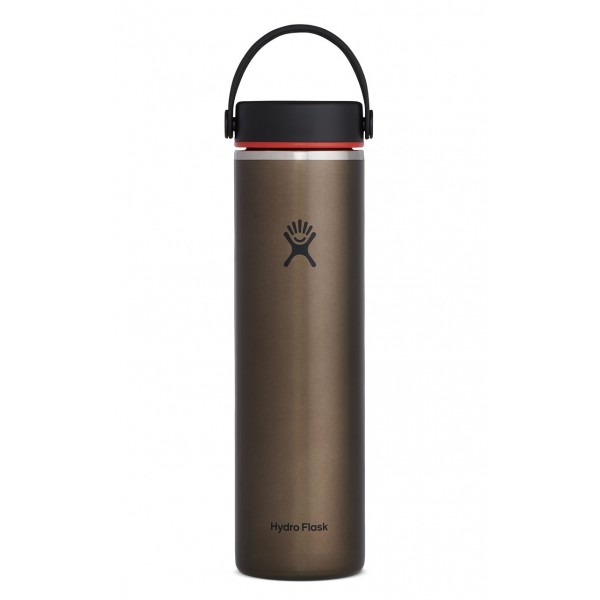 See obsidian colored Hydro Flasks at Amazon
Another color in the lightweight trail series the obsidian is a darker brown metallic color which has a really strong look to it.
16. Slate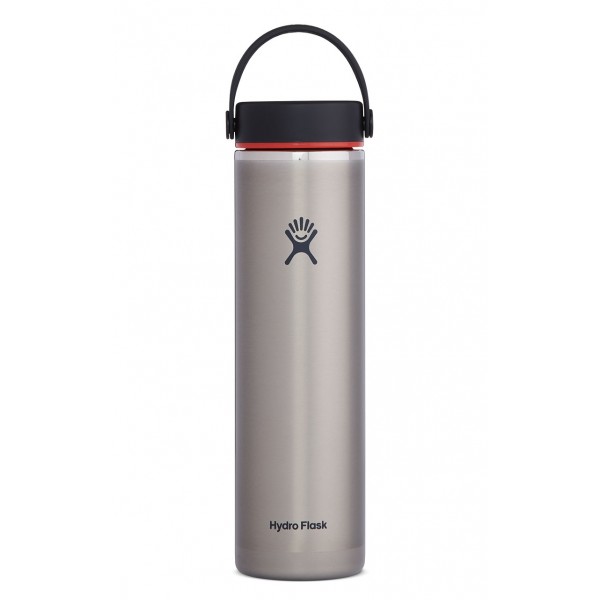 See slate colored Hydro Flasks at Amazon
Slate is probably my favorite color in the lightweight trail series. It's almost just a brushed stainless steel look but it's a little darker than that. I think this looks really nice.
Skyline Series
Hydro Flask recently release a "Skyline series" which are monochromatic and have the same color lid to the body. Rather than the logo being a bright white or black it's toned a bit with different colors.
It's a very subtle difference between the regular colors but I think it looks really cool. Especially the white with the white lid and rose gold style logo.
1. Black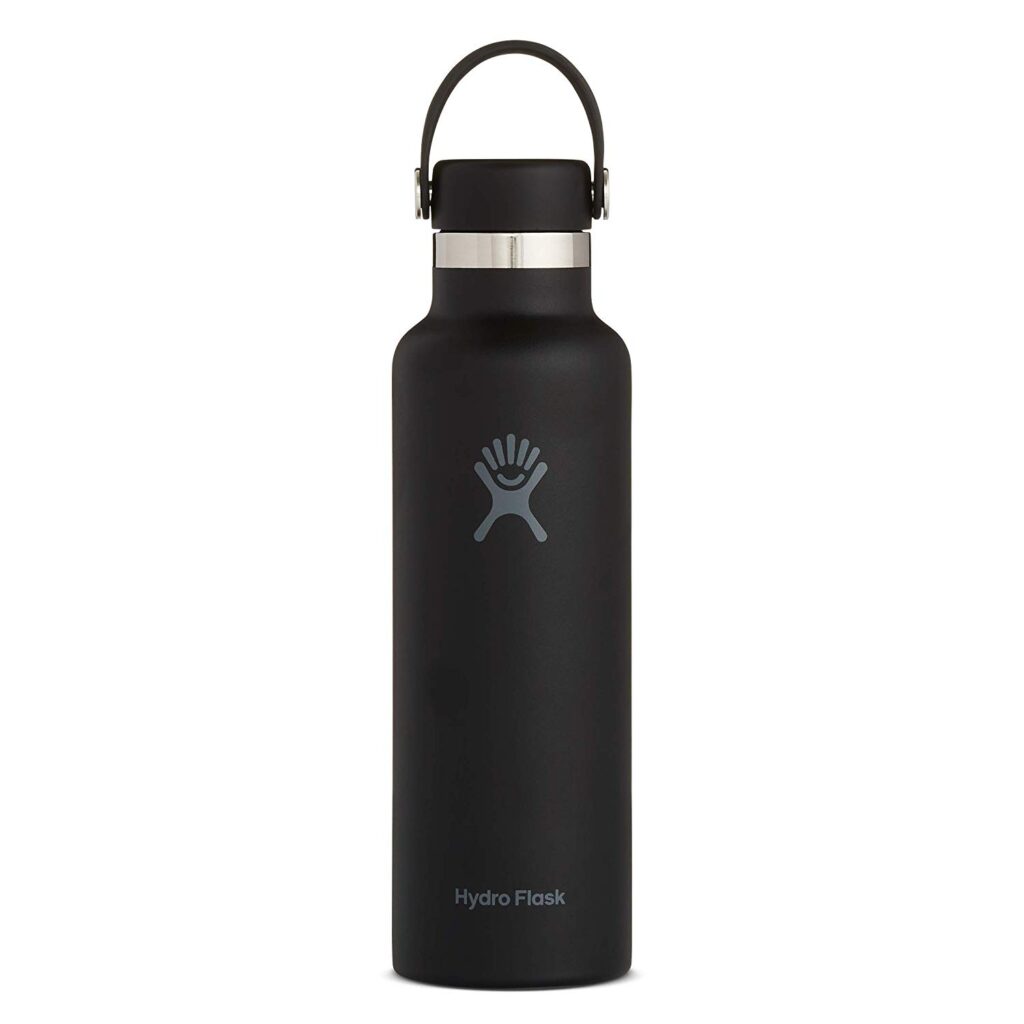 See the black skyline Hydro Flasks at Amazon
2. Brick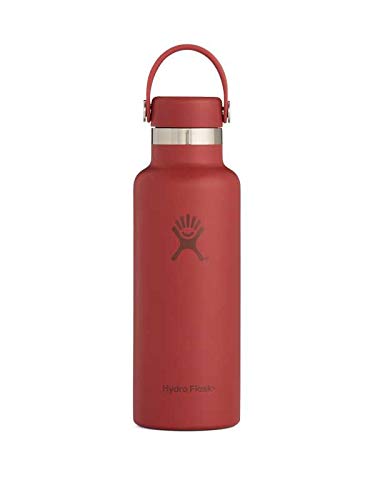 See the brick skyline Hydro Flasks at Amazon
3. Stone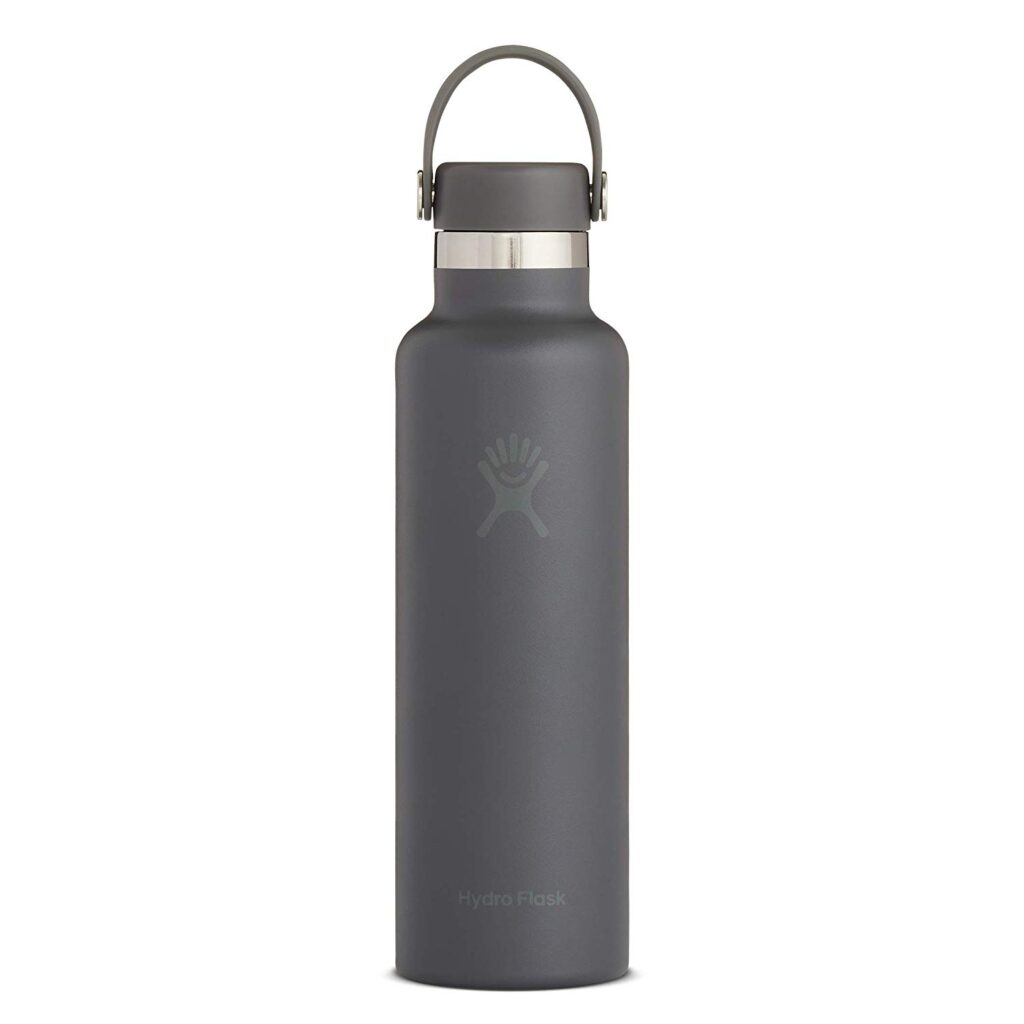 See the stone skyline Hydro Flasks at Amazon
4. Sky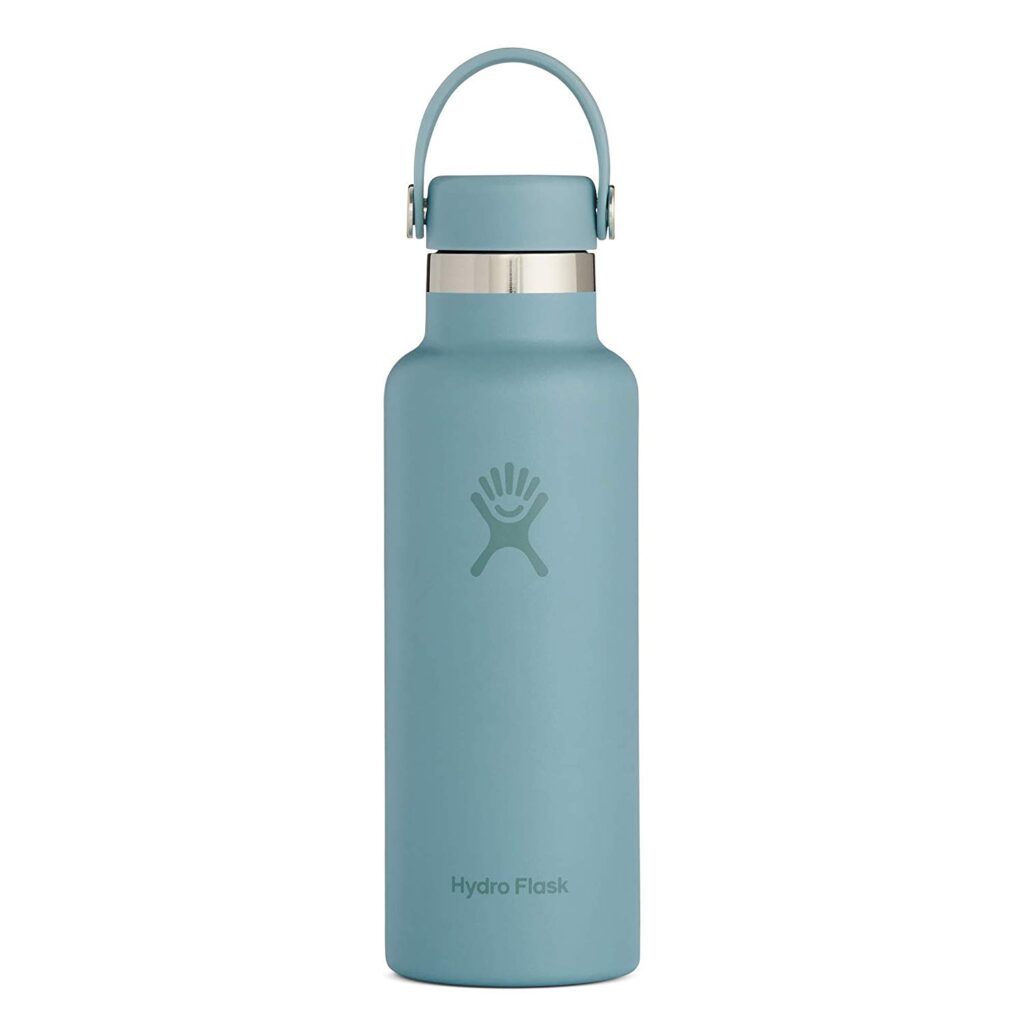 See the sky skyline Hydro Flasks at Amazon
5. White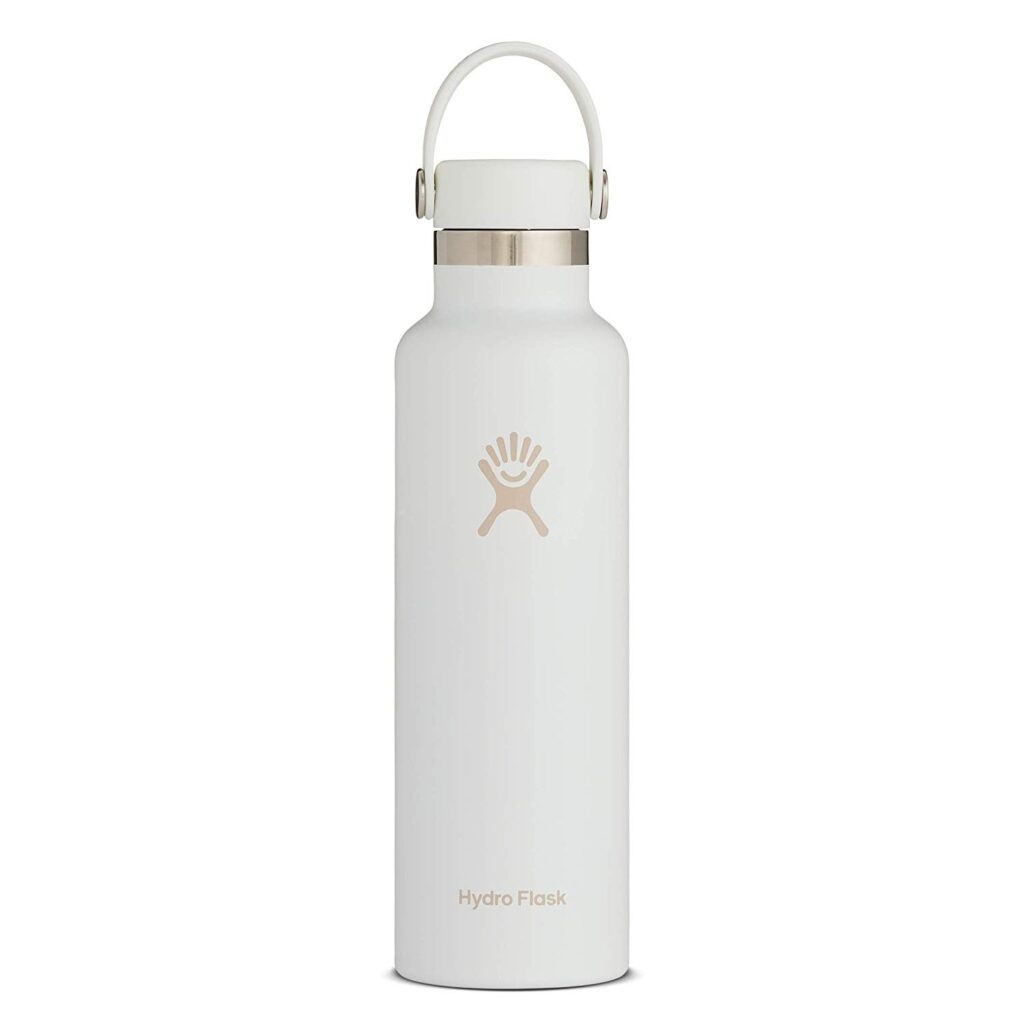 See the white skyline Hydro Flasks at Ebay
MyHydro Colors
Hydro Flask currently has a section on their website called "My Hydro" where you can completely customize your Hydro Flask bottle.
You get to choose the colors of your lid, lid strap, bottle and boot cover.
Their marketing says you can choose from 14 colors, but by looking through all the options myself I actually discovered there were 18 color options in total.
It's important to note that not all colors are available in all sizes. I found the 16 oz wide mouth seemed to have the most color options while the 18 oz standard mouth bottle only had one options – stainless steel.
Below are the 18 different bottle color options for My Hydro:
1. Citron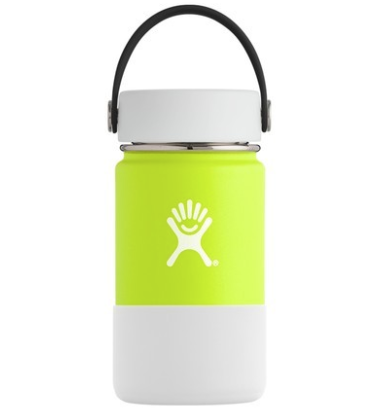 2. Lemon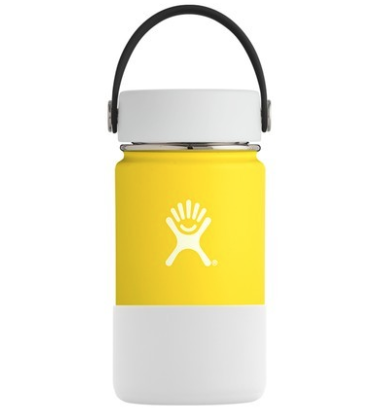 3. Mango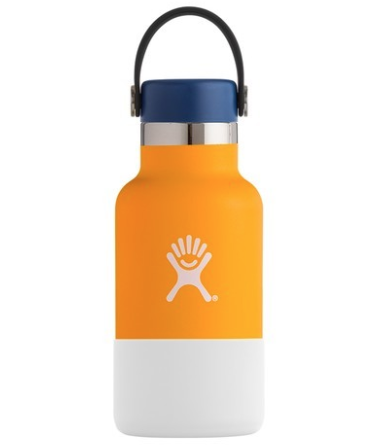 4. Tangelo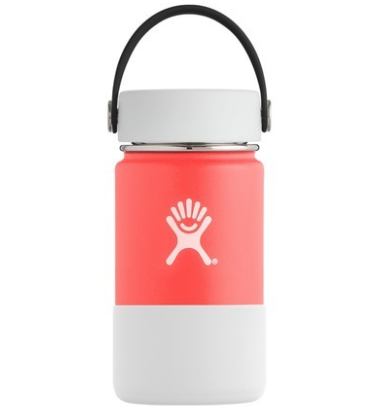 5. Lava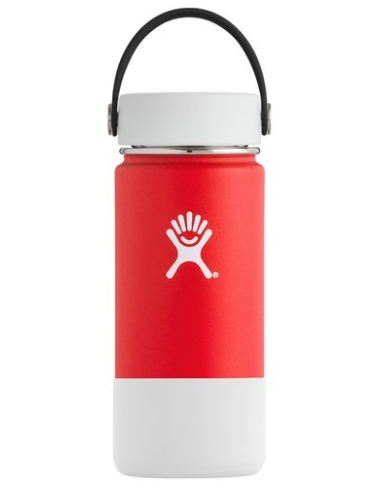 6. Raspberry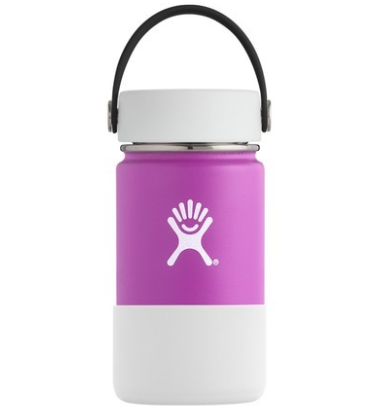 7. Plum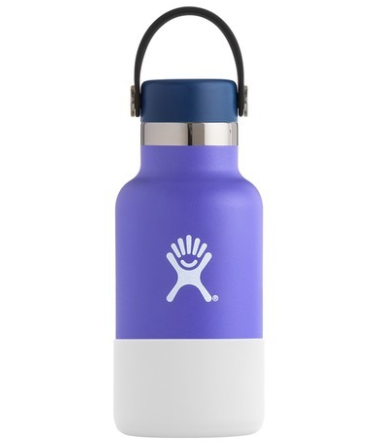 8. Cobalt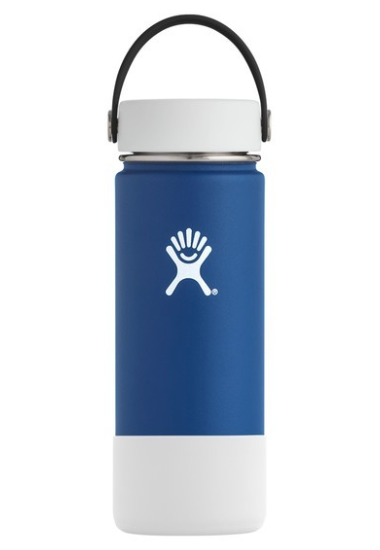 9. Pacific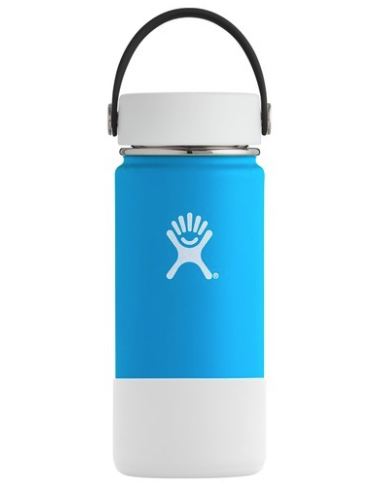 10. Mint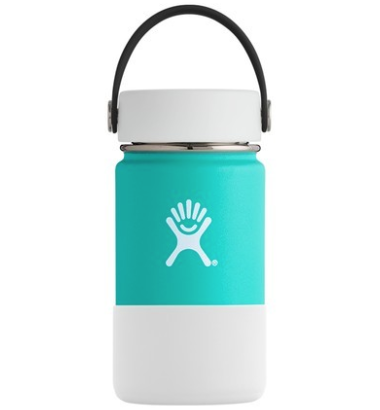 11. Forest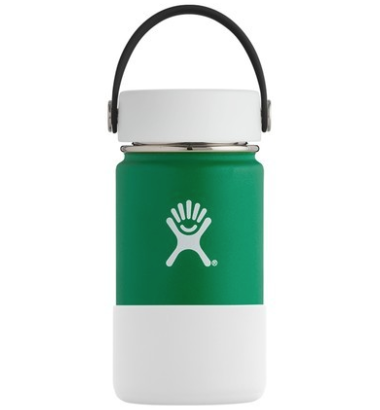 12. Sage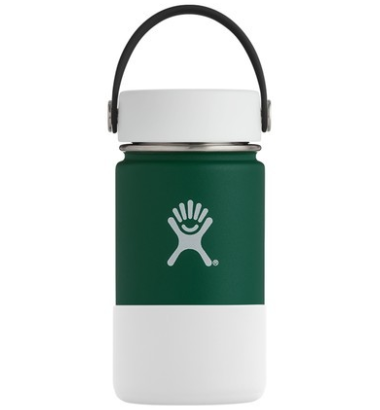 13. Olive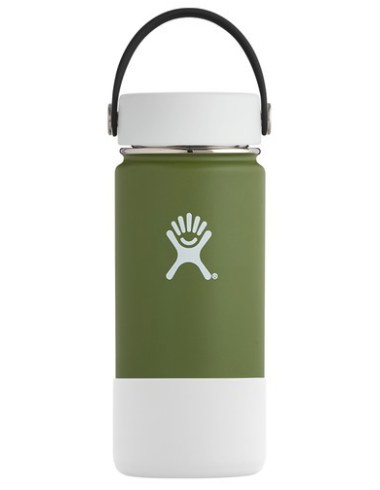 14. Kiwi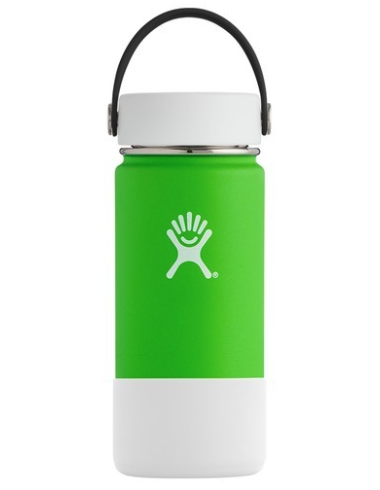 15. White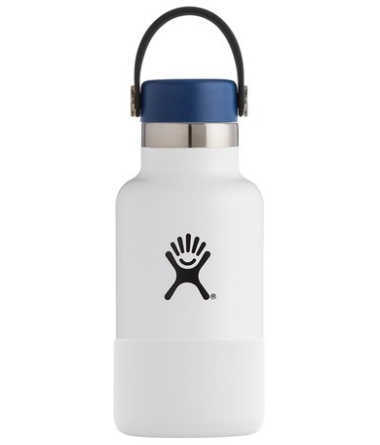 16. Black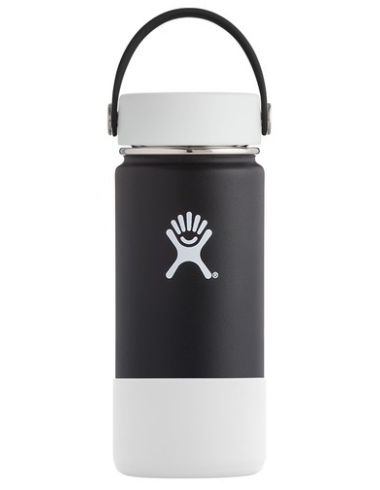 17. Graphite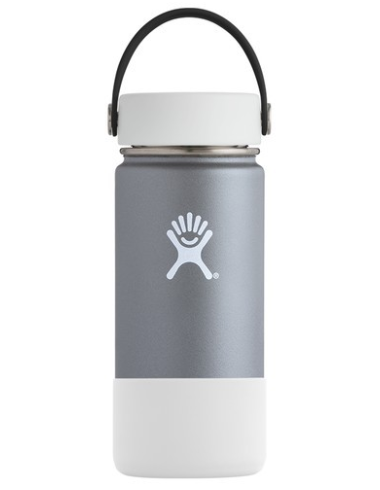 18. Stainless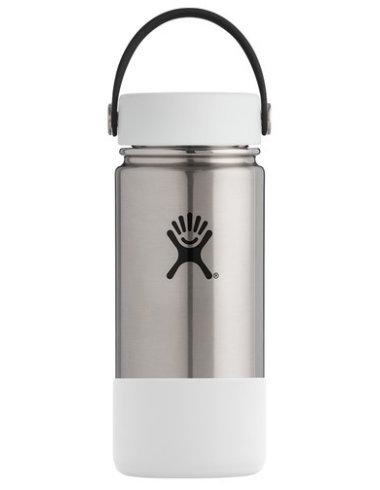 Discontinued Colors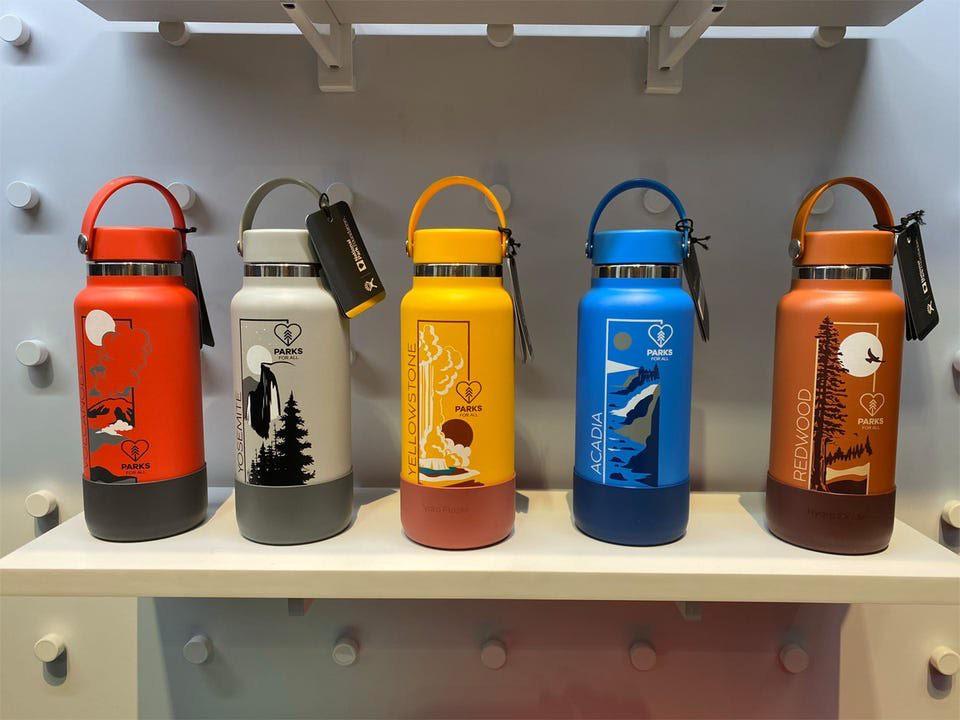 Over the years Hydro Flask has released and discontinued a variety of colors. They also do limited edition runs of different colors or some special printed patterns.
While these are no longer commercially available from Hydro Flask there is still a market for these special bottles and you can still buy them (for a slight premium).
I've done a full article on all the discontinued Hydro Flask colors if you're interested in them. Otherwise below is a list of the now discontinued colors:
Blueberry
Kiwi
Plum
Mango
Sage
Raspberry
Stainless
Ombre Sunset
Blue/Pink
Lightblue/Pink/Purple
Blue/Green
Yellow/Purple/Blue
AfterGlow
Hawaii Seafoam
Hawaii Coral
Hawaii Dirt
Hawaii Tide
Keiki Rainbow
Hawaiian Rainbow
Coconut Rainbow
Blue Ombre
PNW Collection
Hawaii Red Dirt
Grand Canyon
Great Smoky Mt National Park
Movement Fuchsia
Coffee and Aloha