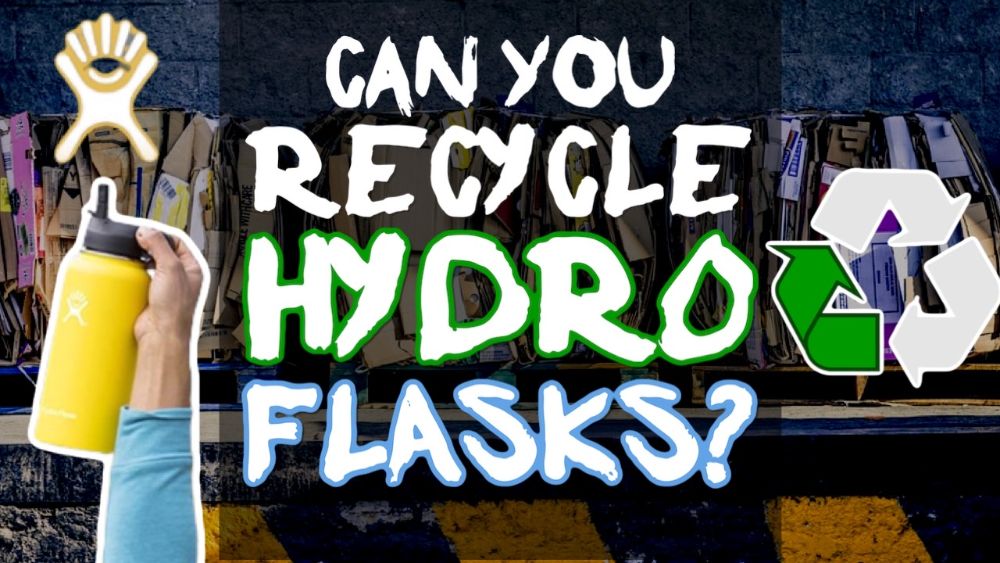 Hydro Flask bottles are made to be durable and last an extremely long period of time, but eventually a time may come where your Hydro Flask is no longer needed. Maybe it's too dented, lost it's insulation, broken beyond repair or you've upgraded to a new one.
When this happens can you recycle your Hydro Flask and if so how can you recycle it?
Recycling a Hydro Flask bottle is a little more difficult than just throwing it in your curbside pickup recycling bin and you're done.
Stainless steel Hydro Flask bottles are recyclable, however curbside programs don't recycle stainless steel so you need to drop them off to a metal recycler, donate them to a thift store, sell them on Ebay or finding an alternative way to reuse the bottle.
Why Can't You Recycle Hydro Flasks Curbside?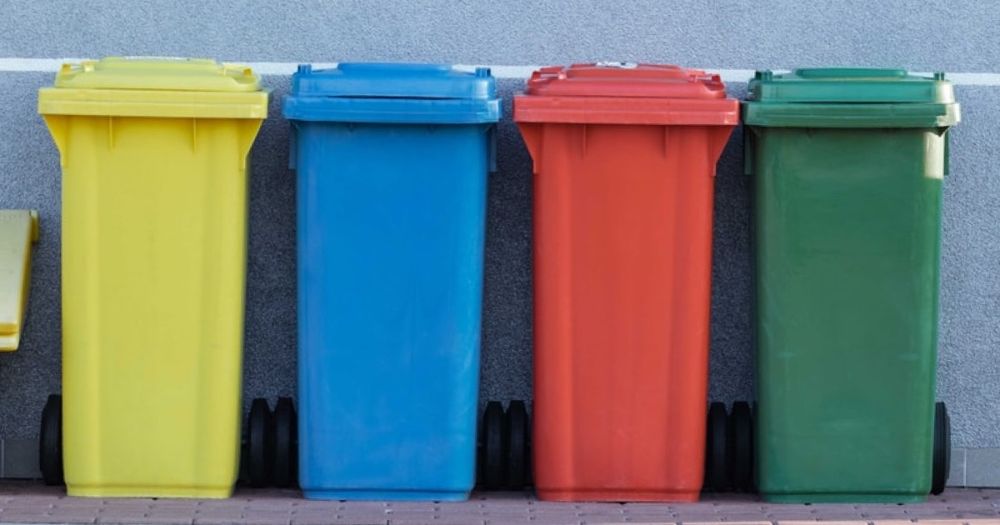 Ideally it would be perfect if you could just throw in your stainless steel Hydro Flask bottle with the plastic and aluminium milk bottles and put them out on the curb to be picked up and recycled.
But unfortunately most curb side recycling programs are not equipped to recycle stainless steel.
Firstly a lot of these programs work by crushing and baling materials to make them easier to transport and stainless steel is quite difficult to crush and therefore it'll just get thrown aside and will go into waste.
Stainless steel is also not worth a lot as scrap. Rockaway Recycling put the price of scrap 304 stainless steel (what Hydro Flasks are made from) at $0.27-$0.28 per pound.
Compare this to copper at up to $1.62/lb, brass at $0.90/lb or Bronze at $1.13/lb.
So if you want to recycle your Hydro Flask you either need to give it to a metal recycler
How To Recycle Your Old Hydro Flask Bottles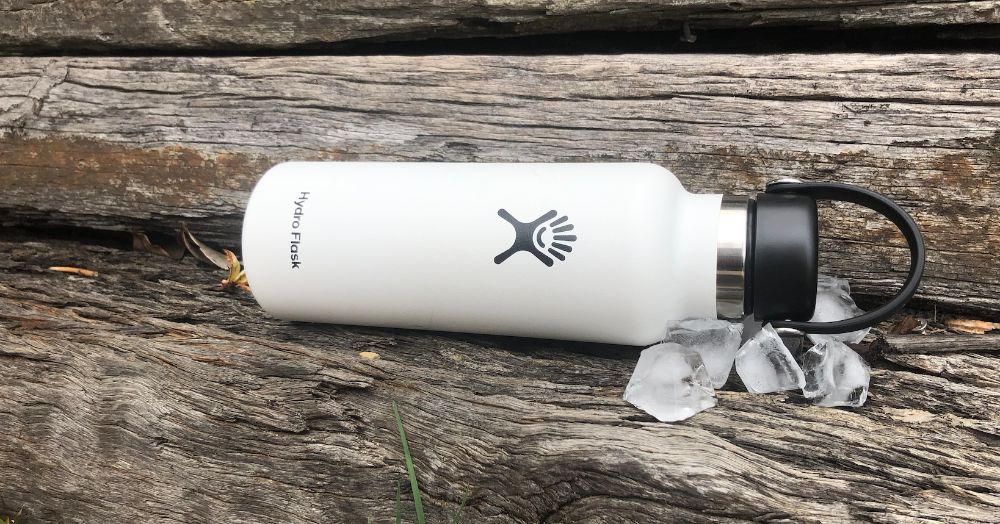 If you want to recycle your old Hydro Flask bottles then you'll need to find a local scrap metal recycler who is willing to take the bottle and turn it into something useful.
You may be able to get a small amount of money for recycling your Hydro Flask or you may simply need to donate it knowing that at least you aren't adding to the ever growing landfill.
To find a local metal recycler simply google "scrap metal recycler" or click here to have the search done for you.
Google is smart and a bunch of recyclers local to you should come up. I suggest calling them ahead of time and see if they will take it and if they will pay you anything for it.
These companies are usually used to dealing with larger quantities of scrap metal from building sites and commercial businesses so they may not be able to pay you for such a small quantity, but they will likely take donations.
Hydro Flasks aren't worth a lot as scrap to you won't be losing out on a lot of money if you do decide to donate it.
How Much Is A Hydro Flask Worth As Recycled Scrap Metal?
Hydro Flasks are made from 18/8 stainless steel, also known as 304 stainless steel.
This type of metal isn't extremely valuable as scrap and while daily rates fluctuate at the time of writing the price was around $0.27 per pound.
Let's have a look at how much Hydro Flasks weigh and how much they would be worth as scrap metal.
| Size | Weight | Scrap Value |
| --- | --- | --- |
| 12 oz Hydro Flask | 0.5 lbs | $0.14 |
| 21 oz Hydro Flask | 0.7 lbs | $0.19 |
| 32 oz Hydro Flask | 0.95 lbs | $0.26 |
| 40 oz Hydro Flask | 1.09 lbs | $0.29 |
| 64 oz Hydro Flask | 1.6 lbs | $0.43 |
| 128 oz Hydro Flask | 4.96 lbs | $1.34 |
That's assuming you can get top dollar for your scrap metal. Chances are you'll get less than the spot price from a metal recycler as they need to make a margin on their scrap.
Where Else To Recycle Your Hydro Flask
Given you can't recycle your Hydro Flask through the curbside pickup and making the effort to sell or donate the Hydro Flask to a scrap metla recycler may seem like too much effort there are some easier ways you can recycle your old Hydro Flask.
Donate It To a Thrift Store
Hydro Flasks are a hot commodity. Donating your old Hydro Flask to a thrift store allows them to sell it to someone less fortunate than yourself.
Even if your Hydro Flask is dented or even if the insulation is gone someone else would likely love to own a Hydro Flask.
This also allows the thrift store to make some money on your Hydro Flask, which often goes towards supporting charities and those in need.
What a great way to recycle your Hydro Flask.
Sell It On Ebay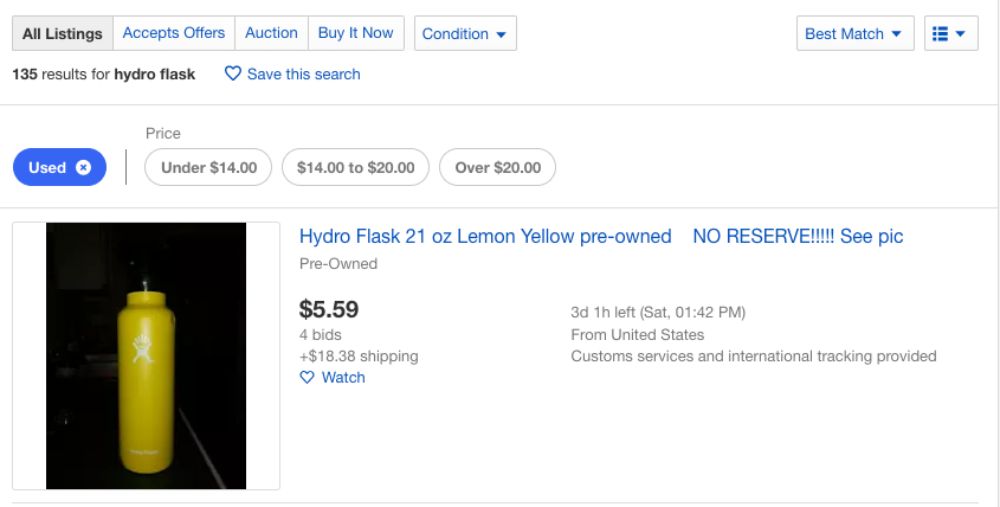 Hydro Flasks actually sell for pretty good money on Ebay, even if they are dented, scratched or a little bit damaged.
This is actually a really good way to get Hydro Flasks on sale as you can pick up a genuine Hydro Flask (often in near-new condition) for a fraction of the retail price.
You could get a decent amount of money for your old Hydro Flask on Ebay. Click here to see the prices of used Hydro Flasks on Ebay
Give It Away or Craigslist, Facebook Marketplace, Freecycle or Other Sites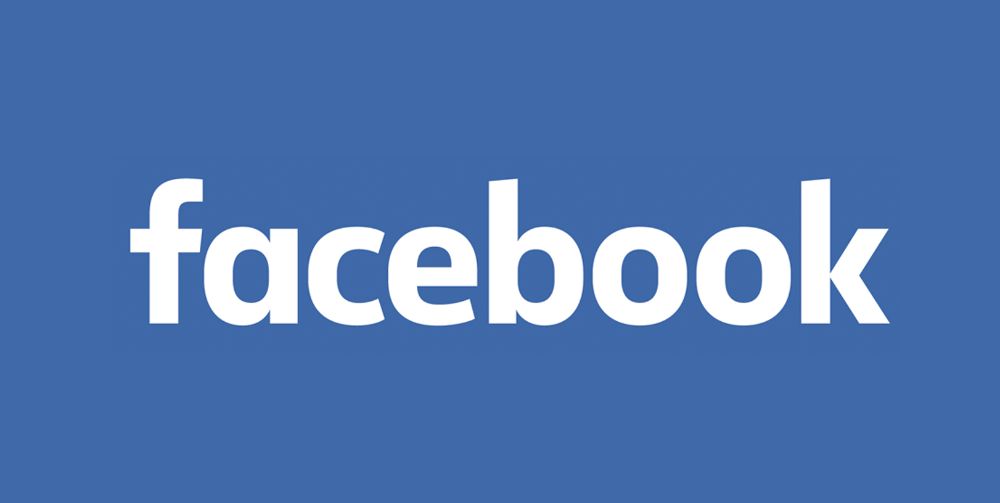 There are a whole bunch of websites out there dedicated to helping people recycle and give things away.
Facebook marketplace is a great place to list free items, otherwise there are websites like Craigslist and Freecycle. Gumtree is a popular site in Australia and New Zealand.
Post your Hydro Flask for free and someone will come and pick it up from you.
Get It Replaced Under Warranty
If you are looking to recycle your Hydro Flask because it no longer works anymore then that may actually be covered under Hydro Flask's lifetime warranty.
You can learn about why Hydro Flasks stop working. If your has stopped work because of an issue with the vacuum insulation then Hydro Flask actually replaces these bottles for you. All you have to pay for is shipping.
Restore Your Hydro Flask By Painting Scratches or Removing Dents
Maybe you don't need to recycle your Hydro Flask, you might actually be able to restore it to it's former glory.
For scratches and paint chips – Learn how to fix a Hydro Flask paint chip
For dents – Learn how to get a dent out of a Hydro Flask
Ways To Re-Use An Old Hydro Flask
Instead of trying to recycle your Hydro Flask you can look at ways to re-use your Hydro Flask for something else if it is no longer good for holding water or if you've replaced it with a better bottle.
Store Dry Goods
Hydro Flasks are made from stainless steel which is non reactive to food. They are also water proof and air tight so they can be a great vessel for storing dry food you don't want to get exposed to the air of moisture.
Things like rice, coffee beans, flour or nuts can all be stored in a Hydro Flask. You can even paint over your Hydro Flask and give it a nice label so you know exactly what's inside.
Flower Vase
Hydro Flasks are tall making them perfect as a flower vase. The wide mouth Hydro Flasks could fit lots of flowers and the Standard Mouth Hydro Flasks could be used for a single rose.
Again, why not paint the outside to give you vase more character and make your house look beautiful.
Water Your Plants
You could use your Hydro Flask as a contain to encourage you to water your plants.
Leave it near your sink so when you're washing the dishes you can fill it up with freshwater or grey water and use it to provide your plants with some water.
Spare Change Holder
No one likes carrying around spare change and over time your spare change can add up to a lot of money.
Put your Hydro Flask near where you leave your keys and every time you come home put your spare change in your Hydro Flask.
When it's full take it to the bank and put that money towards paying off debt, saving for a holiday or use it to buy yourself something special.
Bowling Pins/Target Practice
Get creative with your Hydro Flask as well as other aluminium cans or plastic bottles. Set up a bowling game with your kids or use your old Hydro Flask for target practice.
Set it up in the backyard and throw a ball at it and see if you can knock it down or use a bb gun or invent some other game.
You can also use it for a ring toss game, try to get the looped ropes around the Hydro Flask or try to get a ping pong ball in the Hydro Flask.